! >
Broadway To Vegas
  SHOW REVIEWS     CELEBRITY INTERVIEWS     GOSSIP     NEWS 
| | |
| --- | --- |
| | |
MADONNA TICKS OFF AYCHBOURNE - -NEWS IN REVUE - - SPONGEBOB SQUAREPANTS CREATOR WINS PRINCESS GRACE AWARD - - TOM HANKS' SON STARS IN LONDON PLAY - - ANNIE ANNIVERSARY - - PAUL NEWMAN BENEFIT - - YELLOWMAN - - BROADWAY THEATRE LEAGUE SEMINARS - - DONATE . . . Scroll Down


MADONNA TICKS OFF PLAYWRIGHT
Madonna didn't speak loud enough for him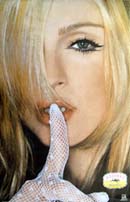 Madonna may have driven Sir Alan Aychbourne from the stage.

Those attending Aychbourne's October 23 Orange Word lecture at the Apollo Theatre in London got an earful.

Ayckbourn is the world's most performed living playwright. Only the deceased Shakespeare is performed more often. Sir Alan has written 62 plays and has been internationally acclaimed as both playwright and director. His advocacy of the Round theatre space for almost all of his plays is practically unique. He is the artistic director of the Stephen Joseph Theatre, in Scarborough, England, where he premieres the majority of his plays.

Every artist has his limits and for Aychbourne that straw may be in the form of Madonna and her ilk.

He told the audience that he may boycott the theatre in London's West End because of its "obsession" with hiring Hollywood stars, pointing his finger at Madonna, who recently starred in David Williamson's Up For Grabs. "She was inaudible and would have performed a better public service if she had been treated as a work of art."

"You might as well have put her on stage eating a plate of spaghetti and put a rope round her chair instead of putting her in a theatre where she wasn't at home and was struggling," he criticized.

Alan carped that London theatre was "ossified, lethargic and incapable of producing new work."

Younger stars who have recently crossed the pond to boost the box office include; Nicole Kidman, Gwenyth Paltrow, Anna Paquin, Matt Damon, Casey Affleck and Summer Phoenix.

"These celebrities can't do it," asserted Aychbourne.

"If all we are looking for these days is one-shot plays with one big name in it, I don't want to be part of it," he said.
WE NEED TO LAUGH
Intellectual wit Tucker Carlson
On last Friday's CNN Morning Show with Paul Zahn, a discussion took place between Zahn, Jack Cafferty and Tucker Carlson about the valuable assist of the truck driver who called 911 with information leading to the arrest of John Allen Muhammad and John Lee Malvo.

The comment was made that the sniper had complained he had been hung up on five times when he had called authorities attempting to communicate. "They thought he was a nut." quipped Carlson.

After Carlson's clever punch line Zahn and Cafferty laughed and Zahn commented that after all these weeks "we need to laugh at this person."

She is correct. For comedians doing topical humor the issue becomes - when and how.

Satirizing the news isn't as lighthearted as it used to be. The line between funny and offensive has taken on a more emotionally charged line since 9/11 when current events change in a heartbeat.

"I'm a citizen, too. And, I think I can just follow my instincts," responded Nancy Holson, founder and writer of The News In Revue, a political satire group that returns to New York after an absence of ten years.

She discussed The News In Revue with Broadway To Vegas.

"When I am ready to laugh at something I suspect other people are as well. I think when the shock wears off with any story you find an angle. People have to laugh. That is America. We do make fun of ourselves. And, we make fun of our system and all of peccadilloes of the people that are in our system. It wasn't very long after 9/11 that people were looking to vilify Osama Bin Laden and that was the angle that you were to address with that crisis."



Tom DeSimone goes from dot-com riches to Dot-Dead. Photo by: Steve Schwartz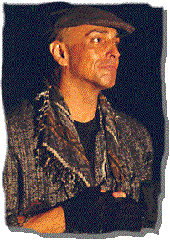 She doesn't sleep between two television sets - one on CNN and the other tuned to Fox.

"No, I found early on that it one thing to be really on top of things and it's another thing to be ahead of the audience," she explained. "When you are focusing on a lot of obscure stories that are here today, gone tomorrow your audience just isn't there. Nobody can read The New York Times every word, every day. So, if I am on page 72 of section C and I see one item that I want to incorporate, I'm going to be the one only who gets it."

Current fair game with wide audience recognition - Rosie O'Donnell and Martha Stewart.

"While I read the Times and watch and listen to as much news as I can, I try to stay with the stories that have the most import so I am not changing things on a daily basis. I will if there is a need for it, but it has to be a major story."

The News In Revue had its first New York staging more than a decade ago at Del's Down Under on West 47th Street. I was there.

"Boy, you're like the last living human," responded an astounded Holson. "Wow! That was a long time ago! We are ten years better now," she stressed about a show that was long on funny lines but short with a budget.

"That was really the launch of our show. It was the beginning. We went to New York and kind of tried to figure it out from there. When we closed there we moved to Westport, Connecticut which is where I live. We headquartered here and we did week-end shows for the next five years in Westport and Greenwich at the Hyatt Regency. From that we did a lot of political and private shows. We hooked up with Connecticut public television. With them we produced four PBS specials which were distributed nationally. And, we ended up winning five New England Regional Emmy awards."

"Several years later we had a troupe in Miami and hooked up with the Miami public television station to produce four more. At that point we put troupes in different cities. We had a troupe in Vail, Colorado, in Miami and Sarasota, Florida and at The Berkshires in Massachusetts."

A significant area of their performances take place at corporate events, conventions and private functions.

"I learned early on that when we do Republican events they really like it when we spoof the Democrats," Holson laughed. "I'll just gear the material to the crowd that we are performing for."



Jay Falzone as "Osama"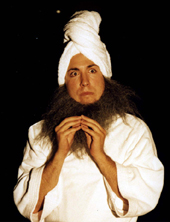 That can mean different material for a business crowd as opposed to a political audience. Do business leaders want rival business leaders lampooned or do they want the political leaders skewered.

"It really depends upon the company and it depends upon the event," she replied. "We've got a charity event this week in Boston, so that is more of a general crowd. When we do a corporation - every corporation has its culture - I speak with the people at the company to try to get a sense of what that culture is and try to put a show together that they will respond to."

"Right now we have one troupe with the same people. We are just off our show in the Berkshires and it is a great, hot, hot cast. We have run troupes simultaneously and rotated in and out many, many people. A lot of them stay in our orbit so they will come back again. They are all professional actors. We really want to be entertainment as well as opinion."

"I think with the New York crowd the best way to do that is to just have people who can really sell the material. You really need very talented actors and singers. I've always used the best actors/singers that I an find," Holson emphasized.

"This is kind of like a tune up performance in New York, six shows, and we hope to open permanently the first of the year. I think it is time."



Rebecca Young as "Pope Paula I"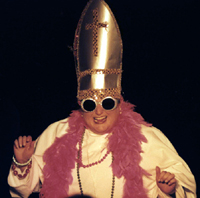 "We have really designed our show so it is at the level that will really do well in New York."

Not everybody has the same comfort zone. One person's laugh can gag the next guy.

"We do tend to get pretty edgy as far as these things go," admitted Holson. "That is not appreciated everywhere, but it is required in New York."

It's also a vise versa situation.

"Out of town things don't necessarily do well in New York. There are a lot of successful shows that have been touring for years that stay out of New York. But, I want to kind of do it the opposite. Not all of the tourists are going to love us. We might be offensive to some. But, I think if you are not taking risks then you don't have the kind of show that I want to present."

Mounting a show has never been easy.

"It's very complicated," she stressed. "Del's Down Under was my first. My ADF production company is my family - my parents and I did this together. That was our first foray into producing and New York is not really a place that is kind to beginners. We learned a lot from that."

"It was an expensive lesson," she admitted. "Everywhere you looked there were characters who will take advantage if you aren't savvy. We took what we learned and we were able to successfully produce the show in different places."

"I think we have a pretty good reputation for doing business with people. That doesn't always happen in New York. We go into New York now with a history of good relationships with people that we work with. So, it is a lot easier from that standpoint. I am personally very excited about going back to the scene of the crime."

New York's Babalu Night Club through November 3.



Broadway To Vegas is supported through advertising and donations. Priority consideration is given to interview suggestions, news, press releases, etc from paid supporters. However, no paid supporters control, alter, edit, or in any way manipulate the content of this site. Your donation is appreciated. We accept PAYPAL. Thank you for your interest.


SWEET CHARITY


THE PAINTED TURTLE CAMP

Paul Newman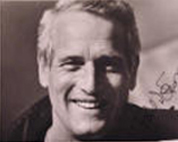 has a benefit November 4. Paul Newman and the other VIP cast members will be accompanied by 32 members of the Los Angeles Philharmonic conducted Miguel Harth-Bedoya, as they participate in a staged reading of The World of Nick Adams, a dramatization of stories by Ernest Hemingway, with an original score by Aaron Copland.

Actors scheduled to perform include; Warren Beatty, Annette Bening, Matt Damon, Brian Dennehy, Danny DeVito, Morgan Freedman, Goldie Hawn, Kevin Kline, Jack Nicholson, Julie Roberts and Joanne Woodward.

Tickets are $40-$500 with special ticket packages at $1,500 and $2,000 that include a post event party.
The Painted Turtle Camp is for kids with life-threatening ills. Allstate Insurance sponsors the evening; A.E. Hotchner is producing, as he had when the play was performed at Lincoln Center's Avery Fisher Hall.

PRINCESS GRACE AWARDS

Prince Albert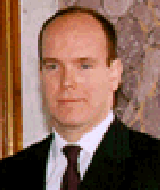 took place at a black tie gala last Tuesday at the Grand Ballroom of the Waldorf in New York City. HSH Crown Prince Albert of Monaco and TRH the Prince and Princess of Hanover, known in Monte Carlo as Prince Albert's big sister, Princess Caroline, hosted the benefit. Chairpersons were Helene Alexopoulos, Jennifer Grant, daughter of the late Cary Grant and Rana and Homera Shani.

A sampling of the auction items included; a Brioni Made-to-Measure Tuxedo, a Tony Bennett hand-drawn, limited-edition lithograph entitled Lovers in Monet's Garden. The beautiful artwork was signed and numbered by the man himself. Somebody added a touch of celebrity to their existence with an autographed piano leg from Elton John.

An autographed basketball from the New York Knicks' Shandon Anderson was billed as permitting the winner options of showing it off in a trophy case or use it to shoot some hoops with pals, hoping the luck of New York's pride and joy rubs off.

Being gaveled down was a basket of sweets from Chocolaterie de Monaco. Hopefully the person who won that also had the winning bid for the Georgette Klinger Day of Beauty to regain their strength to stay on a diet.

For those who wanted to see how the Monte Carlo crowd lives there was the Escape to the magical Principality of Monaco package. That included a spectacular helicopter transfer between Nice International Airport and Monaco, four nights of pure luxury, breakfast included, at the legendary Hotel de Paris.

Evening entertainment at the gala was the Starlight Orchestra and featured performers Renee Fleming, Josh Groban and Michael Bolton.



Sponge Bob's creator was honored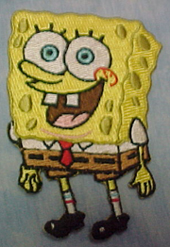 SpongeBob SquarePants creator Stephen Hillenburg was honored with the Statue Award from the Princess Grace Foundation. Prince Albert presented the accolade. In order to be eligible for the Statue Award one first must have been a recipient of a fellowship from the organization.

Theatre winners are; Regina Garcia, Pregones Theater received the Pierre Cardin Theater Award for Scenic Design. Jennifer Harvey, California Institute of the Arts, Directing; Andrew Lieberman of Division 13 Productions, Scenic Design - Faberge Theatre Award; Rosemary Newcott of the Alliance Theatre Company, Directing Award; Leslie Odom, Jr Carnegie-Mellon University, Acting received the Grace LeVine Thater Award; Richard St. Peter of Theatre Virginia, Directing Apprenticeship - Robert and Gloria Hausman Theater Award; Madeleine George of the New Dramatists, received the Playwriting Fellowship.

Dance winners include Kurt Douglas, Jose Limon; David Hallberg, American Ballet Theater; Michelle Jimenez, the Washington Ballet; Nicholle Rochelle, North Carolina Dance Theater; Rachel Tess, Juilliard; and Jennie Somogyi, New York City Ballet.

Film winners were David Chontos, Rochester Institute of Technology; Mandy Durham, Kansas City Art Institute; Zach Horton, UC San Diego; Sonny Quinn, Columbia U.; Benjamin Russell, School of the Art Institute of Chicago; and Angel Vasquez, San Francisco State U.

Awarded on an annual basis, the first Princess Grace Foundation-USA grant recipients were named in 1984. Since then, it has become increasingly clear how vital a role the Foundation plays in encouraging new generations of artists. The Foundation's trustees share Princess Grace's dedication to supporting the arts and they believe, as she did, that cultivation and training of emerging young talent in America is a priority to ensure sustained excellence in the arts. The Foundation is a tribute to her memory and her long-standing desire to create an organization for the support of aspiring artists in American theater, playwriting, dance and film The Arts Advisory Board, comprised of three panels, one for each area of grants awarded, reviews the nominations and makes recommendations to the Board of Trustees.



CELESTE HOLM will be honored October 28 by The Actors' Fund of America and The Episcopal Actors' Guild. Holm is a Trustee and member of The Actors' Fund's Executive Committee and a member of the Advisory Board for The Episcopal Actors' Guild. The original Ado Annie in Oklahoma! Holm will be honored for both her career and her dedication to her peers in the entertainment industry. The evening will include an interview with the performer conducted by Pia Lindstrom.

Celeste Holm made her Broadway debut in 1938 in the play Gloriana. She received an Academy Award for her performance in Gentleman's Agreement and Oscar nominations for her work in Come to the Stable and All About Eve.

An Evening to Honor Celeste Holm takes place at The 3 West Club, NYC. The cocktail reception will be followed by a dinner and the gala tribute. Tickets are $150.
LISTEN AND LEARN


The new season of the American Theatre Wing's "Working in the Theatre" seminars begins Oct. 29. The annual behind-the-scenes seminars, which boast several Broadway and Off-Broadway theatre personalities, will feature four programs under the collective title Theatre At Its Best. The Oct. 29 seminar will focus on playwrights, directors and choreographers.

Two seminars are scheduled for Oct. 30. The morning event will focus on production, and the afternoon session will shine the spotlight on design. The final seminar on Oct. 31 will be a performance seminar.

Created by American Theatre Wing Chairman Isabelle Stevenson and produced by Stevenson and Wing President Roy A. Somlyo, the Working in the Theatre seminars are now in their 30th year.

The seminars are free and open to the public, although reservations must be made in advance. The Graduate Center of the City University of New York.



YELLOWMAN

Dael Orlandersmith- Many feel she should have won the Pulitzer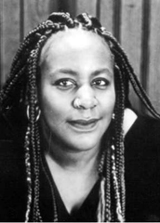 by monologist Dael Orlandersmith, is a two-character coming-of-age play that deals with the relationship between Alma, a dark-skinned African American woman, and Eugene, the childhood friend she married - a light-skinned African-American man.

The play looks at the harsh realities of internal racism that separates them by skin tone, their growing up together and yearning to escape the South, while exploring the ways that the sins of the past become the legacy of the future.

The play was first written at the 1999 Sundance Theatre Lab. Orlandersmith was a Pulitzer Prize finalist last year for this account. There is a large coterie who feel that Yellowman should have won the Pulitzer. Yellowman has been performed in at the McCarter Theatre, Philadelphia's Wilma Theatre, Long Wharf Theatre and at A Contemporary Theatre in Seattle.

The production, directed by Blanka Zizka, stars Dael Orlandersmith and Howard W. Overshown. Sets by Zieglerova, lighting Russell H. Champa and costumes by Janus Stefanowicz.

The New York premiere continues through Dec. 15 at Stage I at Manhattan Theatre Club, NYC.

LIKE A SPRINGSTEEN SONG Scott Brooks' new play is an unconventional love story influenced by the music of rock legend Bruce Springsteen. Sondra Wymar and Joe Hickey star as, respectively, Sara and George, two childhood friends who meet years later on a street corner and rekindle their friendship. Per the lyrics of Bruce Springsteen, the two have "one last chance to make it real." Cat Proper will direct. Produced by the Badlands Theater Company performances at New York's Blue Heron Arts Center begin Oct. 29 prior to an official opening on Oct. 31.

MAME starring Carol Lawrence as Mame, Sally Struthers cast as Gooch and Ruth Williamson portraying Vera Charles, will begin the Long Beach theatre's 50th anniversary season. The Jerry Herman musical will be directed by David Galligan. The cast includes Perry Stephens, Tedd Szeto, Jakie Batinga, Mark W. Smith, and Roger Eaves. The creative team comprises Michael Borth (musical direction), Lee Martino (choreographer), Gary Wissman (set designer), Raun Yankovich (lighting designer), Julie Ferrin (sound designer), Carin Jacobs (costume designer) and Kimberly Wicks (period costume designer).

Performances begin Nov. 2 at the Carpenter Performing Arts Center in Long Beach, California. Nov 2-17.

JUMBO is the first presentation in the Mufti series will feature three rarely-performed Broadway musicals linked to legendary Broadway producer/director/writer George Abbott.

Rodgers and Hart's Jumbo, originally presented in 1935, is set in a circus and has a score by Richard Rodgers and Lorenz Hart. The original Broadway production featured Jimmy Durante, Donald Novis, Gloria Grafton, A.P. Kaye, A. Robins, Big Rosie, Tilda Getze plus a cast of 200, and a number of animals, including an elephant.

George Abbott directed the production, which was the last production at the legendary Hippodrome. The Hippodrome was rebuilt to make it resemble a circus with a grandstand sloping up from a circular revolving stage. Circus acts were recruited from all over the world. The cost to open Jumbo was $340,000 and it closed after rehearsing for six months and playing for five.

Durante was also in the 1962 movie version which also starred Martha Raye, Stephen Boyd and Doris Day.

Jay Binder will direct the York Theatre version with John Mulcahy as Music Director. Performances for Jumbo are Nov. 1-3, and are part of the Richard Rodgers Centennial Celebration.

TUESDAYS WITH MORRIE a two-character play based on Mitch Albom's best-selling book of the same name and adapted by Albom and Jeffrey Hatcher, begins previews November 1 at the Minetta Lane in NYC. Jon Tenney will star as Albom, the reporter who visits a former college professor dying of Lou Gehrig's disease, played by Alvin Epstein.

THE SYRINGA TREE A Journey of the Heart by Pamela Gien, directed by Larry Moss.

Pamela Gien's one-woman performance piece won praise from critics and audiences alike. The Syringa Tree is a personal, deeply evocative story of an abiding love between two families, one black, one white, and the two children that are born into their shared household. In a 'tour-de-force' performance, one actress plays 24 different characters, and through their struggles, dreams, losses and laughter reveals their shared humanity. Runs nightly except Mondays October 29 - December 1 at the Pasadena Playhouse, which the State Playhouse of California. No performance on Thanksgiving.

PEGGY ANN is the fourth show in the 42nd Street Moon Theatre's Richard Rodgers Centennial season featuring five seldom-seen shows with music by Richard Rodgers. Peggy Ann is the classic Rodgers and Hart farce starring Bill Fahrner, along with Sorsha Miles, Cindy Goldfield, Joshua Powell, Laura LeBleu, Tarek Khan, Elisa Pluhar, Jeanette Manor, Michael Cronin, Janna Kefalas, and Joy Lian.

This 1926 Broadway show opened Dec. 27, 1926 at the Vanderbilt Theatre, NYC and ran for 333 performances. Herbert Fields wrote the book, inspired by the musical comedy, Tillie's Nightmare.

With a very contemporary sense of humor the production tells the musical tale of Peggy-Ann, who has a series of madcap dream adventures. Wearing only her under-wear Peggy-Ann arrives at her wedding where she is attacked by the French-speaking pirates of Weehawken, New Jersey. There are also talking fish, prudish sailors, a wicked stepsister, lavish production numbers, and a poppy-induced sleeping spell. And that's just Act One!

Peggy Ann produced the standard Where's That Rainbow? Other numbers include A Tree in the Park, Howdy to Broadway, A Little Birdie Told Me So, We Pirates of Weehawken, I'm So Humble, Anna from Havana, Give the Little Girl a Hand, Peggy, Peggy, Paris is Really Divine, In His Arms and Maybe It's Me. Shows are performed at the Eureka Theatre in San Francisco. Oct. 30-Nov. 17.

MINNIE'S BOYS book by Arthur Marx and Robert Fisher, music by Lary Grossman and lyrics by Hal Hackady, with the script adapted by Walter Willison has a staged concert revival by the Jewish Repertory Theatre. Fred Barton is musical director.

Minnie's Boys, a musical about the young Marx Brothers, opened in 1970 running for 80 performances, and had Groucho Marx listed as a special consultant. The cast included Lewis J. Stadlen - now playing Max Bialystock on tour in The Producers - as Groucho. Shelley Winters starred as mamma Marx. Others in the original cast included; Merwin Goldsmith, Julie Kurnitz, Richard B. Shull, Mort Marshall, Jean Bruno, Arny Freeman, Jacqueline Britt, Daniel Fortus, Alvin Kupperman, Irwin Pearl and Gary Raucher.

Mama, a Rainbow was the standout song.

The cast for this staged concert features; Stephen Brockway, James Donegan, Diane J. Findlay, Henry Grossman, Douglas Holmes, Francis Kelly, Gary Littman, Samuel Renl, Jo Anna Rush and Jamison Stern.

Artistic director Ran Avni founded the Jewish Repertory theatre in 1974. This past year has been a difficult one for them. The company has been without a home and its managing director, Laura Rockefeller, was a victim of the World Trade Center attack on Sept. 11. Performances Oct. 31- Nov. 4 at the Center for Jewish History in New York City.

ANNIE 25th Anniversary Celebration! One of the most popular Broadway shows of all time with a book by Thomas Meehan, music by Charles Strouse and lyrics by Martin Charnin.

Leapin' Lizards, she's here! The winner of seven Tony Awards including Best Musical, is a marvelous mix of rambunctious orphans, a president, a villainess, a billionaire, and, of course, a lovable mutt named Sandy. Set against 1933's New York City and glowing with optimism, Annie has been called our nation's musical treasure.

NYC, You're Never Fully Dressed Without A Smile, A New Deal For Christmas, It's The Hard-Knocked Life, and the anthem of hope, Tomorrow, are just a few of the songs that will warm the heart. With a chorus line of little girls and a spectacular holiday display. October 30 - December 8 Paper Mill Playhouse, which is the State Playhouse of New Jersey.

PAL JOEY fall in love all over again with the irresistible charms of Pal Joey and hear this amazing Rodgers & Hart score in all its glory with a full orchestra. Featuring the popular standards Bewitched, Bothered and Bewildered, I Could Write a Book, and Zip - the song that made Elaine Stritch famous - this daring show introduced Broadway's original bad-boy - a charming, double-dealing, singing and dancing nightclub emcee who trifles with the affections of a naive chorus girl and a high society dame - and almost gets away with it. Pal Joey is the centerpiece of the Prince's Richard Rodgers Centennial Celebration, which will include films, documentaries, cabaret, and special extras in tribute to one of Broadway's giants. Prince Music Theatre in Philadelphia. November 2 - November 17.

SEUSSICAL THE MUSICAL Civic Theater, San Diego, CA Oct. 29-Nov. 3.

CHICAGO 80's pop star turned Broadway actress, Deborah Gibson goes from songbird to jailbird in the award-winning North Shore Music Theatre (NSMT) original production of Chicago, opening Tuesday, October 29 and playing through Sunday, November 24. Kim Morgan Greene will star opposite Deborah, playing the role of Roxie Hart. Billy Flynn will be played by William Michals. Featured in the cast are Eleanor Glockner, Mark Manley, and Daniel Levine. The ensemble includes Eddie Bennett, Bill Burns, Michelle Bruckner, Deanna Dys, Hillary Elliott, David Glaspie, Mindy Haywood, Eric Hoisington, Nick Kenkel, Jennifer Elle Lewis, Kathy Meyer, Brian O'Brien and Stephen Wenslawski.

Chicago will be directed and choreographed in the style of Bob Fosse by Barry Ivan. Music Direction by Keith Thompson, Scenic Design by Howard Jones, Lighting Designed by John McLain, and Costume Design by Thomas Marquez, The North Shore Music Theatre is located in Beverly, MA.

THIS IS OUR YOUTH

Colin Hanks eldest child of Tom Hanks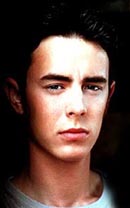 written by Kenneth Lonergan stars Colin Hanks, son of Tom Hanks and Kieran Culkin, brother of Macaulay Culkin.

The drama is set in 1982 at the dawn of the Reagan era, and forty-eight hours in the lives of Dennie, Warren and Jessica - three rich and bored middle-class teenagers from New York's Upper West Side. Caught up in the new yuppie culture - for which money, power and success are all - they have stolen $15,000 from their parents without much of an idea of what to do with it. So, without a care for the consequences, they blow it all on a reckless, hedonistic spending spree.

Directed by Laurence Boswell the production also stars Alison Lohman. Her film credits include Peter Kosminky's White Oleander. She has just completed filming the lead in Ridley Scotts' new film Matchstick Men.

Previews begin November 13 at the Garrick Theatre in London.


SUBTLE BENEFITS WORTH THE PRICE


Editor's Note: On a regular basis schools across the country tighten their budgets. Frequently, one of the first cuts comes within the performing arts arena. While it is rare for a high school to produce a professional actor, the subtle benefits from students participating in some form of performing arts are priceless.

In a new segment, once a month during the school year, Broadway To Vegas will feature a high school, in a different state, regarding one of their events - to show how these activities transcend the limited value concept.



Benson High School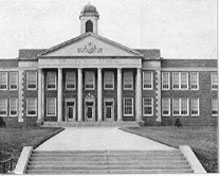 This week the focus is on Benson High School in Omaha, Nebraska. In the past Michael Ashleman has reviewed professional theatrical production for Broadway To Vegas. When he isn't doing that he is teaching physics at Benson High School. Last Thursday he attended the opening night of Murder Can be Habit-Forming by Billy St. John, the first production of the year by the Benson's Theatre Department. The production was directed by drama teacher Roger Reinsche, who has been known to foot some of the production expenses out of his own pocket.

The play concerns a busload of passengers stranded by a blizzard in upstate New York. They find their way to an old mansion in the woods, now St. Mary's Convent, where the Reverend Mother Mary Cecilia provides them lodging for the night. Soon she realizes that among her guests is a serial killer known as "the Mary Murderer" whose victims are all named Mary.

Though most of the sisters have been stranded in Buffalo, the four nuns remaining with her all have the first name Mary, as do two of the women on the bus. To add to the list of potential victims, one passenger is a flamboyant actress whose TV character is named Mary and another is a retired school teacher who was formerly - a nun named Mary. Before the night is over, the killer strikes. Which person from the bus could be the Mary Murderer? The college professor? The newspaper columnist? The bus driver? Luckily, police detective McDougal was also on the bus and takes charge of solving the case. This light-hearted mystery comedy provides as many laughs as chills as the nuns attempt to stay one step ahead of the killer.

"About half the cast is in my physics classes," related Ashleman. "I will be using many of the lines in the show in my classroom teaching examples. We can discuss force and energy problems in relationship to the force Sister Mary Agatha exerts on a chair as she sits. I can have some fun with it since everyone saw the play."

"Ten of the 16 performers had never been on a stage before, making the performance even more remarkable," he exclaimed.

"Amanda Rice, who played Reverend Mother Mary Cecilia, held the show together. Sarah Jackson, who is one my students, played the dim witted Sister Mary Agatha, with Marie Schembri playing Sister Mary Margaret, who is her keeper. Considering that they both sit next to each other in my class, it was exceptionally funny. One scene with Sarah, Marie and Dan Cater, another student of mine, could have been straight out of my classroom."

"Sarah stole the show with her timing and performance as a ditz - considering that she is not one - so it was true acting on her part." he added.

"Darrel Hobbs, another of my students, had to take a make up test right before the show, because he was sick the day before," Ashleman reported. "I guess acting is good for him, since he got his best score ever. He missed the regular test because of stomach issues. I'd tell him he is supposed to have butterflies right before the show not the day before. But, if that's what helps him get such a good grade he can throw up every test day and I'll be glad to give a make up test before the opening night performance."

"It was fun watching the kids after the show meeting the audience," continued Ashleman. "They were having such a fun time. People should see how these kids handle meeting mom, dad and the teachers that attend. Even the catering staff and security enjoy attending the performances."

"During intermission they even had New York cheese cake for sale," said Ashleman referring to The Academy of Hospitality and Tourism from the Culinary Management Class selling desserts during intermission.

Cast members included; Amanda Rice, Anna DeMuth, Sarah Jackson, Marie Schembri, Noelle Diggins, James Frieson, Jonathan Timmerman, James Frieson, Paula Welsch, Kareena Tracy, Tiffany Jones, Justin Martin, Dan Cater, Brittany York, Jessica Leonard, and Darrel Hobbs.


WHO'S WHERE


HERBIE HANCOCK November 1 at the Zellerbach Theatre in Philadelphia, PA.

MICHAEL FEINSTEIN performing Friday and Saturday at the Civic Center Music Hall in Oklahoma City, OK.

JOHNNY MATHIS on stage Friday and Saturday at Caesars Atlantic City.

GEORGE JONES appears Saturday in Houston Texas at the H'Town's Arena Theatre.

BARBARA COOK Nov. 2 at the Brooklyn Center for the Performing Arts in Brooklyn, NY.

MAUREEN McGOVERN Nov. 2 at the Rialto Center in Atlanta, GA.

LINDA EDER Nov. 1 & 3 at the Kimmel Theatre in the Verizon Center - with Peter Nero and Philly Pops in Philadelphia, PA.

THE ROLLING STONES roll on stage Thursday in Los Angeles at the Staples Center. On Saturday the show is in Anaheim at the Edison International Field.

TONY BENNETT singing Saturday in Indio, California at the Spotlight 29 Casino.

NEIL SEDAKA Friday at Casino Magic in Bay St Louis. MO and on Saturday Union Country Arts Center in Rahway, N.J.

RUSH on stage tonight at the First Union Center in Philadelphia. On Monday the show is at the Fleet Center in Boston and Tuesday Rush is in the spotlight at the United Center in Chicago.

GREGORY HINES bringing his considerable talents to the Marin Civic Center in Marin, CA.

SWEET HONEY IN THE ROCK Friday at Carnegie Hall in NYC.

KORN performing Friday in Austin, Texas at the Auditorium Shores. On Saturday the show is in Selma, Texas at the Verizon Wireless Amphitheatre.

ELVIS COSTELLO in the spotlight tomorrow at the New Jersey Performing Arts Center in Newark, NJ. Friday finds him on stage at the Hard Rock Live in Orlando and on Saturday he is starring at the Jackie Gleason Theatre in Miami.

SMOKEY ROBINSON singing Friday at the Convention Center in Minneapolis. On Saturday he's in the spotlight in Kansas City at the Ameristar Hotel and Casino.

JOHN PIZZARELLI on Wednesday opens a five night engagement in Columbus, Ohio at the Southern Theatre.


FINAL OVATION


ADOLPH GREEN the famed lyricist, passed away in his sleep at his Central Park West Manhattan apartment late Wednesday, October 23, his son, Adam, announced Thursday. He was 87. His six-decade collaboration with Betty Comden helped create On the Town, Wonderful Town, Bells Are Ringing, Peter Pan and The Will Rogers Follies.

They also co-wrote two classic Hollywood musicals, Singin' in the Rain and The Bandwagon.

Their two-person show A Party with Betty Comden and Adolph Green, first mounted on Broadway in 1958 was periodically revived over the years.

They won five Tony Awards, with three of their shows Wonderful Town, Hallelujah, Baby! and Applause taking home the top prize for best musical. The duo received Kennedy Center honors in 1991.

On film, their most celebrated work was the screenplay for the 1952 musical Singin' in the Rain, considered to be one of the finest movie musical ever made. In 1953, they had another film hit with The Band Wagon, starring Fred Astaire and Cyd Charisse. One of their biggest Broadway successes was Applause (1970), a show for which they wrote the book but not the lyrics. With Cy Coleman, they wrote On the Twentieth Century (1978), which starred John Cullum, Madeline Kahn and Imogene Coca.

Their longest-running show, The Will Rogers Follies, directed by Tommy Tune, with music by Coleman, opened in 1991

Green married his third wife, actress Phyllis Newman, who had been Holliday's understudy in Bells Are Ringing, on January 31, 1960. He is survived by his wife, son and a daughter, Amanda.

MARVIN A. KRAUSS 74, who went from being a production stage manager for two night productions to a Tony award winning producer for La Cage aux Folles, which garnered the Best Musical Tony, died October 22.

On October 23 the League of American Theatre dimmed their Broadway marquees in memory.

Krauss oversaw such Broadway shows as The Will Rogers Follies, Passion, Grand Hotel, The Life, Indiscretions, Romance/Romance, Dancin', Godspell, Butterflies Are Free, Dreamgirls, and the Angela Lansbury revival of Gypsy, among many others.

He is survived by his wife, Elaine, and grown children, Anne, Robin, Nina and Seth.

RICHARD HARRIS acting legend, died Oct. 25 at a London hospital. He was 72.

He made his professional stage debut in Brendan Behan's The Quare Fellow in Stratford. In 1959, he played the lead in the West End production of J.P. Donleavy's The Ginger Man. He bought the rights to the stage production of Camelot and toured the world with it for five years, becoming a multi-millionaire in the process.

Despite his hard living lifestyle he made over 60 motion pictures, his last being Prof. Dumbledore in Harry Potter and the Chamber of Secrets which will be released in November. At the time of his death he was working on the third Harry Potter film, The Prisoner Of Azkaban.

He is survived by Damian, Jarid and Jamie Harris.











Next Column: November 3, 2002
Copyright: October 27, 2002. All Rights Reserved. Reviews, Interviews, Commentary, Photographs or Graphics from any Broadway To Vegas (TM) columns may not be published, broadcast, rewritten, utilized as leads, or used in any manner without permission, compensation and/or credit.
Link to Main Page
---
Laura Deni



U.S. Postal Address: Post Office Box 60538, Las Vegas, NV 89160
CLICK HERE FOR COMMENT SECTION