! >
Broadway To Vegas
  
 SHOW REVIEWS CELEBRITY INTERVIEWS GOSSIP NEWS

| | |
| --- | --- |
| | |
STEVE WYNN BETS ON A SINATRA SHOW - - DAMNED III AN EXHIBITION OF ENLIGHTENED DARKNESS - - HOW TO MAKE STAGE BLOOD - - DRIVING MISS DAISY ON BROADWAY - - THE ROCKY HORROR PICTURE SHOW TRIBUTE AND COSTUME BALL - - BROADWAY SUPPORTS THE TREVOR PROJECT - - CELEBRITY APPRENTICE FILMING IN NEW YORK - - TOM BOSLEY REMEMBERED - - DONATE . . . Scroll Down


STEVE WYNN BETS ON A FRANK SINATRA SHOW
Sinatra: Dance With Me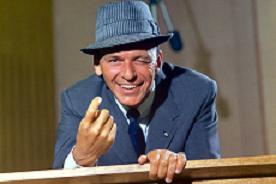 Nobody has ever accused Steve Wynn of being a coward or a fool.

He's the man who brought Avenue Q to Las Vegas mounting it in a room that almost conflicted with the show's premise.

Now Steve Wynn is bringing in a Vegas version of Twyla Tharp's Broadway show, Come Fly Away.

If there was ever a Sinatra town, it's Las Vegas. The Sin City version is christened Sinatra: Dance With Me and will swing into town December 11, just in time to capitalize on what would have been The Chairman of the Board's 95th birthday - December 12 - which is traditionally a slow time in Vegas. Thus, this show, while expensive and time consuming to re-tool, has Wynn able to cover his bets. If it dances at the box office, Wynn has a winner. If not, Wynn is covered by having originally announced that this was really a salute to commemorate what would have been the crooner's natal day.

The hotel mogul knows how to hedge a bet.

December has always been an off month for the Vegas entertainment scene. Prior to the National Finals Rodeo being lassoed to Las Vegas from Oklahoma, the Strip show rooms were actually closed during December, opening up after Christmas in time for the New Year's Eve dollar bounce.

While the National Finals Rodeo has given a money infusion to the December Vegas tourism industry, it's a one note - country - tune.

Wynn is offering an entertainment option, hoping to recall a memory that involves class and romance, which can translate to dollars in a casino.



Steve Wynn is no man's fool. Photo by Laura Deni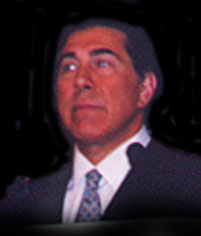 The Vegas entertainment scene is currently controlled by Cirque, with seven productions - all heavy on music and movement. Two of the mountings - The Beatles: Love and Viva Elvis have superstar themes, with a Michael Jackson production in the works.

If successful, Sinatra: Come Dance with Me could be Wynn's answer to that Cirque dominance.

Thus far, Sinatra hasn't been exploited, meaning the potential is ready for plucking. However, hey-day Sinatra fans are now in the assisted living category. Their children have different lifestyles and idols. That's a risk.

On the positive tilt of the scale is that a Vegas production is more enticing than a Broadway or a touring show. It's Vegas, baby, where Frank ruled. Women wanted him and men wanted to be him.

It doesn't hurt that Mad Men, which is set in the Sinatra era, is a runaway hit. One of the things that makes Mad Men so successful is that the show is intriguing to those too young to have lived though that generation. It really is an accurate depiction of the workplace and society of that era. It's a lot easier to sell intrigue than to try to transfer an older generation's memory of love won and lost to a younger crowd. That will make Sinatra a harder sell than either The Beatles: Love or Viva Elvis. Wynn is betting it happens.

Although nominated for three Tony awards, the Broadway production missed capturing the man who was the quintessential essence of cool. He also set the gold standard for delivering a lyric, but was never known to be a dance threat to either Gene Kelly or Fred Astaire. As a dance presentation, Broadway's Come Fly Away needed to capture that Sinatra mystique and, in many respects, fell short.

Just as Spamalot was better in Vegas than on Broadway - tighter, sharper - thus funnier, the cut down, re-conceived Vegas version of Come Fly Away has all the potential of being what The Great White Way version should have been.



Twyla Tharp created the crossover ballet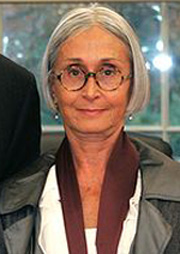 That is not an easy re-write and Steve Wynn has never been a "just slap-it-together" kind of guy.

Just as the Beatles estate gave their stamp of approval to The Beatles: Love and Priscilla Presley watched over Viva Elvis, the Sinatra clan is involved with this show.

Know your fan base is one of the first rules of the entertainment business. The Beatles: Love is worldly, surreal, artistic, intelligent while Viva Elvis is more carnival, side show - indicating that both productions had a keen eye on the demographics of their potential ticket buyers.

Tharp originated the crossover ballet in 1973 when she choreographed Deuce Coupe to the music of The Beach Boys for The Joffrey Ballet. She created the successful dance musical Movin' Out, set to the music and lyrics of Billy Joel in Chicago in 2001. The show opened on Broadway in 2002 running for 1,331 performances. A national tour opened in January 2004. Tharp also took home the Tony Award for Best Choreography.

Tharp opened a new show titled The Times They Are A-Changin,' to the music of Bob Dylan in 2005 at The Old Globe Theatre in San Diego. The Times They Are A-Changin' set the records for the highest grossing show and highest ticket sales as of the date of its March 2006 closing. It was also the first time a show received a second extension before the first preview. After this record setting run in California, the New York effort flopped, running for only 35 previews and 28 performances.



Once More Frank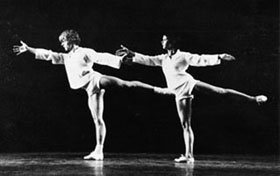 Nine Sinatra Songs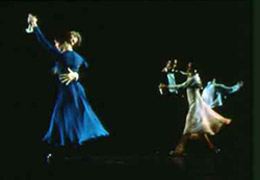 Though not totally fixated upon Sinatra, the choreographer has created more productions based on Sinatra than any other performer.

Her first Sinatra inspired effort was Once More Frank a duet created for the American Ballet Theatre and performed by Tharp and Mikhail Baryshnikov which debuted in July, 1976. Mikhail Baryshnikov performed the Tharp choreographed Sinatra Suite to great acclaim, although Baryshnikov could dance to The Alphabet Song and sell tickets.

Reassured by previous success with Sinatra music, Tharp created the ballet Nine Sinatra Songs. That premiered in October 1982 and will be staged in January, 2011 at the Grand Rapids Ballet, followed by a February mounting by the Miami City Ballet.

In 2009, Tharp worked with the songs of Sinatra to mount Come Fly With Me, which ran at the Alliance Theater in Atlanta and was the best selling four-week run as of the date of closing in 2009. After the estate of lyricist Sammy Cahn successfully complained about the use of his song title, the production was renamed Come Fly Away and opened on Broadway in 2010 at the Marquis Theatre in New York, but ran for only 26 previews and 188 performances, receiving mixed reviews.

When music is set as a ballet the audience has a mindset of what to expect. When categorized as a dance, set in a Broadway theater and certainly in a Vegas casino, the perception can become problematic.

Tharp doesn't claim to present his persona, only his music, set to footwork. That is the elephant in the room.

Sinatra, that middle aged lothario, was larger than life. To attempt to perform music identified with him and disconnect the songs from his image can be disconcerting - especially in Vegas.

Ol' Blue Eyes passed away in 1998. Wynn is, in effect, counting on the passing of time, coupled with a younger generation ticket buyer, to demonstrate that memories won't present a problem.

Wynn's Encore already has a Sinatra-themed Italian restaurant, complete with much of his personal memorabilia, loaned to Wynn by the Sinatra family. This is where you'll find Sinatra's gold records, Oscar, Grammy and Emmy awards.



Tony Award winner Donald Holder is in charge of lighting.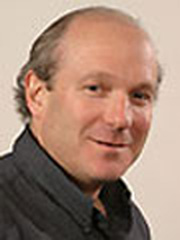 If this Las Vegas Strip tribute to Sinatra music through dance works, Wynn has a lock on a potentially lucrative market.

Sinatra: Dance With Me includes the same Broadway creative team as Come Fly Away - designs by set designer James Youmans, lighting designer Donald Holder, costume designer Katherine Rothand and sound designer Peter McBoyle with music supervision by Patrick Vacciarello, who is assuming duties for the late Sam Lutfiyya.

The storyline will also follow the tale of four couples falling in and out of love in a smoky, music-filled nightclub. There will be a 17-piece live band accompanying the original masters of Sinatra's hits. The show includes original arrangements by Nelson Riddle, Billy May and Quincy Jones, as well as newly created arrangements for the production which will feature a company of 14 dancers.

Sinatra: Dance With Me is scheduled to run through January 29, 2011, in the Encore Theatre with performances running Monday through Saturday beginning at 7:30 PM. Tickets are $69 and $89, considerably lower that most Strip productions.

The specific Las Vegas mounting is not to be confused with either the Broadway production nor the tour version which doesn't hear its downbeat until May 11 in Chicago - (That Toddling Town). Thus, Wynn doesn't have to worry about that tour siphoning off ticket sales from his production.

The resort said that it will be selling approximately 1,000 tickets for each performance. Ring-a-ding-ding.



Broadway To Vegas is supported through advertising and donations. Priority consideration is given to interview suggestions, news, press releases, etc from paid supporters. However, no paid supporters control, alter, edit, or in any way manipulate the content of this site. Your donation is appreciated. We accept PAYPAL. Thank you for your interest.


ART AND ABOUT


DAMNED III - AN EXHIBITION OF ENLIGHTENED DARKNESS on October 28-30, 2010 at the Tangent Gallery in Detroit, comes an extraordinary assemblage of 130 artists from across this world to display their most introspective creations at Dammed III – An Exhibition of Enlightened Darkness. From the infamous, which include renowned actors Leonard Nimoy and the late Marcel Marceau, to the freshest of local and international talent, this prodigious congregation will allow a glimpse within the diverse shadows of id and ego…of overall mind and encompassing soul guaranteed to intrigue, disturb, inspire or repulse.

Rising from within the ashes of the historic institution of Devil's Night, this is not Halloween-themed art but an immersion within the shadowed realms of consciousness through an unique ambiance of ethereal soundscapes, art-inspired gallery vignettes and cirque/butoh-inspired stage performances.

Then, on Devil's Night (October 30), Damned will transform into a sensuous celebration beginning with an intimate six-course presentation style dinner followed by a formal masquerade ball within the milieu of exotic rhythms, floor performances and art.

Last year nearly 2,000 patrons viewed 220 original works from 140 artists across the country and overseas including special guests Marilyn Manson and HR Giger.



SWEET CHARITY


THE ROCKY HORROR PICTURE SHOW TRIBUTE AND COSTUME BALL at Los Angeles' Wiltern Theater benefits Paul Newman's Hole in the Wall Camp Painted Turtle.

Kenny Ortega will direct a cast that features Jack Nicholson, Danny DeVito, Billy Idol, Lea Michele, Matthew Morrison, Evan Rachel Wood, Mario Lopez, Jorge Garcia, Julian McMahon, Ricki Lake and Melora Hardin.

The tribute and costume ball is being produced by Lou Adler and Kevin Duncan.

"It is terrific to have such a diverse cast of actors in support of a great cause – The Painted Turtle," Adler said. "Each of these individuals will bring a unique performance to the tribute and make for an incredibly memorable evening." The Rocky Horror Picture Show is hailed as the king of midnight cult films and is in distribution longer than any film in the history of motion pictures.

Adler, who is one of the original producers of the film and a founder of the Painted Turtle, will present a hybrid musical event combining the film version with select live musical performances from the film.

Since opening in 2004, the Painted Turtle has provided children throughout California who suffer from chronic and life-threatening illnesses the opportunity to rediscover the ordinary joys of being a child through a year-round camp and hospital outreach programs.

To date, over 12,864 children and their families have been served by over 5,631 doctors, nurses and program volunteers. No child or family pays to attend camp.

IT GETS BETTER: BROADWAY SUPPORTS THE TREVOR PROJECT Farah Alvin, Brent Barrett, Kevin Chamberlin, Stephanie D'Abruzzo, Michelle Dowdy, Daisy Eagan, Eric Michael Gillett, Annie Golden, Randy Jones, Karen Mason, Liz McCartney, Judy McLane, Sarah Rice, Roz Ryan, Stephen Schwartz, Mary Stout, John Tartaglia, Stephen Wallem, Barbara Walsh, and Sally Wilfert will participate in a one-night benefit,on Monday, November 1. It will be directed by Phil Geoffrey Bond, with musical direction by Mark Hartman.

The Trevor Project provides suicide prevention efforts among lesbian, gay, bisexual, transgender and questioning youth.






SPREADING THE WORD


DAVID CASSIDY is on the upcoming addition of Celebrity Apprentice, which began filming in The Big Apple last Monday. No sooner had The Donald given them their first assignment than an impassioned plea was mass E-mailed stating:

"David is on the new Celebrity Apprentice. HE NEEDS YOUR HELP!!! He is raising money for Alzheimer's Research and his first task is taking place NOW!!! He and the other celebrities are on their way to Broadway and 8th Street- 757 broadway- Famous Familia Pizza. They will be making Celebrity Pizzas. They are looking for people to show up in person or order pizzas in bulk. Please help spread the word. We are hoping to get hundreds of people there. We are looking for bulk orders of 10 or more and donations. They will DELIVER IF NECESSARY!!!"

We hope he contacted David Hyde Pierce, currently getting rave reviews for his performance in La Bete at the Music Box Theatre. The Tony award winning actor is one of the most vocal advocates for Alzheimer's disease awareness and research.

Celebrity Apprentice 4 begins airing in March.

In addition to Cassidy, the cast of Celebrity Apprentice 4 includes: LaToya Jackson, Mark McGrath, Star Jones, Lisa Rinna, Dionne Warwick, Richard Hatch, Jose Canseco, Niki Taylor, Meatloaf, Marlee Matlin, Hope Dworaczyk, Lil John, Gary Busey, NeNe Keajesm and John Rich.

LOVELESS, TEXAS a new musical with music and lyrics by Henry Aronson and libretto by Cailin Heffernan has a workshop October 29-November 4 in NYC. Presented by The Boomerang Theatre Company in collaboration with Big Fish Big Pond Productions, Hefferman will direct the presentations which will culminate in a private industry presentation on November 4 at The Peter J. Sharp Theater.

The cast will feature Tony Award winner Jarrod Emick, Brandon Wardell, Jenn Colella, Katie Rose Clarke, Heath Calvert, Sarah Glendening, Jeremy Woodard, Amanda Lea Lavergne, Jason Loughlin and Kelly Maier.

THE ABSENCE OF WEATHER by Ken Urban is the next work presented as part of the Irish Rep's New Works Reading Series.

In May 1949, James Forrestal, President Truman's Secretary of Defense, attempts suicide and his wife commits him to the Bethesda Naval Hospital. The architect of cold-war paranoia fears that Russians have not only infiltrated the highest ranks of the U.S. government, but are hiding in the bushes outside his home. Forrestal confides in a fellow patient about his rise to power and the choices that he made to protect the country. But if a man makes choices he's not proud of, even if it's for the larger good, is that man still right? An American tragedy about the wages of fear.

Friday, October 29 at The Irish Rep in New York City.

HOTHOUSE AT THE PLAYHOUSE the new play developmental program at Pasadena Playhouse resumes and will be produced in collaboration with Furious Theatre Company. Furious co-founder Dámaso Rodriguez will head the Hothouse program and is set to direct the season's first reading The Confessions of Deacon Jim by Jason Aaron Goldberg on October 28-29, 2010 at Pasadena Playhouse's Carrie Hamilton Theatre in Pasadena, CA. The reading will feature Eric Close and Jonathan Tucker.

JULIE ANDREWS AND CHRISTOPHER PLUMMER who starred as Maria and Captain von Trapp in the film version of The Sound of Music, will be among that film's stars who will reunite for the first time in 45 years on the Thursday, October 28 episode of The Oprah Winfrey Show.

They will be joined by fellow cast members Charmian Carr (Liesl), Nicholas Hammond (Friedrich), Heather Menzies-Urich (Louisa), Duane Chase (Kurt), Angela Cartwright (Brigitta), Debbie Turner (Marta) and Kym Karath (Gretl).

HOW TO MAKE STAGE BLOOD just in time for Halloween and as part of Seattle's ArtsCrush festival, yesterday, October 23, Seattle Opera Props Guru Pete Olds taught 25 lucky participants all the tricks in his bloody workshop.

Pete has been in the Seattle Opera blood-making business for more than 20 years.

In his special laboratory he's made blood for operas such as Lucia di Lammermoor, Macbeth, and Bluebeard's Castle to name a few.

Not all blood is equal.

Everyone got a chance to make blood of different varieties and for different uses - thick, thin, spray-able, ooze-able.

Those signing up were warned that "you'll get bloody yourself so be sure to come prepared to get messy (this blood stains clothes)."

Through October 30 Lucia di Lammermoor is on stage at the Seattle Opera. Rousing choruses, mournful laments, notable duets, and a stirring sextet expand the emotions throughout. Magnificently moody, Lucia remains Donizetti's most popular work and one of the most thrilling evenings Italian opera can offer - including blood.





GET WELL SOON TO . . .


KIM NOVAK who is being treated for early stage breast cancer.

SIMON JONES who suffered injuries after being hit by a car. Jones and his son were knocked down by a car on October 8 while walking home from seeing the Broadway play Brief Encounter. "We had a second 'brief encounter' but this time with several tons of metal," Jones quipped in a statement. No bones were broken, but they suffered extensive bruising and abrasions.

However, those injuries forced the actor, who is also the co-artistic director of Off-Broadway's TACT/The Actors Company Theatre, to withdrawn from the company's production of Václav Havel's The Memorandum.



DRIVING MISS DAISY

Vanessa Redgrave stars as Miss Daisy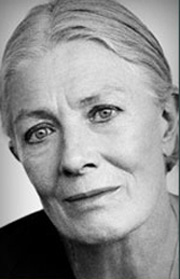 James Earl Jones stars as Hoke Coleburn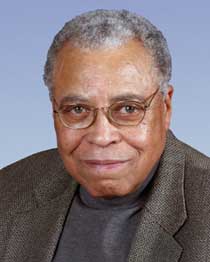 by Alfred Uhry. This is the Pulitzer Prize-winning play's Broadway Premiere. Previously, the production was an off-Broadway hit.

Starring Tony Award-winners James Earl Jones, Vanessa Redgrave and Boyd Gaines, with direction by David Esbjornson.

Driving Miss Daisy is a timeless, searing, funny, and ultimately hopeful meditation on race relations in America, told through the complex relationship between two of popular culture's most enduring characters.

When Daisy Werthan (Redgrave), a widowed, 72-year-old Jewish woman living in midcentury Atlanta, is deemed too old to drive, her son, Boolie (Gaines), hires Hoke Coleburn (Jones), an African American man, to serve as her chauffeur. What begins as a troubled and hostile pairing, soon blossoms into a profound, life-altering friendship that transcends all the societal boundaries placed between them.

From its landmark Off-Broadway production in 1987 to the remarkable success of the Oscar-winning film version - 4 Academy Awards, including Best Picture - Driving Miss Daisy, has become one of the most beloved American stories of the late twentieth century.

The creative team includes John Lee Beaty (Scenic Design), Peter Kaczorowski (Lighting Design), Wendall K. Harrington (Projection Design), Christopher Cronin (Sound Design) and Mark Bennett (Composer).

Driving Miss Daisy began performances on October 7, 2010 at the John Golden Theatre. The official opening night is Monday, October 25. The 16-week limited engagement will run through Saturday, January 29, 2011.

SPIRIT CONTROL by Beau Williams. Directed by Henry Wishcamper.

The cast includes Mia Barron, Charles Borland, Aaron Michael Davies, Brian Hutchison, Maggie Lacey, and Jeremy Sisto. Adam Wyatt (Sisto) has the perfect family and a perfect record as an air traffic controller. But when the pilot of a small plane suffers a heart attack, Adam must talk a terrified passenger through an emergency landing. What happens next will link him inextricably to a woman he's never met, and set the life he once knew irrevocably adrift.

Scenic design by Robin Vest, costume design by Jenny Mannis, lighting design by Natasha Katz, sound design by Broken Chord, projection design by Aaron Rhyne and original music by Chas Willimon.

Presented by the Manhattan Theatre Club, the production officially opens on Tuesday, October 26 at New York City Center – Stage I.

AN ILLIAD by Homer, adapted by Obie Award winner Lisa Peterson who directs along with Tony Award-winning actor Denis O'Hare.

The solo show stars two-time Tony Award winner Stephen Spinella. Billed as "one of history's most famous and exciting tales of love, battle and honor.

Performances through November 7 on McCarter Theatre Center's Matthews Stage at the McCarter Theater Center in New Jersey.

THE FABULOUS PALM SPRINGS FOLLIES

The Crystals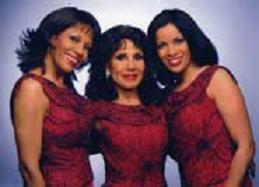 opens its 20th Anniversary Season with an all-new show entitled Follies Forever! The festivities begin on October 27 with legendary guest stars, The Crystals, one of the best-selling girl groups of all time.

Making their Follies debut, The Crystals are acknowledged as one of the defining acts of the early-1960s girl group era and hold the notable distinction of having recorded two of the Top 50 most popular records in the Rock and Roll Hall of Fame.

When legendary record producer Phil Spector first signed the group in 1961, not one was yet out of high school. Their first recording, There's No Other (Like My Baby), became an instant hit and catapulted them straight to the Apollo Theatre. In 1962, Brill Building songwriters Barry Mann and Cynthia Weil's Uptown gave the girls their second radio hit. He's a Rebel is perhaps The Crystals best-remembered song. The group's next release was the classic Da Doo Ron Ron, which even featured Cher on backup vocals long before she became a pop diva. The song was a Top 10 hit in both the U.S. and the U.K., as was their follow-up single Then He Kissed Me.

The group is now comprised of Dee Dee Kenniebrew, who was there from the very first recording; Patricia Pritchett-Lewis; and Melissa Antoinette.

In addition to their catalogue of timeless melodies, they will also perform such Yuletide favorites as Christmas (Baby Please Come Home) and Santa Claus Is Coming to Town as an added fillip to this season's holiday show, playing through December 31.

The Fabulous Palm Springs Follies has been seen by nearly three million patrons, and celebrates the music and dance of the '40s, '50s, '60s and '70s with a cast ranging in age from 56 to 81 years young. The show features lavish, Broadway-caliber production numbers and plays five days a week, late October through mid-May. The Follies is housed in downtown Palm Springs' historic Plaza Theatre-a charming, neon-encrusted, old movie house and is an attraction unto itself.

HOW TO SUCCEED IN BUSINESS WITHOUT REALLY TRYING a new production of the Pulitzer Prize-winning musical is directed by Greg Ganakas.

Featuring Brian Sears as the window washer who rises to the top of a corporation. Ronn Carroll reprises his 1995 Broadway-revival role of company president J.B. Biggley.

The Goodspeed cast features Natalie Bradshaw as Rosemary Pilkington; Nicolette Hart as Hedy LaRue; Erin McGuire as Smitty; Jennifer Smith as Miss Jones; Tom Deckman as Bud Frump; Richard Vida as Mr. Twimble/Wally Womper; Aaron Serotsky as Bratt; plus James Beaman, Jerry Christakos, Lianne Marie Dobbs, Sara Marie Hicks, Matthew Kilgore, Natalie Newman, Brian Ogilvie, Kristin Piro, John Scacchetti, Drew Taylor and Micki Weiner.

Performances play Goodspeed Opera House in East Haddam, CT, to November 28.

A FREE MAN OF COLOR by Tony Award-winning playwright John Guare. A world premiere directed by Tony Award-winning director George C. Wolfe.

Starring Jeffrey Wright with John McMartin, Veanne Cox, mos, Reg Rogers, Paul Dano, Peter Bartlett, Nicole Beharie, Arnie Burton, Rosal Colon, Sara Gettelfinger, Joseph Marcell, Nick Mennell, Teyonnah Parris, Brian Reddy, Triney Sandoval, Robert Stanton, Wendy Rich Stetson, David Emerson Toney, Justina Machado, Yao Ababio, Derric Harris, Esau Pritchett, Jerome Stigler and Senfaub Stoney.

The ambitious production is centered in New Orleans following the Haitian slave revolts "when its large population of Free People of Color (or the "Gens de Couleur Libres") inhabited a city that was more European than American in the early 17th century. Set in 1801 New Orleans, Jacques Cornet, the title character, is a new world Don Juan and the wealthiest inhabitant of this sexually charged and racially progressive city. In this freewheeling epic, Jacques thinks all is well in his paradise until history intervenes, setting off a chain of events which no one, much less this free man of color, realizes is about to splinter the world. The expansive mounting shifts its setting across the globe from New Orleans, to Haiti, to Napoleon's court.

The production has set design by David Rockwell, costume design by Ann Hould-Ward, lighting design by Jules Fisher and Peggy Eisenhauer, sound design by Scott Stauffer, original music by Jeanine Tesori and choreography by Hope Clarke.

Performances began. 23 at the Vivian Beaumont Theater, NYC. The official opening is slated for November 18.

THE AUTUMN GARDEN

Jeffrey Nordling and Kitty Swink, Jane Kaczmarek and Stephen Caffrey share the roles of Nick and Nina Denery in the double cast production of The Autumn Garden. Photo by Geoffrey Wade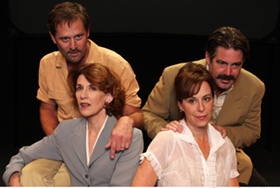 by Lillian Hellman. Directed by Larry Biederman.

The Antaeus Company, L.A.'s classical theater ensemble, presents a fully double-cast production of Lillian Hellman's rarely produced masterpiece.

"At any given moment you're only the sum of your life up to then."
- Ben Griggs in The Autumn Garden

In a guest house on the Gulf, a hundred miles from New Orleans, old friends gather in a summer home to rediscover connections, rekindle lost relationships, and find peace - only to find that they can't rewrite the stories of their past.

The Autumn Garden ensemble cast includes Jane Kaczmarek and Kitty Swink, sharing the role of Nina; Stephen Caffrey and Jeffrey Nordling as Nick; Kurtwood Smith and James Sutorius as General Griggs; Rhonda Aldrich and Faye Grant as Rose; Eve Gordon and Jeanie Hackett as Carrie Ellis; Anne Gee Byrd and Dawn Didawick as Mrs. Ellis; Shannon Holt and Lily Knight as Constance; Josh Clark and Stoney Westmoreland as Crossman; Joe Delafield and Josh Zuckerman as Frederick; and Zoe Perry and Jeanne Syquia as Sophie. Rounding out the cast are Saundra McClain as Leona and Anne Verrier Scatolini as Hilda.

Officially opens on October 28 with performances through December 29 at The Antaeus Company@ Deaf West Theatre in North Hollywood CA.

THE BREAK OF NOON by Neil LaBute.


Starring David Duchovny who is making his New York stage debut in this world premiere.

The Break of Noon is described as centering on a John Smith (David Duchovny), a man who, amidst the chaos and horror of the worst office shooting in American history, sees the face of God. His modern-day revelation creates a maelstrom of disbelief among everyone he knows. A newcomer to faith, John urgently searches for a modern response to the age-old question: at what cost salvation?

Performances begin at the Lucille Lortel Theater in NYC on October 28. in a MCC Theater co-production with the Geffen Playhouse, which will present it in Los Angeles next year.

Performances in Los Angeles will begin in previews on January 25, with an official opening on February 2, 2011. Duchovny will be performing in the New York portion of the run; casting for Los Angeles will be announced at a later date.

LOVE, LOSS AND WHAT I WORE welcomes its final cast to the production at the Geffen Playhouse in Los Angeles, which will conclude a seven month run on November 19. Taking to the stage beginning October 27 will be Terri Garr, Sandra Tsing Loh, Marianna Palka, Mimi Rogers, and Sally Struthers.

BILLY ELLIOT THE MUSICAL based on the international smash-hit film, Billy Elliot is brought to life by the Tony-winning creative team - director Stephen Daldry, choreographer Peter Darling and writer Lee Hall - along with music legend Elton John.

Tony Award winner Faith Prince plays dance teacher Mrs. Wilkinson.

The title role will be shared by Giuseppe Bausilio, Michael Dameski, Kylend Hetherington, Lex Ishimoto and Daniel Russell.

The cast will also include Rich Hebert (Dad); Patti Perkins (Grandma); Jeff Kready (Tony); Joel Blum (George); Griffin Birney and Jacob Zelonky (Michael); and Rachel Mracna (Debbie). Rounding out the ensemble are Maximilien A. Baud, Craig Bennett, Kirrilee Berger, Michael Biren, Damien Brett, Samantha Cutler, Jason DePinto, Jennifer Evans, J. Austin Eyer, Andrew Fitch, Kurt Froman, Mary Giattino, Cassidy Hagel, Regan Haley, David Hibbard, Karen Hyland, Aaron Kaburick, Nicholas Lampiasi, Rebecca Marlowe, Katie Micha, Alec Osher, Vanessa Russo, Nathan Scherich, Nicholas Sipes, Dorothy Stanley, Kristopher Thompson-Bolden, Beatrice Tulchin, Genai Veal, Olivia Wang, Beverly Ward, Patrick Wetzel, Branch Woodman, Katrina Yaukey and Danielle Znutas.

This second national tour launches October 30 at the Durham Performing Arts Center in Durham, NC. Performances continue through November 14.

THE PEE-WEE HERMAN SHOW starring Paul Reubens as Pee-wee Herman. Based on Reubens' 1981 cult classic stage production, The Pee-wee Herman Show, with new elements from the ground-breaking CBS show Pee-wee's Playhouse added generously, this new production is written by Paul Reubens and Bill Steinkellner, with additional material by John Paragon. Directed by Alex Timbers.

Music by Jay Cotton and the work of renowned puppetry artist Basil Twist.

The production reunites the one-and-only Pee-wee Herman (Paul Reubens) with many of the original Playhouse cast of characters – including Miss Yvonne, Cowboy Curtis, Pterri the Pterodactyl, Jambi the Genie, and Chairry – for an all new celebration of sophisticated silliness. An eye-popping 90 minutes of subversive humor and childlike wonder, The Pee-wee Herman Show charts a day in the life of our bow-tied hero, one of the most inspired comic personas of our time.

The Pee-Wee Herman Show also stars Lynne Marie Stewart (Miss Yvonne), Phil LaMarr (Cowboy Curtis), Lexy Fridell (Chairry), Jesse Garcia (Sergio the Handyman), Josh Meyers (Firefighter), John Moody (Mailman Mike), John Paragon (Jambi the Genie), Drew Powell (Bear) and Lance Roberts (King of Cartoons).

The design team includes David Korins (Scenic Design), Ann Closs-Farley (Costume Design), Jeff Croiter (Lighting Design), M.L. Dogg (Sound Design), and Jake Pinholster (Projection Design).

Performances begin Tuesday, October 26 at the Stephen Sondheim Theatre in NYC with an opening night set for Thursday, November 11.





WHO'S WHERE


THE POWER OF TWO a concert evening featuring Broadway favorite Cheyenne Jackson and cabaret veteran Michael Feinstein, will be presented at Manhattan's Carnegie Hall October 29. The concert will feature musical director John Oddo on piano and a 17-piece swing band.

THE DEL McCOURY BAND AND PRESERVATION HALL JAZZ BAND perform Friday, October 29, 2010 at the Farthing Auditorium, Appalachian State University in Boone, North Carolina.

AN EVENING WITH JIM BRICKMAN playing his romantic piano-pop program. October 28-30 at the Wolftrap Barns in Vienna, VA.

THE CANADIAN TENORS perform Monday, October 25, at the IMPACT Arena in Nonthaburi, Thailand. On Wednesday the show is at the Ritz Carlton Pacific Place in Jakarta, Indonesia. On Friday they open a two night stand as part of the Singapore Sun Festival at the Esplanade Concert Hall.

RENEE FLEMING on the spotlight Monday, October 25, at Concertgebovv in Amsterdam. On Wednesday she's in the spotlight at the Palais Des Beaux-Arts in Brussels.

THE JONAS BROTHERS entertain Tuesday, October 26 at the Rdtadio Ricardo Saprissa Ayrna in San Jose. Costa Rica. On Thursday the show is at Simon Bolivar Park in Bogota, Colombia. On Saturday they'll de delighting their fans at the Estadio Monumrntal in Lima, Peru.

TONY BENNETT the ageless wonder crooning Thursday, October 28, at the Mahalia Jackson Theater for the Performing Arts in New Orleans. On Friday she's in the spotlight at the Horseshoe Casino in Bossier City, LA.

MAROON 5 at the UCI Pavilion in Chicago on Wednesday, October 27. On Thursday they are on stage at the Target Center in Minneapolis. Friday the tour stops at the Shooting Star Casino in Magnomen, MN.

THE SONGBOOK SERIES directed, hosted and produced by John Znidarsic, the free evening will celebrate the work of the acclaimed writing team of Sara Cooper and Zachary Redler. Performers are scheduled to include Farah Alvin, Michael Winther, Denise Summerford, Noah DeBiase, Etai BenShlomo and Brittney Redler.

Presented by Arts and Artists at St. Paul's, the performance is October 25 in the Bruno Walter Auditorium at the New York Public Library for the Performing Arts. Admission is free on a first-come, first-served basis.




FINAL OVATION


TOM BOSLEY

Tom Bosley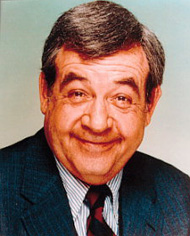 who won a Tony Award starring as the beloved New York City Mayor Fiorello LaGuardia in the Pulitzer-Prize-winning 1959 musical Fiorello!, becoming a household name - Mr. C - on Happy Days, died October 18, 2010 He was 83.

He spent 7 years performing in summer stock before being cast in Fiorello!

After achieving superstardom in the small screen in Happy Days, Murder, She Wrote, and Father Dowling Mysteries, he returned to Broadway in 1994, originating the role of Belle's father, Maurice, in the Broadway version of Disney's Beauty and the Beast. Bosley also toured as Cap'n Andy in Harold Prince's 1994 revival of Show Boat.

He was preceded in death by his first wife, Jean Eliot with whom he had a daughter, Amy. In addition to Amy, he is survived by his second wife, actress-producer Patricia Carr, her three daughters from a previous marriage, and grandchildren.

Cabrillo Music Theatre, the Ovation Award-winning Resident Musical Production Company of the Thousand Oaks, California Civic Arts Plaza, announced that all performances of Happy Days, A New Musical are dedicated to the memory of Tom Bosley. At an Opening Night reception, on Friday, October 22, Producer Garry Marshall and musical icon Paul Williams paid tribute to this great man of television, film and theatre. Also in attendance to pay tribute was Producer Arnold Margolin, Writer/Producer Ed Scharlach, Actor Scott Baio ("Chachi"), Actress Cathy Silvers ("Jenny Piccalo"). Additionally, Marshall addressed the opening night audience with some thoughts and remembrances of the wonderfully talented "Mr. C."




Next Column: October 31, 2010
Copyright: October 24, 2010. All Rights Reserved. Reviews, Interviews, Commentary, Photographs or Graphics from any Broadway To Vegas (TM) columns may not be published, broadcast, rewritten, utilized as leads, or used in any manner without permission, compensation and/or credit.
Link to Main Page
---
Laura Deni



For the snail mail address, please E-mail your request.
CLICK HERE FOR COMMENT SECTION