! >
Broadway To Vegas
  
 SHOW REVIEWS CELEBRITY INTERVIEWS GOSSIP NEWS

| | |
| --- | --- |
| | |
GLANGULAR FEVER SILENCES JERRY HALL - - THE HEALING POWER OF MUSIC - - BELLE EPOQUE AT LINCOLN CENTER - - LAUGH WHORE - - THE HIGHEST YELLOW WORLD PREMIERE - - LES MISÉRABLES STILL STRONG AFTER 14 YEARS - - UNCLE JACQUES' SYMPHONY OPENS AT SOHO PLAYHOUSE - - RICHARD DREYFUSS' BACK SURGERY MEANS HE'S OUT AND NATHAN LANE IS IN - - DONATE . . . Scroll Down


THE HEALING POWER OF MUSIC


Some music brings a tear to the eye, while another selection might revv you up enough to close the deal. Background music has helped seduce many a lover and most couples have our song.

Musical notes have the power to calm and excite and - if not cure - at least help in coping.

More and more hospitals are incorporating music in additional to traditional treatment. A recent study on the collaboration between medicine and music shows patients who receive it shorten their hospital stay and need 40 percent less pain medication. An estimated 400 hospitals nationwide are using music in treatment. Not only that, hospitals are also using music to help buffer the noise that can disturb a patient's rest.

Considered one of the "creative arts therapies" or "expressive therapies" - which include art therapy, dance therapy, writing therapy, and drama therapy - music therapy can be used alone or in conjunction with other therapies or healing treatments.

Described as the prescribed use of music by a qualified person to effect positive changes in the psychological, physical, cognitive, or social functioning of individuals with health or educational problems. Music therapists work with all age groups, from infants to the elderly, and can be found in a variety of settings, including private practice, schools, senior centers and nursing homes, outpatient clinics, psychiatric and medical hospitals, and hospices.

Music therapy in North America received its origins in Britain. The oldest English text concerning music and medicine was written by physician Richard Browne, and printed in 1729. Medicina Musica, or, a Mechanical Essay on the Effects of Singing, Musick, and Dancing on Human Bodies has great significance for music therapists in North America.

Some of the earliest know documents in America, regarding the use of music in medicine, originated from the University of Philadelphia where Benjamin Rush (1745-1813), a noted physician, teacher, patriot, and reformer taught. Two of Rush's students, Edwin A. Atlee and Samuel J. Mathews each wrote papers concerning the use of music in treating illnesses. Atlee's (1804) An Inaugural Essay on the Influence of Music in the Cure of Diseases recommended the use of music in treatment due to its unique qualities and instantaneous effects.

Mathews' (1806) On the Effects of Music in Curing and Palliating Diseases pointed out that the musical background and training of a client will affect their response to music and that musical preferences vary from one client to another.

While musical therapy began in the late 18th century, using music as a healing medium dates back to ancient times. This is evident in biblical scriptures and historical writings of Aristotle and Plato and ancient civilizations such as Egypt, China, India, Greece and Rome. Early Native Americans used chanting and other musical practices as part of their healing rituals.

The 20th century harnessing of musical power began after World War I and World War II when community musicians of all types, both amateur and professional, went to Veterans hospitals around the country to play for the thousands of veterans suffering both physical and emotional trauma from the wars.

The patients' notable physical and emotional responses to music led the doctors and nurses to request the hiring of musicians by the hospitals. It was soon evident that the hospital musicians needed some prior training before entering the facility and so the demand grew for a college curriculum.

The first music therapy degree program in the world, founded at Michigan State University in 1944, celebrated its 50th anniversary in 1994.

In 1950 a professional organization was formed by a collaboration of music therapists that worked with veterans, mentally retarded, hearing/visually impaired, and psychiatric populations This was the birth of the National Association for Music Therapy (NAMT). In 1998, NAMT joined forces with another music therapy organization to become what is now known as the American Music Therapy Association (AMTA). There are an estimated 5,000 music therapists currently practicing in the United States.

The Canadian Association for Music Therapy (CAMT) was born in 1974.

The British Society for Music Therapy was founded in 1958 by Juliette Alvin and her colleagues under the name of Society for Music Therapy and Remedial Music with the object of promoting the use and development of music therapy. Membership of the British Society for Music Therapy is open to anyone interested in music therapy.

The international membership of the BSMT represents many different professions including music therapists, musicians, medical and para-medical personnel, teachers, social workers, parents and students.



One of the Christmas cards for sale through the BSMT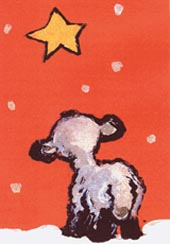 To help support its organization, the British Society for Musical Therapists sell Christmas cards.

New age music went medical mainstream after clinical trials recognized that music influences biological responses such as heart rate, blood pressure, respiration rate, cardiac output, muscle tone, pupillary responses, skin responses, the immune system, and to lower amounts of the hormone cortisol, which becomes elevated under stress, and to increase the release of endorphins, the body's natural "feel-good" hormones.

Music can entrain the body to calm or to accelerate depending on what type of music is used.

Sedative music can lower anxiety, pain, tension and stress levels resulting in less use of anesthetics and pain medication, a shorter recovery period, higher patient compliance and higher patient and family satisfaction.

Stimulative music can be a source of motivation both physically and psychologically and becomes a positive reinforcement during physical therapy and rehabilitation.

Since 1994, music therapy has been identified as a reimbursable service under benefits for Partial Hospitalization Programs (PHP). Falling under the heading of Activity Therapy, the interventions cannot be purely recreational or diversionary in nature and must be individualized and based on goals specified in the treatment plan.

The future of music therapy is promising because state of the art music therapy research in physical rehabilitation, Alzheimer's disease, and psychoneuroimmunology.

Music therapy can also be beneficial for stroke victims and other patients with neurological problems through a process called "entrainment." When patients listen to rhythmic music, their muscle movements become synchronized with the beat. As their motions become more regular and efficient, their motor skills improve in turn. Entrainment can also induce a sedative, relaxing response if the music has a slow, steady rhythm.

Pleasant noise can also distract patients from negative thoughts, feelings, and experiences. For example, the therapy has been effective at helping keep people's minds from dwelling on the pain of dental work, surgery, and labor.

According to Myra J. Staum, Ph.D., RMT-BC Director and Professor of Music Therapy Willamette University, Salem, Oregon;

"It has been noted time and again that autistic children evidence unusual sensitivities to music. Some have perfect pitch, while many have been noted to play instruments with exceptional musicality. Music therapists traditionally work with autistic children because of this unusual responsiveness which is adaptable to non-music goals Some children have unusual sensitivities only to certain sounds."

"One boy, after playing a xylophone bar, would spontaneously sing up the harmonic series from the fundamental pitch. Through careful structuring, syllable sounds were paired with his singing of the harmonics and the boy began incorporating consonant-vowel sounds into his vocal play. Soon simple 2-3 note tunes were played on the xylophone by the therapist who modeled more complex verbalizations, and the child gradually began imitating them."

"Since autistic children sometimes sing when they may not speak, music therapists and music educators can work systematically on speech through vocal music activities. In the music classroom, songs with simple words, repetitive phrases, and even repetitive nonsense syllables can assist the autistic child's language."

You do not need to have previous musical experience or even musical ability to undergo music therapy. Studies have found that music is effective at promoting relaxation, relieving anxiety and stress, and treating depression. Music therapy allows people with emotional problems to explore feelings, make positive changes in mood, practice problem solving, and resolve conflicts. It can strengthen communication and physical coordination skills, and improve the physical and mental functioning of those with neurological or developmental disorders.

Music can also improve the quality of life of terminally ill patients and enhance the well-being of the elderly, including those suffering from Alzheimer's disease and other forms of dementia. It has also been used to complement the treatment of AIDS, stroke, Parkinson's, and cancer.


SUDDEN CAST CHANGES HEADLINE LONDON PRODUCTIONS
THE PRODUCERS

Richard Dreyfuss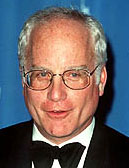 with the one and only Nathan Lane starring as Max Bialystock - replacing Richard Dreyfuss who - despite the fact that he can neither sing or dance - had the part until a week ago.

Dreyfuss had surgery on his back at the beginning of the year and has had a prolonged and difficult recovery. He blamed his back and shoulder problems for his inability to quickly move around the stage. In a statement issued, the show's producers said: "It has become increasingly difficult for Mr. Dreyfuss to fulfil the rigours of the role and it was with regret that both parties have come to this decision."

Lane has agreed to join the company temporarily until January 8. Previews began last Friday at the Drury Lane Theatre in London and officially opens November 9.

MY DARLIN' JANEY

Jerry Hall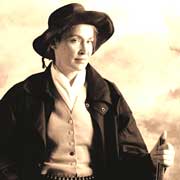 set for a month long run at the Kings Head Theatre in London's West End, was suddenly canceled after Jerry Hall, who was to star as Calamity Jane, dropped out citing glandular fever as the reason. The play had been produced specially for Hall.

This is the latest problem to plague the production, which was set to open on October 28. Original director Angela Richards quit, claiming "artistic differences" and was replaced by Lucy Skillbeck, who was resident director on Bombay Dreams and is artistic director of Blue Tongue Theatre Company. Hours after meeting Skillbeck for the first time Hall informed the producers that she was suffering from glandular fever and couldn't continue the one woman show.

Written by Douglas Squires, the play is based on letters written by Jane to her daughter Janey, whom she had with another legendary Wild West figure, Bill Hickock. Janey, as she was called, was put up for adoption by her mother and Hickock as it was thought it would give her a better future. The story is based on her letters to this child which always began, "My darlin' Janey."



Broadway To Vegas is supported through advertising and donations. Priority consideration is given to interview suggestions, news, press releases, etc from paid supporters. However, no paid supporters control, alter, edit, or in any way manipulate the content of this site. Your donation is appreciated. We accept PAYPAL. Thank you for your interest.


SWEET CHARITY


COMMUNITY ACCESS

Judy Collins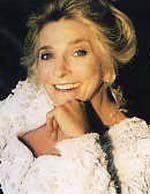 30th Anniversary Gala Celebration. Senator Hillary Clinton Honorary Chair. Co-chair is Patricia Warburg Cliff.

A New York chic, cocktails and dinner benefit, celebrating Community Access' 30 years of building homes, hopes and futures for those with psychiatric disabilities. This year's honoree is the legendary singer-songwriter Judy Collins who will perform one of her stunning renditions a cappella. There will be live and silent auctions.

Committee includes: Bill Cosby, Bette Midler, Christie Brinkley, Deborah Harry, Linda Ronstadt, Robert Verdi, Norma Jean Darden, Sean Byrnes, Aldon James and Community Access Executive Director Steve Coe.

Community Access helps people with psychiatric disabilities make the transition from homelessness and institutionalization to independent living. The not-for-profit agency provides safe, affordable housing and support services, and advocates for the rights of people to live without fear or stigma.

Judy Collins, whose impressive career spans 40 years, is a tireless crusader for suicide survivors. She has used her personal pain to help others get through theirs. Since the suicide of her only son in January 1992, Miss Collins has done extensive research on the subject. Her most recent book is entitled Sanity & Grace: A Journey of Suicide, Survival and Strength. Judy Collins continues to create music of hope and healing that lights up the world and speaks to the heart.

Attendees are requested to Dress New York Chic, whatever that means. Wednesday, October 27 at The Lighthouse, Chelsea Piers New York City.

ANN JILLIAN IN CONCERT Proceeds to benefit the Breast Center at the J.F.K. Medical Center in Edison, NJ.

Presented by the Edison Arts Society the event takes place Saturday, October 30 at the State Theatre in New Brunswick, N.J.

Jillian will be joined by the Edison Symphony Orchestra featuring renowned drummer, Gregg Field, Conductor Judith Morse, and Guest Conductor Angelo Orlando.

Premium seating includes a post-show reception attended by Ann Jillian, the Golden Globe award-winning actress, three-time Emmy nominee, singer and motivational speaker.

THE ACTORS' FUND'S ANNUAL GALA will honor Johnny Depp, Angela Lansbury, Thomas C. Short, International President of IATSE, and J. Nicholas Counter III, President, Alliance of Motion Picture and Television Producers.

This gala evening of dinner, dancing and entertainment will be held in New York City at The Waldorf-Astoria on Saturday, October 30, Tickets are $500 to $2,500 with tables of 10 beginning at $15,000.

CAREER TRANSITION FOR DANCERS the 10th Gala Anniversary takes place Monday, October 25th at City Center in New York City. Directed by Tony Stevens, the evening will include Toni Basil, Wayne Brady, Marge Champion, Mercedes Ellington, Jane Lanier, Phylicia Rashad, Chita Rivera, Arthur Mitchell, Brian Stokes Mitchell, Orfeh, Donald Saddler, Edward Villella and others, as well as artists representing American Ballet Theatre, Dance Theatre of Harlem, The Joffrey Ballet, Miami City Ballet, Peter Pucci Plus Dancers, The Ailey School, World Cup Shooting Stars All Star Cheerleading.

Debbie Allen and Patricia Kennedy are the honorees. Ann Marie DeAngelo is the producer. Robert Mikulski is the Musical Director.

The Honorary chair is Cynthia Gregory and the Chairs are Walter Fischer, Anka K. Palitz & Michele Herbert. Vice Chairs are Helene Alexopoulos, Mercedes Ellington, Victoria Herbert, Susan Jaffe, Laura Zeckendorf, Auction Chair is Ann Van Ness; Dinner Chair is Janice Becker and the West Coast Chair is Roberta Silbert Greene.

The evening is a benefit for Career Transition For Dancers. With offices in New York and Los Angeles, CTFD has helped over 2,800 professional dancers identify their unique talents in preparation for establishing new careers when dance is no longer an option. Since its founding in 1985, the organization has provided more than 35,000 hours of one-on-one career counseling and has awarded over $2 million in educational scholarships.

SHOWSTOPPERS! A Salute to The Best Of Broadway at Avery Fisher Hall, Lincoln Center, Monday, October 25th. A special Broadway Fantasy Overture will open the all-star concert featuring numerous Tony Award winners and others to benefit the Gay Men's Health Crisis. Peter Bogyo is producing the musical presentation which is directed by Wayne Cilento, with musical direction by Robert Billig. It is being written by William Baldwin Young, with David Gallo as set consultant; Martin Pakledinaz as costume consultant; lighting by Mike Baldassari and sound by Carl Casella.

The all star cast includes Stephen Bogardus, Liz Callaway, Deborah Cox, Melissa Errico, Randy Graff, Debbie Gravitte, Ellen Greene, George Hearn, Carol Lawrence, Priscilla Lopez, Andrea McArdle, Brian Stokes Mitchell, Robert Morse, Pamela Myers, Jerry Orbach, Christine Pedi, Alice Playten, Chita Rivera, and Colm Wilkinson.

Gay Men's Health Crisis (GMHC) continues to serve thousands of men, women and children living with and affected by HIV. GMHC has been close to Broadway performers and the theatre community for numerous years. Part of this relationship is represented by the Jerry Herman Theater Desk, which provides GMHC clients with free theatre tickets each week.

ONLY MAKE BELIEVE will feature Broadway favorites Harvey Fierstein, Dick Latessa, Euan Morton, Christiane Noll, Alix Korey, Chad Kimball, Kate Shindle, Julia Murney, Anne Runolfsson, Isabel Rose, Anika Larsen, and Bon Jovi keyboard player David Bryan who will gather for a one-night only benefit for Only Make Believe, hosted by Hayley Mills and Brad Oscar, on Monday, November 1 . at SHOW The event will be directed by Joe DiPietro, with musical direction by Seth Rudetsky.

Karen LeFrak is being honored with the 2004 James Hammerstein Award for her outstanding dedication and achievement in reaching out to children in need.

2004 Benefit Committee; Lee Armitage, John Barrett, David Bryan, Joe DiPietro, Dena Hammerstein, Jennifer Hammerstein, Simon Hammerstein, Marianne Hardart, Bernadette Longford, Josh Lucas, Mark McGrath, Sir Ian McKellen, Hayley Mills, Keira Naughton, Pam Pariseau, Lisa Poggi, Jeff Rindler, Isabel Rose, Ilana Simon, and Rachel Weisz.

Only Make Believe is dedicated to the principle that freeing a child's creative spirit is a valuable part of the healing process. With a professional troupe of multi-racial, multi-ethnic actors, Only Make Believe actively engages the children in performance, treating them as collaborators in a theatrical experience. This is the key to the success of Only Make Believe: Each child takes an active part in a cycle of fantastic and imaginative adventures.

Each Only Make Believe cycle consists of six one-hour workshops. The actors arrive at the facility armed with a trunk load of colorful costumes, props and backdrops, prepared to lead the children on an exciting theatrical journey. The stories are scripted in such a way as to help the children deal with their fears and problems, but are acted out with plenty of room for improvisation to encourage their participation and keep the experience fresh and fun. At the end of the cycle, the trunk is left behind as a gift to the facility, encouraging play even after the Only Make Believe sessions are complete.

The Only Make Believe program debuted in October 1999 at Rusk Institute's Pediatric Unit of the NYU Hospitals Center as a project of the James and Dena Hammerstein Foundation. Since then, the program has expanded to 16 hospitals providing hundreds of workshops to thousands of children in New York City medical facilities. Dena Hammerstein established Only Make Believe in memory of her husband (son of Oscar Hammerstein), his dedication to the theater, and her passionate love for children in need. The concept of Only Make Believe developed out of Dena's desire to introduce disadvantaged children living with chronic illnesses and disabilities to the magical world of theater. Since trips to the theater would be too overwhelming for many of the children, Dena decided to bring the theater to them, helping to create a unique version of live theater in which each child plays an integral part. In June 2003, Dena Hammerstein was chosen to receive The United Hospital Fund's Humanitarian Award in recognition of her extraordinary volunteer leadership and efforts to enhance the lives of children. The one-night-only benefit for Only Make Believe will take place on Monday, November 1. at SHOW in New York City. Tickets are $150 for performance only and $250 which includes the post-performance celebration at Bryant Park Grill.


SPREADING THE WORD


HOW TO SUCCEED IN THE MUSIC INDUSTRY

Clive Davis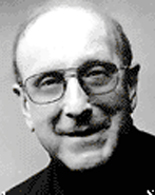 a Learning Annex seminar in Manhattan taught by Clive Davis, who knows a thing or two about the industry.

For 40 years, Clive Davis has done it all in the music business. A Rock and Roll Hall of Fame inductee, Davis is known as the man with the golden touch. He has been a producer, talent scout, executive and president. He is responsible for the careers of names like Bruce Springsteen, Billy Joel, Whitney Houston, Alicia Keys, Usher and that's just to name a few! He is the founder of J Records and Chairman/CEO of the RCA Music Group.

In this event, promises are being made that you'll get the inside scoop on what it takes to make it in music, including:
How to get the right people to notice you
How to produce a commercial sound while staying true to your music
What to watch out for
Secrets that will help you launch a successful career
The many misconceptions about the music world
Where the industry is headed

And of course, Clive will talk about his amazing career, how he discovers unknown talent and much more on Wednesday, October 27.

CELEBRATE THE LIFE OF JJ GREENBERG WITH NORAH JONES, DAVID BROZA, SOULFARM & GUESTS A one-night-only concert to celebrate the life of Jonathan "JJ" Greenberg, one of the founding visionaries of Makor, which became the Y's Makor/Steinhardt Center in 2001.

Greenberg died in a cycling accident while in Israel in 2002 at the age of 37.

The concert features four artists with longstanding ties to Makor.

In additional to the musical guests, the evening includes a brief slide show on Greenberg's life and comments by people who worked with Greenberg and who pay tribute to this unique young man.

Ticket Prices: $500 Premium seats include , post-concert reception with the artists and signed CDs. Other tickets range from $250 to $75. Sponsorships are $1,800 or $5,000.

October 28 at the Kaufmann Concert Hall in NYC.



BELLE EPOQUE

Artwork by James McMullan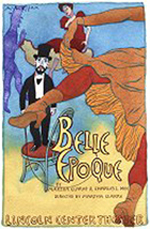 written by Martha Clarke and Charles L. Mee Set in 1890s Paris, in and around Montmartre's famed nightclub the Moulin Rouge, Belle Epoque is a collage of hallucinogenic, absinthe-infused scenes reflecting the experiences of French artist Henri de Toulouse-Lautrec.

Performed to music by Satie, Debussy and Fauré, as well as popular music-hall songs of the day, this new work combines dance, music and text to paint an impressionistic theatrical portrait of the world of the great artist and the legendary music hall and its denizens - the colorful performers and artists who inspired his work.

The ensemble cast of actors, singers and dancers, including Vivienne Benesch, Rob Besserer, Joyce Castle, Tomé Cousin, Honora Fergusson, Nina Goldman, Ruth Maleczech, Gabrielle Malone, Mark Povinelli, Michael Stuhlbarg, Paola Styron, Rebecca Wender and Robert Wersinger.

The production is designed by Robert Israel (sets), Jane Greenwood (costumes), and Christopher Akerlind (lights), and the musical director is Jill Jaffee.

Born into an aristocratic family in 1864, Henri de Toulouse-Lautrec spent his early years on family estates; when he was eight years old Paris became his home. Diagnosed with a genetic bone condition during his adolescent years, he remained in frail health throughout his life. His adulthood was marred by physical handicaps as well as by alcoholism and syphilis.

Lautrec began painting at a young age. While working in Paris, he discovered Montmartre, a working- class district and haven for artists. He found his inspiration in bars, cabarets and bordellos, and preferred to sketch his subjects in motion rather than having them pose in a studio - giving his paintings a bold dynamic that portray life forever in motion.

Best known for his depictions of music-hall dancers and cabaret singers in the 1890s, his graphic works and paintings, many of which were created on cardboard, played an important role in popularizing Montmartre, thus transforming it into an entertainment destination for the upper classes. Ms. Clarke and her collaborators examined these essentials of Lautrec's life and art and from them have created a mise-en-scéne that uniquely encompasses the artist's Paris Belle Epoque milieu as well as the figures and motifs appearing on his canvases.

Previews begin October 28. Opening night is Sun, Nov 21 with performances to January 2 at the Mitzi E. Newhouse Theater, NYC.

TALK OF THE TOWN a world premiere of a period musical presented by The Peccadillo Theater, tells the story of the 10-year friendship of Dorothy Parker, Robert Benchley, George S. Kaufman and Alexander Woollcott - complete with legendary quips, critiques and put-downs, this period musical traces the legendary skirmishes - both romantic and otherwise - around the famed Algonquin Round Table Book.

Lyrics and music by the husband and wife team of Tom Dawes and Ginny Redington.

Directed by Dan Wackerman. Choreographer is by Mercedes Ellington. The Music Director is Jeffrey Biering.

Previews begins October 29, officially opens on Nov. 4 running through Dec. 5 at the Bank Street Theater, NYC.

UNCLE JACQUES' SYMPHONY written and performed by Dominic Hoffman and produced by Jon Zimmerman and Darren Lee Cole. Uncle Jacques' Symphony is a musical without the music. A jazz drummer forced to surrender his drums and take a "straight gig" to support his family, he finds another type of music in the harmonies and rhythms of the people he comes in contact with on his new job. Instead of a set of drums, the instruments are human beings, and the music produced in life is as compelling and musical as any jazz set he ever played.

This will be the first production housed at the newly renovated and completely refurbished in NYC's SoHo Playhouse officially opening October 28.

The effort was first presented at the Hackney Playhouse in London. The play was then moved to the Stages Theatre in Los Angeles where it received two Ovation Awards for Best Play and Best Actor. After a sold-out but limited run at the Tiffany Theatre the play was presented at Edinburgh Festival where it received the Highest Award for Best Play; San Francisco's Fringe Festival where it received the Best of Fringe Award; and finally this season at The Magic Theatre where it received across-the-board-critical-acclaim.

KAZUKI: THIS IS MY EARTH written and directed by Yoshimasa Shinagawa.

The U.S. Premiere of this Japanese drama is the inspiring true story of Japanese painter Yasuo Kazuki driven to artistically express his bleak experience in a Siberian detention camp. Kazuki: This Is My Earth explores the dogged devotion of an artist fiercely committed to expressing his experiences in a Siberian detention camp on canvas, and the lessons, hardships and rewards that were garnered in the process. From the death of his daughter, to world-wide acclaim for his artistry, this dramatic interpretation shows the young Yasuo and the old Yasuo face to face onstage as they debate and wrestle with the last dramatic forty years of Yasuo's life.

The play is performed in Japanese with English surtitles.

Famed Japanese artist Tadanori Yokoo will be the art designer of the show's poster. This year marks the 30th Anniversary of Kazuki's passing and the 150th Anniversary of relations between The United States and Japan. The limited engagement from October 28 to October 31 takes place at the Kaye Playhouse in Manhattan. Following its run in NYC the play will move to The Aratani/Japan America Theatre in Los Angeles for performances on November 5th and 6th.

LES MISÉRABLES the legendary award-winning musical, makes a triumphant return to the San Diego Civic Theatre for one week only, October 26 through October 31.

The $4.2 million production coming to San Diego replicates the Broadway production in its entirety. That means - It comes to town with the trademark 34-foot turntable, two barricades that weigh over 12,000 pounds, over 1,000 costume pieces, 5 fog machines, 422 lighting instruments, 18 orchestra members, and 36 cast members.

Cast members include veterans of the Broadway company and previous National Tours, notably Randal Keith who was the final Broadway Jean Valjean and Jennifer Butts the original Broadway Madame Thenardier.

For the 10th Anniversary of the Broadway company, many changes were made to the show. Those were then incorporated into this touring company. Since then there has also been a significant difference in how the show is rehearsed and performed – in the past, actors were instructed to play their roles a very rigid way, based on how a previous actor had created the role. Now, new actors are given the freedom to create their own portrayals, thereby making for a fresher performance.

A brief new scene has been added. There are refurbishment's, and subtle changes to the staging, lighting design, lyrics, new costumes and wigs.

On Tuesday, October 26, the wardrobe and hair departments arrive and will unload over 1,000 costume pieces and 45 wigs under the watchful eyes of wardrobe supervisor Kathleen Melcher and hair supervisor Barry Ernst. Thirty-one wigs are worn in each performance and like normal human hair, the wigs must be shampooed and styled regularly.

Melcher is responsible for the upkeep of the 1,000 costume pieces and 100 pairs of shoes worn in each performance, and trains a staff of about 14 local wardrobe assistants in each city who are responsible for dressing the performers.

Among the cast of 36 are four children, ranging in age from 8-12. They are educated by a tutor who travels with them and sets up a classroom in the theatre in each city along the tour route.

Presented by Cameron Mackintosh, Les Miserables is a musical by Alain Boublil and Claude-Michel Schönberg, based on Victor Hugo's classic novel. Les Miserables is an epic saga that sweeps through three turbulent decades of 19th century France. It is also the story of one man, the fugitive Jean Valjean, who is pitted against the cruel and self-righteous Inspector Javert in a lifelong struggle to evade capture. Les Miserables has won 50 major awards internationally, including the 1987 Tony Award for Best Musical. The Broadway production ended its 16 year run in May 18, 2003, and is the second longest running show in Broadway history.

The tour is now in its sixteenth year on the road! It is currently booked into 2005, and there's no end in sight. It has played in over 140 cities across the country.

LAUGH WHORE Mario Cantone stars in this one-man variety show in which he offers his acerbic views on current events, plus his takes on celebrities old and new, and what it was like growing up as Mario Cantone.

Music by Jerry Dixon. Lyrics by Mario Cantone, Jery Dixon and Harold Lubin. Directed by Joe Mantello. Previews began October 12, officially opening on October 24 at the Cort Theatre in NYC.

THE FOURTH WALL by A.R. Gurney Directed by Susan V. Booth.

When Peggy rearranges the furniture in her suburban living room in a strikingly unorthodox way, her husband enlists the aid of her best friend and a local college professor to get to the bottom of her peculiar behavior. The Fourth Wall blends humor, politics and the music of Cole Porter into a delightful comedy of ideas. You'll laugh at yourself and think about your place in the world - or at least in your own living room - as you get the voyeur's-eye view through "the fourth wall." Oct. 27-Nov. 21 at the Alliance Stage in Atlanta, GA.

TIMMY THE GREAT based on the book King Timmy the Great written by Sandra Hochman and Tad Danielak. Book co-Written by Sandra Hochman and Stevie Craig. Lyrics co-Written by Sandra Hochman and Gary Kupper; Music by Gary Kupper. Direction and Choreography by Tony Award winning choreographer Savion Glover. Presented by Sandra Hochman in association with Edward Pierce and Ron & Doreen Tal at the First Annual Tribeca Theater Festival will have two special presentations on October 26 at 3PM & 7PM at the Tribeca Film Center. This presentation is closed to the public.

Timmy the Great, a new madcap musical, follows the story of nine-year-old King Timmy as he fosters a new radical movement that makes children into grownups and grownups into children as the entire planet goes topsy-turvy! Timmy the Great is a poetic and upbeat dance filled musical rife with themes of ageism and anti-war which is truly a musical for revolutionaries of all ages.

The Tribeca Theater Festival, founded by Robert De Niro, Jane Rosenthal and Craig Hatkoff, in association with Drama Dept., and presented by American Express, runs Tuesday, October 19 - Sunday, October 31. The two-week Festival celebrates theater by supporting new voices and new work while furthering the organizers' mission for the economic and cultural revitalization of Lower Manhattan. Highlights of the Festival will include the presentation of The Downtown Plays, Stage On Screen programs, and theater panel discussions and play readings.

JOSEPH AND THE AMAZING TECHNICOLOR DREAMCOAT October 27 thru November 14 on the Main Stage of the Bucks County Playhouse, the State Theatre on Pennsylvania in New Hope, PA.

LITTLE SHOP OF HORRORS brings that plant to The Capitol Theatre in Salt Lake City, Utah Oct. 26-31.

THE HIGHEST YELLOW

Judy Kuhn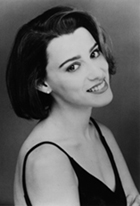 Music and lyrics by Michael John LaChiusa. Book by John Strand. Directed by Eric Schaeffer. A world premiere starring Jason Danieley, Marc Kudisch and Judy Kuhn.

Signature Theater presents this highly anticipated premiere, an exciting collaboration between five-time Tony-nominated composer/lyricist LaChiusa and multiple Helen Hayes Award-winners Strand and Schaeffer.

In December 1888, a young French intern in Arles admitted a patient suffering from delirium and a self-inflicted knife wound. Dr. Felix Rey was convinced he could cure this unusual patient, a Dutch painter named Vincent van Gogh, of his "nervous condition." Set to an intensely beautiful score, this is the story of a provincial doctor's discovery of art and prostitution, and his unexpected encounter with madness versus genius, love versus obsession, and what we ultimately give up in order to hold on to what we find most precious.

October 26 – December 12 at the Signature Theatre in Arlington, VA.


| | | |
| --- | --- | --- |
| | | |
WHO'S WHERE


BEACH BOYS in the spotlight Wednesday, October 27, at the Grand Wailea Hotel in Maui, HI.

BARRY MANILOW AND GLORIA ESTEFAN can be enjoyed Thursday, October 28, at the Office Depot Center in Sunrise, Florida. On Friday they are in the spotlight at Jacksonville Veterans Memorial Arena in Jacksonville, Florida. On Saturday the performance is at Philips Arena in Atlanta, GA.

BOB DYLAN the Grammy-winning musician who first rose to fame during the turbulent '60s, will perform at Carver-Hawkeye Arena at the University of Iowa on Oct. 29 as an early stop on his college-campus tour.

BIG BAD VOODOO DADDY bring their sounds to Pepperdine University in Malibu, CA on Friday, October 29. On Saturday they're center stage at Citrus College in Glendora, CA.

MAUREEN McGOVERN hitting all those octaves in a two nighter at Meyerson Symphony Center in Dallas Texas October 29-30.

STEVE TYRELL in the spotlight Wednesday, October 27 at Sheldon Concert Hall in Saint Louis, Mo. On Friday he begins a two nighter at the Tilles Center in Greenvale, NY.

CHERRY POPPIN' DADDIES perform Thursday, October 28 at Copley Symphony Hall in San Diego.

RASCAL FLATS performing October 29 at the Mohegan Sun Casino in Uncasville, Conn.

DOLLY PARTON will be delighting fans Tuesday, October 26, at the Fox Theatre in Detroit, Michigan. On Wednesday she's in the spotlight at Resch Center in Green Way, WI. Friday finds her at the Xcel Energy Center in Saint Paul, MN and on Saturday she's center stage at Qest Center in Omaha, Nebraska.

TONY BENNETT in the spotlight Thursday, October 28, at the William Saroyan Theatre in Fresno, CA.

SARAH BRIGHTMAN stars at the Bell Centre in Montreal, Quebec on Monday, October 25. On Wednesday she can be enjoyed at the Worchester's Centrum Centre in Worchester, MA. Thursday finds her at the Giant Center in Hershey, PA and on Saturday she is center stage at the Mellon Arena in Pittsburgh, PA.

BETTE MIDLER'S KISS MY BRASS TOUR on stage Thursday, October 26 at the Arena @ Gwinnett Center in Atlanta, Georgia. On October 30 the talented one brings her sassy brass to the American Airlines Arena in Miami, Florida.

ROGER WILLIAMS begins a three night engagement Friday, October 29, at the Orpheum Theatre in Omaha, NE.

MELISSA MANCHESTER performs at Feinstein's at the Regency in Manhattan October 26th – November 5th.

AN EVENING OF CLASSIC LILY TOMLIN who claims she wasn't funny as a child, admits she "knew who was, and lifted all their material right off the TV screen". And it was as a cast member of the top-rated television show Laugh-In that she rose to national prominence – with her characterizations of Ernestine, the irascible telephone operator, and Edith Ann, the devilish six-year-old. She'll present many of her memorable characters from that show, as well as other comic creations from her TV and stage work, in this evening with the remarkably gifted comedienne. October 29 in the Juanita K. Hammons Hall for the Performing Arts at Southwest Missouri State University.

STEET HONEY IN THE ROCK on stage at Carnegie Hall October 30.

VAN HALEN on stage Monday, October 25, at the Rexall Place in Edmonton, AB. On Tuesday he's on stage at the Pengrowth Saddledome in Calgary. Thursday the show shifts to the Credit Union Center in Saskatoon, SK and on Friday he's in the spotlight at the Winnipeg Arena in Winnipeg, Canada.

MONTANA WELLINGTON INTERNATIONAL JAZZ FESTIVAL is Jazzing it up to October 30 at various venues and public space in and around Wellington, New Zealand. The at the annual, two week jazz festival, which is into it's eight year, features a schedule of over 40 events ranging in style from the ever charming jazz standards to avant cabaret, from free jazz to funky dance grooves.

This year's international acts include: Miles Davis' ex saxophonist Dave Liebman who blows into town for one concert, performing with the Guilfoyle-Nielsen Trio from Dublin; America's Amy X Neuburg, who has been compared to (Meredith) Monk and Björk; JJ Milteau, winner of numerous French Grammys will perform his legendary blues, R'n'B and soul harmonica with his quintet and Italian Carlos Actis Dato, one of Europe's leading saxophonists, will perform with his quartet. And from New Zealand the festival presents; Wellington's jazz diva, Deva Mahal; New Zealand's leading jazz pianist Jonathon Crayford; the father daughter combo of Jim & Rosie Langabeer, Anthony Donaldson and the Flower Orphans anticipated concert and the stunning voice of Leila Adu.


PIFFLE AND PROFUNDITIES


BEANFEST & OUTHOUSE RACES If filling up on beans and cornbread and then cheering wildly decorated outhouses as they careen down the street sounds like fun, then the 22nd Annual Beanfest & Outhouse Races is the festival is for you! Starting as early as Wednesday, musicians gather and play folk, mountain, bluegrass, Cajun and gospel music all around The Square in anticipation of Saturday's festivities. Early Saturday morning, nearly one ton of pinto beans are cooked in antique iron pots that are set up around the courthouse.After eating beans and cornbread the town-wide celebration continues with the famous Outhouse Race. Teams from Arkansas and surrounding states push outhouses built on wheels in a wild race for the coveted gold toilet seat trophy! There is also a talent show, plus entertainment and arts and crafts.

October 29-30 in Mountain View, Arkansas.
















Next Column: October 31, 2004
Copyright: October 24, 2004. All Rights Reserved. Reviews, Interviews, Commentary, Photographs or Graphics from any Broadway To Vegas (TM) columns may not be published, broadcast, rewritten, utilized as leads, or used in any manner without permission, compensation and/credit.
Link to Main Page
---
Laura Deni


CLICK HERE FOR COMMENT SECTION