! >
Broadway To Vegas
  
 SHOW REVIEWS CELEBRITY INTERVIEWS GOSSIP NEWS

| | |
| --- | --- |
| | |
JERRY HERMAN IS A NO SHOW - - TONI BRAXTON'S AUTISTIC SON - - HEARTBREAK HOUSE EXTENDED - - SISTER ACT THE MUSICAL - - PETER FALK: JUST ONE MORE THING - - AN ALL-STAR SALUTE TO THE BEVERLY HILLS PLAYHOUSE AND CAMELOT ARTISTS - - KIROV ORCHESTRA OF THE MAEIINSKY THEATRE - - DAVID TENIERS AND THE THEATRE OF PAINTING - - DONATE . . . Scroll Down


Copyright: October 22, 2006
By: Laura Deni

CLICK HERE FOR COMMENT SECTION
JERRY HERMAN IS A NO SHOW
Donald Pippin. He was the thread that kept the show together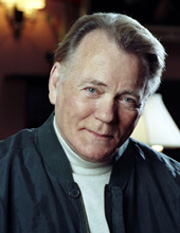 Jerry Herman threw a musical bash and then failed to attend his own party.

Billed as Hello, Jerry! Celebrating the Music and Lyrics of Jerry Herman, the program for the Saturday, October 21, show at the Performing Arts Center located on the campus of the University of Nevada, Las Vegas said; "starring Jason Graae, Karen Morrow, Paige O'Hara, Donald Pippin and Jerry Herman.

The few people who purchased tickets were informed that Mr. Herman would be on stage performing. No pre-show announcement was made informing the crowd that the composer was a no show.

To the credit of his vast musical catalogue and the talent on the stage - nobody cared that the man of the hour was somewhere else.

In addition to Herman failing to attend, the same can be said for most of the audience. Somebody forgot to tell the person who books the venue that baseball is America's favorite pastime. Having a program slated to compete with the first game in the World Series isn't the brightest move.

As Vera Charles in Herman's Auntie Mame replied when asked her age - Somewhere between 40 and death - and so it was with the audience.

Nimble fingered Don Pippin was the first on stage mesmerizing the crowd with an overture of Herman hits. Pippin spent 14 years as Musical Director of New York's famed Radio City Music Hall and is considered one of Broadway's most honored conductors. He could have done his own solo show and nobody would have walked out. Pippin is the recipient of the Tony Award for Oliver, the Emmy Award for Broadway Sings Jule Styne, the Drama Desk Award for "consistently outstanding musical direction and commitment to the theatre" and a gold record award for the original cast album of A Chorus Line. In last night's show he also proved he can stand in for Jerry Herman.

Herman who created blockbuster musicals that have become landmarks in show business - Hello, Dolly!, Mame, and La Cage Aux Folles is suppose to be on tour in this effort which features not only Pippin but Las Vegas resident Paige O'Hara, currently starring in Menopause The Musical at the Hilton Hotel, song and dance man Jason Graae and Karen Morrow.



Las Vegas resident Paige O'Hara impressed with Mack and Mabel selections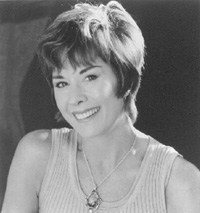 Prior to last night's performance the cast had met with 24 UNLV theatre students and presented a Musical Theatre Seminar and Workshops, sponsored by the American Society of Composers and Producers. Shortly before the show began three scholarships were awarded to the workshop students deemed best/most improved. Zonya Johnson, Dylan Morris and Arthur L. Ross each received a $1,000 Jerry Herman Foundation Scholarship.

Each of the singers picked one Herman musical, in which they had a connection, and performed three numbers. The stage was bare except for the piano and Pippin whose piano playing decorated the place.

Blonde and beautiful, the talented Karen Morrow opened the program with It's Today from Mame. Later in the program, in introducing Love Look In My Window - a little known song from Hello Dolly! - Morrow explained that Herman had written the show for Ethel Merman who at the last minute dropped out and was replaced by Carol Channing. That song, written especially for Merman, was cut. Seven years later, Merman had some free time and contacted Herman indicating she wanted back in the show. There was a caveat - Merman wanted that song back in the production. Herman responded that he had written another ditty for the show. Merman retorted: "Put it back in! I'll sing both of 'em!" Herman complied.

Having recently starred in a Hello Dolly! revival in Los Angeles - Iowa born Morrow is the only star, other than Merman, to have appeared in Hello, Dolly! and performed Love Look In My Window.

Jason Graae (pronounced Graw) is delightful. He bantered with the audience, even jumping off the stage to get up close with the first rows. He proved he can dance and enthralled the crowd with his singing selections from The Grand Tour, in which he had starred.

"I had auditioned for Barnaby in Hello, Dolly! I thought I was perfect for the part. Jerry didn't."



Emmy winner Karen Morrow can probably sing anything well.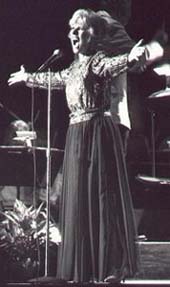 When short lived The Grand Tour was being set for a Los Angeles revival Herman called Graae and gave him the lead. The original Broadway version had starred Joel Gray and was "seen by about two people. It was about a Polish immigrant living in France after fleeing the Nazi's," said Graae - slyly adding that he couldn't imagine why the show failed. The over the hill patrons got their second wind and responded as though they were 30-years younger.

O'Hara starred as Mabel in a London production of Mack and Mabel. She told the audience that "Mack and Mabel is Jerry's favorite score," and then sang Time Heals Everything which she added was "one of Jerry's favorite ballads."

When I first interviewed Herman, for a Jan. 29, 1983 Billboard magazine special on Broadway, he told me another of his favorites was Ribbons Down My Back from Hello, Dolly.

With all of the stars on stage Pippin set up a duet between O'Hara and Graae from Mack and Mabel. "It's one of the potent love songs ever written and the word love is never used," Pippin said referring to I Won't Send Roses, a tune that Las Vegan Robert Goulet turned into a hit single.



Jason Graae all but stole the show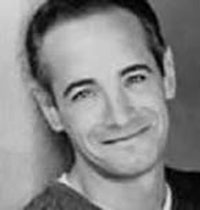 The evening, which was announced as running 90 minutes sans intermission, lasted a few seconds less than 80 minutes and that includes the beginning introductions from facility officials and the scholarship presentations. That means performance time was probably only an hour. Heading out to the parking lot some attendees were carping about the show being too short and Jerry Herman - the only composer/lyricist ever to have had three musicals run more than 1,500 consecutive performances on Broadway - being absent. Then the mood seemed to collectively embrace the theme of the show's final number The Best of Times from La Cage Aux Folles.

It was a good time.

The troupe now travels to the Tempe, Arizona campus for a performance Oct. 28 in the Evelyn Smith Music Theatre in the School of Music. The Tempe effort has an extra bonus which the Las Vegas should have had, but didn't - a free seminar and Q&A session with Herman and his cast members which takes place two days before the performance on Thursday, Oct. 26. One more time - open to the public and free of charge.

The seminar and Q&A session will center on Broadway, musical theatre and Herman's hits. Participants include Herman and fellow performers: Jason Graae; Karen Morrow; Paige O'Hara; musical director Donald Pippin, and Michael Kerker from the American Society of Composers, Authors and Publishers (ASCAP).

"The talents of Jerry Herman and his fellow cast members not only bring a bit of Broadway to the desert, but also take these energetic actors off the stage and makes them available to fans in a free, public seminar – a special treat for anyone interested in musical theatre," said JoAnn Yeoman-Tongret, lecturer in the Evelyn Smith School of Music.


ART AND ABOUT


DAVID TENIERS AND THE THEATRE OF PAINTING

David Teniers, Archduke Leopold Wilhelm in his Picture Gallery in Brussels, c. 1651, Museo Nacional del Prado, Madrid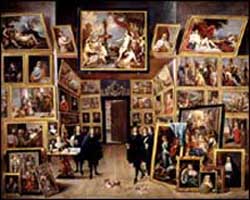 This exhibition tells the story of one of the most remarkable artistic enterprises of the 17th century: David Teniers' publication in 1660 of the Theatrum Pictorium or Theatre of Painting, the first illustrated printed catalogue of a major paintings collection. With loans from the Museo del Prado, the Royal Collection, the National Gallery of Ireland, Glasgow Museums and the British Library, the exhibition provides an in-depth account of this influential project which provided the foundations for the modern catalogue and documented one of the greatest princely collections ever assembled. The Patron of the exhibition is His Excellency the Belgian Ambassador to the United Kingdom. The Patron of the exhibition is His Excellency the Belgian Ambassador to the United Kingdom.

David Teniers the Younger (1610-90) was already a successful painter when in 1651 he was appointed court artist to the Governor of the Southern Netherlands (comprising most of modern Belgium). His new patron was the Habsburg Archduke Leopold Wilhelm, cousin of King Philip IV of Spain. During the nine years of his governorship (1647-56) Leopold Wilhelm formed one of the greatest art collections of his age, and Teniers effectively became its curator. Leopold Wilhelm's collection came to number approximately 1,300 works, including paintings by Holbein, Pieter Bruegel the Elder, Van Eyck, Raphael, Giorgione, Veronese and more than 15 works by Titian. This exceptional accumulation of masterpieces now forms the heart of Vienna's Kunsthistorisches Museum.

Teniers first depicted this collection in 1651, painting the large and innovative Archduke Leopold Wilhelm in his Picture Gallery, which is on loan to the exhibition from Petworth House.Although the precise arrangement of the paintings is fictionalized, Teniers has sought to give a detailed visual compendium of the collection. The Archduke is depicted in the company of courtiers and fellow collectors, with Teniers showing his patron a picture by Annibale Carracci. Propped against chairs and frame to frame on the walls of the gallery are a selection of the Archduke's greatest treasures, including at either end of the top row The Three Philosophers by Giorgione and Titian's Diana and Actaeon (now in the National Gallery, London); further down The Madonna of the Cherries and Jacopo Strada, also by Titian; and on the floor Esther before Ahasuerus by Veronese and Raphael's St Margaret (draped in fabric).



David Teniers, Design for the Frontispiece of the Theatrum Pictorium, 1658, Private collection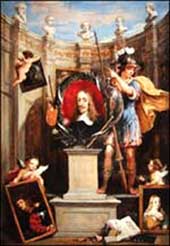 Having first documented Leopold Wilhelm's collection in these gallery pictures, Teniers embarked on an even more ambitious representation of his patron's achievements as a collector: an illustrated catalogue of 243 of the Archduke's most admired Italian paintings. This would become the Theatrum Pictorium which was designed to reach a wide audience.Teniers employed a team of 12 engravers for the unprecedented task of reproducing the 243 paintings selected for inclusion in the Theatrum. Remarkably, he produced small copies in oil of each of the chosen paintings, issuing these as models to his engravers in order to ensure the accuracy of their work.

Teniers' painted copies have long been recognized as a valuable historical resource, particularly since many pictures in the Archduke's collection, including most famously Giorgione's The Three Philosophers, were altered during a reinstallation of the Viennese collections in the 18th century, while others have been lost altogether.

By the time that the Theatrum Pictorium was published in 1660 the Archduke had returned to Vienna, taking his collection with him, and Teniers published the volume at his own expense. The importance of his achievement was soon recognized and his remarkable publication was printed in four further editions. Several examples will feature in the exhibition, including a rare 1660 edition with the Archduke's coat of arms, a copy owned by Joshua Reynolds on loan from the British Library, and one lavishly introduced in four languages.

The Theatrum Pictorium continued to be used as a reference book well into the 18th century and had an enormous influence on the way that collections came to be organized, understood and published. David Teniers and the Theatre of Painting offers the first dedicated account of this ground-breaking project.

Opened October 19 and on display through January 21 at the Somerset House in London.


SPREADING THE WORD


PETER FALK: JUST ONE MORE THING

Pete Falk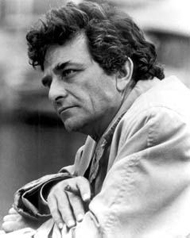 Daniel Gallant, moderator The reluctant actor who was nominated for Oscars in his first two movie roles and who later immortalized Lt. Columbo shares his hilarious and often touching stories.

Peter Falk speaks about his career, including his work with John Cassavetes, Frank Capra, Blake Edwards, William Friedkin and Neil Simon, and his work on such films as Husbands, A Woman Under the Influence and The In-Laws.

Falk also dishes about his autobiography, Just One More Thing, with Larry Davidson, the producer of the popular North Fork Long Island summer series Writers on the Vine.

The moderator is Daniel Gallant, director of theater programming at Makor.

Monday, October 23, at the Steinhardt Building in New York City.

SPEAKEASY FOR THE FIRE DEPT Jessica Blank, an author of The Exonerated, director Erica Gould producer Audrey Rosenberg are joining actors Janeane Garofalo, Peter Gallagher, Jeff Goldblum, Harry Lennix and Matthew Modine and the playwrights Theresa Rebeck, Jose Rivera and Neil LaBute to form a new theater company, the Fire Dept. Its first event, SpeakEasy, a performance piece written by LaBute and others, will be presented at Joe's Pub from Oct. 22 to 24.

24 HOUR PLAYS ON BROADWAY in which 6 writers, 6 directors, 24 actors and production crews have 24 hours to write, direct and perform six 10-minute plays. Jennifer Aniston has been announced as one of the actors in this sixth annual event Joining Aniston for the Oct. 23 production at the American Airlines Theater in The Big Apple , will be Elizabeth Berkley, Rachel Dratch, Rosie Perez, Lili Taylor and Patrick Wilson. Proceeds go to Working Playgrounds, a nonprofit organization that supports arts in schools.



Broadway To Vegas is supported through advertising and donations. Priority consideration is given to interview suggestions, news, press releases, etc from paid supporters. However, no paid supporters control, alter, edit, or in any way manipulate the content of this site. Your donation is appreciated. We accept PAYPAL. Thank you for your interest.


SWEET CHARITY


BUILDING IT TOGETHER - AN ALL-STAR SALUTE TO THE BEVERLY HILLS PLAYHOUSE AND CAMELOT ARTISTS David Galligan directs a cast which includes; Wayne Brady, Bryan Callen, Tyne Daly, Michael Feinstein, Sally Kellerman, Dale Kristien, Larry Miller, Michael Pena, Doris Roberts, Ray Romano, Mary Lynn Rajskub, Bruce Vilanch.

A pre-show silent and live auction of more than 200 items, as well as a post-show gala reception, will accompany the performance.

Founded in 1983, Camelot Artists is the non-profit theater company of the Beverly Hills Playhouse - its mission being to take the renowned work of the BHP classes and create theatrical productions that contribute to LA's vibrant cultural life.

The funds raised from the event will be used to upgrade Camelot's theatre facilities, establish a substantial operating budget for year-round ongoing productions and create a start-up fund for Arts in Action, Camelot's outreach program designed to bring creative arts to Los Angeles elementary, middle and high school students who might not otherwise be exposed to it and by so doing strengthen our own community.

Sunday, October 22nd at the Freud Playhouse in Westwood, CA.

SPECIAL CONCERT FOR AUTISM SPEAKS took place Friday, October 20 at Mandalay Bay Resort in Las Vegas. Jay Leno headlined, Tom Brokaw was Master of Ceremonies and Natalie Cole performed.

Recently Toni Braxton, currently starring at the Flamingo Hotel, had to leave the stage when she broke down after divulging to the audience that her son had been diagnosed with autism.

Autism Speaks is dedicated to increasing awareness of the growing autism epidemic and to raising money to fund scientists who are searching for a cure. One in every 166 children is now being diagnosed with autism.



SISTER ACT: THE MUSICAL Music by Alan Menken. Lyrics by Glenn Slater. Book by Cheri Steinkellner and Bill Steinkellner. Based on the Touchstone Pictures motion picture Sister Act written by Joseph Howard Directed by Peter Schneider.

A World Premiere Musical

Alan Menken (Tony Award Nominee and composer of Little Shop of Horrors and Beauty and the Beast) and a top-notch creative team join forces to bring the 1992 sleeper hit movie to a glorious new life on stage. When disco club singer Deloris Van Cartier is placed in protective custody in a dying convent, her unique brand of funk comes face-to-face with the traditions of the church and the strict order is in for a change.

Masquerading as a nun named Mary Clarence, this Sister's act will have you laughing and singing in the aisles.

Lighting design by Donald Holder. Costume design Garry Lennon. Set design by David Potts.

October 24 - November 26 at The Pasadena Playhouse in Pasadena, CA.

THE UNDERPANTS concocted by comic genius Steve Martin, is a hilarious, sophisticated adaptation of Carl Sternheim's classic 1910 farce about a housewife who becomes an overnight celebrity when she accidentally loses her underpants in public. Chaos follows in this witty comedy that explores fidelity, sexuality and hidden desire.


JOSEPH AND THE AMAZING TECHNICOLOR DREAMCOAT This flamboyant biblical joyride, which contains a diverse and exhilarating score, was the first musical by Andrew Lloyd Webber and Tim Rice.

Taken from the last 13 chapters of the Book of Genesis in the Bible, Joseph and the Amazing Technicolor Dreamcoat, tells the story of Joseph's life and rise to power. From the beginning of the story, it is apparent that Joseph is the favorite of Jacob's 12 sons especially after he is given a "coat of many colors" by his father. This infuriates Joseph's brothers, who already resent him for being favored. To make matters worse, the brothers just don't relate with Joseph because he is a dreamer, unlike them. When Joseph foretells of a dream that his family will bow down to him, it's the last straw, and his brothers sell him into slavery. While Joseph is a slave in Egypt, he successfully predicts seven years of bountiful harvests followed by seven years of famine. The Pharaoh learns of Joseph's gift of dream interpretation and rewards him as thanks for saving the people from starvation. Away for many years, Joseph eventually returns home and reconciles with his family.

October 24-29 at The Orpheum Theatre in Memphis.

SPLENDORA a Musical with the Book by Peter Webb. Music by Stephen Hoffman. Lyrics by Mark Campbell. Directed by Kenneth Salzman. Choreography by Marvin Tunney and musical direction by Jake Anthony.

In a small town in East Texas called Splendora, people still talk about Timothy John Coldridge, the young man who ran away fifteen years ago, never to be heard from again. When Timothy John suddenly returns to town with Miss Jessica Gatewood, a lady of Victorian dress and speech who was hired to run the county bookmobile – they take up residence in the house of Timothy John's deceased grandmother, Esther Ruth. Within weeks, Jessica captivates the town; her style is emulated by the Splendora Ladies Study Group, and she is lauded for her municipal restoration efforts. Only one person, Sue Ella Lightfoot, suspects, "There's something mighty slippery beneath those frills and flippery". As Timothy John begins to fall in love with Brother Leggett, Splendora's assistant pastor, it's clear that he must reconcile himself with his hurtful past so that he can finally leave Jessica and Splendora behind.

Splendora was the recipient of the 1995 Richard Rodgers Production award.

The cast will includes: Janet Clark, Elizabeth Greene, Michael Gregory, Ben Hensley, Laurie Morgan, Adriana Roze, Kathryn Skatula and Cory Watson.

The set design is by Kurt Boetcher. The lighting design is by Tim Swiss. The costume design is by Marjorie Baer. The Sound Design is by Cricket S. Myers.

Splendora will preview on Thursday, October 26 and will open on Friday, October 27 and run for six weeks through Sunday, December 3, at the Celetrtion Theatre in Hollywood, CA.

LEIPZIG written by Wendy Graf and starring Salome Jens, Mimi Kennedy and Mitchell Ryan. Directed by Deborah La Vine. Featured in the cast are Shauna Bloom, Ryan Eggold, K.C. Marsh, and Paul Witten.

Officially opened October 20 with performances through December 10.The West Coast Jewish Theatre premiere at the Lee Strasberg Institute's Marilyn Monroe Theatre in Los Angeles.

AUNT DAN AND LEMON an OBIE award winning play by Wallace Shawn. Directed by Melia Bensussen. Jeanine Serralles portrays Lemon and Carmen Roman is Aunt Dan.

Lemon, a reclusive young woman, falls under the charms of a family friend, Aunt Dan. Told through flashbacks and exterior monologues, Lemon recounts childhood evenings spent listening to heated political debates between her parents and the ebullient Aunt Dan. A morality play, the audience witnesses the twisting of Lemon's impressionable mind when a secret relationship develops between Lemon and Aunt Dan that irrevocably alters the young woman's perception of the world.

Performances begin Thursday, October 26th , with Opening Night on Sunday, October 29th running through November 29th at Merrimack Repertory Theatre's home of Liberty Hall in Lowell, MA.

THE BOYS NEXT DOOR by Tom Griffin. Directed by Jack Phillips.

A comedy about four mentally challenged men living in a communal residence under the watchful eye of a social worker. Together with their caretaker, these "boys" come face to face with some of the harsher realities of this world. It is a compassionate look at the world of these men and the people who care for them.

Performances through October 29 at the Theatre of Western Springs in Western Springs, IL.

ELEPHANT SIGHS Written by Ed Simpson. Directed by Don Eitner.

Not long after moving to the small Pennsylvania town of Randolphsburg, uptight lawyer Joel Bixby is invited by Leo Applegate, an avuncular total stranger, to join a group of men who meet regularly in a ramshackle room in an old building located on a back alley in town. Leo has chosen Joel as a replacement for the late - and greatly beloved - Walter Deagon, saying that the lawyer "brings some unique talents to the group." Despite protesting that he's just not an organizational man, Joel finds himself mesmerized by Leo's ebullient manner and agrees to attend the meeting.

It's only after he's promised Leo he'll attend that Joel realizes that he never found out just what it is this group actually does. Deciding the meeting will at least be a way to network with potential clients, Joel shows up anyway, hoping that the group's purpose will eventually become clear. However, Joel's confusion only increases as, one by one, he meets the group's surviving four members.

The cast includes: JD Cullum, James Henriksen, Richard Herd, Bob Ross and David Wells. The set and lighting design is by James Henriksen.

Elephant Sighs is in previews and officially opens on Thursday, October 26 and run six weeks through Saturday, December 3. Third Stage in Burbank, CA.

HEARTBREAK HOUSE

Philip Bosco as Captain Shotover. Photo by Joan Marcus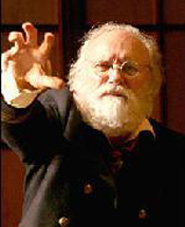 by George Bernard Shaw. Directed by Robin Lefevre.

Tony Award winners Philip Bosco and Swoosie Kurtz head an all-star cast in this timely comedy from a timeless master. Bosco stars as Captain Shotover and Kurtz joins him as Hesione Hushabye. Robin Lefevre directs Shaw's ruefully funny play, where a weekend on the English countryside becomes a tangle of unlikely attachments and unwanted complications. Romance springs eternal but never mutual, and the most successful relationships have the least to do with love.

Heartbreak House features Byron Jennings as Hector, Lily Rabe as Ellie Dunn and Laila Robins as Lady Utterword.

The Heartbreak House design team includes John Lee Beatty (sets), Jane Greenwood (costumes), Peter Kaczorowski (lights) and John Gromada (Original Music and Sound Design).

Presented by the Roundabout Theatre Company. At the American Airlines Theatre with performances extended to December 17.


| | | |
| --- | --- | --- |
| | | |
WHO'S WHERE


JOANNE BERETTA returns to Danny's Skylight Room, in New York City October 27th with her new evening of love songs called Love Life. The four night engagement - Oct 27, Nov 3, 10 & 17 - celebrates the release of her new CD, also called Love Life. Joanne will be accompanied by pianist Franklin Underwood, with guest appearances by bassist John Beal on November 3rd and 10th.

MICHAEL FEINSTEIN performs Saturday, October 28, at Queens College in Flushing, NY.

JOHNNY MATHIS has a two night stand October 27-28 at the Tropicana Casino in Atlantic City.

AL STEWART in the United Kingdom this week. On stage Wednesday, October 25 he's at Bridgewater Hall in Manchester On Thursday he's at the Grand Opera House in York and next Sunday finds him at The Sage in Gateshead.

ARETHA FRANKLIN performs Tuesday, October 24 at the Oneida Casino in Green Bay, WI. On Thursday she can be enjoyed at the Potawatomi Casino in Milwaukee.

VINCE GILL has a busy week. He performs Monday, October 23 at the Palace Theatre in Columbus, Ohio. On Tuesday he is on stage at the Whitney Hall in Louisville, KY. Wednesday the show is at the Morris Performing Arts Center in South Bend, IN. Thursday finds him at the Riverside Theatre in Milwaukee. On Friday he's in the spotlight at the O'Shaughnessy Auditorium in Saint Paul, MN and on Saturday he can be enjoyed at the Chicago Theatre in Chicago.

MARIAH CAREY has a two night stand Tuesday and Wednesday at Castle-Ho Hall in Osaka, Japan. On Saturday she stars at Tamar in Hong Kong.

BILLY JOEL on tour, performs Thursday, October 26 at the Coca Cola Dome in Johannesburg, South Africa.

DIXIE CHICKS in Ontario this week. Friday, October 27 they are at Scotiabank Place in Ottawa, On Saturday the start a two night gig at the Air Canada Centre in Toronto.

BOB DYLAN performs Tuesday, October 24, at the Fillmore Auditorium in Denver. Wednesday the show is at the Pershing Auditorium in Lincoln. Friday begins a two night stand at the Sears Centre Arena in Hoffman Estates, IL.

RANDY NEWMAN begins a two nighter Monday, October 23 at the Manship Theatre in Baton Rouge, LA. On Thursday he's in the spotlight at the Carnival Center for the Performing Arts in Miami. Friday finds him at the Tampa Theatre in Tampa, FL.

BRUCE HORNSBY in the spotlight Thursday, October 26, at the Spartanburg Memorial Auditorium in Spartanburg, SC.

EMMYLOU HARRIS had a two night gig Monday and Tuesday at The Birchmere in Alexandria, VA.

KIROV ORCHESTRA OF THE MAEIINSKY THEATRE Valery Gergiev, music director. Alexander Toradze, piano One of the oldest and most distinguished musical institutions in Russia, the Kirov Orchestra captures the revolutionary spirit of Shostakovich's Eleventh Symphony and the rich orchestral color and luxurious melodies of Tchaikovsky's First Piano Concerto. Wednesday, October 25 at the Kennedy Center Concert Hall, Washington, D.C.

PAUL THORN the former prizefighter and skydiver who delivers a rootsy style of gospel inspired rock performs Saturday, October 28 at The Wolf Trap in Vienna, Virginia.


PIFFLE AND PROFUNDITIES


MARK TAPER FORUM'S ARTISTIC DIRECTOR MICHAEL RITCHIE E-mailing surveys regarding Lynn Redgrave's one woman show Nightingale. Patrons are asked if they would recommend it to their friends, how they enjoyed the show in comparison to other shows, their age and educational level.
















Next Column: October 29, 2006
Copyright: October 22, 2006. All Rights Reserved. Reviews, Interviews, Commentary, Photographs or Graphics from any Broadway To Vegas (TM) columns may not be published, broadcast, rewritten, utilized as leads, or used in any manner without permission, compensation and/or credit.
Link to Main Page
---
Laura Deni


CLICK HERE FOR COMMENT SECTION