! >
Broadway To Vegas
  
  REVIEWS INTERVIEWS COMMENTARY NEWS

| | |
| --- | --- |
| | |
BIRTHDAY BOY CELEBRATIONS FOR PRINCE CHARLES BEGIN WITH WE ARE MOST AMUSED AND AMAZED FEATURING LAS VEGAS STARS - - CAMILLA, THE DUCHESS OF CORNWALL PRESENTS BOOKER PRIZE TO ANNA BURNS - - A VERY WICKED HALLOWEEN SPECIAL ON NBC - - TOMMY VIG PERFORMS MINI SYMPHONIES BACKED BY MAV SYMPHONY ORCHESTRA - - LOVE STORY LIVE WITH ALEC BALDWIN AND JULIANNE MOORE - - AIN'T TOO PROUD GETTING RAVE REVIEWS - - EVERYBODY'S TALKING ABOUT JAMIE CD REVIEW - - I, TOO, SING AMERICA: THE HARLEM RENAISSANCE AT 100 - - DONATE . . . Scroll Down





Copyright: October 21, 2018
By: Laura Deni
CLICK HERE FOR COMMENT SECTION


BIRTHDAY BOY CELEBRATIONS FOR PRINCE CHARLES BEGIN WITH WE ARE MOST AMUSED AND AMAZED FEATURING LAS VEGAS STARS
Penn & Teller regularly perform at the Rio Hotel in Las Vegas with their next show on Saturday, October 27, 2018.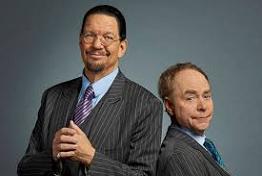 If you can't make getting older disappear you might just as well laugh.

Las Vegas based world famous magicians Penn and Teller will make themselves materialize Monday, October 22, 2018 in London to join other accomplished magicians and comics in celebrating Prince Charles' 70th Birthday in what promises to be a delightful evening of send up and put down.

The We Are Most Amused and Amazed event takes place at The London Palladium and will air at a later date on ITV.

The Prince of Wales has been a lifelong fan of both magic and comedy having been a devotee of The Goon Show from an early age and inducted into The Magic Circle in 1975.

Charles was welcomed into the Magic Circle in 1975. He had been taken there by his great-uncle, Earl Mountbatten, who had been a member for 20 years. The heir to the throne was admitted into membership after demonstrating his prestidigitation abilities with a disappearing cup and ball trick.

Monday's party has a similar concept to the special that ITV created for Prince Charles' 60th birthday back in 2008. That event was a comedy special that boasted a stellar line-up including Robin Williams, Joan Rivers, Eric Idle, Rowan Atkinson, Michael McIntyre, Bill Bailey and a much anticipated reunion between John Cleese and Andrew Sachs who recreated his role of Manuel from the classic comedy series Faulty Towers.

We Are Most Amused and Amazed will not only see a cast of comedy giants take to the stage, but will also showcase the best jaw-dropping illusions from the greatest magicians in the business. Some of those participating include: Rowan Atkinson, Bill Bailey, Omid Djalili, Sandi Toksvig, Alistair McGowan and Mischief Theatre, with magicians Dynamo, Las Vegans Penn & Teller and The Ehrlich Brothers.

The show will be reuniting comedians Armstrong & Miller as hosts of the event and there will be special appearances from Kylie Minogue and Downton Abbey's Jim Carter.

Known as the "Bad Boys of Magic," Las Vegas residents Penn & Teller the latter appearing on stage as the quiet one even though he actually taught Latin class in high school. Penn attended Ringling Bros, Barnum & Bailey Clown College. For over 40 years Vegans Penn & Teller have defied labels - including at times physics and good taste - by redefining the genre of magic and inventing their own very distinct niche in comedy.

Magician Dynamo credits The Prince's Trust with his being able to succeed.

He has previously told of his council estate upbringing. In England that means a hard scrabble life - an area which in England is described as where "the properties are rented out through the local council, normally to low income families or people living off the welfare state. They are often seen as being rough areas, breeding criminals, low-lives and scum."

In talking about the importance of The Prince's Trust in his life, Dynamo has said "When I said I wanted to be a magician they didn't laugh in my face as so many others had done, they gave me the help I needed."

He added: "Prince Charles believed in me, this kid with crazy ideas like wanting to walk on the Thames."

Ben Miller said: "Alexander Armstrong and I are delighted to be hosting Prince Charles' favorite comedians and magicians at the Palladium, and all in a very good cause: relaunching our comedy careers. And raising a few quid for the Prince's Trust of course."

Proceeds from ticket sales will be donated to The Prince's Trust which helps young people gain the confidence and skills to live, learn and earn.

The show may also include a performance from Richard Jones, a Britain's Got Talent contestant, for whom the Prince acted as an on-screen assistant during a 2016 Royal Variety Performance.

As to whether Prince Charles would take to the stage to perform any magic tricks - that's a secret.

In related news, Charles' wife Camilla, The Duchess of Cornwall is arranging a special birthday concert and dinner at Buckingham Palace on October 25, although Charles' actual birthday isn't until November 14.

To mark his 70th birthday The Prince of Wales will guest edit Country Life magazine. The issue will be published on 14th November, HRH's birthday.






E-Book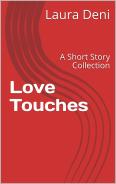 Soft back Book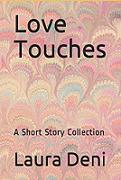 Broadway To Vegas is supported through advertising and donations. Priority consideration is given to interview suggestions, news, press releases, etc from paid supporters. However, no paid supporters control, alter, edit, or in any way manipulate the content of this site. Your donation is appreciated. We accept PAYPAL. Thank you for your interest.



E-Book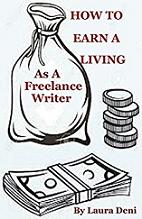 Soft back Book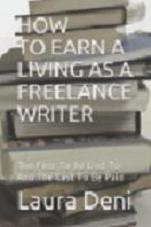 This is not your typical, totally boring textbook.

In the pages of How To Earn A Living As A Freelance Writer (the first to be lied to and the last to be paid) you'll find sex, celebrities, violence, threats, unethical editors, scummy managers and lawyers, treacherous press agents, sex discrimination; as well as a how-to for earning money by writing down words.





ART AND ABOUT


I, TOO, SING AMERICA: THE HARLEM RENAISSANCE AT 100

Allan Rohan Crite, School's Out, 1936, oil on canvas, Smithsonian American Art Museum, Transfer from General Services Administration, 1971.447.18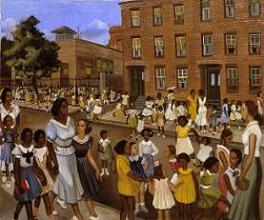 will be on view October 19, 2018-January 20, 2019 at the Columbus Museum of Art in Columbus, Ohio.

2018 marks the 100th anniversary of the Harlem Renaissance, an intellectual, social and artistic explosion of African American culture that erupted in the Harlem neighborhood of New York City and spread across the cities of the greater Midwest, from 1918 to the 1950s. Organized by the Columbus Museum of Art with Guest Curator Wil Haygood, the exhibition offers a fresh look at the visual art and material culture of this groundbreaking moment in American cultural history, and serves as an anchor in a citywide celebration of the Harlem Renaissance.

Artists featured include Romare Bearden, Allen Rohan Crite, Jacob Lawrence, Archibald Motley, Horace Pippin and Augusta Savage. In addition, the exhibition presents an important selection of photographs by James Van Der Zee, as well as dozens of vernacular photographs from the Ralph DeLuca Collection of African American Vernacular Photography. Through paintings, prints, photography, sculpture, contemporary documents and ephemera, the exhibition illuminates multiple facets of the era – the lives of its people, the art, the literature, the music and the social history.

A selection of books, music, films and posters from the period further showcases the innovative and expansive cultural output produced. The range of works sheds light on the ways in which creativity transformed contemporary representations of the black experience in America.

Guest Curator Wil Haygood grew up on the Near East Side of Columbus in a jazz-filled landscape that was an exuberant legacy of the Harlem Renaissance. He is best known as the author of The Butler, which was turned into an award-winning movie featuring, among others, Forest Whitaker, Oprah Winfrey, Alan Rickman and Vanessa Redgrave.

More than 30 Columbus area arts and cultural organizations are celebrating the 100th anniversary of the Harlem Renaissance with programming throughout 2018 and into early 2019.






E-Book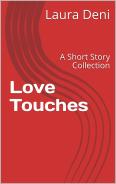 Soft back Book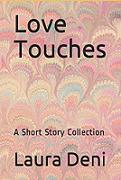 SWEET CHARITY


THE LEUKEMIA & LYMPHOMA SOCIETY will benefit from the Sunday, November 4, 2018 7 pm performance of Le Rêve – The Dream at the Wynn Las Vegas.

Wynn Las Vegas has donated 1,500 tickets at exclusive pricing for the award-winning aquatic show to benefit this worthy cause.

Tickets are $100 for standard seating and $200 for VIP seating. Special hotel and VIP packages also available for purchase.

FRIENDS OF FLANDERS PRESENTS FIRST WORLD WAR REMINISCENCE CHARITY GALA as stars from London's West End and cabaret scene present a glittering Gala with songs, poems and letters from World War I, together with personal accounts and recollections, sometimes from their own family memories on this special event taking place Sunday, October 28th at 3pm & 7pm at Charing Cross Theatre in London.

Fiona-Jane Weston, known for her highly acclaimed solo show Wartime Women and musical chat show Fiona-Jane and West End Friends will host the event and interview the artists in what will be a show to remember in this the Centenary of the end of the First World War. Cast includes Clive Rowe, Jessica Martin, Norman Bowman, John Barr, Andrew Pepper, Peter Gill, Dan and Laura Curtis, Gary Bland, Frank Loman, Ryan Gover, Emma Brown, Lorraine Donaghey and the Molesing Ladies Choir, Harry Kit Lee and many more.

Charing Cross Theatre's artistic director Thom Southerland directs the show with Musical Direction by Peter Gill.

The gala is in aid of the Royal British Legion, Combat Stress, Chelsea Pensioners and Help For Heroes.



E-Book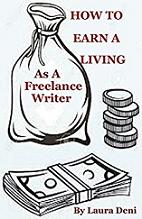 Soft back Book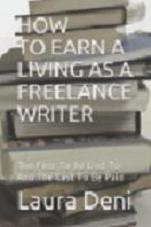 This is not your typical, totally boring textbook.

In the pages of How To Earn A Living As A Freelance Writer (the first to be lied to and the last to be paid) you'll find sex, celebrities, violence, threats, unethical editors, scummy managers and lawyers, treacherous press agents, sex discrimination; as well as a how-to for earning money by writing down words.






THE MUSIC GOES ROUND AND ROUND


EVERYBODY'S TALKING ABOUT JAMIE based on the 2011 documentary Jamie: Drag Queen at 16, Everybody's Talking About Jamie centers on a young drag queen who overcomes prejudice to step into the spotlight. Everybody's Talking About Jamie had its world premiere at Sheffield's Crucible Theatre in London 2017, and an original cast recording has been released by Broadway Records.

Featuring music by The Feeling lead singer and songwriter Dan Gillespie Sells, and a book and lyrics by Tom MacRae. from an idea by Jonathan Butterell.

Once upon a time, there was a 16-year-old boy who had a secret he wanted to tell. So, he approached a documentary filmmaker as you do, and asked if they would help him tell it. The resulting documentary was seen by a theatre director and it inspired him to create a musical. A producing regional theatre backed him. He then bumped into a famous musical theatre star who introduced him to a well-known pop composer who was working with a lyricist and book writer. The theatre put on the production. A major producer saw it and offered them a West End theatre.

The cast of this London production recording features: John McCrea as Jamie New: Jose Walker - Margaret New: Mina Anwar - Ray: Tamsin Carroll - Miss Hedge: Lucie Shorthouse - Pritti Pasha: Phil Nichol - Hugo Battersby: Alex Anstey - Laika Virgin: James Gillan - Tray Sophisticay: Daniel Jacob - Sandra Bollock: Ken Christiansen - Jamie's Dad: Luke Baker - Dean Paxton: Courtney Bowman - Fatimah: Jordan Cunningham - Sayid: Daniel Davids - Levi: Ryan Hughes - Mickey: Harriet Payne - Bex: Shiv Rabheru - Cy: Lauren Rae - Becca: Kirstie Skivington - Vicki.

Everybody's Talking About Jamie has a musical score filled with frustration, torment, defiance, anticipation - and joy.

The singers are excellent in conveying emotions from humor to heartache.

The recording opens with the determined And You Don't Even Know It in which Jaime is counting the minutes until he comes out - the surprises in store for those who know him - how he'll be free at last from wasted years and endless days. Tract 5 is the gentle and heartstrings tugging If I Met Myself Again sung by the character of Margaret. Tract 11 is the reflective It Means Beautiful about the power of being able to choose the way you want to live.

The London show received rave reviews. This original cast recording of that production is an interesting, insightful listening experience. If one lived near where a production was playing, this recording would encourage many to buy a show ticket.

If you are in London Everybody's Talking About Jaimie can be enjoyed at the Apollo Shafesbury Theatre through April 6, 2019.

The CD booklet contains photographs and lyrics to the songs but no plot outline.

Band: Musical director and keys Theo Jaminson - Associate Musical Director Bob Broad: Trombone Emma Bassett - Trumpet and Flugelhorn Dave Hopkin: Bass and Bass Synth Ciarra Jeremiah: Guitar and Keys 2 - Kevin Jeremiah: Tenor Sax Alice Lee: Drums Ali Van Ryne: Percussion Matthew West:

Additional Studio Musicians: Drums - Phil Wilkinson, Paul Stewart: Percussion Alvardo Lopez: Bass Ciaran Jeremiah, Richard Jones: Trumpet/Flugelhorn Nick Etwell: Saxophone Mark Brown: Trombone Dave Williamson: Additional brass arrangement Nick Etwell and Mark Brown.

Arranged and produced by Andrew Gillespie Sells. Mixed by Kevin Jeremiah. Mastered by Randy Merrill. Recorded at The Apollo Theatre in London and the Dog House Studio, Hackney.


SPREADING THE WORD


A VERY WICKED HALLOWEEN SPECIAL

Idina Menzel and Kristin Chenoweth in the NBC Special. Photo by: Virginia Sherwood.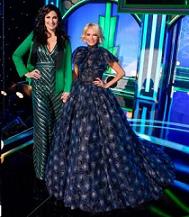 celebrating Wicked being a run away hit on Broadway for 15 years will be air on NBC as a musical special hosted by Kristen Chenoweth and Idena Mendzel. The joyous Halloween party will air Monday, October 29. This televised concert featuring songs from the blockbuster musical hit Wicked will showcase a cavalcade of special guest stars to help celebrate the music and the magic of the show that tells the story of what happened in Oz before Dorothy dropped in. The show will reunite Tony Award winners Idina Menzel and Kristin Chenoweth, the original Elphaba and Glinda, who will perform (rumors are in costume) and serve as hosts for the special. Additional guest performers include global music superstar Ariana Grande, multi-platinum recording artist Pentatonix and the current Broadway company of Wicked.

Winner of over 100 international awards, Wicked has music and lyrics by Stephen Schwartz. The thrilling score includes the hits Defying Gravity, Popular and For Good.

The show will tape at New York's Marquis Theater and be produced by the original Wicked team, including the Tony- and Emmy-winning Marc Platt along with Emmy winners Glenn Weiss and Ricky Kirshner of White Cherry Entertainment. Weiss will also serve as director.

LOVE STORY LIVE WITH ALEC BALDWIN AND JULIANNE MOORE takes part on October 29 in a free public conversation which includes artist Candice Breitz. Joining them are Francis Saveri and Luis Ernesto Nava Molero, individuals whose stories are featured in Breitz's video installation Love Story (2016).

On view at the MFA through January 21, Love Story draws attention to individual experiences of the worldwide refugee crisis, weighing them against the power of celebrity appeal. This immersive video installation juxtaposes first-person narratives shared by displaced persons with the scripted re-performance of these narratives by two of Hollywood's leading actors.

Love Story Live aims to explore the making of Love Story, its relevance to the ongoing crisis, and its potential to help us better understand some of the most important issues of our day.

October 29 at the Museum of Fine Arts in Boston.

THE STORY OF IRISH BOXER SEAN MANNION from the quiet Gaeltacht village of Ros Muc, Galway, to the criminal underworld of James "Whitey" Bulger's Boston, the acclaimed documentary film Rocky Ros Muc tells the story of Connemara-born boxer Seán Mannion.

In October 1984, Seán stood in the boxing ring in Madison Square Garden, fighting for a WBA world title crown. His rise up the professional ranks was not straightforward. Neither was his descent. This is a story of survival, determination, honor, and strength. A story about identity and community, not just for Seán, but for thousands of emigrants like him.

A Q&A with Seán and director Michael Fanning will follow the film screening.

November 1, 2018 at the Irish Arts Center in New York City.

INVICTUS GAMES OPENING CEREMONY

Indigenous Australians about to perform at the opening ceremony. Photo: Kensington Palace.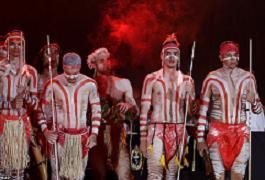 took place at the famed Sydney Opera House. Accompanied by his wife Meghan, Prince Harry addressing 500 athletes and their supporters in an impassioned speech. Parts of which included: .

"'We have learned to reject pessimism and cynicism. We have allowed ourselves to be inspired. And we have shared in moments of hope, joy and triumph that have served as an antidote to the narrative of division and despair we too often allow to define our era.

'You are the unconquered generation. You are the optimistic generation. You are the role models to us all. And you are going to put on one hell of a show over the next week.'"

A band with bagpipes performed a rendition of You're the Voice by John Farnham, hailed as Australia's unofficial national anthem, as competitors filed into Sydney Opera House. Artists included a dance troupe, singers classical/popular cross over English soprano Laura Wright who has toured with Alfie Boe and Russell Watson, Australian soul, jazz and pop singer Kate Ceberano who starred in the Australian national tour of Jesus Christ Superstar, as Mary Magdalene, and rock musician Ian Moss, the founding mainstay guitarist and occasional singer of Cold Chisel. There was also a fire display and indigenous Australians carrying boomerangs performed.

Governor-General of Australia Sir Peter Cosgrove spoke Prior to the lavish opening ceremony Prince Harry and Duchess Meghan met guests at a reception at Sydney Opera House.

TOMMY VIG famed vibraphonist and composer who spent decades living in Las Vegas starring at the Stardust Hotel (as did his wife Mia Kim of the famed Kim Sisters), will be backed by the MAV Symphony Orchestra performs his mini-symphonies celebrating - Budapest 1956 - on October 27, 2018 in Budapest, Hungary.

The Hungarian Revolution of 1956, or Hungarian Uprising of 1956, was a nationwide revolt against the Marxist-Leninist government of the Hungarian People's Republic and its Soviet-imposed policies, lasting from October 23 until November 19, 1956.

Budapest, 1956 begins as classical evoking Vig's experiences during the revolution in the most easy-to-speak artistic language. His latest orchestral work, Concertót, a Fragmentary Composition in which Vig honors athletes - the title of the first selection Hajrá magyarok, jó !, which Vig composed for Hungarian athletes and their fans.

Receiving rave reviews, the compositions compliment his passion for playfulness which is manifested in the second and fourth batches. The Final Finish expresses feelings with dissonance and atonality emphasizes the essence of his worldview in music.

WORKS & PROCESS AT THE GUGGENHEIM the performing arts series at the Guggenheim,presents excerpts from the St. Ann's Warehouse and Eva Price presentation of the Bard SummerScape production of Rodgers & Hammerstein's Oklahoma! on Monday, October 22, 2018 in New York City.

. Director Daniel Fish, choreographer John Heginbotham, and arranger/orchestrator Daniel Kluger discuss their fresh and daring reimagining of Oklahoma! currently playing at St. Ann's Warehouse, 75 years after the classic musical's Broadway debut. Cast members perform highlights, and the three creatives talk about making the iconic musical in today's America. St. Ann's Artistic Director, Susan Feldman, moderates.

HALLOWEEN MAGIC SPOOKTACULAR starring World Champion Illusionist Wayne Alan is "unlike anything the Southern Virginia/Carolina Region has ever seen. It is based on the old Ghost or Spook Shows of the 1940-50's that were presented at theatres around the country. It will feature spooky and sometimes scary magic and illusion and it will feature a blackout-when the theatre goes pitch black and the ghosts will roam-considered the scariest 90 seconds of a person's life."

Saturday, October 27, at the Historic North Theatre in Danville, VA.

THE DUCHESS OF GLOUCESTER of the Royal Academy of Music, will attend a Concert by the Czech Philharmonic at the Royal Academy of Music in London on October 24, 2018.

THE DUKE OF KENT Patron, the London Philharmonic Orchestra, will attend a Concert at the Royal Festival Hall, Southbank Centre, London on October 27, 2018.

THINGS YOU HAVEN'T THOUGHT ABOUT the birth control pill was developed in the United States in 1956 and its usage has since spread to the rest of the world. Today it is the third most used form of contraception, but its biggest user is - France. In American it's the second most popular form of birth control - the first being sterilization.

SUNDAY, OCTOBER 21 is National Pumpkin Cheesecake Day, and National Reptile Awareness Day so don't let any reptiles near your cheesecake. October 22 is National Nut Day. October 23 is National Boston Cream Pie Day, National Mole Day. October 24 is National Bologna Day. October 25 is National Greasy Food Day and Chucky, The Notorious Killer Doll Day. October 26 is National Tennessee Day, National Mule Day, National Pumpkin Day, National Mincemeat Day National Frankenstein Friday which is the Last Friday in October as is National Breadstick Day. October 27 is National American Beer Day and National Black Cat Day.



E-Book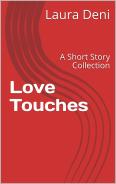 Soft back Book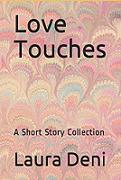 BABY NEWS!!


PRINCESS CHARLOTTE AND PRINCES GEORGE AND LOUIS have a new cousin. He's the newborn son of their mother's sister Pippa Middleton and husband James Matthews.

Pippa, 35, gave birth to a boy in the Lindo Wing of St. Mary's Hospital in West London on the afternoon Monday, October 15, 2018. He arrived weighing 8 pounds, 9 ounces.

St. Mary's is the same hospital where Charlotte George and Lewis were born.

Also entitled to hang a Baby on Board sign on the royal carriage - Duchess Meghan and Prince Harry. American Meghan is in her second trimester and baby may well carry dual citizenship of America/Great Britain. The baby won't be considered 'royal'. However, if a boy he could have the title of Earl of Dumbarton, the secondary Sussex title, and a girl would be called Lady (first name) Mountbatten-Windsor.

A dukedom can only be inherited by a male heir, thus the title will die out if Meghan and Harry don't have any sons.

For Harry and Meghan's children to have higher ranking titles would necessitate the involvement of their great-grandmother Queen Elizabeth II.



MAN BOOKER PRIZE FOR FICTION GOES TO

Camilla, The Duchess of Cornwall applauds Anna Burns upon receiving the Booker Prize. Photo: Clarence House.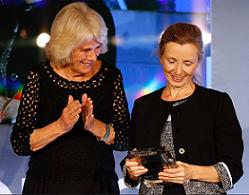 Milkman by Anna Burns.

For the first time, a writer from Northern Ireland has won the prestigious Man Booker Award. The prize, given to works of fiction written in English and published in the U.K., was presented by Camilla, The Duchess of Cornwall at a ceremony Tuesday evening, October 16, at the Guild Hall in London.

Judges of the annual award praised the work, an exploration of Northern Ireland's three decades of sectarian violence told through the voice of a young woman, as "utterly distinctive".

Milkman is Anna Burns' third novel. The book was initially set to be published in the U.S. next fall, but Graywolf Press announced Milkman will now be released on December 11, 2018.

FALL GUILD HALL ARTIST IN RESIDENCE PARTICIPANTS a four week residency program which begins Monday, at Guild Hall in The Hamptons, New York have been announced.

Marina Gregory is an actor who studied with Jose Quintero, graduated from the professional program at Circle in the Square in New York City, and went on to perform with Shakespeare and Company, at the Williamstown Theater Festival, and in theatrical productions and independent films.

Scott R. Sheppard is an Obie Award-winning theater artist and co-director of Lightning Rod Special, a Philadelphia theater company. With Jennifer Kidwell, he created and performs in "Underground Railroad Game," an exploration of slavery in a series of middle-school assemblies. He has also appeared in and co-created performances for the Pig Iron Theatre Company and the Arden Theatre Company, both in Philadelphia, and received an Independence Foundation Fellowship in the Performing Arts.

Dancer/painter Mitsu Salmon's performance and visual works fuse multiple disciplines. She received in M.F.A. from the School of the Art Institute of Chicago, studied experimental theater and visual arts at New York University, and has lived in India, England, Germany, Amsterdam, Japan, and Bali.

Myung Gyun You is a sculptor and painter born and raised in Busan, South Korea, and now based in Philadelphia. He studied in Korea and Japan, and his approach to art making has been informed by his travels between the two countries. He moved to the United States in 2011 and creates paintings, small sculptures, and large-scale installations using a variety of materials. His work reflects his interest in nature and culture and the interrelationship of birth, death, and the natural world. His work has been shown in galleries in the U.S., Japan, and Korea.

The 2018 Guild House residents were chosen through an open online application with a selection committee consisting of Eric Fischl, an artist and the president of Guild Hall's Academy of the Arts; Andrea Grover, the executive director of Guild Hall; Josh Gladstone, the artistic director of Guild Hall's John Drew Theater; Philip Schultz, a Pulitzer Prize-winning poet, and Christina Strassfield, Guild Hall's museum director and chief curator. The application process was overseen by Corey Jane Cardoso, the program's coordinator.






AIN'T TOO PROUD with a script by Genius Grant winner Dominique Morisseau based upon the memoir of Otis Williams. Music from the Motown catalogue.

Directed by Des McAnuff.

Choreographed by Sergio Trujillo.

Told from the point of view of Otis Williams who helped create the Temptations, and the only member who's still performing.

Derrick Baksin stars as Williams.

Ephraim Sykes, a former Alvin Ailey dancer, is the tormented David Ruffin; Jeremy Pope as Eddy Kendricks, Jawan M. Jackson is the amenable baritone Melvin Franklin, James Harkness as Paul Williams; Margell Edward Clayton as Barry Gordy, Saint Aubyn as Edwards, Joshua Morgan as Berger and Shawn Bowers as Otis Williams' son Lamont.

It took 24 years before The Temptations scored their first hit. Along the way every possibly conflict tried to tear them apart.

Their story of brotherhood, family, loyalty and betrayal is set to the beat of the group's treasured hits, including My Girl, Just My Imagination, Papa Was a Rolling Stone and so many more.

Costumes are by Paul Tazewell.

The musical first played Washington, D.C. following its 2017 world premiere at Berkeley Repertory Theatre. Now Ain't Too Proud is mounted at Princess of Wales Theatre in Toronto, Canada to November 17, 2018. The production begins previews on Broadway in February at the Imperial Theatre

LITTLE SHOP OF HORRORS Book and lyrics by Howard Ashman; Music by Alan Menken.

Directed by Mark Brokaw.

Choreographed by Spencer Liff.

Musical Direction by Joey Chancey.

Seymour Krelborn is a floral shop assistant who discovers a strange plant, which he affectionately names "Audrey II" after his crush. Little does he know that his plant will develop a soulful R&B voice and an unquenchable thirst for human flesh.

The tuneful and hilarious musical about a megalomaniacal R&B singing carnivorous plant will star Tony Award nominee Megan Hilty as Audrey, Josh Radnor as Seymour Krelborn, and Tony Award winner James Monroe Iglehart as Audrey II. Tony Award nominee Lee Wilkof, who played Seymour in the original 1982 production, returns to the shop as Mr. Mushnik. Tony Award nominee Nick Cordero will play Orin Scrivello, D.D.S. Amber Iman, Amma Osei, and Allison Semmes will play the three street urchins Crystal, Ronnette, and Chiffon.

Set Design by Donyale Werle. Costume Design by Jennifer Caprio. Lighting Design by Cory Pattak. Sound Design by Kai Harada. Projection Design by Alex Basco Koch.

Wednesday, October 24, 2018 - Sunday, October 28, 2018 at the Kennedy Center in Washington, DC.

ANASTASIA the Broadway musical adaptation of the beloved 1997 animated feature film has launched a 30-city American tour.

The production features an expanded score by the film's Oscar-nominated writers Lynn Ahrens and Stephen Flaherty, and an all-new book by Tony winner Terrence McNally.

Lila Coogan stars as Anya in the tour alongside Stephen Brower as Dmitry, Jason Michael Evans as Gleb, Joy Franz as Dowager Empress, Tari Kelly as Countess Lily, Edward Staudenmayer as Vlad, and Victoria Amelia Bingham as Little Anastasia.

Tony Award winner Darko Tresnjak directs. The creative team includes Alexander Dodge (set design), Linda Cho (costume design), Donald Holder (lighting design), Peter Hylenski (sound design), Aaron Rhyne (projection design), Charles LaPointe (hair/wig design), Thomas Murray (music supervision and direction), and Doug Besterman (orchestrations), with casting by Telsey + Company.

Performances October 23-28 in Greenville, SC at the Peace Center.

VALLEY OF THE HEART written and directed by Luis Valdez.

An epic story of love, family, and country.

The Yamaguchis and the Montaños are two immigrant families struggling to provide a future for their American-born children after the Great Depression on the farmland they share. But as their oldest children fall in love - secretly - the attack on Pearl Harbor throws these Mexican and Japanese American families into uncertainty and turmoil. When the Yamaguchis are interned along with thousands of other Japanese Americans, allegiances are tested, heroes are made, and the two young lovers must find a way to stay loyal to each other - and their country.

Featuring: Mariela Arteaga, Moises Castro, Justin Chien, Melanie Arii Mah, Theresa Murray, Randall Nakano, Joy Osmanski, Rose Portillo, Christy Sandoval, Scott Keiji Takeda, Daniel Valdez, and Lakin Valdez.

Set design by John Iacovelli. Costume design by Lupe Valdez. Lighting design by Pablo Santiago. Projection design by David Murakami. Sound design by Philip G. Allen.

Presented in Association with El Teatro Campesino October 30 – December 9, 2018 at the Mark Taper Forum in Los Angeles.



E-Book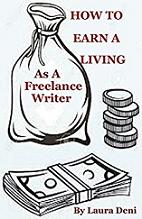 Soft back Book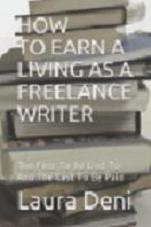 This is not your typical, totally boring textbook.

In the pages of How To Earn A Living As A Freelance Writer (the first to be lied to and the last to be paid) you'll find sex, celebrities, violence, threats, unethical editors, scummy managers and lawyers, treacherous press agents, sex discrimination; as well as a how-to for earning money by writing down words.





WHO'S WHERE




BACKSTREET BOYS begin a long term engagement on Friday, October 26, 2018 at Zappos Theater at Planet Hollywood in Las Vegas, NV.

NSO POPS: STAR WARS: THE EMPIRE STRIKES BACK (film with live orchestra) The National Symphony Orchestra presents John Williams's iconic Oscar-nominated score from The Empire Strikes Back performed live along with the full feature film. October 23-25, 2018 at the Kennedy Center in Washington, DC.

STING AND SHAGGY continue their tour with a stop Tuesday, October 23, in Santiago CL at the Movistar Arena.

LARRY GATLIN AND THE GATLIN BROTHERS perform Thursday, October 25 at · Opry Country Classics in Nashville, TN.

ED SHEERAN is on stage Tuesday, October 23 at Miller Park in Milwaukee, WI. On Saturday he's in the spotlight October 27 at the AT&T Stadium in Dallas, TX.

PINK MARTINI are on stage Monday, October 22 at the Dewan Filharmonik Petronas in Kuala Lumpur City Centre, Malaysia. Wednesday's show is at the Shanghai Oriental Art Center in Pudong Xinqu, China. On Friday they can be found at the Beijing Tianqiao Performing Arts Centre Grand Theatre in Beijing, China. Saturday begins a two night gig at the Blue Note in Tokyo, Japan.


FINAL OVATION


MARIO BUATTA famed interior decorator with incredible taste, known as "the Prince of Chintz," died Monday, October 15, 2018 in a New York City hospital after suffering from pneumonia. He was 82.

He designed interiors for clients including; Mariah Carey, Henry Ford II, Malcolm Forbes, Barbara Walters, Nelson Doubleday, Mr. and Mrs. S.I. Newhouse, Charlotte Ford, and Billy Joel. He oversaw the interior of the Blair House in Washington, D.C., and was known as the Prince of Chintz based partially on his use of lush floral prints.

He had an outrageous sense of humor and always took Harold, a pet plastic cockroach with him when he attended high society parties.

He is survived by his brother Joseph Buatta and - of course- Harold.


















Next Column: October 28, 2018
Copyright: October 21, 2018 All Rights Reserved. Reviews, Interviews, Commentary, Photographs or Graphics from any Broadway To Vegas (TM) columns may not be published, broadcast, rewritten, utilized as leads, or used in any manner without permission, compensation and/or credit.
Link to Main Page
---
Laura Deni



For the snail mail address, please E-mail your request.
CLICK HERE FOR COMMENT SECTION