! >
Broadway To Vegas
  
  REVIEWS INTERVIEWS COMMENTARY NEWS

| | |
| --- | --- |
| | |
STARS CAUGHT UP IN A WHIRLWIND OF SCANDALS - - CHING VALDES-ARAN: NEW AND SELECTED WORK - - ELTON JOHN TO STAGE 4 DAY BIRTHDAY PARTY - - HENRY WINKLER RETURNS TO BROADWAY - - HENRY OSSAWA TANNER: MODERN SPIRIT - - AMERICAN CONSERVATORY THEATER IN SAN FRANCISCO GOES TO MOSCOW - - BED BUG ATTACK CLOSES SHOW - - DANIEL PEARL WORLD MUSIC DAYS - - DONATE . . . Scroll Down


Copyright: October 21, 2012
By: Laura Deni
CLICK HERE FOR COMMENT SECTION

TRUTH BEING STRANGER THAN FICTION - STARS ARE CAUGHT UP IN A WHIRLWIND OF SCANDALS

Non existent producers; corrupt charities; agents who overcharge models, ticket scalping stars and a Ponzi scheme mob experience.

Theatrical quote of the week comes not from a star, director or even a critic but from acting Assistant Director-in-Charge Mary Galligan of the FBI's New York Office who opined: "A convincing portrayal on stage can earn you a Tony. A convincing act that fleeces a production's backers can earn you a prison term."

She was referring to the theatrical side of the rip-offs.

That would be a musical version of Rebecca, based on a 1938 mystery novel by Daphne du Maurier, which during the past six years enjoyed successful productions in Europe having premiered on September 28, 2006 at the Raimund Theater in Vienna, Austria, where it ran for three years. Subsequent productions have been mounted in Finland, Japan and elsewhere.

A reading took place on March 18, 2011 in New York, directed by Michael Blakemore and Francesca Zambello. The cast featured Sierra Boggess as "I", Hugh Panaro as Maxim, Carolee Carmello as Mrs. Danvers and James Stacy Barbour as Jack Favell.

In attempting to cross the pond, fraud was the name above the title.

Mark Hotton, 46, lived in a Long Island mansion, until he was ordered held in jail without bail after being charged in federal court of allegedly producing phantom backers for Rebecca.

Hotton is accused of writing and directing a fictional - though interesting and colorful - cast of characters to dupe Rebecca's producers into paying him more than $60,000 in fees and commissions.

Lead producer Ben Sprecher was cleared of any wrongdoing, although behind his back people are whispering - there is one born every minute. He desperately needed $4 million to get the musical mounted. Always standing in the wings to court desperation is fraud.

Sprecher "looking for new ways to raise money," convinced the show's production company to accept a lucrative, performance-based deal which would secure financing through Hotton's TM Consulting company, according to authorities.


Ben Sprecher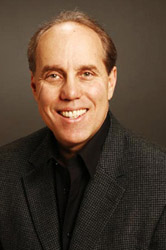 The trouble plagued musical was first slated to begin performances at the Broadhurst on March 27 and open on April 22. Sierra Boggess and Tam Mutu were originally set to play the show's leads. Last January the production was postponed, due to lack of funds.

Then it was announced that the production was moving forward with two-time Tony nominee Howard McGillin joining Boggess and the newly cast James Barbour. McGillin was to play the role of Frank Crawley replacing the previously announced John Dossett.

More delays due to a lack of funds and more casting changes.

Over the next several months, Hotton allegedly claimed to have four overseas investors anxious to provide $4.5 million. That resulted in another cast and crew being contracted.

Jill Paice was cast in the title role and Ryan Silverman as Maim de Winter. The production was billed as beginning previews on October 30 with the official opening slated for November 18 on Broadway at the Broadhurst Theatre.

A Manhattan federal court complaint states that Hotton maintained his elaborate, well-acted scheme by creating phony e-mail addresses and crooked Web sites connected to the phantom backers.

Then when a July 31, 2012 financial deadline loomed, Hotton orchestrated the dramatic "death" of purported wealthy Australian and lead investor "Paul Abrams" from a case of malaria contracted during a trip to Africa, the feds allege.

Hotton had an Act Two fraud back-up plan, promising he would ante up his own property and brokerage account as collateral for a $1.1 million.

Authorities say that, too, was a scam.

In the complaint, approved by Hon Ronald L. Ellis US Magistrate Judge Sothern District New York, Thomas W. McDonald, special agent with the FBI charged that "over a period of approximately nine months Mark Hotton, the defendant, engaged in a series of elaborate deceit and subterfuges, repeatedly and falsely baiting Rebecca."

Hotton's arrest was announced through a news release by the office of United States Attorney in Manhattan by Preet Bharara, and Mary E. Galligan, the acting assistant director in charge of the New York F.B.I. office.

"As described in the criminal complaint, Mark Hotton perpetrated stranger-than-fiction frauds both on and off Broadway," Mr. Bharara said in the news release. "As part of one alleged scheme, Hotton concocted a cast of characters to invest in a major musical - investors who turned out to be deep-pocketed phantoms. To carry out the alleged fraud, Hotton faked lives, faked companies and even staged a fake death, pretending that one imaginary investor had suddenly died from malaria."

He added: "Ultimately, Hotton's imagination was no match for the FBI which uncovered, with lightning speed, his alleged financial misdeeds." Galligan said Hotton "wrote, directed and starred in the work of fiction he took to Broadway," adding that a "convincing portrayal on stage can earn you a Tony" while "a convincing act that fleeces a production's backers can earn you a prison term."

Hoping to be compensated, the producers of the derailed Rebecca have filed their own $100 million lawsuit.

Court documents, filed by producers Ben Sprecher and Louise Forlenza in New York State Supreme Court in Manhattan, seeks more than $100 million in damages from Hotton and his wife Sherri for claims including fraud and breach of contract.

The case is Rebecca Broadway Limited Partnership v. Hotton, 653659/2012, New York State Supreme Court, New York County (Manhattan) states:

"Defendants' tortious activities (meanng: intentional interference with contractual relations) and breach of contract have already caused millions of dollars in damages and gravely wounded the production, which employs dozens of people," the producers said in the complaint.

"Plaintiffs are working tirelessly to salvage the show, but if it cannot be saved, then defendants are responsible for its destruction, along with at least hundreds of millions of dollars in lost profit damages."



Sending a message to his over 2.8 million followers on Twitter Wednesday, October 17, Wyclef Jean attached a nearly nude picture of himself sitting atop a Dugati bike. "Today I am 43 years old. I look and feel 26! U cant keep a good Man down! Keep a smile when they want you to frown."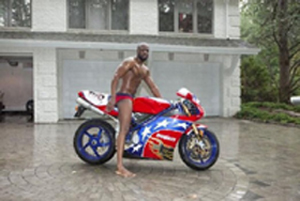 Former Fugee Wyclef Jean is also in a jam. Jean celebrated his 43rd birthday on October 18, 2012 by posting on his Twitter account a barely clothed picture of himself.

That almost-in-his-birthday suit photo isn't the problem. 'Where's the money?' is more the cry.

Yéle Haiti founded by Jean in 2005 to benefit his native Haiti has closed amidst a financial scandal that has the hip-hop star wasting money and personally profiting.

The official website of Yéle Haiti is down having expired on October 8, 2012 and is "pending renewal or deletion."

Jean and Yéle Haiti - a word Jean minted to mean "cry for freedom" - have been described as:

"A personal slush fund for the singer, his family members and his employees."

According to the New York Times which investigated and broke the story of the charity closing, the New York attorney general's office has an ongoing investigation into Yéle's finances that dates back prior to the January 12, 2010 quake.

Jean "declined to accept a settlement proposed by the attorney general covering the charity's pre-earthquake activities."

The settlement proposed by the NY attorney general required Jean and Yéle's other founders to pay $600,000 to cover acquired debts and pay for a forensic audit covering the years since the 2010 earthquake.

In the aftermath of the devastating earthquake Yéle Haiti received a reported $16 million.

Post quake audits disclosed that $9 million of the money raised was spent by Yéle' on salaries, travel, and office expenses. Yéle's questionable spending also includes paying Eric Warnel Pierre, Jean's brother-in-law, over $600,000 for projects that were never completed and with a mysterious Florida company called Amisphere Farm Labor that has no record of even existing.

In an interview with MTV the performer offered his view: "When you start an organization, there are gonna be mistakes, but the mistakes were never us banking money in our pockets to get rich on behalf of our people," he said.

"When those kind of mistakes are made within governance, you bring in new accountants, new governance, and that's what we did. The legacy of Yéle Haiti and why people trust in Yéle Haiti is because it's not something I created when the earthquake came. This is something I created in 2005. Always remember this: if you decide that you're not just gonna be musician, you're not gonna just be a rapper, you're gonna stand up for something and be in the forefront of it, you're gonna get challenged constantly."

The controversial hip-hopper added, "As history goes it will protect me. So there's one thing that you might feel now, but 70 years from now, a hundred years from now, when you're not around, facts come out. So history will always be on my side because the truth eventually ends up coming out."

According to the NY Times report:

A forensic audit of Yéle's $3 million in expenses between the years of 2005 and 2009 found that a total of $256,580 in illegitimate benefits had been doled out to the ex-Fugees rapper and other board members. Among these expenditures - $24,000 spent for Wyclef's chauffeur services and $30,763 on a private jet that transported Lindsay Lohan from New Jersey to Chicago for a benefit rally. $57,927 was spent on private jets to fly Matt Damon and other celebs to Haiti.

Furthermore, Yéle spent $1.4 million on office expenses, including $37,000 in rental fees for Wyclef's own recording studio in Manhattan.

At the same time, according to the Times, much of the money Yéle actually spent on charitable projects has gone to waste. Nearly $469,000 was spent on the construction of temporary homes, a medical center and a plaza in Cité Soleil, none which came to fruition.

Portraying himself as persecuted like Jesus and Martin Luther King, Jr., Jean wrote with indignation in his book Purpose: An Immigrant's Story," released on September 18, 2012, about insinuations that he had used his charity for personal gain. He says he did not need to – "I have a watch collection worth $500,000" – and that doubters will someday understand that "Yéle is Haiti's greatest asset and ally."

Jean himself took $100,000 to perform a charity concert and has given his relatives paychecks of over half a million dollars for unspecified work.

Also . . .

The Smoking Gun posted documents showing that the group made payments of over $100,000 to Jean's alleged mistress.

Last week another class action lawsuit was filed in New York against New York's biggest modeling agencies charging that they have been cheating their models out of royalties for years.

Models are complaining that while they may be trotting down runways in expensive outfits, the pay checks they trot to the bank are of the bargain basement variety.

The lawsuit, as first seen in the NY Post alleged that modeling agencies, advertising agencies and brands gave inaccurate financial statements, concealed funds received on their clients' behalf, and used models' money for other expenses, the court papers say.

Defendants named are:

Modeling Agencies: Next Management LLC - Wilhelmina Models Inc. - Wilhelmina International Ltd. - Ford Models Inc. - Elite Model Management New York LLC - DNA Model Management LLC - IMG Models Inc. - Trump Model Management LLC - MC2 dba aka Karin Models of New York LLC - Major Model Management Inc. - Silent Models LLC - Fusion Model Management Inc. - Marilyn Model Management Inc. - 1 Management LLC - Red Model Management Inc. - Request Model Management Inc. - Supreme Model Management LLC - VNY Model Management Inc. - Men Women NY Model Management Inc. - APM Models Inc. - Q Model Management dba aka New York Model Management Inc. - Click Model Management Inc. - S Model Management LLC - Elite Model Management Corporation and NYC Management Group Inc.

Advertising Agencies named are: McCann-Erickson USA Inc. - McCann-Erickson Corporation - Ogilvy + Mather Partners Inc. - Publicis Inc. - JWT LLC - Laird + Partners New York LLC - Leo Burnett Company Inc. - Saatchi + Saatchi North America Inc. and Kirshenbaum Bond & Partners Inc.

Beauty Brands named are: L'Oréal USA Inc. - Revlon Inc. - Garnier LLC - Coty Inc. - Aveda Corporation - Sephora USA Inc. and Maybelline LLC.

The models lost a collective $20 million to the agencies' shoddy accounting practices, the suit alleges. "Each of the modeling agencies has money in its accounts that rightfully belongs to models, that is being used by the modeling agencies and which has not been paid to models," the lawsuit says.

Bringing the lawsuit is covergirl Louisa Raske, a 5-foot-9 blonde who has graced the May/June 2005 cover of Brides magazine.



Louisa Raske on the cover of Brides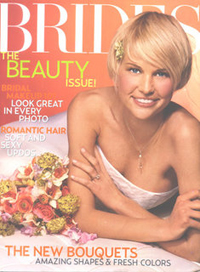 The suit claims models were told they would "never again model in New York" if they sued the agencies. Contract language even waived models' right to sue, the papers said.

This isn't the first time modeling agencies have been accused of cheating their models.

In 2005 seventy-two of the largest and best known model and talent agencies in New York State lost a huge class action suit and had to pay millions of dollars in fines and restitution for charging commission rates up to twice the amount the state lawfully allows.

According to an article in The American Lawyer, which first reported that a settlement of $22 million was close to being approved, the case was instigated in 2001, in California by Carolyn Fears, 34, a 5-foot-11 redhead who left Illinois at 19 to join Ford Models in New York. She met Brian Rishwain, himself a former Calvin Klein model who now practices entertainment law in Los Angeles.

Fears was irate after discovering that while Ford was taking a 20 percent commission every time she was booked, the agency was also charging her employers - mostly magazines - a 20 percent commission. The modeling agencies were registered as talent managers under New York State law, a classification with no set cap on commissions.

Rishwain suggested that they were nothing more than employment agencies, which are limited to commissions of 10 percent. Rishwain took Fears's case and brought on board the New York firm of Boies, Schiller & Flexner, the law firm of David Boies, which successfully brought price-fixing suits against the auction houses Sotheby's and Christie's. With five models from other agencies, Fears filed a class-action suit in New York seeking a return of commissions she contended she should never have paid.

The federal class action, now called Fears v. Wilhelmina Model Agency, Inc., alleged that the agencies-including Ford Models Inc., Next Management Corp. and IMG Models Inc.-colluded to set their rates at the same level so that models couldn't jump to another agency to get a better deal. The suit was filed in June 2002.

A separate class action, filed in State Supreme Court in Manhattan in 2003, addressed the violation of New York's business law which caps employment-agent commissions at 10 percent.

In July 2003, Judge Baer approved the suit as a class action, and defined the "class" of potential claimants as any model employed by a New York agency between 1998 and 2002.

In October, the parties caved and submitted a settlement proposal of $21,855,000 -"cash."

Then there are performers who benefit from tickets to their concerts being sold at jacked up prices.



Justin Bieber is just one of many performers who have a stake in high priced tickets.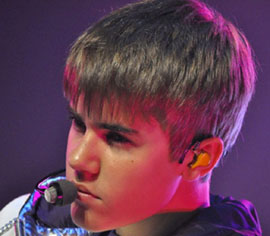 Chief Investigative Reporter of NewsChannel 5 in Nashville Phil Williams dug deep and hit investigative pay dirt when he discovered and reported that "Justin Bieber's management scalped their own share of the tickets on the secondary market for well above the face value."

The Fan Freedom Project - a Washington, DC based 501(c)(4) tax-exempt, "public benefit corporation dedicated to promoting and preserving the rights of live event patrons," provided Williams with many of the statistics.

The report also charged that in 2009, Keith Urban promised fans affordable tickets at $20 a piece, but only 389 of the 15,000 were offered at the $20 price. And only 1,600 seats were sold to the general public for Taylor Swift's 2009 show at Bridgestone Arena. Most recently, the Smoking Gun posted a leaked copy of Katy Perry's California Dreams Tour rider, which showed that Perry reserves the right to scalp her own tickets on the secondary market at inflated prices.

The investigation was apparently started after Bieber's Believe tour, boasted he had sold out Madison Square Garden in 30 seconds and his entire U.S. tour in just an hour.

Ticket information obtained by Williams about Bieber's Nashville concert disclosed that - out of almost 14,000 available seats - the number actually set aside for that public sale: just 1,001.

In other words, tickets which fans thought they could buy for $20 were being sold at higher prices with the performers or their companies standing to benefit.

According to the Channel 5 report: "But what may surprise Bieber fans even more is what we found on TicketsNow: 14 tickets from Section 205, Row G were listed for $246 each. Ticketing documents show that entire G row went to Bieber's tour. We also spotted three tickets from Section 219, Row G, listed for $216 each. Those tickets also were reserved for Bieber's tour."

That means only members of Bieber's fan club could buy the tickets.

"I think there is no question when one looks at the document that Bieber is scalping his own tickets," Dean Budnick, who co-authored with Josh Baron the book: Ticket Masters: The Rise of the Concert Industry and How the Public Got Scalped told Williams: "I think if one takes a deeper look at the situation and the context, one can understand why he's doing it. But nonetheless that is what's going on."

"He noted that artists see how much the scalpers make, and they want a piece of the action. Those ticketing documents also show that Bieber's tour held back 500 tickets to be sold at marked-up prices as part of Ticketmaster's Platinum Exchange program, along with some 900 seats reserved for various programs labeled as "VIP" tickets," stated the NewsChannel 5 investigation which stated that they "found a similar pattern regarding ticket availability three years ago for Taylor Swift's tour, when after all the presales and holds, there were less than 1,600 seats left for the general public. That same year, scalpers were blamed after Keith Urban fans had trouble getting what he had promised would be a $20 ticket. But, out of almost 15,000 seats for his Nashville show, the truth is there were just 389 tickets available at that price."

"Consumers are set up for great disappointment," said Elizabeth Owen, the former head of consumer affairs for the state of Tennessee who now works as a consultant for the Fan Freedom Project.

Nobody objects to an artist profiting from their own tour. The issue is a misrepresentation of how many cheap seats are actually available.

"No business can advertise something for sale - a product or a service or whatever - at a certain price unless they have enough of that product or service to meet reasonable public demand," Owen said, referring specifically to a law that has been on the books in Tennessee since 1977. So is it a violation of the law?

"In my opinion, it is," she told the television station.

Fan Freedom Project is pushing for legislation that would require the public to be told exactly how many tickets are really available to the general public. Ticketmaster is fighting such legislation claiming such disclosure " would only help the scalpers know how much they can jack up the price."

When it comes to corruption Las Vegas isn't going to take a back seat to anyone.

In a report filed Thursday, October 18, in Clark County District Court, Larry Bertsch a court appointed accountant and special master indicated that financing for the Las Vegas Mob Experience tourist attraction likely involved a "fraudulent transaction" and "the earmarks of a Ponzi scheme."

The scandal was first reported by Steve Green in The Las Vegas Sun.

The failed Mob Experience exhibition, which was housed at the Tropicana Hotel, is involved in several lawsuits. Bertsch first filed a report a year ago followed by the update in which he concluded that securities laws weren't complied with as investors were induced into pumping millions of dollars into the project by Las Vegas businessman Jay Bloom.

The Bertsch findings included:

"The investment plan developed by Murder and Mafia, under the apparent direction of Bloom, bears the earmarks of a Ponzi scheme. In this plan, investors in an unrelated venture, Jekyll & Hyde (early investors), were treated as 'negative equity.' In effect, investors in Murder and Mafia (later investors) were diluted by the early investors."

The Mob Experience filed for bankruptcy with $20.8 million in debt last year. A bankruptcy judge approved its reorganization plan in January 2012. It was bought out of bankruptcy by JVLV Holdings which reopened the space at the Tropicana as the Mob Attraction. The Mob Attraction has several artifacts, features and even staff from Bloom's old Mob Experience company.

The owner of the Mob Attraction, businessman John Vipulis and other creditors are now fighting with Bloom over ownership of the artifacts.

According to published reports, in September 2012 Clark County Judge Mark Denton ordered Bloom to pay $33,495 after a lawsuit accused of him of drafting a bogus lease and failing to vacate his foreclosed home.

Previously, Bloom was sued by GC-Global, which claimed he lied about his debts to secure a $3 million loan, then spent the money on himself.

The daughter of late Mafia boss Sam Giancana also sued the exhibit, claiming it owes her $22,300 for her father's personal effects, and another $286,500 for a 5-year consulting contract that was canceled.

In a new class action, lead plaintiff Harold Braxton claims lead defendant Jay Bloom told him and others about "the bright economic future of the exhibit in order to convince the plaintiffs to invest, or to continue to invest in it. Investors were promised a stream of future revenue, including a share in the exhibit's future receivables," according to the complaint in Clark County Court.

Braxton seeks damages for professional negligence, fraud and conversion. He is represented by Marc P. Cook with Bailus Cook and Kelesis.





Broadway To Vegas is supported through advertising and donations. Priority consideration is given to interview suggestions, news, press releases, etc from paid supporters. However, no paid supporters control, alter, edit, or in any way manipulate the content of this site. Your donation is appreciated. We accept PAYPAL. Thank you for your interest.



ART AND ABOUT


HENRY OSSAWA TANNER: MODERN SPIRIT

Resurrection of Lazarus 1896 oil on canvas, on loan from the collection of the Musée d'Orsay. Photo: Herve Lewandoswki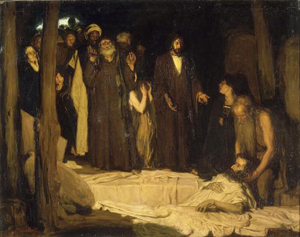 This major exhibition delves into the life and career of African American artist Henry Ossawa Tanner (1859–1937). The son of a former slave, Tanner trained in Philadelphia under American artist Thomas Eakins and went on to achieve international success. A survey of more than 100 works, Modern Spirit includes 12 paintings that have never been shown in a Tanner retrospective, as well as the only two known sculptures that Tanner completed.

Also featured is the artist's famed Resurrection of Lazarus, a career-making canvas on loan from the collection of the Musée d'Orsay that earned Tanner his first international praise in 1897. The painting had never crossed the Atlantic before this exhibition, which concludes its U.S. tour at the MFAH.

Modern Spirit follows Tanner's journey from his upbringing and training in Philadelphia after the Civil War; to Paris, where he joined the expatriate community of artists in the late 19th century, showing frequently at the Paris Salon and mentoring other African American artists; to his success at the highest levels of the international art world at the turn of the 20th century.

The story continues with Tanner's unique contributions in aid of servicemen during World War I through the Red Cross in France; his Modernist invigoration of religious painting deeply rooted in his own faith; and his depictions of the Holy Land and North Africa. The exhibition also presents the first scientific and technical analysis of Tanner's artistic materials and methods.

Accompanying the show is the most substantial scholarly catalogue to date on Tanner's life and work. The book includes 14 essays written by scholars from the United States and France.

This exhibition is organized by the Pennsylvania Academy of the Fine Arts, Philadelphia, PA and is on display October 21, 2012 - January 13, 2013 in the Beck Building at the Museum of Fine Art in Houston, Texas.

CHING VALDES-ARAN: NEW AND SELECTED WORK

Ching Valdes-Aran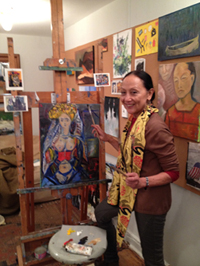 is an exhibition by the Obie-award winning actor. This solo exhibition of her paintings is the first time on display in the United States.

For this exhibition, Valdes-Aran will show around thirty pieces which use oil, acrylic and mixed media on canvas.

On view at the Philippine Center Gallery in New York City from October 22 through November 2, 2012.

Valdes-Aran's first solo art exhibition, Memories, Reflections & Dreams (for Leticia), was at Sining Kamalig in Quezon City, the Philippines, in 2009.

She won the Obie award for outstanding performances in off-Broadway plays in 1997 for Flipzoids.

Among her many roles, she also appeared in The House of Bernarda Alba, Federico Garcia Lorca's classic play, where she played the lead role. The musical director was her brother Dax Valdes.

Ching Valdes-Aran was born in San Nicolas, Ilocos Norte, Philippines. She lives and works in New York City.


SWEET CHARITY


LADY GAGA

Elton John and David Furnish. Photo: Getty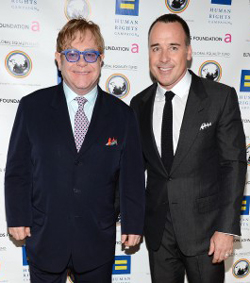 has announced that she has donated her LennonOno Grant for Peace to Elton John AIDS Foundation.

"I'm supremely honored to accept this grant and award today on behalf of youth empowerment around the world," Lady Gaga said in her October 9 acceptance remarks at the award event in Reykjavik, Iceland. "I will be donating this grant to the Elton John AIDS Foundation, and I will be working closely with them."

Awarded every two years on John and Sean Lennon's birthday, the LennonOno Grant for Peace was also awarded this year to peace activist Rachel Corrie (posthumous), author John Perkins, feminist punk rock band Pussy Riot, and journalist Christopher Hitchens (posthumous).

The award honors individuals for work campaigning for equality for gay, lesbian and transgender individuals.

In related news - On Monday, October 15, 2012, the Elton John AIDS Foundation (EJAF) presented its 11th annual An Enduring Vision benefit at Cipriani Wall Street in New York City. Award-winning CNN anchor Anderson Cooper served as host, and Founder Sir Elton John and Chairman David Furnish paid tribute to several philanthropists by presenting EJAF's Enduring Vision Awards to long-time supporters Robert Kraft, Diana Jenkins, and Joseph Blount.

Then this coming week-end Sir Elton will stage a massive four-day party beginning in Los Angeles and ending in Las Vegas to celebrate David Furnish's 50th birthday.

John and Furnish entered a civil partnership on December 21, 2005. They held a low-key ceremony at the Windsor Guildhall, followed by a lavish party at their Berkshire mansion, thought to have cost almost $2 million. Their son, Zachary Jackson Levon Furnish-John, was born to a surrogate mother on 25 December 2010 in California.

Furnish's actual natal day is Thursday, October 25. On that day 200 of their closest friends will chow down at a dinner at the Belasco Theatre in Los Angeles.

Guests will be flown in from all over the world and put up in the luxury Four Seasons Hotel in Beverly Hills. According to Britain's Mail the party-goers include Victoria and David Beckham, and model/actress Elizabeth Hurley.

Friday's festivities will continue at the Greystone Manor nightclub, where Cher will perform. Then revelers will be driven to Las Vegas on Saturday 27, with guests watching Elton perform his Million Dollar Piano show at Caesars Palace. Lady Gaga, Cher, Scissor Sisters and the Cirque du Soleil troupe are said to be among the artists booked to perform at the various events over the four-day stretch.

A BASH TO BENEFIT THE REVAMPING OF A.C.T.'S STRAND THEATRE by celebrating Hollywood's Horror Classics with a Gala Street Party.

The Mysterious Benefactor Dinner - The Top Chefs In SF Come Together for One Spectacular Meal. A collaboration by Gary Danko, Tyler Florence Nancy Oakes and Jennifer Puccio of Park Tavern. Complimentary costume rental offered by A.C.T.'s famed costume shop.

A Bewitching Evening With Stevie Nicks is a Private Concert by the Ever-Enchanting Songstress, plus DJs and dancing in the haunted Peep Show. Single tickets $500 to Patron Table - $50,000.

Host Committee: Ken Fulk, Carey Perloff, Alison Gelb Pincus, Jeremy Stoppelman David and Jacqueline Sacks, Allison Speer, Trevor and Alexis Traina Jeff and Laurie Ubben, and Anne Waterman.

Saturday, October 27, 2012 at 310 Seventh Street, San Francisco.

KENDRA KIMBROUGH DANCE ENSEMBLE (KKDE) presents 15th Anniversary Celebration Concert In The Meantime as Tribute to Breast Cancer Awareness Month.

Friday, October 26 – Saturday October 27, 2012, at Laney College Theater, in Oakland, CA.

This original dance-drama probes the period of time during which a person awaits news that may significantly alter her life. In the Meantime combines dance and text to provide a glimpse into the hidden anxieties of anticipation, and an intimate insight into the meantime - when one hopes for the best but must prepare for the worst.

Written in collaboration with Izzie-nominated Delina Patrice Brooks, a Bay Area-based songwriter, playwright, dancer, and choreographer, and features vocalist Tossie Long and accompanist Tasche.

Director Kendra Kimbrough Barnes presents In the Meantime as a tribute to Breast Cancer Awareness Month, remembering her mother's battle that ended 21 years ago, and to the many families still affected by the disease. This dance-theater work probes the lives of women who cope with different aspects of breast cancer. KKDE explores what it's like to face the possibility of death while managing the demands of life. Through movement and text, the dancer-actors articulate the gripping emotional commitment and vulnerability of those suffering from breast cancer, whether researching preventive measures, caring for a loved one who is ill, or personally facing the disease. In The Meantime also takes an honest look at breast cancer awareness campaigns.

The dancers are: Leila Anglin, Alena Odrene Cawthorne, Clairemonica Figueroa, Cria Merchant, Lavinia Mitchell, Chelsea Sibet Morris, Roquisha Townsend, and apprentice Marianna Hester.


REALLY BUGGED ABOUT IT
Real bedbugs close a show while the literary type stage an opening.

The discovery of bedbugs has canceled Horizon Theatre Rep's production of The Balcony a 1957 politically inspired play by Jean Genet, which was scheduled to be staged at New York City's The Arclight Theatre, to November 4.

The little critters were discovered backstage on the eve of its opening.

Neither political party, nor any terrorist group has claimed responsibility for the attack, which left marks on several humans and created chaos in the wings.

According to an October 19 release by Jonathan Slaff, Press Representative, "The problem was discovered as the cast was preparing for its final tech dress rehearsal on Wednesday, October 10. Members of the cast were bitten and the discovery sent a shock through the company, shattering its morale.

"Efforts were made to salvage the production by attempting to restart the play after a hiatus, during which time the space could be certified bug-free and brush-up rehearsals could be held. However, a delayed run was ultimately not possible because the Arclight Theater was rented for another production beginning November 8.

"Refunds have been made to all ticket buyers.

"Horizon Theatre Rep is currently in the process of negotiating with a new director and a new theatre space for The Balcony.

The Balcony is Genet's rant on the contemptibly of society as seen through key political figures visiting to a brothel where sexuality plays almost no role, where what is shown is a desire for power. Genet was obsessed with sex, revolution and prostitution. He mocks the roles key figures play in society as reality, role playing and illusion become obscured. Director Frank Licato had revisioned the play transforming it into "modern dress," re-casting the bordello as a bunker.

The cast featured Lyndsey Anderson, Tara Cioletti, Crawford M. Collins, Fabio Costaprado, Andreas Damm, Rafael De Mussa, Marc Geller, Kevin Gilmartin, Kristen Lazzarini, Hunter Macnair, Timothy Mele, Victor Joel Ortiz, Frank Palmer, Mitzi Peirone, Orlando Rivera, Imran W. Sheikh, Sheilagh Weymouth and L.B. Williams.

The production had music by Donald Stark. Set design by Rebecca Lord-Surratt. Lighting design by Lucrecia Briceno and costume design by Kathleen Doyle.

The real blood suckers aren't to be confused with Bedbugs!!! The Musical which was a hit of the 2008 New York Musical Theatre Festival.

Billed as "the Comedy Sci-Fi Thriller Rock Musical" it opened October 19 at ATA Chernuchin in midtown Manhattan.

With music by Paul Leschen and book and lyrics by Fred Sauter, Bedbugs!!! is described as following "the hilarious and heartbreaking story of Carly, a passionate, lone exterminator hell-bent on ridding New York City of its bloodsucking infestation down to the last hideous parasite.

Set to an '80s inspired, melodic rock score, Bedbegs!!! will take audiences on a journey so fantastical they won't even realize they're in the throes of a bedbug apocalypse!"

In the meantime get a real exterminator to The Arclight Theatre.


AMERICAN CONSERVATORY THEATER IN SAN FRANCISCO GOES TO MOSCOW
A.C. T.'s Stephen Buescher directed the performance.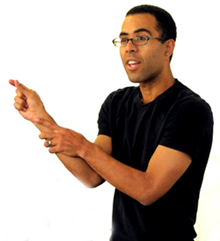 Only one U.S. theater school was selected to perform at Moscow Art Theatre School's International Festival - that was the A.C.T. of San Francisco.

This year's festival, titled Open Class: Stanislavsky Continues, honors the 150th birthday of Konstantin Stanislavsky, founder of the Moscow Art Theatre. The Festival began in Moscow on October 15 and wraps up today, Sunday, October 21.

The International Festival of Acting Schools marks the first time in Moscow history that theater schools from eight countries - England, Hungary, Germany, Italy, Poland, France, Russia, and the United States - will congregate together to celebrate live theater as well as share in open discussions about the most urgent problems of contemporary theater.Each acting school participated in a series of master classes, lectures, and round-table discussion.

The 10 second-year A.C.T. M.F.A. Program students performed Federico García Lorca's acclaimed play The House of Bernarda Alba on Wednesday, October 17, on Moscow Art Theatre's Chamber stage. Directed by Stephen Buescher, head of movement and physical theater in the A.C.T. Conservatory, the participating students are Blaire Busbee, Nemuna Ceesay, Philip Estrera, Asher Grodman, Dillon Heape, Lateefah O. Holder, Lisa Kitchens, Aaron Moreland, Elyse Price, and York Walker.

The other participating schools include:
Centro Internazionale La Cometa, Rome, Italy
Performing: Katzelmacher, from the movie script by Rainer Werner Fassbinder

Ernst Busch Academy of Dramatic Arts, Berlin, Germany
Performing: Casimir and Carolina by Eden von Horvath

Ludwik Solski State Drama School, Krakow, Poland
Performing: Three Sisters inspired by Anton Chekov

Moscow Art Theatre Studio, Moscow, Russia
Performing: Metamorphosis by Ovid

Rose Bruford College of Theatre and Performance, London, United Kingdom
Performing: …Pages from the Book of… by Bruno Schultz

St. Petersburg University of Theatre, St. Petersburg, Russia
Performing: Futurismvisions, 23 improvisations around the themes of Russian futuristic poetry

Théâtre National de Strasbourg School, Strasbourg, France
Performing: Eugene Onegin by Alexander Pushkin

University of Theatre and Film Arts, Budapest, Hungary
Performing: Spring Awakening by Frank Wedekind.

The Moscow Art Theatre was established in 1898 by Konstantin Stanislavsky and V. I. Nemirovich-Danchenko who, in their mission to discover the truth in drama, discovered that its essence is the ensemble. Through their close association with Anton Chekhov and his plays and through Stanislavsky's influential teachings, The Moscow Art Theatre became the birthplace of modern theater and modern actor training.

The A.C.T. Master of Fine Arts Program is the only theater training program in the country accredited to award the master of fine arts degree, yet is not affiliated with a college or university. Graduates of the program include: Elizabeth Banks, Annette Bening, Christopher Fitzgerald, Danny Glover, Omar Metwally, Dileep Rao, Anna Deavere Smith, and Denzel Washington.


SPREADING THE WORD


MOLLY SMITH Artistic Director of Washington, DC's Arena Stage Theater will make her Broadway directorial debut this spring with Eric Coble's two-character play The Velocity of Autumn starring Estelle Parsons and Stephen Spinella.

NATIVE VOICES AT THE AUTRY: THE FIRST LOOK SERIES America's Leading Native American Theatre Company Presents the free First Look Series - Staged Readings of New Works.

Emergency Management a new play by Jason Grasl (Blackfeet Tribe).

On the eve of his announcement as Flagstaff mayoral candidate, hot-shot rising political star Lanford Walkerton is forced to confront ghosts from his past, which - if exposed - risk everything he's worked so hard to build.

Thursday, October 25, at the Autry in Griffith Park, Los Angeles.

BRINGING TO LIFE A WOMAN THAT ROCKS Arena Stage, in partnership with the National Museum of Women in the Arts, presents a behind-the-scenes look at the new rock and roll event One Night with Janis Joplin. A truly original singer-songwriter with a voice like whiskey and an electric stage presence, Joplin was dubbed the Queen of Rock 'n' Roll.

Join cast members Mary Bridget Davies (Janis Joplin) and Sabrina Elayne Carten (The Blues Singer) for performances and insight into their roles. Meredith Rutledge-Borger, curator from the Rock and Roll Hall of Fame and Museum, will provide historic context and serve as moderator.

This event will take place in conjunction with the National Museum of Women in the Arts Women Who Rock: Vision, Passion, Power exhibit, on view September 7, 2012-January 6, 2013 in Washington, DC.

October 22, at the National Museum of Women in the Arts in Washington, DC.

NEIL SEDAKA performed his first piano concerto with the London Philharmonic orchestra at the Royal Albert Hall on Wednesday, October 17.

Sedaka, 73, performed his composition Manhattan Intermezzo.

The pop hit star studied at the Julliard School in New York, and as a student, he had been invited to compete in the prestigious International Tchaikovsky Competition in Moscow, only to be disqualified because his "name was linked to American capitalistic rock and roll."

Previous winners of the competition have included Van Cliburn and Boris Berezovsky.

THE PHANTOM OF THE OPERA

Sierra Boggess as Christine. Photo: Production publicity shot.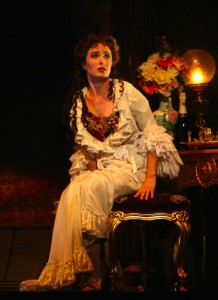 will welcome Sierra Boggess to the New York cast in January 2013 for a limited engagement as leading lady Christine Daaé.

Boggess, whose long history with the musical began when she originated the role in the revised Las Vegas production in 2006, has been specifically chosen by the creative team to join the cast in time for the production becoming the first Broadway show ever to celebrate 25 Years.

This appearance will bookend Boggess having also played the role for the London production's 25th Anniversary, which was marked by a special production at The Royal Albert Hall in October 2011.

She is currently starring in Cameron Mackintosh's original, record-breaking London production of Les Misérables as Fantine.

She'll join the Broadway cast of The Phantom of the Opera, the week of January 21, 2013 for a strictly limited engagement.

The Broadway production's 25th Anniversary will be marked by a Special Gala Performance the night of Saturday, January 26, 2013.

MICHAEL STRAHAN a name Broadway To Vegas has never before printed, has finally come to our attention. He's absolutely a delightful wonder - the perfect person to be pared with Kelly Rippa on their day-time talk show.

THE SHAKESPEARE SOCIETY continues its season with the second Shakespeare Talks event, Directing Shakespeare. This event will host a lively conversation and Q&A session with some of New York's most exciting directors of Shakespeare, including Tony winner Daniel Sullivan, Aniel Sullivan, Davis McCallum, Liesl Tommy and the Shakespeare Society's Artistic Director, Michael Sexton, who is currently directing Henry V for Two River Theater Company. Complimentary wine will be served afterwards and audience members will have a chance win a pair of tickets to one of The Public's Shakespeare in the Park productions.

This event is the second of The Shakespeare Society's Shakespeare Talks, a new series of intimate events, aimed at opening up the conversation about Shakespeare with the audience and colleagues in the theatrical, academic, and educational fields. In partnership with The Pearl Theatre Company. Monday, October 29, at The Pearl Theatre in New York City.

THE BOARD OF DIRECTORS OF THE OLD GLOBE in San Diego has announced the appointment of Barry Edelstein as Artistic Director. A nationally-recognized director, producer, author and educator, Edelstein will work together with Managing Director Michael G. Murphy to lead San Diego's flagship arts institution. Both Edelstein and Murphy will report jointly to the Board of Directors. Currently the Director of The Public Theater's Shakespeare Initiative in New York City, Edelstein will assume the artistic directorship of The Old Globe on November 1, 2012 and will reside full-time in San Diego in January 2013.


OTHER PEOPLE'S MONEY


THE ROLLING STONES who are already rolling in dough will add to the nest egg. The rock veterans will play two nights at London's O2 arena with cheap seats going for $145 while the "standard ticket" is priced at $604. VIP hospitality tickets are $1,531.

The four scheduled shows are to mark the group's 50th anniversary.

The London shows take place November, 25 and 29 while the New Jersey shows at the Prudential Center in Newark, are lined up for December 13 and 15.

The Prudential Center will be able to accommodate 19,000 fans. The December 15 show will also be turned into a pay-per-view event called One More Shot. That will run live.

THE NEIMAN-MARCUS CHRISTMAS CATALOGUE has for sale a walk on part in the Broadway revival of Annie. Price? $30,000.

THE QUARTER POUNDER VERSUS SIZE ZERO McDonald's fast food restaurant is suing the city of Milan, Italy claiming it was forced out of its location there to make way for a Prada store.



HILARY MANTEL has won the Man Booker Prize for her novel Bring up the Bodies, a bloody story about the death of Anne Boleyn and the sequel to Wolf Hall, which won the prize in 2009.

Mantel is the first woman and the first living British author to win the prestigious literary prize twice.

Mantel's win also makes her the first person in Man Booker history to win the prize for a direct sequel. She is only the third double winner of the award, after JM Coetzee and Peter Carey.

The prize, which celebrated its 40th anniversary in 2008 after launching in 1969, aims to promote the finest in fiction by rewarding the best novel of the year written by a citizen of the United Kingdom, the Commonwealth or the Republic of Ireland. To maintain the consistent excellence of the Man Booker Prize, judges are chosen from a wide range of disciplines, including critics, writers and academics, but also poets, politicians and actors, all with a passion for quality fiction.
The award carries a cash prize of 50,000 British pounds.


JUMPING THE BROOM . . . .


CROWN PRINCE GUILLAUME 30, first in line to Luxembourg's throne, married 28-year-old Belgian Countess Stephanie de Lannoy. Europe's royalty as well as ordinary citizens attended an October 20 service at the Cathedral of our Lady of Luxembourg, a day after the couple tied the knot in a civil ceremony. Her lace El Saab wedding dress with a 13-foot train was reported to have taken 3,200 hours to make. The dress featured three-quarter length sleeves and a silk tulle veil, and was also adorned with a silver floral motif.

For the wedding banquet attended by 800 people, Bocuse d'Or-winning chef Lea Linster created a buffet medley including Riesling-marinated pork and veal pate, lobster in gelee consomme, and sea bass in salted crust and thyme stuffing; dessert included Madeleine cakes, choux a la creme pastries, and creme brulee.

The festivities included included free concerts, street shows and a giant fireworks display. With a population of just over 500,000, the duchy is never-the-less an important financial center and is home to the world's largest steel manufacturer. It also boasts the second-highest gross domestic product per capita in the world, more than $80,000.

HOLLYWOOD ROYALTY JESSICA BIEL AND JASON TIMBERLAKE were wed in a private ceremony in Italy on October 19.

The couple recited their vows in front of 80 people on the church grounds of the five-star Borgo Egnazia resort.

Some of the celebrities attending the wedding were late-night host Jimmy Fallon, Biel's 7th Heaven television sister Beverly Mitchell, rapper Timbaland and comic Adam Sanberg.



DR. JEKYLL AND MR HYDE Adapted by Jeffrey Hatcher, based on the classic novella by Robert Louis Stevens.

Peter Vann makes his Tennessee Rep directorial debut with this production.

Sex, drugs, violence... A psychological thriller that makes a familiar horror story scary again.

Samuel Whited, stars as Dr. Jekyll. In addition to Whited, the production stars Chris Bosen, Matthew Carlton, David Compton, Jamie Farmer, and Amanda Card McCoy.

On the fog-bound streets of Victorian-era London, Henry Jekyll experiments with exotic "powders and tinctures" have brought forth his other self-Edward Hyde, a sensualist and villain free to commit the sins Jekyll is too civilized to comprehend. As Jekyll himself falls prey to Hyde's control, the audience is taken along for the moral questions that arise as sympathy for Hyde and contempt for Dr. Jekyll challenge the traditional roles of good and evil.

Which one will you sympathize with?

The timeless tale about the good doctor and his dark echo is brought to the stage in a fiercely theatrical adaptation by Jeffrey Hatcher with a new and shocking version of Robert Louis Stevenson's classic tale of depravity, lust, love, and horror. Peering into the hearts of men and seeing the evil that lurks there, this smart and suspenseful adaptation of the classic novella remains true to the original while eviscerating the sensuality and darkness in a way that only live theatre can.

Presented by the Tennessee Repertory Theatre at TPAC - Andrew Johnson Theater in Nashville through November 3, 2012.

THE GREAT GATSBY by F. Scott Fitzgerald. Adapted for the stage by Simon Levy.

Considered by many to be the Great American Novel, The Great Gatsby is at once titillating, fascinating and shocking in its portrayal of The Jazz Age that was soon to disappear from the American landscape. In this authorized adaptation, Simon Levy brings the humor, irony, pathos and loveliness of F. Scott Fitzgerald's American classic to the stage. Jay Gatsby, a self-made millionaire, passionately pursues the elusive Daisy Buchanan. Nick Carraway, a young newcomer to Long Island, is drawn into their world of obsession, greed and danger.

Brent Lefavor is the Resident Designer. Richard Lawrence is the Technical Director. Elise McDonald serves as the Stage Manager . Lesley Raybon is the Costume Shop Manager.

October 23-November 4, 2012 at New Stage Theatre, in Jackson, Mississippi. New Stage Theatre is Mississippi's only not-for-profit theatre.

ELEKTRA by Sophocles in a new translation by Olivier Award-winning playwright Timberlake Wertenbaker and an original score by Pulitzer Prize-winning composer David Lang.

Academy Award winner Olympia Dukakis will star as the Chorus Leader, with René Augesen in the title role, Caroline Lagerfelt as Clytemnestra, Anthony Fusco as the Tutor, Nick Steen as Orestes, Allegra Edwards as Chrysothemis, and Steven Anthony Jones as Aegisthus.

A.C.T. bills the production: "This new interpretation of the timeless Greek tragedy is a fast-paced thriller-of epic proportions. After her father, King Agamemnon, is murdered by her mother and her mother's lover, Elektra is consumed by grief and fiercely intent on revenge. Every day, she prays to the gods that her exiled brother, Orestes, might return to help her avenge their father's death, and every night, the silence of the gods drives her closer to madness. As Sophocles' iconic tragedy depicts humanity in its most extreme behavior, Elektra engages the audience as judge and jury-a stark reminder that we are all witnesses to our shared history."

Elektra will have scenic design by Ralph Funicello, costume design by Candice Donnelly, lighting design by Nancy Schertler and sound design by Cliff Caruthers.

Performances begin October 25 at the ACT in San Francisco.

THE PERFORMERS a new comedy by David West Read.

Directed by Evan Cabnet.

Starring Henry Winkler as legendary porn star Chuck Wood, who gets entangled in the romantic problems of two young couples - newcomer porn actors played by Cheyenne Jackson and Ari Graynor and a pair of wide-eyed out-of-towners portrayed by Alicia Silverstone and Daniel Breaker during the Adult Film Awards in Las Vegas.

Begins previews October 23 with the comedy officially opening November 14 at the Longacre Theatre, NYC.

VANYA AND SONIA AND MASHA AND SPIKE Christopher Durang's ode to Chekhov. Directed by Nicholas Martin.

Starring Sigourney Weaver and David Hyde Pierce.

The comedy parodies Chekhov's epic dramas, spins them together, and sets them in present-day Pennsylvania. Previews begin Thursday, October 25, at the Mitzi E. Newhouse Theatre, NYC with the official opening set for November 12.

EMOTIONAL CREATURE written by Eve Ensler and directed by Jo Bonney.

Emotional Creature features Ashley Bryant, Molly Carden, Emily S. Grosland, Joaquina Kalukango, Sade Namei and Olivia Oguma.

Based on Ensler's 2010 bestselling book, Emotional Creature explores what it is to be a girl - all the joys and thrills, the rites of passage, the growing pains, and the unique pressures - through a series of original monologues, stories and songs.

This fully-staged production spans wildly disparate cultures and continents, highlighting the diversity and commonality of the issues girls face, both personal and political, the world over.

The creative team includes Luam (Choreography), Myung Hee Cho (Scenic & Costume Design). Lap Chi Chu (Lighting Design) and Shawn Sagady (Projection Design).

Emotional Creature was first workshopped at New York Stage and Film at Vassar College in August 2010, with subsequent workshops in Johannesburg, South Africa and Paris, France.

Performances of the play begin on Friday, October 26, 2012 with an opening night set for Monday, November 12 at The Romulus Linney Courtyard Theatre at The Pershing Square Signature Center in New York City.

DO I HAVE TO DIE FOR YOU TO NOTICE ME? by Inigo Ramirez de Haro.

Directed by Swaine Kaui.

This contemporary work of intense dark comedy creates an amazingly funny and witty topsy-turvy world that puts your values to the test. Why are we scared of the unspoken, the taboo, the dark side...death? Since the beginning of time great men have understood that death is part of life, for without death there is no life, and without life there is no death. There is no security only uncertainty. Inigo torpedoes us into surrealistic situations where you don't know anymore what's right, what's wrong, what to think, or what to feel...you don't know if dreams become true or truths become dream, nightmare...you don't know whether to laugh or cry, die or make love. Family, Medicaid, Euthanasia, Love, Suicide, the 1% and the rest of Us, Human relations, our place in Nature, the Government...leaps into this celebration of life! Joy!...Enjoy!!...Enjoy Death!!!

The production features Pamela Martin (ICU 1), Jason Kirk (ICU 2), Joseph Leone (ICU 3), Mary Carroll (ICU 4), Daniel Lugo (Paraplegic), Jan Mizushima (Nurse), Dean Waters (Father), Andrew Gelles (Son), and Brian Rush (Gentleman).

October 24-28, 2012 at the Royal Theater at the Producer's Club, NYC.

SOWA'S RED GRAVY by Diane Richards.

Woodie King Jr. directs a cast that features Topny Award nominee Lonette McKeen, Aaron Fried, Jonathan Peck, Kimberly Q, Toni Seawright, Gary E. Vincent, Iris Wilson, David D. Wright, and Kene Holliday.

Sowa's Red Gravy is described as: "a play filled with humor and insight by a master storyteller of Southern folklore. The six character play with music captures the sound, heart, and fury of African-American culture. The play is similar in style and content to the works of the Harlem Renaissance writers Zora Neale Hurston and Langston Hughes. Sowa's Red Gravy is a play of southern "mulebone" folklore and unforgettable characters like Windy Willow, Sapphire and Luwana. Narrated by Sowa, a 110-year old wise woman, who resides in Harlem in quantum time, Sowa recounts her life before the emancipation and claims to have lived many lives as varied as a White Hollywood film star, an African Warrior and a Louisiana Voodoo Queen. Sowa's storytelling is so captivating that you are sure to be convinced she is telling the truth and you will delight in the other characters as well."

Set design by John Scheffler, costume design by Ali Turns, lighting design by Antoinette Tynes, and sound design by Bill Toles. Bruce Heath will provide choreography.

Opening Night set for Sunday, October 28th. Performances continue through November 18th at the New Federal Theatre in NYC.

UP THE LADDER by Roger Bennett.

Directed by Queensland Theatre Company's Artistic Director, Wesley Enoch.

Up The Ladder features more than 50 Dancers, Singers, Actors and Musicians from the Aboriginal Centre for the Performing Arts.

An inspiring story of triumph over adversity, Up the Ladder evokes the carnival atmosphere, humor and energy of 1940s and 50s sideshows as we follow an Aboriginal man's journey from the humble rough and tumble of post-war Australian boxing tents to a high profile professional career as a champion boxer.

Presented by the Aboriginal Centre for the Performing Arts and Queensland Performing Arts Centre in the Cremorne Theatre October 24-27, in South Brisbane, Australia.


WHO'S WHERE




A SPECIAL CONCERT TO DANIEL PEARL takes place Thursday: October 25th at the Embassy of Israel in Washington, DC. - which is the only event of the year open to the public. Dedicated to tolerance among peoples, this concert staged by The Embassy Series, commemorates the 10th anniversary of his brutal slaying by the Taliban. Performing will be The Israeli Chamber Project, voted #1 by the Ministry of Tourism in Israel. Tibi Cziger, clarinet. Sivan Magen on harp. Book Speltz on cello and Assaff Weisman on piano. In cooperation with the Daniel Pearl World Music Days, which is an international network of concerts that use the power of music to reaffirm our commitment to tolerance and humanity. Daniel Pearl was the Wall Street Journal reporter who was kidnapped and murdered by terrorists in Pakistan on February 1, 2002.

JOHN PIZZARELLI on stage at the Smith Center for the Performing Arts in Las Vegas on Saturday, October 27.

BARBRA STREISAND AND CHRIS BOTTI bring the show to the Air Canada Centre in Toronto on Tuesday, October 23. On Friday they can be enjoyed at the United Center in Chicago, IL.

GLEN CAMPBELL brings his Goodbye Tour to the Center for the Arts in Buffalo, NY on October 24. On October 25 he's on stage at the State Theatre in Ithaca, NY. The next night the tour stops at the Sands Event Center in Bethlehem, PA. Saturday's performance is at the Luhrs PAC in Shippensburg, PA.

ANNE HATHAWAY will make her cabaret debut with Tony winner Ted Sperling directing the one-night-only concert. The evening will feature the Academy Award nominee singing songs from the Kander and Ebb classic Cabaret. Also expect some surprise guests. Wednesday, October 24, at Joe's Pub in New York City.

BOO-YAH BASH FEATURING ZOWIE BOWIE returns from Las Vegas for one night Saturday, October 27, 2012 to rock at El Santo in Scottsdale, Arizona.


FINAL OVATION


ARLEN SPECTER Pennsylvania United States Senator and legitimate stand-up comedian died in his Philadelphia home on October 14, 2012. The cause of death was non-Hodgkin's lymphoma. He was 82.

Born in Wichita, Kansas, Specter was first elected in 1980, and represented Pennsylvania for 30 years in the Senate. A moderate, he was respected on both sides of the aisle.

He retired to become a stand-up comedian.

Specter demonstrated perfect comedic timing and won rave reviews when he performed a few years ago at the Pennsylvania Phoenixville Theater.

In December 2011 the former Pennsylvania Senator took to an open-mic night at Philadelphia's Helium Comedy Club and mocked Bill Clinton, former Pennsylvania Governor Ed Rendell, and Herman Cain. Most of Spector's joke ended with raunchy sexual punchlines. He act drew rave reviews.

Last March Specter make his Caroline's Comedy Club debut in New York City lampooning his former colleagues.

Shortly before his death Specter released a statement that he looked forward to getting back on the stand-up comedy stage.

He was booked to perform November 16 at the Media Theatre with Philadelphians radio station 94 WIP's Big Daddy Graham and Joe Conklin.

B. B. CUNNINGHAM, JR long time keyboard player and back up singer for Jerry Lee Lewis was shot dead October 14, 2012 in Memphis, Tennessee.

Police said the 70-year-old had been working as a residential security guard when just before 2 a.m. he responded to the sound of a gunshot at the a neighboring Cherry Crest apartment complex.

Cunningham was shot to death when he attempted to apprehend two fleeing suspects, according to a police affidavit.

When officers arrived, both Cunningham Jr and an unidentified 16-year-old boy were found dead.

On Monday October 15, Dock Britt, 22, was charged with first-degree murder and criminal attempted first-degree murder.

The musician had been part of Lewis's band since 1997 and in 2003 released a solo album, titled Hangin' In.

Cunningham Jr also worked behind the scenes at the famed Sounds of Memphis Studios as an audio engineer.

In 1971, he moved to Los Angeles where he served as chief engineer at Independent Recorders, working with the likes of Billy Joel, Elton John, and Lou Rawls. Cunningham returned to Memphis a few years later and launched his own studio.

As well as performing with rock and roll star Lewis, the musician also played with Swedish group The Cadillac Band, featuring 1960s pop stars.

Survivors include brother Bill Cunningham a founding member of '60s Memphis pop-soul band the Box Tops.

ROBERT LITZ actor turned playwright/screenwriter died October 10, 2012 at his home in Los Angeles. He was 62.

He began writing plays in the early 1980s. His first big break came when Great Divide was selected for The National Playwright's Conference at the Eugene O'Neill Theatre Center, and was subsequently produced Off-Broadway at New York Theatre Workshop.

His biggest success with Domino, a political satire set in Central America, which was produced at New York Theater Workshop in 1988. That was directed by David Esbjornson and starred Dan Butler. Other works included One World, Douglas, Mobile Hymn, which won the Dramalogue Award for Best Play, and Cycles, which recently completed a run at the Asylum Theater and Lab.

Litz wrote 17 produced plays for Off, Off Off Broadway, regional theaters and the Elephant Theater Company, where he was playwright-in-residence beginning in 2005. Much of his work focused on social and political themes.

He also wrote, produced and directed movies and TV shows.

He is survived by his mother and several cousins.








Next Column: October 28, 2012
Copyright: October 21, 2012. All Rights Reserved. Reviews, Interviews, Commentary, Photographs or Graphics from any Broadway To Vegas (TM) columns may not be published, broadcast, rewritten, utilized as leads, or used in any manner without permission, compensation and/or credit.
Link to Main Page
---
Laura Deni



For the snail mail address, please E-mail your request.
CLICK HERE FOR COMMENT SECTION