! >
Broadway To Vegas
  
 SHOW REVIEWS CELEBRITY INTERVIEWS GOSSIP NEWS

| | |
| --- | --- |
| | |
STAGES OF THE LAW - - THE 25th ANNIVERSARY PRINCESS GRACE AWARDS GALA - - PATTI LuPONE AND MANDY PATINKIN - - NOBODY'S PERFECT BY MATLIN AND COOLEY - - SAVANNAH FILM FESTIVAL HONORS CELEBRITIES - -THE QUALITY OF LIFE AT GEFFEN - - GOBLINS, GHOULS, & GHOSTS - - WALTER SICKERT: THE CAMDEM TOWN NUDES - - DONATE . . . Scroll Down


Copyright: October 21, 2007
By: Laura Deni

CLICK HERE FOR COMMENT SECTION
STAGES OF THE LAW - UNIQUE CONCEPT UNITES THEATRE, LAW, AND THE COMMUNITY


In what is believed to be the only collaboration of its type in America, Stages of the Law is a unique partnership between the Lansing, Michigan Thomas M. Cooley Law School and each of Lansing's downtown theaters – BoarsHead, Riverwalk and Lansing Community College - who each produce a play with a theme involving an aspect of the law. That is coupled with a discussion presented by a noted legal scholar from Cooley Law School. This season's theme? Ethics.

"We don't know of anybody else who had done anything like this. It is really a unique situation," Mike Siracuse business manager of the Riverwalk Theatre told Broadway To Vegas.

"When Riverwalk was getting ready to open in 1988, capital development campaign co-chairman Bill Helder approached Judge Thomas Brennan," Siracuse said referring to the man who founded Cooley Law School in 1972. Cooley Law School is the largest law school in the country with three campuses across Michigan. In addition to the Juris Doctor program, students at Cooley can also pursue a Master of Laws degree in taxation or intellectual property.



The Honorable Thomas E. Brennan played the judge in Inherit The Wind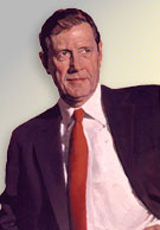 "They did a fund raiser for this theater at Cooley," continued Siracuse about Brennan putting in the word that Cooley should lend Riverwalk its auditorium to stage Inherit The Wind, the famous courtroom drama whose theme is the celebrated Scopes Monkey Trial.

The production was also noteworthy because Judge Brennan, former chief justice of the Michigan Supreme Court and former president of Cooley, was enticed away from his Florida retirement to take on the role of the judge.

A good time was had by all, but it would take over fifteen years before Stages of the Law would be an idea sparked in the lobby of the Center for the Arts, at a reception for incoming BoarsHead artistic director Kristine Thatcher. As Thatcher chatted with Cooley President Don LeDuc, Bill Helder had a brainstorm - the three downtown theaters collaborating. He pitched the idea LeDuc.

"They talked about doing a law themed play," recalled Siracuse. "Don said - If you can put together a season and put a law themed play in there - we'll be part of it. We'll underwrite it."

From there theatrical competition morphed into cooperation.



President and Dean of Cooley Law School, Don LeDuc thought up the name Stages of the Law. Before assuming his position at Cooley he served the U.S. Department of Justice as a special attorney in the criminal division. His position with the federal government included working on the Organized Crime Strike Force in Detroit, Mich. He then served as the administrator of the Office of Criminal Justice Programs for the State of Michigan.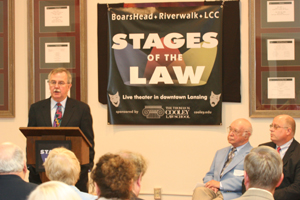 "Don LeDuc said - Let's call it Stages of the Law - and suggested a package where somebody can go to the box offices at either Riverwalk or BoarsHead, buy this package that will give them admittance and do it at a discount," continued Siracuse.

"We have BoarsHead, Riverwalk and LCC involved. We had three law themed plays, at different months, in the same season."

Stages of the Law was officially launched, marking the first time that all the downtown theater groups would come together on a collaborative project.

"At the end of last season everybody wanted to do it again - only bigger and better," added the ecstatic Siracuse.

The four groups kept meeting, to hone the devil in those details.

"Then the principle shopping district in downtown Lansing got involved. They wanted to really promote this and get some restaurants involved in the package," Siracuse continued.



Lansing Mayor Virg Bernero sees Stages of the Law as a positive for Lansing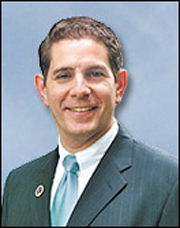 "This is an exciting step for the Lansing-area arts scene," Lansing Mayor Virg Bernero said. "All three of these theatre groups have rich histories, but by teaming up to develop this series, this creates incredible opportunities to build our downtown arts community."

"We're excited to be part of this theatrical adventure," Riverwalk Theatre representative Tom Ferris said. "It's really a tribute to Judge Brennan's foresight. It was his idea to have Cooley host our production of Inherit the Wind when we were raising funds to build the Riverwalk. I had the privilege of directing that show. Riverwalk is proud to be a part of this collaboration with Cooley, BoarsHead and LCC which will raise the profile of live theatre in downtown Lansing."

"The power of these three theatres joining with Cooley is an exciting demonstration of the vibrant cultural energy in this community," said Gary Knippenberg, dean of the Liberal Studies Division at Lansing Community College.

BoarsHead representative Kristine Thatcher added, "Cooley Law School is providing the foundation for an unprecedented collaboration among three area theatres. Stages of the Law will not only focus on three rich plays with law as their theme, but it will also bring the community together through forums with experts in the field of law who will share their accumulated knowledge in a unique way. We will be able to examine the philosophy of law, its guiding principles and the democracy that brought about the laws we have in place."

"It was such a success last year that we immediately agreed to do it again this season, and expanded it by including offers by area restaurants through discounts and deals to Stages of the Law patrons. Our Dinner & A Show billboards and marketing efforts have been a hit," stressed Terry Carella Director of Communications for Cooley Law School, who spoke with Broadway To Vegas about this project.

She was still gleeful about enjoying a free dessert she had devoured after eating in one of the participating restaurants. Carella received the sugar high because she possessed a Stages of the Law ticket.

"And the desserts are nice," injected Siracuse. "They didn't chintz on it at all."

"We're going to continue this every year because it has worked out so well," he promised.

The biggest challenge is not staging the shows, but keeping the books straight.

"I met with BoarsHead and LCC. It was a real challenge - accountability wise," admitted Siracuse. "How are we going to do this? What do I owe BoarsHead and what do I owe LCC?"

A voucher package good for all three Stages of the Law productions is $37 for adults and $22 for students. Packages contain a voucher for each show, plus a downtown Lansing restaurant voucher good for deals and discounts.

Siracuse has been with Riverwalk for 13 years. He confided that "believe it or not, my degree is in hotel management." After working for some major hotel chains he changed tracks. "I said, enough of this abuse, I'm going to go work in a theatre - where it's fun!"

Not everyone defines fun as a spreadsheet.

"I use an Excel spreadsheet," he explained. "A lot of it is by hand in the beginning. I just do a tally stroke for how many regular packages I sell and how many student packages I sell. I keep track of who I sold to. I keep all of that in my folder. Then at the end run of this show, I plug those numbers into the Excel spreadsheet and it figures BoarsHead and the LCC portions. I can show what I sold, how much I sold it for and who I sold it to."

"I gave BoarsHead and LCC the bookkeeping spreadsheets so they would know how to do their accountability," he expounded on the importance of everyone being on the same page.

"Cooley Law School sends us a check, BoarsHead a check and LCC a check to underwrite the costs of putting the show on. They are the money behind each of those three productions. It puts them in the forefront of the promotion of the package," he continued.

Last year saw $10,000 in underwriting funds from Cooley Law School with $5,000 going to BoarsHead and $2,500 each earmarked for Riverwalk and LCC.

"We are so excited about this," Siracuse emphasized. "When people first heard about it the reaction was - Drop dead!! I can't believe this!! What a cool idea!!"

This could be an example for other sections of the country.

You're dealing with lawyers. Get everything trademarked, copyrighted, compile a 'how-to' booklet and offer other communities help, for a consultant's fee, was our unsolicited suggestion.



Cooley Professor Cynthia Ward, who teaches and supervises law students in the area of elder law, will be the forum speaker for Jane Eyre, on Saturday, March 29 at Lansing Community College Performing Arts.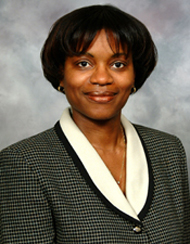 "The fun thing is that the Stages of the Law performances tie in to some sort of legal topic. We have one show where we have a lawyer from Cooley come in and talk about the legal subject which pertains to that performance," Carella added.

"Arts is a positive for lawyers," stressed Carella.

Gone are the days when an undergraduate degree in political science was the way to get accepted into law school

"Anyone with any kind of an undergraduate degree can get a law degree - even someone who has a degree in theatre," she proclaimed.

"There are so many options with a law degree. It just basically opens the door wide for opportunities. Also, you can command some sort of higher salary," she predicted.

No downside to having a law degree - except for the bad jokes.

"We have attorneys who are now in the arts," she emphasized. "We have an attorney here, Gordon Boardman, who has his own fine arts gallery. He's an intriguing and fascinating man. He donated one of his pieces of art to Cooley and we have it displayed in our Cooley Lobby and it is phenomenal. The arts and law is an exciting thing."

First of this season's law themed production is The Best Man, a political intrigue by Gore Vidal, directed by Bob Gras. William Russell and Joseph Cantwell are the chief rivals for their party's Presidential nomination. Cantwell, a ruthless and ambitious young man, has some "dirt" which could destroy his opponent's chances. But Russell uncovers equally damaging material against Cantwell. The question is will Russell forsake his high-minded principles and sink to his opponent's level.

"It did great," emphasized Siracuse about the production which closes this evening. "The Best Man is about candidates running for president. The theme this year is ethics. So, they are slinging mud at each other. Do I do this? Do I release this information? This is such a good show and everyone comes out of the auditorium going - That was wonderful. I learned something and it was great!"

Cooley law professor Nancy Wonch conducted the Riverwalk forum. "They talked about this show and ethics and ethics in general. It was also a talk back. It lasted about 45 minutes and was very informative," Siracuse reported.

"The forum is an important part because each of the three venues sponsors one night of the production for a forum. People can even come to the free forum and not see the show. People who weren't intending to see the production have come to the forum and then decided to later see the show," he admitted.

"It is a great way to extend into the community," he stressed.

All venues have reported both new and crossover audiences. The rewards of cooperation and coordination have also had an impact on downtown revitalization.

"The legal forums are a wonderful part of the show package," reiterated Siracuse.



Nancy-Elizabeth Kammer as Sister Aloysius and Michael Joseph Mitchell as Father Flynn clash in John Patrick Shanley's Doubt through November 18 at BoarsHead Theater. Photo by Trumpie Photography. Photographed by St. Mary Cathedral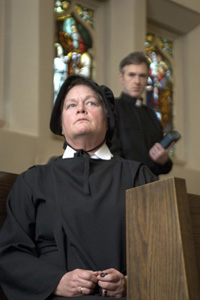 Next up for the Stages of the Law series is BoarsHead Theater's production of Jonathan Patrick Shanley's Doubt. Thomas M. Cooley Law School Professor John S. Brennan will speak at BoarsHead Theater on Friday, November 9, before the theater's production.

Brennan's lecture is free and open to the public. Doubt, previews October 24 and 25 and opens October 26.

Set in a Catholic school in 1964, Doubt examines the clash between a progressive parish priest and the conservative nun who suspects him of taking an inappropriate interest in one of the school's young male students. The play won four Tony awards and the 2005 Pulitzer Prize.

BoarsHead's production of Doubt is directed by Jonathan Courtemanche and includes Michael Mitchell as Father Flynn and Nancy Kammer as Sister Aloysius. Amy Fitts and Tiffany Mitchenor also appear.

Lansing Community College's Theater Department will close this season's Stages of the Law series in March 2008 with Charlotte Bronte's Jane Eyre, in which ethical dilemmas are exposed with exceptional power in this much-loved romantic drama adapted by Robert Johanson and directed by Chad Badgero.

"Next spring Cooley Professor Cynthia Ward will be the forum speaker for Jane Eyre, on Saturday, March 29, at Lansing Community College Performing Arts," Carvello reported.

Siracuse said that in February they will begin preparing for the 2008-09 series.


ART AND ABOUT


WALTER SICKERT: THE CAMDEM TOWN NUDES

Portrait of the artist Walter Sickert in 1884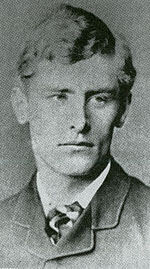 paintings of the female nude produced by Walter Sickert (1860-1942) in and around Camden Town between 1905 and 1912 are among the artist's most significant contributions to 20th century British art.

Sickert is considered one of Britain's greatest modern painters. He established his reputation during the 1880s and 1890s as one of a group of artists who pioneered the Impressionist movement in England. He was an assistant of Whistler's and later worked in France where he was a friend of Degas, sharing with the latter a realist's commitment to painting unconventional subjects drawn from modern life. Sickert was encouraged to return to London in 1905 by a younger generation of progressive artists with whom he would later found The Camden Town Group, England's first 20th century avant-garde. The group's name reflected Sickert's fascination with this seedy and sometimes dangerous area of North London where he lived and worked. It was in Camden Town that Sickert believed the artist could experience real life and find authentic modern subjects which engaged the painter's powers of observation and expression.

Walter Sickert: The Camden Town Nudes will take place at the Courtauld Institute of Art Gallery, Somerset House, London from October 25 to January 20, 2008. The exhibition brings together a selection of over twenty-five of his finest canvases and related drawings from public and private collections to provide the first major account of his reinvention of the nude as a subject for modern painting. It is the first of three exhibitions which celebrate the Courtauld Institute of Art's 75th anniversary.

The exhibition will explore the ways in which Sickert developed an uncompromisingly realist approach to the nude in order to address major social and artistic concerns of the early 20th century. His four famously enigmatic Camden Town Murder paintings - brought together for the first time - is a powerful expression of his fascination with the darker aspects of urban life in Edwardian London.



Nude by Walter Richard Sickert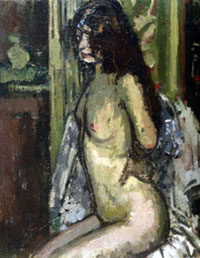 In his 1910 essay, The Naked and the Nude, Sickert claimed that the subject of the nude had become so idealized in contemporary art as to have lost all basis in reality. He argued that "the modern flood of representations of vacuous images dignified by the name of the Nude, represents an artistic and intellectual bankruptcy". Sickert described the nudes typically shown at the Royal Academy and Paris Salon as 'obscene monsters'.

The exhibition begins with examples of Sickert's earliest treatments of the nude, such as The Rose ShoeM, c. 1902-05, probably produced while living in Neuville in Normandy, and the remarkable pastel, Le Lit de Fer (The Iron Bed), c. 1905, one of the first nudes he exhibited publicly. These works show his early concern for integrating the nude figure within a grittily real interior, sparsely furnished with an iron bedstead.

Following his return from France in 1905 to settle in London, Sickert set up various studios in the cheap lodging houses of Camden Town which would form the settings for his most adventurous nudes, such as La Hollandaise and The Iron Bedstead. The uncompromising poses and the raw quality of Sickert's brushwork imbue these figures with an insistent sense of reality that many critics found disquieting. Rather than the familiar treatment of the unclothed figure as an abstracted ideal of beauty, Sickert's nudes appeared to be naked women in real contemporary settings.

These scenes were also charged with uncomfortable social meanings. Sickert's shabby interiors were unmistakable to contemporary viewers as the dark realms of London's poorest working classes. His nudes played unflinchingly to middle class fears of such 'dens of iniquity', known as the notorious haunts of prostitutes, slum landlords and petty criminals. But Sickert also stimulated middle class fascination with such subjects, his 'keyhole' vantage points implicating the viewer as a voyeuristic spectator.



The Camden Town Murders or What Shall we do for the rent? oil on canvas 1908 Yale Center for British Art, Paul Mellon Fund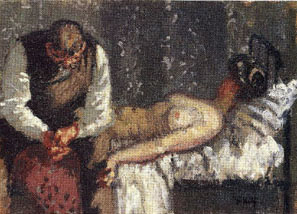 His ambition to create realist nudes achieved profound expression around 1908 with a group of four canvases which are known as the Camden Town Murder paintings; they include L'Affaire de Camden Town and The Camden Town Murder. In 1907 a young prostitute called Emily Dimmock was found murdered in bed at her lodging house. The image of the Camden bed-sitter as a place of moral corruption and danger was propelled into the popular consciousness. Sickert's paintings of such interiors took on heightened significance as he – along with the rest of the country – followed the case avidly in the popular press.

He painted several versions of a scene in which a heavy-set man sits in a despairing pose by a bed, while a plump naked woman lies on it. Sometimes he exhibited it with the title What shall we do for the rent? (implying that the man is sitting up worrying about debt while his wife sleeps), sometimes as The Camden Town murder (implying that the man has just killed the woman beside him). This play on multiple interpretations of the same scene was a development of the Victorian genre of the problem picture. These and other works were painted in heavy impasto and narrow tonal range.

An area of the exhibition is devoted to a selection of working drawings for these paintings which reveal Sickert's remarkable practice of exploring different narrative possibilities before arriving at the final image.

Sickert's paintings certainly had the power to shock and confound, so much so that Fred Brown, Professor of Painting at the Slade School of Art, broke off his friendship with the artist because he found his work too sordid. However, Sickert's virtuoso technique also won him great admiration and it was during this period that he became firmly established as one of the most important modern British painters of his age.

The exhibition concludes with works from around 1912, such as Jack Ashore, which effectively mark the culmination of his profound engagement with the nude and its pictorial and narrative possibilities. In just over five years Sickert had produced a body of work which, as the exhibition will demonstrate, revitalized the possibilities of the genre and which can now be seen as a seminal moment in the history of modern British painting. His influence continues to be felt in the work of artists such as Frank Auerbach and Lucien Freud.

SHRINGAR AN EXHIBITION CELEBRATING DIVINE AND EROTIC LOVE IN INDIAN ART

Two ladies at their toilette, Rajasthan, Jaipur, c. 1780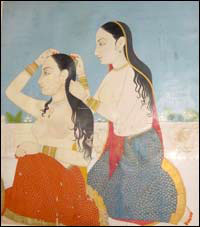 will be presented at the Francesca Galloway Gallery in London to coincide with Islamic Week in October and the 10th Asian Art in London. The exhibition takes place from October 23 to November 23.

The term Shringar not only describes the sentiment of erotic love in ancient Indian aesthetics, but is also used to describe the daily appearance of the god Srinathji at his shrine at Nathdwara in Rajasthan.

Indian miniature paintings from Rajasthan are most commonly associated with the aesthetic classification of erotic love (shringara rasa) and this exhibition presents a number of paintings and ivories showing either passionate couples engaged in the throes of love or in preparation for it. In addition to several Imperial Mughal works on paper and ivory and a fabulous Deccani processional scene.

Paradoxically, the same term shringa is also used to describe the outfit and ornaments worn by the image of Srinathji during his daily appearances at normal ritual and for special festivals at the great shrine at Nathdwara in Rajasthan. Several paintings and painted textiles will be exhibited which will illustrate this theme.



Erotic ivory plaque, South India, Mysore, 17th century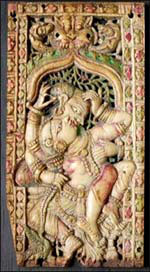 Nathdwara in northern Mewar north of Udaipur is one of the great pilgrim centers of India and is particularly important for the Pushtimargis or Vallabhacharis, adherents of a very particular sect who worship Krishna in this form. The sect was founded by Vallabhacharya (1479-1531) who is regarded as one of the five principal acharyas or teachers of Hindu religious philosophy.

In day to day worship and ritual, Vallabhacharya laid great stress on Pushti (grace) and Bhakti (devotion) and also on the ritual worship with clothing, food and ornamentation of the sect's most important images or svarups. Vallabhacharya also emphasized seva or service to images of Krishna as Srinathji in the form or personal attention to his every need as though he was a royal personage, and his shrine at Nathdwara does not resemble a typical Hindu temple but rather a palace.

Krishna at Nathdwara known as Srinathji is depicted as a two-armed black stone image, its left raised up as a sign of Krishna's having lifted up Mount Govardhan to protect the people of Braj during a great storm sent by the god Indra.

In the daily rituals the image is woken up, washed, dressed, its clothes changed and fed several times a day before being finally put to bed.

On each occasion the hangings around the image change. These consist of a U-shaped back cloth or picchavai hung behind the image as well as other cloths which cover the back of the stele on which Srinathji is carved, while there are other cloths which cover the adjacent walls and the seats, steps and associated furniture. All these are prescribed by the ritual and are changed several times a day.



A nobleman, perhaps Rao Ajit Singh of Bundi, with his beloved on a terrace (detail), Rajasthan, Bundi, c. 1770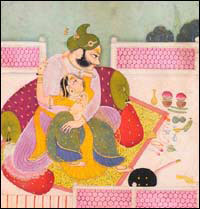 The Vallabhacharis also celebrate a large number of festivals in the course of the year for many of which the image has to be dressed accordingly with the correct hangings.

Examples in the exhibition will include a cloth hanging or picchavai of Srinathji dressed for the festival of Sharada Purnima, the autumn full moon, which commemorates the Rasalila, when Krishna summoned the gopis to the groves of Vrindavan to dance with them in the silvery light of the full moon of autumn, as well as paintings of Srinathji dressed for other festivals.

Pigment paintings on cloth are also central to other religious centers in India. At Puri in Orissa in eastern India is situated the great temple of Krishna as Jagannath or Lord of the World, whose worshippers come from all over India in vast numbers to celebrate his festivals - particularly the great Ratha Yatra or Chariot Festival when Jagannath and the other images are moved to their summer quarters.



Rama and Lakshmana fighting with Ravana to win back Sita, Punjab Hills, probably Bilaspur, 1700-1720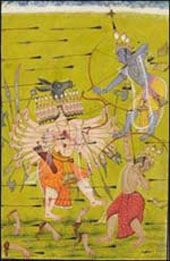 The traditional painters of Puri paint all sorts of pilgrimage mementoes on stiffened cloth for pilgrims to take away, of which the most spectacular are the great Skankhalavi Patas or maps showing the sacred geography of Puri. Also in the exhibition will be a rare early example of this type of pata.

A different purpose is served by the Jain painted pilgrimage hangings produced at various centers in Gujarat and Rajasthan.

The exhibition will include a pilgrimage map of Shatrunjaya, the hill top shrine in western Gujarat sacred to Adinatha, the founder of the Jain system, a type of hanging which serves as a substitute for worshippers who cannot get to the great pilgrimage centers themselves.

The exhibition will also include paintings associated with another of the rasas or aesthetic sentiments, vira rasa, the sentiment of heroism, displayed by warriors engaged in battle or in hunting.

The heroism of Rama in winning back his wife Sita abducted by the demon Ravana is a recurrent theme in Indian painting and there are some splendid examples in the exhibition



Broadway To Vegas is supported through advertising and donations. Priority consideration is given to interview suggestions, news, press releases, etc from paid supporters. However, no paid supporters control, alter, edit, or in any way manipulate the content of this site. Your donation is appreciated. We accept PAYPAL. Thank you for your interest.


SAVANNAH FILM FESTIVAL HONORS DIGNITARIES
Lynn Redgrave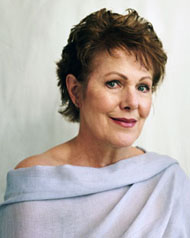 Hosted by the Savannah College of Art and Design, the Savannah Film Festival features the best in independent and innovative film from around the world. From feature-length films to two-minute shorts, the annual festival presents a full range of cinematic creativity from both award-winning professionals and emerging student filmmakers.

Panel discussions and presentations by visiting artists offer movie buffs the unique opportunity to experience the art of film while interacting one-on-one with their favorite filmmakers.

This year, the Savannah Film Festival will honor special visiting guests nightly including:



Vanessa Redgrave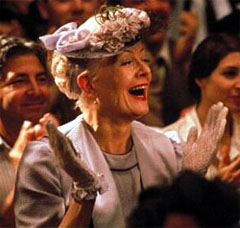 --Two-time Academy Award-winner Michael Douglas
--Noted thespian siblings Vanessa, Lynn and Corin Redgrave. The English siblings will be presented with kudos on the opening night of the event. It will be the first time all three have been honored together.
--Academy Award-winning director Milos Forman
--Academy Award-winning director William Friedkin
--Emmy Award-winning journalist Charlie Rose
--Entertainment and media pioneer Todd Wagner
--Actor, director, writer and producer John Sayles
--Director Brett Ratner

The festival regularly screens award-winning films before their national release dates at the Trustees Theater, a 1946 cinema house, and the Lucas Theatre, a former Vaudeville theater. In 2006, all but one of the evening gala screenings went on to be nominated for an Academy Award, and all but two of those films won the Oscar in their category.

Nightly gala screenings scheduled for this year include Marc Forster's The Kite Runner (2007), Julian Schnabel's The Diving Bell and the Butterfly (2007), Tamara Jenkins' The Savages (2007), James C. Strouse's Grace is Gone (2007), Eran Kolirin's The Band's Visit (2007), Terry George's Reservation Road (2007) and the animated film Persepolis (2007), which won the Jury Prize at the 2007 Cannes Film Festival. SCAD students from across the college's more than 30 accredited academic disciplines participate in the festival to learn about the art of filmmaking from industry leaders through workshops and other presentations October 27- November 3.

THE 25th ANNIVERSARY PRINCESS GRACE AWARDS GALA will see James Earl Jones introduce George Lucas who will be honored with the Prince Rainier III Award for his outstanding contribution to the arts. This year's 25th Anniversary Princess Grace Awards Gala will mark the jubilant culmination of the ten-day Grace, Princess of Monaco: The Life and Legacy of Grace Kelly Exhibition at Sotheby's, presented by the Consulate General of Monaco and the Monaco Government Tourist Office in New York, in close collaboration with the Princely Palace, Sotheby's and the Princess Grace Foundation-USA.



Princess Grace of Monaco visits Ireland wearing the kelly green dress and jacket that she wore to the Kennedy White House, which will be part of the Sotheby's auction. Photo; Princess Grace Irish Library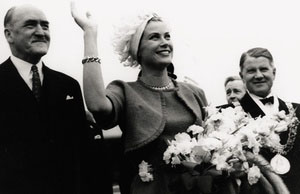 The Gala, to be held at Sotheby's New York on October 25, will be preceded the night before with a live auction which will include the gaveling down of two outfits worn by Princess Grace, with proceeds to benefit the Princess Grace Awards program of PGF-USA. The outfits were personally selected by Prince Albert and Princess Caroline and will be auctioned by long-time family friend and acclaimed Sotheby's auctioneer, James G. Niven.

The first outfit is a Givenchy-designed sleeveless dress with matching fringed bolero jacket in vivid green worn on an official 1961 visit to the White House for lunch with President John F. Kennedy and Jacqueline Kennedy. The outfit was also worn on an official visit to her ancestral Ireland, accompanied by Prince Rainier, in June 1961. It will be sold with a coordinating hat (also worn by Princess Grace but not the one accompanying the original outfit).



Grace Kelly with Frank Sinatra in the movie High Society. The Helen Rose ball gown will be auctioned off to benefit the Princess Grace Foundation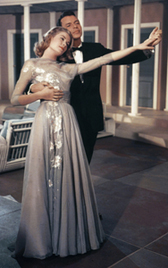 The second dress to be auctioned is the beautiful Helen Rose ball gown worn by a young Grace Kelly in the 1956 musical comedy, High Society. The layered gray-over-rose chiffon gown is appliquéd with rhinestones and pink and white embroidered flowers.

Helen Rose was responsible for creating Princess Grace's iconic wedding dress, a gift from MGM studios, as well as the suit she wore to her civil marriage ceremony and her costumes for the films Mogambo and The Swan.

The auction will take place during an evening of high stakes and high fashion co-hosted by Wynn Resorts, the Consulate General of Monaco and the Monaco Government Tourist Office. That takes place at Sotheby's, New York on October 24.

Under the patronage of HSH Prince Albert, the Principality will pair with Las Vegas residents Steve and Elaine Wynn and the Societe des Bains de Mer Hotels, Spas & Casinos, to transform Sotheby's into a glamorous high-stakes Casino salon for a star-studded night to benefit the Princess Grace Foundation-USA.

The live auction will also include: Your Weight in Chocolate from the Chocolaterie de Monaco and a special suite of diamond and pearl jewelry by Van Cleef & Arpels.



Donna Lynn Champlin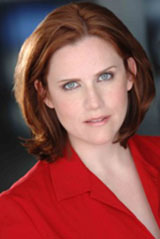 Bidding for those who are not able to attend the Gala will be available by phone through Sotheby's.

All auction proceeds will benefit Princess Grace Awards to advance its mission of providing crucial support to emerging artists in America.

Opening the Princess Grace Awards Gala on October 25 will be Donna Lynn Champlin who, in 1992, was awarded a Princess Grace Award, a theater scholarship to Carnegie Mellon University, given to emerging artists to pursue their studies. She now an accomplished, recent Village Voice Obie award winning actress and singer.

She will perform for presenters Roger Moore, James Earl Jones, Susan Stroman and the children of Princess Grace HSH Prince Albert of Monaco and Caroline, Princess of Hanover and honoree George Lucas.



George Lucas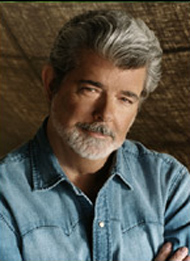 Honoree George Lucas is being recognized for his outstanding contribution to the art of filmmaking.

His accomplished artistic career spans almost 40 years.

Lucas' work as a writer, director, producer and most significantly, creator of some of the most noteworthy movies of our generation, include the epic Indiana Jones and Star Wars series.

In 2006, George Lucas' Lucasfilm Foundation donated $175 million to Lucas' alma-mater USC School of Cinematic Arts for the construction and renovations of educational buildings and to provide an endowment for the school.

Lucas will be introduced by two-time Tony Award winner and Academy Award nominee James Earl Jones.



Robert Battle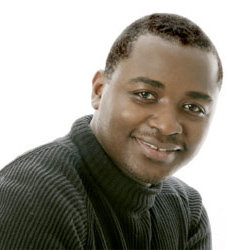 Michael John Garcés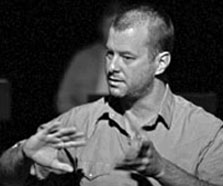 Set to receive the Princess Grace Statue Awards are Robert Battle and Michael John Garcés. This honor is conferred upon artists who have previously won Awards and have shown achievement and growth in their respective fields.

Battle is the Artistic Director of Battleworks Dance Company while Garcés serves as Artistic Director of the Cornerstone Theater Company.

In addition to the statue, the award includes a $25,000 unrestricted cash gift.

During the evening, 22 awards to emerging artists in theater, dance and film will be bestowed by the public charity which has awarded over $5 million to outstanding individuals, so they may continue their work in the performing arts - theater, dance and film.

Honorary Chairs for the 25th Anniversary Princess Grace Awards Gala are Celeste Holm, Nancy Reagan, Mrs. Frank Sinatra (Barbara) and Lynn Wyatt. The Gala Chair is Anne Hearst and the Gala Co-Chairs are Hon. Maguy Maccario Doyle, Consulate General of Monaco and Pamela Fiori, Town & Country.

THE 1997 PRINCESS GRACE AWARDS RECIPIENTS ARE

THEATER

Oana Botez-Ban, Bucharest, Romania. Pierre Cardin Theater Award. Costume Design Fellowship, Classic Stage Company
Gisela Cardenas, Lima, Peru. Robert & Gloria Hausman Theater Award. Directing Fellowship, INTAR
Toccarra Cash, Dayton, OH. Acting Scholarship, University of Missouri-Kansas City
Laurie O'Brien, San Francisco, CA. Fabergé Theater Award. Puppetry Arts Scholarship, CalArts
Alex Torra, Miami, FL. Grace Le Vine Theater Award. Directing Apprenticeship, Pig Iron Theater.
Scott Turner Schofield, Atlanta, GA. Gant Gaither Theater Award. Acting Fellowship, 7 Stages
Kara Manning, Philadelphia, PA. Playwriting Fellowship, New Dramatists.

DANCE AND CHOREOGRAPHY

Andrew Bartee, Everett, WA. Dance Scholarship, Pacific Northwest Ballet School
Eric Ray Kupers, Los Angeles, CA. Choreography Fellowship, AXIS Dance Company
Brooklyn Mack, Elgin, SC. Dance Fellowship, Orlando Ballet
Sarah Kathryn Lane, Bloomfield, NY. Dance Fellowship, American Ballet Theatre
Rashaun L. Mitchell, Stamford, CT. Dance Fellowship, Merce Cunningham Dance Company.
Darrell Grand Moultrie, Harlem, New York. Choreography Fellowship, Cincinnati Ballet; Cincinnati, OH
Christopher Vo, Dallas, TX. Dance Scholarship, The Juilliard School.
Meredith Webster, Manitowoc, WI. Chris Hellman Dance Award. Dance Fellowship, LINES Ballet.
Pavel Zuštiak, Kosice, Slovakia. Choreography Fellowship, Laboratory Dance Company.

FILM

Maru Buendia-Senties, Mexico. Cary Grant Film Award. Graduate Film Scholarship, University of Texas- Austin.
Thomas Javier Castillo, Tucson, AZ. John H. Johnson Film Award. Graduate Film Scholarship, Northwestern University.
Gonzalo Escobar, Bogota, Colombia. Undergraduate Film Scholarship, School of the Art Institute of Chicago.
Robert M. Jones, Boston, MA. Graduate Film Scholarship, American Film Institute.
Elyse T. Montague, Rockland, ME. Graduate Film Scholarship, UCSD.
Max Winston, Sonoma, CA. Undergraduate Film Scholarship, CalArts


SWEET CHARITY


GOBLINS, GHOULS, & GHOSTS First Annual Halloween Party Wax Museum at Fisherman's Wharf. On October 27th, the Saturday before Halloween, the Wax Museum will be celebrating its favorite Holiday! The walls of the Wax Museum have been transforming spirits and souls for 45 years at Fisherman's Wharf, and it's time for them to Celebrate.

San Francisco's Wax Museum at Fisherman's Wharf, celebrating 45 years as the City's number one tourist destination, will hold its first annual Goblins, Ghouls & Ghosts Halloween Party on Saturday, October 27. Proceeds benefit the Thomas and Eva Fong Family Foundation.

Outrageous costumes encouraged.

"Halloween is San Francisco's favorite holiday and the Wharf its favorite party destination," says Wax Museum owner Rodney Fong. "This year we thought was the perfect time to start a new annual tradition. So come to our party and help a good cause at the same time."

The museum started with 150 life-sized figures in front of black curtains on the first floor and opened as the largest wax museum in North America. Now the exhibits span four floors with over 200 figures in elaborately staged scenes, with costumes, props and lighting, carefully constructed to authenticate people at the peak of their fame.

The Haunted Gold Mine fun house opened in 1979, and the Medieval Dungeon, a museum of ancient European history, opened in 1989. Many scenes were designed and sculpted by Thomas Fong's son Ronald, who co-directed the family business in partnership with his father from its inception.

"It's the only place in town you can party with people who are really ghosts," notes Fong. "Where else will you see Marilyn Monroe, FDR and Frankenstein - all at the same bar, at the same time."

The ghosts also get around. The San Francisco Wax Museum confesses that their Frankenstein's Monster sometimes escapes and has traveled over 65,000 miles, attending shows, tourism conferences and touring wax exhibits for more than 40 years.

In addition to providing entertainment for San Francisco and its visitors, the Wax Museum supports many of the city's non-profit organizations. Their belief in the importance of giving back to the community inspired the Fong family to establish the Thomas and Eva Fong Family Foundation, which primarily supports local charities and causes that do not receive national assistance.

CORIN REDGRAVE IN TYNAN a benefit for Broadway Cares/Equity Fights AIDS and The Actors Fund. Based of the diaries of Kenneth Tynan. Edited by John Lahr. Adapted by Richard Belson with Colin Chambers. Reception hosted by Vanessa Redgrave and Lynn Redgrave. Monday, October 22, at the Anspacher Theatre at The Public Theatre in NYC.

ELI WALLACH AND ANNE JACKSON will be honored Sunday, October 28, by American Friends of Rabin Medical Center (AFRMC), during its Eighth Annual Gala Dinner at Cipriani Wall Street.

Harvard University law professor, author and civil liberties champion Alan Dershowitz will take part in a question and answer session with CNN's Larry King, who will also serve as Master of Ceremonies. Frederick Frank, Vice Chairman of Lehman Brothers will be the dinner honoree. Entertainment will be provided by The Jazz Museum in Harlem All-Stars Band, Johnny Colon and his Salsa Orchestra and the cast of the hit musical Three Mo' Tenors. Award-winning actress Tovah Feldshuh will also be a part of the gala event with a special performance.

Located in Israel, the Rabin Medical Center, named after the late Prime Minister Yitzhak Ravib, serves over a million patients a year – Israelis and Arabs; Jews, Christians, and Muslims. The Rabin Medical Center offers state-of-the-art medical care to all people from throughout the region.


SPREADING THE WORD


PETER PAN, PIRATES AND POLTERGEISTS: CONVERSATION AND STORYTELLING WITH RIDLEY PEARSON AND DAVE BERRY Join two beloved storytellers for an evening of riotous and ridiculous tales of fear and suspense. Dave Barry, the Pulitzer Prize-winning syndicated humor columnist and author, and Ridley Pearson, the bestselling mystery writer, have collaborated on several books about Peter Pan, including, most recently, Peter and the Secret of Rundoon. Monday, October 29 at the 92nd Street Y in NYC.



NOBODY'S PERFECT a joint world premiere by the Kennedy Center and VSA arts. Based on the book by Marlee Matlin and Doug Cooney. Script and lyrics by Doug Cooney. Music by Deborah Wicks LaPuma. Directed by Coy Middlebrook.

Fourth grade is not easy and after spending a year planning her "positively purple" birthday party, Megan finds herself at odds with new student Alexis. To Megan, Alexis has it all: beauty, brains, and athletics - she's practically perfect in every way. Though Megan tries to be nice to her, Alexis is anything but friendly, making Megan wonder, "Does she not like me because I'm deaf?" When they're forced to collaborate on a science project, Megan discovers Alexis's secret.

Based on the children's book by Academy Award winner Marlee Matlin (Best Actress, Children of a Lesser God) and Doug Cooney, this touching new musical - simultaneously performed in spoken English and American Sign Language - with Open Captions, is a poignant reminder that despite first impressions, nobody's perfect. For ages 9 and up.

Opened October 19 at the Kennedy Center for the Arts in Washington, D.C. with performances through November 3.

THE BAKER'S WIFE the fourth and final show in the Fall 2007 Musicals in Mufti Series - the York's acclaimed series of musical theatre gems in staged concert performances. This Series celebrates the work of playwright Joseph Stein.

The Baker's Wife with a book by Joseph Stein, music and lyrics by Stephen Schwartz will feature:: Reneé Elise Goldsberry in the title role, Genevieve, Lenny Wolpe as Aimable, the Baker, Max Von Essen as Dominique, Kevin Cahoon as the Priest, and Gay Marshall as Denise. The cast also includes:Rick Crom, Betsy DiLellio, Wendi Bergamini, Jacque Carnahan, Joy Franz, Laurent Giroux, Mitchell Greenberg, Michael Medeiros, John O'Creagh, Richard Pruitt, Maureen Silliman and Clinton Zugel.

Directed by Gordon Green, The Baker's Wife will play October 26, 27 and 28 at the Theatre at Saint Peters, New York City.

AN EVENING WITH PATTI LuPONE AND MANDY PATINKIN Choreography by Ann Reinking. Paul Ford at the Piano. Costumes by Anne Hould-Ward.

Tony Award winners Patti LuPone and Mandy Patinkin have both starred in film, television, the concert stage and back to Broadway.

A special benefit performance will take place on Tuesday, October 23 with an exclusive cocktail reception to follow. Regular performances October 24-29 at The Prince Music Theatre in Philadelphia.

THE QUALITY OF LIFE a world premiere of a Geffen Playhouse commissioned play. Written and directed by Jane Anderson.

Starring Laurie Metcalf, Scott Bakula, Dennis Boutsikaris and JoBeth Williams.

Dinah (Williams) and Bill (Bakula), a conservative Christian Midwest couple, still recovering from the loss of their daughter, who have decided to visit their left-leaning cousins, Jeannette (Metcalf) and Neil (Boutsikaris) who've lost their house and everything they owned in a wildfire.

When Dinah and Bill arrive for lunch, Jeannette and Neil's stubborn equanimity is replaced by the perfect storm. In true Anderson form, The Quality of Life takes on tough socio-political questions and personalizes them with questions about morality, self-righteousness and our right to live and die by our own design.

Scenic design by Francois-Pierre Couture. Costumes by Christina Haatainen Jones. Jason Thompson in charge of lighting design and sound by Karl Lundeberg. Props supervisor is Ilana Gordon.

Presented by The Geffen Playhouse at the Los Angeles company's Skirball Kenis Theater. Performances will continue through Nov. 18.

SHELDON & MRS. LEVINE written by Sam Bobrick and Julie Stein directed by John Bowab. Starring Penny Marshall as the overbearing mother, with Desmond Harrington as her put-upon son.

Sheldon & Mrs. Levine is the story of an ultra-possessive mother and her 31 year-old neurotic runaway son told through their exchange of outrageous and dysfunctional letters. In this love-hate relationship, Sheldon (Desmond Harrington) blames his mother, Mrs. Levine (Penny Marshall), for breaking up his marriage and ruining his life. His domineering mother can't understand why something so trivial should bother her ungrateful son.

Travel the globe and share in the angst, aggravation, madness and mail of a mother and son, who although thousands of miles apart, are still too close to each other for their own good.

Officially opens Friday, October 26, at the Falcon Theatre in Burbank, CA.


WHO'S WHERE


MAROON 5 performs Tuesday, October 23, at the Amway Arena in Orlando, FL. On Wednesday the show is at the Gwinnett Center in Duluth, GA. Friday they are on stage at the Toyota Center in Houston. On Saturday the performance is at the Convention Center in Fort Worth, TX.

BRUCE SPRINGSTEEN and his gang in the spotlight Friday, October 26, at the Oracle Arena in Oakland, CA.

MARC ANTHONY AND JENNIFER LOPEZ bring their home grown tour to Cox Arena in San Diego on Wednesday, October 24. On Friday they can be enjoyed at the MGM Grand Arena in Las Vegas.

BOB DYLAN takes his distinctive sound to the Fox Theatre in Saint Louis, MO on Monday, October 22. On Friday he's on stage at the Qwest Center in Omaha, NE.

BARBARA COOK'S SPOTLIGHT: JUDY KUHN who has been nominated for three Tony Awards, for her roles in She Loves Me and the American premieres of Les Misérables and Chess. She is also remembered for her stunning portrayal of Fosca in Passion during the Kennedy Center's Sondheim Celebration, and for singing the title role in Disney's Pocahontas. In this intimate concert, she performs the songs of singer/songwriter Laura Nyro. October 26 at the Terrace Theatre, Kennedy Center for the Performing Arts, Washington, D.C.

SWEET HONEY IN THE ROCK This Grammy Award-winning a cappella ensemble captures the sounds of blues, spirituals, gospel, reggae, ancient lullabies, and jazz improvisation. Special Appearance By StepAfrika. This performance will be sign language interpreted. Friday, October 26 at the Warner Theatre in Washington, D.C.




FINAL OVATION


JOEY BISHOP

Joey Bishop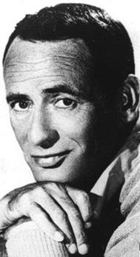 the last surviving member of Frank Sinatra's Rat Pack, died last Wednesday at his home in Newport Beach, CA. He was 89.

Born Joseph Abraham Gottlieb in the Bronx on Feb. 3, 1918, Bishop was the youngest of five children of two immigrants from Eastern Europe.

When he was three months old the family moved to South Philadelphia, where he attended public schools. He recalled being an indifferent student, once remarking, "In kindergarten, I flunked sand pile."

The high school drop-out would become not only a show-business success, but a highly respected real estate investor.

After leaving school, he formed a music and comedy act with two friends. They worked the smoky dive circuit in Philadelphia, New York, Buffalo, Chicago, Cleveland and other cities.

When his partners got drafted in World War II Bishop went to work as a single, playing his first solo date in Cleveland at the aptly named El Dumpo.

Joining the Army, Bishop rose to sergeant, based at Fort Sam Houston in Texas.

After the war, he developed a solo act. Within five years he was earning $1,000 a week at New York's Latin Quarter, and attracting the attention of television producers and Frank Sinatra, who hired him as his opening act.



The Rat Pack performing at the Sands Hotel in Las Vegas. Peter Lawford, Frank Sinatra, Dean Martin, Sammy Davis,Jr., and Joey Bishop.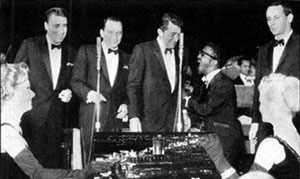 He first appeared in Las Vegas at the Desert Inn pared with other besides Sinatra - although his greatest Las Vegas achievement would come as a member of the famed Rat Pack. In 1981, he appeared on Broadway, replacing Mickey Rooney for four weeks in Sugar Babies. Since Bishop couldn't sing, the script was re-written for Bishop to play the mandolin.

Bishop appeared in 14 movies including Ocean's Eleven and Sergeants 3 and served as mater of ceremonies at the inauguration of President John F. Kennedy.

Bishop starred in two TV series, one on NBC and the other on ABC. Both were called The Joey Bishop Show. Bishop is credited with giving Regis Philbin his start. The Joey Bishop Show, with Regis Philbin as his sidekick, ran 21/2 years on ABC. When Bishop was told the show would be canceled he decided to leave his way. The following day he informed the studio audience of the cancellation during his opening monologue, praised the staff and announced he was going home to have dinner with his wife. He walked offstage, leaving Philbin to handle the rest of the show and thus gain his own recognition.

In 1941 Bishop married Sylvia Ruzga. It was a union which lasted until her death from lung cancer in 1999. He is survived by son Larry Bishop; grandchildren Scott and Kirk Bishop; and longtime companion Nora Garabotti.

TERESA BREWER

Teresa Brewer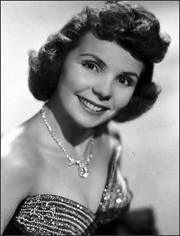 enjoyed a four-decade career performing in nightclubs and on Las Vegas stages died Wednesday at her home in New York from progressive supranuclear palsy, a brain disorder. She was 76.

Her record hits included Music! Music! Music!, Till I Waltz Again With You, Let Me Go, Lover and A Sweet Old-Fashioned Girl.

The 5-foot-2, 100-pound singer worked with singer Mel Torme on the CBS musical series Summertime USA (1953), set at resorts from Havana to Atlantic City. She was a guest singer on the Ed Sullivan, Perry Como and Arthur Godfrey variety shows and performed at New York's Latin Quarter, Chicago's Palmer House, Las Vegas's Sahara Hotel earning up to $40,000 a week.

Her first marriage, to William Monahan, ended in divorce. She married jazz producer Bob Thiele in 1972. He died in 1996.

Survivors include four children from her first marriage, Kathleen Monahan-Granzen of Rye Brook, Susan M. Dorot of White Plains, Megan Ahearn of Port Chester and Michelle McCann of New Rochelle; a stepson, Bob Thiele Jr. of California; a brother; four grandsons; and five great-grandchildren.

Next Column: October 28, 2007
Copyright: October 21, 2007. All Rights Reserved. Reviews, Interviews, Commentary, Photographs or Graphics from any Broadway To Vegas (TM) columns may not be published, broadcast, rewritten, utilized as leads, or used in any manner without permission, compensation and/or credit.
Link to Main Page
---
Laura Deni


CLICK HERE FOR COMMENT SECTION