! >
Broadway To Vegas
  
  REVIEWS  INTERVIEWS  COMMENTARY  NEWS

| | |
| --- | --- |
| | |
THE CHEW, ANDERSON COOPER AND VINE TALK - -HALF PAST WEDNESDAY/RUMPELSTILTSKIN CD REVIEW - - ROBERT MOTHERWELL: WORKS ON PAPER - - VERMEER'S WOMEN: SECRETS AND SILENCE - - WAR HORSE PARTNERS WITH USO - - JUSTIN TIMBERLAKE LAS VEGAS GOLF TOURNEY BENEFITS SHINER'S HOSPITAL - - DR. CONRAD MURRAY TRIAL UNLEASHES MICHAEL JACKSON GHOSTS - - ELTON JOHN COMMANDS THE LAS VEGAS STRIP - - DONATE . . . Scroll Down



FOOD FOR THOUGHT - THE CHEW, ANDERSON TALK SHOW, VINE TALK
(L-R) Carla Hall, Mario Batali, Michael Symon, Daphne Oz and Clinton Kelly host The Chew, ABC-TV's new talk show for foodies. (ABC/PR photo)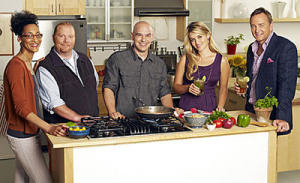 The Chew, the new ABC food-talker, wasn't the blue plate special many had hoped for. Critics have used ever possible food metaphors including - "should be easier to swallow" (NY Daily News) - "Jeers to The Chew for its unappetizingly overstuffed premiere." (TV Guide)

Co-hosts for The Chew are chefs, restaurateurs and Food Network hosts Mario Batali and Michael Symon, nutrition expert Daphne Oz (daughter of TV's Dr. Oz - as she kept reminding everyone), TLC fashion host Clinton Kelly, and chef and Top Chef finalist Carla Hall. Show correspondents include design expert Evette Rios and Food Network host and chef Danny Boome.

Individually, they are all talented. Beat them together and the first two shows viewed were served up as a mess. Those first two episodes looked like dress rehearsal attempts which should have been put into the garbage disposal. Those two shows were a victim of trying too hard. Contrived, frenetic, with a big serving of host self serving prattle.

A particular disappointment because of the Batali involvement. I eagerly watching every episode of On The Road Again with Oscar-winner Gwyneth Paltrow, chef Mario Batali, author/ journalist Mark Bittman and Spanish actress Claudia Bassols, in an unscripted, anything-goes, cross-country food road-trip in Spain, which aired on Create. Their fun and spontaneous journeys showcase the culinary pleasures of Spain, along with the country's art, history, culture and music. The foursome travels through the Spanish countryside and historic towns, often going where few tourists can: Paltrow and Batali tour the Guggenheim Museum in Bilbao with its architect, Frank Gehry and enjoy dinner with REM frontman Michael Stipe, while Bittman and Bassols spend the evening with one of Spain's most famous chefs and bon vivants, Juan Marie Arzac. So, it was assumed that Batali would bring the same type of flare to this program. Lesson: never assume.

Flip the channel and Anderson, that being Anderson Cooper's gab fest, did a segment on nutrition and picky eaters which was a pleasant surprise. ( See Broadway To Vegas column of September 25, 2011 )

Entertaining and informative, although people should leave Anderson's diet alone. Just because he eats the same healthy food every day, which he happens to enjoy, doesn't mean he needs to change to fit someone else's taste buds.

Buzz off and let him enjoy his turkey burger and health shake.

Award winning actor, writer and director John Tucci's Vine Talk is to be savored.

Vine Talk is another one of those celebrity round table talk shows. Then, again, it isn't.

The program has offered Broadway stars a different type of chat outlet - an outlet normally stuffed with television and movie types. Usually performers take to the talk show circuit to promote a current or upcoming project. With Vine Talk the stars are more informal, discussing a variety of topics, as they might if they were at your dinner table.

Directed by Joseph Locarro, Vine Talk is taped live at The Tisch WNET Studios at Lincoln Center in New York City. The feeling that the guests might be in your own living room is more reality than illusion - the studio audience is only about 25 people. Ticket giveaway contests are held so that fans have a chance to join in a taping session.

In the public television series Tucci - who always throws in a bad joke and a cheesy toast - leads a wine-tasting and a lively and engaging conversation among an eclectic group of chefs and celebrities.

A few of the guests have included John Lithgow who discussed the importance of crock pots for performers and how he had a chicken in one that very moment, Nora Ephron, Chef Jonathan Waxman, Nathan Lane, Chef Lidia Bastianich, Mario Cantone, Cady Huffman, Chef Geoffrey Zakarian, Penn Badgely, Rosie Perez who talked about serving as the chair of the artistic board for Urban Arts Partnership, a New York City arts education nonprofit that uses arts integrated education programs to close the achievement gap.

Also around the table; Julianne Moore, S. Epatha Merkerson, glass designer Maximillian Riedel, Amanda Freitag, Alan Gilbert, lyric coloratura soprano Harolyn Blackwell, fashion designer Nanette Lepore, musical theatre composer Stephen Flaherty who discussed that different piano brands have different sounds. For theatre composing he prefers the brighter sound of the Yamaha. He also closed his segment by going to the piano and playing selections from Ragtime.



John Lithgow - a chicken in every crock-pot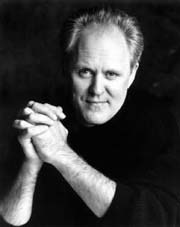 Taking part in the vine and chat fest; Patricia Clarkson, 9-time Tony winner Tommy Tune, Joey Campanaro, Stephen J. Dubner, Jennifer Coolidge and chefs Daniel Boulud and Tim Love, Chef Steven Raichlen, Ron Darling, Gay Talese, Cheyenne Jackson, Steve Buscemi, Aidan Quinn, Chef Marcus Samuelsson, Zachary Quinto, James Beard award winner Chef Alfred Portale, and Gail Simmons.

This ever-changing panel sniffs, swirls and sips wines while discussing wine, food and culture. Then, they blindly pick their favorite wine and compare their choice with that of the studio audience. Food & Wine executive wine editor Ray Isle, along with a rotating group of experienced sommeliers, take turns introducing the names, labels, origins and retail price-points of varietals, and answering celebrity and studio audience questions.

Cady Huffman recalled a time the elastic came loose and her underwear fell down. Cheyenne Jackson, who was raised without running water, admitted he wasn't much of a wine buff and was tempted to buy a Wine for Dummies book before coming on the program, but decided to just wing it. Joey Campanaro burst into singing That's Amore, and Gay Talese disclosed tidbits about growing up in a dry county in New Jersey.

On a segment featuring the Finger Lakes Riesling genre, the irrepressible Nathan Lane, an expert in executing a spit-take, commented that one of the wine's smelled like petroleum to which sommelier Stephanie Caraway surprised by saying "Yes," explaining that smell is a natural characteristic of the wine type.

Nothing says romance and fine dining quite like the smell of petroleum.



Broadway To Vegas is supported through advertising and donations. Priority consideration is given to interview suggestions, news, press releases, etc from paid supporters. However, no paid supporters control, alter, edit, or in any way manipulate the content of this site. Your donation is appreciated. We accept PAYPAL. Thank you for your interest.



ART AND ABOUT


ROBERT MOTHERWELL: WORKS ON PAPER

Robert Motherwell Te Quiero 1979 Acrylic on paper 83.3 x 40.1 cms © Dedalus Foundation, Inc./Licensed by VAGA, New York, NY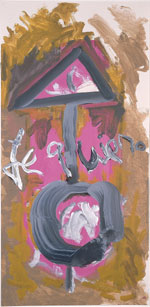 It is the first ever exhibition dedicated to drawings and paintings on paper by Robert Motherwell (1915-1991) to be held in Britain. The exhibition - at the Bernard Jacobson Gallery in London from October 10 to November 28 - takes place twenty years after the artist's death.

The exhibit will comprise some ninety works spanning most of his career, with prices ranging from $10,000 to $300,000.

Robert Motherwell was a major figure in the birth and development of Abstract Expressionism and the youngest member of the New York School, a term he coined.

His career spanned five decades during which time he created some of the most iconic images of the 20th century.

A passionate advocate and articulate spokesman for Abstract Expressionism, he believed that ideas and emotions were best communicated through the bold forms and gestural lines of abstract art.

This exhibition will include sixty works from the Lyric Suite, a group of works from the Beside the Sea series and a selection of works based upon James Joyce's Ulysses as well as an abstract portrait of the poet.

A further selection of works from the 1940s to the 1980s includes Elegy and Je t'aime as well as automatism drawings, work from the Drunk with Turpentine, Gesture and the Open series.

VERMEER'S WOMEN: SECRETS AND SILENCE A new exhibition on the 17th-century Dutch master Johannes Vermeer will explore the mysterious appeal of the women in his paintings. Vermeer's Women: Secrets and Silence features 28 works by master painters of the Dutch Golden Age and four iconic works by Vermeer, including The Lacemaker from the Musée du Louvre in Paris, on show in the UK for the first time.

Women are one of the key subjects in Vermeer's works: whether gazing out wistfully at the viewer, or focusing on an activity with an almost eerie calm, they possess a powerful allure. This exhibition at the Fitzwilliam Museum is the first to focus on Vermeer's domestic interiors and, by examining them in the context of paintings by other Dutch Golden Age masters, explores the enigma of these women who seem crystallized in a moment in time.

The vivid realism of these paintings provides a remarkable window into the private world of women in the 17th-century Dutch Republic. These scenes about the home seem hauntingly familiar even today: from the meditative calm of needlework, playing music, reading or simply daydreaming to such mundane domestic activities as cooking, shopping, washing and dressing, minding children, gossiping and eavesdropping. Often framed with a painted window or doorway, the viewer has the impression of having stumbled upon a private moment hidden behind closed doors.

Guest curated by Dr Marjorie E. Wieseman, Curator of Dutch Paintings at the National Gallery. October 5, 2011 to January 15, 2012 at The Fitzwilliam Museum, Cambridge, England.


THE MUSIC GOES ROUND AND ROUND


HALF PAST WEDNESDAY aka Rumpelstiltskin, based on that popular Brothers Grimm children's classic.

Released on CD by Masterworks Broadway/Sony, this is the original cast recording of the Off-Broadway musical from 1962.

Musical score by Robert Colby and Nita Jones. Robert Colby and Nita Jonas's enchanting music and lyrics and Anna Marie Barlow's libretto. Musical direction, orchestrations, and vocal arrangements by Julian Stein.

This CD isn't just the music, rather enough of the dialogue is also captured to make the story understandable. This CD is charming. Perfect listening for ears of all ages. With the holidays right around the corner, Half Past Wednesday/Rumpelstiltskin would make an inexpensive and family friendly stocking stuffer.

Starring Dom DeLuise as The King; Sean Garrison as The Prince; Audre Johnston as Erelda; David Winters as Rumpelstiltskin and Robert Fitch as Grandfather.

Raise your hand if you saw the Off-Broadway production.

You there, with your hand up. You're lying.

The production opened on Friday, April 6, 1962 and closed Saturday, April 7, after its second performance.

Despite that embarrassing situation - two things happened. The New York Times raved about Don DeLuise, in what would be credited as his break out performance. The second odd event, is Any Wednesday was captured in an original cast recording - something that was common place for Broadway shows in the 1960s, with a single routinely being release prior to the show opening. Top 40 radio stations would spin the platter onto the Billboard charts, which would boost ticket sales.

However, Any Wednesday was Off-Broadway, not Broadway, there was no stand alone song - and this original cast recording wasn't laid down until a month after it closed.

Credit Columbia President and leading cast album producer Goddard Lieberson (April 5, 1911 – May 29, 1977) for that one. The president of Columbia Records from 1956 to 1971, and from 1973 to 1975, Lieberson had a passion for Broadway musicals and he saw to it that, if it was a musical, it was recorded. Others followed his lead.

In addition to documenting the musical performances of the 1950s, 1960s, and 1970s, Lieberson also produced notable studio cast recordings of musicals of the 1930s and 1940s, such as Pal Joey and The Boys from Syracuse, for which cast albums had not been made.

In 1967, Lieberson promoted Clive Davis to the presidency of Columbia Records. Clive Davis often cites Goddard Lieberson as his mentor.

This tale by the Brothers Grimm tells about the miller's (Robert Fitch) beautiful daughter Erelda (Audre Johnson) who is obliged to make good her grandfather's boast that she can spin straw into gold. Threatened with dire punishment by the greedy, giddy King (Dom DeLuise) if she fails to spin gold by next morning, Erelda is helped by a mysterious elf (David Winters) who demands a fancy price for his supernatural spinning powers - her first-born with the Prince (Sean Garrison). The only way out of the bargain is if she can discern his name, represented in the show by musical notes played on an xylophone.

A year later Erelda and the Prince have married and have a baby. The cruel bargain must be fulfilled - Erelda must discover the name or hand over the child.



Photos from the CD booklet/Sony archives: Clockwise from top: Audre Johnston & Sean Garrison, Dom DeLuise, Robert Fitch & Dom DeLuise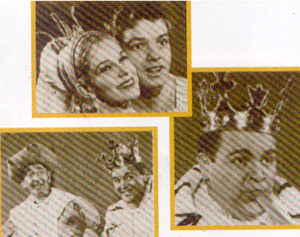 That, mark ye, takes some doing and that, hark ye, is what Half Past Wednesday is all about. The show's title was derived from the bargain with Rumpelstiltskin: "if by half-past Wednesday they cannot think what name his [musical] notes stand for, he will carry the baby away with him to the forest to keep him company forever," according to Curtis F. Brown's original liner notes, reprinted in the new reissue.

Odd, almost suspicious, is why what appears to make a charming children's production has been - not sent to the salt mine to be preserved - but buried - as in, don't use. Keeping Half Past Wednesday silent isn't because of the score.

During the 1969-70 school year Professor Carol A. Lucha (Burns) joined the University of New Hampshire College of Liberal Arts department, promoting and building the areas of Musical Theatre, and Children's Theatre. Professor Lucha-Burns Children's Theatre Production for that year was Half Past Wednesday.

While there are several musical variations on the telling of the Rumpelstiltskin' fable, Half Past Wednesday hasn't been staged since.

Strange.

Bravo to Masterworks Broadway for releasing a CD. Recorded May 4, 11 & 15, 1962, in New York City. Original producer: Clifford Snyder.

Tracks:
1 . PROLOGUE – I'VE GOT A GOOSE 4:55 Entire Cast
2 . WHAT'S THE FUN OF BEING KING (IF THE KING IS POOR) 3:03 The King
3 . YOU'RE THE SWEET BEGINNING 4:44 The Prince, Erelda
4 . WHO? WHERE? WHAT? 3:46 Rumpelstiltskin
5 . THE SPINNING SONG 2:28 Rumpelstiltskin, Erelda
6 . IF YOU DID IT ONCE 3:03 Entire Cast
7 . HOW LOVELY, HOW LOVELY 3:41 Erelda, The Prince
8 . THE SPINNING SONG (REPRISE) 1:07 Rumpelstiltskin
9 . GRANDFATHER (EV'RY BABY'S BEST FRIEND) 3:29 The King, Grandfather
10 . TO WHIT – TO WHOO 3:59 Rumpelstiltskin
11 . WHAT'S THE NAME OF "WHAT'S HIS NAME"? 3:51 Entire Cast
12 . COMPANIONSHIP 4:54 Rumpelstiltskin
13 . WE KNOW A SECRET SECRET 1:45 Entire Cast
14 . FINALE 1:10 Entire Cast


SWEET CHARITY


WAR HORSE PARTNERS WITH USO in honor of Veteran's Day, Lincoln Center Theater, the National Theatre of Great Britain and Bob Boyett, the producers of the Tony Award winning Best Play War Horse, will join with the USO to support our military.

The net proceeds from ticket sales for the Friday, November 11 Veteran's Day performance will be donated to the USO for programs specifically designed to support the 3,000 troops and families of the New York National Guard who are being deployed through the end of the year to Iraq and Afghanistan.

"The extraordinary success of War Horse is in no small part due to the very resonant chord that its powerful story, about the effect of war and the sacrifices it demands, strikes with today's audiences," said Andre Bishop, Artistic Director and Bernard Gersten, Executive Producer of Lincoln Center Theater. "We could not let Veteran's Day pass without in some way acknowledging today's military and we're very proud to contribute to the USO's efforts to provide much needed services to our New York area troops as they go off to Afghanistan and Iraq."

The USO is a private nonprofit organization whose mission is to support the troops by providing morale, welfare and recreation type services to our men and women in uniform. The original intent of Congress for the USO, established in 1941 is to represent the American people by extending a touch of home to the military. The USO currently operates 160 locations worldwide.

JUSTIN TIMBERLAKE and his annual Las Vegas based celebrity golf tournament to benefit Shriners Hospitals, took place this past week. The 6 time Grammy winner and actor encouraged fans to come out. Young and beautiful females obliged. Jessica Biel was on hand, but stayed out of the limelight, although Justin and Jessica did publicly dine out together at Mastro's Ocean Club in Crystals at MGM CityCenter.

Last night Justin Timberlake and Friends Concert, which raises roughly $1 million for the Shriners Hospitals, took place at Planet Hollywood. Timberlake and Wayne Brady served as hosts and performed. Also providing entertainment were: Earth Wind & Fire, the Commodores, Charlie Wilson, Color Me Badd, Sugar Hill Gang, Sister Sledge, Vanilla Ice and Turbo B.

BENEFIT READING of Volpone by Ben Jonson. Jese Berger directs F. Murray Abraham, Helen Carey, Richard Easton, Jay O. Sanders, and Michael Urie.

The greatest of the Jacobean satires skewers humanity's greed and hypocrisy with guffaws and hilarity.

This reading will take place at Playwrights Horizons Mainstage Theater, NYC on Monday October 10th. This reading is a benefit and all proceeds go to support the 2011-2012 season at Red Bull Theater.

Patrons have he opportunity to party with the actors, special guests Emily Bergl, Robert Cuccioli, Larry Pine, Everett Quinton, Matthew Rauch, Laila Robins, Derek Smith and John Douglas Thompson & more follows the reading. There is also a party & VIP Pre-Show Cocktails event.


DUPLICATE MUSICALS DEVELOP GREEK TRAGEDY


Everyone knows Troy was a happenin' town and that guy Odysseus just begged to have a tune wrapped around his trek home. The Battle of Troy (1250 BC), that 10 year scuffle between the Greeks and Trojans, which some naysayers maintain was nothing more than a literary exercise rather than an historical event, is considered significant.

If you want more excitement you'd have to jump to the Peloponnesian War, that conflict between Athens and Sparta that broke out in 431 and continued, with an interruption, until 404, thus enabling them to be called Peloponnesian War I and II.

Perhaps then, it shouldn't have come as a shock that on both coasts, at the same time, two world premiere musicals with the same name, with the same description, on this historical issue are being mounted during the same month.

The Greek tragedy of it all.

In one corner - that would be The Old Globe Theatre in San Diego - there is Odyssey, billed as a world premiere musical by Todd Almond and Lear deBessonet. The subject matter: "Odyssey chronicles the trials and adventures that the ancient Greek hero Odysseus faces on his long journey home from the war at Troy."

In the other corner that would be American Theatre of Actors in New York City - there is Odyssey, billed as a world premiere musical written by Matt Britten and Dimitri Landrain. The subject matter: "Odysseus' epic journey home after the Trojan War."

The Old Globe staging is a really big deal with a cast of 200.



Alvin Crawford as Odysseus (left), the Globe Guilders as the Sirens (top) and the cast of the World Premiere of Odyssey at The Old Globe in San Diego. Photo by J. Katarzyna Woronowicz.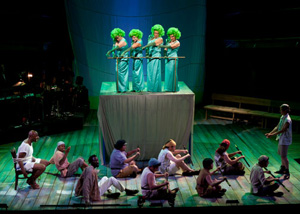 For the San Diego company "Odyssey is the culmination of a two-year project with the community and is a part of the Globe's Southeastern San Diego Residency Project."

Executive Producer Lou Spisto announced the San Diego Community Partners with which director Lear deBessonet and writer Todd Almond have developed a new music theater event, Odyssey, in celebration of The Old Globe's 75th anniversary.

Commissioned by the Globe, the new work reimagines Homer's epic poem as seen through the lens of contemporary San Diego.

Conceived and directed by deBessonet with music, lyrics and book by Almond, Odyssey is being performed this week-end through a unique collaboration between professional artists and members of the community.

Featuring a cast of over 200 performers, "Odyssey chronicles the trials and adventures that the ancient Greek hero Odysseus faces on his long journey home from the war at Troy.



Shelley Thomas (center) as Circe with the cast of the World Premiere of Odyssey, conceived and directed by Lear deBessonet at The Old Globe in San Diego. Photo by J. Katarzyna Woronowicz.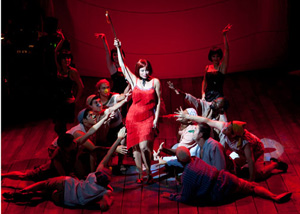 Along the way, he encounters a one-eyed giant, confronts the horrifying monsters Scylla and Charybdis, visits the Underworld and resists the intoxicating Circe.

Odysseus finally returns home disguised as a beggar and must win back his wife, Penelope, and take revenge on the suitors who have been circling her in his absence."

"Lear and Todd's retelling of this iconic story on such a grand scale is the perfect way to celebrate the Globe's 75th anniversary and its contributions to our San Diego community," said Spisto. "I am delighted that our partners in Southeastern San Diego and so many people from the community at large are taking part in our theatrical celebration."

"Todd Almond and I were excited about featuring people and groups who can only be found in San Diego as characters from the classic Odyssey story," said deBessonet. "When we heard the St. Stephen's Church Choir sing, we thought 'Well, who better to be the voice of heaven?' Culture Shock Dance San Diego will play the Phaecians, the San Diego Youth Symphony and Conservatory will score a dream ballet of Odysseus' homecoming, the Valhalla High School Percussion Ensemble will play the Palace Guard and the children from San Diego Junior Theatre will play the Voices of the Underworld."

Professional actors Alvin Crawford and Shelley Thomas star as Odysseus and Penelope/Circe, respectively, along with Todd Almond as The Singer.

The creative team includes Tony and Maria Caligagan (Choreographers), Justin Townsend (Scenic and Lighting Design), Paul Carey (Costume Design), Paul Peterson (Sound Design) and Evangeline Whitlock (Stage Manager).



(front, from left) Michael Garcia as the Prince and Alvin Crawford as Odysseus with members of San Diego Youth Symphony and Conservatory in the World Premiere of Odyssey. Photo by J. Katarzyna Woronowicz.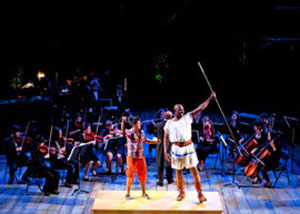 The nonprofessional cast, comprised of members of the San Diego community, includes;

Darlene Davies (Eurynome), Kim Duclo (Penelope's First Suitor), Michael Garcia (Prince), Dylan Hoffinger (Odysseus' Captain), Martin Martiarena (Dude with Guitar), Lorenzo Martinez (Elpenor), Alex Monge (Telemachus), Davina Van Dusen (Nausicaa), Victoria Matthews, Jordan Scowcroft and Katie Ward (The Calliopes) and dancers from Salsa Inferno (Circe's Ladies) with Jessica Brandon, Dalaysia Cannon, Ashley Dixon, Richard Dobbs, Deja Fields, Renee Gandola, Zyanya Hernandez-Grant, Carson McCalley, Karen Olinga, Al Simmons, Beverly Taylor-Wintence, Lamine Thiam, Hannah Trujillo and Ayerton Zoutendijk (Ithacans/Ensemble); Kenn Burnett, Leland Campbell, Eduard Cao, Andre A. Carter, Sergio Castro, Will Herrera, Dylan Hoffinger, Lorenzo Martinez, Leo Roman, Elliott Sephus and dancers from Salsa Inferno (Odysseus' Men); Karen Bahena, Lina Bien, Katleen Dugas, Melanie Haag, Paola Kubelis and Stephanie Plascencia (Penelope's Women); and Donna Blochwitz, Jane Klofkorn, Yvonne Lindroth Silva and Amara Marsden (Sirens).

In New York City Odyssey – The Epic Musical, is billed as "a thrilling new musical adventure that follows Odysseus' epic journey home after the Trojan War," written by Matt Britten and Dimitri Landrain.

Matt Britten directs a cast of twenty-seven, including Josh A. Davis, Emma Zaks, Janine DiVita, Eddie Korbich, Colleen Zenk, Colleen Ballinger, Johnnie Moore, Tramaine Montell Ford, Otto Walberg, Lena Cigleris, Christian Leadley, Benjamin Slater, Jonathan Grunert, Henry Kaiser, Alex Krasser, Curry Whitmire, Isaac Elkiss, Jeff Smith, Ariana Scoggins, Emily Wilk, Erica Lustig, Lauren Luciano, Jay Paranada, and Drew Moerlein, as well as aerialists Kristine Petrucione, Elizabeth Munn and Kimmy Suzuki.

The release states: "Odysseus dreams of the dawn of a new era, in which mortals have control over their own destinies. But when the evil lord Poseidon turns Odysseus' dream into a nightmare, it will take every last ounce of a hero's strength, courage, and wisdom to restore order to Ithaca.



Colleen Zenk, the Emmy nominated performer for her role as Barbara Ryan in As The World Turns, appears in the New York City production.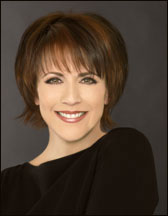 "Based on the classic poem by Homer, Odyssey is a thrilling musical adventure that follows Odysseus' epic journey home after the Trojan War.

"Join Odysseus as he encounters the lotus-eaters, outwits the Cyclops, resists the Sirens and battles the gods in a quest to return home to his wife and son. With an exciting original score and dazzling visual design, including an array of aerialists, this breakthrough production presents "the best story ever written" as it has never been told before."

This version has performances at the American Theatre of Actors, in The Big Apple from Friday, October 21st through Sunday, October 30th.

Despite the similarities, the theatrical community hasn't started their own Greek War.

"No conflict," responded Jeffrey Weiser speaking for The Old Globe. "They are two different projects. Homer's Odyssey has been interpreted in many forms over the centuries and will continue to inspire artists in the future."




THE DR. CONRAD MURRAY TRIAL UNLEASHES MICHAEL JACKSON GHOSTS
Prosecution evidence - Michael Jackson lying on a hospital gurney in the screen grab from Getty Images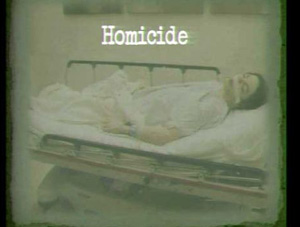 It doesn't matter if you revile Michael Jackson's personal life or are obsessed in a belief that he was the greatest performer who ever lived. The photo of him lying dead on a hospital gurney and the playing of the slurred, almost incoherent tapes of Jackson talking about his upcoming London engagements are heart wrenching. Both were put into evidence in the involuntary manslaughter trial of Dr Conrad Murray, 58, who is being defended by Houston attorney Edward Chernoff. At the time of Jackson's death, Murray also maintained a Las Vegas practice.

Murray has pleaded not guilty to involuntary manslaughter, but he faces up to four years in prison if the jury finds him responsible for Jackson's death because of inadequate care.

The King of Pop, a creatively adventurous spirit, changed the face of fashion, music and dance.

He died too soon, a victim of his own success and insecurities as much as the drugs that were in his body.

Are too many associated with those in the entertainment business of the what's-in-it-for-me mind set, who would rather let a star die than help with an intervention? Or, are associates in a caught-in-the-middle helpless position where, if you attempt to help, the star would just simply fire anyone who gets in their way and find what they want elsewhere?

When the defense rests, perhaps justice will be served, but nobody is going to feel good. One of the first to testify, Las Vegas choreographer Kenny Ortega who was the director of Jackson's planned 02 arena shows and Sony Pictures' Michael Jackson's This Is It documentary that sprang from it.

In testimony on Tuesday, Ortega said that he observed Jackson as frail and not at all well in that period. "My friend wasn't right," Ortega testified. "There was something going on that was deeply troubling me," he said of Jackson's appearance a week before his death.

Ortega further wrote in an email to concert promoters that "Today I was feeding [Jackson], wrapping him in blankets."

Now, the last blanket people will always remember seeing is the one wrapped around Michael Jackson which partially covered his dead body.

In this prosecution presentation, Jackson's security guard described the day Jackson died, his children near his bedroom - daughter Paris, curled up in the ball, sobbing, and eldest son Prince standing in frozen horror.


PONCA NATION FESTIVAL INCLUDES PLAY READINGS AND DISCUSSIONS, MUSIC
William Henry Jackson. Photo: The Smithsonian's National Museum of the American Indian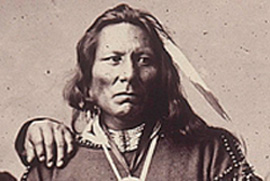 The Smithsonian's National Museum of the American Indian in Washington, DC presents We Are a People: The Ponca Journey, a free two-day festival featuring music, dance, play readings, a film screening and panel discussions with the Ponca Nation of Nebraska Friday, October 7, and Saturday, October 8.

In 1879, a full 75 years before the Supreme Court issued its monumental decision in Brown v. Board of Education, a Ponca chief named Standing Bear stood up, extended his hand, and made a speech: "This hand is not the color of yours, but if I pierce it, I shall feel pain. If you pierce your hand, you also feel pain. The blood that will flow from mine will be of the same color as yours. I am a man. The same God made us both."

Standing Bear's argument convinced the federal judge to declare for the first time in the nation's history that Native Americans are "persons" under federal law, a declaration that contradicted decades of Indian policy.

The Ponca Tribe of Nebraska invites the public to celebrate this monumental civil rights decision with dance and song, as well as panel discussions with tribal elders whose grandparents traveled the Ponca Trail of Tears. ( See Broadway To Vegas column of August 7, 2005 )

Visitors can listen as they share the story of their nation's survival, from the tribe's removal to Indian Territory in 1879 to its termination in 1962 to its restoration as a federally recognized tribe in 1990.



Ponca delegation to Washington, DC, November 14, 1877. Front row, left to right: Black Crow, Big Elk, Standing Bear, Standing Buffalo Bear, White Swan, Smoke Maker. Back row, left to right: Big Snake, Baptiste Barnaby, White Eagle, Charles LeClaire, The Chief. Reclining in front: Hairy Grizzly Bear. Photo: The Smithsonian's National Museum of the American Indian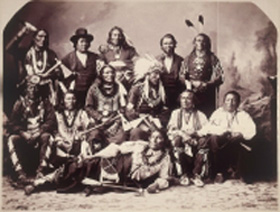 The festival kicks with the East Coast premiere of Standing Bear's Footsteps, a 60-minute documentary that incorporates oral histories, rare photographs and contemporary interviews with members of the Ponca Nation to recount the historic trial of the famous Ponca chief. After the screening, the film's Emmy-nominated and Peabody award-winning producer, director and writer, Christine Lesiak, will join several citizens of the Ponca Tribe of Nebraska to answer questions about the documentary and Ponca history.

On Friday afternoon in the museum's Rasmuson Theater, Native law scholars will join the museum's director, Kevin Gover (Pawnee), for Fact or Fiction? The United States Courts' Use of History to Shape Native Law Jurisprudence, a symposium on the origins of American Indian laws and policies in U.S. courts.

Following the symposium, the public is invited to a reception in the museum's Potomac Atrium featuring Ponca songs and welcoming remarks from Gover, Ponca tribal chairwoman Rebecca White and U.S. Supreme Court Associate Justice Sonia Sotomayor.

That evening, Metropolitan Community College and the Great Plains Theatre Conference will present a staged reading of Mary Kathryn Nagle's play, Waaxe's Law - a dramatic re-enactment of the Trial of Chief Standing Bear and Judge Dundy's seminal ruling. Actors include Louis Headman, an honored elder of the Southern Ponca Tribe of Oklahoma - one of only five people alive today fluent in the Ponca language. A talk-back panel will follow, featuring Headman, White, playwright/attorney Nagle (Cherokee) and Judge Laurie Smith Camp, U.S. District Court, District of Nebraska.

On Saturday, there will be a reading and discussion with Joe Starita, a journalism professor at the University of Nebraska at Lincoln and author of I Am a Man": Chief Standing Bear's Journey for Justice, a work of non-fiction that provides historical background of the famous Ponca chief. The festival closes with a panel discussion Saturday afternoon in the museum's Rasmuson Theater featuring tribal elders who will discuss the Ponca Nation's stories and culture.

Sponsors of the festival include the Nebraska Commission on Indian Affairs, Native American Public Telecommunications, Creighton Law School, Metropolitan Community College and the Great Plains Theatre
SPREADING THE WORD


OPERA ON TAP'S FIRST EVER HALLOWEEN BALL takes place Wednesday, October 5, at the Parkside Lounge in NYC.

Opera On Tap and beer lovers will put on costumes, strut out their masquerading war paint and take on the scariest operatic music and the deceptive characters opera has produced.

Scary can mean a lot of things of course, whether it be a scary character like a witch, or a scary aria that's scary hard to sing.

"What could be scarier than a larynx splattered against the backwall of a divebar?," asks OOT.

The event encourage patrons put on their Halloween finest.

Beers shall flow and spooks are free.

ANNE KAUFMAN the daughter of playwright George S. Kaufman, will attend Dulcy, written by her father, which is being staged at the East Lynne Theater Company in Cape May, NJ and participate in an audience Q&A after the Wednesday, October 12, performance.

Kaufman (1889-1961) wrote Dulcy with Marc Connelly (1890-1980), and this marks the third Kaufman comedy produced by ELTC in four years, and the third time Anne Kaufman has left her Manhattan home to attend a Cape May production.

The theme in Dulcy is typical of several Kaufman/Connelly collaborations, in which women want to help their husbands. Dulcinea Smith believes she's created the perfect atmosphere in her home for a lovely weekend where her husband can make a brilliant business deal with Mr. Forbes – or perhaps with Mr. Forbes' rival - and Forbes' daughter can run away with the right – or wrong - man.

Kaufman became America's most successful playwright in the 1920's and '30's. He collaborated with Dorothy Parker (Business is Business); Edna Ferber (Dinner at Eight, The Royal Family, Stage Door); Ring Lardner (June Moon); Morrie Ryskind (Animal Crackers); Moss Hart (Once in a Lifetime, The Man Who Came to Dinner); and Howard Teichmann (The Solid Gold Cadillac). Kaufman received two Pulitzer Prizes. In 1931, it was for Of Thee I Sing, with Morrie Ryskind and Ira Gershwin, the first musical to be so honored, and with Moss Hart in 1937 for You Can't Take It With You.

Dulcy is the largest cast that ELTC has ever assembled and includes Erin Callahan, Larry Daggett, Suzanne Dawson, Dave Holyoak, Mark Edward Lang, Megan McDermott, Alison J. Murphy, Drew Seltzer, Thomas Raniszewski, Fred Velde, and Gayle Stahlhuth, who also directs. The show runs through October 15 at Cape May, NJ.

A SPECIAL SCREENING of the silent classic Underground set in the fascinating London of the 1920s with the BBC Symphony Orchestra performing a new score by Neil Brand, co-commissioned by the BBC SO and the Barbican, at this special screening of the film.

Underground (1928), brilliantly restored by the BFI National Archive, is the first solo film by director Anthony Asquith who went on to direct a string of British classics. Focusing on a fatally flawed love triangle, the film culminates in a thrilling chase down onto the tube lines and is a portrait of 1920s working-class London, with its pubs, lodging houses and, of course, the Underground itself, all tinged with a little magical realism and genuine romance.

October 5, 2011 at Barbican Hall, London.

A THOROUGHLY BAD RECORD: ELVIS PRESLEY'S HOUND DOG AS ROCK AND ROLL MANIFESTO is the first lecture in a series in which The Rock and Roll Hall of Fame and Museum collaborates with the American Musicological Society (AMS) on a new lecture series that brings scholarly work to a broader audience and showcases the musicological work of the top scholars in the field.

Albin J. Zak III, Professor of Musicology at the State University of New York, Albany, will give the inaugural lecture, A Thoroughly Bad Record' : Elvis Presley's 'Hound Dog' as Rock and Roll Manifesto, on Wednesday, October 5th in the Museum's Foster Theater. This event is free with a reservation, however seating is limited. Rock and Roll Hall of Fame in Cleveland.

GODSPELL the eagerly anticipated revival of the Tony Award winning musical, intending to getting it right from the get-go, staged an invited press rehearsal. The rehearsal studio was opened up to the press to witness three chosen numbers Bless The Lord, All Good Gifts and the other side of Godspell, as the cast performed the parable of The Good Samaritan - an original piece, by cast member Celisse Henderson.

Among those taking part, composer Stephen Schwartz, Danny Goldstein who is making his directorial debut on Broadway with this revival and Tony nominated Chris Gattelli who choreographed the hit Newsies.

Godspell opens in previews at Broadway's Circle on the Square Theatre on October 13.

CANADA'S SHAW FESTIVAL has announced that Colleen Blake will retire after 17 years as executive director in early spring 2012, when the festival's 50th season comes to a close.

While the search for a new executive director begins immediately, Blake will continue in her current role until her successor is appointed. A highly respected professional Blake is the recipient of the 1972 Jean A. Chalmers Apprentice Award - awarded annually by the Stratford Festival to young professionals - and the 1983 Pauline M. McGibbon Award - awarded by the Ontario government for excellence in the early stages of a theatre professional's career. In June 2004, she was awarded an Honorary Doctorate of Humanities from the University of Windsor.

The Shaw Festival takes place in four venues in historic Niagara-on-the-Lake, Ontario.

ICONIC ARTIST TALK: ROBERT WILSON In conjunction with BAM's 150th-anniversary celebrations, visionary director Robert Wilson joins BAM Executive Producer Joseph V. Melillo for an Iconic Artist Talk, discussing four decades of performances that have shaped and reshaped art as we know it. Thursday, October 6 at BAM in Brooklyn, NY.


OTHER PEOPLE'S MONEY


KLAV RADIO IN LAS VEGAS is looking for somebody to buy air time for an entertainment show. According to the ad solicitation release from the executive producer: "we are in the process of creating and implementing a BRAND NEW one-hour LIVE Radio program that focuses entirely on the Las Vegas Entertainment Industry. We are looking for one knowledgeable, experienced, and dedicated Las Vegas Critic to be our on-going weekly Guest Host in doing this Live Radio show. We need a professional that can help our listeners, by giving them sound advice and guidance by helping them with any questions or comments they may have related to all Las Vegas shows and events".

"Why do professional businesses have their very own Radio Shows on KLAV 1230AM?
· YOU control all of the content of your very own radio show.
· YOU get to tell Las Vegas about your Views and Opinions regarding your industry.
· Branding your business name while Advertising yourself.
· Educating the Las Vegas public about your business and industry.
· You get an MP3 of each of your shows for you to keep and archive on your website.
· Your show can be heard throughout the entire U.S. with streaming on KLAV 1230AM."

"We want to make you and your business the star of the Radio Program. . . . Just to let you know, there is a very small production fee that goes along with the production of the Radio Show."

THE DUTCH APPLE DINNER THEATRE in Lancaster, PA is giving away tickets to the movie Footloose for the showing on Monday, August 3. The venue, whose original design for the 384 seat theatre was done on a napkin at Denny's, is also encouraging schools and organization to stage a production of Footloose by suggesting their patrons visit the Rodgers and Hammerstein website to get all the details.

Next up for the Dutch Apple is the charming musical Me and My Girl which opens October 6 with shows through November 12. While the first Executive Chef played ragtime piano for entertainment before the show began each night, the current chef concentrates upon creating a buffet of classic American cuisine that changes with each show.

PHILADELPHIA STAGE EMPLOYEES members of the local chapter of the International Alliance of Theatrical Stage Employees staged a one day strike at The Kimmel Center for the Perfoming Arts and two other venues managed by the Kimmel Center, which resulted in all Saturday - October 1 - shows being cancelled, includes Audra McDonald. Her show has been rescheduled for November 30.

The expired contract covered about 1,000 stagehands, ushers, wardrobe workers and box office staff at the Kimmel Center, the Merriam Theater and the Academy of Music.

Bargaining session continued Saturday afternoon on a counterproposal management had offered the union.

The Saturday bargaining session resulted in the agreement to a one-week cooling-off period to permit more negotiations and allowed for the scheduled Sunday, October 2, events - including a production of the opera Carmen - to proceed.


STORK REPORT . . . .


GODSPELL BABY On Sunday, September 18, the company of the upcoming revival of the legendary rock musical Godspell celebrated the birth of its first Broadway Baby, as director Daniel Goldstein and his wife Melissa welcomed their first child, daughter Gracie Eloise Lee-Goldstein, into the world at 6:17 a.m.

According to the official posting: "We've only been in rehearsals for one week, but the company of Godspell is already a wonderful family," said producer Ken Davenport. "And we couldn't be more thrilled to see that family grow by one early last Sunday morning."

"Congrats to both Danny and his beautiful wife, Melissa. I also want to thank Gracie. You can tell she's a theater kid already, because she knew to take care of business on Godspell's day off!"



TONY BENNETT has scored his first #1 Album on Billboard top 200 chart in his 60 year career with the release of Duets II. Bennett a 14-time Grammy Award winner, also made history as the oldest living artist to hit No. 1. The ageless crooner celebrated his 85th birthday last month. Duets II pairs the singer with some of music's biggest players, including Lady Gaga, Mariah Carey, Norah Jones, John Mayer, Aretha Franklin and Carrie Underwood.

THE PHANTOM OF THE OPERA the 25th anniversary of the first performance of composer Andrew Lloyd Webber's iconic musical technically took place September 27, 2011 at Her Majesty's Theatre in London. The public celebration took place in London concerts at Royal Albert Hall October 1-2, where it was simulcast worldwide.

This lavish, fully staged production stared Ramin Karimloo as The Phantom and Sierra Boggess as Christine. They will be joined by Barry James as Monsieur Firmin, Gareth Snook as Monsieur André, Liz Robertson as Madame Giry and Wynne Evans as Piangi together with a cast and orchestra of over 200 together with some special guest appearances.

In January 2012 Phantom of the Opera will enjoy its 24th anniversary at Broadway's Majestic Theatre.

STEVE MARTIN who spent decades headlining the Las Vegas Strip before gaining status in almost every other spectrum in the entertainment world, has won the top award at the International Bluegrass Music Association Awards in Nashville.

Banjo player Martin and his band The Steep Canyon Rangers were named entertainers of the year last Thursday.






IT SHOULDA BEEN YOU a new musical with book and lyrics by Brian Hargrove and music by Barbara Anselmi. Based on a concept by Barbara Anselmi. Directed by Tony Award and 4 time Emmy award winner David Hyde Pierce.

The strong cast includes Tony Award winners Harriet Harris and Tyne Daly with Tom Deckman, Carla Duren, Harriet Harris, Jessica Hershberg, Edward Hibbert, Curtis Holbrook, Lisa Howard, Mylinda Hull, Matthew Hydzik, David Josefsberg, Richard Kline, and Tony nominated Howard McGillin.

Billed as "a musical comedy for anyone with parents."

The bride is Jewish. The groom is Catholic. Her mother is a force of nature, his mother is a tempest in a cocktail shaker. And when the bride's ex-boyfriend shows up, the perfect wedding starts to unravel faster than you can whistle "Here Comes the Bride!" Plots are hatched, pacts are made, secrets exposed – and the sister of the bride is left to turn a tangled mess into happily ever after.

Post performance talk backs will take place Oct 4-6. George Street Playhouse in New Brunswick, New Jersey with previews beginning October 4 with an official opening October 14. Performances will continue through November 6.

ELTON JOHN one of the best performers to ever play Las Vegas, has returned to Caesars Palace in Sin City after a two-and-a-half year absence, with his new show Million Dollar Piano. The focal point is that million dollar, 200 pound Yamaha, named Blossom, which took four years to build and boasts a glass top and 68 LED video screens - a 120-foot-wide-by-60-foot-tall, seamless, wall-to-wall video screen dominates the Colosseum stage.

It's the current norm for shows to see who can high tech the other one. In many cases, scenic designers, costumers, special effect guys and tech geeks are really the stars. In this case, it's Sir Elton, singing his hits, who leaves no doubt that he is the star. Sir Elton's enormous talent and showmanship can ace the best of the tech world. Put him in a black tuxedo on a bare stag and he'd sell tickets. Combine his talent with the best of tech and you have a presentation that almost defies description and demands to be enjoyed. Credit must be given to a creative director Tony King and video producer Sam Pattinson - and all of the live muscians.

Neil Patrick Harris and David Burtka were on hand for Elton's opening night as was David Furnish. Don't know what they did with their respective children, who are a bit too young to understand the stage persona of Daddy and Uncle Elton.

Don't miss this show. Elton will be performing in rotation at Caesars for the next three years.

DREAMBOATS AND PETTICOATS welcomes Des O'Connor to the hit West End musical from October 3, for a strictly limited season at The Playhouse Theatre. Star of stage, screen and music, Des was awarded the CBE in 2008 for his services to Entertainment and Broadcasting and is widely regarded as one of the UK's best loved and most respected stars.

Since his first TV appearance in 1963 he has starred in his own shows for over 45 years - longer than anyone else anywhere in the world.

He is also a hugely successful music and recording artist, having produced no less than 36 albums, selling over 16 million copies to date, and spending a staggering 117 weeks in the top ten of the charts. On stage, Des has appeared at the MGM Grand Las Vegas, The Sydney Opera House and over 1,000 times at the London Palladium, but his appearance in Dreamboats will mark his first time ever in a West End musical.

Des will make his debut playing the multiple roles of 'Older Bobby' and 'Phil – Bobby's Dad', who runs the youth club around which the celebrated Olivier Award nominated production is based.

Dreamboats and Petticoats is inspired by the smash hit million+ selling albums, and features some of the greatest hit songs of the Rock 'n' Roll era. Written by Laurence Marks and Maurice Gran, this feel-good production features songs from Roy Orbison, The Everly Brothers, Neil Sedaka, Eddie Cochran, Dion, Del Shannon and many more, including Let's Dance, To Know Him Is To Love Him, Shaking All Over, Bobby's Girl, Little Town Flirt, Only Sixteen, Runaround Sue, Happy Birthday Sweet 16, Let it Be Me, Let's Twist Again and many more hits from music's golden era.

COWBOY MOUTH Patti Smith and Sam Shepard's notorious rock opera.

40th Anniversary Revival.

1971 In a small-town Midwest motel, a woman holds a kidnapped man at gunpoint.

Her plan: to make him into her rock & roll Messiah.

Cowboy Mouth was written by Godmother of Punk Patti Smith and American playwright Sam Shepard, on a 3-day bender in a hotel in 1971. Their tempestuous, sexy and destructive affair gives life to an extraordinary play. One part rock opera, one part bold, brash and poetic.

Starring Amanda Fernando-Stevens as Cavale, Lennard Sillevis as Slim and AJ MacGillivray as The Lobsterman.

Presented by The Salon Collective with performances through October 15 at the Kingshead Theatre in London.

ROCK OF AGES the Tony nominated musical by Chris D'Arienzo, officially opened September 27 at the Shaftesbury Theatre in London's West End. The reviews were mixed.

Kristin Hanggi, who was nominated for a Tony award for her direction of the Broadway production, also helms the West End production.

The show stars Shayne Ward as bad boy rock star Stacee Jaxx and Justin Lee Collins as bar owner and ageing hippy Dennis Dupree, originally played in the US by Tenacious D's Kyle Gass. The lead role of Drew is played by Oliver Tompsett.

Set on the Los Angeles' Sunset Strip in 1987, the production features music from bands like Bon Jovi, Whitesnake, Poison, Pat Benatar, Journey, Foreigner, and REO Speedwagon. It includes more than 20 hits including The Final Countdown, Don't Stop Believin', Dead or Alive and We Built This City.

THE THREEPENNY OPERA A play by Bertolt Brecht, adapted from Elizabeth Hauptmann's German version of John Gay's The Beggar's Opera. Lyrics by Bertolt Brecht.Music by Kurt Weill.

Visionary director Robert Wilson directs Bertold Brecht's original theater company - the Berliner Ensemble, making their New York debut - in the US premiere of The Threepenny Opera.

Part of the Next Wave Festival.

Presented at BAM in its US premiere, Wilson's production recasts the story of Peachum, Polly, and Macheath in a bewitching setting informed equally by the striking designs of German Expressionist cinema and the shattering, seductive world of Weimar-era cabaret.

Direction, Stage, Light concept by Robert Wilson. Costumes by Jacques Reynaud.Music direction by Hans-Jörn Brandenburg and Stefan Rager. Co-direction by Ann-Christin Rommen. Co-design scenery by Serge von Arx .Co-design costumes by Yashi Tabassomi. Dramaturgy by Jutta Ferbers, Anika Bárdos. Lighting by Andreas Fuchs and Ulrich Eh.

German with English titles.

This sold out engagement takes place October 4-8 at BAM Howard Gilman Opera House in Brooklyn, NY.

KISS ME KATE an Australian production of the famous 1948 Broadway musical, opened last Wednesday with performances to October 3 at the People Grand Theater in Shanghai, China is winning rave reviews. .

The Cole Porter classic is directed by John Michael Burdon. Soprano Jessica O'Donoghue stars as Lilli and Kyle Sapsford plays Frederic.

> Performed in English, Chinese subtitles are provided.

Kiss Me, Kate is the fist musical to be staged in the renovated People Grand Theater since it reopened in May. Tickets rang from $28.15 to $137.62.


WHO'S WHERE


IDINA MENZEL The Tony Award-winning Broadway star is joined by the Royal Philharmonic Concert Orchestra to perform her acclaimed symphony concert for the first time outside of the US. Thursday, October 6 at Royal Albert Hall in London.

PINK MARTINI open a two night stand Monday, October 4, at the Olympia in Paris, France.

LIZA MINNELLI brings her Liza With a Z show to the Las Vegas Hilton October 7-8. Jeff Trachta is her special guest.

CYNDI LAUPER AND DR. JOHN on stage Friday, October 7, at the House of Blues in Lake Buena Vista, FA. On Saturday the two perform at the Beau Rivage Resort in Biloxi, MS.

DAVID CASSIDY entertains Thursday, October 6, at the Count Basie Theatre in Red Bank, NJ. On Saturday he entertains at the Hard Rock in Biloxi, MS.

K. D. LANG has a busy week. On Monday, October 3, she brings her talent to the Ryman Auditorium in Nashville. Wednesday finds the singer at the Variety Playhouse in Atlanta. On Friday the show is at Ruth Eckerd Hall in Clearwater, FL. Saturday's performance is at Dreyfoos Hall in West Palm Beach, FL.

THE KINGSTON TRIO can be enjoyed Friday, October 7, at the Cerritos Center for the Performing Arts in Cerritos, CA.

KEITH URBAN in the spotlight Tuesday, October 4, at the Save Mart Center in Fresno, CA. On Saturday he performs at the Staples Center in LA.

JOSH GROBAN will be delighting the crowds Monday, October 3, at Le Grand Pix in Paris. On Thursday he performs at the KKL Pavilion in Lucerne, Switzerland.








Next Column: October 9, 2012
Copyright: October 2, 2011. All Rights Reserved. Reviews, Interviews, Commentary, Photographs or Graphics from any Broadway To Vegas (TM) columns may not be published, broadcast, rewritten, utilized as leads, or used in any manner without permission, compensation and/or credit.
Link to Main Page
---
Laura Deni



For the snail mail address, please E-mail your request.
CLICK HERE FOR COMMENT SECTION