! >
Broadway To Vegas
  
  REVIEWS INTERVIEWS COMMENTARY NEWS

| | |
| --- | --- |
| | |
STAGE PRODUCTIONS CELEBRATE GOLDEN ANNIVERSARIES AS MOVIES - - CABARET CONVENTION GOES VIRTUAL WITH KT SULLIVAN AS EMCEE - - OUR AMERICA: LIVING WHILE BLACK - - THE NATIONAL INDEPENDENT VENUE ASSOCIATION (NIVA) - - A TOTALLY DISRESPECTFUL EVENING OF SHORT PLAYS BY JOY BEHAR - - BUCKS COUNTY PLAYHOUSE PANDEMIC CAMPAIGN GALA - - LUMINOUS VISIONS: PHILLIP K. SMITH III AND LIGHT ACROSS THE COLLECTION - - 2020 TONY NOMINATIONS - - DONATE . . . Scroll Down





Copyright: October 18, 2020
By: Laura Deni
CLICK HERE FOR COMMENT SECTION


STAGE PRODUCTIONS CELEBRATE GOLDEN ANNIVERSARIES AS MOVIES


Both the movie industry and Broadway are experiencing a difficult time. In looking back many of he big screen offerings began on the stage.

The movies, based upon the stage productions, celebrated their golden anniversaries this year. They've stood up to time and societal changes:

THE BOYS IN THE BAND by Bob Crowley. As a play it premiered Off-Broadway in 1968. While Crowley was pitching the script, early agents stayed away from the project, and it was championed by playwright Edward Albee and Richard Barr, who at the time was head of the Playwrights Units in New York. For the production, it proved "nearly impossible to find" actors willing to play gay characters. An old college friend of Crowley's, 33-year-old Laurence Luckinbill, agreed to play Hank despite warnings from his agent that it would end his career, even though the agent was herself a lesbian. It proved hard for Crowley to find producers and theater owners who were interested.

The play premiered Off-Broadway on April 14, 1968, at Theater Four, and closed on September 6, 1970, after 1,001 performances. Directed by Robert Moore, the cast included Kenneth Nelson as Michael, Peter White as Alan McCarthy, Leonard Frey as Harold, Cliff Gorman as Emory, Frederick Combs as Donald, Laurence Luckinbill as Hank, Keith Prentice as Larry, Robert La Tourneaux as Cowboy, and Reuben Greene as Bernard.

The play revolves around a group of gay men who gather for a birthday party in New York City, and was groundbreaking for its portrayal of gay life. The play has been called "a true theatrical game-changer, The Boys in the Band helped spark a revolution by putting gay men's lives onstage, unapologetically and without judgment, in a world that was not yet willing to fully accept them."

A Broadway production of The Boys in the Band, directed by Joe Mantello, opened in previews at the Booth Theatre on April 30, 2018, officially on May 31, and ran until August 11. This production, staged for the 50th anniversary of the play's original premiere, starred Matt Bomer, Jim Parsons, Zachary Quinto and Andrew Rannells, as well as Charlie Carver, Brian Hutchison, Michael Benjamin Washington, Robin de Jesús, and Tuc Watkins. Quinto portrayed Harold, whose birthday sets the premise. All of the actors who were in the 2018 production are openly gay.

This production won the 2019 Tony Award for Best Revival of a Play, while Robin de Jesús was nominated for the Tony Award for Best Featured Actor in a Play. This year The Boys in the Band was turned into a film directed by Joe Mantello, who also wrote the screenplay alongside Ned Martel. Crowley had previously adapted The Boys in the Band for a 1970 film version directed by William Friedkin and starring the original 1968 Off-Broadway cast. The 2020 film stars the full roster of players from the play's 2018 Broadway revival.

Distributed by Netflix, it was released on September 20, 2020.

I NEVER SANG FOR MY FATHER was a movie directed by Gilbert Cates who had been one of the producers of the original stage play. The flick starred Melvyn Douglas, Gene Hackman, Estelle Parsons and and Elizabeth Hubbard. The drama from Columbia was based on Robert Anderson's play and earned 3 Oscar nominations.

The 1970 American drama film based on a 1968 play of the same name, tells the story of a widowed college professor Gene Garrison (Hackman) who wants to get out from under the thumb of his aging father Tom (Melvyn Douglas) yet still has regrets about his plan to leave him behind when he remarries and moves to California.

On Broadway it was written by Robert Anderson, directed by Alan Schneider with scenic and lighting design by Jo Mielziner; Costume Design by Theoni V. Aldredge.

The opening night cast featured: Lillian Gish as Margaret Garrison - Hal Holbrook as Gene Garrison - Alan Webb asTom Garrison - Teresa Wrightas Alice - Laurinda Barrett as Nurse - Matt Crowley as Marvin Scott - Allan Frank as Reverend Pell - Daniel Keyes as Dr. Mayberry - Sloane Shelton as Mary - James A. Spearman as Waiter and Earl Sydnor as the Porter.

THE GREAT WHITE HOPE directed by Martin Ritt starred James Earl Jones, Jane Alexander, and Chester Morris. The sports film from 20th Century Fox was based on Howard Sackler's play and received 2 Oscar nominations.

In the movie, the role of "the Kid," or the "great white hope," was played by professional heavyweight boxer James J. Beattie (6'9", 240 pounds), the #10-ranked world heavyweight contender and an Ali sparring partner.

The term, "the great white hope," reflects the racism and segregation of the era in which Jack Johnson fought. Johnson, the first African American to hold the World Heavyweight Championship title, was one of the best fighters of his generation.

White reaction against Johnson's win and his very public relationships with white women was so strong that, in 1912, the United States Congress, concerned that film scenes of Johnson pummeling white boxers would cause race riots, passed a law making it illegal to transport prizefight films across state lines. "The great white hope" is a reference to the white boxer who many (mostly white people) hoped would finally defeat Johnson.

The play was first produced by Arena Stage in Washington, D.C. and debuted on Broadway at the Alvin Theatre in October 1968, directed by Edwin Sherin with James Earl Jones and Jane Alexander in the lead roles. The play won the 1969 Tony Award for Best Play and the 1969 Pulitzer Prize for Drama. Jones won the 1969 Tony Award for Best Actor in a Play and Alexander won the 1969 Tony Award for Best Featured Actress in a Play.

Subsequent touring companies of the play featured Brock Peters and Claudette Nevins in the lead roles.

The play is based on the true story of Jack Johnson and his first wife, Etta Terry Duryea, the controversy over their marriage and Duryea's death by suicide in 1912.

ON A CLEAR DAY YOU CAN SEE FOREVER helmed by Vincente Minnelli starred Barbra Streisand as Daisy Gamble/Melinda, Yves Montand as Dr. Marc Chabot, Nicholson as Tad Pringle, Larry Blyden as Warren Pratt and Bob Newhart as Dr. Mason Hume.

The 1970 American musical comedy-drama fantasy film has a screenplay by Alan Jay Lerner which he adapted from his book for the 1965 stage production of the same name. The songs feature lyrics by Lerner and music by Burton Lane.

A troubled young woman visits a psychotherapist to help her quit smoking undergoes hypnosis and finds herself reliving a tragic Victorian romance from a past life.

The Broadway production opened at the Mark Hellinger Theatre on October 17, 1965 and closed on June 11, 1966 after 280 performances and 3 previews. The production was directed by Robert Lewis, choreographed by Herbert Ross, and starred Barbara Harris as Daisy Gamble/Melinda, John Cullum as Dr. Mark Bruckner, Clifford David as Edward Moncrief, Titos Vandis as Themistocles Kriakos, and William Daniels as Warren Smith. Louis Jourdan was the original leading man when the show had its tryout at the Colonial Theatre in Boston but was replaced by Cullum before it reached Broadway. Scenic design was by Oliver Smith and costume design was by Freddy Wittop.

The musical received three Tony Award nominations.

Lovers and Other Strangers became a movie directed by Cy Howard. The cast includes Richard S. Castellano, Gig Young, Cloris Leachman, Anne Jackson, Bea Arthur, Bonnie Bedelia, Michael Brandon, Harry Guardino, Anne Meara, Bob Dishy, Marian Hailey, Joseph Hindy, and, in her film debut, Diane Keaton. Sylvester Stallone was an extra in this movie.

The comedy from Cinerama, released on August 12, 1970, came from a play by the husband and wife team of Renee Taylor and Joseph Bologna.

As Mike (Michael Brandon) and Susan (Bonnie Bedelia) prepare to wed, the couple's families bring their own relationship troubles to the festivities. Susan's father, Hal (Gig Young), is having an affair, while her older sister, Wilma (Anne Meara), can't get her husband to pay attention to her emotional needs.

The film was nominated for three Academy Awards (it won the Academy Award for Best Original Song), and was one of the top box-office performers of 1970. It established Richard S. Castellano as a star (receiving an Oscar nomination for his performance) and he and Diane Keaton were cast in The Godfather (1972). The Oscar-winning song, For All We Know, was composed by Fred Karlin, with lyrics by Robb Royer and Jimmy Griffin.

The Broadway play opened at the Brooks Atkinson Theatren in New York City September 18, 1968 and was directed by Charles Grodin. Scenic Design by Robin Wagner; Costume Design by Domingo Rodriguez; Lighting Design by John Gleason.

LAST OF THE MOBILE HOTSHOTS is a 1970 American drama film. The screenplay by Gore Vidal is based on the Tennessee Williams play The Seven Descents of Myrtle which opened on Broadway in March 1968 and ran for 29 performances. Never-the-less, it was turned into a Warner Bros. movie directed by Sidney Lumet starring James Coburn, Lynn Redgrave, and Robert Hooks.

Set in a dilapidated property in the Deep South, Last of the Mobile Hotshots has strong Biblical overtones as ; A Southern floozy (Lynn Redgrave) shuttles between her dying husband (James Coburn) and his half brother (Robert Hooks). Music was composed by Quincy Jones.






E-Book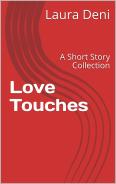 Soft back Book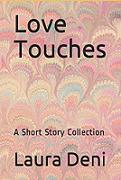 Broadway To Vegas is supported through advertising and donations. Priority consideration is given to interview suggestions, news, press releases, etc from paid supporters. However, no paid supporters control, alter, edit, or in any way manipulate the content of this site. Your donation is appreciated. We accept PAYPAL. Thank you for your interest.



E-Book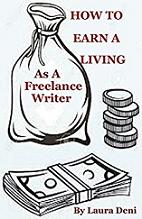 Soft back Book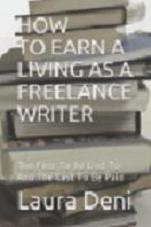 This is not your typical, totally boring textbook.

In the pages of How To Earn A Living As A Freelance Writer (the first to be lied to and the last to be paid) you'll find sex, celebrities, violence, threats, unethical editors, scummy managers and lawyers, treacherous press agents, sex discrimination; as well as a how-to for earning money by writing down words.





ART AND ABOUT


LUMINOUS VISIONS: PHILLIP K. SMITH III AND LIGHT ACROSS THE COLLECTION opened October 17, 2020 at the Toledo Museum of Art in Toledo, Ohio.

To mark the acquisition of Flat Torus 4 by California-based artist Phillip K. Smith III, this new exhibition at the Toledo Museum of Art (TMA) explores the theme of light from a wide range of perspectives. Luminous Visions: Phillip K. Smith III and Light Across the Collection considers Smith's work alongside objects from TMA's collection that span time, culture and media. Exhibition themes include the importance of light in religious or spiritual practices; studies of optics and color theory; applications of translucent and reflective materials; luminist approaches to light in American landscape painting; the absence of light; and photographic explorations of light and shadow.

Smith, who was born in 1972, creates light-based installations that explore the relationships between light, color, space and form. His work Flat Torus 4 is one of a series of nine torus-shaped works in which the artist creates a digital display of colored light. A torus is a three-dimensional geometrical form shaped somewhat like a donut. Using computer software and LED lights on a translucent acrylic support, Smith choreographs the precise color, brightness and pace of change of light to create the torus. The artist describes these color-shifting installations as highly specific three-dimensional canvases that he "paints" with light over time. The effect is a mesmerizing display of gradually transforming and undulating rings of colored light.






E-Book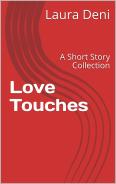 Soft back Book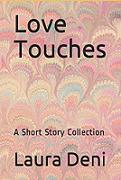 SWEET CHARITY


BUCKS COUNTY PLAYHOUSE PANDEMIC CAMPAIGN GALA can be enjoyed on October 24 in your own home. "We'll provide the show, starring Cyndi Lauper, the dinner (gourmet dinner baskets provided by Stella by Jose Garces or lobster rolls from The Deck), and our popular auction goes online for an exciting night of virtual Playhouse entertainment."

Featuring Shout Outs From Playhouse Friends - Meredith Baxter, Didi Conn, Santino Fontana, Michael Gross, Justin Guarini, Randy Harrison, Marilu Henner, Cheyenne Jackson, Linda Lavin, Patti LuPone, Marsha Mason, Laura Osnes, Sarah Paulson, Susan Sullivan, and Holland Taylor.

The campaign is designed to keep the core team of skilled professionals together while we continue our service to the community — expanding production online and readying the Playhouse to leap back onstage as soon as we can.

In the eight years since its reopening, the Playhouse has once again become the shining heart of New Hope, bringing $10 million to our region's economy in 2019.

However, as a young nonprofit with no endowment, we must raise critical funding now to continue our work and preserve the Playhouse, emphasized the venue.

Campaign Co-Chairs Lynn Breen and Paul Muller. The evening will honor Special Playhouse Friends Nelson and Bette Pfundt.

A TOTALLY DISRESPECTFUL EVENING OF SHORT PLAYS BY JOY BEHAR takes place as a worldwide premiere virtual benefit reading on Sunday, October 25.

John Gould Rubin directs Bob Balaban, Brynne Amelia Ballan, Chris Bauer, Joy Behar, Lorraine Bracco, Rachel Dratch, Susie Essman, Paul Hecht, Danny Hoch, Robert Klein, Irene Sofia Lucio, Dylan McDermott, Albert Jack Peterson, Linda Smith, Brenda Vaccaro, and Steven Weber.

The evening will benefit Guild Hall in East Hampton, New York and two other non-profit organizations: Bridgehampton Child Care & Recreational Center JBJ Soul Kitchen.

THE NATIONAL INDEPENDENT VENUE ASSOCIATION (NIVA) has partnered with YouTube to create Save Our Stages Fest in order to raise awareness and money for concert hall and clubs struggling to survive the pandemic. The three-day concert event took place on October 16-18 and featured performances by an impressive roster of headline acts streamed from iconic venues around the country.

Highlights included the Roots performing at Harlem's Apollo Theater, Reba McEntire at Nashville's Ryman Auditorium and Miley Cyrus from Whiskey a Go Go and Foo Fighters from the Troubadour in Los Angeles. Other artists on the bill include Dave Matthews, Finneas, Brittany Howard, Demi Lovato and YG.

YouTube Giving has been integrated to accept donations during the live streams and when viewers access the streams on demand later. Money collected during the festival will go into NIVA's nationwide, need-based grant program for member venues who have reached a "red alert" moment, said Stephen Sternschein, co-owner of the Parish and Empire Control Room and Garage in Austin, Texas.

The festival sets will remain online for a year after the event.

The festival is named after the bipartisan Save Our Stages legislation NIVA has been lobbying for, which is currently stalled in Congress alongside other coronavirus relief measures.

"Even if a bill were passed today, it would take months for that money to trickle down to the actual people and businesses that are in need," Sternschein said. "And we don't have a few months, like, most people don't have even, you know, a few weeks. And so we had to do something that would be quick, to get money to the places that needed the most."

In addition to performances from artists around the country, the festival included interview segments with artists talking about what independent venues mean to them. "Each artist has a story about a stage," Sternschein commented.

"Our leaders have abandoned us, and we need to act ourselves, not because we think that we can raise enough money to, like, fix this multi billion dollar problem, but we can at least try to give a little hope and a little bit of relief to the worst hit folks out there," he said.

MEMORIAL HERMANN FOUNDATION'S RAZZLE DAZZLE LUNCHEON dubbed "We've Got You Covered,"a blue ribbon Houston event, not only raised $425,000 for early detection and outreach programs at the Bobetta C. Lindig Breast Care Center among others, but co-chairs Tony Bradfield and iconic socialite Lynn Wyatt proved that virtual can be as elegant as in-person.

The 11th annual Razzle Dazzle breast cancer awareness luncheon was Thursday, October 8, 2020. Virtual attendees were encouraged to wear all pink.

Leading up to the event, participated in the Tenenbaum Jewelers Drive Thru to pick up their customized "We've Got You Covered" Kit. 40 stylish vehicles made their way past Tenenbaum Jewelers, owned by Bradfield, stopping long enough to to collect a goodie bag. The socially distanced, drive-thru style pre-party featured DJ London and plenty of glitz. Each canvas tote contained a commemorative Razzle Dazzle champagne flute, mini bottle of bubbly, Tony's or Landry's Inc. restaurant gift card, trio of face masks by designer Johnny Was, plush blanket and a #WeveGotYouCovered hand sign.

When the luncheon went live at noon, a video produced by Ward & Ames kicked off with a message from Memorial Hermann Foundation CEO and executive vice president Anne E. Neeson. Afterward, Tenenbaum Jewelers's Christina Stith introduced the fundraiser's two auction items: Buccellatti earrings and an unsigned estate ring.

The inspiring program featured Grammy Award-winning vocalist Steve Tyrell and local singer Nicole Hurst performed throughout the program. Hurst, who once toured with Kelly Clarkson, Jay Z and Justin Timberlake, was diagnosed with breast cancer at age 31 and sang Seasons of Love. Tyrell reflected on losing his wife of 30 years, Stephanie, on October 27, 2003, to breast cancer before he performed That's What Friends Are For.

Emmy nominee Stephanie was an American record producer, television composer, songwriter. She produced the soundtrack albums for The Brady Bunch Movie, Mystic Pizza and the 1991 version of Father of the Bride. She was also the mother to three children.

Bradfield and Wyatt later took turns lauding honoree Dr. Yvonne Cormier, who has worked within the Memorial Hermann Health System for more than 25 years. Surprise guest and former Vogue editor-at-large Andre Leon Talley made a high profile cameo to congratulate Cormier, his long-time friend, for the recognition.



CABARET CONVENTION GOES VIRTUAL - KT SULLIVAN EMCEES
Foundation artistic director KT Sullivan emcees.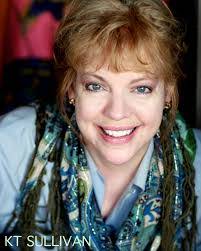 The Mabel Mercer Foundation's 31st Annual New York Cabaret Convention. A Virtual Edition will be presented from Monday, October 19 through Thursday, October 22. Foundation artistic director KT Sullivan emcees.

Curated performances will be streamed in four 7:00 pm shows.

Chinua Thomas, head of Audio Visual at John Jay College is in charge on in-house filming. Pangea, Don't Tell Mama, Birdland and the Iridium have provided performance location spaces.

Opening night participants include: Stephanie Blythe, Ann Hampton Callaway, Natalie Douglas, Shana Farr, David LaMarr, Mark Nadler, Karen Oberlin, Daryl Sherman, Larry Woodard, Amra-Faye Wright, Eric Yves Garcia, Marissa Mulder, Sidney Myer, and Aisha de Haas.

The evening also includes thoughts from veteran cabaret convention participants: Karen Akers, Klea Blackhurst, Jeff Harnar, Andrea Marcovicci, Karen Mason, and Steve Ross.

On Tuesday, October 20: in an event titled The Future of Cabaret foundation board members Adela and Larry Elow will explain how they created an Endowment Fund specifically to encourage teenagers to learn and perform The Great American Songbook, as composed between the years 1900-1970. The performance roster also includes 2020's winner of the Elow Songbook Competition, Savannah Lee Henry, plus finalists Leonay Shepherd, Jennifer Poroye, Julia Parasram, and Kylie McNeill. Ms. Henry, Ms. Shepherd, and Ms. McNeill are from The Professional Performing Arts School, Ms. Poroye the Fiorella H. LaGuardia High School, and Ms. Parasram the Frank Sinatra School of the Arts High School. This year's participants will be joined by Anais Reno (2019 winner), Thomas Hogan (2019 finalist), Christina Jimenez (2018 winner), and Hannah Jane (former finalist and recipient of the 2019 Julie Wilson Award, presented by Linda and Peter Hanson and The Mabel Mercer Foundation).
SPREADING THE WORD


KEAN STAGE in Union, NJ has announced its return to live performances with two outdoor shows, The Doo Wop Project on Thursday, October 22 and the Acrobats of Cirque-tacular on Saturday, October 24. Both shows have been adapted for the safety and health of its patrons, artists and staff.

The Doo Wop Project will make its long-awaited return to Kean Stage on Thursday, October 22 at 7 p.m. (rain date: Friday, October 23 at 7 p.m.). Sit under the stars and listen as the group traces the evolution of doo wop – five guys singing tight harmonies on a street corner – to some of today's greatest music. The show takes audiences on a journey from the songs of the Crests, Belmonts and Flamingos through their influences on the sounds of Smokey Robinson, the Temptations and the Four Seasons.

Acrobats of Cirque-tacular rounds out Kean Stage's outdoor performances on Saturday, October 24 at 11 a.m. (rain date: Sunday, October 25 at 1 p.m.) The Acrobats of Cirque-tacular features one dazzling circus feat after another in a high-energy, family-friendly flurry of fun. Indulge your curiosity and celebrate your senses as the troupe of acrobats, aerialists, and circus specialty artists bend, twist, flip, and fly into your heart. Mind-boggling artistry and athleticism ignites the imagination of the young and the young in spirit alike. Audiences are invited to join the fun and come dressed in costume for this performance.

JORMA KAUKONEN from Jefferson Airplane and Hot Tuna. As a founding member of both Jefferson Airplane and Hot Tuna, a Grammy Lifetime Achievement Award recipient, and one of Rolling Stones' 100 Greatest Guitarists, Jorma Kaukonen has remained one the most respected interpreters of American roots, blues and rock for more than 50 years.

Saturday, October 24 @ 4pm & 7:30pm in a socially-distanced event with seating under a tent at the Ridgefield Playhouse in Ridgefield, CT.

ACTOR-WRITER-DIRECTOR ETHAN HAWKE brings Marilynne Robinson's beloved novel Gilead to life in a special audio recording that will be made available to the public from October 19 through October 29.

The recording was commissioned and produced by the 92nd Street Y Unterberg Poetry Center, which has hosted readings by many of the world's best-known novelists, poets and playwrights since 1939.

Gilead takes the form of a letter being written by an aging preacher to his young son and is an intimate tale of three generations of Iowa's Ames family, from the Civil War to the cusp of the civil rights movement. It is a story of fathers and sons and the spiritual and moral battles that still rage at America's heart.

The recording, comprised of five episodes which will be released on October 19 as a paid streaming access, features Hawke reading an abridgment of the novel. For him, it was a passion project, and a tribute to a favorite author: " Gilead has always been deeply moving to me. There's something about Robinson's writing—it's just who you want to be. You leave the book feeling grateful for being alive," said Hawke. "The world feels so rocky right now, it's kind of nice to have her peace—to touch it like a stone."

SYMPHONY SPACE is a multi-disciplinary performing arts center in New York City has teamed up with the brilliantly hilarious, boundlessly curious, and occasionally outspoken actress Jane Curtin for a new interview series, This Is New York. The series features Jane in conversation with famous New Yorkers to explore what it is about the iconic city that inspires and propels their creative process.

New York City has been the muse of some of the world's greatest writers, actors, comedians, chefs, politicians, activists, and so many more. Symphony Space honors the fascinating complexity of New York and the mystique that surrounds it.

The series premiered on October 15 when Jane talked with beloved artist, writer, and graphic designer Maira Kalman about the city as n inspiration in her creative life and work. Kalman has written and illustrated dozens of books for children and adults and is a regular contributor to The New Yorker, both as a columnist and as an artist. Her long, storied career is rooted in a love of everyday objects and family stories.

On November 18, Jane connects with Marcus Samuelsson, the acclaimed chef, author, television star, and philanthropist behind the restaurant Red Rooster Harlem and many more. Jane and Marcus discuss his childhood in Ethiopia and Sweden, his rise to superstardom, and his life in Harlem.

This Is New York returns on December 8 when Jane discusses politics, life, and unusual upbringings with Daily Beast Editor-at-Large, co-podcaster of The New Abnormal, and über-Tweeter Molly Jong-Fast.

All shows will be live streamed and available on-demand after the premiere.

MOLIERE IN THE PARK'S (MIP) upcoming live stream of two-time Pulitzer Prize winner Richard Wilbur's translation of Molière's biting satire The School for Wives, directed by MIP's Founding Artistic Director Lucie Tiberghien takes place Saturday, October 24 at 2pm EST and 7pm EST. A recording of the stream will be available on MIP's YouTube channel through Wednesday, October 28, 2pm EST. Viewing is free.

The all-woman cast includes Tony and Obie Award winner Tonya Pinkins, Kaliswa Brewster, Cristina Pitter, Tamara Sevunts and Corey Tazmania.

The live stream is co-presented with the French Institute Alliance Française (FIAF), and in partnership with the Prospect Park Alliance, LeFrak Center at Lakeside and Theatre for a New Audience. The presentation will pioneer Liminal Entertainment Technologies' innovative StreamWeaver software which pushes the online theater medium into new domains.

THE OFFICIAL STAR TREK CONVENTION which had been postponed until December 9-13 in Las Vegas has been canceled. Instead the convention is scheduled to return August 11-15, 20201 at the Rio Hotel — provided the hotel has reopened by then. The 2021 convention should be spectcular. Next year marks the show's 20th anniversary, the 55th anniversary of Star Trek and the centennial celebration of creator Gene Roddenberry's birth.


OUR AMERICA: LIVING WHILE BLACK


This multiplatform docuseries Our America: Living While Black produced by ABC owned television stations, is set to premiere October 19 with an hour long special to air the weekend of October 24,2020.

The series will air a different programs each day, culminating into an hour-long documentary. The multiplatform docuseries shares stories of multigenerational Black families from across America navigating generations of systemic racism, policing, healthcare, education, wealth and housing disparities while seeking to build stronger communities and create a better life. The special is a collaboration between the eight owned ABC stations and will air in ABC Owned Television Stations' newscasts in New York, Los Angeles, Chicago, Philadelphia, San Francisco, Houston, Raleigh-Durham and Fresno.

The docuseries follow the experiences of Black families across America including:

The McKissacks, twin sisters and CEOs of McKissack & McKissack, the nation's oldest Black-owned design and construction firm with offices in Washington, D.C., and Los Angeles. The award-winning business has been passed down five generations, starting with their ancestor Moses McKissack who was brought to the country as a slave by a contractor who used him as a builder. The McKissack projects are respected nationwide and include the John F. Kennedy Airport, the World Trade Center, the African American Museum, the Obama Library, the Martin Luther King Jr. memorial, and many more.

The Scott Family Farms, helmed by Will Scott, an 80-year-old fourth-generation farmer from Fresno, California. As a young boy, he worked alongside his grandfather and family as sharecroppers. Due to years of systemic racism, there are deep-rooted challenges Black farmers face; however, Will remains hopeful and is determined to keep the legacy of Black farmers alive and growing. For the first time, he sees more diversity and people recognizing that racism is a systemic problem.

Mayor Michael Tubbs of Stockton, California. At age 30, he is not only the country's youngest mayor representing a city with over 100,000 residents, he is Stockton's first Black mayor. He is a Stanford University graduate raised by a single mother and has an incarcerated father. When his cousin was murdered, Tubbs returned to the city of Stockton to create positive change. He became one of the youngest city council members in the country at age 22 and in 2016 was elected as the 82nd mayor of Stockton.

Antoine Lovell experienced homelessness while being raised in New York by a single mother. At one point they lived in train stations and his bedroom was the No. 3 train. The experience shaped his life. He is now a professor and doctoral candidate at Fordham University in the Bronx and Delaware State University, where he teaches social policy. His specialty is housing and homelessness, the core issues that impacted him as a young child.






THE 74th ANNUAL TONY AWARDS will recognize achievement in Broadway productions during the 2019–20 season. Originally scheduled to be held on June 7, 2020 at Radio City Music Hall in New York City, and televised by CBS, the ceremony was postponed indefinitely due to the COVID-19 pandemic.

For a complete list of nominees click here,

THE RECORDING ACADEMY honored its 2020 Special Merit Awards recipients with Great Performances: Grammy Salute To Music Legends, an awards ceremony and tribute concert hosted by Jimmy Jam last Friday, October 16, 2020, on PBS. It will be available on demand for the next 4 weeks.

Exceptional thought and execution resulted in a program that was elegant, informative, entertaining - and properly socially distanced.

. Announced earlier this year, the 2020 Lifetime Achievement Award honorees are Chicago, Roberta Flack, Isaac Hayes, Iggy Pop, John Prine, Public Enemy, and Sister Rosetta Tharpe. Ken Ehrlich, Philip Glass and Frank Walker received Trustees Award honors, and George Augspurger was recognized with the Technical Grammy Award. Mickey Smith Jr. accepted the Music Educator Award as this year's recipient.

Performers included Laurie Anderson, Philip Bailey, Brandi Carlile, Cynthia Erivo, Chris Isaak, Jason Isbell & Amanda Shires, Cyndi Lauper, Sam Moore, Leslie Odom, Jr., and Yola. Presenters included Rhiannon Giddens, Joe Mantegna, John Legend, LL COOL J, Greg Phillinganes, Henry Rollins, and Don Was.

Great Performances: Grammy Salute To Music Legends was written by David Wild and directed for television by David Horn, with Mitch Owgang as producer and David Horn and Branden Chapman as executive producers. Terry Lickona and Chantel Sausedo are co-producers.


OTHER PEOPLE'S MONEY


CAESARS ENTERTAINMENT PROPERTIES IN LAS VEGAS will charge for self parking beginning October 30. Nevada residents with valid identification, hotel guests and Caesars Reward loyalty members at platinum rating and above are excluded from the policy. Self-parking fees will affect all other guests at Caesars Palace, Paris Las Vegas, Bally's, Flamingo, The Linq Hotel and Harrah's, the company announced. Caesars CEO Tom Reeg said in the announcement. "We are pleased to give back by donating all parking fee profits collected to charitable organizations in the local community and helping our team members impacted by the COVID-19 pandemic." The company didn't list what organizations would benefit.

IN NEW YORK CITY BEGINNING FRIDAY, OCTOBER 16 most restaurants and bars are now allowed to add a Covid-19 Recovery Charge to their bills. Businesses are not required to implement the charge; it is optional. In other parts of the country surcharges of this type have helped businesses sustain operations and pay for added expenses like personal protective equipment and outdoor dining equipment. The restrictions on this charge as are as follows:
• Maximum of 10% of the total bill
• Subject to sales tax
• Cannot be added to takeout or delivery orders
• Must be clearly disclosed in English and any other languages used on menus on all menu pages, chalkboards, and websites
• Total amount of the charge must be clearly added to all receipts
• Must be referred to as "COVID-19 Recovery Charge" or "COVID Charge"
• This is not a gratuity, and that must be explained clearly
• May not be used as an added charge for a banquet, special event or package deal
• May not be added by a food service establishment that is part of a chain with 15 or more locations nationally



E-Book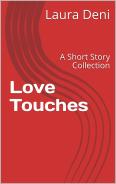 Soft back Book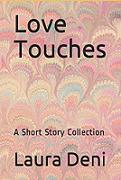 E-Book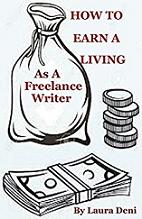 Soft back Book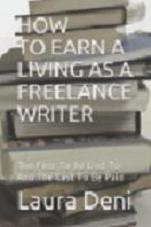 This is not your typical, totally boring textbook.

In the pages of How To Earn A Living As A Freelance Writer (the first to be lied to and the last to be paid) you'll find sex, celebrities, violence, threats, unethical editors, scummy managers and lawyers, treacherous press agents, sex discrimination; as well as a how-to for earning money by writing down words.





FINAL OVATION


TOM KENNEDY television game show host for You Don't Say! and Name That Tune, died on October 7, 2020 in Oxnard, Calif. He was 93.

Kennedy retired in 1989. In 2005, Kennedy and his brother, Jack Narz, both received the Game Show Congress' Bill Cullen award for lifetime achievement.

He married his high school sweetheart Betty Gevedon who died in 2011.

Kennedy is survived by his children Linda Ann Narz, James Narz Jr. and Courtney Ellen Narz, in addition to his daughter-in-law Linda Papulis Narz, granddaughter Abigail Norah Narz and his sister, Mary Lovett Scully.

CONCHATA FERRELL Emmy nominated actress best known for her role as the acerbic housekeeper Berta on Two and a Half Men, appearing in a total of 212 episodes from 2003 to 2015, died October 12, 2020 following complications after cardiac arrest. She was 77.

Ferrell began her career on the stage as a member of the Circle Repertory Company. She appeared in the original Off-Broadway cast of Lanford Wilson's The Hot l Baltimore and won the Drama Desk, Obie and Theatre World Best Actress Awards for her performance in the off-Broadway play The Sea Horse.

She accepted a role in the off-Broadway play Love, Loss, and What I Wore for an April 27 through May 29, 2011, run with Minka Kelly, AnnaLynne McCord, Anne Meara, and B. Smith.

She is survived by her husband Arnie Anderson, daughter, Samantha and two stepdaughters.

VALE GEOFF DYER winner of the 2003 Archibald Prize with his brilliant portrait of Richard Flanagan died October 8, 2020. He was 73.

Elise Archer, Minister for Arts issued the following statement: "As Minister for the Arts, I would like to extend my sincere condolences to the family and many friends of much loved Tasmanian artist Geoff Dyer, and acknowledge his enormous contribution to the creative and cultural sector.

"Mr Dyer was one of Tasmania's most respected and talented contemporary artists, with a career spanning over 50 years.

"His inspiring work was displayed at exhibitions all over the world, including 10 solo exhibitions in Hobart. His paintings are currently a part of several collections around Australia, including at the Tasmanian Museum and Art Gallery and the Museum of Old and New Art (MONA).

"Mr Dyer was just the second Tasmanian in history to win the Archibald prize in 2003, with a portrait of author and fellow Tasmanian Richard Flanagan.

"His love of Tasmania and its beautiful landscape will continue to live on in his extensive body of work."

EUGENE "GENE" H. CORMAN an Emmy award winner was an American film producer and agent and younger brother of producer/director/actor Roger Corman, died September 28, 2020 at his Beverly Hills home, four days after his 93rd birthday.

It was Gene who brought his brother into the business.

Gene began his career as an agent at MCA, where he went on to represent the likes of Joan Crawford, Fred MacMurray, Ray Milland, Harry Belafonte, Richard Conte.

Corman received an Emmy Award for producing the 1982 telefilm A Woman Called Golda, starring Ingrid Bergman — in her final performance — as Israeli prime minister Golda Meir.

In 1970 the brothers co-founded the hugely successful independent company New World Pictures.

Corman also produced Arthur Hiller's Tobruk (1967), starring Rock Hudson; F.I.S.T. (1978), directed by Norman Jewison and starring Sylvester Stallone; and The Big Red One (1980), written and directed by Sam Fuller.

Survivors include his wife of 65 years, Nan; sons Todd (and his wife, Jennifer) and Craig (and his wife, Karen); and grandchildren Wyatt, Bayley, Kyle and Paige; his brother and Roger's wife, Julie.

JAMES E. COTTEN died September 6, 2020 in Los Angeles. He was 92. He earned his masters degree and taught at UCLA. He worked as a stage manager, producer, performer, actor, special effects, and stage crafts, retiring from NBC after working on shows including a number one rated children's show Beachcomber Bill with his Jim Cotten Puppets. Co-workers described him as "always on top of his game at NBC, he made the special effects crew special."

EUGENE SIMONS a Pulitzer Prize nominated photojournalist, died October 2, 2020. He was 95.

He was a decorated war time correspondent, awarded five Purple Hearts. His career as a foreign correspondent spanned over forty years during which time he traveled the globe chronicling history making events.

FAYE NUELL MAYO died September 16, 2020. She was 84.

Faye Nuell Mayo was in the entertainment industry for more than four decades, as an actor, producer, and in personal management. She was an original member of Women in Film and the Women's Conference Committee of the Screen Actors Guild. She also served on the Conference of Personal Managers. As a producer, Mayo facilitated more than forty productions, including at the Valley Music Theatre and the Schubert.

Board of directors American Civil Liberties Foundation, 1980-1996; board directors Permanent Charities communications of The Entertainment Industries; chairperson, coordinator charitable and political fundraising events in Los Angeles; Member Women in Film, Conference of Personal Mgrs. (treasurer 1985-1989), Her husband Nick Mayo died in 1983.

She was billed as one of Natalie Wood's closest friends and is a key source of information reported in Natasha (2001), Suzanne Finstad's explosive, bestselling biography of Wood.

ANTHONY CHISHOLM Tony nominated actor whose decades long acting career spanned Broadway, film and television died October 16, 2020. He was 77.

His first stage roles were in The Boys from Syracuse and The Threepenny Opera at Cleveland's Karamu House theater.

He was a nominated for a Tony Award for Best Supporting Actor in a play, for his role of Elder Joseph Barlow in August Wilson's Radio Golf. He also performed on Broadway in August Wilson's Gem of the Ocean in the role of "Solly Two Kings", and Two Trains Running in the role of "Wolf".

He performed internationally in the hit Vietnam play, Tracers, at The Seymour Center, Sydney, Australia; the Universal Theatre, Melbourne, Australia; The Royal Court Theatre, London, England. He also performed Jitney at London's National Theatre on the South Bank winning the Olivier Award for Best New Play.

For three seasons he played Burr Redding on HBO's prison drama Oz.

He is survived by his son, Alexander Chisholm, his daughter Che Chisholm, his son-in law, Peter Vietro-Hannum and two grandchildren, Ravi and Avani Vietro.


















Next Column: October 25, 2020
Copyright: October 18, 2020 All Rights Reserved. Reviews, Interviews, Commentary, Photographs or Graphics from any Broadway To Vegas (TM) columns may not be published, broadcast, rewritten, utilized as leads, or used in any manner without permission, compensation and/or credit.
Link to Main Page
---