! >
Broadway To Vegas
  
  REVIEWS  INTERVIEWS COMMENTARY NEWS

| | |
| --- | --- |
| | |
THEATER PRODUCTIONS PROVE GOD IS BANKABLE - -TWO NIGHT CELEBRITY FROLIC SALUTES PRESIDENT CLINTON - - BUDAPEST HUNGARY JAZZ SCENE HAS LAS VEGAS PERFORMERS - - LISZT AND CO-ARTS - - ROALD DAHL'S MATILDA THE MUSICAL - - HUGH JACKMAN IS ON A ROLL - - MAJOR CHANGES AT ROYAL SHAKESPEARE COMPANY - - CLARINETIST WOODY ALLEN RETURNS TO BROADWAY - - DONATE . . . Scroll Down



TAKING GOD TO THE BANK AS THEATERS BOOK THE BIBLE


Theater folk are noted for being superstitious, not organized religious.

Investors who worship the bottom line know what sells.

The Bible - best selling book of all time. Contains a lot of sex, gore, family treachery and gossip. Possible plot lines that make writers salivate and patrons pony up the big bucks.

The Book of Mormon has given the general population a lesson on a secretive religion and taken the "religious donations" to the bank. Godspell and Jesus Christ Superstar are imminent Broadway revivals.

Godspell, with music and lyrics by Stephen Schwartz, is back on Broadway for the first time, having begun preview performances at Circle in the Square Theatre on October 13 prior to an official opening on November 7.

The structure of the musical, which started as a college project, is that of a series of parables, based on the Gospel of Matthew - though it has been pointed out that three of the parables featured are only recorded in the Gospel of Luke. These are then interspersed with modern music set primarily to lyrics from traditional hymns, with the Passion of Christ treated briefly near the end of the performance.

Producers of The Stratford Shakespeare Festival's Jesus Christ Superstar announced October 4 that the rock musical, about the last days of Jesus written by Andrew Lloyd Webber and Tim Rice, will begin previews on March 1 at the Neil Simon Theatre and an official opening is set for March 22.

Des McAnuff, the artistic director of the Stratford Shakespeare Festival in Ontario, where the revival originated this past summer, will again direct.

Even The Collegiate Chorale will present Rossini's Moïse et Pharaon next month at Carnegie Hall. This opera-in-concert presentation will feature Rossini's lavish French-language 1827 version replete with romance, intrigue, vengeance, and acts of God as Moses leads the Jews out of the land of Pharaoh and into freedom, by way of the plagues and the parting of the Red Sea.

Guest artists include James Morris, Kyle Ketelsen, Angela Meade, Eric Cutler, and Marina Rebeka, with the American Symphony Orchestra conducted by James Bagwell.

If it's Biblical, it's box office.

Now Sixty-Six Books is being presented by London's Bush Theatre, billed as "a celebration of the King James Bible - at Westminster Abbey."

From all faiths and none, from over a dozen countries and across five continents, sixty-six remarkable playwrights, 23 directors and 130 actors have shouted Hallelujah as this Biblical event of Biblical proportions has given them work.



Neil LaBute presents In the Land of Uz in response to Job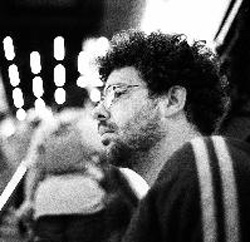 Their roles call for them to speak to each of the 66 books of the historic King James Bible to mark its 400th anniversary.

Staged at the new Bush Theatre in London the production travels to Westminster Abbey (where William and Kate were wed) for a special, twelve-hour overnight vigil performance beginning at 7 p.m. on October 21 and running until 7 a.m. the following day.

U.S. playwrights Christopher Shinn and Neil LaBute, lyricist Sir Tim Rice and the Archbishop of Canterbury are just some of the participants.

Sir Tim Rice winner of 4 Tony Awards, three Oscars and inducted into the Songwriters Hall of Fame in 1999, presents From Solomon to Cyrus the Great in response to 2 Chronicles - Wole Soyinka gives his take on 2 Samuel - Roy Williams responds to 1 Kings - Sam Burns responds to 2 Kings - Salena Godden answers 1 Chronicles - Naomi Foyle tackles Ezra and Mandla Langa answers Nehemiah.

Neil LaBute presents In the Land of Uz in response to Job - Jackie Kay answers Esther - Kwame Kwei Armah responding to Psalms - Toby Litt on Proverbs - Nancy Kricorian answers Ecclesiastes - Carol Ann Duffy on Song of Songs - Ian McHugh responds to Isaiah and Luke Kennard answers Jeremiah.

Paul Muldoon responds to Lamentations - Owen Sheers on Ezekiel - Nick Payne answers Hosea - Yemisi Blake counters Joel - Michael Rosen on Amos - Nancy Harris responds to Obadiah - Nick Laird on Jonah and Adam Foulds answers Micah.

Kate Mosse stages Endpapers in response to Revelation - Brian Chikwava answers James - Helen Mort responds to 1 Peter - Suhayla El Bushra on 2 Peter - David Eldridge answers 1 John - Nathalie Handal answers 2 John - Enda Walsh responds to 3 John and Anne Carson answers Jude.

Also, writers: Neil Bartlett, Caroline Bird, Billy Bragg, Moira Buffini, Sam Burns, Matt Charman, Brian Chikwava, Elinor Cook, Laura Dockrill, Stella Duffy, David Edgar, Helen Edmundson, Chris Goode, James Graham, Trevor Griffiths, Suheir Hammad, Daisy Hasan, DC Jackson, Maha Khan Phillips, Deirdre Kinahan, Lachlan Mackinnon, Marks & Gran, Anne Michaels, Andrew Motion, Molly Naylor, Wena Poon, Anya Reiss, Amy Rosenthal, Kamila Shamsie, Christopher Shinn, Jack Thorne, Zukiswa Wanner, Steve Waters, Rowan Williams, Jeanette Winterson, Anthony Weigh, and Tom Wells.



Sir Tim Rice presents From Solomon to Cyrus the Great in response to 2 Chronicles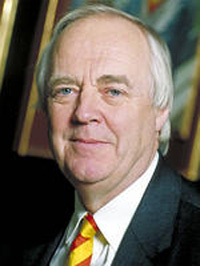 Anthony Weight recalled: "As it happens I read the Bible a lot as a child. I particularly liked the beauty of the Psalms. But my first memories of the bible are of returning home from church with my parents on a Sunday morning and then writing little plays that dramatized that day's reading in church. I would then perform the little Bible plays for my bemused parents and various neighborhood kids I'd dragged in to watch."

In writing his response for 66 Books he disclosed the first thing he did was "Read the book. Read some commentaries. Did some online shopping. Googled the German translation for 'Dead to the world'."

Writer Jack Thorne told Bush Theatre: "My parents didn't have a Bible in the house, but at school (this was clearly before the age we were in now, I don't think they're allowed to now, right?) we were given little red Gideon bibles. I remember liking it particularly because the jacket was plastic. I can't actually remember reading it, but I remember practicing quite a few times before writing 'this book belongs to Jack Thorne' in very careful writing."

He indicated that thee was a passage that he used as a springboard for his 66 Books piece.

"Daniel 6:22 "My God hath sent his angel, and hath shut the lions' mouths, that they have not hurt me: forasmuch as before him innocency was found in me; and also before thee, O king, have I done no hurt." I liked the certainty of it. I liked the sense of self-belief. And I like the fact he'd had to be tested to find these things. Doubt always intrigues me. Certainty intrigues me even more."

The audience at Westminster Abbey will see an international cast which includes: Obie Abili, Geraldine Alexander, Emma Amos, Nikki Amuka-Bird, Helen Anderson, Jade Anouka, Philip Arditti, Hannah Ashwell-Dickinsin, Michele Austin, Ian Bailey, Peter Bankole, David Bark-Jones, Samuel Barnett, Hannah Barrie, Alex Beckett, Sasha Behar, Lily Bevan, Oliver Birch, Mark Bonnar, Billy Bragg, Louise Brealey, Nathan Bryon, Niall Buggy, Kate Burdette, Nicholas Burns, Sean Champman, Pandora Colin, Nigel Cooke, Philip Cumbus, John Cummins.

Also: Arthur Darvill, Peter De Jersey, Shaun Dingwall, Patrick Drury, Kate Duchene, Daniel Easton, Leonard Fenton, Harold Finley, Abby Ford, Phoebe Fox, Andrew Frame, Philip Franks, Mariah Gale, William Gaunt, Becci Gemmell, Ruth Gemmell, Peter Gill, Nicholsd Gleaves, Chris Goode, James Grieve.

Linal Haft, Titas Halder, Amanda Hale, Tamara Harvey, Rob Hastie, Olly Hawes, Christopher Haydon, James Hillier, Siu Hun Li, Kelly Hunter, Bettrys Jones, Aidan Kelly, Gareth Kieran Jones, Beverley Klein, Nitin Kundra, Alice Lacey, Davian Ladwa, John Lightbody, Ralf Little, Michael Longhurst, Syrus Lowe.

Alex MacQueen, Dominic Mafham, Roisin McBrinn, Katie McGuinness, Joshua McGuire, Pauline McLynn, Charles Mnene, Hattie Morahan, Alan Morrissey, Joe Murphy, Nessah Muthy, James Northcote, Jonjo O'Neill, Gbolahan Obisesan, Lucy Oliver-Harrison, Rob Ostlere, Katherine Parkinson, Bill Paterson, Robin Pearce, Samantha Pearl, Bailey Pepper, Kathryn Pogson, Claire, Price, Javone Prince, Prasanna Puwanarajah, Laura Pyper.

Carrie Quinlan, Miranda Raison, John Ramm, Christopher Ravenscroft, Richard Rees, Phillip Richardson, Ben Righton, Sian Robins-Grace, Christian Roe, Mark Rosenblatt, Josie Rourke, Ryan Sampson, Jamie Samuel, Peter Sandys-Clarke, Helen Schlesinger, Amit Shah, Owen Sharpe, Nav Sidhu, Hugh Skinner, Robin Soans, Sarah Solemani, Rafe Spall, Juliet Stevenson.

Also participating are: Shannon Tarbet, Catherine Tate, Michelle Terry, Richard Twyman, Ony Uhiara, Indira Varma, Anjana Vasan, Zoe Waites, Phoebe Waller-Bridge, Rick Warden, Charlotte Westenra, Philip Wilson, Abbey Wright, Leo Wringer, Sophie Wu,and Madani Younis.

This staging at Westminster Abbey is significant. It was at Westminster Abbey in 1611 that a group of scholars gathered together in the Jerusalem Chamber to translate key passages of the Bible for King James.

The translation was done by 47 scholars, all of whom were members of the Church of England. In common with most other translations of the period, the New Testament was translated from Greek, the Old Testament was translated from Hebrew text, while the Apocrypha were translated from the Greek and Latin.

By the first half of the 18th century, The King James Authorized Version - was effectively unchallenged as the Bible used in Anglican and other Protestant churches.



Broadway To Vegas is supported through advertising and donations. Priority consideration is given to interview suggestions, news, press releases, etc from paid supporters. However, no paid supporters control, alter, edit, or in any way manipulate the content of this site. Your donation is appreciated. We accept PAYPAL. Thank you for your interest.



ART AND ABOUT


LISZT AND CO-ARTS

Franz Liszt portrait by Pierre Petit, 1870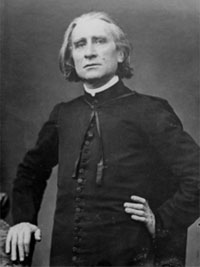 celebrating the 200th Anniversary of Franz Liszt's birth - who has been called the Justin Bieber of 1830s Europe - is on display at the Institution of Musicology of the Academy of Science in Budapest through August 26, 2012. The exhibition's main curator is Mária Eckhardt research director of the Liszt Ferenc Memorial Museum and Research Centre.

The Hungarian piano virtuoso, composer and music teacher of the 19th century is the center of an October 21-23 celebration in Budapest.

On October 21 Dr. András Simor, head of communications, National Bank of Hungary will formally present the List memorial coin, which is being issued as part of the three day long Birthday Festival of the Memorial Museum.

The inventor of the modern solo piano recital was born in Hungary on October 22, 1811. During the 19th century Liszt became one of the most famous performers throughout Europe. According to his peers his technical skills as a pianist were unmatched.

Renowned for his showmanship, Liszt became a touring virtuoso giving concerts throughout Europe, sometimes as many as three or four a week. Celebrated just like today's rock stars, the handsome Liszt was extremely popular with women, so much so that 'Liszt fever' followed him across Europe leaving behind many broken hearts and initiating several scandals. Lisztomania, a phrase coined by his contemporary Heinrich Heine, referred to the intense fan frenzy and hysteria accompanying his concerts.

Liszt was also one of the most generous philanthropists of his time, giving to charities and supporting humanitarian causes. By his mid-forties he had made so much money that virtually all his performance fees were donated to charity. Most notably, Liszt founded the Beethoven monument in Bonn, the Hungarian Academy of Music in Budapest and gave generously towards building the Cologne Cathedral.

One of Liszt's most notable accomplishments was the invention of the symphonic poem, orchestral music in a single movement form in which a poem, a novel or a painting provides a narrative or illustrative element. Amongst his well-known compositions are the Hungarian Rhapsodies and the Faust Symphony. As a religious artist, Liszt remained loyal to the Catholic Church. He wrote several organ pieces, psalms, oratorios and masses, such as the Coronation Mass, written for the coronation of Franz Joseph and Elizabeth.

In 1872, on the 50th anniversary of his carrier, Liszt fans organized a three-day celebration in Budapest to honor the master. A series of concerts were held in Rome for Liszt's 70th birthday and as part of his last concert tour Liszt performed for Queen Victoria at Windsor Castle.

His name has even been preserved on one of the many Mercurian craters named after famous musicians and artists as well as a small planet called 3910 Liszt, located in our solar system somewhere between Mars and Jupiter.


JAZZ CLARINETIST WOODY ALLEN RETURNS TO BROADWAY AS PLAYWRIGHT WHILE JOHN TURTURRO TRIES HIS HAND AT DIRECTING
Ethan Coen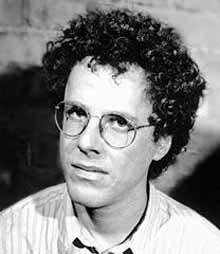 Relatively Speaking (not to be confused with the 1965 play by British playwright Alan Ayckbourn) is a trio of one-act plays by three notables, which hasn't even officially opened, yet has already had a cast change, backstage tension and rumors of impending doom.

What is putting this opening a notch above just another Broadway curtain raiser and selling tickets - is the surfacing of jazz clarinetist and filmmaker Woody Allen writing for the stage.

Also penning their share are four-time Oscar winner Ethan Coen - one half of the famed Coen Brothers film makers - and ground breaking comedienne Elaine May.

The casts include old pro household names being helmed by John Turturro in his Broadway directing debut - an event that is not without backstage naysayers.

Relatively speaking, Relatively Speaking has sparked interest.

The three, one-act plays explore the often outrageous reality of relatives.

Each one-act play springs from a different branch of the family tree, resulting in three very different kinds of comedy.



Elaine May at the New York screening of Lions Gate Films' Fahrenheit 9/11. Getty image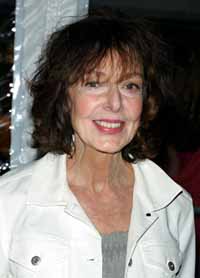 Talking Cure, in which Coen "uncovers the sort of insanity that can come only from family," includes Danny Hoch, Katherine Borowitz, Jason Kravits and Allen Lewis Rickman.

The cast of George is Dead, in which Elaine May "explores the hilarity of death," comprises Lisa Emery, Fred Melamed, Patricia O'Connell, Grant Shaud and Marlo Thomas.

The cast of Honeymoon Motel, in which Woody Allen "invites you to the sort of wedding day you won't forget," features Caroline Aaron, Bill Army, Mark Linn-Baker, Ari Graynor, Steve Guttenberg, Julie Kavner, Jason Kravits, Richard Libertini and Grant Shaud.

Relatively Speaking also features scenic design by Tony Award winner and Academy Award nominee Santo Loquasto, costume design by Donna Zakowska, lighting design by Tony Award winner Kenneth Posner and sound design by Carl Casella.

Officially opens October 20 at the Brooks Atkinson Theatre in New York City.

While the world knows Woody Allen as a writer/filmmaker - whose latest romantic comedy hit flick Midnight In Paris stars Owen Wilson and Rachel McAdams as a young engaged couple whose lives and relationship change forever on a trip to Paris - most New Yorkers know that since the late 1960s on Monday nights Allen plays jazz clarinet. About a decade ago he transferred from New York's Blue Note to Cafe Carlyle where he blows that licorice stick with The Eddy Davis New Orleans jazz band.



Woody Allen Band Performing at The Vienna Jazz Festival, (left to right) Jerry Zigmont, Simon Wettenhall and Woody Allen. Photo by: Joseph Zigmont, the father of Jerry Zigmont.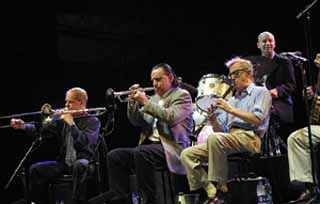 The group includes Eddy Davis - Musical Director/Banjo; Woody Allen - Clarinet ; Simon Wettenhall - Trumpet; Jerry Zigmont - Trombone; Conal Fowkes - Piano; Greg Cohen - String bass; John Gill - Drums.

Allen began playing clarinet as a child and took his stage name from clarinetist Woody Herman. When he appeared art Caesars Palace in Las Vegas part of his act included playing the clarinet.

Allen joined the Preservation Hall Jazz Band and the New Orleans Funeral Ragtime Orchestra in performances that provided the film score for his 1973 comedy Sleeper.

He even declined to attend the Academy Awards presentation, where he won for Annie Hall, because he would have had to miss a Monday night gig.

While Allen admits that his wife Soon-Yi finds his clarinet playing "torture" the couple did name their two adopted daughters Bechet and Manzie Tio after jazz musicians Sidney Bechet, Manzie Johnson and Lorenzo Tio, Jr.


SWEET CHARITY


A DECADE OF DIFFERENCE CELEBRATING PRESIDENT BILL CLINTON AND HIS CLINTON FOUNDATION was a star packed two night event.



Actors Felicity Huffman and William H. Macy. Photo by Getty.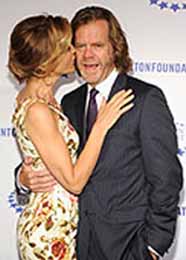 Actress Sofia Vergara (R) and Nick Loeb. Photo by Getty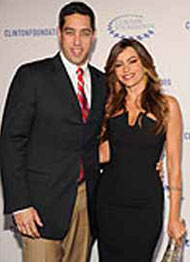 Among those joining in on the 65th birthday gala Friday, at the Hollywood Palladium, in honor of former President Bill Clinton - who actually turned 65 on August 19 - were: Jane Fonda and music producer Richard Perry, Chevy Chase and Jayni Luke, Josh Duhamel, James Denton, singer Fergie, Felicity Huffman and William H. Macy, Zach Braff and Taylor Bagley, Jessica Alba and Cash Warren, Stevie Nicks, Maria Bello, Sofia Vergara and Nick Loeb.

Having a good time were Christopher Backus and Mira Sorvino, Patricia Arquette, Rosanna Arquette and Todd Morgan, Dr. Reza Jarrahy and actress Geena Davis, Julia Ormond, Julie Benz, Lily Collins, figure skater Michelle Kwan, former boxer Sugar Ray Leonard and his wife Bernadette, model and actress Petra Nemcova.

Los Angeles Mayor Antonio Villaraigosa and journalist Lu Park were on hand as were musicians Benji and Joel Madden, Stylist Rachel Zoe, musical guru David Foster and daughter Erin Foster, Julie Benz and John Kassir, Nur Khan, Paul Pierce of the Boston Celtics and personal trainer Tracy Anderson.

Chelsea Clinton acted as Honorary Chair of the celebratory fete - which cost $6,500 per couple - and featured a welcome reception, gala dinner and live auction.

Then on Saturday night, October 15, the festivities moved to The Hollywood Bowl for special performances by Lady Gaga, The Edge & Bono, Usher, Kenny Chesney, Somali-born rapper and singer K'Naan, and Colombian singer-songwriter Juanes - a benefit concert celebrating 10 years of the William J. Clinton Foundation, recognizing the work and impact of President Clinton and the Clinton Foundation.

The Clinton Global Initiative has improved the lives of more than 300 million people around the world by lowering the cost of AIDS and HIV treatment, combating climate change, strengthening economies, increasing access to education and healthcare, providing financing and mentoring for small businesses.

THE 28th ANNUAL ALZHEIMER'S ASSOCIATION RITA HAYWORTH GALA themed Hollywood Glamour will take place on Tuesday, October 25 at the Waldorf-Astoria in New York City.

Somers Farkas will be honored with the Rita Hayworth Award.

Led by Founder and General Chair, Rita's daughter Princess Yasmin Aga Khan, the Gala Chairs are Jay McInerney and Anne Hearst McInerney.

SIGNATURE SONGS: AN EVENING OF BROADWAY SHOWSTOPPERS presented by Les Miserables The National Tour, currently performing at the Kennedy Center in Washington, DC will take place October 24 to benefit Broadway Cares/Equity Fights AIDS.

The concert will be a collection of the Les Miz company's favorite show-stopping songs from the biggest shows on Broadway intended to show a different side of each performer. Potomac Fever, a subsidiary of the Gay Men's Chorus of DC, will also take part.

The benefit will takes place at the Town Danceboutique, in Washington, DC.


BUDAPEST MUSIC SCENE HAS LAS VEGAS CONNECTION
Tommy Vig with the Chameleon Big Band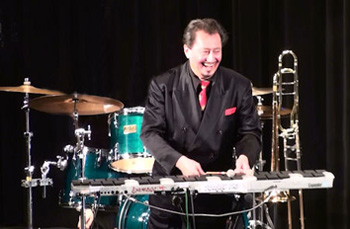 Tommy Vig was the go-to man when you needed a jazz vibraharpist. Based for decades in Las Vegas he took heed of the jazz song title I'm Gonna Move to the Outskirts of Town and in 2006 moved to the Las Vegas suburb known as Budapest, Hungary - where Vig was born.

In 1961 he settled in Las Vegas, where he performed with Frank Sinatra, Sammy Davis, Jr., Tony Curtis, Woody Allen, Judy Garland, and Tony Bennett. Vig was the percussionist on many of Rod Stewart's albums.

While in Las Vegas he married Mia Kim, one of the famous Kim Sisters who appeared 22 times on The Ed Sullivan Show and dominated the Las Vegas lounge scene, during the golden age of the Las Vegas Strip, when the lounge scene meant something.

Contacted by Broadway To Vegas, Vig has been busy in his native land - where radio is strong and Dixieland popular.

Vig recorded a live album with the Benko Dixieland Jazz Band at the Laszlo Papp Sportarena in Budapest. Vig and Kim regularly perform together - she on vocals and vibes and Tommy on vibes and drums - as they did during the Jazz Festival at The Godor.

Tomorrow, October 17, Vig performs in a benefit for FONO in support of local radio. Part of the program includes Vig in a duo with French vibraphonist Fabrice Alibaux.

Vig still commutes to American performing the occasional gig, such as The Big Band Olympics in Los Angeles.

Jazz became a part of Hungarian music in the early 20th century, but did not achieve widespread renown until the 1970s, when Hungary began producing internationally known performers like the Benko Dixieland Band and Bela Szakcsi Lakatos. Other renowned performers are the Hot Jazz Band and the Bohem Ragtime Jazz Band.

Budapest jazz-clubs abound: A38 Music Club has a lineup of artists including Tom Waits and The Braindogs performing October 16 followed by Bardo, whose front woman is Leslie King, on October 22 - Alcatraz, traditional jazz every Wednesday - Big Mambo, open 7 days a week- Budapest Jazz Forum, "mostly mainstream jazz with live music each evening. Serving "Fine pizza and beer" - Budapest Jazz Club - iFCafe, live jazz music 3-4 nights in a week. Duos and trios, best Hungarian musicians," international food and contemporary art exhibitions - Old Man's Music Pub, live music each evening - Take Five. live concerts Tuesday-Saturday with local and international stars of jazz - The Jazz Garden, "proudly presents the celebrities of the Hungarian and international jazz scene nightly. We have both a casual jazz club and sophisticated restaurant on the premises" - The Long Jazz Club, mainstream and fusion jazz. Live music each evening.


BOB NEWHART INDUCTION RAISES QUESTIONS
Bob Newhart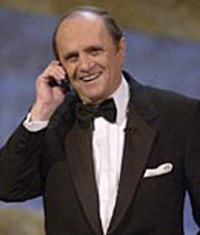 Ground breaking comedian and television icon Bob Newhart, a native of Oak Park, IL, will purportedly be inducted into the Illinois Broadcasters Association Hall of Fame in a private ceremony October 21, one day before he opens at the Chicago Theater, according to Robert Feder writing in Time Out Chicago.

The announcement and private ceremony is eyebrow raising for several reasons.

First of all, it's a little late in coming. In 1993 Newhart was inducted into the Academy of Television Arts & Sciences Hall of Fame. In 2002 he won the Mark Twain Prize for American Humor. Newhart was inducted into the National Association of Broadcasters' Hall of Fame in 2009.

Secondly, why two separate inductions in one year and why private?

The Illinois Broadcasters Association did not induct anyone from 2008-2010. Last May 3 Oprah Winfrey received the honor during a stellar luncheon at the Palmer House.

Since 1963 there have only been seven instances when more than one person received the honor and those inductions took place at the same time:

1984 – Burr Tilstrom & Jim Jordan
1985 – Harry Caray & Edgar Bergen
1989 – Alex Drier & Tommy Bartlett
1995 – Harry Smith & Paula Zahn
2002 – Larry Lujack & Bill Murray
2004 – Chris Bury & Tom Joyner
2005 – Jim Belushi & Orion Samuelson

Now, five months after the Winfrey induction, Newhart is up for the honor - only why is it being treated as an after-thought.

Broadway To Vegas contacted the Illinois Broadcasters Association Hall of Fame asking for clarification and received an acknowledgement that the request has been received. As of deadline, no answer had been provided.

Bob Newhart made his Las Vegas debut in the Congo Room at the Sahara Hotel in early October 1963. For decades her performed in Sin City, doing two shows a night, seven days a week.

Last year he celebrated 50 years in show business.

The button-down mind of Newhart was first called a "sick." As Newhart recalled for CBS while on a 14-city tour in 2010 celebrating his Golden Anniversary in show business: "Time magazine did an article on all of us: Lenny Bruce, myself, Shelley Berman and Mike Nichols and Elaine May. Lenny was knocking over all kinds of sacred topics, and we all were called 'sick.' I was making people sick because I made fun of a president - Abe Lincoln."

On August 23 Newhart brings his sense of humor to the Miller Auditorium in Kalamazoo, MI.


MICHAEL BOYD AND VIKKI HEYWOOD TO LEAVE ROYAL SHAKESPEARE COMPANY
Vikki Heywood and Michael Boyd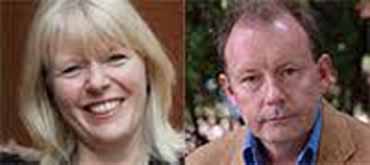 While not exactly unexpected, the official announcement that Michael Boyd and Vikki Heywood will leave their positions of Artistic Director and Executive Director at the Royal Shakespeare Company in England by the end of next year, have resulted in both sadness and the showering of accolades.

Boyd, 56, joined the RSC in 1996 as an associate director, and was appointed to his current role as Artistic Director in 2002. Considered one of the most difficult jobs in British theatre, the highly respected Boyd oversaw the renovation project to the Stratford-upon-Avon theatres and the RSC's 50th birthday.

The announcement was made as the RSC released its annual report at the company's AGM in Stratford-upon-Avon.

"We have opened the new Royal Shakespeare Theatre to unusual acclaim. Our new home is already much loved by the public and critics alike and has won many major awards," he said. "It's arguably the best theatre for the contemporary production of Shakespeare in the world."

Figures have shown that since the theatre complex reopened in November last year, there have been 500,000 additional day visitors to the building. There are also 90% capacity audiences in Stratford.

"I have always said that it would take 10 years to make a genuine difference in the life and the soul of the company, and though 10 years will not be enough to achieve all that I would like, it will be time for me to pass the challenges on to a new artistic director." Boyd paid tribute to Executive Director Heywood and departing Chairman Sir Christopher Bland, who is handing over his role to Nigel Hugill.

"If the RSC is in good shape now, it is in large part due to the expert, passionate and playful chairmanship of Sir Christopher Bland... and to my chief co-conspirator Vikki Heywood. Her shrewd insight, her tremendous energy, and her robust rigor have made all our achievements possible."

Under Boyd's leadership, the RSC recently launched the World Shakespeare Festival - the "trump card" of next year's Cultural Olympiad, and next month sees Matilda The Musical opening in London's West End.

Outgoing chair Christopher Bland commented on the success of the RST: "At the heart of this success has been true collaboration – with theatre staff and artists, with our audiences and many, many partners. Michael Boyd and Vikki Heywood have led the company brilliantly during this period of change. Together we've returned it to a sound financial footing and delivered on our ambition to bring actors and audiences closer together.

"After almost a decade at the helm, they have told the board that they intend to step down from their respective roles as artistic director and executive director by the end of next year - leaving the company in good heart and the way open for a new pairing to take the RSC forward into the future."

Hugill will set up a selection committee to search for replacements.

Names expected to be considered include long-serving RSC associate director Gregory Doran, Rupert Goold, Michael Grandage, Jonathan Kent and Simon Russell Beale.


SPREADING THE WORD


REETA

Reeta appears as Donna Meagle on Parks and Recreation.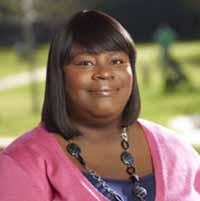 who plays the smart talking, Mercedes driving Donna Meagle on Parks and Recreation is a shirt-tail relative by marriage to Harvard graduate Ellen Johnson Sirleaf, 72, the first female elected African head of state, who was just awarded the Nobel Peace Prize.

Sirleaf received the high honor along with Liberian peace activist Leymah Gbowee and Tawakkul Karman of Yemen in recognition their substantial efforts regarding women's rights.

Sirleaf was praised for the growth she has achieved after Liberia's devastating 14-year civil war. Leymah Gbowee is an African peace activist who was a key figure in organizing the movement to bring an end to the Second Liberian Civil War. Tawakul Karman is a Yemeni journalist and human rights activist, who works for the release of political prisoners in her home country.

Sirleaf is Retta's dad's cousin by marriage.

Both Reeta and her mother were receiving calls after the Nobel announcement, according to Parks and Recreation, while Reeta's father, a diehard Met's fan, was following sports.

IT'S JUST SEX will stage two industry only readings on Tuesday, October 25, at The Actors' Temple in New York City.

It's Just Sex has enjoyed two years of sold out performances in Los Angeles and intends to transfer to The Big Apple.

Billed as "a thought-provoking, often riveting and side-splittingly funny look at monogamy, infidelity, lust, trust and the boundaries of relationships. With the kids away at camp, three couples get together for an innocent cocktail party. But as the liquor flows, games are played, secrets are revealed, trust is tested, boundaries are broken and reality gets swapped for fantasy. Written by Jeff Gould and directed by Rick Shaw. It's Just Sex contains discreet nudity, suggestive sexual behavior, adult language and themes."

The two industry-only presentations will feature David Garrison, Christian Campbell and America Olivo who will join original cast members Jackie Debatin, Gina LaPiana, and Bryan T. Donovan.

L.A. THEATRE WORDS RECORDS Completeness by Itmar Moses. Jason Ritter and Mandy Siegfried star.

Molly, a grad student in molecular biology, gratefully accepts an offer from charming computer scientist Elliott to create a computer algorithm that will help with her research. But their scientific collaboration quickly gives way to their natural attraction, and the two fall for one another. Soon they discover that microbes and megabytes might not be compatible—and even the most sophisticated algorithm may freeze in the face of life's infinite possibilities.

6 performances at UCLA's James Bridges Theater, October 20-23. All performances will be recorded to air as part of L.A. Theatre Works' Relativity science series. L.A. Theatre Works' syndicated radio theater series broadcasts weekly on public radio stations nationwide and can be streamed on demand.


OTHER PEOPLE'S MONEY


HUGH JACKMAN'S

Hugh Jackman and Elle Macpherson wait to meet Queen Elizabeth II in the white drawing room at Buckingham Palace. (Photo by John Stillwell WPA Pool/Getty Images)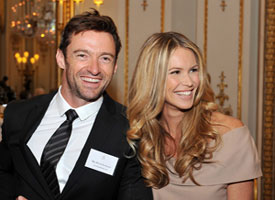 one man Broadway show, which opens November 10 at the Broadhurst Theatre, has an advanced ticket sale of $6 million, with tickets priced $155-$350.

An incentive to stay in school - there are some $30 tickets allocated for students.

Last Thursday night, October 13, Jackman was one of 350 Australian sportsmen, artists and business and political figures who attended a lavish reception at Buckingham Place hosted by Queen Elizabeth and the Duke of Edinburgh.

Others in attendance included model Elle Macpherson who looked stunning in a blush-colored Donna Karen dress.

Also meeting Queen Elizabeth were soccer great Tim Cahill, singer Nick Cave, ballerina Leanne Benjamin, performer Jason Donovan and movie director Tom Hooper who helmed The King's Speech.

They all enjoyed traditional Australian food such as pavlova and lamington.

Queen Elizabeth and Prince Philip leave next week for an 11-day official tour of Australia. They are also going to be great-grandparents for the second time. Buckingham Palace announced that their grandson Peter Phillips (son of Princess Anne) and his wife Autumn - whose daughter Savannah was born last December - are expecting their second child in March and the queen and Prince Philip are said to be "delighted".






RICCARDO MUTI the Italian maestro who is currently the conductor of the Chicago Symphony Orchestra, has been awarded the $1 million Birgit Nilsson Prize - the biggest prize in classical music.

It is the second of three awards Muti will receive this month.

In a release The Chicago Symphony Orchestra Association, its Board of Trustees, and President Deborah Rutter stated they "are pleased to extend their warmest and most heartfelt congratulations to CSO Music Director Riccardo Muti on the occasion of being named Honorary Director for Life by the Rome Opera in his native Italy. This great honor was extended to Maestro Muti on Tuesday, October 11 in Rome, as officials from the Rome Opera announced the programming for its upcoming season. On October 13, he receives the 2011 Birgit Nilsson Prize in Stockholm, Sweden and on October 21, he will be awarded the 2011 Prince of Asturias Prize in Oviedo, Spain."

The 70-year-old who won the Birgit Nildsson Prize "for his extraordinary contributions in opera and concert" was presented the prize by King Carl XVI Gustaf at the Swedish Royal Opera.

Muti is the second recipient of the prize, established after the death of Swedish opera singer Birgit Nilsson. The first recipient was Placido Domingo.

Muti has also been conductor of the Maggio Musicale Fiorentino, the Philharmonia Orchestra in London, the Philadelphia Orchestra and Teatro alla Scala.


GET WELL SOON TO . . . .


ROBIN GIBB 61, of the famed Bee-Gees singing group, was hospitalized Thursday in Oxford, England.

According to a statement released by the family on Friday: "Robin Gibb, accompanied by his wife Dwina, was taken to the John Radcliffe Hospital, Oxford on Thursday 13th October 2011 to undergo tests for abdominal pain and is being treated for inflammation of the colon."

"He requests that since this is a difficult time for him and his family his privacy be respected."

"Robin would like to thank all his friends and fans for their good wishes and sends them his love."

The singer had emergency gastro-intestinal surgery in August 2010, and in April of this year chronic pain forced him to postpone a solo tour planned for South America after his medical team advised him not to travel.

Robin's twin brother, Maurice, died from a heart attack in 2003, at age 53, during surgery for a twisted intestine.

The Bee Gees temporarily retired after 45 years of entertaining following his death. But in 2009, the group's remaining members, Robin and his brother Barry, 65, announced they would begin performing again.

LARRY HAGMAN 80, who has disclosed that he has cancer. In a statement released October 14, the star who played J. R. Ewing on Dallas stated: "As J.R. I could get away with anything - bribery, blackmail and adultery. But I got caught by cancer. I do want everyone to know that it is a very common and treatable form of cancer. I will be receiving treatment while working on the new Dallas series. I could not think of a better place to be than working on a show I love, with people I love. Besides, as we all know, you can't keep J.R. down!"

The new version of Dallas for TNT begins production Monday, October 17.

Hagmen underwent a successful liver transplant in August 1995, after admitting he had been a heavy drinker. Numerous reports state he was drinking four bottles of champagne a day on the set of Dallas. He was also a heavy smoker as a young man, but the cancer scare was the catalyst for him to quit. Hagman was so shaken by this incident that he immediately became strongly anti-smoking. He has recorded several public service announcements pleading with smokers to quit and urging non-smokers never to start. Hagman was the chairman of the American Cancer Society's annual Great American Smokeout for many years, and also worked on behalf of the National Kidney Foundation.

Hagman made his Broadway debut occurred in 1958 in Comes a Day. He appeared in four other Broadway plays, God and Kate Murphy, The Nervous Set, The Warm Peninsula and The Beauty Part.

MORGAN JAMES whose sprained her ankle during rehearsals for the revival of Godspell. Until she is back on both feet, her role will be played by understudy Julia Mattison. Godspell is in previews at Circle in the Square, NYC.



ROALD DAHL'S MATILDA THE MUSICAL

Eleanor Worthington Cox, 10; Cleo Demetriou, 11, Kerry Ingram, 12, and Sophia Kiely, 11, alternate in the role of Matilda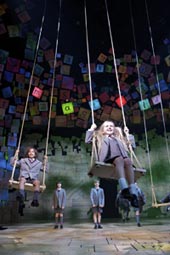 the new stage musical is written by Dennis Kelly, with music and lyrics by the anarchic Australian comedian, musician and composer Tim Minchin, and direction by Matthew Warchus.

Matilda The Musical, Roald Dahl's magical story about a girl with extraordinary powers has been a favorite novel for millions of people across the world since it was published in 1988.

Matilda The Musical played to sold-out audiences at the RSC's The Courtyard Theatre in Stratford-upon-Avon for twelve weeks from November 2010 to January 2011.

The four young actresses who will share the title role in the London transfer of this Royal Shakespeare Company's world premiere production are Eleanor Worthington Cox, 10; Cleo Demetriou, 11, Kerry Ingram, 12, and Sophia Kiely, 11.

The three teams of eight young performers who will recreate the roles of Bruce, Lavender, Amanda, Nigel, Eric and the other pupils at Crunchem Hall Primary School are: Thomas Atkinson, Jake Bailey, James Beesley, Ruby Bridle, Oonagh Cox, Jemima Eaton, Alicia Gould, Zachary Harris, Callum Henderson, Fleur Houdijk, Jamie Kaye, William Keeler, Lily Laight, Katie Lee, Isobelle Molloy, Jemima Morgan, Toby Murray, Alfie Manser, Lucy May Pollard, Annabel Parsons, Ellie Simons, Louis Suc, Jaydon Vijn and Ted Wilson.



The elaborate design is by Rob Howell. Special effects and illusions by Paul Kieve.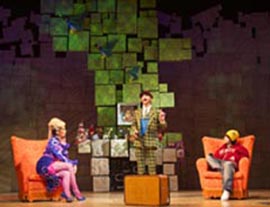 The adult stars are: Bertie Carvel (Miss Trunchbull), Paul Kaye (Mr Wormwood) Josie Walker (Mrs Wormwood) and Lauren Ward (Miss Honey) will reprise their roles alongside Marc Antolin, Verity Bentham, Peter Howe, Michael Kent, Melanie La Barrie, Matthew Malthouse, Alastair Parker, Nick Searle and Emily Shaw who also appeared in the original production in Stratford.

Further adult casting includes: Matthew Clark, Leanne Pinder, Rachel Moran, Lucy Thatcher, Tim Walton and Gary Watson.

The production is designed by Rob Howell, with choreography by Peter Darling, orchestrations, additional music and musical supervision by Christopher Nightingale, lighting by Hugh Vanstone, sound by Simon Baker and special effects and illusions are by Paul Kieve.

Matilda The Musical is produced in the West End by the Royal Shakespeare Company with André Ptaszynski as Executive Producer.

This production was developed with the support of Company Dramaturg Jeanie O'Hare and the RSC Literary Department.

Matilda The Musical transfers to London's Cambridge Theatre, previewing from Tuesday October 18.

DANCING AT LUGHNASA by Brian Friel. Directed by Charlotte Moore. Choreography by Barry McNabb.

Starring Orlagh Cassidy, Kevin Collins, Michael Countryman, Annabel Hägg, Jo Kinsella, Aedín Moloney, Ciarán O'Reilly, and Rachel Pickup.

Dancing at Lughnasa opened on Broadway in October, 1991 and won the 1992 Tony Award for Best Play.

This extraordinary play, widely regarded as Friel's masterpiece, is the study of five unmarried sisters, named for Friel's mother and sisters, ("those five brave, Glenties women") who live in a modest cottage in Donegal. On the threshold of the autumn of 1936, the household revolves around the eight year old love-child, Michael, and the Mundy brother priest, Uncle Jack, recently returned from 25 years in a leper colony in Uganda. Ancient tribal customs and Christian beliefs clash as the autumnal fires celebrating the Harvest God, Lugh, bathe the high grass in golden light and distant music on the radio floats across the fields.

The sisters, with unfailing courage and sweet forgiveness dance in a wild, final celebration of their way of life before it changes forever.

October 20th - December 11th at The Irish Repertory in New York City.

CHICAGO will welcome Ugly Betty star America Ferrera to the role of Roxie Hart in the West End production which will also be the star's West End debut. Ferrera will star opposite Amra-Faye Wright as Velma Kelly, a role she is currently playing on Broadway. Ferrera will join the cast for an eight-week run from November 7 at the Garrick Theatre. She will also help celebrate the start of the show's 15th year in London on its anniversary on November 18.

Ferrera is the latest celebrity to play the femme fatale, following in the footsteps of former supermodel Christie Brinkley, Destiny's Child singer Michelle Williams, pop star Ashlee Simpson and actress Brooke Shields.

MARY POPPINS has welcomed Steffanie Leigh to the title role in the production at the New Amsterdam Theatre in NYC. In flying into the show, Leigh is making her Broadway debut.

THE LYONS by Nicky Silver.

Directed by Mark Brokaw.

Starring Tony award winners Linda Lavin as Rita and Dick Latessa as Ben.

Michael Esper as son Curtis, Kate Jennings Grant as daughter Lisa, Gregory Wooddell as Brian and Brenda Pressley as a nurse.

Billed as: "an outrageously funny and stirring work about a family grappling with the impending death of its patriarch. When Ben Lyons' wife, Rita, and their grown children gather to say goodbye, they learn that despite being a family, each of them is utterly isolated. Afraid of closeness and afraid of solitude, they are propelled into foreign territory - human connection."

The design team includes Allen Moyer (scenic design), David Lander (lighting design), Michael Krass (costume design) and David Van Tieghem (original music and sound design).

Performances at the Vineyard Theatre in NYC are to October 30.

THE MOUNTAINTOP Katori Hall's Olivier Award-winning drama, directed by Tony Award nominee Kenny Leon.

Starring Academy Award nominee and Golden Globe winner Angela Bassett as the mysterious Camae and Academy Award nominee Samuel L. Jackson as Dr. Martin Luther King, Jr.

Taking place on April 3, 1968, The Mountaintop, is described as "a gripping reimagining of events the night before the assassination of civil rights leader Dr. Martin Luther King, Jr. After delivering his legendary 'I've Been to the Mountaintop' speech, an exhausted Dr. King retires to his room at the Lorraine Motel in Memphis while a storm rages outside. When a mysterious young woman delivers room service, King is forced to confront his past, as well as his legacy to his people."

Grammy Award-winning saxophonist and Tony Award nominee Branford Marsalis composed original music for the production. The creative team also includes set and projection designer David Gallo, costume designer Constanza Romero, lighting designer Brian MacDevitt, sound designer Dan Moses Schreier and hair and wig designer Charles G. LaPointe.

The Mountaintop received its world premiere to critical acclaim in a three-week run at Theatre 503 in June 2009 and subsequently transferred to the West End's Trafalgar Studio 1. The production received two Evening Standard Awards nominations, including Most Promising Playwright, and was awarded the 2010 Olivier Award for Best Play. Hall also received the Susan Smith Blackburn prize.

The Mountaintop officially opened at the Bernard B. Jacobs Theatre in NYC on October 13.

SALT-WATER MOON by David French. Directed by Micheline Chevrier.

Starring The NAC English Theatre Company: Holly Gauthier-Frankel, Jamie Mac.

On a moonlit night in August, 1926, 18 year-old Jacob Mercer has returned from Toronto to the tiny Newfoundland outport of Coley's Point, hoping to win back his former sweetheart, Mary Snow. But Mary, still hurt and puzzled by Jacob's sudden departure a year earlier, has become engaged to wealthy Jerome McKenzie and will not be easily wooed.

As a fitting tribute to Canada's one and only David French, the NAC English Theatre season opens with his best-known romantic comedy, Salt-Water Moon. In conjunction with this production, and in association with Theatre Museum Canada, NAC English Theatre is proud to present a retrospective exhibit on the life and work of David French (1939-2010) in the NAC Theatre Lobby titled David French: Writing Home.

Focusing on the five Mercer plays, the exhibit combines rare artifacts, images and text to examine the history of French's darkly humorous slice-of-life dramas, and his far-reaching influence in the development of English Canadian theatre. The exhibit continues through November 6, 2011.

Salt-Water Moon has performances October 18-November 5, 2011 at the National Arts Centre in Ontario, Canada.

MOSES SUPPOSES by Ellen Melaver. Directed by Lee Sankowich.

Starring Academy Award nominee and Golden Globe winner Karen Black. The cast also includes Drama Desk Award nominee David Proval, Elijah Kranski and Sarah Sankowich.

The production is billed as: "Cookie and Marvin Green's adult children, Cece and Raymond, have returned to their Southern Jewish home to throw their parents a 35th wedding anniversary party. But everyone has chosen this same weekend to reveal their own surprises, and the ensuing mishegas turns the celebration upside down. There are non-stop laughs as the Green family discovers that after 35 years, maybe they don't know each other quite as well as they thought they did. Just as 'Moses Supposes his toeses are roses'... the entire Green family supposes erroneously."

The production has set design by Adam Hunter, lighting design by Matt Richter, costume design by Joanna Leskow and sound design by Norman Kern.

The comedy officially opened October 15 with performances through December 4 at the Zephry Theatre in Los Angeles.

AFTER THE REVOLUTION by Amy Herzog.

Directed by Margaret L. Ledford in her Caldwell debut.

This is only the fourth production of the play ever mounted, less than a year after its off-Broadway premiere. The cast includes Gordon McConnell and his wife, Nancy Barnett, who took an extended hiatus from performing to become managing director of Florida Stage.

"The story of the brilliant, promising Emma Joseph who proudly carries the torch of her family's Marxist tradition, devoting her life to the memory of her grandfather, much revered for refusing to "name names" during the McCarthy hearings. But when history reveals a shocking truth about the man himself, the entire family is forced to confront questions of honesty and allegiance they thought had been resolved. After the Revolution is a bold and moving portrait of an American family, thrown into an intergenerational tailspin, forced to reconcile a thorny and delicate legacy."

Performances October 16 - November 20, 2011 at the Caldwell Theatre in Boca Raton, FL.


WHO'S WHERE




CYNDI LAUPER AND DR. JOHN on stage Tuesday, October 18, at the 9:30 Club in Washington, DC. On Wednesday their show is at NYCB Theatre in Westbury, NY. Friday finds them at the Keswick Theatre in Glenside, PA. On Saturday their tour stops at the Sovereign PAC in Reading, PA.

JERRY SEINFELD will provide funny observations Friday, October 21, at the Eisenhower Auditorium in University Park, PA.

KATHY GRIFFIN offers up her take on life Friday, October 21, at the NYCB Theatre in Westbury, NY.

AN EVENING WITH HOWIE MANDEL will keep the audience in stitches on Sunday, October 23, at the Balboa Theatre in San Diego, CA.

K. D. LANG singing her hits Tuesday, October 18, at the Laxson Auditorium in Chico, CA. On Wednesday she'll be delighting the crowds at The Fillmore in San Francisco. Thursday's performance is at the Mondavi PAC at Davis, CA.

WYONNA is in the spotlight Friday, October 21, at the Patsy Cline Theater in Winchester, VA. Saturday's show is at the Music Hall in Cincinnati, OH.

THE KINGSTON TRIO open a three night stand Friday at the South Point Hotel in Las Vegas.

JOSH GROBAN performs Tuesday, October 18, at the Waterfront in Belfast, United Kingdom. On Wednesday he's on stage at the Grand Canal Theatre in Dublin, Ireland.

AUDRA McDONALD stars at Carnegie Hall in NYC on October 22.

CLINT HOLMES brings his tribute to Bobby Short to Cafe Carlyle in New York City through October 29.

KANSAS performs with the Appalachian State University Orchestra on Thursday, October 20 at the Fathing Auditorium in Boone, NC.


FINAL OVATION


RAY AGHAYAN Emmy Award winning and Oscar and Tony nominated costume designer died October 10, 2011 at his home in Los Angeles. He was 83.

A native of Tehran, Iran, Aghayan enjoyed a design career which spanned Las Vegas, television, film and Broadway. He designed costumes for such stars as Judy Garland, Barbra Streisand, Diana Ross, Julie Andrews and Doris Day. He was the lifetime partner of costume designer Bob Mackie.

Aghayan, who was also costume designer for Judy Garland's 1963-64 musical variety show, was instrumental in persuading the Academy of Television Arts & Sciences to recognize the contributions of costume designers - and he and Mackie shared the first Emmy ever awarded for costume design, in 1967 for Alice Through the Looking Glass.

Aghayan received six more Emmy nominations and shared an Emmy in 1987 with Ret Turner for Diana Ross: Red Hot Rhythm and Blues. He won his third Emmy in 1992 for the 64th Annual Academy Awards.

He designed the costumes for the Opening and Closing Ceremonies of the 1984 Los Angeles Olympic Games, and from 1968 to 2001, over a dozen Academy Award presentations.

Aghayan designed television specials starring Julie Andrews, Fred Astaire, Pearl Bailey, Lucille Ball, Diahann Carroll, Carol Channing, Cyd Charisse, Bill Cosby, Bing Crosby, Sammy Davis, Dick Van Dyke, Barbara Eden, Lola Falana, Mitzi Gaynor, Betty Hutton, The Jackson Five, Danny Kaye, Peggy Lee, Shirley MacLaine, Jim Nabors, Juliette Prowse, Diana Ross, Dinah Shore, The Smothers Brothers, Danny Thomas, Lily Tomlin, Leslie Uggams, Raquel Welch, and Roy Rodgers and Dale Evans.

He received three Oscar nominations and also worked as a costume designer for Broadway productions, receiving a Tony award nomination in 1970 for Applause. His other Broadway credits include Vintage 60, The Egg, Lorelei, and the 1971 revival of On the Town.

Partnered with Bob Mackie, Aghayan designed the opening of Hallelujah Hollywood at the MGM Grand Hotel in Las Vegas which encompassed 940 costumes.

In 2008, Aghayan was honored by the Costume Designers Guild Local 892 with a Career Achievement in Television Award.

Aghayan, who is survived by Mackie, recently completed several costumes for Diana Ross' concert appearances.

JAMES FONNESBECK a daredevil skydiver, who appeared as part of an Elvis Presley impersonation skydiving team alongside Nicholas Cage, in the 1982 movie Honeymoon in Las Vegas, died upon impact when his chute failed to fully open on October 9, 2011. He was 60.

In the movie the group was named The Flying Elvises (Utah Chapter).

Andy Bergman, Writer/Director of the movie Honeymoon in Vegas solicited the help of local Las Vegas skydivers for a scene in his movie. There never has been The Flying Elvises (Utah Chapter). That name was invented by stage producer Dick Feeney who provided the rhinestone jumpsuits and parachutes and created the name for the movie. The Elvis impersonation skydivers made headlines as the only funny part of the flick.

Several of the skydivers (but not Fonnesbeck) who performed in the movie then formed the Las Vegas performing skydiving group known as The Flying Elvi, which are now officially licensed by Elvis Presley Enterprises.

Fonnesbeck of Weston, Idaho, a skydiving instructor at Skydive Mesquite, had more than 11,000 jumps to his credit. He was jumping near the Mesquite Municipal Airport, in tandem with his 75-year-old student Claudette Porter of North Las Vegas, who was jumping as part of her birthday celebration. She was pronounced dead at Mesa View Regional Hospital.

Fonnesbeck is survived by his wife, Jean who witnessed the accident, as did several of Porter's family members. She is survived by her husband, children, grandchildren and great-grandchildren.

The Federal Aviation Administration is investigating the deaths.

AUDREY HOLMES opera singer and mother of entertainer Clint Holmes, died in a Las Vegas hospice on October 12, 2011. She was 95.

Clint Holmes is currently performing a tribute to Bobby Short at the Cafe Carlyle in New York City.

Audrey Holmes frequently sang on stage as part of her son's Las Vegas show.

A great-grandmother, she was preceded in death by her husband. In addition to Clint, she is survived by her daughter Gayle Steele, and numerous other relatives.

JOEL "TAZ" DiGREGORIO the original keyboardist for the Charlie Daniels Band who had played with the group for more than 40 years, died Wednesday, October 12, 2011, in a single car crash near Nashville on Interstate 40, according to authorities. He was 67.

He was driving to meet the band's tour bus, which was headed to a concert at the Cumming County Fair and Festival in Cumming, Ga. on Thursday (Oct. 13), and Saturday (Oct. 15) at the Palace Theater in Waterbury, Conn. Both shows were canceled.

"I am in shock now, Taz was one of my best friends," bandleader Charlie Daniels said. "We traveled many miles together and shared so many nights on the road.

Neil Portnow, President/CEO of The Recording Academy issued the following statement:

"Grammy Award winner Joel "Taz" DiGregorio greatly influenced southern rock and country music with a career that spanned almost half a century as an integral member of the Charlie Daniels Band. A self-taught keyboardist with deep bluesy roots, DiGregorio used his natural gift for creating melodies to co-write many of the band's songs, including their biggest hit, The Devil Went Down To Georgia, which earned the group worldwide recognition. Our sincerest condolences go out to his family, friends, band mates and fans, as well as all who have been inspired by his music and live performances."








Next Column: October 23, 2011
Copyright: October 16, 2011. All Rights Reserved. Reviews, Interviews, Commentary, Photographs or Graphics from any Broadway To Vegas (TM) columns may not be published, broadcast, rewritten, utilized as leads, or used in any manner without permission, compensation and/or credit.
Link to Main Page
---
Laura Deni



For the snail mail address, please E-mail your request.
CLICK HERE FOR COMMENT SECTION