! >
Broadway To Vegas
  
 SHOW REVIEWS CELEBRITY INTERVIEWS GOSSIP NEWS

| | |
| --- | --- |
| | |
A CHORUS LINE RELEASES NEW CD - - ARIELLE DOMBASLE RETURNS TO AMERICA - - PRIME MINISTER TONY BLAIR COOKS - - TIPPI HEDREN HONORED IN LAS VEGAS - - CAREER TRANSITION FOR DANCERS' 21st ANNIVERSARY JUBILEE - - PRINCESS GRACE FOUNDATION ANNOUNCES NEW GRANTS - - SANDY DUNCAN TO STAR IN LAS VEGAS - - TALKING MARKET STREET IF MARKET STREET COULD TALK - - DONATE . . . Scroll Down


Copyright: October 15, 2006
By: Laura Deni

CLICK HERE FOR COMMENT SECTION
A CHORUS LINE STEPS OUT ON CD AND ARIELLE DOMBASLE CROSSES THE POND


A CHORUS LINE the Tony Award-winning 1970s musical has a 2006 new-cast recording featuring the under-appreciated Charlotte D'Amboise as Cassie. With vocal arrangements by Don Pippin, this is a brilliant CD which conveys all of the angst and energy that lyricist Edward Kleban and composer Marvin Hamlisch intended when they broke the Broadway mold by devising a musical around the aspirations of a group of dancers auditioning - not for a starring role but merely a spot in the chorus.

A must have CD for any Broadway collector. Ironically, the original cast recording shot back up on the Billboard charts when this revival hit The Great White Way. Just because you own the original doesn't mean that this CD should be left on store racks to collect dust.

The new Broadway cast recording is the most complete recording ever of the record-breaking musical, mixed and mastered to create the most expansive and lifelike audio A Chorus Line experience. Running over an hour long, the 2006 Broadway cast recording contains the full lyrics, along with more dialogue and orchestral music then previous recordings, and restores the musical numbers to the order in which they are performed in the Broadway production to give the listener a sense of their context in the show. The famed montage sequence is also described as the most complete version ever recorded.

The 2006 recording also contains more complete versions of Hope I Get It, The Music and The Mirror and One.

Produced by Grammy award winning producer David Caddick, A Chorus Line was recorded Monday, August 14, 2006 at the state-of-the-art Skywalker Sound Studio in Marin, CA, with A Chorus Line composer Marvin Hamlisch, director Bob Avian, choreographer Baayork Lee, orchestrator Jonathan Tunick and producer John Breglio in attendance for the one day recording session.

A Chorus Line is playing at the Gerald Schoenfeld Theatre, officially opening on Thursday, October 5, 2006.

The company features Ken Alan (Bobby), Brad Anderson (Don), Michael Berresse (Zach), Natalie Cortez (Diana), Charlotte D'Amboise (Cassie), Mara Davi (Maggie), Jessica Lee Goldyn (Val), Deidre Goodwin (Sheila), Tyler Hanes (Larry), James T. Lane (Richie), Paul McGill (Mark), Heather Parcells (Judy), Michael Paternostro (Greg), Alisan Porter (Bebe), Jeffrey Schecter (Mike), Yuka Takara (Connie), Jason Tam (Paul), Chryssie Whitehead (Kristine) and Tony Yazbeck (Al) in a cast of 29 that includes Michelle Aravena, David Baum, Mike Cannon, E. Clayton Cornelious, Joey Dudding, Lyndy Franklin, Nadine Isenegger, Pamela Jordan, Lorin Latarro, and Grant Turner.

Conducted by Patrick Vaccariello, the orchestra consists of; Brian Brake on drums, Kevin Porter and Jeanne Geiger trombones; Scott Engelbright, Jose Rodriguez and Tom Bertetta on trumpets; Sascha Jocobsen bass player,Michael Touchi, Gene Burket, Steven Parker, David Peterson & 1946 on woodwinds; Joel Hoekstra guitar; Jim Laev, Dwight Okamura keyboards; Jason Sherbundy playing piano and keyboards; Allen Biggs percussion; Derek James bass trombone.

The 2006 Broadway cast recording of the Pulitzer Prize-and Tony Award-winning musical A Chorus Line was released Tuesday, October 10, 2006 by Masterworks Broadway.

C'EST SI BON by Arielle Dombasle who was actually born in Norwich, Connecticut. The blonde beauty was raised in Mexico by her grandparents after her mother died, where her grandfather served as the French Ambassador. She eventually went to live in France with her grandmother and embarked on a singing career and acting and in film. Her breakthrough film role in France was Eric Rogmer's Pauline at the Beach and Alain Robbe-Grillet's The Blue Villa.

In addition to performing, she directed and wrote the script for two films and is married to the respected French philosopher, best selling author and timber-fortune heir, Bernard-Henri Levy.

Now comes the American release of the CD Arielle Dombasle C'est si bon, to be released Tuesday, October 17 by Sony BMG France.

The effort in intended to invoke the glamour, romance and sophistication of a bygone era with new renditions of timeless songs made famous by Dean Martin, Marlene Dietrich, Doris Day and Marilyn Monroe - yes, Marilyn Monroe. No, it's not a rendition of Happy Birthday, but rather This Is a Fine Romance.

The CD is remarkably good. One can visualize a nightclub with the well dressed sipping champagne or a gently stirred martini listening to these gently stirred arrangements. The musicians are excellent, although learning who they are takes some effort. The accompanying booklet misses the mark. Created in pale pink with alternating lines written in black and white When the words are in black, they can be read. However, in most cases, every other line is in white making it almost impossible to discern information such as instruments, or composers.

Fortunately, the listening part isn't a 50-50 guess. Dombasle can sing. Her register is high and the selections tend to span the same emotion. Because she has deliberately picked selections strongly associated with other singers, she begs for comparison. Dombasle doesn't have Marlene Dietrich's throaty alto in Boys in the Backroom. Nor does she possess Maurice Chevalier's emotional wisdom in her delivery of C'est Magnifique. She is vocally at her best with the upbeat such as Tico Tico, South American Way. and Relax-Ay-Voo. Her emotional register is most evident in Moi, je M'ennule.

Offering a variety of tempos, this is an excellent CD for a dance party. By itself it's a happy listen - crisp, clear, well balanced, excellent arrangements and musicians.

The full orchestra is none other than the Budapest Symphony Orchestra conducted by Bela Drahos. Musicians and backing vocalists include; Alfio Origlio, Dominique Cravic, Mathias Allamane, Laurent Robin, Julio Cezar Goncalves, Marcela Coloma, Francisco Gonzalez, Marc Di Domenico, Bruno Brochet, Didier Queron, Olivier Laudrin, Jean-Luc Pagni, Jean-Marc Welch, Julien Silvand, Vincent Payen, Fay Lovsky, Joseph Racaille, Pierre Sangra, Didier Haver, Dominique Verhnes, Guy Bodet, Serge Luc.

CD mixed by Jacques Ehrhart assisted by Didier Pouydesseau.


SPREADING THE WORD


TALKING MARKET STREET IF MARKET STREET COULD TALK

Photo from the San Francisco Art Commission.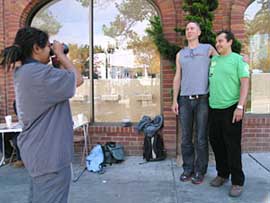 Two outdoor screenings of projected photographs and interviews taken by foster youth will be presented on San Francisco's main thoroughfare October 20 & 27.

"This project is a photographic forum for creative people who often go unheard," said Tom Ferentz, Director of the Sixth Street Photography Workshop. "It is an artistic document of the diverse life moving up and down San Francisco's main artery."

The public screenings are the culmination of a collaborative project between adults from the Sixth Street Photography Workshop (SSPW) and youth from Fostering Art, a program of A Home Within. Staff from the Sixth Street Photography Workshop trained participating youth in basic portrait photography and interviewing skills. Then, both SSPW staff and Fostering Art youth worked together to create a series of photographs of and recorded interviews with pedestrians at six locations on Market Street. A selection of these materials, edited by youth as well as adult staff, will be presented at these free, public screenings.

The Sixth Street Photography Workshop shares the art and skills of photography with very low income and homeless adults in San Francisco. Fostering Art, a program of A Home Within, teaches photography skills to 50 foster youth annually. A Home Within is a national nonprofit social service agency that provides a range of program to youth in foster care. "Talking Market Street brings the fresh perspective of San Francisco youth to the well-trodden pedestrian pathway at the center of the downtown business district," says Judy Moran, Public Art Program Manager for the San Francisco Arts Commission.

Talking Market Street: If Market Street Could Talk is funded by the San Francisco Arts Commission's Art on Market Street Program. The Art on Market Street Program brings contemporary art by Bay Area artists to San Francisco's main thoroughfare.

San Francisco's Public Art Program, one of the first in the country, was established by City ordinance in 1969.

PRINCE ANDREW UNVEILS BRONZE STATUE OF BAMSE THE WWII LEGENDARY SEA DOG

Bamse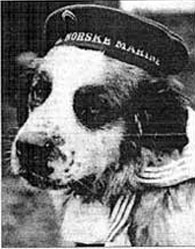 on Tuesday, October 17 in Montrose, Scotland.

The statue was created by renowned Scottish Sculptor Allan Beatie Herriot, and cast at the Powderhall Foundry at Leith. It will be draped in the Saltire and Norwegian flags.

Prince Andrew will be welcomed to the historic waterfront of Montrose by hundreds of local school children, including Scotland's youngest pipe band (Lathallan School). Also present will be representatives of the Royal Norwegian and British navies, dignitaries, war veterans, many visitors from Norway, other supporters and Brit the St Bernard dog. Among the Norwegian visitors will be Vigdis Hafto, daughter of Bamse's owner, Dr. Willie Nilsen, whose father's life was saved by the dog, and Reidar Pedersen, a veteran who witnessed a life saving. A special message from King Harald V of Norway will be delivered by Mr. Bjorn Eilertsen, Royal Norwegian Consul in Edinburgh.

Project Chairman Dr Andrew Orr said "We are delighted that His Royal Highness has come to the Royal Burgh of Montrose to unveil this stunning new sculpture. This memorial will ensure that the legend of Bamse lives on and will cement the special relationship between Scotland and Norway"

Project Director Henny King said "I am amazed at Bamse's international pulling power."

The legendary Norwegian St Bernard Dog Bamse (pronounced Bum-sa) came to Scotland in 1940 with his owner Capt Erling Hafto, as a crew member of the Norwegian minesweeper Thorodd, stationed at Montrose and Dundee. Fearless in action he became essential to the ship's morale, graduating from ship's mascot to Norwegian Navy Mascot to Mascot of all the Free Norwegian Forces, widely known to all Allied Forces. ( See Broadway To Vegas column of January 22, 2006 )

During his long service he looked after the ship's crew, guiding drunken souls back on board, breaking up fights, helping with sentry duty and saving at least two lives. An extraordinarily intelligent and resourceful dog, he was adored by the sailors and by the children of the ports he visited. He died on July 22, 1944 and was buried at Montrose, with a funeral attended by the crews of six ships and hundreds of schoolchildren. Bamse has never been forgotten, his grave lovingly tended by the people of Montrose ever since. The Royal Norwegian Navy has sent a ship to Montrose every ten years to honor his memory.

In July 2006 the PDSA awarded him posthumously their Gold Medal for Gallantry and Devotion to Duty - the animal equivalent of the George Cross,



PRINCESS GRACE FOUNDATION-USA ANNOUNCES that this year, in addition to the traditional grants, the Foundation will award an additional General Operating Support grant to companies hosting a 2006 Princess Grace Awards winner. "These grants are a new component to the 2006 Princess Grace Awards package," says Executive Director Toby E. Boshak. "Companies working with a 2006 Awards winner will be able to use these grants to help support general operating expenses for the institution."

With the general downturn in funding for the arts, non-profit theater and dance companies are very grateful for this support.

David Herskovits, Artistic Director of Target Margin Theater explains, "The Princess Grace Foundation is giving Target Margin Theater support at a crucial time. As our company grows, we are straining to meet new institutional demands, and we need to be developing our most essential asset: people. Talented young artists like Alice Reagan are not only what will keep TMT thriving; the future of the American theater and its place in our culture will spring only from them."

William Darger, Williamstown Theater General Manager, adds, "We at the Williamstown Theatre Festival are delighted that Suzanne Agins has been honored by the Princess Grace Awards for her work. An unexpected, and gratifying part of this recognition of Suzanne's work is that the Princess Grace Foundation-USA also generously awarded the Festival a grant which will support the many facets of our work, including presenting classic and new work and training the next generation of theatre artists. We are grateful for this support."

Karole Armitage, Artistic Director of Armitage Gone! Dance agrees with her theater colleagues, "As a nonprofit dance company entering its second season, Armitage Gone! Dance is grateful to the Princess Grace Foundation–USA for not only supporting our talented Company member Leonides D. Arpon with a Princess Grace Dance Fellowship but for also providing a grant to our organization. Receiving these funds at such a critical time in our development will enable us to build the necessary infrastructure for a bright future and to present a week-long season at the Joyce Theater in February 2007."

The Board of Trustees of the Princess Grace Foundation-USA and its Chairman, Hon. John F. Lehman, will bestow the awards at a black-tie gala on November 2, 2006 at Ciprianni 42nd Street. CNN's Larry King will serve as Master of Ceremonies once again and H.S.H Prince Albert II of Monaco, the Foundation's Vice Chairman, together with other notables from the artistic world will preside over the Awards Gala. (For a list of winners click here )

TIPPI HEDREN who rose to fame in Alfred Hitchcock's The Birds was honored last night, Saturday October 14, with the Conservationist of the Year Award at the Las Vegas Natural History Museum's 14th annual Dinosaur Ball, held at the Hyatt Regency in Las Vegas. ( See Broadway To Vegas column of December 22, 2005 )



Broadway To Vegas is supported through advertising and donations. Priority consideration is given to interview suggestions, news, press releases, etc from paid supporters. However, no paid supporters control, alter, edit, or in any way manipulate the content of this site. Your donation is appreciated. We accept PAYPAL. Thank you for your interest.


SWEET CHARITY


CAREER TRANSITION FOR DANCERS' 21st ANNIVERSARY JUBILEE

James Earl Jones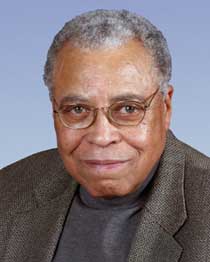 presents One World A Spectacular Global Celebration on Monday, October 23, at New York City Center.

That will be followed by an Anniversary Supper with the Stars at Hilton New York's Grand Ballroom..

The Gala will showcase the bringing together of diverse cultures through the universal art form of dance. Highlighting a variety of ethnic dance as well as ballet and modern, One World celebrates our sameness and reflects the rich cultural fabric of New York City for the entertainment-dance event of the year. The spectacular evening will include appearances by Mercedes Ellington, Sutton Foster, James Earl Jones, Liza Minnelli, Bebe Neuwrith, Rosie O'Donnell, and features special performances by artists from: American Ballet Theatre; BALAM Dance Theatre; Ballet de Monterrey; Dance China NY; Donny Golden Irish Dance; Drum Café NY; Sachiyo Ito; The Joffrey Ballet; Eric Lewis; Luna Negra Dance Theater; National Dance Institute of New Mexico; Ologunde; Parul Shah Dance Co.; Billy Porter; Noah Racey; Pilar Rioja; Rosie's Broadway Kids; San Francisco Ballet; Sounds of Korea; Thunderbird American Indian Dancers; Mr. Wiggles plus more Stars and surprises. It is produced & directed by Ann Marie DeAngelo and written by Deborah Grace Winer. As in the past, the Gala will feature some World Premieres that are especially created for the show.



Rosie O'Donnell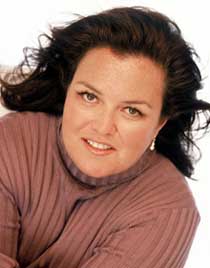 This year the Rolex Dance Award will be presented to Chita Rivera, who is one of the theatre's most acclaimed performers. She has won two Tony Awards (Kiss of the Spider Woman, The Rink) and received six additional Tony nominations. She has been acclaimed as "our strongest link to the Golden Age of the American Musical." A CTFD Award will be presented to the Rudolf Nureyev Dance Foundation for outstanding contributions to the world of dance.

The annual event is a benefit for Career Transition For Dancers. With offices in New York and Los Angeles, CTFD has helped over 3,200 professional dancers identify their unique talents in preparation for establishing new careers when dance is no longer an option.

The Honorary chairs are Carmen de Lavallade, Cynthia Gregory, Judith Jamison, Donna McKechnie, Jane Powell & Ann Reinking. The 21st Anniversary Chairs are Patricia J. Kennedy and Anka K. Palitz. Gala Chairs are Denise L. Cobb & Yolanda Santos Garza. Vice Chairs are Jami Baldwin, NormaLynn Cutler, Mercedes Ellington, Victoria Herbert, Johanna Judah, Peg Ranieri, Linda May Suzar, Heléne Alexopoulos Warrick, & Laura Zeckendorf. The Dinner Chair is Janice Becker; Auction Chair is Ann Van Ness; West Coast Chair is Roberta Silbert Greene and Journal Chair is David Goldring.



ACE Music by Richard Oberacker. Book and Lyrics by Robert Taylor and Richard Oberacker,

Winner of the Micky Kaplan New American Play Prize.

A high flying world premiere musical! Featuring a charming and glorious score, Ace is a heartwarming coming-of-age story of a 1950s boy searching for a sense of family and identity in the unlikeliest of places.

When troubled 10-year-old Billy Lucas is given a model airplane, it unlocks the door to a fantastic new world, with the mysterious fighter pilot Ace as his guide.

Ace takes Billy on a series of heroic and haunting World War I and II adventures, and what Billy discovers reveals not only the secrets of his past but also the key to his future.

October 17 - November 17 at the Cincinnati Playhouse.

THE GLASS MENAGERIE starring Sandy Duncan, has a date to Las Vegas. Duncan has been starring in Mame at Barrington Stage Company in Pittsfield, MA. That stage romp closed last night.

In Menagerie Duncan will portray the domineering mother in the Tennessee Williams' classic. The Glass Menagerie will be staged at the Nevada Conservatory Theatre in February.

OLD WICKED SONGS By Jon Marans. Directed by Loy Arcenas.

1986. Vienna. A music studio.Two men: one an aging European music professor, technically precise and anti-Semitic; the other a young, arrogant piano prodigy, brilliant, passionate, and an American Jew. Each has an ax to grind and personal demons to slay. With only their burning obsession for music as their bond the two meet – and collide.

This Pultizer Prize nominated play is a fiercely moving exploration of art, guilt, compassion, identity and human understanding – laced with laughter and the beautiful music of Robert Schumann.

October 19 – November 5 at the Westport Country Playhouse in Westport, CT.

ALWAYS THE LOVE STORY OF IRVING BERLIN music and lyrics by Irving Berlin. Starring Mark Nadler and KT Sullivan.

This production launches the Prince Music Theatre's Irving Berlin Celebration with a brilliantly conceived two-act musical about the life and love story of Irving Berlin and his wife, Ellin Mackay. Together, in a zesty smorgasbord of four dozen songs, these artists capture the deep humanity and the poignant love story of a poor Jewish immigrant who became America's foremost songwriter. This engaging show will raise your spirits and send you out of the theater floating on air.

October 18-29 at the Prince Music Theatre in Philadelphia.

THE PIRATES OF PENZANCE

Jason Michael Snow, Andrew Varela and John O'Creagh. Photo by Diane Sobolewski.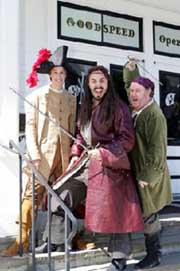 have plundered the Goodspeed Opera House! Come aboard for a new adaptation of this swashbuckling musical comedy featuring pirates, parrots and perilous curses.

It's Pirates of the Caribbean meets Gilbert & Sullivan - swords clash, ladies swoon and policemen sing in a spectacular event for all ages.

Book and Lyrics by Sir William S. Gilbert. Music by Sir Arthur S. Sullivan.

Directed by Gordon Greenberg. Choreographed by Warren Carlyle.

Conceived by Gordon Greenberg, Nell Benjamin and John McDaniel. Additional Book and Lyrics by Nell Benjamin.

New Music Arrangements by John McDaniel.

Through December 10 at The Goodspeed Opera House in East Haddam, CT.

OBLIVIOUS TO EVERYONE After a successful run at this summer's NY International Fringe Festival, Oblivious To Everyone returns to NYC for a limited engagement on Theatre Row from October 27th to November 18th. Oblivious To Everyone is a one-woman schizophrenic comedy written and performed by Jessica Lynn Johnson, and directed by Christopher Sorensen explores the media's portrayal of and influence on the style and psyche of the modern woman.

The play centers around the character of Carrie, a self-proclaimed smut-aholic and avid talk show watcher, who is seeking psychiatric evaluation after repeated complaints from friends and family about her alleged multiple 'personalities'. Rapidly flipping identities like TV stations, the audience will discover just how oblivious this Paris Hilton wannabe really is.

Performances will take place at The Studio Theatre in the Theatre Row Complex, NYC.

LIVING OUT Directed by Wendy C. Goldberg. a new play by Lisa Loomer, one of America's leading Latina playwrights.

Richard and Nancy Robin, Los Angeles power lawyers, and Ana and Bobby Hernandez, their hard-working illegal Salvadoran employees, all sell their souls to achieve different versions of the American Dream.

Underneath the sunny Santa Monica pastels and hilarious one-liners, there are dark clouds and Faustian bargains, as all four find themselves willing to sacrifice just about anything, including their children, to get ahead.

Called "a brilliant script from one of America's leading women playwrights."

Through October 28 at The Denver Center for the Performing Arts.

BUG written by a native of southeastern Oklahoma, this 2004 winner of Off-Broadway's Lucille Lortel Award for Outstanding Drama is set in a run-down motel right here in Oklahoma City. A down-on-her-luck waitress is hiding out from her violent ex-husband. She's sworn off men, but finds it hard to resist a military veteran that her best friend brings over to visit. As their romance ignites, the motel room becomes an armed camp against perceived microbes and menacing conspirators. BUG is a riveting thriller of paranoia that incorporates riotous black comedy. We're itching to tell you more, but then we'd have to kill you.... Performances through November 4 at the Carpenter Square Theatre in Oklahoma City.

COMPANY Music and Lyrics by Stephen Sondheim. Book by George Furth.

"Isn't It Warm? Isn't It Rosy? Side By Side By Side."

Stephen Sondheim's hilarious and affecting portrayal of five married couples, as seen through the eyes of perpetual bachelor Robert, explores the joys and pitfalls of love, commitment and relationships. It features a brilliant, energetic, quintessentially Sondheim score, including the celebrated songs Side By Side By Side, Ladies Who Lunch and Another Hundred People.

Winner of six 1971 Tony Awards, including Best Musical, this landmark show – considered by many to have inaugurated the modern era of musical theater – remains as relevant and razor-sharp as ever, demonstrating that relationships, while not perfect, go hand-in-hand with Being Alive.

October 17 - November 5 at the 5th Avenue Theatre in Seattle, Washington.

I REMEMBER YOU by Gernard Slade. Walter Painter directs the production which stars Tony Danza.

Also starring Robin Riker, Richard Gilliland and Madison Dunaway.

A nostalgic, romantic comedy set in a smoky Manhattan cabaret, amidst the plinking piano keys and the whiskey-smooth standards, a charming piano player lands in a love triangle.

Previews begin October 18 at the Falcon Theatre in Burbank, CA.

THE BUDDY HOLLY STORY REPLACES CRY-BABY at the 5th Avenue Theatre in Seattle.

Like The Wedding Singer and Hairspray before it, Cry-Baby had plans to move directly to Broadway from its world premiere in Seattle. However, due to a shortage of suitable Broadway theaters this spring, the New York producing team and The 5th Avenue Theatre have agreed to postpone the Seattle Cry-Baby debut until a Broadway venue becomes available. The delay will allow the creative team to further develop the production and prepare for its 5th Avenue premiere at a later date," stated the official announcement.

"Whenever we make the decision to integrate a pre-Broadway world premiere into our season line-up, we know we must be flexible. Delays are always a possibility and premieres are often postponed for a variety of reasons. We are committed to presenting the highest quality musical theater and will be working diligently with the New York producers in the coming months to secure new dates for Cry-Baby at our theatre."

Taking over the time slot will be Buddy, The Buddy Holly Story, the life and music of pop legend Buddy Holly comes to life in the world's most successful rock 'n' roll musical. February 13 - March 4, 2007 at The 5th Avenue Theatre in Seattle, Washington.

THE ITALIAN GIRL IN ALGIERS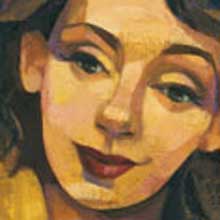 Seattle Opera Premiere. Music by Gioachino Rossini. Libretto by Angelo Anelli. In Italian with English captions.

A madcap comedy staged by director Chris Alexander.

A story set inside a child's pop-up book, 1930s.

The Italian Girl, Isabella, wants to find her boyfriend, Lindoro, who was captured by pirates and sold as a slave to Mustafà, the Bey of Algiers. Mustafà wants to divorce his wife, Elvira, and add an Italian beauty to his harem.

Lindoro just wants to go home and see Isabella again, but the only way that he can earn his freedom is to marry Elvira and take her off Mustafà's hands. Elvira, of course, doesn't want to marry Lindoro—she is still in love with Mustafà—but she doesn't know what to do.

Through October 28 presented by The Seattle Opera at McCaw Hall in Seattle.


| | | |
| --- | --- | --- |
| | | |
WHO'S WHERE


JESSICA MOLASKEY AND DAVE FRISHBERG on stage delivering Quality Time October 17-28 at Feinstein's At The Regency in NYC.

THE MOODY BLUES open a two nighter Wednesday, October 18, at the Heineken Music Hall in Amsterdam.

AL STEWART performs Saturday, October 21 at Colston Hall in Bristol, England. Next Sunday the show is at the Corn Exchange in Cambridge, UK.

ARETHA FRANKLIN on stage Tuesday, October 24 at Oneida Casino in Green Bay, Wisconsin. On Thursday she is in the spotlight at the Potawatomi Casino in Milwaukee.

CHICK COREA in the spotlight Saturday, October 21, at Johnson State College in Johnson, VT.

MICHAEL FEINSTEIN on stage Thursday, October 19, at Holland Performing Arts Center in Omaha, Nebraska. On Friday he begins a two night gig at John Ascuaga's Nugget in Sparks, Nevada.

THE KINGSTON TRIO singing their hits in an engagement at Don Laughlin's Riverside Resort in Laughlin, Nevada which begins Tuesday, October 17 and lasts through Sunday, October 22.

THE DOOBIE BROTHERS perform Friday, October 20 at Mizner Park Amphitheatre in Boca Raton, Florida.

ANDRAS SCHIFF music director & piano with Cappella Andrea Barca. With neither a baton nor score, András Schiff conducts his chamber orchestra, Cappella Andrea Barca, from the keyboard. Originally created to perform the complete catalogue of Mozart's piano concertos in Salzburg, the orchestra pays homage to the 250th anniversary of the composer's birth. Saturday, October 21. Kennedy Center Concert Hall. Washington, D.C.

ROSANNE CASH John Leventhal, Guitar. Zev Katz, Bass. Larry Campbell, Acoustic Guitar, Mandolin, and Fiddle. For more than a quarter-century, Rosanne Cash has been one of America's finest singer-songwriters. Her latest work, Black Cadillac, reflects on love and loss, issues both universal and close to her heart. Friday, October 20, at Carnegie Hall in NYC.


PIFFLE AND PROFUNDITIES


FOOD FOR THOUGHT British Prime Minister Tony Blair likes to go into the kitchen and cook spaghetti bolognaise.
















Next Column: October 22, 2006
Copyright: October 15, 2006. All Rights Reserved. Reviews, Interviews, Commentary, Photographs or Graphics from any Broadway To Vegas (TM) columns may not be published, broadcast, rewritten, utilized as leads, or used in any manner without permission, compensation and/or credit.
Link to Main Page
---
Laura Deni


CLICK HERE FOR COMMENT SECTION