! >
Broadway To Vegas
  
  REVIEWS INTERVIEWS COMMENTARY NEWS

| | |
| --- | --- |
| | |
UNEXPECTED O'KEEFFE: THE VIRGINIA WATERCOLORS AND LATER PAINTINGS - - FINANCIAL EXPERTS SAY TO COMBAT ILLEGAL WILDLIFE TRAFFICKING FOLLOW THE MONEY - - WHO'S YOUR BAGHDADDY ORIGINAL CAST CD REVIEW - - QUEEN'S GRANDDAUGHTER AND A PRESIDENT'S DAUGHTERG GET MARRIED - - SERGEANT YORK GETS HIS OWN COMIC BOOK - - KATE, THE DUCHESS OF CAMBRIDGE AN AVID PHOTOGRAPHER OPEMS THE V&A PHOTOGRAPHY CENTRE - - PICTURING PLACE IN JAPAN - - GROUNDBREAKING SPIRIT OF IRELAND GALA - - DONATE . . . Scroll Down





Copyright: October 14, 2018
By: Laura Deni
CLICK HERE FOR COMMENT SECTION


WHO'S YOUR BAGHDADDY ORIGINAL CAST RECORDING SATIRIZES THE IRAQ WAR IN A MOST ENTERTAINING WAY


There is absolutely nothing funny about war.

Usually attempting to find even black humor in horror takes place long after the fact.

Not so Baghdaddy: Or How I Started The Iraq War an original cast album released on Broadway Records which is clever, funny with hairpin twists, becoming daring, pity, provocative and totally amusing.

A lot of talent and the best of a twisted thought process pulls off this recording - the produced based on a screenplay by J. T. Allen.

Written by former Broadway child actor Marshall Pailet penned the music and book and A.D. Penedo wrote the lyrics., Who's Your Baghdaddy is based on the true story of a group of spies whose vanity and office politics contributed to the worst intelligence blunder in modern history.

The musical premiered in 2011 at DC's Capital Fringe Festival, winning the Best Overall Production award, and first played NYC in 2015 at the Actors' Temple. The show received its Off-Broadway premiere under the title Baghdaddy in 2017 at St. Luke's Theatre.

The recording features the cast of the show's 2017 Off-Broadway production, including 2018 Tony nominee Ethan Slater Larisa Oleynik, Brennan Caldwell, Jason Collins, Brandon Espinoza, Joe Joseph, and Claire Neumann.

With orchestrations by Charlie Rosen, the music is interesting, well constructed, expertly captured in a recording in which all technical aspects are flawless.

The CD begins in a support group for the disgraced spies who helped start the Iraq War, They introduce themselves in The Pledge and are greeted by the usual recovery support group responses.

Each in recovery spy tells his story as the person grapples for redemption in a manic, camp musical comedy recording which holds your attention.

For instance, Marty's Dilemma is about Marty wrestling with the U.N. Special Commission wanting him to publish on the internet his compendium which includes information about Saddah Hussein having "anthrax and clostridium botulinum" - probably the only time those words have been included in song lyrics.

The Second In Command begins soft and earnest before asserting itself. The gentlest number is Tract 14 Music to Me immediately followed by the over the top tempo Change of Tone.

The recording ends with Tract 21 The Pledge Returns which is thoughtful.

# 16 Change of Tone is a powerful number about 9/11. #20 Speak to me Tomorrow alternates between building and impressive to soft and hesitant.

The Pledge reprise which ends the CD is suble, quiet and spine tingling moving.

The 21 mostly spirited, irreverent songs are constructed in such a way as not to be boring or sounding like one long song. The compositions involving extremely serious and troubling events have managed to be turned into musical numbers which are interesting, move along the story without becoming annoying, cloying or difficult to understand. Interesting harmonies and voices which blend and compliment.

Musicians: Piano: Rona Siddiqui - Violin: Kevin Kuhn - Cello: Jillian Blythe - All other instruments: Charlie Rosen.

Produced, recorded, edited and mixed by Matthias Winter. Recorded and mixed at Yellow Sound Lab Studios Mastered by Michael Fossenkemper at Turtle Tone Mastering.

A CD worth listen to - not only entertaining but makes some knife twisting comments about events.






E-Book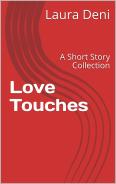 Soft back Book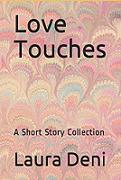 Broadway To Vegas is supported through advertising and donations. Priority consideration is given to interview suggestions, news, press releases, etc from paid supporters. However, no paid supporters control, alter, edit, or in any way manipulate the content of this site. Your donation is appreciated. We accept PAYPAL. Thank you for your interest.



E-Book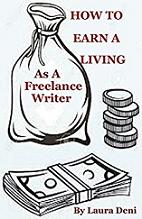 Soft back Book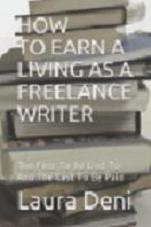 This is not your typical, totally boring textbook.

In the pages of How To Earn A Living As A Freelance Writer (the first to be lied to and the last to be paid) you'll find sex, celebrities, violence, threats, unethical editors, scummy managers and lawyers, treacherous press agents, sex discrimination; as well as a how-to for earning money by writing down words.





ART AND ABOUT


UNEXPECTED O'KEEFFE: THE VIRGINIA WATERCOLORS AND LATER PAINTINGS early watercolor studies produced during Georgia O'Keeffe's time at the University of Virginia go on view for the first time outside the Georgia O'Keeffe Museum in Santa Fe, New Mexico.

Premiering October 19, 2018 at The Fralin Museum of Art at the University of Virginia, the exhibit is on view through January 27, 2019.

This rare exhibition explores Georgia O'Keeffe's watercolor studies produced during her time at the University of Virginia (UVA) in the summers from 1912 to 1916, and includes several key sketches and paintings as well as other works demonstrating her developing style. "It is an honor and a thrill to bring Georgia O'Keeffe's works created in and around the University of Virginia back to UVA for the first time since they were produced," said Matthew McLendon, J. Sanford Miller Family director at The Fralin. "Visitors will be able to walk out of the gallery and find the same points-of-view O'Keeffe used; they can experience the same qualities of light."

Unexpected O'Keeffe: The Virginia Watercolors and Later Paintings emphasizes an understudied period of the artist's development. While in Charlottesville, O'Keeffe displayed an early attraction to modernism and abstraction, using her surroundings on the Grounds of UVA to investigate simplified and refined compositions. During her time at UVA, O'Keeffe showed a dramatic shift to the ideas of modernism. In 1912 she took a summer course taught by Alon Bement who introduced her to the revolutionary ideas of Arthur Wesley Dow, his colleague. Dow encouraged imagination and self-expression versus literal interpretation.

"Among the first college trained artists of her generation, O'Keeffe spent five total summers at UVA starting as a student (1912) and then returning as an instructor (1913-1916). It was a time of personal awakening that set her on a new path of abstraction and practice of drawing leading to her own radical pictorial invention," said Elizabeth Hutton Turner, professor of modern art at the University of Virginia. "Here she was first introduced to exercises equating line and vision in Arthur Wesley Dow's 'Book of Composition.' O'Keeffe's method of dividing and filling compositional space begun in Charlottesville forms the basis for the mature works that many already know and admire. What people will be surprised to learn is how it all began in Charlottesville."

Unexpected O'Keeffe: The Virginia Watercolors and Later Paintings is organized by Matthew McLendon, and Elizabeth HuttonTurner with works on loan from the Georgia O'Keeffe Museum, The Phillips Collection, and the Museum of Fine Arts St. Petersburg.

KATE, THE DUCHESS OF CAMBRIDGE

Kate, The Duchess of Cambridge touring the new V&A Photography Centre. Photo: Kensington Palace.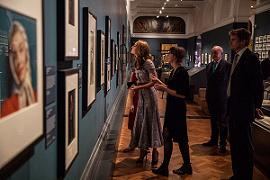 who majored in art at St. Andrews University, and is an avid photographer, opened the Victoria & Albert Museum's new Photography Centre last week.

It was her first visit to the famed museum since becoming its Royal Patron.

During her evening visit she met with V&A curators and toured the new Photography Centre, which displays a history of photography from its very beginnings in the 19th century to the present day.

The wife of Prince William learned more about the history of photography during this visit and had the opportunity to view some of the earliest camera equipment and photographic publications.

PICTURING PLACE IN JAPAN the representation of place has been a dominant subject of Japanese painting throughout history. Sometimes these scenes evoke the topography of an actual location, but often the place depicted was imagined or based primarily on past images.

Picturing Place in Japan will take viewers on a journey through space and time. The exhibition includes nearly forty paintings, prints, books and photographs, from the sixteenth through the twenty-first centuries, that collectively explore the varied meaning of place to Japanese artistic practice over these epochs. For Japanese artists, pictures of place were a means of exploring brushwork and form, as well as evoking poetry, paradise, distant China, sacred locations and the familiar or remote famous places of Japan.

Th exhibition will be divided into three sections: "Imagined Places," with paintings of imaginary sites, including dramatic landscapes that show off virtuoso brushwork and that were often based on pictorial precedents painted in styles associated with China; "Famous Places," which includes paintings and woodblock prints of Japan's renowned Mount Fuji as well as other celebrated locales; and "Sacred Places," featuring images of temples and shrines. This section concludes with photographs of the Fukushima earthquake, tsunami and nuclear disaster site, a new geography of place in Japan affording special meanings and connotations.
,br> Featuring a number of significant loans from the Gitter-Yelen Collection of Dr. Kurt A. Gitter and Alice Yelen Gitter, along with past Museum acquisitions from that collection and works drawn from the holdings of the Princeton University Art Museum, Princeton's Marquand Library and East Asian Library, and the Gest Collection.

Organized by Andrew M. Watsky, Professor of Japanese Art and Archaeology, and Caitlin Karyadi, doctoral candidate at Princeton University, in collaboration with Cary Liu, Nancy and Peter Lee Curator of Asian Art at the Art Museum, Picturing Place in Japan will be on view exclusively at the Princeton University Art Museum from October 20, 2018 through February 24, 2019.






E-Book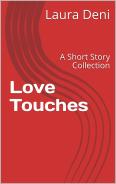 Soft back Book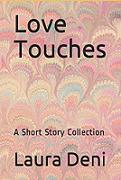 SWEET CHARITY


GROUNDBREAKING SPIRIT OF IRELAND GALA celebrating years of visioning, planning, and growth, culminating in breaking ground on Phase 1 of construction on the New Irish Arts Center this fall takes place Friday, October 19, at Cipriani 42nd street in New York City.

. The evening will include a number of special guests and honorees, including Irish Arts Center Honorary Chairs Liam Neeson and Gabriel Byrne.



E-Book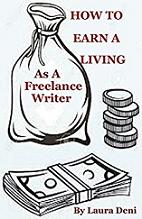 Soft back Book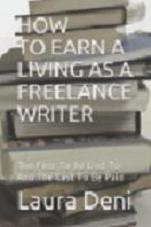 This is not your typical, totally boring textbook.

In the pages of How To Earn A Living As A Freelance Writer (the first to be lied to and the last to be paid) you'll find sex, celebrities, violence, threats, unethical editors, scummy managers and lawyers, treacherous press agents, sex discrimination; as well as a how-to for earning money by writing down words.






HARRY AND MEGHAN SET TO OPEN 4th INVICTUS GAMES
The Duke and Duchess of Sussex - Harry and Meghan to those on this side of the pond - show off the Invictus banner. Photo: Kensingson Palace.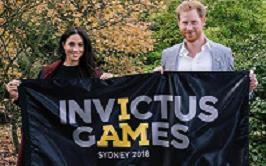 Shortly after watching his cousin Eugenie take her wedding vows Friday, October 12, 2018 in the same church where he wed Meghan last May, the Duke and Duchess of Sussex headed to Australia to officially open the fourth Invictus Games in Sydney on October 20, 2018.

Prince Harry and Duchess Meghan will arrive in Sydney, Australia, on October 16 and spend a week in the country.

Military veteran Harry founded the Invictus Games in 2014 and has worked hard to build the event into a high profile, worldwide sporting event.

The inaugural games took place in London in 2014 and was attended by Prince Harry, Prince William, Prince Charles, the Camilla, Duchess of Cornwall and the then Prime Minister David Cameron. Harry was joined by then US First Lady Michelle Obama at the second games, near Orlando, Florida, while Harry's grandmother Queen Elizabeth and then President Barack Obama helped record hilarious promos.

Harry chose last year's games in Toronto, Canada, to make his public debut with Meghan, prompting international coverage of the event.

This year the married couple will attend several of the events in which more than 500 veterans from 18 nations will compete in 11 sports from October 20 to 27.

On Tuesday October 23 they will head to Fiji for two days and then on to Tonga before returning to Australia for the Invictus Games.

. Friend of the couple, David Beckham, announced via his Instagram account that he is the newest ambassador to the games and will be joining the newlyweds.

Beckham's post read: "I've been lucky enough to meet and work with many serving, veteran and wounded British armed forces personnel over the years and I've been humbled by the courage, resilience and spirit shown by each and every one of them. So, I'm incredibly proud to announce I will be an Ambassador for this year's Invictus Games in Sydney. The entire Invictus Games team, led by the Duke of Sussex, has achieved remarkable things in such a short space of time, using sport as a powerful force to rehabilitate and unite and I can't wait to be part of the energy and the excellence of the Games this year."

Also joining David Beckham, Harry and his new wife will be Crown Princess Mary of Denmark and husband Prince Frederik.

The Invictus Games were started by Prince Harry as a sports competition for wounded servicemen and women. The inaugural games took place in 2014 in London, followed by Orlando, Florida and then Toronto, where Meghan made her first public appearance with Prince Harry.

From the games, Prince Harry and Meghan will continue their tour to the Kingdom of Tonga, Fiji and New Zealand.

On Sunday October 28 they will cross the Tasman Sea to New Zealand, visiting Wellington, the Abel Tasman National Park, Auckland and Rotorua before heading home on Wednesday October 31 - just in time to watch their young relatives go trick or treating.


FINANCIAL EXPERTS SAY TO COMBAT ILLEGAL WILDLIFE TRAFFICKING - FOLLOW THE MONEY
Prince Will delivered an impassioned keynote address at the 2018 Illegal Wildlife Trade Conference. Photo: Kensington Palace.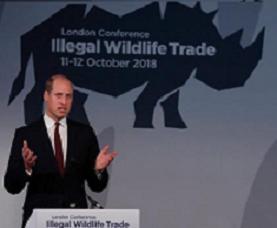 Britain's Princes William and Harry officially opened the 2018 Illegal Wildlife Trade Conference at St James' Palace in London on Wednesday October 10, 2018. The 4th Illegal Wildlife Trade Conference brought together heads of state, ministers and officials from nearly 80 countries, alongside NGOs, academics and businesses, to continue previous efforts to tackle this expansive and lucrative criminal trade.

The sons of Prince Charles have long been supporters of saving elephants and crushing the ivory trade.

Prince William spoke before the two-day conference offering an impassioned keynote address stating that he could not face his children if his generation turns a blind eye and allows elephants, tigers and other species to become extinct.

"It's heartbreaking to think that by the time my children, George, Charlotte and Louis are in their 20s, elephants, rhinos and tigers might well be extinct in the wild," he told the Illegal Wildlife Trade Conference hosted by the British government.

"I am not willing to look my children in the eye and say that we were the generation that let this happen on our watch. It is time to treat the illegal wildlife trade as the serious organized crime that it is.

"This is no time for complacency - we are not yet seeing enough criminal convictions for wildlife offenses, and all too often punishments are too lenient," he declared

During the conference British officials announced an "Ivory Alliance 2024" initiative designed to lessen demand for ivory products, strengthen enforcement of existing bans and toughen anti-poaching legislation.

At the IWT Conference attendees viewed a video of Prince William visiting projects supported by United 4 Wildlife and Tusk.

Supporting William's efforts to disrupt the illegal trade are major financial institutions

In an unprecedented move, global financial organizations signed the Mansion House Declaration agreeing that they "will not knowingly facilitate or tolerate financial flows that are derived from IWT and associated corruption".

The declaration includes commitments to sharing resources and intelligence in a bid to disrupt the illegal income generated by poached animal products such as elephant tusks, rhino horn and pangolin scales. The illegal wildlife trade (IWT) is organised crime on a global scale, estimated to be worth up to $23 billion annually, and is linked to money laundering, corruption and extreme violence, as well as the trafficking of drugs and weapons. The Financial Taskforce is being convened by His Royal Highness through his charity United for Wildlife, which is run by The Royal Foundation. The Taskforce will be chaired by Lord Hague of Richmond, and will initially comprise of representatives from 30 global banks and financial organizations such as Standard Chartered, HSBC, RBS and Bank of America.

Since the launch of the Transportation Taskforce, more than 100 organisations, including shipping and airline companies, law enforcement, trade bodies and NGOs, have signed the Buckingham Palace Declaration, committing to combat IWT in the transport sector.

Taskforce members have delivered specific counter-IWT training to more than 25,000 front line staff, contributed to 5 seizures of wildlife products worth over $500,000, and assisted with more than 32 law enforcement investigations and the arrests of 8 wildlife traffickers.

Chair of the Taskforce, Lord Hague of Richmond said: "The illegal wildlife trade has grown substantially in recent years, despite considerable international efforts, and poaching rates for many species are still increasing to feed the growing criminal demand.

"Traffickers are brazenly exploiting global financial systems to move the proceeds of their crimes, remaining under the radar of investigation and law enforcement. Financial institutions can, therefore, play a crucial role in disrupting such criminal activities and ending the illegal wildlife trade.

"It will take a truly global approach, with multiple organizations and sectors working together, to eradicate this barbaric trade and so I am delighted that the financial sector is now committing its much needed support to do so."

David Fein, Group General Counsel at Standard Chartered and Vice-Chair of the Taskforce said: "By following the money, financial institutions can help map the criminal networks and provide law enforcement with vital intelligence to support their investigations and prosecutions. "We want to take the fight to the traffickers, by using the tools and experience the financial sector has learned from combating other devastating crimes, such as human trafficking and terrorist financing."


SPREADING THE WORD


SERGEANT YORK GETS HIS OWN COMIC BOOK

Sgt York is the subject of a free comic book.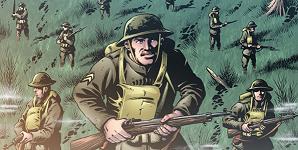 An avenue in Manhattan bears his name, but who really remembers Sergeant York, the most decorated U.S. soldier of World War I? His feats in France are now the subject of a comic book.

The 11-page comic book produced by the Association of the United States Army is available free on their website. The comic book featuring the story of Sgt. Alvin C. York's heroic deeds in World War I, for which he received the Medal of Honor for valor, is being released on the 100th anniversary of York's efforts in France as part of the Meuse-Argonne Offensive.

The comic book focuses on York's military accomplishments. "He is depicted as a mustachioed giant of a man speaking like an illiterate redneck, and proudly correcting a German officer who mistakes him for an Englishman," according to the ACTU.

The celebrated soldier passed away in 1964.

The script was done by Chuck Dixon, best known for his work on Marvel Comics' Punisher. Dixon also worked for DC Comics on Batman and Nightwing, and adapted J.R.R. Tolkien's The Hobbit into a graphic novel.

Drawings and the cover were done by Rick Magyar, an artist, penciller and inker who has also worked for Marvel and DC on Iron Man, ROM Spaceknight, Defenders and Omega Men. Colors for the York novel were done by Peter Pantazis, who has worked on Justice League, Superman and Wolverine. Lettering was done by Troy Peteri, who has worked on Spider-Man, Iron Man and X-Men.

WILDFLOWERS - A FEMININE GENESIS in this world premiere, internationally acclaimed dance artist Maureen Fleming is joined by composer/fiddler Colm Mac Con Iomaire in an exploration of femininity.

Inspired by the lush symbolism of Irish poet William Butler Yeats, Fleming invents surreal movement poetry, curving into shapes of shattering beauty. Her new interdisciplinary celebration of femininity combines dance and mesmerizing visual theater in a series of "vision poems," where her singular movement is juxtaposed with moving sculptures and brilliant lighting.

Also featuring James Mahon, uilleann pipes and Bruce Brubaker on piano. Design and lighting by Christopher Odo. Presented by La MaMa Experimental Theatre Club and Irish Arts Center October 18–21 at La MaMa's Ellen Stewart Theatre, NYC.

THE POETRY OF JIMI HENDRIX Ever wondered where Hendrix got the inspiration for his lyrics? Dr Christian Lloyd, author of Hendrix at Home: a Bluesman in Mayfair will lead this afternoon of talks and performances about Hendrix as lyricist and songwriter. Friday, October 19 at the Handel & Hendrix in London.

CINE-CONCERT: LIVE MUSIC AND THE FILMS OF GEORGES MELIES Right In The Eye, a special evening pairing live music, atmospheric lighting and the pioneering works of filmmaker Georges Méliès (A Trip To The Moon, The Impossible Voyage ), visits North American shores for the first time with the 30-performance tour through November 15, 2018.

Drawing its inspiration from the fictional fantasy worlds of The Impossible Voyage, or the burlesque universe of shorts such as The Four Troublesome Heads, the movie-concert Right In The Eye presents a modern rendition of the poetic and playful universe of Georges Méliès. Alcoléa & Cie have painstakingly created an environment that reflects the world of Méliés - using lighting, sound and visuals to create a world shaped by the turn-of-the-century science fiction vignettes.

Tour stops this week include: October 13-14: Montreal, QC, Cinéma Moderne - October 18-19 Coral Gables, FL, Coral Gables Art Cinema - October 20 Dallas, TX, The Texas Theatre - October 21-25 Atlanta, GA, France-Atlanta Festival.

LADY GAGA, HARRY STYLES AND SERENA WILLIAMS have been named as co-chairs of the 2019 Met Gala which will have a "camp theme."

IN MEXICO LAST YEAR 9,748 babies were born to mothers aged 10-14, according to government statistics. "In 70% of cases, those who get the girls pregnant . . . are adults, aged 18 or older," revealed the report from the National Statistics Institute - known in Mexico as The Inegi.

Figures compiled by the United Nations Children's Fund (UNICEF) last year showed that Mexico ranks number one for teen pregnancies among the 34 member countries of the Organization for Economic Co-operation and Development (OECD).

SUNDAY, OCTOBER 14 is National Dessert Day and Be Bald and Be Free Day. October 15th is National Cheese Curd Day, National I Love Lucy Day, National Grouch Day and National Clean Your Virtual Desktop Day which is always the third Monday in October. October 16th is National Liqueur Day, National Dictionary Day, Global Cat Day, Department Store Day. October 17th is National Mulligan Day, National Pasta Day, Hagfish Day, and National Fossil Day. October 18th is National Chocolate Cupcake Day, and National No Beard Day October 19th is National Seafood Bisque Day. October 20th is National Brandied Fruit Day and National Sweetest Day.





OTHER PEOPLE'S MONEY


RECORDING ACADEMY STATEMENT ON THE SIGNING OF THE MUSIC MODERNIZATION ACT INTO LAW ON OCTOBER 11, 2018 Neil Portnow President/CEO of the Recording Academy issued the following statement: "With the president's signature today, the Music Modernization Act is officially the law of the land. As we celebrate the harmony and unity that got us here, we applaud the efforts of the thousands of performers, songwriters, and studio professionals who rallied for historic change to ensure all music creators are compensated fairly when their work is used by digital and satellite music services. We thank the members of Congress who championed this issue throughout the past several years to bring music law into the 21st century."

President Trump signed the Orrin G. Hatch-Bob Goodlatte Music Modernization Act on Thursday, October 11, 2018 in the Roosevelt Room at the White House while surrounded by Kick Rock, Sam Moore, Christian singing group MercyMe, country star John Rich and the Beach Boys' Mike Love.

Also present were lawmakers including Sen. Orrin Hatch, who in addition to co-sponsoring the bill, has written several songs and recorded singing albums which feature religious music.

The legislation creates a new independent entity that will license songs to companies that play music online.

The non-profit collective will then pay songwriters, including those who wrote pre-1970s classics before music copyrights protected their work.

WHEN YOU CARE ENOUGH TO GIVE TO THE VERY BEST The National WWI Museum and Memorial has announced a $550,000 gift from the Hall Family Foundation.

The gift from the Hall Family Foundation will be used to upgrade the Museum and Memorial's chillers as well as air handlers. Chillers regular the air temperature in the building, while air handlers distribute air evenly throughout the interior. Both items are essential to the lifespan and durability of the Museum and Memorial's collection.

"This gift is absolutely essential to the ongoing operation of America's official World War I museum and memorial," said National WWI Museum and Memorial President and CEO Dr. Matthew Naylor. "Visitors from across the globe travel to Kansas City to experience the world's most comprehensive WWI collection, so possessing modern technological equipment to maintain the collection is crucial. We're thrilled with the continued support from the Hall Family Foundation and congratulate the organization on celebrating 75 years of making a difference in the community."

For a building the size of the Museum and Memorial, much of the air used for the controls necessary to meet the specific air quality standards for artifacts is processed by the chiller system that removes heat from air. Because of these air quality requirements, this operation is necessary year-round, even when the outside temperature is near freezing. Air handlers address unconditioned, unfiltered air carrying moisture, spores, dirt and other debris from the outside pulled into the building through doorways and other openings.

The gift from the Hall Family Foundation continues a long-standing tradition of supporting the Museum and Memorial, including Hallmark's production of postcards in the 1920's featuring the Memorial. Most recently, the Hall Family Foundation pledged $2.03 million in 2015 in laying the foundation for the Museum and Memorial's $25 million "Call to Duty" Centennial Capital Campaign. The funds were used to construct the Wylie Gallery, which opened in February 2018 and has housed internationally acclaimed exhibitions, including John Singer Sargent Gassed and For Liberty: American Jewish Experience in WWI.

74 EMPLOYEES FROM THE CHICAGO FEDERATION OF MUSICIANS as of deadline for this column are still on strike and at least two performances of the Lyric Opera's season-opening run of La bohème, have been canceled as musicians continue striking against reducing the size of the orchestra by five members, from 74 members to 69 and a cut in the length of the season from 24 to 22 weeks.

The reduced number of paid performances would amount to an 8 percent cut in pay for members, despite nominal increases in wages, union representatives said.

Lyric representatives explained that their objective was to bring the contract in line with the reduced number of performances on the Lyric's schedule. At one time the company stages as many as 90 performances in a season. This year, it is down to 55.

The next scheduled performance of "La bohème" is still on Lyric's schedule for Wednesday, October 17, 2018.

CBS has set December 11 as the new date for its annual shareholder meeting. CBS twice postponed the meeting to the legal and corporate tumult involving former disgraced CEO Les Moonves.

Holders of CBS shares as of November 6 will be eligible to participate in the meeting. Any shareholder proposals to be considered at the meeting will need to be submitted no later than October 19.



E-Book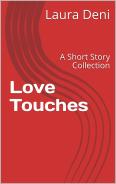 Soft back Book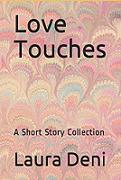 TAKING THEIR VOWS
Princess Eugenie and her new husband Jack Brooksbank. Photo: Royal Family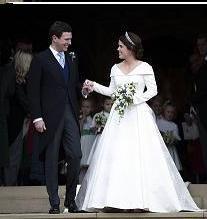 Within a week of each other the daughters of two internationally prominent families married an actor and a liquor company executive among publicity and controversy.

Last Friday morning ninth in line to the British throne HRH Princess Eugenie, the younger daughter of Prince Andrew and his ex-wife Sarah Ferguson, became formally known as HRH Princess Eugenie Mrs. Jack Brooksbank.

That unusual identification is because the blood princess married a commoner, who earns a living as a brand manager for Casamigos Tequila, which was co-founded by George Clooney. The groom was not given a title, nor does the couple have a crest.

The princess, who studied English and history of art at Newcastle University, is a director at contemporary art gallery Hauser and Wirth in London. She spent a year living in New York City working for Paddle 8.

Eugenie's interest in art was included by the use of abstract art Here by Mark Bradford on the back cover of the Order of Service.

Although active in numerous charities, she is not considered "working royal" so taxpayers carped that they were being forced to pay for security.

The couple, who have been going together for eight years, arrived at Windsor Castle the day before the ceremony.

In an interview with British Vogue, the then bride-to-be she said she had an "anti-plastic" house and wanted their wedding to follow suit, reflecting their environmentally-friendly views.

1,200 members of the public were invited into the castle grounds to see the couple tie the knot. They were culled from more than 100,000 applications from people wanting to attend. Representatives of charities and organizations supported by the couple were among the guests in the castle grounds, including the Royal National Orthopaedic Hospital, the Teenage Cancer Trust, the Salvation Army and the UN Trust Fund to End Violence Against Women.

There were also be children from two local schools which Princess Eugenie attended - St George's School and Coworth Flexlands School. About 800 guests were at the wedding service.

The 1,200 members of the public invited to join in the royal wedding celebrations within the grounds of Windsor Castle were each given a cotton burgundy colored bag, embossed in gold with the letters E and J and the date and venue of the wedding filled with an estimated $20 worth of treats. Those included: a gold foil wrapped chocolate coin, fridge magnet, chocolate chip shortbread, a biodegradable poncho and a can of natural spring water.



Train bearer aka Prince Andrew, farther of the bride holds the train - admitting at the reception that he had promised not to step on it - as the happy couple leave for their reception. Princess Beatrice in blue and Sarah, The Duchess of York in green, look on. Photo: ITV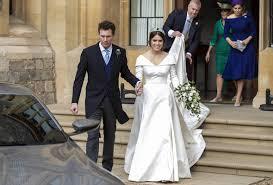 Becoming the first Royal Bride for over a hundred years to not wear a veil, the 28-year-old bride was stunning in an elegant dress with long sleeves designed by Peter Pilotto and Christopher De Vos, who founded British label Peter Pilotto. Created from a jacquard of silk, cotton and viscose blend which features meaningful symbols to the bridal couple, including thistles, to reflect their love for Balmoral, and shamrocks, a nod to the heritage of the bride's maternal family. Pilotto and De Vos reinterpreted these symbols in a garland of rope like motifs, and once the artwork was completed, it was translated into a jacquard weave in the Como region of Italy. The dress features slightly off shoulder V neckline that folds around the shoulders to a low back that drapes into a voluminous shirt and dramatic full length train.

Making a bold statement in support of other patients, the low back was a request from the bride, who wanted to show her scar from surgery to correct scoliosis when she was 12.

Her tiara was the Greville Emerald Kokoshnik Tiara, loaned to her by the Queen and made by Boucheron in 1919. Created in the "Kokoshnik" style, popularized in the Russian Imperial Court, it features brilliant and rose cut diamonds pave set in platinum, with six emeralds on either side.

Her earrings were a gift from her groom.

The bride was simply gorgeous; the lack of veil permitting the glory of of her Grandmother's tiara to be enjoyed and her gown was perfect - a creation which she wore as opposed to previous generations where, in some cases, the gown wore the bride.

Eugenie carried a bouquet of lily of the valley, Stephanotis pips, hints of baby blue thistles, white spray roses and trailing ivy, and the royal tradition of a sprigs of myrtle from Queen Victoria's Osbourne House. A sprig from a posy Queen Victoria was once given was planted against the terrace walls there and continues to thrive. Since 1858, royal wedding bouquet have contained sprigs from that myrtle.

The bouquet was designed by Patricia Van Helden Oakes. Following the ceremony it was sent to rest on the Grave of the Unknown Warrior at Westminister Abbey. The royal wedding tradition was started by the Queen Mother and remembers fallen soldiers.

Princess Eugenie was escorted down the isle of St. George's Chapel at Windsor Castle by her father to be greeted by her nervous groom who must be nearsighted, because he put on his glasses to watch her walk down the aisle then removed them, putting them in his pocket before telling her: 'You look perfect' and also 'oh, break my heart'.

The service featured a trumpet fanfare and Scottish pipers, a rendition of Ave Maria by Italian singer Andrea Bocelli and a reading by the Princess Beatrice from The Great Gatsby. The Groom's cousin, Charles Brooksbank, gave a reading taken from St Paul's Letter to the Colossian.

Eugenie and Jack seamlessly managed to combine traditional vows with their own personal touches, not permitting anyone else to take over their ceremony.

Musicians from the Royal Philharmonic Orchestra - of which Princess Eugenie's father, the Duke of York, is patron - performed during Friday's ceremony. James Vivian, the director of music at St George's Chapel, wrote descants for two hymns which were sung. A fanfare, written especially for the occasion, was performed by Household Cavalry state trumpeters and pipers from the 2nd Battalion the Royal Regiment of Scotland played during the carriage procession.

The Dean of Windsor, David Conner, who conducted the service for the Duke and Duchess of Sussex in May, married the couple in which Eugenie did not promise to 'obey'.

Prayers were led by the Archbishop of York, Dr John Sentamu, who was the UK's first black archbishop and who recently announced his retirement. He delivered a personal prayer he had written for the service.

Jack Brooksbank's brother, Thomas, served as his brother's supporter.

Flower-girls included Princess Charlotte, daughter of Prince William and Kate; sisters Savannah, 7, and Isla Phillips, 6 daughters of Autumn and Peter Phillips and four-year-old Mia Tindall, daughter of Zara (who selected a Navy blue outfit) and Mike Tindall. The latter three are granddaughters of Anne, The Princess Royal.

Maud Windsor, age 5, daughter of Lady and Lord Frederick Windsor and goddaughter of Princess Eugenie was also part of the bridal party as was six-year-old Theodora Williams, also known as Teddy, the daughter of X Factor judge Robbie Williams and Ayda Fields.

Louis de Givenchy the son of banker Olivier de Givenchy, joined Prince George as one of two page boys.

The Queen's youngest grandchildren and cousins to Eugenie, Lady Louise Mountbatten-Windsor, 14 and her brother James Viscount Severn, 10 served as Special Attendants. Their parents are Prince Edward and Sophie, Countess of Wessex.

Lady Louise has grown into quite a lovely young lady. Dressed in Navy blue, Lady Louise took charge of flower girls and page boys helping them safely maneuver the chapel steps in the gusty wind.



Showing respect: As the newlyweds pass the bride's grandmother, who happens to be Queen, the groom bowed his head and Princess Eugenie managed an elegant, impressive floor curtsy in stiletto Charlotte Olympia peep-toe heels and that magnificent gown. Photo: ITV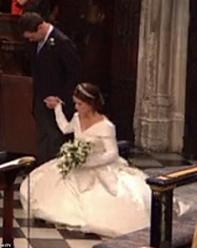 In attendance: grandmother Queen Elizabeth, grandfather Prince Philip, proud uncles Princes Charles and Edward and, looking elegant in dark green, Aunt Anne The Princess Royal with her husband Sir Timothy Laurence watched their brother Prince Andrew walk his daughter down the aisle. The groom's parents Nicola and George Brooksbank were proud onlookers.

The bride's mother - Sarah, The Duchess of York appeared in an emerald green dress by Emma Louise Design with a matching wide-brimmed, statement making hat by Jess Collett. She finished the look with a vintage Manolo Blahnik bag. Sarah - who hasn't been a royal favorite since the divorce from Andrew - sat next to her ex-husband and their eldest daughter, Beatrice, who selected a tailored Navy blue dress by Ralph & Russo and a deep purple hat by Sarah Cant.

Prince Harry and Duchess Meghan arrived as did his older brother William and his wife Kate. The Duchess of Sussex, 37, wore a matching navy blue coat and dress by Givenchy, topped off by an elegant navy hat by Noel Stewart, a maroon clutch bag and sleek suede navy heels. Kate opted for a deep pink puffed sleeve Alexander McQueen dress with a matching fascinator. Kate's siblings brother James Middleton and her sister Pippa and her husband James Matthews didn't let gusty weather stop them from attending. Pippi who expects her first child any time now, wore forest green. Also in attendance Crown Prince Pavlos of Greece and Conservative peer and Downton Abbey creator Julian Fellowes.

Celebrities included: Cindy Crawford, Naomi Campbell in a chic black Ralph & Russo Couture dress and matching hat, Liv Tyler in Navy, Cara Delevingne donned an Emporio Armani two-piece tails and a Chanel top hat, model Pixie Geldof wearing a salmon-pink dress and accompanied by husband drummer George Barnett, Ellie Goulding and finance Casper Jopling, Kate Moss and her daughter Lila, Demi Moore in a berry colored outfit with US designer Zac Posen, Ricky Martin and Holly Valance, singer James Blunt and wife Sofia Wellesley, comedian Jimmy Carr and Karoline Copping, Prince Harry's ex-girlfriends Chelsy Davy and Cressida Bonas, and David Emanuel - who designed Princess Diana's wedding dress.



The love of a child trumps personal animosity. In this formal wedding photo of Princess Eugenie and her husband Jack Brooksbank, the bride's mother, Sarah, The Duchess of York stands behind her arch enemy, the bride's grandfather, Prince Philip. The official wedding photograph taken in the White Drawing Room at Windsor Castle with (left to right) Back row: Thomas Brooksbank; Nicola Brooksbank; George Brooksbank; the bride, her mother, her father Prince Andrew. Middle row: Prince George, Princess Charlotte, Queen Elizabeth; Prince Philip; Maud Windsor; Louis De Givenchy; Front row: Theodora Williams; Mia Tindall; Isla and Savannah Phillips. Photo: Alex Bramall for Royal Communications.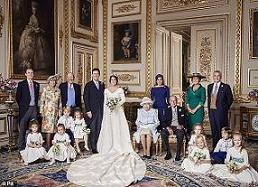 Following the service, members of Nijmegen Company Grenadier Guards - of which Princess Eugenie's father is colonel of the regiment - lined the steps outside the chapel as the newlyweds departed.

After a carriage ride, they left for their afternoon reception in an Aston Martin DB10, designed and engineered in the UK and made for the James Bond film Spectre.

The Queen hosted that reception for her granddaughter and her new husband and guests at Windsor Castle.

During that afternoon reception Prince Andrew told a funny story about the time his new son-in-law obeyed a command that Andrew had given to the pet dog, who was also named Jack. When the dog was discovered on a chair Prince Andrew ordered the dog to get off and out, at which point the dog stayed put, his daughter's boyfriend jumped up and left.

Evening celebrations were staged at Royal Lodge in Windsor Great Park - the property is the family home of Andrew and his ex-wife Sarah.



The cake consisted of three tiers of red velvet and two chocolate layers covered with buttercream and white icing, and was mounted on a golden stand in St George's Hall at Windsor Castle. It contained up to 400 eggs, at least 53 packs of unsalted butter, 33 pounds of organic self-raising flour and 44 pounds of sugar. Photo: Royal Communications.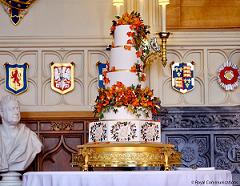 Former costume designer turned baker Sophie Cabot made a red velvet-and-chocolate wedding cake, billed as "a traditional cake with a modern feel," designed with the "rich colors of autumn" and covered with "detailed sugar work including ivy", the royal press office said.

Charles' wife Camilla, the Duchess of Cornwall was absent due to a longstanding commitment at an elementary school. Likewise Prince Charles and Camilla didn't attend the Saturday evening festivities due to their own previously scheduled house party. Even Harry and Meghan had to miss some of the after wedding festivities as they were preparing to leave for Australia.

Also sending their regrets were: George and Amal Clooney who couldn't attend because Amal was speaking at the Pennsylvania Conference for Women 2018 in Philadelphia on the wedding day; Victoria and David Beckham; Elton John who is on tour as is Ed Sheeran.



Barbara Pierce Bush walks down the aisle with her father Former President George W. Bush, October 7, 2018. Former President George H. W. Bush is seated. Mother of the bride Laura, wearing a blue dress, standis near her father-in-law. Photo Paul Morse/Instagram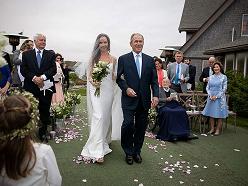 Eugenie's wedding is the second in a week of a high profile bride from a prominent family.

Only 20 people were invited to attend the recent wedding of Barbara, daughter of former President George Bush. Brothers of the father of the bride, Jeb, the former Governor of Florida and his family, nor Neil Bush and his family were invited to the intimate and short notice, October 7 nuptials held in Kennebunkport, Maine.

The 36-year-old bride, who looked gorgeous in an ivory silk crepe custom wedding gown from Vera Wang, chose the historical family home so her 94-year-old grandfather, former President George H.W. Bush, could be there to see her marry actor/screen writer Craig Coyne.

The ceremony was held outside, overlooking the ocean at Walker's Point.

Twin sister Jenna Bush Hager's older daughter Mila was a flower girl, as was Coyne's niece Emma. Poppy, Jenna Bush Hager's 3-year-old daughter was ring bearer.



THE MAN BOOKER PRIZE FOR FICTION 2018 will be presented by Camilla, The Duchess of Cornwall on Tuesday, October 16,2018 during the prize's fiftieth year and then attend a reception and dinner at the Guildhall in London.

The Man Booker Prize was first awarded in 1969 and is one of the most prestigious literary award. All shortlisted authors receive approximately $3,300 and a specially bound edition of their book. The winner receives approximately $66,000 – as well as a place in the literary history books.

Camilla is Patron of the National Literacy Trust, Book Trust, The Wicked Young Writers Award and First Story, all of which help to promote literacy in young people.

NEW ZEALAND'S FAMOUS TOPP TWINS Jools and Lynds Topp, last June were named to receive damehoods in the Queen's Birthday Honours in honor of their services to entertainment. The comedic folk singing and activist sister comedy duo, who have been entertaining for over 30 years, are known for their country music. During their recent investiture ceremony as Dame Companions of the New Zealand Order of Merit at Government House on Monday, October 8, 2018, they couldn't resist breaking out in song, harmonizing beautifully as they sang a touching waiata (native song) to guests of the prestigious ceremony.

Dame Lynda said the sisters accepted their dame hoods to honor all New Zealanders who fought alongside them to make the country nuclear-free, to reform laws around homosexuality and against South African apartheid. Both Jools and Lynda have been openly lesbian since the late 1970s.

In 2008, the twins were inducted into the New Zealand Music Hall of Fame,



I AND YOU by Lauren Gunderson.

Directed by Edward Hall.

Starring Zack Wyatt and Maisie Williams who is making her highly anticipated stage debut following an acclaimed, seven year run in the multi award-winning global phenomenon, Game of Thrones.

A jaunty two-character study in adolescent confusions. One afternoon, Anthony arrives unexpectedly at classmate Caroline's door bearing a beat-up copy of Walt Whitman's Leaves of Grass, an urgent assignment from their English teacher. Homebound due to illness, Caroline hasn't been to school in months, but she is as quick and sardonic as Anthony is athletic, sensitive, and popular. As these two let down their guards and share their secrets, this seemingly mundane poetry project unlocks a much deeper mystery that has brought them together.

Lauren Gunderson was America's Most Produced Playwright last year and Hampstead Theatre is "proud to introduce this exciting new voice to the UK for the very first time," opens October 19, 2018 at the Hampstead Theatre in London.

THE TRIAL OF DONNA CAINE a courtroom drama by Walter Anderson, who served as the editor-in-chief of Parade magazine for 20 years prior to being named Chairman and CEO of Parade Publications.

Directed by David Saint.

The Trial of Donna Caine is inspired by the real-life events surrounding the so-called "Ribbon Creek Incident," a 1956 training mishap that resulted in the drowning deaths of six US Marine Corps recruits.

In Anderson's modern reimagining of these events, three of those recruits have been conceived of as women, in addition to the titular Staff Sergeant Donna Caine, who finds herself on trial for their deaths.

"By adapting these events to the present day, the play puts a spotlight on the national discussion about the recent decision to open military combat positions to women. There are many twists, turns, and surprises along the way, but the backdrop of the play also makes it both relevant and timely, " Saint said.

The production will star Margarita Levieva as Emily Zola Ginsberg, alongside Flor De Liz Perez in the titular role of Staff Sgt. Donna Caine. They are joined by two-time Tony Award nominee Peter Frechette playing Vincent Stone, Kally Duling as Private First Class Ellen Colessio, Julia Brothers as Lt. Colonel Sandra Eden, and John Bolger as Roy Gill The cast is completed by Michael Cullen as Sergeant Major Clayton Williams, Melissa Maxwell as Judge Olivia Easton and Ryan George as Gunnery Sergeant Jacob Jasper Walker.

When Marine Staff Sergeant Donna Caine (Perez) is accused of a serious crime, highly respected attorney Emily Zola Ginsberg (Levieva) is convinced to take the case. Fighting for her client's future, Ginsberg finds herself taking on the military establishment in order to expose the truth.

Performances run October 16-November 11, 2018 at George Street's current venue in New Brunswick, NJ, with Opening Night set for Friday, October 19, 2018.



E-Book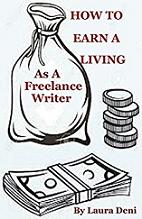 Soft back Book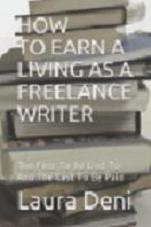 This is not your typical, totally boring textbook.

In the pages of How To Earn A Living As A Freelance Writer (the first to be lied to and the last to be paid) you'll find sex, celebrities, violence, threats, unethical editors, scummy managers and lawyers, treacherous press agents, sex discrimination; as well as a how-to for earning money by writing down words.





WHO'S WHERE




MAROON 5 on stage Monday, October 15 2018 at Madison Square Garden in New York City.

ODIN RATHNAM AND AMIRA FOUAD considered one of the most passionate and versatile violin artists of his generation, Odin Rathnam performs with internationally renowned concert pianist Amira Fouad playing music by Debussy, Ysaye and Strauss. October 17, 2018 at Dubai Opera in Dubai, UAE.

ANDRZEI a brilliant, 23-year-old pianist makes his American debut on October 19, 2018 at a performance at the Polish Ambassador's Residence in Washington, DC on of the 100th anniversary of Poland's independence. Valet parking with a sumptuous buffet to follow.

STING AND SHAGGY perform Monday, October 15 at The Wiltern in Los Angeles. On Tuesday their tour stops at Harrah's Resort Southern California in Funner, CA. On Friday they'll be delightful the crowds at the Amador Convention Center in Panama City PA. Then they go traveling. Next Sunday, October 21, they are in the spotlight at Movistar Arena in Bogota Co.

LARRY GATLIN AND THE GATLIN BROTHERS entertain Thursday, October 18 at · Opry Country Classics in Nashville, TN. On Saturday they are on stage at the Legends of Country with the Oak Ridge Boys and Tanya Tucker in Saint Charles, MO.

THE HEART OF TEXAS ORCHESTRA conducted by Bo Boshears, will perform musical selections that will include show tunes, classical pieces, movie themes and much more. The musicians are Susan Matheny and Graham Avery on violin, Lisa Weatherford on viola, Mary Jane Avery and Darel Fertig on cello, Betty Brooks on piano and flute, Pat Myers and Emily Kunkel on flute, Chelsea Seiter-Weatherford on flute and oboe, Kristine Robinson and Herb Germer on clarinet, Wanda Christian on bass clarinet, Bern Myers on French horn, Robert Moss on string bass, Joe Mantheiy and Jim Jarnagin on trumpet, Mac McCutchen and David Langford on trombone, Brad Norris on tuba, and Tom Seiter, Barbara Manton and Kathy Trowbridge on percussion. October 19-20 at the Hill Country Community Theatre in Cottonwood Shores, Texas.


FINAL OVATION


BARBARA BANNON an instructor at the University of Utah, and an editor for the Utah State University Press and the Sundance Film Festival, died on Thursday, October 10, 2018 at the Huntsman Cancer Institute in Salt Lake City, Utah. She was 79.

For several years Barbara served as secretary of American Theatre Critics Association (ATCA) where she spearheaded the Primus Prize named for her friend Francesca Primus. She had served as a theater critics for more than 40 years in Salt Lake City.

She is survived by her brother who lives in New Hampshire.

CAROL HALL composer-Lyricist of The Best Little Whorehouse in Texas died at home in New York City on October 11, 2018 from complications of the rare form of logopenic Primary Progressive Aphasia. She was 82.

She was one of the first women to write both music and lyrics for a Broadway musical.

Some of her other stage work includes: Good Sports (Goodspeed Musicals), Paper Moon (Paper Mill Playhouse), Are We There Yet? (Williamstown Theatre Festival), and the Off-Broadway musical To Whom It May Concern. She also wrote individual songs for A... My Name Is Alice and A… My Name Is Still Alice, and the musical Hats!, based on the Red Hats Society.

For many years she contributed to Sesame Street. Her non-musical writing included The Days Are As Grass, an evening of one-act plays, which received a premiere at the Woodstock Fringe Festival. She was also a major contributor to Marlo Thomas' Peabody and Emmy Award-winning TV special and gold album Free to Be… You and Me.

She contributed lyrics for a musical based on Truman Capote's short story A Christmas Memory (book: Duane Poole, music: Larry Grossman), which premiered at Theatreworks in Palo Alto, California in 2010.

Hall was a teacher at The Eugene O'Neill Theatre Center, The Sundance Theatre Institute, and the Cabaret Conference at Yale University, as well as a guest panelist in the ASCAP Musical Theater Workshop. She served on the Board of Directors of the Dramatists Guild Foundation, Young Playwrights, Inc., and The American Place Theater. She was a lifetime member of the Dramatists Guild Council, was a Tony voter, and a member of the League of Professional Theatre Women who, in 2017, bestowed upon her a Lifetime Achievement Award.

She is survived by her husband, media producer Leonard Majzlin; her two children with first husband Richard Blinkoff, Susannah and Daniel; her grandson Wally Corngold; and her sister Jane Hall.

IRA GASMAN playwright, lyricist, newspaper columnist and playwright who became a two-time Tony Award nominee who wrote the book and lyrics to the Cy Coleman-scored 1997 musical The Life, died October 6, 2018 in Norfolk, Virginia. He was 76.

Based on his idea, the unusual musical about the lives of pimps and prostitutes in a bygone 1980s Times Square earned critical acclaim and garnered 12 Tony Award nominations for its 1997 Broadway premiere—the most of any show that season—and earning wins for performers Lillias White and Chuck Cooper. He was the co-writer of the Off-Broadway musical revue What's a Nice Country Like You–Doing in a State Like This? with composer Cary Hoffman and Radiant Baby, based on the life of artist Keith Haring, which was presented by the Public Theater in 2003 and received a Lucille Lortel Award nomination for Outstanding Musical. Gasman regularly wrote a column for The Sag Harbor Express, which serves the South Fork of Long Island.


















Next Column: October 21, 2018
Copyright: October 14, 2018 All Rights Reserved. Reviews, Interviews, Commentary, Photographs or Graphics from any Broadway To Vegas (TM) columns may not be published, broadcast, rewritten, utilized as leads, or used in any manner without permission, compensation and/or credit.
Link to Main Page
---
Laura Deni



For the snail mail address, please E-mail your request.
CLICK HERE FOR COMMENT SECTION