! >
Broadway To Vegas
  
  REVIEWS INTERVIEWS COMMENTARY NEWS

| | |
| --- | --- |
| | |
AMERICA SHYS AWAY FROM EUTHANASIA THEMED PLAYS - - EFG LONDON JAZZ FESTIVAL - - BRITISH CORNISH PASTY MUSEUM IS LOCATED IN MEXICO - - BRITNEY SPEARS DAY IN LAS VEGAS CAUSES TURF WAR - - PRINCE WILLIAM AND KATE WILL ATTEND THE ROYAL VARIETY PERFORMANCE - - WWI WAR & ART: DESTRUCTION AND PROTECTION OF ITALIAN CULTURE HERITAGE - - DRINKING WITH DICKENS'S DEMONS - - A LOLLAPALOOZA IN BERLIN - - DONATE . . . Scroll Down



Copyright: November 9, 2014
By: Laura Deni
CLICK HERE FOR COMMENT SECTION


AMERICA SHYS AWAY FROM EUTHANASIA THEMED PLAYS
Poster for the production of Euthanasia Coaster.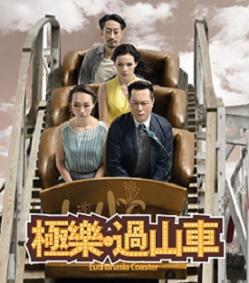 Euthanasia is a subject drawing recent headlines, but avoided by American theatrical companies - a vehicle which is noted for breaking down barriers and tackling difficult subjects.

As to why American theatres mount plays of virtually every subject - except assisted suicide - pose some provocative thoughts.

Would ticket buyers pay to see a topic which hits too close to home? Black comedy can be a tough sell.

It's easy to stage a play the draws attention to other people's heartache and frustrations.

When a play is mounted about AIDS, people can think - 'That will never happen to me. Besides, AIDS is no longer the death sentence it once was.' When a production is mounted about cancer, the audience member can think - 'That won't be me. Or, if it is, I'll beat it.' When Alzheimer's is mentioned, people get nervous - because, one day, it can be them.

People can use theatre as a form of escapism. They don't mind watching other people have problems; they just don't want it brought to their attention that they are on the same road.

When it comes to dying, we'll all going to get there.

Other countries such as England, Hong Kong and Australia have mounted productions with euthanasia as the focal point.

Euthanasia Coaster written by Angel Chan, a Hong Kong Academy for Performing Arts MA student and directed by veteran theatre director Weigo Lee, was part of Hong Hong Repertory Theatre's 2014-15 New Writing Season. Presented last June in Cantonese, the drama is described as "Two minutes in Elysium, then, an eternal peace of mind. Are you ready for your last ride in life?

"In a city, euthanasia has just been legalized. The announcement sets the whole town into a frenzy. Seashore Park presents the first ever Euthanasia Coaster, for passengers to take control and end their lives in just two minutes.

"Bo believes all her life's disasters have originated from her father. She decides to ride the Euthanasia Coaster with him, so she can keep her aging father company on his last journey. The father and daughter check into Euthanasia Island and prepare to board the train of their final destiny on the third day. Yet some conditions that arise whilst they are on the island push Bo into an unforeseen dilemma."

The cast included Ceci Chan, Ben So, Chu Pak Him, Rose Maria Velasco, Kari Lee and Ruby Chu.

Sets and costumes were by Moe Mo, lighting design by Lawman Law, Music and Sound design by Fung Chin Lung and video design by Oliver Shing.



Scale model of Euthansia Coaster. Design, engineering: Julijonas Urbonas. Model making: Paulius Vitkauskas. Photography: Aist Valit and Daumantas Plechaviius. Photo: EuthanasiaCoaster/Julijonas Urbonas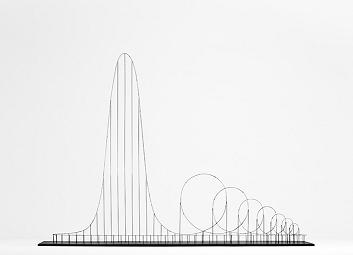 The play was inspired by a steel roller coaster concept called Euthanasia Coaster, designed to kill its passengers. In 2010, architect and PhD candidate at the Royal College of Art in London, Julijonas Urbonas, from Lithuania, decided to design a method of euthanizing people that they might enjoy - dying in a painless and euphoric way. Euthanasia Coast was made into a precise 1:500 scale model.

Carrying up to 24 passengers, the rider is subjected to a series of intensive motion elements that induce various unique experiences: from euphoria to thrill, and from tunnel vision to loss of consciousness, and, eventually, death. According to Urbonas's explanation, "thanks to the marriage of the advanced cross-disciplinary research in aeronautics/space medicine, mechanical engineering, material technologies and, of course, gravity, the fatal journey is made pleasing, elegant and meaningful. Celebrating the limits of the human body, this 'kinetic sculpture' is in fact the ultimate roller coaster.

"Euthanasia Coaster is nothing but a falling trajectory, curved and tangled in such a way that would leave nobody apathetic, neither the passenger, nor the spectator. Where it lands to it is up to the public to decide. It is a prop for non-existent horror movie, a real fiction, a black humour scenography, social sci-fi design, the world's most extreme ride, a mourning sculpture, a monument for the end of the carousel evolution, a gravitational weapon, the very last trip."

The project was awarded the Public Prize of New Technological Art of Update 2013, Ghent, Belgium.

First, the coaster takes the passengers up 1,670 ft (509 meters), making it about 3.7 times taller than the current tallest roller coaster in the world, the Kingda Ka - a steel accelerator roller coaster located at Six Flags Great Adventure in Jackson, New Jersey which tops out at 456 feet (139 m).

When the Euthanasia Coaster reached the top the passengers would plummet down the other side reaching a maximum speed of over 200 mph.

When the coaster hits the bottom, it then goes into a loop, which at the speed the passengers would be going at, would exert about 10 G's of force on them, enough to "drain their brain of the necessary life giving nutrients and oxygen from their blood."

Medical advisor to Urbonas was Dr. Michael Gresty, of the Spatial Disorientation Lab, Imperial College, London.

In an explanation Urbonas gave to the press; "six more loops follow this first big loop, with the loops progressively getting smaller and smaller in order to maintain the 10 G's of force throughout the loops. With the loop section designed to last 60 seconds, all without blood being able to get to the brain, the prolonged cerebral hypoxia should", according to Julijonas Urbonas, "render the vast majority of the passengers dead."

If there is still life in somebody, they could always be sent around for a second spin, which is guaranteed to finish the person off.

In theory, only people who wanted to be euthanized would be aboard the coaster. Furthermore, there is a purpose to the long ride up to the top - to give the passengers a chance to consider their decision.

According to Urbonas, "The rider has a few minutes to contemplate his decision and his life in retrospect. He would find enough time to adapt to the height and get through a series of imaginary fatal falls, while realizing that the objects on the ground are getting smaller…The slightest movement of the car would trigger intense heart-beating and goose bumps and most importantly it would test your decision. Therefore the very top of the tower is an ideal place to give the very last word."

The 'last word' is - the coaster would not continue down until those aboard all pressed a "fall" button.



Chris Larner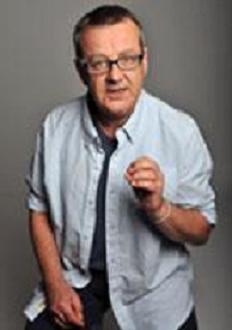 In November 2010 British actor Chris Larner took his ex-wife to the the Dignitas clinic in Switzerland where her assisted suicide took place. Two years later he penned An Instinct for Kindness, a play about the event.

The play received rave reviews from top London publications.

It had its first performance in Bath, in June 2011, and then was performed at the Edinburgh Fringe, 2011, where it won a Fringe First. In spring 2012 it toured the UK, and won a further award of a Brighton Argus Angel, at the Brighton festival. Recently he returned from Mumbai, where he staged the show at the Mumbai literary festival. He also performed it on October 28 in Oxford, England.

The concept of an ex-husband being asked by the ex-wife to help her kill herself sounds like a hysterically funny, black comedy.

In real life, it's not.

After suffering over 20 years of declining health because of multiple sclerosis, Allyson Lee asked her former husband to accompany her to the clinic. In November 2010 that final journey took place, three years after Allyson first expressed her wish to end her life.

Married in 1983, they had one child and divorced in 1987, remaining good friends.

His play has drawn both critical and popular acclaim.

Two years ago BBC3 announced it had "commissioned a six-part sitcom about three friends who, by a chain of hilarious events, find themselves setting up a euthanasia service."

Way to Go was conceived by American writer, Bob Kushell, who previously wrote for The Simpsons, 3rd Rock, Grounded for Life, Malcolm in the Middle, Samantha Who, and Anger Management.

"It treats its serious subject in the same way that Arsenic And Old Lace dealt with old lady poisoners or Kind Hearts And Coronets dealt with aristocratic murders", executive producer Jon Plowman told the press at the time of the announcement.

The comedy stars Blake Harrison as a cash-strapped young man who sets up an assisted-suicide business with his brother (Ben Heathcote) and their friend (Marc Wootton).

The series which began airing in January 2013 on BBC Three, also stars Laura Aikman, Sinead Matthews, and Melanie Jessop.

Directed by Jeff Greenstein and Catherine Morshead, other writers lending their talents include Greenstein, Russell Arch, and Brian Dooley.



Tom Pauling as Stanley in Marbles.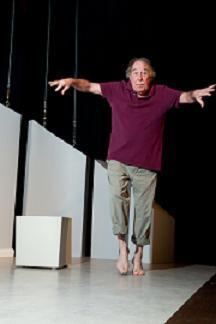 In November 2012 a new play called Marbles by Kate Wyvill explored the voluntary euthanasia debate. It received its world premiere at Brown's Mart theatre in Darwin, Australia, an area which legalized euthanasia in 1995. However, the Commonwealth overrode the bill two years later.

Marbles follows the story of Stanley - a 77-year-old man who loses his memory after being diagnosed with Alzheimer's disease. Stanley has three daughters who are divided over how best to care for their father and whether to support euthanasia.

Explained as "a funny and moving drama that takes us under the skin of family life. Bit by bit it scrapes away at the veneers of sibling civility exposing the lengths some of us will go to in the name of love. Stanley, a highly successful autocratic businessman, ran his family with the same force of personality as he ran his business until the incapacitating creep of Alzheimer's disease. Now with his patriarchal authority diminished he is dependent upon the full-time care of his eldest daughter. Beach walks and feather collecting have replaced boardroom manipulations and union battles. However Stanley still has his power over one thing; a promise he coerced from his three daughters several years ago. As his other two daughters arrive to celebrate his birthday, Stanley has a chance to extract their promise, but can he now control them? From within his world of Shirley Bassey, Stanley watches his family gather. Frances arrives from Berlin with more than just a recording of her latest symphony. Amelia has baked more than just a birthday cake. Natasha clings to routines with more than just a smile. The last thing Stanley needs, or so he believes, is the arrival of his interfering estranged ex-wife. "

In an interview at that time Wyvill told ABC News, "The big theme about the play is about control and what control does to us so Stanley used to be this very, very powerful man and he's now basically a child being looked after by his daughter."

"I wrote as a reaction to witnessing my father's slow and tragic death from Alzheimer's," she told Broadway to Vegas.

The production received positive reaction from a variety of sources.

"Wyvill is on record as a supporter of euthanasia but she is far too adept a playwright to proselytise. She smuggles the bitter pill in under a splendid cargo of comedy and tears. Highly recommended." Ingle Knight - Northern Territory News.

The topic of this play might not be one which automatically comes to mind as appropriate for children - especially if they had never before seen a live production. Quite the contrary.

Jenny Dowling, who teaches English, drama and dance at Casuarina Secondary College took her students to see the play and wrote to Wyvill; "For many of our kids it was the first time they had seen a live performance and most of them would never had a thought about euthanasia. It's a testament to the power of your play that they left the show declaring that they are the generation to change the law!!" Jenny Dowling, Drama, Casuarina Secondary College. The American classification would be high school.

"As to the future of other performances of Marbles? As with all theatre producing it is a long road, and am about to embark on a push in the UK and America," Wyvill commented to Broadway To Vegas.

Whether the issue of religion plays any role is the failure of American playwrights to address the issue in performance pieces is up for debate. The Vatican has condemned assisted suicide. Wyvill mused that a reticence was "perhaps because of America's strong religious leanings," and mentioned to Broadway To Vegas that "Australians . . . do not have the historical link of politics tied to religion as I think America does."

Australian lawyer and the former Northern Territory Administrator, Tom Pauling starred in Marbles, cast in the role of Stanley, while his wife Tessa Pauling co-starred as Stanley's ex-wife.

Tom Pauling admitted that he found playing a man losing his mind "quite daunting," while Tessa told ABC; "You can't help but look and go 'gosh I hope that never really happens'. It's quiet pathetic really, this pathos sort of rises up in me - I have to remember that it is actually just playing the character, it's yeah, it's confronting."

In the pre production interview Wyvill explained: "Voluntary euthanasia would be a really good solution. If I got Alzheimer's, I would like to be able to say 'well that's great; I've had a good life. I don't want to end up like that' and the other side of it is I don't want my family to suffer the terrible pain and distress of seeing me go that way, because there isn't a cure."

Added Tom Pauling, "I've been involved in the legal battle over the euthanasia law ever since it started so it's certainly something that the community ought to talk about, you know, not everyone's going to agree but at least it's better than not talking about it and pretending it'll go away, it won't. And if this play gets more people to think seriously about it and help with research and these sort of things it'll have done a major public service."






Broadway To Vegas is supported through advertising and donations. Priority consideration is given to interview suggestions, news, press releases, etc from paid supporters. However, no paid supporters control, alter, edit, or in any way manipulate the content of this site. Your donation is appreciated. We accept PAYPAL. Thank you for your interest.




ART AND ABOUT


WAR & ART: DESTRUCTION AND PROTECTION OF ITALIAN CULTURE HERITAGE DURING WORLD WAR I

President Barack Obama and Claudio Bisogniero, Ambassador of Italy to the United States.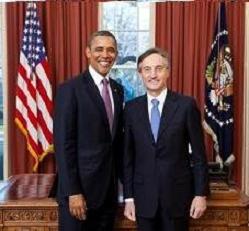 showcases the attempts by the Italian government to preserve priceless works of art during the destruction caused by World War I through a series of photographs taken by those tasked with preservation.

Claudio Bisogniero, Ambassador of Italy to the United States, will visit the National World War I Museum in Kansas City on Monday, November 17 to take part in a champagne toast to celebrate and preview War & Art, a new exhibition opening at the National World War I Museum on November 18. Curated by the Istituto per la storia del Risorgimento italiano in Rome the exhibit will feature photographs never before exhibited outside of Italy.

The event marks the first time in more than 50 years that an Ambassador of Italy to the United States will visit Kansas City.

Event participants will be provided with a sneak preview of the exhibition before it opens to the public.

Last year Claudio Bisogniero and his wife, Laura Denise, began a celebration of Italian culture in America.

On Veteran's Day, November 11, a morning ceremony in the National World War I Museum auditorium will feature an address by Pulitzer Prize-winning author A. Scott Berg, who has written a new biography of President Woodrow Wilson. That evening Berg will discuss Wilson's quest for peace in the wake of World War I. A book signing will follow.

THE JOHN F. KENNEDY PRESIDENTIAL LIBRARY AND MUSEUM in Boston will temporary shut down the main exhibit galleries for technology and design upgrades from January 2, 2015 through mid-March 2015. The project will include overhauling and adding to the existing museum technology infrastructure, "creating an interactive, dynamic experience for visitors to learn about John F. Kennedy, his era, and his administration."

The Library's special exhibit To the Brink: JFK and the Cuban Missile Crisis, Research Room, JFK Café, and Museum Store will remain open to the public during this time. No admission fee will be charged to visit the Library or view the special exhibit.



SWEET CHARITY


PRINCE WILLIAM AND KATE WILL ATTEND THE ROYAL VARIETY PERFORMANCE standing in for Granny, that's Queen Elizabeth. While Prince Charles and Camilla have previously attended the annual event, this will mark the first time for William and Kate.

Performing on the night are Dame Shirley Bassey, Bette Midler, who also performed in the 2009 show, Ed Sheeran, Ellie Goulding, with comedy from Russell Kane and Jack Whitehall.

Also on the program are Demi Lovato, Britain's Got Talent winners Collabro as part of their prize from the ITV show, the cast of multi-award winning musical Miss Saigon, critically acclaimed tenor Alfie Boe and Ladysmith Black Mambazo's Inala.

The event, which will take place on November 13, at the London Palladium, will be hosted by comedian Michael McIntyre.

The Royal Variety Performance is presented annually in aid of the Entertainment Artistes' Benevolent Fund (the EABF), now often known as simply the Royal Variety Charity; the first show being staged in 1912 when His Majesty King George V and Her Majesty Queen Mary attended the first Royal Performance. Queen Elizabeth is the patron.

The show will be screened on ITV in December.

THE ACTING COMPANY'S GALA taking place November 17 at 360 Degrees Tribeca in New York City will salute NYU Tisch School of the Arts' Dean Emerita Mary Schmidt Campbell and Municipal Arts Society's President Vin Cipolla.

Acting Company Alumna Angela Pierce and Goldman Sachs Managing Director Tim Saunders are Gala Chairs, Acting Company/Tisch Alumnus Jesse L. Martin and Rockefeller Foundation Chair David Rockefeller, Jr. will present the awards; Acting Company alumnus Stephen DeRosa will host, Billy Porter will perform.

Dr. Campbell will receive the John Houseman Award recognizing her profound commitment to the development of actors and arts education in America. Mr. Cipolla will be presented the Warburg Humanitarian Award for his outstanding philanthropic endeavor and support of the arts.

Three hundred guests complete an industry-filled audience of producers, directors, entertainers and other notables. Proceeds will support a repertory of theatrical productions and arts education for underserved audiences and students.

Founded by Oscar winner John Houseman and current Acting Company Producer Margot Harley in 1972, The Acting Company is America's most honored touring repertory theater having reached almost four million people in 48 states and 10 foreign countries with 139 classic and new works. Kevin Kline, Patti LuPone, Rainn Wilson, Jeffrey Wright, Jesse L. Martin, Frances Conroy, Keith David, Hamish Linklater, Harriet Harris and David Ogden Stiers are but a few who began their careers on tour with The Acting Company, which is recipient of a Tony Award for Excellence in Theater.

The Company will present Mark Twain's A Connecticut Yankee in King Arthur's Court in repertory with Macbeth March and April, 2015 at the Pearl Theater in New York City as part of its 42nd National Tour.

2014 TRU LOVE BENEFIT When You Care, presented by Theater Resources Unlimited will celebrate its 23rd year as a not-for-profit service organization with a celebration of three extraordinary people at the annual benefit Sunday, November 9, at Sardi's in New York City.

The 2014 TRU Spirit of Theater Award, presented to a member of the producing community who has demonstrated exceptional generosity, support and kindness to others in the business, will be awarded to producer Michael Alden (Bat Boy, the Last Session, Grey Gardens, Bridge & Tunnel, The King's Speech, Becoming Dr. Ruth, Disgraced); the TRU Entrepreneur Award, given for consistency, unique thinking and innovation in theater, will be given to investor Neil Danoff (All the Way, Bridges of Madison County, Matilda, Lucky Guy, Spring Awakening, Allegiance); and the TRU Humanitarian Award will be given posthumously to legendary casting director Barry Moss.

The event will be hosted by Valerie Smaldone, directed by Broadway performer and producer Jana Robbins and will include appearances by Anita Gillette, Cady Huffman, Karen Mason, Lee Roy Reams, Broadway Sings with Pride, and members of the original casts of Spring Awakening and The Last Session.

The Honorary Benefit Committee includes John Anastasi, Stefany Bergson, Patrick Blake, Summer Crockett Moore, Doug Denoff, Nancy Gibbs, Tony Glazer, Elizabeth Healy, Stephen Hope, Patricia Klausner, Jana Robbins, Valerie Smaldone, and Cheryl Wiesenfeld. The Benefit Producers are Patrick Goss and Bailie Slevin, Music Director is Ted Arthur, and the Technical Director is Kim Marie Jones.

The proceeds from this event directly benefit the programs of Theater Resources Unlimited, a not-for-profit service organization that educates people in the business of the arts, with a focus on producers, emerging theater companies and self-producing artists.


BRITNEY SPEARS DAY IN LAS VEGAS CAUSES TURF WAR


Caroline Goodman, an extremely bright, articulate and always well groomed lady, who happens to be the Mayor of Las Vegas, was downright peeved when she was disinvited to attend a ceremony honoring Britney Spears last Wednesday, November 5.

A jurisdictional problem.

Britney was being honored for renewing her Planet Hollywood Las Vegas contract through 2017, by presenting her a ceremonial key.

The turf war began.

Mayor Goodman is major of Las Vegas, which is part of Clark County. The Linq, where the ceremony was held, is in Clark County but not part of Las Vegas.

The Mayor had intended to present the pop star with a key to the city, but was informed that she could do that only within the city limits - not in the county. Thus, Caesars Entertainment rescinded Mayor Goodman's invitation, telling her to stay in her own territory.

Instead, Britney was a presented a key to the Strip by County Commissioner Steve Sisolak.

In a double standard reaction, when Mayor Caroline Goodman's husband, Oscar Goodman was Mayor of Las Vegas, he'd show up at McCarran Airport - located in the county - with a showgirl on each arm to promote any number of events. Nobody complained.


BRITISH CORNISH PASTY MUSEUM IS LOCATED IN MEXICO
Prince Charles and Camilla, Duchess of Cornwall make pasties during a visit to the Pasty Museum in Real del Monte. Photo: PA/Clarence House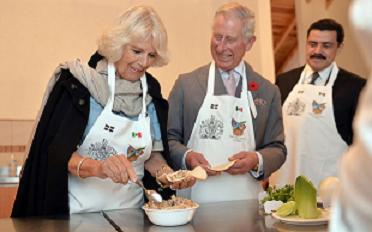 Come again?

The world's first Pasty Museum - dedicated to the traditional British Cornish meat pie - is located in the city of Pachuca, state of Hidalgo, Mexico.

Last week, on their first day of a four-day state visit to Mexico, Britain's Prince Charles and his wife, Camilla, visited the Pasty Museum where they donned white aprons and learned how to make the pasty, helping to fill rolled pasty dough with traditional meat fillings.

Later the couple had tea and pasties at the Museum with locals.

The British Cornish Pasty is a big deal in Mexico.

In 2011 Mexico even placed the British Cornish Pasty into a protected food status.

It seems the British Cornish Pasty first arrived in Mexico in the 1820s when around 350 Cornish miners, wives and children sailed over, traveling into the area, in order to help revive the failing Mexican silver mining industry. The British workers brought along the easy to carry food.

According to the Cornish Pasty Association,

First references to the Cornish pasty appear as early as the 13th century but become more established in the 16th and 17th centuries.

By the 18th century the pasty was known to be eaten by poor families who could only afford cheap ingredients like potatoes, swede and onion. Meat was added later.

Worgan's agricultural survey of Cornwall in 1808 showed that by then it was identified as typically Cornish.

It soon became a regular part of a working Cornish man's diet enjoyed by miners and farmers who could carry them easily.

The folded over pastry made sure the filling didn't spill out.

By the 20th century people in the UK, Mexico and American were enjoying Cornish pasties .

Mexico loves a good British Cornish Pasty and Real del Monte - 60 miles north of Mexico City - holds the world's only International Pasty Festival, which takes place in October - attracting an estimated 20,000 visitors.

There are 30 Cornish Pasty producers in the Mexican area, and a number have branch out into national chains with stores across Mexico.

However the traditional Cornish meat and potato filling has been expanded.

Mexican pasties are a little larger than Cornish ones and contain a variety of fillings ranging from black bean to shredded chicken and sausage, all served with chillies. The Mexicans also produce sweet fruit pasties containing pineapple, strawberry, and blackberry.


SPREADING THE WORD


PREMIERE STAGES

Lynn Nottage. Photo: Boneau/Bryan-Brown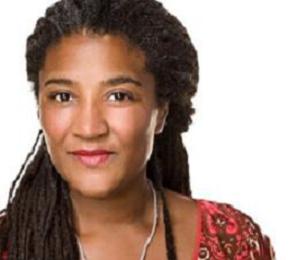 currently celebrating its 10th anniversary as the professional Equity theatre in residence at Kean University, will welcome Pulitzer Prize-winning playwright Lynn Nottage to Kean's New Jersey campus on Sunday, November 16 as part of Premiere Artists, a professional development program for Kean University students. Premiere Artists brings world-class artists to the Kean University campus for master classes, offers exposure for student writers and actors through showcase performances, and provides students with professional experience and union credits as Premiere Stages actors, understudies, and interns in a variety of technical and arts administration fields.

Previous artists that have participated include Academy Award winners Richard Dreyfuss, Olympia Dukakis, and Ellen Burstyn; Tony Award winners David Henry Hwang, John Lee Beatty, William Finn, and Norbert Leo Butz; Pulitzer Prize nominee Lee Blessing; Emmy Award winner Kim Zimmer; and the Broadway company of Rent.

Ms. Nottage, whose acclaimed play Ruined will be directed by Ernest Wiggins and will be performed by students of Kean's Department of Theatre November 14 – 22, will attend the November 16 performance and participate in an interactive discussion with the audience following the show, moderated by John J. Wooten, producing artistic director of Premiere Stages. Department of Theatre students and faculty involved in the production will also have the opportunity to interact with Nottage at a private reception.

EFG LONDON JAZZ FESTIVAL takes place November 14-23. One of the UK's music landmarks. championing jazz giants, new projects and up-and-coming talent, alongside a full FreeStage program and film season inspired by some of the greatest figures in jazz history.

Opening with the spectacular Jazz Voice Celebrating a Century of Song featuring Dee Dee Bridgewater, Emma Smith and Georgie Fame, the festival showcases Dr. John in a tribute to Louis Armstrong and the exciting combination of Lau+Bugge Wesseltoft, Henrik Schwartz and Dan Berglund.

THE LATIN RECORDING ACADEMY will hold a ceremony honoring recipients of the 2014 Lifetime Achievement Award and Trustees Award on November 19, 2014 at the Hollywood Theatre at the MGM Grand Hotel in Las Vegas.

The list of attending guests include 2014 Lifetime Achievement Award honorees Willy Chirino, César Costa, Carlos Do Carmo, Dúo Dinámico, Los Lobos, Valeria Lynch, and Ney Matogrosso, as well as Trustees Award recipients André Midani and Juan Vicente Torrealba. President/CEO of The Latin Recording Academy Gabriel Abaroa and President/CEO of The Recording Academy Neil Portnow will also be in attendance.

The Latin Recording Academy Lifetime Achievement Award is determined by a vote of The Latin Recording Academy's Trustees to performers who, during their lifetimes, have made creative contributions of outstanding artistic significance to the field of recording. The Latin Recording Academy's Trustees Award is presented by vote to individuals who, during their careers in music, have made significant contributions, other than performance, to the field of recording.

The ceremony will precede the 15th Annual Latin Grammy Awards which will be held at the MGM Grand Garden Arena in Las Vegas on Thursday, November 20 and will be broadcast live on the Univision Network.

DRINKING WITH DICKENS'S DEMONS: CONSTRUCTING EVIL THROUGH ETHANOL IN THE VICTORIAN NOVEL presented by writer and scholar Joanna O'Leary.

The works of Charles Dickens are sprinkled with scenes of convivial intoxication that promote alcohol as a welcome social lubricant and a liquid facilitator of good fun. However, the author also highlighted the darker side of drinking by showcasing the many dimensions of alcohol use (and abuse) in the development of his villains and less-admirable characters. See how Dickens intertwines booze and bad behavior in works such as Oliver Twist, Our Mutual Friend, and David Copperfield.

Presented by part of the At this Salon at Sunset series, the house tour, lecture and reception takes place Wednesday, November 12, at the Museum of Fine Art in Houston, Texas.

IT'S GOING TO BE A LOLLAPALOOZA IN BERLIN GERMANY taking place in September 2015 on the runway area of the former Tempelhof airport, announced the festival's website.

This will mark the first European edition of the music festival which started in Chicago in 1991.

Founder Perry Ferrell, lead singer of Jane's Addiction, touted Berlin's "energy and vibrant art and music scenes."

Other versions of the popular festival are already staged in South America.

Acts who have performed at Lollapalooza over the years include Nine Inch Nails, Queens of the Stone Age, Foo Fighters and British acts the Arctic Monkeys and Siouxsie and the Banshees.

SHIRLEY MACLAINE is actively promoting her new movie Elsa & Fred. "A movie that I am very proud of and that, I think, can change the way age is treated in Hollywood. Christopher Plummer and I star in it and Marcia Gay Hardin, Christ Noth, and Scott Bakula co-star. It's a romantic comedy that illustrates that it's never too late to enjoy life and experience love. This is a little 'indie' film, as we call them, and is being released in select theaters around the U.S. But, it is available on Video on Demand through most cable and satellite providers.

"By spreading the word about Elsa & Fred, I hope to help bring awareness to film-makers that people over 40 want to experience the pleasure of watching films that they can relate to."

This is a remake of the 2005 Argentine film directed by Marcos Carnevale.



LOST LAKE a new play by Tony and Pulitzer Prize winner David Auburn.

Directed by Tony Award winner Daniel Sullivan.

Starring Oscar nominee John Hawkes and Tracie Thoms.

The lakeside rental Veronica (Tracie Thoms) has managed to afford is a far cry from the idyllic getaway she and her children so desperately need. And the disheveled property owner, Hogan (John Hawkes), has problems of his own – problems that Veronica is inevitably and irrevocably – pulled into.

"An engrossing and revealing portrait of two strangers bound together by circumstance, Lost Lake is a vivid new work about the struggle for connection in an imperfect world."

The creative team features J. Michael Griggs (scenic design), Jess Goldstein (costume design), Robert Perry (lighting design), and Fitz Patton (original music & sound design).

The world premiere is in previews and officially opens Tuesday, November 11, at Manhattan Theatre Club at New York City Center - Stage 1 in New York City.

OUR LADY OF KIBEHO based on real events by Katori Hall.

Directed by Michael Greif.

a The cast includes Starla Benford as Sister Evangelique, Jade Eshete as Girl 3, Danaya Esperanza as Girl 2, Niles Fitch as Emmanuel, Kambi Gathesha as Villager 1, Brent Jennings as Bishop Gahamanyi, Joaquina Kalukango as Marie-Clare Mukangango, Mandi Masden as Anathalie Mukamazimpaka, Irungu Mutu as Villager 2, Owiso Odera as Father Tuyishime, Nneka Okafor as Alphonsine Mumureke, Stacey Sargeant as Girl 1, T. Ryder Smith as Father Flavia, Angel Uwamahoro as Girl 4, Bowman Wright as Nkango.

In 1981, a village girl in Rwanda claims to see the Virgin Mary. Ostracized by her schoolmates and labeled disturbed, everyone refuses to believe, until the impossible starts happening again and again. Skepticism gives way to fear, faith, and fate, causing upheaval in the school community and beyond.

Based on real events, Our Lady of Kibeho is the second production of Olivier Award-winning playwright Katori Hall's Residency at Signature.

The design team includes Rachel Hauck (Scenic Design), Emily Rebholz (Costume Design), Ben Stanton (Lighting Design) and Matt Tierney (Sound Design). Michael McGoff is the Production Stage Manager. Casting by Telsey + Company, Karyn Casl, CSA.

Presented by Signature Theatre Company, Our Lady of Kibeho is currently in previews and runs through December 7, 2014, with a November 16, 2014 opening night in The Irene Diamond Stage at The Pershing Square Signature Center in New York City.

THE RIVER a new play by Jez Butterworth.

Directed by Ian Rickson who also helmed the 2012 London premiere at the Royal Court Theatre.

Starring Hugh Jackman, original London cast member Laura Donnelly and Cush Jumbo.

"On a moonless evening, a man brings his new girlfriend to a remote cabin for a night of trout-fishing. But before the night is over, it becomes clear that nothing is as it seems... and as memory collides with desire, the truth becomes the most elusive catch of all."

One can even feel as though they are a part of the performance. Producers are offering "Riverbank Seating," located in the first two rows, the bench seats encircle the set design, promising to "provide a unique and personal vantage point for this intimate production."

The River is designed by Ultz, with lighting by Charles Balfour, sound by Ian Dickinson for Autograph, music by Stephen Warbeck, and casting by Jim Carnahan.

Performances at the Circle in the Square Theatre in New York City with the official opening night set for Sunday, November 16, 2014.

A PARTICLE OF DREAD (OEDIPUS VARIATIONS) by Sam Shepard.

Directed by Nancy Meckler.

Signature Theatre Company and Ireland's renowned Field Day Theatre Company present the U.S. premiere of 1996-97 Playwright-in-Residence Sam Shepard's dark, fragmented, modern-day take on Oedipus Rex which premiered in Derry, Ireland and features a cast of actors from both sides of the Atlantic.

The cast of includes Tony Award winner Brid Brennan as Jocasta / Jocelyn, Lloyd Hutchinson as Uncle Del / Traveler / Tiresias / Maniac of the Outskirts, Jason Kolotouros as Harrington, Matthew Rauch as Randolph, Academy Award nominee Stephen Rea as Oedipus / Otto, Aidan Redmond as Laius / Larry / Langos, Judith Roddy as Antigone / Annalee.

The design team includes Frank Conway (Scenic Design), Lorna Marie Mugan (Costume Design), Michael Chybowski (Lighting Design), Jill BC Du Boff (Sound Design), Neil Martin (Composer), Kate Wilson (Dialect Coach). Amanda Michaels is the Production Stage Manager. Casting by Telsey + Company, William Cantler, CSA and Karyn Casl, CSA.

Previews begin on Tuesday, November 11 with a November 23, 2014 opening night in The Alice Griffin Jewel Box Theatre at The Pershing Square Signature Center in New York City.

LIPS TOGETHER, TEETH APART by Terrance McNally.

Directed by Peter DuBois.

It's the 4th of July on Fire Island where a brother and sister and their spouses are spending the quintessential American summer weekend in an unfamiliar setting. As their season in the sun unfolds, the two couples do their best to enjoy themselves despite their prejudices and insecurities. The grill is fired up, the drinks are cold and the pool is open but no one is going in.

Starring Michael Chernus, Tracee Chimo, America Ferrera, and Austin Lysy.

The first New York revival in 23 years is taking place through November 23, 2014 at Second Stage Theatre in New York City.

GO SEE by Norris Church Mailer.

Starring Lauren Fox and Peter Tate.

A provocative and bold exploration of personal, cultural, and sexual identity as told through Marie (Lauren Fox), a woman working in a sex booth on 42nd Street. David (Peter Tate), anthropologist visits her booth while conducting research for his new book on human sexuality. Neither could have foreseen the outcome.

Norris Church Mailer, author of the novels Windchill Summer and Cheap Diamonds, was raised in Arkansas and moved to New York when she was 26 to start her life with Norman Mailer. Her third book, a memoir titled A Ticket to the Circus, came out to rave reviews in 2010, shortly before her passing in November of that same year. She developed Go See at the Actors Studio and this production is the world premiere.

November 12-29 at Kings' Head Theatre in Islington, England.


WHO'S WHERE




LILY ALLEN is the inaugural performer for Party In The Park, Friday, November 14, 2014 at the Dubai Media City Amphitheatre in Dubai, UAE. Joining her on stage is the eccentric and stylish Richard Ashcroft and the Ting Tings, the band behind the ridiculous catchy songs That's not my name and Shut up and let me go.

STRAIGHT NO CHASER on stage Wednesday, November 12, at the Ryman in Nashville. Thursday finds them at the PAC in Durham, NC. On Friday they are in the spotlight at the Fox Theatre in Atlanta, GA. Saturday's performance in at the Alabama Theatre in Birmingham, AL. Next Sunday, November 16, they star at Ovens Auditorium in Charlotte, NC.

FLEETWOOD MAC bring their tour to the MTS Centre in Winnipeg, Canada on Monday, November 10. On Wednesday they are on stage at the Credit Union Centre in Saskatoon, SK. Saturday's gig is at Rexall Place in Edmonton, Alberta.

ELTON JOHN is on stage Monday, November 10, at the Arena in Helsinki, Finland. Wednesday finds him at the Forum Copenhagen in Frederiksberg, Denmark. Friday's show is at the Scandinavium in Goteborg, Sweden. On Saturday he can be enjoyed at the Spektrum Arena in Oslo, Norway and next Sunday, November 16, his tour stops at the Sormarka Arena in Stavanger, Norway.

ENRIQUE IGLESIAS performs Thursday, November 13, at the Palau Sant Jordi in Barcelona, Spain. On Saturday the show is at the Palacio de Deportes in Madrid.


FINAL OVATION


DONALD SADDLER two time Tony Award winning dancer and choreographer, died Saturday, November 1, 2014 at the Lillian Booth Actors Home in Englewood, New Jersey. He was 96 years old.

With a career that spanned more than 60 years he was an original member of Ballet Theater, the company that became American Ballet Theater. He made his Broadway musical theater debut in 1947 in High Button Shoes, performing a tango with Helen Gallagher.

More than half a century later, in 2001, he appeared in a revival of Stephen Sondheim's Follies, playing a retired vaudevillian and doing a ballroom dance, Danse d'Amour, with Marge Champion.

On the opera stage, he directed and choreographed Die Fledermaus for the Washington Opera in 1989. He choreographed Aida in Dallas, La Périchole for the Metropolitan Opera in New York, and The Student Prince and The Merry Widow for the New York City Opera. He created ballets for the Harkness Ballet, the Joffrey Ballet and the Cincinnati Ballet.

Saddler choreographed movies including April in Paris and By the Light of the Silvery Moon, with Doris Day, and The Happy Hooker, starring Lynn Redgrave. He choreographed multiple Tony Awards broadcasts. And he worked in theater on and off Broadway, at the New York Shakespeare Festival in Central Park, in London, at the Stratford Shakespeare Festival in Ontario (now simply the Stratford Festival) and in American regional theaters.

Among his numerous Broadway credits are Milk and Honey in 1961, The Robber Bridegroom (1975) and a 1983 revival of the Rodgers and Hart musical On Your Toes.

His first Tony was awarded to him in 1953 in his debut as a Broadway choreographer. The show which also won a Tony for best musical, was Wonderful Town. His second Tony award was for the 1971 revival of the 1920s musical No, No, Nannette.

Mr. Saddler has no immediate survivors.

ALEXEI DOVOTCHENKO a well known Russian actor and outspoken critic of President Vladimir Putin, was found dead in his home Wednesday, November 5, 2014. He was 49.

Reports are conflicted as to whether he was a victim of violence, found by a friend in a pool of blood; Or, he was drunk, suffered a heart attack and fell into a glass cabinet. A third report stated the actor was on phenazepam, a legal Russian drug prescribed to treat epilepsy.

He was best known for his roles in the drama series Bandit St Petersburg and The Street of Broken Lights.















Next Column: November 16, 2014
Copyright: November 9, 2014 All Rights Reserved. Reviews, Interviews, Commentary, Photographs or Graphics from any Broadway To Vegas (TM) columns may not be published, broadcast, rewritten, utilized as leads, or used in any manner without permission, compensation and/or credit.
Link to Main Page
---
Laura Deni



For the snail mail address, please E-mail your request.
CLICK HERE FOR COMMENT SECTION