! >
Broadway To Vegas
 
  SHOW REVIEWS CELEBRITY INTERVIEWS GOSSIP NEWS

| | |
| --- | --- |
| | |
CELEBRATING HARRY CHAPIN - - COLE PORTER EXPERT ARRESTED FOR MURDER - - LAP DANCING, ALCOHOL, BRIBES BRING DOWN NEVADA LEADERS - - FAMILY FALL AT CARNEGIE HALL - - RIGHT YOU ARE - - DOUBLE HAIR CD - - HOW TO SUCCEED IN BUSINESS CD BONUS TRACKS - - KIROV GALA - - DONATE . . . Scroll Down


POLITICS, LAP DANCES AND MURDER
Dario Herrera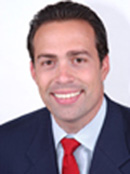 The indictments sound like treatments for two made for television movies. One needs a score by Cole Porter and the other has the backdrop of Las Vegas. No doubt they'd be scheduled to air during a sweeps' rating period. Unfortunately, the principles wouldn't be able to watch - being either dead or probably behind bars.

Las Vegas, long known as Sin City, is also the place where Clark County Commissioners sell their votes for lap dances, cash, alcohol and a sports utility vehicle. Those are just some of the items commissioners accepted in a vote trade, according to a 42-page, 28-count federal indictment which reads like a B-movie script. The indictments were released Thursday and present 125 "overt acts" to substantiate the allegations.

Federal prosecutors allege that Commission Chairwoman Mary Kincaid-Chauncey, 65, and former commissioners Lance Malone, 41, and Dario Herrera, 30, took thousands of dollars in exchange for using their votes and influence to help strip club owner Michael Galardi's businesses.

Galardi, 41, and former commissioner Erin Kenny, 42, married with five children, pleaded guilty to charges and agreed to testify against others.



Kincaid-Chauncey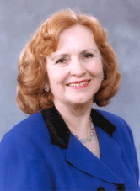 In 1998 Commissioner Kincaid-Chauncey, who has eight children and twenty-three grandchildren, was selected Public Servant Mother of the Year. Kincaid-Chauncey, who is alleged to have arranged to get free lap dances for her son and ski-school tuition for her grandson, said she was not guilty.

The indictment charges Kincaid-Chauncey, Herrera and Malone with one count each of conspiracy to commit wire fraud, and 14 counts each of wire fraud.

In addition Malone, a former cop, was charged with racketeering, Herrera faces eight counts of extortion, and Kincaid-Chauncey faces four extortion counts.

Unsealed Thursday were the guilty pleas of Kenny to one count of conspiracy to commit wire fraud and two counts of wire fraud, and Galardi, who pleaded to a racketeering charge. Both have agreed to cooperate in the prosecution of other defendants in the case. While both will receive jail time it is expected their cooperation will result in reduced time behind bars.

Prosecutors allege that Galardi, trying to bribe politicians, funneled $200,000 to $400,000 to commissioners. The indictment, which focuses on events from 1999 to 2003, states that Galardi attempted to bribe public officials between 1994 and 2003.

Prosecutors say the commissioners voted to change the so called "no touch" ordinance that restricted dancers' interaction with club patrons and changed zoning ordinances to help Galardi business. The indictment alleges that the commissioners "controlled and harassed" Galardi's competitors and voted to deny a promotion for a county employee who didn't move fast enough to suit them on a license for one of Galardi's businesses.

Attorney Dominic Gentile, who represents Malone, said he was confident that his client would be acquitted at trial.

Herrera is accused of having taken lap dances and money. In September 2001, Herrera told Galardi and Malone that he was separating from his wife "so I might need a little bit of help getting, you know, getting a place and stuff, so, I'll let you know."

Herrera's wife gave birth to their son in March, 2001 and their daughter was born on November 6, 2003.

According to the indictment, bribes allegedly given by Galardi included;

On Oct. 29, 1999, Malone and Galardi allegedly went to Friendly Ford where Galardi gave Malone $20,000 to purchase a 2000 Ford Excursion.

In the spring of 2000 Herrera, Galardi and others golfed at Southern Highlands Golf Club where Galardi allegedly arranged for a female Cheetahs employee to accompany and "provide entertainment" for Herrera and others.

On March 15, 2001, Galardi allegedly paid about $400 for lap dances that Herrera received from a dancer at Cheetahs.

On Aug. 6, 2001, Kenny allegedly met with Galardi and Malone inside a construction trailer at the site of Galardi's new home and received several thousand dollars in cash.

On Sept. 21, 2001, Malone allegedly met with Herrera and gave him thousands of dollars in cash from Galardi.

On Oct. 24, 2001, Kincaid-Chauncy is alleged to have told Malone that her son and his friends wanted to go to one of Galardi's Strip clubs. Malone said he would take care of it and the next day called the manager of Cheetah's. On Oct. 25, 2001, Malone arranged for "two rounds of buckets of beer" for Kindcaid-Chauncey's son and his friends at Cheetahs and arranged to give the son "a hundred dollars, uh, in lap dances." In exchange for the bribes, the politicians allegedly cast votes that favored Galardi.

Malone also allegedly met with Kincaid-Chauncey at her home and gave her $5,000 in cash.

On March 17, 2002, during an alleged telephone conversation between Malone and Galardi, Galardi said that if Kenny took care of him on a vote he would buy her a GMC Denali sport utility vehicle, a mode of transportation that retails for more than $40,000.

On four separate occasions in 2001 and 2002 Galardi paid for Herrera and his guests to receive lap dances and alcohol totaling $3,000.

On June 5, 2002 Malone, acting on behalf of Galardi, asked Kincaid-Chauncey for a political favor. She told Malone that her grandson needed $15,000 to pay tuition to an Olympic ski school. Malone eventually gave Kincaid-Chauncey's daughter $4,000 towards that school tuition.

If convicted Malone could face up to five years in prison on the conspiracy charge, up to 20 years on each wire fraud charge, and 20 years on the racketeering charge. If convicted on all charges Malone could forfeit $1.45 million to the government.

Herrera and Kincaid-Chauncey could face maximum sentences of five years in prison on the conspiracy charge and 20 years on each wire fraud and extortion charge. Kincaid-Chauncey could forfeit $100,000 and Herrera could forfeit $170,000.

The wire fraud charges could also carry up to $250,000 fines.

The investigation began more than two years ago. During the investigation the FBI confirmed that agents used the Patriot Act to access financial records as part of the political corruption probe.

U.S. Magistrate Judge Robert Johnston issued summons for Malone, Herrera and Kincaid-Chauncey to appear in court on Nov. 21.

An indictment is a legal accusation. All parties, who have not pled guilty, are presumed innocent until convicted.

Then there are those murder charges which sure can mess up a schedule.

Judy Brown is a leading authority on the music of Cole Porter, including his entire unpublished output. She compiled and edited Cole Porter Rediscovered for Warner Bros. Publications and has recorded Unmined Cole: Unpublished Gems of Cole Porter with soprano Paulina Stark. She usually have a busy schedule but unfortunately won't be able to keep her appointments. It seems she's been charged with murder.

That bit of legal business put a crimp in her schedule which included her chairing a Nov. 2 master class on the Broadway composer-lyricist at her alma mater, the University of Michigan.

Blue Ridge Communications Channel 13 first reported that a Monroe County, PA woman had been locked up without bail on charges she beat her 88-year old brother-in-law to death.

Joseph Bertilacci was found dead October 25, by Janet, his 52-year-old daughter, in his East Stroudsburg home, lying in the disheveled living room with the bloodied murder weapons scattered across the floor in his second-floor apartment. It is Janet who called the police.

Authorities call the murder "brutal."

"The cause of death was blunt-force trauma. He suffered between 30 to 40 wounds and he was also struck with candlesticks and furniture legs," said lead investigator Detective Richard Wolbert.

"There were ligature marks on his neck and his skull was fractured on both sides," he added. The report indicated the deceased had "a fractured skull, broken arms and other broken bones."

Police arrested 59-year-old Brown, a petite 5-foot-4 redhead who told police she was afraid of Bertilacci because he had been making sexual advances towards her.

Brown admitted to police she "hit" Bertilacci. "She hit him with lots of things to protect herself," according to the police affidavit.

"He was making sexual advances toward her and that she hit him with lots of things to protect herself," continued the statement.

The Pocono Record and The New York Post wrote that when the murder took place Brown, whose legal residence is New York, was staying with Bertilacci, the widower of her late sister.

Police were forced to break down a bedroom door where Brown had barricaded herself by propping a chair under the doorknob.

"Brown was lying on the floor pretending to be passed out," reported Wolbert. She was arrested without further incident.

Brown was arraigned on November 5.

The victim's daughter said that on Thursday night during dinner, Brown hit her father in the back and then started throwing her food across the room.

Janet told police that incident caused her to call Brown's doctor, who gave instructions concerning medication Brown is taking.

Authorities said that the day before Bertilacci was killed, Brown again flew into a violent rage during breakfast and began tossing food but then calmed down.



Ricky Russell, Stephen Zinnato and Lynne Halliday in porterphiles.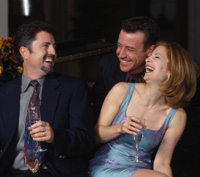 What medication Brown is taking or for what purpose was not disclosed.

Brown's musical revue porterphiles, presented last season at the York Theatre Company, was well received.

The new musical revue of unpublished Cole Porter songs, was devised by Brown with the blessing of the Porter Trust.

The revue was directed by the York's Artistic Director, James Morgan, with musical staging by Barry McNabb. The production featured singers Lynne Halliday, Ricky Russell and Stephen Zinnato.


SINGING THE PRAISES OF HARRY CHAPIN
Harry Chapin. Photo by Steve Stout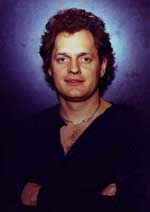 The lyrics pierce the emotions. Notes haunt the mind. A signer/guitarist/songwriter whose original compositions incorporated musical elements stretching from folk to jazz to rock, Harry Chapin was a troubadour with timeless vision.

His legacy are songs that speak to everyone including Cat's In The Cradle, the story of workaholic father's distant relationship with his son and Taxi, dealing with a change meeting between two onetime lovers - the man now driving a taxi - whose paths and dreams have diverged sharply. Despite its unconventional length of six minutes, the song received substantial air play.

Harry Chapin a Celebration of Song, produced by and starring the Chapin family, opens Thursday, November 13, at the Gordon Center in Owings Mills, MD.

Harry's brother, two-time Grammy award winning Tom Chapin, spoke with Broadway To Vegas.

"Harry used to love to say Cat's in the Cradle was written about him, but Harry's wife, Sandi, started that poem about her first husband and his relationship with his father," divulged Tom.

"The song Cat's in the Cradle is about all of us," stressed Tom. It's outlived Harry and it will outlive all of us, because it touches and articulates something - that no matter how good or bad a parent or a child you are, it touches you. It is about all of us. The song articulates that so beautifully. When you see the credits it's S&H Chapin. Sandi basically wrote the words and came up with the idea and Harry put the tune to it."

"The song Taxi also speaks to everyone," continued Tom. "The story about Taxi goes back to when Harry was in high school. He was dating this girl, Claire, who came from Scarsdale and was up in money. Her father, I think, was president of Eastern Airlines. We lived in New York and we had no money. As Harry liked to say - we were an artsy fartsy family."

"Harry had enormous energy and was interesting. He played guitar and wanting to do everything. Harry and Claire had this very hot and wonderful love affair. But, her parents were not thrilled with Harry," admitted Tom. "And, also not thrilled with her going into New York City where we lived. So, they always made her take a taxi. No, subway. Every time she went to New York they would make her promise that she would take a taxi."

"After they broke up - summer of 1970 maybe - Harry was now working in films. And, then he couldn't get a job. It was the first Nixon recession. So, he applied for a taxi license in New York City. He had an apartment he had to pay for. He was suppose to start driving on Monday."

"Over the week-end he couldn't sleep. He had this terrible thought - what happens if Claire gets in his cab? Because Harry was a great talker, about all of these things he was going to be. So, he was terrified that Claire would get into his cab and what would he say?"

"Then, on Monday he got two job offers for two documentary films. Being Harry - he took them both," related Tom.

The documentary Legendary Champions, which Chapin directed, received an Academy Award nomination for best documentary of 1969.

"And, he never drove a taxi. But, when he started writing music again he remembered that story and wrote Taxi," continued Tom. "It's about dreams you have that don't quite come out the way you hoped. Here you are years later going - my gosh, look at my life."

"I just got an E-mail from Claire, the actual gal, who was in that story. She is now happily married and lives in the D.C. area. We are going to be doing some concerts in that area and she is going to be coming to one of the concerts. Every once in awhile she'll show up at a concert. It's always fun to see her."

The concerts are called Harry Chapin a Celebration of Song. "It's an evening of mostly Harry's stuff," related Tom.



Tom Chapin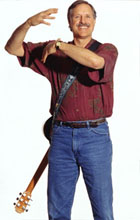 The Chapin boys were born in New York's Greenwich Village, sons of a big-band drummer, Jim Chapin, whose credits included stints with the Tommy Dorsey and Woody Herman bands. Harry and his three brothers all drew inspiration from their father's musical interests.

While a teenager Harry organized a musical act with his brothers. The older one soon dropped music, but younger siblings Tom and Steve became part of the band that accompanied Harry around the world.

In An Evening To Remember, the famous musical Chapin family comes together to celebrate and bring to life the music of the late Harry Chapin. Songs like Cat's In The Cradle, Circle, Mr. Tanner and Taxi are performed by those who know them best - Harry's original band and his amazing family.



Jon Cobert, Tom Chapin and Michael Mark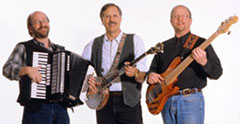 The concerts feature: Tom Chapin, Grammy award-winning singer/songwriter who's been called " ... one of the great personalities in contemporary folk music" by The New York Times, and "... the best family artist around" by Billboard Magazine.

Harry Chapin a Celebration of Song includes, in addition to Tom, brother Steve the singer/songwriter, Clio award winner and the multitalented producer, director, pianist and vocalist who arranged and led Harry's band.

Jen Chapin, Harry's daughter and singer/songwriter who has been forging a strong reputation on her own winning rave reviews from Newsday. Big John Wallace, Harry's longtime bass man and sidekick was the high voice in Taxi and the low voice in Mr. Tanner. Big John is a cult figure to all serious Harry Chapin fans.

Also a part of the program are Abigail Chapin, Lily Chapin and Jessica Craven, Tom's singing daughters who can weave vocal magic either separately or together. Howard Fields, Harry's first and only drummer, Michael Mark, Tom's longtime bass man and vocalist and the composer of TV's Entertainment Tonight theme, Jon Cobert, extraordinary keyboardist and singer and the composer of ESPN's Baseball Tonight theme, and jazz acoustic bass whiz Stephan Crump who is married to Jen.

Another performer frequently on the bill is a drummer who happens to be the Chapin father. "We always make it tentative because he is 84," qualified Tom.

"My dad was the first musicians in the family. Although at 84 he just came back from the Baltic's. He went on a tour of Finland and St. Petersburg and did drum clinics along the way. So, he is an amazing guy. He is very famous in the drumming world, because of a couple of books that he wrote, one of them being Advanced Techniques in Independent Coordination. If you're a jazz drummer, that's the bible. It's the book that you aspire to and you never finish."

"Generations of jazz drummers have learned to play and improve their playing through his book and his videos. Now he is a revered character, which is really quite wonderful, that in his 80's he's been rediscovered. He plays as well as ever because of the way he plays. That's his teaching technique - how to play so you don't hurt yourself. He's a wonderful teacher and a remarkable force. He was never a great father, but he was a great inspiration."

The Chapin parents divorced when Tom was three.

"He was an absentee father," explained Tom. "He loved two things, drums and women. The one thing that he did not do was drink or drugs. That's the one thing he did admonish us about as a father was - no drugs. He said these guys think they are playing better and they are not."

"Dad wasn't the kind of father that would take you out to the ball game. We'd see him on week-ends. But, he was never paying the bills. Yet, we loved him dearly. He always had more fun than the rest of the world. There was a period when I got really angry at him," Tom admitted. "Then you make the adjustment when you realize that getting angry at him is not going to change him. It's just going to hurt me more than him. Just take him for what he is. You figure out what he can do and what he can't do."

Harry died in an automobile accident on New York's Long Island Expressway in July 1981.

He left a wife and five children.

"Three of them are step children that he inherited," explained Tom. "He adopted them after their father died. Then he had two children with Sandi."

The three oldest children had now experienced the death of a father - not once, but twice.

"Everybody copes in a different way," continued Tom. "It's the same tragedy but it's different tragedy for each person. That's true with his brothers, his wife and everybody who knew him."

"Harry's five kids have all done really well. I credit Sandi with the fact that the children were pretty well grounded. Jen who is Harry and Sandi's oldest was 9, so Sandi's kids - Jaime, John and Jason - were teenagers. There are five J's. The oldest is Jaime - that's a gal. Then there is John-O who is Jonathan, then there is Jason. Those are the three step children. Then there is Jen and the youngest is Josh. They are responsible, wonderful, interesting people."



Jan Chapin. Photo credit: John McCartney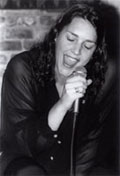 "Jen is the only one with an interest in show business. They have very disparate jobs. Jonathan has been a Lacrosse coach and won a bunch of state championships at the high school level in Vermont. Jaime has done a lot of pro bono work for good causes around New York and Westchester. Jason does a lot of political work in Westchester, which is where he is. And, Josh is writing a book."

"I did the same thing as Harry - married a wife with two kids. We married into a family. So, there is Jonathan and Jessica. Their dad is still alive and their last name is Craven. And there is Abigail and Lily - my two daughters with Bonnie."

Tom opted for a showbusiness career that permitted him to have a stable homelife.

"I didn't want to be a road warrior - just be gone all the time. I wanted to have a family and have a career. So, in addition to concerts I've done television, a show called Make A Wish back in the 70s and I was a host of National Geographic in the 80s. I was also on Broadway. I was the lead Pump Boy in Pump Boys and Dinettes during the last six months of the run on Broadway."

Harry also put forth a Broadway effort. He wrote and starred in The Night that Made America Famous. The musical earned him two Tony nominations.

Tom enjoys what he calls "a really interesting life, if an eclectic career. Somehow we've made it work. We've put four kids through college."

His creation of children's music has garnered Tom enormous respect and success. Recently his 10th album for families Making Good Noise was released.

While many of the songs impart a message, the overall tone remains light and fun. Teachers throughout North America have incorporated Tom's songs into their curriculum, finding them accessible and adaptable to classroom study and interaction.

Doing homework at midnight is represented with This Song Is My Homework. Rebellion is put to music in a march of You're Not The Boss Of My Brain.

Yo-Yo's Ma is a hilarious musical story about the famous cellist's interaction with a yo-yo salesman, Duncan Duncan, sung at breakneck pace to a Groucho Marx-like polka, with pieces of a Dvorak cello concerto thrown in for good measure.

In Sing Me The Story Of Your Day, a parent sings, "When you face a fear, when you deserve a cheer, I've got two ears to lend you," and in I Need A Lullaby, a child asks for a song to say "goodnight is not goodbye."

Chapin's nine previous family-oriented recordings have won every award in the book: Parents' Choice Gold & Silver, the American Library Association, Parents Magazine and the New York Music Awards, as well as multiple Grammy nominations.

"I never wanted to do little kid's music - there are bunch of really good people who have done that," Tom explained. "I got interested when my daughters got really verbal. Then they were 8 and 6. They had outgrown the toddler music but they were not really ready for Britney Spears, rebellion and sex - even though the industry tries to push it towards those young ages. I thought, it would be fun to write a record that musically was good and fun for both grownups and kids. Because, this is the last time that parents buy records for their kids and listen to it with them. I was very clear about that."

"So, I got together with three friends of mine - John Foster, Michael Mark and John Colbert. We began writing and creating a record that won all kinds of awards. All of a sudden I had people asking me to do concerts for families. The first album was Family Tree. Now, Making Good Noise is the 10th in the series - with the same guys. We've created a body of work that I'm really proud of."

"Half or two thirds of my concerts now are family concerts, done in regular venues rather than schools. A theater in Dolestown, Penn will do a children's series of four things like The Nutcracker, a play, something else and me. Or, there are certain places I play every summer such as The Ravinia Festival outside of Chicago. Depending upon the weather, we draw between 5,000-10,000.

"It really varies. I'll also play a small high school and have 400 people. So, I'm really in two niches. One is the folk, singer/songwriter niche. And, one is the family music niche. Occasionally, in the Family Concert I'll include Cats In the Cradle because that makes sense."

A new, different experience will require Tom to put on a suit.

"I got this really interesting call from Jonathan Demme, who is doing Manchurian Candidate with Denzel Washington," related Tom about the remake of the 1962 nerve-jarring masterpiece which starred Frank Sinatra, Laurence Harvey, Janet Leigh and Angela Lansbury. The new film will also feature Liev Schreiber.

"Jonathan lives in the next town over and has come to several my concerts. I know his wife and kids. He called me up and said - How'd you like to be a presidential candidate? I need the opposition candidate. It's a day's work. His name is Edward Nelson and he's from Tennessee. All we'll see you is in cameo - on the videos when they're talking about you. We'll dress you up in a suit.'"

"I thought what a great delight! Sure, I d love to do it. I told them they could cut my hair any way they wanted to - make me look presidential. I said - Do I have to wear a suit? He said - Yes, that's part of what tickles me about this! I said - Do I get any money in this? He said SAG minimum!"

"The cameo is either in November or December - sometime before Christmas. They are shooting here in New York and Yonkers. I think it's delightful."

On a more serious note Tom stresses the importance of the social issues programs started by Harry, which have been carried on by the family.

"The Chairman of the Board of World Hunger Year was my brother, James, until he turned 60 and then he thought the perfect person to succeed him was Jen. So, she is the Chairman of the Board of World Hunger Year the organization founded by her father, Harry. She is an amazing gal. She is her own wonderful, calm, competed person. She is balancing the world of music and social action.

"My brother James, the oldest brother, died last year. He had a heart attack. He had adult onset diabetes. We never had heart problems in our family. He was a little laissez-faire about taking care of himself. He was an intellectual and a wonderful, wonderful guy. He just suddenly dropped dead. So, that was another blow for my Dad, my Mother - all of us. All of a sudden - I'm the oldest."

In 1986, Harrry was awarded a posthumous Congressional Medal of Honor and on December 7, 1987, Harry's 45th birthday, a tribute concert was held in Carnegie Hall, celebrating Harry's life and music. At that concert, Bruce Springsteen exhorted the audience to follow Harry's activist example by saying "So, do something. And may his song be sung."

Harry Chapin: A Celebration In Song plays Thursday at the Gordon Center in Owings Mills, MD. On Friday the show is at James Madison University in Harrisonburg, Virginia and on Saturday at the State Theatre in Falls Church, Virginia.



Broadway To Vegas is supported through advertising and donations. Priority consideration is given to interview suggestions, news, press releases, etc from paid supporters. However, no paid supporters control, alter, edit, or in any way manipulate the content of this site. Your donation is appreciated. We accept PAYPAL. Thank you for your interest. Laura Deni P.O. Box 60538 Las Vegas, NV 89160


THE MUSIC GOES ROUND AND ROUND


HAIR AND HOW TO SUCCEED IN BUSINESS WITHOUT REALLY TRYING two of the best and most noteworthy musicals to ever make a mark on Broadway, can now be enjoyed in newly re-mastered recordings featuring bonus tracks, previously unreleased material and interviews with the creators and stars of the shows. They are the latest in the Broadway Deluxe Collector's Editions Series by RCA.

By themselves the interviews and bonus tracks warrent buying these superlative CD's.

HAIR contains 68 Tracks on 2 CDs. On CD one is the 1968 Original Broadway Cast Album, starring Ronald Dyson, James Rado, Gerome Ragni, Melba Moore and Lamont Washington. CD two is the 1967 Off Broadway Cast Recording starring Jonelle Allen, Ed Crowley, Walker Daniels, Steve Dean and Sally Eaton.

Hair, regarded as the rock musical that changed Broadway forever, was the rare show that dominated the airwaves on hit radio in the late 1980s. The Fifth Dimension's medley of Age of Aquarius and Let the Sunshine In launched a string of Top 10 hits from the show that included Easy To be Hard, by Three Dog Night, the late Oliver's Good Morning Starshine and Hair. The last song turned everything upside down because it was the title tune of a controversial rock musical with nudity and drag references, no less- recorded by a well-scrubbed family act, The Cowsills, who became the inspiration for TV's Partridge Family.

The songs remain staples of oldies radio, perhaps one reason why the Original Broadway Cast recording of Hair has scanned over 265,0000 copies since 1992. Frank Mills, Manchester England and What a Piece of Work is Man from Shakespeare also worked their way into the repertoire of various artists, not to mention pop culture. Hair became the only runaway hit of the 1967-68 season and won the 1968 Grammy Award for Best Original Cast album.

Before the "be-in: hit Broadway, however, Hair had already been a success off-Broadway. The Broadway Deluxe Collector's Edition contains the complete Original Off-Broadway cast recording with three tracks never before released; Opening, Red Blue and White and Sentimental Ending.

Recalling the two productions in a bonus track interview, Galt MacDermot, who composed the music for the lyrics written by James Rado and Gerome Regnbi, says: "the shows are quite different. The book was different. We added quite a few songs on Broadway. What changed the show a lot on Broadway was the type of people we hired. Vocally they were very creative and they added a terrific amount to the energy of the show."

HOW TO SUCCEED IN BUSINESS WITHOUT REALLY TRYING was only the fourth musical to win the Pulitzer Prize. With a libretto co-written by the legendary Abe Burrows and music and lyrics by Frank Loesser - which was his last produced show - it also won seven Tony Awards including Best Musical in 1962.

Playing an opportunistic window washer J. Pierpont Finch, who rises to Chairman of the Board was Robert Morse in a star-making performance.

The cast also include Rudy Valle, as the president of the company, World Wide Wickets, while Charles Nelson Reilly played the nephew who works in the mailroom.

I Believe in You and Brotherhood of Man emerged as the show's most popular songs.



Elliot Lawrence, Robert Morse and Rudy Vallee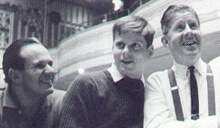 This wonderful CD bonus material consists of interviews with Robert Morse and Charles Nelson Reilly, narration by Walter Cronkite, songs performed by Frank Loesser and jazz versions of I Believe in You and Brotherhood of Man performed by J.J. Johnson and Woody Herman. Herman's section was part of the 40th Anniversary Carnegie Hall Concert which was recorded November 26, 1976 at Carnegie Hall. There is also Loesser performing an early version of A Secretary Is Not a Toy plus Organizational Man, a song that was cut from the show. Robert Morse also recalls how the part of Finch was written specifically for him, right down to one note Loesser wrote for him to sing in I Believe in You, which he performed to a mirror.

Morse and Reilly were interviewed for a documentary in preparation about Frank Loessser by Final Cut Productions, from which the last six tracks on the bonus section are excerpted.

How To Succeed in Business Without Really Trying opened on October 14, 1961 at the 46th Street Theatre and ran for 1,417 performances.

Hair and How To Succeed In Business Without Really Trying are part of the Broadway Deluxe Collector's Edition series, by RCA Victor.

STELLA BY STARLIGHT The Stella Adler Awards take place in Manhattan on Monday November 17, at the Rainbow Room. The black tie event includes a reception, followed by entertainment and dinner. The gala will feature; Lauren Bacall, Zoe Caldwell, Joanna Gleason, Anne Jackson, David Margulies, Roy Scheider, Marian Seldes, Elaine Stritch and Eli Wallach.

Honorees;

The Stella Adler Award for prolific achievement in theatre, film and television arts will be presented to John Travolta actor.

The Jacob Adler Award for courageous critical contributions to American culture will be presented to Steven Speilberg director.

The Group Theatre Award for prolific achievement in theatre, film and television arts will be presented to Ruby Dee and Ossie Davis actors.

KITTY CARLISLE HART AWARDS The country's oldest arts and business partnership association, The Arts & Business Council will honor the distinguished photographer Richard Avedon and the acclaimed choreographer/director Twyla Tharp with its 8th annual Kitty Carlisle Hart Awards as well as bestow its coveted Corporate Leadership Award to FleetBoston Financial and its President and COO Eugene McQuade at a gala black-tie dinner on Monday, November 10th at the Plaza Hotel, New York City.

Richard Silverman of Fleet National Bank; Christopher M "Kip" Condron AXA Financial, Inc,; and William Bacic, Deloitte & Touche serve as dinner co-chairmen.

Proceeds from the benefit will support The Arts & Business Council signature programs which provide capacity building and financial resources to arts organizations in New York and nationwide.

Founded in 1965, the Art & Business Council is the oldest such arts and business partnership association in the world. It committed to promoting the mutuality of arts and business partnerships.

The Council's signature program, Business Volunteers for the Arts (BVA), trains and places business professionals as pro bono consultants with nonprofit arts organizations. For over 27 years, Business Volunteers have provided technology, financial and strategic planning assistance to arts groups in New York and nationwide. There are currently approximately 125 local and 500 national Business Volunteers.

The National Arts Marketing Project, launched in 1997, has helped more than 3,000 arts managers develop marketing skills that build new audiences and generate revenue. Professional development programs include the Multicultural Arts Management Internship Program and the Arts Leadership Institute, both of which help diversify and train arts leaders of the future. The Arts & Business Council has successfully provided training and financial support to 4,500 small and mid-size arts organizations from around the country through its National Arts Marketing Project (NAMP). NAMP is in its fifth year, with a total funding commitment to date from American Express of over $3 million.


SPREADING THE WORD


ENTERTAINING THE WORLD: THE IMPACT OF AMERICAN CULTURE OVERSEAS is the name of the seminar at the Museum of Radio and Television on Tuesday, November 18. In Person: Joan Ganz Cooney, Creator, Sesame Street; Chairman of the Executive Committee, Sesame Workshop. Mouafac Harb, News Director, Radio Sawa. Marty Kaplan, Director, The Norman Lear Center, University of Southern California. Charles Stuart, Filmmaker, Hollywood and the Muslim World.


SWEET CHARITY


FAMILY FALL AT CARNEGIE HALL a benefit for the family concert series features Sergio Prokofiev's Peter and the Wolf. The Orchestra of St. Luke`s conducted by Michael Barrett. Sarah Jessica Parker and Matthew Broderick will serve as narrators.

Also on the program are excerpts from Ravel's Mother Goose and Stravinsky's Pétrouchka.

Isaac Stern Auditorium Sunday, November 16 in the Isaac Stern Auditorium.


OTHER PEOPLE'S MONEY


THE BRITISH FILM INDUSTRY on November 4th launched a review of international film co-production treaties aimed to guarantee they bring real benefits to the British film industry and cut abuse of the tax break system.

Films qualify as British if either 70 per cent of the budget is spent in the UK or through co-production agreements.

Co-production has helped the UK film industry to expand over the last decade. In the early 1990s approximately 20 co-productions were made each year and this year will see around 200 co-productions.

The UK has agreed co-production treaties with Australia, Canada, France, Germany, Italy, New Zealand and Norway. The European Convention on Cinematic Co-Production also puts in place agreements between the UK and 30 other European countries.

The Government and the UK Film Council will look at how these existing treaties are working and explore the potential for new ones.

New Government guidelines clarify the criteria that films made by two or more countries must meet to gain British certification and qualify for tax relief.

Films Minister Estelle Morris also announced that from now on a minimum 40 per cent of the film budget in any UK/Canada co-production must be spent in the UK - up from 20 per cent. This addresses a current imbalance and has been agreed by the Canadian authorities.

"Co-production is central to the future of the British film industry and the UK can lead the way," said Ms Morris.

"But it is a two-way deal. Co-productions and the associated tax breaks must lead to more jobs in film in this country and more work for our film making facilities. I am determined to ensure the right people are reaping the benefits and we will be monitoring the system to ensure just that."

THE PRODUCERS welcome the return of the original stars - Nathan Lane and Matthew Broderick - to the Broadway production from Dec. 30 to April 4.

Mel Brooks has said that Lane was "born to fill a house with people." That's what Brooks is counting on - although it has been published that the top ticket price - excluding $480 VIP seats - will still be $100. Lane reportedly earned more than $2.5 million from his previous turn in the Tony Award winning show. Lane's shows have grossed over $125 million - more than any other actor.

American Express Gold Card holders will be able to buy tickets on Nov. 9. Tickets go on sale to the general public on Nov. 16.

Lane and Broderick created magic on stage, turning The Producers into a standing roon only, mega bucks hit that won a record 12 Tony Awards. During the 14 weeks Lane and Broderick are back, the show is expected to gross $1.2 million each week.



RIGHT YOU ARE

Luigi Pirandello
written by Luigi Pirandello in a translation by Eric Bentley, directed by Fabrizio Melano. This marks National Actor's Theatre's 20th production since the company was founded by Tony Randall in 1991.

When a new family moves into town, gossipy neighbors are fascinated by the puzzling nature of their relationships. The more the locals obsess the more Pirandello ridicules their interference. Right You Are examines the relativity of truth, the vanity and necessity of illusion and the instability of the human personality.

Luigi Pirandello(1867-1936) was born in Girgenti, Sicily. He studied philology at Rome and at Bonn and wrote a dissertation on the dialect of his native town (1891). From 1897 to 1922 he was professor of aesthetics and stylistics at the Real Istituto di Magistere Femminile at Rome. Pirandello earned a doctorate in philology at the University of Bonn but turned to writing poetry, short stories, and several novels. His first major play, Right You Are (if You Think You Are) (1917), explored the relativity of truth, a lifelong subject for Pirandello. Recognized as a major figure in 20th-century theater, he was awarded the Nobel Prize for Literature in 1934.

Right You Are was first performed on Broadway in 1927. That cast included Edward G. Robinson. A revival was staged in 1966. That mounting included Will Geer, Rosemary Harris and Helen Hayes.

The cast for this production features; Yolande Bavan, Brennan Brown, Fred Burrell, Mireille Enos, Herb Foster, Penny Fuller, Peter Ganim, Jurian Hughes, Florencia Lozano, Peter Maloney, Natalie Norwick, Tony Randall, Henry Strozier, and Maria Tucci. Sets are by James Noone; Lighting by Kirk Bookman; Costumes by Noel Taylor and Sound by Richard Fitzgerald.

The production begins performances November 25 officially opening December 7 and is scheduled to run through December 21 at the new home of Randall's NAT, The Michael Schimmel Center for the Arts at Pace University in downtown New York City.

BOBBI BOLAND starring Farrah Fawcett in a new play about a former Florida beauty queen whose life is defined by the a glass cabinet in her living room which showcases her 1947 crown. Her seemingly perfect life is sent into a tailspin when a 20 year-old tries to steal her husband, played by Tom Wiggin. Also in the cast are Tom Beckett, Leon Russom, Kelli Giddish and Janine Barris. Directed by David Esbjornson. Currently in previews at the Cort Theatre in NYC. Officially opens November 24.

THE GRADUATE brings Linda Gray to the role as Mrs. Robinson. One of the world's most recognized stars, her performance as Sue Ellen Ewing in the legendary television series Dallas won her an Emmy nomination. After eleven continuous years in production, Dallas is still broadcast across the world.

Gray made her West End debut in The Graduate and now returns to the role in the American tour. Nov. 11 - 16 at the Fox Cities Performing Arts Center, Appleton, Wisconsin.

A.M. SUNDAY by Jerome Hairston. Directed by Marion McClinton.

Sunday morning should be a safe space, full of the comforting rituals of family life. In Jerome Hairston's new play, though, this is right where the ties that bind begin to fray. Helen, R.P., and their two adolescent boys have built a life together, defying the odds against their mixed-race home-until the mysterious calls and unexplained hesitations start the anxious drumbeat of doubt. What secrets do we hide even from ourselves? Can any bonds really bridge the gulfs that separate us? Coming to Center Stage for its first full production, a.m. Sunday made its debut at the 2002 Humana Festival of New American Plays. The Pearlstone Theater, Center Stage Theatre, Baltimore, Maryland. November 13 - December 14.

THE PINS AND NEEDLES PROJECT by Harold Rome, adapted by Mark Blankenship & Carrie Hughes & Kate Bredeson Produced by Mark Blankenship & Carrie Hughes. Directed by Kate Bredeson.

The original Pins and Needles was the funniest pro-union musical ever to appear on Broadway, and now its songs and sketches are being updated to help the New Haven community look for the union label. November 14-16 at the Yale Cabaret Theatre.

THE CARETAKER by Harold Pinter. Directed by David Jones the production stars Patrick Stewart, Kyle MacLachlan and Aidan Gillen.

Since its original production in 1960, Harold Pinter' The Caretaker has been recognized as a landmark in 20th Century drama. Written by one of contemporary theatre's greatest living playwrights, The Caretaker delves into the fragile relationship of two brothers whose lives are disrupted by the arrival of a vagrant.

Currently in previews at the American Airlines Theatre. Officially opens November 9 with performances through January 4.

ANGEL CITY by Sam Shepard' with Damon Kiely directing this satire of Hollywood. Opens November 12 at American Theatre Company, Chicago.

KIROV GALA CELEBRATION Opening Night Thursday, November 13. As part of The Wang Center and FleetBoston Celebrity Series five year commitment to bring the finest dance companies to Boston, the organizations present the legendary Kirov Ballet on The Wang Theatre stage November 13-15. On Thursday November 13, FleetBoston Celebrity Series and The Wang Center celebrates the 300th Anniversary of the founding of St. Petersburg and the return of the Kirov Ballet with a special gala cocktail reception and dinner prior to the opening night performance.

Formed more than 250 years ago, the extraordinary Kirov Ballet is the world's oldest company for which Tchaikovsky composed some of his most glorius scores. For two centuries the Kirov has been the epitome of classical ballet at its finest, with astonishing dancers whose grace, skill, and athleticism are unparalleled. Revered dancers of the Kirov Ballet included Mikhail Baryshnikov, Natalia Markova, and Rudolf Nureyev.

The Kirov Ballet's opening night performance will feature two additional Fokine classics: Le Spectre de la Rose and The Dying Swan.


| | | |
| --- | --- | --- |
| | | |
WHO'S WHERE


SWEET HONEY IN THE ROCK a Grammy Award-winning African American female a cappella ensemble with deep musical roots in the sacred music of the black church - spirituals, hymns, gospel - as well as jazz and blues. Five African American women join their powerful voices, along with hand percussion instruments, to create a blend of lyrics, movement and narrative - simultaneously interpreted in uniquely expressive American Sign Language. November 14, Symphony Hall in Boston, MA.

BOB NEWHART telling funny stories Friday at the Performing Arts Center in Lancaster, CA. On Saturday he'll be getting laughs at the Haugh Performing Arts Center in Glendora, CA.

PETER CETERA spends the week performing in Florida. On Wednesday he's on stage at the Raymond F. Kravis Center in West Palm Beach. Thursday he performs at the Ruth Eckerd Hall in Clearwater. Saturday finds him at the Barbara B. Mann Hall in Fort Myers. Next Sunday the show is at the Maxwell C. King Center in Melbourne.

TONY BENNETT performs at the Paris Hotel in Las Vegas November 13-16.

KAREN MASON in concert November 15 at the New Jersey Performing Arts Center in Newark, NJ

CHRIS ROCK getting laughs on the road. Tonight he's on stage in Atlanta, Georgia at the Fox Theatre. On Thursday he's in the spotlight in Birmingham, Alabama at the BJCC Concert Center. On Friday the funny stories are at the Landmark Theatre in Richmond, Virginia. He closes out the week, Saturday, at Sam's Town in Robinsonville, Mississippi.

JUDY KUHN the three-time Tony nominee for her performances in Les Misérables, Chess and She Loves Me, brings her cabaret act to The Emelin Theatre in Mamaroneck, NY on Nov. 15.

MICHAEL FEINSTEIN AND JIMMY WEBB on tour will be entertaining November 9 at the Alys Robinson Stephens Performing Arts Center in Birmingham, Alabama. On November 10 they'll be in the spotlight at the Gem Theatre in Detroit, Michigan. On November 12 the show stops at the Louisville Palace in Louisville, November 13 finds them in Akron, Ohio at the Akron Civic Theatre. On November 14 the show is in Portland, ME at the Merill Auditorium. They close out the week, Saturday, at the Chevalier Theatre in Medford, MA.

SAY THE WORD presented by Un-Cabaret and Skirball Cultural Center. Hollywood's top writers and comedians step out from behind the scenes to read pieces written for their own voices. Hosted by Un-Cabaret's Beth Lapides. Featured writers include Gary Janetti (Will & Grace), John Riggi (The Larry Sanders Show), Hillary Carlip (author of Girl Power), and a special conversation with Beth & Winnie Holzman (creator of My So-Called Life, writer of Wicked now on Broadway.) Friday, November 14, For ages 21 and up at the Skirball Center in Los Angeles.
















Next Column: November 16, 2003
Copyright: November 9, 2003. All Rights Reserved. Reviews, Interviews, Commentary, Photographs or Graphics from any Broadway To Vegas (TM) columns may not be published, broadcast, rewritten, utilized as leads, or used in any manner without permission, compensation and/or credit.
Link to Main Page
---
Laura Deni


CLICK HERE FOR COMMENT SECTION