! >
Broadway To Vegas
  SHOW REVIEWS     CELEBRITY INTERVIEWS     GOSSIP     NEWS 
| | |
| --- | --- |
| | |
Copyright: November 9, 1998
By: Laura Deni
CLICK HERE FOR COMMENT SECTION

ROUGH TIMES FOR LORRIE MORGAN

Beautiful and talented Lorrie Morgan discovered that there are some large pot holes in the road leading from country to pop music. Fans are staying away and the singer is being heckled.


Lorrie Morgan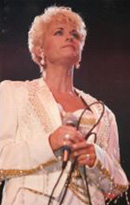 In announcing that she was crossing from the country to the pop side of the musical road, she has confused her fans. She's recorded the moving Secret Love, an album of pop standards from American composers.

Currently on a l0-city cross country tour promoting the album, Morgan's Chicago engagement at the Chicago Theatre was a disaster. The venue was less than one-fourth full. Those that did show up thought of her as a country star and didn't want to put up with her singing pop love ballads.

They even got rude.



Lorrie Morgan looking like a beautiful Cinderella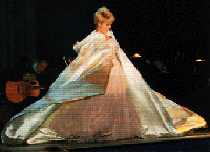 A heckler came running towards the stage screaming for her to sing country songs.

With candles and billowing curtains setting the stage, a 20-piece orchestra backed Morgan. Dressed in an ivory colored, Cinderella styled, gorgeous evening gown, she sipped a pseudo martini, while effectively delivering classics including; Once Upon A Time, Secret Love, My Foolish Heart, and Summer of 42. Her own rich and sensual voice, coupled with a personal life that could be material for any long running soap opera - might seem as though the transition from country to pop would be smooth sailing.

The problem wasn't with Lorrie, her singing or selection of material. It's the audience who had the problem.

She's handled by experienced pros, who know better. A press relations campaign to convince the country-or-die crowd that Lorrie wasn't a traitor, coupled with a promotional effort to bring in the pop fans, either didn't take place or was a dismal failure.



Kenny Rogers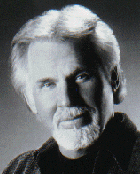 Many of her contemporaries, including her good buddy Kenny Rogers, made the stretch from country to pop. Rogers with the First Edition was really pop before he went country and then stepped back over into pop. His personality and performance styles tend to remain the same. It's his affable personality that captures the crowd. When Rogers performs, backed by the Nevada Symphony Orchestra, it works - because people are already comfortable with him.

Morgan made too sharp a transition. For the fan who is comfortable swigging beer from a bottle, to see Lorrie pretend to drink a martini, a cut out moon over her head, wearing enough satin and gingerbread for an entire wedding party, blathering on about how every woman needs romance, was too much for a red-neck to accept.

There were probably times during her performance that Lorrie wished that martini had been the real thing.

People need to be eased into a change. Or, if you're going to made a drastic departure, have the PR campaign wheels turning, so the audience isn't stunned into annoyance. Even if what the crowd is seeing is fantastic, an audience doesn't want to feel confused.

Morgan is an exceptional talent. Her show was fabulous. It was just the wrong audience.

Morgan held up, although afterwards she described the front row as "sitting with their arms folded." Honey, it wasn't just the front row.

She's a trooper and hopefully, with some proper promotion, will be able to travel that cross-over road.



George Morgan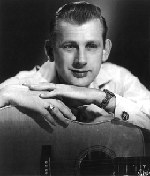 The youngest child of Grand Old Opry singer, George Morgan, she was only 16 when her father died from complications after heart surgery. He was 50. He was best known for his 1949 hit Candy Kisses.

Lorrie, 38, followed in her father's footsteps, first as a backup singer for George Jones and then as a solo artist. Her first chart appearance, Don't Go Changing, earned her a nomination as the Academy of Country Music's best new female artist in 1985. Signed as the Grand Ole Opry's youngest member, she's had a decade of Nashville based hits.

At 20, she married the steel-guitarist from George Jones' band. At 21, she was a divorced mother with a baby.

Her next husband was singer-songwriter Keith Whitley, one of country's music's hottest stars in 1989. He was also an alcoholic. One day while Lorrie was touring to promote her debut single, Dear Me, he drank himself to death in their home.

Next came a succession of men that would do any soap opera proud.

Two years ago she married young country singer Jon Randall.

That combination has provided her with the grist for her country music mill. Now she's learned that to cross-over to pop it takes more than a Cinderella ball gown. It takes a team of fairy godmothers that know how to wave those productional and promotional wands.

Lorrie Morgan opens Dec. 4 at the Orleans Hotel in Las Vegas.


CONDOM ANYONE?
Antonio Sabato, Jr. keeps his eyes on the hors d'ouvres photo By: Laura Deni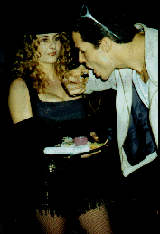 Antonio Sabato, Jr., who co-stars with Janine Turner in the TBS production Reaper, is the new spokesman for Durex condoms



The hunk, who became a sex symbol modeling Calvin Klein underwear on huge billboards, is helping to launch the latest Durex condom line, which includes the oversized 7-Plus model.



While he may be keeping his eye on the hors d'oeuvres in this picture, as the new spokesman for Durex condoms, he suggests that when you start thinking about dessert, you put one on.


TREASURES OF RUSSIA


Catherine Oxenberg the Great-Great-Great-Great-Great granddaughter to Russian Empress Catherine the Great and daughter of Princess Elizabeth of Yugoslavia, brought her own daughter, India, to the Rio Hotel in Las Vegas, to view family treasures that neither mother nor daughter had ever seen.

The Treasures of Russia art collection opened to the public last Saturday at the Rio Hotel in Las Vegas. Catherine took her daughter on a preview visit last Thursday and broadwaytovegas tagged along.



Catherine Oxenberg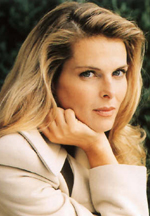 Although Oxenberg, who is gracious and charming, belongs to a family of dignitaries, she is best known for her leading role in the television series Dynasty. The blonde beauty also marked her film career with an Emmy Nomination for her role in the ABC movie, Charles & Diana.

The exhibition, which in on loan from The State Museum Reserve-Peterhof in St. Petersburg, Russia, reflects more than 200 years of imperial rule.

With more than 1,150 objects d'art and priceless Faberge pieces on display, the event is the largest Russian art exhibit ever shown in the U.S. Some of the objects on display include; personal belongings of Catherine the Great, Alexander 1, Nicholas 1 and Nicholas 11. There is the chest holding the baptismal cross of Alexander 11, a gold-mounted carved nephrite scarab-form cup, set with diamonds and cabochon ruby eyes; a gold and blue guilloche enamel Imperial presentation snuff box covered with diamonds; The diamond-set crowned cypher of Tsar Nicholas 11, with diamond border; 14 paintings from Dutch and Flemish artists; the bedroom of Alexander 1, complete with bed and sconces.

In an effort to attract first time visitors to Las Vegas, the Rio, which spent more than $2 million on the exhibit, built a 20,000 square foot gallery, encompassing two floors, to display the largest collection of historic Russian art objects to ever be shown in the United States. The Rio had 181 crates especially constructed by a Russian company specializing in exhibitions and transportation, to bring the items to Las Vegas.

The Rio Hotel estimates that between 500,000 to 1 million visitors will view the famed Romanov-dynasty treasures before the exhibit closes on April 15, 1999 and returns to its home at The State Reserve Museum - Peterhof, outside St. Petersburg, Russia.



Charlton Heston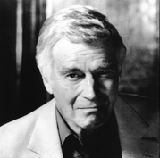 Distinguished film star Charlton Heston lends his commanding voice to the exhibit. His voice magnificently recounts the incredible Romanov legacy from the reign of Peter the Great to the abdication of Nicholas 11 in an audio tour presentation. The audio portion, which most major museums use to compliment tours, provides the visitor with ear phones and individual audio decks which can be stopped and started at will.

Heston, who began his career on Broadway and starred in nearly 60 films, provides the listener interesting stories and background information on the object they are viewing.

Admission prices to the Treasures of Russia range from $5-12.

Tickets to the exhibit are available over the Internet. This is an exhibit that should not be missed!

To enjoy Catherine Oxenberg's thoughts while she took her daughter on the tour, please CLICK FOR PHOTO SPREAD


THOU SHALT NOT KILL
Kevin Anderson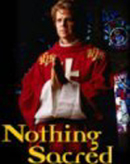 He played a priest and now he'll portray a convicted murderer. Kevin Anderson, a renegade priest in the excellent and unfortunately short-lived ABC series Nothing Sacred and who is now on the Chicago stage in Death of a Salesman will next play a murderer.

Anderson has been signed to portray convicted Philadelphia murderer Ira Einhorn in The Unicorn Secret.

The four-hour NBC mini-series, based on Steven Levy's book, will shoot in Toronto. Naomi Watts of Dangerous Beauty fame co-stars as Holly Maddux, Einhorn's lover and murder victim.

Eighteen months after Holly Maddux was reported missing in 1977, her mummified body was discovered in a trunk in Einhorn's apartment. Free on bail, Einhorn fled the country days before he was to be tried for murder. On the lam for 16 years, he was tracked down in June l997 in France, where he is still fighting extradition.


FOOD FOR THOUGHT
Frank Sinatra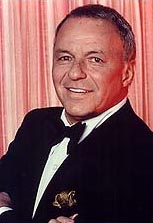 The three-day Frank Sinatra conference at Hofstra University taking place this week, Nov. 12-14, includes a seminar on what Frank liked to eat and why.

On Thursday, Nov.12, a panel discussion, moderated by Lenny Triola, will feature New York restaurateurs who catered to the crooner.

Joey and Sal Scognamillo of Patsy's will be on the panel. Other panel members include; Mike Rizzo, Monty Alexander, Errol Dante, and singer Dennis Bono who traveled and ate with Frank, will participate in the seminar titled Echoes of Jilly's and Patsy's, referring to two of Frank's favorite New York food troughs.

Years ago Frank would show up at Patsy's at 11:30 a.m. to see Concetta Scognamillo, eat her pasta and meatballs, and wash it down with Jack Daniels.

Frank's daughter, Tina Sinatra, is part of the three-day event, moderating her own panel.


FASHIONABLE FOOD AND TV DINNERS
Ralph Lauren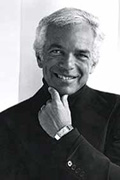 On Nov. 18, when fashion designer Ralph Lauren opens his new 37,000 square-foot emporium at Michigan and Chicago Avenues in Chicago, the designer will also launch his first Ralph Lauren Restaurant.

The way models don't eat, Lauren is obviously gearing his eatery towards the appetites of his customers.

He could have a motive besides good food. If they eat until the buttons pop, he can sell them more of the elegant, high-priced duds - in a larger size.

No word on whether famed chef Emeril Lagasse is getting into the clothing business, but he is out with Emeril's TV Dinners.

It's not a collection of frozen things you eat while watching the boob-tube.

Rather, it's a cookbook, published by William Morrow, with 150 recipes from his award-winning shows on cable television's Food Network.

The chef owns three restaurants in New Orleans and one in Las Vegas.


SWEET CHARITY


HEART STRINGS Diahann Carroll's singing enthralled the 700 people attending the annual benefit dinner "Heart Strings" at the Anaheim Hilton and Towers. The event benefited the St. Joseph Hospital Foundation and honored Dr. John Salyer, who performed the first open heart surgery in Orange County in l96l.

THALIANS ANNIVERSARY BALL 900 guests got all guised up to attend the Thalians Anniversary Ball at the Century Plaza Hotel, L.A. Debbie Reynolds, who has been a tireless worker for the organization and her good buddy, Ruta Lee, were hostesses. The event honored Sally Field, who was roasted and toasted by; Steve Allen, Candace Bergan, Ed Beglay, Jr., Gordy Brown, Grover Dale, Monty Hall, Goldie Hawn, Carole Lawrence, Janet Leigh, Elizabeth Perkins, Renee Taylor and Shirley MacLaine, who presented Field her statue. Field was startled to discover that the award is in the shape of the Disney character, Goofy. The evening raised $500,000 for the Thalians Mental Health Center at Caesars-Sinai Medical Center in Los Angeles.

MUSCULAR DYSTROPHY Yesterday, Nov. 8, motorcycle aficionados; Ann-Margret, Peter Fonda, Jay Leno and Nancy Sinatra joined their fellow hog lovers for the Harley-Davidson Love Ride, raising funds to fight Muscular Dystrophy.

BROADCAST AND CABLE HALL OF FAME holds its induction ceremony tonight, November 9. Sam Donaldson MCs the induction of Casey Kasen, David E. Kelley, Agnes Nixon, Jane Pauley and Mike Wallace.

ALSO TONIGHT singer Bobby "Blue" Bland and Atlantic Records founder Ahmet Ertegun will receive lifetime achievement awards at the fourth annual Blues Foundation gala in Los Angeles. Albert King, Junior Wells and Luther Allison will be inducted into the Blues Hall of Fame, along with author William Ferris and record company pioneers Sam Phillips and Lillian S. McMurray.

JOAN COLLINS beautiful and ageless - has become a grandmother - only don't call her one. Joan forbids anyone from calling her Grandma or any derivation thereof. Joan is going to insist that the precious little girl, named Miel, which is French for "honey" call Joan her own childhood nickname, which was - Dodo.

She's serious. Stop that, it's rude to laugh.

The darling baby is bringing much laughter and happiness to her parents Tara, whose father was Anthony Newley and her husband French composer, Michael Adam.


WHO'S WHERE


LEA SALONGA the Tony Award winner - the original London and Broadway star of hit musical Miss Saigon, returns to the Broadway production Jan. 18 at the Broadway Theatre.

PIANIST/SINGER Barbara Carroll, featuring the music of George Gershwin and Harold Arlen at Bemelmans bar at The Carlyle, NYC through Jan. 16th.

AMANDA PLUMMER AND SCOTT GLEN star in the black comedy Killer Joe at the Soho Playhouse, NYC. Wilson Milam directs the cast which also includes; Marc A. Nelson, Mike Shannon and Sarah Paulson.

SWINGTIME CANTEEN was recently seen by our roving reporter Trudy Knight-Peek, a show I thoroughly enjoyed when I saw it off-Broadway in New York. Knight-Peek was equally delighted with the production and reported that an original cast member is still in the show. The production played over 300 performances in New York and Marcy McGuigan was in every show. The talented lady is still in the production, playing Jo Sterling. According to Knight-Peek "she can play the drums better than any man I've ever seen and sing and dance equally as well." In addition to Swingtime Canteen McGuigan most recently played Dr. Carolyn Ryan on the premiere episode of Ghost Stories with Rip Torn.

STEP IN AND STAND CLEAR begins a three week engagement Nov. 12 at the Ensemble Studio Theatre, NYC. Karine Andresen, Geneva Carr, India Cooper, Tristan Fitch, Holli Harms, Tom Paitson Kelly, David Riedy, and Sean Sutherland perform high energy vignettes about getting from one day to the next in Manhattan - dealing with sex, romance, finding an apartment and fast food. Directed by India Cooper.

VINCE GILL closed last night at Caesars Palace, Las Vegas. Ditto Deana Cater at Bally's.



Broadway To Vegas is supported through advertising and donations. Priority consideration is given to interview suggestions, news, press releases, etc from paid supporters. However, no paid supporters control, alter, edit, or in any way manipulate the content of this site. Your donation is appreciated. We accept PAYPAL. Thank you for your interest.


THIS AND THAT


WENDY WASSERSTEIN yesterday, Nov. 8, the playwright gave the keynote address for He/She, the Chicago Humanities Festival at the Symphony Center.

BARRY MANILOW has a November 11th one nighter at New York's Super Club, which is limited to 400 tickets. He'll perform his Manilow Sings Sinatra album, which contain Sinatra standards. The performance coincides with the album's release.

CELINE DION lost a golf bet. After the singer closed a sold out engagement at American West Arena in Phoenix she stayed over to play golf. Celine is an avid golfer, who even has her own course in Canada. The superstar goes so far as to rearrange her schedule in order to take a whack at that little ball. She played the Cochise golf course in a four-some where Dion would bet a dollar on drives or closest to the pin. One member of the golfing party, Darlene Richert, was mighty proud that she "won a buck off her."

MYRNA WILLIAMS sister of singer Mel Torme' was easily reelected to the Clark County (Las Vegas) Commission, grabbing 57% of the vote. It was a bitter-sweet win. A choked up Williams divulged that Mel had always been her biggest fund raiser and her hardest campaign worker. Mel is still recovering from the devastating effects of a stroke that almost cost the crooner his life. Myrna says she speaks to him all the time and he's doing great.

SPEAKING OF THINGS POLITICAL New Orleans has just passed an ordinance that protects cross-dressers from harassment and intimidation. Violators face up to six months in prison and a $500 fine, and must attend an anti-bias educational program.

Next Column: November 16, 1998
Copyright: November 9, 1998. All Rights Reserved. Reviews, Interviews, Commentary, Photographs or graphics from any Broadway To Vegas (TM) columns may not be published, reprinted, broadcast, rewritten, utilized as leads, or used in any manner without permission, compensation and/or credit.
Link to Main Page
---
Laura Deni


CLICK HERE FOR COMMENT SECTION