! >
Broadway To Vegas
  
 SHOW REVIEWS CELEBRITY INTERVIEWS GOSSIP NEWS

| | |
| --- | --- |
| | |
JOHNNY MERCER AWARDS FOUNDATION GALA - - SUCCESS IS SWEET REVENGE FOR MARTIN CHARNIN AS TWO BY TWO OPENS - - NEW MUSICAL WHITE CHRISTMAS AT THE CURRAN - - C-SPAN ADVENTURES IN DEMOCRACY - - THE ALEKSANDROV RED ARMY> CHORUS AT CARNEGIE HALL - - ROGER REES NAMED WILIAMSTOWN DIRECTOR - - 700 SUNDAYS WITH BILLY CRYSTAL - - PHANTOM OF THE OPERA CELEBRATES MILESTONE - - DONATE . . . Scroll Down


WORLD PREMIERE IS SWEET (REVENGE) FOR MARTIN CHARNIN
Charnin was given permission by the family of the late Al Herschfeld, to use this pen and ink in the Two by Two logo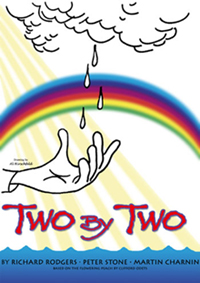 Thirty-four years ago Martin Charnin was burned when Danny Kaye starred in the ill-fated Broadway production of Two By Two. Charnin is intelligent, articulate and interesting. On Halloween he took time out, from directing rehearsals for a new production of Two By Two, to discuss with Broadway To Vegas how he finally is free from being haunted by Danny Kaye.

"Our first preview of this new Two By Two will be 34 years to the day that I opened on Broadway," he declared. "The word coincidence has left my vocabulary. I think there is some larger plan that is shaping and moving all of this around."

On November 10, 1970, the original musical Two By Two opened on Broadway.

Charnin, a young Broadway performer - featured in the original cast of West Side Story - and lyricist, had already worked with composer Mary Rodgers on several projects when, in 1969, he approached her father Richard Rodgers with the idea for a new musical.

Charnin proposed that he and Rodgers adapt Clifford Odet's 1954 play The Flowering Peach into a Broadway musical. Rodgers was intrigued, and chose eventually not only to write the score with Charnin but to produce the musical as well.



Martin Charnin. In addition to Two By Two he plans a 30th anniversary production of Annie and has a new musical, Robin Hood, opening near Seattle Dec. 10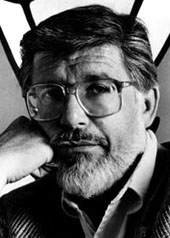 The team was joined by author Peter Stone, fresh from his triumph that season with the Tony Award-winning book for 1776, and director Joe Layton, who had worked with Richard Rodgers earlier on The Sound of Music and No Strings. With the team in place, Two By Two was born.

Like Noah experienced, circumstances change and adapting is not always easy.

Actor/TV star Danny Kaye had been cast as Noah. Originally created as an ensemble piece, it was inadvertently turned into a star vehicle for Kaye who also broke his leg and had to perform Noah in a wheelchair.

Is this production haunted by the ghost of Danny Kaye?

"The ghost of Danny Kaye was very evident in the first reading - but not in anybody else's haunted heart. He was in mine," Charnin admitted.

"But, after the first rehearsal, for the first time in 34 years, Danny Kaye went away. I haven't thought rage or hostility or whatever you want to call it. What he was - was a bad memory. He was a learning experience. He had a profound experience on my life and I learned not to let myself be held hostage by somebody who can sell tickets," he exclaimed.

"I know that you can't bring a show to Broadway under 5-6 million bucks, so you want some insurance. Ticket buyers are personality oriented, so producers want to get a name. The name is the known quantity and the show is not," he reasoned.

"If Cher is going to be in a show, you'll go see Cher before you'll go see the musical that Cher is in. The only time where you will comfortably go, and be willing to pay the price of a ticket, is to see a risky version of Coriolanus in the Civil War staged off-Broadway. Concept is off-Broadway, whereas on Broadway it is personality."

Why pick the Cumberland Playhouse?

"They have been doing this for 40 years and they have a great reputation," he replied about the venue helmed by Jim Crabtree. See Broadway To Vegas column of July 11, 2004.

"I have three weeks of rehearsal sessions and an opportunity to work after we open and that is a luxury. Most shows are thrown up in 10 days. The Playhouse gives you time, so that effort and energy can be given to the text, which in the final analysis, is what a show is. They also use both Equity and non-Equity performers and know what they are doing"

On November 24, during the Cumberland Playhouse run, the New York born Charnin will celebrate his 70th birthday. Or, as Miller Leonard, PR lady for the Playhouse put it, "Seventy is the new fifty."

Two By Two, produced under an Equity Guest Artist Contract, will be staged in the 250-seat Cumberland black box - called the Adventure Theatre.

While Charnin has a long term goal of Broadway, he has a few other stops on the map.

"Of course writers want their work on Broadway. You do not wake up and say - I cannot wait for it to get to Topeka! But, what I really want this to do, is go out into the country first, as a universal project. I want a tour that hits the cities and ultimately comes to Broadway. We never designed it to go straight into Broadway."

"The Rodgers score got short changed, when we did it originally, because it became a personality driven event and Danny Kaye's reconnection to the Broadway. What it should has been about was the Rodger's music," said Charnin about Two By Two, which was one of the last scores Richard Rodgers ever wrote.

Composer Rodgers contributions to the world of musical theater spanned six decades and included countless awards, including Pulitzers, Tonys, Oscars, Grammys and Emmys. He wrote more than 900 published songs, and forty Broadway musicals.



Danny Kaye in Two By Two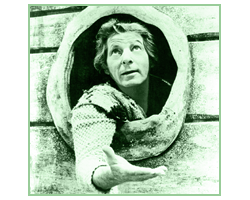 In addition to the world premiere of Two By Two, Cumberland Playhouse audiences will also be the first to hear a Richard Rodgers' song called 40 Days and 40 Nights that has not been heard in 34 years. Only a few people in the New Haven performances prior to Broadway in 1970 have ever heard the song.

That's because Danny Kaye demanded that it be cut.

"The song has the most gorgeous melody and Danny didn't want to follow it on stage, because the song was too funny," Charnin explained. "Again, that was the power of 2.5 million in sales."

"The producer was also the composer, so you didn't know what hat he was wearing. The producer part of him wanted to keep his relationship with the star. When Danny broke his leg we dropped $300 thousand in ticket sales."

"Had we had a bit more courage that wouldn't have happened. It was a Rodgers' musical, not a Danny Kaye musical. But Rodgers had little experience producing and I had none. I got badly burned," confessed Charnin.



Richard Rodgers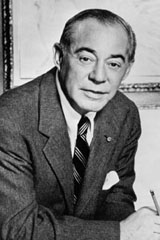 Did the scars make him want to go hide?

"No!" was the immediate response. "I always wanted to do theater. I didn't want to go back. I wanted to do go forward. I learned I would rather be my own wrong and than body else's right. I didn't have power in Two by Two. It's the lowest rung on the totem poll when you're only a lyric writer," said the man who subsequently has been the director, lyricist, composer, librettist, producer or combination of the aforementioned for over 85 theatrical productions and has received four Tony nominations, two Tony Awards, seven Grammy Awards, three Emmy Awards, three Gold Records, two Platinum records, six Drama Desk Awards, and a Peabody Award for Broadcasting.

"It's not sweet revenge because I'm not a vengeful person. I am going to say - I told you so - but it is with a sense of humility and kind of perseverance, because I believe it in. It took me seven years to get Annie to Broadway and there were a lot of naysayers. $600 million dollars later - I am get ready a 30th anniversary production for next year."

Charnin's latest musical, Robin Hood, with Thomas Meehan and Peter Sipos, premieres at The Village Theatre in Issaquah - which is near Seattle, WA Dec. 10-23.

The original production of Two By Two did produce a cast album. In addition to the title song, the numbers include; I Do Not Know a Day I Did Not Love You, Something Doesn't Happen, Hey, Girlie, and You Have Got to Have a Rudder on the Ark.

Two By Two takes a fairly traditional approach to its Biblical theme, telling the story of Noah, his wife Esther, their sons and their sons' spouses through a straightforward narrative. Where Two By Two deviated from the norm, however, is in its staging. There are, for example, no real animals in the production, the ark is built right in front of the audience's eyes during the first act, God makes his presence known through the use of timpani and visual montages and, perhaps most atypical of all, this full-scale Broadway musical features a total company of eight players.

"This can work on Broadway or be a national tour with only eight people, two sets and a lot of wood. Point of fact, that is important in this economy," stressed Charnin.

For the Cumberland production Charnin is using 30 sheets of 3/4 plywood, 40 sheets of 1/4 plywood, 100 pieces of 16 ft 2x4's, 100 pieces of 16 ft 1x4's, 30 sheets of 1/4 masonite, and 60 yards of muslin.

Orchestral materials needed for a Two By Two production include, in addition to more familiar instrument; a gourd, finger cymbals, cow bells, anvil, wood block, castanets, bird whistle and an optional gong. A tape of the sound effects used in the original Broadway production is available for rental from Masque Sound.

The Cumberland production has already weathered some floods.

"In Florida we auditioned through two hurricanes, Charley and Francis," said Charnin. "We had no lights, no air conditioning, and we had to push the piano to another room toward a door with natural light so the actors could see to sing. So, wind and water have been the guiding force in this play about Noah and the Flood. Ironically, both actors who auditioned under those conditions were cast."

The company includes; Alan Baker as Noah, Angela Angel as Esther, Teren Carter as Ham, Frank Calamaro as Shem, Andrew Ross as Japheth, Ruthie Ann Miles as Leah, Ellen Domingos as Rachel and Holly O'Brien as Goldie.

"I'm in the Bible Belt, so it's an honest to God trial by fire," he declared. "There is a high order commitment to it. It is a very ecumenical piece. The many manifestations of how we love and need each other. This world premiere has different ethnicities on the stage, which was the original idea. They end up being the rainbow which is a metaphor for rainbow people, as well as a rainbow in the sky."

"For the last 20 years, and now more recently in the last three years, I'm the keeper of the flame doing it all myself in order to simply get the thing on. There will come a time when I need some investor help. On opening night 16 people from the Rodgers & Hammerstein organization are going to attend. I am trying to get Peter Stone's widow to come down." said Charnin. Stone passed away in 2003.

"Two By Two is inspiring," Charnin emphasized. "It's about man's relationship to God and God's relationship to man - not just boy meets girl. It touches a lot of bases about hope and triumph of the human spirit. The righteous thing that man and God have toward each other. It's really about faith and the triumph of faith at a moment when it is very much needed."

The World Premiere of Two By Two, with a creative team of musical director Ron Murphy, choreographer Michele Colvin, set designer Tom Tutino, light designer Tonry Lathroum, sound designer Nik Tranby, costume designer Renee Luttrell and prop designers Sam Hahn, runs from November 12 through December 18 at the Cumberland County Playhouse in Crossville, TN.



Broadway To Vegas is supported through advertising and donations. Priority consideration is given to interview suggestions, news, press releases, etc from paid supporters. However, no paid supporters control, alter, edit, or in any way manipulate the content of this site. Your donation is appreciated. We accept PAYPAL. Thank you for your interest.


SPREADING THE WORD


C-SPAN: ADVENTURES IN DEMOCRACY Over the years, momentous televised congressional hearings, such as the Army-McCarthy hearings or those regarding Vietnam, have become part of our collective consciousness. But televising such events was an all-too-rare occurrence.

C-SPAN opened the dialogue between the public and Congress by televising congressional hearings live. What happens at a day's hearings instantly becomes part of the national discourse, shaping the next day's proceedings, and the recorded C-SPAN telecasts serve as an easily accessible historical record of testimony, raising the bar on witness accountability.

Panelists will examine C-SPAN's influence on congressional hearings and the nation's political consciousness. Panel: Bill Bradley, Former U.S. Senator (NJ, 1979–97), Al Felzenberg, Deputy for Communications, 9-11 Commission, John Fund, Wall Street Journal Editorial Board, and Peter Hart, CEO, Peter D. Hart Research Associates. C-SPAN Representative: Terry Murphy, VP of Programming, C-SPAN. Moderator: Albert Eisele, Editor, The Hill.

Sent via satellite to universities and colleges across the country, these seminars include a live question-and-answer session between panelists and the off-site audience. The series is offered free of charge to universities.

Monday, November 8, at the Museum of Television & Radio in New York.

MEET SUPERMODEL NAOMI CAMPBELL, LIVE AND IN PERSON WITH NAOMI CAMPBELL is the name of the seminar at New York's Learning Annex on Nov. 9.

She's one of the most recognized faces in the world. This alluring beauty catapulted to international success at age 15! She's the queen of all media… from magazines and billboards to runways and television. How did she do it?

You can spend an unforgettable evening with supermodel and super person Naomi Campbell. Most people can only dream of such phenomenal success… Naomi will show you how to achieve it -- regardless of where you are in life.

Learn Naomi's secrets for reaching your goals including how to: Maintain laser-sharp focus on achieving what you want; Know what it takes to reach your goals; Keep a positive mindset even when surrounded by negative; Overcome setbacks… yes, supermodels have them too.

An evening with Naomi Campbell wouldn't be complete without a little "shop talk." Naomi shares amusing and even shocking behind-the-scenes stories of fashion shows and photo shoots. Learn what it's like to work with top models and world-renowned designers and photographers. Plus, what's it really like to be a Victoria's Secret model?… Naomi tells all. We wonder if she will be discussing Usher, that's her boyfriend. On October 9th she threw him a 26th birthday party at the Rainbow Room.


SWEET CHARITY


2ND ANNUAL JOHNNY MERCER FOUNDATION AWARDS GALA

Cy Coleman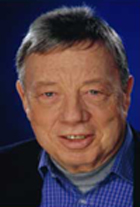 take place Monday, November 15 at The Rainbow Room, Rockefeller Center, NYC.

Award ceremony, dinner, musical tribute to composer Cy Coleman, elegant spring fashion show and starry surprises. Special gusts include; Tony Bennett, Chita Rivera, Jerry Orbach, Margaret Whiting & Glenn Close.

The star-studded musical tribute to Cy Coleman includes a fashion show by designer Donald Deal orchestrated to music from Coleman's greatest Broadway shows including Sweet Charity, Fosse, The Will Rogers Follies, Barnum, On the Twentieth Century, and Seesaw.

The Johnny Mercer Foundation is dedicated to the preservation of The Great American Song Book and sponsors Accentuating the Positive, a program that teaches New York City public school teachers how to include the works of great American songwriters in their curricula; supports the Johnny Mercer/Sundance Institutes for young songwriters and actors and sponsors the work of young songwriters across the country.

PROMISES BALL a black tie event staged by the New York Foundation Diabetes Research Foundation on November 13 will honor Kevin Kline with its humanitarian award. Held at the American Museum of Natural History the 32nd annual Promises Ball will be hosted by Chuck Scarborough.



ROGER REES

Roger Rees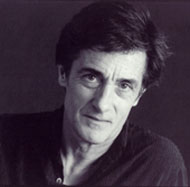 the Tony Award winning actor and director has been named artistic director for The Williamstown Theater Festival, which has garnered an international reputation for bringing some of the best theatrical talent in the United States to its Massachusetts headquarters every summer. Rees won a Tony Award in 1982 as the title character in The Life and Adventures of Nicholas Nickleby. He was also nominated for an Emmy Award for the television version of the play.

His association with Williamstown as a director began in 1997, when he directed Jon Robin Baitz's Film Society.

Rees, who was born was born May 5, 1944 in Aberwystwyth, Wales, takes over on Jan. 1, succeeding Michael Ritchie, who is leaving to become the artistic director of the Center Theater Group in Los Angeles.

Rees was the Associate Artistic Director of the Bristol Old Vic in 1985-86. He held the Hoffman Chair as Professor of Drama at Florida State University in 1988, and lectured on acting at UCLA. Presently he teaches at Fordham University. He has also contributed to a number of books on Shakespearean acting.

As Artistic Director, Rees's tenure begins as WTF prepares to move into its new home – Williams College's '62 Center for Theatre and Dance – beginning with the 2005 season. He will oversee all aspects of the Festival's programming and operations, planning productions for the Festival's 550-seat Main Stage and additional 250 seat theatre as well as supervising outreach programs, the Theatre's educational workshop and a multitude of special events that are part of each summer season.

THE PHANTOM OF THE OPERA currently in its 17th year and the longest-running show playing on Broadway, is about to enjoy another milestone. The matinee performance on Nov. 10 will mark the show's 7,000th performance.



700 SUNDAYS

Billy Crystal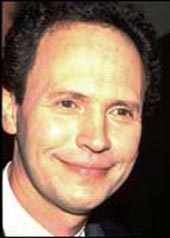 is a new play created and performed by Billy Crystal with additional material by Alan Zweibel. Directed by Des McAnuff.

It's an autobiographical journey in which Crystal plays numerous characters who have influenced who he is today. It deals with his youth, growing up in the jazz world of Manhattan, his teenage years, and finally adulthood.

Billy Crystal says about 700 Sundays: "I am thrilled to come home and bring this story of my family to Broadway. As an artist, I've never felt as complete as I have developing and performing this show. This is not a history of my career, it is about periods of my life and people in my life that helped make me a man."

Janice Crystal - married to the star - and Larry Magid receive credit as producers for the Broadway staging which was developed at La Jolla Playhouse, where McAnuff is artistic director. McAnuff first helmed the workshop production as part of the Playhouse's acclaimed Page To Stage play development program. That ran for two weeks in the Mandell Weiss Theatre, April 20 – May 2, 2004.

This tale of family, fate, love, laughter and loss begins its limited Broadway run on November 12 at the Broadhurst Theatre.

PACIFIC OVERTURES The Roundabout Theater Company's revival of Stephen Sondheim and John Weidman's musical stars B. D. Wong, Michael K. Lee and Paolo Montalban. Directed by Amon Miyamoto Junko Koshino serves as costume designer. Set designer is Rumi Matsui. The show, at Studio 54 in NYC, will begin previews on Nov. 12 and open on Dec. 2.

ARSENIC AND OLD LACE by Joseph Kesselring. Irresistible fun for the whole family! The hilarious misadventures of the Brewster sisters give the holidays a slightly wicked twist. Anxious to help elderly gentlemen find a peaceful and final resting place, the kindly sisters administer a lethal elderberry wine and bury them in the cellar. Add to the madcap mix three nephews: one who thinks he's Teddy Roosevelt, one who bears an uncanny resemblance to Boris Karloff and one who's engaged to a minister's daughter. Toss in a policeman who thinks he's a playwright, sprinkle with a few corpses and you have the ingredients for a wild and nutty fruitcake - and one of the most hilarious and enduring comedies in American Theatre.

Director Gregory Cohen directs the production that features: Paul Arnold, Liam Cannon, Don Evers, Darren Held, Rowland Kerr, George Kondreck, Michael O'Connor, Dustin Officer, Jason Palmer, Rosina Pinchot, Ria Roberts, Angela Sorenson, Dan Wozniak, and Jonine Booth Wright.

Scenic& light design is by Vincent Roca, Sound Design by Ron Wyand and Costume Design by Donna Fritsche. November 12, - December 18 at The Long Beach Playhouse in Long Beach, CA.

THE MOUSETRAP the world's longest-running stage puzzler by the world's best-selling mystery author, Agatha Christie. On going production at the Civic Theatre in Albany, New York.

WHITE CHRISTMAS

Brian D'Arcy James and Anastasia Barzee. Photo by Joan Marcus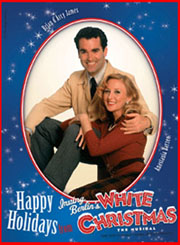 based on the 1954 Irving Berlin movie, with a book penned by David Ives, is a new musical based on the Paul Blake's script for the world premiere stage adaptation at St. Louis' The Muny, which starred Karen Mason and Lee Roy Reams. Blake serves as executive producer of The Muny. See Broadway To Vegas column of July 2, 2000.

Directed by Walter Bobbie this production stars Jeffry Denman, Meredith Patterson, Anastasia Barzee and Brian d'Arcy James.

James and Denman fill the parts made famous by Bing Crosby and Danny Kaye opposite Barzee and Patterson, who assume the sister roles played by Rosemary Clooney and Vera Ellen.

The cast also features Charles Dean as General Waverly, Hannah Rose Kornfeld as Susan Waverly, Susan Mansur in the role of Martha Watson, and Jonathan Hadley as Ralph Sheldrake.

Randy Skinner is in charge of choreography. Larry Blank provides orchestrations with vocal and dance arrangements by Bruce Pomahac. Rob Berman serves as musical director. Sets by Anna Louizos. Carrie Robbins costumes, Ken Billington in charge of lighting and Acme Sound Partners responsible for sound.



Jeffry Denman and Meredith Patterson. Photo by Joan Marcus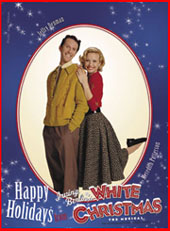 The 1954 film White Christmas tells the story of two WWII Army vets who team up for a song-and-dance act. The duo meet up with a sister song and-dance act and head to a Vermont lodge to perform a Christmas show. The picturesque inn happens to be owned by the boys' former general.

The original screenplay was written by Norman Krasna, Norman Panama and Melvin Frank. The musical comedy features such Berlin songs as The Best Things Happen When You're Dancing, Sisters, Count Your Blessings Instead of Sheep, Mandy, Geee! I Wish I Was Back in the Army, Snow, Choreography, Blue Skies, What Can You Do With a General? and the classic title song.

The plan for the stage musical is to make it a holiday tradition in the vein of A Christmas Carol.

The Curran Theater is located in San Francisco, California. It opened its doors on September 11th, 1922 and was named after its first manager, Homer Curran. Curran had partnered with the Shuberts in part of their efforts to open a chain of theatres across the US in order to break the monopoly of New York's Theatrical Syndicate. The San Francisco venture ended up as the very successful Curran Theatre which was built within an 800,000 budget. The modern Curran Theater has a seating capacity of up to 1,667. White Christmas officially opens November 9 at San Francisco's Curran Theatre with performances through December 26.


| | | |
| --- | --- | --- |
| | | |
WHO'S WHERE


THE ALEKSANDROV RED ARMY CHORUS AND DANCE ENSEMBLE which has not been seen in New York for 30 years, will celebrate its 80th anniversary with performances in Sten Hall at Carnegie Hall on Nov. 14.

GLORIA ESTEFAN AND BARRY MANILOW entertains Friday, November 12, at the American West Arena in Phoenix. Saturday finds them at Arrowhead Pond in Anaheim, CA.

MARVIN HAMLISCH on stage November 13 at the Grand Opera House in Wilmington, Delaware.

JERRY SEINFELD takes the stand up to Spartanburg Memorial Auditorium in Spartanburg, SC on November 13.

JOY BEHAR telling funny stories Friday, November 12 at the Palace Theatre in Stamford, Conn.

TONY BENNETT on stage Friday, November 12 at the Palace Theatre in Waterbury, CT. Bennett, a twelve-time Grammy winner, will have his new CD The Art of Romance released by RPM Records/Columbia Records on Tuesday, November 9.

EMMYLOU HARRIS has been hailed as a major figure in several of America's most important musical movements of the past three decades, adding her distinctive contributions to country-rock, the bluegrass revival, folk music, and the Americana movement. Emmylou comes to the Juanita K. Hammons Hall for the Performing Arts at Southwest Missouri State University on November 13.

DIANA ROSS continues her two week tour with a performance Monday, November 8 at the Pantages Theater in Los Angeles. ON November 9 she can be enjoyed at the San Diego Civic in San Diego, CA. On Wednesday she is center stage at the Celebrity Theater in Phoenix, Arizona. Friday the show takes place at Memorial Auditorium in Sacramento. She closes out the week, Saturday, at Flint Center in Cupertino, CA.

JOE FRANCIS the New Jersey native, is back in his second home - England - singing the Great American Songbook in his own inimitable style. The best of jazz and romantic standards such a My Romance, Polka Dots and Moonbeams and others from his new CD release Easy To Remember as he re-creates the marvelous big band swing era with his multi-talented musicians. A percentage of all ticket sales will be donated to Save The Children. November 12 at the Secombe Theatre in London.

JUAN GABRIEL on stage next Sunday, November 14, at Mandalay Bay Events Center in Las Vegas.

KAREN MASON performing Karen Mason November 13th at Feinstein's at the Regency in NYC.

PETER, PAUL & MARY Folk-music icons sing from their repertoire of hits, including Puff the Magic Dragon and Leavin' on a Jet Plane Sunday, November 14 at Protor's Theatre in Albany, NY.

SARAH BRIGHTMAN on stage Monday, November 8 at the Constant Convocation Center in Norfolk, VA. Tuesday the show is at the Bi-Lo Center in Greenville, SC. Thursday finds her at the Jacksonville Sports Complex in Jacksonville, Florida. On Friday she can be enjoyed at the American Airlines Arena in Miami, Florida. On Saturday she's in the spotlight at the USF Sun Dome in Tampa, Florida.

PETER CINCOTTI the acclaimed 21-year-old pop and jazz pianist, singer, composer and arranger, will perform on Nov. 10 at the new Frederick P. Rose Hall in the Time Warner Center, NYC.

DREW CAREY & THE IMPROV ALL-STARS Carey takes the Whose Line Is It Anyway formula, and cast mates to the stage. Saturday, November 13 at the Protor Theatre in Albany, NY.

JULIETTE & THE LICKS The Juliette is Juliette Lewis aka Mallory from Natural Born Killers. Following in the footsteps of Johnny Depp and Keanu Reeves, she now fronts her own rock band. Performing November 9 at the Black Cat in Washington, D.C.

MICHAEL BUBLE on tour in the UK has a two night gig Wednesday, November 10 and 11th at City Hall in Newcastle. On Friday he's on stage at Clyde Auditorium in Glasgow and Saturday the show is at the Carling Apollo in Manchester.

VAN HALEN performs tonight, November 7, at the Allen Co. Memorial Coliseum in Fort Wayne, Indiana. On Tuesday the show moves to Canada at the Bell Centre in Montreal. Wednesday the venue is the Copps Coliseum in Hamilton, ON and on Saturday it's back in the states at the Rushmore Plaza in Rapid City, SD.

PATTI LuPONE entertaining November 8th – November 20th at Feinstein's at the Regency in NYC.
















Next Column: November 14, 2004
Copyright: November 7, 2004. All Rights Reserved. Reviews, Interviews, Commentary, Photographs or Graphics from any Broadway To Vegas (TM) columns may not be published, broadcast, rewritten, utilized as leads, or used in any manner without permission, compensation and/or credit.
Link to Main Page
---
Laura Deni


CLICK HERE FOR COMMENT SECTION