! >
Broadway To Vegas
  SHOW REVIEWS     CELEBRITY INTERVIEWS     GOSSIP     NEWS 
| | |
| --- | --- |
| | |
Copyright: November 4, 2001
By: Laura Deni
CLICK HERE FOR COMMENT SECTION

THE MYSTERY MEAT MUSEUM
Just as every Elvis fan longs to visit Graceland, SPAM fans worldwide now have their own pilgrimage to make. SPAM, the world-famous ham butt of jokes has its very own museum.

The new museum, which was set to open on September 15, postponed the can popping due to September 11. Now open, the 16,500 square-foot museum in Austin, Minn. is dedicated to the quirky joys and unprecedented excitement inspired by SPAM.

Those in the know credit SPAM with winning World War II and claim SPAM is already in the current battle against terrorism.

As America entered World War II, SPAM luncheon meat played a crucial role overseas. With Allied forces fighting to liberate Europe, Hormel Foods provided 15 million cans of food to troops each week. SPAM immediately became a constant part of a soldiers' diets, and earned much praise for feeding the starving British and Soviet armies as well as civilians.

Soviet Union leader Nikita Khrushchev wrote, "Without SPAM we wouldn't have been able to feed our army."


She grew up to become Margaret Thatcher, Great Britain's first female Prime Minister. As a teen-ager during WWII she ate SPAM for Christmas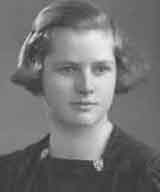 World War II generated a huge sales boost for Hormel Foods. By 1944, 90 percent of all Hormel canned goods were going to military forces or military aid programs. That following April of 1945, more than 100 million pounds of SPAM luncheon meat had been shipped abroad.

The British relished the SPAM that came to them. Margaret Thatcher, then a teenager, vividly remembered opening a tin of SPAM on Boxing Day (an English holiday observed the day after Christmas). She stated, "We had some lettuce and tomatoes and peaches, so it was SPAM and salad."

President Dwight D. Eisenhower, in a letter acknowledging the role of SPAM in World War II, stated that he ate his "share of SPAM along with millions of other soldiers." The letter was sent to retired Hormel President H. H. Corey in 1966. A copy of this letter is on display in the World War II section of the SPAM Museum.

Kenneth Daigneau, the brother of a Hormel executive, came up with the name SPAM. It was in 1936 while Daigneau was attending a New Year's Eve party thrown by Jay Hormel that he devised the moniker. SPAM is ham that is spiced, thus SP from spice and AM from ham make SPAM. In so doing, Daigneau earned a $100 food naming prize.

The now famous name was incorporated into the language of the war. Uncle Sam became Uncle SPAM, while food supply depots were SPAM Canyons. One military encampment in the South Pacific went so far as to dub itself SPAMVILLE.The replication of SPAMVILLE includes a towering wall of SPAM, comprised of 3,390 cans, rising to the ceiling in the lobby of the museum.

The museum also features a rendition of Monty Python's classic three-minute SPAM skit, which has fun highlighting the ubiquity of SPAM in Britain since World War II. That episode is Number 25 of Monty Python's Flying Circus. The scene is a cafe. One table is occupied by a group of Vikings wearing horned helmets. A man and wife enter and discuss what to order - except - customers can only order items that contain Spam, Spam, and more Spam. The skit ends with the Vikings sing an ode to SPAM.

You don't need to worry that there could be a shortage of SPAM.

The Minnesota plant produces 435 cans per minute and the plant can store 20,736,000 cans of SPAM. Five billion cans of SPAM, placed end to end, would circle the globe 12.5 times. The residents of Hawaii eat more SPAM than any other state.

In the year 2002 Hormel Foods will produce the six-billionth can of SPAM. Any excuse for a party, where no doubt SPAM salad will be served.

The SPAM Museum is open Mon-Sat. 10 a.m.-5 p.m.; Sun. 12 Noon-4 p.m. The price is right - No admission charge.



Broadway To Vegas is supported through advertising and donations. Priority consideration is given to interview suggestions, news, press releases, etc from paid supporters. However, no paid supporters control, alter, edit, or in any way manipulate the content of this site. Your donation is appreciated. We accept PAYPAL. Thank you for your interest.


SWEET CHARITY

THE ACTORS FUND salutes Jerry Herman with Tap Your Troubles Away The Words & Music of Jerry Herman.



Jerry Herman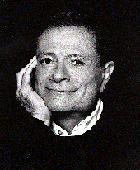 Scheduled to Appear: Lucie Arnaz, Mary Jo Catlett, Carol Channing, Carole Cook, Wilson Cruz, Tyne Daly, Nancy Dussault, David Engel, Joely Fisher, Davis Gaines, Jason Graae, Brian Green, Marilu Henner, Gene Harbin, Sam Harris, Kim Hoy, Susan Johnson, Jane A. Johnston, Dale Kristien, Angela Lansbury, Sharon Lawrence, Andrea Marcovicci, Donna McKechnie, Rod McKuen, Brian Stokes Mitchell, Rita Moreno, Karen Morrow, Jane Olivor, Bernadette Peters, Valarie Pettiford, Charlotte Rae, Lee Roy Reams, Marcia Rodd, Doug Sills, Jodi Stevens, Leslie Uggams, and Jo Anne Worley

A S.T.A.G.E. production in association with The Actors' Fund of America Cal State, LA

Directed by David Galligan / Musical Director Ron Abel Produced by Michael Kearns and Harry Prongue

Saturday, November 10th The Luckman Fine Arts Complex, Los Angeles

DANNY GANS, who headlines at the MGM-Mirage, in Las Vegas, has pledged $75,000 -- $1,000 per show through the end of the year -- to the American Red Cross Southern Nevada Chapter.


OTHER PEOPLE'S MONEY

THE BROADWAY THEATER COMPANY OF LAS VEGAS garnered much ballyhoo about bringing Equity musical revivals to Las Vegas at the Orleans Hotel. That venue is located off the Strip and caters to locals. Last week the Broadway Theater Company of Las Vegas, suddenly folded, claiming September 11 as the reason.

Anne Jeffreys was slated to star in Mame, Dec 21-23 and 25-20. Marilyn McCoo in Dreamgirls, Feb. 14-March 5, 2002 and Tab Hunter, who hasn't been on stage in 20 years, and starred as Joe Hardy in the 1950s movie Damn Yankees, was going to star in this stage version from a different angle - playing the Devil. That was to have been Produced April 12-May 5, 2001.

The hotel immediately stated that ticket refunds would be issued.

When the formation of the Broadway Theater Company was announced the company said they intended to bring "full (Broadway) versions, with big costumes, big sets" to the 800 seat Orleans Hotel, according to the company's executive producer Christopher Tompkins, who created a nonprofit corporation to produce a repertory season of Broadway musicals. "A professional theater company based in Las Vegas and part of the community, but not community theater," he had stated.

Tompkins had indicated that he had corporate sponsors whose only stipulation was that the company gear itself toward local residents, rather than Strip oriented.

Each production would feature a marquee name and run for three weeks, with eight shows per week.

While it is nothing new for fledgling Broadway production companies to go belly up, what caused the phones to ring and the fax to spit out piles of paper, were irate parents wanting to know if we had any information as to whether they were going to get tuition refunds of the $1100 they asserted they coughed up to pay for their children's acting tuition, in hopes that their offspring would be cast in an Equity production.

The acting students were upset - some crying - claiming they had no warning the school was folding and fearing the curtain had been dropped on their Thespian careers.

Two inquiry messages were left, but not returned prior to the launching of this column



MOVING ON an authorized compilation of Sondheim songs, is having its U.S. premiere at the Laguna Playhouse in California.



Illustration by Jay Fraley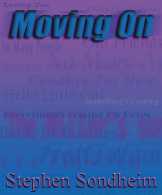 Moving On traces Sondheim's contributions from his earliest musical, Saturday Night, to his most recent, Passion, and includes more than two dozen numbers This new revue of Stephen Sondheim's theatre music was created and directed by David Kernan last year in London at the Bridewell Theatre to celebrate the composer's 70th birthday. Kernan is the originator of Side by Side by Sondheim, the enormously popular musical revue that debuted in 1975 and has become one of the most widely produced small musicals in history. Moving On traces Sondheim's contributions from his earliest musical, Saturday Night, to his most recent, Passion, and includes more than two dozen numbers. Kernan will stage the Laguna Playhouse production which officially opens on November 3rd. The production runs through December 2.

THE VAGINA MONOLOGUES has welcomed the talented Polly Bergen to a cast which includes Michele Shay and Didi Conn. They will remain in the Off-Broadway hit through Dec. 9. Westside Theater, NYC.

PAPER DOLL starring Marlo Thomas and Academy Award winner F. Murray Abraham gives a glimpse into the life of Valley of the Dolls author Jacqueline Susann.

F. MURRAY ABRAHAM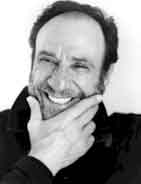 The play follows the latter part of Susann's life, before she died in 1974. Known as the supposed queen of the trash novel, Paper Doll shows another side of Susann as a strong businesswoman and cultural icon. She was once quoted as saying, " I think I'll be remembered as the voice of the 1960s Andy Warhol, the Beatles and me "

This hip, new comedy also gives audiences a look at the deep and complex partnership both in marriage and in business between Susann and her husband/manager Irving Mansfield.

Leading this world premiere on stage is Marlo Thomas as Jacqueline Susann and F. Murray Abraham as her husband Irving. Written by Mark Hampton and Barbara J. Zitwer, Paper Doll is being directed by Leonard Foglia, and is presented in association with Montauk Highway, Inc.



MARLO THOMAS stars as Jacqueline Susann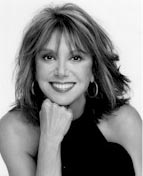 Along with Thomas and Abraham, the cast includes Joanne Genelle and Armando Rodriguez. Barney Berloni, a black poodle, plays Susann's beloved dog Josie.

"We are thrilled to have Ms. Thomas and Mr. Abraham starring in this wonderful new play," said PPT's Artistic Director Ted Pappas. "With Mr. Foglia at the helm, this promises to be a major theatrical event."

The visual design team includes set designer Michael McGarty; Costume designer Martin Pakledinaz; and Brian Nason as lighting designer. They are joined by the Public Theater's Zach Moore in charge of sound designer. Jim Ring is the production stage manager, and Alison Paleos is assistant stage manager. William Berloni is the animal trainer, and A.J. Sullivan is the animal handler.

In conjunction with this production Sokolowski on the Sixties takes place Patrons can join Tom Sokolowski, the Director of the Warhol Museum, for a lively discussion and visual presentation about sixties' pop culture. Monday, November 12: 7 to 8:30 p.m.

The world premiere of Paper Doll, begins previews on Thursday, November 8 at the Pittsburgh Public Theater. Opening night is scheduled for Friday, November 16, at 8 p.m.

FLOWER DRUM SONG Music by Richard Rodgers, Lyrics by Oscar Hammerstein II, Book by David Henry Hwang. Based on the original by Oscar Hammerstein II and Joseph Fields Based on the novel by C.Y. Lee. Directed and choreographed by Robert Longbottom

Combining the splendor of Chinese opera with the pulsating rhythm of American life, one of Rodgers and Hammerstein's most captivating treasures is made enchantingly new again.



LEA SALONGA plays Mei-Li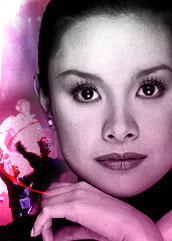 Mei-Li, a young refugee from Communist China, arrives in San Francisco's bustling Chinatown in search of a better life. She steps onshore and is immersed in everything American, including an immigrant's delicate balancing act between tradition and the natural desire to assimilate. She also finds herself falling magically in love.

Salonga first drew rave reviews in Miss Saigon. After triumphantly closing the Broadway run of that show Lea followed in the footsteps of Meg Ryan, Marisa Tomei, Parker Posey, Jason Biggs and Ming Na, appearing as a cast member of the long-running daytime soap As The World Turns. She played the role of Lien Hughes, the adopted daughter of Tom and Margo Hughes, the role originally played by Ming Na. At that time Salonga was hoping the soap role would be her breakthrough into the world of movie stardom. But, then along came Flower Drum Song.

Flower Drum Song contains glorious music including the delightful A Hundred Million Miracles, I Enjoy Being a Girl, Grant Avenue, You Are Beautiful, and Love, Look Away.

In the first major Revival of the 1958 Rodgers and Hammerstein musical about a Chinese girl who moves to San Francisco from Communist China, Flower Drum Song features the premiere of a new book by Tony Award-winning playwright David Henry Hwang. The production stars the Tony Award-winning actress Lea Salonga and Jose Llana.

Also in the cast are Sandra Allen, Charlene Carabeo, Rich Ceraulo, Eric Chan, Marcus Choi, Michael Dow, Vivien Eng, Alvin Ing, Thomas C. Kouo, Keri Lee, Allen Liu, Jodi Long, Tzi Ma, Blythe Matsui, Marc Oka, Robert Pendilla, Chloe Stewart, Kim Varhola and Christine Yasunaga.

Flower Drum Song is sponsored in part by the City of Hong Kong

Access Performances: ASL signed performance for the deaf and audio- described for low-vision or blind patrons will take place Saturday, November 10 at 2:30 pm.

Mark Taper Forum, Los Angeles.

THE FABULOUS PALM SPRINGS FOLLIES kicks off their season on November 6. Featuring the "long-legged lovelies," aged 54-83. Headliners include Anna Maria Alberghetti, Jo Ann Castle, Barbara McNair and The Four Aces. Season runs through May 26, 2002.

DUKE ELLINGTON'S SOPHISTICATED LADIES Starring former member of The Supremes, Mary Wilson. Nov. 9-11. Cerritos Center for the Performing Arts, Cerritos, CA.

LES BALLETS JAZZ DE MONTREAL under the artistic direction of Louis Robitaille, will perform today at the Walt Whitman Theater at the Brooklyn Center for the Performing Arts. The program consists of five New York premieres and a World Premiere by Crystal Pite. This performance kicks off the 2001-2002 World Dance series.

NOSTALGIA by Londonite Lucinda Coxon is having it's world premiere at South Coast Repertory.

Actor Larry Drake, who won two Emmy Awards as the mentally challenged office worker Benny in L.A. Law, plays Sir Arthur Conan Doyle. Also in the production are Michael James Reed as Will, Daniel Blinkoff as Tom and Susanna Schulman as Buddug.

On a farm in South Wales, two brothers hear an echo of hypnotic songs sung by mythical sirens. Something is out there in the woods. The mysterious woman across the river, loved from afar by one brother, scorned by the other, could hold the answer. Will she reveal it to the stranger who has appeared from London? He's the creator of Sherlock Holmes, and his discoveries may bring back the past. London's Sunday Times called Lucinda Coxon's work "entrancing," and in this SCR-commissioned play, she weaves a special kind of magic.

South Coast Repertory issues the following Recommendation: Hypnotic feelings abound to make this play almost mythical, certainly mysterious, but also sexually explicit, which puts it in a category for mature audiences. Its exceptional literary and poetic merit will fascinate theatre and literature students. Arthur Conan Doyle enthusiasts will be interested in the fictionalization of the master.

Ten-time Drama Logue winner Juliette Carrillo directs. Myunghee Cho (sets), Alex Jaeger (costumes), John Martin (lighting) and Gina Lieschman (sound).

Performances through December 2 at South Coast Repertory in Costa Mesa, CA.


WHO'S WHERE
PATTI LaBELLE center stage at the Grand Casino in Biloxi, Mississippi on Friday, November 9.



PATTI LaBELLE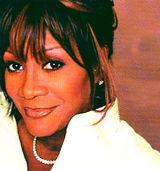 When she isn't singing the gal is designing clothes. She has a line of shoes for Sears called Patti's Pumps for Working Women. Patti has been ankling from gig to gig for decades. Her first job was with the Blue Belles, which formed in her hometown of Philadelphia in 1962. The group scored a couple of minor hits and was renamed LaBelle in the 1971 and then went on to record the No. 1 Lady Marmalade, a song popular today due to the cover from the movie Moulin Rouge.

Patti went solo in 1977 and resurfaced at the top of the charts with New Attitude in 1985. With Michael McDonald of Doobie Brothers fame she garnered another No. 1 hit with On My Own.

LORETTA LYNN November 9th and 10th in Renfro Valley, KY at the Renfro Valley Entertainment Ctr

JOHNNY MATHIS November 9-10 in Caesars Atlantic City, New Jersey.

BETTY BUCKLEY and MICHAEL FEINSTEIN at The Naperville North Central College Performing Arts Center in Naperville, IL on November 10.

GLADYS KNIGHT November 4. San Manuel Indian Bingo & Casino in Highland, CA.

ISSAC HAYES November 10. Fantasy Springs Casino in Indio, CA.

TONY BENNETT November 9-11 Mohegan Sun Casino in Uncasville, CT.

PONCHO SANCHEZ Grammy-winning conga player and his Latin jazz band pay respects to the late jazz vibraphonist Cal Tjader as part of the Tequila Don Julio Legends of Latin Music Series. November 7-9. The Conga Room, Los Angeles.

PAULA WEST opened October 30th in The Oak Room of the Algonquin Hotel in an engagement running through December 1.

NEIL DIAMOND a two nighter November 9-10 in Omaha, Nebraska at the Omaha Civic Auditorium.

MAUREEN McGOVERN Performing songs by Richard Rodgers in honor of the Rodgers Centennial. November 12. Freud Playhouse in Macgowan Hall at UCLA Los Angeles.

GOODYEAR COOL DESERT JAZZ FESTIVAL Estrella Mountain Ranch in Goodyear, Arizona. stars: Ramsey Lewis, Eric Marienthal, Steve Oliver, Angela Hagenbach and Los Hobres Calientes, featuring Bill Summers and Irvin Mayfield, will perform. November 10.

GEORGE CARLIN and DENNIS BLAIR

GEORGE CARLIN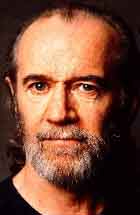 are on tour with the 2,443 dirty words - that's 2.436 more than the original Seven Words You Can't Say on TV.

They perform tonight at the Ryman Auditorium in Nashville, Tennessee.

On Wednesday it's across the border to the Roy Thompson Hall in Toronto, Ontario.

Then, if the border patrol lets them re-enter, they'll be center stage Thursday at the Jorgensen Auditorium in Storris, CT. Friday night the city is Trenton, NJ at the Patriots Theatre.

The Las Vegas resident rounds out the week Saturday in Pittsburgh, PA at Heinz Hall.




PIFFLE AND PROFUNDITIES

KEEP QUIET!! to the multi-talented and delightful Nathan Lane, who should keep his mouth shut, obey his doctors and Get Well Soon. The Tony Award winning star of The Producers has developed a polyp on his vocal chord, which has forced him to leave the show and undergo complete vocal rest in hopes of preventing surgery. Refunds or exchanges will be offered to any ticket holders upset their performance didn't include Lane. Both Lane and his co-star Matthew Broderick are contracted for the show through March 17. No word on when Lane will be able to return.

DONALD DUCK comics were banned from libraries in Finland because he doesn't wear pants.












Next Column: November 11, 2001
Copyright: November 4, 2001. All Rights Reserved. Reviews, Interviews, Commentary, Photographs or Graphics from any Broadway To Vegas (TM) columns may not be published, broadcast, rewritten, utilized as leads, or used in any manner without permission, compensation and/or credit.
Link to Main Page
---
Laura Deni



U.S. Postal Address: Post Office Box 60538, Las Vegas, NV 89160
CLICK HERE FOR COMMENT SECTION