! >
Broadway To Vegas
  
  REVIEWS INTERVIEWS COMMENTARY NEWS

| | |
| --- | --- |
| | |
JANE FONDA & JAMES CROMWELL GET ARRESTED FOR THE RIGHT REASONS - -HAYDEN TEE: FACE TO FACE CD REVIEW - - THE LITTLE MERMAID LIVE AND THE KING AND I ON TELEVISION - - WAYNE NEWTON HOUSE INTRUDER GETS JAIL - - ROYALS REMEMBERING JOURNALISTS - - THE CLASH: LONDON CALLING - - BLUE NOTE RECORDS 60th BIRTHDAY CELEBRATION - - SOUL OF A NATION: ART IN THE AGE OF BLACK POWER 1963–1983 - - DONATE . . . Scroll Down





Copyright: November 3, 2019
By: Laura Deni
CLICK HERE FOR COMMENT SECTION


CELEBRITIES GETTING ARRESTED FOR THE RIGHT REASONS


A lot of ink and air time are given to celebrities doing the perp walk for the most atrocious and self destructive reasons. While technically on the wrong side of the law, not every star being led away in handcuffs is in the wrong.

JANE FONDA

Jane Fonda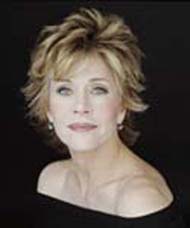 81, is on her way to winning the Guinness Book of World Records for Being Arrested On The Most Consecutive Fridays. Last Friday, November 1, tallied up Number Four for the activist who is protesting every Friday in Washington DC over climate change.

This time Fonda was led off to the hoosegow along with actresses Rosanna Arquette and Catherine Keener, as well as a number of other demonstrators.

This week took on a different dimension. First, the arrest location. Instead of being read her rights outside of the U.S. Capitol building, Fonda and the other demonstrators sojourned into the Hart Senate office building, where Fonda staged an impromptu press conference. During that public tete-a-tete with the press, Fonda said that the red coat she's been wearing for her arrests is the last item of clothing she'll ever buy.

The clothing industry is listed as one of the major polluting industries in the world. Some of the main factors that contribute to this industrial caused pollution are the vast overproduction of fashion items, and the use of synthetic fibers - creating more emissions than flying.

Then, instead of posting bail, Fonda decided to make a more dramatic statement by spending the night in the slammer, appearing in D.C. Superior Court on Saturday, November 2, 2019 at 10:00am EST.

According to Capitol Police communications director Eva Malecki, Fonda, Arquette, Keener and 43 other individuals were arrested. As in past weeks, the protesters were charged with crowding, obstructing or incommoding, this time after unlawful demonstration activity in the Hart Senate office building atrium. Last week, Ted Danson was arrested with Fonda. The week before that, she was joined by fellow star Sam Waterston. He, too, was arrested.

JAMES CROMWELL

James Cromwell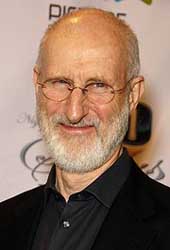 79, star of the movie Babe is no stranger to animal protection. While some animal activists wear colored bracelets touting their cause, Cromwell selected the legal variety - as in handcuffs. The Emmy Award winner was arrested last week during a PETA protest at Texas A&M University. The protest took place during a Board of Regents meeting and called for the school to shut down a laboratory that uses dogs for medical research.

Cromwell has long been an advocate of progressive causes, particularly regarding animal rights. He became a vegetarian in 1974 after seeing a stockyard in Texas and experiencing the "smell, terror and anxiety". He became vegan while playing the character of Farmer Hoggett in the 1995 film Babe.

A repeat offender, Cromwell, has been arrested at multiple protests over the years, including being sentenced to a week in jail over a 2015 arrest during s protest at an upstate New York Power plant. In 2017 he was arrested at SeaWorld in San Diego who protesting cruelty against ocra whales. This time he was charged with "hindering proceedings by disorderly conduct" and booked at the Brazos County Jail, a police department spokesperson told the press on Thursday. He was released after posting a $5,000 bond.

"Texas A&M continues to torment golden retrievers and other dogs, even though decades of these experiments have not led to a cure for humans with muscular dystrophy," Cromwell said in a statement via PETA. "It's time to let the dogs out, and my friends at PETA and I want them released to good homes where they can live out the rest of their lives in peace."

According to PETA, the university stopped breeding dogs for "canine muscular dystrophy experiments, but its experiments continue."

Some of the other celebrities who have been arrested in civil disobedience activities include:

Granddaddy of all protestors Martin Sheen. In 1986 he was arrested during an anti-nuclear protest at the Nevada Test Site entrance. He was taken into custody on misdemeanor alleged public nuisance charges and pled innocent. I covered the event. Sheen was arrested so many times for various reasons - 68 peace protest arrests according to published accounts - that when his bail reached $5,000, one of his sons declared that he'd no longer be willing to post his father's bail.

George Clooney and his father Nick Clooney March 2012, the father and son duo were protesting at the Sudanese Embassy in Washington D.C. demanding humanitarian aid to be allowed into the Sudan.

Susan Saradon 1999, the actress was arrested alongside 219 people while protesting at the New York police headquarters over the police shooting of unarmed West African immigrant Amadou Diallo.

Woody Harrelson 1996, Harrelson was arrested after he and 8 other environmentalists scaled the Golden Gate Bridge and hung from rock-climbing gear as a way of protesting to save a 60,000-acre ancient redwood in Northern California.

Noah Wiley April 2012 arrested for protesting in Washington D.C. at Capitol Hill. He and members of ADAPT were protesting Congress to not cut Medicaid.

Danny Glover April 2010 Glover was arrested in Maryland alongside 11 other people during a labor union protest at the headquarters of Sodexo, a food service company, for what they claimed was unfair and illegal treatment of workers.






E-Book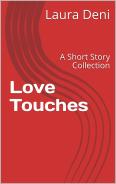 Soft back Book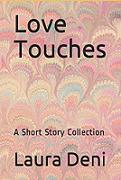 Broadway To Vegas is supported through advertising and donations. Priority consideration is given to interview suggestions, news, press releases, etc from paid supporters. However, no paid supporters control, alter, edit, or in any way manipulate the content of this site. Your donation is appreciated. We accept PAYPAL. Thank you for your interest.



E-Book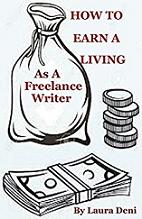 Soft back Book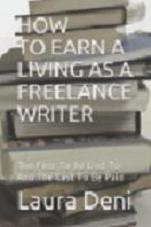 This is not your typical, totally boring textbook.

In the pages of How To Earn A Living As A Freelance Writer (the first to be lied to and the last to be paid) you'll find sex, celebrities, violence, threats, unethical editors, scummy managers and lawyers, treacherous press agents, sex discrimination; as well as a how-to for earning money by writing down words.





ART AND ABOUT


SOUL OF A NATION: ART IN THE AGE OF BLACK POWER 1963–1983 This internationally acclaimed exhibition, organized by Tate Modern, celebrates art made by Black artists during two pivotal decades when issues of race and identity dominated and defined both public and private discourse. The de Young's presentation includes a focus on Bay Area artists whose work promoted personal and cultural pride, collective solidarity and empowerment, and political and social activism.

The exhibition is divided into sections which address important artistic collectives, the rise of the Black Power movement, the greater social impact of the 1965 Watts Rebellion in Los Angeles, and the distinct expressions of the Black Power movement which coursed through artistic engagement with photography, abstraction, figuration, painting, sculpture, assemblage, textile arts, and poster design.

The exhibition takes as its point of departure the influential Spiral collective. Founded by Romare Bearden, Charles Alston, Norman Lewis, and Hale Woodruff in 1963, the Spiral group mounted a single group exhibition in 1965.

Honoring the incredible legacy of Black Power in the San Francisco Bay Area, the de Young museum is hosting a line-up of programming and partners tied to celebrating this landmark exhibition. Featuring renowned artists, performers, musicians, activists, civic leaders, and others, these programs welcome special guests from around the Bay Area to bring Black Power to the forefront.

In addition, the de Young museum is offering free admission to the entire museum, including free entry to Soul of a Nation, for all visitors on four Saturdays throughout the run of the exhibition.

November 9, 2019 – March 15, 2020 de Young Museum in San Francisco, CA.

THE CLASH: LONDON CALLING an exclusive, free display celebrating a truly London album from 'the only band that matters'.

On November 15, 2019, the Museum of London will open a display celebrating The Clash's groundbreaking London Calling – an album that rocked the music scene, serving as an anthem for London, Londoners and music lovers globally.

To honor this anniversary, the Museum of London will showcase personal objects, images, music and memories from the band's history - some never before - in a free display.

London Calling was and is a hugely compelling melting pot of musical styles, driven by a passion for action and a fierce desire for social justice. The album's music and lyrics remain as relevant today as they were on release.

As well as showcasing the influences and context to the writing and recording of the seminal double album, this new exclusive display at the Museum of London will examine how the capital influenced The Clash as they became the most popular British band of the 20th century.

To reflect the band's diverse range of political, emotional and musical interests a broad range of items will be on show, including:
Paul Simonon's broken Fender Precision Bass, smashed on stage at The Palladium in New York City on September 21, 1979
Mick Jones' handwritten album sequencing note
Joe Strummer's notebook from the period when the album 'London Calling' was rehearsed and recorded
Joe Strummer's typewriter used to document ideas, lyrics and other writings

To coincide with the opening of the display, Sony Music will release the London Calling Scrapbook - a 120-page hardback companion which comes with the album and contains hand-written lyrics, notes, photos and previously unseen material from the period when the record was made.






E-Book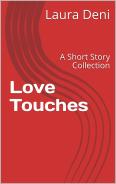 Soft back Book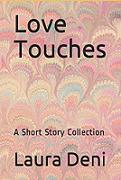 THE MUSIC GOES ROUND AND ROUND


HAYDEN TEE: FACE TO FACE released by Broadway Records.

Hayden Tee - people should be lined up around the block to hear this man sing!

Hayden Tee: Face To Face is - Powerful. Brilliant. Moving. Extraordinary.

So many aspects of this record stand out, not the least of which - the well thought out selection of songs.

If you enjoy great singing, music, orchestrations, presentation - then Hayden Tee: Face To Face is for you.

Hayden is best known for his award winning portrayal of Javert in the Australian, Broadway and Dubai productions of Les Miserables. He also played Trunchbull in London's Matilda the Musical.

Villains are a most interesting aspect of any production and Tee sings them to perfection. As he puts it in his album booklet introduction: "These are all characters who are rebels and antagonists. Some may say villains but none of these characters see themselves this way. I have inhabited many of these on stage and I feel a very strong affinity with those I haven't."

All of the selections are full blown, intense, dramatic, revealing or inspiring.

The album includes songs from his starring roles in Matilda, Les Misérables, and 1776, along with songs by Jason Robert Brown, Andrew Lloyd Webber, Adam Guettel, Kander and Ebb, and more.

The agonizingly poignant Lily's Eyes features a duet with fellow Les Misérables alum John Owen-Jones.

Some loves can be too painful to remember as sung in Lily's Eyes, about a brother, Dr. Neville Craven, who loved his brother Archibald's wife. When she dies leaving behind niece Mary Lennox who would be orphaned at the age of 10, and comes to live in Lily's old home, both brothers realize that she looks a lot like Lily - Lily's Eyes and are distraught by that resemblance.

The Secret Garden is a musical based on the 1911 novel of the same name by Frances Hodgson Burnett. The musical's script and lyrics are by Marsha Norman, with music by Lucy Simon. It premiered on Broadway in 1991 and ran for 709 performances, winning several Tony awards.

I know the old adage about "leave them wanting more." However, this sumptuous recording contains only 9 tracks. When those finished I wanted more - a lot more.

The Budapest symphony orchestra playing 63 instruments backs this exquisite album features arrangements by Nigel Ubrihien.

The Face to Face track list:
1. Stars (Les Misérables)
2. I Don't Care Much / So What (Cabaret)
3. Lily's Eyes (The Secret Garden) with John Owen-Jones
4. Empty Chairs at Empty Tables (Les Misérables)
5. Till I Hear You Sing (Love Never Dies)
6. It All Fades Away (The Bridges of Madison County)
7. Molasses to Rum (1776)
8. The Smell of Rebellion (Matilda The Musical)
9. How Glory Goes (Floyd Collins)

Engineered by James Kemster, Jonny Solway Ben Robbins.

Recorded at Rockcandy Studios (Australia). Dean Street Studios (UK). Budabest Scoring Studios (Hungary), Umbrella Studios (UK). Mixed and mastered by Ben Robbins. Mixed andmastered at Umbrella Studios (UK).



SPREADING THE WORD


ROYALS REMEMBERING JOURNALISTS

Camilla, the Duchess of Cornwall being led to her pew. Photo: St. Bride's Church.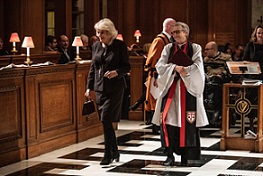 on October 29, 2019 Camilla, The Duchess of Cornwall attended a service at St Bride's Church in London to commemorate journalists, camera-crew and support staff who have lost their lives on the frontline. This year, the Journalists Commemorative Service service was entitled "Bearing Witness", recognizing that there are many journalists who are missing or held captive, and many who continue to report at great risk. HRH is Patron of the Guild of St Bride.

An address was given by Paul Conroy, photojournalist and filmmaker, and readings were presented by other senior figures from across the media industry. The service will be led by The Revd Canon Dr Alison Joyce, Rector of St Bride's.

"Our ministry to journalists and to those working in every area of the media industry, remains one of the most important and distinctive aspects of our life at St Bride's," explains the church.

"Our Journalists' Altar, in the north-east chapel of St Bride's, serves as a constant vigil for those across the globe who have put themselves in grave danger so that we can be informed of events and regimes that could otherwise go unscrutinized.

"That ministry is never more apparent than at our annual Journalists' Commemorative Service, which is attended by leading figures in the world of the press, television, radio, and digital media.

"During the service we light candles for journalists, photographers, camera-crew, and support staff who have died or who have been killed on the front-line; we remember also those who are missing, imprisoned, or held hostage; and we also hold in prayer those who are out in the field, covering stories at great personal risk to themselves. "Bearing Witness" serves to remind us of the mission of journalists: to faithfully record all they see and hear, to bear witness to the truth at all costs and to report that truth so that none can say "I did not know."

THE KING AND I that magnificent, unequaled Lincoln Center revival recorded during its 2018 run in London's West End with original Lincoln Center Theater cast members Ken Watanabe as the King and Kelli O'Hara in her Tony-winning performance as Mrs. Anna, along with Ruthie Ann Miles as "head wife" Lady Thiang, who won the 2015 Tony Award for Best Featured Actress in a musical airs November 8, 2019 on PBS. Don't miss it.

THE LITTLE MERMAID LIVE! Auli'i Cravalho as Ariel, Queen Latifah is set to play Ursula. Renowned reggae musician, singer, DJ, actor and Grammy winning artist Shaggy will voice the beloved crustacean, Sebastian. John Stamos will reprise his Hollywood Bowl role as the eccentric French cook. Also, Graham Phillips will return to his live theater roots in the role of Prince Eric in this musical reinterpretation honoring the 30th anniversary of one of the most beloved Disney films of all time. Directed by Hamish Hamilton, the classic film will be reimagined for a live studio audience. The interesting and inventive, heavily promoted live event looks like it will be most enjoyable for both children and adults. Tuesday on ABC-TV.

REVOLUTIONARY PRODUCER AND RECORDING ARTIST DR. DRE and the music industry's most revered producers, engineers, and artistic professionals will gather on Wednesday, January 22, 2020 at the iconic Village studios in West Los Angeles for the Recording Academy's 13th annual Producers & Engineers Wing Grammy Week celebration. Known as the official kickoff to Grammy Week, the signature event will pay tribute to the artistic achievements and innovations of Dre - one of the music industry's most groundbreaking producers of all time.

ONE LESS AWARD the National Academy of TV Arts and Sciences has announced that the Outstanding Musical Performance in a Daytime Program category at the Daytime Emmy Awards will be eliminated.

The award was first presented in 2016. Statistics show the award was repeatedly given for a Broadway show segment performed on The Today Show. The cast of The Color Purple received the Emmy in 2017. Dear Evan Hansen and The Band's Visit took home the awards in 2018 and 2019, respectively.

BLUE NOTE RECORDS 60th BIRTHDAY CELEBRATION The State of Jazz 2019 tours celebrating the 60th birthday of famed jazz label Blue Note Records features Detroit saxophonist James Carter, James Francies the Houston-born, NYC-based pianist and composer, and Kandace Springs the Nashville singer and pianist.

Tour stops include
Nov. 3 – Tilles Center for Performing Arts – Greenvale, NY
Nov. 6 – State Theatre New Jersey – New Brunswick, NJ
Nov. 7 – Shalin Liu Performance Center – Rockport, MA
Nov. 8 – Grand Opera House – Wilmington, DE
Nov. 10 – McAninch Arts Center – Glen Ellyn, IL
Nov. 11 – City Winery Nashville – Nashville, TN
Nov. 12 – Victoria Theatre – Dayton, OH
Nov. 13 – Gill & Tommy LiPuma Center for Creative Arts – Cleveland, OH
Nov. 14 – Sharon L. Morse Performing Arts Center – The Villages, FL
Nov. 15 – Farmington Civic Center – Farmington, NM
Nov. 16 – Tempe Center for the Arts – Tempe, AZ
Nov. 19 – Harris Center for the Arts – Folsom, CA
Nov. 21 – Moore Theatre – Seattle, WA





IN THE EYES OF THE LAW


WAYNE NEWTON HOUSE INTRUDER Wesley Martin, 22, was sentenced to a maximum of 64 years in prison last Tuesday, October 29, 2019 by District judge Michael Villani. Martin, called a "serial Burglar" who twice burglarized entertainer Newton's home.

District Judge Michael Villani decided that Martin should serve a maximum of 64 years in prison. Martin was convicted in June of 11 felony counts, including home invasion, in connection with two June 2018 break-ins at the home Newton shares with his wife and their teenage daughter.

Items from the first burglary were recovered from Martin's home, and stolen jewelry was traced to Martin after he sold it at a pawnshop, prosecutors said. Items stolen during the second burglary have not been recovered.

The Newtons arrived home during the second burglary on June 13, 2018, startling Martin and another man who were inside. The second man has yet to be identified.

At trial, Newton testified that two of the family's Rhodesian Ridgebacks dogs attacked the excaping burglars after one of them threatened his wife with a crowbar. Both dogs were injured, he stated, including one dog having its teeth knocked out.



E-Book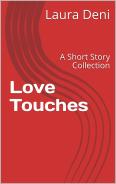 Soft back Book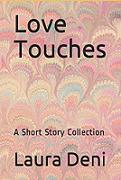 CAMILLA, THE DUCHESS OF CORNWALL

Camilla, the Duchess of Cornwall with the mother of Kieran Shafritz de Zoysa, 11, who was tragically killed in a terrorist attack at the Cinnamon Grand Hotel in Colombo, Sri Lanka on Easter Sunday. His essay 'My Cultural Connections' brings to life the streets of Colombo, Sri Lanka and details his personal cultural journey and move to the country. His mother attended the reception to accept Kieran's certificate on his behalf.


in her role as Vice-Patron of The Royal Commonwealth Society, presented prizes to this year's winners of The Queen's Commonwealth Essay Competition at Buckingham Palace. This is HRH's sixth year of hosting the reception on behalf of The Queen.

The contest is the world's oldest international writing competition for schools, and the theme for 2019 was "A Connected Commonwealth", which was launched by HRH in Ghana last year.

Entrants were asked to consider how they can work to use cultural, technological and environmental connections for positive change across the Commonwealth.

A pan-Commonwealth body of more than 100 volunteer judges, drawn from 40 different countries, assessed entries across every region of the Commonwealth and approximately one third of entrants received Gold, Silver and Bronze awards. Approximately 140 aspiring young writers received Gold Finalist Awards and were among those selected for consideration by the Final Panel. Judges commented on the skill and talent shown by many of the young writers, with entries described as 'massively memorable' and 'very powerful'.

In recognition of their outstanding achievement, the winners visited London to take part in a week of educational and cultural events, including an Awards Ceremony at Buckingham Palace in the presence of Her Royal Highness The Duchess of Cornwall.

The winners are: Senior Winner: Catherine Wang, Canada. Catherine's poem 'Beached' follows the heart-breaking experience of three passers-by as they find a whale washed up on a beach.

Senior Runner-up: Nnemdi Ozoemena, Nigeria. Ozoemena's story 'Hello' is the tale of two young people struggling with issues in their society who do not feel truly appreciated for whom they are but who find common ground and become friends, told through direct messages on Twitter.

Junior Winner: Veronica Shen, Singapore. Veronica's poem 'Lost' follows the story of a girl growing up in China as it explores a complicated relationship with the country's past.

Junior Runner-up: Elise Jensen, Ghana. Elise's poem 'A place you feel connected to' is a vibrant, vivid celebration of her favorite elements of Ghanaian culture.

An additional runner-up in the Junior Category was also named in 2019, Kieran Shafritz de Zoysa. Kieran, 11, was tragically killed in a terrorist attack at the Cinnamon Grand Hotel in Colombo, Sri Lanka on Easter Sunday. His essay was entered posthumously by his mother, Dhulsini. Kieran's piece titled 'My Cultural Connections' brings to life the streets of Colombo, Sri Lanka and details his personal cultural journey and move to the country. His mother attended the reception to accept Kieran's certificate on his behalf.

The wife of Prince Charles revealed that next year's competition will be launched during their visit to New Zealand.

A literary enthusiast, she declared: "I am delighted to be helping to spread the word, and I am even more delighted that so many young people from across the Commonwealth are rising to the challenge of writing the word!"



ORRY written and performed by Nick Hardcastle. Based on the memoir Women I've Undressed by Orry-Kelly. Directed by Wayne Harrison (former artistic director of the Sydney Theatre Company).

Music direction by Anthony Zediker.

You're invited to the funeral of three-time Oscar winner and Hollywood legend, costume designer Orry-Kelly. Don't expect a little thing like death to stop the whip tongue and quick wit of the unapologetically gay Australian rascal who dressed and heard the secrets of stars like Marilyn Monroe, Bette Davis, Olivia de Havilland, Merle Oberon, Ingrid Bergman and Mae West — just to name a few. Fearless, funny and outspoken, Orry-Kelly lived life to the fullest, from his childhood in Kiama, to reveling in Sydney's underworld nightlife, to chasing his dreams of acting in New York, to Hollywood. Based on his memoir Women I've Undressed — found in a pillowcase in suburban Sydney nearly 51 years after his death — Orry incorporates music, dance, vaudeville routines, puppetry, digital art, special effects and a taste of those incredible gowns to share his irresistible story. Anyone who loves classic movies, fashion, gossip and Cary Grant will love Orry.

The creative include: Dramaturgy by Wayne Harrison. Scenic design by John Iacovelli. Lighting design by Jared A, Sayeg. Sound design by Cricket S. Myers. Costume design by Kate Bergh. Presented by Gentleman George Productions.

Performances through November 11, 2019 at the Lee Strasberg Theatre at The Lee Strasberg Theatre & Film Institute in West Hollywood, CA.

WHITE CHRISTMAS the Irving Berlin musical with the stage adaptation written by David Ives and Paul Blake.

Directed and choreography by Randy Skinner.

Starring David Elder as Bob Wallace, Jeremy Benton as Phil Davis, Kerry Conte as Betty Haynes, Kelly Sheehan as Judy Haynes, Brad Frenette as Ralph Sheldrake, Danny Gardner as Mike Nulty, Cliff Bemis as Ezekiel Foster, Lorna Luff as Martha Watson, alongside Conrad John Schuck as General Waverly. Emma Grace Berardelli and Kyla Carter will alternate in the role of Susan Waverly.

The ensemble will include Darien Crago, Sarah Fagan, Drew Humphrey, Bryan Thomas Hunt, Brianna LaTrash, Stephanie Brooks Martin, Chris McNiff, Daniel Plimpton, Kristyn Pope, Sean Quinn, Karilyn Ashley Surratt, Lamont Brown, Kimberly Immanuel, Tina Johnson, Kristie Kerwin, and Chris Shin.

The stage adaptation of White Christmas, features songs from the 1954 movie, including Snow; Sisters; Blue Skies; Love a Piano; Count Your Blessings, and the title song, as well as standards from the Berlin catalog.

The tour features the original staging and designs from the 2004 San Francisco premiere, leading to two seasonal runs on Broadway in 2008 and 2009. White Christmas has scenic design by Anna Louizos, scenic adaptation by Kenneth Foy, lighting design by Ken Billington, and sound design by Keith Caggiano, orchestrations by Larry Blank with vocal and dance arrangements by Bruce Pomahac, and associate choreography by Kristyn Pope.

White Christmas will preview November 9 in Bowling Green, Kentucky (Southern Kentucky Performing Arts Center), with dates to follow in Lincoln, Nebraska (November 11–13 at Lied Center for the Performing Arts); Sioux Falls, South Dakota (November 15–17 at the Washington Pavillion); Des Moines, Iowa (November 19–24 at the Des Moines Civic Center); Cleveland, Ohio (November 26–December 1 at Playhouse Square); Durham, North Carolina (December 3–8 at the Durham Performing Arts Center); Chicago, Illinois (December 10–15 at the Cadillac Palace); and Boston, Massachusetts (December 17–29 at the Boch Center).

NORMAL-C

The cast of Normal C Photo: Press handout.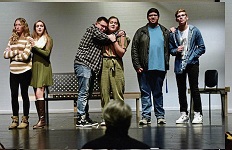 with a book by J.R. Hall and music and lyrics by Jason Coll.

Normal-C "dives with tremendous heart and Insight into what makes individuals special - including those with special needs." Three special needs teenagers face a dilemma, do they sacrifice all that they are to be "normal."

Starring Abigale Stark, Chris Storms and Quintin Michalski.

The musical follows three characters with special needs: Chloe (played by Abigale Stark) has dyslexia, Ben (played by Chris Storms) has Asperger Syndrome, and Eddie (played by Quintin Michalski) has non-verbal autism. The story centers on Chloe, Ben, and Eddie participating in a clinical trial for a drug that will make them "normal." Each teen has a different experience and all draw lessons on what makes them who they are.

Coll was commissioned to write the musical by Beacon College in celebration of its 30-year anniversary. Beacon College is the first four-year accredited college for students with diagnosed learning disabilities. Representatives from the college will be attending and filming the world premier in anticipation of producing the play on their campus.

Students performing in the show participated in sessions educating them on students with special needs.

Normal-C will be performed at Baldwin High School in Pittsburgh, PA November 7–9, 2019. Proceeds from ticket sales will benefit Special Olympics programming.

CYRANO adapted by Erica Schmidt from Cyrano de Bergerac by Edmond Rostand.

Music by Aaron Dessner and Bryce Dessner of The National, Lyrics by Matt Berninger of The National and Carin Besser, and Choreography by Jeff and Rick Kuperman.

Directed by Erica Schmidt.

Cyrano features Ritchie Coster (De Guiche), Josh A. Dawson (Le Bret), Peter Dinklage (Cyrano), Hillary Fisher (Orange Girl), Josh Franklin (Swing), Christopher Gurr (Jodelet), Blake Jenner (Christian), Jasmine Cephas Jones (Roxanne), Nehal Joshi (Ragueneau), Grace McLean (Chaperone Marie), Erika Olson (Ensemble / Swing) and Scott Stangland (Montgomery).

"A raw and transporting new version of the classic tale of unrequited love and ghostwritten letters, Cyrano tells the story of a proud man who, believing himself unlovable, agrees to woo the woman he loves for another. With a charged contemporary immediacy to the language, this adaptation by Erica Schmidt mines this enduring, human story for its deep vein of heartbroken yearning, with haunting and compelling music by members of the Grammy Award-winning band The National and the Emmy and Golden Globe Award-winning actor Peter Dinklage in the title role." The creatives are: Scenic Design by Christine Jones and Amy Rubin; Costume Design by Tom Broecker; Lighting Design by Jeff Croiter; Sound Design by Dan Moses Schreier; Hair, Wig and Makeup Design by Tommy Kurzman; Orchestrations by Aaron Dessner and Bryce Dessner; Music Supervision and Arrangements by Mary-Mitchell Campbell; Music Direction by Ted Author and Music Coordination by Kristy Norter. Casting by Patrick Goodwin, CSA / Telsey + Company. Production Stage Manager is Linda Marvel.

Official Opening Night takes place Thursday, November 7 st The Daryl Roth Theatre, New York City.

FIRE IN THE MIRROR by MacArthur Award winner and Residency 1 playwright Anna Deavere Smith.

Directed by Saheem Ali.

Featuring Michael Benjamin Washington.

There are three sides to every story: yours, mine and the truth. Following the deaths of a Black American boy and a young Orthodox Jewish scholar in the summer of 1991, underlying racial tensions in the nestled community of Crown Heights, Brooklyn erupted into civil outbreak. Fires in the Mirror was Anna Deavere Smith's response. The creative team includes Arnulfo Maldonado (Scenic Design), Dede M. Ayite (Costume Design), Alan C. Edwards (Lighting Design), Mikaal Sulaiman (Sound Design) and Hannah Wasileski (Projection Design), and Dawn-Elin Fraser (Dialect Coach). The Production Stage Manager is Alfredo Macias and Casting is by Caparelliotis Casting.

Officially opens November 11 in The Romulus Linney Courtyard Theatre at The Pershing Square Signature Center, New York City.

IS THIS A ROOM conceived by Tina Salter from the FBI transcript of Reality Winner's interrogation for leaking evidence of Russian interference in U.S elections.

Directed by Tina Salter.

Is This A Room originated with a limited run in January 2019 at The Kitchen in New York City. The Vineyard production featurs the complete cast from The Kitchen which includes Emily Davis as Reality Winner, Becca Blackwell as Unknown Male, Pete Simpson as Agent Garrick, and TL Thompson as Agent Taylor.

A true story, still unfolding. June 3, 2017. A 25-year-old former Air Force linguist named Reality Winner (Davis) is surprised at her home by the FBI, interrogated, and then charged with leaking evidence of Russian interference in U.S elections. Reality remains in jail with a record-breaking sentence. The FBI transcript of her interrogation is the heart of Is This A Room, conceived as a play and directed by Obie Award-winner Tina Satter, in which an extraordinary human drama unfolds between the complex and witty Reality, and the agents who question her. As Reality's autonomy shrinks before her eyes, a simmering real-life thriller emerges, asking what it is to have honor in this American moment, and how the personal can reverberate globally.

The design team includes scenic design by Parker Lutz (Ghost Rings), costume design by Enver Chakartash (Since I Can Remember), lighting design by Thomas Dunn (The Undertaking), sound design by Lee Kinney ("Daddy") and Sanae Yamada, original music by Sanae Yamada (Moon Duo, Vive la Void), and puppetry design by Amanda Villalobos (In The Green).

Extended to Sunday, November 24 at the Vineyard Theatre in New York City.



E-Book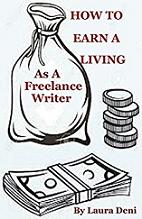 Soft back Book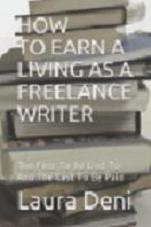 This is not your typical, totally boring textbook.

In the pages of How To Earn A Living As A Freelance Writer (the first to be lied to and the last to be paid) you'll find sex, celebrities, violence, threats, unethical editors, scummy managers and lawyers, treacherous press agents, sex discrimination; as well as a how-to for earning money by writing down words.





WHO'S WHERE




FLORIDA GEORGIA LINE on stage November 6, 8 and 9th at Zappos Theater, Las Vegas, NV.

UNDER THE STREETLAMP starring four critically acclaimed stars of stage and screen - Eric Gutman, David Larsen, Brandon Wardell and Shonn Wiley - including cast members from the Tony Award-winning musical Jersey Boys, offer tight harmonies and slick dance moves that harken back to an era of sharkskin suits, flashy cars, and martini shakers. Filled with great music and humorous behind-the-scenes tales, the concert brings back the classic hits of Frankie Valli, Elvis Presley, Tom Jones, The Beatles, Roy Orbison, Bobby Darin, and many others, and magically recreates the time when singers would gather under a street lamp to sing their favorite songs. November 9th at Brooklyn's On Stage At Kingsborough, in Brooklyn, NY.

CELINE DION stars November 5 at the Little Caesars Arena in Detroit, MI.

DOOBIE BROTHERS entertain Friday, November 8 at the Moody Theater in Austin TX. Staturday's gig is at the Golden Nugget Lake Charles in Lake Charles, LA.

THE CHARLIE DANIELS BAND stars Thursday, November 7, in The Charlie Daniels Band Saint Joseph, MO at the Missouri Theatre. Friday's stop is in St. Louis, MO at the River Casino & Hotel.


FINAL OVATION


ANN CRUMB a Tony nominated actress who created the role of Rose Vibert in the London and Broadway productions of Andrew Lloyd Webber's Aspects of Love and subsequently earned a Tony nomination for her title performance in Anna Karenina, died October 31, 2019 at her parents' home in at her parents' home in Media, PA from ovarian cancer. She was 69. Her death was announced by her vocal coach Bill Schuman.

She made her professional debut in a Philadelphia production of Harold Pinter's The Birthday Party. She received undergraduate and graduate degrees in music from the University of Michigan and studied violin. Her r violin-playing days ended after injuring her right arm in a fall from a horse.

In addition to Aspects of Love and Anna Karenina, she appeared on Broadway in Les Misérables and Chess. Her other theatre credits included London's The Goodbye Girl and Nine, the national tour of Man of La Mancha opposite Tony winner John Cullum.

Committed to the cause of animal rescue and adoption, in December 2009, she coordinated a "doglift" of over 50 dogs, all slated for euthanasia at shelters in the Midwest, to no-kill rescues in the Northeast, where homes could be found for them. She co-founded and was president of The Rescue Express, a non-profit animal rescue organization.

Survived by her father, Pulitzer-Prize winning composer George Crumb; her mother, the violinist Elizabeth Crumb; and her two brothers, composer David Crumb and Peter Crumb.


















Next Column: November 3, 2019
Copyright: November 10, 2019 All Rights Reserved. Reviews, Interviews, Commentary, Photographs or Graphics from any Broadway To Vegas (TM) columns may not be published, broadcast, rewritten, utilized as leads, or used in any manner without permission, compensation and/or credit.
Link to Main Page
---
Laura Deni



For the snail mail address, please E-mail your request.
CLICK HERE FOR COMMENT SECTION