! >
Broadway To Vegas
  SHOW REVIEWS     CELEBRITY INTERVIEWS     GOSSIP     NEWS 
| | |
| --- | --- |
| | |
PRAYING FOR THE PART - - A BABY BRODERICK - - SUPERSTAR TOURS - - LIVING LANDMARKS - - FOOTPRINTS ON THE MOON - -GRACELAND ON WHEELS - - MICHAEL FLATLEY TOPS CELINE DION - - PETER DUCHIN'S BLUE MOON - - DONATE . . . Scroll Down


MANY ARE CALLED, FEW ARE CALLED BACK & ONLY ONE WILL GET THE PART


Every Broadway star that is Catholic - and many who aren't - have made a stop at St. Malachy's. Immortalized in Going My Way, it's the place where The Great White Way comes to pray. St Malachy's has reached its centennial and there is much to celebrate.

Last Tuesday Father Joseph Kelly spoke with Broadway To Vegas about the place that is known as The Actor's Chapel, established in the heart of the theatre district on West 49th Street, so that actors could attend Mass and still make it to the theatre in time to perform. Ministering to the stars - be they on the ascendant, burning bright or burnt out has some unique demands.

For instance, that perceived problem about Liza Minnelli's bad karma which required a theatrical "house" call.



Liza Minnelli taking bows at the finale of Victor Victoria
"It was a very strange kind of an emergency," he recalled. "When Victor/Victoria was playing Julie Andrews got ill and couldn't perform for awhile. She was replaced by Liza Minnelli. Some of the stage people were very superstitious. They thought that Liza Minnelli, at that time, had very bad karma. They wanted me to come and bless the dressing room she was going to use, which had been Julie Andrews'."

"So I went over to Marriott Marquis, which is where Thoroughly Modern Millie is playing now, and I felt very strange. I walked out onto this empty stage with all of these rows of seats in front of me and muttered something - a blessing like an incantation and shook Lourdes water all over the seats."

"Then I went upstairs to bless the dressing room," he continued. "All the staff got together and we knelt down and we prayed. In the middle of it the door opens and in walks - Liza Minnelli. I thought - Holy Cow, what to we do now? I said, 'We were hoping and praying that your new time here will be successful and we are blessing everybody.' She said; 'Well, will you bless me?' And, I said yes, I would. Then, I did."



The 5th Annual Broadway Blessings Choir and officials: Back: Christine Pedi, Father Kelly (St. Malachy's), Marian Seldes who delivered the scriptural reading, Father Schnige (St. Luke's). Middle: Jana Robbins, Bob Ost, Bryan Batt, Barbara Brussels. Front: Vickie Phillips, Heather Mac Rae.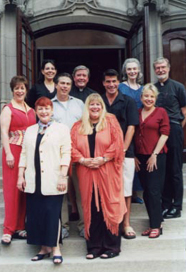 Each fall an interdenominational service, Broadway Blessing, is held at St Malachy's to pray for the new theatre season. Referring to the casting process, Fr. Kelly reminded the actors present, "Many are called, few are called back and only one will get the part."

You can't pray, give me the part. You can only pray - let me do my best.

"So much of my own personal involvement here is with trying to patch up broken dreams, so to speak," he said as his charming Irish brogue took on a note of sadness.

"Maybe trying to get somebody to see another possible orientation in their live that they find it extremely difficult to even consider. Kids that think they are going to make it here and then don't. Then they are heart broken and they come in. They have to talk about what it is they really want to do with their life. Sometimes we can possibly get them into theatre related work. Not necessarily everybody is going to make it big on the stage."

The Broadway Blessing that was held in 2001 took place on September 10. The next morning the world changed.

"The thing that affected us the most was the local firehouse which is only one block away. They lost 15 men," he said referring to Engine 54 ( See Broadway To Vegas column of September 23, 2001 ). "We had a lot of things for them. They are a great bunch of people. They really are. Like I said, they lost 15 of their finest down there, so we did a lot of healing there."

"I would say among the Broadway community itself there were terrific ripples of apprehension about ticket sales. And, I wouldn't say that has particularly died down. I think they are nervous about the long range sales. There are plenty of sales now for TKTS," he commented about the popular discount ticket booth. "They are doing okay, but I think with the long range booking, they are still a bit apprehensive."

"We have seen more people coming to Mass on Sunday. We see people coming in during the week. People lighting candles. You see people just kneeling - crying. And, you know that this is somehow or another connected with 9/11."



Tony nominee Andre De Shields was at St. Malachy's the Saturday before the Tony Awards. He lost. That year The Producers cleaned house. Photo By: Laura Deni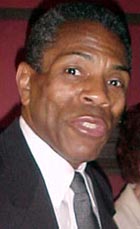 Andre De Shields was a 2001 Tony nominee - the year The Producers walked off with every conceivable award. The Saturday before the Tony Awards De Shields was at the five o'clock Mass at St. Malachy's during which he served as spokesperson for the Actors' Fund of America, receiving the proceeds from that afternoon's collection as a donation to the Fund.

Since then it hasn't been possible to earmark as many collection plates for charities.

"We are in a bad financial situation," admitted Kelly who has been with St. Malachy's for nine years. "There are things about this church that people probably don't know. We have almost four separate constituencies. We have our residents - the people in the area - which are elderly, poor people. There wouldn't be enough there at all to keep this church going."

Isabelle Stevenson, head of the American Theatre Wing, was honored by St. Malachy's The Actors' Chapel Encore Community Services with their Heart to Heart Award. Among Encore's vast program includes 12 employees who deliver meals to homebound clients.

"That would be one constituency," continued Kelly about the neighborhood citizens.

"The other would be business people who come in here for the midday Mass. The third would be tourists who come in mostly at the five o'clock Mass on a Sunday evening. The last, but certainly not the least, is the theatre folks themselves."

"I would say that now the thrust of the Actors Chapel would be to the infra structure of the Broadway Theatre. By that I mean the stagehands, dressers, the people in the box office, the people that show you to your seat. The union members. The musicians. They come and regard this as their spiritual home. Gerald Schoenfeld and the Shuberts are very good supporters of St. Malachy's," he said referring to the chairman of the Shuberts Organization, the largest theater owner on the Great White Way which, in addition to producing plays, owns 16 Broadway theatres.



The marriage registration of Douglas Fairbanks and Lucile LeSueur, better known as Joan Crawford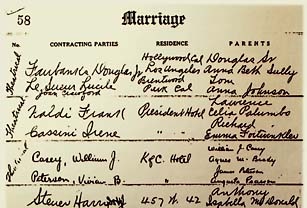 "Even major stars are not major in the sense that they were in the 40s," reflected Kelly. "All the really well-known stars of those days, those who were Catholic, came to Mass here," said Kelly, "like Spencer Tracy, Don Ameche, Bob Hope, Rosalyn Russell, Irene Dunne, Jimmy Durante, Pat O'Brien the names go on and on. Yes, Douglas Fairbanks was married here."

"The stars are different today," he continued. "I could stop ten people at Broadway and Times Square and ask them whose got the lead in Les Miz at the moment and they probably wouldn't be able to tell you."

Of course there are exceptions. The talented Brian Dennehy being one.

"We have a good relationship with the O'Neill theatre across the street. We have a very good relationship with who ever is there. I became quite friendly with Brian Dennehy when he was there was for that whole run of Death of a Salesman."

St. Malachy's is not restricted to the live stage crowd. Many motion pictures have used the place as a film site. One of the best remembered is the 1944 film Going My Way. Father Chuck O'Malley, played by Bing Crosby, is sent to St. Dominic's (St. Malachy's) church to try and save it from going bankrupt. The church had fallen into arrears under an aging priest played by Barry Fitzgerald.

Father Joe, as his parishioners call him was born, raised and ordained a Jesuit priest in Ireland. He attends Broadway shows as much as his schedule permits and has spent some time in the footlights.

"In our training as Jesuits we used to put on our own little in-house things which never went public," he laughed. "We would do Gilbert and Sullivan or we would do something crazy. We made up skits. We'd take a swipe at the superiors. Since it was all in house, you kind of got away with murder."

"About seven years ago there was a movie being made here in the city and they wanted a Catholic priest. And, they wanted a real priest," he said referring to the 1996 film City Hall, which was directed by Harold Becker and starred Al Pacino, John Cusack, Bridget Fonda, Danny Aiello, Martin Landau, David Paymer Tony Franciosa and Richard. Schiff.

"They heard of this place and they called. I wound up auditioning for the part. And, I go it. Yes, I had to audition for a role as a priest. What I did before hand was to have them fax me down the text so that I knew in some ways what I was suppose to do."

"It was a very small part. By small I mean about four seconds. I was so bloody nervous. I think I almost baptized somebody that I was suppose to be giving the last rites to. I was shaking. But they said - You're saying it in Latin. Nobody will know what the hell you're saying."

"The only scene that I had was with Al Pacino. He was great!," exclaimed Kelly about the Academy Award winner, who is currently starring at the National Actors Theatre's production of The Resistible Rise of Arturo Ui.

"There were long periods of time in-between," Kelly said referring to shooting the scenes. "It was set in a hospital, so we just sat on the edge of the hospital bed and he talked all about his life."

"I worked on the set for two full days. "It's funny because even thought it was such a short, tiny little thing I get residuals checks from Warner Brothers. The last one was for $7.18. At the beginning it was great. It was $100, $70, $50, $20 but $7.18 was the latest, so I think I am going to frame it."


PETER DUCHIN'S BLUE MOON


Blue Moon, published by Berkley Prime Crime launches the Philip Damon mystery series, inspired by the life and times of famed society orchestra leader Peter Duchin, who co-authored the novel with John Morgan Wilson. Blue Moon is Wilson's fifth mystery novel. Peter's autobiography, Ghost of a Chance, written with New Yorker editor, Charles Michener, was a national bestseller.

For years, Duchin's friend, Howard Kaminsky, encouraged Peter to write a mystery series inspired by Peter and his remarkable life as a legendary orchestra leader who has lived, laughed and loved among the most celebrated and influential people in the world. Peter, who'd been a big fan of mystery novels in his younger years - Nero Wolfe was one of his favorite characters - thought it was a terrific idea.



Peter Duchin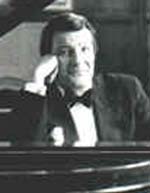 Howard introduced Duchin to his friend, agent Alice Martell, who suggested Peter meet her client, John Morgan Wilson, the Edgar Award-winning author of the Benjamin Justice mystery series.

They met and over a Scotch or two and hit it off. Immediately they began brainstorming possible characters and a plot premise for their first whodunit, written from the orchestra leader's POV. The two began working via E-mail.

The series begins in 1963, on the brink of the social and pop culture revolution; the backdrop for the first of the two book deal is San Francisco and the luxurious Fairmont Hotel, where the Peter Duchin Orchestra performed many times in the hotel's legendary supper club, the Venetian Room; and the book takes its title from a song that plays a role in the story.

In Blue Moon it's October, 1963. Handsome orchestra leader Phillip Damon appears to gave it all, but privately he is still grieving for Diana and their unborn child who were murdered in their apartment while Philip and his orchestra were on the road. Damon returns to San Francisco, where he met and courted his beloved wife. Philip seeks to embrace her memory in the colorful city she loved more than any other.

As he arrives, Philip is stunned to glimpse a lovely woman on the street who bears a striking resemblance to his late wife. That night, as his orchestra performs at a high society dinner dance in the famed Fairmont Hotel, that same woman Lenore Ashley arrives on the arm of the wealthy and influential Terrence Hamilton Collier III. When the lights go out, a woman screams. When they come back on, Collier lays dead on the dance floor with a ballroom filled with hundreds of potential suspects.

The murder propels Philip Damon into a complicated mystery that propels him to the brink of his own death.



John Morgan Wilson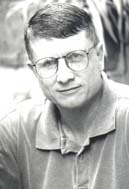 The well crafted plot results in a delicious read. Those who read Blue Moon will look forward to the second book which will be set in L.A.'s Coconut Grove.

Hopefully, somebody has already optioned these Philip Damon mysteries for a television mini-series. Set in a world of celebrity and social benefits it's a sexy, sophisticated cross between Hart to Hart and Nero Wolfe.

This past Wednesday a party by Book Events & Authors Unlimited, was held at Diane Landers Simon's Beverly Hills home, preceding Duchin's book-signing sojourn to San Francisco, the site - of course - the Venetian Room of the Fairmont Hotel.

This weekend, Duchin made his musical return to San Francisco with his orchestra playing at the St. Francis.



Broadway To Vegas is supported through advertising and donations. Priority consideration is given to interview suggestions, news, press releases, etc from paid supporters. However, no paid supporters control, alter, edit, or in any way manipulate the content of this site. Your donation is appreciated. We accept PAYPAL. Thank you for your interest.




ELVIS ON WHEELS


Mobile Graceland - a 53-foot-long, 18-wheel semi truck holding Elvis Presley's jewelry, clothing, instruments and other memorabilia - may be rolling your way.

Marking the 25th anniversary of Elvis' passing, Mobile Graceland is a museum-quality exhibit featuring authentic Presley memorabilia, much of which has never been displayed outside Memphis that spans the superstar's unparalleled career.

The exhibit, which offers a glimpse of the extensive Elvis experience visitors enjoy at Graceland each year, also includes rarely seen archival photographs of the legendary recording artist and four listening and viewing stations where fans can enjoy samples of Presley's work.

Mobile Graceland is on a 31-city-tour, appearing exclusively at 22 Harrah's casinos and 16 FYE (for your entertainment) stores. Through tomorrow at Harrah's in Reno, Nevada. November 6-7 at the FYE Mall Event in Los Angeles. November 9-10 at Harrah's at Lake Tahoe, Nevada, November 14 at the FYE mall in San Diego, November 15-16 at Harrah's at Rinon, California. On November 17 it stops at the NFL game in San Diego then rolls on Harrah's at Ak-Chin, Arizona. November 23-25 the truck stops at Harrah's in Laughlin, Nevada before moving on to Las Vegas to display at Harrah's November 27-December 15.


ART AND ABOUT


Dwayne Hickman has had many lives. He starred as Dobie Gillis. Then there were the years he spent in Las Vegas as an executive at the long imploded Landmark Hotel owned by Howard Hughes. During his tenure Hickman was credited with bringing country music legends Jerry Lee Lewis, Tammy Wynette and Roy Clark to the Vegas Strip. Hickman became a CBS vice president. Hidden deep inside the actor/executive was a painter.

For the last 15 years that is what he's be doing. Not just painting, but painting works that sell. His patriotic creations The Flag and Stars and Stripes are sold out.

He'll be in Salt Lake City on Nov. 9 to exhibit his artwork - his first gallery appearance in Utah. At that time Hickman will unveil two new limited-edition Giclee prints of his oil paintings. He'll also bring an extensive selection of his original oils and limited-edition prints. During Hickman's visit, patrons may purchase tickets for a drawing for a framed, limited-edition Giclee, with the entire proceeds going to Primary Children's Medical Center. A percent of sales will also be donated to the hospital.



SARAH JESSICA PARKER AND MATTHEW BRODERICK made a fast dash to Lenox Hill Hospital where, after a very short labor, Parker gave birth to a male of great importance - James Wilke Broderick. The new scene stealer weighed in at 6 pounds, 8 ounces and is 19-1/2 inches long.


SWEET CHARITY


NEW GEORGES' 10TH ANNIVERSARY CELEBRATION takes place Monday, November 4, at the Soho loft of composer Adam Guettel. This will be New Georges' first gala cocktail party. Honorary co-chairs: Cherry Jones and Mary O'Connor, Mary-Louise Parker, Billy Crudup and the Hon. Christine C. Quinn.

There will be drinks and hors d'oeuvres followed by a short performance: a "collage" of scenes from plays produced by the company. Among the actors expected to perform will be: Jessica Hecht, Frank Wood, Joanna P. Adler, Greer Goodman and Barbara Pitts. The folksinger Dar Williams is also scheduled to perform.

A silent auction will also be a part of the proceedings with such items as weekend getaways, tickets to Broadway shows, autographed memorabilia, works of art, a case of 1982 Bordeaux, and a very special bottle of The Glenlivet.

BOMBAY DREAMS held a benefit performance for the British Red Cross last Thursday, October 31. Much to the delight of both the cast and the audience in attendance was Her Majesty Queen Elizabeth, who is a patron of the British Red Cross.

SOMETHING WONDERFUL: THE RICHARD RODGERS CENTENNIAL benefit concert November 9th and 10th. This Benefit Concert will be presented at The Luckman Fine Arts Complex in Los Angeles and will honor Gordon Davidson. To date, the benefit will star: John Raitt, Shirley Jones, Rita Moreno, Hugh Panaro, Alice Ripley, Marilyn Lovell Matz, Christine Andreas, Karen Mason, John Barrowman, Patricia Morrison, Honey Sanders, Pamela Myers, Gregory Harrison, Linda Purl, Valarie Pettiford, Tyne Daly, Lesley Ann Warren and many more.

LIVING LANDMARKS GALA hosted by Landmark Liz Smith and with music by Landmark Peter Duchin and his Orchestra takes place at the Plaza Hotel, NYC on November 6.

Honorees for this benefit dinner are selected for "preserving" New York in their own special ways. The 2002 honorees include: Barbara Cook - Entertainer, Clive Davis - Music Industry Leader, Steve, Robert, Christopher, and Tim Forbes - Publishers, Philanthropists, Peter Martins - Ballet Master, New York City Ballet, and Mike Wallace - Journalist.

The Landmarks Conservancy is a nationally recognized organization which helps owners of older buildings by providing grants, low-interest loans, hands-on consulting services, workshops, and publications. In neighborhoods throughout the City and State homes, businesses, social service centers, cultural institutions, schools, houses of worship, and tourist destinations are preserved. The Conservancy's programs serve as models in cities across the country.


OTHER PEOPLE'S MONEY


MICHAEL FLATLEY has surpassed Celine Dion as the top money grabber in Las Vegas. He's already raked in over $1 billion from step-dancing. Now the toe tapping creator of Lord of the Dance has signed a whopping $250 million contract - and he's not even in the show. Flatley's Unicorn Entertainment is presenting Lord of the Dance at the Venetian hotel. The production opened November 1.



OUR HOUSE a musical based on the songs of pop group Madness has opened in London to rave reviews. Even Andrew Lloyd-Webber anointed the musical's director Matthew Warchus calling Our House "the most impressive debut by a musical director I have seen in my career. It was tremendous and the name of Matthew Warchus is one we will see many times in the future."

The production is a love story by Tim First around which vibrate the hits from Madness plus two new song written by the group, who are billed as associate producers. Warchus, who says he has been looking for a rock musical for ten years, offers no apologizes for the commercial nature of the show, but feels that Our House has much more in common with Oliver! and Blood Brothers than Mamma Mia. Our House tells the two different life stories of teenagers Joe, played by Michael Jibson, and his girlfriend Sarah (Julia Gay), depending on the path he takes after committing a petty crime.

On opening night the cast received a standing ovation before being joined on stage by the group, led by frontman Suggs, aka Graham McPherson. Our House at the Cambridge Theatre, London.

THE PALM SPRINGS FOLLIES Riff Markowitz and Mary Jardin's 12th edition of the terrific Follies, this one called Flying Down to Rio, a schmaltzy tribute to the movies of the '30s and '40s. First guest star is Gloria Loring, followed by the Four Lads, Jane Kean and Carol Lawrence. Opening night is November 5 at the Plaza Theater in Palm Springs, CA.

THE FOURTH WALL by A.R. Gurney. This look at suburban life stars Sandy Duncan and Susan Sullivan. Previews began Oct. 30, opens Nov. 13, Primary Stages, NYC.

JESUS CHRIST SUPERSTAR kicking off its national tour at the La Mirada Theatre for the Performing Arts, in La Mirada, CA, before heading into Las Vegas for a run at the Aladdin November 26-December 1.

Rocker Sebastian Bach is cast as the Messiah and Carl Anderson reprises his role as Judas, which he played in the 1973 film version of the rock opera penned by composer Andrew Lloyd Webber and lyricist Tim Rice. Other cast members include Natalie Toro as Mary Magdalene, Stephen Breithaupt as Pilate, Peter Kevoian as King Herod, Todd Fournier as Simon Zealotes, Lawson Skala as Caiaphas, Jeffrey Polk as Annas, James Clow as Peter, with apostles and disciples played by Zeyn Ali, Scott Allgauer, Eugene Barry-Hill, Christian Hoff, Lawrence Cummings, Vince Rimoldi, Noel Douglas Orput, Rocky Rodriguez, John Williford and soul girls and disciples played by Joan Almedilla, Suzanne Harrer, and Natalie Nucci, priests played by Perry Brown, Daniel Guzman, Raymond Patterson, Christopher Carothers, Brent Schindele and Dana Solimando.

For this entirely new production, Kevin Moriarty will direct, choreography is by David Wilder - basing both on the direction and choreography by Gale Edwards and Anthony Van Laast, scenic design by Peter J. Davison, costume design by Roger Kirk, lighting design by Mark McCullough and sound design by Jon Gottlieb and Phil Allen. Jesus Christ Superstar is produced by The Really Useful Superstar Company, Inc. and Nederlander Presentations, Inc., in association with Terry Allen Kramer. Executive Producer is Tom McCoy/McCoy Rigby Entertainment.

HOW NOW, DOW JONES originally seen on Broadway in 1967 in a production directed by George Abbott, ran 220 performances on the plot of a romance that sets Wall Street in a panic as the Dow is manipulated to the "all-time high" of 1,000 points. Max Shulman wrote the libretto, and the score represents one of two Broadway shows written by film composer Elmer Bernstein - His other show was Merlin.

How Now plays Nov. 8-10 under Sheryl Kaller's direction with Fred Lassen as Music Director. Part of the Fall 2002 Musical In Mufi series presented by The York Theatre Company, headed by Artistic Director James Morgan and Managing Director Louis Chiodo. Theatre at Saint Peter's, NYC.

THEORY OF THE LEISURE CLASS set against the background of stock market jitters and conspicuous consumption of 1900 New York, by Charles Leipart and Richard B. Evans. November. 4. as part of the Musical Mondays Theater Lab, a not-for-profit program that showcases emerging musicals in New York City, at the Broadway Theater Institute.

THE BAKER'S WIFE Music and Lyrics by Stephen Schwartz, book by Joseph Stein. Directed by Gordon Greenberg. This wry musical comedy addresses jealousy, lust, revenge, and - pastries. When the new Baker arrives in a rural French village, all is well until his beautiful young wife runs off with the local handyman, driving the Baker to distraction and the villagers to breadlessness. The popular Talkbacks permit the audience to participate in the process of creating a new musical at post-show discussions between the audience and creative staff. Wednesdays and Thursdays: Nov. 13, 14, 20, 21. Goodspeed Opera House The Norma Terris Theatre, Chester, CT November 7 December 1.

CAUGHT IN THE NET by Ray Cooney. Directed by Dennis D. Hennessy.

Direct from London's West End, this sequel to Cooney's popular farce Run for Your Wife continues the story of a taxi driver with two wives who has successfully concealed his double life from both women. When his son and daughter, half-siblings who have never met, get to know each other via the Internet, he scrambles to keep them apart and keep his secret.

Starring Richard Kline who played Larry on Three's Company.

Performances at the New Theatre Restaurant in greater Kansas City. November 7- February 2, 2003

BOSTON MARRIAGE by David Mamet stars Kate Burton (Anna), Martha Plimpton (Claire), and Arden Myrin in the Karen Kohlhaas-directed production is a drawing-room comedy set in the early 1900's. It's a linguistic sparring match - prickly and arch - between Claire and Anne, who live together, as their intimate relationship is about to explode.

Boston Marriage had its 1999 U.S. debut in Boston. The New York premiere at The Public Theatre begins previews November 5 for a November 20 opening and a run through December 8. The Beyond The Stage series takes place after selected shows, where audience members have the opportunity to meet the cast, talk with the director, hear from the playwright, and be part of a post-show discussion. Each discussion is hosted by a guest moderator. The first event for Boston Marriage takes place November 6.

FOOTPRINTS ON THE MOON launched by the Pittsburgh CLO, is staging auditions. The story of Neil Armstrong's famous "one small step for man, one giant leap for mankind" is brought to life with Footprints on the Moon. Journeying through the space age, this exciting musical explores the failures and successes NASA faced in pursuing its goal of landing a man on the moon and returning him safely to earth. From the first U.S. "astronaut," a 37-pound chimpanzee, to John Glenn, Jr.'s first orbit of the earth and competition from the Soviet Union, this musical is both an adventure and educational resource.

Auditions are being held November 20 at the Pittsburgh CLO Academy. Positions are available for Singers and Actors (age 18 and above) as well as for understudies/production assistants.

Interested performers call Buddy Thompson at (412) 281-2234.


LAUGH A LOT
BOB NEWHART getting laughs Saturday at the Chandler Center in Chandler, Arizona.

THE SMOTHERS BROTHERS bickering about whom mom likes best Nov 5-16 Las Vegas Hilton Hotel.

DENNIS MILLER brings his on target insight to the Danny Gans theatre at the Mirage Hotel Nov 8-9.

PAULA POUNDSTONE telling stories Thursday in Houston, Texas at the Verizon Wireless Theater. On Friday she can he found in Austin, Texas at the Paramount Theatre. She closes out the week, Saturday, in Grand Rapids, MN at the Reif Art Center.

JON STEWART making the folks laugh Saturday at Foxwoods Casino in Mashantucket, Conn.

BILL COSBY telling stories Friday in St. Cloud, Minn at Halenbeck Hall. On Saturday the Cos is in South Bend, Indiana at the Morris Performing Arts Center. The funny storyteller heads to the Sunflower State for a Sunday engagement in Topeka, Kansas at the Performing Arts Center.

JERRY SEINFELD has a two nighter Friday and Saturday at the Rosemont Theatre in Rosemont, Ill.


WHO'S WHERE


REBECCA LUKER AND GEORGE DVORSKY appear with the Virginia Symphony in two concerts titled The Broadway Concert: A Romantic Journey. Shizuo Kuwahara will conduct the symphony orchestra in a program that includes more than 30 songs from The Great White Way. November 8 and 9th. Chrysler Hall in Norfolk, Virginia.

ALICE RIPLEY kicks off the new The Music at Makor series presented by the 92nd Street Y.

The program is called Broadway Rocks and will debut Nov. 4. Ripley, a Tony Award nominee, will offer an evening of original music as well as a discussion about how a performer can successfully navigate both the Broadway and pop-rock worlds. The 92nd Street Y's Steinhardt Building, NYC.

A TRIBUTE TO RICHARD RODGERS by the National Symphony Orchestra conducted by Marvin Hamlisch. November 7-9. Prior to the November 8 performance, Conversations with Conductors: Marvin Hamlisch takes place at 6 PM. Concert Hall at the Kennedy Center for the Performing Arts. Washington, D.C.

BRUCE HORNSBY performing Thursday at the Palace Theatre in Stamford, Conn. On Saturday he's in the spotlight at the Bardavon Opera House in Poughkeepsie, New York.

JOHNNY MATHIS in a two nighter Friday and Saturday Caesars in Atlantic City, NJ.

ARLO GUTHRIE on stage Friday at the State Theatre in Easton, PA. On Saturday he performs at the Quick Center for the Arts in Fairfield, CT.

GREGORY HINES bringing his multi talented self to the Meyerson Symphony Center stage in Dallas, Texas.

GEORGE WINSTON entertaining Tuesday at the Middle School in Baker City, Oregon. On Thursday he performs at the Barrus Concert Hall in Rexburg, Idaho and on Thursday he is on stage at the Egyptian Theatre in Boise, Idaho.

STEVIE HOLLAND appears at Danny's Skylight Room in NYC in four special performances November 5 & 12 and December 5 &12. The program will consist of theater and jazz standards by Jerome Kern, Antonio Carlos Jobim, Michel LeGrand and others. She will be accompanied by a duo led by pianist Jesse Green, who is the son of jazz great Urbie Green.

RAY CHARLES on stage November 8 at Texas Station in Las Vegas.

MOSCOW BOYS CHOIR perform Saturday, November 11 in San Luis Obispo, California at the Clark Center.

JEWEL on stage Thursday in Portland, Maine at the Merrill Auditorium. On Friday she is in the spotlight at Foxwoods Casino in Mashantucket, Conn. On Saturday the show is in Buffalo, New York at the Kleinhans Music Hall.

MAUREEN McGOVERN in the spotlight November 9 at the Landmark Theatre Gala in Port Washington, NY On November 10 she can be enjoyed at the Hanford Civic Auditorium in Hanford, CA

INDIA.AIRE performs Wednesday in Baltimore, MD at the Murphy Fine Arts Center. On Friday she can be enjoyed in Washington, D.C. at the DAR Constitution Hall. She'll be in the spotlight Saturday in Atlanta, Georgia at the Atlantic Civic Center Theatre and next Sunday she's center stage in Charlotte, North Carolina at the Ovens Auditorium.

DAVID COPPERFIELD wraps up his Las Vegas engagement Wednesday at the MGM Grand Hotel and then makes himself materialize Friday at the Orpheum Theatre in San Francisco for a three night gig.

ROBERTA FLACK singing Thursday in Milwaukee, Wisconsin at the Potawatomi Casino. On Saturday she stars at the Madison Civic Center in Madison, Wisconsin.

BARBARA COOK singing up a storm November 7 at the McCarter Theatre in Princeton, NJ On November 9 the incredible performer is at the Harriman Arts Program of William Jewell College in Kansas City.


PIFFLE AND PROFUNDITIES


The photo on the left shows a darling rare white tiger who wishes her masters - Siegfried & Roy - would hurry up and make the pumpkin pies appear. The photo on the right is of Carol Channing at a recent New York City booksigning for her tomb Just Lucky, I Guess with Richard Skipper as himself. Skipper usually stars as Channing in his award winning cabaret show.















Next Column: November 10, 2002
Copyright: November 3, 2002. All Rights Reserved. Reviews, Interviews, Commentary, Photographs or Graphics from any Broadway To Vegas (TM) columns may not be published, broadcast, rewritten, utilized as leads, or used in any manner without permission, compensation and/or credit.
Link to Main Page
---
Laura Deni



U.S. Postal Address: Post Office Box 60538, Las Vegas, NV 89160
CLICK HERE FOR COMMENT SECTION