! >
Broadway To Vegas
  
 SHOW REVIEWS CELEBRITY INTERVIEWS GOSSIP NEWS

| | |
| --- | --- |
| | |
JON BON JOVI IN A FEEDING FRENZY - - NORMAN ROCKWELL COLLECTIONS OF GEORGE LUCAS AND STEVEN SPIELBERG - - JOSE CARRERAS GALA - - THE ANGINA MONOLOGUES - - HARPS AND ANGELS AT THE MARK TAPER - - BAR ITALIA BY DAVE STEWART - - THE RIVALS STARS PENELOPE KEITH AND PETER BOWLES - - GHOSTS OF CHRISTMAS PAST TROLLEY RIDES - - DONATE . . . Scroll Down


JON BON JOVI IN A FEEDING FRENZY
Jon Bon Jovi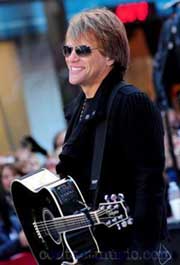 During this week of eating leftovers - after the average American consumed over 3,500 calories on just Thanksgiving dinner - there are many for whom 'leftovers' would be viewed as a gourmet feast.

Just ask Jon Bon Jovi, who is one of the good guys.

The rocker who is about to embark on a major world tour, including a March 19, 2011 stop at the MGM Grand in Las Vegas, likes keeping everyone's plate full.

Bon Jovi has opened a restaurant out of a soup kitchen in native Red Bank, NJ, called Jon Bon Jovi's Soul Kitchen. On last Tuesday's Ellen talker, Bon Jovi credited a Brian Williams' news segment with giving him the idea. The Jon Bon Jovi Soul Kitchen is a restaurant for those who can't afford to take their families out to eat.

This isn't a gimmicky publicity stunt.

Through his non-profit JBJ Soul Foundation, the megapopstar musician originally did a test run. A year ago he teamed with St, Anthony of Padua to open a "community restaurant" they called the Soul Kitchen to offer fine meals to the indigent. That pilot program, funded by a grant from The Soul Foundation, operated only on Fridays. A typical menu - French onion soup, salad, beef stew and roasted chicken.

About 80 volunteers waited tables, set up and cooked the meals. Those were served in the church gym which was transformed into more of a restaurant than a soup kitchen. During the pilot program Bon Jovi wasn't on site. Now that the overwhelmingly successful Soul Kitchen has expanded, it's more of a hands on endeavor.

Currently housed in a soup kitchen called Lunch Break, there are no prices on the menus, and it's possible to find the rock star's dad whipping up the vittles. Jon's wide Dorothea and their daughter Stephanie also work in the restaurant, and Jon claims to wash dishes when he's in town.

If you can pay, you pay what you can. If you can't, you volunteer. He explains, "You come and there's no prices on the menu, so the dignity of a family having this wonderful experience together (is restored)... and if you can't pay, you volunteer... either in the food pantry or in the kitchen or prepping.

"And if you can pay, you wanna see effective change, put a $20 (dollar bill) in the envelope because you've just paid for the meal for the family next to you."

He adds, "If you ever wanna come and see me washing dishes, I'm really good at it."

This isn't Bon Jovi's first foray into offering a hand up.

The Food Bank for New York City has honored the musician for his philanthropic efforts. The organization, which provides 300,000 free meals a day to New Yorkers in need, said Bon Jovi was recognized at the group's 6th annual Can-Do Awards Dinner April 21 at Abigail Kirsch's Pier 60 at Chelsea Piers on the Hudson River in Manhattan. Co-chairing the dinner was chef/author Mario Batali and his wife Susan Cahn.

"Self-reliance, optimism and community are key concepts Jon Bon Jovi refers to, not just in his music, but also when articulating his desire to aid Americans without affordable housing, job training, counseling and other such services," the organization said in a news release.

"Jon Bon Jovi has demonstrated an uncommon commitment to ending hunger. We applaud his passion, his compassion and his generosity of spirit," Dr. Lucy Cabrera, president and chief executive officer of the Food Bank for New York City, said in a statement.

When on tour Bon Jovi has visited schools and homeless shelters. He kicks off a major tour on February 9 at the Bryce Jordan Center in University Park, PA. The tour runs through July 31, 2011.

The Bon Jovi Live 2011 tour has set aside a limited number of excellent seats per show that cannot be purchased anywhere except through the Soul Foundation. A portion of every sale will be donated to the Jon Bon Jovi Soul Foundation.



Broadway To Vegas is supported through advertising and donations. Priority consideration is given to interview suggestions, news, press releases, etc from paid supporters. However, no paid supporters control, alter, edit, or in any way manipulate the content of this site. Your donation is appreciated. We accept PAYPAL. Thank you for your interest.


ART AND ABOUT


TELLING STORIES

Norman Rockwell, Children Dancing at a Party (Pardon Me), 1918 oil on canvas Collection of Steven Spielberg © 1918 SEPS: Licensed by Curtis Publishing, Indpls, IN. All rights reserved.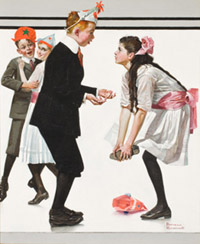 is the first major exhibition to explore in-depth the connections between Norman Rockwell's iconic images of American life and the movies. Two of America's best-known modern filmmakers - George Lucas and Steven Spielberg - recognized a kindred spirit in Rockwell and formed significant collections of his work. Rockwell's paintings and the films of Lucas and Spielberg evoke love of country, small town values, children growing up, unlikely heroes, acts of imagination and life's ironies.

Rockwell was a masterful storyteller who could distill a narrative into a single frame. His pictures tell stories about the adventure of growing up, of individuals rising up to face personal challenges, the glamour of Hollywood and the importance of tolerance in American life.

He created his pictures with strategies similar to those used by filmmakers.



Shadow Artist The Country Gentleman, February 7, 1920 oil on canvas, 25 x 25 in. Collection of George Lucas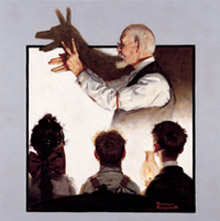 The exhibition at the Smithsonian American Art Museum in Washington, DC is based on new research into Rockwell, his work and the relationships between the artist and the movies. It showcases fifty-seven major Rockwell paintings and drawings from these private collections.

The Smithsonian American Art Museum is the only venue for the exhibition. Telling Stories is organized by Virginia M. Mecklenburg, senior curator.

A 12-minute film, co-produced by the museum and filmmaker Laurent Bouzereau, is shown continuously in the exhibition galleries. It features interviews with Lucas and Spielberg that reveal their insights into Rockwell's art and why certain works appealed to them.

There are no tickets. Photography is not permitted in this exhibition. The exhibition is free. Through Sunday, January 2, 2011. The Smithsonian American Art Museum in Washington, DC is closed December 25.



SWEET CHARITY


JOSE CARRERAS GALA

Jose Carreras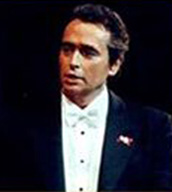 in support of the José Carreras International Leukaemia Foundation and Asthma UK.

Carreras will perform as will Dame Kiri Te Kanawa, Ikuko Kawai, Alfie Boe, winner of Placido Domingo's Operalia competition Dimos Flemotomos.

This year's Gala will be a celebration of young talent.

The first half of the evening will be a semi-staged performance of the Party Scene from Die Fledermaus featuring Diva Opera and young stars from the Solti-Te Kanawa Academia with the Royal Philharmonic Orchestra, conducted by maestro David Giménez.

Wednesday, December 8, at Royal Albert Hall in London.

ARTRAGEOUS starring Audra McDonald who has won four Tonys and two Grammys, and stars on the hit ABC drama Private Practice. She returns to Scottsdale Center for the Performing Arts to fill in for Bernadette Peters, who had to cancel her appearance due to the extended run of her current Broadway show, A Little Night Music.

Joined by a jazz trio, Ms. McDonald will perform an intimate evening of Broadway favorites, classic Hollywood songs and original music. The performance is preceded by a reception and dinner.

Saturday, December 4, at the Virginia G. Piper Theater in Scottsdale, AZ.

Proceeds benefit the dynamic and diverse performances, exhibitions and arts education and outreach programs presented by Scottsdale Center for the Performing Arts and Scottsdale Museum of Contemporary Art (SMoCA).

DECEMBER PEOPLE Robert Berry, lead vocalist and bass player; Gary Pihl, guitars/vocals; Mike Vanderhule, drummer and percussionist; Jack Foster, on second guitar; Dave Medd, on keys and vocals - all players from well known bands, come together each December to stage performances which benefit various charities. They'll be participating in the December 5th International San Jose Holiday Parade, considered one of the Top 25 Parades In America by the International Festivals and Events Association. The parade steps off the holiday season in Northern California with its giant helium balloons, over two dozen marching bands, creative floats, dozens of specialty units, clowns and Santa Claus.

Then on Friday, December 10, December People are part of the San Jose Can Jam charity food drive at the Avalon. The KFOX Radio 98.5 sponsored event will also showcase the winners of this year's Last Band Standing contest.

THE ANGINA MONOLOGUES Join the UKs top comedians as they give us their unique take on affairs of the heart. Hosted by the multi BAFTA winning Victoria Wood, The Angina Monologues is an initiative by the British Heart Foundation to raise awareness of heart disease in women, in a language everyone understands - humor.

The evening of incisive comedy will feature Victoria and her star studded guests - Andi Osho, Harriet Thorpe, Isy Stuttie, Jo Brand, Joanna Scanlan, Katy Brand, Ria Jones, Roisin Scanlan and Vicki Pepperdine - to cover everything from lost loves and laughter lines to daft diets and doctors' waiting rooms.

In Victoria's own words: "The Angina Monologues will bring together our most fantastically funny women for a night of stand up, sketches and music. We all need a bit of hearty laughter."

Victoria Wood has won more television BAFTAs than anyone in BAFTA history. Victoria is currently working on a screenplay about the fraudulent classical pianist Joyce Hatto, to be filmed next year. Next summer Victoria will be directing a play with music That Day We Sang for the Manchester International Festival, about the famous 1929 recording of Nymphs and Shepherds by the Manchester Children's Choir.

The Angina Monologues takes place Sunday, December 5, at the Theatre Royal Haymarket in London.

BROADWAY ROCKS ANAHEIM a benefit to raise money to build a new performing arts center in Anaheim, CA took place last night, November 27, at the Heritage Forum in Anaheim.

Staged by The Anaheim Performing Arts Center Foundation, produced by Ronn Goswick with associate producer Julie Garnye, the evening which included dinner, performance and a post show reception, was directed by Calvin Remsberg. The concert featured musical direction by Gerald Sternbach.

Those performing included: Mary Ann Mobley, John Lloyd Young, James Barbour, Vicki Lewis, Michelle Duffy, David Engel, Jennifer Shelton, Nicole Parker, Caitlin Baunoch, James Snyder and The Marvelous Wonderettes (Bets Malone, Beth Malone, Misty Cotton and Darcie Roberts) with a holiday medley from The Winter Wonderettes.

Other cast members included Lesli Margherita, Jeremy Davison, Tricia Kelly, Tyler Milliron, Nathan Shrake, Julie Garnye, Joan Ryan, Aleks Pevec, Erica Ash, Berlando Drake, Ray Garcia, Crystal Starr Knighton, Jennifer Aedo, Lea Thompson, Derek Klena, Erich Bergen and Jenna Leigh Green as well as OCHSA The Kids Next Door.

GEORGE HARRISON'S ALL THINGS MUST PASS 40th ANNIVERSARY BENEFIT CONCERT

George Harrison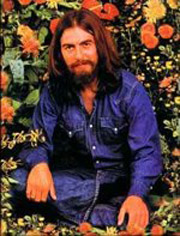 marks the ninth anniversary of Harrison's death from cancer. The Brooklyn -based orchestral pop collective Universal Thump led by singer-songwriter-pianist, Greta Gertler & Adam D. Gold will perform All Things Must Pass in its entirety, at the Bell House in Brooklyn on November 29, in a 15-piece, expanded 'wall-of-sound' mode including: 2 drummers, 2 bass players, strings, horns, guitarists and keyboardists.

George Harrison's first solo (triple) album, released on November 27, 1970, All Things Must Pass is the highest-selling album of any solo Beatle, it was co-produced by Harrison and the legendary Phil Spector. Harrison recorded the albums right after the Beatles' breakup, hence the name.

16 vocalists have been invited to join the band in performing the first two albums with selections from the third instrumental record interspersed throughout the evening. The tribute concert raises money for the George Harrison Fund for UNICEF.

Special Guest Vocalists: John Wesley Harding, Amy Allison, Oren Bloedow (Elysian Fields), Amy Correia, Lee Feldman, Pete Galub, Missy Higgins, Byron Isaacs (Ollabelle), Courtney Kaiser (Kaiser Cartel), Dayna Kurtz, Carol Lipnik, Rick Moody, Chris Moore, David Nagler (Nova Social) & Therese Cox, Rozz Nash and PT Walkley.

Rick Moody will also write a short literary piece for the program, which will be available only at the show.






SPREADING THE WORD


GHOSTS OF CHRISTMAS PAST TROLLEY RIDES co-sponsored by The Mid-Atlantic Center for the Arts and Humanities (MAC) and the award-winning Equity professional East Lynne Theater Company in West Cape May, New Jersey.

"When the mother looked out the window, she saw a white figure made of snow. She saw her children creating the image, and it amused her to think that they thought the snow-child would play with them."

And, indeed, the figure made of ice and snow does mysteriously play with the children in Nathaniel Hawthorne's The Snow Image.

This tale is just one of three stories that are part of the repertoire of the Ghosts of Christmas Past. The other ghostly stories are based on Mary Wilkins Freeman's The Twelfth Guest, about a stranger who suddenly appears in time for Christmas dinner, and Frank R. Stockton's Old Applejoy's Ghost, about a long-dead relative who convinces his grandson to celebrate Christmas - or else. All have been adapted for storytelling by Gayle Stahlhuth and Frank Smith who is the main costumed storyteller.

Listen to these classic American ghostly tales, told in a dark trolley, while the twinkling lights of the beautifully decorated homes and streets of the West Cape May area are seen through the windows of the heated vehicle.

The "spirited" thirty-minute rides run almost nightly through January 1.

BROADWAY TALKS presented by The 92nd Street Y in NYC takes place Monday, December 6. Jordan Roth, President of Jujamcyn Theaters, continues his multi-evening 92nd Street Y conversation series, Broadway Talks, with Tony and Emmy Award-winning actress Elaine Stritch. Roth and Stritch will discuss her current role in A Little Night Music, among other topics of her legendary career.

CAROL CHANNING will appear at the Borders Store at Columbus Circle, NYC on December 1. The Tony award winner will sign copies of her latest album, For Heaven's Sake, a collection of spirituals. In honor of World AIDS Day, a portion of Borders' sales from For Heaven's Sake will go to Lifebeat, a non-profit organization the fosters HIV/AIDS prevention by mobilizing the music industry.

AN EVENING WITH NORMAN LLOYD

Norman Lloyd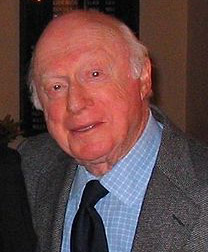 an American veteran actor, producer and director with a career in entertainment spanning more than seven decades, answers questions and shares stories about his work with Orson Welles and the Mercury Theater, his close relationships with people like Alfred Hitchcock and Charlie Chaplin, and his experiences on Broadway and in film working with the biggest names in the business.

New Jersey born Lloyd began his acting career in theater, first at Eva Le Gallienne's Civic Repertory Theatre in New York then joining the original company of the Orson Welles-John Houseman Mercury Theatre. Lloyd had a significant role with the first Mercury Theatre production as Cinna the poet, in Julius Caesar (1937). His 1938 Broadway role, playing Johnny Appleseed in Everywhere I Roam, was selected as one of the ten best Broadway performances of the year.

In 1942, Norman came to Hollywood to work with Alfred Hitchcock in a pivotal role in the film Saboteur, having been personally recommended by John Houseman. Soon other prestigious roles followed, including another stint with Hitchcock in Spellbound, The Southerner for Jean Renoir, and A Walk in the Sun for Lewis Milestone. Norman also co-starred in Charlie Chaplin's Limelight, which led to a lifelong friendship with Chaplin.

Norman was also a formidable presence behind the camera, first as an associate producer for Milestone (working on Arch of Triumph with Ingrid Bergman and Charles Boyer) and then as a director and producer for the groundbreaking TV show Omnibus. Later in his career, Hitchcock employed Norman as a producer on the famed TV show Alfred Hitchcock Presents, where he eventually became executive producer. Norman and John Houseman later teamed up again to produce and direct Charles Laughton in the world premiere of Bertolt Brecht's play Galileo.

But Norman never stayed away from acting for too long. He returned to Broadway numerous times, including a production with Hume Cronyn and Jessica Tandy in Madam, Will you Walk? and a legendary production of King Lear with Louis Calhern that cast Norman as The Fool. His countless appearances include a six-year stint on St. Elsewhere as Dr. Auschlander, a role and an experience he credits as being his most satisfying. He went on to play stand-out roles in Peter Weir's Dead Poet's Society and Martin Scorsese's Age of Innocence and more recently co-starred with Cameron Diaz and Shirley MacLaine in In Her Shoes. He recently filmed an episode of the TV hit Modern Family.

On the personal side, Norman has been happily married to his wife, Peggy, for 74 years - one the longest and most enduring in Hollywood history.

An Evening With Norman Lloyd is a One-Night-Only special event which will be presented on Sunday, December 5, at the Colony Theatre in Burbank, CA; followed by a light reception in the lobby.





STORK REPORT . . . .


KELLY PRESTON AND JOHN TRAVOLTA had a lot to be thankful for this past Thanksgiving. Two days before Turkey Day, Kelly gave birth to a son named Benjamin, who tipped the scales at 8 pounds, 3 ounces. The birth took place at a hospital in Florida, according to a statement from Travolta's publicist.

"John, Kelly and their daughter Ella Bleu are ecstatic and very happy about the newest member of the family. Both mother and baby are healthy and doing beautifully," the statement said.


GET WELL SOON TO . . . .


BILLY JOEL who underwent double hip replacement surgery in a Long Island, New York hospital. Joel suffered from a congenital hip ailment.


CURTAIN DOWN


ELLING the odd-couple comedy by Simon Bent which marked the Broadway debut of film actor Brendan Fraser, and also starred Tony Award winner Denis O'Hare, Jennifer Coolidge, Tony Award winner Richard Easton, and Jeremy Shamos, will close on Broadway after the matinee of November 28 at the Ethel Barrymore Theatre. Directed by Doug Hughes, the production will have played 22 previews and nine regular performances.



FASCINATING RHYTHMS

Melissa Manchester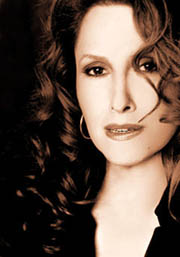 directed by World Champion/Grand Champion dancer and choreographer Cate Caplin, with musical direction by Dean Mora, and arrangements by Stephen Oberhoff. Starring Grammy winner Melissa Manchester as guest vocalist.

Eight award-winning dancers perform a range of American and International styles, including Mambo, Samba, Waltz, Foxtrot, Argentine Tango, Rumba, Cha Cha and Lindy Hop.

The talented Melissa Manchester performs songs by Irving Berlin, George Gershwin and others, as well as a medley of some of her classic hits, including Midnight Blue, Don't Cry Out Loud, Come in from the Rain, The Theme from Ice Castles (Through the Eyes of Love), and the blockbuster she co-wrote with Kenny Loggins, Whenever I Call You Friend. The event also includes songs by the Bee Gees, Bill Haley and the Comets and others.

The dance ensemble includes Anya Christopher Beroiz Willem DeVries, Melissa Giatino, Michael Kuka, Natalia Lind, Alicia Michelle Richardson and Richard Schwartz.

Fascinating Rhythms plays December 1 through December 19, with possible extension through December 23. The Opening Night Gala is Sunday, December 5, followed by a post-show party with dance music performed by Mora's Modern Rhythmists at a private location.

Rubicon Theatre Company in Ventura, CA.

THE YEOMEN OF THE GUARD by Gilbert & Sullivan presented by America's Preeminent Gilbert & Sullivan Repertory Ensemble the New York Gilbert & Sullivan Players under the artistic and music direction of Albert Bergeret.

The Yeomen of the Guard, or The Merryman and His Maid is the most operatic of the Gilbert & Sullivan masterpieces. The score is full of grand and intimate moments - delicate, dramatic, and sincerely moving by degrees. The only G&S collaboration which takes place in an actual historic time and location, it nevertheless contains the wit and satire of human nature which define their art.

Set in the Tower of London during the turbulent reign of King Henry the Eighth, The Yeomen of the Guard is the story of a gallant prisoner falsely accused, two girls who love him, and an out of work itinerant jester. A comic jailer and a busy body old lady provide comic relief from the multiple tales of intrigue as the heroic prisoner narrowly escapes execution, woos the woman to whom he is already secretly wed, and dashes the hopes of the jilted jester in the process.

All performances will feature the full score and dialogue with NYGASP's cast and orchestra.

December 5th at Peter Norton Symphony Space, NYC.

PHANTOM OF THE OPERA on December 6 will welcome Liz McCartney back to the role of Carlotta and Sean MacLaughlin who starred as Raoul in the touring version, brings that role to the Broadway company.

McCartney first played the role of the tempestuous opera diva over ten years ago, for nearly two years and over 600 performances from June 1999 to April 2001. She had initially joined the Broadway company in March 1999 as a member of the ensemble, prior to taking over the role of Carlotta that June. McCartney is one of thirteen actresses to have been cast as Carlotta in New York (not including alternates and understudies). In order and excluding return engagements, they are: Judy Kaye, Marilyn Caskey, Elena Jeanne Batman, Geena Jeffries, Patricia Hurd, Kelly Ellenwood, Leigh Munro, Liz McCartney, Rebecca Eichenberger, Patricia Phillips, Julie Schmidt, Anne Runolfsson and Kim Stengel.

McCartney succeeds Patricia Phillips. Since first taking over the role of Carlotta in June 2003, she's played four engagements with the Broadway cast with a total of more than 1,600 performances. She was the first person of African-American descent to play the role on Broadway and also previously performed the role as part of both the Toronto Company and on the Canadian tour.

MacLaughlin is the fourteenth actor to be cast as Raoul (not including alternates and understudies). He follows, in order and excluding return engagements: Steve Barton, Kevin Gray, Davis Gaines, Hugh Panaro, Keith Buterbaugh, Ciaran Sheehan, Brad Little, Gary Mauer, Jim Weitzer, Michael Shawn Lewis, John Cudia, Tim Martin Gleason and Ryan Silverman who has performed it on Broadway nearly 600 times. He also previously played the role in the Las Vegas production.

The longest-running show in Broadway history is produced by Cameron Mackintosh/Really Useful Group, Inc. and directed by Harold Prince. The musical by composer Andrew Lloyd Webber is now in its 23rd year at New York City's Majestic Theatre.

HARPS AND ANGELS conceived by Jack Viertel and features music and lyrics by Randy Newman and musical staging by Warren Carlyle. The world premiere of this new musical is directed by Tony winner Jerry Zaks.

The cast features Ryder Bach, Storm Large, Tony winner Adriane Lenox, Michael McKean, Katey Sagal and Matthew Saldivar.

The production is described as: "Randy Newman's witty, complex, bittersweet and often satirical songbook is at the heart of this new work, which creates a compelling, honest and humorous commentary on what it is like to be born, grow up, fall in love, and live and die in America."

Some of the Newman songs in the production include I Think It's Going to Rain Today, Sail Away, Marie, Louisiana 1927, Feels Like Home, You've Got a Friend in Me and I Love L.A.

The production features scenic design by Stephan Olson, costume design by Stephanie Kerley Schwartz, lighting design by Brian Gale, sound design by Philip G. Allen and projection design by Marc Rosenthal. The music director is Michael Roth. The production stage manager is David S. Franklin.

On stage at the Mark Taper Forum in Los Angeles through December 22.

SAM EATON'S THE QUANTUM EYE is his entertaining and fascinating exploration of mentalism, magic, perception and deception, where extraordinary ability and gentle humor blend with the audience to make for a unique performance every time. Performances December 4, 11 and 18th at the Zinc in NYC before moving to NYC's Triad Theatre on December 24.

BAR ITALIA

Dave Stewart outside of Bar Italia on 22 Frith Street Soho, London. Photo: Stewart's Martini Moment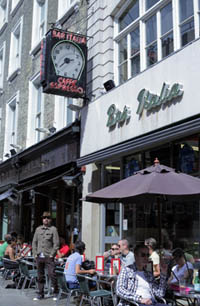 by Eurythmics star Dave Stewart with Porridge and The Likely Lads writer Ian La Frenais. The stage musical is the story of a famous London cafe - a place where Stewart is considered one of its most famous customers.

The location was famous before the cafe opened.

On January 26, 1926, John Logie Baird gave the first public demonstration of something called 'television' at 22 Frith Street, the building where Bar Italia is located. The blue plaque above the front door commemorates this event.

The Polledri family opened Bar Italia, one of London's first continental coffee shops, to cater to London's Italian immigrants. The cafe is still own by the Polledri family, currently run by Antonio Polledri, grandson of the founders Luigi and Caterina.

When the cafe opened in 1949 American superstars Bud Abbott and Lou Costello were on hand. The eatery has continued to be a favored haunt of celebrities ranging from Rocky Marciano to Francis Ford Coppola.

The musical Bar Italia will tell the fictional story of the owners' son, who is lined up to take over the cafe but becomes involved with local criminals. Stewart is using the real cafe's colorful history. That will provide him with a wealth of literary possibilitie, since the cafe was in the thick of Soho's gang culture, with notorious fights taking place outside and customers with mob connections.

The cafe was used by Sade as the location for a photoshoot to promote Smooth Operator. Pulp wrote a song about it and it was recreated for the 1986 movie Absolute Beginners, starring David Bowie.

Stewart has previously written the score for a stage production of the cult 1968 film Barbarella as well as Ghost, which starred Patrick Swayze and Demi Moore on the big screen. Ghost - the Musical will star former Coronation Street star Richard Fleeshman and Canadian actress Caissie Levy. It will open in March at the Manchester Opera House before moving to London's West End.

CELEBRITY AUTOBIOGRAPHY created and developed by Emmy Award-nominated writer-performer Eugene Pack and Dayle Reyfel highlights the autobiographies and memoirs of the famous and infamous, as read by other personalities from stage, screen and beyond.

The production will be staged at the Long Wharf Theatre December 29-30 with Tony Award winners Roger Bart and Karen Ziemba, Emmy winner Joe Pantoliano, and Rachel Dratch.

How does Vanna flip her panels? What does Stallone have in his freezer? Why did Burt and Loni topple from the upper tier of their wedding cake? What makes the Jonas Brothers get along? Find all this out and more. Audiences walk away from the show asking, "Did they actually write that?"

Long Wharf Theatre in New Haven, CT.

THE RIVALS a comedy by Richard Brinsley Sheriden. Directed by Sir Peter Hall. Starring the delightful Penelope Keith and Peter Bowles, who charmed viewers around the world when they co-starred in the popular BBC series To the Manor Born. This play does, however, mark the first time they have appeared on stage together.

The Rivals is described as: "It's 1775 and the fashionable world descends on Bath, to show off its finery, take the waters, enjoy the gossip and pursue romance. Amongst them are some of the most extraordinary comic characters: the verbally misguided Mrs Malaprop (Keith); her absurdly romantic niece, Lydia Languish; the blinkered Sir Anthony Absolute (Bowles); the blustering Irishman Sir Lucius O'Trigger; and the bumpkin Bob Acres. Throughout the course of a single day these suitors and schemers and their servants indulge in an assortment of intrigues before everyone is paired off to their own satisfaction."

Performances at the Theatre Royal, Haymarket in London.

CALL ME MADAM - A TRIBUTE TO PERLE MESTA AND IRVING BERLIN

Perle Mesta and First Lady Mamie Eisenhower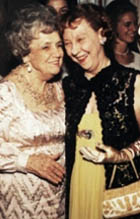 is staged at the Embassy of Luxembourg in Washington, DC on Saturday, December 4.

This promises to be a fabulous party, just like the "Hostess with the Mostess" Perle Mesta gave in Washington for many years. Drinks and hors-d'oeuvres will be served to people in a party-like setting. After the program patrons will adjourn to a buffet dinner prepared by the chef.

It's a Washington Premiere and "blessed" by Irving Berlin's daughter and family. As Bert Fink of Rodgers and Hammerstein Musicals, Inc., the co-sponsor, writes:

"Songwriter Irving Berlin and playwrights Lindsay & Crouse were inspired by President Truman's appointment of society hostess Perle Mesta as America's first envoy to Luxembourg when they wrote their hilarious 1950 Broadway Satire."

Just over half a century later, an evening of Songs From Call Me Madam was presented at the Luxembourg Consulate in New York City (in what was Irving Berlin's former home), followed by a special performance starring Klea Blackhurst at the US Embassy in Luxembourg. Bringing the story - and Ms. Blackhurst - full circle, Songs From Call Me Madam is now being presented at the Luxembourg Embassy in Washington DC. Ms. Blackhurst will be joined by several talented DC performers as they tell the story of - and the making of - this Broadway musical comedy classic. The evening features Irving Berlin's timeless score to Call Me Madam - such songs as You're Just In Love, The Hostess with the Mostes and It's a Lovely Day Today - plus a few Berlin surprises.

Part of the Embassy Series - Concerts in Embassies and Ambassadors' Residences series - Uniting People through Musical Diplomacy.





WHO'S WHERE


OZZY OSBOURNE performs Monday, November 29, at the 1st Mariner Arena in Baltimore, MD. On Wednesday the show is at Madison Square Garden in NYC. On Friday he's in the spotlight at the IZOD Center in East Rutherford, NJ.

USHER brings his tour to the Air Canada Centre in Toronto on Monday, November 29. On Tuesday he entertains at the Bell Centre in Montreal. On Thursday the show is at Joe Louis Arena in Detroit. Friday finds him at the Allstate Arena in Rosemont, IL.

MICHAEL BUBLE will be deligting his fans Tuesday, November 30 at the Verizon Center in Washington, DC. On Wednesday he's in the spotlight at the HSBC Arena in Buffalo. Friday he performs at the Van Andel Arena in Grand Rapids, MI. On Saturday he stars at the Allstate Arena in Rosemont, IL.

SMOOTH JAZZ CHRISTMAS Dave Koz and his friends Jonathan Butler, Candy Dulfer and Brian Culbertson perform Monday, November 29, at the Au-Rene Theater in Fort Lauderdale, FL. On Tuesday the show is at the Philharmonic Center for the Arts in Naples, FL. Wednesday finds the group at Ruth Eckerd Hall in Clearwater, FL. On Friday they are on stage at the Palace Theatre in Cleveland. Saturday's show is at the Chicago Theatre in Chicago.

JIM BRICKMAN on stage Tuesday, November 30, at the Orr Auditorium in New Wilmington, PA. On Wednesday his tour stops at the Symphony Hall in Allentowm PA. Thursday's show is at the Performing Arts Center in Shippensburg, PA. On Friday he entertains at the Mayo Center for the Performing Arts in Morristown, NJ. On Saturday he's in the spotlight at the DuPont Theatre in Wilmington, DE.

TONY BENNETT croons Friday, December 3, at the Wellmont Theatre in Montclair, NJ.

ANDREA MARCOVICCI continues her Blue Champagne cabaret show at the Algonquin Hotel's Oak Room, NYC through December 30.

ANDRE RIEU has a busy week with shows Monday, November 29, at Jobing.com Arena in Glendale, AZ. Tuesday's performance is at the Orleans Arena in Las Vegas. Wednesday finds the performers at the Sports Arena in San Diego. On Thursday they're on stage at the Citizens Business bank Arena in Ontario, CA. Friday's show is at the Nokia Theatre in LA. They close out the week with a Saturday show at the HP Pavilion in San Jose, CA.

LEONARD COHN stars at the Rogers Arena in Vancouver, BC on Thursday, December 2.

THE JUDDS entertain Tuesday, November 30 at Mystic Lake Casino in Prior Lake, MN. On Thursday they perform at the Schottenstein Center in Columbus, OH. Friday finds them making music at the KFC Yum! Center in Louisville, KY. On Saturday they can be enjoyed at The Family Arena in Saint Charles, MO.

MANNHEIM STEAMROLLER in the holiday spirit with two traveling groups. Performances are Monday at the Jesse Auditorium in Columbia MO and the Memorial Auditorium in Raleigh, NC. On Tuesday a performances takes place at the John Paul Jones Arena in Charlottesville, VA. Wednesdays shows are at the Ferguson Center for the Arts in Newport News, VA and the Events Center in Independence, MO. On Thursday a performance will be held at the US Cellular Center in Cedar Rapids, IA. On Friday two night gig open at both the Orpheum Theatre in Minneapolis and at the Benedum Center in Pittsburgh.

ELTON JOHN will be singing his hits Wednesday, December 1, at the Forest National in Brussels, Belgium. On Saturday he's in the spotlight at the Scandinavium in Goteborg, Sweden.




Next Column: December 5, 2010
Copyright: November 28, 2010. All Rights Reserved. Reviews, Interviews, Commentary, Photographs or Graphics from any Broadway To Vegas (TM) columns may not be published, broadcast, rewritten, utilized as leads, or used in any manner without permission, compensation and/or credit.
Link to Main Page
---
Laura Deni



For the snail mail address, please E-mail your request.
CLICK HERE FOR COMMENT SECTION