! >
Broadway To Vegas
  
 SHOW REVIEWS CELEBRITY INTERVIEWS GOSSIP NEWS

| | |
| --- | --- |
| | |
JOHN TRAVOLTA SALUTED - -ONE ARM BY TENNESSEE WILLIAMS BY STEPPENWOLF - - POWERFUL PLAY DOUBT AT MANHATTAN THEATRE CLUB - - LIGHTING UP THE CHRISTMAS TREES - - DEREK JETER CHAIRS ALVIN AILEY GALA - - TONY NOMINATED STAR'S MOM INVITES ENTIRE CAST TO DINNER - - CHER CHANGES CLOTHES EVERY 3 MINUTES - - SPRINGSTEEN FLOOD AID CONCERT - - DONATE . . . Scroll Down


NUTCRACKER THEN AND NOW


It was a chilly Christmas Eve in December 1944 when the San Francisco Ballet performed the very first Nutcracker ever seen in America. Jocelyn Vollmar was the Snow Queen. Her mother helped Jocelyn sew sequins onto her tutu. The performance was a matinee on Christmas Eve at the War Memorial Opera House. Ticket price $3.50.

In celebration of the 60th Anniversary of that historical milestone in dance history, the San Francisco Ballet, under the direction of Helgi Tomasson, unveils a stunning, all-new Nutcracker with performances December 17-31.

Filled with a myriad of magical new surprises, this grand-scale production brings the beauty and wonderment of Clara's fantastical dream to life with new choreography and staging by Helgi Tomasson, scenery by internationally recognized designer Michael Yeargan, costumes by Tony-award winning designer Martin Pakledinaz, and lighting by James F. Ingalls.

On Nutcracker Opening Night, Friday, December 17, the War Memorial Opera House will be transformed into a holiday promenade: Outside, falling snow will greet guests as they arrive. Inside, tables will feature sweets from leading Bay Area restaurants and bakeries and jugglers, magicians, and Nutcracker characters will greet guests. The San Francisco Boys Chorus will sing carols and members of the San Francisco Ballet Orchestra will welcome the first arriving guests with holiday music.

Moscow Ballet's 2004 tour marks the company's 12th consecutive year performing in the United States. The Nutcracker features top Russian artists, including multiple award winners of International Ballet Competitions.

That doesn't mean the Nutcracker was an instant success. In fact, the critics panned it.

The Moscow Ballet provided an excerpt from one of its first reviews: "The Nutcracker cannot in any event be called a ballet… the production of such 'spectacles' is an insult... God grant that similar failed experiments do not happen often."- Birzhevye Vedomosti, 8 Dec. 1892.

Moscow Ballet's tour is the largest fine arts tour of its kind.

A three-hour ballet performance is roughly equivalent to two 90-minute soccer games back to back or to running 18 miles. That means dancing 200 shows is like running 3,600 miles. A 120-pound dancer burns almost 1,000 calories per performance. At that rate, a company of 100, like Moscow Ballet, would burn as many calories as are contained in 150 Big Macs.

With an average audience of roughly 2,000 patrons, Moscow Ballet performed for 1,300,000 people by the end of its 2003 tour. That is equivalent to entertaining the entire population of San Diego and 189,000 of their closest friends.

Some of the 2004 tour dates include; November 27 in Milwaukee, WI at the Riverside Theatre. November 28 in Belton, TX at the - University of Texas. November 29 in Pittsburgh, PA at Heinz Hall for the Performing Arts. November 30 in Kilgore, TX at the Kilgore College, Dodson Auditorium. December 1-2 in Wheeling, WV at the Capitol Music Hall. Also, December 2 in Nashville, TN at the Grand Ole Opry House. December 3 in Charleston, WV at the Charleston Municipal Auditorium. December 12 in Daytona Beach, FL at the Bethune Performing Arts Center. December 14 in Jacksonville, FL at the Times Union Center for the Performing Arts, Moran Theatre.


LIT UP LIKE A TREE


LIGHTING THE WHITE HOUSE TREE officially called The Pageant of Peace, is scheduled for December 2. The 1,800 tickets to the annual event, which includes the lighting of the National Christmas tree, were quickly snapped up. Some people stood in line all night, even though the free ducats weren't handed out until eight a.m. last November 6th.

The traditional hour-long program will performances by; Darren Holden - The Piano Man From Movin' Out, Kimberly Locke. Willard Scott as Santa Claus, Connie Smith, Marty Stuart and His Fabulous Superlatives, Carl Tanner, The United States Marine Band, and West Tennessee Youth Chorus.

There will also be a holiday message from the President of the United States.

Following this event, musical groups will perform nightly on the outdoor Pageant stage through the end of the year.

Visitors may also stroll among the 56 smaller trees, representing the fifty states, the five territories and the District of Columbia.

The tradition of lighting a National Christmas tree dates to 1923 and the Calvin Coolidge administration, according to the National Park Service.

In November 1923, First Lady Grace Coolidge gave permission for the District of Columbia Public Schools to erect a Christmas tree on the Ellipse, a park area south of the White House grounds. The organizers named the tree the National Christmas Tree.

Changes have occurred throughout the last eighty years. Today's National Christmas tree was transplanted from York, Pennsylvania in 1978. The living Colorado Blue Spruce is a permanent, growing tree on the Ellipse.

THE ROCKEFELLER CENTER TREE will be lit on Tuesday, November 30 at 8:40 p.m. New York Time followed by a 2-hour presentation.

This year's tree, a Norwegian Spruce from Suffern, NY, is estimated to be 50-years old, weigh 9 tons, stand 71-feet high and 40-feet wide. For the first time in its 72-year history, the Rockefeller Center Christmas tree will be adorned with a crystal star. The star, designed by Swarovski, is adorned with 25,000 crystals and one million facets. The star measures 9 1/2-feet in diameter and 1-1/2 feet deep.

Jessica Simpson, Nick Lachey and Chicago are among the star-studded lineup of guests and performers. The Radio City Rockettes will also be on hand. The celebrity adorned two-hour special will air live on NBC Tuesday, Nov. 30, hosted by Al Roker and Nancy O'Dell.

The tree will be lit through January 6.

The tradition of the tree itself began in the Great Depression during the construction of the Rockefeller Center complex in 1931 when construction workers put up the first tree on their muddy construction site. The Rockefeller Center Christmas tree tradition began formally in 1933 when a tree was decked with 700 lights and placed in front of the then eight-month old RCA Building, which is now the GE Building. In 1942 three trees, red, white and blue, were erected to support the W.W.II troops abroad. NBC-TV televised the first tree lighting in 1951 on The Kate Smith Show and as part of the nationwide Howdy Doody television show from 1953-55.

In 1966 the first tree from outside of the US was erected, donated by Canada to celebrate the Centennial of its Confederation. The largest tree in history was the 1999 tree which came from Killingworth, Connecticut.

BROADWAY HOLIDAY TREE CEREMONY lights up with help from Dame Edna Everage and Brooke Shields who will throw the switch at 5:15 p.m. on Dec. 8. Dame Edna, of Dame Edna: Back With a Vengeance at the Music Box Theater, and Shields, starring as Ruth Sherwood in Wonderful Town at the Al Hirschfeld Theater, will be joined by cast and company members of virtually every Broadway and Off Broadway show when they turn on the lights of the 2004 Broadway holiday tree in a free ceremony, with performances, in Duffy Square.

The ceremony will begin with a performance by Maureen McGovern who stars in Little Women, which begins previews on December 7, and will close with a performance by cast members from the Tony Award winning Best Musical Avenue Q with students from The Professional Performing Arts School.

During the ceremony, Theatre Development Fund and The League of American Theatres and Producers will continue their tradition of presenting a $5,000 gift to a not-for-profit organization in the theatre district.

The Broadway Holiday Tree Ceremony, which has become a theatre district tradition, celebrates the joy of the season and honors those we have lost in the past year. The 25-foot Douglas Fir will be decorated with white lights, accented with multi-colored holiday lights in green, red and gold, and ornaments representing every show currently playing on and Off Broadway.

The Broadway Holiday Tree is presented by Theatre Development Fund, The League of American Theatres and Producers and the Times Square Alliance.


RELIVING CHRISTMAS OF DAYS PAST


COLONIAL WILLIAMSBURG which we have personally experiences and would recommend to anybody without hesitation, has been known for putting the magic into the Christmas season for decades. From the splendor of Grand Illumination to the elegant beauty of distinctive natural decorations, the unusual programming, delicious food, and festive music make Christmas in Colonial Williamsburg's Historic Area unforgettable. Sample the sights and sounds of Christmas online, and then come see for yourself ? and experience a Christmas you will cherish forever.

Christmas was not much of a holiday in colonial America. Most Virginians were members of the Anglican Church, and as such, observed the season of Advent, a time of fasting and repentance, followed by a celebratory meal Christmas Day. Letters and diaries refer to church services and a nice meal. Servants were sometimes given a half day off and a coin.

Today, fireworks, candles, cressets, and small street fires are all a part of the Christmas season in Colonial Williamsburg, which officially begins with Grand Illumination the first Sunday in December. The "simple fresh greenery" of the original settlers has evolved into elaborate decorations hand-made from fresh fruits, vegetables, and evergreens adorning doors, windows, fences, lampposts, and transoms. Far from a time of repentance, the month of December is full of fine food, music, laughter, and a true sense of magic. It may not be the way the holiday was celebrated in colonial America, but the Christmas season in Colonial Williamsburg has evolved into a tradition recognized all across America.

Colonial Williamsburg's seasonal programs range from an elegant wine dinner with Thomas Jefferson to tea with the great-great-grandson of Charles Dickens. Choose from live theatre for children or 18th-century performances on period instruments. Enjoy Christmas breakfast in a tavern or a full-blown New Year's Eve gala. Attend a seminar and learn the secrets of creating Williamsburg's signature decorations. Whatever your choice, you'll remember a Colonial Williamsburg Christmas visit.

November 25 – January 2 Colonial Williamsburg in Williamsburg, Virginia.

NEW BRUNSWICK CELEBRATES THE HOLIDAYS Community Open House & 12th Annual Tree Lighting Ceremony Monday, November 29, at the State Theatre in New Brunswuck, NY. A Magical Holiday Celebration is on stage December 7-8. It's a family friendly lavish holiday spectacular featuring Santa himself along with Mrs. Claus, a dazzling cast of Broadway singers, and the most beautiful, high-kicking chorus girls this side of the North Pole. White Christmas, Joy to the World, Deck the Halls, The Most Wonderful Time of the Year, and Silent Night are just a few of the holiday favorites delivered in classic Broadway style.

The State Theatre is a not-for-profit arts center conveniently located in the heart of New Jersey. Once a vaudeville and silent movie palace, the State Theatre today is a premiere center for the performing arts.

MOUNT VERNON BY CANDLELIGHT George Washington's Mount Vernon hosts its annual candlelight tours which began Friday and run Friday through Sunday evenings through December 12.

Mount Vernon sparkles with holiday cheer during festive colonial Christmas evenings hosted by Martha Washington. During this holiday program, visitors learn about the Washingtons' Christmas traditions; tour the candlelit Mansion including the rarely-seen third floor; and meet historical characters including Martha Washington and Tobias Lear, who served as Washington' secretary during his presidency.

On the grounds, guests enjoy caroling and free cookies and hot cider around a roaring campfire. This is the only time of the year that Mount Vernon is open exclusively for public evening tours.

Mount Vernon in Alexandria, VA.


THE MUSIC GOES ROUND AND ROUND


A WINDHAM HILL CHRISTMAS: I'LL BE HOME FOR CHRISTMAS the latest collection from Windham Hill Records, presents a repertoire of heartwarming seasonal sounds This CD is perfect to be played either as background music in an office or for at home enjoyment.

Comprised entirely of newly recorded material by such artists as; George Winston, Will Ackerman, Liz Story, Philip Aaberg, Jim Brickman, Sean Harkness and Tim Story, this new compilation offers a powerful collection of timeless holiday carols.

The CD is enhanced with a booklet which features a photograph of each artist with notes detailing a personal antidote about their musical selection.

Musicians: Philip Aaberg, Will Ackerman, Phil Baker, Jim Brickman, Kimberly Bryden, John R. Burr, David Cullen, Brian Dunning, Tim Ellis, Steve Erguiaga, John Fitzpatrick, Nina Gerber, Rich Girard, Jason Golley, Sean Harkness, Barbara Higbie, Giovanna Imbesi, Jeff Johnson, Paul McCandless, Bruce Roberts, Philippe Saisse, Samite, Tracy Silverman, Liz Story, Tim Story, Gregg Williams, George Winston.

CD produced by Dawn Atkinson. Mastered by Chris Bellman.

Tracks:
1: Bring A Torch Jeanette Isabella - Jeff Johnson/Brian Dunning/John Fitzpatrick
2: Good King Wenceslas - Jim Brickman
3: Angels From The Realms Of Glory - Barbara Higbie
4: Christmas Time Is Here - Sean Harkness
5: O Holy Night - Tracy Silverman
6: Have Yourself A Merry Little Christmas - Liz Story
7: Little Drummer Boy - Steve Erquiaga
8: Child Is Born, A - Paul McCandless
9: Winter Wonderland - Phillipe Saisse
10: I'll Be Home For Christmas - Giovanna Imbesi
11: Holly And The Ivy, The - Tim Story
12: Sussex Carol - George Winston
13: Complete Nutcracker Sweet, The - Philip Aaberg
14: Yazala Abambut - Samite/David Cullen/Philip Aaberg/Will Ackerman



Broadway To Vegas is supported through advertising and donations. Priority consideration is given to interview suggestions, news, press releases, etc from paid supporters. However, no paid supporters control, alter, edit, or in any way manipulate the content of this site. Your donation is appreciated. We accept PAYPAL. Thank you for your interest.


WE HOPE THEY AREN'T SKATING ON THIN ICE
Rockefeller Ice Rink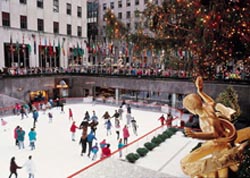 Ice Skating - conjuring up romantic arm in arm glides followed by hot chocolate. Many first think of New York's Rockefeller Ice Skating Rink. Located at Rockefeller Plaza this is the world's most celebrated Rink, offering breathtaking views of the gold gilded statue of Prometheus and the magnificent, soon-to-be-lit holiday tree.

Great skating with the sound of great music in the background - and that occasional Santa gliding along as well during Christmas events staged there.

Wollman Rink in Central Park is the rink that Donald Trump is credited with saving.



Wollman Rink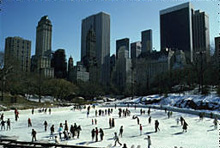 Open for skating November 2004 to March 2005. The Wollman Rink was a success from the day it opened in 1950. Over 300,000 skaters glided across the ice in its first year of operation. Today over 4,000 use the Rink daily.

Wollman hosts skaters day and night. But nighttime is a New York City moment. Music plays across the ice as skaters find their own rhythm circling the rink. A moon is a plus, but not required since the ice itself gives off a silver sheen.

Another Central Park ice skating option is Lasker Rink located mid-park.Built in the 1960s Lasker has two oval rinks: one for high school hockey teams and one for all ages.

Sky Rink at Chelsea Piers is an indoor twin-rink facility on Pier 61 operates 24 hours a day, seven days a week, year-round, welcoming skaters of all ages and ability levels for general skating sessions, figure skating, hockey training and league play.

Las Vegas - where summer temperature are almost bone melting - has never been a mecca for outdoor ice skating rinks. This year Caesars Palace has entered the frozen puddle arena with one of their own. A seasonal 60-by-90-foot ice rink, set in the hotel's open-air Roman Plaza 1,800 seat Amphitheatre, opened November 27 and will stay on ice through January 15. This is the Las Vegas Strip's only ice skating venue and features lessons, rentals and weekend performances of The Stars Are Out Tonight, produced by Randy Garner.

The throw triple salchow is a staple in pairs long programs today, and was first successfully completed in competition by Tai Babilonia & Randy Gardner.

Winners of the 1979 World title, the pair is well-known for their withdrawal from the 1980 Olympics after Randy pulled a groin muscle. Following the Olympic disappointment, they skated professionally for nearly two decades. Tai now has a son and Randy, who celebrates his birthday on December 2, has brought his show to Caesars Palace.

Public skating starts November 29. Sundays will feature Skate With the Stars sessions with Gardner and other cast members.


A CHRISTMAS CAROL, A GHOST STORY OF CHRISTMAS
Ron Parady & Henry Johnson in A Christmas Carol. Photo by Stan Barouh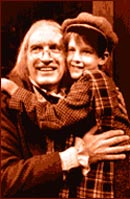 Several productions of this favorite classic are staging versions that focus on the eerie.

"I endeavoured in this Ghostly little book, to raise the Ghost of an Idea...may it haunt their houses pleasantly..." said Charles Dickens with the 1843 publication of this classic. This year, Ford's Theatre in Washington, D.C. presents a new Michael Wilson fantastical adaptation of Dickens' "ghost story" that turns the spotlight more prominently on those apparitions that inhabit and trouble the world of the miserly Ebenezer Scrooge.

Matt August directs this production, which includes more high jinks and humor, a new score by Mark Bennett and a completely new physical production that bring new life to this beloved classic.

The creative team includes costume designer Fabio Toblini, lighting designer Pat Collins, and set designer Skip Mercier.

Continues through January 2 at Ford's Theatre in Washington, D.C.

The Hartford Stage's version is also the Michael Wilson version, which he directs. It is billed as "both a chilling ghost story and a heartwarming holiday event." It has been seen by almost 100,000 people since its inception in 1998. This year Bill Raymond returns as the miserly Ebenezer Scrooze. Currently in production, it runs through December 27 at Hartford Stages, Hartford, Conn.

The Alley Theatre in Houston, Texas is presenting their version, adapted and directed by Stephen Rayne. Promoted as "a holiday production unlike any other, the Alley's version of Dickens' popular A Christmas Carol takes a ghostly turn..."



Barry Williams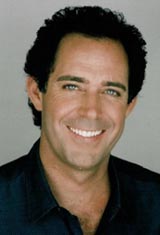 Continuing through December 26, there will be two Spanish-translated performances of A Christmas Carol on Sunday, December 12 at 2:30 p.m. and 7:30 p.m. Spanish-speaking patrons will be able to enjoy the show by using headsets to hear the Spanish dialogue.

A new traditional production of the classic stars television and Broadway performer Barry Williams and showcases a diverse group of stars from television and the recording industry including Jeff Conaway, Jackee, Malik Yoba, and Angela Bofill.

On tour this production of A Christmas Carol performs Nov 30 - Dec 5, at the Beacon Theatre in New York City.

Then A Christmas Carol stages eight shows at Music Hall Center for the Performing Arts in Detroit Dec 7-12. Toronto is set for Dec 14-15 followed by a Dec 16 show in Syracuse, NY. Dec 17-19 finds the spirits at Shea's Performing Arts Center in Buffalo.

JOHN TRAVOLTA

John Travolta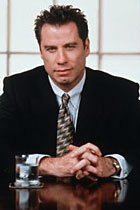 will be the 20th honoree saluted by the Museum of the Moving Image at its annual black-tie gala, to be held this year on Sunday, December 5, in the Grand Ballroom of the Waldorf-Astoria Hotel in New York City. For the second year, USA Network will tape the festivities for airing On Sunday, December 12th.

"John's stardom is based not only upon his enormous talent, but an irresistible combination of unpretentious appeal, innate skill, intensity, humor and grace," states Museum Director Rochelle Slovin. "We are delighted to salute and pay tribute to this terrific actor."

The highlight of the evening, as always, is the screening of moments from our honoree's vast and diverse career, presented by a stellar group of friends and colleagues. Kathy Bates, James Gandolfini, Kelly Preston and Oprah Winfrey will be on hand to salute John.

Co-Chairmen for the dinner are Matthew C. Blank, Bonnie Hammer, Jeffrey Katzenberg, Sherry Lansing, Michael Lynne and Jane Rosenthal. Oprah Winfrey will present Travolta with the Museum's Salute, while Museum Director Rochelle Slovin and Museum Board Chairman Herbert S. Schlosser will preside over the evening's festivities.

As the Museum's 20th salutee, John Travolta joins an exceptional group of past honorees, including Sidney Lumet, Elia Kazan, James Stewart, Sidney Poitier, Mike Nichols, Robert DeNiro, Barbara Walters, Al Pacino, Steven Spielberg, Robin Williams, Martin Scorsese, Goldie Hawn, Dustin Hoffman, Tom Hanks, Steve Martin, Julia Roberts, Mel Gibson, Billy Crystal and Richard Gere.

The Museum of the Moving Image is the only institution of its kind in the United States. It houses the world's most important film, television, and digital media collection – more than one hundred thousand objects. Four hundred films are screened each year, many accompanied by conversation with directors, actors, scholars, and other moving image professionals. Education programs offer intermediate and high school student's fresh perspectives on their study of history, social studies, literature, and science. World-renowned exhibitions engage visitors in the Museum's distinctive approach to screen culture. The annual Salute raises vital funds for the Museum's programs.

Tickets for the Museum of the Moving Image Salute to John Travolta are: tables at $25,000 and $15,000 and individual tickets at $2,500 and $1,500.


SPREADING THE WORD


ACTORS THEATRE OF LOUISVILLE celebrates the 1,000 performance of A Christmas Carol on December 3rd. A Holiday Open House will take place December 4th from 11 am - 1 pm when participants can get their picture taken with Tiny Tim, have tea with the Cratchits, give out your best "Bah-Humbug!" in a Scrooge-off, tour the new Christmas Carol set - onstage & backstage - and more! Free and open to the public. Louisville, KY.

CAMPING WITH HENRY AND TOM by Mark St. Germain, starring Alan Alda and Charles Durning will be aired on The Play's the Thing.

President Harding wants to be with his mistress. Industrialist Henry Ford wants to be President. And inventor Thomas Edison wonders how the three of them ever got stuck in the woods together. Inspired by an actual camping trip taken by the three men in 1921, this rollicking adventure is filled with humor, insight and surprising relevance to today's politics. The broadcast includes an interview with Mark St. Germain.

Saturday, December 4. The Play's the Thing, produced by L.A. Theatre Works is broadcast internationally with selected programs heard internationally over Voice of America, BBC World Service, Canadian Broadcasting, Australian Broadcasting, RTE (Ireland), Radio Hong Kong, and Radio New Zealand, and are distributed by satellite to over 30 college and community radio stations in the U.S.

CITIZEN GIRL by Emma McLaughlin and Nicola Kraus.

Meet the authors of The Nanny Diaries, the longest-running bestseller of 2002. Their new novel, Citizen Girl, follows an ambitious and idealistic young woman as she confronts what it means to be young and female in the new economy, where a college degree entitles you to make copies and color-coordinate file folders—if you're lucky. Shocking, funny and startlingly relevant, Citizen Girl captures with biting accuracy the paradoxical and impersonal world of corporate life.

Presented by the Makor of the 92nd Street Y on Tuesday, December 7, at the Steinhardt Building in NYC.


SWEET CHARITY


FLOOD AID CONCERT

Joe Grushecky and Bruce Springsteen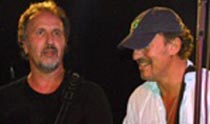 at Pittsburgh's Heinz Hall starring Bruce Springsteen, took less than an hour to sell out. Demand for the 2,500 tickets priced at $150, $100 and $75, had phone lines swamped and long lines outside the Pittsburgh concert hall.

In addition to Springsteen, who will play with Joe Grushecky and the Houserockers, others on the bill include B.E. Taylor, Rick Witkowski, Bill Deasy, Rob James, Jill West and Blues Attack, and Grushecky's son, Johnny Grushecky.

The show, scheduled for Dec. 2, will help raise money for victims of the devastating remnants of Hurricane Ivan on Sept. 17.

The Allegheny County Parks Department worked with area sponsors and organizations to coordinate this event which will also feature an auction with various celebrity items. Concert patrons are invited to bring nonperishable foods to support the recovery efforts.

County Chief Executive Dan Onorato said the hope is to raise between $200,000 and $250,000 to aid in flood recovery efforts. The proceeds will be donated to the Salvation Army, which will earmark them for local flood victims. Throughout the county, 10,000 residences, 1,100 businesses, 400 public buildings and 10 volunteer fire departments were damaged when the heavy rains from the remnants of Hurricane Ivan swept through the area. The president of ALCO Parking announced he will donate parking fees collected at the concert to the charity.

ALVIN AILEY AMERICAN DANCE THEATER GALA with honorary chairman New York Yankees shortstop Derek Jeter.

The opening night benefit gala takes place Dec. 1 at City Center. Ushering in a run through Jan. 2, the performance will feature not only Alvin Ailey's masterpiece Revelations but also the world premiere of Love Stories, choreographed by Artistic Director Judith Jamison in collaboration with Rennie Harris and Robert Battle and set to music of Stevie Wonder.

Gala Co-Chairs: Katherine Farley & Jerry I. Speyer, Addie & Tom Jones, Patricia & Philip Laskawy, Lizabeth & Frank Newman, and Joan & Sandy Weil.

THE COOPER UNION FOR THE ADVANCEMENT OF SCIENCE AND ART Third Annual Urban Visionaries Benefit Dinner honoring Bill Cosby, Christo & Jeanne-Claude, Daniel Libeskind, Ysrael Seinuk, and Patty Jenkins. Performance by Bill Cosby.

The event honors New York's leading artists, architects, engineers and urban citizens. Each of the Urban Visionaries has contributed professional energy, creativity and public service for the betterment of great cities of the world.

Dinner Chairs are Gordon J. Davis, Alexander Gorlin, Douglas A.P. Hamilton and Stephen M. Ross.

The evening begins with a cocktail hour and silent auction of small works by artists and architects, followed by a seated dinner and performance by Bill Cosby.

Dress: Urban chic. Tuesday, December 7 at the Hammerstein Ballroom Manhattan Center in NYC.

THE MAD BALL benefit for the Harris Theatre of Music and Dance starring, Michael Feinstein.

The December 1st casually elegant evening at the Harris Theatre in Chicago kicks off the holiday season, the MAD Ball '04 benefit opens with cocktails and hors d'oeuvres in the Theater's grand lobbies. Then guests will be treated to the music of Michael Feinstein. After the performance there will be a lavish dessert buffet.

This festive and lively evening will honor Sandra P. Guthman. Committee Co-Chairs; Abby O'Neil and Carroll Joynes, Geda Maso and Philip Condit, Dori Wilson, Maria Bechily and Scott Hodes, Jim Dennen and Greg Hoskins, and David MacKay.

Harris Theater for Music and Dance in Chicago was founded by twelve founding companies: Ballet Chicago, Chicago Opera Theater, Chicago Sinfonietta, The Dance Center of Columbia College Chicago, Hubbard Street Dance Chicago, Joffrey Ballet of Chicago, Lyric Opera Center for American Artists, Mexican Fine Arts Center Museum, Muntu Dance Theatre of Chicago, Music of the Baroque, Old Town School of Folk Music, & Performing Arts Chicago.


OTHER PEOPLE'S MONEY


DICKENS OF A BAD DEAL Charles Dickens got into a fight with his publisher and ended up footing the bill to have A Christmas Carol published.

The tome hit the stands the week before the Christmas of 1843 and was a best seller. However, due to high production costs, the profits were disappointing.

Furthermore, the work was instantly the victim of pirated editions. Copyright laws in England were loosely enforced and there was no international copyright law - a subject that had long annoyed Dickens - who ended up spending more money fighting pirated editions of the book than he was making from the book itself.



DOUBT a significant, not to be missed, theatrical event written by John Patrick Shanley, directed by Doug Hughes. If you thought Shanley's career ended when be penned Joe Versus the Volcano, he has permanently redeemed himself with this offering.

Doubt is thought provoking. What do you do when you aren't really sure?

The cast features Heather Goldenhersh, Adriane Lenox, Tony award winners Cherry Jones and Brían F. O'Byrne.

Tony winner O'Byrne plays a priest who raised suspicion and rumor when he takes an unusual interest in a 12-year-old African-American boy - the first student of color to ever attend their Bronx Catholic school.

The performance of Jones as Sister Aloysius, the authoritarian principal at St. Nicholas Church School in the Bronx, should be award winning.

In Doubt, a strong-minded woman (Jones) is faced with a difficult decision: Should she voice concerns about one of her male colleagues (O'Byrne) - even if she's not entirely certain of the truth? Set against the backdrop of a Bronx Catholic school in 1964, the press release call it "very potent theatre, to be sure." While most press releases are over the top hype, in this case the phrase - very potent theatre, to be sure - is an understatement.

Set design by John Lee Beatty. Catherine Zuber costume design. Pat Collins lighting design. David Van Tieghem original music & sound design.

At the Manhattan Theatre Club Stage 1 through Jan. 9.

CHICAGO at the Ambassador Theatre in The Big Apple will welcome Tom Wopat back to the production on December 7, replacing Wayne Brady in the role of Billy Flynn. Wopat will play the slick lawyer through December. 19. Wayne Brady leaves the show December 4. Beginning January 12 Wopat heads out on his own concert tour performing in 33 venues for 34 performances through March 19 of next year.

ANNIE December 1 thru December 12 on the Main Stage of the Bucks County Playhouse, the State Theatre on Pennsylvania in New Hope, PA.

THE PARIS LETTER A new play by Jon Robin Baitz. Directed by Michael Morris.

Starring; Neil Patrick Harris, Lawrence Pressman, Josh Radnor, Ron Rifkin and Patricia Wettig.

Wall Street powerhouse Sandy Sonenberg finds his personal and professional lives unraveling as the secrets of his past come to light. Over four decades and between two continents financial intrigue mixes with sexual passion and politics as fortunes crumble. Two friends try to stay close. One family tries to stay together

Money means power, but at what cost to family, friendship, love, marriage, and self?

Scenic Design by Michael Brown. Costume Design by Alex Jaeger. Lighting Design by Christopher Akerlind. Sound Design by Adam Phalen. Original Music by Nathan Wang.

Recommended for mature audiences. Contains nudity, strong language, gunshots and smoking onstage.

World Premiere takes place December 5 - January 2 at the Kirk Douglas Theatre in Culver City,CA.

EVITA winner of seven Tony Awards, Evita brings to life the dynamic, larger-than-life persona of Eva Peron, wife of former Argentine dictator, Juan Peron. Eva Peron, blessed with charisma, captivated a nation by championing the working class. The exuberant Latin, pop and jazz influences create a gripping theatrical experience as told through a compelling score by Andrew Lloyd Webber. One of the most popular collaborations between Webber and Tim Rice, this legendary musical features the memorable song Don't Cry for Me Argentina. At the Fisher Theatre in Detroit. November 30 - December 12.

CRUSH THE INFAMOUS THING The Adventures of the Hollywood Four by Tina Benko & Gabrielle Reznek & Sam Turich. Directed by Carl Andress.

Crush celebrates the bold, breathless, breakneck style of those irresistible screwball comedies, which exploded onto American movie screens during the 1930's, a time when film comedies were deliciously sophisticated, dizzy and witty, just a little bit naughty, and utterly entertaining. Just think of Clark Gable and Claudette Colbert getting cozy in It Happened One Night or Cary Grant and Katharine Hepburn falling into zany love in Bringing Up Baby and you will get the idea: the sharp, witty dialogue, the wild, nutty pace and the impossible, crazy situations which send the stars on a rocky road to romance and resolution, in an erratic, giddy and unconventional fashion.

Crush plays with our passion for celebrities and our obsession with their scandalous behavior. In the play, four of Hollywood's most fabulous stars find themselves in unflattering prison stripes, unjustly doing time for murder. Taking matters into their own hands, they escape in disguise to track down the real culprits.

A World Premiere of the screwball comedy November 30 - December 19 at the Coconut Grove Playhouse in Coconut Grove, Florida.

A RARE PATTERN Written and Conceived by Harry Clark. Starring Hayley Mills.

Set in New York in the 1940's, our protagonist looks back over her earlier life in the 1920's as she comes of age at Vassar College.

An original work using music, poems and literary works solely of women from the 1880s through 1940, including Jane Austen, Emily Dickinson, Dorothy Parker, Gertrude Stein and Virginia Woolf. Featured music by Fanny Hensel, Clara Schumann, Amy Beach, Lili and Nadia Boulanger.

Sunday, December 5 at the Rich Forum in Stamford, Conn.

THE SCHOOL FOR SCANDAL By Richard Brinsley Sheridan. Directed by Brian Bedford. "Gossips murder characters to kill time." -The School for Scandal.

Sir Peter Teazle has taken himself a young wife and is trying to enjoy himself. This in itself is enough to start the scandalmongers talking, but when it is rumored that Sir Peter's wife may be involved in an indiscretion with a handsome young gentleman, the gossips are off and buzzing. A swarm of pretenders, rogues and money-lenders - Lady Sneerwell, Mr. Snake, Mr. Crabtree, Sir Benjamin Backbite, Mrs. Candour, and the superficial Mr. Surface - contribute to the highly comic, highly stylized tapestry of deceit. Swirling around are sub-plots and counter-plots, intrigues and alliances, as family relationships and true loves are crossed, if not by the stars, at least by the wires of gossip.

Sheridan's enchanting play brilliantly displays his mastery of stage comedy, his flair for witty dialogue and devilish cleverness, and his obvious delight in skewering the affectation and pretentiousness of aristocratic Londoners of the 1770s. Tony Award-winner Brian Bedford performs in and directs his classic comedy, whose enjoyment comes as naturally as when it was first produced at London's Drury Lane theatre in 1777.

Post-play discussions take place every Tuesday evening beginning Dec 14. Opened Nov 27 with performances through Jan 23 at the Mark Taper Forum in Los Angeles.

DON'T DRESS FOR DINNER a farce by Marc Camoletti, adapted by Robin Hawdon.

This comedy was a smash hit in Paris, where it played for over two years, followed by a big success in London. Bernard is planning a weekend in the country with his new mistress. He's made perfect arrangements: He's hired a chef, packed his wife off to her mother's and has invited his best friend Robert to be his alibi. What could possibly go wrong? Everything! An evening of hilarious confusion ensues as Bernard and Robert must improvise at breakneck speed.

Opened Friday November 26 with performances through December 18 at Carpenter Square Theatre in Oklahoma City.

SADDAMN: THE MUSICAL A Rock Expose of Saddam's relationship with the Bush Dynasty with Book, music and lyrics by Mitch Kess.

Ever wondered what Saddam Hussein was doing as UN weapons inspectors scoured Iraq in search of weapons of mass destruction? A man at the pinnacle of his arrogance, sadly no longer getting his kicks from unlimited access to wealth, drugs and torture, Iraq's ruthless dictator explored his creative side, working on his second novel and fueling his obsession to turn his first novel into the country's biggest- ever stage production.

Utilizing actual facts and dialogue from the larger-than-life characters on the world stage, Saddamn: The Musical takes a melodious journey through a world of egos, calculated errors, omissions and misinformation, shows a side of Saddam that few have dared to portray, and connects the Bush-to-Baghdad dots.

A program of the 92nd Street Y, Sunday, December 5 at the Makor, NYC.

PLAID TIDINGS A Special Holiday Edition of Forever Plaid created and Directed by Stuart Ross. Original Musical Continuity, Supervision and Arrangements by James Raitt

Sparky, Smudge, Jinx, and Frankie return (again)! The now eternal teenagers of Forever Plaid play their very own Christmas special, featuring a hilarious "two-minute" history of the Ed Sullivan Show, back-up vocals for a video-projected Perry Como, and a host of great holiday songs sure to get everyone into the spirit, Plaid style.

Through December 19 at the Bolton Theatre of the Cleveland Playhouse in Cleveland, Ohio. Until December 31 at Cincinnati Playhouse in the Park in Cincinnati, Ohio. December 3 - 23 at the Pasadena Playhouse in Pasadena, CA.

CHASING NICOLETTE A musical about young love in the Middle Ages. Book & Lyrics by Peter Kellogg. Music by David Friedman. Directed by Ethan McSweeny. Musical Direction by Robert Mikulski.

Shrek meets Twelfth Night by way of Monty Python in this romantic and funny musical adventure for the whole family featuring TV's Bronson Pinchot.

This irreverent musical gives a new twist to a classic legend, recounting in comic style the perilous adventures of an overly romantic fair Prince and the dark-skinned beauty he knows only as a Moorish serving girl. Set in 13th century France, this tongue-in-cheek romantic adventure brims with madcap chases, sword-fighting, kidnapping, and the hilarious comic turns of the wise-cracking sidekick Valere, played by Pinchot.

A musical for all generations, Chasing Nicolette has smart, multi-layered lyrics that will entrance the adults, plenty of romance and medieval battles to engage the younger set, and a glorious score that will send you out singing.With hummable songs and witty lyrics Chasing Nicolette is being touted as "a true feast for all generations: one of the smartest and funniest new musicals in years."

December 4 - January 2 at the Prince Music Theater in Philadelphia.

BIG RIVER

Tony nominated Michael McElroy's mother delivered her version of Cleveland hospitality. She invited the cast to her home for dinner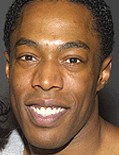 Roger Miller's adaptation of Mark Twain's The Adventures of Huckleberry Finn. with music and lyrics by Grammy Award-winner Roger Miller, includes deaf, hard-of-hearing and hearing actors performing each role in a synchronized ballet of speaking and signing.

Spoken English and American Sign Language (ASL) are interwoven with music, dance and storytelling techniques from both hearing and deaf cultures into a "third language" creating a unique theatrical event.

Michael McElroy a Carnegie-Mellon graduate, who received a Tony nomination for his Broadway performance in Big River, stars as runaway slave Jim.

Raised in Cleveland, McElroy's mother has invited the entire cast over to her home for dinner.

Opens Tuesday November 30 with performances through December 12 at the Palace Theatre in Cleveland.

Cleveland's Playhouse Square is the nation's second-largest performing arts center after New York's Lincoln Center.

LONE STAR LOVE, OR, THE MERRY WIVES OF WINDSOR, TEXAS the musical comedy which takes William Shakespeare's Merry Wives of Windsor and sets it in post-Civil War Texas, stars Gary Sandy of WKRP In Cincinnati fame. In the play, ex-Confederate colonel John Falstaff and his merry men charm their way into the lives of two wealthy rancher's wives. Sandy plays Frank Ford, one of the husbands of those wives. In a romantic subplot, one of the rancher's daughters is being pursued by several suitors including a yodeling cowboy named Fenton. The rockin', rootsy musical score is performed by special Tony Award winners The Red Clay Ramblers. The Ramblers serve up a flavorful stew of swamp rock, bluegrass, traditional folk, rhythm and country blues. Book conceived and adapted by John Haber. Music and Lyrics by Jack Herrick. Directed by Michael Bogdanov. Choreography by Randy Skinner.

Presented by Amas Musical Theatre and boasting a Texas-sized cast of 23 rustling up soul-stirrin' songs, dirt-kickin' dances and a belly-full of laughs

Previews began November 23; opens December 8 with performances through January 9 at the John Houseman Theater, NYC.

JACKIE MASON IN FRESHLY SQUEEZED from the Borscht Belt to the Great White Way, Jackie Mason has been entertaining audiences since the 1960s. His legendary stand-up routine combines pungent political satire, insightful observations on the foibles of modern life, and impeccable timing to create material that leaves audiences laughing until they cry and critics raving show after show. In two performances of his pre-Broadway show.

December 1-2 at the State Theatre in New Brunswick, N.J.

KA a Cirque du Soleil production began previews last Friday at the MGM Grand in Las Vegas. Official opening is set for February 3. Created by Robert Lepage Ka is the first Cirque show with a storyline. It's s saga about twins - a boy and a girl - who are separated by fate and embark on a perilous journey to fulfill their linked destinies."

ONE ARM by Tennessee Williams, Adapted for the stage and directed by Moisés Kaufman. A world premiere event presented by the Steppenwolf Theatre Company.

Tennessee Williams' unproduced screenplay is strikingly re-imagined for the stage by Moisés Kaufman. Ollie, a military boxer whose limb is lost in a car accident, turns to a life of hustling in Williams's revealing and personal tale that was never allowed to be produced in his lifetime.

Bear witness to the daring poetry of Williams and the bold theatrical vision of Kaufman as they transport the audience from the streets of New Orleans to a yacht in the Florida Keys to a harsh prison in the Midwest. One Arm will startle, seduce and fascinate as it journeys through the erotic fever dream of a fallen boxer.

Featuring Marilyn Bielby, Josh Bywater, Jason Denuszek, Steve Key, Sandra Marquez, John McAdams, David Parkes, Reynaldo Rosales, Kelli Simpkins, Michael Stahl-David, Joe Van Slyke, Eltony Williams and Shané Williams.

December 2-19 in the Downstairs Theatre Steppenwolf Theatre Company, Chicago.


| | | |
| --- | --- | --- |
| | | |
WHO'S WHERE


MR. JACK DANIEL'S ORIGINAL SILVER CORONET BAND IN HOMETOWN CHRISTMAS Based on the historical Lynchburg Silver Coronet Band, - founded and funded by Lynchburg, Tennessee's famous distiller - this band is fun to watch, and delightful to listen to! Audiences of every age are charmed by the friendly bunch of costumed characters from 1905. They chuckle with the crusty "Perfessor", cheer the dazzling musicianship, and enjoy the "hometown Christmas" stories and joyful holiday songs. The show is good humored and happy sounding, never taking itself too seriously, yet taking the recreation of this gentle style of music very seriously! It is truly an echo from another era, filled with warmth and appeal – a perfect show for opening night of WinterFest 2004, December 3 in the Juanita K. Hammons Hall for the Performing Arts at Southwest Missouri State University.

STEVE TYRELL in a two night gig December 3-4 at the Orange County Performing Arts Center in Costa Mesa, CA.

ROGER WILLIAMS on stage December 4 at Governors State University in University Park, IL.

LARRY GATLIN AND THE GATLIN BROTHERS continuing performing at the Welk Resort Center in Branson, Missouri through December 11.

STEVE & EYDIE on stage at the East County Performing Arts Center in El Cajon, CA December 3-4.

HALL & OATES on stage Tuesday, November 30 at the Palace Theatre in Stamford, Conn.

BILL MAHER has a one-night stand in New York at Carnegie Hall on Dec. 3.

JIM BRICKMAN with his popular Christmas show – this time as a part of WinterFest 2004. An accomplished instrumentalist, songwriter, singer and concert artist, Jim's romantic music melds the timeless beauty of classical influences with the lively energy of contemporary pop. His holiday program will include material from his popular 1997 album The Gift, as well as music from his newest holiday CD, Peace - songs which "celebrate both the soul of the holiday and the comfort of Christmas as a time for family and friends." Two performances on December 4 in the Juanita K. Hammons Hall for the Performing Arts at Southwest Missouri State University.

CANADIAN BRASS perform Thursday, December 2, at Schaller Memorial Chapel in Storm Lake, Iowa. On Friday they are center stage at Orchestra Hall in Minneapolis. Next Sunday finds the group at the Gallagher-Bluedom Performing Arts Center in Cedar Falls, Iowa.

JOSH GROBAN performs tonight Sunday, November 28, and next Tuesday, November 30, at the Coca Cola Dome in Johannesburg, South Africa. He opens a two nighter Friday, December 3, at Kirstenbosch Gardens in Cape Towm South Africa.

BRUCE HORNSBY performs today, November 28 at the House of Blues in Las Vegas. He takes to the stage November 30 at the Denver Paramount Theatre. He's center stage December 2 at the Chicago Vic Theatre. On December 4 the show is at the State Theater in Minneapolis.

SIMPLY CHRISTMAS WITH AMY GRANT AND VINCE GILL perform Wednesday December 1 at the Pensacola Civic Center in Pensacola, Florida. On Thursday they bring their show to the Riverside Centroplex in Baton Rough, LA. Friday the duo takes to the stage at Ford Park in Beaumont, Texas. On Saturday they perform at the American Bank Center in Corpus Christi, Texas.

JOHN PIZZARELLI performs Friday, December 3 at Westminster College in New Wilmington, PA. On Saturday he's center stage at the Edward W. Powers Auditorium in Youngstown, Ohio.

CLAY AIKEN performs Monday, November 29 at Abravanel Hall in Salt Lake City, Utah. On Thursday he is on stage at the Commerce Bank Arts Center in Sewell, N.J. Friday the show is at the Providence Performing Arts Center in Providence, RI and on Saturday Clay is center stage at Meyerhoff Symphony Hall in Baltimore, MD.

ROBERT GOULET The Man and His Music Nov 29-Dec 2 at the Eldorado Hotel in Reno, Nevada.

MANNHEIM STEAMROLLER perform November 30 at the Arco Arena in Sacramento, CA.

DOLLY PARTON brings her charm and talent to the SBC Center in San Antonio, Texas on December 3. On Friday she can be enjoyed at the American Airlines Center in Dallas. Next Sunday finds the performer at the Toyota Center in Houston.

MICHAEL FEINSTEIN performs Friday, December 3 at the Stambaugh Auditorium in Youngstown, Ohio.

BIG BAD VOODOO DADDY in a two nighter December 3-4 at the House of Blues in Anaheim,CA.


PIFFLE AND PROFUNDITIES


CHER averages a costume change once every three minutes during her current Farewell Tour.
















Next Column: December 5, 2004
Copyright: November 28, 2004. All Rights Reserved. Reviews, Interviews, Commentary, Photographs or Graphics from any Broadway To Vegas (TM) columns may not be published, broadcast, rewritten, utilized as leads, or used in any manner without permission, compensation and/or credit.
Link to Main Page
---
Laura Deni


CLICK HERE FOR COMMENT SECTION