! >
Broadway To Vegas
  SHOW REVIEWS     CELEBRITY INTERVIEWS     GOSSIP     NEWS 
| | |
| --- | --- |
| | |
Copyright: November 26, 2000
By: Laura Deni
CLICK HERE FOR COMMENT SECTION

ROBERT REDFORD'S LAS VEGAS FLOP

The Paris Hotel in Las Vegas is hosting the film festival, Cine Vegas, which starts unspooling the reels Nov. 28-Dec 3

The stars will be out in full force to help Paris Las Vegas go Hollywood. Sharing the spotlight will be some of the best films of the most respected film festivals; Toronto, London and Hong Kong.

Director E. Elias Merhige and producer Nicholas Cage will roll em on Tuesday with Shadow of the Vampire.

On Wednesday it's a favorite of all long time Vegas residents, Electric Horseman with producer Sydney Pollack, who has made seven movies with Electric Horseman star Robert Redford, and actor William Brimley in attendance.

When this picture came out in 1979, both Redford and Jane Fonda were at the height of their stardom; in fact, this movie was so big, it took two studios - Columbia and Universal - to make it.

Redford plays Sonny Steele, champion rodeo rider turned corporate spokesman - and perpetual drunk. When he discovers that another corporate asset, a racehorse, is just like him--dressed like a buffoon and doped up to the gills--he decides to liberate the animal - by riding him through the Caesars Palace casino.

Fonda is the bright, ambitious, frightened TV reporter whose pursuit of a story pitches her headlong into love.


WILLIE NELSON'S one line stopped the film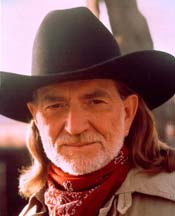 It is Willie Nelson's fine performance in a pivotal supporting role that - with one line - stole the movie - something about the Nelson's character explaining to Sonny Steele his plans for the evening - that he was going to find a Vegas cocktail waitress who could suck the metal off of a drain pipe.

When I saw the movie they actually had to stop the picture and wait for the laughter to stop then re-start the screening. That line also raised the wrath of indignation among the local female drink servers.

As for pretty boy Redford - he says he didn't grow up being told he was good looking. "I was a freckle-faced, ordinary kind of redheaded kid that people make fun of because my hair was so weird. I never combed my hair - couldn't because I had too many cowlicks. In fact, when I became an actor, I had this early image of myself as not being acceptable in terms of looks and personality."

While filming The Electric Horseman I interviewed Redford and he talked about once trying to impress Vegas bigshots.

"I came here when I was a teen-ager right before I went to New York to study acting. That time in Vegas was one of my most embarrassing experiences. I was suppose to meet this girl here, and I wheeled into town and went into the hotel to find out where she was, and they said she was out by the pool. So I went out by the pool and there were all of these fat, middle-age guys lying around. All of the money guys - lying around the pool getting tan, to make it look as if they did a lot of swimming, but what grabbed me was that they never went into the water.



ROBERT REDFORD'S first splash in Vegas was a bad one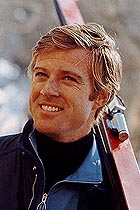 The first thing that hit me was, hey, I don't have much money - maybe 25 bucks - but I don't have to take a back seat to these guys. They're all just lying around, probably have a heart condition. But I needed some kind of entry, something to make people pay attention to me.

So I got into my swim trunks and thought I'd get on the high board and really dazzle their minds off with a high dive. So I climbed up and when I felt all eyes on me, I'd go into my move.

"What I didn't know was that the boards in Vegas have a lot of spring. I knew the instant I hit the thing that I was in trouble. I landed flat on my back. It hurt so much I was crying under the water. I never wanted to come up and when I did, there was that horrible moment when people look away - including the girl that I was suppose to meet. I just slunk away."

Redford also had an opinion on Vegas morals.

"As far as Las Vegas being decadent, there is a Babylon quality about it, but that's what it's suppose to be. But I don't think Las Vegas is any more decadent or corrupt than any other town. And I think that the decadence in some religions, in some institutions, is much more insidious and maybe even dangerous. But Las Vegas makes Washington look like a class act in terms of being paranoid and concerned with its own image."

Redford got his acting start in New York where he lived in a room on the West Side which he called "a real hellhole." While going to the Pratt Institute of Dramatic Arts he worked two jobs - one as a janitor and one in a mail room.

The ice skating rink at Rockefeller Plaza became his religious haven.

"I used to go to the skating rink in Rockefeller Plaza just to get a sense of peace - the way some people might go to church."

In addition to CINE VEGAS showing The Electric Horseman, this Wednesday night will also have Peter Weller of Robo Cop fame in attendance to present Shadow Hours. On Thursday Venus Beauty Institute will be run with director Tonie Marshall in the room.

Boesman and Lena, an adaptation of playwright Athol Fugard's classic, will be followed by The Riff Jon McBride, Nia Pepples and producers Bernie Rollack are expected.

CINE VEGAS will also feature seminars, independent films and numerous exhibits



Broadway To Vegas is supported through advertising and donations. Priority consideration is given to interview suggestions, news, press releases, etc from paid supporters. However, no paid supporters control, alter, edit, or in any way manipulate the content of this site. Your donation is appreciated. We accept PAYPAL. Thank you for your interest.


JAIL HOUSE ROCK


Kirk Sanders was sentenced to four years' deferred probation and fined $750 by Texas State District Judge Mark Nancarrow.



The real life courtroom drama turned into a lyrical montage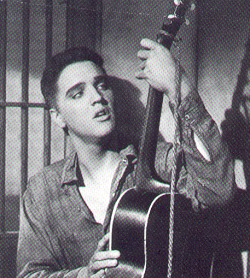 It seems Sanders, 33, admitted he tried to sell Elvis Presley's leather motorcycle jacket, which authorities stated was stolen by Robert Louis Rodgers in February 1998 from a museum near Graceland in Memphis.

In a court room drama which read like a montage of lyrics from Presley's hit songs, Rodgers was referred to as the accused Big Boss Man with the pair getting all shook up when Dallas police hauled Rodgers off to the jail house rock, finding him a new place to dwell. But Rodgers jumped bail and the case got put on indefinite hold with an official notation "Waiting For Elvis."

Finally they located the dude and with a straight face defense attorney Reed Prospere said: "They told us it was now or never as we wanted to avoid a blue Christmas."

If Sanders successfully completes probation, his record won't reflect a conviction.

He was free to leave right away because he had previously completed the required jail book-in process.

Not breaking character attorney Prospere stated - "He, like Elvis has left the building," and then explained that Sanders, "just wanted to serve his hunka hunka probation."

All of that Elvis stuff - and there sure seems to be a lot of it - may not be worth as much as Sanders had hoped. Presley's Army uniform, complete with a paint stain where the singer/soldier leaned against a freshly painted window, failed to sell at a London auction. Auctioneers expected the dress jacket to fetch about $35,000, but the highest bid was a meager $10,000. The auction house said that there is just too much Elvis memorabilia on the market.


OTHER PEOPLE'S MONEY


JULIO IGLESIAS is the highest entertainer in Europe according to EuroBusiness. The crooner is pegged at raking in $38 million a year, more than Elton John or Luciano Pavarotti. In their game of - who has the most - poor Julio came in second - with total career earnings only $480 million. Paul McCartney has earned more.

IS YOU HAVE TO ASK THE PRICE YOU CAN'T AFFORD... MGM Grand has newly opened its annex, The Mansion. Each of this $200 million Tuscan antique filled palazzo's garden villas has a private pool, located in a private enclosed garden. White gloved butlers cater to every whim. The chow isn't bad, either. The Asian cuisine chef was the Hong Kong turnover ceremony official cook. There are private screening rooms, conference rooms, grand piano, billiard table, a Great Hall for high tea. and always open spas. To find it you travel down an unmarked street to an unmarked hallway when you pass through an unmarked gate into an unmarked elevator, where employers who have been taught not to repeat what they see or hear are suppose to wait on you hand and foot. All of the whims are free if you're a mega million dollar high roller who is comped. Otherwise, all of the white glove treatment will set you back $12,000 a day.


SWEET CHARITY

PAUL McCARTNEY is due to perform "Twist and Shout" at the G&P Foundation benefit for cancer research at the Marriott Marquis, NYC on Nov. 30.

KAREN MASON Appears at 9th Annual Rally in support of World AIDS Day at Judson Memorial Church, NYC on Dec. 1.


ART AND ABOUT


GIORGIO ARMANI an exhibition of visionary works from the last 25 years. The exhibition which was designed by Robert Wilson continues at the Guggenheim Museum NYC through January 17.

EDWARD STEICHEN a full retrospective of a photographic master - back when The Style was style - continues at the Whitney Museum, NYC through Feb. 4

100 YEARS OF CALIFORNIA IN ART can be viewed at the Los Angeles County Museum of Art through Feb. 25. The Made in California display incorporates painting, sculpture, prints, photography, murals, books, postcards, furniture, posters, film, design, fashion, textiles, video and music.



CARETAKER

JESSICA LANGE getting rave London reviews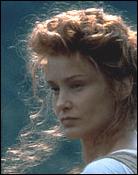 Harold Pinter's dark 1960 comedy set in London has opened in London at the Comedy Theater getting rave reviews.

The production stars Michael Gambon, Jessica Lange, Douglas Hodge, and Rupert Graves.

The British producer, Robert Fox, indicates that the production will be Broadway bound.

That will mark the Broadway return for Sir Michael Gambon - knighted by Prince Charles in 1998.

The actor last appeared on the Great White Way in the 1996 production of Skylight.

MEN by Joe DiPietro and Jimmy Roberts, is getting its first East Coast staging, at the American Stage Company in Teaneck, NJ. Scheduled to run through Dec. 10 the show then hits the road. A romantic comedy, Men looks at the troubled marriage of Tom and Lucy. The couple fight infidelity with infidelity until Tom, in order to end his wife's affair, assumes a fictional identity and moves in with Lucy's lover. The musical, based on Dorris Dorre's German film of the same name, had its world premiere at Sacramento, California's B Street Theatre last June.

Joel Bishoff directs with choreography by Tony Stevens. The design team for Men includes: Tony winner Ken Billington on lighting, Sets by David Potts, Paul Adams in charge of sound and Jennifer von Mayrhauser heading up costumes.

Starring in the show, produced by Jonathan Pollard, Bernie Kukoff, Tony Converse and Denna Hammerstein are; Jordan Leeds, Marylee Graffo, Tom Zemon, Larry Raben and Andrea Chamberlain. The production is also set to open at the Arts Center in Broward County, FL for a January-February run before an off Broadway opening in the spring.

SATURDAY NIGHT FEVER tour begins March 3 at Chicago's Ford Center for the Performing Arts, Oriental Theatre. Robert Stigwood and Jon B. Platt will produce the tour, which is booked through July 2002 in San Francisco, Los Angeles, Toronto, Boston, Washington DC and Detroit, MI.

THE SPITFIRE GRILL a new musical premiering at New Jersey's George Street Playhouse. This production, which officially opens on Nov. 29, has created a buzz that has caught the ear of New York theatre producers. Based on Lee David Zlotoff's movie, Grill is directed by artistic director David Saint. The title is the name of a restaurant, where the no-nonsense owner, Hannah, played by Tony nominee Beth Fowler, and a former women's prison inmate, Percy played by Garrett Long, trying to start over develop a friendship and a contest.

The Spitfire Grill is a collaboration with lyrics by Fred Alley and music by James Valcq. The duo also adapted the book. The cast also includes Janet Metz and Susan Mansur.

Sets by Michael Anania; Costumes by Theoni V. Aldredge and Howell Binkley in charge of lighting.


WHO'S WHERE


JAMIE FARR

JAMIE FARR

stars as Ebenezer Scrooge in a new version of A Musical Christmas Carol, at the Ryman Auditorium, Nashville.

Farr, best known for his role as the cross-dressing soldier on TV's M*A*S*H, has extensive stage credits including; replacing Nathan Lane as Nathan Detroit in the most recent Broadway revival of Guys and Dolls, and also appeared in The Will Rogers Follies, My Fair Lady, The Odd Couple and Moon Over Buffalo.

Mac Pirkle directs the production which continues through December 24

CHRISTIANE NOLL December 2 with Doug LaBrecque and Michael Maguire and the New London Symphony in New London, CT.

CLEO LAINE spent Thanksgiving in England thankful for all of the fans that have been giving her standing ovations. This week it's November 26 - Hoddesdon - Broxbourne Centre; December 1- Newcastle-under-Lyme - New Vic Theatre December 2 -Walthamstow.

DIXIE CHICKS in the spotlight at the Compaq Center, Houston, TX on December 1.

LARRY GATLIN working off the Thanksgiving calories by performing in Greensburg, PA at the Palace Theatre on December 1 followed the next night by a show in Hagerstown, MD at the Maryland Theatre.

JUDY COLLINS center stage in Englewood, NJ at the John Harms Center on December 2.

A SAWYER BROWN CHRISTMAS November 27-28 at the B.B. King Blues Club & Grill, NYC.

DJANGO REINHARDT (first ever) FESTIVAL November 29-December 2 at Birdland, NYC. The festival features Bireli Lagrene, Jimmy Rosenberg, Babik Reinhardt, Regina Carter, Bucky Pizzarelli, Frank Vignola, Jon Burr and Florin Niculescu.

LOLITA DAVIDOVICH, SARAH JONES & ANN MAGNUSON into The Vagina Monologues November 28-December 17. Westside Theatre, NYC.

BILLY CONNOLLY Westbeck Theatre, NYC November 28-December 16.

BOBBY SHORT holds court at the Cafe Carlyle, NYC through December 31.

STEVIE HOLLAND

STEVIE HOLLAND will play an angel who inspires Leonardo da Vinci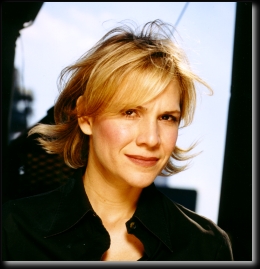 presents Songs of Inspiration and Love celebrating the release of Do You Ever Dream her new CD co-written by Holland and the award-winning composer Gary William Friedman. Back by a four-piece band and backup singers, tunes from the CD as well as songs by Kenny Loggins, Carole King, James Taylor, Harold Arlen and Kurt Weill will be performed.

Holland is a critically acclaimed cabaret performer who came from a family background that includes pioneer Lutheran ministers in the Midwest and an uncle who was Fred Astaires' musical director in the USO.

The performer grew up in Westchester County, NY, the daughter of a saxophone-playing father and opera-singing mother. Stevie went on to study music and theater at New York University. She is also a lyricist with several composers and makes her solo CD debut in collaboration with her husband, composer Gary William Friedman (The Me Nobody Knows, Electric Company, Sesame Street).

Stevie will also be performing in the musical The Last Supper, to be produced Off-Broadway in the Spring. She will star as the Angel who inspires Leonardo da Vinci to complete the most challenging assignment of his career - the painting of the famous mural. This original and inventive musical has music by Friedman and a libretto by Thomas Mitz. Holland has recorded the song Visions from the new musical on her CD Do You Ever Dream? Presented by the guy who brought the Beatles to the U.S., concert promoter Sid Bernstein - presenting Stevie Holland In Concert Merkin Concert Hall, NYC Wednesday, November 29.


THIS AND THAT


REBECCA DeMORNEY who is currently starring in The Closer at the Mark Taper Forum in Los Angeles, has found the time to do something besides star in a play. In real life the actress is expecting her second child with boyfriend Patrick O'Neal. The new scene stealer is expected in April. Meanwhile the production Closer by Patrick Marber is in its last two weeks and also stars Christopher Evan Welch, Randle Mell and Maggie Gyllenhaal.

RED BUTTONS who just wrapped up an engagement at the Suncoast Resort in Las Vegas, recalled that in 1941 Jose Ferrer plucked him out of Burlesque for his first Broadway show, The Admiral Had a Wife. The show was suppose to open on December 8, 1941, but it never did. The show was a farce comedy about Pearl Harbor.




Mention BROADWAY TO VEGAS for Special Consideration
Call (800) 942-9027









Next Column: December 3, 2000
Copyright: November 26, 2000. All Rights Reserved. Reviews, Interviews, Commentary, Photographs or Graphics from any Broadway To Vegas (TM) columns may not be published, broadcast, rewritten, utilized as leads, or used in any manner without permission, compensation and/or credit.
Link to Main Page
---
Laura Deni


CLICK HERE FOR COMMENT SECTION