! >
Broadway To Vegas
  
  REVIEWS INTERVIEWS COMMENTARY NEWS

| | |
| --- | --- |
| | |
PLAYING ELTON JOHN A COMMERCIAL HIT FOR CONGLOMERATE JOHN LEWIS - - AN INTIMATE HOLIDAY SOIREE WITH HERSHEY FELDER - - BAN GENITAL MUTILATION - - THE MINOTAURM THE PAINTED LADY AND THE EGG SURREALIST COSTUME BALL - - A CONNECTICUT CHRISTMAS CAROL STARS ROBERT CUCCIOLI - - CELEBRATIES HELP LIGHT THE ROCKEFELLER TREE - - THE ROYAL VARIETY PERFORMANCE WAS A ROYAL SUCCESS - - 2ND ANNUAL OLNEY PAJAMA DRIVE - - DONATE . . . Scroll Down





Copyright: November 25, 2018
By: Laura Deni
CLICK HERE FOR COMMENT SECTION


PLAYING ELTON JOHN A COMMERCIAL HIT FOR CONGLOMERATE JOHN LEWIS: CUSTOMERS CAN TOUR THE SET
Elton John's career depicted in a commercial has drawn wide spread attention.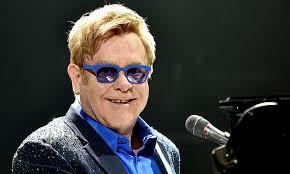 A widely talked about, (and spoofed) tear-jerking Christmas commercial The Boy & The Piano for British retailer John Lewis, an operation which began trading in 1864 on London's Oxford Street, and is a leading omni-channel retailer in the UK with 51 John Lewis shops (a partner is Waitrose) including 37 department stores throughout Great Britain.

This important 140-second holiday advertisement is reputed to have cost a disputed $6.5 million. The adult is portrayed by non other than Sir Elton. The other five stages in his life are re-created by five different boys - or at least their body parts.

"The Boy & The Piano tells the story of why some gifts are more than just a gift. Starring music icon, Elton John, it is set to the musician's first major hit, Your Song," stated John Lewis.

"This Christmas, the ad tells how one gift in particular inspired and influenced the course of a little boy's life. That little boy just happens to be Elton John. The story begins in present day and works backwards chronologically through Elton's life, right until the moment he received the special gift of his grandmother's piano that changed his life forever because some gifts are more than just a gift, "continued the conglomerate.

Craig Inglis, Partner and Customer Director, John Lewis & Partners said: "Think back to all of the Christmases that you have enjoyed over the years - I'm sure there is one very special gift that stands out above all others. That's the magical feeling we wanted to bring to life this year. The ad tells the story of why Elton's piano was more than just a gift and we hope to remind customers of that special moment when they've given a gift at Christmas time that they know will be treasured forever."

Elton John said: "The John Lewis Christmas campaign has so many warm memories for me and my family. It's been a lovely opportunity for me to reflect on my life in music and the incredible journey I have been on, and how first playing my Grandmother's piano marks the moment when music came into my life. The ad is absolutely fantastic and I've truly loved every minute of being a part of it."



Too cute for words, four-year-old Freddie Henderson plays Elton as he receives the piano. Photo: John Lewis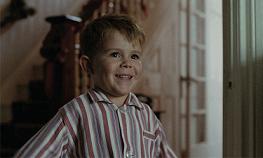 Stealing his scene is the adorable four-year-old Freddie Henderson's version of Elton as he receives a life changing piano from his grandmother played by Deborah Baxter. His mother is played by Katie Bonna.

Tony Lambie, a pupil at St Andrew's Primary in Airdrie, Scotland who was cast through the Glasgow-based UK Theatre School where he's been studying performing arts for the last two years. Landing the part meant that, accompanied by his father, he made his first trip to London where he spent three days shooting the commercial in the borough of Harrow. In the finished ad you can clearly see Tony's hands playing the piano as a young Elton John.

10-year-old Hudson Trindall, from Kent, plays Elton in a school recital from the early 60s.

Teenage Elton is brought to life by Brandon Stein, performing as Elton at the Northwood Hills pub in Pinner, London.

70's Elton is portrayed by Oliver Marshall. There are a several scenes set in the 70s, as Elton records and then performs Your Song, then travels on his tour plane before playing at a stadium tour stop on the West Coast.



Hudson Trindall plays Elton at a school recital. Photo: John Lewis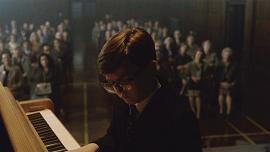 Represented by McLean-Willams, Ltd, Burbage isn't a novice to the camera having appeared in several of zombie movies, including: Tear Me Apart, and Survivors and Zombie Resurrection.

Retailer John Lewis emphasized that what they looked for in casting was mannerisms in their performances and aimed to cast a person who could simulate an Elton performance and whether their facial structure could accommodate a prosthetic, if needed.

Since children are known for talking too much, the actual project was kept top secret - or as best as possible.

"Keeping this quiet for months has been a right stress," Tweeted Burbage.



Brandon Stein portrays Elton as a teenager. Photo: John Lewis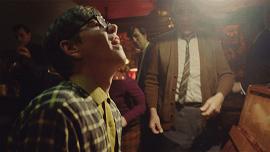 In John Lewis's most experiential Christmas campaign to date, customers shopping on Oxford Street are invited to step into the set of the ad and experience if for themselves. John Lewis's flagship shop is hosting a 2,000 sq ft experiential space on the 3rd floor where customers can explore the dressing room, recording studio and living room sets from the ad, and interact with props, listen to recordings from Elton John's 17-11-70 album and have photos taken at the piano.The set is just one of a range of ad experiences in the shop that will have customers stepping into Christmas on every floor. The shop, along with 14 further shops across the UK, will also have a Yamaha piano for customers to play.

"In a first for the UK high street, customers will also be able to enjoy a musical light show, being projected from the shop's Oxford Street windows every 30 minutes from 4pm. Performing Elton John's Christmas classic, Step Into Christmas, the shop's window displays will fill Britain's busiest shopping street with music and display a one minute light show to entertain passers by."

"The speculation in recent months around the costs associated with this year's ad is wildly inaccurate and our total spend is similar to previous years," declared John Lewis. "The Christmas TV ad is an important investment for John Lewis and is a crucial part of our overall marketing campaign, driving sales throughout the key Christmas trading period. To date it has proven to be one of the most effective marketing campaigns in the industry, delivering an excellent return on investment."

The giant retailer added that: "When first approached to be part of this year's John Lewis Christmas ad, Elton requested that a portion of his fee was to be donated to the Elton John Charitable Trust.

In a ingenious marketing move partner Waitrose released their own holiday ad, a spoof on the Elton John Piano commercial in which a family prefers to eat stollen over watching the commercial.

A playful response from John Lewis stated: "Frankly, it's hard to believe our colleagues at Waitrose & Partners would choose a stollen over us but, as a big fan of the chocolate orange combo, I suppose if anything can trump an ad starring Elton John, it's their amazing stollen – some food IS just too good to wait for," says Craig Inglis, customer director at John Lewis & Partners.

When your own competition is within your corporate umbrella - your Christmas sock is full. Both of the John Lewis and Waitrose ads were made by adam&eve DDM, Communications Agency.

Sir Elton John has two young sons who aren't in the commercial. The man himself is on his Farewell Tour. He's on stage Tuesday, November 27, at the Amway Center in Orlando, Florida. On Wednesday the show is at the Amalie Arena in Tampa, Florida. On Friday the tour stops for a two night stand at the State Farm Arena in Atlanta, Georgia.






E-Book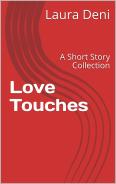 Soft back Book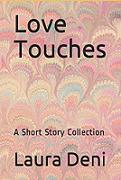 Broadway To Vegas is supported through advertising and donations. Priority consideration is given to interview suggestions, news, press releases, etc from paid supporters. However, no paid supporters control, alter, edit, or in any way manipulate the content of this site. Your donation is appreciated. We accept PAYPAL. Thank you for your interest.



E-Book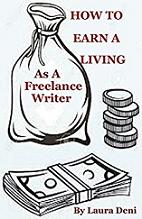 Soft back Book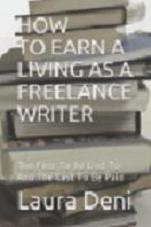 This is not your typical, totally boring textbook.

In the pages of How To Earn A Living As A Freelance Writer (the first to be lied to and the last to be paid) you'll find sex, celebrities, violence, threats, unethical editors, scummy managers and lawyers, treacherous press agents, sex discrimination; as well as a how-to for earning money by writing down words.





ART AND ABOUT


THE MINOTAUR, THE PAINTED LADY AND THE EGG SURREALIST COSTUME BALL

The Minotaur Painted Lady Egg. Photo: Freud Museum London

marking the meeting of two great minds: Sigmund Freud and Salvador Dalí, 80 years ago.

Dress code: Freud, Dalí, Surrealism - Whatever you do, leave the ordinary and every day at home. No costume - no admission.

You will be serenaded by a sonic music surrealist DJ dream created by a "Female Figure with Head of Flowers" Auntie Maureen. Flowers, soundscapes and electronic beats weave together a musical dream on a Freudian dance floor. Prancing, dancing and surreal self-expression are all most welcome.

Join London Drawing Group for a true celebration of the surrealist manifesto – disrupt your normal drawing practices (or if you don't have one, invent one!) embrace the chaos of creation and collaborate with others in honor of the incredible relationship between Dalí and Freud.

Throughout the evening, you will discover impromptu performances from The Parlour Collective. You will be able to drop in at the LDG interactive drawing station and collaborate, create, and confuse with their resident LDG tutors, or venture into the immersive experience of Freud's house, armed with an array of exercises and techniques to get everyone creating surrealist masterpieces.

Surreal nibbles will be served.

Part of a series of talks and events which coincide with 'Freud, Dali and the Metamorphosis of Narcissus' on display at the museum through February 24, 2019. This event takes place November 30, 2018 at the Freud Museum in London.

CHRISTIAN MARCLAY'S ACCLAIMED INSTALLATION THE CLOCK 2010 a mesmerizing masterpiece of contemporary art which has captivated audiences across the world from New York to Moscow.

24-hours long, the installation is a montage of thousands of film and television images of clocks, edited together so they show the actual time. It is a thrilling journey through cinematic history as well as a functioning timepiece.

Following several years of rigorous and painstaking research and production, Marclay collected together excerpts from well-known and lesser-known films including thrillers, westerns and science fiction. He then edited these so that they flow in real time. When watching The Clock you experience a vast range of narratives, settings and moods within the space of a few minutes.

There will be a series of overnight 24-hour screenings December 1-2, 2018 at The Tate in London..

Tate jointly acquired Christian Marclay's celebrated video work in 2012 together with the Centre Pompidou, Paris and The Israel Museum, Jerusalem.

ART IN TUNE Celebrate the Boston Museum of Fine Art's beloved musical instrument collection in an evening of special drop-in musical performances all over the Museum. Hear music throughout the galleries, from duets played on early French horns on the Huntington staircase to a modern quintet of electric violins, viola, cello, and bass in the Linde Wing for Contemporary Art.

Thursday, November 29, 2018 at the BFA in Boston.

APHRPDOSOAS: A GREEK CITY IN ROMAN ASIA Aphrodisias is one of the best-preserved Greek-Roman sites in modern Turkey, and recent work uncovered an urban park with a 170-meter-long pool at its center. Join Bert Smith, Lincoln Professor of Classical Archaeology and Art at Oxford University - and director of the excavation - for insight on his fascinating discoveries.

Enjoy his lecture Sunday, December 2, 2018 at the Museum of Fine Art, Boston.






E-Book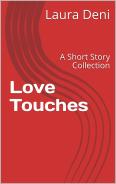 Soft back Book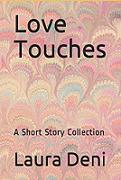 SWEET CHARITY


2nd ANNUAL OLNEY PAJAMA DRIVE is currently taking place. Olney Theatre Center's successful Annie-inspired pajama drive last year resulted in more than 800 pairs of new pajamas for our non-profit partner Comfort Cases the Rockville, Md.- which, in turn, went to children in foster care. "We learn pretty quickly that Buddy the Elf started life in an orphanage before accidentally hitching a ride in Santa's sleigh to the North Pole. While that works well for narrative purposes, the fact is that there are still many children in our community without permanent, loving homes who can't rely on Santa to whisk them away to be raised by elves. That's why for the second year in-a-row, we are partnering with Comfort Cases, a Rockville-based organization with a mission to provide comfort and support to children entering the foster care system. They have done this by providing kids with their own Comfort Case."

A Comfort Case is a small duffel bag or backpack that holds essential items and a few special things. Its purpose is to provide comfort for children as they enter the foster care system. The case provides the essentials for the first few days in a new place as well as some comfort items to help ease a scary transition. They want these children to know that their community cares about them and wants them to have something of their very own.

You can make a difference in the life of a child in need by donating a new pair of pajamas (we especially need larger sizes) to be included in a Comfort Case.

For those in the Washington DC area - bring a pair of new pajamas, particularly older children's sizes which are especially needed and in short supply (although all sizes are appreciated). Please keep in mind to avoid season-specific pajamas (aka Christmas jammies) or those with potentially hurtful messages like "Daddy's Little Princess."

Pajamas can be dropped off at Olney Theatre Center in the bins located in the lobby of the Historic Theatre next to the Box Office now through the run January 6, 2019 of Elf the Musical.

AN INTIMATE HOLIDAY SOIREE WITH HERSHEY FELDER Seattle Rep is hosting this exclusive event which will feature exquisite cuisine, fine wine, and an intimate concert with the star, who will give a brief inside musical look at his new upcoming projects.

Monday, December 3, 2018 at the Thompson Seattle, Washington.

SCOTTSDALE ARTS GALA 2018 featuring Matthew Morrison takes place Saturday, December 1, 2018 at Scottsdale Center for the Performing Arts in Scottsdale, Arizona.

Billed as "an all-encompassing arts celebration in the heart of Old Town Scottsdale featuring Tony, Emmy and Golden Globe nominee Matthew Morrison. Experience this Gala in its entirety with a cocktail reception, exquisite plated dinner and performance, or keep it simple with an exclusive cocktail reception in the Scottsdale Museum of Contemporary Art and performance.

BRUNO MARS has donated money to the Salvation Army divisions in his home state of Hawaii to provided 24,000 Thanksgiving dinners for those in need.

THE ROYAL VARIETY PERFORMANCE

Meghan, the Duchess of Sussex greet Take That's Gary Barlow, Howard Donald and Mark Owen in a maroon velvet suit. Photo: Kensington Palace.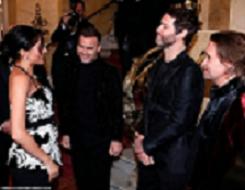 which took place on Monday, November 19, 2018 was a royal success in more ways than one.

All eyes were on Meghan, The Duchess of Sussex who makes pregnancy look glamorous. Attending her first Royal Variety Performance she wore a stunning modified version of a black and white sequin top called Malaya and a black maxi dress by Safiyaa which included a halter neck strap and a belt around the waist. The American royal carried a black and gold clutch bag by Australian bag designer Olga Berg and those diamond earrings came from Canadian jewellery brand Birks. They must be one of her favorites, since she's wore them on several occasions.

Oh, her husband Prince Harry looked good, too.

The happy couple was also celebrating their 6-month wedding anniversary.

Afterwards the performance couple went backstage to greet the performers including Harry's old band mates Take That. It seems that Harry played the tambourine on Jamaica as part of Sing the recording made to commemorate Queen Elizabeth's Diamond Jubilee.

The couple greeted the cast of Hamilton the hit musical which Harry and Meghan have seen twice.

The evening was hosted by comedian Greg Davies Acts on the bill included singers Rick Astley and George Ezra who sang Shogun, Clean Bandit, and Britain's Got Talent winner, comedian Lost Voice Guy whose is known at home as Lee Ridley.

He has never let cerebral palsy stop him from being funny. He delivers his laugh getting comedy routines through a speech app on his tablet device - much along the lines of the ABC-TV hit Speechless.

Referring to winning Britain's Got Talent he told the group: "Now that I've hit the big time, nothing will shut me up," he said in the electronic voice. "Unless there is a power cut."

Norwegian pop star Sigrid, 22, performed a stirring rendition of her hit Strangers, then scampered into the aisle to dance with show patrons.

That incredible young cellist Sheku Kanneh-Mason, who performed at Harry and Meghan's wedding, also shown in the spotlight. Broadway and Broadway bound musicals were represented by performances from the cast of Hamilton and Tina, The Tina Turner Musical.

Italian opera singer Andrea Bocelli and his son Matteo sang a duet. Leaving no doubt as to what "variety" means, the charity event also featured acrobats and animal puppetry by Circus 1903, who entertained with their human-operated elephants Queenie and Peanut, designed by the team behind the stage hit War Horse.

The event raises money for the Royal Variety Charity, of which The Queen is Patron, and in particular helps support the residents of Brinsworth House, a nursing and residential home in Twickenham for former entertainers and artists who are in need of assistance as a result of old age, ill-health, or hard times.

Each year, a senior member or couple from the royal family attend.

In a sweet gesture Meghan was presented with a winter flower bouquet by seven-year-old Darcie-Rae Moyse. Foliage in the arrangement came from the flower garden at Brinsworth House.

The origins of the Royal Variety Performance date back to 1912 when King George V and Queen Mary agreed to attend a 'Royal Command Performance' at the Palace Theatre in London, in aid of the Variety Artistes' Benevolent Fund.

In July 1919, the second Royal show was performed and was the first to be billed a 'Royal Variety Performance'.

Held at London's Coliseum, the show was staged as a 'celebration of peace' and, as the official announcement expressed, "had been commanded by The King to show his appreciation of the generous manner in which artistes of the variety stage had helped the numerous funds connected with the War".



SPREADING THE WORD


WANT TO PAT AND FEED SOME REINDEER? then head over to The Cairngorm Reindeer Herd which is Britain's only free-ranging herd of reindeer found in the Cairngorm mountains in Scotland. These tame and friendly animals are a joy to all who come and see them. Reindeer are not just for Christmas although they tend to hangout at The Cairngorm with the exception of when they magically fly to the North Pole to help Santa deliver the gifts.

There are currently around 150 reindeer in the herd, mostly ranging on the Cairngorm Mountains with the remainder on the Glenlivet Estate, the locations being some 30 miles apart.

Christmas Fun Weekends in December means the Paddocks are filled with tinsel and decorations, with extra crafting activities, and Santa himself comes to visit from 12pm – 3pm when jolly Saint Nick wanders round the exhibition area greeting visitors as he goes - occasionally Father Christmas even has chocolates to hand out!.

You may even have the opportunity to pat and feed one of the reindeer. There is also an informative exhibition with lots of information about their herd, reindeer in general and other wildlife in the vicinity.

Santa's super friendly four legged helpers not only go on educational tours but are available for promotional events and work in film studios.

Christmas Fun dates for 2018 are December 1st/2nd, 8th/9th, 15th/16th and 20th – 24th. No need to book, there is room for everyone.

CHRISTMAS IN ROCKEFELLER CENTER live on NBC-TV Wednesday, November 28, 2018 features lighting of the famous tree and performances by Tony Bennett, Diana Ross, John Legend, Martina McBride, Diana Krall, Brett Eldredge, Darci Lynne Farmer, Kellie Pickler and Pentatonix. Howie Mandel is billed as making a "special appearance."

This year's tree is a 75-year-old, 12-ton Norway Spruce from Walkill N.Y. Her Christmas finery includes over 50,000 LED lights and a nine-foot star, made of over three million Swarovski crystals.

The world wide symbol of the holiday season will stay lit through January 7, 2019.

JAY SUKOW 48, well known American improv instructor has taken over as artistic director to teach at Improv Comedy Copenhagen Theatre in Denmark.

As well as coaching the theatre's actors who perform weekly shows at ICC, he'll be teaching classes to the general public as well as members of the corporate sector.

He came to Denmark from serving almost two and a half years as an instructor at The Second City Hollywood. Prior to that he was Owner and Creative Director of Today Improv in Los Angeles as well as associated with M.i.'s Westside Comedy Theater in Santa Monica.

Sukow trained along performers such as Stephen Colbert, Steve Carell, Dave Razowsky, Del Close and Jon Favreau.

CIRQUE MECHANICS 42FT–A MENAGERIE OF MECHANICAL MARVELS Enter the world of gears and canvas, pulleys and sawdust, galloping metal horses, strongmen, and aerialists—all mystifying and transpiring within the confines of a 42-foot ring. 42FT–A Menagerie of Mechanical Marvels is the latest invention of Cirque Mechanics. Celebrating the timelessness of the circus as an evolving art form while innovating beyond the big top's classic roots, this show melds spectacles both traditional and new, with an emphasis on dizzying acrobatics and a fair bit of clowning around. Tuesday, December 4, 2018, at the Flynn Center for the Performing Arts in Burlington, Vermont.

SHIRLEY MacLAINE in her ShirleyGram reports on her experience in the California fire.

"For the curious, I'm fine. I decided to go back to California for some meetings the day the fires broke out in Southern Cal. The next day I, and everyone in the area, was enveloped in smoke, surrounded by fire and ordered to evacuate.

"In days long passed I would have been on the roof with the hose, wetting everything down. But things have changed. Age is obviously one factor but in California there's also the cycle of drought, floods, mudslides, growth followed by more drought, etc. (with a little earthquake thrown in every now and again). The biggest change I see is the number of human inhabitants.

"Times have changed. I spent the majority of Friday trying to inch my way down Pacific Coast Highway with Buddy Bub and Trixie Harmony curiously observing the car next to us and its occupants. We traveled through dense smoke, ash and embers, even wisps of fire that was fueled by wind.

"Last night (Sunday) I caught a flight back to New Mexico only to arrive in the middle of a snowstorm. Do you think Nature is making a statement? I do. But I think we're hearing with deaf ears.

"If you can you might want to donate to the Red Cross, The Ventura County Community Foundation, and Direct Relief. There are many other organizations but check them out before you give as there are also those unscrupulous few that always pop up at a disaster. Many people have lost literally everything. They need our help."

BAN GENITAL MUTILATION

District Judge Bernard Friedman.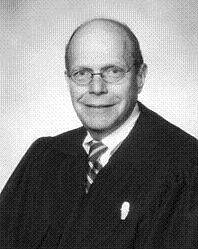 last week Chicago District Judge Bernard Friedman, 75, the Chief Judge, United States District Court, Eastern District of Michigan, ruled that the 1996 US law against female genital mutilation - aka cutting or female circumcision - is unconstitutional, declaring that Congress overstepped its boundaries and that the power to outlaw the cruel and barbaric practice belonged to individual states.

In making that ruling he dropped charges against several individuals who were accused of the practice.

On October 1, 2017, Michigan became the 26th state to ban the practice of FGM. All of the other states need to get on board.

Female genital mutilation has been condemned by the United Nations. The US has also participated in several UN resolutions that advocate for the eradication of FGM, including the UN's 1948 Universal Declaration of Human Rights, 1989 Convention on the Rights of the Child, and the Convention on the Elimination of All Forms of Discrimination Against Women (CEDAW). The 2013 Transport for Female Genital Mutilation Act made it illegal to transport U.S girls abroad for FGM.

According to the Centers for Disease Control, more than half a million girls in the United States have endured, or remain at risk, of suffering FGM – a threefold uptick from their 1990 projection. FGM is considered a cultural practice that ensures "a girl's purity and eligibility for marriage," and typically involves the partial or complete extraction of the external female genitalia.

As Fox News stated: "Beyond the brutality of the ritual procedure itself and the chance of serious infection or death, FGM has a string of long-term consequences – from the physical to the psychological. Complications include sexual dysfunction, incontinence and increased risk of HIV transmission."

States which Permit FGM include:

Alabama -- Alaska - - Arkansas -- Connecticut - - Delaware - - Hawaii - - -Idaho - - Indiana - - Iowa - - Kentucky - - Maine - - Mississippi - - Montana - - Nebraska - - New Hampshire - - New Mexico - - North Carolina - - Ohio - - Pennsylvania - - South Carolina - - Utah - - Vermont - - Washington - - Wyoming.

Those states need to enact laws making FGM a crime.





OTHER PEOPLE'S MONEY


THE TENNESSEE ENTERTAINMENT COMMISSION (TEC) with support from the Nashville and Memphis Chapters of the Recording Academy, has announced the launch of a new Scoring Incentives Program for companies producing original music scores for films, television, video games, and other digital media projects in Tennessee.

TEC's scoring incentives offer up to a 25 percent rebate on qualified expenditures for music scoring projects that spend at least $50,000 in the Nashville area or at least $25,000 in other parts of Tennessee. The rebate covers costs for musicians, producers, engineers, recording studios, instruments, and other qualified expenses.

"We are excited to launch Tennessee's first music-focused incentives program," said Tennessee Entertainment Commission Executive Director Bob Raines. "Scoring has been a growth sector of Tennessee's music industry in recent years. It is our goal to make Tennessee the No. 1 destination for these types of media projects and to create high-quality job opportunities for Tennessee musicians and engineers, while expanding our existing production infrastructure."

More than 6,725 Tennesseans work in the recording industry across nearly 1,100 businesses. Tennessee has the highest concentration of musicians, music directors, and publishers in the United States. It has the second highest concentration of sound engineers. "It only makes sense for us to leverage Tennessee's unparalleled concentration of music talent and production services to attract additional music scoring projects," Raines added. "As Tennessee attracts more scoring projects through TEC's new program, it will allow our creative class and content creators to showcase their superb quality to audiences across the globe."

RISING PHOENIX REPERTORY has announced that Ren Dara Santiago is its first recipient of The Cornelia Street American Playwriting Award which carries a cash prize of $3,500, and includes publication of one of the playwright's works in Rising Phoenix Rep's theatre arts magazine, Caffe Cino.

The Cornelia Street American Playwriting Award is presented to an emerging playwright of exceptional work ethic, character, and talent. The award will be presented to Santiago in February 2019 at a reception in New York City.

The award takes its name from Cornelia Street in the West Village, which has been home to the work of some of the nation's greatest playwrights, including Eugene O'Neill, Maria Irene Fornes, Lanford Wilson and John Guare, and was also the location of Caffe Cino, one of the birthplaces of the Off-Off Broadway theatre movement.

Ren Dara Santiago is a Fila-Rican playwright from Harlem. She is a guest teaching artist at The National Theater Institute at the Eugene O'Neill Theater Center, a former Artistic Producer and founding member of Middle Voice at Rattlestick, and an eternal member of The Baldwin Project by Lucy Thurber.



E-Book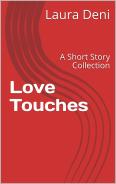 Soft back Book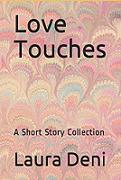 PRINCE PHILIP who has been known to refer to himself as the "fella who belongs to Mrs Queen" - that would be Queen Elizabeth II - celebrated their 71st wedding anniversary last Tuesday, November 20, 2018. Wishing them many more anniversaries.

The Queen, 92, began the morning of her wedding anniversary working - as usual. Looking pretty in pink she visited the Royal Institution of Chartered Surveyors in London to mark the organization's 150th anniversary. The queen is Patron of RICS which is a professional body specializing in land, property and construction, representing 125,000 accredited qualified and trainee professionals. During her visit she saw a Lego model of the Royal Institution of Chartered Surveyors headquarters, which took six weeks to build, and is made from 13,000 Lego bricks.



A CHILD'S CHRISTMAS IN WALES by Dylan Thomas.

Adapted and Directed by Charlotte Moore.

Musical Direction by John Bell.

This holiday season, experience a joyous musical celebration of Dylan Thomas' iconic story, A Child's Christmas in Wales, the "never to be forgotten day at the end of the unremembered year," when songs are sung, cakes and sweets are abundant, and the frozen city parks are laden with mysteries and adventures for wild boys and girls to explore.

Featuring Nicholas Barasch, Dewey Caddell, Margaret Dudasik, Polly McKie, Naomi Louisa O'Connell, and Ashley Robinson.

This beloved Irish Rep tradition features both classic and contemporary Christmas music interwoven with Thomas's story of a snowy Christmas Day in Wales.

This favorite Irish Rep tradition features both classic and contemporary Christmas music interwoven with Thomas's story of a snowy Christmas Day in Wales.

Set Design by: Jim Morgan. Costume Design by: Barbara Bell. Lighting Design by: Michael Gottlieb. Production Stage Manager: Pamela Brusoski. Assistant Stage Manager: Rebecca Monroe.

November 28 - December 30, 2018 at the Irish Rep in New York City.

UNCLE VANYA a new version of the Chekhov classic, written and directed by Olivier and Tony Award winner Terry Johnson.

"Don't be miserable, you wonderful woman; be a mermaid. There's the ocean; throw yourself in. Fall in love with some poor mortal and drag him down with you.
"Astonish us!"

Alan Cox will take the title role of Uncle Vanya in Chekhov's classic tragicomedy. He will be joined by Alice Bailey Johnson, Paul Hamilton, Abbey Lee, Kika Markham, Alec Newman, David Shaw-Parker, Robin Soans and June Watson.

Checkhov's wit and acute observation of the comic absurdity of human life. Uncle Vanya plays on the Main Stage of the Hampstead Theatre in London November 30, 2018 - January 12, 2019.

COME FROM AWAY book, music and lyrics written by Tony nominees Irene Sankoff and David Hein.

Directed by Tony award winner Christopher Ashley.

Musical staging by Kelly Devine.

On 9/11, the world stopped. On 9/12, their stories moved us all.

Come From Away takes you into the heart of the remarkable true story of 7,000 stranded passengers and the small town in Newfoundland that welcomed them. Cultures clashed and nerves ran high, but uneasiness turned into trust, music soared into the night, and gratitude grew into enduring friendships.

Featuring: Kevin Carolan, Harter Clingman, Nick Duckart, Chamblee Ferguson, Becky Gulsvig, Julie Johnson, Christine Toy Johnson, James Earl Jones II, Megan McGinnis, Andrew Samonsky, Danielle K. Thomas, Emily Walton, Marika Aubrey, Jane Bunting, Michael Brian Dunn, Julie Garnyé, Adam Halpin, and Aaron Michael Ray.

The creatives include: Music supervision and arrangements by Ian Eisendrath. Scenic design by Beowulf Boritt. Costumes by Toni-Leslie James. Lighting design by Howell Binkley. Sounds design by Gareth Owen. Orchestrations by August Eriksmoen.

November 28, 2018 – January 6, 2019 at the Ahmanson in Los Angeles.

A CONNECTICUT CHRISTMAS CAROL book by L J Fecho.. Music and lyrics by Michael O'Flaherty.

Directed by Hunter Foster.

Famed actor and local legend William Gillette leaves his castle on the Connecticut River to adapt Dickens' holiday classic. Some of the most beloved storytellers in Connecticut history come alive for a yuletide gathering you won't forget. Local heroes Mark Twain, P.T. Barnum and more make spirited appearances opposite Gillette's Scrooge in a highly theatrical twist on a family favorite.

Custom-made for Goodspeed with all-original music, here's a tuneful, heartfelt confection spiced with even more Nutmeg State flavor to sweeten your season.

Featuring Robert Berson (Tiny Tim) - Robert Cuccioli (William Gillette/ Scrooge) - Matt Gibson (Bob Cratchit) - Michael Thomas Holmes (The Ghosts) - Jimmy Brewer (Ensemble, Young Scrooge) - Samantha Bruce (Ensemble, Isabel, Helen) - Lee Harrington (Ensemble, Martha, Mrs. Goodspeed) - Noah Plomgren (Ensemble, Harry) - Celeste Rose (Ensemble, Mary Muldoon, Jen, Tiffy). - Alex Stewart (Ensemble, JP Morgan) - Jeff Williams (Ensemble, School Master, Mr. Goodspeed) - Daisy Wright (Ensemble, Kathy, Cora).

The Creative Team includes: Lisa Shriver (Choreographer) - Dan Pardo (Music Director) - Adam Koch (Scenic Design) - Nicole V. Moody (Costume Design) - Jen Schriever (Lighting Design) - Jay Hilton (Sound Design) - Marl Adam Rampmeyer (Hair & Wig Design) - Dan DeLange (Orchestrator) - Bradley G. Spachman (Production Stage Manager) and Hilary Surface (Assistant Stage Manager).

November 30 - December 30, 2018 at Goodspeed's Terris Theatre in Chester, CT.



E-Book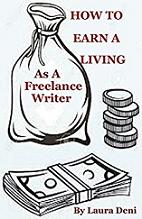 Soft back Book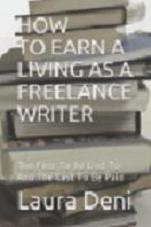 This is not your typical, totally boring textbook.

In the pages of How To Earn A Living As A Freelance Writer (the first to be lied to and the last to be paid) you'll find sex, celebrities, violence, threats, unethical editors, scummy managers and lawyers, treacherous press agents, sex discrimination; as well as a how-to for earning money by writing down words.





WHO'S WHERE




KELLI O'HARA WITH SETH RUDETSKY perform an unscripted evening of behind-the-scenes stories and powerhouse performances with Tony-winning Broadway star Kelli O'Hara, featured alongside Seth Rudetsky, the Sirius XM Radio host and accomplished Broadway performer.The Smith Center in Las Vegas on Sunday, December 2, 2018.

SHAWN MENDES with Calvin Harris, G-Eazy, and 7 others perform Friday, November 30, 2018 at The Forum, Inglewood, California. Saturday's stop with Charlie Puth, Bebe Rexha, and 3 others is at the SAP Center at San Jose, California.

JON BON JOVI performs Monday, November 26 at the Tokyo Dome. On Tuesday, they're on stage at the Kyocera Dome Osaka. Saturday's stop is at the Melbourne Cricket Ground in Australia.

THE TEXAS TENORS
JOHNNY MATHIS will be singing his hits when he opens a two nighter Friday, November 30 at the Beau Rivage Theatre in Biloxi, Mississippi.

II DIVO on stage Monday, November 26 at the NYCB Theatre at Westbury, New York. On Thursday they can be enjoyed at the First Ontario Concert Hall in Hamilton, Ontario, Canada. Friday's stop is at the TD Place Arena, Ottawa, ON, Canada. On Saturday they're on stage at the Theatre St-Denis, Montreal QC, Canada.


FINAL OVATION


JERRY FRANKEL famed Broadway producer and award winning horse owner died on Saturday, November 17, 2018 in Manhattan from bladder cancer. He was 88.

Frankel produced 53 Broadway plays and musicals in collaboration with various partners, most often Jeffrey Richards.

Nine of his shows won Tony Awards.

.His Tony wins included: for best musical (Spring Awakening); best play (August: Osage County and All the Way); musical revival (Hair; La Cage Aux Folles and The Gershwins' Porgy and Bess); and revivals of Death of a Salesman; Glengarry Glen Ross and Who's Afraid of Virginia Woolf?

His other productions included the 2016 revival of Fiddler on the Roof and, in 2015, Wolf Hall Parts One & Two and Something Rotten!

His last show was Come From Away, a musical about the dozens of planes diverted to Newfoundland after the terrorist attacks of Sept. 11, 2001.

While Frankel made his fortune on Broadway, he had other passions, most notably Thoroughbred racing. He began racing horses in 1974 and over the last 15 years owned some top horses in partnership with his brother, Ronald. One of his horses, Joey Franco, was named California-bred horse of the year in 2004; another, Dayatthespa, who had 11 wins in 18 races and $2.3 million in track earnings, was voted New York-bred horse of the year 10 years later. Esops Foibles, still another of his horses, ran fifth in the 1978 Kentucky Derby, which was won by Affirmed.

The Thoroughbred Daily News ran a lengthy obit.

His brother Ronald Frankel said he would keep the Frankel stable going on his own.

Frankel's love of Broadway and horses resulted in him naming horses for shows, actors and songs. Linda Eder, a star of Jekyll & Hyde, was the eponym for Linda Eder, the horse. Audra was named for Audra McDonald, the star of Lady Day at Emerson's Bar & Grill and Porgy and Bess.. Frankel christened one horse Osage County and another This Is the Moment, for a song from Jekyll & Hyde.

In addition to his daughters Jessica Genick and Elizabeth Bailenson he is survived by his partner, Mary Casey; his son, Gordon Frankel Light; six grandchildren; and his brother, Ronald, his frequent thoroughbred partner. His marriage to Sandra Light ended in divorce. His second wife, Honu Stern, died in 2008.


















Next Column: December 2, 2018
Copyright: November 25, 2018 All Rights Reserved. Reviews, Interviews, Commentary, Photographs or Graphics from any Broadway To Vegas (TM) columns may not be published, broadcast, rewritten, utilized as leads, or used in any manner without permission, compensation and/or credit.
Link to Main Page
---
Laura Deni



For the snail mail address, please E-mail your request.
CLICK HERE FOR COMMENT SECTION