! >
Broadway To Vegas
  SHOW REVIEWS     CELEBRITY INTERVIEWS     GOSSIP     NEWS 
| | |
| --- | --- |
| | |
JACK CARTER STARS IN A STOOP ON ORCHARD STREET - - BEST PRESENT JULIE ANDREWS & CHRISTOPHER PLUMMER - - TIM CONWAY & HARVEY KORMAN STILL ALIVE - - STEPHEN SPIELBERG ON STAGE - - AN O HENRY CHRISTMAS - - PETER JENNINGS SPEAKS - - THE BEAUTIFUL GAME ON CD - - COOKING WITH ELVIS - - DONATE . . . Scroll Down


A STOOP ON ORCHARD STREET
Jack Carter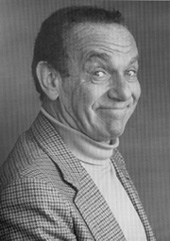 Veteran comedian Jack Carter has just wrapped starring in a bus and truck production of A Funny Thing Happened on the Way To The Forum.

Pseudolus?

"Ofcourseolus!" he crackled from his suite at the Loews' Vanderbilt Hotel in Nashville where he was moving furniture around, making sure the windows were dark so he could sleep. He's in Nashville to star in A Stoop on Orchard Street.

"I don't need anything special, just a decent room - where I can close the drapes and black out the room. A peek of light and I'm finished. So, I'm always busy tucking in pillows, closing drapes, moving televisions to hide the light coming in the windows."

A Stoop on Orchard Street starring Carter, with book, lyrics and music by Jay M. Kholos, has performances through tonight at Nashville's Gordon Jewish Community Center.



Jack Carter's Broadway Show Tunes 1958 LP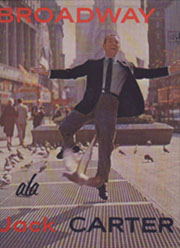 "People don't even know I sing," he complained. "I've done seven musicals, but they never remember that. So, if a musical comes up it's got everybody else," related Carter a veteran of Las Vegas, television and Broadway shows such as Guys and Dolls, The Last of the Red Hot Lovers, The Odd Couple, and Oliver!

His television career began in the 1940's. On The Jack Carter Christmas show of December 23, 1950 guests included Charles Coburn and Harry Truman. Carter sang Santa Claus is Coming to Town, and Silvery Moon and then teamed up with Coburn for a duet on I'm a Mailman's Mailman.

"I just toured with Forum for a year. It was great! I loved it. We did bus and truck. Almost a different town every night. A couple of times we settled down for a week or two weeks in a town. We did two weeks in Dayton and a week in Detroit. That was lovely. We did a lot of colleges. It was a New York Company - marvelous people."

"I loved the tour. I really enjoyed it," he reiterated. "And, I would always do ten minutes after. The audience loved it. At first the cast didn't, because I was stepping out of character. But, the audience talked about that and that created a lot of business. People said, you have to go see the show because afterwards he comes out and does 15 minutes."

While performing in Forum Carter was memorizing this difficult role, which has several long speeches. Self-effacing about his own mental capabilities, Carter has a photographic memory. As his own worst critics, he's irked that, at age 79, it takes him longer to learn lines than it did when he was 20.

"I am a fast study, but not as fast as I used to be," he confessed. "The other day I had a discussion with Carl Reiner and he said - Do you find it tough to memorize now? I said - Murder."

So, why take on back to back projects?

"It's a musical. A friend of mine, a former agent of mine, came to me with this project because Jay came to him. I said - A musical. That sounds wonderful. When I read this show I thought- Oh my God every time I read the closing speech where I wrap things up - I cry. Mostly because I've never been paid." Rim shot.

"It's very emotional, very emotional, and I do cry" he then seriously replied."



Jay Kholos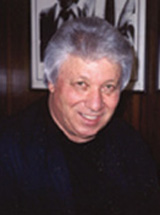 Last Monday Paula and Jay Kholos, star Jack Carter and Rhonda Roth, promotions director for the Jewish Community Center, discussed the production with Broadway To Vegas.

In addition to Carter the cast includes Allison Kieckhefer, Lon Gary, Anne Tonelson, John Silvestro, Abby Atkinson Powell, Janet Ivey, Danny Proctor, Colin Venuti, Lisa Palas, Richard George Shaluly and Kaine Riggan.

Vocal arrangements by Amy Tate-Williams and orchestrations by Tate-Williams and Brian Cumming. Daryl Pike directs. Andrew Bryan conducts the eight musicians which Kholos calls "a good size for the house that we are in. There is great sound."

Carter flew to Nashville last Sunday afternoon, picked up at the airport by Kholos. After a tech rehearsal Paula, Jay and Jack had a memorable dinner.

"We have been in rehearsal for five weeks now," Jay related. "We are going into our sixth week. Because of Jack's part I went out to Los Angeles twice and met with him and worked with him on his role. We had a tech rehearsal late yesterday afternoon and I brought him over to meet the cast. We did a little bit and he is such a professional. He had all his stuff already down. He has a tremendous ear. He'll go into Al Jolson. He knew everybody. He's a fascinating reservoir of show business stuff."

"Jack Carter is so great, so funny. I couldn't believe it," exclaimed Paula. "He just went on and on at dinner last. His part is apart from the ensemble because obviously he was not going to be coming in for six weeks. He mostly does his lines by himself, talking to the audience."

"His mind is just so quick and so sharp," she related in an amazed tone of voice. "He'd never done his role with the cast, but he went in and recited one speech after another - and they are long speeches."

"We ate in Nashville at Sunset Grill," she continued. "On Sunday night there are very few places open in Nashville. It's a music industry place and a lot of people go there. I think we were at dinner for about three hours."

"Grits are funny," said Jack. "The more you eat the more are on the plate. You can't get rid of them. I said to the waitress - How many grits are here? She said - Thousands, sir. This town is all hospitals. It's ER with a Southern accent."

"He just went from story to story," continued Paula. "My husband would ask him about different old time guys and he's do a conversation between George Burns and Jack Benny. He'd mimic Burns and then he'd reply and mimic Benny. You would swear it was the real people. He is so quick and so good."

"He said he doesn't even have to practice. He can just hear a voice and mimic it. He was around all these people. He is really the only one still alive because he was so much younger," she added.

Formerly from Los Angeles, Kholos operated a successful advertising and marketing firm. He also produced several television shows, including the nationally aired History in the Company of Women and History in the Company of Children.

On a trip to New York City the recently wed Kholos was attempting to impress his wife, Paula, by doing whatever she wanted to do - which was see the Tenement Museum.



Photo By Arnold Eagle and David Robbins From: Museum of the City of New York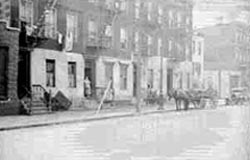 "My wife had heard about it. We were fairly newly married - second wife - and so I said okay I'll go see it. It was a hot summer afternoon," he recalled.

The trip soon became an epiphany.

"I felt that I had been there before. It was this incredible experience - walking into this tenement and seeing what these immigrants went through. I came back out on the stoop and I told my daughter and my wife - I think this might make a great story. That is how it kind of started."

The Lower East Side Tenement Museum is a fascinating and important piece of American history.



The Baldizzi Apartment from 97 Orchard Street Photo from The Tenement Museum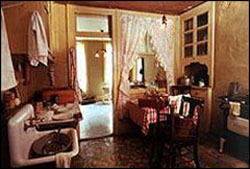 According to the Museum, 97 Orchard, its 20 three-room apartments, typical of their kinds, were arranged four to a floor, two in front and two in the rear. They were reached by an unlighted, ventilated wooden staircase that ran through the center of the building. The largest room (11' x 12'6") was referred to in plans as the living room or parlor, but residents called it the "front room." Behind it came the kitchen and one tiny bedroom. The entire flat, which often contained households of seven or more people, totaled about 325 square feet.

Only one room per apartment - the "front room" - received direct light and ventilation, limited by the tenements that would soon hem it in. The standard bedroom, 8'6" square, would have been completely shut off from both fresh air and natural light.

By the early 1900s housing laws called for increased air and light in the apartments. Landlords blanched at this provision, but eventually complied by cutting windows in the walls that connected rooms in the apartments. No law required the installation of electricity.



Photo By: Arnold Eagle and David Robbins From: Museum of the City of New York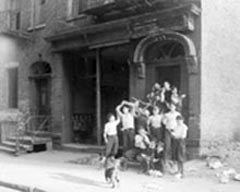 The stoop became a haven - a place of refuge and for social gathering.

Just because the living conditions were bleak does not mean A Stoop on Orchard Street is depressing. Jay and Paula emphasize that it's more Jerry Herman than Rags.

"The show has a subject that people care about," explained Paula." People are very interested in heritage and ancestors," she related stressing that this musical is not for just the Jewish community. "Oh, definitely not! We are positioning this as after Fiddler, what happened after the immigrant came over to this country. They don't talk about being Jewish, really. They happen to be Jewish. But, there is nothing religious about it. There are a few Yiddish words thrown in, but that's it. They are just immigrants on the lower East Side. Just like everybody was."

"This is an upper show. This is about the hopes and the dreams of the immigrants. It is very funny. It is poignant. It makes you laugh and cry," she said.



Abby Powell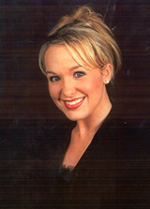 "The Stoop on Orchard Street is uplifting, but it's certainly not Pollyanna," continued Jay. "Rags was very dark with the labor management things. This is really about the family trying to absorb what they are faced with and learn and enjoy each other, but at the same time try to move to the next level. To them the next level was across the Brooklyn bridge. Or up to the Bronx."

"Not only did they do that, but this particular group - 1910 - had the biggest influence of East Europeans," stressed Jay. "That particular group went on to be the movie moguls, the doctors, the lawyers, good and the not so good - so it was a very powerful period."

"Jack Carter plays this man of indeterminate age, an old man. The show opens up on the Orchard Street in the present day and the present day immigrants who are now Middle Eastern, Asian and South Americans - and they are on the street."

"He kind of relates back, talking about an incident that happened to these new immigrants and there is a big opening production number. Then he takes us back in time to the year 1910 and we see him as a little boy."

"But, what we don't know is whether he is alive or a ghost," Jay explained. "His character is the thread that connects the story. You can call him the narrator, but it is more than that. He bridges a lot of the scenes. Obviously, the immigrants don't know that he is there."

"At the end of the first act he does another part - for one song only - playing the role of Sid Lipschitz. The song is all about changing your name, which is what happened at Ellis Island. This scene revolves around the stoop. It's hot. The men are outside and they start to get empowered. What's wrong with Colevauski? They changed my name to Cole. It's a perfect number for Jack Carter," said Jay referring to the performer who was born Jack Chakrin in New York on June 24, 1923.



John Silvestro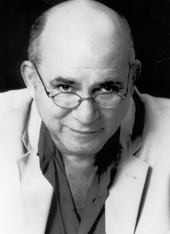 "Obviously, we'd like to get the Broadway, but a national tour is a possibility," continued the author. "We do have some people coming in from New York and Los Angeles to see it."

"Although we have gotten some wonderful help, basically it has been self financed. So, there is a risk. But, I do think it has touring possibilities. I think we can package it so it can tour nicely. We have 2,000 people that will be there over the three performances."

"We have worked different arrangements with different people," said Paula. "The Jewish Center has been wonderful to work with too, because they wanted this there. There are things that we have not had to pick up - for example rehearsal space. We have the use of their publicity people, because they consider this a great thing for the Jewish Community Center to be doing. So, we have been able to make different arrangements."

It is customary that the venue which sponsors and launches a new work receive credit and remuneration should the production move on.

"Exactly," continued Paula, "we talked about that at the beginning. They actually had an experience with something else that went on to a very small degree called Anne Frank and Me. It premiered here and went to off-off Broadway. Unfortunately, it was in the summer and the air conditioning system went out in the theatre. It was just a disaster. But, it has been performed around the country in some places, so they get a little money for that."



Colin Venuti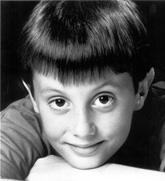 "Jack Carter's old man character's counter point is him as a little 9-10 year old boy," continued Jay. "We have a young man named Colin Venuti and we have a little understudy for him."

"Obviously, any time you are dealing with kids that's a little scary," he admitted. "But, in terms of the other roles, there are certainly people in this cast that I would hope would want to move on with us and there are others that may not. It's the kind of show that could be easily packaged."

"While I would hope Jack would want to take it on tour and be wonderful in it, that's a role somebody else can do as well, bring a different dimension."

Jewish Community Centers are not the types of venues that normally come to mind when launching a show. This center is different.

"It's a full production," stressed Rhonda Roth who spoke with Broadway To Vegas about the production. "When he was looking into possible venues to introduce The Stoop on Orchard Street he knew we have a state of the art facility here and a beautiful stage. Nashville is a wealth of talent. So, Jay decided, why not? Jay married a Nashville girl and they have lived here many years. Nashville is home to them."

"The only thing that we have run into is that this is a full professional production - and some people think it's one of these JCC productions. It's not," Roth emphasized. "It's not something that is just done at Jewish Community Centers. It's a full Broadway style production."

"We have a beautiful facility and among the features of it is the new auditorium which is just a couple of years old. The only drawback is that is it a multi-purpose space so we don't have traditional theatre seating. It's flexible seating," she elaborated.

"Last week-end (Nov 9) we had Joan Rivers here for a fund raiser. That was a dinner and we had dinner seating as opposed to theatre style. So, that's the drawback of it. Other than that, we have a full size stage, lighting, sound everything."

"Of course, we bring in anything that needs to be brought in. With Joan Rivers we brought in the lighting that was necessary. My point is it is a full production with an orchestra. It's not canned music. It was just a choice to premiere it here because he does live here and it makes it that much easier."

"We are getting great response," she added. While their core group is the Jewish community Roth stressed, "not totally by a long shot! Locally, you get press coverage the week of. You don't get it two months out, like I've been doing within the Jewish community. Now we are getting interest from the general press."

"It's a lovely center. Beautiful," added Carter, who spent decades in the nightclub circuit. "Nightclubs are rough. It's a tough upbringing."



Jack Carter began his Las Vegas career on the stage of the El Rancho Hotel in October, 1948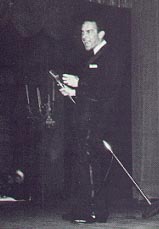 The comic who was a Vegas regular through the 80s, has kept track of the Vegas scene.

"I did a movie in Las Vegas, so I stayed at Mandalay Bay. It was Play It To The Bone starring Antonio Bandares and Woody Harrelson," related Carter as he began a perfect impression of Bandares.

Carter was shocked at the enormous changes in The Entertainment Capital of the World. What used to take ten minute to travel now takes an hour.

Recalling how he went to meet a friend Carter related, "When I got into the cab and said Caesars Palace he said - Do you want to take the highway? If you want to go on the Strip you'll be an hour. I thought he was joking. We used to be able to get to a hotel in two seconds, bolt to the front door, jump out of your car, leave it, come out and there was the car. There were only eight hotels."

"Then I was staying at Mandalay Bay and my gosh, the cab hit the red light at the MGM and we sat there 20 minutes. Then he hit the next red light and that was another 20 minutes. I forgot that Mandalay Bay is way out by the airport. It's where the old Hacienda Hotel was.

"I've played Laughlin, Nevada. It was very nice. That was great. It was like old Vegas. Then I did Reno with Steve Rossi.

"It used to be when you played Vegas it was a four week picnic You knew the bosses. You knew everybody. Still, I'd like to play there again. I'd like a couple of nights at the Suncoast or Orleans."



Broadway To Vegas is supported through advertising and donations. Priority consideration is given to interview suggestions, news, press releases, etc from paid supporters. However, no paid supporters control, alter, edit, or in any way manipulate the content of this site. Your donation is appreciated. We accept PAYPAL. Thank you for your interest.


THE MUSIC GOES ROUND AND ROUND


THE BEAUTIFUL GAME will be released for the first time in America by Decca Broadway on November 26.

One of the tests of an original cast album is whether or not listening to it would have any meaning for somebody who has never seen the show.

Andrew Lloyd Webber's A Beautiful Game is such a consideration.

A hit in Britain - it won the best musical at the British Critics' Circle theatre awards - A Beautiful Game tells the story of teenagers John and Del. It's a soccer inspired love story set against the troubles in Northern Ireland written by Lloyd-Webber with comic and novelist Ben Elton.

So why would anyone not in merry ole England want to listen to this CD? Because the songs not only deserve serious consideration - many of them can stand on their own - the music makes you want to see the production.

You can feel the ball - the action, intensity both on the court, in the political arena and in their romantic relationships.

Some of the musical structure and tempo have elements of other Webber hits. The Boys in Green and The Beautiful Game reminiscent of Les Miserables and the overture conjuring up Cats. Beautiful music both stirring and sentimental, poignant, moving lyrics. Of course, it's brilliantly orchestrated and performed. The story would be if an Andrew Lloyd Webber musical didn't have those qualities.

For those who have only heard Our Kind of Love performed by the great Dame Kiri Te Kanawa, and are under the impression that no one else could possibly deliver such a glorious rendition - give a listen to Hannah Waddingham's heart felt and vocally perfect delivery.

Music supervised and conducted by Simon Lee. Orchestrations by Andrew Lloyd Webber and David Cullen. Recorded by Robin Sellers. Album programming Lee McCutcheon. Assistant Engineer Simon Changer.

A must own CD.

For a complete list of songs, featured performers and musicians please click FEATURED PERFORMERS AND MUSICIANS


AN O. HENRY CHRISTMAS
O. Henry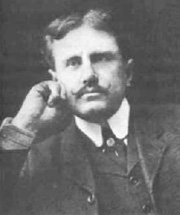 Born William Sidney Porter, this master of short stories - he penned more than 600 - is much better known under his pen name "O. Henry." His stories are filled with remarkable characters, descriptive accounts of distinctly American times and places, ingenious twists of plot and surprise endings.

In addition to The Gift of the Magi other O. Henry classics are incorporated into what has become a holiday tradition for many playhouses called - An O. Henry Christmas. Howard Burman's adaptation opens Thursday at the Grande Olde Players Theater, in Omaha, Nebraska. The production is made up of three O. Henry stories, including the widely known Gift of the Magi.

In the adaptation O. Henry is a character in the play - a hobo who tells the stories to other hoboes and gets them to act out the parts. It takes place in a railway yard about 1900.

The first story in the trilogy is about a playboy who is given a gift of $1,000, with the understanding (to which he is not privy) that if he uses the money to help others, he will be rewarded with $50,000. His inclination, though, is to be self-indulgent.

The second story deals with Stuffy Pete, a poor, down-at-the-heels character who is taken out for a Christmas dinner by an elderly gentleman of limited means. To pay for the dinner, the kindly gentleman has to skip dinner himself. Pete overeats and has to be taken to a hospital.

The third story, The Gift of the Magi, is about an impoverished husband and wife. Each makes personal sacrifices to buy a Christmas gift for the other.

Directed by Belinda Johnson the production runs through December 15.

California Repertory Company stages An O. Henry Christmas December 6 through December 21 at California State University, Long Beach.

The man who became O. Henry was born September 11, 1862 in North Carolina, where he spent his childhood. His only formal education was received at the school of his Aunt Lina, where he developed a lifelong love of books. In his uncle's pharmacy, he became a licensed pharmacist and was also known for his sketches and cartoons of the townspeople of Greensboro.

At the age of twenty, Porter came to Texas primarily for health reasons, and worked on a sheep ranch and lived with the family of Richard M. Hall, whose family had close ties with the Porter family back in North Carolina. It was here that Porter gained a knowledge for ranch life that he later described in many of his short stories.

In 1884, Porter moved to Austin. For the next three years he roomed in the home of the Joseph Harrell family and held several jobs. It was during this time that Porter first used his pen name, O. Henry, said to be derived from his frequent calling of "Oh, 'Henry'" the family cat.

By 1887, Porter began working as a draftsman in the General Land Office, then headed by his old family friend, Richard Hall. In 1891 at the end of Hall's term at the Land Office, Porter resigned and became a teller with the First National Bank in Austin. After a few years, however, he left the bank and founded the Rolling Stone, an unsuccessful humor weekly. Starting in 1895 he wrote a column for the Houston Daily Post.

Meanwhile, Porter was accused of embezzling funds dating back to his employment at the First National Bank. Leaving his wife and young daughter in Austin, Porter fled to New Orleans, then to Honduras, but soon returned due to his wife's deteriorating health. She died soon afterward, and in early 1898 Porter was found guilty of the banking charges and sentenced to five years in an Ohio prison.

From this low point in Porter's life, he began a remarkable comeback. Three years and about a dozen short stories later, he emerged from prison as "O. Henry" to help shield his true identity. He moved to New York City, where over the next ten years he gained worldwide acclaim as America's favorite short story writer.

O. Henry wrote with realistic detail based on his first hand experiences both in Texas and in New York City. Porter died on June 5, 1910 in New York City at the age of forty seven. An alcoholic, he died virtually penniless and is buried in Asheville.



Where O. Henry lived from 1893-1895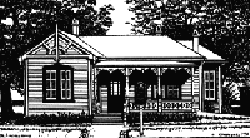 The O. Henry Museum is located in Austin, Texas. It offers a look into the life of William Sidney Porter, who lived in the 1886 Queen Anne-style cottage from 1893 to 1895. His home has since been restored and now contains artifacts and memorabilia from Porter's life in Austin.

Born in Greensboro, North Carolina on September 11, 1862 and educated at his Aunt Lina's school in Greensboro before moving to Texas - his Aunt's schoolroom has been replicated in the Greensboro Historical Museum

There is also a 131 room hotel named in his honor in Greensboro.

When the first O.Henry Hotel was built in 1919 in Greensboro, the New York Times reported that, "No memorial could be more appropriate for 'O. Henry' than a hotel and that no other would have pleased his fancy. 'A lot of famous writers,' said one guest, 'have houses they once occupied preserved in their honor, but O. Henry lived most of his life in hotels. A hotel is representative of him as no house could be, and representative, too, of his stories, which were chiefly concerned with the transient guests of life, the waifs and strays of present-day existence who found in hotels and restaurants the setting for so many of their poignant adventures.' "


HOLIDAYS WITH A TWIST


If your favorite Christmas carol is Grandma Got Run Over By A Reindeer you might enjoy these - somewhere way to the left of traditional - holiday productions.

ROASTING CHESTNUTS a parody of holiday traditions at The Noble Fool Theater in Chicago. Previews begin November 28 - officially opens December 2 with performances through December 29.

CHRISTMAS WITH THE CRAWFORDS Artfull Circle Theatre's drag romp is sort of a "Mommie Dearest the Musical" with a holiday theme, and has been packing San Francisco and New York houses for the last ten years.

Christmas with the Crawfords takes place on Christmas Eve, 1944. Joan has recently been "fired" from MGM, and is looking forward to the live radio broadcast from her Brentwood mansion, to be hosted by her friend Hedda Hopper, as a way of keeping herself in public eye as she vies for a role in a film noir piece entitled Mildred Pierce.

Suffice it to say the broadcast does not go well. Joan is plagued by problems, including the never-ending arrival of uninvited celebrity guests who take over the spotlight to sing their favorite holiday song. The broadcast itself ends in disaster, and a surprise present from the children puts Mommie Dearest over the edge.

The final mother/daughter confrontation will likely make many of those watching reconsider their familial relationships and long for the bosom of their own family and home.

Billed as a refreshing antidote for the anxiety-prone times that the holidays are for so many, Christmas with the Crawfords is directed and choreographed by Donna Drake, and stars New York Downtown drag legend Joey Arias as the Diva herself. Also in the cast are Kate Botello, Trauma Flintstone, Brant Kaiwi, Joe Levesque, Chris March, Sade Pendarvis, Sargent and Jason Scott. Jason Hart is on the piano. Christmas with the Crawfords, runs through December 28 at the Producers Club II, NYC.

SIMPLY BARBRA - A CHRISTMAS SHOW starring Steven Brinberg will, of course, feature songs from the Streisand holiday album, including Have Yourself a Merry Little Christmas and the fast-paced, beat-the-clock arrangement of Jingle Bells. Brinberg has also written a biting parody of I Don't Remember Christmas, which becomes an ode to Ms. Streisand's ex-love, Don Johnson. The Sondheim standard, I'm Still Here, becomes a playground for other famous voices, as Cher, Billie Holiday, Bea Arthur, Lena Horne and Christine Baranski fight for equal stage time. Christopher Denny will act as Musical Director for Simply Barbra.

Opening December 6 at Don't Tell Mama, NYC.

SURVIVE THE HOLIDAYS The holiday spin on a Survivor parody show pits actors against one another as the audience votes off their least favorite characters. Bailiwick Theatre Chicago December 6-27.


HAUL OUT THE HOLLY


STARS FROM THE SOPRANOS decorated Christmas trees for Heartshare, helping kids in need of homes. The celeb-dressed pine trees will be auctioned on Dec. 4.


RING IN THE YULE


A ROYAL CHRISTMAS

Julie Andrews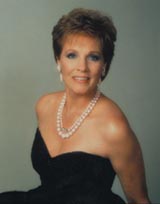 Christopher Plummer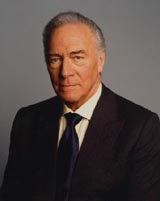 one of the largest holiday extravaganzas ever produced, lights up this holiday season. Starring an international superstar cast led by Julie Andrews, Christopher Plummer and Charlotte Church, plus the magic of 150 dancers, singers and musicians, A Royal Christmas offers the season's most popular songs and carols, beloved holiday tales, and the excitement of the Nutcracker Ballet all in one night of glorious entertainment.

Julie Andrews and Christopher Plummer, legendary for their roles in The Sound of Music, reunite on stage as the Mistress and Master of Ceremonies. Acclaimed soprano Charlotte Church joins the duo, along with London's Royal Philharmonic Concert Orchestra conducted by George Daugherty, the Westminster Concert Choir and the Westminster Bell Choir.

The program of holiday favorites features Andrews and Plummer leading the audience through time-honored Christmas tales and jubilant seasonal carols. The audience joins the entire cast in a grand finale sing-along of Christmas and holiday standards, plus selections from The Sound of Music.

In A Royal Christmas, Julie Andrews will recite from Christmas classics such as A Night Before Christmas accompanied by the Royal Philharmonic and the Westminster Choir and Bell Choir.

Christopher Plummer turns his phenomenal talent to the role of Scrooge from Dickens A Christmas Carol.

With more than 10,000,000 albums sold world wide, sixteen-year-old superstar Charlotte Church will lend her celestial voice to favorite holiday carols and songs.

A Royal Christmas gathers together the most accomplished principal and solo dancers from England's Royal Ballet Covent Garden, Canada's Royal Winnipeg Ballet, Russia's Bolshoi Ballet, Ukraine's Kyiv Ballet and Shumka Dancers who will perform together in scenes from Tchaikovsky's The Nutcracker. The acclaimed dance troupe Shumka, which means whirlwind, bring their unique balletic interpretation of Ukrainian folk dance to the show. As mice, they battle the soldiers in The Nutcracker and perform the famous Ukrainian kick dance - the Hopak.

This not to be missed rare opportunity opens December 3 at the USB Arena in Cincinnati, Ohio. December 4 at the Van Andel Arena in Grand Rapids, MI December 6 at the Mellon Arena in Pittsburgh, PA continuing on tour through December 21.

A CHRISTMAS CAROL stars Oscar-winner F. Murray Abraham as the curmudgeon Ebenezer Scrooge in Radio City Entertainment's ninth season of this Christmas classic featuring 320 costumes, 70 dancers and 22 songs. The award-winning director/choreographer Susan Stroman and a bevy of Broadway talents bring this wonderful tale to New York City's Madison Square Garden with Dickens' Victorian London virtually surrounding the audience. November 29 through December 29.

THE RADIO CITY MUSIC HALL SPECTACULAR It isn't Christmas in New York without this - snow is flying, sleigh bells are ringing, and the Rockettes are kicking. This 90-minute holiday perennial runs until January 5. For the 15th year Charles Edward Hall is Kriss Kringle.

THE CHRISTMAS CAROL RAG Conceived and adapted by Norman Allen with apologies to Charles Dickens is a new musical adaptation of Charles Dickens' A Christmas Carol.

Musical arrangements by Howard Breitbart. Music and lyrics by George M. Cohan, Victor Herbert & Henry Blosson, Leo Friedman & Beth Slater Whitson, Bert A. Williams & Alex Rogers, Harry O. Sutton & Jean Lenox, Joseph Howard, Charles Lawlor & James W. Blake.

Helen Hayes Award Winner Donna Migliaccio stars in the Eric Schaeffer directed production which sets the story in 1911 New York. There is a Yiddish-speaking Ghost of Christmas Past and a gospel-singing Ghost of Christmas Present. Scrooge is reinvented as Mrs. Scrooge (played by Donna Migliaccio), a sweatshop owner who learns the meaning of Christmas.

The creative team includes musical director Jay Crowder, choreographer Karma Camp, set designer Lou Stancari, lighting designer Chris Lee, sound designer David Maddox, property designer Avery Burns and costume designer Reggie Ray.

The cast also includes Steven Cupo, Chrystyna Dail, Eleasha Gamble, Rachel Gardner, Will Gartshore, Wendell Jones, Dana Krueger, and Alyson Hansell.

Performances to December 22 at the Signature Theatre in Arlington, VA.


MACY'S PARADE BROADWAY STYLE


This year Macy's Thanksgiving Day Parade, Thursday, Nov. 28 will be a feast for Broadway fans.

The cast of Hairspray, will sing You Can't Stop the Beat, the company of Oklahoma! will perform The Farmer and the Cowman, while The Producers will rev up the place with I Wanna Be a Producer, the Thoroughly Modern Millie cast will sing the title song.

Also getting network exposure will be performances from the cast of A Christmas Carol and F. Murray Abraham who plays Scrooge in the production.

Brian Stokes Mitchell, star of Man of La Mancha will offer The Impossible Dream. Molly Ringwald headlining Cabaret sings the title song. Flower Drum Song principals Lea Salonga and Sandra Allen duet on I Enjoy Being a Girl. The cast of Mamma Mia! will offer Money, Money, Money and the company of Off-Broadway's Stomp has a step or two. Current Rent stars Joey Fatone and Sebastian Arcelus will duet on What You Own, and The Harlem Boys Choir will serenade the crowds with an arrangement of Winter Wonderland.

Movin' Out star Michael Cavanaugh has a number as does Michael Feinstein. Members of Camp Broadway perform, the Radio City Music Hall Rockettes show off their famous high kicks, and children from the New York City Ballet, will offer excerpts from George Balanchine's The Nutcracker.

Katie Couric, Matt Lauer and Al Roker will host the 76th annual Macy's Thanksgiving Say Parade for the fifth consecutive year.


CITY CENTER ENCORES 10th ANNIVERSARY BASH


New York City Center's Encores! Great American Musicals in Concert series is holding a 10th Anniversary Bash. The two day event begins this evening and is a not to be missed experience for those lucky enough to attend..

It's going to be the best-of-the-best: representative numbers from all nine seasons of Encores! to date - from Fiorello to The Pajama Game.

Brent Barrett, Sarah Uriarte Berry, Philip Bosco, Kristin Chenoweth, Lewis Cleale, Patti Cohenour, David Costabile, Tyne Daly, Christine Ebersole, David Elder, Melissa Errico, Christopher Fitzgerald, Steven Goldstein, Debbie Gravitte, Jessica Stone, Norm Lewis, Rebecca Luker, Stanley Wayne Mathis, Howard McGillin, Idina Menzel, Donna Murphy, Bebe Neuwirth, Kerry O'Malley, Hugh Panaro, Ann Reinking, Jubilant Sykes, and Patrick Wilson join the celebration.

Musical Director Rob Fisher conducts the Coffee Club Orchestra. Concert staging by Kathleen Marshall who served as artistic director of the Encores! series from 1996-2000.
JABBER, JABBER, JABBER


PETER JENNINGS in conversation with Harry Shearer presented by Writers Bloc, in association with the Skirball Cultural Center.

Jennings, one of the most highly regarded television journalists in America, discusses issues of the day with writer, actor, and satirist Harry Shearer, host of Le Show on LA public radio station KCRW (89.9 FM). Jennings is co-author of a new book, In Search of America. Monday, December 2 at the Skirball Cultural Center, Los Angeles, CA.

STEVEN SPIELBERG takes the stage at Lincoln Center tomorrow night, Nov. 25, with a preview of his Christmas Day release Catch Me If You Can. The evening, at Alice Tully Hall, will include excerpts of his films, including about 20 minutes of his latest, which stars Leonardo DiCaprio and Tom Hanks.

EVERYTHING OLD IS NEW AGAIN features Michael Feinstein in the studio being interviewed by host David Kenney. Sunday, December 1, at 9-11 PM(EDT) over WBAI 99.5 FM and on the internet at 2600.com/offthe hook.



PEARL stars Debbie Allen, who also directed and choreographed the musical retelling of the Brothers Grimm Snow White and the Seven Dwarfs. This song and dance adventure introduces Pearl whose beautiful singing voice outshines that of The Queen, her wicked and once famous rock star stepmother. Allen stars as The Queen, who can't take the success of her stepdaughter, Pearl, played by her real life daughter, Vivian Nixon.

Also in the cast are comedian Buddy Lewis, Matthew Dickens, Michele Morgan and Rasta Thomas.The musical also features a 35-member children's ensemble. Music composed by James Ingram, Diane Louie, and Debbie Allen.

West Coast premiere at Los Angeles' Geffen Theatre opened to mixed reviews. Performances through Dec. 22.

THE SPITFIRE GRILL at the Laguna Playhouse in California welcomes Kathryn Blake to the role of Percy. She replaces Misty Cotton who is ill.

FAR AWAY at the New York Theatre Workshop will welcome Kathleen Chalfant to the cast. Chalfant will replace Frances McDormand who was only scheduled to be with the production through December 22. The show extended and Chalfant will head up the cast for the remainder of the run through January 18.

HARLEM DUET welcomes Perri Gaffney who has assumed the role of Billie in the Blue Heron Theatre production, currently running through Sunday, December 1. She took over the role from Oni Faida Lampley who had to leave the cast due to illness.

LA BOHEME This production of Puccini's opera was first mounted at the Sydney Opera House in 1990.

La Boheme tells the story of the doomed love affair between the seamstress Mimi and the writer Rodolfo, set against the world of Bohemian Paris.

But instead of being set in the 1840s when Puccini wrote it, Baz Luhrmann, the 40-year-old Australian drector of the hit movie Moulin Rouge, has transported this La Boheme to the 1950s stating he found both social and economic realities of 1957 a good match for the 1840s. He also cites inspiration from black and white photographers of the 1950s.

Luhrmann directs three rotating casts for the two leads. The international cast numbers 50 including 15 children. Previews began last night. Officially opens December 8 at the Broadway Theatre, NYC.

IMAGINARY FRIENDS Nora Ephron's play about the feuding literary femmes Lillian Hellman and Mary McCarthy stars Cherry Jones, Swoosie Kurtz and Harry Groener directed by Jack O'Brien. Previews begin November 25, officially opening December 12 at the Barrymore Theatre, NYC.

MAN OF LA MANCHA starring Brian Stokes Mitchell, Mary Elizabeth Mastrantonio and Ernie Sabella - directed by Jonathan Kent- began previews last night at the Martin Beck Theatre in New York City. The revival, which won the 1965 Tony for Best Musical, officially opens on December 5.

COOKING WITH ELVIS by Academy Award nominee Lee Hall, a hit at the 1999 Edinburgh Fringe Festival and in London's West End, Cooking With Elvis has been described as being in "breathtakingly bad taste, but deliciously enjoyable."

The play's story line centers around Stuart the baker (Sean B. O'Donnell) who innocently wanders into a dysfunctional family consisting of a wheelchair-bound, paraplegic/brain-dead father who is an Elvis impersonator (Ben Byer), his alcoholic, sex-crazed wife (Laura Millett), their food-addicted daughter (Thea Emily Nelson) and Stanley the pet tortoise.

Directed by Dale Goulding, presented by Sang Froid Theatre Chicago, opening Monday at the Athenaeum Theatre, Chicago. Continues Nov. 29 and then Thursdays, Fridays and Saturdays through Jan. 11 No one under 16 admitted.


LAUGH A LOT


TIM CONWAY AND HARVEY KORMAN recently performed at the Arlene Schnitzer Concert Hall in Portland, Oregon. One local reviewer, in suggesting people attend their show, wrote; "these guys are old; who knows if they'll come around again." The Stardust Hotel in Las Vegas has faith they will survive and has signed the funnymen to a long term contract which begins next year.

BILL COSBY telling stories Saturday at the Keswick Theatre in Glenside, Penn.

KATHIE GRIFFIN on stage Saturday at Caesars Tahoe at Lake Tahoe, Nevada.

JERRY SEINFELD making the folks laugh Saturday at the Palace Theatre in Louisville, KY.

HOWIE MANDEL November 28-December 4 at the MGM-Grand Hotel, Las Vegas.

DAMON WAYANS November 29-30 at the Hilton Hotel, Las Vegas, NV.


WHO'S WHERE


EILEEN FULTON of As The World Turns fame brings her nightclub act to New Hope, PA November 29, 30 and December 1. Musical director is Vincent Martucci with Steve Rust on bass.

BARBARA COOK opened last night at the Curran Theatre in San Francisco, California. Her don't miss seeing show continues through November 30.

THE ROLLING STONES play The Joint at the Hard Rock Hotel on Nov. 29 and MGM Grand Garden Arena on Nov. 30.

DARYL HALL & JOHN OATES entertain tonight in Portland, Maine at the Merrill Auditorium. On Tuesday they are on stage in New Brunsweick, New Jersey at the State Theatre. On Wednesday the guys can be found in Stamford, Conn at the Stamford Center. Friday they begin a two nighter in Atlantic City at the Trump Taj Mahal.

THREE MO TENORS perform Tuesday in Fort Worth, Texas at the Bass Performance Hall.

LEE GREENWOOD in the spotlight Saturday in Dalton, Georgia at the N.W. Georgia Trade.

GREGORY HINES Friday and Saturday at the Beau Rivage Hotel in Biloxi, Mississippi.

DAVID COPPERFIELD opens a three nighter tomorrow at the San Diego Civic Theatre in San Diego, CA. On Saturday he materializes into a two night stand at the Kodak Theatre in Hollywood.

INDIA.ARIE entertaining Wednesday in Newark, N.J. at the New Jersey Performing Arts Center. On Friday the show is in Chicago at the Auditorium Theatre.

MEAT LOAF performing Tuesday in Stamford, Conn at the Palace Theatre. On Wednesday he is in Verona, New York at Turning Stone Casino. On Friday he's in the spotlight at the Coach USA Center in Elmira, New York at the Cleveland Music Hall.

DIANE SHUUR performs this evening at the Grand Opera House in Wilmington, Delaware.

MOSCOW BOYS CHOIR on stage tonight in St Peter, Minn at Bjorling Hall. Monday they will be performing in La Crosse, Wisconsin at the Valhalla Ballroom. Friday the show takes place in Traverse City, MI at the Millikin Auditorium and they close out the week, Saturday, in Monroe, MI at the Rivera Raisin Center.

B. B. KING entertaining November 29-December 1 at the Stardust Hotel in Las Vegas.

ROGER WILLIAMS tinkling the ivories November 29-December 2 at the SunCoast in Las Vegas.


PIFFLE AND PROFUNDITIES


A JIMMY STEWART MEMORY After reading last week's column about Where Have You Gone, Jimmy Stewart? Sam Young was kind enough to relate a wonderful memory he has of Jimmy Stewart.

Young had enlisted as a private, as did Stewart and both became commissioned officers. lst Lt. Young, a lead bombardier, was in the Officers Club in London, about two hours away from where they were stationed, when he met Stewart, who was at the club with Elliot Roosevelt.

"We both were flying missions at the time, of course. His group was flying B-24's and my group flew B-17's," recalled Young, who was awarded the Air Medal with three clusters. "We found out we shared the same birthday, which is May 20th. We exchanged birthday cards until his passing and I've saved all of his letters and cards. He was a wonderful man."













Next Column: December 1, 2002
Copyright: November 24, 2002. All Rights Reserved. Reviews, Interviews, Commentary, Photographs or Graphics from any Broadway To Vegas (TM) columns may not be published, broadcast, rewritten, utilized as leads, or used in any manner without permission, compensation and/or credit.
Link to Main Page
---
Laura Deni



U.S. Postal Address: Post Office Box 60538, Las Vegas, NV 89160
CLICK HERE FOR COMMENT SECTION