! >
Broadway To Vegas
  
 SHOW REVIEWS CELEBRITY INTERVIEWS GOSSIP NEWS

| | |
| --- | --- |
| | |
JANE AUSTEN'S REGENCY CHRISTMAS - - ICE! FEATURING HOW THE GRINCH STOLE CHRISTMAS - - WAYNE NEWTON PROJECT APPROVED WITH CONDITIONS - - LA BETE TO CLOSE EARLY - - PHANTOM OF THE OPERA TO SET ANOTHER MILESTONE - - ANNE HATHAWAY-DAVID LETTERMAN-NOBLE PEACE PRIZE DRAMA - - ELLEN BURSTYN AND ELIZABETH MOSS TO MAKE WEST END DEBUT - - REGIS AND KELLY TAPE IN LAS VEGAS - - DONATE . . . Scroll Down


JANE AUSTEN'S REGENCY CHRISTMAS - BULLETS AND FIRE
Watercolor and pencil sketch of Jane Austen, believed to be drawn from life by her sister Cassandra (c. 1810)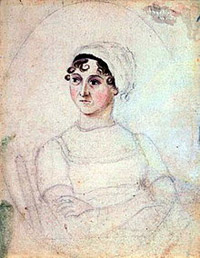 "At Christmas everybody invites their friends about them, and people think little of even the worst weather..." so wrote Jane Austen in her book Emma.

She might have added that "people think little" to the safety of the parlor games they enjoyed.

At the Jane Austen Centre in Bath, England the month leading up to Christmas is marked with seasonal additions to the exhibition, illustrating how the festive time of year was celebrated in the early 1800s.

With Regency style decorations throughout the house the Jane Austen Centre tells the story of Jane's Bath experience - the effect that living in Bath had on her and her writing.

Austen is best known and loved for her realism and biting social commentary.

From 1811 until 1816, most of her works were published: Sense and Sensibility (1811), Pride and Prejudice (1813), Manfield Park (1814) and Emma (1816).

Austen paid two long visits to Bath towards the end of the eighteenth century, and from 1801 to 1806 Bath was her home. Her intimate knowledge of the city is reflected in two of her novels, Northanger Abbey and Persuasion, which are largely set in Bath and were published posthumously in 1818.



The Jane Austen Centre looks much as it did during Jane's day.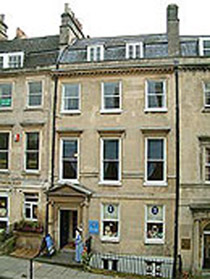 The city is still very much as Jane Austen knew it, preserving in its streets, public buildings and townscapes the elegant well-ordered world that she portrays so brilliantly in her novels.

Starting at the end of November, the staff at the Jane Austen Centre take great delight in decorating the various rooms in appropriate finery. The introductory talk for visitors changes to accommodate information about the rituals of Christmas in the Regency period. The games, the food, decorations and etiquette. It was a time of celebration although quite different from how Christmas is celebrated today.

For that, rejoice.

Life in the 1800s wasn't all mistletoe and holly.

Childbirth was a high risk undertaking. Women who died in childbirth or shortly thereafter "reached very high levels in maternity institutions in the 1800s, sometimes climbing to 40 percent of birthgiving women," according to WHO. Diseases like TB, scarlet fever, and measles did their damage. In the 1830s almost half the funerals in London were for children under the age of ten. Half of all poor children in London died before their first birthday.

Perhaps because death, disease and violence were accepted as a normal part of everyday life, consideration for safety wasn't part of the thought process when it came to playing parlor games.

Only Russian Roulette outranks the danger of the Christmas games played in the Austen household.

"…We have all spent a very merry Christmas and I hope you have also. We had different amusements every evening. First we had Bullet Pudding, then Snap Dragon. In the evening we dance or play at cards…"

Two of the games showcased by the Centre are the above mentioned Bullet Pudding and Snap Dragon - neither of which Broadway To Vegas recommends anybody attempt.

Describing the fun and games they had over the Christmas period, Jane Austen's niece Fanny (later Knight and afterwards Lady Knatchbull), wrote to her ex-governess Miss Dorothy Chapman on January 17, 1804, at Godmersham Park, Kent:

"…You must have a large pewter dish filled with flour which you must pile up into a sort of pudding with a peek at top. You must then lay a bullet at top and everybody cuts a slice of it, and the person that is cutting it when it falls must poke about with their noses and chins till they find it and then take it out with their mouths of which makes them strange figures all covered with flour but the worst is that you must not laugh for fear of the flour getting up your nose and mouth and choking you: You must not use your hands in taking the Bullet out…"

'Why not try it yourself? Use a marble for a bullet," suggests the museum, although Broadway To Vegas cautions that Bullet Pudding - even with a marble - which can get stuck if accidentally swallowed - is potentially dangerous.

Snap Dragon

"To play Snap Dragon first find a shallow bowl into which place a quantity of raisins, pour in some Brandy and light. The aim is to pluck the raisins from the flaming bowl and pop them into the mouth. (Ouch!!)"

Broadway To Vegas says - Don't try that at home, either.

'…a delightful Ball … which began at 7, ended at 10. We had 12 dances and sometimes 5, 6 or 7 couples at different times. I danced 9 and played 3 – we then had a game of Hunt the Slipper and ended the day with sandwiches and tarts … I must not omit saying that the little ones dressed up as usual and sang Christmas Carols…'

'…On Twelfth night we had a delightful evening though not so grand as last year. Julia, Sophia, W and A dined and spent the evening with us. Uncle and Aunt H B Jane and Mary were here at the same time; about our dress King and Queen, W Morris was King, I was Queen, Papa – Prince Busty Trusty, Mama – Red Riding Hood, Edward – Paddy O'Flaherty, G. – Johnny Bo-peep, H. – Timothy Trip, W. – Moses… Soon after, according to a preconsented plan, some of us retired upstairs to dress Jane as Punch's wife, in a witches hat, a green petticoat and scarlet shawl…'

Jane Austen's Regency Christmas takes place November 30 through December 31 at the Jane Austen Centre.

Austen was born during the Christmas season - December 16, 1775. Appropriately enough, her birthday will be celebrated on Thursday December 16 at St Swithin's Church in Bath.

In addition to the Christmas festivities at the Jane Austen Centre, several events take place during the year including a July 9, 2011 Regency Costumed Ball in Bath's Guildhall. The world famous Jane Austen Festival takes place during the last full week of September. In 2011 that would be September 16-24, with the city events organized by the Festival team under the guidance of Jackie Herring.

The most spectacular day is the first Saturday, when the festival officially 'opens' with the Regency Costumed Promenade through the streets of Bath. Promenaders from all over the world dress in 18th Century attire led by the city's Town Crier and accompanied by soldiers and sailors adding extra color to the proceedings.



Dr. Peter Sabor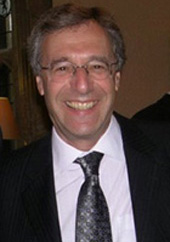 Dr. Elaine Bander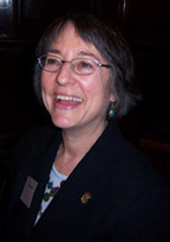 Last year's Festival broke the Guinness world record for the "Largest gathering of people in Regency costume".

On this side of the pond The Jane Austen North American Society, which is headquartered in Vermont, holds its annual Jane Austen Birthday Tea on December 5.

Guest speakers are Dr. Peter Sabor and Dr. Elaine Bander.

Sabor, a specialist in 18th-century literature, teaches at the Department of English at McGill University, where he is Canada Research Chair in Eighteenth-Century Studies and Director of the Burney Centre. He has recently edited the Cambridge University edition of Austen's Juvenilia, and the Juvenilia Press editions of Evelyn (1999) and Frederic and Elfrida (2002). He is currently working on a new biography of Austen.

Bander is Regional Coordinator of JASNA / Montreal-Quebec, and President of JASNA-Canada; she is currently on the editorial board for Persuasions.

The traditional English afternoon tea takes place Sunday, December 5 at Champlain College in Burlington, VT.



Broadway To Vegas is supported through advertising and donations. Priority consideration is given to interview suggestions, news, press releases, etc from paid supporters. However, no paid supporters control, alter, edit, or in any way manipulate the content of this site. Your donation is appreciated. We accept PAYPAL. Thank you for your interest.


ART AND ABOUT


ICE! FEATURING HOW THE GRINCH STOLE CHRISTMAS

Artisans came to the D.C. area from Harbin, China to craft this attraction out of nearly 2 million pounds of ice. Photo: Gaylord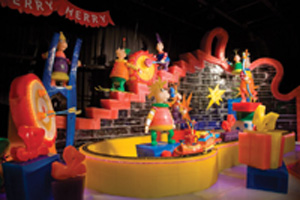 Mean and green, The Grinch cooks his roasted beast feast. Photo: Gaylord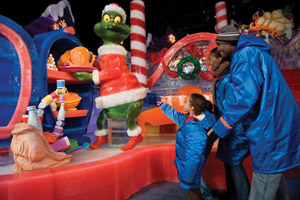 is a 15,000-square-foot attraction - a unique, interactive indoor wonderland created entirely of ice. This is the crowning jewel of Christmas on the Potomac, Gaylord National's more than 50-day-long celebration of the holidays.

Visitors will marvel at the striking detail and beautiful, theatrical renderings of beloved Christmas icons and memorable holiday scenes, all housed in a custom-built structure maintained at a temperature of nine degrees. Winter coats are provided!

ICE! is created by dozens of artisans who came to the D.C. area from Harbin, China to craft this elaborate attraction out of nearly two million pounds of ice. It took them nearly an entire month of 12-hour shifts to transform the refrigerated tent where the exhibit is held into a remarkable icy wonderland.

Some of the sculptures are comprised of colored ice blocks, yielding brilliant tones and deep hues for highlights and accents. Others are illuminated internally by some of the exhibit's 1,400 specially designed LED tube lights, evoking the ice lanterns of old. Yet others are engineered to support the weight of thousands of visitors over the exhibit's lifespan.



ICE! features 10 colorful scenes straight from the pages of the Dr. Seuss classic story. Photo: Gaylord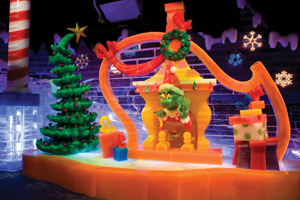 Little kids and big kids alike can even zip down two-story-tall slides made completely of ice! Photo: Gaylord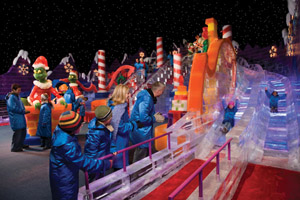 Bringing to life the 1957 Dr. Seuss holiday classic, the 2010 ICE! attraction features 10 colorful scenes straight out of the pages of the original storybook. Sculpted from ice, the indoor walk-through attraction brilliantly showcases how the "Whoville-hating" Grinch, with a heart two sizes too small, learns the true meaning of Christmas.

Visitors will take an adventure through the Grinch's frozen world, see jaw-dropping ice sculptures and walk through larger-than-life scenes that re-create the original storyline.

Little kids and big kids alike can even zip down two-story-tall slides made completely of ice!

Opened on November 18 and will be on display through January 9, 2011 as part of Gaylord National the new Washington, DC area resort's Christmas on the Potomac. Gaylord National Resort and Convention Center opened April 25, 2008 along the Potomac River, less than eight miles south of Washington D.C., in National Harbor, Md., a new 300-acre waterfront destination.

1939 This small exhibition explores the way Americans used entertainment to distract themselves during a turbulent year when the country was recovering from the Great Depression and World War II loomed - 1939.

Heroes, real and imaginary, were made through radio and films like The Wizard of Oz, and the New York World's Fair allowed visitors to experience a more hopeful World of Tomorrow.

Featured objects - including Dorothy's ruby slippers - and images from Life Magazine demonstrate how entertainment and the arts were used to escape the despair and hopelessness of the era.

1939 is adjacent to National Treasures in Popular Culture, which displays rotating selections from the museum's music, sports and entertainment collections.

Smithsonian's National Museum of American History in Washington, DC.



ANNE HATHAWAY TO CO-HOST NOBEL PEACE PRIZE CONCERT AS DAVID LETTERMAN OFFERS HER HIS OWN OLIVE BRANCH
Anne Hathaway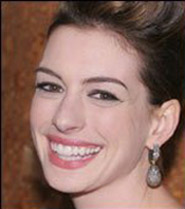 The honoree won't be able to attend - he's in prison. It's doubtful his family will receive permission to accept in his behalf. Thus, the ceremony won't take place - but that concert will go on!

Hollywood actress Anne Hathaway will co-host this year's Nobel peace prize concert in Norway with Oscar-winning actor Denzel Washington. Barry Manilow, Elvis Costello and Jamiroquai will perform at the Oslo event on December 11. AR Rahman, Florence and the Machine and Herbie Hancock are also on the bill. Swedish chart-topper Robyn, US singer Colbie Caillat and soul star India.Arie will also perform at the concert, an annual event since 1994.

This year's concert will honor jailed Chinese dissident Liu Xiaobo, winner of the 2010 prize, although he'll sit this one out in his jail cell.

The 54-year-old received an 11-year sentence last year for "inciting subversion" after drafting a charter calling for multi-party democracy and respect for human rights in China.



Liu Xiaobo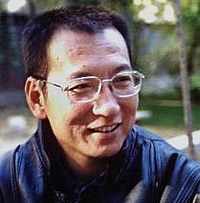 Liu, whose name is censored in China, is the first Chinese person to be awarded a Nobel Prize of any kind while residing in China. He is also the third person to be awarded the Nobel Peace Prize while in prison or detention, after Germany's Carl von Ossietzky (1935) and Myanmar's Aung San Suu Kyi (1991).

The Norwegian ambassador to the People's Republic of China was summoned by the Chinese Foreign Ministry on October 8, 2010 and was presented with an official complaint against the granting of the Nobel Peace Prize to Liu Xiaobo.

According to the Norwegian Nobel Committee, its prestigious award can only be collected by the laureate in person or by close family members.

It's considered a no-brainer that China won't allow Liu's family to attend the ceremony.

That means no ceremony.



David Letterman
If that's not enough drama, Anne Hathaway is embroiled in her own olive-branch event.

In his own "peace" gesture, last week David Letterman groveled in an heartfelt apology to Hathaway, which included an on air chastising of his staff.

Apparently Hathaway had become offended by comments Letterman had made regarding her personal life. Letterman was visibly annoyed, complaining the his staff hadn't made him aware of the problem.

The late night host looked squarely into the camera and spoke directly to Hathaway profusely apologizing, inviting her to guest on his show, even giving her permission to "make snarky comments" about his family.

Will Liu's family be permitted to pick up the Nobel laurel wreath? Will Anne Hathaway accept David Letterman's olive branch?

Suspense! Drama! Intrigue!






SPREADING THE WORD


STEPHEN SONDHEIM AND TONY KUSHNER

Stephen Sondheim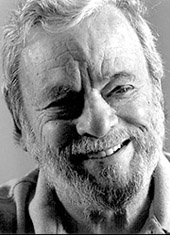 will participate in a joint discussion on November 29, at New York University's Skirball Center.

What promises to be a riveting one-on-one discussion between the two giants of the American theater, will mark the publication of Sondheim's new memoir and lyric anthology, Finishing the Hat.

Tony Kushner's new play The Intelligent Homosexual's Guide to Capitalism and Socialism With a Key To The Scriptures will premiere at The Public Theater in March.

The unique event is organized by the Public Theater and will be moderated by Rocco Landesman, the chairman of the National Endowment for the Arts and a former Broadway producer of shows by both writers.

The Public Theater's Public Forum is an exciting new series of lectures, debates and conversations that showcase leading voices in the arts, politics and the media.

The Sondheim-Kushner discussion is sold out.

REGIS AND KELLY tape four shows in the Encore Theatre at Wynn Las Vegas on November 29-30.

THE POWER OF WOMEN two reasons to see Broadway shows - Lily Rabe in Merchant of Venice and Judith Light in Lombardi.

DANCING IN THE DARK The Everyman in Great Depression Arts and Culture - A Conversation with Morris Dickstein. Join Morris Dickstein, Distinguished Professor at the City University of New York, for a discussion of his award-winning book Dancing in the Dark (WW Norton, 2010) focusing on how Depression-era culture celebrated the "everyman" - from the music of Aaron Copland to the radio comedy Amos and Andy to the cartoons of Denys Wortman.

Professor Dickstein will be joined by journalist and historian Robert W. Snyder, director of the Graduate Program in American Studies at Rutgers University-Newark, and contributor to the new book Denys Wortman's New York.

Presented in conjunction with the exhibition Denys Wortman Rediscovered: Drawings for the World-Telegram and Sun, 1930-1953.

Tuesday, November 30, at the Museum of the City of New York.





HAPPY BIRTHDAY TO . . .


SIR PETER HALL called the 'Godfather of British theatre', celebrates his 80th birthday on November 22 by returning to the National Theatre to direct Twelfth Night.

Hall founded the Royal Shakespeare Company in 1960, at the age of 29. He served as its artistic director from that time until 1968. He was director of the National Theatre from 1973 to 1988 and was also a member of the Arts Council of Great Britain resigning from the latter role in protest over cuts in public funding. After leaving the National Theatre he founded his own company directing a series of productions at the Old Vic.

The birthday boy's return to direct Shakespeare's romantic comedy is a family affair. His daughter Rebecca Hall makes her NT debut as Viola. The production will play the Cottesloe Theatre in London opening January 11, 2011.


OTHER PEOPLE'S MONEY


WAYNE NEWTON won unanimous approval last Wednesday from the Clark County Commission, permitting the man known as Mr. Las Vegas to turn his home - Casa de Shenandoah - into a tourist attraction, but with some reservations.

He will be permitted to construct a museum and showroom but will not be permitted to built a wedding pavilion or a gift shop. There will also be restrictions on how tour buses can access the property. The Nevada Department of Transportation must complete its study before Newton receives his use permit and can begin construction.

Many of Newton's neighbors had opposed the venture which is expected to open next year.

SPIDERMAN - TURN OFF THE DARK the much maligned-before it-opens Broadway musical, has followed in the footsteps of Lombardi, which forged a major promotional paring with the NFL. Spiderman, billed as the most expensive musical in history at $60 million, has entered into a significant marketing relationship with the Syfy channel. On a smaller scale, Legally Blonde did tie into some MTV programs.



PHANTOM OF THE OPERA on Broadway at the Majestic Theatre, plays an unprecedented 9,500th performance on Monday evening, November 29. In a year of international Phantom milestones, the original London production recently celebrated its 10,000th performance on October 23, 2010.

TERENCE RILEY has stunned the art world by resigning as the director of the Miami Art Museum, to accept an appointed as chief curator for the 2011 edition of the Shenzhen & Hong Kong Biennale of Urbanism\Architecture. Riley is the first non-Chinese curator for the event, which started in 2005.

"Our idea is to create a paradigm that considers the cyclical growth pattern of urban sites such as Shenzhen, where cities create architecture, architecture creates cities, and how this process continues without end," Riley said in a statement.

Called a design guru, before leading the Miami Museum where he oversaw the construction of a brand-new $200 million Department of Architecture and Design building, . Riley was the chief curator of architecture and design at the Museum of Modern Art in New York. He also served as Director for the Arthur Ross Architecture Galleries at Columbia University.

Riley has organized exhibitions at the Wexner Center for the Arts and the San Francisco Museum of Modern Art. He curated three major international surveys, and has organized two acclaimed scholarly retrospectives. Frank Lloyd Wright: Architect (1994), and Mies in Berlin (2001).

He is a founding partner of the architecture firm K/R.


GET WELL SOON TO . . . .


JOAN BAEZ 69, who fell 20-feet to the ground from her treehouse, according to the San Jose Mercury News. The American songwriter, singer and activist built the treehouse at her Woodside, CA residence and reportedly spends a good deal of time up the tree meditating, writing, and "being close to nature."

She got a little too close to nature when, climbing down from the tree house platform last Wednesday, she plunged to the ground. The San Jose Mercury News reported that Baez suffered minor injuries and was treated and released from Stanford Hospital.


CURTAIN DOWN


LA BETE the revival at the Music Box Theatre, which is hands down 100% better than the original 1991 production, has announced it will shutter a month early. The curtain will drop January 9, 2011, rather than the original closing date of February 12, 2011. At that time the Matthew Warchus directed comedy will have played 23 previews and 101 regular performances.



THE CHILDREN'S HOUR Lillian Hellman's 1934 play, which begins previews January 22, 2011 at the Comedy Theatre in London, will be the vehicle in which Ellen Burstyn and Elizabeth Moss make their London stage debut.

Oscar winner Burstyn, who turns 78 next month, will play the grandmother of a pupil. Keira Knightley and Mad Men star Moss play teachers accused of having a lesbian relationship.

Also in the stellar cast, which will be directed by Ian Rickson, are Carole Kane and Tobias Menzies, who appeared as Brutus in the TV series Rome.

When a troubled teenager starts to spin a web of deceit, all around her are soon caught up in it. Karen Wright (Keira Knightley) and Martha Dobie (Elisabeth Moss) have worked for years to establish their all-girls boarding school, and now, with the school flourishing and Karen on the verge of marriage, their lives and loves finally appear secure. However, when malicious student Mary runs away from the school and seeks to avoid being sent back, she draws on hearsay, gossip, and her own imagination, to concoct a story that threatens the school, the marriage, and their entire futures.

The play was last staged in London in 1994.

CHICAGO welcomes Tom Hewitt as he returns to the Broadway production, at the Ambassador Theatre, on November 22 as slick lawyer Billy Flynn.

Hewitt succeeds Brent Barrett, who played his final performance November 21.

The production also welcomes Robert Creighton as he makes his debut as put-upon husband Amos Hart November 29. That same day, LaVon Fisher-Wilson returns as Matron "Mama" Morton.

Creighton and Fisher-Wilson will succeed Raymond Bokhour and Roz Ryan, respectively, both of whom play their final performances November. 28.

Ian Eisendrath- Musical Director: Larry Blank - Orchestrations; Walt Spangler - Scenic Designer: Elizabeth Hope Clancy - Costume Designer; Howard Binkley - Lighting Designer; august Ericksmoen - Dance Arrangements.

Opening Friday, November 26 at Seattle Rep.

BONNIE & CLYDE book by Ivan Menchell, musical by Frank Wildhorn, Don Black and Ivan Menchell. Direction and musical staging by Jeff Calhoun

Everybody had a dream. They had a plan.

West Dallas, Texas. 1930. Clyde Barrow was a brazen 22-year-old who wanted a better life than his hard-working parents, barely able to survive the Depression. 19-year-old Bonnie Parker was a pretty, straight-A student with a flair for poetry, dreams of Broadway and desperate to escape her small town life. Together, it was love at first sight and one wild ride that took them from poverty to infamy on a two-year crime spree that tantalized the dark side of America's imagination.

Laura Osnes and Jeremy Jordan star as the title renegades.

Others in the cast are: Leslie Becker - Cumie Barrow / Governor Ferguson: Mimi Bessette - Emma Parker: Wayne Duvall - Sheriff: Claybourne Elder - Buck Barrow: Kelsey Fowler - Young Bonnie: Kevin Massey - Ted Hinton: Zach Rand -Young Clyde: Holly Rizzo - u/s Young Bonnie: Melissa van der Schyff - Blanche Barrow.

The Ensemble members are: Daniel Cooney, Dane Dandridge, Victor Hernandez, Laura Hodos, Heather Kopp, Michael Lanning, Kevin Rose, Casey Shea and Timothy Shew.

The production team includes Stephen Landau (music director/keyboards); Jeff Tanski (associate music director and keybords 2). Tobin Ost (scenic and costume designer); Michael Gilliam (lighting designer); Kevin Kennedy (sound designer); Aaron Rhyne (projection designer); Carol Doran (wig and hair designer); Coy Middlebrook (associate director), Patricia Delorey (vocal coach); Steve Rankin (fight director); Paul J. Smith (production stage manager) and Kelly Borgia (stage Manager).

Bonnie & Clyde premiered in 2009 at La Jolla Playhouse in California where it won the San Diego Theatre Critics Circle's Award for Outstanding New Musical and director Jeff Calhoun was honored for Best Direction of a Musical. Following it's Asolo Rep run, Bonnie & Clyde is planned for a 2011 Broadway production.

Officially opened November 19 with performances through December 19 at Asolo Repertory Theatre's mainstage Mertz Theatre in Sarasota, FL.

JOSEPH AND THE AMAZING TECHNICOLOR DREAMCOAT Andrew Lloyd Webber and Tim Rice's biblical saga of Joseph and his coat of many colors comes to vibrant life in this delightful musical parable. Joseph, his father's favorite son, is blessed with prophetic dreams. When he is sold into slavery by his jealous brothers and taken to Egypt, Joseph endures a series of adventures in which his spirit and humanity are continually challenged. Set to an engaging cornucopia of musical styles, ranging from country-western and calypso to bubble-gum pop and rock 'n' roll, this Old Testament tale emerges both timely and timeless.

Featuring Gregory Lawrence Gardner, Ashley DePascale, Michael Wright, Ricky Altamirano, Marissa Dompe, Kristofer L. Stock, Jesse Luttrell, John Royse, Scott Bartelson, Laura Blackwell, Jessica Rahrig, Molly Garbe, Jim Nassef, Jerrial Young, J. Nycole Ralph, Jonathan Cooper, Derek Adams, Jeffery James Dinan, Lance Anthony, Jodie Langel, Jaclyn Nasser, Jose Candelaria and Jose Candelaria.

Performances Fridays, Saturdays and Sundays through December 19 at the Downtown Cabaret Theatre in Bridgeport, Connecticut.

A CHRISTMAS STORY: THE MUSICAL based upon the motion picture A Christmas Story written by Jean Shepherd, Leigh Brown and Bob Clark and upon In God We Trust, All Others Pay Cash written by Jean Shepherd. The Kansas City Rep book by Joseph Robinette. Composed by Benj Pasek and Justin Paul.

Directed by Eric Rosen. Choreography by Kelly Devine.

Based on the classic 1983 movie, A Christmas Story: The Musical! invites you into the Indiana home of Ralphie Parker, a 9-year old kid who is desperate to win the most coveted holiday prize: An Official Red Ryder Carbine-Action 200-Shot Range Model Air Rifle.

With songs both funny and sentimental, A Christmas Story paints a refreshing holiday portrait of a simpler time in America. It captures every child's holiday wonder with deliciously wicked wit, a nostalgic eye, and a heart of gold!"

November 26 - December 30, 2010 at the 5th Avenue Theatre in Seattle.





WHO'S WHERE


U2 will end New Zealand and Australian tour just three days before Spiderman Turn Off The Dark with music by Bono and The Edge, opens on Broadway. U2 performs November 25 in Auckland, NZ at Mt. Smart Stadium. On December 1 the show is in Melbourne, at the Etihad Stadium. On December 8 they take to the stage at Brisbane's Suncorp Stadium. On December 13 the performance is in Sydney, at the ANZ Stadium. They round out the tour on December 18 in Perth, at the Subiaco Oval. This is their first date since Popmart in 1998.

GEORGE WALLACE long time Las Vegas laugh getting mainstay, makes a rare appearance outside of Sin City, performing at Harrah's in Atlantic City on Saturday, November 27.

OZZY OSBOURNE continues is Canadian performance tour with a stop Tuesday, November 23, at the Bell Centre in Montreal. Thursday's show is at Scotiabank Place in Ottawa and on Saturday he's on stage at Air Canada Centre in Toronto.

JUSTIN BIEBER is also on tour in Canada. He'll have the girls screaming Monday, November 22, at the Bell Centre in Montreal. On Tuesday he's in the spotlight at the Air Canada Centre in Toronto.

USHER has a busy week. Tuesday's show is at the Toyota Center in Houston. On Wednesday he performs at the American Airlines Center in Dallas. Friday finds him entertaining at the Scottrade Center in St. Louis. Saturdays show is at the Sprint Center in Kansas City.

MICHAEL BUBLE has fans who'll be thankful he's hard at work this Thanksgiving week. On Tuesday he can be found at the GIANT Center in Hershey, PA. Wednesday the show is at the Wells Fargo Center in Philadelphia. On Friday he performs at the Prudential Center in Newark, NJ. Saturday the tour stops at the TD Garden in Boston and next Sunday he can be enjoyed at Madison Square Garden in NYC.

MOHAMED SHAMS winner of the Bryden Thomson Prize at the 2010 Scottish International Piano Competition, perform popular works by Liszt, Rachmaninoff, Tchaikovsky, and the Egyptian composer Rageh Daoud. November 27 at the Library for the Performing Arts, NYC.

BRYN TERFEL the captivating Welshman with the rich, burnished voice presents an intimate wide-ranging solo recital in a rare Los Angeles with Malcolm Martineau at the piano. November 22 at Walt Disney Concert Hall in Los Angeles. On November 26-28 Terfel, backed by the Los Angeles Philharmonic conducted by Esa-Pekka Salonen, perform selections from Hindemith and Weber. Those three performances are also at the Walt Disney Concert Hall.




FINAL OVATION


BRECK WALL

Breck Wall - talented, inventive, mean-spirited, petty and vicious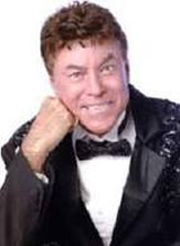 died Monday, November 15, 2010 in Las Vegas. He was 75 and suffered from Alzheimer's.

In 1958 he was one of the creators of Bottoms Up, inspired in part by the 1938 Broadway hit Hellzapoppin. Wall and partner Joe Peterson opened Bottoms Up at the Castaways in Las Vegas in March 1964. The revue played Sin City for decades in a variety of venues including the Aladdin, Caesars Palace, the Hacienda, the Mint, the International, the Sands, the Flamingo (twice), Bally's, the Sahara and Fitzgeralds. When it opened at the Thunderbird hotel the Vaudeville-era revue became an extremely successful afternoon show - in a city noted for its night life.

In addition to Alzheimer's, Breck Wall suffered from a vicious, mean-spirited, petty, emotionally immature personality.

He could despise you for reasons - perceived or real - known only to himself. In my case, I have a clue as to why I was on his hate list. He once called and yelled at me, blaming me for having spent money on an ad for Billboard magazine.

I spent years writing for Billboard, a publication which specializes in music - specifically the recording industry. I covered singers, but not just any singers. I covered major recording artists or important events surrounding the music industry, especially in the Las Vegas area.

Wall wasn't a recording star and his act was burlesque. Billboard employed several advertising men, all of whom wanted to make sales. A salesman who had the reputation of being overly aggressive with a glib tongue, without my knowledge, apparently promised Wall that I'd write about him and his genius in putting together Bottoms Up if Wall bought an ad advertising his Bottoms Up show. Wall fell for the pitch, but never checked out the accuracy of a bogus editoral promise with me. When no article specifically about him appeared, he went to his death bed resenting me. He didn't comprehend that I was the Las Vegas stringer for Billboard, not the editor or publisher. Nor, was I the one who promised him an article.

When I won first prize in a national cooking contest, The Saturday Evening Post wrote a full page article about the contest, including my photo and a flattering write-up, Wall freaked out. Along with two of his friends, Wall went to every branch of the Clark County Library, found their copy of the magazine and tore that page from the issue. That petty, vicious, acted upon immature mindset is an example of his multi-faceted personality.

Once I stood two people behind him in a line at a bank branch located in a grocery store. It was obvious from the easily over-heard conversation that he didn't have enough money in the bank for what he wanted. Within an hour I received a phone call from the bank branch warning me that Wall had returned after I left and tried to find out my checking account balance.

Wall had talent. He created a long running Las Vegas revue. Last Monday he died.




Next Column: November 28, 2010
Copyright: November 21, 2010. All Rights Reserved. Reviews, Interviews, Commentary, Photographs or Graphics from any Broadway To Vegas (TM) columns may not be published, broadcast, rewritten, utilized as leads, or used in any manner without permission, compensation and/or credit.
Link to Main Page
---
Laura Deni



For the snail mail address, please E-mail your request.
CLICK HERE FOR COMMENT SECTION