! >
Broadway To Vegas
  SHOW REVIEWS     CELEBRITY	INTERVIEWS     GOSSIP     NEWS 
| | |
| --- | --- |
| | |
Copyright: November 21, 1999
By: Laura Deni
CLICK HERE FOR COMMENT SECTION

WAYNE NEWTON HIDES ILLNESS
The Midnight Idol a.k.a. Wayne Newton, has spent this year being criticized for having a weak, raspy voice and implications that the energetic performer was drifting off into has-been land. Newton just kept on performing, while keeping his mouth shut as much as possible. Seems there was a medical reason that the entertainer kept hidden until he was well.


WAYNE NEWTON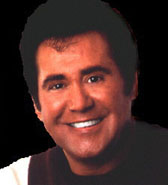 The performer has just recovered from a nine-month bout of walking pneumonia that strained his singing voice.

Newton has recently signed a long term, lucrative contract at the Stardust Hotel which will have the resort renaming their theatre after him. As if that isn't enough, Newton is pleased that Capitol Records has released the catalogue of songs from Newton's early years. According to Newton, that means - for the very first time - he is now receiving royalties from the songs he recorded years ago.

The Midnight Idol performs tonight, Sunday, Nov 21, at the John H. Mulroy Civic Center, Syracuse, N.Y. Then Newton heads back to Nevada for shows Nov. 26-27 at John Ascuaga's Nugget in Sparks.


LAUREN BACALL CRITICIZED
LAUREN BACALL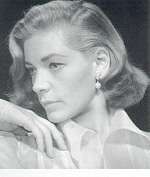 Legend Lauren Bacall, who is accustomed to being lauded, took it on the chin in Boston when the critics skewed her in the production of Noel Coward's Waiting in the Wings. The unanimous negative reviews tittered on mean spirited.

The production, which is still set to open Dec 5 in New York, had been eagerly awaited by the theater community.

The veteran actress, who made her motion picture debut with Humphrey Bogart in the 1944 classic To Have and Have Not, last appeared on Broadway in the 1982 production of Woman of the Year. The husky voiced actress became the toast of Broadway in Cactus Flower, in 1967 and Applause in 1970. In that role she won a Tony Award as Best Actress in a Musical.


REGIS AND RICKLES TEAM UP

Regis Philbin has a new nightclub partner . . . Don Rickles.


REGIS PHILBIN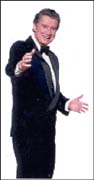 The pair open March 8 in the 2,001 seat King Center in Melbourne, Florida.

Philbin has teamed in the past with his day job partner, Kathie Lee Gifford. On a roll with his new nighttime TV show, Who Wants To Be a Millionaire? the talk show host is opting to put some more vinegar into the nightclub routine.

Noted for spouting off his opinions on everything from his beloved Notre Dame to his anger at almost anything else, the paring with barbed tongue Rickles is certain to broaden the audience base. Frequently, the crowd attending the Philbin/Gifford nightclub gigs were after an extension of the TV daytimer.

Rickles the put down artist made his first Las Vegas offensive in May 1959 at the Sahara Hotel. He rapidly became a Vegas fixture.



DON RICKLES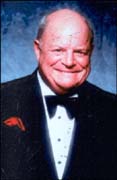 To be insulted by Don Rickles was considered a status symbol. In 1987, after more than 25 years hurling insults at the Sahara "The Merchant of Venom" ankled to the Golden Nugget where be spewed his tongue-in-cheek insults to the Casino Center crowd. Recently, the performer signed a two year deal with the Desert Inn.

He's indicated that his one show business regret is that he's never played Broadway.

Teaming up with the equally opinionated Philbin is certain to provide unbridled humor and side splitting laughter from two kibitzers who have no qualms in speaking their minds.

Ray Charles takes to the King Center stage tomorrow, followed by the group Chicago on Nov. 21. Kenny Rogers does a one-nighter Dec. 4 followed by Kenny G on Dec. 5.


EQUITY BLESSES BRITISH/AMERICAN TROUPE

For the first time in New York, the Aquila Theatre Company London/New York, the first mixed British/American Equity-Approved Company will present brief engagements from their current tour.

Homer's The Iliad: Book One and Shakespeare's great tragedy King Lear, both directed by Robert Richmond, in repertory from November 22 through Dec. 5 and Jan. 4 through Jan. 8 at Clark Studio Theatre.

Under the leadership of Producing Artistic Director Peter Meineck and Associate Artistic Director Robert Richmond, AQUILA presents fresh and inventive productions of classical drama designed to breathe life into the texts, freeing the spirit of the original work.

AQUILA was just approved by Equity as the first mixed British/American company allowed to perform in NYC; and named the first professional Company-In-Residence at the Center for Ancient Studies at NYU.

The acting company includes; Louis Butelli, Lisa Carter, Anthony Cockrane, Grant Goodman, Jens Martin Krummel, and Tracey Mitchell. Anthony Cockrane is the composer/musical director and Christianne Meyers is the costume designer.


BEAMING UP AUTOGRAPH SEEKERS


The Star Trek and Si-Fi Media Convention took place at the Plaza in Las Vegas with a gaggle of Klingon and Vulcan look alikes trekked on down the road to pay homage to their heroes.

Tickets went for $17-$20 with children getting admitted for $10.



RENE AUBERJONIS signed autographs free of charge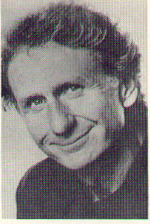 Rene Auberjonis who was Odo on Star Trek:Deep Space Nine was the only star who signed autographs for everyone free of charge. Auberjonis won a Tony Award for Coco in which he co-starred with Katharine Hepburn. His other Broadway credits run a page and his television credits include six seasons on Benson. A graduate of Carnegie-Mellon University he's taught at Juilliard and U.C.L.A.

William Windom, Stewart Moss and Victor Brandt, all Star Trek guest stars, Frank Gorshin, the Riddler on Batman, Scott McDonald who was Tosk on Star Trek: Deep Space Nine,Claire Stansfield of Xena: Warrior Princess, and June Lockhart, who played Maureen Robinson on Lost In Space, told stories and greeted fans.

Lockhart related that if the fans take the programs seriously, the actors had a more mirthful attitude. During the show's third season Lockhart and co-star Guy Hamilton were suspended with pay for two weeks for excessive giggling during the shoot of The Great Vegetable Rebellion episode. Lockhard giggled just telling the story.

On Friday the release of the book Star Trek: Spock vs. Q was celebrated at Star Trek: The Experience at the Hilton Hotel. Actors Leonard Nimoy, who played Spock on the Star Trek television series, and John DeLancine, who was Q on Star Trek: The New Generation autographed copies of the book.

MAINTAINING THE IMAGE OF SIN CITY

This 24-hour Mecca may be touting art collections, and haute cuisine, but what made this place fly was gambling, booze and broads. Nothing brings home that fact more than Comdex week and AdultDEX - the adult video convention held during COMDEX. Headquartered at the Imperial Palace the adult play convention drew 15,000 all with an ogle for the latest sex toy.

Adult-oriented business saw business double. Additional crews were brought on as exotic dancers flew in from around the country.

The Riviera Hotel, long noted as pushing the adult entertainment envelope for a legitimate Strip hotel - announced they were joining forces with porn stars. This city is in a chip promo frenzy. If you haven't had some part of your anatomy plastered on a hotel's casino chip, you are a candidate for anybody's talk show segment of - how to overcome rejection when your face isn't on a casino chip.

When the Riviera emblazed porn stars on their casino chips the Las Vegas Review Journal cleverly dubbed the coins "chippy chips."

The Nevada Gaming Control Board quickly stepped in and announced that was a no-no and ordered the Riviera to permanently cash them in, vaulting them into coveted collector status.

CONTINENTAL HARMONY

The American Composers Forum, headquartered in St. Paul and arts organizations in 58 American communities banded together to form Continental Harmony, the first 50-state new music commissioning project in American history.

The project commissions composers to write new music for the newly formed U.S. Congressional Orchestra that will debut in the Kennedy Center in Washington, D.C. to celebrate the millennium.

Each commissioned piece will be given a premiere performance between December 21, 1999 and December 2000. Performers will include jazz, choral, musical theatre and orchestral events, and nearly 40 performances are expected to take place on July 4, 2000.

Fifty composers were selected from more than 350 candidates.

The 23-week season of 56 concerts will have 50 of the concerts dedicated to each state.

The project is supported by the National Endowment for the Arts and has been designated a White House Millennium Council associate partner.

With 1,400 members, the American Composers Forum is one of the largest and most enterprising composer-service organizations in the United States. A new chapter in Los Angeles will soon join chapters in the San Francisco Bay Area, Boston, New York City, Chicago, Philadelphia, Minneapolis/St Paul, Southern Minnesota, Atlanta and the Washington-Baltimore area.


OKAY, WHO FORGOT TO PAY THE LIGHT BILL??

The landmark WELCOME TO FABULOUS LAS VEGAS NEVADA sign, suddenly went dark on Oct. 5 and didn't get turned back on until last Thursday.



THE LIGHTS WENT OUT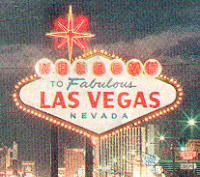 The electric bill - which averages $60 a month - wasn't paid and the power company pulled the plug. The Las Vegas Convention and Visitors Bureau called the bill pay lapse "an honest mistake."

The sign is located about one-fourth mile south of what was the location of the old Hacienda Hotel on U.S. Highway 91 South, then the lifeline connecting California with the 24 action of Las Vegas. At the time of its installation an estimated 4,000 cars per day passed the neon welcome.

Now overshadowed by more elaborate signs, the Welcome To Fabulous Las Vegas Nevada remains up and - since the light bill has now been paid - turned back on.



Broadway To Vegas is supported through advertising and donations. Priority consideration is given to interview suggestions, news, press releases, etc from paid supporters. However, no paid supporters control, alter, edit, or in any way manipulate the content of this site. Your donation is appreciated. We accept PAYPAL. Thank you for your interest.
KNIEVEL'S LEAP OF FAITH

Daredevil Evil Knievel, who attempted to leap across the fountains at Caesars Palace 32 years ago and wound up in a hospital bed, returned to the scene to participate in a more dangerous stunt - getting married. The bride, 30-year-old Krystal King, wasn't even born when Knievel took the first plunge on New Year's Day in 1968. Knievel cleared the fountains, but crash landed.

This time a platform was erected over the fountains for the vow exchange. Knievel arrived by motorcycle and the ceremony took place under a wedding arch decorated with silhouettes of motorcyclists. The bride was escorted to her groom by Caesar, Cleopatra and a cast of Roman soldiers.

Perhaps those centurions reminded the groom not to smack around his bride. In 1996 Knievel was arrested at a Sunnyvale, Calif motel for beating Krystal up during an argument. The police report indicated she sustained injuries to her face and neck. She refused to press charges.

Knievel met his new wife eight years ago after receiving a life saving liver transplant.


OTHER PEOPLE'S MONEY

NEW THEATER for the LaJolla Playhouse on the campus of UC San Diego, thanks to Joan and Irwin Jacobs who contributed $5 million - $2 million in the form of a challenge grant - for the new building. The 200-seat black box theater space will be part of a $7.5-million facility that also will include rehearsal rooms, classrooms, shop space and offices. The project is part of a $35-million capital campaign for the playhouse. Construction of the new theater is expected to begin late next year.


APPLAUSE, APPLAUSE



SHOWING OFF The Picasso Restaurant in the Bellagio Hotel, Las Vegas was named restaurant of the year by Esquire Magazine.

The Four Seasons Hotel in Las Vegas was awarded the AAA Five Diamond Award, marking the first time a Las Vegas hotel has received the upscale honor.



KISS ME KATE at the Martin Beck Theatre, NYC. If there is any justice at all, this revival would run forever.

LIGHT UP THE SKY Pasadena Playhouse, CA. Stars Dan Butlet and Susie Plakson in the Moss Hart comedy. Delightful. Don't miss.

KAT AND THE KINGS currently at the Cort Theatre, NYC, originated in Cape Town, South Africa, and won two 1999 Olivier Awards in London's West End: Best New Musical and Best Actor in a Musical, which was shared by the entire cast. The cast includes Jody J. Abrahams, Luqmaan Adams, Junaid Booysen, Terry Hector, Alistair Izobeli and Kim Louis. The production has book and lyrics by David Kramer and music and arrangements by Taliep Petersen. Sets and costumes by Saul Radomsky and lighting by Howard Harrison.

IF MEMORY SERVES starring Elizabeth Ashley begins previews November 26 at the Promenade Theatre, NYC.

THE TALE OF THE NUTCRACKER a new opera by Craig Bohmier, based on the E. T. A. Hoffman short story The Nutcracker and the Mouse King has its premiere at the Montgomery Theater, San Diego. Presented by Opera San Diego, the production is directed by Yefim Maizel and conducted by Barbara Day Turner. Through December 5.

FAME Pantages Theatre, Los Angeles November 23-December 5.

SMOKEY JOE'S CAFE STARRING GLADYS KNIGHT set for a March opening at Caesars Palace, Las Vegas. Knight has done two turns in the Broadway production.


WHO'S WHERE

MELISSA ETHERIDGE a native of Leavenworth, Kansas has remained a hometown favorite. When the artist performed last Wednesday at the Civic Music Hall in Omaha, Nebraska the Leavenworth fan club tail gated to the neighboring state so they could watch their idol perform. Melissa performs December 18 at the Star of the Desert Arena in Primm, Nevada. Tickets $55 - $75.

ELTON JOHN AND TIM RICE have been in Chicago fine tuning their Aida production. John was in for preview week and tinkering with the score and meeting with Aida other musical collaborators.

ARLO GUTHRIE Troy Savings Bank Music Hall, November 21, Troy, NY.

BARBARA COOK Broadway Hall of Fame member, at 72, is on the road and doing standing room only, standing ovation shows. Last night's performance in Boston's Symphony Hall was a doozie.

JOHN PRINE recovered from cancer surgery and radiation treatments for a growth on his neck, has finished a new album and performs at the Chicago Folk Center November 22-23.

JOHN KAY AND STEPPENWOLF perform on Noember 26 at Harvey's Casino Hotel, Council Bluffs, Iowa.

THE THREE TENORS Jose Carreras, Placido Domingo and Luciano Pavarotti perform April 22 at the Mandalay Bay Events Center, Las Vegas. The 11,000 seat center is the smallest venue on their tour. Tickets $95 to $900. The trio performs December 29 at the San Jose Arena where tickets sold for $100 to $600.

ANDREA MARCOVICCI with musical director Shelly Markham, the Algonquin, NYC. Through December 24.

RONAN TYNAN of the 3 Irish Tenors opens November 27 at Feinstein's at the Regency. Performances through Dec. 18.


THIS AND THAT

LIEV SCHREIBER who plays Orson Wells in the HBO film Citizen Kane really put himself into the role. He gained 25 pounds to look more like the portly actor. Fortunately for Schreiber his next role allows him to wear some free flowing garments while he pares down the tonnage. Schreiber stars in the title role of Hamlet opening December 12 at the New York Public Theater.

LES MISERABLES the complete symphonic recording has been released by First Night Records. The digitally remastered 3 disc set features enhanced CD with video clips from Les Miserables productions in Germany, Austria, Norway, Czech Republic and the 10th Anniversary Concert taped at London's Royal Albert Hall. In stores on Tuesday, November 23.

CINE VEGAS FILM DIRECTOR FIRED Michelle LeBlanc the executive director of the Cine Vegas International Film Festival, which begins its second festival on December 6, has been fired. Paul Boder, CineVegas's chairman and general counsel Greg Beber, released the following message: "Ms. LeBlanc is no longer an agent or authorized representative of CineVegas in any capacity. Ms. LeBlanc no longer has any authority to speak for CineVegas, to negotiate for CineVegas, or to bind CineVegas to any contract or agreement." No reason was given. The festival is set to begin December 6 at the Paris Las Vegas hotel, with additional screenings at the Gold Coast hotel.

PHILHARMONIC SHUSHED When the famed Oslo Philharmonic Orchestra played the Symphony Hall in Boston last Sunday they were criticized for being loud. Music critic T.J. Medrek complained that Philip Glass' Violin Concerto was: "instead of a sweet, vocal violin solo over an orchestra humming with nervous energy, we got violinist Kremer's acidic scratching over an orchestra reduced to a soft blur. The effect was something like a hard, bitter pill floating in a gooey chocolate fondue."

JENNIFER FLOWERS who lives in Las Vegas is suing James Carville, one of the brain cells behind Bill Clinton's 1992 presidential campaign and George Stephsnopoulos, a former senior presidential adviser before he jumped ship and wrote his own book All Too Human: A Political Education. Judicial Watch, a Washington, D.C. based conservative watchdog group, filed the complaint last Thursday on behalf of Flowers, in U.S. district Court in Las Vegas. The suit alleges libel and slander. Flowers claimed to have had a 12-year affair with Clinton when he was the governor of Arkansas. Initially he denied the affair, but later admitted the relationship.


FINAL OVATION

KONSTANTIN ZAIATS 30, who performed in Cirque du Soleil's Mystere at Treasure Island since 1995, was killed when the car in which he was driving veered from Kyle Canyon Road. He attempted to correct and then rolled over. Passengers in the car were his wife, Irina Sorokina, also a Cirque du Soleil performer and their two year old son. They were wearing seat belts and were not seriously injured. Konstantin was a member of the the aerial high bar act. Burial was in Russia.



Mention BROADWAY TO VEGAS for Special Consideration
Call (800) 942-9027









Next Column: November 28,1999
Copyright: November 21, 1999 All Rights Reserved. Reviews, Interviews, Commentary, Photographs or Graphics from any Broadway To Vegas (TM) columns may not be published, broadcast, rewritten, utilized as leads, or used in any manner without permission, compensation and/or credit.
Link to Main Page
---
Laura Deni


CLICK HERE FOR COMMENT SECTION