! >
Broadway To Vegas
  
  REVIEWS INTERVIEWS COMMENTARY NEWS

| | |
| --- | --- |
| | |
FAMED AMERICAN DESIGN RALPH LAUREN TO BE KNIGHTED BY QUEEN ELIZABETH II JUST BE WARY OF THAT CRESTED, NAVY BLUE BLAZER - - THE FERRYMNAN BROADWAY REVIEW - - THE DESIGNING QUEEN OF DENMARK - - MICHAEL LONGORIA MERRY CHIRSTMAS DARLING CD REVIEW - - PRINCE HARRY AND DUCHESS MEGHAN TO ATTEND ROYAL VARIETY PERFORMANCE - - ISABEL BISHOP'S WORKING WOMEN: DEFYING CONVENTION - - PRINCE CHARLES TURNS 70: THE PALACE THROWS A PARTY - - MUSEUM OF BAD ART GOES TO TOKYO - - DONATE . . . Scroll Down





Copyright: November 18, 2018
By: Laura Deni
CLICK HERE FOR COMMENT SECTION


FAMED AMERICAN DESIGN RALPH LAUREN TO BE KNIGHTED BY QUEEN ELIZABETH II - JUST BE WARY OF THAT CRESTED, NAVY BLUE BLAZER
Famed American designer Ralph Lauren to be knighted.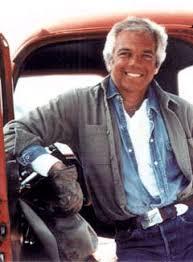 Ralph Lauren will become the first American designer to be knighted by Queen Elizabeth II. The ceremony will take place next year.

A diplomatic press release revealed Lauren will be made an Honorary Knight Commander of the Most Excellent Order of the British Empire (KBE).

"In his storied career in fashion, business, and philanthropy, Mr. Lauren has played a key role in forging transatlantic cultural and economic connections," said Antony Phillipson, British Consul General to New York in a press release.

"As creator and visionary of the Ralph Lauren brand worldwide, Mr. Lauren has been a vanguard for the global fashion industry and American style for nearly half a century.

"In addition, monumental philanthropic efforts, especially in the realm of public health, cancer research and treatment in both the US and the UK, have led to benefits felt by citizens around the world," Phillipson added.

Lauren has previously been given the French Chevalier de la Legion d'Honneur, the Key to the City of New York and a host of other honors.

I had my own Ralph Lauren experience in London. It was July 2012. I was wearing one of his first Navy blazers which features his crest over a breast pocket. Lauren has always been a favorite of mine. His clothes are stylish without being faddish. You can wear that blazer to a board meeting or over jeans.

There I am in my Ralph Lauren Navy blazer, minding my own business, simply walking down the London street which leads past the Royal Mews, the Queen''s Gallery, Buckingham Palace and a host of other interesting and important buildings, each of which offers ticketed tours. Each location is staffed with an abundance of no nonsense, blue blazer clad ticket takers and crowd control employees.

A tour was on the sidewalk waiting to enter one of the buildings. Suddenly a woman from that apparent American tour approached me, showed me her ticket and started asking me questions. I explained that I was also a tourist.



In my Navy Ralph Lauren crested blazer.

Suddenly a security guard and one of the blue blazer wearing employees approached me and told me to stand with my back to the black fence and not move. With them in front of me moving me backwards, I found myself humanly pinned to the wrought iron gates.

They wanted to know where I had gotten my jacket.

I explained that I didn't remember the city where it had been purchased. I'd had it for decades. Ralph Lauren.

Blank looks greeted me.

Ralph Lauren, I repeated.

The blazer clad woman and the male security guard exchanged glances.

"Who's he?" asked the lady.

"Ralph Lauren? He's one of the best designers in the entire world. Everyone loves Ralph Lauren."

"Never heard of him. Are you trying to impersonate one of us to gain unauthorized entry into the Palace?"

"What?" Then I noticed that her Navy blue blazer and the crest embroidered over her breast pocket was (at least at that time) remarkably similar to the Lauren blazer and crest.

Just when I was about to get hauled away for official questioning, the lady in the tour group came to my rescue. "I think she's from America," she said. "She was just walking down the sidewalk. I stopped her. I've from America - Ohio - and I've heard of Ralph Lauren. Everybody in America has heard of Ralph Lauren. I can't afford him, but I've heard of him."

(As an aside - if you buy the best you can afford - take excellent care of it and keep it forever - it becomes one of the most inexpensive items you'll own.)

The lady and the guard backed away and stared at my jacket as though it might be dangerous.

Not helping any, I opined that soon everyone in England would known Ralph Lauren because soon it's going to be announced that he'll become one the sponsors for Downton Abbey.

Blank stares.

"Downton Abbey. The television series, Downton Abbey."

"Don't watch much telly," said the lady who again glanced at the guard. "Okay, you can leave, but don't wear that jacket around here." After a pause she added: "Who is the guy?"

"Ralph Lauren. He's going to as famous in England as he is in America."

In a few months American Ralph Lauren will be knighted. Memo to the gorgeous Mrs. Lauren, whom I assume will attend the ceremony - Whatever you do, don't wear your husband's original monogrammed Navy blazer to the ceremony.






E-Book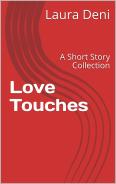 Soft back Book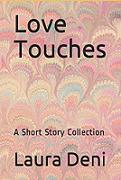 Broadway To Vegas is supported through advertising and donations. Priority consideration is given to interview suggestions, news, press releases, etc from paid supporters. However, no paid supporters control, alter, edit, or in any way manipulate the content of this site. Your donation is appreciated. We accept PAYPAL. Thank you for your interest.



E-Book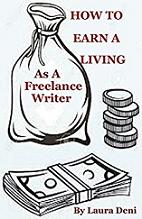 Soft back Book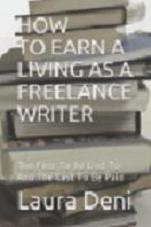 This is not your typical, totally boring textbook.

In the pages of How To Earn A Living As A Freelance Writer (the first to be lied to and the last to be paid) you'll find sex, celebrities, violence, threats, unethical editors, scummy managers and lawyers, treacherous press agents, sex discrimination; as well as a how-to for earning money by writing down words.





ART AND ABOUT


MUSEUM OF BAD ART Goes to Tokyo with an important MOBA exhibit November 22, 2018 to January 14, 2019 at the AaMo gallery at the Tokyo Dome featuring over 100 masterworks from the MOBA collection.

MOBA Curator in Chief Michael Frank and Permanent Acting Interim Executive Director Louise Reilly Sacco will attend opening festivities November 21-23. If you are in that part of the world, plan to join them.

The Tokyo Dome is best known in the US as the home field of the Yomiuri Giants baseball team but is also the center of an entertainment complex that includes an amusement park, shops, restaurants, and a video game center. MOBA is honored to be among the first institutions invited to exhibit at the new AaMo Gallery in the Tokyo Dome City.

The MOBA is the world's only museum dedicated to collection, preservation, exhibition and celebration of bad art in all its forms. "Art Too Bad to Be Ignored."

The Museum of Bad Art Gallery is located in the basement of the Somerville Theatre in Somerville, MA.

ISABEL BISHOP'S WORKING WOMEN: DEFYING CONVENTION

One of Isabel Bishop's creations from Working Women. Photo: Springfield Museums.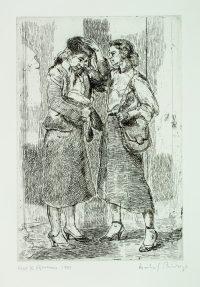 American artist Isabel Bishop specialized in portrayals of everyday people, especially those who strolled through, loitered around, or lunched near her studio in New York City's Union Square. Her sensitive depictions included drawings, prints, and paintings of "new women," often working women of the era.

Working Women will feature never-before-displayed works from private collections and will include the D'Amour Museum of Fine Art's own masterpiece, At the Noon Hour.

Vibrant images of working women interacting amid the benches, lunch counters and subways of Union Square, New York City created by American artist Isabel Bishop, demonstrate the strength of the female spirit as they infiltrated the city landscape in the 1930s, 40s and 50s. These "new women" reached beyond the boundaries of the previous decades to carve out new roles in the work force as aspiring clerics, stenographers, bank tellers and office workers, determined to meet the financial challenges of the Great Depression.

Bishop became enraptured with them as she witnessed them on lunch breaks and made a career capturing their gestures, gazes, intimate conversations, jaunts on the subway and graceful retreats from the lunch counter stools. The artist frequently positioned herself on a park bench outside her studio, sketchbook in hand, to chronicle the young inhabitants of Union Square as they enjoyed an ice cream cone, shared the day's news, took a cool drink from the water fountain or grasped the overhead strap of a subway car. The reserved, demure behavior they maintained inside the offices of insurance companies, small businesses, banks and utility companies could be shed, if only for the lunch hour. In these moments, Bishop found a compelling richness that occupied her hours in the studio.

November 13, 2018–May 26, 2019 at the D'Amour Museum of Fine Arts in Springfield, MA.

Part of the Women@Work: Influence and Impact which is a city of Springfield-wide collaborative of programs, exhibitions, and gatherings celebrating the power of women.

WOODBLOCK PRINTS FROM POSTWAR JAPAN exhibition draws from The Ringling Museum of Art's extensive holdings of postwar Japanese prints and local collections. On display will be works by key artists including Onchi Koshiro, Hiratsuka Un'ichi, Saito Kiyoshi, Yoshida Chizuko and Hoshi Joshi, including a number of new acquisitions and never-before exhibited pieces.

Significance: In the wake of the Second World War, woodblock prints emerged as a channel of diplomacy and friendship between Japan and the U.S. Japan's print artists found new patrons among members of the Allied occupation. Exchange programs aimed at rehabilitating the war-torn nation enabled Japanese artists to travel abroad to teach and study, and newly established exhibitions introduced their work to audiences all over the world. Printmaking continues to be a vibrant and ever-changing art form well into the 21st century.

Curator: Rhiannon Paget, curator of Asian Art at The Ringling.

November 18, 2018-May 5, 2019 at The John and Mable Ringling Museum of Art, Sarasota, Florida.






E-Book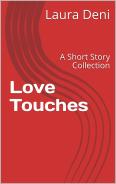 Soft back Book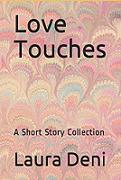 SWEET CHARITY


PRINCE HARRY AND DUCHESS MEGHAN will attend the Royal Variety performance at the London Palladium on Monday, November 19, 2018.

This is the 42n time the London Palladium has hosted the event which will be shown in December on ITV.

Actor and one of the UK's best loved comics Greg Davies, will host. The Royal Variety Performance, Stars lined up to appear include one of the UK's biggest bands, the multi-award-winning Take That, the West End cast of the phenomenal hit musical Hamilton, chart topper George Ezra, award winners Clean Bandit, West End cast of Tina – The Tina Turner Musical and the legendary Andrea Bocelli & his son Matteo.

Also taking to the stage are, Britain's Got Talent winner, comedian The Lost Voice Guy, a special performance from Rick Astley, comedian Rhod Gilbert, the mesmerizing Cirque Du Soleil, plus music from Sigrid and cellist Sheku Kanneh-Mason. Circus 1903 will be unveiling their unique and beautifully crafted performances with their extraordinary elephant puppetry, and there will be more comedy from stand up comedians Gad Elmaleh and Rod Woodward.

The event is staged in aid of the Royal Variety Charity, whose patron is Her Majesty The Queen. The money raised from the show helps those people from the world of entertainment in need of care and assistance.

For the third year running, our official Aftershow Party and Banquet will be returning to the Great Room of the Grosvenor House Hotel.



THE FERRYMAN ON BROADWAY IS BRILLIANT THEATER
The Ferryman cast. Photo: Joan Marcus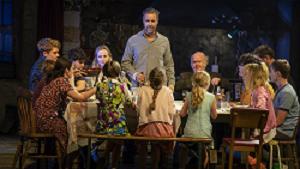 Every so often a production is staged on Broadway and all you want to say is brilliant, fascinating, mesmerizing, gripping, bone chilling, entertaining, heart breaking, intelligent, well crafted.

And, so it is with The Ferryman, currently in an open ended - and hopefully long - run at the Bernard B. Jacobs Theater on Broadway.

This is a work of art whose story line shouldn't be disclosed except in the most general of terms.

It seems acceptable to relate the prologue and describe the characters enabling a future play patron insight into some emotional aspects of the play. However, to describe any more would be mean spirited. Buy a ticket and see this play. Give a ticket as a gift. You won't be disappointed and you'll be appreciated.

The concept, character development and writing by Jez Butterworth is excellent. Directed by Tony Award winner Sam Mendes, the acting is nuanced and beyond the most demanding of expectations. Important sets by Rob Howell are perfection. The same can be set for the lighting by Peter Mumford and sound by Nick Powell.

Following unanimous, five-star critical acclaim and an extended, year-long run in London this treasure has arrived in America.

The Irish tend to be steeped in family, faith, music, drink, memorable speech, hard work, folk lore and superstition. It's in their DNA.

Set in Northern Ireland, 1981. The Carney farmhouse is a bevy of activity with preparations for the annual harvest. A day of hard work on the land and a traditional night of feasting and celebrations lie ahead. But this year they will be interrupted by a visitor as their past comes back to haunt them.

Before the play begins the audience can see two henchmen (Dean Ashton and Glenn Speers) loitering around the the graffiti-scrawled back alley set.

Eventually the family of 17 sits down to a meal in which a formerly living goose, who got his goose cooked, has becomes the center attraction at the dinner which looks like a Norman Rockwell painting. Underneath the vernier are simmering emotions ready to explode thanks to the Martha Thatcher era - 1975 to 1990 - which became known as Thatcherism describing the conviction, economic, social and political style of the British Conservative Party politician. She changed many aspects of British life and not necessarily for the better - including children forced into poverty and rampant unemployment.

1981 was the exploding fester point in history. Ten Republican participants in the Irish Hunger Strikes would die that year, beginning with the political martyr Robert "Bobby" Gerard Sands, a member of the Provisional Irish Republican Army who died May 5, 1981 while on a hunger strike while imprisoned at HM Prison Maze, after being sentenced for firearms possession.

More than 100,000 people would attend his funeral in Northern Belfast, enabling Sinn Fein, the political wing of the Provisional IRA, to recruit new members and become a mainstream political party.

At the moment, though, the it's harvest time, both the most solemn and joyous time of the year in rural Ireland, where family histories run deep and superstitions are a part of life.

The Ferryman opens with a Prologue, set the previous day. In Derry, Ireland a lily-livered priest Father Horrigan (Charles Dale) has been summoned to this back alley by viciously smooth IRA leader Muldoon (Stuart Graham). The priest is ordered to deliver news and a threat to Quinn Carney.

Frightened into obedience the priest delivers the news to Quinn Carney (Paddy Considine) that the peat moss preserved body of his brother Seamus Carney, who disappeared on New Year's Day 1972, when he was twenty years old, has been discovered in a bog. He not only didn't receive a decent Christian burial, he received no burial at all.

The priest warns that nobody in the Quinn household is to even whisper of what they know to be true – that Seamus, suspected of being an informant, was shot in the head - murdered by the IRA in retribution for his defection from the IRA.

The discovery of the missing body doesn't bring closure; rather acerbating issues of the already anguished family.

Seamus's widow, Caitlin (Laura Donnelly), and their son, Oisin (Rob Malone), live under the same roof as Seamus's brother, Quinn, a man who was also affiliated with the IRA as an armed terrorist. Years ago he turned to maintaining the family farm, as well as looking after his ailing wife Mary (Genevieve O'Reilly), a non focused figure who comes and goes from her bedroom upstairs. Despite her mental and unsubstantiated physical issues, she has managed to give birth to Quinn's seven children - ages 9 months to 16 years - salty language flowing from the tongues of the older children.

At the beginning the audience might think that Caitlin and Quinn are the married couple. They aren't, but the sexual tension is unmistakable.

Also living under the same roof: Quinn's Uncle Patrick (Mark Lambert), a jolly teller of tales and his aunts, Patricia (Dearbhla Molloy), a devout, foul-mouthed, opinionated, chain-smoking Irish Republican with a chip on her shoulder, and wheelchair-bound Auntie Maggie Far Away (Fionnula Flanagan), a convoluted soul who long ago left reality for her own world - her long silences interrupted by excitable outbursts of singing of folks songs and of ribald storytelling - "I swear to Christ I could have ridden that boy from here to Connemara."

Also around is an English handyman, Tom Kettle (Justin Edwards) , a man of limited intelligence and reasoning ability, but who is adored by the Carney children. He was literally washed up on the Irish shore as a boy, without neither kith nor kin and manages a hard scrabble life through luck and Irish compassion.

The enthralling thriller of a complicated family - with both physical and emotional tensions taunt to the snap point then twist. Music in a variety of genre plays an important role in adding depth to the story line.

Because it's harvest time, as is traditional, others come to help. In this case three teenage cousins (Tom Glynn-Carney, Conor MacNeill, Michael Quinton McArthur).

Themes of timeless agonies are played to perfection by the remarkable cast which includes: Dean Ashton, Sean Frank Coffey, Paddy Considine, Charles Dale, Laura Donnelly, Justin Edwards, Fra Fee, Fionnula Flanagan, Tom Glynn-Carney, Cooper Gomes, Stuart Graham, Mark Lambert, Carla Langley, Matilda Lawler, Conor MacNeill, Rob Malone, Michael Quinton McArther, Willow McCarthy, Dearbhla Molloy, Genevieve O'Reilly, Brooklyn Shuck, Glenn Speers, Rafael West Vallés, Niall Wright.

In addition the above mentioned, including 21 speaking parts, there is also a live goose and a feral rabbit.

Don't miss this production which will stay with you long after you leave the theater.


IT'S
BEGINNING TO SOUND LIKE CHRISTMAS

Michael Longoria, who received rave reviews for his turn in Jersey Boys and Hairspray, delivers a frothy, romantic, cabaret style performance of Christmas songs in his latest album Michael Longoria Merry Christmas Darling released by Broadway Records.

His first album Brick By Brick was reviewed by Broadway To Vegas See Broadway To Vegas column of June 5, 2016. Brick By Brick left no doubt that Longoria has a wonderful voice which is a pleasure to hear.

He changes vocal direction with Merry Christmas Darling injecting a slight country twang into his voice. It shows that, if a part called for it, he has the capabilities to play southern. However, throughout this recording I couldn't determine if he was utilizing his own natural voice or singing in falsetto. However, a high tenor or falsetto twang is unusual.

If you love a good twang, then this CD will be a holiday joy to be played non-stop. Whether or not the new Longoria style is your favorite is purely an individualized preference, including your own particular sense of hearing and sensitivity to tone and pitch. If you know you're going to prefer a non-twang - jump to the latter selections on this CD and you'll have listening pleasure.

This 15 track release contains 14 familiar tunes and a closer which has a romantic story connected to it.

This is a collection of secular Christmas favorites.

His use of a distinctive high voice on this CD opens the recording with the title tune Merry Christmas Darling written by Richard Carpenter and and Frank Pooler. That is followed by an energetic Sleigh Ride. Much of the CD has a slight country flavor as exhibited in My Only Wish (This Year) with a dominate drum delivering a line dancing beat which is also found in Christmas (Baby Please Come Home).

Throughout the recording well known composer and performers' creations are featured.

Ariana Grande's Santa Tell Me retains the rockin' tempo. A toe tapping One More Sleep leads into Brian Wilson and Mike Love's country flavored Little Saint Nick featuring a special guest vocal from original Jersey Boys co-stars Christian Hoff, Daniel Reichard, and J. Robert Spencer, known as The Motown Men.

A tinkling piano introduces a familiar version of George Michael's Last Christmas. An ice rink favorite, Jule Styne and Sammy Cahn's classic Christmas Waltz is slightly faster than the usually heard rendition, but it still is of an ice skating tempo.

All I Want For Christmas is You, Mariah Carey and Walter Afanasieff's creation, turned into a mega hit by Carey, is given an excellent treatment by Longoria. Kelly Clarkson's Wrapped in Red leads into another Carey/Afanasieff composition Miss You Most (At Christmas Times) which is one of only three slow tempo numbers, and delivers a heartfelt message.

John Lennon and Yoko Ono's Happy Xmas/(War Is Over) is one of the best, permitting Longoria's voice to have more of the range and depth as heard on Brick By Brick. Hugh Martin and Ralph Blane's iconic standard Have Yourself a Merry Little Christmas has Longoria backed primarily by a piano and is perfect. The arrangement features Longoria's voice in a less twangy delivery to emphasize pure notes and emotional depth. A lovely track.

The closing number Merry Me This Christmas, written by Longoria and Rona Siddiqui, has a sudden ending, although the song has a lasting romantic story attached to its creation.

Longoria met his husband, Taylor, at a Christmas party in 2008. The California native recalls the early days of his relationship with Taylor on Merry Me This Christmas. Longoria will celebrate his one-year wedding anniversary to Taylor on December 10 with an album release party at Birdland in New York City.

Musical direction and arrangements by Rona Siddiqui.
Band: Piano: Rona Siddiqui - Bass: Bob Jost - Guitar: Brian Koonin - Saxophone: Kristy Norter - Trombone: Randy Andos - Trumpet: Jeremy Miloszewiez - Violin and viola; Entcho Todorov - Cello: Karlos Rodriguez - Drums: Michael Croiter - Backup vocals: Rashad Naylor and Kristina Nicole Miller.

Recordings engineers Jorge Muelle & Matthias Winter. Edited by Michael Crotier. Mixed at Matthias Winter. Mastered by Michael Fossenkemper. Recorded and mixed at Yellow Sound Lab. Mastered by Turtle Tone Studios. Photography by Dirty Sugar Photography.


SPREADING THE WORD


THE DESIGNING QUEEN

Set and costume designer Margrethe aka The Queen of Denmark. Photo: Johannes Janssin, via Wikimedia Common.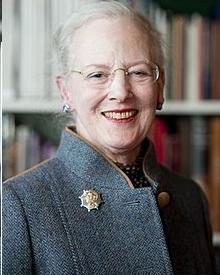 that would be Margrethe whose day job is as the Queen of Denmark. She also has a respected night gig - as a theatrical costume and stage set designer.

On seven previous occasions, the Queen of Denmark has designed the sets and costumes for a Tivoli production. Now she has again teamed up with choreographer Yuri Possokhov and singer Oh Land, who also were her collaborators on her last venture - Cinderella which was staged in 2016 at the Pantomime Theatre.

The trio will bring to the stage The Snow Queen Hans Christian Andersen's classic fairy-tale, which was the inspiration for the popular 2013 Disney film.

The brand new ballet, which will debut at the Tivoli Concert Hall on December 1, 2019, will also include live music and singing.

"Together with the rest of the team, whom I know well from previous productions, I am very much looking forward to throwing myself into the task of creating new decorations and costumes," said the queen.

"This is a wonderful fairy-tale that will take the audience on a journey that is both sad and festive, with plenty of opportunities for an entertaining narrative," she added.

As well as Cinderella, since 2001 the multi-talented lady has designed sets and costumes for the Tivoli productions of Love in the Dustbin; Thumbelina; The Steadfast Tin Soldier; The Tinder Box; The Swineherd and The Nutcracker, which opens its third run November 23 with performances through December 23, 2018.

The Tivoli is a 1,660-capacity concert hall located at Tivoli Gardens in Copenhagen, Denmark. The building, which was designed by Frits Schlegel and Hans Hansen, was built between 1954 and 1956. One of Denmark's largest halls it's features fantastic acoustics and a large, flexible stage.



Queen Margrethe, choreographer Peter Bo Bendixen, Tivoli's Ballet Artistic Director and dancers at a November 14, 2018 press preview. Photo: Bax Lindhardt/Tivoli Gardens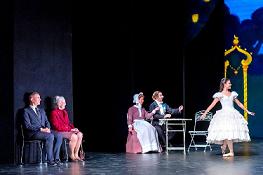 The venue announcement states: "Queen Margrethe's expert touch is behind the set design and costumes for the performance, and the choreography is by Peter Bo Bendixen, Tivoli's Artistic Director. The ballet will be accompanied for the first time by Tivoli's own symphony orchestra, the Tivoli Copenhagen Phil, which numbers 70 permanent musicians.

"Thanks to the Queen's eye for those little extra details in both set design and costumes, there's a whole world for audiences to discover. This is the third time The Nutcracker has been staged at Tivoli, and we've added new touches to make this performance very special."

The Queen is also an experienced painter, and has created the backdrop for plays and television shows.



Queen Margrethe and Peter Bo Bendixen answer questions at a press conference on November 14, 2018. Photo: Bax Lindhardt/Tivoli Gardens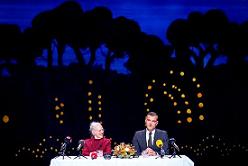 Known to attend rehearsals, she traditionally addresses the cast leaving no doubt that she is to be treated as the costume designer. Dancers need to be on their toes because a mere curtsy won't compensate for any mistakes.

Queen Margrethe's illustrations - under the pseudonym Ingahild Grathmer - were used for the Danish edition of The Lord of the Rings, which she was encouraged to illustrate in the early 1970s. She sent them to J. R. R. Tolkien who was struck by the similarity of her drawings to his own style. Margrethe's drawings were redrawn by the British artist Eric Fraser in the translation published in 1977 and re-issued in 2002. In 2000, she illustrated Henrik, the Prince Consort's poetry collection Cantabile.

Fluent in Danish, French, English, Swedish and German, and with a limited knowledge of Faroese she is considered an accomplished translator and is said to have participated in the Danish translation of The Lord of the Rings.

In addition to costume design for the stage she also designs many of her own clothes.

HOW TO SLAY author Constance White will join Dr. Valerie Steele to discuss the influence of black style on today's fashion vernacular, drawing on striking images of trendsetters from Josephine Baker to Michelle Obama, Rihanna, and Pharrell Williams. White's book, How to Slay, is one of the few surveys of black style and fashion ever published. A book signing will follow the presentation.

Tuesday, November 27, 2018 at the Katie Murphy Amphitheatre, Fred P. Pomerantz Art and Design Center, FIT in New York City.

RUFUS GIFFORD the former movie actor and US ambassador to Denmark from 2013-17, returns to Denmark in a one man stage show to reflect on his life and future prospects following his failure to win the Massachusetts' 3rd Congressional District Election on September 4, 2018. After college Gifford moved to Hollywood and served as an assistant to producer John Davis. During his time there, he became the associate producer for Daddy Day Care, and appeared as an actor in Garfield The Movie and The Hiding Place. He also served as the Finance Director for Barack Obama's presidential re-election campaign in 2012.

There are two chances to see his show, The Next Chapter, at the 648-seat Bremen Theater in Copenhagen on November 27 and December 12, 2018. A Q&A follows each show.





OTHER PEOPLE'S MONEY


LET THEM EAT CAKE - AND WEAR JEWELLERY

This 'slightly Baroque' natural pearl, 25mm high, is set with a diamond pendant and supported by a diamond bow sold for $36.43million. Photo: Sothebys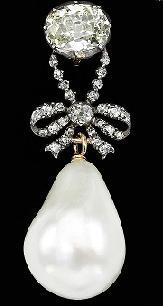 being beheaded makes it difficult to wear tiaras and necklaces. Thus the prized jewelry collection of Marie Antoinette not only hasn't been worn in eons - the gems haven't even been seen since in public in 200 years.

That all ended recently when jewels owned by French Queen Marie Antoinette were gaveled down in Geneva in what was called by auctioneer Sothebys as "one of the most important royal jewellery collections ever to appear on the market."

Understatement.

Ten of Marie Antoinette's treasures, part of a 100-piece collection held by the Italian royal house of Bourbon-Parma, were sold for $40M.

Diamond and pearl drop earrings fetched a price of $360,100. One of the smaller items - a tiny pinky ring with the initials MA in diamonds and containing a lock of her hair was expected to garner $10,000 but raked in $477,200. Seriously.

A three-strand necklace consisting of 119 gently graduating natural pearls - expected to fetch $300,000 went for $2.3 million and an enormous yellow diamond, suspended from a large diamond-set bow that had been attached to one of the Queen's favorite belts, fetched $2.12 million.

The star of the auction was Marie Antoinette's Pearl, a natural pearl the size of a quail's egg, suspended from a diamond-set bow and topped with an oval-cut diamond - expected to command $2m - sold for $36.43million.

Marie Antoinette was an Austrian princess before her marriage to France's King Louis XVI. Her extravagant lifestyle turned her into a hate figure in the years leading up to the French Revolution, when many French people could barely afford to feed their families. She smuggled out her jewellery to her family in Austria before her failed attempt to flee France with Louis XVI and their children. She was guillotined in 1793 at the age of 37.



E-Book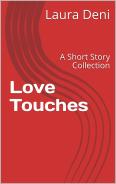 Soft back Book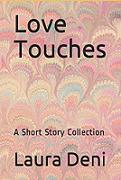 PRINCE CHARLES TURNS 70: THE PALACE THROWS A PARTY
Released to mark the future king's milestone 70th birthday, the image, taken in the gardens of Clarence House in September, show Charles, known as Grandpa Wales to his grandkids, holding Prince George. Next to him is his wife Camilla, the Duchess of Cornwall who has her arm around Princess Charlotte. Holding Prince Louis is Kate, the Duchess of Cambridge who is standing next her husband Prince Williams. On the right are newlyweds Prince Harry and pregnant wife, Meghan, the Duchess of Sussex. Photo: Taken by Chris Jack/Clarence House.


Turning 70 is a big deal for anyone hitting that milestone. Usually, there is a party. And, so it was for Prince Charles. The birthday boy's mother and father - that would be Queen Elizabeth II and Prince Philip - did what parents have done since the beginning of time - they gave their son a birthday party.

There was extended family, European royalty and well connected glitterati. The soirée saw hundreds of guests enjoying a reception followed by a lavish dinner at Buckingham Palace last Wednesday. Invitations went out in September.

While there was no pin-the-tail-on-the-donkey or a piñata, earlier in the day the birthday boy did receive a gift from the royal press corp which tags along on his official engagements.



The Royal Press Corp chipped in and bought the birthday boy a balloon and some squirrel repellent. Photo: Clarence House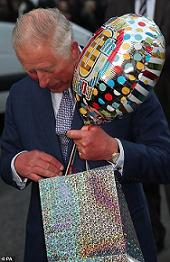 They chipped in and purchased a "Happy 70th Birthday" balloon and an inexpensive bottle of "Hot Nuts grey squirrel repellent" placed in a silver paper bag. The gift was inspired by the heir to the throne commenting in a Country Life interview that he loves the red squirrels that live on his Birkhall estate in Scotland, and even lets them into his home.

At his birthday celebration Charles finally received some of the credit he has long deserved.

For decades he's been insulted, mocked and ridiculed for championing ecology. Finally experts and people in general are beginning to publicity admit that he was right all along. That is meager balm for criticism which must have cut to the bone.

The problems with those who are finally recognized as having been right in the first place, is that an apology or the admission that he knew what he was talking about can't possibly make up for the years of insults and public ridicule.

Still, it's nice to be publicly credited.



Prince Charles and Camilla, the Duchess of Cornwall leave Clarence House on their way to the birthday party at Buckingham Palace. After 30 hours of difficult labor the then Princess Elizabeth gave birth to Charles at Buckingham Palace. Photo: Taken by Chris Jack/Clarence House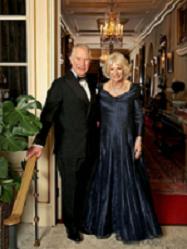 Prime Minister Theresa May led tributes, praising his 'total' commitment to public service. The Prime Minister, opening a Commons debate to mark the occasion, said the heir to the throne had spent his life 'defying expectations and refusing to be categorized'. The Prime Minister said Charles was often seen to be 'a man ahead of his time', citing his warnings on pollution, sustainable agriculture and the dehumanizing effects of technology in the workplace.

She also spoke highly of Charles' ability as a father, his tireless work ethic as well of his love of music, and joked that they shared a passion for dance. She said: "He remarked in 1974 that 'if I hear rhythmic music, I just want to get up and dance" - something I'm sure many of us empathize with."

Leader of the Anglican church, The Most Rev Justin Welby praised Prince Charles' "prophetic instincts."

"A prophet in the Old Testament is someone who sees slightly further into things than other people and, perhaps to some people's discomfort at times, may bring them out and is then proved to be right.

"He has shown his prophetic instincts, not least in his welcome advocacy of the critical need to protect the environment and ... his instincts around plastics pollution. Those efforts have been well ahead of most of us in this chamber," said Rev Welby speaking in the House of Lords.

At the birthday black tie banquet the boy's mother - Queen Elizabeth - raised a glass and delivered a heartfelt, lengthy and usually emotional tribute to her first born, which finally recognized the role Camilla, the Duchess of Cornwall has played. The relationship of Charles and Camilla will go down in history as one of the greatest love stories on record. Her love is the bonding agent that makes it possible for him to function. She doesn't receive nearly the credit she deserves.

In part, Queen Elizabeth said: "Over his 70 years, Philip and I have seen Charles become a champion of conservation and the arts, a great charitable leader - a dedicated and respected heir to the throne to stand comparison with any in history - and a wonderful father.

"Most of all, sustained by his wife Camilla, he is his own man, passionate and creative. So this toast is to wish a happy birthday to my son, in every respect a duchy original. To you Charles. To the Prince of Wales."



IN THE HEIGHTS music and lyrics by Lin-Manuel Miranda. Book by Quiara Alegría Hudes. Conceived by Lin-Manuel Miranda.

Directed by May Adrales.

In the Heights tells the universal story of a vibrant community in New York's Washington Heights neighborhood – a place where the coffee from the corner bodega is light and sweet, the windows are always open, and the breeze carries the rhythm of three generations of music. It's a community on the brink of change, full of hopes, dreams, and pressures, where the biggest struggles can be deciding which traditions you take with you, and which ones you leave behind.

Featuring: Karmine Alers, Yassmin Alers, Ryan Alvarado, Courtney Arango, Lillian Castillo, Tony Chiroldes, Alexander Gil Cruz, Henry Gainza, Veronica Garcia, Nicolas Garza, Stephanie Gomerez, Alyssa V. Gomez, David Kaverman, Eric A. Lewis, Sophia Macias, Ulyber Mangune, Eddie Martin Morales, Gabriella Perez.

Produced in association with Milwaukee Repertory Theater and Cincinnati Playhouse in the Park presented through special arrangement with R&H Theatricals November 23 – December 30, 2018 Bagley Wright Theatre, Seattle Rep, Washington.

A CHRISTMAS CAROL by Charles Dickins, adapted by Tom Creamer.

Directed by Henry Wishcamper.

Goodman Theatre's classic A Christmas Carol is the heartwarming story of Ebenezer Scrooge's discovery of kindness, compassion and redemption.

Starring Larry Yando as Scrooge.

Featuring Asher Alcantara Boy Scrooge / Peter Cratchit - Justin Amolsch Musician, French Horn - Breon Arzell as Dick Wilkins - Kareem Bandealy as Narrator / Jacob Marley - Jasmine Bracey as Ghost of Christmas Present - Molly Brennan as Ghost of Christmas Past - Ali Burch as Frida - Ariana Burks as Fan / Martha Cratchit - Maggie Chong as Emily Cratchit - Andrew Coil as Musician, Fiddle - Thomas J. Cox as Bob Cratchit - Allen Gilmore as Scrooge Alternate - Henry Lombardo as Ignorance / Tiny Tim Alternate.

Also featuring Lily Mojekwu as Mrs. Cratchit - Andy Nagraj as Ortle - Maya Reyna as Belinda Cratchit - Sadieh Rifai as Belle - Barbara Robertson as Old Joe / Schoolmaster - Maddi Ruhl - Musician, Flute - Malcolm Ruhl Musician, Accordion - Christopher Sheard as Young Scrooge - Nelson Simmons as Turkey Child - Paris Strickland as Tiny Tim - Penelope Walker as Mrs. Crumb / Mrs. Fezziwig - Jonah D. Winston as Mr. Fezziwig.

The creatives are: Todd Rosenthal Set Design - Heidi Sue McMath Costume Design - Keith Parham Lighting Design - Andrew Hansen Composer - Alden Vasquez Production Stage Manager - Jonathan Nook Stage Manager - Brian Elston Assistant Lighting Design - Kate DeVore Dialect Coach - Tommy Rapley Choreography.

Over the past four decades, 1.5 million theatergoers have delighted in this Goodman holiday tradition.

A Spanish captioned performance takes place Friday, December 28 2018. Plays through December 30, 2018 in the Albert Theatre of The Goodman in Chicago.

E-Book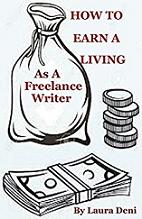 Soft back Book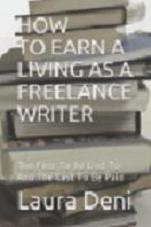 This is not your typical, totally boring textbook.

In the pages of How To Earn A Living As A Freelance Writer (the first to be lied to and the last to be paid) you'll find sex, celebrities, violence, threats, unethical editors, scummy managers and lawyers, treacherous press agents, sex discrimination; as well as a how-to for earning money by writing down words.





WHO'S WHERE




STING AND SHAGGY on stage Monday, November 19 at the Ergo Arena in Gdansk PL.

ELTON JOHN: FAREWELL YELLOW BRICK ROAD stops Friday November 23, at the BB&T Center in Sunrise Florida. Saturday's gig is at the American Airlines Arena in Miami.

BEN VEREEN brings his talent to The Cutting Room in New York City for an unforgettable evening of song and story – with several brand new numbers, and your favorite showstoppers. November 22-23, 2018.

TWENTY ONE PILOTS perform Monday, November 19, at the Pepsi Center in Denver. Tuesday's gig is at the Pinnacle Bank Arena in Lincoln, Nebraska. Wednesday the show is at the Sprint Center in Kansas City, Missouri.


FINAL OVATION


ROY CLARK the legendary country music singer and co-host of Hee Haw, who spend decades headlining in Las Vegas died Thursday, November 15, 2018 at his home in Tulsa, Oklahoma due to complications from pneumonia. He was 85.

During one of his opening night Las Vega engagements I was sitting ringside center stage to review the show. Clark stood directly in front of me. Frequently, performers will explain a song or provide some sort of a verbal intro. Clark explained that this was his wedding anniversary and in honor of his wife, Barbara, whom he had married in 1957, he wanted to play a special song and dedicate it to her. After two bars I knew what he was going to play. I looked up at him and said - Don't you dare play that song for your wife!

The incredibly affable Clark looked at me and stopped playing and wanted to know what I wanted him to play.

I told him I didn't care, but he'd better not play that song for his wife - not if he wanted to celebrate another wedding anniversary next year.

A puzzled Clark looked at the equally puzzled musicians and then altered the playing list. After Clark played several other numbers he got to the number I'd told him to switch.

Suddenly, his face looked like a light bulb went off.

Now I get it, he told the crowd. I need to explain. The reason I was going to play this song and dedicate it to my wife is because it was my first real chart hit and I knew then that we'd be okay. But, I get what Laura means. So, here it is. With that be began playing - Thank God and Greyhound You're Gone.

The audience howled.

Afterwards, his management wanted to know if I could come back every show and do the same thing, but I couldn't.

The 1970s song Thank God and Greyhound You're Gone reached #6 on the charts his highest ranking single. Even Yesterday When I Was Young only made it to #9. It wasn't until 1972 that Come Live with Me topped the charts at #1.

Clark was the Hee Haw host or co-host for its entire 24-year run. Clark played the guitar, banjo, fiddle, mandolin, harmonica and other instruments. His skills brought him gigs as a guest performer with numerous top orchestras, including the Boston Pops. In 1976 he became one of the first country stars to tour the Soviet Union when he embarked on an 18-date excursion with the Oak Ridge Boys. Twelve years later, he returned to the U.S.S.R. for a "friendship tour."

Beginning in 1983, Clark was one of the first country entertainers to open a theater in Branson, Missouri. The Roy Clark Celerity Theatre paved the way for performers to turn Branson into an entertainment resort.

Clark was a member of the Grand Ole Opry and inducted into the Country Music Hall of Fame in 2009. The Roy Clark Elementary School in Tulsa's Union School District was named in his honor in 1978. Fellow Oklahoma resident Mickey Mantle arranged for Clark to sing Yesterday When I Was Young at his funeral (which Clark did in 1995). In 1983 he won the Best Country Instrumentalist Performance Grammy Award for his recording of Alabama Jubilee.

Clark was preceded in death by grandson Elijah Clark. He is survived by Barbara, his wife of 61 years, his sons Roy Clark II and wife Karen, Dr. Michael Meyer and wife Robin, Terry Lee Meyer, Susan Mosier and Diane Stewart, and his grandchildren: Brittany Meyer, Michael Meyer, Caleb Clark, Josiah Clark and his sister, Susan Coryell.

WILLIAM GOLDMAN the two time Oscar winning playwright, screenwriter, and novelist died November 16, 2018 in Manhattan due to complications from colon cancer and pneumonia. He was 87.

His body of work included: Butch Cassidy and the Sundance Kid; All The President's Men; Misery; Marathon Man; A Bridge Too Far, The Princess Bride.

In 1956 he completed an MA thesis at Columbia University on the comedy of manners in America. His brother, James Goldman, who died in 1998, was a playwright and screenwriter. They shared an apartment in New York with their friend John Kander and helped out composer Kander, by writing the libretto for his Columbia MA dissertation.

Goldman honed his craft as a stage writer penning the 1961 Broadway play Blood, Sweat and Stanley Poole and the book and score for A Family Affair, co-written with his brother James and Kander.

He returned to Broadway in 2015, penning the Bruce Willis- and Laurie Metcalf-led stage version of Misery

His groundbreaking 1969 publication The Season: A Candid Look at Broadway, is considered a theatrical must-read.

He was married to Ilene Jones from 1961 until their divorce in 1991; the couple had two daughters, Jenny Rebecca and Susanna who survive him.

WILLIAM CRAVER a theatrical literary agent and 2013 Tony Award for Excellence in the Theatre recipient, died November 8, 2018 in Austin, Texas. He was 87.

Craver started in the theatre industry working for producer Saint Subber. He went on to serve as company manager for several Mike Nichols-helmed productions, including Neil Simon's The Odd Couple; Barefoot in the Park and Plaza Suite.

. His clients included playwrights, composers, lyricists, and directors. Among them were three Pulitzer Prize winners: Jonathan Larson, David Auburn, and Robert Schenkkan.

He served as a board member of The American Theatre Wing, Dramatists Play Service, and the Jonathan Larson Foundation.

He is survived by his sister, Virginia Craver Dinsmore.

LUCHO GATICA film actor, television host who was known as the King of Bolero died November 13, 2018 in Mexico City. He was 90.

On the occasion of his 90th birthday this past August 11, a bronze statue of Gatica was unveiled in his native city, Rancagua, Chile. Gatica had seven children and 11 grandchildren.

Gabriel Abaroa Jr. President/CEO of the Latin Recording Academy issued the following statement: "The Latin Recording Academy profusely laments the passing of legendary bolero singer, songwriter, actor, and 2007 Latin Recording Academy Lifetime Achievement Award recipient, Lucho Gatica. With a career that spanned more than 70 years, Gatica touched the lives of countless audiences around the world with his lyrically intense and emotionally captivating music. His contributions, which changed the way bolero music was interpreted and constructed, not only in his native Chile but across Ibero-America, enriched and enhanced the genre. Our sincerest condolences to his family, friends and fans - his legacy will not soon be forgotten."

KATHERINE "SCOTTIE" MacGREGOR an American actress, best known for her role as Harriet Oleson in Little House on the Prairie, died November 13, 2018 at the Motion Picture & Television Country House and Hospital in Woodland Hills, CA. She was 93.

She graduated from Northwestern University with a major in drama and moved to New York City in 1949. After arriving in New York City, she was hired by the Arthur Murray Dance Studios in New York City as a dance instructor. She studied acting under N. Richard Nash, Sanford Meisner and Stella Adler.

Beginning in the 1950s, as Scottie MacGregor, she worked in theatre on and off Broadway in New York City and other locations in plays such as The Seven Year Itch and Handful of Fire, and won such uncredited parts as "a longshoreman's mother" in On the Waterfront; "Alice Thorn" in The Traveling Executioner and "Miss Boswell" in The Student Nurses.

After Little House on the Prairie, she withdrew from screen productions in favor of local theater. She dedicated herself to the Hindu religion, and to teaching acting to children at the Wee Hollywood Vedanta Players, before finally retiring in the early 2000s.

From 1949 to 150 she was married to actor Bert Remsen who died in 1999 at age 74 and and to actor, director, and teacher Edward G. Kaye-Martin, 14 years her junior, from August 1969 to October 1970. He died in 1989 at the age of 50.


















Next Column: November 25, 2018
Copyright: November 18, 2018 All Rights Reserved. Reviews, Interviews, Commentary, Photographs or Graphics from any Broadway To Vegas (TM) columns may not be published, broadcast, rewritten, utilized as leads, or used in any manner without permission, compensation and/or credit.
Link to Main Page
---
Laura Deni



For the snail mail address, please E-mail your request.
CLICK HERE FOR COMMENT SECTION