! >
Broadway To Vegas
  SHOW REVIEWS     CELEBRITY INTERVIEWS     GOSSIP     NEWS 
| | |
| --- | --- |
| | |
Copyright: November 18, 2001
By: Laura Deni
CLICK HERE FOR COMMENT SECTION

AN EMPTINESS THAT WILL NEVER BE FILLED
At Thanksgiving time many are grateful that their families have been expanded through adoption.

November is National Adoption Month. There are over 120,000 adoptable children nationwide currently in foster care.

For decades celebrities have adopted children. A few, like Joan Crawford, saw the good press possibilities, and did it for the wrong reasons.

Fortunately, most are like adoption activist Rosie O'Donnell, who spent this past week-end in Las Vegas attending the Rahman vs Lewis fight at Mandalay Bay and Macy Gray's concert at the opening of the new Elegant Palms Resort.


SHARON STONE joined the ranks of those who have adopted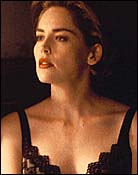 There is also Kate Jackson, Valerie Harper, JoBeth Williams, Jamie Lee Curtis, Susan Ruttan, Nell Carter, Michelle Pfeiffer, Tom Cruise and Nicole Kidman, George Burns, Jack Benny, Perry Como, Jimmy Durante, Sharon Stone, Diane Keaton, Jerry Lewis, Glenn Miller, and Barbara Walters - to name only a few, who have adopted for the right reasons.

The child of a celebrity has a public glare thrust upon them from their parent's spotlight.

Recently Barbara Walters hosted an ABC special Born in My Heart, in which Walters and her colleagues shared their experiences of adoption. The title stemmed from what Walters used to tell her own daughter, Jacqueline, explaining to the child how she became her mother.

Walters was part of the Today Show when she entered motherhood and laid the foundation for talk show hosts to discuss their children.



BARBARA WALTERS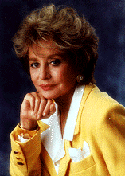 Shortly after adopting her daughter Walters interviewed a woman who had a delightful line of high-end baby clothes in a Madison avenue store. A beaming Walters, in displaying an outfit, divulged that she had one for her daughter.

By today's open mouth standards it wasn't a big revelation. Back then, it was ground breaking.

The disclosure of personal information takes on a different illumination when an "ordinary" couple adopts a child who turns out to be a celebrity. There are many. A sampling includes; Edward Albee, Halle Berry, Sen. Robert Byrd, Debi Harry, Faith Hill, Steve Jobs, Eartha Kitt, John Lennon, Ray Liotta, and Prescilla Presley

Actress Amy Pietz knows adoption from both sides - being adopted herself and having given up a child.

It was the April 13, 1996 issue of TV Guide that broke the story that Pietz had placed a child for adoption.

At that time she was acting in Arthur Miller's A View from the Bridge for Chicago's Steppenwolf Theatre's outreach program, which stages productions for local high schools. She was also waiting tables at Chicago's Goose Island Brewing Company, pulling down minimum wage. She also became pregnant. Pietz decided to give it up for adoption. "I wasn't able to be responsible, and I knew someone who was. I knew it could work, because I was adored," says Pietz. She says she thinks about the child "every single day." At the time, she says, there wasn't enough money to support a single mom and her child.



AMY PIETZ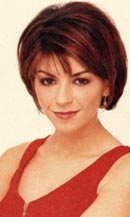 It would be two more years before a small part on Star Trek: The Next Generation in 1994 would grab Hollywood's attention.

Pietz is an outspoken advocate for the unification of adoption laws and for the rights of the adopted child. We recently spoke with her about her concerns.

It must be emphasized that Amy was raised in a nurturing home. Her father, Arnold, is a retired long distance truck driver, that Amy saw mostly on weekends. Her mother, Nancy, was a nurse. "Yes, my parents are very, very loving," stressed Amy.

"I don't think there is a way of qualifying the experience of being adopted as good or bad. It is just all that I know. There are definitely draw backs to it. There are advantages to it, too."

An advantage for a performer is an imagination not hindered by a sense of identity.

"I think that, as a performer, one of the advantages is that - and this is before I met my birth parents - I had no idea what my heritage was, so you kind of feel like a blank slate. It's easier to envision yourself as different ethnicities and in different circumstances, because your imagination has done that your entire life. So I can be anything, and feel it."

"One never knows who they are - where they come from. The sense of identity is really strange. It's as if you can build your own person from scratch without having to worry about traits of your parents. Oh, this is how they acted and that means that I am going to be like that, too. For an actor, being adopted has a freedom to it."

However, as a person Amy constantly wondered who she was.

"Oh, absolutely! There are so many unanswered questions. There is a whole in your heart that remains there for the rest of your life, because you feel separate - different."

"That is the only thing my parents reinforced was that I was loved. So, in a way you feel even more loved than the average child. But, you still feel that there is an emptiness that will never be filled. It is missing the genetic link. There is no way to describe it other than that."

We again stress how much Amy loves her adopted parents. Her comments are made in the context of the right to information and in coping with circumstances and emotions that all adopted children experience to varying degrees.

"I have nothing in common with my adoptive family," divulged Amy. " I do have two brothers. There are not in show business at all," she emphasized. "There is no one in my family who is a performer other than myself. "We have very different ideas about education. And, our brains work differently. My preferences are quite difference than theirs. We speak differently. I walk differently."

Finally Amy met her birth parents.

"When I met my birth mother I discovered she is a singer. So am I. We gesture exactly the same. Our voices are exactly the same. Everything is the same. It was purely genetic. Even the way I hold a glass is exactly like my birth mother. The way I pause in how I speak. It is undeniable that I really received much more genetically than I expected."

"I met my birth father as well," continued Amy. "He really could see it better than either my birth mother or I could see it. He saw her in me immediately. It's very trippy.

"It's very odd to meet a perfect stranger, who happens to look like a woman you once loved. And, it's your daughter. It's weird. It's very weird."

"And so, nature versus nurture is an interesting argument and nature is a force to be reckoned with. Nature determines way more of the personality than nurture. It's really fascinating."

There are six million adopted people in the U.S. More than 51,000 babies are surrendered to adoption each year. With adoptions averaging $20,000 per baby, more than one billion dollars is spent on fees to adopt children each year. It's a big business.

Discovering her birth parents was a long, expensive road for Amy, a road not possible to travel until she became part of Caroline In The City, a sitcom in which she played Lea Thompson's neighbor and man-hungry gal pal, Annie Spadaro.



AMY PIETZ and LEA THOMPSON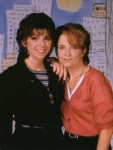 "There is still massive discrimination against the adoptee because we have no access to our information that we had no control over in the first place. The people who are protected are the birth parents, and not the adoptee. The birth parents made this decision. They were adults, or at least they had cogitative reasoning, and they made decisions for a fetus that had no control over these decisions," complained the actress.

"So, I am very much against adoption laws as they exist now. I think it should be far more open. And, that we should have access to all of our information not only for medical reasons, but other emotional and sociological reasons. Adoption laws are different in each state.

"There is no unification of adoption laws across the country. Except, the widely held belief that the privacy of the birth parents should override the search for knowledge of the adoptee. That is the only thing that is in common with the states," complained Amy. "My birth mother had to go away. She was sent away. It was very secretive. "

Laws are always slow catching up with changing mores. Open adoptions as we know them today affect current adoptions not those that took place decades ago.

Stopping the silence surrounding adoption is author Adam Pertman's mantra, and he repeats it every chance he gets.

"It's been underground or covert for so long that all sorts of secrets surround it," said Pertman, who wrote the highly acclaimed book Adoption Nation: How the Adoption Revolution is Transforming America.

At the 2001 Texas Adoption Progress Conference, the secrets were replaced with open discussions about issues affecting birth and adoptive parents, adopted children and others involved. The conference, sponsored by the Texas Coalition for Adoption Resources & Education, took place at the University of Texas at Arlington. Pertman, an award winning journalist, is an adoptive father of two. He was a speaker at the conference.

One controversial issue is the desire of many adopted children to learn their birth parents' identities.

Nancy Schaefers, a member of the adoption coalition, said the nonprofit organization was founded in 1998 to promote an adoption system based on "honesty and trust." The group has 25,000 to 30,000 people listed in its free registry who have been involved with adoption in Texas, either as an adopted child or birth parent. In any given week, three to five people find whom they are looking for, she told the conference.

Schaefers said some older birth parents who relinquished children at a time when adoption was hidden have never talked about it.

"Older birth mothers are told, 'Get on with your life and you'll forget,' " Schaefers said. "But you never forget."

Schaefers was adopted and located her birth mother. As a young woman, Schaefers relinquished two children. In 1993 her daughter found her, and she later located her son, who was in prison and had long wanted to find her. Schaefers believes things might have been different if she had been able to locate her son sooner.

"Too many secrets go around, and people suffer needlessly," she told the gathering.

In Texas, the state's voluntary Central Adoption Registry allows adult adoptees, birth parents and biological siblings to locate one another without going through the court system. Statewide, more than 30 child placement agencies operate their own registries. Registration is not required.

Delores Teller, president of the American Adoption Congress in Washington, D.C., said 90 percent to 95 percent of adoptions are open, but the degree of openness varies. It can range from cases in which birth parents select the adoptive parents to arrangements in which they see the children throughout their lives.

"I foresee a day even 10 years from now when the idea of records being open will be the most common, everyday thing," said Teller, whose nonprofit organization pushed for landmark legislation in Oregon that opened records to adult adoptees. Teller, who relinquished her son in 1968, said Oregon, in addition to Delaware, Kansas, Alabama, Alaska and Tennessee, allows grown adopted children access to their original birth certificates. She said she predicts other states will follow.

Opponents of open records have said many women have never told their families about the children they gave up for adoption. They also raise concerns that birth mothers were told their adoption plans would be kept confidential.

In Texas, original birth certificates have been sealed since a 1931 law was passed. Those who were adopted or adoptive families must petition the court that granted the adoption to unseal the file. But across the country, openness in adoption is becoming more common, Teller said.

"We're really at the peak time of an adoption revolution," she said. "We've come to a place where we are getting rid of secrecy and changing the way we look at it."

Jamie Lee Curtis, the daughter of Janet Leigh and Tony Curtis, wrote a book, Tell Me Again About The Night I Was Born, which is almost considered required reading for adopting parents.

The opening of adoption records and the unification of adoption laws " is definitely something that I am very, very interested in pursuing at some point," continued Pietz.

While various method are available to track birth mothers and children put up for adoption, they all have one thing in common - money. Nothing is free or cheap - even long distance phone calls and postage stamps cost money. Nobody is going to under take a search for nothing and good research costs money.

"I had two searches for my birth parents," Amy explained. "I started one when I was in college but I didn't have any money. It takes money to find them," she emphasized with a note of bitterness in her voice. "And, I think that is so discriminatory. I only had maybe two hundred dollars to spend on a certain part of the research. After Caroline in the City my resources were much better and I began another search. Thanks to the assistance of a woman in Chicago, who worked for the Salvation Army, and with the assistance of a girl on Caroline in the City who is an intern there - those women helped find my birth mother."

One of the down sides of an adopted person who becomes a celebrity hunting down their birth family is they don't know what they might find. It could be people who suddenly realize what they gave up has money and they want a piece of the action.

"I got that from both families," laughed Amy about relatives you never knew you had who suddenly want to share the bank account. "First I went through that with my relatives and then I went through it again with my birth family. So, that is just a part of being famous."



Broadway To Vegas is supported through advertising and donations. Priority consideration is given to interview suggestions, news, press releases, etc from paid supporters. However, no paid supporters control, alter, edit, or in any way manipulate the content of this site. Your donation is appreciated. We accept PAYPAL. Thank you for your interest.


SWEET CHARITY

BROADWAY'S HELPING HANDS

JIM CARUSO is thrilled to be the host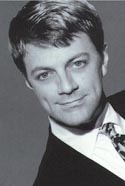 hosted by Jim Caruso takes place tomorrow, November 19 at Town Hall, NYC.

The funds raised will be used to purchase Broadway show tickets to be given to families affected by the 9/11 disaster, firefighters and police.

The star-studded event includes performances by Broadway luminaries Chita Rivera, Carolee Carmello, Judy Kuhn, Emily Skinner, Stephen Schwartz, Emily Loesser, Andrea McArdle, Bryan Batt, Liz Callaway, Ann Hampton Callaway and Tovah Feldshuh.

Scott Siegel is producing the show, and Thommie Walsh is directing.

HOLE IN THE WALL GANG BENEFIT Paul Newman and A.E. Hotchner gathered big names to join their Nov. 19 Hole in the Wall Gang benefit for ailing kids.



PAUL NEWMAN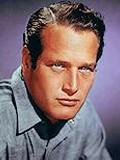 With them will be Julia Roberts, Meryl Streep, Matt Damon, Robert De Niro, Morgan Freeman, Brian Dennehy, Alec Baldwin, Kevin Kline, Gwyneth Paltrow, Philip Seymour Hoffman, Joanne Woodward and James Naughton. With Paul, they'll do a staged re-creation of a 1957 TV broadcast of The World of Nick Adams.

This was a play based on Hemingway short stories, dramatized by Hotchner, scored by Aaron Copland. Frank Corsaro is to direct the National Symphony Orchestra and Leonard Slatkin will conduct the Orchestra of St. Luke's. Copland House is Creative Consultant, with House Artistic Director Michael Boriskin serving as the event's Music Advisor, and the evening is produced by Kevin Duncan.

According to the press releases directly from Lincoln Center The World of Nick Adams has not been heard or seen since it was originally produced by the legendary John Houseman for a live broadcast on CBS television. Hotchner has reworked his original dramatization into a concert presentation. Nick Adams, the popular protagonist of over 30 Hemingway stories, is the semi-autobiographical 19-year-old who leaves home seeking adventure. He enlists as a World War I ambulance driver in the Italian army, where he is traumatically wounded. After being rehabilitated and returned to action, he relives events that have led him to his moment of truth, and, having faced them, comes to grips with his mortality and destiny.

Composer Aaron Copland was approached by the young Hotchner about writing the music for the production. "I had admired Hemingway since the twenties," Copland later recalled, "and I found the idea of composing for the new and exciting medium of television intriguing." The score for chamber orchestra harkens back to Copland's award-winning film and incidental music of the 1930s and 1940s in its spare lyricism and grandeur.

The evening benefits the Association of Hole in the Wall Gang Camps, retreats for many thousands of children stricken with cancer and other life-threatening diseases. First founded by Paul Newman in 1988 these non-profit residential camps are located in Connecticut, New York, Florida, Ireland and France, with new camps in formation in California, North Carolina. The seed money for the Hole in the Wall Gang Camp at Ashford, Ct was made possible through Paul Newman's profits from Newman's Own. The actor donates 100 percent of his after tax profits from the Sale of Newman's Own products for educational and charitable purposes, which has amounted to over $100 million since 1982. However, the Hole in Wall Gang Camps now stand on their own and receive funding from many sources.



BACK TO BROADWAY - A MUSICAL EXPERIENCE

HERSHEY FELDER Photo By: Laura Deni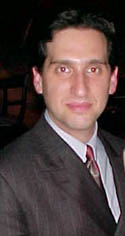 written by Hershey Felder and James Barbour. The format for this was first presented as a summer concert, conceived by Hershey Felder of Broadway's Gershwin's Alone . It premiered in Canada last July 28 at the Windermere House in Muskoka on July 30 at the Toronto Centre for the Performing Arts and July 31 at the duMaurier Limited Centre n Hamilton, Ontario, with Barbour singing songs from Porgy and Bess, Carousel, Fiddler on the Roof, Camelot, Showboat, and Noah's Ark, a new piece composed by Felder.

TV director Joel Zwick, who also helmed Felder's Gershwin Alone, directs Back to Broadway.

The production now transfers to Los Angeles to Paula Holt's Tiffany theaters. The Tiffany had been a Sunset Strip movie theater for 10 years when Holt took it over in 1984 and transformed it into a live-theater venue. Her plan to divide one big space into two theaters went against a basic Equity rule. Holt took Equity to court and won -- and her two theaters are now each 99-seat showcases.

After the Los Angeles engagement, Back to Broadway will travel to the Cuillo Centre for the Arts in West Palm Beach, Florida. Performances begin Jan. 3. The design team is Sets To Go (sets), J. Kent Insay (lighting design) and fashion designer Kenneth Cole (wardrobe). Back To Broadway performances at the Tiffany Theater, Los Angeles Nov. 24-Dec. 31.

PAPA'S CHILD: THE STORY OF ETTA MOTEN BARNETT this musical biography by Useni Eugene Perkins celebrates the Chicago singer and actress who in 1933 became the first African-American stage and screen star to perform at the White House. Barnett made her film debut in Busby Berkeley's Gold Diggers of 1933 and was reportedly the inspiration for the character of Bess in George Gershwin's folk opera Porgy & Bess. At Ira Gershwin's request she portrayed the role in the 1942 revival. Ms. Barnett, who is 100 years old, lives in the Illinois neighborhood of Bronzeville. Bobby Andrews directs and choreographs the tribute to a living legend. Through December 30 at the ETA Creative Arts Foundation, Chicago, Ill.

RAGTIME the four time Tony Award winning musical is on tour. This week the stops include Nov 20-21 and Nov 23-25 at the McCallum Theater in Palm Desert, CA. On Nov 26 the musical is in Bakersfield, CA at the Convention Center. On Nov. 27-28 it's Fresno, California at the Saroyan Theater

THE PAJAMA GAME a Tony Award-winning vintage musical about love and labor relations at the Sleep Tite Pajama Factory. Based on Richard Bissell's novel 7 1/2 Cents/ The musical puts workplace sweethearts Sid Sorokin and Babe Williams on opposite sides of a dispute over a hotly contested 7 1/2-cent raise. The show includes such hit-parade standards as Hey There, Steam Heat and Hernando's Hideaway. This production opens the 39th season of the Center Stage Theatre in Baltimore, Maryland. The Pajama Game runs through December 2.

LES MISERABLES welcomes Philip Hernandez to the Broadway production at the Imperial Theatre. Hernandez assumes the role of Javert, a part he has previously played on Broadway. as well as that of Jean Valjean. The performer is founder and executive producer of New York's Judith Shakespeare Company. He takes over the Javert role from Shuler Hensley who left the production yesterday to prepare for his role of Jud Fry in Oklahoma.

ALI

MUHAMMAD ALI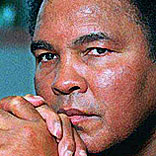 a two-man show that chronicles the life of Muhammad Ali and dramatizing the greatest fighter of all time - formerly known as Cassius Clay. Javon Johnson's drama celebrates both Muhammad Ali's ringside battles and his current struggle with Parkinson's disease. His life is seen through the eyes of his younger and older selves. Ron OJ Parson and Derrick Sanders direct the 1991 drama. The play "is audience participatory with ringside seats." Officially opens tonight, Nov 18. Presented by Congo Square, Chicago, Ill. Through December 15.

Last Thursday at the Roxy Theater in New York City, a bevy gathered to honor Muhammad Ali in a benefit for SHINE - Seeking Harmony in Neighborhoods Everyday - a national non-profit organization that uses art, music, technology and sports to help young people avoid violence and become involved in their communities. Celebrities attending included Sean "P. Diddy" Combs, rapper Method Man, MTV host Carson Daly, record producer Russell Simmons and designer Todd Oldham.

CHEVAL an equestrian extravaganza created by Gilles Ste-Crois, the creative director behind the elaborate production shows O and Mystere, has its grand opening of the Las Vegas premiere on Tuesday at the Bellagio Hotel - but not exactly. Actually, the production will take place in a Big Top Circle tent across the street from the posh resort.

THE WASHINGTON BALLET opening night at the Kennedy Center was a celebration of the company's 25th anniversary season and a tribute to Artistic Director Septime Webre for breathing new life into the company, since he came on board in 1999. The event was chaired by Deborah Stark Sigmund. The late night dinner sponsored by Spanish Ambassador Javier Ruperez and his wife, Rakela Cerovic. Webre's current season includes Blue Until June, which is being billed as "a high-energy ballet" with "songs made famous by blues diva Etta James."

CONTROL+AKT+DELETE Presented in association with the San Jose Repertory Theatre, Wharton Center offers the world premiere of its commissioned play Control+Alt+Delete, written by Anthony Clarvoe.

This drama brings to light a new perspective on the pursuit of the American dream in the high-tech economy, Control+Alt+Delete is set to intrigue today s tech-savvy audiences. Control+Alt+Delete makes its debut on stage in the 600 seat Pasant Theatre. Contains adult language.

World Premiere Engagement November 29-December 2.Wharton Center for Performing Arts Michigan State University.

THE COLORS OF CHRISTMAS began in 1992 as a tour bringing together, on one stage, a host of beloved award-winning artists, performing songs of the season, as well as their own familiar hits, accompanied by a full orchestra and gospel choir. This year Michael McDonald, Peobo Bryson, Sheena Easton and Oleta Adams perform. The holiday special begins its season November 23 in Clearwater, Florida in the Ruth Eckerd Hall. On Saturday they are in Melbourne, Florida at the Maxwell C. King Center. The production returns to the Riviera Hotel in Las Vegas for a performance on December 11.

A TERRITORIAL CHRISTMAS CAROL the Pollard Theatre's annual holiday presentation, will open November 23 for a month long run. Set during the Oklahoma Land Run of 1889, A Territorial Christmas Carol looks in on an Oklahoma land agent who shows no compassion for his fellow man and has little regard for Christmas. Guthrie, Oklahoma.

GUYS AND DOLLS After a sell-out engagement and rave reviews in Washington D.C., Guys and Dolls starring Maurice Hines launched a 50-city National Tour in August. The immortal score is by Frank Loesser with a timeless book by Jo Swerling and Abe Burrows.

Based on the short stories of New York newspaperman Damon Runyon (1884-1946), Guys and Dolls intertwines the romances of Detroit and Sarah Brown and gambler Sky Masterson and Miss Adelaide, his fiance of 14 years. Brown's character was based on real-life Rheba Crawford, a Salvation Army captain who ran the Broadway mission in the 1920s.

Producers Cy Feuer and Ernest Martin originally envisioned the musical as a serious romantic story along the lines of South Pacific. After hiring composer and lyricist Frank Loesser, they eventually went through 11 librettists before finally deciding to make the project a comedy and settling on Abe Burrows, a radio and television writer with no theatrical experience.

The original Broadway production opened November 24, 1950, played 1,200 performances It won five Tony Awards for best musical, best director (George S. Kaufman), best choreographer (Michael Kidd), best actor (Robert Alda, father of Alan) and best featured actress. Marlon Brando and Jean Simmons played Detroit and Sarah Brown in the 1956 movie. The Decca Broadway original cast album includes Brando singing four songs from the movie.

A 1992 revival starred Nathan Lane, who had previously taken his first name from the character. Lane took home a Tony for playing that part.

In this tour, directed by Charles Randolph-Wright, Hines stars as tinhorn gambler Nathan Detroit. In his personal life, Hines is feeling rather well set. His daughter is at Rutgers University on a full scholarship, studying business. As Hines is fond of saying - "She's going to be a businesswoman and take care of me when I get too old."

December 4-16 in Chicago


WHO'S WHERE

TORI AMOS is on a cross country tour, taking on more than a dozen song personalities originated by men.



TORI AMOS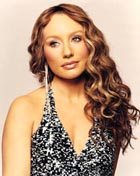 She plays an over-the-hill showgirl, a free spirit, a howling set of twins and an androgynous being. She performs tomorrow in Phoenix, Arizona at the Web Theatre. On Tuesday she can be found in San Diego, California at Copley Symphony Hall. On Thanksgiving she will be enjoying the holiday with her previous daughter Natashya, or ''Tash,'' as she is lovingly called. After three miscarriages, Toni finally gave birth. The miracle bundle arrived about a year ago, changing Amos' life in ways the 38-year-old singer says she can't possibly explain. Monday she is center stage in Phoenix, AZ at the Web Theatre. On Tuesday she can be found in San Diego, CA at the Copley Symphony Hall.

MANNHEIM STEAMROLLER appear Tuesday in Seattle, Washington at the Key Arena at Seattle Center. On Wednesday the marvelous group takes center stage in Portland, Oregon at the Rose Garden Arena. On Saturday they can be enjoyed in Spokane, Washington at the Spokane Arena.

ROBERT KLEIN will be delighting the crowds November 21-25 in the Cabaret Room of the Mohegan Sun Casino, Conn.

DENYSE GRAVES performs a solo recital in Galveston, TX at The Grand 1894 Opera House.

BERNADETTE PETERS in the spotlight Nov. 21-25 at the Orpheum Theatre in San Francisco.

ALICE RIPLEY tonight stars at Zig's in Alexandria, VA . Tomorrow night she performs on the Kennedy Center's Millennium Stage in Washington, DC., and on November 23 the talented lady is at the Stephen Talkhouse in Amagansett, NY.

NEIL DIAMOND performs tonight in Indianapolis, IN at the Conseco Fieldhouse. On Tuesday the entertain is center stage in Nashville, TN at the Gaylord Entertainment Center. Friday finds him in Oklahoma City, Oklahoma at the Myriad Convention Center.

JAY LENO 8 p.m. Dec. 8, Harrah's Cherokee Casino, North Carolina.

PAUL ANKA performs Friday through Sunday at the Westbury Music Fair in Westbury, N.Y.

DAVID CASSIDY returns home to Las Vegas starring Nov. 22-24 at the Rio Hotel.

SMOKEY ROBINSON tonight is in Prior Lake, MN at the Mystic Lake Casino.

BETTY BUCKLEY AND MICHAEL FEINSTEIN November 24 at the New Jersey Performing Arts Center in Newark, NJ. This Thursday, Thanksgiving Day, watch the annual Macy's Thanksgiving Day parade and enjoy Betty kicking off the annual event by singing America the Beautiful orchestrated by Jonathan Tunick.

JUBILANT SYKES performs Friday and Saturday in Abravanel Hall, Salt Lake City. The baritone will be backed by the Utah Symphony Orchestra conducted by Keith Lockhart as part of the Utah Symphony pops concert series.

GARTH BROOKS gives a welcome-home concert for the crew of the Navy aircraft carrier USS Enterprise and their families on Nov. 21. It will be the second of three Garth Brooks: Coast to Coast Live concert specials broadcast by CBS. The first was Nov. 14 at The Forum in Los Angeles. The site of the third on Nov. 28 hasn't been determined.

HARRY CONNICK, JR tomorrow at the Palace Theatre in Cleveland, Ohio, and next Sunday he's on stage at the Symphony Hall in Atlanta, Georgia. His new CD, Songs I Heard, a collection of kids' songs from Broadway shows and films.

THE GATLIN BROTHERS are back on stage opening November 22 at the MGM Performing Arts Center Branson, Mo for an engagement running through December 9.

LUTHER VANDROSS

LUTHER VANDROSS
performs Nov 20-21 in the Paramount Theater in Oakland, California and then on November 23 and 24 he's behind the microphone at the University Amphitheatre in Universal City, California.

Currently on a cross country tour, Luther wants to write a diet book when this tour is over.

His weight has fluctuated throughout this solo career. At one point he was being ridiculed for being too fat by Eddie Murphy; more recently, after a 125-pound weight loss, he had to deny rumors that he was dying of AIDS.

He admits he hasn't kept all of the weight off and is back to some point in the middle. He's into excercise and physical fitness, even taking his step aerobics instructor with him on the road, which both Luther and the singers in his band think "is really cool."


PIFFLE AND PROFUNDITIES

ON THE CORNER OF SIEGFRIED & ROY On Tuesday the Clark County Commission will vote on a bill to add the magicians' names to the street signs on Koval Lane between Sands Avenue and Flamingo Road. Just so nobody gets lost Siegfried & Roy - Entertainers will be placed above the regular street name.

DON KING the vocal, wired hair boxing promoter spent some time at Valley Hospital in Las Vegas. The colorful character was on board his Gulfstream II jet returning to Las Vegas after hyping the Hasim Rahman and Lennox Lewis fight in Los Angeles. The plane experienced some severe turbulence. King, who generally flies by the seat of his pants anyway, wasn't wearing his seat belt and got tossed around. A precautionary CAT scan was taken and revealed the five bullets that are still lodged in the back of his neck following a 1959 shooting. The scan showed no further damage, nor indicated that the turbulence had shook any sense into him.

GEORGE FRIDERIC HANDEL composed his Messiah and other great works, including operas, oratorios, concertos, the coronation anthems and music for the royal fireworks - from his home in London. That 18th-century house has become the first museum in London devoted to a composer. While your taking the tour you might want to visit the neighbors. The house next door, No. 23, is where Jimi Hendrix lived in 1968-69. The Handel House Trust also acquired the Hendrix place with plans to turn that into an a spot for exhibitions and educational activities.











Next Column: November 18, 2001
Copyright: November 25, 2001. All Rights Reserved. Reviews, Interviews, Commentary, Photographs or Graphics from any Broadway To Vegas (TM) columns may not be published, broadcast, rewritten, utilized as leads, or used in any manner without permission, compensation and/or credit.
Link to Main Page
---
Laura Deni



U.S. Postal Address: Post Office Box 60538, Las Vegas, NV 89160
CLICK HERE FOR COMMENT SECTION