! >
Broadway To Vegas
  SHOW REVIEWS     CELEBRITY INTERVIEWS     GOSSIP     NEWS 
| | |
| --- | --- |
| | |
Copyright: November 16, 1998
By: Laura Deni
CLICK HERE FOR COMMENT SECTION

FROM TOPLESS SHOW GIRL TO SOAP STAR


Valerie Perrine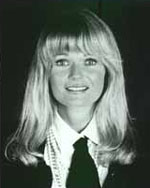 Actress Valerie Perrine, who began her career as a Vegas topless showgirl, moves her talents to the long running CBS soap As The World Turns, beginning December 8. As first reported by TV Guide Perrine will portray a boozy, trailer-trash mother.

I first interviewed Perrine in 1973 when she returned to Las Vegas for a showgirl reunion.

The talented Perrine, who has been under-appreciated as an actress, has a personal life that can give As The World Turns enough story plot lines to keep it on the air for another 50 years.

Perrine was born September 3, 1943 in Galveston, Texas. Her father was a lieutenant colonel in the Army and she grew up in Japan where he father was based. Her teen years were spent on a ranch in Arizona.

It's a short trip from Arizona to Las Vegas and Valerie - to the horror of her parents - came to Sin City in her late teens to become a topless showgirl. She spent several years draped in sequins and feathers, strutting down the runways at the Desert Inn and Stardust Hotels. It was an experience that she feels stunted her growth - literally.



Valerie Perrine as a showgirl as the Desert Inn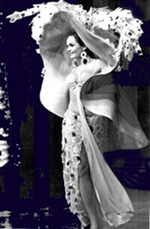 "I grew an inch and a half after I left Las Vegas," she told me. "Those heavy hats we wore were stunting my growth," she reasoned, referring to the elaborate showgirl headpieces, which can weigh over 30 pounds.

It was while she was in Las Vegas that an incident involving violence and a man she loved would forever change her life.

"While working Las Vegas I'd met and fallen in love with Billy. He was young, from a very wealthy family and a Los Angeles playboy," Valerie recalled. "He was so fun loving. He loved fast cars, fast travel and playing around. I'd been scared of flying ever since a plane crash in Spain, although I loved flying the Concorde, but Billy was into everything fast. He was fun and exciting. We used to drive motorcycles and practice shooting together. We were both good shots.



Valerie Perrine with Jimmy Durante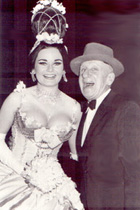 "We danced two shows a night," she said remembering the Vegas nightclub days that featured both a dinner and then a cocktail show. Perrine worked with Maurice Chevalier, Jimmy Durante, Eddie Fisher, Phil Harris and the McGuire Sisters. "After I'd get off stage, after the second show, Billy would call me each night about 4 a.m.

"When I didn't hear from him I called him about six. A voice answered and said - This is the police - and asked me to describe a man they'd found in the front yard.

"It was Billy. He was dead."

Perrine related that he was "heavy into gun collecting and had bought a Luger. It went off accidentally; the shell ricocheted off the door into his lung. It was January 3rd. I had already given notice that I was quitting the show in February to marry him."

The tragedy both shattered and altered the way Perrine viewed herself and life.

"After Billy died, I decided nothing worse could ever happen to me as long as I lived. Everything else would be trivial." Perrine left the world of topless showgirls deciding to look at a camera rather than at a live audience.



Valerie Perrine and Rod Steiger in WC Fields and Me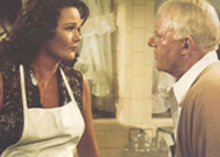 She was last seen on television on NBC's ER as Cookie Lewis, Susan Lewis' (Sherry Stringfield) mother.

She earned an Academy Award nomination for her brilliant portrayal of Lenny Bruce's wife in the Bob Fosse directed Lenny. She played opposite Alan Arkin in The Magician of Lublin, and co-starred opposite Michael Caine in the comedy Water. Other credits include; two of the Superman flicks, The Electric Horseman, Boiling Point, her role as bare-bosomed Montana Wildhack in Slaughterhouse Five, and Valerie's portrayal of Honey Potts in a television three-parter The Secret of Lake Success.

Along the way a gaggle of men have found their way in and out of Valerie's heart. Co-starring with Jeff Bridges in The Last American Hero led to love scenes off camera. The well publicized affair ended when the filming finished. The memory still dredges up emotion. "I loved him very much. It hurt me very badly," she said referring to the relationship's suddenly demise when the movie wrapped.

Then there was another gent named Ozzie, who was a camera operator on Lenny. and a torrid romance with that Greek tycoon.

Perrine, at 55, doesn't look 40. She's had relationships with younger men including - the late actor James Mason's son, Morgan, and with tennis player Nels Van Patten, whose father is Dick Van Patten.

Then there was the seven year romance with Jamal, a Saudi Arabian businessman.

While Perrine stresses that all her relationships are serious and monogamous, she feels that being raised in Japan by Japanese servants taught her a special way of viewing the male species. "I get more out of my men than those feminists do out of their men, simply by doing it the right way. How many of those women get flowers and presents - just because you're there? I do.

That doesn't mean that Perrine is a push over. The lady has a temper. Once in London she got into a fight with her boyfriend and threw a television set out of a window. In her Vegas days she discovered that a boyfriend was cheating on her, so she cut the sleeves off all his shirts and drove her big Impala car over his little MG roadster.

Now the beautiful Perrine returns to television on As The World Turns. If the writers ever get short of plot lines, all they have to do is pay attention to Valerie.


NEW GURNEY PLAY TO LINCOLN CENTER


Far East a new play by A. R. Gurney, directed by Daniel Sullivan, will debut at the Mitzi E. Newhouse Theater of Lincoln Center beginning December 11. Opening night is Sunday, January 10.

The play tells the story of young American Navy lieutenant "Sparky" Watts (Michael Hayden) who, while stationed near Tokyo during the Korean War, finds himself caught between the wife of his commanding officer and the woman he loves.

The cast also features Sonnie Brown, Lisa Emery, Bill Smitrovich and Conor Trineer.

The production will have sets by Thomas Lynch, costumes by Jess Goldstein, lighting by Rui Rita and original music and sound design by Dan Moses Schreier.

A.R. Gurney will be collaborating with Lincoln Center Theater for the first time with Far East. The production, however, does mark a return to the Newhouse stage for the author, who is known for a multitude of plays including The Dining Room, The Cocktail Hour, Love Letters, Later Life, A Cheever Evening and Sylvia. His first play to be produced in New York, Scenes From American Life, was presented at the Newhouse in l971, then known as the Forum.


NOT A DRY EYE IN THE HOUSE


Christopher Reeve, who has been paralyzed from the neck down and can breathe only with the aid of a machine, since a May, l995 horse riding accident, is starring in a re-make of the Jimmy Stewart classic, Rear Window

The actor recently participated in a Success 98 Motivational Seminar presented by Peter Lowe International, in Charlotte, N.C., at the Charlotte Coliseum.

According to our roving reporter Trudy Knight-Peek, "He spoke of being Superman and how he couldn't be touched - being so powerful. Reeve spoke for about a half hour, telling the audience of 14,000 that "they hid the wires so I could fly and sometimes I thought - if the wires ever broke - I'd like to think I could still fly. Now, I can't hide the wires."



Christopher Reeve

Knight-Peek said there wasn't a dry eye in the Coliseum when Reeve spoke of his love for his family and "already fooling the experts, because they never thought I would live. I'm told that I'm either the first or the second person to have survived an injury like this. I've had five near death experiences and I've had pneumonia twice."

The actor was thrown from his quarter-million dollar horse Eastern Express. As the horse approached a 35-inch fence, Reeve leaned his upper body over the horse's neck - a motion that apparently bothered the steed. Reeve hit his head on the fence below the rim of his helmet and flipped out of control.

He suffered multiple fractures of the first and second cervical vertebrae and his spinal cord was injured. The usual outcome is death.

"Because of all the money that has been raised for spinal cord research I know I will be able to "fly again." I fooled the experts once by living and now I'll fool them twice - by walking. I WILL be walking by the time I am 50," vowed the 46 year-old star, who was born in New York City in 1952 and grew up in Princeton, New Jersey.

He worked in relative obscurity for years in the New York and regional theater before rising to fame and fortune faster than a speeding bullet with his appearance in 1978's Superman. His role in Rear Window is not the first time Reeve has played a handicapped individual. He portrayed a crippled Vietnam vet in the Broadway play Fifth of July.


GAMBLING ON FITNESS


Las Vegas Stations Casinos has introduced slot machines attached to stationary bikes and tread mills. Lose the flab while you lose your money.

The Pedal n Play Cycle stationary bicycle and the Money Mill treadmill were invented by Fairfax, Va. homemaker Kathy Harris, who thought up the idea while gambling in Atlantic City. She teamed up with electrical engineer Charles W. True III, of McLean, Va., and the physical fitness slot machines were created.

They formed Fitness Gaming Corp, with Harris as president. True heads up the product development department. The company's motto; Put Your Heart Into Gaming.

A person using the Pedal n Play machine grips two handlebars next to the bike seat. The left handlebar has a button that controls the number of coins bet. The right handlebar button spins the slot machine reels.

"Players can't play unless they're peddling. And they can't pedal until they're playing (gambling)," said Harris.

The Money Mill treadmill is attached to the base of a slot machine. The same rules apply - can't use the treadmill unless you're gambling and can't gamble unless you're using the treadmill. Players have the ability to control both the speed and the incline of the treadmill.


LITTLE ME - BIG HIT


The revival of the Cy Coleman-Neil Simon musical delight Little Me began pleasing ticket buyers even before the production opened on Nov. 12. The closing date has been extended to Feb. 19 from Jan. 17.

The show, at the Roundabout Theater, co-stars the double whammy of Martin Short and Faith Prince.



Broadway To Vegas is supported through advertising and donations. Priority consideration is given to interview suggestions, news, press releases, etc from paid supporters. However, no paid supporters control, alter, edit, or in any way manipulate the content of this site. Your donation is appreciated. We accept PAYPAL. Thank you for your interest.


MELISSA HART REDISCOVERED
Melissa Hart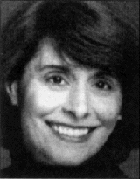 Bob Levinson is a Los Angeles based PR guy, writer, producer, member of the Writers Guild and current president of the Hollywood Press Club. During his days as a flak, he represented a talented lady named Melissa Hart.

Recently Bob got in touch to report some good news about his former client. "Melissa was a client who became a good friend, then dropped out of sight. I bumped into her by accident earlier this year, in New York. I went to see The Scarlet Pimpernel and - there she was in the program! And, on stage in a secondary role."

Because of that chance encounter Bob and his wife, Sandra, recently traveled to San Diego, California to keep up with Melissa's theatrical engagements. "We went to see Melissa's closing night performance in Paramour at the Old Globe, co-starring opposite Len Cariou.

"This is a Broadway-bound "work in progress" based on the straight play Waltz of the Toreadors and movie starring Peter Sellers, and she was merely marvelous," reported Levinson. "Melissa and Len close act one with an operatic-style duet that stopped the show cold."

Hart appeared on Broadway in Candide, The Apple Tree, Breakfast At Tiffany's, and received a Tony nomination for her performance in Georgy.


CAN TRANSFUSION SAVE SCARLET PIMPERNEL?


Speaking of the afore mentioned Broadway show The Scarlet Pimpernel, a transfusion of talent, money and retooling of the entire show has taken place in hopes of extending it's life.

The production is still in recovery, but the team that has worked so valiantly to save it should be congratulated.

The wonderfully talented Douglas Sills is just about the only person or thing that hasn't undergone some type of alteration. Sills made his Broadway debut when he created the role of Percy/The Scarlet Pimpernel. Before taking the Broadway stage audiences were more familiar with him for his television roles in; Murphy Brown, Coach, Sisters, and Party of Five.

He's been joined in this revamped version by Rex Smith and Rachel York as Chauvelin and Marguerite.

Serious consideration should be given to the determination of the show's backers to keep this show open. In an era where the money men pull out the second a production doesn't look like it's going to bring instant pocketbook gratification - in television seasons where a series has to make it on the over-night ratings, few producers are able or willing to work at cultivating an audience. It's unusual for good money to keep being thrown into something that hasn't been a runaway hit.

The Scarlet Pimpernel has never been a bad show. I've seen it twice and enjoyed it more the second time than the first. I don't know why.

The show has long legs as a national touring production. Will it survive on Broadway, where it has re-opened at the Minskoff Theater? Will the new efforts pay off - from the new and improved guillotine used in the production to the acting, staging and musical efforts of Nan Knighton and Frank Wildhorn - I hope so.


COMDEX XXX RATED ENTERTAINMENT


The world's largest trade show, Comdex, will have a quarter of a million conventioneers clicking their mouses Nov 16-19 at the Las Vegas Convention Center and various hotel sites.

Vegas has always tried to accommodate the entertainment interests of the computerites, which skew more towards girlie than production shows.



Crazy Girls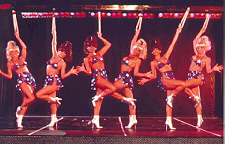 In keeping with that tradition the Riviera hotel announced that Crazy Girls will host the XXX-Rated Fantasy Revue, featuring guest appearances by adult magazine and film stars.

Producer Marlene Aleman stated that some of the best known adult film stars will join Crazy Girls on stage for the eight production shows.

This is the fourth year that the local show has changed its entertainment policy to mollify the Comdex delegates.

Fantasy Revue will feature guest appearances by Jenna Jameson, who has appeared in 43 adult films and the Howard Stern biopic Private Parts.

Other adult stars participating in the event are; Penthouse Pet of the Century Lori Wagner, Serenity, Heather Hunter, Nikki Tyler and Julia Hayes.

JACK NICHOLSON will receive the Hollywood Foreign Press Association's 1999 Cecil B. DeMille Award at the 56th annual Golden Globe Awards on Jan. 24. Nicholson will be honored for his "outstanding contribution to the entertainment field." Previous honorees include Shirley MacLaine, Dustin Hoffman and Robert Redford. Meanwhile, Tori Reed, the 23-year-old actress daughter of actor-producer Tim Reid, has been named the 1999 Miss Golden Globe.


THE MUSIC GOES ROUND AND ROUND

CABARET REISSUE The hit musical Cabaret which first became a Broadway sensation in 1966 has been the inspiration for the reissue of the 1966 cast album - and a brilliant, enchanting album it is.

Lotte Lenya, Jack Gillford, Joel Grey and Jill Haworth.

The reissue also contains numbers which were dropped from the original show. Buy. Enjoy.


WHATEVER HAPPENED TO ...
Eddie Mekka of Laverne & Shirey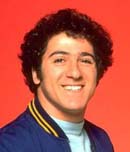 Remember the 1970's?


One of the hottest shows of the time was Laverne & Shirley. One of the most memorable actors from that program was Eddie Mekka, who played Carmine Ragusa.


Whatever happened to him?

He's living in Las Vegas where he frequently performs his song and dance nightclub act at Sun City theaters.


ACTING POLITICAL

OF THEE I SING

Maureen McGovern and Gregory Harrison in Of Thee I Sing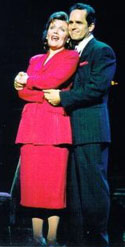 a Gershwin musical telling the story of mythical presidential nominee John P. Wintergreen, whose only qualification for office is his presidential-sounding name, runs through Wednesday-Nov. 22 at the Freud Playhouse, UCLA campus.

The wonderful musical, which was first produced in 1931 is just as topically funny today as it was 67 years ago.

Outstanding performances by Gregory Harrison as Wintergreen and Maureen McGovern as the cookie baking first lady.

Charlie Dell comes close to stealing the show with his portrayal of Alexander Throttlebottom, the vice-president who is so over-looked that he goes on a scheduled White House tour just to see the place.

Of Thee I Sing, is a witty look at politics, confirming that nothing much has really changed in the White House.

ACTING POLITICAL 11 Rep. Bob Livingston, 55, R-LA, anointed to take over where Newt Gingrich left off, is descended from Robert Livingston of New York, a drafter and signer of the Declaration of Independence. The congressman has played his ancestor in productions of 1776.

CHRISTMAS IN THE AIR


KENNY ROGERS a three time Grammy award winner, stars in a new holiday spectacular for the entire family - Christmas From The Heart . The live musical, featuring dozens of performers, both adults and children, musicians and a holiday choral group, takes the audience to a musical journey to Merriville, USA. A magical toy shop filled with toys come to life and save the spirit of Christmas.

Performances Nov. 18-Jan. 3 at the newly refurbished Beacon Theatre, NYC.

An original cast recording is available on Dreamcatcher Records.

THE SENSATIONAL ROSEMARY CLOONEY stars in A Singing, Swinging Christmas on December 7, Avery Fisher Hall, NYC. This concert will benefit The Center for Children and Families. Sharing the stage with Rosie, performing the songs of the season will be; Charlie Byrd, Freddy Cole, Baby Jane Dexter, Jimmy Heath, Jay Leonhart, Susannah McCorkle, Marian McPartland, George Mraz, Carol Sloane, Grady Tate, Jacky Terrasson with musical conductor Mike Renzi.

VINCE GILL accompanied by the St. Louis Symphony, conducted by Michael Omartian, perform A Christmas To Remember Dec. 3, Kiel Center, Kansas City.

AMY GRANT begins a 20-city cross-country Christmas tour. Amy Grant Christmas On Tour with the Nashville Symphony Orchestra features Michael W. Smith and Cece Winans. This Christmas package opens Nov. 20 in Omaha, Nebraska at the Omaha Civic Center and wraps up at the Seattle Center in Seattle, Washington on December 22.

KEITH LOCKHART conducting the Boston Pops Esplanade Orchestra in the 1998 Holiday Pops Tour, with soloist Jubilant Sykes in a one-nighter, November 28, America West Arena, Phoenix.


WHO'S WHERE

LUCIANO PAVAROTTI on November 22 at 3 p.m. the tenor performs at the Metropolitan Opera, marking his first appearance in 30 years at the famed New York City opera house.

JULIE HARRIS AND CHARLES DURNING bring The Gin Game into the Orpheum Theatre Phoenix, opening Dec. 15, in an engagement running through Dec. 20.

WYONNA will make her first Las Vegas appearance since filing for divorce, in a four night engagement, at Caesars Palace beginning Dec. 3.

NEAL McCOY made his Grand Old Opry debut last Saturday night.

BILLY RAY CYRUS performs at the Riviera hotel, Las Vegas, Nov. 21-22.

MICHAEL'S PUB in NYC has installed marvelous singer Julie Wilson in open ended runs. New York's Eighty-Eights has recently opened its first franchised supper club in Miami with other sites to follow.

THIS LAND IS YOUR LAND Woody Guthrie's American Song, a musical revue about the legendary folk singer/songwriter who died in 1967, opens off-Broadway on Dec. 2 at the Melting Pot Theater. The production will be directed by Peter Glazer, the son of musician Tom Glazer, who worked in Guthrie's band.

PERFORMANCES ADDED The Tony Award winning Ragtime has extended its Chicago run through April 11, 1999.

JIM WANN AND COMPANY

from left to right: Jin Wann, John Miller, Patricia Miller, and Rustry McGee. Photo By: Coleen Croft.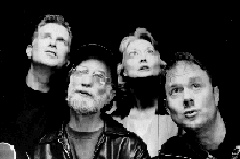 didn't let Friday the 13th stop them from officially opening their latest endeavor at the West Bank Cafe's newly renovated theater - The Laurie Beechman Theater, NYC.

Wann in the principal author-composer of the Tony nominated Pump Boys and Dinettes.

Jim Wann and Company features a rhythmic, tuneful exploration of faith and doubt along life's highway - including both its humorous and soulful aspects.

Performances continue through Nov. 26.


THIS AND THAT


FRESH AIR In December, Starwoods Hotels and Resorts opens the first "environmentally smart hotel," to be operated by the company's Sheraton hotel division. The 193-room Sheraton Rittenhouse Square Hotel in Philadelphia features fresh filtered air in all guest rooms and an atrium that will oxygenate air in the lobby. While popular in Scandinavia and other European areas, this will be the first U.S. hotel to provide fresh filtered air 24 hours a day to each guest hotel room, independently of heating and cooling systems.

Next Column: November 23, 1998
Copyright: November 16, 1998. All Rights Reserved Reviews, Interviews, Commentary, Photographs or Graphics from any Broadway To Vegas (TM) columns may not be published, broadcast, rewritten, utilized as leads, or used in any manner without permission, compensation and/or credit.
Link to Main Page
---
Laura Deni


CLICK HERE FOR COMMENT SECTION