! >
Broadway To Vegas
  
 SHOW REVIEWS CELEBRITY INTERVIEWS GOSSIP NEWS

| | |
| --- | --- |
| | |
PORGY AND BESS OPENS IN THE WEST END - - ROYAL SHAKESPEARE COMPANY & UNIVERSITY OF MICHIGAN MAKE STRANGE BEDFELLOWS - - PAINTINGS INSPIRED BY FAMILY GUY - - THE ROLLING STONES AND THE WHO ROCK VEGAS - - PRINCE HAS PERMANENT GIG AT THE RIO HOTEL - - LAGUNA PLAYHOUSE RECEIVES GRANT - - PAUL McCARTNEY SIGNS CD - - WEAR THIS BENEFITS THE SEATTLE REP - - DONATE . . . Scroll Down


Copyright: November 12, 2006
By: Laura Deni

CLICK HERE FOR COMMENT SECTION
BABY BOOMERS OVERLOAD ON ENTERTAINMENT

Las Vegas loves discretionary income. Couple extra moolah with people old enough to drink and gamble and Sin City will billboard whatever entertainment will coddle the big bucks crowd.

Baby boomers rule. Grandpa is on wheels no longer refers to a chair, bur rather a skateboard or a motorcycle.

This Veteran's Day week-end had the Who - in their first world tour in over 20 years - performing Friday at Mandalay Bay and The Rolling Stones doing their thing Saturday at the MGM-Grand. Friday night was also the moment that Prince officially opened Club 3121 located inside the Rio Hotel. Favorite of the purple hue, he has promised to perform at the club every Friday and Saturday.

This coming Saturday it's Barbra Streisand's turn to fill the MGM Grand Garden Arena.

If a couple saw both the Who ($61.85-$240.35;) and The Rolling Stones ($131.25-$472.50) they could have coughed up as much as $1,425.70, which doesn't include bus fare or a hot dog. That's a lot of discretionary green stuff.

The pumped up interest in giving the baby boomer crowd the music they are will to pay to see performed, can be the equivalent of a guy taking a handful of Viagra, thinking he's about to score a personal best, only to find the performance a bit flat.

Neither the Who nor The Stones were sold out.

Many in both audiences didn't get the word that last Tuesday voters in Clark County - that's Las Vegas - defeated a ballot question that would have legalized marijuana.

Those that attended both shows may have trouble discerning which song was performed in whose act. When the sound is loud enough, the beat strong enough and the energy level red hot, one songs can seem like the next.

Standing out from the geezers was Bonnie Raitt who opened for The Rolling Stones and the new, significant, composition from the Who, which is what peaked the interest of Broadway To Vegas in the first place.

It's been 24 years since the Who released a new album. Endless Wire - released October 30, 2006 on Polydor Records - has both rock and literary leanings. It's half a rock opera based on a mini-novel Peter Townshend wrote and distributed online called The Boy Who Heard Music.



Barbra Streisand performs November 18 at the MGM in Las Vegas. Tickets $100-$1,000. Tickets as cheap as $750 still available plus a $30.00 "convenience" fee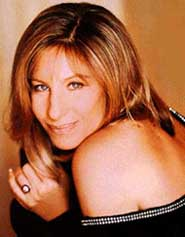 Considered one of the greatest rock bands on all time, today the Who is composed of Townshend, Roger Daltrey, John "Rabbit" Bundrick on keyboards, Pino Palladino on bass, Zak Starkey (Ringo Starr's son) on drums and Simon Townshend (Pete's younger brother) on guitar and vocals. Starkey is the longtime replacement for the late drummer Keith Moon, and Simon Townshend replaced John Entwhistle who, in June,2000, at the age of 57, died in Las Vegas at the Hard Rock Hotel, just as the Who had once again regrouped and were about to kick off a North American tour.

In the decades between tours and album releases both Townshend and Daltrey have achieved success in the theatre - including the formidable Tommy and in literary circles. A few years ago Broadway To Vegas attended A Christmas Carol at Madison Square Garden in New York City and enjoyed Daltrey's portrayal of Scrooge. ( See Broadway To Vegas column of December 28, 1998 )

Friday night it was the rock Daltrey - strutting across the stage and twirling his microphone. Townshend's distinctive power chords powered by a windmill motion with the guitar brought cheers from the crowd. There were two duets with Townshend and Daltrey, plus nostalgic black-and-white videos of 1960s memorabilia and rock icons including Jimi Hendrix and Elvis Presley.

And, then there was the inclusion of The Boy Who Heard Music.

Talking about the album Roger Daltrey commented, "John Entwistle died and that changed the balance in the band. Pete and I are at two opposite ends of the globe, if you like, and John was the equator. Now it's very, very, different. Not sure what it is but something's happening - and it's giving us a whole new edge."

Pete Townshend – "This is not the old Who, we never said it would be, It is something else'.

That can be said for both the live show as well as the CD.

Man in a Purple Dress has it's own explanation by Townsend: "After watching Mel Gibson's harrowing 2004 film The Passion of the Christ I immediately wrote three songs. This was one of them. It is not so much a rail against the principles of justice through the ages, but a challenge to the vanity of the men who need to put on some kind of ridiculous outfit in order to pass sentence on one of their peers. It is the idea that men need dress up in order to represent God that appalls me. If I wanted to be as insane as to attempt to represent God I'd just go ahead and do it, I wouldn't dress up like a drag-queen."

In I998 Townshend started working on a radio play called The Boy Who Heard Music, intended as a follow up to his first radio play Psychoderelict from 1993. In 2000 Townshend decided to develop TBWHM story into a novella. In 2005 he published the novella as a serial for 25 weeks on a blog. Tracks 10 – 19 comprise the full length Mini-Opera Wire And Glass.

"The first song from Wire & Glass, a Mini-Opera ten songs that comprise the principle music composed so far for the novella The Boy Who Heard Music. is about a young man (the young Ray High) is driving a large camper bus with extreme air-con around an Estuary close to a large Power Station. He can see that the sea is swarming with a plague of jellyfish encouraged by the over-heated sea water (this is based on something that happened around 1971 in the Blackwater Estuary in Essex). He stops and looks at the water, throws a stick for his dog, who he has to rescue. In the sky he sees the future – nothing ecological or apocalyptic, more a vision of a society strangled by wire and communications."

The Who have added 14 new dates to the North American leg of their world tour;

Nov. 13 - Salt Lake City, UT at the Delta Center.
Nov. 14 - Denver, CO at the Pepsi Center.
Nov. 17 - Dallas, TX at the American Airlines Center.
Nov. 18 - Houston, TX at the Toyota Center.
Nov. 20 - Miami, FL at the Bank Atlantic Center.
Nov. 22 - Atlanta, GA at The Arena at Gwinnett Center.
Nov. 27 - Hershey, PA at the Giant Center.
Dec. 1 - Uncasville, CT at Mohegan Sun.
Dec. 5 - Grand Rapids, MI at the Van Andel Arena.
Dec. 7 - Omaha, NE at the Qwest Center.
Dec. 8 - Minneapolis, MN at the Xcel Energy Center.
Dec. 11 - Columbus, OH at the Value City.

See this high energy, entertaining show. Buy the impressive CD.


ART AND ABOUT


21 PAINTINGS INSPIRED BY FAMILY GUY

Brian Griffin by Luke Chueh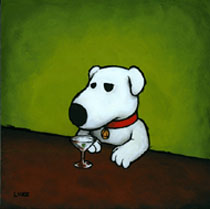 In an industry first, Fox commissioned a series of original art as a celebration of the passion of Family Guy that subversive and hilarious FOX animated comedy that was twice canceled and then returned to the airwaves by popular demand the show.

Twenty-one artists of the Lowbrow Pop Movement were challenged to take the show's characters, design, and sensibility as a starting point and literally let their imaginations run wild. The result is a wholly original and eclectic series of images in a variety of media that bear the unmistakable Family Guy imprint through the prism of each artist's entirely unique style and perspective.



Cookie Quest by Joel Trussell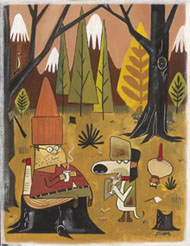 The art on display represents some of the divergent avenues Lowbrow Pop artists are currently exploring, from the gothic whimsy of Ryan Bubnis's A Possessed Peter Finds The Magic Marigold and the explosive graff dynamism of Damon Soule's Stewie's Inner Demon, to the UPA-inspired, stylized graphics of Cookiequest by Joel Trussel and the familiar advertising tableau parodied by Brandt Peters in Don't Threaten Me With A Good Time.

All of the work evinces the same sly, subversive humor and pop culture references that are dominant elements in the Lowbrow vernacular and, of course, in Family Guy itself. This humor and worldview represents the fundamental connection between the television show and the gallery exhibit.

Artists in the Show:

Ryan Bubnis, Rik Catlow, Luke Chueh, Mark Covell, Bob Dob, Spencer Laudiero, Kathie Olivas, Diana Pearson, Brandt Peters, Dave Pressler, Alex Ruiz, Mike Santos, Greg Simkins, Michael Slack, Damon Soule, Todd Spenceman, David Swift, Andy Tauke, Joel Trussell, Joe Vaux, Yoskay Yamamoto.

The exhibit remains on public view through January 21, 2007, when it will embark on a world tour of animation galleries around the globe which will include; the Animation Connection in Toronto, Canada, The Linda Jones Gallery in Santa Fe, New Mexico, The Animation Art Gallery in London, England, The Silver K Gallery in Melbourne, Australia, and Van Eaton Gallery in Los Angeles, California.


BRUSH UP YOUR SHAKESPEARE


THE ROYAL SHAKESPEARE COMPANY stages its Annual General Meeting on Friday, November 17th. Prince Charles, The Prince of Wales, President of The Royal Shakespeare Company, will chair the event during which time he'll hear a short concert by RSC musicians, present the Long Service Awards to members of RSC staff, Stratford-upon-Avon Town Hall, and visit The Courtyard Theatre in Stratford-upon-Avon, England.

The Royal Shakespeare Company (RSC) has unveiled plans to transform its home in Stratford-upon-Avon. At the heart of the project is a new main stage for the Company, designed with theatre consultants Charcoalblue. The new Royal Shakespeare Theatre will replace the 1932 auditorium which owes more to cinema than theatre design and separates the audience from the actors.

The RSC's ambition is to create the best theatre for Shakespeare in the world, a modern take on the courtyard theatres of Shakespeare's day, with a thrust stage auditorium seating just over 1,000 people. The intent is to transform the relationship between artists and audiences, reducing the distance from the furthest seat to the stage from 50 to 25 feet.

RSC Honorary Associate Artist, Dame Judi Dench and RSC Deputy Chair Susie Sainsbury,l lead the international fundraising campaign. Work on the transformation of the Royal Shakespeare Theatre is scheduled to start in Spring 2007 following the RSC's year-long Complete Works festival.

The RSC has a groundbreaking partnership with the University of Michigan and University Musical Society in Ann Arbor. This entrepreneurial five year relationship has added an important extra element to the RSC's presence in the United States. The Royal Shakespeare Company returned to the University of Michigan and Ann Arbor for performances of Antony and Cleopatra, Julius Caesar, and The Tempest as part of the University Musical Society's Festival of Shakespeare's Classics. These productions are unique in that no other city in the United States will host the RSC in these plays. In fact, people from more than 30 states attended the productions.

During this seasons there were master classes, panel discussions, workshops and displays.

The U-M campus faculty is proud that their facility offers a wealth of multidisciplinary resources for exploring these plays, covering perspectives from citizenship and stage aesthetics to women's studies and history. These scholars are providing context not only for students, but for the entire southeast Michigan community through more than 40 residency events open to the public.

All in all, there are more than 140 education and other audience engagement events that complement the 21 performances.

The University of Michigan, the University Musical Society, and the Royal Shakespeare Company share a deep commitment to excellence in the performing arts.

Yesterday, November 11, a conference Watching Ourselves Watching Shakespeare took place which featured visiting scholars from the U.S., Canada, and the U.K.

That two-day international event featured 13 principal speakers, all established and highly regarded scholars whose work weaves together Shakespeare studies, theater history, and performance studies. The conference featured: Michael Cordner, University of York (UK). Michael Dobson, University of London. Miriam Gilbert, University of Iowa. Andrew Hartley, University of North Carolina–Charlotte. Barbara Hodgdon, University of Michigan. Peter Holland, University of Notre Dame. Russell Jackson, University of Birmingham (UK). Dennis Kennedy, Trinity College/University of Dublin. M.J. Kidnie, University of Western Ontario. Ric Knowles, University of Guelph. Carol Chillington Rutter, University of Warwick. G.B. Shand, Glendon College/York University. Robert Shaughnessy, University of Kent. W.B. Worthen, University of Michigan.

Today, Sunday, November 12 a performance of The Tempest is followed by a farewell party. On Monday, there is a Community Wrap-Up event appropriately titled All's Well That Ends Well.


SINGING WITH HIS CLOTHES ON
Charlie Duff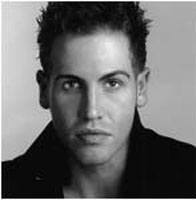 Walking through the casino of the Rio Hotel in Las Vegas a voice causes Broadway To Vegas to stop. A performer was singing the Roy Oberson hit Pretty Woman. Better than good. Was it real or Memorex?

"Is that you, or were you lip syncing?"

"That was me," replied Charles Duff who added that we posed the question he most frequently is asked. Handsome, talented, and personable, Duff moved to Las Vegas after starring in the off-Broadway hit Naked Boys Singing.

After informing him that we had seen him in that production and apologizing for not recognizing him, he quipped - "Maybe I should take my clothes off."

Originally from Wilmington, North Carolina Charlie received a B.A. in Musical Theatre from Lees Rae College in Banner Elk, North Carolina. In addition to starring in Naked Boys Singing some of his credits include performing in USO shows, the Radio City Music Hall Christmas Spectacular, a back up singer for Pat Benetar concert dates and appearing in the movie musical The Producers.

Duff is currently one of the performers at the Rio Hotel. Las Vegas is a tough town. There are a lot of dreams and little work. Duff has talent. We wish him well.



Broadway To Vegas is supported through advertising and donations. Priority consideration is given to interview suggestions, news, press releases, etc from paid supporters. However, no paid supporters control, alter, edit, or in any way manipulate the content of this site. Your donation is appreciated. We accept PAYPAL. Thank you for your interest.


SPREADING THE WORD


PAUL McCARTNEY will be at the Virgin Megastore Times Square in New York City on November 13 to sign his new DVD, Paul McCartney: The Space Within Us, a two-hour feature-length film of new performance footage from the 2005 US tour and his CD Ecce Cor Meum,(Behold My Heart), which is McCartney's fourth classical album. Commissioned by Magdalen College in Oxford, McCartney has worked on the piece for more than eight years.

A CONVERSATION ABOUT THE CLEAN HOUSE with playwright Sarah Ruhl and cast members; Vanessa Aspillaga, Blair Brown, Jill Clayburgh, John Dossett and Concetta Tomei.

Moderated by Anne Cattaneo LCT Dramaturg.

Wednesday, November 15 at the Beaumont Theater Lobby at Lincoln Center Theater in Manhattan,

The Clean House is currently playing the Lincoln Center Mitzi E. Newhouse Theater.


SWEET CHARITY


WEAR THIS The Jewelry and Accessories event for you and your environment to benefit the Seattle Repertory Theatre. Delectable wine, munchies, music and shopping. Featuring the exciting work of over 30 Northwest Artists. Peruse and purchase unique jewelry designs, handbags, pillows and other fun accessories by prominent Northwest artists to benefit Seattle Repertory Theatre. Items priced at $10 and up. Monday, November 13 in the Seattle Repertory Theatre lobby. Seattle, Washington.

BUSKER ALLEY Book A. J. Carothers. Music & Lyrics Richard M. Sherman & Robert B. Sherman. Lighting Design Richard Pilbrow. Co-Costume Design Rebecca Lustig. Choreographer Lisa Shriver. Music Director Aaron Gandy.

A one night only benefit performance for the York Theatre Company.

Scheduled to appear: Jim Dale, John Bolton, Jessica Grove, Elizabeth Inghram, George S. Irving, Simon Jones, Noah Racey, Ann Rogers, Michael Lane Trautman, Diane Wasnak, and Glenn Close!

Tony Walton directs the star-studded, one-night-only benefit performance of a fabled musical based on St. Martin's Lane, a remarkable 1938 film starring Charles Laughton, Rex Harrison and the young Vivien Leigh (whose performance won her the lead in Gone With the Wind). Featuring a glorious and seductive score by the Sherman Brothers (of Mary Poppins fame) in its New York premiere.

Premium tickets include post show reception with the cast.

Monday, November 13 at The Kaye Playhouse at Hunter College in New York City.


CURTAIN DOWN


THE TIMES THEY ARE A-CHANGIN the musical directed and choreographed by Twyla Tharp and based on the songs of Bob Dylan will mercifully close after its matinee performance on Nov. 19. The production will have played 63 performances on Broadway at the Brooks Atkinson Theater. The entire investment of $8.5 million will have been lost.


OTHER PEOPLE'S MONEY


THE LAGUNA PLAYHOUSE a leading nonprofit resident professional theatre company, has been awarded a grant of $400,000 from The James Irvine Foundation. The grant is intended to support the theatre's mission to enrich lives through theatre by funding a new communications program designed to develop meaningful and sustained relationships with younger and diverse communities of theatregoers, while also deepening the theatre's relationship with its existing audience.

The Laguna Playhouse is one of the region's largest nonprofit resident professional theatre companies and is the oldest continuously operating theatre company on the West Coast, founded in 1920. In the 1990s, the leadership team of Richard Stein, Executive Director, and Andrew Barnicle, Artistic Director, transformed The Laguna Playhouse to professional status from its amateur origins.

Among its notable accomplishments have been the production of two national tours - Copenhagen, 2002, and Julie Harris in The Belle of Amherst, 2000-01 and the first musical cast album produced - Gunmetal Blues 2000 - by a nonprofit resident professional theatre outside of New York,

The Laguna Playhouse is also noted for outstanding educational programs for young audiences and in Southern California schools. The theatre currently offers more than 350 performances each season with yearly attendance of over 100,000 theatregoers, and operates on an annual budget of $7 million.

The James Irvine Foundation is a private, nonprofit grantmaking foundation dedicated to expanding opportunity for the people of California to participate in a vibrant, inclusive, and successful society. The Foundation was established in 1937 by James Irvine, the California pioneer whose 110,000 acre ranch in Southern California was among the largest privately owned land holdings in the state. With assets of more than $1.5 billion, the Foundation expects to make grants of $69 million in 2006 for the people of California.



PORGY AND BESS by George and Ira Gershwin. Adapted and directed by Trevor Nunn.

Clarke Peters and Nicola Hughes star in the title roles Also in pivotal parts are; Cornell John as Crown, Dawn Hope as Serena and O-T Fagbenle as Sportin' Life.
Porgy and Bess, premieres at London's Savoy Theatre in Nunn's two-and-a-half-hour, $5.5 million reworking of the classic musical.

Considered one the towering achievements of Twentieth Century American musical theatre, Porgy and Bess is a bittersweet love story set in the fictional town of Catfish Row, South Carolina during the Great Depression. The work features arguably one of the greatest, most beautiful and moving musical scores ever written for the stage, including such classics as Summertime, I Got Plenty o' Nothin', It Ain't Necessarily So and I Loves You, Porgy.

This new production, drawing on the story's southern roots, also bring together one of the biggest companies in the West End, with a cast of 40 performers and a 20-piece orchestra.

Since its first performance on Broadway on Oct. 10, 1935, at New York's Alvin Theatre, Porgy and Bess has gone on to achieve unparalleled fame including opera status. Landmark productions have been mounted across the globe and the 1959 film version starred Sidney Poitier, Dorothy Dandridge, Sammy Davis, Jr., Pearl Bailey, Brock Peters and Diahann Carroll.

Porgy and Bess officially opened at London's Savoy Theatre on November 9.

AN OAK TREE written by Tim Crouch. The story of two men brought together by loss: a father whose daughter has been killed in a car accident - and the driver of that car - a provincial stage hypnotist. For the first time since the accident, these two men meet, when the father volunteers for the hypnotist's act.

A play for two actors, Tim Crouch plays the Hypnotist. The Father, however, is played by a different actor - male or female - at each and every performance. They walk on stage having neither seen nor read a word of the play they're in - until they're in it. This offers the possibility of breath-taking projections of performance, given from one actor to another, from a hypnotist to a subject, from an audience to a person.

Actors set to take on the role of The Father include: Michael Countryman on Sunday, Nov 12. Laila Robbins on Monday, Nov 13. Joan Allen on Friday, Nov 17. Alison Fraser on Sunday, Nov 19. Frances McDormand on Monday, Nov 20. Richard Kind on Saturday, Nov 25. Matt Arkin on Monday, Nov 27. Michael Cerveris on Friday, Dec 1.

Off Broadway at The Barrow Street Theatre in NYC.

AMAHL AND THE NIGHT VISITORS A one act Christmas opera (Sung in English) by Gian Carlo Menotti.

Only an hour in length the one act opera Amahl with its beautiful score and touching libretto is appealing to all ages and musical backgrounds. It was written specifically for young imaginations which can easily relate to a child with a head full of dreams. It remains an inspiring story of how faith, charity, unselfish love and good deeds can work miracles.

This is a double-bill performance. The other offering is the rarely-performed L'Enfant Prodigue, sung in French. Also known as The Prodigal Son is a dramatic scene by Claude Debussy.

This lush French romantic work is only 30 minutes in length. The story centers around the return of the Prodigal son and the father's forgiveness. Written for a competition when the composer was just out of college, this piece was praised by Gounod and Bizet.

Presented by Opera Naples, November 14, The Barbara B. Mann Performing Arts Hall in Ft. Myers, Florida.

The November production of Amahl and the Night Visitors will also be presented as a matinee in both Lee and Collier Counties as an introduction to the art form of Opera. This will be done at no cost to the children. As part of its mission, Opera Naples is committed to education outreach through presenting productions to children and encouraging young artists who are seriously pursuing a career in Opera.

THE MARVELOUS PARTY Words and music by Noel Coward. Devised by David Ira Goldstein, Carl Danielsen, Mark Anders, Patricia Wilcox and Anna Lauris. Musical Arrangements by Carl Danielsen. Choreographed by Patricia Wilcox.

The Laguna Playhouse in Laguna, CA November 14-December 17.

CARNIVAL! with a book by Michael Stewart and music and lyrics by Bob Merrill will be presented as a new production by The John F. Kennedy Center for the Performing Arts in Washington, D.C. in the Eisenhower Theater February 17 – March 11, 2007.

In the tradition of casting a new find in the musical's pivotal role, the Kennedy Center will present Ereni Sevasti as Lili. A New Jersey native, Sevasti has played roles in The Sound of Music, All the King's Horses, Little Shop of Horrors, and The Mystery of Edwin Drood at such houses as The Paper Mill House, George Street Playhouse and The Chatham Playhouse.

The cast will also include Jim Stanek as Paul, Sebastian La Cause as Marco, Natascia Díaz as Rosalie, Jonathan Lee Iverson as Schlegel and Seán Martin Hingston as Jacquot. The production will feature Robert Longbottom as director and choreographer, and Bob Billig as conductor. Based on Lili, a 1953 MGM motion picture, Carnival! tells the story of Lili - a girl from an isolated village in France who joins the traveling Grande Imperial Cirque de Paris. Falling for the troupe's manipulative magician, she also enchants a disillusioned puppeteer, who can only show his love through his whimsical creations.

The musical made its Broadway debut at the Imperial Theatre on April 13, 1961 and closed January 5, 1963 after 719 performances. Carnival! starred Broadway newcomer Anna Maria Alberghetti, who won the Tony Award for Best Actress as Lili; Jerry Orbach, who made his Broadway debut as Paul; James Mitchell as Marco and Kaye Ballard as Rosalie. Will Steven Armstrong was also awarded the Tony for Best Scenic Design.

The new Kennedy Center production will feature an award-winning design team, including sets by Andrew Jackness, costumes by Paul Tazewell, lighting by Ken Billington, puppets by Edward Christie and magic by Joe Eddie Fairchild.

RIVERDANCE now in its 11th phenomenal year, is the internationally-acclaimed celebration of Irish music, song, and dance. Riverdance was originally conceived as a spectacular seven-minute intermission entertainment for the 1994 Eurovision Song Contest televised throughout Europe to an audience of over 300 million viewers. Following the success of that performance, producer Moya Doherty, composer Bill Whelan, and director John McColgan, expanded the piece into a full-length stage production.

The production has played over 8,000 performances, been seen live by more than 18 million people in over 250 venues throughout 30 countries across 4 continents. They have traveled over 500,000 miles (or to the moon and back!), played to a worldwide television audience of over 1.5 billion; sold over 2.5 million copies of the Grammy Award-winning CD (certified Platinum in the US) and over 9 million videos making it one of the best-selling entertainment videos in the world! Riversdance had its world premiere at the Point Theatre, Dublin, in February 1995, where it opened to unanimous critical acclaim. There are presently three productions of Riverdance touring the world.

San Diego Civic Theatre, November 14 - 19.

CINDERELLA music and lyrics by Richard Rodgers and Oscar Hammerstein II A charming prince, a pumpkin coach, one spunky fairy godmother, and a dreamer with a heart of gold round out this magical musical by the legendary Rodgers and Hammerstein. While the musical version of this classic fairy tale was originally produced for television, it shines even more brightly on stage! The whole family will love this enchanting story of hope, love, and dreams come true. on the New Mainstage November 15 – December 31 Olney Theatre Center in Olney, MD.

RICKEY JAY AND HIS 52 ASSISTANTS Performed by Ricky Jay. Directed by David Mamet. Long considered one of the world's greatest slight of hand artists, his career is further distinguished by the remarkable variety of accomplishments as an author, actor, historian and film consultant.

Limited Engagement Begins November 21 at the Audrey Skirball Kenis Theater in the Geffen Playhouse, Los Angeles, CA.

PLAID TIDINGS A SPECIAL HOLIDAY EDITION OF FOREVER PLAID will open Nov. 15 at the Gold Coast Hotel in Las Vegas. That mounting will run through December 31, 2006 (dark Nov. 30-Dec. 11), In San Diego Plaid Tidings has a special two-week engagement at The Spreckels Theatre November 17 – December 3; with Opening night Saturday, November 18.

The San Diego staging features three original San Diego Plaids: Stan Chandler, David Engel and Larry Raben, returning in their original roles, with San Diego actor David Humphrey rounding out the eternally squeaky-clean quartet.

The Vegas version stars Kevin McMahon, Mark Perkins, Rodney Peck, Douglas Frank and Blake Pullen.


| | | |
| --- | --- | --- |
| | | |
WHO'S WHERE


PETER, PAUL AND MARY perform Saturday, November 18 at the Stanley Performing Arts Center in Utica, NY.

DIANE SCHUUR on stage Saturday, November 18, at Boulder Station in Las Vegas.

MICHAEL FEINSTEIN in the spotlight Friday, November 17, at the McCallum Theatre in Palm Desert, CA.

THE KINGSTON TRIO entertains Wednesday, November 15, at Boettcher Concert Hall in Denver.

OAKRIDGE BOYS open a two nighter Friday, November 17 at Casino Rama in Rama, ON.

CHRIS ISSAK performs in Australia is week. On Wednesday he begins a two night stand at the Capitol Theatre in Sydney. Saturday finds him at Bimbadgen Estate in Hunter Valley.

ARLO GUTHRIE entertains Monday, November, 13 at the Whitaker Center in Harrisburg, PA> On Wednesday he can be enjoyed at the Somerville Theatre in Somerville, MA. Thursday he's on stage at the Colonial Theatre in Pittsfield, MA. Friday finds him headlining another Colonial Theatre, this one in Keene, NH. On Saturday he's center stage at Symphony Hall in Springfield, MA.

JAMES BLUNT in the spotlight Tuesday, November 14 at the Sports Arena in San Diego. ON Wednesday the show is at the Gibson Amphitheatre in Universal City, CA. Friday he's on stage at Dodge Theatre in Phoenix. Saturday the performance is at the Hard Rock Hotel in Las Vegas.

BARBRA STREISAND makes her first appearances after the mid-term election with shows Monday at the HP Pavilion at San Jose and on Saturday at the MGM Grand Gardens Arena in Las Vegas.

BRUCE HORNSBY makes music Tuesday, November 14 at Portsmouth Music Hall in Portsmouth, NH. Wednesday finds him at Ridgefield Playhouse and on Thursday the show is at the Count Basie Theatre in Red Bank, NJ.

RANDY NEWMAN on stage next Sunday, November 19 at the Walt Disney Concert Hall in Los Angeles.

BOB DYLAN performs Monday, November 13, at the Nassau Coliseum in Uniondale, NY. Wednesday he's on stage at the Mullins Center in Amherst, MA. On Thursday the show is at the Continental Airlines Arena in East Rutherford, NJ. Friday finds him at the Patriot Center in Fairfax, VA. On Saturday he's in the spotlight at the Wachovia Spectrum in Philadelphia, PA.

DIXIE CHICKS on stage chirping at the ARCO Arena in Sacramento, CA on Tuesday, November 14. Thursday finds the gals at the Save Mart Center in Fresno, CA. On Friday they'll be entertaining at the Oakland Arena in Oakland, CA.

BILLY JOEL has a two night gig at the Acer Arena in Sydney, Australia on Wednesday and Thursday.

THE LONDON JAZZ FESTIVAL continues this week and includes concerts by pianist Randy Weston and the BBC Big Band, Joanna MacGregor and the Britten Sinfonia, Greek singer Savina Yannatou, Soweto Kinch and Abram Wilson who also perform a special family show on Sun, November 19, Trevor Watts, Abdullah Ibrahim and Evan Parker.
















Next Column: November 19, 2006
Copyright: November 12, 2006. All Rights Reserved. Reviews, Interviews, Commentary, Photographs or Graphics from any Broadway To Vegas (TM) columns may not be published, broadcast, rewritten, utilized as leads, or used in any manner without permission, compensation and/or credit.
Link to Main Page
---
Laura Deni


CLICK HERE FOR COMMENT SECTION