! >
Broadway To Vegas
  SHOW REVIEWS     CELEBRITY INTERVIEWS     GOSSIP     NEWS 
| | |
| --- | --- |
| | |
Copyright: November 11, 2001
By: Laura Deni
CLICK HERE FOR COMMENT SECTION

DANCE OF THE TIRED FEET KEEPS THEATERS WALKING IN TALL COTTON
The ballet's dancers go through about two pairs of shoes per performance. At 200 performances a year, that means each dancer goes through about 400 pairs. At about $40 a pair, that is $16,000 in shoes alone.

The company of 100 uses 4,000 pairs of shoes a year. That's enough to outfit the 360 member Mormon Tabernacle Choir 11 times over, but it is not quite enough to satisfy Imelda Marcos whose 6,000 pair collection of shoes was infamous.

The three-hour ballet performance is roughly equivalent to two 90 minute soccer games back to back or to running 18 miles. That means dancing 200 shows is like running 3,600 miles. A 120 pound dancer burns almost 1,000 calories per performance. At that rate, a company of 100 would burn as many calories as are contained in 150 Big Macs.

We can only be talking about The Nutcracker, which is coming to a city near you.

In a typical production of The Nutcracker, there is more money on that stage than some dancers make in a lifetime. Few ballets are as expensive to stage as The Nutcracker. But then, few ballets make as much money. The Nutcracker, with its connection to the holidays and to the child's world, is called a ballet for all ages, thus making it the biggest drawing card in the ballet business. It's the money in the bank production that keeps many dance companies afloat.

The Nutcracker was originally based on a story written by German writer E.T.A. Hoffman. Tchaikovsky was commissioned to write the music in 1891 by the St. Petersburg Opera, but he was initially unhappy with the setting of a children's Christmas Party and thought the play plotless. He showed no hesitation is expressing his feelings of displeasure.


Marius Petipa

The legendary choreographer Marius Petipa, first ballet-master to His Imperial Majesty the Tsar, presented Tchaikovsky with an exact scenario which he wanted, including the rhythm, tempo, and number of measures for each dance. Petipa later became ill, and the choreographic work was assumed by his assistant, Lev Ivanov.

Tchaikovsky, already in the final years of his life, experimented with a number of different tonalities. The divertissement which became known as the Dance of the Sugar Plum Fairy was composed for the celesta, using its bell-like tone. Tchaikovsky worked closely with Petipa and Ivanov in the production preparations, gradually losing his initial hatred for the setting.

The Nutcracker debuted on December 17, 1892, in the Mariinsky Theatre, which is still the home of the Kirov Ballet today. Although popular inside of Russia, The Nutcracker was panned by the critics. Its failure marked the end of the age of classicism, that era of shapeless extravaganza that had followed on the heels on the Romantic period. No critic of the time could have guessed that these ballets would one day resurface

The Nutcracker was not performed outside of Russia until 1934, when Nicholas Sergeyev staged it at the Sadler's Wells Theatre in England.



George Balanchine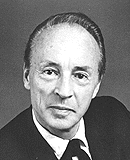 By that time in Russia, after the Revolution, the Russian presentation had been restaged by V. Vainonen. Ballet Russe de Monte Carlo debuted a shortened version of The Nutcracker in the United States in 1940. The full-length ballet had to wait until George Balanchine grew up. Balanchine made his own dancing debut at the age of ten as a cupid in the Maryinsky Theatre Ballet Company production of The Sleeping Beauty and was regarded as the foremost contemporary choreographer in the world of ballet. The Kirov-trained Balanchine came to the United States in late 1933 following an early career throughout Europe. In 1954 he created a new staging for The Nutcracker, which became the Nutcracker most American audiences came to know.

The Kirov Ballet/Kirov Academy version is a return to the pre-Balanchine, St. Petersburg roots of this timeless ballet. The music and the staging are done in their entirety, as close as possible to the production which Petipa and Tchaikovsky created over a century ago. The Great Russian Nutcracker features 50 top artists, 300 stunning costumes and storybook sets based on Russian folk art designed by Valentin Fedorov a prodigy of Valery Leventhal of the Bolshoi Ballet, known for his diverse and often wonderfully comical sets. Thus, The Great Russian Nutcracker remains true to the original 1892 Vainonen version. For this reason this production is called the original Nutcracker.

Moscow Ballet brings the joy and magic of its Great Russian Nutcracker to a record breaking 60 U.S. cities in a tour which started November 3 continuing to December 30. The production has won critical acclaim for its "flawless dancing" and "exquisite Russian style."

The production is choreographed by Tomas Vashakindze.The lead role of young Masha (Clara) is performed by prima ballerina Lana Kazantsova. Premier danseur Maxim Romanov stars as the enchanted Nutcracker Prince and Andrei Ryabov appears as the dramatic Drosselmeyer. Other soloists include Vladimir Tristan, Marina Boganova, Airat Fatchelislamov, Bolshoi artists Dimitri Mikhailov, Vassili Zhidkov and Rinat Arifulin- famous for the role of Krasus in Spartacus.

This coming week The Moscow Ballet performing The Nutcracker can be enjoyed in; November 11 & 12 in Phoenix, Arizona, November 12 in Quincy, IL., November 14 in Sierra Vista, Arizona, November 14 in Macomb, IL., November 15 & 16 in Tucson, Arizona, November 16 in Joplin, MO., November 17 in St. Joseph, MO., November 17 in Albuquerque, New Mexico, November 18 in Davenport, Iowa and November 18 & 19 in El Paso, Texas.



Broadway To Vegas is supported through advertising and donations. Priority consideration is given to interview suggestions, news, press releases, etc from paid supporters. However, no paid supporters control, alter, edit, or in any way manipulate the content of this site. Your donation is appreciated. We accept PAYPAL. Thank you for your interest.


SWEET CHARITY

RICHARD TUCKER MUSIC FOUNDATION GALA XXVI takes place in Avery Fisher Hall, at Lincoln Center NYC tonight.

In light of the recent tragedies, a portion of the proceeds from this Gala concert will be donated to the Twin Towers Fund.



Leontyne Price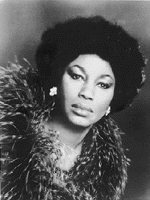 Tonight's Gala features Mayor Rudolph Giuliani as Guest of Honor. Special Guest Artist is the Mississippi born, Grammy Award winner Ms. Leontyne Price, whose first appearance as a professional singer was in 1952 in the opera Four Saints in Three Acts.

Performers include; Kallen Esperian, Marcello Giordani Denyce Graves, Hei-Kyung Hong, Salvatore Lacitra, René Pape, Nikolai Putilin, Neil Shicoff, Martin Thompson, and Deborah Voigt. Joseph Volpe serves as Master of Ceremonies with Marco Armiliato conducting Members of the Metropolitan Orchestra. John Daley Goodwin, Musical Director The New York Choral Society.

The Richard Tucker Award, referred to at times as the "Nobel Prize" of opera, is the most coveted and prestigious prize in the music world and is bestowed annually on an artist who is bound for a major national and international career. The 2001 recipient is Christine Goerke.

The Richard Tucker Award carries not only a cash prize of $30,000 but also the opportunity to appear on the Foundation's annual Gala, which is filmed and broadcast nationally on the PBS network.

The Foundation also awards four Richard Tucker Career Grants annually to American singers who have shown great promise early in their professional careers, and four Sara Tucker Study Grants to young singers who have completed a professional training program.

USO BENEFIT Las Vegas Salutes the Spirit of America takes place today, Sunday November 11, at Mandalay Bay Events Center in Las Vegas. (See Broadway To Vegas column of October 14, 2001) The event stars performers representing just about every Strip hotel including; Bill Acosta, the Amazing Johnathan, Bob Anderson, Dirk Arthur, Blue Man Group, Lance Burton, the casts of Cirque du Soleil's Mystere and O, Andre-Phillipe Gagnon, Robert Goulet, Buddy Greco, Clint Holmes, Jimmy Hopper, cast members of Jubilee, Mac King, Rich Little, the cast of Lord of the Dance, McGuire Sisters, Marilyn McCoo and Billy Davis Jr. and Melinda, the First Lady of Magic.

Wayne Newton, Darren Romeo, the Scintas, Siegfried & Roy, Jessica Simpson, Rick Springfield, cast members of Storm, Fred Travalena, Earl Turner and an all-star orchestra of 32 musicians. Newton departs tomorrow for a tour of U.S. overseas bases. Joining Newton are a number of today's top entertainers including Jessica Simpson, who also appeared in the Las Vegas event, Miss USA Kandace Krueger, the Dallas Cowboys Cheerleaders, Bo Derek, Peter MacNicol, Ruth Pointer, Rob Schneider, Shaggy and Neal McCoy.



THE WOMEN written by Clare Booth Luce is a biting satire of female behavior as New York socialites, with claws out, take bitchiness to an art form with their twisted marriages and the delicious gossip that ruins their reputations.

Talented, wealthy, beautiful, and controversial, Clare Boothe Luce (1903-1987) is best remembered as a congresswoman (1942-1946), ambassador, playwright, socialite, and spouse of magazine magnate Henry R. Luce of Time-Life-Fortune. Less familiar is Luce's wartime journalism, which included a book, Europe in the Spring (1940) and many on-location articles for Life.

Gentlemen Prefer Blondes called the quintessential brassy musical, and the quintessential Marilyn Monroe vehicle, was adapted from the stage musical, which in turn was based on Luce's hilarious novel, A Girl Like I.



JENNIFER TILLY stops the show with a nude bubble bath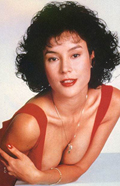 This revival of The Women stars Cynthia Nixon, Kristen Johnston, Jennifer Tilly, Rue McClanahan, Jennifer Coolidge, and Mary Louise Wilson.

Also featured in the cast are Lynne Collins, Jennifer Coolidge, Hallie Kate Eisenberg, Lisa Emery and Amy Ryan.

The gleefully malicious comedy - smart, sassy, sexy and scandalous has lived up to the pre opening press and raked in rave reviews.

The delicious design team that makes every women look both sexy and beautiful is composed of; Costumes by Isaac Mizrahi. Sets by Derek McLane. Directed by Scott Elliott.

Written and first staged in 1936 this production is revived by the Roundabout Theatre Company at the American Airlines Theater, NYC.

ELAINE STRITCH AT LIBERTY stars the incredibly talented Stritch, who has spent a lifetime being her own worst enemy. The Michigan born star makes it clear that she has had anything but a dull life, bringing decades of memories to the stage in this, her one-woman show, at the Public Theater, NYC.

The production which was slated to close the end of this month has been extended through the end of the year. Tickets were snapped up minutes after they went on sale.

The raspy-voiced stage star, known for her wry, ironic comic delivery, made her film debut in 1956. Stritch has starred on Broadway, most notably in the musicals Goldilocks, Pal Joey, William Inge's Bus Stop, Noel Coward's Sail Away! and, saluting "the ladies who lunch," in Stephen Sondheim's Company/

The take no prisoners living legend dated Marlon Brando, understudied Ethel Merman in Call Me Madam and was buddies with Noel Coward. She talks about them all.

George C. Wolfe directs. The show has scenic design by Riccardo Hernandez, lighting design by Jules Fisher and Peggy Eisenhauer, costume design by Paul Tazewell, sound design by Acme Sound Partners, orchestrations by Jonathan Tunick and musical direction by Rob Bowman.

HOW THE GRINCH STOLE CHRISTMAS Timothy Mason and Mel Marvin's musical adaptation of the Dr. Seuss classic children's book, opens tonight at the Old Globe Theatre in San Diego, California with performances through Dec. 31.

The theater will make 4,000 free tickets available to children throughout San Diego County as a gift from the San Diego Union-Tribune and Audrey Geisel, Dr. Seuss' widow. Also, all children, seventeen and under, are admitted for half price.

45 SECONDS FROM BROADWAY by Neil Simon officially opens tonight at the Richard Rodgers Theatre, NYC. Simon will be a no show. He's flat on his back in Los Angeles recovering from surgery for a herniated disk

Showing up will be a bevy of talented stars that will bring this comedy to life; Marian Seldes, Alix Korey, Lewis J. Stadlen, Kevin Carroll, Judy Blazer, Bill Moor, Julie Lund and Dennis Creaghan star. Also in the cast are Louis Zorich, David Margulies, Rebecca Schull and Lynda Gravatt, who is making her Broadway debut.

Jerry Zaks directs the comedy, which is based on Time Square's Edison Cafe, known in theatrical circles as The Polish Tea Room.

THE BEARD OF AVON by California playwright Amy Freed tackles the ongoing authorship controversy surrounding Shakespeare in her new historical lit-comedy, making its Northwest premiere at Seattle Repertory Theatre. The Southern California premiere took place last June at South Coast Repertory.

Dan Donohue plays William Shakespeare, Laurence Ballard is cast as Edward de Vere, and Lori Larsen takes the stage as Queen Elizabeth. Shakespeare's wife, Anne Hathaway is played by Julie Briskman. Sharon Ott directs. Officially opens tomorrow and runs Tuesday-Sunday through Dec. 22 at Seattle Repertory Theatre, Seattle, Washington.

KISS ME KATE

RACHEL YORK and REX SMITH star in Kiss Me Kate. Photo By; Joan Marcus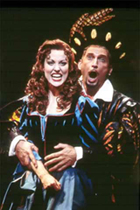 is a musical that actually saved a marriage. With music and lyrics by Cole Porter, the libretto was written by Sam and Bella Spewack, who were separated at the time they were approached about doing this musical project. They reunited to do Kiss Me Kate, which not only won five Tony awards but saved their marriage. They got back together and stayed that way.

The musical debuted on Broadway Dec. 30, 1948 playing 1,077 performances before closing on Broadway in July 28, 1951. The 1999 revival of Kiss Me Kate, with a book brought up to date by John Guare, was the first since its original opening and garnered five Tony Awards, four Outer Critics Circle Awards and five Drama Desk Awards. Director Michael Blakemore also went down in the history books as the only director to ever win awards for Best Director of a Play for Copenhagen and best director of a musical in the same year.

Kiss Me, Kate, an Actors' Equity-affiliated touring Broadway production starring Rachel York and Rex Smith opens Nov. 13 at the Wharton Center for the Performing Arts in East Lansing, Michigan with performances through Nov. 18.


WHO'S WHERE

MAUREEN McGOVERN currently starring in The Lion in Winter It's the story of King Henry II and his wife, Eleanor of Aquitaine.



Maureen McGovern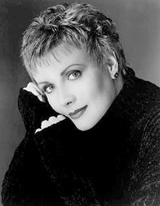 The family feud in King Henry II of England's household is in full force during the Christmas season as Henry works to preserve his legacy. Each of his three sons want to rule, which almost guarantees revolution in the land.

"Well, what shall we hang, the holly or each other?"

The comic line sets the tone of James Goldman's play that captures the king and his wife along with their dysfunctional family as they gather to celebrate the Christmas season.

The Lion in Winter is part of the Stage Center Presents series in Stage Center's Tolbert Theatre, Oklahoma City, Oklahoma. Actress/ singer McGovern plays Eleanor. Fellow cast members sharing the stage are from the Carpenter Square Theatre company.

The production, which opened on Wednesday, closes tonight.

Then Maureen hops on a plane and flies to California where tomorrow night An Evening with Maureen McGovern takes place as part of the Richard Rodgers Centennial Celebration in a one-night, one-woman show. McGovern was the star of the Reprise production Of Thee I Sing. This is a Reprise Special Benefit Event. A dessert and wine reception will follow the show in the courtyard.

November 12 at the Freud Playhouse in Los Angeles.

While Maureen has been working all across the country, her heart has been with the New York Fire Department, who have long been her personal heroes. When Maureen resided in New York City, the N. Y. Fire Fighters saved her apartment building on 42nd street from being completely devastated by fire.

MANDY PATINKIN November 14 in Minneapolis, MN at the State Theatre. On Friday, November 16 the performer in center stage in Stamford, CT at the Palace Theatre.

CHRISTINE EBERSOLE the Tony Award-winning actress singing Monday nights through December 17, at Arci's Place, NYC.

NATALIE MERCHANT whose childhood inspiration was Petula Clark, performs tonight in at the State Theatre in New Brunswick, N.J. On Wednesday the singer is center stage at the Lakewood Civic Auditorium in Lakewood, Ohio. Thursday finds her at the A.J. Palumbo Center in Pittsburgh, PA. She's behind the microphone at the Palace Theatre in Louisville, KY on Friday and rounds out the week Saturday at the Midland Theatre in Kansas City, Mo.

LUTHER VANDROSS performs Friday, November 16 in Kansas City, Mo at the Kansas City Music Hall.

TORI AMOS has a series of two nighters this week. Tonight she begins one in Oakland, CA at the Paramount Theatre. On Thursday the two nighter begins in Los Angeles at the Wiltern Theatre.

SMOKEY ROBINSON has a busy week. Today he is in Benton Harbor, MI Lake Michigan College On Monday The town is Warren, MI at the Macomb Community College. Then on Thursday the singer is on stage in Springfield, MO at the Juanita K. Hammons Hall. The following night the spotlight falls on him in Columbia, MO at Jesse Auditorium. Robinson closes out the week Saturday in Merrillville, IN at the Star Plaza Theatre.

NEIL DIAMOND stops Monday in St. Louis, MO at the Savvis Center. On Wednesday the entertainer begins a two nighter in Milwaukee, WI at the U.S. Cellular Arena. The singer/songerwriter takes center stage Saturday in Dayton, OH at the Ervin J. Nutter Center.

LEA DeLARIA Joe's Pub at the Public Theater, New York City, through Nov. 18.

U2 that's vocalist Bono, guitarist The Edge, drummer Larry Mullen Jr. and bassist Adam Clayton takes over the Staples Center in Los Angeles November 12-13, then it's on to Oakland, California for the Irish band in a two nighter November 15-16 at the Oakland Arena.

GARTH BROOKS performs Nov. 14 at The Forum in Los Angeles. The concert sold out in 33 minutes.

NATHAN LANE is back where he belongs - on stage starring in The Producers. Once employed delivering singing telegrams, Lane missed some shows due to a polyp on his left vocal cord. He's back on stage, but no longer doing the Wednesday and Saturday matinees.

RITA RUDER has a new book being released this week.



RITA RUDNER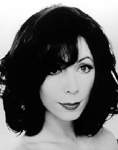 "With everything that is happening in the world today, I was nervous that maybe now was not the time to release my new novel Tickled Pink, a light-hearted look at the life of a female stand-up comedian in the nineteen eighties. However, it was decided that this might be the perfect time for something escapist, and so the book hits the stores this week. You can recognize it by the happy, pink cover that is so pretty I think it actually looks fattening. I hope you'll give it a look and maybe a touch - it has some very cool raised lettering."

The delightful performer has a busy week. Tomorrow she performs at Zanies in Chicago. On Nov. 14 it's the Improv in Addison, Texas, and she rounds out the week on Saturday with a performance at the McCallum Theater in Palm Desert, California, making it back to Las Vegas in time for Thanksgiving where she is grateful that her New York-New York hotel contract in Las Vegas has been extended for another year. She is also "wondering what kind of stuffing my mother will make this year....firm, extra firm or sidewalk?"


PIFFLE AND PROFUNDITIES

YES, WE HAVE NO BANANAS is the most popular sheet music of all time.

DAVID HYDE PIERCE the delightful star of Frasier, who spent the show's hiatus co-starring with Uta Hagen in Six Dance Lessons, recently appeared on The David Letterman Show. He said that while he wasn't suppose to disclose her age, if one would guess 82, they would be correct. Shortly thereafter Ms. Hagen suffered a stroke. We're hoping there is no correlation. She's doing fine and plans are still underway for the duo to bring the show to Broadway this spring. Hagen will no doubt remind her co-star that a gentleman never tells a lady's age - even if it is 82 and she looks and acts years younger.













Next Column: November 18, 2001
Copyright: November 11, 2001. All Rights Reserved. Reviews, Interviews, Commentary, Photographs or Graphics from any Broadway To Vegas (TM) columns may not be published, broadcast, rewritten, utilized as leads, or used in any manner without permission, compensation and/or credit.
Link to Main Page
---
Laura Deni



U.S. Postal Address: Post Office Box 60538, Las Vegas, NV 89160
CLICK HERE FOR COMMENT SECTION