Broadway To Vegas
  
 SHOW REVIEWS CELEBRITY INTERVIEWS GOSSIP NEWS

| | |
| --- | --- |
| | |
MUSICIANS' VILLAGE TAKES SHAPE - -QUEEN ELIZABETH'S BIRTHDAY MUSIC - - SHERLOCK HOLMES THE FINAL ADVENTURE - - MADAME TUSSAUDS OPENS ANOTHER INTERACTIVE WAX MUSEUM - - SEATTLE OPERA PRESENTS MACBETH - - JANE PAULEY TALKS - - AVERY FISHER CAREER GRANTS - - THE LIVES OF WOMEN WITH JANE FONDA - - DONATE . . . Scroll Down


Copyright: May 7, 2006
By: Laura Deni

CLICK HERE FOR COMMENT SECTION
MUSICIANS' VILLAGE IN NEW ORLEANS LAYS THE FOUNDATION


Harry Connick, Jr. shines on Broadway - but nowhere does he cast a brighter light than in partnership with Branford Marsalis and their Musicians' Village - a Habitat for Humanity project to build homes for New Orleans musicians left homeless from hurricane Katrina.

Broadway To Vegas spoke with Donald Bonin, spokesperson for Habitat for Humanity International, a non-profit organization which first gained headlines thanks to President Jimmy Carter. "We call him out most famous volunteer," said Bonin.

Founded in 1976 by Millard and Linda Fuller, Habitat has built more than 200,000 houses, providing shelter for more than 750,000 people worldwide.

Both Connick and Marsalis "are pretty active in it all," stressed Bonin about the Musicians' Village. "They organize and promote. They certainly aren't there just in name only."

The Musicians' Village, already under construction, is located on five city blocks, with the goal of building more than 300 homes in the city's Upper Ninth Ward.

"They are going to be homes for the most part," borin continued. "There are also going to be senior living condos. They are for elderly musicians who don't want to care for an entire home."

"In addition to the homes and condos there will be an Ellis Marsalis community/education center that will be built," he said of the Ellis Marsalis Center for Music, named for the patriarch of the Marsalis clan, modern jazz pioneer and native New Orleanian.

The Center will have as its focus the celebration of the music and musicians of New Orleans, and will feature indoor and outdoor performance spaces as well as practice rooms and classrooms.



Branford Marsalis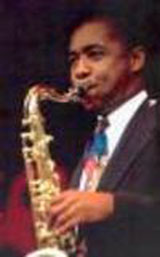 "Music is as much a part of the fabric of life in New Orleans as the cuisine, the culture," said Branford Marsalis, the award-winning saxophonist who was born and raised in New Orleans. "Katrina and Rita scattered musicians across the country, and shuttered many clubs and concert venues across the city."

"Habitat builds only low income housing," Bonin continued. "We call our chapters affiliates and all of our affiliates base their income standards on the area in which they live. It is usually a certain percentage of the average income, that the people are living below, that qualify people to be a partner family with Habitat."

"We abide by the Fair Housing Act guidelines so it doesn't matter if they are married, single, living together - none of that matters," stressed Bonin. "We have three basic criteria; You have to show a need for housing. You have to be willing to partner with Habitat, which for us means willing to work toward getting your home, either by helping build yours or the homes of other partner families. Or, if you're not able to build because of age or physical disability - they will work with you to figure out how you can contribute towards your sweat equity hours. Every affiliate has a minimum number of hours that each family has to work."

For a musician might that be giving a free concert?

"It could be," he answered. "Or, it could be working in the office. It could be any number of things."

"The way Habitat works is - it is not a hand out. It is not a give away program. You work out your sweat equity hours - and then you do have to pay off a mortgage," he said referring to Habitat's third requirement. Habitat mortgage payments go into a Fund for Humanity, which provides money to build more houses. Because of Habitat's no-profit, no-interest loans, and because the houses are principally built with volunteer labor, mortgage payments are affordable for low-income partners.

"Part of the Fair Housing Act doesn't allow anyone to discriminate based on occupation," Bonin clarified. "While we are certainly making a special outreach to musicians the village is not exclusively for musicians. But just by the shear number of musicians in the area and the fact that we are making a special outreach, we know that we will have musicians living there. But, it is also going to be open to anyone who meets the qualifications."

One of the first musicians to move into The Musicians' Village will be popular local Latin bandleader Freddy Omar. He signed up when The Musicians' Community Center, a local clearinghouse for musicians' aid housed at Tipitina's Uptown, hosted an application workshop for musicians interested in the village.

Frames for the first houses were put up at the end of March, and Habitat New Orleans' Executive Director Jim Pate estimates the first move-in date at June 5.

Omar, who is currently staying with friends in the French Quarter, hopes to move into his home early this summer.

With less than a month away from another hurricane season how are you protecting the Musicians' Village from disaster?



Branford Marsalis, Jim Pate, Harry Connick, Jr. Photo: Habitat for Humanity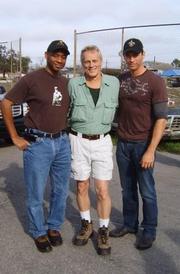 "I was there a couple weeks ago," Bonin replied. "They started to build the Musicians' Village before FEMA had released its guidelines because we didn't want to continue to wait for when the guidelines would be released," he said about one of the most distrusted organizations in America - although Bonin doesn't agree with that opinion. "Habitat took the water line level where the water rose in the Upper 9th Ward after Katrina. They took that water mark, which they perceived to be the height of as bad as it could get and went above it."

"We are now building on concrete piers. Essentially, each house has a concrete footing. The concrete footing is anchored by driving 20-30 foot long telephone polls into the ground. Then concrete is poured on top of that so that the foundation is stable."

"Up from the concrete foundation comes the metal rebar. The rebar is standing straight up and then concrete cinder blocks are put on top of the rebar. They fill the concrete cinder blocks with concrete and there is metal strapping that goes on. Once you have that - concrete cinder block foundation that is raised up 5-feet - they strap the floor system on to those concrete blocks. The foundation of the house, the flooring of the house, starts about 5-feet off the ground. If the water comes up, changes are it is way above the water line."

"Since we've done this, FEMA guidelines have come out and we are actually above what the guidelines require. There is no guarantee but we feel pretty comfortable, because we don't want to put families at future risk, either. It is our goal to build them a home they can live in as long as they wish and pass along to their family, if they wish. We are doing everything we can to make sure we are covered for flood, wind, water. Strapped down to concrete piers is the strongest building system that there is for building in hurricane country."



Volunteer workers at the Musicians' Village. Photo: Habitat for Humanity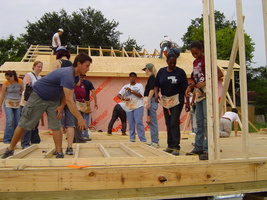 Being non profit doesn't mean no costs. It costs a lot to rebuild a town.

Last week The New Orleans Jazz Festival took place and The Dave Matthews Band did more than make music - they issued a $1.5 million challenge grant to help build the New Orleans Habitat Musicians' Village.

"After the hurricane first struck, we were shocked by the destruction, and we knew we wanted to help," said Dave Matthews Band. "We organized a concert with the Neville Brothers and the John Butler Trio shortly after the storm. The generosity of our fans and everyone involved exceeded our expectations."

That concert in Denver raised $1.5 million and is the source of funding for the challenge grant. "We want to thank the Denver community for making this grant possible," said Dave Matthews Band. "Many people donated their time and resources to keep costs to a minimum so we could maximize the donation."



Dave Matthews Band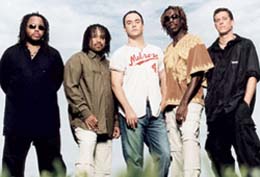 "The recovery in New Orleans is moving very slowly," said the band. "This is our way to get the word out that there is more work to do, and ask people to step up to the challenge and make a donation to help." Contributions to the New Orleans Habitat Musicians' Village will be matched dollar for dollar through the grant, raising the total donation potential to $3 million."

"They have put the money on the table," said Bonin. "They are wanting everyone else to donate whatever amount they can afford. If somebody donates $50, then $50 comes out of the matching grant."

"We are extremely grateful to Dave Matthews Band and the wonderful citizens of Denver for stepping up to the plate," said Branford Marsalis. "The New Orleans Habitat Musicians' Village is the first step in helping to replace what the city has lost. This contribution, and the others it will generate, will help ensure that New Orleans music will always have a home. That's important to me. It's important to my family. And it's a key to the recovery of the city."

"Dave Matthews Band represents the kind of leadership it will take to bring back New Orleans," said Harry Connick Jr. "Music is the essence of New Orleans and we adamantly refuse to surrender it to the wind and water. And now fellow musicians like Dave Matthews Band and others are helping us make sure that doesn't happen."

"New Orleans and its music were meant to be," said Chris Clarke, senior vice president of Habitat for Humanity International. "We couldn't ask for a better symbol of hope than the houses that are beginning to come out of the ground in the New Orleans Habitat Musicians' Village. The hard work of Branford Marsalis, Harry Connick Jr., and the New Orleans affiliate has made it possible for others, like Dave Matthews Band, to support the project."

"I think in terms of a Musicians' Village, it is probably something that is going to be unique to New Orleans," responded Bonin about any expansion plans.

"New Orleans has that particular need and music is so closely associated with New Orleans that doing this made sense. That really was the brainchild of Branford Marsalis and Harry Connick."


ART AND ABOUT


MADAME TUSSAUDS

Prince William's wax version attracts kisses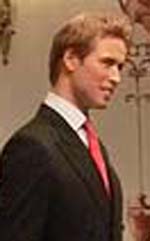 opened another wax emporium - this one in Shanghai, located on the 10th floor of the New World Department Store where Edward Fuller is the general manage. On display are 75 wax figures.

Girls wearing bridal veils stood in line to get their pictures taken with the wax image of Prince William. Other first day attendees got their photo snapped kissing Bill Clinton or reclining on a sofa with Madonna's wax likeness. Most popular image of opening day was that of the late Hong Kong singer and movie star Leslie Cheung.

Madame Tussauds Shanghai, its sixth branch in the world and the first in China's mainland, displays foreign celebrities such as President Bill Clinton, Madonna, Princess Diana and Prince William. Soccer star David Beckham and his pop singer wife, Victoria, rub shoulders with celebrity Hollywood couple Brad Pitt and Angelina Jolie. Bill Gates is there and so is Tom Cruise, and great historical figures like Albert Einstein. Missing is Prince Charles. Last November a British newspaper published portions of his diary which contained unflattering references to Chinese officials, written during his visit to Hong Kong in 1997 for the handover of the former British colony to China.



Nobel Prize winner in Physics, Chinese/American Yang Zhengning, 84, stood still for over two hours while measurements were taken for his wax image.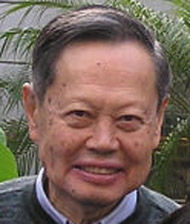 The 9,600 square-meter display also includes, as this branch's distinctive feature, a collection of contemporary Chinese figures such as the state's first cosmonaut Yang Liwei, Nobel Prize winner Yang Zhengning, Olympic champion Liu Xiang and popular stars like Yao Ming, Andy Lau, Jay Chou and Jackie Chan.

Each figure takes three to six months to complete and cost about $123,000.

Instead of displaying these models as stand-alone representations, the world famous museum has them in occupational concepts to help visitors appreciate the figures' achievements. For example, Yao Ming appears dribbling a basketball in a match and Liu Xiang is shown accepting his Olympic medal.

In addition to the displays, the museum also has interactive features such as the production of wax models. Visitors may also order wax models portraying themselves.

The Shanghai museum's interactive options allow people to have breakfast with Audrey Hepburn, shoot with Yao Ming, play football with Beckham and sing with Twins.



Audrey Hepburn in Breakfast at Tiffanys
The newest Tussauds has the first Audrey Hepburn's wax in a Breakfast at Tiffany's pose. Hepburn sits at the table with her right hand on her chin and left hand holding a cigarette. The seat opposite her is empty, a perfect photo opportunity for all cinema fans.

The power of film stars is not to be underrated. When Tussauds carried out surveys in several China cites to see what celebrities people wanted to see in wax, Hepburn topped the list.

While this museum is considered the company's most high tech, China is not the only venue for hands on experiences. Interactive is the new word for Madame Tussauds.

The New York branch offers The Movie Star Experience.You can audition for a blockbuster movie with Will Smith. Guests are provided with costumes, props and scripts.

Will Smith is the first figure with a silicone head, face and body to join Madame Tussauds New York - so fans bold enough to give him a squeeze will find him extremely lifelike!

"Steven Spielberg" is also be on hand to view the auditions.

Participants can pick from more than ten classics. Would be actors audition in a film studio complete with suspended lighting, video cameras, sound equipment and director chairs!

In London the interactive experience is to discover what it is like to be famous as customers join a host of the world's hottest celebrities! Have you got the X Factor, all the family will get the chance to grab the mic and see if they can impress the bickering judges Simon, Sharon and Louis.

Pucker up and plant a kiss on Robbie Williams's cheek and see if you can be the one to put a twinkle in his eye.

Or, join Beyonce, Angelina and Brad at the most glamorous A-list celebrity party.

The Las Vegas branch, located in the Venetian Hotel, ( See Broadway To Vegas column of October 31, 1999 ) offers the opportunity to play celebrity poker, putt around with Tiger Woods, place a scarf around Elvis' neck or select Madame Tussauds Las Vegas' newest interactive attraction, Speed. Guests get in the Winner's Circle with the legendary 'Intimidator' of NASCAR, and seven-time Winston Cup champion, Dale Earnhardt. Dressed in your favorite race gear, you wave a checkered flag, and get your picture taken.

Started in the early 1800s as a collection of death masks of guillotined French aristocrats, Madame Tussauds today has five other branches in London, Amsterdam, Hong Kong, Las Vegas and New York.



AVERY FISHER CAREER GRANTS of $15,000 have been awarded to cellist Efe Baltacigil, violinist Erin Keefe, hornist Jennifer Montone, violist Richard O'Neill and the Pacific Quartet.

Avery Fisher Career Grants are part of the Avery Fisher Artist Program, which was established by Avery Fisher in a gift to Lincoln Center in 1974, and includes the Avery Fisher Prize. The Avery Fisher Career Grants give professional assistance and recognition to talented instrumentalists and chamber ensembles that have great potential for major careers. Since the grants were first made in 1976, 102, including this year's, have been made. All the recipients are working musicians. Past Avery Fisher Career Grant recipients include violinists Joshua Bell, Hilary Hahn and Gil Shaham, pianist Jonathan Biss, and cellist Matt Haimovitz. Past winners of the Avery Fisher Prize include the Emerson String Quartet, cellist Yo-Yo Ma, violinist Midori and pianist Emanuel Ax.


BECOME A SUPPORTER


For a donation of twenty dollars we encourage your opinions regarding topics of interest or what you feel we may have spent too much time covering.

We will also send you a perfectly acceptable Broadway To Vegas mousepad and a really nifty thank you note.

Please allow two weeks for delivery of your mousepad and thank you note. For that you will need to provide a name and mailing address. All information is kept confidential. We accept PAYPAL. Thank you for your interest.


SPREADING THE WORD


THE LIVES OF WOMEN WITH JANE FONDA A selection of readings that explore women's inner lives and public struggles, including a reading by Jane Fonda from her autobiography, My Life So Far. Lois Smith will read a story by Yiyun Li, Brenda Wehle will read a story by Monica Wood, and Myra Lucretia Taylor will read poems by Maya Angelou.

May 10 at the Peter Jay Sharp Theatre in NYC.

BARBARA ROBERTSON a multiple Jeff Award winning actress in Chicago and teacher of a Master Class in acting at Columbia College. She will speak about making a living as an actor in Chicago. Monday May 15 at The Theatre of Western Springs in Western Springs, IL.

JANE PAULEY in Growing Up Pauley We have come to know her on television, from the co-host of the Today Show to Dateline NBC. Yet there is much more to learn from her best-selling memoir. Skywriting: A Life out of the Blue, tells of the highs and lows in a charmed life. In her struggle with bipolar disorder, she reveals her feelings about landing in one of the most prominent positions in television at the age of 25; family secrets; and her "tangled feelings" about juggling work and motherhood. Monday, May 8 at the State Theatre in New Brunswick, NJ.

VOX 2006 Showcasing American Composers is the only program of its kind in the country, giving composers the opportunity to hear new works and works-in-progress with full orchestra and professional soloists. New York City Opera's exciting program offers audiences a sneak peek at the opera of tomorrow, and composers get a test audience for their new musical ideas. Composers such as Mark Adamo, Charles Wuorinen, Richard Danielpour, and Michael John LaChiusa had pieces first featured in VOX that have gone on to define an American musical voice.

Next weekend, join Music Director George Manahan, Composer-in-Residence Mark Adamo, soprano Lauren Flanigan and many others, as City Opera brings VOX downtown to New York University's Skirball Center, an intimate new theater devoted to developing young audiences for live performances. The City Opera Orchestra will play excerpts from twelve innovative new works from both established and emerging composers.

Today's (May7) panel discussion is on Opera Electronica. Moderator: Tod Machover. Participants: Mason Bates, Justine F. Chen, Anne LeBaron, Stephen Andrew Taylor.

Talk-backs with the composers and other exciting events make up this festival which is free and open to the public.



THE PIRATE Music and Lyrics by Cole Porter. Conceived for the stage by Zack Manna. Book and Additional Lyrics by David Levy and Zack Manna. Additional Music by Brad Ross.

– A new Cole Porter musical adapted from a classic Vincent Minnelli film that starred Judy Garland and Gene Kelly had begun its theatrical life at the Prince Music Theater with the opening preview taking place last night Cole Porter's The Pirate runs through May 28.

This fresh take on a Caribbean romantic adventure brings to the stage Cole Porter hits like Be a Clown and What Is This Thing Called Love? as well as less familiar gems like the bold ballad of Mack the Black and the pulsing rhythms of Voodoo, a provocative number cut from the film as too sexy for the times.

Cole Porter's The Pirate is a comic adventure about a highborn but penniless young West Indies woman, Manuela, whose aunt wants to get rich by marrying her off to the wealthy mayor of the island. Dreaming of romance and the freewheeling life of pirates, Manuela falls in love with a dashing traveling actor who masquerades as the pirate of her dreams. Hijinks ensue as young love meets powerful opposition from all sides – including the real pirate himself, whose identity will surprise everyone!

Prince Associate Artistic Director Richard M. Parison, Jr. will direct the premiere of The Pirate. Steven Freeman joins the creative team as music director and Chase Brock as choreographer.

The new production includes sets designed by acclaimed Broadway designer, Ray Klausen. The lighting will be designed by Shelley Hicklin, and costumes designed by Mark Mariani. Sound Design will be by the Prince resident sound designer, Nick Kourtides.

GOLDA'S BALCONY Valerie Harper stars as Golda Meir in the solo-performer bio-play by William Gibson. May 9 - 21 at the Hippodrome Theatre in Baltimore MD.

MADAME BUTTERFLY

Janice Watson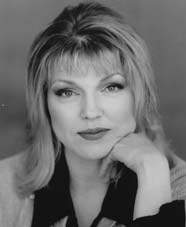 The Oscar-winning director and writer Anthony Minghella stages an original and visually stunning new production of Puccini's 'Japanese tragedy' in collaboration with an internationally-renowned creative team and an outstanding British cast.

First performed at La Scala, Milan in 1904, Madame Butterfly is one of the world's most popular operas. The exquisite beauty of Giacomo Puccini's timeless music underscores an emotional and thrilling story of devotion, honor and betrayal set in Nagasaki, Japan. The exotic tale of the young Japanese geisha girl Cio-Cio-San ('Butterfly') and her unwavering love for a callous American Naval Lieutenant, has captivated audiences worldwide for over 100 years.

David Parry, a guest conductor for the world's leading opera companies and orchestras,conducts the 70-piece orchestra. Associate Director and Choreographer is Carolyn Choa. Set designer is Michael Levine. Oliver award-winning lighting designer is Peter Mumford and Chinese-born New York fashion designer Han Feng has created the production's breathtaking costumes.

Butterfly's young child is represented in the Bunraku tradition, worked by three visible black-clothed operatives the Blind Summit Theatre.

The production stars; Janice Watson, Gwyn Hughes Jones, Rhys Meirion, David Kempster, Jean Rigby, Alan Oke, Alan Oke, Toby Stafford-Allen, and Stephanie Marshall. The Puppeteers are; Mark Down, Nick Barnes, Finn Caldwell and Giulia Innocenti.

Madam Butterfly is a co-production with the Metropolitan Opera, New York, and Lithuanian National Opera and is supported by Lord and Lady Laidlaw and Lesley and Ella Knox.. Presented by the English National Opera May 10 · 12 · 16 · 25 · 27 · 31 London Coliseum.

SHERLOCK HOLMES: THE FINAL ADVENTURE Adapted by Stephen Dietz. Directed by David Ira Goldstein.

A World Premiere in association with Arizona Theatre Company.

Sherlock Holmes has been foiling the plots of the world's most insidious criminal minds for over 100 years. With his unparalleled gifts for perception, stealth, and wit, no villain has ever gotten the best of the great detective… until now. Enjoy the latest work of prolific playwright Steven Dietz as he pits Holmes against his two most vicious foes: certain death and impassioned love.

Dietz's adaptations have been produced in over 100 regional theatres, off-Broadway, and abroad.

May 12 - June 11 at the Pasadena Playhouse in Pasadena, CA.

BRIGHT IDEAS a dark comedy by Eric Coble. A sharp-witted dark comedy that proves getting your child into the right school can be murder! The Bradleys are determined social climbers, obsessed with getting their son into Bright Ideas Early Childhood Development Academy, the crème de la crème for the three-foot-and-under crowd. When they discover their son has been placed on a mile-long waiting list, their craze drives them to extreme measures. The young couple descends into madness and mayhem as they cook up a scheme (with a whole lot of pesto) to guarantee their son a slot. Like a scene out of Shakespeare's Macbeth, when the Bradleys achieve their goal, their lives spiral out of control and their misdeeds come back to haunt them. May 12 - June 3 at the Carpenter Square Theatre in Oklahoma City.

VANCOUVER ISLAND INTERNATIONAL CHILDREN'S FESTIVAL returns with its unique brand of 'education through entertainment' for kids of all ages this May 10 - 13. Performers from Australia, Asia, Africa, the USA and three Canadian provinces will bring an amazing array of arts and culture to Nanaimo's stages and downtown plazas

Vancouver's Skookum Cirque leads the show this year, the first time a domestic company has headlined the seven year old Festival. West Africa's Manding Jata, Barking Gecko Theatre Company from Australia, Quebec's rocking retro culture group called Le Groupe Swing, New York's Tiny Ninjas performing Hamlet and an Inuit/Robert Munsch puppetry interpretation by Rag and Bone Theatre make up the rest of the program.

Interactive workshops range from instruction of Origami art to String Games, described as a version of "cats cradle on steroids," testing stage skills in a mini-course of Acting for Film & TV; to Japanese Taiko Drumming, Hip Hop dancing, and First Nations Arts & Culture. Free Activity Centers will include sandcastle sculpting, an art wall, face painting, hairworks, and the return of Clay Play.

WITNESS FOR THE PROSECUTION by Agatha Christie.

Through June 4 in the Robert S. Marx Theatre of the Cincinnati Playhouse.

REPRISE! BROADWAY'S BEST will present the third and final event in the Marvelous Musical Monday series for the 2005/06 season, Amick Byram, Kevin Earley, Jean Louisa Kelly and Vicki Lewis starring in The Songs of Rodgers & Hammerstein, with musical direction by Steven Smith, choreography by Lee Martino and direction by Nick DeGruccio.

Monday, May 8 at UCLA's Freud Playhouse, Los Angeles.

LAUGHING WILD by Christopher Durang who admits that he penned the piece from an unedited point of view, almost stream of consciousness. The result is a rowdy ride of a play skewering the perils of modern life, whose first act is comprised of two whiplash-like monologues by characters simply called Woman and Man, who, unbeknownst to either of them, meet in a fateful encounter in the canned fish aisle of a grocery store.

This incident provides a jumping off place where both proceed to expostulate upon the frustrations of their daily lives in an unforgiving urban environment. In the second act they interact through a series of individual dreams that involve, among other improbabilities, Mother Teresa, Sally Jesse Raphael, the Harmonic Convergence and The Infant of Prague. Lost Nation's guest director is Greg Brevoort. He will be joined by popular returning LNT guest actors Maura O'Brien and Daniel Sherman.

May 11 - May 28 at Lost Nation Theater in Montpelier, Vermont.

NORMA & WANDA a show which marks the third Jeff Daniels play to move from the Purple Rose Theatre in Chelsea to the Gem Theatre Stage in Detroit.

A farce, Norma & Wanda follows two very different sisters as they get themselves into an outrageous pickle with an old high school boyfriend, a chaotic church social, and a secret family recipe for Christmas sausage.

It's Christmas time and Norma, a soft-spoken loving wife, is busily preparing her famous peanut butter balls for the Baby Jesus Memorial Brunch. Wanda, her sister, is a hard-edged woman with a big heart whose boyfriend stood her up and now she wants revenge. What happens when she runs into an old high school flame and has him put the hurt on her man? - a lot. When Paulie Perkins, the old high school flame, and Mary Sue, the good-intentioned church socialite arrive, hilarity ensues. Add Norma's grouchy husband and the peanut butter really hits the fan...and the floor... and the walls... this is one over-the-top comedy.

Norma & Wanda originally premiered at the Purple Rose Theatre in Chelsea, Michigan on Thursday, January 20, 2005. It ran for seven weeks and broke the Purple Rose Box Office record.

Performances at the Gem Theatre through Sunday May 21.

THE LATE GREAT HENRY BOYLE a new play by emerging Livonia playwright, David MacGregor. In this delightful love story, meet the endearingly befuddled Henry Boyle, an intensely sincere and very private professor of medieval studies who has just been ditched by his wife. A total social misfit who doesn't even watch television, Boyle camps out in his tiny office and - to make the loneliness bearable - writes a novel that inexplicably makes him an overnight pop culture sensation.

Directed by PRTC Artistic Director Guy Sanville, the cast includes Randall Godwin, Paul Hopper, John Lepard, Wayne David Parker and Inga R. Wilson.

Performance through June 3 at The Purple Rose Theatre in Chelsea, MI.

STOMP is explosive, provocative, sophisticated, sexy, utterly unique and appeals to audiences of all ages. The international percussion sensation has garnered an armful of awards and rave reviews, and has appeared on numerous national television shows. The eight-member troupe uses everything but conventional percussion instruments - matchboxes, wooden poles, brooms, garbage cans, Zippo lighters, hubcaps - to fill the stage with magnificent rhythms. Performances May 9-21 at The Pantages Theatre in Los Angeles.

THE LONG CHRISTMAS RIDE HOME by Paula Vogel. West Coast Premiere directed by Basil Twist. Choreography by Joe Goode. featuring Shamisen master Philip Flavin and dancer Jess Curtis. Bay Area puppeteers provided by Lunatique Fantastique.

An exciting new work by the Pulitzer Prize-winning author of How I Learned to Drive and The Baltimore Waltz. A single, sudden act of violence shatters the lives of three siblings – and also unites them. Dubbed by Ms. Vogel as her "love poem to San Francisco," this lyrical and haunting new work combines live actors and Bunraku puppets to portray a love strong enough to reach beyond death to heal the inescapable legacies of childhood. The Long Christmas Ride Home brings together a unique collection of accomplished artists in a production that plays with theatrical form and structure in unexpected ways.

Dubbed by Ms. Vogel as her "love poem to San Francisco," the play takes its cue from Japanese puppet theatre, using music, dance and poetry to tell this sprawling story that spans decades. In her long and celebrated career, Paula Vogel has tackled many taboo subjects: AIDS, incest, abuse, prostitution. It is her ability to create emotional truth in these uncharted territories that has made her one of the most produced playwrights around the country.

May 13 - June 11 at the Northside Theatre in San Francisco.

VERDI'S MACBETH Verdi took Shakespeare's tragedy to new heights with his brilliant opera adaptation.

Starring Andrea Gruber, Elena Zelenskaya, Gordon Hawkins, Louis Otey, Joseph Calleja, Burak Bilgili. Leodigario Del Rosario, Daniel Aarthun, Byron Ellis, David Korn, Max Seifert, Graeme Aegerter, Daniel Aarthun, Archie Drake. Emily Clubb. Nicola Luisotti.

Directed by Bernard Uzan.

Set Designer is Robert Israel. Costume Design by Robert Israel. Lighting Design by Christopher Akerlind. Hair and Makeup Design by Joyce Degenfelder. Chorusmaster is Beth Kirchhoff. Fight Director is Geoffrey Alm. Production Stage Manager is Clare Burovac. Scenery by Seattle Opera Scenic Studios. Costumes by Seattle Opera,Costume Shop. English Captions by Jonathan Dean.

Orchestra: Violin I: John Weller, Concertmaster. Mariel Bailey, Jun Liang Du, Xiao-Po Fei, Timothy Garland, Peter Kaman, Leonid Keylin, Clark Story, Jeannie Wells Yablonsky, Kyung Chee Yeung and Arthur Zadinsky.

Violin II: Michael Miropolsky, Principal. Kathleen Stern, Jennifer Caine, Linda Cole, Ingrid Frederickson, Virginia Hunt Luce, Larisa Miropolsky, Eric Scott and Alicia Yang.

Viola: Dorothy Shapiro, Principal. Timothy Hale, Timothy Christie, Penelope Crane, Laura Renz, Richard Skerlong and Laurel Wells.

Cello: Susan Williams, Principal. Amos Yang, Virginia Dziekonski, Richard Eckert, Charles Jacot, Rajan Krishnaswami and Page Smith Bilski.

Bass: Todd Larsen, Principal. Steve Schermer, Nancy Page Griffin, Ben Musa and Ronald Simon.

Flute: Karla Flygare, Principal. Zartouhi Dombourian-Eby. Oboe: Nathan Hughes, Principal. Stefan Farkas. English Horn: Stefan Farkas. Clarinet: Laura DeLuca, Principal. Jennifer Nelson. Bassoon: Paul Rafanelli, Principal. Mike Gamburg. Horn: Susan Carroll, Principal. Jim Weaver, Jeff Fair, Scott Wilson. Trumpet: David Gordon, Principal. Brian Chin. Trombone: Ko-Ichiro Yamamoto, Principal. David Lawrence Ritt, Stephen Fissell. Cimbasso: Christopher Olka, Principal. Timpani: Michael Crusoe, Principal. Percussion: Ron Johnson, Principal. Matthew Kocmieroski. Harp: Valerie Muzzolini, Principal. Banda Oboe: Dan Williams, Principal. Bassoon: Mona Butler, Principal. Steve Morgan. Contrabassoon: Francine Peterson. Clarinet: Larey McDaniel, Principal. Craig Rine, Kevin Morton. Trumpet: Charles Butler, Principal. Vincent Green. Personnel Manager: Ron Simon. Assistant Personnel Manager: Sande Gillette. Seattle Opera Staff Music Librarian: Amy Martindale. The orchestra is composed of members of the Seattle Symphony Orchestra. Revolving members of the string sections are listed alphabetically.

Chorus Soprano: Joyce Allison, Donna Baldwin, Fran Eisenman, Karen Early Evans, Melanie Hingson, Dana Johnson, Barbara Jones, Mary McLaughlin, Kaileen Miller, Letitia C. Page, Alexandra Picard, Emily Riesser, Elizabeth Ripley, Eleanor Stallcop-Horrox, Karen Urlie.

Mezzo-Soprano: Marana Avant, Abigail Victoria Brown, Laura Eichelberger, Nancy Hebert, Holly Johnson, Alison Kautz-Ayala, Celia Kerr, Jean Leavens, YeonSoo Lee, Carmen Leon, Gail Neil, Diane Radabaugh, Susan Salas, Maria Valenzuela, Julie Way.

Tenor: Noah Baetge, Guy Bogar, Stephen L. Jones, Dustin Kaspar, Bernie Kwiram, Bob Leavens, Ian Lindsay, Glenn Nielsen, Rick Olsen, Tim Proctor, Karl Reyes, George Scott, Marcus Shelton, Vince Velie, Stephen Wall.

Bass/Baritone: Dan Aarthun, Garry Aganesyánts, Michael Beetham, Brian Box, Jay Cook, Michael Dunlap, James Elliott, Craig Grayson, Tom Hingson, Greg Lewis, Eric Molgard, Michael Monnikendam, Misha Myznikov, Danny Oakden and Daniel Yarr.

Actors; Geoffrey Alm, Bob Borwick, Casey D. Brown, Alban Dennis, Keith Hitchcock, Adam Larmer, John Lynch, Robert MacDougall, Aaron Orensky, Matthew Orme, Michael Patten and Ryan Spickard.

Supernumeraries; Luther M. Hintz, Supernumerary Captain. Diane Abbey, Linda Bauer, Tracy Anne Biggs, Jeannine Clarke, Jacqueline Delecki, Abigail Duell, Kay Ethen, Rosetta Greek, Masumi Hayashi-Smith, Wen Mai Hill, Alyssa Kay, Trish LaGrua, Danielle Lewis, Cathleen Macellari, Emma May, Nathan May, Lisa Montalto, Anna Percival, Olivia Taguinod, Galina Tutunenko, Brynn Tweeddale, Scott Webster and Judy Whetzel.

This production of Macbeth is co-produced by Seattle Opera and Arizona Opera.

Presented by the Seattle Opera. Opened Saturday with performances through May 20, at McCaw Hall.


| | | |
| --- | --- | --- |
| | | |
WHO'S WHERE


KITTY CARLISLE HART presents her one-woman show, Here's To Life, for one night only. "Nobody knows the stories I know because I'm the only one left who knew them!" Her career has been a non-stop journey across America's creative landscape. In her acclaimed one-woman show, Hart gives us a wonderful first-hand account of the artists and the artistry that made Broadway Broadway!

Sunday May 14th as part of the celebration of Olney Theatre Center's Gala 2006.Olney, MD.

JOHN PIZZARELLI opens a six night engagement Tuesday, May 9, at Dimitriou's Jazz Alley in Seattle, WA.

OAK RIDGE BOYS entertain Friday, May 12 at the Tulip Time Festival in Holland, Michigan.

PRESERVATION HALL JAZZ BAND on stage Tuesday, May 8, at the McCarter Theatre in Princeton, NJ. On Friday they open a three night stand at the Cincinnati Pops Music Hall.

VAN MORRISON perform Monday, May 8 at the S.E.C.C. in Glasgow, Scotland. On Tuesday they are on stage at the Manchester Evening News Arena in Manchester, England. Other stops across the pond this week are a Thursday date at the NEC Arena in Birmingham and a Friday show at Hallam FM Arena in Sheffeld.

ANN HAMPTON CALLAWAY in the spotlight Saturday, May 13, at the Cerritos Center in Cerritos, CA.

BILL CHARLAP on stage Saturday, May 13, at the Annenberg Centre in Philadelphia, PA.

CHRIS BOTTI on Wednesday, May 10, begins a five night engagement at the Mohegan Sun Casino in Uncasville, CT.

MARIAN McPARTLAND the reigning queen of jazz piano for 65 years - Winner of a DownBeat Lifetime Achievement Award and journalism's prestigious Peabody Award for her work as the genial host of NPR's Piano Jazz now celebrating its 25th year on the airwaves! McPartland performs accompanied by her trio on bass and drums Wednesday, May 10 at the Flynn Center in Burlington, Vermont.

CHARLES COCHRAN legendary singer & pianist performs with an evening of standards called The Night Has A Thousand Eyes. Appearing on Sundays and Mondays in May, he will present a rotating selection of songs from the Great American Songbook including songs he has recorded by Burton Lane, Johnny Mercer, Rodgers & Hammerstein, Irving Berlin, Leonard Bernstein, Comden & Green, Brown & Kahn, Cole Porter, Jerome Kern and Charles Cochran. Sundays and Mondays beginning May 7th at Danny's Skylight Room, NYC.

JOHN PRINE performs Monday, May 8, at the Grand Theatre in Wausau, WI. Other Wisconsin dates this week include a Wednesday engagement at the Overturn Center for the Arts in Madison. On Friday the show is at the Fox Cities Performing Arts Center in Appleton and on Saturday he's on stage at the Milwaukee Theatre in Milwaukee.

ELVIS COSTELLO center stage Wednesday, May 10, at Symphony Hall in Boston. Friday he can be enjoyed at the Academy of Music in Brooklyn. Saturday finds him at the Fox Theatre in Atlanta.

JOHNNY MATHIS opens a two night stand Friday at the Las Vegas Hilton.

JAMIE CULLUM performs Tuesday, May 9, at the Tampa Theatre in Tampa, FA On Wednesday he in Orlando at Hard RockLive. Friday has him in the spotlight of the Florida Theatre in Jacksonville. Next Sunday he is at the Gypsy Tea Room in Dallas, Texas.

JOHN TESH on stage next Sunday, May 14, at the House of Blues in San Diego.

JIM BRICKMAN entertains Saturday, May 13, at the Midland Theatre in Kansas City. Next Sunday he's in the spotlight at Meyerson Symphony Hall in Dallas.

PEARL JAM opens a two night gig at the Air Canada Centre in Toronto on Tuesday. ON Friday they are at the Pepsi Arena in Albany, NY. On Saturday they'll be performing at the New England Dodge Music Center in Hartford, CT.

BRUCE SPRINGSTEEN will be doing turn away business Monday, May 8, at the Carling Apollo Hammersmith in London. On Wednesday the show is at the Palais Omnisports in Paris. Friday finds Bruce and his musicians at the Forum in Milan, Italy. On Saturday they can be enjoyed at the Badalona in Barcelona, Spain.

THE GO GOs on stage Thursday, May 11, at the Desert Diamond Casino in Tucson. On Friday they move down the road to Phoenix for a show at the Celebrity Theatre. Saturday finds them at the Taste of Addison Festival in Addison, Texas.

FAITH HILL AND TIM McGRAW will be pleasing their fans this evening, Sunday, May 7, at the Van Andel Arena in Grand Rapids, Michigan. On Friday they'll be on stage at the HSBC Arena in Buffalo, NY. On Saturday the show is at the Mellon Arena in Pittsburgh, PA.

DEE DEE BRIDGEWATER on stage Thursday, May 11 at The Kennedy Center in Washington, D.C.

BIG BAD VOODOO DADDY AND THE NEVILLE BROTHERS performs Tuesday, May 9 at the MGM Grand in Detroit, Michigan.

FIONA APPLE on stage Tuesday, May 9 at the House of Blues in Myrtle Beach, SC.

THE COUNT BASIE ORCHESTRA presented by Celebration Series This seminal jazz orchestra began in 1935 and the sound still swings, played by musicians who played alongside Count Basie himself for years. The band recently received a Grammy for "best large jazz ensemble performance Thursday, May 11 at the Barre Opera House in Barre, Vermont.


PIFFLE AND PROFUNDITIES


HAPPY BIRTHDAY MUSIC When Queen Elizabeth II celebrated her 80th birthday at a family dinner at Kew Palace hosted by her eldest son, Prince Charles and his wife The Duchess of Cornwall music was plentiful. There was a selection of Handel's Water Music played by 12 musicians from the London Chamber Orchestra, of which The Duchess of Cornwall is Patron, under the direction of Christopher Warren Green.

Members of The Royal Family stood on the steps outside the front of Kew Palace to watch a firework display, which was set to music from the last 80 years. The fireworks were set to music from across the Queen's past eight decades, with the tunes including Jailhouse Rock by Elvis Presley, Glenn Miller's In the Mood and the rock group Queen's Don't Stop Me Now.

The musical soundtrack also included Diamonds Are Forever sung by Shirley Bassey, a rendition of All that Jazz and Bjork's It's So Quiet.

The final selection was Happy Birthday.

MOTHER'S DAY is being celebrated at the Bristol Riverside Theatre. On Mother's Day, Sunday, May 13, free flowers for all ladies attending the production of Baby.
















Next Column: May 14, 2006
Copyright: May 7, 2006. All Rights Reserved. Reviews, Interviews, Commentary, Photographs or Graphics from any Broadway To Vegas (TM) columns may not be published, broadcast, rewritten, utilized as leads, or used in any manner without permission, compensation/credit.
Link to Main Page
---
Laura Deni


CLICK HERE FOR COMMENT SECTION