! >
Broadway To Vegas
  
  REVIEWS INTERVIEWS COMMENTARY NEWS

| | |
| --- | --- |
| | |
JESUS CHRIST SUPERSTAR LIVE SOUNDTRACK CD REVIEW - - MEAN GIRLS ON BROADWAY REVIEW - - THROUGH A DIFFERENT LENS: STANLEY KUBRICK PHOTOGRAPHER - - 2018 MUSICARES CONCERT FOR RECOVERY BENEFIT - - THE ACTORS FUND GALA - - 2018 ARENA STAGE GALA - - THE OLD VIC TURNS 200 - - HEAVENLY BODIES: FASHION AND THE CATHOLIC IMAGINATION - - DONATE . . . Scroll Down





Copyright: May 6, 2018
By: Laura Deni
CLICK HERE FOR COMMENT SECTION


JESUS CHRIST SUPERSTAR LIVE SOUNDTRACK CD SOUNDS BETTER THAN THE BROADCAST


Sinister strings - dramatic strings - a powerful overture.

Rock vibrant. Every word easily understood.

Perfect sound. There were a few sound glitches in the impressive, live NBC airing, which have been corrected in this Jesus Christ Superstar Live! 2 disc CD released by Masterworks Broadway.

If you thought Brandon Victor Dixon was impressive on the NBC broadcast, he's even more powerful on this CD - if that is even possible.

The audience background responses are exhilarating. Great orchestrations and the musicianship couldn't be better.

Even if you own recordings of other presentations, with this version you can enjoy John Leggend, Sara Bareilles, Brandon Victor Dixon, Alice Cooper, Beth Daniels, Jin Ha and Eric Gronwall.

This Jesus Must Die, Tract 5, builds from the main chant "He is dangerous" - repeated by the soft back up chorus - is effective at constructing a mob mentality. The lyrics are articulate, easily heard with balanced sound. The number builds into an inciting mantra.

The arriving and descending horns on Tract 7 SimonZealotes/Poor Jerusalem are impressive. The musical tone seamlessly shifts to gentle. Pilate's Dream is so authoritative and when the command is to 'get out' - get. That is followed by the eerie and momentum building The Temple

Everything's Alright followed by I Don't Know How To Love Him is the standout showcase for the always perfect Sara Bareilles. Reactions from the audience are at just the right bars.

Damned for All Time/Blood Money is as rockin' with Dixon's low voice as dramatic and powerful as the previous tract was poignant..

The ensemble chant of 'do not do that' is chilling and ends disc 1.



Brandon Victor Dixon in Jesus Christ Superstar.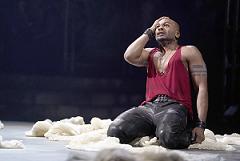 Disc 2 begins with the Ensemble, Jesus and apostles performing a lengthy The Last Supper. During the opening Ensemble portion, what sounds like a flute or piccolo in the background is gorgeous, only I can't find the listing of any of the musicians playing either of those instruments, which the producers may have included under woodwinds.

Pilate and Christ is every bit as ruckus as it needs to be. This is the disc which contains iconic rocker Alice Cooper as King Herod performing King Herod's Song. The live performance almost stopped the show. Chances are you'll also repeat this track.

Of course Track 12 Superstar tears up the place. 'The Crucifixion is performed by Legend. His line of "My God, why have you forsaken me," is backed by a tinkling piano. Tract 14 John Nineteen: forth-one an instruments begins with the large string section. Disc 2 even includes Tract 15, the Curtain Call, with a revved up Superstar backing the cast bows.

Everything you could desire in the CD of the live performance is captured in this CD. Buy and enjoy.

Under the direction of Nigel Wright other musicians adding talent and energy are: Matt Rohde, keyboards 1 - Brian Taylor, Keyboards 2 - Edwin Livingston, bass - Jamey Tate, drums - Tim Quick and Dillon Kondor, guitars - Rolando Matias-Matos, percussion - Shawn Edmonds, trumpet - Tom Murray, woodwinds - Rachel Drehmann, French horn - Juliette Jones, concert mater - Ina Paris, violin 2 - Christiana Liberis - viola - Adele Stein, cello - Ally Jenkins, Bruce Dukov, Stephanie Matthews, Gina Dyches, Yumi Oshima, Jessie Montgomery, Alex Weill, and Jannina Norpoth, violin - Todd Low, Jarvis Benson, viola - Patrice Jackson-Tilghman, Andrew Borkowski, cello - Brandon Niederauer, guitar - Ravi Best, trumpet - Jason Jackson, trombone - Ian Donald and Sara Cyrus, French horn - Aaron Heck and Alden Banta, woodwinds.

Members of the ensemble are: Justin Matthew Sergent, Heath Saunders, Rory Donovan, Conor Ryan, Mike Evariste, Vince Oddo, Angel Lozada, Billy Lewis Jr., F. Michael Haynie, Joel Perez, Joey Taranto, Jonah Platt, Justin Gregory Lopez, Kyle Taylor Parker, Mykal Kilgore, Micaeka Diamond, Melody Betts, Syndee Winters, Abby Corrigan, Bre Jackson, Charissa Hogeland, Christina Dwyer, Felicia Boswell and Lauren Zakrin.

Recorded by Andrew Hey. Mixed by Harvey Mason, Jr. and Andrew Hey. Additional engineering by Derik Lee. Music production manager Janet Weber. Music Coordinator Michael Aarons. Music Coordinator for Harvey Mason Media is Danielle Engen. Keyboard programmer Stewart Andrews. Associate keyboard programming Dave Weiser. Music assistant Justin Ward Weber. Assistant engineers Aaron Berton and Brendan Morawski. Mixed at Jungle City, New York City. Additional mixing at Hundredup Studio, Los Angeles. Mastered by Oscar Zambrano and Daniel Alba at Zampoi Productions, New York City.

Desert colored inspired photographs by Virginia Sherwood and James Dimmock are featured in the accompanying booklet which also contains song lyrics. However, certain sections contain off white printing on mustard colored and sand backgrounds making it difficult to read.






E-Book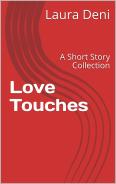 Soft back Book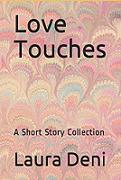 Broadway To Vegas is supported through advertising and donations. Priority consideration is given to interview suggestions, news, press releases, etc from paid supporters. However, no paid supporters control, alter, edit, or in any way manipulate the content of this site. Your donation is appreciated. We accept PAYPAL. Thank you for your interest.


ART AND ABOUT


HEAVENLY BODIES: FASHION AND THE CATHOLIC IMAGINATION the Costume Institute's spring 2018 exhibition - at The Met Fifth Avenue and The Met Cloisters - will feature a dialogue between fashion and religious artworks from The Met collection to examine the relationship between creativity and the religious imagination.
,br> Serving as the cornerstone of the exhibition, papal robes and accessories from the Sistine Chapel sacristy, many of which have never been seen outside The Vatican, will be on view in the Anna Wintour Costume Center.
,br> Fashions from the early 20th century to the present will be shown in The Met's Medieval and Byzantine galleries and at The Met Cloisters alongside religious artworks, to provide an interpretative context for fashion's engagement with Catholicism.

May 10 - October 8, 2018 at The Met Fifth Avenue in New York City and The Met Cloisters.

THE FUTURE STARTS HERE Exploring the power of design in shaping the world of tomorrow. From smart appliances to satellites, artificial intelligence to internet culture, this exhibition will bring together more than 100 objects as a landscape of possibilities for the near future.

Opens May 12, 2018 at the V&A Museum in London.

THROUGH A DIFFERENT LENS: STANLEY KUBRICK PHOTOGRAPHER

Stanley Kubrick was a Look magazine photographer when he caught himself in the mirror of Rosemary Williams, a showgirl, in 1949. Look Magazine Collection, Library of Congress, Prints & Photographs Division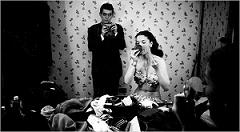 Explore a formative phase in the career of one of the 20th century's most renowned motion picture directors.

Stanley Kubrick was just 17 when he sold his first photograph to the pictorial magazine Look in 1945. In his photographs, many unpublished, Kubrick trained the camera on his native city, drawing inspiration from the nightclubs, street scenes, and sporting events that made up his first assignments, and capturing the pathos of ordinary life with a sophistication that belied his young age.

Through a Different Lens: Stanley Kubrick Photographs features more than 120 photographs by Kubrick from the Museum's Look Magazine archive, an unparalleled collection that includes 129 photography assignments and more than 12,000 negatives from his five years as a staff photographer. For any fan of Kubrick's films, the exhibition explores a formative phase in the career of one of the 20th century's most renowned motion picture directors.

Opened May 3, 2018 and is on exhibit through October 28, 2018 at the Museum of the City of New York.



E-Book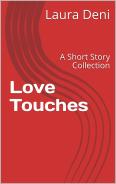 Soft back Book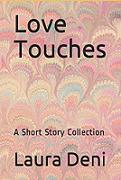 SWEET CHARITY


THE ACTORS FUND GALA will celebrate Academy Award-winning actor and filmmaker Warren Beatty, Tony Award-winning Broadway and film director Kenny Leon, currently director of Children of a Lesser God on Broadway, two-time Tony Award-winning actress, singer and dancer Chita Rivera, and Golden Globe-winning, Academy Award and Emmy-nominated actress Uma Thurman.

They will be awarded The Actors Fund's Medal of Honor.

The event begins with cocktails followed by dinner and include special tribute performances by guest artists.

"It's fitting that The Actors Fund honors Warren Beatty, Kenny Leon, Chita Rivera and Uma Thurman, four legends of the film, theater and dance worlds," said Brian Stokes Mitchell, Chairman of The Actors Fund. "Their artistry represents the best of our industry, and they are individuals who lead with their heart, showing boundless compassion for those in need in our entertainment and performing arts community."

The Actors Fund is a national human services organization that fosters stability and resiliency, and provides a safety net for performing arts and entertainment professionals over their lifespan. Through offices in New York, Los Angeles and Chicago, The Fund serves everyone in film, theater, television, music, opera, radio and dance with programs including social services and emergency financial assistance, health care and insurance counseling, housing, and secondary employment and training services. Monday, May 14, 2018, at New York Marriott Marquis, New York City.

2018 ARENA STAGE GALA honoring Mayor Muriel Bowser. an exclusive evening of celebration as Broadway legend Maurice Hines returns to Arena Stage as Master of Ceremony for this one night only performance with international touring artist and global humanitarian Mary McBride.

McBride is also the founder of The Home Tour which brings high energy, high impact, live shows to audiences where they least expect it, including orphanages in Pakistan, disability centers in Vietnam, senior centers on the Estonian-Russian border and women's prisons in Albania.

Arena Stage will present D.C. Mayor Muriel Bowser the Beth Newburger Schwartz Award, in recognition of her commitment to and support of the arts throughout Washington D.C. The Beth Newburger Schwartz Award is an annual recognition awarded to a woman in the Washington community whose life and career have made important contributions to our city, not just in the arts, but in all areas of public life. Past recipients have included the award's namesake and Arlene R. Kogod. Additionally, Jessica Stafford Davis, founder and CEO of The Agora Culture, will be honored as an Emerging Leader in recognition of her passion and entrepreneurial support of the arts.

Event Chairs are Lavern Chatman and Maggie FitzPatrick.

Cocktail reception, followed by a performance by Mary McBride featuring Maurice Hines as Master of Ceremony. A seated dinner concludes with the presentation of the Beth Newburger Schwartz Award and Emerging Leader recognition on Thursday, May 10, 2018 at Arena Stage in Washington, DC. All proceeds support Arena Stage's award-winning artistic productions and community engagement programs.

STEPPENWOLF'S ANNUAL GALA join co-chairs Verett Mims, Elliot Stultz, Audrey Francis & Chris Froseth, Cathy and James Vincent Meredith, and Jeff Perry and Linda Lowy for Steppenwolf's 2018 Gala, a sensational night curated by Anna D. Shapiro and the Steppenwolf ensemble celebrating a season that "embraces who we are and the joy we share."

The evening will be emceed by Rainn Wilson. Guest auctioneer is Chris Rock. There will also be a late-night DJ and and after-hours lounge.

Urban chic attire requested. Saturday, May 12, in Chicago.

2018 MUSICARES CONCERT FOR RECOVERY BENEFIT takes place Thursday, May 10, 2018 at the Showbox in Seattle, Washington.

Hosted by Joel McHale in honor of Pearl Jam's Mike McCready.

Performers include Latin Grammy winner Barrett Martin, Grammy winner Slash, multi-Grammy winner Chad Smith; and artists Duff McKagan, Mike Ness, Heart's Nancy Wilson. Star Anna, Mark Arm, and Robin Zander. The evening will also feature a special performance by McCready and friends Tim DiJulio, Chris Friel, Rick Friel, Mike Musburger, Danny Newcomb, Paul Passarelli, Kim Virant, and Gary Westlake.

McCready will receive the Stevie Ray Vaughan Award in recognition of his significant dedication and support to MusiCares and the music community, in addition to his commitment to helping others in the addiction recovery process. MusiCares ensures music people have a place to turn in times of financial, medical, and personal need and it provides members of the music community access to addiction recovery resources.

All tickets will include a buffet.



E-Book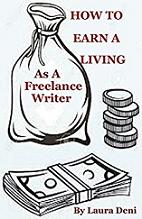 Soft back Book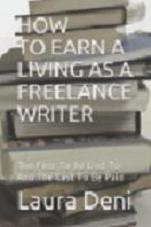 This is not your typical, totally boring textbook.

In the pages of How To Earn A Living As A Freelance Writer (the first to be lied to and the last to be paid) you'll find sex, celebrities, violence, threats, unethical editors, scummy managers and lawyers, treacherous press agents, sex discrimination; as well as a how-to for earning money by writing down words.





TINA FEY'S MEAN GIRLS IS SWEET AND SALTY
Cady Heron (Erika Henningsen), Gretchen Wieners (Ashley Park), Regina George (Taylor Louderman) and Karen Smith (Kate Rockwell) in Mean Girls. Photo: Joan Marcus.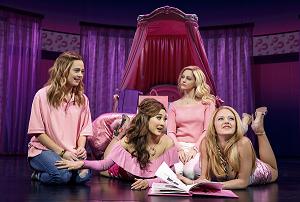 The multi-talented Tina Fey knows how to write. She also knows the marketplace. As the author of the hit movie Mean Girls she knows that fans of the flick will want to see the stage version. She also knows that teens have money and love to have a good time.

School mean cliques are universal.

Mean Girls at the August Wilson Theatre on Broadway is spirited with a cast high on youth or too much caffeine..

Based on Fey's 2004 screenplay which was partially based on Rosalind Wiseman's 2002 non-fiction self-help book Queen Bees and Wannabes, which describes female high school social cliques and the damaging effects they can have on girls.

I never had the opportunity to see the movie, so I don't know how faithful the stage version is to the celluloid. What should matter is whether or not the audience enjoys the show - they do.

Mean Girls has been called a "coming of age" story, although the world is full of "adults" who are evil, controlling, manipulative and take joy from hurting others.

Just look at Twitter and Facebook. Or, glance at your co-workers, neighbors, relatives and people who claim to be your friends.

However, Mean Girls is a fun show. You're not suppose to ponder or analyze.

Mean Girls is a sweet and salty snack thanks to the writing skills of none other than Tina Fey.

There are apparently several catch phrases made popular in the movie which are included in the Broadway stage version. The audience favorably reacts when they hear one.

Sixteen-year-old home schooled Cady Heron (Erika Henningsen who played Fantine in the Broadway revival of Les Misérables) and her zoologist parents return to the United States after a twelve-year research trip in Kenya, Africa, settling in Evanston, Illinois. Attending a public school, North Shore High, for the first time, Cady meets new classmates Goth girl Janis Sarkisian (Barrett Wilbert Weed who originated the role of Veronica Sawyer in Heathers), and the "almost too gay to function" Damian Hubbard (Grey Henson who originated the role of Elder McKinley in the first national tour of The Book of Mormon). They narrate what they call "a cautionary tale" and attempt to clue in Cady. The song Where Do You Belong? explains teen-age angst and school cliques - who's in and who's a wannabe.

They also warn her to avoid the most popular and infamous one, the Plastics, who are led by queen bee Regina George (Taylor Louderman, receiving a 2018 Tony nomination for her performance in this role) who exhibits a serious case of believing the world revolves around her.

George is one of those who isn't comfortable unless someone is admiring them. Feelings and fantasies of grandiosity are exaggerated; create a number of negative attributes. People like Regina become envious and arrogant when confronted with successful people. They lack empathy and tend to exploit others for their own interests.

When shown up, they respond by retaliating as Regina does with her threatening Watch the World Burn.

For her own purposes, George draws into her Plastics' web insecure rich girl Gretchen Wieners (Grammy nominated Ashley Park), who has been spoiled rotten by her mother. Her stress level are at the max, as she obsesses over what people think of her. Her adolescent self-doubt is expressed in What's Wrong With Me? The third member of the Plastics is the vapid Karen Smith (the very funny Kate Rockwell), who says her breasts "can predict when it's going to rain."

The Plastics are curious about the new girl in school and invite Cady to sit with them at lunch. Seeing that Cady is getting along with the Plastics, Janis hatches a plan of revenge against Regina for some past slight, goads Cady into going undercover to undo the Plastics' queen bee. Things backfire when Cady gets caught up in the social climbing and subversion, transforming from a mole into a rat.

Fey's sarcastic streak is brilliantly presently with such sections as when the math teacher Ms. Norbury (Kerry Butler) beginning with the appropriate "Calling someone ugly doesn't make you better looking. We have to stop beating each other up over every little thing," followed by the caustic zinger "'cause meanwhile men are running around grabbing butts and shooting everybody!"

Every school has a hunk and that honor goes to Kevin Gnapoor (Kyle SeligSelig) who may not be as self assured as he appears.

The predominately pop score by Jeff Richmond (Fey's husband) have lyrics by Nell Benjamin can be downright clever. As for the singers - all are top-notch.

Tony winning director Nicholaw also does the choreography with desks and lunch trays taking their own delightful spin.



Shopping Mall scene in Mean Girls Photo: Joan Marcus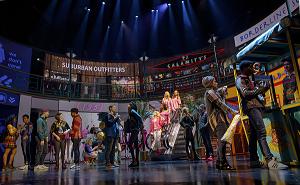 Scenic design by Scott Pask - Costume Design by Gregg Barnes - Lighting Design by Kenneth Posner - Sound Design by Brian Ronan are all excellent.

Dressing up for Halloween is mocked with trick or treat having more to do with sex. It's a Halloween where, perhaps fallaciously, dressing like a slut is suppose to represent female liberation. Rockwell's Sexy points out - in effect - that women want respect and equality in shoes they can't walk in.

Finn Ross and Adam Young Video designs are crucial in keeping the scenes cohesive and making this show Broadway worthy. It's the video which transports Mean Girls from Africa to Chicago - from school to shopping malls A burn book (or slam book) filled with nasty comments which the students have written mostly rude, nasty and untrue statements about classmates is important to the plot.

The stage curtain contains pages from that book with such opinions as "Only made the team because his mom slept with the coach."

Fey must have updated her movie version to include more recent tech obsessions as presented in Damian's tap-dancing ode Stop warning of the perils of smartphone addiction.

Thanks to the sensational videos by Finn Ross/Adam Young, one mean girl having her comeuppance when a school bus slams into her means that prom accessories include a "spinal halo" neck-brace.

The audience absolutely loves this show - which should have a long and prosperous run.

In addition to the above mentioned, the creatives include: Music orchestrated by John Clancy; Dance arrangements and incidental music arrangements by Glen Kelly; Vocal arrangements by Mary-Mitchell Campbell, Jeff Richmond and Natalie Tenenbaum; Musical Director: Mary-Mitchell Campbell Associate Director: Casey Hushion; Associate Choreographer: John MacInnis Hair Design by Josh Marquette; Makeup Design by Milagros Medina-Cerdeira; Associate Scenic Design: Orit Jacoby Carroll; Associate Costume Design: Tricia Barsamian; Associate Lighting Design: Joel Shier; Associate Sound Design: Cody Spencer; Associate Video Design: Ash J. Woodward. Casting: Telsey + Company and Bethany Knox, CSA; Fight direction by Thomas Schall; Fight Captain: Chris Medlin; Dance Captain: Brendon Stimson; Photographer: Joan Marcus and Mary Ellen Matthews.

The Orchestra:

Musical Coordinator: Howard Joines; Conducted by Mary-Mitchell Campbell; Associate Conductor: Meg Zervoulis; Reed 1: Steve Kenyon; Reed 2: Jack Bashkow; Trumpet: Matt Owens; Trombone: James Rogers; Key 1: Natalie Tenenbaum; Key 2: Meg Zervoulis; Key 3: Mary-Mitchell Campbell; Guitar 1: Ben Butler; Guitar 2: Matt Beck; Bass: Ben Campbell; Drums: Jon Epcar; Percussion: Shane Shanahan; Violin/Viola: Monica Davis; Cello/Librarian: Summer Boggess; Electronic music design by Billy Jay Stein, Hiro Iiba and Strange Cranium Productions, Inc.; Music Copying: Emily Grishman Music Preparation, Emily Grishman and Alden Terry.

The ensemble includes: Collins Conley, Ben Cook, DeMarius R. Copes, Kevin Csolak, Devon Hadsell, Curtis Holland, Myles McHale, Nikhil Saboo, Jonalyn Saxer, Brendon Stimson, Riza Takahashi, Kamille Upshaw, Zurin Villanueva, and Gianna Yanelli.

Swings: Chris Medlin, Brittany Nicholas, Becca Petersen and Iain Young Standby: Tee Boyich (Cady Heron, Gretchen Wieners, Mrs. Heron/Ms. Norbury/Mrs. George).

Understudies: DeMarius R. Copes (Damian Hubbard), Kevin Csolak (Aaron Samuels), Devon Hadsell (Mrs. Heron/Ms. Norbury/Mrs. George), Curtis Holland (Aaron Samuels), Myles McHale (Mr. Duvall), Chris Medlin (Kevin Gnapoor), Becca Petersen (Cady Heron, Regina George), Nikhil Saboo (Kevin Gnapoor), Jonalyn Saxer (Cady Heron, Karen Smith, Regina George), Brendon Stimson (Damian Hubbard, Mr. Duvall), Riza Takahashi (Janis Sarkisian), Zurin Villanueva (Gretchen Wieners, Karen Smith) and Gianna Yanelli (Janis Sarkisian).


SPREADING THE WORD


MEGHAN MARKLE'S WEDDING DRESS

Meghan Markle wore a sheer black Ralph & Russo creation for her engagement photo with Prince Harry. Photo: Kensington Palace.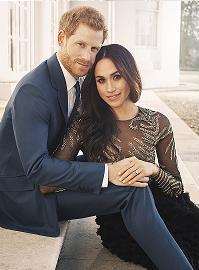 like all wedding dresses is supposed to be a romantic secret until the time of the wedding. For a bride, that dress is a big deal.

It seems that some people just can't stick to their knitting - or in this case, appliqueing. On May 1, 2018, the Royal School of Needlework - a hand embroidery school founded in 1872 and based at Hampton Court Palace since 1987 - got tongues wagging when it posted on its Twitter account a photo and captioned claiming that the future Mrs. Prince Harry's wedding dress was being crafted by the British (actually Australian) couturiers Ralph & Ross.

Creative designer Tamara Ralph, originally from a Cronulla family of dress designers, and Brisbane partner ex-banker Michael Russo, who serves as CEO met in London and formed their company in 2010. Since then they have dressed Angelina Jolie who wore their creation when she received her honorary Damehood from Queen Elizabeth. Other notables who have had R&R on their backs include: Beyoncé, Celine Dion, Gwyneth Paltrow, Penélope Cruz, Kendall Jenner, and Priyanka Chopra. Meghan Markle wore Ralph & Russo sheer black dress for her official engagement photographs with Prince Harry

Previously, Prince Harry was seen leaving their shop.

On the Twitter page the school named Ralph & Russo in a photo with the caption: "Ralph & Russo Haute Couture Atelier team view hand embroidery portfolios by RSN Degree students at Hampton Court Palace @ralphrusso#couture #fashion # rsndegree #ralphandrusso

Neither the photo nor the tweet have been removed and no members of the school or R&R are reported to be held in the Tower pending their beheading. That may mean that a dress photo being reprinted in several publication is a fake - a publicity stunt to divert attention away from the actual gown.

Later, various publications which had reprinted the photo clarified that the picture was "re-imagined" and that the actual gown was "not pictured."

Seven years ago students from the same school were told they were making a dress for a movie when they were actually working on the hand appliqued lace for Kate Middleton's wedding gown.

Ms Markle's purported wedding dress is extravagant and sweeping, estimated to cost between $150,000-$200,000, paid for by Prince Harry and his father. If the wedding gown is a Ralph & Russo creation it will be the biggest coup for the couple to date in their openly ambitious goal to advance from a select couture house to a recognized global brand.

COLIN PREASLEY famed international ballet legend is still hot footin' it. He first danced the part of Baron Zeta, the ambassador at the Pontevedrian Embassy in Paris, in the Australian Ballet's ground-breaking production of The Merry Widow in 1975. Nearly 43 years later, on April 28, 2018 Peasley, 83, donned the Baron's brocaded velvet jacket (as well as the tuxedo with the red sash) and reprised his much-loved role in the company's latest three week revival of the work.

The Australian Ballet has perpetual rights in the ballet and the company has staged it more than 400 times since the premiere.

CANADIAN MUSIC WEEK is May 7 to 13, 2018. A premier entertainment event, CMW combines an industry conference with a performance festival.

Workshops, talks with leading industry professionals and the Canadian Music Fest with 1,000 bands at more than 60 live music venues in downtown Toronto, rounds out the week.

COME FROM AWAY has been extended to January 2019, adding 12-weeks to its run at the Royal Alexandra Theatre in Toronto, Canada.

INK a play about the rise of media mogul Rupert Murdoch by James Graham. and directed by Rupert Goold. - long speculated at crossing the pond to Broadway - was officially announced last week.

The play began previews at the Almeida Theatre on June 17, 2017, with an official opening night on June 27. It played a limited run to August. 5 The cast included Bertie Carvel as Rupert Murdoch and Richard Coyle as the editor of The Sun, Larry Lamb. The production then transferred to the West End, again led by Carvel and Coyle, officially opening on September 19, 2017 following previews from September 9. It was concluded its run on January 6, 2018.

American casting has not yet been announced.

Presented by the nonprofit Manhattan Theater Club in collaboration with London's Almeida Theater, Ink will begin previews on April 2, 2019, at the Samuel J. Friedman Theater, New York City.

MAY 11 is National Eat What You Want Day. You can't ask for anything better than that.





THE 37th ANNUAL WILLIAM INGE FESTIVAL SALUTES CARLYLE BROWN
Carlyle Brown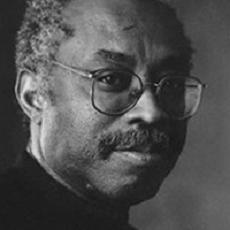 Carlyle Brown, one of America's foremost dramatists of the African-American experience, will be honored at the William Inge Festival May 9-12, in Independence, Kansas, the hometown of the Picnic Pulitzer Prize-winning writer William Inge.

The William Inge Theater Festival culminates in a multi-media Tribute to Carlyle Brown's moving and inspiring plays. Brown will then join the illustrious list of past Honorees include Arthur Miller, August Wilson, Paula Vogel, Wendy Wasserstein, Beth Henley, and many more.

He has received commissions from Arena Stage, the Houston Grand Opera, the Children's Theatre Company, Alabama Shakespeare Festival, Actors Theatre of Louisville, The Goodman Theater, Miami University of Ohio and the University of Louisville. He is recipient of playwriting fellowships from the New York Foundation for the Arts, National Endowment for the Arts, McKnight Foundation, the Minnesota State Arts Board, Jerome Foundation, Theatre Communications Group and the Pew Charitable Trust.

"Carlyle Brown's fascinating body of work is highly worthy as one of the outstanding achievements by contemporary American playwrights," said Inge Center Artistic Director Eric Rutherford. "There is no better way to celebrate a playwright than to see his plays, and we are proud to feature Mr. Brown's work so prominently at this year's festival." Three of the four nights feature works by Brown. The Festival opens Wednesday, May 9, with a staged reading of his poetic drama "Are you now or have you ever been… This story envisions the demons and dilemmas facing the writer Langston Hughes on the eve of appearing at the McCarthy Hearings.

Damron Russell plays Langston Hughes, and the cast also includes: Gary Neal Johnson, Coleman Crenshaw, Matthew Schmidli, David Fritts, and Elroy Haki. Missy Koonce is director.

On Friday, May 11, Kansas City's Kokopelli Theater presents a production of Brown's Down in Mississippi. During the Freedom Summer of 1964, three young voting rights activists discover that before they can change the world, they will have to change themselves. This is Brown's celebration of a movement that gave birth to the Civil Rights acts of 1964.

The cast members are DeAngelo Davis, Mike Ott, Elise Poehling, and Enjoli Gavin. Forrest Attaway is producer/artistic director.

The third evening of works by Brown is the multi-media Tribute, on Saturday, May 12. The Tribute celebrates the outstanding plays and career of Carlyle Brown. The climax is the presentation to him of the William Inge Theater Festival Distinguished Achievement in the American Theater Award.

A cast of actors from across the nation will present scenes from selected Brown plays. They include: Jennifer Blagen, Johnny Lee Davenport, Imani Vaughn-Jones, E. Roger Mitchell, Kory Pullam, Mikell Sapp, Charles Weldon, Stephen Yoakam, and Bruce A. Young. Presenters include Todd London, C. Andrew Mayer, and Luqman Brown, the Honoree's son. Ben Corbett is Tribute Director and script writer is Darren Canady.

The Festival recognizes the legacy of its namesake writer during An Evening with Mr. Inge on Thursday, May 10. It features scenes from selected plays by William Inge, performed by theater students from Kansas University, University of Tulsa, and Independence Community College. Ralph Voss, author of the biography A Life of William Inge: The Strains of Triumph is the featured guest. Erick Wolfe is evening host.

The four-day festival includes a New Play Lab, in which emerging playwrights have critiques of their scripts; workshops and educational panels, and numerous social events, including, of course, a "picnic" at the Riverside Park.

The Inge Festival this year partners with actors from Kokopelli Theatre in Kansas City, the KC Fringe Festival, and the Playwrights Center of Minneapolis.


THE OLD VIC TURNS 200


The venerable Old Vic in London is just that - old. 200 years as of Friday, May 11, 2018. To celebrate, the venue is throwing open their doors to as many people as possible, hosting a weekend of activities, full of fun, entertainment and festivities for all ages. They'll be marking the big day itself with an entirely free Birthday Performance of Mood Music on Friday.

Come along to see the world premiere of Joe Penhall's new play and be a part of some very special theatre history. Enjoy a piece of our epic birthday cake courtesy of My Fair Cakery and join Artistic Director Matthew Warchus, and some familiar faces, in wishing the theatre a special 200th birthday.

What promises to be an unforgettable Street Party and Open House - a monumental day of fun and entertainment for all ages, which is completely free. - takes place on Saturday. The Street Party begins with Kansas Smitty's Marching Band leading a procession from The National Theatre to The Old Vic with surprise performances along the way.

The Street Party will feature street performers, craft activities, food stalls and music. Then take part in an Open House with activities including workshops, storytelling, comedy and talks.

In the evening on May 12 the auditorium will be transformed into a never-seen-before cabaret space for a Bicentenary Variety Night fundraiser.

Harking back to The Old Vic's days as a Music Hall in the 1880s, the Bicentenary Variety Night fundraiser will be a mix of new and established talent including comedy from BBC Radio 4 sketch comedy duo The Pin; musical performances from the company of upcoming hip-hop musical Sylvia, dance from The McOnie Company; an exclusive performance written by Dennis Kelly; a brand new musical venture from the Critics' Circle Most Promising Newcomer and 2018 Olivier Award nominee Sheila Atim and much more.

Cabaret tickets are available from £70 and include wines provided by Indigo Wine, beer by Greene King and pies provided by Pieminister.



E-Book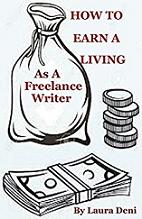 Soft back Book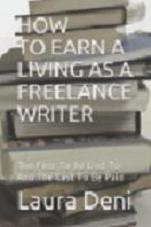 This is not your typical, totally boring textbook.

In the pages of How To Earn A Living As A Freelance Writer (the first to be lied to and the last to be paid) you'll find sex, celebrities, violence, threats, unethical editors, scummy managers and lawyers, treacherous press agents, sex discrimination; as well as a how-to for earning money by writing down words.





THE TONY AWARDS COMMITTEE HAS ANNOUNCED RECIPIENTS OF SPECIAL HONORS


THE 2018 REGIONAL TONY AWARD goes to La MaMa E.T.C. (Experimental Theatre Club) in New York City, NY, as announced by the Tony Awards Administration Committee based upon the recommendation by the American Theatre Critics Association. The honor is accompanied by a grant of $25,000.

BRUCE SPRINGSTEEN will receive as Special Tony Award for his sold out run of his show Springsteen on Broadway.

JOHN LEGUIZAMO will receive a special Tony for his solo show, Latin History for Morons, The Theatre Wing said Leguizamo's honorary award will salute his body of work and his "commitment to the theater, bringing diverse stories and audiences to Broadway for three decades."

CHITA RIVERA AND ANDREW LLOYD WEBBER she the two-time Tony Award winner and he the prolific Broadway composer-producer, have been selected to receive Special Lifetime Achievement Tony Awards.

NICK SCANDELIOS Nederlander Executive Vice President, will receive the Isabelle Stevenson Tony Award for Humanitarian Service.

HONORS FOR EXCELLENCE go to:

SARA KRULWICH is the first designated culture photographer for The New York Times, having initially be hired in 1979 to cover sports and politics. She documents over 100 theatrical plays and musicals a year for the publication, with her production photography appearing in the Times' reviews, features, and more - as opposed to photography traditionally provided by producers.

BESSIE NELSON in a career spanning over 70 years, Bessie Nelson is regarded as one of the premier beading designers in the country," stated the committee's announcement. In television she worked on costumes for television's Dynasty, The Carol Burnett Show and The Sonny and Cher Show in collaboration with Bob Mackie. She has created designs for Neil Diamond, Liberace, Lionel Richie and Diana Ross. Her former business partner, Stella Ruata, and she became well known for their work on Michael Jackson's famous white crystal glove, his socks and his beaded jackets. Galanos asked her to bead First Lady Nancy Reagan's Inaugural Ball Gown, and later she was selected to bead Hillary Clinton's Inaugural Ball Gown.

Bessie has collaborated with New York costume designers including William Ivey Long, Suzy Benzinger, Anthony Powell, Martin Pakledinaz, Greg Barnes, Ann Roth and Catherine Zuber. She worked closely with these famous designers and did the beadwork for shows on Broadway such as The Producers; Sunset Boulevard; Dreamgirls; The Drowsy Chaperone; Spamelot; Miss Saigon; Wicked; The Boy From Oz; Guys and Dolls; Crazy for You; A Chorus Line; Beauty and the Beast; Mama Mia; The Lion King; Macbeth; Chicago; The Color Purple; Aladdin; Frozen; The King and I; Hello, Dolly!; The Donna Summer Musical; and many more. Bessie's beading appeared in motion pictures including 101 Dalmatians. for Glen Close, My Best Friend's Wedding for Julia Roberts, the remakes of The Pink Panther for Beyoncé, The Stepford Wives for Bette Midler, Nicole Kidman and Glen Close, and Sabrina for Julia Ormon.

ERNEST WINZER CLEANERS has been serving the Broadway community since 1908 Family folklore has it that Winzer began by handling the costumes worn by Broadway greats like George M. Cohan, Helen Hayes, Laurette Taylor, the Barrymores and Billie Burke. According to the Tony committee: "This legacy of providing service worthy of the Great White Way's brightest and best continues to this day. Today, Bruce Barish is the third generation of the Steinhorn family to preside over Ernest Winzer Cleaners. In keeping with his grandfather's service philosophy, Bruce takes personal responsibility for seeing to it that Winzer always satisfies demands of its most discriminating customer. He takes particular joy in indulging his personal passion for garment restoration work, an expertise he shared with his grandfather, Al. Ernest Winzer Cleaners offers a perfect blend of Old World knowledge, new millennium technology and turn of the century graciousness and service worthy of a star."

The Tony Honors for Excellence in the Theatre were established in 1990 and are awarded annually to institutions, individuals and/or organizations that have demonstrated extraordinary achievement in theatre, but are not eligible in any of the established Tony Award categories.

The 72nd Annual Tony Awards, hosted by Sara Bareilles and Josh Groban, will be held on June 10, 2018 at Radio City Musical Hall in New York City and will be broadcast live on CBS. For a complete list of the nominees click here



E-Book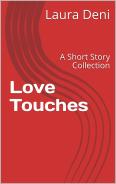 Soft back Book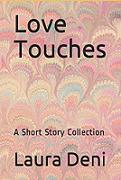 IN THE COURTS


DOROTHY BRUNS 44, the Staten Island woman who was the driver of a car which, on March 5, 2018, mowed down and killed Abigail Blumenstein, the 4- year-old daughter of Tony Award-winning actress Ruthie Ann Miles and fatally ran over Joshua Lew, 20 months, the son of her best friend Lauren Lew - as well as critically injuring both mothers - has been arraigned in Brooklyn Supreme Court on a 10-count indictment on charges of manslaughter, criminally negligent homicide, reckless endangerment, assault, reckless driving and a red light violation.

See Broadway To Vegas column of March 11, 2018.

Both mothers are still recovering. Miles was pregnant at the time of the crash. Fortunately, her unborn baby wasn't harmed. She remains hospitalized until the baby is born, which should be soon.

Bruns entered a plea of "not guilty." The judge set her bail at $75,000 bond or $25,000 cash.

Bruns faces up to 15 years in prison if convicted of the most serious charge.

According to prosecutors, Bruns, who has multiple sclerosis, crash into a parked car on January 8, 2018, resulting in her being hospitalized for two days.

According to Assistant District Attorney Craig Esswein, upon her hospital discharge Bruns was told by a neurologist at Richmond University Medical Center not to drive for one year due to her medical condition. Those instructions were repeated to her during follow-up appointments on January 16 and February 13, 2018.

Esswein told the court: "This tragic accident was foreseeable and it was avoidable had the defendant listened to what her doctor said. She's the last person who should be in a car, but she didn't listen for whatever selfish reasons. And two families lost children because of the defendant's selfishness."

Bruns is scheduled to next appear in court on June 13, 2018.

BILL COSBY has been found guilty of drugging and sexually assaulting Andrea Constand, the former director of operations for the women's basketball team at Temple University, in his suburban Philadelphia home in 2004.

His sentencing is scheduled for July 11 and he could face up to 10 years in prison. Cosby was freed on $1 million bail and is currently on house arrest, allowed only to leave for medical purposes.

Last Wednesday Cosby's name and statue were removed from the Television Academy's Hall of Fame.

The following day Yale University rescinded Cosby's honorary doctorate degree, bestowed upon him in 2003. It's the first revocation in the school's history. Yale has awarded more than 2,500 honorary degrees since it was founded in 1701.

Also last Thursday the American Advertising Federation announced the decision to rescind Bill Cosby's induction into the Hall of Fame. Millions of people ate Jello-O chocolate pudding because Cosby endorsed it. He also represented Ford and Kodak. Cosby was inducted into the AAF Hall of Fame in 2011 and at the time also received the President's Award, which was also revoked.

"This is the first time the Council has voted to rescind an induction or award in the Hall's 69-year history," the AAF said in a statement.

Likewise, on Thursday, it was announced that The Academy of Motion Picture Arts and Sciences' Board of Governors voted to expel actor Bill Cosby due to his conviction of sex crimes.



THE ORIGINALIST by MacArthur Award winner John Strand.

Directed by Molly Smith, with associate director Seema Sueko.

Featuring Edward Gero as Antonin Scalia with Jade Wheeler as Cat and Brett Mack as Brad.

When a Harvard Law School graduate with decidedly different views takes on a clerkship with Supreme Court Justice Antonin Scalia, one of America's most brilliant and polarizing figures, she discovers in him an infuriating opponent and an unexpected mentor. Their relationship faces the ultimate test as they confront one of the most polarizing cases to reach the nation's highest court.

Scenic design by Misha Kachman. Costume design by Joseph P. Salasovich. Lighting design by Collin K. Bills. Sound design by Eric Shimelonis.

The Asolo Repertory Theatre/ Arena Stage/ Pasadena Playhouse Production has performances May 10, 2018 - June 10, 2018 at The Court in Chicago, which is the professional theatre of the University of Chicago.

WOOD BOY DOG FISH Written by Chelsea Sutton with Rogue Artists Ensemble.

Directed by Sean T. Cawelti.

Original Music by Adrien Prévost.

In Rogue Artists Ensemble's "delightfully macabre retelling of The Adventures of Pinocchio, the cricket is killed, a blue poltergeist haunts us all, the legendary Dogfish monster preys on our greatest fears and a little wooden puppet struggles to discover what it means to be real."

Wood Boy Dog Fish is described as "a visual feast that combines masks, dance, interactive sets, masterful puppetry, projected media, special effects, and a thrilling 3D finale that transports audiences inside an old carnival ride."

There is also an immersive pre-show carnival experience one-hour before the show! Rated PG-13 for mature content.

The ensemble cast features Tyler Bremer as Cat, Lisa Dring as Wick, Tane Kawasaki as Blue, Amir Levi as Fox, Rudy Martinez as the titular Wood Boy, Ben Messmer as Geppetto, Sarah Kay Peters as a puppeteer, Keiana Richàrd as the Fire Eater, Mark Royston as a puppeteer, Miles Taber as the MC of Funland, and Paul Turbiak as the terrible Dogfish and the Cricket, and understudies Jaime Lyn Beatty, John Daly, JoBeth Wagner.

The creative team includes scenic designers Francois-Pierre Couture and Matt G. Hill, costume designer Lori Meeker, sound designer Steve Swift, lighting designer Joey Guthman, video designer Dallas Nichols, hair and makeup designers Joceyln Pazos and Erica Romero, prop designers Jason Anderson and Victoria Pamlenyi, choreographer Nate Hodges, and puppet and mask designers Greg Ballora, Sean T. Cawelti, Christine Papalexis, Jack Pullman, Morgan Rebane and Brian White.

The production team includes production manager Anil Margsahayam, assistant costume designer / wardrobe supervisor Jazz Hager, assistant sound designer Noelle Hoffman, illustrator Brian White, movement coach Jan Munroe, ASL consultant Shannon O'Donnell, stage manager Amanda Eno, casting director Jeremy Hohn.

May 12 - June 24 at the Garry Marshall Theatre in Burbank, CA.

OUR LADY OF 121st STREET written by Pulitzer Prize-winner Stephen Adly Guirgis.

Directed by Tony Award-winner Phylicia Rashad.

After the death of the beloved Sister Rose, a group of her former students return to their Harlem neighborhood to pay respects. But at the Funeral Home, there's a problem - her dead body has been stolen. Our Lady of 121st Street "paints a vivid comic portrait of what happens when old friends meet old wounds and how old habits die hard."

The cast includes Joey Auzenne, Obie Award-winner Quincy Tyler Bernstine, Erick Betancourt, Maki Borden, Jimonn Cole, John Doman, Dierdre Friel, Hill Harper, Kevin Isola, Stephanie Kurtzuba, Paola Lázaro, and John Procaccino.

The creative team includes Walt Spangler (Scenic Design), Alexis Forte (Costume Design), Keith Parham (Lighting Design), Robert Kaplowitz (Sound Design), Cookie Jordan (Hair & Wig Design), Susan Finch (Dialect Coach). Charles M. Turner III is the Production Stage Manager. Casting by Caparelliotis Casting.

Presented by Signature Theatre, te production runs is currently in previews with a May 20 opening night on The Irene Diamond Stage at The Pershing Square Signature Center in New York City.

THE PEOPLE VS. ANTIGONE an adaptation by Brandon Walker from the play by Sophocles.

Directed by Brandon Walker.

Set in Greece, a modern take on the classic myth, this new play explores a rebel daughter taking on the patriarchy: will she lose her life when she breaks Theban law by burying her dead brother's body against decree? The Seeing Place Theater presents The People Vs. Angitone Through May 13, 2018 at The Paradise Factory in New York City.

Part of The Seeing Theater's Whistleblower Series which explores the female protagonist as anti-hero. Each has mysteries around their actions with the public vilifying them and diluting their intended message. This season has focused on bringing together stories that challenge the ways in which we relate to our fellow man.


WHO'S WHERE




ALAN CUMMING the Tony award winning performer brings his bawdy Legal Immigrant brings his bawdy cabaret show of songs and stories about his life and loves in his adopted homeland to The Stiefel Theatre in Wichita on Friday, May 11. The Salina Community Theatre will be hosting a fun Q & A with Alan Cumming on Thursday, May 10 This event is free to those who have a ticket to Friday's show at the Stiefel. On Sunday, May 13, the the Scottish-born performer brings his show to Helzberg Hall at the Kauffman Center for the Performing Arts in Kansas City, MO.

DIVAS OF OPERA ON TAP head to Freddy's Bar in Brooklyn, NY on Thursday, May 10, 2018 for Home Brewed Opera, with Opera Goes Broadway; a funny, engaging, immersive operatic concert in a casual setting. Featuring: Julia Gmeiner, Eugenia Forteza, Brittany Fowler, Caitlin McKechney, Michael Celentano, Blake Burroughs, and Josh Kight on the ivories.

DISNEY'S BROADWAY HITS with the Boston Pops conducted by Keith Lockhart. In an unforgettable night of music, the Boston Pops and Broadway stars Ashley Brown, Josh Strickland, Alton Fitzgerald White, and Merle Dandridge perform beloved songs from 9 Tony and Academy Award-winning scores by some of the greatest composers and lyricists in the world including Alan Menken (Beauty and the Beast, The Little Mermaid, Aladdin), Phil Collins (Tarzan), Elton John and Tim Rice (Aida, The Lion King) and Richard & Robert Sherman / George Styles & Anthony Drewe (Mary Poppins). May 12-13 at Symphony Hall in Boston, MA.

U2 on stage Monday, May 7, at the SAP Center at San Jose in San Jose, CA. Friday's stop is at the T-Mobile Arena in Las Vegas.

TAYLOR SWIFT kicks off her tour Tuesday, May 8, at the University of Phoenix Stadium. Glendale, AZ. Saturday's stop is at the Levi's Stadium in Santa Clara, CA.

SPACE SPECTACULAR music from deep space and beyond. A voyage through a galaxy of favorite music from deep space and beyond, with lights, lasers and indoor fireworks. Space Spectacular will feature John Williams, Star Wars, Superman, E.T, Close Encounters of the Third Kind Plus, Star Trek, Thunderbirds and many more Anthony Inglis conducts the Royal Philharmonic Concert Orchestra as part of the Festival of Science Space Series, May 11-12, 2018 at Royal Albert Hall in London.

TREVOR NOAH host of The Daily Show brings the laughs to Starlight Theatre in Kansas City on May 12, 2018.

LINDA EDER returns to Feinstein's/54 Below for shows May 9 - 12, 2018.

ED SHEERAN on Wednesday, May 9 finds him at the Boucher Playing Fields in Belfast, Ireland. On Saturday he opens a two night gig at the Pearse Stadium in Galway, Ireland.

LYNYRD SKYNYRD,/font> on May 11 brings his farewell tour to the Starplex Pavilion in Dallas, Texas. The next night the show is at the Cynthis Woods Mitchell Pavilion in Houston.

TONY AWARD WINNER ALICE RIPLEY returns to Feinstein's/54 Below in New York City alongside Brad Simmons in a brand new show. Through personal accounts and carefully chosen "musical remedies," Ripley Prescription shares both funny and poignant stories of how musical theatre heals our broken hearts. Expect to hear many of your favorite songs from her incredible music career. May 9 and 12, 2018.

BRIAN WILSON'S PET SOUNDS 50th ANNIVERSARY WORLD TOUR continues his North American tour with three shows, May 7, 10, and 11 where he'll be joined by Al Jardine and Blondie Chapin at the Schermerhorn Symphony.

ETHAN BORTNICK entertains Tuesday, May 8, at the Joy Theater, New Orleans, LA.






E-Book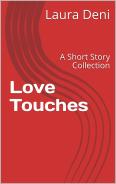 Soft back Book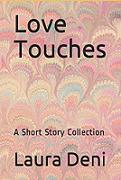 Next Column: May 13, 2018
Copyright: May 6, 2018 All Rights Reserved. Reviews, Interviews, Commentary, Photographs or Graphics from any Broadway To Vegas (TM) columns may not be published, broadcast, rewritten, utilized as leads, or used in any manner without permission, compensation and/or credit.
Link to Main Page
---
Laura Deni



For the snail mail address, please E-mail your request.
CLICK HERE FOR COMMENT SECTION