! >
Broadway To Vegas
  
  REVIEWS INTERVIEWS COMMENTARY NEWS

| | |
| --- | --- |
| | |
2019 TONY AWARD NOMINATIONS AND SPECIAL AWARDS - - WE ARE THE TIGERS ORIGINAL CAST RECORDING REVIEW - - TO KILL A MOCKINGBIRD: A CONVERSATION WITH AARON SORKIN, JEFF DANIELS, CELIA KEENAN-BOLGER AND DeRAY McKESSON - - EVE ENSLER IN CONVERSATION WITH GLENN CLOSE - - BEYOND THE JOKE: COMEDY AND PSYCHOANALYSIS - - SECOND STAGE THEATER: FOUR DECADES OF PRODUCING LIVING AMERICAN PLAYWRIGHTS - - SERIOUS PLAY - - THE MAGIC OF WINE - - DONATE . . . Scroll Down





Copyright: May 5, 2019
By: Laura Deni
CLICK HERE FOR COMMENT SECTION


THEATRE COMMUNICATION GROUP (TCG) ANNOUNCES SIGNIFICANT GRANTS


Money for anything theatrical is hard to come by. When you receive badly needed funding for innovation from a respected and how powered organization it's statement making.

Theatre Communications Group the national organization for U.S. theatre, has announced the recipients of Audience (R)Evolution Cohort Grants. Funded by the Doris Duke Charitable Foundation (DDCF), the nationally recognized program will award $75,000 or $150,000 to teams of three or more organizations to implement and refine ways to increase audience engagement and community development in theatre for young and multigenerational audiences. $750,000 will be awarded to six Cohort Grant projects representing 22 partnering organizations with an additional $187,500 for general operating support. To date, the Audience (R)Evolution program has awarded over $2.4 million to performing arts and community organizations through its grant-making, and has dedicated over $800,000 to support research, national convenings and dissemination of program findings.

The recipients are:



ShawnJ West (Fairy Godfather) and Loreigna Sinclair (Cinderella) in African-American Shakespeare Company's 2018 production of 'Cinderella'. Photo credit: Brandon M. Callender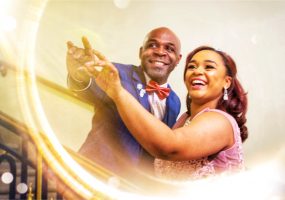 African-American Shakespeare Company (San Francisco, CA); AfroSolo (San Francisco, CA); SFBATCO (San Francisco, CA); Cultural Odyssey (San Francisco, CA).
The AATAIN cohort (African-American Theater Alliance for Independence) will work as a collective to create experiences specifically designed for youth audience members of color within the San Francisco Bay Area community. The program will enlist a youth committee and set-up a structured season pass that will provide youth of varying ages with different opportunities to engage with theatre performances from four theatre companies in San Francisco Bay Area. Each theatre company has a different style and branding.

California Shakespeare Theater (Berkeley, CA); RYSE Youth Center (Richmond, CA); Allen Temple Arms (Oakland, CA).
California Shakespeare Theater will partner with RYSE Youth Center and Allen Temple Arms to conduct community-based intergenerational Story Circles contributing to Marcus Gardley's new play, A Thousand Ships. The 1000 Ships Project will lift up the heroism of the women who, like Marcus' grandmothers, moved across country to work in the Richmond Shipyards during WWII—crossing race and gender barriers, and sparking the region's cultural transformation in the process.

COCA-Center of Creative Arts (St. Louis, MO); The Black Rep (University City, MO); Boys & Girls Club of Greater St. Louis (St. Louis, MO).

COCA, The Black Rep, and Boys & Girls Clubs of Greater St. Louis will launch a unique and robust multi-year collaboration specifically designed to expand the pipeline of opportunities, particularly for students of color, to thrive in the creative industry. This pilot program is designed as a highly-engaging and accessible youth development program built to inspire interest in technical theatre careers, teach practical skills, and provide opportunities for hands-on learning through internship experiences working backstage on both COCA and The Black Rep productions.

Court Theatre (Chicago, IL); Illinois Humanities (Chicago, IL); Stony Island Arts Bank (Rebuild Foundation) (Chicago, IL); Chicago Public Library Foundation (Chicago, IL).
Cry Hallelujah: Ancient Greece, Gospel, and The Great Migration will build an audience of South Side residents through engagement around three Court productions. A robust series of community-based classes and conversations will invite residents to more fully engage with the plays by providing context and expanding upon their themes, informing the theatre's approach to the plays. The plays include Oedipus Rex in winter 2019, The Gospel at Colonus in spring 2020, and Antigone in fall 2020. Court, IL Humanities, and two South Side library branches (Greater Grand Crossing and Hall) will begin community-based dialogues and activities starting in Summer 2019.

Dallas Children's Theater (Dallas, TX); Booker T. Washington High School for the Performing Arts (Dallas, TX); First Unitarian Church of Dallas (Dallas, TX).
The 2020 production of the new Bruce Coleman play, Andi Boi, along with associated community-building activities, will address the many challenges and opportunities of transgender youth. With creative use of teen-focused social media channels, partner pre-show readings, and an online town hall, discussions after each performance, and follow-up learning and advocacy opportunities, this project's goal is to build a community from a cross section of people who want to support teens and their parents in raising a collective voice that advocates understanding and acceptance of transgender youth.

TeAda Productions (Santa Monica, CA); University of Hawai'i, Hawaiian Theatre Program (Honolulu, HI); Alliance for Drama Education - T-Shirt Theatre (Honolulu, HI); Lili'uokalani Trust (Honolulu, HI); Consortium of Asian American Theaters and Artists (New York, NY).
This partnership will produce a series of convenings over 12 months with the aim to raise visibility and develop audiences for Native Hawaiian and Pacific Islander theater practitioners, artists, cross-sector partnerships, and to expand programming.

To date, the Audience (R)Evolution program has supported two national and two regional learning convenings; an online Research & Resources Hub that includes newly updated case studies and research commissioned by AMS Planning & Research; a podcast series of American Theatre; and the publication of Audience (R)evolution: Dispatches from the Field, a collection of essays edited by Caridad Svich, with a foreword by Bill Rauch and Alison Carey from the Oregon Shakespeare Festival, on how theatre practitioners think about and engage with audiences as well as define and explore sites for performance. In addition, the program has distributed over $2,000,000 in grants to 49 projects in 22 states across the country. Audience (R)Evolution supports risk-taking, reflection, experimentation, and collective action toward implementing new strategies that will help theatres sustain and grow attendance and demand.

The Audience (R)Evolution Cohort Grants panel included: Stan Foote, artistic director, Oregon Children's Theatre; Hallie Gordon, artistic producer at Steppenwolf Theatre and artistic director of Steppenwolf for Young Adults; Jane Jung, director of planning and operations, Ping Chong + Company; Dayron J. Miles, director of Public Works Dallas, Dallas Theater Center; Chandra Stephens-Albright, managing director, Kenny Leon's True Colors Theatre Company.

Doris Duke Charitable Foundation's mission is to improve the quality of people's lives through grants supporting the performing arts, environmental conservation, medical research and child well-being, and through preservation of the cultural and environmental legacy of Doris Duke's properties. The Arts Program of DDCF focuses its support on contemporary dance, jazz and theatre artists, and the organizations that nurture, present and produce them. Theatre Communications Group (TCG) exists to strengthen, nurture, and promote professional theatre in the U.S. and globally. Since its founding in 1961, TCG's constituency has grown from a handful of groundbreaking theatres to over 700 Member Theatres and affiliate organizations and nearly 10,000 Individual Members. TCG awards grants and scholarships, approximately $2 million per year, to theatre companies and individual artists; advocates on the federal level; and through the Global Theater Initiative, TCG's partnership with the Laboratory for Global Performance and Politics, serves as the U.S. Center of the International Theatre Institute.






E-Book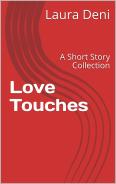 Soft back Book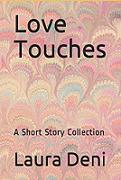 Broadway To Vegas is supported through advertising and donations. Priority consideration is given to interview suggestions, news, press releases, etc from paid supporters. However, no paid supporters control, alter, edit, or in any way manipulate the content of this site. Your donation is appreciated. We accept PAYPAL. Thank you for your interest.


ART AND ABOUT


SERIOUS PLAY

Ray Eames prototype of The Toy. Photo: Denver Museum of Art.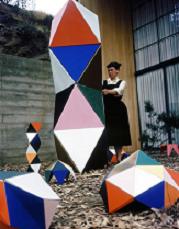 Design in Midcentury America focuses on creative interpretations of play featuring works from 40 groundbreaking designers, including Charles and Ray Eames, Paul Rand, and Eva Zeisel.

Serious Play: Design in Midcentury America presents the concept of playfulness in postwar American design as a catalyst for creativity and innovation. This exhibition will explore how employing playfulness allowed designers to bring fresh ideas to the American home, children's toys and play spaces, and corporate identities. During the 1950s and '60s, a number of factors came together to make this bold design innovation possible. Diverse materials and manufacturing techniques opened up possibilities for new approaches to design and larger-scale production. Larger disposable income and leisure time of a growing middle class offered more possibilities for designers to help Americans discover a new way of living at home through thoughtfully designed objects.

An emerging focus on child development prompted an interest in children's furniture and placed a fresh emphasis on the importance of smart toy design. Pervasive Cold War anxiety created a desire to bring positivity and escapism into everyday spaces. Architects and designers that took advantage of all these new opportunities thrived.

Co-organized by the Milwaukee Art Museum and the Denver Art Museum, the exhibition includes over 200 works in various media, ranging from works on paper, models, textiles, furniture and ceramics to films, toys, playground equipment and product design. Organized around three themes - the American home, child's play, and corporate approaches to design - the exhibition encourages visitors to consider how design connects to their daily lives.

Serious Play: Design in Midcentury America is co-organized by the Denver Art Museum and the Milwaukee Art Museum. Opens May 5, 2019 at the Denver Art Museum.

THE NATIONAL CENTER FOR JEWISH FILM'S ANNUAL FILM FESTIVAL takes place May 9–19 at the Museum of Fine Art in Boston.

Since 1976, the National Center for Jewish Film has rescued, restored, and exhibited films that document the diversity of Jewish life. This year's festival features new independent films and restored classics, including A Fortunate Man, from Academy Award-winning director Bille August, and The Spy Behind Home Plate, a documentary recounting the true story of a baseball player turned spy.

SECOND STAGE THEATER: FOUR DECADES OF PRODUCING LIVING AMERICAN PLAYWRIGHTS is an exhibit on display through August 17, 2019 at the New York Public Library for the Performing Arts, Dorothy and Lewis B. Cullman Center.

Come celebrate the decades of plays and musicals that have defined Second Stage as the home for living American playwrights.

In 1979, a new theater was born with a novel idea: give a second chance to American plays that are worthy of a second look. Second Stage Theater started in a cramped 100-seat space on the 16th floor of a hotel on the Upper West Side. That first production was far from an easy or auspicious launch – the director and three actors quit, one at the very last minute (luckily, a young actor named Jeff Daniels agreed to step in and perform).

Since then, Second Stage Theater (2ST for those in the know) has gone on to become a home for emerging writers and actors, having discovered and nurtured some of the most prominent theater artists of recent years, including Annette Bening, Timothy Daly, Taye Diggs, Laurence Fishburne, Mo Gaffney, Kenneth Lonergan, Patti LuPone, Kathy Najimy, Cynthia Nixon, Lynn Nottage, Benj Pasek, Justin Paul, Ben Platt, Anna Deavere Smith, and Wendy Wasserstein, among countless others.

The company operates three venues throughout Manhattan: Off-Broadway's Kiser and McGinn/Cazale Theaters; and as of February 2018, The Hayes Theater. Newly renovated by David Rockwell, The Hayes Theater is the first permanent Broadway space dedicated exclusively to living American playwrights.

This exhibit focuses on the people, the writers, the designs, and the spaces that have made 2ST "an oasis for smart, modern theatergoers," as The New York Times put it. See the evolution of the Theater through set models, production photography, original papers, and personal recorded accounts from the artists who have made Second Stage their home.



E-Book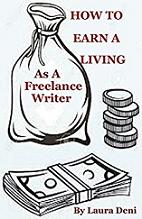 Soft back Book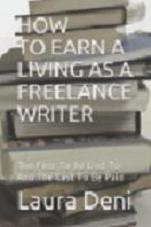 This is not your typical, totally boring textbook.

In the pages of How To Earn A Living As A Freelance Writer (the first to be lied to and the last to be paid) you'll find sex, celebrities, violence, threats, unethical editors, scummy managers and lawyers, treacherous press agents, sex discrimination; as well as a how-to for earning money by writing down words.






E-Book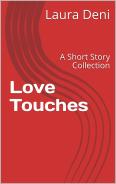 Soft back Book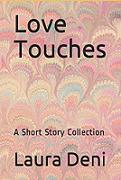 SWEET CHARITY


THE MAGIC OF WINE The Fleet Science Center in San Diego's 2019 annual fundraising event, which takes place on Saturday, May 11 at the Fleet Science Center.

Co-Chairs Loreen Collins and Howard Appel and Co-Chair Gary Parker, founder of the WineSellar & Brasserie, have planned a "magical" evening of wine and cuisine, honoring the memory of Presenting Sponsor Audrey S. Geisel and the Dr. Seuss Fund.

The evening will begin with a reception filled with hors d'oeuvres, wine and music. Guests can try their hands at the Wine Ring Toss and all can partake in the silent auction featuring a variety of impressive wine lots, travel and dining packages and other exclusive experiences. The reception will be followed a multi-course, wine-paired dinner curated by Gary Parker, and renowned chef Andrew Spurgin.
,br> Before the final dessert course is served, guests can support the Fleet Science Center by bidding on five live auction items or by raising their paddles to make a donation in support of the Fleet's education programs. The fundraiser will directly support the Fleet Science Center's education programs, exhibits and ongoing initiatives.

Last year's gala event generated over $200,000 for the Fleet and its extensive STEM (Science, Technology, Engineering and Mathematics) programs.



SPREADING THE WORD


BEYOND THE JOKE: COMEDY AND PSYCHOANALYSIS a day long conference at the Freus Museum in London takes place May 12, 2019.

Speakers include Alenka Zupancic, Patricia Gherovici and Rob Newman.

Jokes and the comic, like dreams and slips of the tongue, provided Freud with an important means of investigating the unconscious processes that organize desire and enjoyment. When we are laughing heartily at a joke, we are not in the most suitable state of mind to inquire into its technique.

At once universal and highly subjective, comedy points the way to our modes of navigating – and perhaps subverting – the social Other in all its incongruity. If the psychoanalytic couch is where the patient articulates their subjective truth, it is often the site of emergence of unique senses of humor. What part does comedy play in our mental life? Did Freud really have the last word on the nature of the comic? What does our contemporary sense of humour (and lack thereof) reveal about our troubled times? This conference brings together perspectives from the fields of psychoanalysis, philosophy and comedy to ponder the nature of comedy and what light it can shed on the contemporary world.

Speakers and Titles of their participation:
Devorah Baum - Dear Jokes, Whose side are you on? Yours Sincerely, 2019.
Alfie Bown, Dan Bristow, Isabel Millar, Ben Moore, and James Smith - The New Politactics of Comedy – Everyday Analysis.

Patricia Gherovici (psychoanalyst) - Laughing at and with Psychoanalysis: The Shrink as Clown in Hollywood and Beyond

Rob Newman (comedian) - Darwin versus Freud: Two Views On the Origin of Comedy - Followed by a dialogue with Anouchka Grose (psychoanalysyt).

Alenka Zupancic (philosopher) - Stand Up for Comedy.

COMEDIAN VOLODYMYR ZELENSKY 44, who played a president on a hit Ukrainian television drama Servant of the People brought the role into real life reality two Sundays ago when he won an election runoff against the country's then president Petro Poroshenko.

In the hit 2015 Ukrainian TV drama Servant of the People, Zelensky plays a high school history teacher who is propelled to fame, and eventually the presidency, when one of his students covertly films him ranting against corruption.

Now that he has won the real election he has asked his 3 million Instagram followers who he should choose as his vice-president and cabinet members.

He has also proposed stripping the president, lawmakers, and judges of their political immunity and setting up an independent anti-corruption tribunal. He supports holding referendums to see if Ukraine should join NATO and the EU. Union. And he told Reuters that he believed Ukraine should honor its debt commitments to the International Monetary Fund.

EVE ENSLER IN CONVERSATION WITH GLENN CLOSE featuring special guest two time Tony award winner James Naughton takes place Monday, May 13, at the 92Y in New York City to launch the publication of Eve's new book The Apology. Eve will discuss her book with Glenn Close while special guest James Naughton will read select passages. The Apology is called "a powerful, life-changing examination of abuse and atonement. At this cultural moment of public reckoning with violence against women, Eve's message has the power to prompt real transformation and healing - not only in those who have been abused but also in the ones who have hurt them - a step toward change that is necessary and long overdue."

RED BULL THEATRE CONTINUES ITS 2018-'19 REVELATION READINGS with Amy Freed's Shrew - her version of The Taming of the Shrew - directed by Tony Award Winner Kathleen Marshall featuring Arnie Burton, Andrea Cirie, Carson Elrod, Mel Johnson Jr., John Pankow, Reg Rogers, Danny Scheie, and Susannah Rogers on Monday, May 13th at the Lucille Lortel Theatre in New York City.

"Shakespeare's The Taming of the Shrew occupies a peculiar place in the English speaking theater. It's a terrible play, but with an appealing premise. . . When you strip away the original play's sexism and its hoary phobic comedy about women and their wildness, the appeal of The Taming of the Shrew has always been its suggestion that there is a place outside of society, a place internal to the spirit, where the binary and violent projections of the world give way; and that love can make people into their best and most realized selves. But the end of Shakespeare's play depicted, instead, the restoration of some imposed harmony through the breaking of a strong and vibrant spirit. It was important to me, in this Shrew!, not to repeat Shakespeare's central error through a coarse role reversal, or an implied brutal parity. It was important, rather, to fulfill the story's true promise and point the way to something better," said Amy Freed.

MICHAEL KAHN AND FRIENDS: OFF THE RECORD join Artistic Director Michael Kahn and friends for a series of intimate conversations about life in the theatre. As Michael prepares to retire as Artistic Director of the Shakespeare Theatre Company after 33 years, he reflects, reminisces and dishes dirt about his career with the artists who know him best, hosted by Tom Story and including Stacy Keach, Franchelle Stewart Dorn, Floyd King, Wallace Acton, Veanne Cox and more. On May 15 and June 3, 2019 in Washington, DC.

THE 2019 PEN WORLD VOICES: INTERNATIONAL PLAY FESTIVAL runs May 6, 7, 8, 9 at the Martin E. Segal Theatre Center, The Graduate Center, CUNY, in New York City.

The 2019 PEN World Voices: International Play Festival features staged readings "with some of the most significant theatre artists from Germany, all connected to the Gorki Theater in Berlin." All readings are free and open to the public.

All six playwrights are part of the Gorki Theater in Berlin - a safe haven for immigrant, refugee and international theatre artists in Europe. Legendary Artistic Director of the Gorki, Shermin Langhoff will join in conversation about their work. The Festival aims to enrich awareness of global dialogues, by bridging American audiences and international theatre-makers. All readings will be followed by discussion.

The 2019 Festival's program features: Nora Abdel-Maksoud (Playwright), Sibylle Berg (Playwright), Necati Öziri (Playwright), Falk Richter (Playwright), Yael Ronen (Playwright), Sivan Ben-Yishai (Playwright), Shermin Langhoff (Artistic Director, Gorki), Jens Hillje (Artistic Co-Director, Gorki), and Christopher-Fares Köhler (Artistic Consultant, Gorki).

TO KILL A MOCKINGBIRD: A CONVERSATION WITH AARON SORKIN, JEFF DANIELS, CELIA KEENAN-BOLGER AND DeRAY McKESSON takes place Thursday, May 9, at the 92 Y in New York City.

The participants will discuss their approach to transferring a beloved story of American childhood to the theater - along with its grown-up hero, Atticus Finch - in our explosive contemporary political and cultural climate. What if Atticus Finch weren't the hero of this story? How has Harper Lee's legacy changed since she published her landmark novel in 1960? Sorkin and Daniels, longtime collaborators, along with actress Keenan-Bolger, grapple with these questions and more in what promises to be an unforgettable conversation moderated by civil rights activist DeRay McKesson, a leading voice in the Black Lives Matter movement.

This is event is part of 92Y's A Night of Social Action.

TALK: ELGAR & HANDEL In 1923, Edward Elgar made a transcription of Handel's overture to Chandos Anthem No. 2 (In the Lord I Put My Trust). In this illustrated talk, Elgar scholar, Relf Clark, and Katharine Hogg, Librarian of the Gerald Coke Handel Collection, explore the role played by Handel's music in Elgar's compositions.

Relf Clark, a retired City solicitor, studied music at Oxford University and has a PhD in historical musicology. He is a Fellow of the Royal College of Organists and an honorary member of the Elgar Society. His published works include Elgar and 'The romantic loner' and other essays.

The event is in partnership with The Elgar Society. Saturday , May 11, at the Foundling Museum in London.

ALEX TREBEK is the Poster Boy for good taste, dignity, intelligence, honesty, courage and humor in discussing his battle with Pancreatic Cancer and the feelings all patients coping with life threatening or debilitating conditions experience. His interview last Wednesday with ABC'S Robin Roberts was informative and uplifting.

JAMES HOLZHAUER the Jeopardy! whiz kid who calls Las Vegas home received a key to that city last Thursday.

NURSES' APPRECIATION WEEK begins May 6th. In response, Broadway To Vegas has written an editorial commentary. To read 2019 Nurses' Appreciation Week Commentary

MAY 5 is National Chocolate Custard Day and National Hoagie Day. May 6 celebrates National Crêpes Suzette Day and is also International No Diet Day - so pig out. May 7 is National Roast Leg of Lamb Day while May 8 is National Coconut Cream Pie Day, National Empanada Day and Have A Coke Day. May 9 celebrates National Butterscotch Brownie Day and National Moscato Day. May 10 is National Shrimp Day and May 11 is Eat What You Want Day - so again, pig out.





THE MUSIC GOES ROUND AND ROUND


One of the most important aspects of music is that there is something for everyone. If what you hear sound like noise - to somebody else that may be the sounds they enjoy. Niche markets encompass all aspects of the human spectrum. Case in point We Are The Tigers an original off-Broadway cast recording released by Broadway Records.

The target group is tween and teens. To some, the 17 tracks may sound like one long hyper song by Preston Max Allen. To others, the tracks tell a story which make sense to the target market but not to others.

Technically, the record is excellent as in mastering and digital editing.

Allen penned the Author's note in the CD Booklet which doesn't aid in understanding. "As much as Tigers is a murder mystery, it's almost about nine young women who are at extremely formative laces in their lives. They want to feel hopeful about the future but are afraid that their greatest weaknesses could become what defines them, especially after a failed stunt goes viral."

A new school year means a new beginning for the Tigers, the worst-ranked high school cheer-leading team in the state.

The too involved plotline - set as a murder mystery - doesn't translate well into a recording. What comes across is that Allen both understands teen-age angst and emotional trauma and has the wordsmith skills to effectively put poignant emotion on paper, such as his line: "And I'm not sure that I'm okay, but I get stronger every day"

It's not until Track 10 Dear Mom and Dad spoken in a very child like voice - begins slower - before the spoken word chances to a faster singing voice and then accelerates.

While Allen's lyrics are sensitive and pity the overall musical construction is too similar, and too consistently fast paced. When the CD changes to Tract 11, you can't tell it from the previous Tract 10. One long song. A tract which is - like the others - too loud and too hyper. The urge is to peel the kids off the wall and give the a time out - to chill down and grow up.

Performers include Cathy Ang - Jenny Rose Baker - Kaitlyn Frank - Louis Griffin - Zoe Jensen - Wong Ogunfowora, Sydney Parra, Celeste Rose - Mimi Scardulla and Lauren Zakrin who know how to sing in teen-age warp speed, and project all of the hormone infused emotion that spins a teen's existence.

Band:
Keyboards: Geraldine Anello - Guitar: Beh Callen - Bass Guitar: Joe Wallace - Drums: Aaron Drescher. Keyboard programmer: Randy Cohen. Ableton Programmer: Mason Ingram.

Recorded and mixed by Ian Kagey. Recorded at Reserve Studios in New York City. Digital Editing Ben Miller and Neal Shaw. Mastering Oscar Zambrano, Zampol Productions.


OTHER PEOPLE'S MONEY


WYNN RESORTS in Las Vegas has rolled back parking fees for self parking at their resorts. Self parking is once again free.



E-Book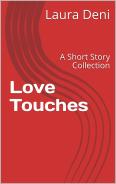 Soft back Book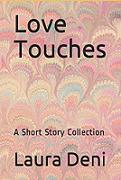 2019 TONY AWARD NOMINATIONS AND SPECIAL AWARDS The Tony winners will be announced at the 73rd Annual Tony Awards, June 9 at Radio City Music Hall in a ceremony hosted by James Corden and air on CBS-TV.

For a list of the nominees click here.



E-Book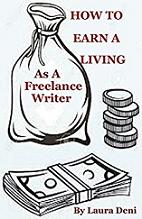 Soft back Book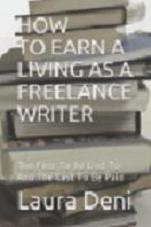 This is not your typical, totally boring textbook.

In the pages of How To Earn A Living As A Freelance Writer (the first to be lied to and the last to be paid) you'll find sex, celebrities, violence, threats, unethical editors, scummy managers and lawyers, treacherous press agents, sex discrimination; as well as a how-to for earning money by writing down words.






THE FLAMINGO KID Book & Lyrics by Robert L. Freedman. Music by Scott Frankel.

Directed by Darko Tresnjak.

In the summer of '63, against the wishes of his father, Brooklyn teenager Jeffrey Winnick leaves behind his blue-collar roots for an exciting job working as a cabana boy at the colorful El Flamingo - a posh private club on Long Island. The music, the romance, the beach are magical - until tensions grow between father and son when a slick club member takes Jeffrey under his wing.

May 9 - June 9, 2019 at Hardford Stage in Hartford, CT.

ANASTASIA the Broadway musical adaptation of the beloved 1997 animated feature film continues its 30-city American tour .

The production features an expanded score by the film's Oscar-nominated writers Lynn Ahrens and Stephen Flaherty, and an all-new book by Tony winner Terrence McNally.

Lila Coogan stars as Anya in the tour alongside Stephen Brower as Dmitry, Jason Michael Evans as Gleb, Joy Franz as Dowager Empress, Tari Kelly as Countess Lily, Edward Staudenmayer as Vlad, and Victoria Amelia Bingham as Little Anastasia.

Tony Award winner Darko Tresnjak directs. The creative team includes Alexander Dodge (set design), Linda Cho (costume design), Donald Holder (lighting design), Peter Hylenski (sound design), Aaron Rhyne (projection design), Charles LaPointe (hair/wig design), Thomas Murray (music supervision and direction), and Doug Besterman (orchestrations), with casting by Telsey + Company.

Performances in May 7-12, 2019 Tampa, FL at the Straz Center.

FIDDLER ON THE ROOF Music by Jerry Bock. Lyrics by Sheldon Harnick. Book by Joseph Stein.

Directed by Tony award winning Bartlett Sher.

Choreography by acclaimed Israeli choreographer Hofesh Shechter, based on the original staging by Jerome Robbins.

Bartlett Sher brings his fresh take on a beloved masterpiece to life as Fiddler on the Roof begins a North American tour. A wonderful cast and a lavish orchestra tell this heartwarming story of fathers and daughters, husbands and wives, and the timeless traditions that define faith and family. To love! To life!...

Featuring the Broadway classics Tradition: If I Were a Rich Man: Sunrise, Sunset: Matchmaker, Matchmaker and To Life.

Acclaimed Israeli actor and director Yehezkel Lazarov will star as Tevye. In addition to Lazarov, the touring cast of Fiddler on the Roof includes Maite Uzal as Golde, Jonathan Von Mering as Lazar Wolf, Carol Beaugard as Yente, Mel Weyn as Tzeitel, Ruthy Froch as Hodel, Natalie Powers as Chava, Danielle Allen as Sphintze, Emerson Glick as Bielke, Jesse Weil as Motel, Ryne Nardecchia as Perchick, Joshua Logan Alexander as Fyedka and Jeffrey Brooks as Constable.

The show's ensemble features Danny Arnold, Eric Berey, Nicholas Berke, Eloise Deluca, Derek Ege, David Ferguson, Olivia Gjurich, Michael Hegarty, Allegra Herman, Carolyn Keller, Paul Morland, Kelly Gabrielle Murphy, Jacob Nahor, Jack O'Brien, Maxwell Parr Perkins, Leah Platt, Lynda Senisi, Nick Siccone, Brian Silver and Britte Steele.

May 7-19, 2019 at the Segerstrom Center for the Arts in Orange County, California.

at Dallas Music Hall.

SCHOOL OF ROCK based on the film of the same name and features the original songs from the film School of Rock, with 14 new songs with music by Andrew Lloyd Webber, lyrics by Glenn Slater. Book by Julian Fellows.

Directed by Laurence Connor.

Choreography by JoAnn M Hunter.

This new musical follows Dewey Finn, a failed, wannabe rock star who decides to earn a few extra bucks by posing as a substitute teacher at a prestigious prep school. There he turns a class of straight-A students into a guitar-shredding, bass-slapping, mind-blowing rock band. While teaching these pint-sized prodigies what it means to truly rock, Dewey falls for the school's beautiful, but uptight headmistress, helping her rediscover the wild child within.

Featuring Merritt David Janes, Lexie Dorsett Sharp, Madison Micucci, Layne Roate, Sami Bray, Mystic Inscho, Grier Burke, Deidre Lang, Alyssa Emily Marvin, Cameron Trueblood, Theo Mitchell-Penner, and Leanne Parks.

Also featuring Natalia Bingham, Julian Brescia, John Campione, Patrick Clanton, Christopher De Angelis, Sammy Dell, Kristian Espiritu, Melanie Evans, Liam Fennecken, Bella Fraker, Brian Golub, Kara Haller, Elysia Jordan, Sinclair Mitchell, Jacob Moran, Arianna Pereira, Blake Ryan, Tim Shea, Jesse Sparks, Jonathon Timpanelli, Gabriella Uhl, Hernando Umana.

The creatives include: John Rigby music supervisor - Anna Louizos scenic and costume design - Natasha Katz lighting designer - Mick Potter sound design - Martyn Axe music director - Josh Marquette hair design - Larry Smiglewski production stage manager - David Ruttura associate director - Patrick O'Neill associate choreographer - Jeremy W. Foil associate scenic design - Talitha Fehr music coordinator - Stuart Andrews keyboard programmer - Lisa Zinni associate costume designer.

May 8-12, 2019 at the Performing Arts Center in Spokane, Washington.

THE LEHMAN TRILOGY Ben Power's English version of Stefano Massini's vast and poetic play.

Directed by Sam Mendes.

Starring Simon Russell Beale, Adam Godley and Ben Miles who play the Lehman Brothers, their sons and grandsons.

The story of a family and a company that changed the world, told in three parts on a single evening. On a cold September morning in 1844 a young man from Bavaria stands on a New York dockside. Dreaming of a new life in the new world. He is joined by his two brothers and an American epic begins. 163 years later, the firm they establish – Lehman Brothers – spectacularly collapses into bankruptcy, and triggers the largest financial crisis in history.

A co-production with Neal Street productions. at the Piccadilly Theatre in London from May 11, 2019.

ANNA created by Ella Hickson, Ben and Max Ringham Story by Ella Hickson.

Directed by Natalie Abrahami.

1968. East Berlin.
Anna and Hans are married, in love and moving up in the world – but it is a world ruled by suspicion. Who can be trusted when everyone is listening?

Can we ever escape our past?

Created by playwright Ella Hickson and sound designers Ben and Max Ringham, this tense new thriller uses individual audio headsets to give the audience intimate access to events as they unfold over one evening, in East Berlin.

Featuring: Nathalie Armin, Max Bennett, Jamie Bradley, and Phoebe Fox who plays Anna.

The production team: Composition and Sound Design Ben and Max Ringham. Set and Costume Designer Vicki Mortimer. Lighting Designer Jon Clark. Movement Director Anna Morrissey.

May 11 to June 15, 2019 at the National Theatre's Dorfman Theatre in London.


WHO'S WHERE




HUGH JACKMAN kicks off his tour with two gigs in Glasgow, Scotland at the SSF Hydro on May 7 and 8. Hugh will sing songs from hit film The Greatest Showman and the musical Les Miserables, as well as favorites from Irving Berlin, Gene Kelly and Fred Astaire.

TWENTY-ONE PILOTS entertain Monday, May 6, at the Arena VFG in Tlajomulco de Zúñiga, Jal., Mexico. Next Sunday, May 12, they can be enjoyed at the Rogers Arena in Vancouver, BC, Canada.

LORNA LUFT whose cabaret performance I've enjoyed on many occasions, will share her unique perspective born from a lifetime in entertainment as she sings favorites from the Great American Songbook - some of them made famous by her mother and film legend, Judy Garland, as well as stories from Hollywood, Broadway, and beyond, on May 10 at Brooklyn's On Stage At Kingsborough.

THE WHO kick off their North America tour Tuesday, May 7, in Grand Rapids, Michigan at the Van Andel Arena. Thursday's stop is in Buffalo, N.Y. at the KeyBank Center. On Saturday they'll be rockin' the Jiffy Lube Lvie stage in Bristow, Va.

BERNADETTE PETERS in the spotlight Saturday, May 11 in Morristown, NJ at The Community Theatre at Mayo Center for the Performing Arts.

CHICAGO SYMPHONY ORCHESTRA led by Ken-David Masur presents the world premiere of a new concerto for percussion quartet and orchestra by composer Chris Cerrone, co-commissioned by Civic with the Britt Festival Orchestra, featuring the Grammy Award-winning ensemble Third Coast Percussion. The concert is complemented by Debussy's La mer and an aptly-timed performance of Schumann Symphony No. 1 (Spring). May 12, at Symphony Center in Chicago.


FINAL OVATION


JO SULLIVAN LOESSER Tony nominated actress and protector of Frank Loesser's canon died Sunday, April 28 at her New York City home from heart failure. She was 91.

Her first big break came when she was cast as Polly Peachum in a concert version of The Threepenny Opera, with Leonard Bernstein conducting and Lotte Lenya starring, which in turn. She studied at The Actor's Studio, and after auditioning "a hundred times" was given the leading role, Rosabella the waitress, in The Most Happy Fella for which she received a Tony nomination. She found a greater gift that year. She met and eventually married Frank Loesser. Before and after The Most Happy Fella, she appeared in the City Center revivals of Carousel, Wonderful Town with Nancy Walker, Die Fleidermaus and Showboat, after which she retired to raise a family.

Seventeen years after the death of Frank Loesser in 1969, she returned to performing.

In 1989, she fulfilled yet another dream when she introduced her daughter, Emily, to the New York stage, co-starring with her in the show, Together Again For The First Time, at the Kaufman Theatre. After that, they performed in concerts and theaters, including tours of Together Again and her late husband's first musical, Where's Charley?

Above all else, Ms. Loesser was always instrumental in preserving and furthering her husband's great musical legacy. It was Jo who suggested using a two piano arrangement of the score for The Most Happy Fella to Goodspeed Opera House, which led to an enormously successful production in 1991 and a subsequent move to Broadway in 1992. Thaat same year she was instrumental in getting Guys and Dolls revived on Broadway, which became won the Tony Award for Best Revival and became the longest running revival in Broadway history.

She also worked with DRG records to release An Evening of Frank Loesser, a collection of never –before-heard "demo" recordings that Loesser himself made forGuys and Dolls; The Most Happy Fella, and How to Succeed in Business Without Really Trying.

For many years, Jo Sullivan Loesser was an active member of Board of Directors of The American Theatre Wing and The Actors Fund.

She is survived by her daughter, Emily Loesser Stephenson, son-in-law Don Stephenson, long-time companion Jaquin Fink, step-children John and Susan Loesser, and four grandchildren; Hallie, Fiona, Frank, and Beau. She was predeceased by her daughter Hannah Loesser, who passed away in 2007.

BETH CARVALHO Brazilian singer and "godmother of samba" died from sepsis in Rio de Janeiro on Tuesday, April 30, 2019 at thePró-Cardíaco Hospital. She was 72.

She was one of the main personalities of the samba school Mangueira. Beth had a variety of hits in the 1970s, with her 1979 song "Coisinha Do Pai" being one of her biggest hits. The song was inserted into the Mars Pathfinder. Her social music often concerned the poor and the Indigenous peoples in Brazil.

Gabriel Abaroa Jr. President/CEO of The Latin Recording Academy issued the following statement: "Beth Carvalho was a Brazilian samba singer, musician, and composer. With a career that spanned 50 years filled with multiple acclaimed recordings, Carvalho was known as the "Godmother of Samba" and a historical figure in Brazilian culture. In 2009 she was recognized with a Latin Recording Academy Lifetime Achievement Award and at the 13th Annual Latin Grammy Awards she received a Latin Grammy for Best Samba/Pagode Album for Nosso Samba Tá Na Rua. Carvalho helped bring underrated composers the recognition they deserved, becoming a driving force in the modernization of samba in the '80s, while preserving its roots. As a philanthropist and activist, she founded various schools to teach samba and used her lyrics to bring awareness of social issues such as poverty and indigenous rights. Our deepest condolences to her family, friends and music lovers during this difficult time."

She is survived by her husband and daughter.

JOHN STARLING an American Bluegrass musician and composer, and a founding member of the bluegrass group The Seldom Scene who also had a medical profession as an otolaryngologist died May 2, 2019 at his home in Fredericksburg, Virginia. He was 79.

Before his musical career, he graduated from Davidson College and the University of Virginia Medical School, and began his medical career with the U.S. Army, where he served in Vietnam and at the Walter Reed Medical Center.

In addition to playing with The Seldom Scene, Starling made guest appearances on albums by Linda Ronstadt and Emmylou Harris, both of whom he remained close to throughout his life. Starling played acoustic guitar and was listed as a 'musical consultant' on the Grammy-winning album Trio by Dolly Parton, Linda Ronstadt and Emmylou Harris.

Along with his bandmates Gray and Eldridge - Starling was inducted into the Bluegrass Hall Of Fame in 2014.

He is survived by his wife Cynthia and son Jay Starling who is also a well-known musician.

Neil Portnow President/CEO of the Recording Academy issued the following statement: "Grammy winner John Starling was a guitarist, composer, and singer/songwriter known for his work as a solo artist and co-founder of notable bluegrass band Seldom Scene. With the group, Starling contributed to the creation of the musical sub-genre known as "new-grass," which solidified him as an undeniable force within the bluegrass community. A three-time Grammy nominee in the Best Bluegrass Album category, Starling earned a Grammy in the category for his album with Carl Jackson, Spring Training, at the 34th Grammy Awards. He will be missed and remembered by many, and our thoughts are with his family and loved ones during this time."


















Next Column: May 12, 2019
Copyright: May 5, 2019 All Rights Reserved. Reviews, Interviews, Commentary, Photographs or Graphics from any Broadway To Vegas (TM) columns may not be published, broadcast, rewritten, utilized as leads, or used in any manner without permission, compensation and/or credit.
Link to Main Page
---
Laura Deni



For the snail mail address, please E-mail your request.
CLICK HERE FOR COMMENT SECTION