! >
Broadway To Vegas
  
  REVIEWS INTERVIEWS COMMENTARY NEWS

| | |
| --- | --- |
| | |
PUNK: CHAOS TO COUTURE - - SCARE CARE INSURANCE - - NEW RUSSIAN MARIINSKY CONCERT HALL ONE OF THE MOST EXPENSIVE EVER BUILT - - BITCHY SOPRANOS VS. ANGELIC MEZZOS - - BE A GOOD LITTLE WIDOW - - THE EDWIN BOOTH AWARD - - I COULD USE A DRINK CD REVIEW - - DAYTIME EMMY AWARD NOMINATIONS INCLUDE THOSE FOR MUSIC - - DONATE . . . Scroll Down




Copyright: May 5, 2013
By: Laura Deni
CLICK HERE FOR COMMENT SECTION


REMARKABLE TALENTS NEED EXCELLENT MANAGEMENT AND INSIGHTFUL PROMOTION - DREW GASPARINI TAKE NOTE


Drew Gasparini is a remarkable talent who needs a top flight manager and a knowledgeable public relations firm that balances common sense with being inventive and aggressive.

He's an alum of the BMI Lehman Engel Musical Theatre workshop and his musical Crazy, Just Like Me was winner of Best of Fest and runner up for Best Book in the New York Musical Theatre Festival 2011,

His Crazy Just Like Me venture earned Drew the 2006 John Lennon Songwriters award.

Drew has also had his music featured on a the second season of the NBC musical drama Smash.

You'd never know any of that from getting your hands on his latest CD, I Could Use A Drink which is distributed by the respected Broadway Records and contains 17 tracks.

On one hand, Drew has everything going for him. Then again, he doesn't.

Mother's Day is a multi-million dollar gift holiday. Marketing to the gay community is a growth industry. Why didn't anybody tell Drew?

The Number Two selection, A Little Bit, is a talked song delivered by Alex Brightman. It's from his successful show Crazy, Just Like Me, so it's been around awhile. Why didn't Drew take this song, make a few slight changes, and promote it as the perfect Mother's Day present for a youth to give their mother?

A young man is greeted by an answering machine when he phones his mother. While the object of the song, as written on this CD, is for the young man to tell his mother that he is gay, the message is far more than one of sexuality. The leaving home for the first time emotions of confusion, being scared, lonely and missing one's mother are universal. The song ends with the young man asking his mother to call him.



Alex Brightman, who played Bog in Wicked talks the song A Little Bit. He wrote the book for the Gasparini Make Me Bad musical, currently in development. Brightman's official bio states: "Alex graduated from Bellarmine College Prep in 2005, in spite of being caught several times doing inappropriate things to cats in the Men's bathroom. He studied Theatre at NYU but left before graduating to pursue his acting career." On his official talent agency bio under Skills, he lists: "great kisser (demonstration upon request)."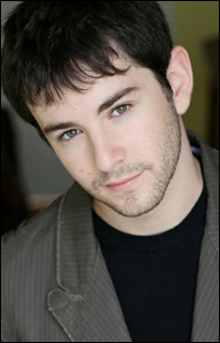 To make it more marketable as a Mother's Day present, Drew could have done what many composers do, write different versions of their own song, depending upon the use. Drew could have easily penned a "straight" version of the song. Same mind set as taking a Broadway musical and writing a concert or a high school version. You write for the audience.

No matter the political or religious view, this could have been turned into a today song that is understood by teens/young adults, and would have brought a tear to any mother who has raised a child. It's rare that a song could capture cross-generational appeal. This song had that potential.

To turn it into a song appealing to broad based American - both straight and gay - remove the vulgarity and substitute acceptable words for not being all that happy in a new city. Remove the specific lines about being gay. Keep lines such as: "Mom, you can handle anything, right? I'm a little bit lonely. I'm a little bit lost, a little bit down. Mom, I'm still your baby. I can tell you anything. Right? I just want to be the son you always wanted, after all. Mom, I'm still your baby. Can you call me when you get this message?" Then work around that.

Those lines have tear jerking possibilities. Instead, they were ignored. It could have been a once in a lifetime opportunity to create a song which could be used on an annual basis.

Human emotions experienced in leaving home for the first time aren't going to change.



John Lennon Songwriters Award winner Drew Gasparini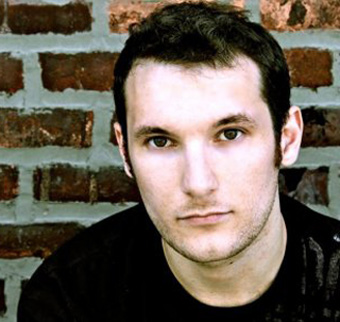 A major promotional opportunity. Why wasn't anybody thinking outside the CD box?

Why wasn't their a tie-in with a phone company, a greeting card company, a flower service to offer a download of the song with a purchase of their product? It's also puzzling that this opportunity slipped by because - the first song Drew ever wrote was a ditty he gave his mother as her Mother's Day present.

Drew needs to decide whether he wants to write songs or whether he wants to make a living writing songs and behave accordingly.

Perhaps Drew should be a household name. At this point in time, he is not. Therefore, don't so narrow focus the market base that exposure to I Could Use A Drink becomes limited.

Tracking down information about Drew explains a lot. On his Twitter account he complains that people are reviewing the booklet, more than the music on I Could Use A Drink.

For any artist to complain about a critic usually isn't a smart move. Taking jabs at those who have been asked to review your work tends to result in making life long enemies. That's never been known to be a good thing.

When negative comments are made about an accompanying CD booklet, that means the booklet distracts from the music. The booklet is part of the CD package.

There is a strong teen market for CDs. With discretionary income and a desire for music, they're a target audience. The booklet on this CD isn't helpful.



Crazy Just Like Me earned Gasparini the John Lennon Songwriting Award. Two songs from that musical are in the I Could Use A Drink CD.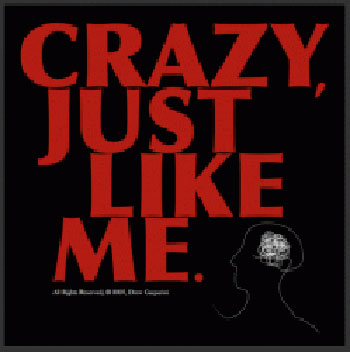 Don't dream up a title that advocates drinking. The same message could be delivered with a title that was a little more under-age buyer friendly. Same goes for the vulgar lyrics. When disclaimers have to be used on five songs that the lyrics are explicit - inappropriate for younger listeners - then you have narrowed your buyer base. Some potential younger buyers may even find that access to the purchase of this album is under-age blocked.

Wasted, and boy do I mean wasted, are two entire pages which proffer only garbage. There is a crappy foreword by the artist and his brother where their father's snoring is discussed. To give you an idea of the booklet's emotional maturity and intellectual prowess, the Foreward(sic)By Danny Gasparini begins: "Well, in true Drew Gasparini style he called in a 'shit my pants' sort of panic . . ." Oh, that word is spelled 'foreword'.

Neither the opus crafted by Danny nor the one by Drew gives one single reason why anyone should buy the CD. Booklets are not free. Learn how much they cost to produce and make the most out of each penny.

The I Could Use A Drink booklet reads like it was written for Drew's family and close friends.

Drew grew up in the Northern California and has many rabid fans. He's been heavily involved in the community theatre in Marin, California. He's enjoyed stand out shows at Joe's Pub in New York City. His sisters and mother perform in his act. You have to dig on the internet to find that information.

A major point of a CD booklet is to explain the CD, inspiration for it, who did the music, arrangements, orchestrations, what the artist was thinking. Why the particular selections? Where did they come from? If from a production, was the artist a part of that production? The booklet needs to provide insight into whatever is on the CD. Drew's booklet doesn't.

It does however thank just about everyone who has ever been in Drew's life, including his high school English teacher. Then there is the thanking of somebody named Daniel who is called a lot of things including "an honorable moron."

Oh, let's not forget the TMI from his brother's foreword - "Drew is an amazing talent, which makes up for his sexual inadequacies."

For crying out loud, is anyone over the age of 14 suppose to purchase this CD based upon those kind of comments?

Unless you are a mega watt star who can demand anything, keep the personal thank-you section to a paragraph - never more than half a page.

Three entire pages are wasted simply through the use of a large font to list the names and performers of only 17 tracts. Decrease the font and put in two sentences about why Drew wrote each track - or any information that might entice the listener to feel connected to the artist or the music and thus, want to hear more.

Without some knowledge of the selections, the songs become a hodgepodge of subjects and emotions.

A CD booklet is suppose to give the reader an insight into something that is relevant - be the anecdote sad, funny or horrific. Read this booklet and you'd bet that Drew is some young teen-ager who might have a garage band, but really hasn't a clue.

Far from the case. Read his background, and it feels more like of a case of not wanting to grow up. In what is usually a woman's prerogative, Drew is coy about his age. Pushing 30, he was born April 20, 1986. Time to get out of the middle school mind set.

Since 2008 when his Overboard CD was released there has been a tumbir website titled F*** Yeah Drew Gasparini - only spelled right out, purportedly put together by his fans. That site disclosed that a kickstarter campaign reached its goal of $20,000 to fund this album.

Don't waste your fans' money - or that of your parents. Brother Danny's foreword also says: "hope that this album makes enough money to pay off all the debts he owes to his family."

The current Drew Gasparini marketing strategy will seriously hamper his musical career.

If the buyers he is after are college graduates, the upwardly mobile professionals who have the money to buy the CD and tickets to his musicals - then grow up. The booklet is childish and to use one of his favorite words 'moronic'. Worst of all, it doesn't indicate why anybody should want to listen to it.

If the marketing is geared towards emotionally immature adults, the scuffling around, barely makin' it, up yours crowd, (which is how his fan sites and some of his Twitter posts come across) then their monetary support will have limits.

The packaging is caught between those two lifestyles - being bared from one while turning off the other.

Market to strangers that fit into the appropriate demographic base.

Lastly, the entire booklet is written in CAPITALS. That doesn't make for an easy read. If you listen to the last verbal comment on the CD - coupled with the idiotic booklet - this CD comes across as a middle school project for extra credit. If it was formulated with that intent, then give the kid an A. If it was formulated to let people, who have never heard of Drew, gain insight and respect for his musical ability - give it a D.

On Drew's liner notes he indicates that the CD wasn't his idea and without somebody else thinking up the idea and then handling the project, a CD never would have happened. That begs the question as to whether Drew has the business knowledge, directional focus, common sense balanced with passionate zeal and dedication to achieve the level of stardom which he deserves.

As for the music - Drew is a person with incredible musical talent.



Kasie Gasparini.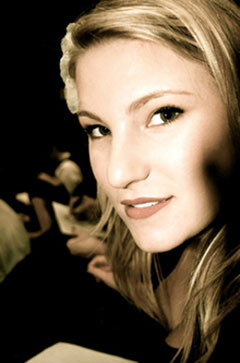 This is long and involved because it's just a shame to see real talent wasted.

I Could Use A Drink features the singing talents of Broadway professionals. The singers include: Gasparini, Kacie Sheik (Hair), Eric Michael Krop (Godspell), Jennifer Damiano (Next To Normal), Justin Guarini (American Idiot), F. Michael Haynie (Wicked), Rachel Potter (Evita), Nick Blaemire (Godspell), Lindsay Mendez (Dogfight), Ben Crawford (Shrek), Blake Daniel (Spring Awakening), Alex Wyse (Lysistrata Jones), Gabe Violett (Spring Awakening), Alex Brightman (Wicked), Andrew Kober (Hair), Tim Ehrlich (Off-Broadway's Rent), Caissie Levy (Ghost), Jordan (Newsies), Mykal Kilgore (The Book of Mormon), Kasie Gasparini, Chloe Gasparini and Kele Gasparini.

The last three are Drew's relatives. This CD leaves no doubt that musical talent runs in the Gasparini family. On her Twitter account sister Chloe describes herself as: "I'm 17, and I sing and write songs!" All of the tweets pulled up from her account were appropriate and charming. There are also posts of the talented young lady auditioning for Grammy Songwriting Camp.

Mom Kele Gasparini has been a music teacher in Marin county for almost 30 years. Her bio states: "She started the Marin Primary and Middle School music program and now teaches privately and in a few schools in Novato. Kele has also been involved in some of Marin's community theatre groups for a number of years performing with the Mountain Play, Marilyn Izdebski productions, Independent Actors of Marin and Novato theatre company."

Did Mom read and approve of this CD booklet?

I Could Use A Drink is described as "an eclectic mix of semi-autobiographical numbers and progressive contemporary music theater." That's a good description, although it won't cause people to buy the product.

A hard charging opening number with a drum beat and guitar gives notice that something interesting was about the be heard. It's Michigan with Eric Michael Krop and Kacie Sheik. All of the other selections are equally as captivating.

Just when a few of the songs were beginning to sound a little similar in the musical construction department, along comes the powerful Circus, performed by Lindsay Mendez. The song is from the in development musical Make Me Bad, about falling in love with a serial killer. A spine chilling, emotionally charged orchestrated number that grabs your attention and then transports the listener into the inner conflict of a young lady whose life - to her - seems like a three ring circus.

Make Me Bad, with a score by Drew Gasparini and a book by actor-writer Alex Brightman was offered last January at Pace University as part of the Pace University's Pace New Musicals program - which is dedicated to the discovery of new theatre works.

That might be the reason for this CD. While producing a musical about loving a serial killer seems more like an Off or Off-Off Broadway mounting, it still costs a lot of money. I Could Use A Drink could be the most elegant promotional tape ever produced; a CD which Drew intends to provided to potential backers, permitting them to hear the variety and caliber of the music he has written.



Chloe Gasparini. Photo by Monica Simoes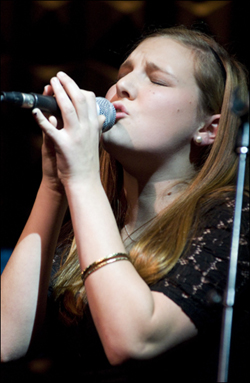 Sister Chloe delivers If I Had You, showing off an interesting, earthy, dimensional voice that holds the listener's attention.

Sister Kasie performs Two Little Lines. She has a different vocal range than her sister. A different timbre, but leaves no doubt that she, too, knows how to put the proper emotional delivery into the words and feel the music. As for lyrics, What Remains, performed by Cassie Levy, has Kasie given credit for providing "additional lyrics."

Chloe, Kasie and Drew are a triple threat. They just need luck and some powerful management, coupled with effective public relations. Then when people hear the word Gasparini, they won't think it's an Italian beverage.

I Could Use A Drink is an interesting CD, possessing a wide selection of musical styles and emotions. The tie-together is that Drew wrote the songs. It's a professional produced (with a lot of vulgarity) audition CD, available for sale to the public. If you enjoy listening to somebody who has the potential of being the most sought after composer on Broadway thirty years from now, buy and enjoy this CD. It could become a rare collector's item.

Broadway Records neither produces nor distributes CDs of shoddy quality. The company is noted for only gold standard production. This CD is recorded, edited and mastered to perfection.

The musicians are excellent and the type of instruments used effectively present the songs.

Orchestra:
Justin Goldner: guitar - Jeremy Yaddaw: percussion - Andy Kuusisto: bass guitar - Charlie Rosen: double bass and additional instruments - Justin Smith: Violin 1 - Sara Caswell: Violin 2 - Denise Stillwell: viola - Leo Soeda: Cello - Garrett Schmidt: Trumpet - Geoffrey Countryman: saxophone - Alex Jeun: trombone.

Orchestrator: Charlie Rosen. John Kilgore: sound and recording engineer. Scott Hull: mastering engineer. I Loved You Too Much recorded in San Francisco at Studio Trilogy. Justin Lieberman - engineer. Disaster recorded in Melbourne, Australia at Mad Cat Sound. Jack Setton - engineer.





Broadway To Vegas is supported through advertising and donations. Priority consideration is given to interview suggestions, news, press releases, etc from paid supporters. However, no paid supporters control, alter, edit, or in any way manipulate the content of this site. Your donation is appreciated. We accept PAYPAL. Thank you for your interest.


ART AND ABOUT


PUNK: CHAOS TO COUTURE

Left: Sid Vicious, 1977. Courtesy of The Metropolitan Museum of Art, Photograph © Dennis Morris - all rights reserved Right: Karl Lagerfeld (French, born Hamburg, 1938) for House of Chanel (French, founded 1913), 2011. Vogue, March 2011. Courtesy of The Metropolitan Museum of Art, Photograph by David Sims.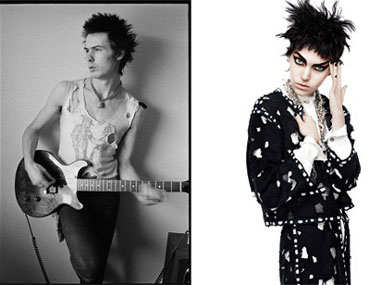 is the focus of the Spring 2013 Costume Institute Exhibition at Metropolitan Museum in New York City will examine punk's impact from its birth in the 1970s through its continuing influence on high fashion today.

"Punk's signature mixing of references was fueled by artistic developments such as Dada and postmodernism," said Thomas P. Campbell, Director and CEO of The Metropolitan Museum of Art, "so it makes sense to present this exhibition in a Museum that also shows the broader output of those movements."

To celebrate the opening of the exhibition, the Museum's Costume Institute Benefit will take place on Monday, May 6, 2013. The evening's Co-Chairs will be Academy Award nominated actress Rooney Mara; Lauren Santo Domingo; Riccardo Tisci, Creative Director of Givenchy; and Anna Wintour, Editor-in-Chief of Vogue. This fundraising event is The Costume Institute's main source of annual funding for exhibitions, acquisitions, and capital improvements.

"Since its origins, punk has had an incendiary influence on fashion," said Andrew Bolton, Curator in The Costume Institute. "Although punk's democracy stands in opposition to fashion's autocracy, designers continue to appropriate punk's aesthetic vocabulary to capture its youthful rebelliousness and aggressive forcefulness."

The exhibition, in the Museum's second-floor Cantor galleries, will feature approximately 100 designs for men and women.

Original punk garments from the mid-1970s will be juxtaposed with recent, directional fashion to illustrate how haute couture and ready-to-wear have borrowed punk's visual symbols, with paillettes being replaced with safety pins, feathers with razor blades, and bugle beads with studs.

Focusing on the relationship between the punk concept of 'do-it-yourself' and the couture concept of 'made-to-measure,' the exhibition will be organized around the materials, techniques, and embellishments associated with the anti-establishment style. Presented as an immersive multimedia, multisensory experience, the clothes will be animated with period music videos and soundscaping audio techniques.

Organized thematically, gallery sections will include Rebel Heroes, which will evoke the New York and London music scenes of the mid-1970s, focusing on iconic punk bands such as The Ramones, The Sex Pistols, and The Clash.

The Couturiers Situationists gallery will examine Malcolm McLaren and Vivienne Westwood's visual codification of punk through the merging of social realism and artistic expression, featuring fashion and graphics they produced for their boutique at 430 King's Road in London, including Let it Rock, SEX, and Seditionaries.

Pavilions of Anarchy and Elegance will juxtapose punk designs with haute couture creations, focusing on customization and hand craftsmanship. Punk Couture will explore high fashion's engagement with punk hardware such as studs, spikes, chains, zippers, padlocks, safety pins, and razor blades. D.I.Y. Style will highlight the impact of punk's bricolage ethos on high fashion, including the use of recycled materials from trash culture. La Mode Destroy will examine the effect of punk's rip-it-to-shreds attitude via torn and shredded garments associated with deconstructionist fashions.

Designers in the exhibition will include Haider Ackermann, Miguel Adrover, Azzedine Alaïa, Christopher Bailey (Burberry), Zowie Broach and Brian Kirkby (Boudicca), Thom Browne, Hussein Chalayan, Jean-Charles de Castelbajac, Christophe Decarnin (Balmain), Ann Demeulemeester, Domenico Dolce and Stefano Gabbana (Dolce and Gabbana), Shelley Fox, John Galliano, Jean Paul Gaultier, Nicolas Ghesquière (Balenciaga), Andrew Groves, Viktor Horsting and Rolf Snoeren (Viktor & Rolf), Marc Jacobs, Christopher Kane, Rei Kawakubo (Comme des Garçons), Karl Lagerfeld (Chanel), Helmut Lang, Martin Margiela, Alexander McQueen, Franco Moschino, Thierry Mugler, Kate and Laura Mulleavy (Rodarte), Rick Owens, Gareth Pugh, Zandra Rhodes, Russell Sage, Jeremy Scott, Stephen Sprouse, Anna Sui, Jun Takahashi (Undercover), Justin Thornton and Thea Bregazzi (Preen), Riccardo Tisci (Givenchy), An Vandevorst and Filip Arickx (A.F. Vandevorst), Gianni Versace, Alexander Wang, Junya Watanabe, Yohji Yamamoto, and Vivienne Westwood.

The exhibition is organized by Andrew Bolton, Curator, in the Met's Costume Institute. Photographer Nick Knight is the exhibition's creative consultant. The design for the 2013 Costume Institute Gala Benefit was be created by Nick Knight with Raul Avila, who has produced the Benefit décor since 2007.

May 9–August 11, 2013 at the Metropolitan Museum of Art in New York City.

THE WILLIAM S. PALEY COLLECTION: A TASTE FOR MODERNISM

Paul Gauguin (French, 1848-1903), The Seed of the Areoi, 1892, oil on burlap, 36 1/4 x 28 3/8 inches. The William S. Paley Collection.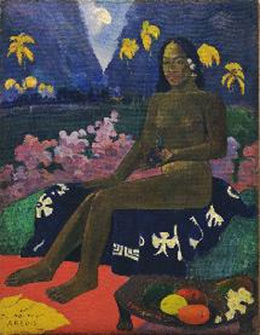 This spectacular exhibition of modern art showcases 62 works from the renowned William S. Paley Collection at The Museum of Modern Art, New York.

Paley was a formative and innovative leader in the radio and television world as President and Chairman of the Board at CBS for decades. With Paley at its helm, CBS grew exponentially and nurtured the talents of broadcasting greats including Edward Murrow and Walter Cronkite.

With his penchant for new technologies in business, Paley was drawn to modern art as a collector. Paley, inspired by trips abroad to Europe, began to collect art in the 1930s. He filled his homes with works by Henri Matisse, Pablo Picasso, Francis Bacon, Georges Braque, Paul Cézanne, and Paul Gauguin, among others.

Highlights of the exhibition include Picasso's superlative Boy Leading a Horse, 1905–1906, André Derain's Bridge over the Riou, 1906, and Gauguin's The Seed of the Areoi, 1892.

This exhibition is organized by Lilian Tone, Assistant Curator, Department of Painting and Sculpture at The Museum of Modern Art in New York City.

Officially opened May 2 and is on exhibit through September 8, 2013 at The Portland Museum of Art in Portland, Maine, which is the only New England venue for the collection's 2012–2014 North American tour.


SWEET CHARITY


BACKSTAGE AT THE GEFFEN an annual charity event benefiting the Geffen Playhouse will honor Billy Crystal and Bruce Ramer.

Evening includes dinner and show.

The organizers stress that "you never know who will show up on this amazing night."

Those who previously came out to support and perform include:

Julie Andrews, Christina Applegate, Hank Azaria, Annette Bening, Carol Burnett, Sarah Chang, Kristin Chenoweth, Alan Cumming, Dana Delany, Clint Eastwood, Tom Hanks, Julia Louis-Dreyfus, Jane Lynch, Helen Mirren, Matthew Morrison, Ray Romano, Martin Short, Dick Van Dyke & Rita Wilson.

Tickets from $2,500. Show tickets alone from $350. May 13 at the Geffen in Los Angeles.

ROCK AND ROLL HALL OF FAME AND MUSEUM will host the 10th annual It's Only Rock and Roll Spring Benefit on Saturday, May 11, 2013 at the historic Public Hall at the Cleveland Convention Center.

The special 10th annual museum benefit will include performances from Tower of Power, War and Wesley Bright & The Hi-Lites.

The Rock and Roll Hall of Fame's It's Only Rock and Roll Benefit proceeds support the Museum's award-winning educational programming, which explores the impact that modern music has had on our culture, politics and society. Educational exhibits reach more than 400,000 visitors and programs reach more than 50,000 students and educators each year.


PRINCE HARRY HEADS TO AMERICAN AFTER ANNOUNCING HE WANTS MUSIC AND WHATEVER PRINCE HARRY WANTS . . .


Prince Harry wants music. The garden that Prince Harry's Sentebale charity is creating for the Chelsea Flower Show should, in the words of the popular prince, "appeal to the ears as much as the eyes and the nose."

Jinny Blom who is designing the garden for the prince is also a musician, so Harry's request was a pleasant one to her ears. She immediately commissioned a group of musicians to composed a piece for the garden which can be played very quietly while the show is open to the public. This marks the first time that music will be played in the garden every day, rather than just on press day.

Blom specified that the composition reflects the musical heritage of both Wales and Lesotho.

Sentebale's "forget-me-not" garden will use flowers that are native to Lesotho, such as Nemesia and Silene fimbriata.



Elton John painted gnome. Photo: Chelsea Flower Show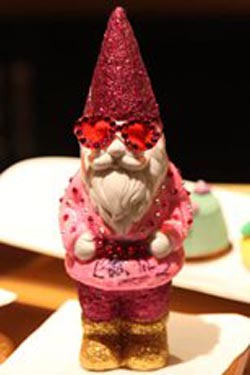 The garden will feature a hearts and crown motif on a stone worked terrace based on a blanket design by the late mother of Prince Seeiso of Lesotho, who co- founded the charity with Harry. The garden will also features the Trifolium repens 'William' plant, in tribute to his brother.

And Harry's special request the garden will also feature forget-me-nots. Sentebale means 'forget me not' in Sesotho - the language spoken in Lesotho, where the charity works with victims of extreme poverty and AIDS/HIV victims.

The garden is being paid for with sponsorship from B&Q, the home improvements company.

Harry isn't the only high profile person to be involved in year's show. Celebrities, including Elton John and Maggie Smith painted gnomes which will be auctioned on eBay. Monies raised will help create 15 horticultural apprenticeships in the next three years.

The RHS Chelsea Flower Show runs May 21-25, 2013.

While Blom is finishing up Prince Harry's garden, he'll be spending May 9-15 in America to support veterans' charities.

On Thursday he'll be on Capitol Hill, touring an exhibition staged by the HALO Trust - the largest Humanitarian mine-clearance charity in the world. One of his guides during this tour will be Senator John McCain's wife, Cindy.

That evening he'll attend a HALO hosted dinner and reception at the residence of the British Ambassador, Sir Peter Westmacott. Harry will make a speech which may include comments about his mother's support of mine clearance.

On Friday Prince Harry will lay wreath at the Tomb of the Unknown Soldier at Arlington National Cemetery. Then he'll tour Walter Reed National Military Medical Center's prosthetics center and view the rehabilitation of service personnel where he will see a demonstration of the Computer Assisted Rehab Environment, or CAREN.



Prince Harry has a busy week in America. Photo: Getty.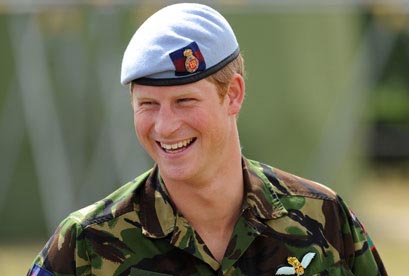 That afternoon he leaves for Denver. He'll attend a reception on the outskirts of Denver, hosted by Consul-General to Colorado, New Mexico and Wyoming, Beverley Simpson. Guests are rumored to include Olympic gold medalists from London 2012.

He'll spend all day Saturday at the 2013 Warrior Games: the equivalent of the Paralympics for injured and wounded Servicemen and women. He'll also conduct informal meetings with members of the British team, attend a reception and brunch, watch the Opening Ceremony and volleyball.

In the evening he'll spend it privately with several of the UK team and Walking with The Wounded participants.

On Sunday he'll be at the US Air Force Academy to watch the cycling. On Monday he'll fly back to New Jersey. His Tuesday schedule includes visiting areas affected by Hurricane Sandy and meeting members of the emergency services.

In Manhattan he'll attend an event to support the British Government's GREAT campaign. He'll attend a baseball training session with several dozen young players from a deprived background for The Royal Foundation of The Duke and Duchess of Cambridge and Prince Harry.

That evening there is a reception and dinner in New York City benefitting the American Friends of The Royal Foundation of The Duke and Duchess of Cambridge and Prince Harry.

Wednesday, May 15, is the Sentebale Polo Cup in Greenwich, Connecticut. He'll give a speech at the luncheon and then play for the Sentebale team. That evening he'll fly home.

No stop in Las Vegas.


DAYTIME EMMY AWARD NOMINATIONS INCLUDE THOSE FOR MUSIC
On May 1 the Daytime Emmy Awards announced their nominations, officially kicking off the 40th Anniversary Year celebrations.

The Daytime Entertainment Creative Arts Emmy Awards gala, which honors the crafts behind the many shows that grace the Daytime genre, will return to the Westin Bonaventure Hotel in Los Angeles on Friday, June 14, 2013. Two days later the Daytime Entertainment Emmy Awards will be presented at the Beverly Hilton Hotel Broadcast Live on HLN.

Game show icon, Monty Hall and legendary producer, Bob Stewart will receive Lifetime Achievement Awards.

Emmy nominations in the field of music include:

OUTSTANDING ACHIEVEMENT IN MUSIC DIRECTION AND COMPOSITION FOR A DRAMA SERIES
The Bold and the Beautiful CBS. Bradley Bell, Jack Allocco, David Kurtz, Music Directors/Composers. Lothar Struff, Music Supervisor.

Days of Our Lives NBC. Stephen Reinhardt, Paul Antonelli, Music Supervisors. Brent Nelson, Kenneth R. Corday, Composers.

General Hospital ABC. Paul Glass, Supervising Music Director, Composer Dave Macleod, Music Director Kurt Biederwolf, Steven E. Hopkins, Jack Urbont, RC Cates, Composers.

The Young and the Restless CBS. Mike Dobson, Bryan Harrison, Music Supervisors Jack Allocco, David Kurtz, Composers.

OUTSTANDING ORIGINAL SONG FOR A DRAMA SERIES
Just Like That for General Hospital ABC. Rie Sinclair, Risa Binder, Composers & Lyricists.

Only Love Goes On Forever for The Young and the Restless CBS. Jack Allocco, David Kurtz, Gary Verna, Composers & Lyricists.

OUTSTANDING ACHIEVEMENT IN MUSIC DIRECTION AND COMPOSITION
The Backyardigans Nickelodeon. Evan Lurie, Music Director,Composer. Douglas Wieselman, Composer

The Fresh Beat Band Nickelodeon. Scott Kraft, Nadine van der Velde, Music Directors Ric Markmann, Dan Pinella, Peter Zizzo, Chris Wagner, Composers

Penguins of Madagascar Nickelodeon. Adam Berry, Composer

Sesame Street PBS. Paul Rudolph, Music Director Bill Sherman, Joseph Fiedler, Music Directors, Composers

Star Wars: The Clone Wars Cartoon Network. Kevin Kiner, Composer

T.U.F.F. Puppy Nickelodeon. Guy Moon, Composer

OUTSTANDING ORIGINAL SONG - CHILDREN AND ANIMATION
3rd & Bird from 3rd & Bird! Disney Channel. Ziggy Marley, Composer & Lyricist

Belly Breathe from Sesame Street PBS. Bill Sherman, Composer. Joey Mazzarino, Lyricist

Elmo the Musical Theme from Sesame Street PBS. Adam Schleisinger, Composer. Belinda Ward, Christine Ferraro, Luis Santeiro, Joey Mazzarino, Annie Evans, Molly Boylan, Lyricists

Forgiveness Song from Robot and Monster Nickelodeon. Jeff Sudakin, Composer & Lyricist

If You're a Guy from Littlest Pet Shop from The HUB Daniel Ingram, Composer. Roger Eschbacher, Lyricist

Queen of Nacho Pichu from Sesame Street PBS. Bill Sherman, Chris Jackson, Composers. Joey Mazzarino, Lyricist.

OUTSTANDING ORIGINAL SONG
Good Afternoon for Good Afternoon America ABC. Karen Fairchild, Jimi Westbrook, Kimberly Schlapman, Phillip Sweet, Brett Warren, Brad Warren, Composers & Lyricists

This Day for Katie ABC. Sheryl Crow, Jeff Trot, Composers & Lyricists.


NEW RUSSIAN CONCERT HALL ONE OF THE MOST EXPENSIVE EVER BUILT
Mariinsky Opera House. Photo: Diamond and Schmitt Associates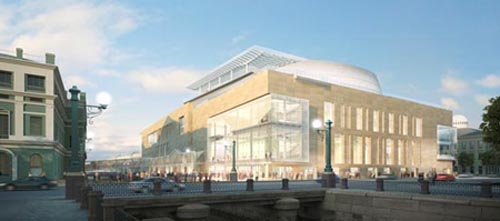 A birthday present, of sorts, for director Valery Gergiev, whose 60th birthday coincided with the May 2 opening night of the Mariinsky Theatre II in Saint Petersburg, Russia.

After passing through airport type security, 2,000 guests got an up close look at the $700m modernist building, which sits beside the historic 19th-Century Mariinsky Theatre, the birthplace of ballets such as Tchaikovsky's Sleeping Beauty and Prokofiev's Romeo and Juliet.

Attending the gala was President Vladimir Putin who praised the hall saying it had "everything you need for a theatre".

Putin also paid tribute to the "boundless energy" of Gergiev saying he: "has succeeded not only in preserving the traditions of the Russian opera and ballet but has also created the conditions for them to develop. We need to breathe life into the theatre."

The 851,580-square-foot glass and limestone building is one of the largest theatre and concert venues in the world and ranks among the most expensive cultural projects ever built.



The main foyer, with its two levels, features rear-lit onyx stone walls that surround the auditorium and Emperador marble floors. The foyer is illuminated during the day by natural light. For evening performances, custom-designed Swarovski chandeliers light the space. Photo: Diamond and Schmitt Associates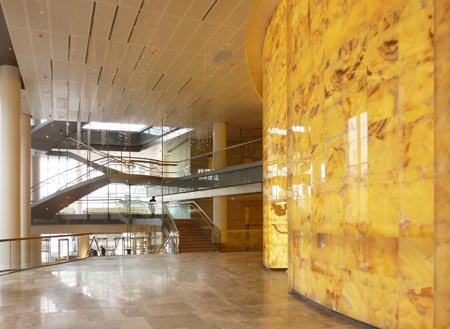 It was designed by Canadian firm Diamond and Schmitt Associates. That's the firm which recently completed the Toronto opera house.

It wasn't completed without criticism from Hermitage director Mikhail Piotrovsky and film-maker Alexander Sokurov.

Gergiev who is also the chief conductor of the London Symphony Orchestra, asked doubters to reserve judgment.

"The answer to why we built [this] will be apparent when you enter the theatre," he told journalists at a press tour.

"We never had a space with such outstanding acoustics [in Russia]. I think that now we have one of the best modern opera theatres in the world," he added.

On May 1, the eve of the official opening, the Mariinsky II threw open its doors for what they stated was "the most important audience of all . . . over three hundred of the theatre's longest-serving staff members from various departments who have worked here for decades, representatives of twenty-three veterans' organizations and the city's museums and cultural institutions as well as the people who have built the new theatre."

The gala program which was conducted by Valery Gergiev featured performances by renowned musicians and opera and ballet soloists including Ildar Abdrazakov, Yuri Bashmet, Olga Borodina, Plácido Domingo, Leonidas Kavakos, Yekaterina Kondaurova, Ulyana Lopatkina, Alexei Markov, Denis Matsuev, Anna Netrebko, Yevgeny Nikitin, René Pape, Mikhail Petrenko, Ekaterina Semenchuk, Sergei Semishkur, Vladimir Shklyarov, Diana Vishneva and Olga Yesina, as well as the Symphony Orchestra, soloists of the Academy of Young Singers, the Children's Chorus and younger students of the Vaganova Academy of Russian Ballet.



A variety of staircases thread through the foyer, including a dramatic 108-foot architectural glass staircase that traverses the north side of the foyer, connecting every above-ground level of the building. Photo: Diamond and Schmitt Associates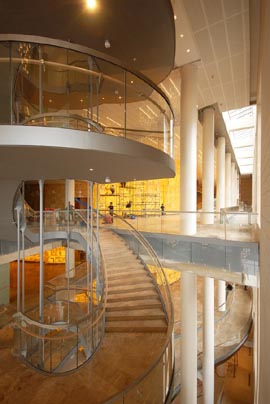 Highlights of the evening included Olga Borodina singing an aria from Samson and Dalila and Diana Vishneva as Carmen, dancing to Schedrin's adaptation of Bizet's Habanera. Domingo, appearing in the role of Siegmund for an aria from Die Walkure. The concert was directed by Vasily Barkhatov and designed by Zinovy Margolin (sets) and Damir Ismagilov (lighting).

The event kicked off a series of lavish events. On May 4 Diana Vishneva and artists of the Béjart Ballet Lausanne and the Mariinsky Ballet performed Maurice Béjart's ballet Boléro.

The auditorium seats up to 2000 people at full capacity. There new theatre has seven stories above ground and three below. There is the main stage, a rehearsal stage and backstage premises; rehearsal rooms for the ballet company, the opera company and the orchestra; premises for 1000 various members of staff; chamber premises in the foyer which can house educational projects for children and young people; a rooftop amphitheatre which is to be a venue for the Stars of the White Nights festival; and underground car parking for staff.

The exterior of the building is made of beige Jura limestone, interspersed with syncopated floor-to-ceiling windows of various sizes, and a metal roof. A glass and steel canopy extends over the main entrance.

The main foyer, with its two levels, features rear-lit onyx stone walls that surround the auditorium and Emperador marble floors.

Thanks to the surrounding glass façade, the foyer is illuminated during the day by an abundance of natural light. For evening performances, custom-designed Swarovski chandeliers light the space.

Public areas have been designed as an integral and complementary component of the building and create a sense of dramatic arrival and fluid movement. A variety of staircases thread through the foyer, including a dramatic 108-foot architectural glass staircase that traverses the north side of the foyer, connecting every above-ground level of the building. The foyer is split into several individual spaces of various sizes.



A view from the bottom of the stairs looking up. Photo: Diamond and Schmitt Associates.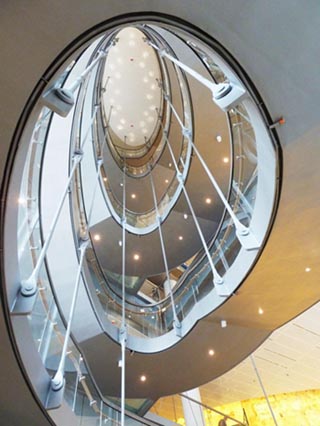 While the auditorium is a contemporary hall, its principles are those of famous 18th and 19th century opera houses, with a horseshoe shape and three balcony levels.

The venue stressed that this configuration has proved to be ideal for intimacy, acoustics, sightlines, audience comfort and overall cohesion of the hall.

The sculptured beech balcony fronts are shaped by acoustical demands.

The use of three balconies instead of four allows for more height between levels and creates better sound dispersion, especially for the rows located farther back.

The auditorium's floor is separated from the concrete foundations by sound-absorbing wooden structures. Solid wood balustrades arranged in an overlapping sequence with embedded light fixtures are located throughout the auditorium to aid sound diffusion.

Uniquely designed 6 to 10 foot pieces of concave plaster have also been installed throughout the auditorium to disperse sound the sound better. Architect Jack Diamond attended the acoustic tests.



The main auditorium with a horseshoe shape and three balcony levels. A Swarovski chandelier at the top and Swarovski accent lights stud the balcony fronts. Photo: Diamond and Schmitt Associates.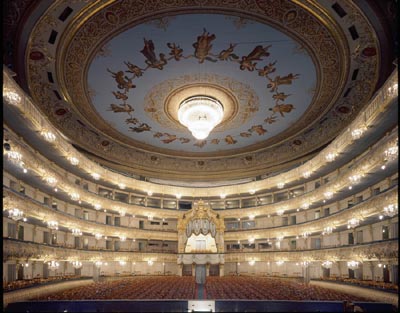 The production lighting includes Swarovski accent lights studded in the balcony fronts and are designed to give sparkle to the hall, as small candelabras once did in old theatres.

Carefully selected with acoustic considerations in mind, the floors of the auditorium are oak parquet on a wooden substructure with gypsum perimeter walls and ceilings.

Auditorium seats are fabricated by Estel Group in Italy. The fabric was manufactured by Danish Art Weaving.

The VIP box contains beech wood balcony fronts, leather walls and a Swarovski chandelier.

The stage space has been broken down into individual zones, each of which fulfils its own strictly defined function. This includes the main stage, backstage, the side pockets, the rehearsal stage, the installation zone and the loading and unloading zone with its component assembly area.

The back-of-house accommodates full stage-size rehearsal and makes it possible to have the sets for at least four productions in the stage area at the same time.

Moreover, at the same time, the main stage can be hosting the most technically demanding production in terms of sets, the rehearsal stage a full-scale rehearsal, the sets for the next performance can be assembled in the installation zone and other sets loaded or unloaded in the cargo dock.

The stage is equipped with a system of rolling platforms and compensators, rising and falling platforms and fixed point hoists. All machinery elements are automated and are used via a control panel.

The orchestra pit is equipped with a moveable acoustic wall developed to allow for varying orchestral and acoustic needs. At full capacity, the pit holds up to 120 musicians. The pit is also equipped with three platforms: a smaller one in the rear and two larger ones in the front. These can be raised or lowered to different levels depending on the instrumentation and the desired sound.




SPREADING THE WORD


WHY MARRY?

Mark Edward Lang and Alison J. Murphy in East Lynne Theater Company's production of Why Marry? Photo credit Gayle Stahlhuth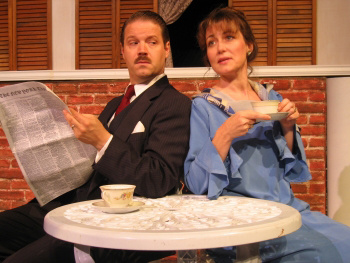 by Jesse Lynch Williams. This is the first play to ever receive a Pulitzer Prize. Directed by Gayle Stahlhuth.

A Broadway hit in 1917, it toured the country for a year, but had not been produced again until East Lynne Theater Company in Cape May, NJ included it in its 2006 Cape May production season. The show was so successful, that ELTC revived it the following summer.

How this show could have vanished from the canon remains a mystery. One theory is that its star, Nat Goodwin, who had been five times married, was so identified with the play that, when he died during the national tour after Broadway, nobody wanted to step into his shoes. The end of the First World War and, perhaps, the influenza epidemic took everyone's mind off theater and the play sank into oblivion.

On Friday, May 10, Why Marry? returns to a NYC stage for the first time since 1917 when ELTC presents a staged reading with most of the actors who were in the acclaimed 2007 production, at The Players Club.

"I can't marry Ernest Hamilton. I love him! We wish to be free to keep together! In the old days when they had interests in common, marriage used to make man and woman one, but now, it puts them apart. Can't you see it all about you? No wonder one in eleven ends in divorce. The only way to avoid spiritual separation is to shun legal union like a disease. Modern marriage is divorce."

Helen is talking to her much befuddled family in Jesse Lynch Williams' comedy Why Marry?. Helen, the rebel who doesn't want to marry Ernest, is played Shelley McPherson. Portraying Ernest is John J. Isgro an adjunct professor at Brooklyn College. Mark Edward Lang plays John, Helen's brother who doesn't understand her decision. Playing his wife, Lucy, is Alison J. Murphy. Helen and John's sister, Jean, is portrayed by Megan McDermitt. Rex, the man she's supposed to marry, is played by award-winning musician Thomas Raniszewski. Ken Glickfeld plays Helen's uncle, a Judge currently going through a divorce. New to this production is James Rana, who is taking on the role of Theodore, Helen's cousin, a minister.

May 10 at The Players Club in New York City. All proceeds will benefit the not-for-profit Players Foundation.

THE 58th ANNUAL OBIE AWARDS will be entertained by the entire cast of Here Lies Love, who will performer a special medley from the show.

Co-hosted by Jessica Hecht and Jeremy Shamos, the Obie Awards will be held Monday, May 20, 2013 at Webster Hall in New York City.

SCARE CARE INSURANCE according to This is South Wales the Gwyn Hall Cinema, in Neath, south Wales is giving away free insurance to help pay the funeral costs of anyone literally scared to death watching the latest horror movie Evil Dead, the remake of Sam Raimi's low-budget 1981 cult classic.

The gory cabin-in-the-woods shocker is directed by Fede Alvarez, stars Jane Levy and reputedly used 50,000 gallons of fake blood.

Cinema-goers receive a gold embossed legally-approved insurance certificate that they can take home (should they live) as a unique souvenir. If they die during the flick, the insurance policy will cover funeral expenses up to the cost of their movie ticket.

Evil Dead is being promoted as 'The Most Terrifying Film You Will Ever Experience'.

The Gwyn Hall Cinema is noted for its zany tie-in promotions. During a recent screening of Hitchcock's classic Psycho, a bloody shower curtain was hung over the entrance to the cinema. When Oz The Great and Powerful was shown, a yellow brick road was created at the entrance..


OTHER PEOPLE'S MONEY


LUCKY GUY starring Tom Hanks as Pulitzer Prize-winning tabloid writer Mike McAlary, the play penned by Nora Ephron, has recouped its $3.6 million capitalization in eight weeks of performances, producers announced May 2. Nominated for five Tony Awards, the production is mounted at the Broadhurst Theatre where the run has been extended through July 3.

ALL TICKETS FOR THE ELECTRIC DAISY CARNIVAL which takes place June 21-23 in Las Vegas are sold out. About 345,000 fans are expected to attend the dusk to dawn carnival.



THE EDWIN BOOTH AWARD will be presented to the legendary theatre director and producer Woodie King, Jr., founding director of the pioneering African-American theatrical production and training institution New Federal Theatre. The New Federal Theater integrates minorities and women into the mainstream of the profession through artistic training and play production.

King will be present accept the award on May 6th at the Martin E. Segal Theatre Center (MESTC) of The Graduate Center of City University of NY.

The Edwin Booth Award was established in 1983 by the Doctoral Theatre Students Association to honor a person, organization, or company in recognition of their outstanding contribution to the New York City/American Theatre and Performance Community. Recipients of the Booth Award are nominated and elected exclusively by students in the program. Named after the nineteenth century tragedian Edwin Booth, renowned for his intellectual curiosity, the award promotes integration of the professional and academic theatre communities. Past honorees include: The Royal Shakespeare Company ('83), Ellen Stewart ('84), Joseph Papp ('89), Arthur Miller ('92), Richard Foreman ('97), Tony Kushner ('02), Karen Finley ('08), The Living Theater ('09), and Charles Mee ('10).

TONY AWARD WINNING LYRICIST SHELDON HARNICK will receive the Dutch Treat Club Award for Lifetime Achievement in the Arts May 6 at a black tie event at The Harvard Club in New York City.

The gala begins with cocktails followed by dinner, will also feature performances of Harnick's songs by Brian d'Arcy James, Hal Linden, Ron Raines, Alexandra Silver and Jill Abramovitz.

Harnick, who has garnered a Pulitzer Prize, two Tony Awards, two Grammy Awards, two New York Drama Critics Circle Awards, three gold records and a platinum record, said in a statement, "I'm extraordinarily honored to receive The Dutch Treat Club's Gold Medal, and to be in the company of such recipients as Hal Prince, Richard Rodgers, Michael Bennett, Gay Talese, Beverly Sills, Jules Feiffer, Norman Mailer, Eli Wallach and Anne Jackson, among others."

A few of those "among others" include: Paul Sorvino, Bob Hope, Joshua Logan, Jose Ferrer, Avery Fisher, Beverly Sills, Tony Walton, Celeste Holm, Victor Borge, Robert Merrill, and Tom Wolfe.

The Dutch Treat Club, one of the city's arts clubs, was founded in 1905 by Thomas Masson, an editor of Life magazine, and Robert Sterling Yard, a reporter with the New York Sun, who wanted a New York City club for creative people. Its founding 11 members included writers, illustrators, editors and a publisher. About the club, former chairman John O'Hara Cosgrave once said it "is a picked body of active agents in the production and dissemination of literature, art, music and drama in New York. It is their business to know what is going on and about the men and women who are doing things and getting them done."

The club got its name from each member paying for their own lunch at the meetings. Ray Errol Fox serves at the current president.

Harnick and his wife, photographer Margery Gray Harnick, will also be on hand to autograph copies of their latest endeavor, a recently released book of Margery's photos and Sheldon's related poems, "The Outdoor Museum (not your usual images of NEW YORK)."



THE FABULOUS LIPITONES written by John Marcus and Mark. St. Germain.

Directed by Gordon Greenberg.

A Not-So-Traditional Barbershop Quartet.

What happens when a barbershop quartet who's been belting out close harmonies for twenty years loses a key member to a heart-stopping high "C"? The three surviving members must cease their bickering and race to find a replacement in time for Nationals. Excitement is high when they find someone, but he's nowhere near what they expected. billed as a " hilarious and moving story of friendship, prejudice and the power of song."

May 9 -June 2 at The Norma Terris Theatre in Chester, Conn.

THE NANCE which stars Tony Award winner Nathan Lane will extend its run through August 11 at the Lyceum Theatre, NYC.

BE A GOOD LITTLE WIDOW by Bekah Brunstetter. Directed by Hal Brooks.

Starring Christine Estabrook, Ben Graney, Kelsey Kurz and Zoë Winters.

Melody thought being a young wife was hard—until she became a widow. Luckily her mother-in-law is an expert in the field. As Melody navigates the prickly terrain of pressed black dresses, well-meant advice and inappropriate outbursts, she stumbles toward understanding what it means to find someone through losing them. A bittersweet look at the messy parts of life, this quirky comedy contemplates how grief, devotion and hope can persevere within us all.

The creative team includes Jason Simms (Scenic Design), David Israel Reynoso (Costume Design), Seth Reiser (Lighting Design), Ryan Rumery (Sound Design), Caparelliotis Casting (Casting) and Anjee Nero (Stage Manager). Presented by The Old Globe, the West Coast Premiere takes place May 11 – June 9, 2013 at the Sheryl and Harvey White Theatre, Conrad Prebys Theatre Center, San Diego, CA.

THE LAND a new play written by Jessica Litwak, with Amir al-Azraki. Directed by Marc S. Miller with production design by Anne Loyer.

Featuring Ahmad Maksoud as the gravedigger, Lisa Caron Driscoll as an Iraqi mother, Michael Dwan Singh as her son, an Iraqi freedom fighter, Sally Nutt as an American mother, and Wilkinson Theodoris as her son, an American soldier.

The first script collaboratively developed by U.S. and Iraqi theater artists, The Land is being workshopped as part of the development of the work toward future full productions. The play is based on an idea by Litwak and al-Azraki.

The story for The Land merges the fantastic and the realistic as it moves across time and geography and traverses the worlds of the living and the dead. It is a tragicomedy about two soldiers, one from Iraq and one from the U.S. Although both have been killed, they come to see the horror and humor of their lives while a gravedigger poet buries them. As the gravedigger rushes through his job, they go over their lives, from history to religion to the women they love and will miss. They come to a reconciliation and are motivated to make peace in the afterlife. Meanwhile, their mothers, on opposite sides of the world, come to terms with sorrow, rage, and regret. They meet years later to ask each other: Is understanding possible? Is forgiveness possible? Is peace?

The Land, part of the overall "Tamziq: Scattered and Connected" project, is being developed by Fort Point Theater Channel (FPTC) in conjunction with the Odysseus Project and the William Joiner Center for the Study of War and Social Consequences.

"Tamziq" means torn in Arabic and this multifaceted project serves as a conversation in art by Middle Eastern and American artists.

Anne Loyer, director of the Odysseus Project and a member of the Fort Point Theatre Channel's (FPTC) artistic board, conceived Tamziq to create opportunities for dialogue and exchange with and within two communities: Iraqi refugees resettling in Massachusetts and U.S. veterans returning from Iraq and Afghanistan.

Presented by the Fort Point Theatre Channel, the free workshop production runs May 16-18, 2013 at the Channel Center in Boston.

MIGHT BE SOMETHING BIG ....MIGHT NOT starring David Steinberg.

Direct from his sold out shows at The La Jolla Playhouse, this is a humorous look back at his life in show business during a production of his new one-man show, David Steinberg: Might Be Something Big…Might Not.

The legendary comedian and director has produced and directed hit comedies such as Friends, Newhart, Seinfeld and Curb Your Enthusiasm for HBO and currently hosts Showtime's hit series, Inside Comedy. May 10-11 at the Bucks County Playhouse in New Hope, PA.

THE CAUCASIAN CHALK CIRCLE Classic Stage Company's new production of Bertolt Brecht's classic.

Directed by Brian Kulick, and featuring new music by Tony Award-winning singer/songwriter Duncan Sheik.

Featuring Christopher Lloyd (Azdak), Jason Babinsky (Yusek); Tony Award nominee Elizabeth A. Davis (Grusha); Alex Hurt (Simon), son of actor William Hurt; Tom Riis Farrell (The Corporal/Shuva/Fat Prince); Deb Radloff (Farmer's Wife/Aniko); and two-time Tony Award nominee Mary Testa (Governor's Wife).

"Terrible is the temptation to do good!" warns Bertolt Brecht's amiable narrator. But good is all that Grusha, the simple kitchen maid, knows. And so, in the midst of a revolution, she cannot help but come to the aid of a poor defenseless infant. Their subsequent misadventures across her war-torn country become the heart of Brecht's playful parable, which calls into question our basic assumptions of right in a world that has gone wrong.

Scenic design is by Tony Straiges, costume design by Anita Yavich, lighting design by Justin Townsend and sound design by Matt Kraus. The translation is by Ralph Manheim with lyrics by W.H. Auden.

Performances at the Classic Stage Company in NYC through Sunday, June 9.

PASSION PLAY by Peter Nichols. Directed by David Leveaux.

Passion Play originally opened at the Aldwych Theatre in London's West End in 1981, where it went on to win the Evening Standard Award for Best Play. It then opened on Broadway under the title Passion in 1983, running for 107 performances. This brand new production marks the first London revival of this black comedy which features the story of a marriage which is cruelly torn apart.

James and Eleanor are comfortably married and have been together for over 25 years. As James agrees to a secret meeting with their friend Kate, who has found herself recently widowed, an affair between the two begins. As the couple begin to get closer and closer, James and Eleanor's marriage is gradually stripped bare, revealing how illicit desires and more importantly, forbidden passion can lie beneath even the most solid of relationships.

Eleanor is played by Zoë Wanamaker who makes a return to the West End in this dark comedy. Joining her on stage are Samantha Bond, Owen Teale, Oliver Cotton, Annabel Scholey and Sian Thomas.

Performances through August 3 at the Duke of York Theatre in London.


WHO'S WHERE




BITCHY SOPRANOS VS. ANGELIC MEZZOS (and the men that love them) You know that old saying about an angel and a devil on your shoulder? Well, what if they could sing? Join Opera On Tap ass the Super-Attitude-Filled-Sopranos take on the Sweet-And-Well-Mannered-Mezzos in a night of opera you won't want to miss. Whether you're a diva, a diva-in-training, or a wannabe, bring your attitude and cheer on the singers at Freddy's Bar in New York City on May 9.

JON BON JOVI performs Tuesday, May 7, at the Stadium in Cape Town, South Africa. On Saturday the show is at the FNB Stadium in Johannesburg, South Africa.

JUSTIN BIEBER Believe World Tour finishes a two night sold out gig this evening, May 5, at The Sevens Stadium in Dubai, UAE.

PINK performs Monday, May 6, at the ISS Dome in Dusseldorf, Germany. Tuesday's show is at the Festhalle-Messe Frankfurt. On Thursday her tour stops at the Wiener Stadthalle in Vienna, Austria. On Friday she can be enjoyed at the 02 Arena in Prague, Czech. Next Sunday, May 12, she's on stage at the Leipzig Arena in Germany.

MICHAEL FEINSTEIN on stage May 6, at the Free Library in Philadelphia. On May 7-8 he performs at a private event in Washington, DC. It's back to public exposure on Thursday with a show at the Edward A. Myerberg Center in Baltimore, MD. On Saturday he'll be performing his Broadway and American Songbook Series at the Valley performing Arts Center in Northridge, CA.

DEPECHE MODE perform Tuesday, May 7, at Hayarkon Park in Tel Aviv, Israel. On Friday the show is at the Terra Vibe in Athens, Greece. On Sunday, May 12, their tour stops at the Georgi Asparuhov Stadium in Sofia, Bulgaria.

CHRIS BOTTI travels to the Center for the Performing Arts in Scottsdale, AZ for a show Friday, May 10.

TAYLOR SWIFT performs Tuesday, May 7, at the KFC Yum! Center in Louisville, KY. On Wednesday she's at the Nationwide Arena in Columbus, OH. On Saturday she opens a two night stand at the Verizon Center in Washington, DC.

ERIC CLAPTON is in Europe with a show Thursday, May 9, at The 02 in Dublin, Ireland. Friday's gig is at the Odyssey Arena in Belfast, UK.


FINAL OVATION


ROY MILLER a Tony Award winning producer died on April 28, 2013 following a brief illness. He was 52.

Nominated for a Tony three times, Miller was a producer of this year's seasonal hit A Christmas Story: The Musical, which is current nominated for numerous Tony awards including Best Musical. He also produced the Tony Award-winning The Drowsy Chaperone as well as West Side Story, Ragtime, [title of show,] and The Pee-Wee Herman Show.

Miller served as associate producer of the Paper Mill Playhouse from 1991 to 2004.

Born in Irvington, Miller honed his love of the stage at the Surflight Theater in Beach Haven as an apprentice artist during his teenage years. When the theater faced a possible collapse in 2010, Miller stepped in as producing artistic director and donated a year's salary. With a series of star-studded productions, he led the company out of bankruptcy. He remained at the Surflight until 2012.

At the time of his death, he was developing Broadway productions of Hand to God and Animal House.

Miller served as a panelist for the ASCAP Foundation Musical Theatre Workshop and guest lecturer for the Commercial Theatre Institute and Broadway Speakers' Bureau. He was also a member of the Broadway League.

Miller is survived by his parents, a brother and a sister. The family has requested that donations in Miller's memory be made to The Actors Fund, 729 Seventh Avenue, New York, NY, 10019.

BARRY FEY the pioneering Colorado based rock promoter, credited with bringing prominent music acts to the United States for the first time, died April 28, 2013 at his Cherry Hills Village home. He was 73 and was despondent over difficulty in recovering from hip-replacement surgery. Denver reports the cause of death was suicide.

I interview him several times and I was in the audience when Fey had a group called U2 attend Frank Sinatra's performance at the Golden Nugget in Las Vegas and then go back stage to meet The Chairman of the Board.

Fey was named Billboard's Concert Promoter of the Year in 1978. Fey formed Feyline which promoted virtually every headlining act from the 1960s until his retirement in 1997.

Throughout his career, Fey promoted artists such as Jimi Hendrix, Big Brother and the Holding Company, the Doors, Black Sabbath, Jefferson Airplane, the Grateful Dead, the Rolling Stones, and the Who, among many others, as well as the Summer of Stars series at Red Rocks Amphitheatre.

Besides concerts Fey has been credited with saving the bankrupt Denver Symphony and forming the Colorado Symphony Orchestra. He put them on a pay as you go basis and they are still thriving today. When the historic Paramount Theater in downtown Denver was facing destruction, Fey stepped in, and signed a ten-year contract, saving the building.

Fey is survived by his sons, Tyler, Jeremy, Geoffry and Alan.

KENNY KERR famed Las Vegas female impersonator died April 28, 2013. He was 60.

For 11 years he was the star of Boy-lesque at the Silver Slipper Hotel. He also enjoyed long runs at the Sahara and Plaza Hotels.

Kerr had been seriously ill for over a year. After his life partner, Bill, died in 2012, Kerr was hospitalized with what was called "a life threatening illness."

SAILENDRA NATH ROY a daredevil who held the Guinness World Record for covering the longest distance on a zip-line while hanging by his hair died April 28, 2013, while attempting to cross the turbulent River Teesta in West Bengal on a 594-foot zipline above the water. He was 49.

Roy who was also a police officer, began the stunt as usual. He attached his shoulder-length hair to a pulley on the wire. He completed about half of the distance but he then became entangled and found himself unable to move according to AFP photographers.

Witnesses reported that he frantically tried to untangle himself, but after about 20 minutes, he became motionless. A rescue team comprised of locals retrieved him. Press reports indicate that neither an ambulance nor a doctor were present during the performance, which was watched by his family. After being admitted to hospital in Siliguri, he was declared dead by doctors of a suspected heart attack.


MARY THOM former editor of Ms. magazine who also was an avid motorcyclist, crashed while riding on a Yonkers, New York highway and was killed April 26, 2013. Thom had picked up her 1996 Honda Magna 750 from winter storage when she veered into traffic upon entering a highway. She struck a vehicle and was struck by another. She was 68.

Thom joined Ms. magazine in 1972 as an editor, rising to become executive editor in 1990.

At the time of her death, she was an editor-in-chief of the Women's Media Center, a think-tank group.

JANOS STARKER one of the 20th century's most renowned cellists died April 28, 2013 at a hospice in Bloomington, Indiana. He was 88.

From 1958 until his death, he taught at the Indiana University Jacobs School of Music, where he held the title of Distinguished Professor.

One of the most recorded cellists in the world, Starker made over 160 recordings of virtually the entire cello literature. He recorded the Bach solo cello suites five times, most recently for RCA in 1992 for which he won a Grammy award. He was also nominated for a Grammy award for his 1990 recording of the extremely demanding works of David Popper.. He had concerti written for him by David Baker, Anita Dorati, Bernhard Heiden, Jean Martinon, Miklos Rozsa, and Robert Starer.

Neil Portnow President/CEO of The Recording Academy issued the following statement: "Grammy winner Janos Starker was a masterful cellist known for playing with technical perfection and creating an impeccable sound. With a career that spanned more than half a century, Starker performed countless concerts with numerous orchestras and symphonies around the world, - and was one of the most recorded cellists in the industry. His deep passion for music was evident not only in his performances, but as an educator as well, teaching new generations the art and precision of performing classical music. Starker's talent and contributions to our industry will be greatly missed, and our thoughts go out to his family, friends and students as we mourn the loss of a truly gifted and giving artist." He is survived by Starker is survived by his wife, Rae, daughters Gwen Starker Preucil and Gabriella Starker-Saxe and three grandchildren. His son-in-law, daughter and granddaughter are the violinists William, Gwen, and Alexandra Preucil.

A CELEBRATION OF THE LIFE AND MUSIC OF DAVE BRUBECK will be held on Saturday, May 11, 2013 at 4:00 pm at The Cathedral Church of St. John the Diving in New York City.

There are no tickets to this event; the event is free and all are welcome. Artists scheduled to perform include Chick Corea, Paquito D'Rivera, Branford Marsalis, Randy Brecker, Jon Faddis, Roy Hargrove, Roberta Gambarini, Bill Charlap, Renee Rosnes, Rufus Reid, Bobby Militello, Hilary Kole and Darius, Chris, Matthew and Dan Brubeck.

Jazz legend Dave Brubeck passed away on December 5, 2012 at age 91, the day before his 92nd birthday. A private funeral was held in Wilton, Connecticut in December, 2012.

JEFF HANNEMAN a founding member of the heavy metal band Slayer, died May 2, 2013 of liver failure at Hemet Valley Medical Center, near his home in Southern California's Inland Empire area. He was 49.

Hanneman withdrew from active touring in early 2011 after he contracted necrotizing fascitis, a debilitating skin disorder. According to the band, doctors say that it likely originated from a spider bite.

With him when he died were his wife Kathryn, sister Kathy and his brothers Michael and Larry.

Neil Portnow President/CEO of The Recording Academy issued the following statement: "Two-time Grammy winner Jeff Hanneman was an intense and powerful guitarist and a force to be reckoned with on stage. A founding member of the legendary metal band Slayer, he was a key architect in their ferocious and uncompromising sound, which earned the band legions of loyal followers, tremendous respect among their peers, and a lasting impact on the genre. The music industry has lost a true trailblazer, and our deepest sympathies go out to his family, his bandmates and fans around the world who mourn his untimely passing."







Next Column: May 12, 2013
Copyright: May 5, 2013. All Rights Reserved. Reviews, Interviews, Commentary, Photographs or Graphics from any Broadway To Vegas (TM) columns may not be published, broadcast, rewritten, utilized as leads, or used in any manner without permission, compensation and/or credit.
Link to Main Page
---
Laura Deni



For the snail mail address, please E-mail your request.
CLICK HERE FOR COMMENT SECTION