! >
Broadway To Vegas
  
  REVIEWS INTERVIEWS COMMENTARY NEWS

| | |
| --- | --- |
| | |
HAMLISCH PLAY IT AGAIN, MARVIN CD REVIEWED - - THE HARD TO TOLERATE HARRY AND MEGHAN WEDDING SERMON - - BURLINGTON DISCOVERY JAZZ FESTIVAL CELEBRATES 35 YEARS - - WAR AROUND US: SOLDIER ARTIST IMPRESSIONS - - NATIVE AMERICAN NEW PLAY FESTIVAL - - FRANK LOESSER: LYRICIST - - WILLIAM SHATNER'S HOLLYWOOD CHARITY HORSE SHOW - - FASHION UNRAVELED - - DONATE . . . Scroll Down





Copyright: May 27, 2018
By: Laura Deni
CLICK HERE FOR COMMENT SECTION


THE MAGNIFICENT HAMLISCH PLAY IT AGAIN, MARVIN CD RELEASED


While that creative genius known as Marvin Hamlisch died too soon in 2012 at the age of 68 - his music lives on.

Hamlisch: Play It Again, Marvin is a collection of Hamlisch creations exquisitely performed by the Kalamazoo Symphony Orchestra conducted by J. Ernest Green, released by Varese SaraBande Records.

This flawlessly exquisite recording of well known Hamish compositions is presented in a live concert setting recorded live by Garrett Gagnon and Cordon van Gant at Miller Auditorium in Kalamazoo, Michigan on April 28, 2017. The music was mixed by Garrett Gagnon at Overneath Recording Collective.

The booklet contains an introduction by Marvin's widow Terre Blair-Hamlisch. Pianist Kevin Cole and singers Grammy winner Sylvia McNair, Judy Harrison & Doug LaBrecque and cellist Adrian Daurov are spotlighted with photos and a short bio, which is a nice touch.

They perform extraordinary Hamlisch masterpieces that are thrilling. The program opens with the romantic and sensitive The Way We Were, featuring Adrian Daurov and sumptuous violins. That is followed by the sprightly One from A Chorus Live leading into a robust instrumental medley of Hamlisch hits, with Cole demonstrating a commanding presence.

The third selection, Dreamers, features the voice of McNair. That is followed by the rousing feel good song Sunshine, Lollipops, And Rainbows. The illusive Swimmer builds to an intense finish. The hyper Nothing from A Chorus Line trips off of Harrison's tongue. The sensitive A Mother's Voice features the beautifully blending voices of McNair and Harrison.

The Entertainer and Pineapple Rag from The Sting are iconic bouncy numbers featuring Cole. Nobody Does It Better from The Spy Who Loves Me shows off Harrison's powerful and dramatic vocal ability. The brief - slightly over one minute - fast tempo They're Playing My Song from They're Playing Our Song features Hamlisch. Since this is a CD, not a review of the live production, it's not clear how Marvin fit into the show - but it's a delightful number.



Kevin Cole at the piano surrounded by the talented case. Photo: Kalamazoo Symphony Orchestra.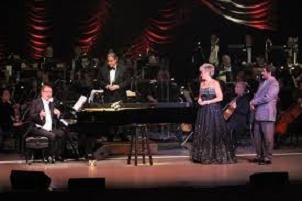 Cannot Hear The City from Sweet Smell of Success is sung to sensitive perfection by LaBrecque. Featuring the exquisite voice of McNair, there is a stunning blending of voices on That's How I Say Goodbye from Sweet Smell of Success. That is followed by If You Really Knew Me from They're Playing Our Song, again features Hamlisch.

The romantic and sensitive Through the Eyes of Love from Ice Castles is perfection as sung by McNair. That is followed by the dramatic At The Fountain from Sweet Small of Success with LeBrecoque's impressive delivery offering the right amount of drama. Sophie's Choice/If You Remember Me written for The Champ follows with a sweeping orchestral intro bringing on Harrison, whose voice provides both a powerful and sensitive delivery.

Marvin's Medley, spotlighting Cole on the piano, begins with The Way We Were and includes Hamlisch's top hits such as What I Did For Love. A drum and snazzy orchestra brings on the cast for bows followed by the closer What I Did For Love.

With rapturous arrangements and brilliant performances, you couldn't possibly ask for a better recording.

Play It Again, Marvin! the concert, first premiered in 2014 with the Pittsburgh Symphony Orchestra and then in 2015 with the Chicago Symphony Orchestra. The show was revised and performed by The Kalamazoo Symphony Orchestra. The Play It Again, Marvin concert will tour internationally. If it comes your way, put it on your don't miss it list. In the meantime buy and enjoy the CD.

The Orchestra:
First Violin
Jeanyi Kim-Mandl, Concertmaster, Julia Neckermann, Daniel Winnick, Mark Portolese, Eleanor K. Pifer, Louisa Blood, Krishna Baraily, Joo-Yun Preece, Abigail Weener, Joseph Deller, Remus Badea and Irina Kagan.

Second Violin: Lisa A. Williams, Julie Evans Little, Cori Somers, Terry Lynn Vantine, Norman Jean Forshey, Sharon Wood, Sita Yetasook, Lorri Hedlund, James Hahn and David Reiimer.

Viola: Grace Byrd, Kristina Willey, Sara Churchill, Patricia Goodman, Diana Taylor, Kathy Connor, Tamio Anderson, and Karin Loberg Code.

Cello: Igor Cetovic, Carol Bullok Russell, Calin Mureson, Elizabeth Start, Lisa Bressler, Nola Matthews Thule, and Silvia Sidorane.

Bass: Anders Dahlberg, Frank R. Tramp, Jason, Niefoff, Noah Krzan, Dominic Azkoul, and Brett Lewis

Flutes: Yukie Ota, Nancy Rinandi Williams and Jenny Robinson. Oboe: Gabriel Renteria, Maria Schneifer, and Brad Smith.

Clarinet: Georgiy Borisov, Claire Nalven, and Frank X. Silva. Bassoon: Alan Palider, Carole McEdwards and Lauren Murphy. French Horn: Michael Wood, Margaret Hamilton, Elizabeth Fairlie Judge, and Tamara Kosinski. Trumpet: Scott Thornburg, Mike Brozick, and Keith Geiman. Trombone: Edward S. Hickman, Rick Uren, and Mark Fry. Tuba: Jacob Cameron.

Timpani: Mark Guthrie. Percussion: Judy Moonett, Kenneth Jones, and Greg Secor. Drum Set: Matt Watson. Harp: Ruth Myers Brown. Celeste: Tina Gorter. Guitar: Donald Sovey



E-Book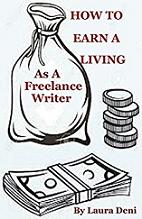 Soft back Book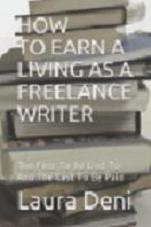 This is not your typical, totally boring textbook.

In the pages of How To Earn A Living As A Freelance Writer (the first to be lied to and the last to be paid) you'll find sex, celebrities, violence, threats, unethical editors, scummy managers and lawyers, treacherous press agents, sex discrimination; as well as a how-to for earning money by writing down words.





THE HARD TO TOLERATE HARRY AND MEGHAN WEDDING SERMON
Chicago based The Most Rev Bishop Michael Bruce Curry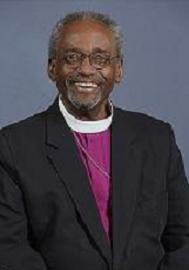 A wedding is supposed to be about the bride and groom. It can offer instruction, guidance, and hope. A wedding ceremony shouldn't be used as a showcase for a hidden agenda.

Speaking styles run the gamut - but all speaking types can project dignity and respect - especially if the world is watching and you're standing in front of the entire Senior Royal Family of Great Britain.

Having the important role of delivering the wedding sermon was never meant to become a shake-it-up and personal show off gig.

Perhaps the Chicago based The Most Rev Bishop Michael Bruce Curry, the 27th presiding bishop and primate of the Episcopal Church, didn't get the memo.

The Illinois born clergyman, a married father of two, who earned a Master of Divinity degree, in 1978, from Yale Divinity School, gave the main address during the wedding ceremony uniting in marriage Britain's Prince Harry and America's Meghan Markle.

Perhaps Bishop Curry forgot where he was and why.

To even suspect that you might steal the show, taking attention away from any bride and groom - is self important and wrong. He either wasn't provided with or ignored guidance.

He also ignored the first two rules of performing: Know Your Audience and Leave Them Wanting More.

I have no reason to believe that Bishop Curry didn't mean well. However, he totally lost sight that he was in a foreign country; in a particular church which may have been a first time visit; in the presence of the entire Senior Royal Family, at an important function which was celebrating the sanctity of marriage. It shouldn't have been about his personal agenda.



The new Duke and Duchess of Sussex will lean on each other, as well as other members of the royal family, in order to make their marriage a success. One of three official wedding photos taken by Alexi Lubomirski. Photo: Kensington Palace.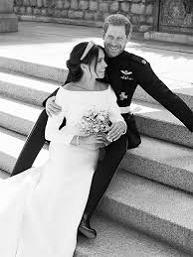 It also should have been about marriage.

The individual families which comprise the royal family serve as the support system for each other. With the addition of Meghan to the family, the support system is strengthen. Yet, there will be times when she needs to lean on them and they need to be there for her. Nobody ever does everything correctly.

Bishop Curry talking about Martin Luther King and fire was rambling, disjointed and off point. Bishop Curry could have looked no further than the lasting marriage of Prince Harry's grandparents and - like the Bible says - learn from your elders.

The presence of Queen Elizabeth and Prince Phillip was totally ignored. God willing, they will celebrate their 71st wedding anniversary in November. That is amazing. Yet, the lessons and inspiration that could have been drawn from their marriage were ignored.

The Duke of Edinburgh used a 1997 gala lunch celebrating his 50th wedding anniversary to speak about marriage. At a banquet hosted by the Lord Mayor of London, referring to his marriage Prince Philip praised the Queen for her abundance of tolerance within the partnership of marriage. With the Queen sitting at his side, Prince Philip reflected on the couple's "partnership in marriage" through good times and bad.

"The main lesson that we have learnt is that tolerance is the one essential ingredient of any happy marriage," he told the gathering. "It may not be quite so important when things are going well, but it is absolutely vital when the going gets difficult. You can take it from that the Queen has the quality of tolerance in abundance."

He also spoke of the difficulties of public life and the lack of privacy endured by the royals. But he admitted that those born into the monarchy "have to learn to accept certain constraints and to accommodate to that grey area of existence between official and what is left of private life."

It is also harder when you haven't been raised within that cloistered circle. While it would have been tactless of him to point out, Princess Diana; Camilla, the Duchess of Cornwall; Kate, the Duchess of Cambridge; Sophie, the Countess of Wessex - not to mention Fergie - all had adjustment issues - some more serious than others. Even Zara Phillips' husband Mike Tindall had a learning curve. While Meghan's success as an actress will be immensely helpful, there will be some potholes. Last week it was announced that she'll spend six months learning the ropes with a special adviser.

If Bishop Curry wanted to quote from the Old Testament - why didn't he pick the Book of Ruth and that famous quote: Ruth 1:16 King James Version (KJV) . " . . . for whither thou goest, I will go; and where thou lodgest, I will lodge: thy people shall be my people, and thy God my God:"

That was Ruth, a woman from another land, talking to - her mother-in-law!

Is there no better quote to have related to the then Meghan Markle?

Meghan - a woman who converted to the Church of England - as she put, it to honor the Queen - and will become a British citizen. A woman who is so intent upon learning from her great-mother-in-law, Queen Elizabeth, that she had embroidered on her veil the flowers of each Country of the Commonwealth.

Meghan, a woman who is proud to be a feminist and has let it be known that she intends to work for change.

The Book of Ruth and the speech Prince Philip gave about tolerance and support should have been the foundation for Bishop Curry's speech, which would have led into the choir singing Lean On Me.



The gorgeous Kingdom Choir pictured in front of Windsor. Photo: The Kingdom Choir.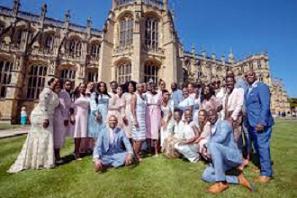 The Gospel Choir who can shout it to the rafters when appropriate, knew when to subdue their vocal style. At the wedding they sang perhaps what will go down in history as the most beautiful rendition of Lean On Me ever arranged and performed. That was orchestrated by Mark Delisser who seamlessly meshed pop, contemporary and gospel styles. All members of that chorus looked amazing. The colors of their outfits and the style couldn't have been more becoming.

And, cellist Sheku Kanneh-Mason, wasn't asked to perform because he's black. He was asked to perform because he's one of the greatest cello players who has ever lived - and he's only 19.

Which brings up tolerance, support and the willingness to change with circumstances. That's vital for a marriage. Tolerance, change and support is also vital for world peace. But, don't think you can shout from a pulpit at a wedding and bring world peace - or equality. Stop putting a smoke screen over issues by screaming platitudes and the dropping of the name Martin Luther King. It was a wedding ceremony, not a political rally or an attempt to get black converts into an evangelical Episcopalian church. Dr. King had no place in the ceremony. A quest to recreate fire didn't belong. The Book of Ruth did. Wisdom from Prince Phillip belonged.

I'm sure Bishop Curry received gracious thank you notes and perhaps even a thank you gift. That is proper etiquette. While the royal family would never criticize him nor wish to embarrass him - what he doesn't seem to realize is that he embarrassed himself.

Also participating was Chaplain to The Queen, The Reverend Prebendary Rose Hudson-Wilkin. She was dignified, intelligent, articulate and eloquent.

Never has there been more of an outspoken feminist, activist or proponent of blacks being actively involved in the Church of England.



The Reverend Prebendary Rose Hudson-Wilkin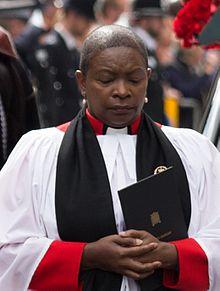 Born in Montego Bay, Jamaica, Hudson-Wilkin was raised by her father and aunt Pet, her mother having left for England when she was born. She did not meet her mother again until she was nine. She was 14 when she decided to join the ministry and, in a 2012 interview in the Daily Telegraph, she said: "I simply had this overwhelming sense that this was what I was called to do."

She was ordained a priest in 1994, in the first year that the Church of England ordained women to the priesthood. She was appointed Chaplain to the Queen in 2008. In 2010, she was appointed Chaplain to the Speaker of the House of Commons in addition to her parish work. In March 2013, she was made a prebendary of St Paul's Cathedral in recognition of "her service to the Church, community and most recently as Chaplain to the Speaker of the House of Commons." In October 2014, it was announced that she was to become Priest-in-Charge of St Mary-at-Hill, City of London. She moved to her new parish in November 2014, while maintaining her additional appointments.

She is married to Ken Wilkin whom she met when she was training at the Church Army College. He is chaplain to Downview prison and the couple has two daughters and a son.

According to her biography on the Church of England site.

"At 18 years old, and with a calling secure in her heart, she joined the Church Army - an evangelistic society within the Anglican Church - and travelled to England. Rose was ordained deacon in 1991 but, because of the restriction placed on women's ordination, didn't have the option to be priested. Rose waited until 1994 and was among the first group of women to be ordained priest in her diocese. But this momentous year didn't come without a cost. The sexism and racism she experienced in her first post is something many might assume is long in the past. However, judging by her recent statements in the national press about the marked absence of Black and Minority Ethnic (BAME) clergy in many roles within the established Church, Hudson-Wilkin clearly believes institutional forms of racism are still present in the Church of England."

During an interview on Desert Island Discs, Hudson-Wilkin was asked about women in the church, responded: "I believe that we hold certain prejudices about certain things and we believe them to be true…What I want is for people to be open to the possibilities that their minds might be changed." She added: "I think the church has been the poorer actually for not having the gifts of women – men and women – in its leadership."

She continued: "If you look at the Pentecostal churches, there are young black people who are absolutely engaged because they can see images of themselves. They just don't see it in the Church of England. But we're getting one or two coming through and whenever someone calls me up, and says, 'I'm thinking about ministry, can I come and see you?' I clear the diary, and I make time for them."

She is an unafraid activist who has instituted changes. You won't find anyone more passionate. She is noted for modernizing traditional prayers to include references to current events.

Yet, she understands and respects tradition. She is aware of herself, her surroundings and her audience. At the wedding of Prince Harry and Meghan Markle she was on target. Her contributions were beautifully perfect.






E-Book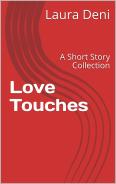 Soft back Book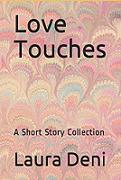 Broadway To Vegas is supported through advertising and donations. Priority consideration is given to interview suggestions, news, press releases, etc from paid supporters. However, no paid supporters control, alter, edit, or in any way manipulate the content of this site. Your donation is appreciated. We accept PAYPAL. Thank you for your interest.


ART AND ABOUT


FASHION UNRAVELED

Image: detail of ensemble by XULY.Bët, repurposed acrylic sweaters, fall 1994, gift of XULY.Bët.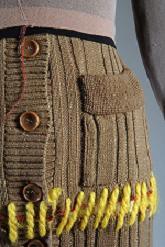 will examine the concepts of imperfection and incompletion in fashion. Garments that are altered, unfinished, or deconstructed, in addition to clothing that shows signs of wear, will highlight the aberrant beauty in flawed objects.

Unless such imperfections are intentional - as they are in the case of deconstructed fashion - these garments are often overlooked in museum collections. This exhibition includes a selection of objects from the museum's permanent collection, highlighting objects that are not only visually compelling, but that may also tell intriguing stories about their makers and/or wearers.

It is only in recent years that imperfect or inauthentic objects have been given greater consideration, as interest in their "biographies" has grown. Signs of repeated wear, shortened hemlines, and careful mends can be found even on haute couture garments, and they highlight the lasting economic and emotional worth of many clothes within museum collections. These findings - which are often unseen and unknown by museum visitors - challenge the concept of fashion as a strictly ephemeral, disposable commodity.

Fashion Unraveled will also reveal how the appearance of aged clothing, with its flaws and signs of decay, has been embraced by many designers as an aesthetic choice, furthering the reconstruction of notions about beauty and value in fashion.

May 29 - November 17, 2018 at Museum at the Fashion Institute of Technology in New York City.

WAR AROUND US: SOLDIER ARTIST IMPRESSIONS

Curtiney George Foote, 1919. Watercolor. A Canadian musical revue troupe entertains with song and dance.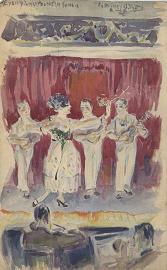 art by World War I Soldiers is exhibited for the first time at the National WWI Museum and Memorial in Kansas City, Missouri.

Soldier Artist Impressions captures the losses and triumphs of war through the eyes of those who lived it in a series of works never previously on exhibition. Although markedly different in their styles and subject choices, the featured artists - Jean Lefort, Curtiney George Foote, Charles Thatcher Shellabarger, Myron Chapin and Clifford Warner - demonstrate several ways one can capture wartime experiences.

For some of these soldier artists, a desire existed to create functions as a way to explore complex feelings, as shown in Foote's seemingly celebratory portrayal of a victory parade and Shellabarger's image of a French soldier's grave. For others, art captures impressions of everyday life, such as letter writing, shoe shining and socializing.

"At daybreak we could see, to our horror, that in front of the trench and behind it the ground was covered with hundreds of French bodies. Complete lines, entire ranks of foot soldiers had been mowed down. This was the price paid for in advance of four or five hundred meters—something like one human life per square meter."
—Poilu: The World War I Notebooks of Corporal Louis Barthas, Barrelmaker 1914-1918

These images make clear that the war was indiscriminate in its effects, but rather all around us, devastating families, communities, and ways of life. Despite this catastrophic event, they convey a shared humanity. A century after the war, this art retains its power as a testament to the experiences of those that lived it.

"The images visitors can expect to see appear paradoxical at times, but the reality is that this is what war is like. There are moments of loss and despair, but also times of relief and celebration," said Jonathan Casey, Director, Archives and Edward Jones Research Center. "Because they were also soldiers, the artists experienced these competing emotions firsthand."

Presented by the National WWI Museum and Memorial, War Around Us: Soldier Artist Impressions runs through Sunday, January 13, 2019.



E-Book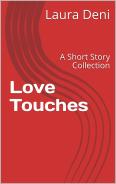 Soft back Book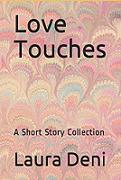 SWEET CHARITY


WILLIAM SHATNER'S HOLLYWOOD CHARITY HORSE SHOW is a day of horses, riding, music and fun all benefiting charity.

Each year during the dinner celebration there is a musical guest performer. Past guests have included: Jim Belushi, Kevin Cronin, Wynonna Judd, Vince Gill, Joe Walsh, Sheryl Crow, Randy Travis, Lyle Lovett, Brad Paisley, Neal McCoy, and Roadcase Royale.

Join Shatner and his wife Elizabeth Shatner as they host the Hollywood Charity Horse Show at the Los Angeles Equestrian Center in Burbank, CA. The arena show is free for all and free parking is available on the grounds. Bring the family. The popular actor will be appearing at the event on Saturday, June 2, 2018.

2018 charities benefiting from the event include: A Place Called Home, AHEAD With Horses, Blind Children's Center, Caterina's Club, Children's Hospital Los Angeles, CRE Outreach, Dream Catcher of L.A., E.L.S.A., Friendly House LA, Friends & Helpers, Hollenbeck Police Activities League, Painted Turtle Gang Camp Foundation, Pets for Vets, Saddles for Soldiers, Village Family Services, and Wright Foundation for Pediatric Ophthalmology and Strabismus.

Saturday, June 2, 2018 at the Los Angeles Equestrian Center in Burbank, California.

OLNEY THEATRE 80TH ANNIVERSARY GALA takes place Saturday, June 2, 2018 on the mainstage of the Olney in Olney, MD. The evening stars Tony Award winner Alan Cumming in his totally entertaining Sings Sappy Songs program which has been featured on PBS. The opportunity to see him perform the show in person should make this a sold out evening.

The event also includes receptions and meet and greets.



BURLINGTON DISCOVERY JAZZ FESTIVAL CELEBRATES 35 YEARS
Grammy and Tony Award-winner Leslie Odom, Jr. performs June 8.
Prior to the official downbeat, there will be a screening on Thursday, May 31, of Blue Note Records: Beyond the Notes. The film explores the vision behind the iconic American jazz record label. Through current recording sessions, rare archive and conversations with iconic Blue Note artists, the film reveals an intimate perspective of a legacy that continues to be vital in today's political climate. Legendary artists Herbie Hancock and Wayne Shorter come together with today's generation of groundbreaking Blue Note artists such as Robert Glasper and Ambrose Akinmusire to record an All-Stars album. These reflections lead us back to the highly influential figures of the past on which the legacy of Blue Note is built: Thelonious Monk, Bud Powell, John Coltrane, Art Blakey, Horace Silver, and Miles Davis.

Proceeds from this screening benefit the Burlington Discover Jazz Festival's commitment to providing ten days of free live music in downtown Burlington.

Beginning June 1 the respected Burlington Discover Jazz Festival celebrates its 35th year of bringing live music to Maine and becoming a major force in turning Burlington into a thriving city.

What started out as a three-day festival with a couple of headliners and a handful of talented locals, the Festival has grown into a celebration of live music with over 100 events spread over ten days and 30+ venues. The festival continues to have a significant impact on not only the community but on the music festival industry.

The Preservation Hall Jazz Band kicks off the celebration.

On June 4th it's Allison Miller's Boom Tic Boom. The extraordinary drummer and composer is the leader of Boom Tic Boom, a band featuring recent Discover Jazz fest alums Myra Melford (piano) and Jenny Scheinman (violin) as well as Ben Goldberg (clarinet), Kirk Knuffke (cornet), and Todd Sickafoose (bass). Miller's project is a slight meandering from her previous work backing up singer-songwriters Brandi Carlile, Natalie Merchant, and Ani DiFranco, but here she's given the space to craft exploratory, smart pieces that range from wild improvisation to masterclasses in dynamics. Recently, Miller sat in with the 8G Band on Late Night with Seth Meyers.

On Thursday, June 7, enjoy the Bill Frisell Trio. One of the most sought-after guitar voices in contemporary music, Frisell's music has drawn collaborators from Elvis Costello and Suzanne Vega to the Los Angeles Philharmonic and Brian Eno. In recent years, Frisell's role as composer and band leader has garnered him increasing notoriety. On his recent release, When You Wish Upon a Star, Frisell draws upon classic film and television music, exploring how it shapes and informs our emotional relationships to what we see.

Headlining Friday, June 8 is Grammy and Tony Award-winner Leslie Odom, Jr. who recently completed his run on Broadway as Aaron Burr in the original cast of the blockbuster hit musical, Hamilton. A hypnotic performer on-stage and on-screen, the multifaceted Odom, Jr. is also a golden-voiced interpreter of jazz and musical standards, which he inflects with a soulful R&B croon. His debut album, Leslie Odom, Jr., topped Billboard and iTunes jazz charts upon its 2016 release.

Odom is followed on Sunday, June 10, who is reclaiming American roots music. The founding member of the Carolina Chocolate Drops is instantly recognizable for her impassioned delivery, soaring through a composite of blues and folk via jazz, country, and upbeat funk. Her classically-trained voice carries African American musical traditions to us with renewed spirit and conviction. In 2015, she joined Aretha Franklin and Emmylou Harris in performing for Barack and Michelle Obama at a White House tribute to gospel. Giddens' latest record, Freedom Highway, honors bygone and ongoing African American struggles in a musical portrait of power through forbearance.



E-Book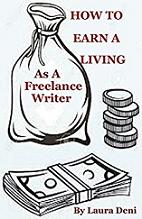 Soft back Book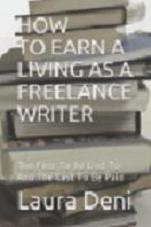 This is not your typical, totally boring textbook.

In the pages of How To Earn A Living As A Freelance Writer (the first to be lied to and the last to be paid) you'll find sex, celebrities, violence, threats, unethical editors, scummy managers and lawyers, treacherous press agents, sex discrimination; as well as a how-to for earning money by writing down words.





SPREADING THE WORD


MORGAN FREEMAN has been accused of sexual misconduct by eight women as first reported by CNN. The allegations include unwanted touched and suggestive comments about their appearance, according to a report first published by CNN.

The accusations including attempting to lift up a woman's skirt and asking if she was wearing underwear.

The CNN network report indicates that their interviews included 16 people who described a pattern of inappropriate behavior by the 80-year-old star on set, while promoting his movies and at his production company, Revelations Entertainment.

Seven described an environment at the company that included alleged harassment or inappropriate behavior - with one incident allegedly witnessed by Lori McCreary, the co-founder of the enterprise.

One day after the Vancouver Canadian transit system had announced they would be using Freeman's voice as part of a Visa ad campaign beginning in June., TransLink issued a release indicating they would not be using the 11 recordings made by Freeman.

The TransLink recordings featured Freeman notifying riders about a new mobile tap payment feature, asking them keep their feet off of seats and reminding them not to smoke in buses, according to audio files first published by the Vancouver Sun. "Hello bus riders. This is a smoke-free bus, but I'm sure you already knew that," says one track. "What you might not know, however, is that you can now tap your Visa to go anywhere TransLink takes you. Have a great day."

Another one said: "Hello transit riders. Remember what your mom used to say: Please keep your feet off the furniture." The ad campaign wasn't paid for by TrankLink or involved Canadian tax dollars. The ad campaign, intended to promote the "tap to go" Visa production and was funded by Visa Canada.

"In light of information we've learned through news stories this morning of serious allegations against actor Morgan Freeman, TransLink has decided to pause his voice announcements as part of a VISA ad campaign on the transit system. We will be in touch with VISA to discuss further," TransLink said in a statement.

Freeman issued the following statement on Friday: "All victims of assault and harassment deserve to be heard. And we need to listen to them. But it is not right to equate horrific incidents of sexual assault with misplaced compliments or humor.

"I admit that I am someone who feels a need to try to make women—and men—feel appreciated and at ease around me. As part of that, I would often try to joke with and compliment women, in what I thought was a light-hearted and humorous way.

"Clearly I was not always coming across the way I intended. And that is why I apologized Thursday and will continue to apologize to anyone I might have upset, however unintentionally.

"But I also want to be clear: I did not create unsafe work environments. I did not assault women. I did not offer employment or advancement in exchange for sex. Any suggestion that I did so is completely false."

FRANK LOESSER: LYRICIST Luck Be a Lady, My Heart is So Full of You, A Secretary is Not a Toy. We know and love Frank Loesser, composer. But Snug as a Bug in a Rug, I Get the Neck of the Chicken, Bloop, Bleep?

"We think of Frank Loesser as a theater writer - indeed, one of the finest, with masterpieces like Guys and Dolls, The Most Happy Fella, and How to Succeed in Business Without Really Trying to his credit," comments Artistic Director David Loud who will serve as host, "but prior to making his Broadway debut in 1948, with Where's Charley, he spent twelve years in Hollywood honing his craft, contributing songs to a dizzying number of movies, over 60, in collaboration with some first-class composers. While some classics did emerge from this period - like Two Sleepy People, I Don't Want to Walk Without You, and Let's Get Lost - most of the pictures he worked on are obscure and infrequently exhibited today, leaving behind a scavenger hunt of rarities, difficult to find but often rewarding to excavate. Last year, in a disreputable looking thrift shop in the Catskills, I found the sheet music to a song called Get the Neck of the Chicken, from some movie called Seven Days Leave, starring Victor Mature and Lucille Ball. This gem of a song, with a delightful lyric by Loesser, is the kind of thing I can't wait to share with the Lyrics and Lyricists audience. We'll also enjoy some of his superb, more well-known theater songs, like I've Never Been in Love Before, Luck Be a Lady, Once in Love with Amy, and The Brotherhood of Man."

92Y's 48th season of Lyrics & Lyricists culminates with this look at the lesser-known side of Loesser. Luis Perez directs vocalists Farah Alvin, Lewis Cleale, Laura Darrell, Samantha Massell and James Snyder.

Produced by Ted Chapin with five performances June 2-4, 2018 at 92 Y in New York City.

NATIVE AMERICAN NEW PLAY FESTIVAL will feature the 1950s comedy Round Dance by Arigon Starr (Kickapoo/Creek). In Round Dance, Rudy Kernel is a Muscogee (Creek) veteran who relocates from rural Oklahoma to Los Angeles with his family in the 1950's. Rudy's deep facial scar has left him a lonely bachelor, but he is optimistic and devoted to family. When he receives an offer to own the gas station where he works, Rudy joins his pompous actor friend and his sister's sneaky husband in a seedy downtown Indian bar to score a high paying job. There, he meets a feisty Cherokee nurse who just may finally be his match.

Featuring: Rudy Kernel - Wilson Daingkau; Ada Snail - Angela Startz-Pruner; Beulah Kernel – Alfreda Doonkeen; Vickie Kernel - Anevay Greenwood; Mrs. Jenny Hand - Misty Red Elk; Brenda – Kathlyn Honokee; Sandra King – Kathlyn Honokee; Al Dullard - Zack Morris; Calvin King - Bobby Barron; Timmy- Matthias Daffron; Reporter - David Bricquet; Older Indian Man - Kenny Harragarra; Surly Indian - Johnlee Lookingglass; Bar Patron – Chado Daffron.

Round Dance will perform June 7-9 & June 14-16 in the City Space Theatre at the City Center Music Hall in downtown Oklahoma City. The 9th annual Native American New Play Festival is produced by the Oklahoma City Theatre Company.

On June 9 there will be a Talking Circle Discussion with Round Dance playwright, Arigon Starr (Kickapoo/Creek) and special guests.

Other events include staged readings of Neechie-Itas by Jo MacDonald (Anishinaabe) and Little Brother of War by Bret Jones (Muscogee Creek) on June 9. On Saturday, June 16 staged readings of River of Blood by Ed Bourgeios (Mohawk) and The Bone Picker by Carolyn Dunn (Cherokee/Muscogee Creek/ Seminole/Tunica-Biloxi) will take place. There will also be a musical presentation by Terry Tsotigh.

This year the festival will also exhibit traditional and contemporary visual art work and host an informational booth on MMIW-Indian Capital.

SLIM MAN an award winning jazz vocalist, sings the National Anthem at Orioles Park at Camden Yards when the Baltimore Orioles play the New York Yankees. Thursday, May 31, 2018.

MONDAY, MAY 28 is Hamburger Day Friday, June 1 is National Donut Day and National Hazelnut Cake Day. Saturday is National Rocky Road Day and National Rotisserie Chicken Day.





OTHER PEOPLE'S MONEY


3 MARIO BATALI restaurants on the Las Vegas Strip are set to close. IEmployees of Carnevino Italian Steakhouse, B&B Ristorante and Otto Enoteca e Pizzeria, all located in The Venetian and Palazzo resorts, will cease business on July 27. It is estimated that 298 employees will need to apply for jobs elsewhere.

New sexual misconduct charges were made against the famed chef last week.



E-Book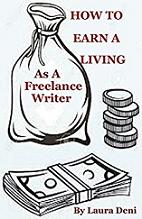 Soft back Book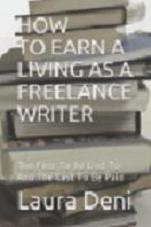 This is not your typical, totally boring textbook.

In the pages of How To Earn A Living As A Freelance Writer (the first to be lied to and the last to be paid) you'll find sex, celebrities, violence, threats, unethical editors, scummy managers and lawyers, treacherous press agents, sex discrimination; as well as a how-to for earning money by writing down words.






MIDSUMMER NIGHT'S DREAM written by William Shakespeare.

Directed by Willow Geer.

Theatricum brings back its signature production, an audience favorite with a set design unrivaled by any other theater - because it's the real thing. The most magical outdoor setting in Los Angeles is once again transformed into an enchanted forest inhabited by lovers both fairy and human. Shakespeare conjures a world of wonder, magic and romance where comical misunderstandings and the pain of unrequited love are resolved, and all is reconciled through midsummer night revelries and the enduring power of nature.

The production features: Michael McFall: Oberon - Melora Marshall: Titania - Christine Breihan: Puck - Christopher W. Jones: Bottom Jeff Wiesen: Theseus - Page de la Harpe: Helena - Kacie Rogers: Hermia - Roman Guastaferro: Demetirus - Larson Rainier: Lysander.

Performances June 3-September 3, 2018 at :Will Geer's Theatricum Botanicum in Topanga CA Buffet dinners with a costumed cast of fairies in attendance take place in the theater's adjacent gardens prior to Thursday evening performances on August 2, 9 and 23..

THE HUNCHBACK OF NOTRE DAMEmusic by Alan Menken. Lyrics by Stephen Schwartz. Book by Peter Parnell based on the novel by Victor Hugo

Directed by Glenn Casale.

Choreographed by Dana Solimando.

This powerful tale of love, faith and prejudice promises to leave you utterly spellbound. This rich musical gem not only features the voices of a 30-person choir at every performance, but also places at its center a deaf actor in the role of Quasimodo.

June 1 - June 24, 2018 at 5th Avenue Theatre in Seattle, Washington.

BOTTICELLI IN THE FIRE by Jordan Tannahill.

Directed by Marti Lyons.

Sandro Botticelli is devoted to beauty, sensuality, and pleasure. While painting The Birth of Venus, however, the limits of his dedication are put to the test by the arrival of a conservative priest leading a populist revolution in Lorenzo de' Medici's Florence. When his full-throttle, decadent ways catch up to him, will the famed artist sacrifice his work - or the life of his young apprentice, Leonardo Da Vinci?

Botticelli in the Fire is call "an ambitious, modern story that sets the present political moment ablaze."

Featuring Woolly Mammoth company members Cody Nickell, Jon Hudson Odom, and Dawn Ursula.

May 28-June 24, 2018 ay Woolly Mammoth in Washington, DC.


WHO'S WHERE




KELLY HALL-TOMPKINS the Fiddler from Fiddler on the Roof brings her violin versatility to Feinsteins/54 Below in New York City on Wednesday, May 30, 2018. An evening of new solo arrangements of the beloved musical and her new album The Fiddler Expanding Tradition. Developed with the creative team, arranger Oran Eldor and conductor/orchestrator Ted Sperling from the Bartlett Sher production, this program from Klezmer to caprice to jazz ballad, celebrates the soul of the violin, and the flavor of the recent Fiddler on the Roof production.

TAYLOR SWIFT performs her hits Saturday June 2, at Soldier Field in Chicago, IL.

THE HOLLYWOOD VAMPIRES the supergroup made up of Alice Cooper, Johnny Depp and Aerosmith guitarist Joe Perry are on tour, performing Monday, May 28 at Olympisky in Moscow. On Wednesday the show is at the Ice Palace in St. Petersburg, Russia and Saturday's gig is at the Stadtpark in Hamburg, Germany.

U2 on stage Monday, May 28 at the Infinite Energy Arena in Atlanta, GA in a show that sold out months ago.

MEGAN HILTY LIVE IN CONCERT brings her solo show to Cadogan Hall in London on Sunday, June 3, 2018.

ART GARFUNKEL returns to the royal Albert Hall for an evening of songs and stories, featuring solo and Simon & Garfunkel hits. Thursday, May 31, London.

ED SHEERAN brings his tour to Hampden Park Glasgow, Scotland for shows June 1-3.

JOHN PIZZARELLI that "genial giant of the guitar" brings his Duo Live in Concert to Eddie's Attic in Decatur, Georgia performing four shows June 3 and June 4.

AIR SUPPLE singing their hits June 1 at the Newport Theatre for the Performing Arts in Manila, Philippines.

BILLY JOEL performs June 2, 2018 in New York, NY at Madison Square Garden.

TIM McGRAW AND FAITH HILL kick off their Soul2Soul 29-city tour in the U.S. on Thursday, May 31, at the Richmond Coliseum in Richmond, Virginia. On Friday they are on stage at the civic Center in Charleston, West Virginia. Saturday finds them at the Rupp Arena in Lexington, Kentucky.


FINAL OVATION


REGGIE LUCAS musician, songwriter and record producer died at a Manhattan hospital of heart disease on May 19, 2018. He was 65.

He was best known for having produced the majority of Madonna's 1983 self-titled debut album, his production work with percussionist Mtume, and for playing with the Miles Davis electric band of the first half of the 1970s.

He is survived by his daughter Lisa Lucas who is the executive director of the National Book Foundation. In addition to his daughter, he is survived by his mother, Annie Wolinsky; his wife, Leslie Lucas; his brother, Gregory; and a son, Julian. His first marriage ended in divorce.

Neil Portnow President/CEO of the Recording Academy issued the following statement: "As an accomplished guitarist, producer, and songwriter, Grammy winner Reggie Lucas was highly regarded as a versatile music creator. Having first achieved success playing guitar in Miles Davis' band while still a teenager, Reggie went on to work with a wide range of impressive acts including the Four Tops, Lou Rawls, and Madonna. Along with James Mtume, he earned a Grammy Award for Best Rhythm & Blues Song for 1980 for Stephanie Mills' Never Knew Love Like This Before. Reggie will be deeply missed, but his legacy will live on forever. Our sincerest condolences go out to his family, friends, and creative collaborators during this difficult time."

PATRICIA MORISON actress who was in the original Broadway production of Kiss Me Kate died May 20th at her home in Los Angeles, California. She was 103.

She also is noted for taking over the ole of Anna Leonowens in the Rodgers and Hammerstein production of The King and I, co-starring Yul Brynner in his star-making role as the King of Siam. Morison appeared in The King and I until its Broadway closing on March 20, 1954, and then continued with the production on the national tour through 1959.

Appearing in movies and on television her stage appearances included: Milk and Honey, Kismet, The Merry Widow, Song of Norway, Do I Hear a Waltz?, Bell, Book and Candle, The Fourposter, Separate Tables, Private Lives and Pal Joey. In August 1972, she appeared in a production of The Sound of Music at the Dorothy Chandler Pavilion in Los Angeles.

In December 2012, at age 97, she appeared on stage in an evening entitled Ladies of an Indeterminate Age at the Pantages Theatre in Los Angeles. Her co-stars included Charlotte Rae and Anne Jeffreys.

In March 2014, at age 99, she appeared onstage for Broadway Backwards 9, a benefit for Broadway Cares/Equity Fights AIDS and the Lesbian, Gay, Bisexual and Transgender Community Center at the Al Hirschfeld Theater. She sang Brush Up Your Shakespeare from Kiss Me, Kate.

In conjunction with her 100th birthday, the Pasadena Playhouse sponsored an evening with Patricia Morison on March 15, 2015, including an audience Q & A session and selections from Kiss Me, Kate performed by the guest of honor.

She never married and was childless.

CLINT WALKER singer and actor died May 21, 2018. of congestive heart failure in Grass Valley, California. He was 90.

Walker who once worked as a doorman at the Sands hotel in Las Vegas, . was best known for his starring role as cowboy Cheyenne Bodie in the ABC/Warner Bros. 1955-1963 television series western series Cheyenne.

He also enjoyed a successful movie career. Frank Sinatra cast him in the leading role in the 1965 war drama None but the Brave the only film Sinatra directed.

In 2004, he was inducted into the Hall of Great Western Performers at the National Cowboy & Western Heritage Museum in Oklahoma City, Oklahoma. He received the Golden Boot Award in 1997.

Walker married Verna Garver in 1948. The marriage produced one daughter Valerie in 1950 before divorce in 1968. Valerie became one of the first female airline pilots. In 1974 Walker married Giselle Hennessy, who died in 1994. Walker then married Susan Cavallari in 1997.






E-Book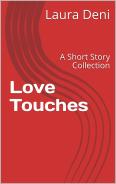 Soft back Book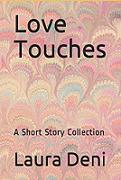 Next Column: June 3, 2018
Copyright: May 27, 2018 All Rights Reserved. Reviews, Interviews, Commentary, Photographs or Graphics from any Broadway To Vegas (TM) columns may not be published, broadcast, rewritten, utilized as leads, or used in any manner without permission, compensation and/or credit.
Link to Main Page
---
Laura Deni



For the snail mail address, please E-mail your request.
CLICK HERE FOR COMMENT SECTION