! >
Broadway To Vegas
  
 SHOW REVIEWS CELEBRITY INTERVIEWS GOSSIP NEWS

| | |
| --- | --- |
| | |
GARY SINISE HEADS UP MEMORIAL DAY CONCERT - - MICHAEL JACKSON AUCTION SANS SEX TOYS - - QUEEN NOOR SPEAKS - - IN THE HEIGHTS MOVES TO BROADWAY - - JASON ALEXANDER HELMS REPRISE! - - OLYMPIA DUKAKIS RECEIVES PELL AWARD - - PRINCE CHARLES PICKS NIGEL HESS TO PEN MUSIC - - BRUCE DERN GETS INTERVIEWED - - DONATE . . . Scroll Down


Copyright: May 27, 2007
By: Laura Deni

CLICK HERE FOR COMMENT SECTION
FLAGS AND LEIS MARK MEMORIAL DAY
Gary Sinise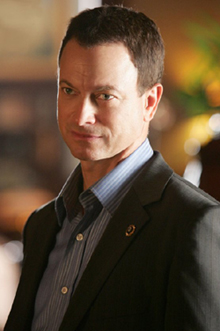 Oscar nominated Gary Sinise and actor Joe Mantegna will be co-hosting the 2007 National Memorial Day Concert. to be held in Washington DC today, May 27. Those scheduled to appear include singer Natalie Cole, Academy Award-winning actress Dianne Wiest, county music star Josh Turner, Emmy and Golden Globe award-winning actor Jimmy Smits, actress Bonnie Hunt, actor and World War II veteran Charles Durning and the National Symphony Orchestra conducted by Erich Kunzel. Colin L. Powell, former general and secretary of state, will also speak.

Sinise and the Lt. Dan Band returned from a USO tour two weeks ago and Sinise has signed up for another round, Also scheduled for USO tours this year are Chely Wright July 22-28 in Spain and Turkey, Yellowcard, Toby Keith, USO Operation Hardwood IV featuring NCAA Coaches Mike Brey (University of Notre Dame); Ed Conroy (The Citadel); Jim Crews (U.S. Military Academy at West Point); Dennis Felton (University of Georgia); Fran Fraschilla (ESPN); Mike Lonergan (University of Vermont); Reggie Minton (National Association of Basketball Coaches); Jimmy Patsos (Loyola College); Skip Prosser (Wake Forest University); Tito Ortiz and Team Punishment featuring Matt Hamill, Kendall Grove and Justin McCully - all headed to the Persian Gulf.

Since 1941, the USO has brought top-quality entertainment to millions of U.S. military service members stationed stateside and abroad. Thousands of entertainers have donated their time and talents to help the USO bring a touch of home to the men and women serving our country.

In a stirring tribute to mark Memorial Day each year, all available soldiers of the elite 3rd U.S. Infantry (known as The Old Guard) gather at Arlington National Cemetery to perform a special task - placing American flags, one foot and centered, in front of the gravestones and columbarium niches of every service member buried or inurned at Arlington Cemetery.

This tradition of honor, known as "Flags-in," has taken place ever since 1948.



Lei on the grave of a Hawaiian veteran. Photo Department of Education, State of Hawaii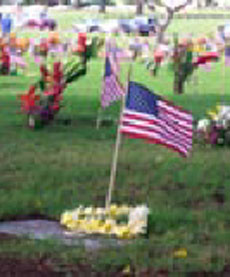 In Thousands of Hawaii school children gave up their recess time to join senior citizens in sewing 50,000 leis. The live flower creations will decorate the graves at veterans cemeteries. For several weeks a statewide drive for the leis has been taking place.

All leis must be made of fresh flowers or ti leaves and must measure 20 to 24 inches before tying. All lei must be tied. Floral sprays such as ti leaf and anthurium bouquets were also welcome. Officials also collected loose plumeria flowers.

The leis, from all corners of the state, are collected and placed on the grave sites at National Memorial Cemetery of the Pacific at Punchbowl and the Hawaii State Veterans Cemetery in Kaneohe, said Ann Niino, of the city Department of Parks & Recreation.

"Hawaii is unique because Punchbowl is the only national cemetery where leis are placed on every grave," Gene Castagnetti cemetery director at Punchbowl said in an interview.

"It's such a great tradition, but there is always a concern that there will not be enough leis to decorate all the graves." Castagnetti explained the significance of decorating the graves with leis: "Flower leis are a floral tribute, symbolic of love and gratitude. It represents the delicate balance of life, in that it blooms, provides beauty and then fades away, like our lives."

Leis collected on the neighbor islands were delivered to Punchbowl in refrigerated containers. The Aloha Council, Boy Scouts of America, continues the 52-year-old tradition of placing the leis at the National Memorial Cemetery of the Pacific. Some 15,000 scouts will participated in the Good Turn Memorial Service.

The inspiration may have come from the Life Magazine June 8, 1942 issue, in which a photo captioned "enlisted men place leis on graves of Pearl Harbor dead in Hawaii."

According to the Association for Service Disabled Veterans, at the Candlelight Ceremony National Memorial Cemetery of the Pacific Punchbowl on May 24, 1998, remarks by Radm Daniel W. McKinnon, Jr. SC, USN (RET) included:

"I was born in the Depression and grew up in W.W.II watching young men and women in Northwest Missouri go off to war. One was an uncle who, as a Navy doctor, accompanied Marines ashore on islands of the Pacific. He saved lives. And lost some too. Another uncle was a Master Sergeant in the Army Air Corps. After service in Burma, this uncle came home and became a mortician. As a youngster my 'Uncle Wood' visited my family and told me of his post war work in the Pacific. He had joined the US Army's Graves Registration Service. For years he helped reinter those who had lost their lives on distant Pacific isles, far from home. He prepared them for burial here in the Punchbowl. In "Puowaina." This "Hill of Sacrifice." I particularly remember his telling me about preparing Ernie Pyle to come here, to his final rest. ... As I walked the Punchbowl and watched Scouts of every national origin distribute flower leis among the graves. Memorial Day takes place in May because that is the time when flowers come in bloom. MG John Logan declared after the Civil War that all military graves should be decorated with the "choicest flowers of springtime. He said, "We should guard their graves with cared vigilance ... let pleasant paths invite the coming and going of reverent visitors and fond mourners. Let no neglect, no ravages of time, testify to the present or to the coming generations that we have forgotten as a people the cost of a free and undivided republic."


GEARED UP FOR THE MICHAEL JACKSON AUCTION - SEX TOYS WON'T GET GAVELED DOWN
The Jackson 5 were 6 when they appeared in an August, 1974 showcasing at the MGM-Grand Hotel in Las Vegas. The five-brother act consisted of Jackie, Tito, Jermaine, Marlon and Michael ( lead singer with hand raised). Number 6 (right) is 11-year-old Randy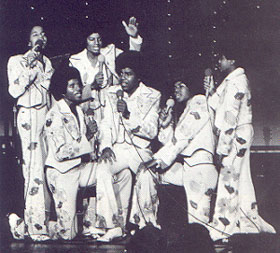 Collectors of used sex toys will have to stroke their fetish some other way. Michael Jackson's used sex toys have been taken off the auction block. Also saved from the gavel are paintings he purportedly made of naked boys. Those hyperventilating at the prospect of owning something the Gloved One once called his, will still find and ample supply of stuff and junk when over 1,100 Jackson family artifacts get sold off May 30-31 at the Hard Rock Hotel in Las Vegas.

Last year, Richard Altomare, chairman of Florida-based Universal Express, bought more than 30,000 Jackson family artifacts from Henry Vacaro, a former business partner of Wacko Jacko who won the collection as part of a New Jersey bankruptcy case.

Jackson got peeved that people might get up close and personal with his sex toys and got a restraining order. On April 27 he sued to stop the auction. Altomare countered by dishing the dirty about the dirty items.

He stated that he had already withheld numerous items from the auction, because of their "salacious" nature. He told Page Six of The New York Post that: "There are a couple of paintings Jackson made of children, of boys - naked. And there are some of his whitening creams, some sex aids . . . some of the old records in his sealed [sexual molestation] court case.

"This is stuff we have kept from the auction out of respect to Mr. Jackson. The guy has troubles. We all have skeletons in the closet and, if Michael hadn't put up a fuss, I might have quietly, discreetly, just given it to him. I'm a Brooklyn kid and a gentleman . . . But if he p - - - - s me off, I may end up auctioning them."

Then Universal Express (OTCBB: USXP) , based in Boca Raton, FL announced a settlement had been reached.

Jackson was a no-show in the Las Vegas court Friday, May 18, when his lawyer, Gregory Cross, told Clark County District Court Judge Elizabeth Gonzalez that "the matter's been resolved, and that a confidential agreement had been reached with representatives of an auctioneer, the current owner of the materials, and a New Jersey man who has stashed a warehouse full of Jackson memorabilia after a failed business venture of Jackson's wound up in bankruptcy court.

The King of Pop had been expected to testify in person at a court hearing Friday morning, but the settlement was reached late Thursday, May 17. Jackson sought to prevent the auction and force the return of items he claimed were personal property, according to court documents. The entertainer also had sought unspecified punitive damages.

"Mr. Jackson is satisfied with the negotiated settlement," Jackson spokesman Raymone K. Bain said. "[He] is pleased that some of the proceeds from the auction will be donated to certain charities."

Universal Express had announced a week before the settlement that a portion of auction proceeds would go to St. Jude Children's Research Hospital, Make A Wish Foundation, Boys and Girls Clubs of America, Ronald McDonald House and Save the Children.

Richard Altomare, chief executive officer of the luggage shipping company, has estimated the auction could bring in $50 million.

Universal Express says the memorabilia collection up for sale has over 1100 items from the 30,000 they own including; Michael Jackson's gold record for his best-selling album Thriller; a white Kevlar bulletproof vest worn by Michael in the 1980s; microphones; drums; keyboards; Janet Jackson's Mae West costume she wore when she performed with her family in Las Vegas; and costumes the Jackson Five wore during a 1974 performance on the Sonny & Cher television show; items dating back to the 1960s when it was The Jackson Five composed of Jackie, Tito, Jermaine, Marlon and Michael.

JASON ALEXANDER

Jason Alexander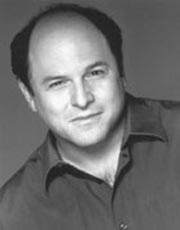 the Tony Award-winning actor has been named Artistic Director of the 10-year-old Reprise! Broadway's Best series in Los Angeles, which produces rarely revived, classic Broadway musicals. The position takes effect immediately.

Becoming a beloved household name thanks to starring on the TV series Seinfeld, the multi-talented Alexander has some lofty goals for the organization - a company in which he has a long standing relationship. He starred in the their first presentation, Promises, Promises, and recently directed its hit production of Stephen Sondheim's Sunday in the Park with George.

Alexander will work directly with Reprise! Producing Director Jim Gardia, who replaced Reprise! founding producing director Marcia Seligson in 2005. Gardia issued a statement calling the actor/director "a creative visionary and the perfect person to join us as our Artistic Director. His understanding of musical theater and passion for theater in general, along with his resume, offers us one of the best people in the business. We have collaborated on several projects now and I look forward eagerly to his being on board full time."

Prior to Alexander's appointment, Reprise! had announced that it will produce four shows a season, an increase from three major productions of the past decade. On tap are On Your Toes (August 14-26), Damn Yankees (November 6-18), Li'l Abner (February 5-17, 2008) and Flora the Red Menace (May 6-18, 2008). A not-for-profit theater known for bare bones versions of vintage musicals staged its season at UCLA's Freud Playhouse.

Expect Alexander to present more diverse work in hopes of increasing the audience base. His ambitious plans include play readings, speaker series and classes in musical theater.

He also has the contacts to entice more high-profile actors to participate in the company's productions. Also in the mix for Alexander is to fund raise in the hopes of commissioning pieces.

Alexander's first attempt at a more diverse work is expected to be an African American and Latino cast for next season's Damn Yankees

In previous years Reprise! has presented a wide array of one-night-only readings, concerts and benefits, billed as Marvelous Musical Mondays. In 1997, Reprise! presented an evening of the songs of David Zippel, Academy-Award nominated lyricist, featuring Jason Alexander, Christine Ebersole and Davis Gaines among others. In 1998, they hosted an evening of performance by the late, great Musical Director, Peter Matz and his wife, the celebrated cabaret artist, Marilyn Lovell. In 2000 Reprise! joined forces with Retinoblastoma International, a non-profit organization committed to raising awareness for childhood eye cancer, to present Stephen Sondheim's Sunday in the Park With George. In 2001 two one woman cabaret evenings were presented: Inside The Music - An Evening With Donna McKechnie, written by Christopher Durang and An Evening With Maureen McGovern.

In the fall of 2003, an all-star staged reading of Stephen Sondheim's Assassins, narrated by John Mahoney, was presented to a standing-room-only crowd. Since being founded in 1995, Reprise! has reached more than 10,000 Los Angeles area middle- and high-school students through our education program, which was renamed The Peter Matz Education Program in honor and remembrance of the founding and inspiring Musical Director, who passed away in 2002. This series of programs is designed to address the introduction and teaching of musical theatre in schools in the Los Angeles region, providing students a series of in-school interactive workshops and classes, all led by the artistic team that shapes Reprise!.



Broadway To Vegas is supported through advertising and donations. Priority consideration is given to interview suggestions, news, press releases, etc from paid supporters. However, no paid supporters control, alter, edit, or in any way manipulate the content of this site. Your donation is appreciated. We accept PAYPAL. Thank you for your interest.


SPREADING THE WORD


BRIDGING TWO CULTURES: A CONVERSATION WITH HER MAJESTY QUEEN NOOR

Queen Noor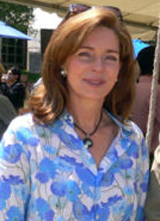 An international humanitarian activist, Her Majesty Queen Noor of Jordan is a woman of two cultures: the daughter of a distinguished Arab-American family who in 1978 married King Hussein of Jordan.

She will discuss that journey with MTR President Pat Mitchell, and talk about her devotion to such causes as women and children's welfare, conservation, and human rights.

Queen Noor will also discuss the creation of the King Hussein Foundation International, which promotes cross-cultural understanding between the East and West.

Tuesday, June 5 at the Museum of Television and Radio in New York City.

BRUCE DERN may be Hollywood's greatest portrayer of villains. Jack Nicholson called him "the best actor of his generation." He's been nominated for Oscars and Golden Globes and he won a National Society of Film Critics Award. Many of his movies have become genre classics. His oeuvre includes The Cowboys, They Shoot Horses Don't They?, The Great Gatsby, Black Sunday, Coming Home and That Championship Season.

More recently, he played Bill Paxton's father in the HBO series Big Love. He discusses his long career in Hollywood and his new book, Things I've Said, But Probably Shouldn't Have: An Unrepentant Memoir.

Interviewed by Leonard Lopate of WYNC on Thursday, May 31, 92nd Street Y in NYC.

BOTANICUM SEEDLINGS the Will Geer Theatricum Botanicum's ongoing development series for playwrights will explore three new works as staged play readings on June 3, 10 and 17.

The plays presented are Velina Hasu Houston's The Eyes of Bones on June 3; Memorizing Rome by Richard Martin Hirsch on June 10; and Tira Palmquist's Lost Nation on June 17.

Theatricum Playwright-in-Residence Jennie Webb created Botanicum Seedlings, a program structured to focus on the needs of writers with scripts at various stages of development. She runs the series with Seedlings Literary Producer Megan Goodchild.

The play readings take place Sundays at 11 am, and admission is free. The Will Geer Theatricum Botanicum is located Topanga, CA.


SWEET CHARITY


THE 11TH ANNUAL PELL AWARDS GALA AT TRINITY REP IN PROVIDENCE, RHODE ISLAND will be held on June 2 honoring Academy award-winning actress, director, producer, teacher, and activist Olympia Dukakis with the Pell Award for Lifetime Achievement.

The evening will begin with the awards ceremony in Trinity's Chace Theater, followed by an elegant dinner and dancing in a city block-sized tent adjacent to the theater.

This year event will be co-chaired by Sally Lapides & Arthur Solomon and Merrill Sherman, with Senator and Mrs. Claiborne Pell once again acting as Honorary Chairs for the event. Proceeds from ticket sales benefit artistic programming at Trinity Rep and fund grants to the Pell Award winners.

Now entering into their second decade, the Pell Awards honor Senator Claiborne Pell and recognize artistic excellence in Rhode Island and on the national level. Throughout his career, Senator Pell worked to support the arts and provide new opportunities for artists. He sponsored the landmark legislation that established the National Endowments for the Arts and Humanities in 1965, and chaired the Senate Education and Arts subcommittee. He also served a four-year term on the board of Trinity Repertory Company.


IN THE HEIGHTS HEADS TOWARDS BROADWAY


In The Heights accomplished what many thought was an impossible dream - to attract the young, hip Latinos to an off-Broadway musical - while not losing any of the regular crowd. With a vibrant beat and snappy lyrics, In The Heights is an original new, award winning, Latin infused off-Broadway musical about the lives and loves of a variety of Latino characters over a long, hot July Fourth weekend.

This ground-breaking musical is takin' its act uptown - to Broadway.

27-year-old Dominican/Cuban composer Lin-Manuel Miranda has reaped critical praise for his music and ability to mixes salsa, rap riffs (the title tune), meringue, hip-hop and other musical styles with traditional Broadway musical theater (It Won't Be Long Now).

Miranda wrote the first incarnation of In The Heights during his sophomore year at Wesleyan University, CT. Immediately those in charge recognized talent when they heard it. The effort received the Georgia Holof Lyricist Award at the 2005 O'Neill Music Theater Conference.

Prior to In The Heights Miranda has composed commercial music for Fernando Ferrer and Eliot Spitzer. He is a co-founding member of Freestyle Love Supreme, a hip-hop comedy group that tours comedy festivals all over the world. He also acts, starring in the off-Broadway production playing the Dominican narrator and hero, Usnavi, who runs a bodega where the coffee is light and sweet. With excellent music and lively, pithy lyrics - George Bush, Cole Porter, Donald Trump, heath care, social security, chicks knocked up - are included as are words like insightful, a word which aptly describes Lin-Manuel Miranda - a talent to be reckoned with.



Andréa Burns, Robin de Jesús, Christopher Jackson, Lin-Manuel Miranda, Karen Olivo and Janel Dacal. In the Heights photo by Joan Marcus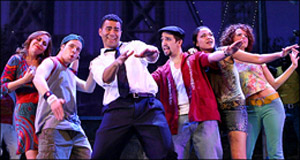 In the Heights will move to Broadway in the 2007-08 season, producers Kevin McCollum, Jeffrey Seller and Jill Furman announced May 24. Seller and McCollum are responsible for bringing Rent and Avenue Q to Broadway; both shows won the Tony Award for Best Musical.

Miranda and Pulitzer Prize finalist Quiara Alegria Hudes, who penned the book, are expected to rewrite and revise before the Broadway debut. The production plays its final performance Off-Broadway July 15, having played 33 preview and 181 regular performances.

Miranda has taken home a 2007 Theatre World Award and Equity's Clarence Derwent Award. As the show's writer, he won the Obie Award for Outstanding Music and Lyrics. Choreographer Andy Blankenbuehler won both Drama Desk and Outer Critics Circle Awards for his work. The show itself was named Outstanding New Off-Broadway Musical by the Outer Critics Circle.

The Off-Broadway creative team will move to Broadway. Alex Lacamoire is music director and music arrangements are by Alex Lacamoire and Bill Sherman.

"Over the past six months we have had the luxury of time to gain insight to what needs to be done to move In the Heights to the next step, which will be Broadway," McCollum said in a statement. "Since Lin-Manuel Miranda both stars in In the Heights and is the composer and lyricist, we have elected to close the show so our full creative team will have the time to do the work that now needs to be done. In essence our engagement at 37 Arts can be considered our six-month out-of-town, in town, tryout."

In the Heights Musicians Manny Moreira Guitars, Irio O'Farrell Bass, Andreas Patrick Forero the multi Grammy nominated drummer, Doug Hinrichs Percussion, Rauk Agraz Trumpet, David Richards featured on baritone, tenor and alto saxophones and flute and piccolo.

Hopefully when In The Heights opens on Broadway a cast CD will follow.



SUMMER OF 42 Book by Hunter Foster. Music and Lyrics by David Kirshenbaum. Based upon the novel and screenplay by Herman Raucher. Directed by Meredith McDonough. Choreography by Ilona Kessell.

Based on the coming-of-age novel and film that became a cultural icon of the 1970s, Summer of '42 is a new musical filled with juvenile conquests and heartfelt connections. The story follows Hermie, Oscy, and Benji, a trio of teenagers spending the summer of 1942 on an island beach off the New England coast. They desperately struggle to lose their innocence, and Hermie's attempts are complicated by his wild crush on Dorothy, the gorgeous newlywed next door who is left alone when her husband goes off to fight in World War II. As Hermie's budding friendship with Dorothy escalates, he makes a shocking discovery that causes him to confront adulthood and learn an important lesson about life, love, and the scope of human compassion.

May 30-June 24 at the Round House Theatre in Bethesda, MD.

LOVE AND OTHER SOCIAL ISSUES written and performed by Malcolm-Jamal Warner. NAACP Award-Winning Denise Dowse directs this compelling personal journey through life's transitions and love.

In Love and Other Social Issues, Warner, accompanied by a jazz-funk ensemble, gives a bird's-eye view on inner-city life, self-esteem, matters of the heart, drug culture and the ever-constant changes in life. He rallies for love, loyalty and respect for one's self and for others.

Malcolm-Jamal Warner first rose to national prominence, when he starred in the celebrated and long-running series The Cosby Show. He continues to achieve success in his acting career, and has also received accolades as a poet and bass player. Warner, along with his jazz-funk band Miles Long, has opened for high profile acts such as Earl Klugh and Luther Vandross.

Performances begin June 1, with an official press opening on Saturday, June 2. The Assistance League Playhouse in Los Angeles.

MARATHON 2007 Ensemble Studio Theater's 29th festival of new one-act plays runs from May 31 through June 30 at the theater in Manhattan.

The festival will offer nine world premieres and one New York premiere in two series, running in rotating repertory for 16 performances each Series A includes;
Things We Said Today written by Neil Labute and directed by Andrew McCarthy concerns a married couple's reckoning in the food court of a mall. The First Tree in Antarctica A woman has recurring dreams about Antarctica and ponders the heartbreaking story behind them. Written by Julia Cho. Directed by Kate Whoriskey.

The News A cubist romantic comedy that unfolds in the hospital room of a terminally ill woman. Written by Billy Aronson. Directed by Jamie Richards.

My Dog Heart New love sparks between two reluctant and jaded twenty-somethings in this fiery and imaginative take on obsession, healing, and courage. Written by Edith Freni. Directed by John Gould Rubin.

The Probabilities A weatherman ponders his place in society and the importance of being prepared. Written by Wendy MacLeod. Directed by Karen Kohlhaas. With Bruce MacVittie.

THE VERDI GIRLS by Bernard Farrell. Directed by Andrew Barnicle.

World Premiere commissioned by the Laguna Playhouse.

Call it Verdi with a twist; several in fact! And you don't have to be an opera fan to enjoy its wry humor. The Laguna Playhouse favorite Bernard Farrell—Ireland's foremost writer of comedies for the stage—reunites opera aficionados from around the world in Milan for their annual Verdi Weekend. It's marked by a command performance at the grand opera house—and the fiercely competitive Verdi Quiz. But some participants have more on their agenda as they turn the event into a comic drama rivaling any by their operatic idol. Featuring all his famous wit and vivid characterizations, this is Farrell's first American world premiere. May 29–July 1 at the Laguna Playhouse in Laguna, CA.

IF TRUTH BE KNOWN by Judi Komaki. Directed by Christine Simpson

The play takes place in the Nation's capital in 1982, as a woman (Max) struggles to understand the problems she's been having with the man of her dreams (Philip T. Clark, IV), a Vietnam vet. Initially, she blames their problems on class differences. He's the scion of an old American family and she's the granddaughter of a Japanese picture bride. Eventually the woman realizes that her superficial resemblance to the Vietnamese women her lover probably killed in the war may pose an insurmountable hurdle.

Author Judi Komaki, a professor of psychology, recently retired from Baruch College of City University of New York, is a specialist in issues of discrimination in the workplace. She has written two one-act plays, Between a Rock and a Hard Place and Her Hair that have been produced in New York. She has also been an artist-in-residence at seven art colonies, including the Millay Art Colony in Austerlitz, NY; the Virginia Center for Creative Arts in Sweet Briar, VA; the Wiepersdorf Art Colony in Germany and the Hawthornden International Retreat in Edinburgh, Scotland.

The cast will be headed by Lydia Gaston as Max Kjellin and James Patrick Earley as Philip T. Clark, IV. Rounding out the four-member cast will be Constance Boardman (as Jane Horino) and Bea Soong (as Mrs. Betty Ota).

The set design will be by Czerton Lim, the costume design by Deborah J. Caney, the lighting design by Alan Kanevsky and sound design by David M. Lawson.

Presented by Blue Heron Theatre at The ArcLight, with previews beginning June 1, officially opening on Monday, June 4. Performances will run through June 24. New York City.

CHICAGO the London production, welcomes Maxwell Caulfield as Billy Flynn. This super-sexy star of Dynasty and The Colbys heads over the pond where he opens in the West End beginning May 29th for five weeks only.

WAR SONGS II: MORE SONGS OF THE VIETNAM ERA Last summer's first installment was a smash hit for the Bristol Riverside Theater and they are confident that War Songs II will also be an experience not to be missed. The venue continues their celebration of the turbulent times that ignited an era of enormous creativity, producing unforgettable songs of Peace, Love and Unity.

Expect more exuberant performances from that vast library, while revisiting some of last year's favorites; from mainstream songs of The Beatles and Simon and Garfunkel, to counter-culture music from the likes of Jefferson Airplane and Jimi Hendrix, and this time including artists like James Taylor, John Denver, Crosby, Stills, Nash and Young, Bread, and more. May 31-June 10 at the Bristol Riverside Theatre in Bristol, PA.

OLD ACQUAINTANCE by John Van Druten. Directed by Michael Wilson who is the Artistic Director of Hartford Stage.

Old Acquaintance stars Tony Award-winner Harriet Harris as Milly and Margaret Colin as Kit in this deliciously witty comedy of manners that chronicles a tumultuous friendship of the upper-crust set. Both successful authors, independent Kit carries on an affair with a younger man while divorcée Milly refuses to loosen the apron strings on her teenage daughter.

When an old secret comes to light and an unexpected affair creates a rift amongst the longtime friends, the two must decide whether to cling to petty rivalries or keep the one sure thing they've got: each other.

The cast will also include Stephen Bogardus as Preston Drake, Diane Davis as Deirdre Drake, Corey Stoll as Rudd Kendall, Cynthia Darlow as Susan and Gordana Rashovich as Karina.

The design team includes Alexander Dodge (sets), David Woolard (costumes), Rui Rita (lights), John Gromada (sound) and Paul Huntley (hair & wigs).

Previews begin June 1, and the show opens officially on June 28 for a limited run, through Aug. 19 at the American Airlines Theater in New York City.


| | | |
| --- | --- | --- |
| | | |
WHO'S WHERE


BERLIN NIGHT LIFE Steven Blier, pianist and host. Featuring; Bronwen Forbay, soprano. Kate Lindsey, mezzo-soprano. Rodell Rosel, tenor. Marc Webster, bass.

This concert snapshot of a Berlin nightclub includes some of Kurt Weill's best songs for the stage. The evening will also include songs by the Comedian Harmonists—an internationally famous, all-male ensemble that was one of the most successful musical groups in Europe leading up to World War II.

Saturday, June 2 at The Barns of Wolf Trap in Vienna, VA.

CAPITAL JAZZ FEST this 15th anniversary celebration takes place May 30-June 3 at the Merriweather Post Pavilion in Columbia, Maryland. The lineup at the five-day Capital Jazz Fest includes Anita Baker, Ramsey Lewis and Herbie Hancock. Also at this year's festival will be the 4th Annual Capital Jazz Challenge competition and the 3rd Annual Capital Jazz Poetry Slam. In-between sets, enjoy fine art and crafts at the Festival Marketplace and culinary treats at the International Food Pavilion. Artist workshops, meet & greets, and after-parties are also planned.

MARTINIS AT THE MARTIN part of the Ravinia Festival in Chicago. Performing in the popular series, the annual showcase for the American songbook, will be: Lillias White (June 4), the 1997 Tony Award winner for The Life; Brian Stokes Mitchell (July 9), who has starred on Broadway in Man of La Mancha, Kiss Me Kate and Ragtime, Heather Headley (Aug. 20), Tony Award winner as the star of Broadway's Aida, who also is a Grammy- nominated recording artist, and Hershey Felder (Sept. 9), star of Gershwin Alone and Monsieur Chopin.

HARRY CONNICK, JR in the spotlight Tuesday, May 29, at the I.N.B. Performing Arts Center in Spokane, WA. Wednesday finds him at the Hult Center for Performing Arts in Eugene, OR. On Friday he headlines Arlene Schitzer Hall In Portland, OR. On Saturday the show is at the Chateau Ste. Michelle Winery in Woodinville, WA.

MICHAEL FEINSTEIN in the spotlight at the Fitton Center for the Arts in Hamilton, OH on Saturday, June 2.

JUDY COLLINS returns to the Cafe Carlyle in New York City for shows May 29 to 31 and June 5 to 9.

PETER FRAMPTON Since the early 1970's, superstar solo guitarist, singer and songwriter Peter Frampton has been one of rock music's most influential artists. Enjoy him at the King Center for the Performing Arts in Melbourne, FL on Thursday, May 31. On Friday he entertains at Vinoy Waterfront Park in Saint Petersburg, FL. Saturday finds him at the Barbara B. Mann Performing Arts Hall in Fort Myers, Florida.

HUEY LEWIS AND NEWS bring their show to the Innsbrook Pavilion in Richmond, VA on Wednesday, May 30. On Thursday they star at the Filene Center at Wolf Trap in Vienna, VA. Friday finds them at the Patrioitic (sic) Festival in Virginia Beach, VA. On Saturday the performance is at Seven Springs Resort in Seven Springs, PA.

SEAL IN CONCERT May 30 at the Nokia Theatre in Grand Prairie, TX.

PETER NERO AND THE PHILADELPHIA POPS open the Mann Center's summer season with original Dreamgirl Tony Award winner Jennifer Holliday on June 1. Fireworks follow the performance. Mann Center for the Performing Arts in Philadelphia.

GWEN STEFANI takes her tour to the Bell Centre in Montreal on Tuesday, May 29. On Wednesday the show is at Air Canada Centre in Toronto. Friday finds her at the Palace of Auburn Hills in Auburn Hills, MI. On Saturday the performance is at the Verizon Wireless Music Center in Noblesville, IN.

LINDA RONDSTADT entertains Thursday, May 31 at Symphony Hall in Houston. On Saturday the show is at the Fantasy Springs Resort Casino in Indio, CA.

TONY BENNETT on stage Saturday, June 2, Chastain Park Amphitheatre in Atlanta, GA.

BILL COSBY telling funny stories Saturday, June 2, at the Community Theatre in Morristown, NJ.

EILEEN IVERS IN CONCERT WITH IMMIGRANT SOUL Ivers, the musical star of Riverdance, is a nine-time all-Oreland Fiddle Champion, a founding member of Cherish the Ladies and a soloist for The Chieftains, London Symphony Orchestra. She'll be pickin' away June 1 at The State Theatre in New Brunswick, NJ.




PIFFLE AND PROFUNDITIES


MUSIC FIT FOR A QUEEN

Nigel Hess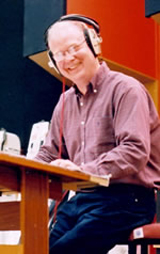 Prince Charles has commissioned film and television composer Nigel Hess to produce a piano concerto celebrating the life of his late grandmother, Queen Elizabeth The Queen Mother. She died at the age of 101 at Royal Lodge, Windsor, in March 2002.

The new 23-minute concerto, the second such musical tribute to be commissioned by the Prince in honor of the Queen Mother, will be premiered by the world renowned Chinese pianist Lang Lang at a special concert in July celebrating Her Majesty's long, eventful and overall happy life.

The concert will be staged in the village of Castle Acre in Norfolk in July and has an English theme with works by Edward Elgar and Sir Richard Rodney Bennett on the program. The event is being organized by Music In Country Churches, a charitable trust of which the Prince is Patron. The charitable trust arranges weekends of music in rural churches of exceptional beauty and interest, and raises funds to help those churches with repair and maintenance costs.

The 23-minute concerto is split into three movements, each of which reflects key aspects of the Queen Mother's personality.

The new concerto is the second score to be commissioned by Prince Charles in memory of his grandmother. The first, Reflections on a Scottish Folksong, was a 27-minute work for solo cello and orchestra by Sir Richard Rodney Bennett. It was premiered in front of Prince Charles and the Duchess of Cornwall in London's Queen Elizabeth Hall in March of last year by the Philharmonia Orchestra and cellist Paul Watkins.

The announcement of the July musical tribute came as the final design for the national memorial to the Queen Mother - a bronze statue of the royal matriarch in Order of the Garter robes - was unveiled.

Next Column: June 3, 2007
Copyright: May 27, 2007. All Rights Reserved. Reviews, Interviews, Commentary, Photographs or Graphics from any Broadway To Vegas (TM) columns may not be published, broadcast, rewritten, utilized as leads, or used in any manner without permission, compensation and/or credit.
Link to Main Page
---
Laura Deni


CLICK HERE FOR COMMENT SECTION