! >
Broadway To Vegas
  
  REVIEWS INTERVIEWS COMMENTARY NEWS

| | |
| --- | --- |
| | |
JUNE MEANS SHAKESPEARE IS BUSTING OUT ALL OVER - - THE COLOR OF THE MOON: LUNAR PAINTINGS IN AMERICAN ART - - TRANS WARRIORS THROUGH A SHAKESPEARE LENS - - 36TH ANNUAL BURLINGTON DISCOVER JAZZ FESTIVAL - - NEW YORK CITY CELEBRATES ITS THIRD ANNUAL MUSIC MONTH IN JUNE - - MADAME LYNCH - - PREMIERE PROPS TO AUCTION OFF 500 PIECES OF MEMORABILIA FROM FILM AND TELEVISION - - BROADWAY BAKES - - DONATE . . . Scroll Down





Copyright: May 26, 2019
By: Laura Deni
CLICK HERE FOR COMMENT SECTION


JUNE MEANS SHAKESPEARE IS BUSTING OUT ALL OVER


Oyez. Oyez. Get thee to your favorite Shakespeare event and there are - as usual - a proliferation. Summer means Shakespeare.

A spot check shows:

New York's famous Shakespeare in the Park continues with Much Ado About Nothing kicking off this season at the Public Theatre. Tony Award winner Kenny Leon directs a bold new take on Shakespeare's cherished comedy of romantic retribution and miscommunication. In this modern production, we find the community of Messina celebrating a break from an ongoing war. But not all is peaceful amid the revelry, as old rivals engage in a battle of wits, unexpected foes plot revenge, and young lovers are caught in a tumultuous courtship - until love proves the ultimate trickster, and undoes them all.

in production through June 11, 20191 at the Public Theatre in New York City Then beginning June 16, for the first time since 1979, Free Shakespeare in the Park presents Coriolanus, the Bard's blistering drama about a general voted into power by a populace hungry for change, and the unraveling that follows. Tony Award winner Daniel Sullivan directs a modern-day version of this riveting epic of democracy and demagoguery.

On Monday, June 3, it's the Public Theatre's annual gala at The Delacorte Theater in Central Park. This year's theme is Women of the Public, directed by Leigh Silverman. Cocktails & Dinner followed by the Gala Performance After Party to follow.

A night of songs and scenes Of, By & From Women of the Public featuring Annaleigh Ashford, Kim Blanck, Ally Bonino, Alison Cimmet, Jenn Colella, Bridget Everett, Tanesha Gary, Morgan Siobhan Green, Jessica Hecht, Marva Hicks, Jayne Houdyshell, Stephanie Hsu, Bre Jackson, Courtney Jamison, Gizel Jiménez, Ramona Keller, Lisa Kron, Alyse Alan Louis, Shakina Nayfack, Suzan-Lori Parks, Krysta Rodriguez, Daphne Rubin-Vega, Jessie Shelton, Emily Skeggs, Diana Son, Shaina Taub, Jeanine Tesori, Katie Thompson, Alysha Umphress, Kuhoo Verma, Tatiana Wechsler, Remy Zaken, and many more.

According to the Public: "This year's Gala performance is inspired by the legacy of our former trustee, Lisa Garcia Quiroz. Lisa had a profound commitment to creating an equitable world and believed deeply in The Public's role in driving that work forward. Her passion as a visionary philanthropist on behalf of Time Warner and her belief in The Public's mission continues to light our way in all we do."

Gala Co-Chairs are Kathryn Chenault, Faith Gay, Suzan-Lori Parks, Julie Rice, and Lauren Rosenkranz.

Benefit Committee: Barbaralee Diamonstein-Spielvogel & Carl Spielvogel, Diana & Joe DiMenna, Yrthya Dinzey-Flores & Antonino D'Ambrosio, Andra and John Ehrenkranz, Nora Ephron & Nicholas Pileggi Foundation, Renée & Justin Greenstein, Nona Hendryx, The Miranda Family, Margaret Munzer Loeb, Elyse & Michael Newhouse, Elizabeth T. Peabody, Paula Scher, Reneé & Richard Steinberg, Emily Tow Jackson .

Located in Lenox, MA Shakespeare & Company opened its 2019 season last Thursday under the theme, The Strings of the Heart. The season includes Shakespeare's Twelfth Night, directed by Allyn Burrows Featuring Martin Jason Asprey, Gregory Boover, Thomas Brazzle, Deaon Griffin-Pressley, and Ella Loudon. The Merry Wives of Windsor, will be directed by Kevin G. Coleman, featuring MaConnia Chesser, Nigel Gore, and Jennie M. Jadow. The Taming of the Shrew, follows which will be helmed by by Kelly Galvin. The cast includes Dara Brown, Caitlin Kraft, Daniel Light, Jordan Mann, Nick Nudler, and Kirsten Peacock. There will also be a special work-shop production, Coriolanus. directed by Daniela Varon, featuring Allyn Burrows, Tina Packer, and John Douglas Thompson.

The contemporary plays this season are the Pulitzer Prize finalist The Waverly Gallery by Kenneth Lonergan; Tony Award nominated play The Children by Lucy Kirkwood; Pulitzer Prize winner Topdog/Underdog by MacArthur Foundation Fellowship recipient Suzan-Lori Parks; and Time Stands Still by Obie Award winner Donald Margulies.

"The strings of your heart are sure to be stretched in every direction with the wide array of plays on our stages this summer," said Artistic Director Allyn Burrows. "The human curiosity for change informed our selection of contemporary titles for 2019. Right out of the gate is Kenneth Lonergan's The Waverly Gallery, a stirring story of a family wrestling with a matriarch's decline. Next is The Children by Lucy Kirkwood, a drama that dares to ask what we plan to do to save the planet for the coming generations. Then Suzan-Lori Parks, in her potent Topdog/Underdog, reminds us how we are defined by history. Finally, Donald Margulies, with his discerning eye for relationships and language, in Time Stands Still, points up the sacrifices involved in bringing truth into the light."

Located in the beautiful Berkshires of Western Massachusetts, Shakespeare & Company is one of the leading Shakespeare festivals of the world. Founded in 1978, the organization attracts over 40,000 patrons annually. The Company is also home to an internationally renowned Center for Actor Training and award-winning Education Program.

The Nashville Shakespeare Summer Festival takes place August 15 - September 22, 2019 in Nashville and September 26 - 29 in Franklin, Tennessee at Academy Park Performing Arts Center.

Talking Shakespeare with nightly special guest speakers begins the evening followed by Pre-show entertainment and then the performance. Of course there are food and drink vendors.

For over 60 seasons, the Colorado Shakespeare Festival has delighted audiences with classic theatre under the stars. The Colorado Shakespeare Festival is a professional theatre company in association with the University of Colorado Boulder. Since 1958, the festival has celebrated and explored Shakespeare and his continuing influence and vitality through productions of superior artistic quality, education and community engagement.

This year promises to be exciting. Ring in the summer season with Twelfth Night, an uproarious comedy about thorny love triangles, mistaken identities … and a pair of twins lost at sea. June 7-August 11, 2019. That is followed June 21- August 10 by As You Like It. After fleeing home to escape political persecution, Rosalind finds herself hiding in the countryside among a boisterous cast of characters.

The Oregon Shakespeare Festival invites audiences to enjoy two plays by William Shakespeare - plus one about a young girl with a crucial superpower, curiosity, and the beloved fantastical dream adventure in which she tries to figure out how to stay true to who she is - under the stars when its flagship outdoor theatre opens the weekend of June 7–9, 2019.

The Allen Elizabethan Theatre will feature Macbeth. Inspired by the powers of human psychology and character attributes shared by all contemporary society, including how we respond to acquiring power, this intriguing and ritualistic take on Shakespeare's evocative tragedy is directed by José Luis Valenzuela.

The Macbeth creative team includes Christopher Acebo (scenic design), Chrisi Karvonides-Dushenko (costumes), Pablo Santiago (lighting), Micah J. Stieglitz (projection design), John Zalewski (composer and sound designer), Amrita Ramanan (production dramaturg), Rebecca Clark Carey (voice and text director), Kareem Fahmy (Phil Killian directing fellow), U. Jonathan Toppo (fight director) and Jeremy Eisen (production stage manager).

Playing the title role is Danforth Comins, with Amy Kim Waschke as Lady Macbeth, Chris Butler as Macduff, Al Espinosa as Banquo, Robin Goodrin Nordli as First Witch, Miriam A. Laube as Second Witch, Erica Sullivan as Third Witch, Rex Young as Duncan/Doctor/Porter, William Thomas Hodgson as Malcolm, Cameron Davis as Donalbain, Will Wilhelm as Fleance, MacGregor Arney as Lennox, Russell Lloyd as Ross, Michele Mais as Hecate/Lady Macduff/Nurse, Lilia Houshmand as First Murderer, Torrin Kelly as Second Murderer, Eric Solis as Third Murderer and Nicolai Moore as Macduff Child.

Macbeth is followed by Alice in Wonderland, adapted from Lewis Carroll by Eve Le Gallienne and Florida Friebus, directed by Sara Bruner; and All's Well That Ends Well, directed by Tracy Young. Previews begin May 28, and all three shows will run through the weekend of October 11–13.

OSF's popular Green Show, featuring free live entertainment on the Courtyard Stage four nights a week at 6:45 p.m., will return on June 7 and continue through September 28. This summer's lineup will feature music, dance, circus and theatre by artists new to the Courtyard Stage, such as Levity Circus Collective, DJ Prashant and the Jai Ho! Dance Troupe, and SURRIJA (Jane Lui of Cambodian Rock Band), as well as Green Show returning favorites such as Phoenix and Four Directions, Medford-based Ballet Folklórico Ritmo Alegre (a collaboration with Jarabe Mexicano), Charya Burt Cambodian Dance and many more.

The Ashland Lions Club will celebrate the opening of the Allen Elizabethan Theatre on Friday, June 7, with its Feast of Will, an evening of food and entertainment featuring a full dinner of BBQ chicken or vegetarian lasagna and dessert, coupled with music by the Jefferson Pipe Band and Siskiyou Singers. The Lions Club donates profits to projects benefiting Lithia Park and many other organizations.

The 2019 season is dedicated to the memory of Paul Allen and all those who have chosen to make a difference in the world through their generosity. The Paul G. Allen Family Foundation has supported multiple OSF programs and helped construct both the Thomas Theatre and the current iteration of OSF's flagship Allen Elizabethan Theatre.

The complete cast and creative team has been announced for The Old Globe's 2019 Summer Shakespeare Festival tkaing place in San Diego, California.

The eagerly anticipated annual festival kicks Off with the Bard's fabulously charming romantic comedy As you Like it directed by Jessical Stone running June 16 - July 21 with an opening night slated for June 22, 2019 outdoors under the stars in the Lowell Davies Festival Theatre.

"All the world's a stage,
And all the men and women merely players."

The magical forest of Arden is the play's famous setting, where a gallery of eccentric characters comes together to find love, fortune, redemption...and themselves. Banished from the court by her deceitful and treacherous uncle, Rosalind disguises herself as a boy, not knowing that the man she loves, also on the run, is behind the next tree. Bucolic Balboa Park is the ideal spot for Shakespeare's enticing tale of mistaken identity, heartfelt romance, and the endearing fumbles and foibles of love.

The cast includes Mark H. Dold as Jaques, Meredith Garretson as Rosalind, Joseph Kamal as Adam, Leonard Kelly-Young as Corin and Hymen, Nikki Massoud as Celia, Jon Orsini as Orlando, Vincent Randazzo as Touchstone, and Cornell Womack as Duke Senior and Duke Frederick. The cast includes students in The Old Globe and University of San Diego Shiley Graduate Theatre Program: Carlos Angel-Barajas as Jaques de Boys, Summer Broyhill as Amiens, Ramon Burris as Charles, Mason Conrad as Silvius, Yadira Correa as Audrey, Aubrey Deeker Hernandez as Oliver, Eric Hagen as Dennis, Bibi Mama as Duke Senior's Lord 1, Hallie Peterson as Le Beau, Jersten Seraile as Sir Oliver Martext and Duke Senior's Lord 2, Morgan Taylor as Phoebe, Wenona Truong as Duke Frederick's Lady, Jared Van Heel as William, and Marco Antonio Vega as Duke Frederick's Lord.

The creative team includes Tobin Ost (Scenic Design), David Israel Reynoso (Costume Design), Stephen Strawbridge (Lighting Design), Sten Severson (Sound Design), Obadiah Eaves (Original Music), Jacob Grigolia-Rosenbaum (Fight Director), David Huber (Voice and Text Coach), Alaine Alldaffer, CSA (Casting), and Jess Slocum (Production Stage Manager).

The 2019 Summer Shakespeare Festival will continue with the love-filled tragedy Romeo and Juliet, directed by the Globe's Erna Finci Viterbi Artistic Director Barry Edelstein, August 11 – September 15, 2019.



Michael Kahn prepares to retire. Photo: Shakespeare Theatre Company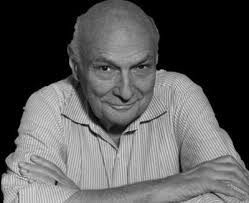 Michael Kahn is staging his final productions as Artistic Director of the Shakespeare Theatre Company in Washington, DC. You can join him and his friends for a series of intimate conversations about life in the theatre. As Michael prepares to retire as Artistic Director of the Shakespeare Theatre Company after 33 years, he reflects, reminisces and dishes dirt about his career with the artists who know him best, hosted by Tom Story and including Stacy Keach, Franchelle Stewart Dorn, Floyd King, Wallace Acton, Veanne Cox and more. The last of a three part series takes place June 3, 2019 in Washington, DC.

Kahn's final production as Artistic Director of Shakespeare Theatre Company is the sole surviving trilogy in Greek tragedy, The Oresteia which chronicles a deluge of pain that can only be stopped when society peers into its own soul and sees the depths of its complicity. Playwright Ellen McLaughlin has created a new version of the classic that weaves together the works of Aeschylus with stunning poetry and emotional heft.

Kahn was one of the earliest adopters of the Open Rehearsal, now a common practice in theatres worldwide. Two open rehearsals took place for The Oresteia as customers were permitted to go behind the scenes joining Kahn and the talented cast and design team for an exclusive look into the creative process at a free staging rehearsal. It was one of the last chances to see the great Kahn at work.

"The project is artistic director Michael Kahn's drop-the-mic exit at the Shakespeare Theatre Company, after arriving in 1986 and leading the troupe from the small Elizabethan stage at the Folger Shakespeare Library to two big new stages in Penn Quarter," states the venue. "For a director who has thoroughly explored Shakespeare, whose production of Sophocles's Oedipus Plays toured Greece in 2003 and whose troupe won the regional Tony Award in 2012, tackling The Oresteia resembles climbing the last big mountain on the range."

Curtain cannons. Gold gowns. Buckets of blood. And the floor is lava. Costumes and a set conceived by Tony Award-winning designer Susan Hilferty , lighting by internationally renowned designer Jennifer Tipton, movement directed by Jennifer Archibald.

Also on the boards - Michael Urie will be returning to the role of Hamlet. "After playing Hamlet in Michael Kahn's thrilling new production at Shakespeare Theatre Company last year I felt, as I'm sure many Hamlets before me have felt, that I merely scratched the surface," Urie says. "Now I'm a little older, more rested and supremely grateful for the chance to carry the skull, sport the jester costume and 'speak the speech' once more for STC's fabulous Free For All audiences."

Free For All will play at Sidney Harman Hall from July 10-21, 2019.

New York Shakespeare Exchange announces the next Freestyle Lab, Armor As Strong: Trans Warriors through a Shakespearean Lens, on Tuesday, May 28, 2019 at the 53rd Street Library Theater. This event is free.

Coming on the heels of Memorial Day and right before the start of Pride Month, Armor As Strong will feature a group of actors from New York's trans/gender non-conforming community performing speeches and short scenes featuring some of Shakespeare's best known soldiers. The performance will be followed by a town hall conversation about society's understanding of gender identity, and how our limitations can lead to broken and inhumane policies. What truly makes a soldier? Why are names and pronouns so vitally important? How can visibility in art be a catalyst for change?

Performers: C Bain (he/him), Izzy Castaldi (they/them), Bowie Dunwoody (they/them), Elliot Frances Flynn (they/them), Jordan Ho (she, her, xe/xem/xyr), Dani Martineck (they/them), Teddy Qin (they/them), Marcus Xavier Stewart (they/them)
Curated by: Cristina Lundy (she/her), Taylor Marie Rasmussen (they/them) & Ross Williams (he/him).

New York Shakespeare Exchange is internationally known for The Sonnet Project in which more than 1,500 volunteer filmmakers from around the world have joined the discussion by creating short films in New York locations based on all 154 Shakespeare sonnets. NYSX produces at least one mainstage production a year. In 2016, NYSX produced Hamlet10, in which 10 actors played the Danish Prince, and a stunningly relevant period-adaptation of Shakespeare's epic poem, "The Rape of Lucrece," which delved into sexual violence against women. In their 2017 season, NYSX staged a critically acclaimed, smartphone-obsessed Much Ado About Nothing, which plugged into the zeitgeist of fake news and alternative facts. Their most recent production, a new adaptation of A Midsummer Night's Dream, was conceived and directed by Brendan Averett and ran in January/February 2019 at the Secret Theater in Long Island City, NY. The company also presents ShakesBEER, NYC's original Shakespearean Pub Crawl, several times throughout the year. After Labor Day, NY Shakespeare Exchange will return with a number of new exciting community-based events.






E-Book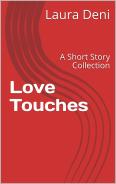 Soft back Book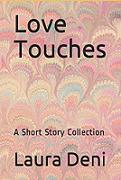 Broadway To Vegas is supported through advertising and donations. Priority consideration is given to interview suggestions, news, press releases, etc from paid supporters. However, no paid supporters control, alter, edit, or in any way manipulate the content of this site. Your donation is appreciated. We accept PAYPAL. Thank you for your interest.



E-Book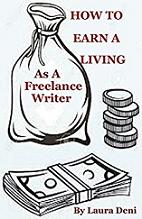 Soft back Book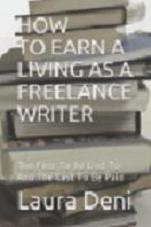 This is not your typical, totally boring textbook.

In the pages of How To Earn A Living As A Freelance Writer (the first to be lied to and the last to be paid) you'll find sex, celebrities, violence, threats, unethical editors, scummy managers and lawyers, treacherous press agents, sex discrimination; as well as a how-to for earning money by writing down words.





ART AND ABOUT


PREMIERE PROPS TO AUCTION OFF 500 PIECES OF MEMORABILIA FROM FILM AND TELEVISION on Saturday, June 1 at the Premiere Props headquarters in El Segundo, CA.

The auction includes costumes and props from the Back to the Future, Deadpool, Iron Man, Jurassic Park, Spider-Man and Terminator franchises, the classic television series The Little Rascals, plus wardrobe from Cher, Brad Pitt, Barbra Streisand, Whitney Houston and The Upside..

Items include: Back to the Future - Dr. Emmet Brown's (Christopher Lloyd) Mr. Fusion home energy reactor from Back to the Future and Back to the Future Part II. Biff Tannen's (Thomas F. Wilson) black and red Pitt Bull Hover board from Back to the Future Part II.

Deadpool - Wade/Deadpool's (Ryan Reynolds) red mask and face mold.

Jurassic World - Test "blue" Raptor head.

Ironman - Tony Stark's (Robert Downey Jr.) cowboy hat from Iron Man 3.

Road to Morocco - Jeff Peters' (Bing Crosby) costume.

The Little Rascals - The original Little Rascals Scotty Beckett's 1935 pinstriped Baseball Uniform. Only one in existence includes "Our Gang" patch on jersey, baseball cap, and complete with uniform pants. Original black and white screen shots accompany the uniform.

The Upside - Yvonne's (Nicole Kidman) puffy coat, black cardigan, red blouse, tank top, pointed toe boots and beret hat. Philip's (Bryan Cranston) orange sweater, drawstring pajamas and slippers. Dell's (Kevin Hart) Port Authority with Tremont Mobility inscribed blue jeans.

Wardrobe - Whitney Houston – personally owned leopard print blouse and matching top. Brad Pitt – personally owned tuxedo. Barbra Streisand – personally owned red and brown velvet floor dress that she wore to the 2001 Emmys.

Premiere Props is called "the leading marketing memorabilia company to market, authenticate, package, and distribute exclusive movie memorabilia. Since 2001, Premiere Props has represented over 600 movies to date. Premiere Props works with some of the largest motion picture studios and independent distributors in the world, such as Paramount Pictures, Twentieth Century Fox, Miramax, MGM, Sony Screen Gems, Lionsgate, TriStar, Spyglass, Alcon and many more."

IN THE STUDIO Director Amy Gilman's new exhibition explores the creative process. As fascinating as a polished final work of art is to the viewer, a deeper connection often lies within the process that created it. In the Studio, on view June 1-Auguse 11, 2019, looks into the permanent collection of the Chazen Museum of Art in search of the small details that illuminate artists' personalities, processes and creative inspiration.

With more than 100 objects including paintings, sketches and sculptures, In the Studio will illuminate the artistic process through actual representations of the studio environment as rendered by artists such as Joe Fig, Thomas Rowlandson and Renee Ann Roeder. Self-portraits and portraits of artists by their peers, including works by Honoré Daumier, Will Barnet and Syliva Solochek Walters, offer a surprisingly candid look into the personal reflections and relationships that influenced artists' work. In addition, several "case studies" unique to the Chazen's collection will give a highly unusual glimpse into the evolution or working-out of a particular artistic idea, including studies by Pablo Picasso and Louise Bourgeois.

Gilman was assisted in the final development of the exhibition and creation of the text and labels by Michelle Presholt, a graduate student in the Art History department with a paid project assistant-ship at the museum.

In the Studio will be on view June 1-Aug. 11, 2019, at the ll Chazen Museum of Art in Madison, Wisconsin.

With a permanent collection of more than 22,000 objects, from vessels of ancient Greece to prints by Kara Walker, the Chazen is the second largest museum in Wisconsin. Two expansive buildings encompass 166,000 square feet, making it the largest museum in the Big Ten. More than 100,000 visitors come through the Chazen's doors each year to enjoy the permanent collection and special exhibitions. Admission is free for all visitors.

THE COLOR OF THE MOON: LUNAR PAINTINGS IN AMERICAN ART More than 50 works of art depict the moon and reveal its prominence in American landscape painting in this unusually themed exhibit.

Highlights include work by Thomas Cole, the father of the Hudson River School, and illustrations by Norman Rockwell.

June 1-September 8, 2019 at the Michener Art Museum, Doylestown, PA.






E-Book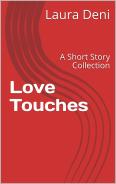 Soft back Book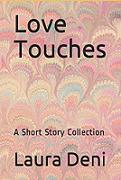 SWEET CHARITY


BROADWAY BAKES 2019 takes place May 27-31 in New York City. Hosted by Schmackary's, "the official cookie of Broadway," over twenty of the biggest names on Broadway, including 2019 Tony Awards nominees, will join together to work behind the counter at Schmackary's, selling cookies to customers and raising money in support of Broadway Cares/Equity Fights AIDS. Each day, from 3:00-7:00 PM, half of the sales and all of the tips generated while the Broadway stars are working at Schmackary's will go directly to Broadway Cares/Equity Fights AIDS.

In the past years, Schmackary's Broadway Bakes event helped raise over $53,000 for Broadway Cares/Equity Fights AIDS. Zachary "Schmackary" Schmahl, the owner, creator and cookie master of Schmackary's finds it very important to give back to the Broadway community as they have been extremely supportive of the 7-year old cookie company since the very beginning. "Every step of the way, the backing of the theatre community has helped our little cookie company grow into a huge success story," Schmahl said. "So when it came time to give back, Schmackary's wanted to assist the Broadway community in any way possible. Broadway Bakes was born and the stars have come out twice now to help us give back and support Broadway Cares/Equity Fights AIDS."

Schedule of stars to appear at Broadway Bakes include Kathryn Gallagher, Stephanie Styles, Lesli Margherita, Wesley Taylor, and Isaac Powell. On Tuesday you can be served by Alex Brightma, Jimmy Davis, Will Brill Joe Iconis, Jason "Sweettooth" Williams, and Charlie Rosen. On Wednesday get your sweet tooth fix from Laura Osnes, Christy Altomare, and Ben Rauhala. Thurday servers are Cassie Levy, Patti Murin, Derek Klena and John Bolton. On Friday cookie lovers will receive their treat from James Snyder, Jenny Jules, and Matt Mueller, Kyle Selig and Grey Henson.

Schmackary's is a "uniquely gourmet" cookie company, located in the heart of the Theatre District at 45th and 9th Avenue in Hell's Kitchen at 362 West 45th Street. Schmackary's is known for its bountiful menu of rotating gourmet cookie flavors – currently boasting more cookie flavors than anywhere else on planet earth, that would be 75 unique cookie flavors in rotation. The store delivers throughout Manhattan and ships nationwide. Schmackary's has also been dubbed "the official cookie of Broadway" as their cookies are very popular with the Broadway community. Schmackary's also has a program online, allowing theatre fans to send their favorite Broadway stars cookies along with a personal note directly to the theatre.

Broadway Cares/Equity Fights AIDS helps ensure that the most vulnerable among us receive life-saving medication and health care, nutritious meals, counseling and emergency financial assistance. Broadway Cares awards annual grants to more than 450 AIDS and family service organizations nationwide and is the major supporter of the social service programs at The Actors Fund, including the HIV/AIDS Initiative, the Phyllis Newman Women's Health Initiative and the Al Hirschfeld Free Health Clinic.

THE FIRST AMERICAN ICON AWARDS were presented last Sunday, May 19, 2019 at the Beverly Wilshire Hotel in Beverly Hills, CA honoring acting legend Al Pacino, music icon Quincy Jones, sports figures Evander Holyfield and Devon Still, and philanthropists Jonathon Fischer and Christine Avanti-Fischer.

All honorees were presented with a signature Rado watch to commemorate the moment. Al Pacino received a HyperChrome Skeleton Automatic Chronograph from his long-time friend Robert DeNiro, a limited-edition watch made in the brand's signature high-tech ceramic. The same model was also donated for the Awards' live charity auction, which benefitted St. Jude Children's Research Hospital, Autism Movement Therapy/Autism Works Now! and Ignited.

The live auction raised almost $100,000 while the event raised more than $500,000.

The watch's box was signed by VIP attendees including Al Pacino himself, Evander Holyfield, Devon Still, Jackie Cruz, Oscar de la Hoya, Peter Facinelli, Matteo Bocelli and more, to celebrate the special evening.

Other notable attendees at the baclk-tie gala included Naomi Campbell who introduced Quincy Jones, Laila Ali, daughter of boxing legend Muhammad Ali, Sylvester Stallone, David Foster, Katharine McPhee, Oscar de la Hoya, Joe Mantegna, Wendi McLendon-Covey, Phil Donahue and Marlo Thomas, Matteo Bocelli, Shelea, Robin Thicke, Pia Toscano, Jackie Cruz, Sebastian Maniscalco who performed throughout the evening and Robin Thicke who entertained with a nfew songs.

RED BULL THEATER'S 11th ANNUAL RUNNING OF THE RED BULLS GALA BENEFIT takes place Monday June 3rd at The Bowery Hotel in New York City.

The event will honor director Daniel Sullivan, actor Condola Rashad, and the American Theatre Wing with the 2019 Matador Awards for Excellence in Classical Theater. Proceeds from the evening support all of Red Bull Theater's programs including its Off-Broadway productions of The White Devil and Mac Beth Revelation Readings series, and its Shakespeare in Schools initiative.

Special Guests and Presenters will include Michael Cerveris, Kathleen Chalfant, Robert Cuccioli, Paige Davis, William Ivey Long, Lynne Meadow, Lynn Nottage, Patrick Page, Jay O. Sanders, Stephen Spinella, Mary Testa, Charlayne Woodard, and more.

Begun in 2009, Matador Awards are given annually to recognize individuals or organizations that have demonstrated extraordinary Talent, Service, or Significant Achievements in the Classical Theater. Previous honorees have included Oscar Isaac, Patrick Stewart, Lynn Redgrave, Lily Rabe, Martha Plimpton, Hamish Linklater, Olympia Dukakis, Jack O'Brien, Michael Kahn, and Liev Schreiber.

EAST LYNNE THEATER COMPANY a nonprofit, award-winning Equity professional company in Cape May, NJ will stage its second annual Golf Tournament on Monday, June 3 at The Cape May National Golf Club.

The tournament is Scramble Style, with a Shotgun Start. Those who don't have a foursome in place, when making a reservation, are asked to include their handicap, so that professionals at the Club will know where to place them with others to create a foursome. Those without clubs may rent them for a modest fee at the club ?or borrow clubs from one of the four with whom they're playing. Be aware of proper attire: No shoes with cleats, or jeans.

The winning foursome may choose from a variety of prizes including gift certificates, wine baskets, and theater tickets. The prize for a hole-in-one is $10,000. Prizes are also given to the one who was closest to the pin, had the best putt, the longest drive, and is the best dressed. After the tournament, enjoy a reception, with cash bar, catered by The Chalfonte Hotel at the Club.

All proceeds will support ELTC's 2019 Season and Endowment Fund.

CHANCE THE RAPPER is using his Twitter account in hopes of finding a kidney for his Aunt Toni. "I really need help," the Grammy winner extolled to his 8.2 million followers. "My Auntie Toni is one of the strongest forces in my life, and she is in dire need of a kidney. We have exhausted all options and have been wait listed for years. My family believes in the power of prayer and we give this problem up to God."

"A prayer really goes a long way," he continued. "I'm sorry it was a lil overwhelmingly emotion writing this, Her blood type is O positive, you can get a quick blood test and physical to find (if) your (are) a match."



SPREADING THE WORD


NEW YORK CITY CELEBRATES ITS THIRD ANNUAL MUSIC MONTH IN JUNE This year's NYMM features the launch of CityFM, a new radio show/podcast all about NYC's music scene; nine new free concerts in the Bronx and Queens; a June 4th conference focused on music + tech; a Songathon songwriting competition; and the Sound Thinking Career Expo.

As with previous years, NYMM will also include free workshops, including music business classes by Arm's Reach Consulting; Make it Live: A Practical Approach to Getting Gigs in NYC and Touring the U.S by Electric Lila. There will be access to rehearsal space for musicians; free music history walking tours every weekend provided by Lincoln Center, Levy's Unique New York! and City Lore; and hands-on weekly workshops by and for the LGBTQIA+ community.

92Y'S LYRICS & LYRICISTS presents Live and In Living Color! Songs From TV featuring Mo Rocca with Ana Gasteyer, Marcy Harriell and The Chase Brock Experience.

Television through the years: shared musical memories through a magical box. Lyrics & Lyricists closes its 2019 season with a loving look at the songs written for or introduced on the small screen that shaped our culture and connected us all. The set we watched together in the den gave us songs by great musical theater writers such as Rodgers & Hammerstein, Stephen Sondheim and Cole Porter, specials by Judy Garland and Frank Sinatra, nights with Ed Sullivan and theme songs whose lyrics have a permanent place in our hearts.

Live and In Living Color includes songs such as Love and Marriage, Steve Allen's This Could Be the Start of Something, songs from Rodgers and Hammerstein's Cinderella, and a medley of beloved TV theme songs. The cast - whose credits span Broadway and television - is led by Mo Rocca, Ana Gasteyer and Marcy Harriell; The Chase Brock Experience, the dance company of choreographer Chase Brock.

Rob Berman, Co-Artistic Director & Music Director. Chase Brock, Co-Artistic Director & Director/Choreographer. Sara Lukinson, Writer. Ted Chapin, Producer.

This show won't be available in re-runs—see it Live and in Living Color! 5 shows June 1-3, 2019 at 92Y in New York City.

MORE 92Y IN NEW YORK CITY EVENTS when the venue stages several programs this week including: A Conversaton with award winning playwright Kenneth Lonergan on Monday, June 3rd.

Kenneth Lonergan's plays and films are piercing studies in character and emotional nuance. Join him in a probing conversation on last year's Broadway revival of The Waverly Gallery, nominated for a Tony Award for Best Revival of a Play and Best Actress. Who walks the line between comedy and tragedy in drama - the actor, the director or the playwright? All of the above? How has Lonergan's work on films like You Can Count on Me and Manchester by the Sea affected the way he sees theater? Don't miss him tackle these questions and much more.

On Wednesday, June 5, attend TV Land's Younger Screening and Conversation. t Creator Darren Star and Stars Sutton Foster, Peter Hermann, Miriam Shor, Molly Bernard, Charles Michael Davis and Debi Mazar in Conversation with Sirius XM's Larry Flick. Younger, the irresistible romantic dramedy hit from Emmy Award winner Darren Star returns to TV Land June 12 after an epic season five finale. Join Star, two-time Tony Award winner Sutton Foster, and other members of the show's fabulous cast for a two-episode screening just days before the new season premiere. Post-screening, they'll chat with Sirius XM's Larry Flick and flirt with what may be next for Charles and Liza, Kelsey as new publisher at the freshly minted Millennial Print, fatherhood(?) for Josh and so much more, as they explore the truths the show delivers alongside its charms and the universal appeal of starting over..

WILL GEER'S THEATRICUM BOTANICUM begins its summer season which includes six plays opening in rapid succession and performed in repertory throughout the summer, along with a host of satellite events.

Kicking off the season on June 1 will be Twelfth Night, William Shakespeare's delightful comedy of mistaken identities, gender bending, twins lost at sea, love unrequited and love triumphant. Original music by Marshall McDaniel will lend the Bard's beloved words a refreshing new sound. June 2 will see the return of Theatricum's signature production of William Shakespeare's A Midsummer Night's Dream, an annual audience favorite. Theatricum's magical outdoor setting is once again transformed into the Bard's enchanted forest, conjuring up a world of wonder, magic and romance.

Opening June 8 is Moby Dick–Rehearsed, a seldom-produced whale of a tale by the great Orson Welles, in which an acting troupe works between performances to create a play from Herman Melville's epic novel. Join the voyage under the helm of Captain Ahab, the brooding one-legged fanatic whose revengeful obsession is to kill the dreaded white mammoth, Moby Dick.

Beginning June 22, Theatricum transfers Henrik Ibsen's powerful An Enemy of the People to a small town in South Carolina in the 1980s. Powerful people have difficult choices to make in Ellen Geer's free adaptation of this classic — and extraordinarily timely — struggle between the interests of the individual and the welfare of society in the face of environmental disaster.

Will Geer's Theatricum Botanicum is located in Topanga Canyon between Pacific Coast Highway and the Ventura Freeway. The amphitheaters are terraced into the hillside, so audience members are advised to dress casually (warmly for evenings) and bring cushions for bench seating. Patrons are welcome to arrive early and picnic before a performance.

36TH ANNUAL BURLINGTON DISCOVER JAZZ FESTIVAL takes place May 31 - June 9, 2019 in Burlington, Vermont.

MAY 27 is National Grape Popsicle Day. May 28 is National Brisket Day and National Hamburger Day. May 29 is National Coq Au Vin Day while May 30 celebrates National Mint Julep Day. May 31 is National Macaroon Day.





E-Book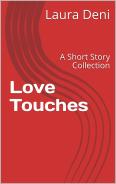 Soft back Book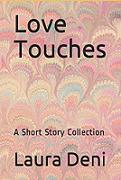 MADAME LYNCH written and directed by Normandy Sherwood and Craig Flanagin.

Choreographed by Iliana Gauto of Ballet Panambí Vera.

Starring Obie Award winner Juliana Francis Kelly as Eliza Lynch.

Called "a spectacle with music," Madame Lynch "takes on the picaresque story of Eliza Lynch, a 19th century woman whose fortunes took her from Irish potato famine refugee, to French courtesan, to the self-proclaimed "Empress of Paraguay." In collaboration with the Paraguayan folkloric dance group Ballet Panambí Vera,The Drunkard's Wife creates a multifaceted portrait of La Lynch as a way to understand the complex dynamics of cultural imperialism. The show reaches peaks of beauty and horror as it proceeds by way of live music, dance, and real and imagined scenes from her life as an adventuress, cultural doyenne, femme fatale and microfinance pioneer."

Running May 26 - June 15 at New Ohio Theatre in NYC.

ROALD DAHL'S CHARLIE AND THE CHOCOLATE FACTORY by David Greig, adapted from the popular Roald Dahl novel of the same name. Music by Grammy, Emmy, and Tony winner Marc Shaiman, lyrics by Grammy and Tony winners Scott Wittman and Shaiman. Additional songs by Leslie Bricusse and Anthony Newley from the 1971 Warner Bros. motion picture.

Directed by three-time Tony Award winner Jack O'Brien.

Choreography by Tony nominee and Emmy winner Joshua Bergasse.

Willy Wonka is opening his marvelous and mysterious chocolate factory...to a lucky few. That includes Charlie Bucket, whose bland life is about to burst with color and confection beyond his wildest dreams. He and four other golden ticket winners will embark on a mesmerizing joyride through a world of pure imagination. Now's your chance to experience the wonders of Wonka like never before – get ready for Oompa-Loompas, incredible inventions, the great glass elevator, and more, more, more at this everlasting showstopper.

The perfect recipe for a delectable treat: songs from the original film, including Pure Imagination: The Candy Man and I've Got a Golden Ticket, alongside a toe-tapping and ear-tickling new score. Get ready for Oompa-Loompas, incredible inventions, the great glass elevator, and more, more, more at this everlasting showstopper.

Starring Noah Weisberg as Willy Wonka.

Sharing the role of Charlie will be Henry Boshart, Collin Jeffery, and Rueby Wood.

The production also features scenic and costume design by Mark Thompson, lighting design by Japhy Weideman, sound design by Andrew Keister, puppet design by Basil Twist, projection design by Jeff Sugg, orchestrations by Doug Besterman, and music direction and supervision by Nicholas Skilbeck. Casting is by Telsey & Co.

May 28-June 9, 2019 at the Segerstrom Center forthe Arts in Costa Mesa, CA.

SCHOOL OF ROCK based on the film of the same name and features the original songs from the film School of Rock, with 14 new songs with music by Andrew Lloyd Webber, lyrics by Glenn Slater. Book by Julian Fellows.

Directed by Laurence Connor.

Choreography by JoAnn M Hunter.

This new musical follows Dewey Finn, a failed, wannabe rock star who decides to earn a few extra bucks by posing as a substitute teacher at a prestigious prep school. There he turns a class of straight-A students into a guitar-shredding, bass-slapping, mind-blowing rock band. While teaching these pint-sized prodigies what it means to truly rock, Dewey falls for the school's beautiful, but uptight headmistress, helping her rediscover the wild child within.

Featuring Merritt David Janes, Lexie Dorsett Sharp, Madison Micucci, Layne Roate, Sami Bray, Mystic Inscho, Grier Burke, Deidre Lang, Alyssa Emily Marvin, Cameron Trueblood, Theo Mitchell-Penner, and Leanne Parks.

Also featuring Natalia Bingham, Julian Brescia, John Campione, Patrick Clanton, Christopher De Angelis, Sammy Dell, Kristian Espiritu, Melanie Evans, Liam Fennecken, Bella Fraker, Brian Golub, Kara Haller, Elysia Jordan, Sinclair Mitchell, Jacob Moran, Arianna Pereira, Blake Ryan, Tim Shea, Jesse Sparks, Jonathon Timpanelli, Gabriella Uhl, Hernando Umana.

The creatives include: John Rigby music supervisor - Anna Louizos scenic and costume design - Natasha Katz lighting designer - Mick Potter sound design - Martyn Axe music director - Josh Marquette hair design - Larry Smiglewski production stage manager - David Ruttura associate director - Patrick O'Neill associate choreographer - Jeremy W. Foil associate scenic design - Talitha Fehr music coordinator - Stuart Andrews keyboard programmer - Lisa Zinni associate costume designer.

May 28-June 2, 2019 at the Eccles Theatre in Salt Lake City, Utah.

THE MOUNTAINS LOOK DIFFERENT by Micheál mac Liammóir (1899-1978).

Directed by Aidan Redmond.

The cast includes: Ciaran Byrne, Liam Forde, McKenna Harrington, Con Horgan, Cynthia Mace, Daniel Marconi, Brenda Meaney, Paul O'Brien, and Jesse Pennington.

After a dozen hard years working the streets of London, Bairbre is returning home to Ireland. Three days ago, she married Tom who knows nothing of her past. They plan to settle with Tom's father on his farm and live a simple life, far from the temptations and torments of the sinful city. But it's not easy to escape your past, even among the rocks and ruins of the mountainside.

The idea for The Mountains Look Different came to mac Liammóir after working on Eugene O'Neill's Anna Christie. He wondered what happened to Anna after the curtain came down: "I saw many plays over the years whose subject matter was young women who sold their bodies in order to live, and the end of every one of the plays was that the unfortunate woman married some simple innocent man who fell in love with her. But the curtain always came down before any of us in the audience knew anything about the life that was ahead of the couple."

Performances will begin May 30th and continue through July 14th at Mint Theatre Theatre Row in New York City.

An artist of extravagant talents and flamboyant character, Micheál mac Liammóir co-founded Dublin's legendary Gate Theater with partner Hilton Edwards in 1928. Described as "the dominant figure in the Irish theatrical world for almost half a century," mac Liammoir spellbound audiences in Dublin and around the world as actor, dramatist, raconteur, painter, and stage designer. Only years after his death did an astonishing secret emerge: the "quintessential Irishman" (in the words of Simon Callow) had been the romantic invention of the Englishman Alfred Willmore, who willed the persona of Micheál mac Liammóir into the role of a lifetime. Willmore was born on October 15, 1899 in Kensal Green, London, where his father worked as a corn merchant. Bullied at school for his "girliness," he later recorded (in the fictional memoir, Enter A Goldfish) his feelings of displacement in the city of his birth: "It seemed to him he would always be looking out of a window at grey monotonous streets, looking out and dreaming of somewhere else, of somebody else. But of where? Of whom?" At the age of ten, the stage-struck boy was invited to audition for the actor-manager Sir Herbert Beerbohm Tree. He quickly rose as one of London's most in-demand child actors, appearing onstage with the young Noël Coward in Peter Pan and in the title role of Oliver Twist. Aging out of his child stardom, Willmore enrolled at the Willesden Polytechnic; with the help of a patron, he moved on to the prestigious Slade School of Art.

At the Slade School, Willmore met Máire O'Keefe, who intensified an infatuation with Irish language, culture and folklore first awakened by the Abbey Theatre's London visits, as well as by the mythic nationalism of W.B. Yeats. "Ireland and the Arts was the name of the (Yeats) essay, and I believe it changed my life," he later wrote. Studying Irish at the Gaelic League, Willmore changed his name to Micheál mac Liammóir, and in 1917, he relocated with O'Keefe to her mother's seaside home in Howth, outside Dublin. Here, he started to mythologize a new life as a Cork-born Irishman while working primarily as a painter and illustrator. Devastated by O'Keefe's death from tuberculosis in 1927, mac Liammóir returned to the theater, touring the Irish countryside with Anew MacMaster's Company. On tour, mac Liammóir encountered actor-director Hilton Edwards, who became his professional and romantic partner. In 1928, "the Boys" revolutionized the Irish stage with the foundation of the Gate Theatre—and presided discreetly as one of Dublin's few visibly gay couples.



E-Book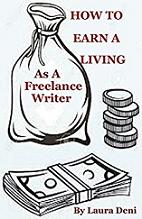 Soft back Book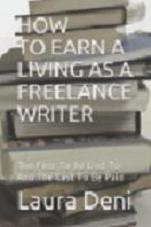 This is not your typical, totally boring textbook.

In the pages of How To Earn A Living As A Freelance Writer (the first to be lied to and the last to be paid) you'll find sex, celebrities, violence, threats, unethical editors, scummy managers and lawyers, treacherous press agents, sex discrimination; as well as a how-to for earning money by writing down words.





WHO'S WHERE




HOOTIE & THE BLOWFISH kick off their first tour in more than a decade with a stop May 30 in Virginia Beach, VA at the Veterans United Home Loans Amphitheater. On May 31 the show, which also features Barenaked Ladies, stops in Raleigh, NC at the Coastal Credit Union Music Park at Walnut Creek. June 1 stop is in Atlanta, GA at the Cellairis Amphitheatre at Lakewood.

JON BON JOVI and gan perform May 31 at the Luzhniki Stadium in Moscow. June 6 finds them at the Song Festival Grounds in Tallinn, Estonia.

HUGH JACKMAN backed by an orchestra and dancers continues his first world tour with a show at Birmingham Resorts World Arena in Birmingham, England on Monday, May 27. On Thursday the show is at the 3Arena in Dublin, Ireland. Next Sunday, June 2, he opens a two nighter at The 02 Arena in London.

HAPPY TOGETHER TOUR 2019 the 10th anniversary tour starring Starring The Turtles, Chuck Negron, formerly of Three Dog Night, Gary Puckett & The Union Gap, The Buckinghams, The Classics IV and The Cowsills performs Wednesday, May 29 at the State Theatre of New Jersey in New Brunswick, NJ. On Friday, May 31 the show is in Charleston, SC at the Charleston Music Hall. Next Sunday, June 2, they'll be playing their hits in Jacksonville, FL at the Florida Theatre.

SOPRANO MARGOT ROOT returns to Emmanuel Music in Boston to perform the leading role of Polly in John Gay's The Beggar's Opera, realized by Benjamin Britten. The two evening production takes place June 1-2 at the Edward M. Pickman Concert Hall, Longy School of Music of Bard College in Cambridge, MA


FINAL OVATION


SAMMY SHORE comedian and so-founder of the comedy venue The Comedy Store died in his Las Vegas home on Saturday, May 18, 2019. He was 92.

During his 7 decade career he opened the show for Shecky Greene. Elvis Presley, Tony Orlando, Barbra Streisand, Tony Bennett, Sammy Davis Jr., Tom Jones, Ann-Margret, Connie Stevens, Bobby Darin, and Glen Campbell.

Along with his first wife, Mitzy Shore, they founded The Comedy Store. For the last 20 years he had been touring with his son and fellow comedian Pauly Shore.

In addition to his son he is survived by his second wife Suzanne.

MALCOLM EWEN stage manager for the Steppenwolf Theare Company died May 21, 2019 after a long battle with cancer.

Artistic Director Anna D. Shapiro and Executive Director David Schmitz posted the following: "With sadness and love, Steppenwolf Ensemble Member and beloved colleague, friend and long-time Stage Manager for the theater, has passed after a long battle with cancer.

Over his 32 years with the company, Malcolm stage managed more than 40 shows and has taken four Steppenwolf productions to Broadway. Malcolm was truly the best of us. Welcoming every actor and artist through our doors, he carried the originating spirit of ensemble, embodied it, and passed it along to each production that had the good fortune of Malcolm at the helm. His wonderful spirit will be missed by so many."


















Next Column: June 2, 2019
Copyright: May 26, 2019 All Rights Reserved. Reviews, Interviews, Commentary, Photographs or Graphics from any Broadway To Vegas (TM) columns may not be published, broadcast, rewritten, utilized as leads, or used in any manner without permission, compensation and/or credit.
Link to Main Page
---
Laura Deni



For the snail mail address, please E-mail your request.
CLICK HERE FOR COMMENT SECTION