! >
Broadway To Vegas
  SHOW REVIEWS     CELEBRITY INTERVIEWS     GOSSIP     NEWS 
| | |
| --- | --- |
| | |
MADONNA HANGING OUT ON STAGE - - HALF MILLION OPENING BID FOR HENDRIX GUITAR - - BOB HOPE GETS A GRAVE YARD - - QUEEN ELIZABETH PAYS ENTERTAINERS - - JACK NICHOLSON AND HIS LAKERS - - DEBBIE REYNOLDS HAS LEGS - - HEADS UP ON ELAINE STRITCH - - RITA RUDNER TALKS - - FULL HOUSE WINS . . . Scroll Down


Copyright: May 26, 2002
By: Laura Deni
CLICK HERE FOR COMMENT SECTION

MRS. RITCHIE ON STAGE After an absence of 14 years Madonna has returned to the stage starring in Up For Grabs. The mother of two is listed in the program as Madonna Ritchie.

In her role of Simone she plays an ambitious and unscrupulous art dealer. Her attempts to break into the more exclusive buyers market and make her fortune, finds her manipulating three clients to drive up the price of a Jackson Pollock painting.

Madonna experienced more of an opening than expected during the final preview performance last Wednesday at London's Wyndham Theatre. In the middle of a heated verbal battle with Tom Irwin, who plays her husband, Madonna was not aware her waist-tied top came apart to reveal she had overflowed her bra until Irwin managed to tip her off by finishing a rant and then ad libbing "And cover yourself up!" The newly modest Madonna blushed and cursed. But she remained in character of her shopping-obsessed character by quipping: "Well, if you gave me more money to buy clothes..."


Tom Irwin told Madonna to cover up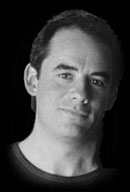 The audience laughed and applauded.

Directed by Laurence Boswell the cast includes; Michael Lerner, Tom Irwin, Danny Pino, Sian Thomas, Megan Dodds and Debora Weston.

Up For Grabs officially opened on Thursday with Madonna receiving standing ovations when she first appeared on stage and again at the curtain.

The most talked about scene is a 30-second lesbian kiss between Madonna and co-star Megan Dodds, although the rubber sex toy does get some attention. Also drawing attention was the opening night crowd; Sting with wife Trudie Styler, Donatella Versace and Stella McCartney. Madonna's husband, director Guy Ritchie, was one of the last to sit down. Ritchie has been busy during rehearsals and previews either backstage or transporting the children to and from the theatre.

This is Madonna's first stage role since appearing in David Mamet's Speed-the-Plow on Broadway in 1988. Up For Grabs a comedy by David Williamson, directed by Laurence Boswell and designed by Jeremy Herbert runs through July 2 and is sold out.


MOTORS AND MUSIC
Opening bid for this Jimi Hendrix guitar is a cool half million dollars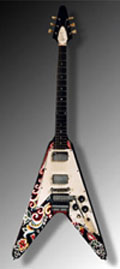 Break open the petty cash.

The opening bid for a Jimi Hendrix guitar is $500,000. That's right - a half million dollars.

Of course, it's not your ordinary Jimi Hendrix guitar. This number is the 1967 Fender Stratocaster that Hendrix owned, played, and then burned on stage at the Miami Pop Festival. The guitar was given to Frank Zappa and restored for his use during concerts in the 1970's.

Dweezil Zappa, the late rocker's son, found it in the mid 80's, in pieces underneath a staircase in the Zappa home. He the had the guitar restored. The guitar sports a new neck and new pick guard. It's value is estimated at $1.5 - 2 million.

"This guitar is obviously very historic because it was played by two of the greatest guitarists who have ever lived." says Dweezil Zappa. "Just by looking at the guitar you can sense the history behind the music. It's very inspiring."

That is just one of the items which are on the auction block when Motors and Music debuts at the Mandalay Bay Resort & Casino in Las Vegas on May 31.

The three-day entertainment event is produced by Kruse International, the world's largest collector car sales organization and a subsidiary of eBay Inc., and will include a live collector car auction, a live music memorabilia auction, and a concert by the five-time Grammy Award winning Robert Cray blues band.

Las Vegas resident David Cassidy will be the celebrity auctioneer.

Other items up for bid will be a black satin Rolling Stones tour jacket owned by Keith Richards, Buddy Holly's shoes and Elvis Presley's birth records.



Elvis Presley and D.J. Fontana. The drum set has an opening bid of $80,000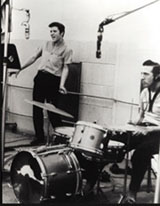 Bidding stars at $80,000 for DJ Fontana's Gretsch drum kit used in all his early performances with Elvis Presley, in the film Jailhouse Rock and for the '68 Comeback Special.

D.J. Fontana was drummer on the famous Louisiana Hayride radio show when he first met Elvis. He went on to become part of Elvis' band with Scotty Moore and Bill Black and remained his regular drummer until 1969.

It has been said that D.J. has influenced generations of rock drummers with his powerful, precise back beat and immortal snare roll at the end of every verse of Hound Dog.

More than 400 vehicles, including an entire 27-car collection, are expected to be sold. Some of the notable vehicles consigned to the auction include:

The first 40th Anniversary Edition Shelby Cobra, a re-launch of the legendary original 427 model, serial #1 autographed by Carroll Shelby;

A very low-mileage 1989 jaguar XJ-S V-12 Coupe owned by Frank Sinatra and used exclusively at this Palm Springs estate;

A 1956 Rolls-Royce Silver Wraith used in the Dudley Moore/Liza Minnelli classic movie Arthur

Dweezil Zappa's customized 1980 Aston Martin Volante Roadster, and his father Frank Zappa's 1973 Rolls-Royce Silver Shadow.

The auction officially opens Friday, May 31 at Mandalay Bay Resort in Las Vegas.



Broadway To Vegas is supported through advertising and donations. Priority consideration is given to interview suggestions, news, press releases, etc from paid supporters. However, no paid supporters control, alter, edit, or in any way manipulate the content of this site. Your donation is appreciated. We accept PAYPAL. Thank you for your interest.


BOB HOPE TURNS 99



When most people have their name placed in a cemetery they are no longer around to enjoy it. In the case of Bob Hope having his name in cemetery granite is the way this country is celebrating his 99th birthday on Wednesday.

One of the first things President Bush will do Wednesday morning, May 29, after returning home from his European trip, will be to sign bill HR-4592, which creates the Bob Hope Veteran's Chapel in the Los Angeles National Cemetery. The official dedication takes place that afternoon with Bob's wife Delores attending.



Bob Hope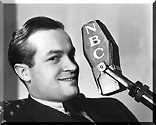 With New York in the middle of Fleet Week and America heading into Memorial Day week-end, it is some importance that Hope is the only entertainer to have a military vessel named in his honor.

The legendary performer was on hand March 15, 1997, when his wife, Dolores, serving as sponsor, christened the huge 950-foot-long U. S. Navy Strategic Sealift ship USNS Bob Hope in her husband's honor.

Longer than three football fields, ship Bob Hope is powered by 65,160-horsepower engines, and can cruise at speeds exceeding 24 knots. The ship carries a crew of 95 and can carry up to 1,000 Army tanks and other types of military vehicles.

The ceremony attracted many dignitaries from the military, government, industry, and entertainment fields. Among them were the Honorable John H. Dalton, U. S Secretary of the Navy, who was the principal speaker calling Hope a "military hero" saying, "We can never repay him for his contributions to the men and women in uniform, but we can show our appreciation with a class of ships named in his honor. This is our way of saying, 'thanks for the memories'."



USNS BOB HOPE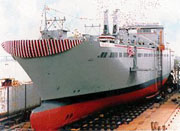 A ship's christening is much like a wedding with matrons of honor, ushers and flower girls. In the christening for the Hope ship, Matron of Honor was Mildred Malatesta, sister of Delores.

Hope began his love affair with the military in May 1941, when he and a several Hollywood performers entertained airmen at March Field in California. "GI Bob's" first foray into a combat zone occurred in 1943 during World War II when he and a small USO troupe performed for battle-weary troops in England, Africa, Sicily and Iceland. In 1948, then Secretary of the Air Force Stuart Symington asked the comedian to put on a Christmas show in Germany for U.S. troops involved in the Berlin Airlift. For nearly forty years thereafter, Hope would spend Christmas entertaining military men and women somewhere in the world.

Before Hope ever envisioned entertaining the troops he was entertaining on Broadway. In 1932 Bob was on stage in Ballyhoo. But Bob's first major recognition, by critics and the public, came in 1933 for his wise-cracking role as Huckleberry Haines in the highly successful Broadway musical, Roberta.

Bob's personal life changed during that show. One of his co-performers in the musical, George Murphy, introduced him to a young singer, Dolores Reade, then appearing at the Vogue Club on 57th Street. After a brief courtship, the couple married in February 1934.


FROM SONG TO PATRIOTIC ICON
Norman Rockwell's Rosie The Riveter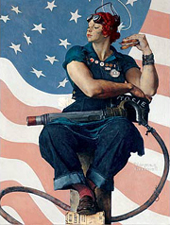 It started out as a song and ended up as an icon of inspiration.

Songwriters Redd Evans and John Jacob Loeb created Rosie the Riveter in the 1942 tune of the same name. That ditty inspired Norman Rockwell to paint Rosie the Riveter for the cover of the May 29, 1943, Saturday Evening Post magazine.

Last week it hit Sotheby's auction block where it was gaveled down at $4.9 million in three minutes to Elliot Yeary Gallery of Aspen, Colo. The gallery bought the painting on behalf of Ranger Endowments Management of Dallas, which manages the assets of the wealthy.

In creating Rosie The Riveter the famed artist wanted to depict both the strength and femininity of American women during World War II.



Isaiah by Michelangelo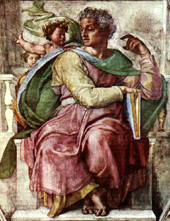 To merge the diverse attributes Rockwell used two models. The first was Michelangelo's Isaiah, which appears on the ceiling of the Sistine Chapel. Rockwell used the body and hand position. Then he needed a face and personality. For that he selected his 19-year-old neighbor, Mary Doyle Keefe, who had just graduated from high school.

The part time telephone operator, who became a dental hygienist, was paid $5 for each of the two mornings she posed for him and his photographer Gene Pelham at his studio in a converted New Jersey barn. Wearing a blue shirt and penny loafers Keefe sat as numerous photographs were taken, which Rockwell then cut and pasted onto the Isaiah pictures, creating his painting prototype.

When the Saturday Evening Post came out Keefe had to endure a certain amount of kidding, since the 110-pound beauty didn't have massive arms, muscular shoulders and hands.

In 1967 Rockwell wrote Keefe a letter calling her one of the most beautiful women he had ever seen and apologizing for placing her face on such a hefty body.

For the American people the inner spirit of the painting is what was - and is - seen.

The Saturday Evening Post donated the painting in 1943 to the U.S. Treasury Department's Second War Loan Drive, which used it to promote the sale of millions of dollars of Victory bonds.

Today the 78-year-old mother of four, who lives in New Hampshire, is no longer offended that Rockwell beefed her up and instead is proud that she helped create the patriotic legacy.

There is even a Rosie The Riveter Memorial, the first national memorial to honor and interpret American women's contributions to the WWII home front. It's creation was approved October 25, 2000 when President Clinton signed into law legislation introduced by Congressman George Miller (D-Martinez,Calif) to establish the Rosie The Riveter National Historical Park, rising from the former Kaiser shipyards and other wartime industrial and community sites in Richmond, California.

During World War II its four shipyards produced 747 large ships and set production records.

The memorial park is a memorial to the six million women who labored on the Home Front who are symbolized by Rosie the Riveter. The dedication ceremony was attended by over 700 people, including over a hundred former "Rosies." The park is open every day during daylight hours.

There is even a Rosie The Riveter cookbook.


PARTY GAL QUEEN ELIZABETH II USES HER OWN MONEY TO HONOR THE CREATIVE ARTS
Sir Simon Rattle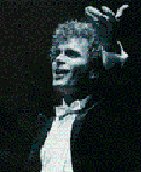 Stella McCartney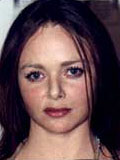 Mrs. Astor may have had her Blue Blood 400 but Queen Elizabeth has her 600. Those elite of the arts - the 600 makers and shakers of creative society billed as "the most sensational gathering ever of Britain's arts world," showed up Wednesday night at the Royal Academy of Arts and had a ball.

The guest list for the party at the Royal Academy in Piccadilly was entertainingly eclectic from Sir Simon Rattle, music director of the Berlin Philharmonic, to Dame Edna.

Composer Sir Malcolm Arnold and soprano Dame Josephine Marstow partied with rock legends including Mick Jagger, Keith Richards, Ronnie Wood and Brian May. Designers Stella McCartney and Nicole Farhi represented fashion, while artists included Patrick Caulfield, Sir Christopher Frayling and Paul Huxley.

It was elegant and star powered; Claire Bloom to Kate Winslet and Vanessa Redgrave and 597 others. Queen Elizabeth II, in an emerald green outfit, strolled around shaking hands and chatting.



Margaret Thatcher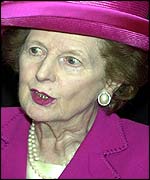 This was considered such an important occasion that former prime minister Lady Thatcher, who recently suffered a stroke and had curtailed public appearances, attended - her entrance drawing a hush from the overflow crowd.

But it was perhaps Dame Edna Everage decked out in eye blinking sequins that almost stole the show - unless you count a Dame or two - much to the delight of some of the gentleman - who enjoyed themselves too much after inhaling more than one glass of Nicolas Feuillatte champagne.



Dame Edna

The event boasted an unprecedented gathering of 13 Dames from the world of the arts. Dames Shirley Bassey, Cleo Laine, Vera Lynn, Beryl Bainbridge, Eileen Atkins, Beryl Grey, Antoinette Sibley, Felicity Lott, Josephine Barstow, Vivienne Duffield, Anne Evans, Drue Heinz and Gillian Weir - along with Dame Edna Everage - posed for a photograph taken by Lord Lichfield.

Another unique aspect of the unusual event was Queen Elizabeth contributing thousands of pounds of her own money towards prizes which she presented to the brightest young British talents in the arts to mark her Golden Jubilee.



Caitlin Hughes receiving her award from Queen Elizabeth II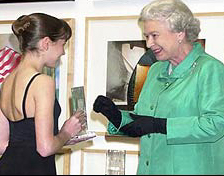 The Golden Jubilee Awards saw five 10,000 pound prizes presented to rising talents from each of the Royal Academies. Award citations were read by leading figures in their field including Sir Michael Gambon, David Hockney and Sam Mendes, before the recipients were given their prize by the Queen and a trophy designed by Jasper Conran.

DANCE WINNER Caitlin Hughes, 13, a ballerina from Dulwich, south London.


THEATRE WINNER Shereen Ibrahim, 22, a drama student from Dublin.




Shereen Ibrahim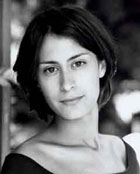 CLASSICAL MUSIC WINNER Helen Ray, 20, a former nursing-home care assistant from Sutton in Ashfield, Nottinghamshire.


DIRECTING WINNER Dan and Stephanie Crawford, who run the King's Head Theatre in Islington, north London.




Tonic by Lynette Yiadom-Boayke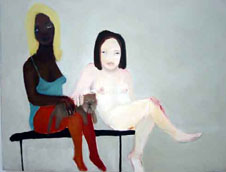 VISUAL ARTS WINNER Lynette Yiadom-Boakye, 24, an artist from south London


Each of the winners are young and talented artists who would be unable to pursue their careers without the prizes.

The ceremony was followed by a reception featuring the most glittering array of talents from the worlds of art, photography, design, drama, dance, literature, architecture, and television and radio.

Members of the Royal Family who accompanied the Queen included Prince Philip, the Duke of Kent, Lord and Lady Linley, and Lady Helen Taylor with her husband Timothy. FOR A PEEK AT WHO GOT INVITED CLICK HERE


JABBER, JABBER, JABBER


MICHAEL J. FOX AND MUHAMMAD ALI that would be the actor/author and the former heavyweight boxing champion, had a busy day last Wednesday in Washington, D.C. In the morning Ali and Fox testified before the House and education subcommittee about Parkinson's disease. Fox, founder of the Michael J. Fox Foundation for Parkinson's Research, has testified so many times that he knows the officials' seating placement and quipped he can tell when somebody changes chairs.

In the afternoon Ali crossed over to the Senate side and testified before the Commerce, Science and Transportation consumer affairs, foreign commerce and tourism subcommittee in their hearing examining federal regulations on the sport of boxing. Ali was joined by Roy Jones Jr., current light-heavyweight champion.

As for Fox he returned to New York City where he spent Thursday evening at the 92nd Street Y discussing his battle with Parkinson's disease.

OSSIE DAVIS addressed a National Press Club Newsmaker luncheon on Friday, discussing the National Memorial Day Concert he is hosting. Joe Mantegna, actor and performer; and Eric Kunzel, National Symphony Orchestra conductor, also participated.

JAMES CROMWELL who plays the U.S. president in the Tom Clancy thriller Sum of All Fears appeared with Sens. Harry Reid, D-Nev., and John Ensign, R-Nev., and anti-Yucca environmental leaders speaking out against the controversial nuclear waste project.

Cromwell, citing the dangers of transporting highly radioactive spent fuel across the country to a Nevada dump, said the waste should be left at the nuclear power plants that produce it.

"Since these facilities will have to be protected anyway, keep the waste where it is," Cromwell said. "The taxpayer will be burdened and at risk if an accident happens."

The Senate Energy and Natural Resources Committee has began its third and final hearing on Yucca. The full Senate is likely to vote on the project in July.

PREDICTING THE TONYS will be Broadway columnists Jessie McKinley of The New York Times and Patrick Pacheco of Newsday joining TheaterTalk co-hosts, Michael Riedel of the New York Post and producer Susan Haskins, to handicap this year's Tony races as well as promising to candidly discuss the politics and media manipulation in-play to influence the outcome of the theater world's most important awards. Friday, May 31 at 10:30 PM and Midnight on Thirteen/WNET, NYC.


OUTER CRITICS CIRCLE PRESENTS AWARDS

The Outer Critics Circle held their annual's awards bash last Thursday at Sardi's Restaurant in New York City.

OCC president Marjorie Gunner was wearing silk while the talented Elaine Stritch appeared with her hair in curlers - making the second function she attended with a head full of curlers hidden under a babushka. Perhaps in addition to receiving a Tony Award next Sunday, Elaine's Tony Awards' goodie bag will contain a hair dryer.

Gunner kept the event moving - actually ending on time - so those on stage made it back to their dressing rooms in time to catch their breath for their evening performances.

Syndicated gossip columnist Liz Smith presented the first award for Outstanding Solo Performance to her good friend Elaine Stritch.

The Producers' Cady Huffman, offered awards to John Lithgow and Susan Stroman for, respectively, Outstanding Actor in a Musical and Outstanding Choreography; Brad Oscar presented Oklahoma!'s Shuler Hensley with his award for Outstanding Featured Actor in a Musical; Claudia Shear was delightful and Laurence Luckinbill, who is about to open in The Firebugs at The Colleagues Theatre, made three presentations.

An organization of over 75 out-of-town critics and writers, the Outer Critics Circle officially announced the winners of the 2002 awards on April 28. Topping the roster was Trevor Nunn's revival of Oklahoma!, which nabbed five awards.
FOR A COMPLETE LIST OF NOMINEES AND WINNERS CLICK HERE


OTHER PEOPLE'S MONEY


ROBERT VARKONYI a 40-year-old Brooklyn, New York man won the 33rd annual World Series of Poker at Binion's Horseshoe in Las Vegas on Friday.


The computer systems analyst takes home the title plus $2 million. He beat more than 600 other players. The winning hand was a full house, 10 over queens in seven-card Texas Hold 'em, beating Julian Gardner's flush.


Gardner a 23-year-old from Manchester, England took second place, walking away with $1.1 million.


SWEET CHARITY


PENGUINS AND PEARLS benefit for the Wildlife Conservation Society takes place at the Central Park Zoo May 30.

The proceeds are earmarked for the Bronx Zoo's new Tiger Mountain habitat.


Gala chairs are Brooke Astor, Carroll Petrie and Reinaldo and Carolina Herrera.


They've invited the likes of Allison and Leonard Stern, Patty Hearst and her Ford model daughter Lydia Hearst-Shaw, Denise Rich and Richard Torrenzano to the Tiffany's bash.

ROLLING THUNDER PAUL REVERE AND NANCY SINATRA are riding motorcycles today in the Pentagon parking lot.They haven't lost their minds or reverted into a second childhood. They are part of the annual demonstration on behalf of the POW's and MIA's. Paul Revere and the Raiders are the headliners with guest stars and speakers taking part between the Washington Monument and the Lincoln Memorial.

For the past 14 years, hundreds of thousands of motorcyclists from all over the world, have joined Rolling Thunder and gathered in Washington, D.C. on Memorial Day weekend to demonstrate for the full accounting of all POW-MIA's, veteran issues and honor the men and women who served in the Vietnam war. And especially to remember those who gave their lives for their country.


RAVES AND RANTS

A couple of Las Vegas folks are on the road inking up both raves and rants.



Debbie Reynolds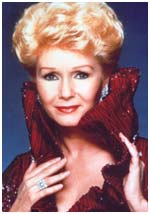 Last week Debbie Reynolds took the stage at Proctor's Theatre in Schenectady, New York wearing a sparkling red gown slit nearly to the hip, and captivated both the crowd and the critics.

The self effacing Reynolds, who celebrated her 70th birthday on April l, referred to her age and being under stage lights quipping: "Up close I look like a hooker, but up there I look like a ghost."

Reynolds made jokes her audience's age as well. The mother of Carrie Fisher asked; "Is there anybody here under 30? Because if so, I'm Princess Leia's mom."

The Schenectady critic praised both Debbie's gorgeous legs and her performance: "The show's opening segment was a lightning-fast blast of stand-up comedy, with Reynolds displaying incredible verve and timing. She kept each portion of the show long enough to entertain, but brief enough not to bore."

Reynolds will be doing exactly that when she returns to Las Vegas performing at the Orleans Hotel June 5-9.

Then there is Robert Goulet who is on tour starring in South Pacific. Goulet has chalked up a different type of recognition. He's received the worst review he's ever received in his entire career. In all fairness to the delightful and talented Goulet, the critic who penned the piece didn't like anything about South Pacific.

The Bridgeport News headlined the review - "Shubert show suggests Goulet should have quit while he was ahead."

In a scathing review the critic panned everything including the sets and "Scott Faris' rather slipshod direction."

Referring to the Las Vegas resident the reviewer wrote: "In Robert Goulet's case, he should have sat back in glory instead of taking on the current tour of Rodgers and Hammerstein's South Pacific. His performance is ... well, it's downright embarrassing...."

"The writing is on the wall in Goulet's first solo, Some Enchanted Evening," continued the review. "The song has to rate as one of the most romantic tunes of all time. The music and words come together like a long, slow-burning love affair. However, not only does Goulet fail to sing on key, but his voice is flat and void of musicality."



Robert Goulet and Amanda Watkins in South Pacific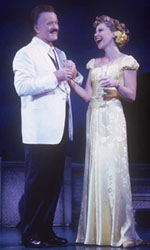 "It's difficult to watch a star fade right in front of your eyes," added the critic.

"As if it isn't bad enough that he can't sing as well as he used to, apparently he also doesn't feel he needs to do justice to the words of this great musical. In what is supposed to be a love scene, he rattles his lines quickly and renders them meaningless. Neither Goulet nor tough-girl Amanda Watkins, who sings with a mod twist, carry their parts well. They do little justice to the spirit of the wonderful score they sing. The two romantic leads have absolutely no chemistry or electricity between them," continued the review.

"The same can be said for Lewis Cleale, who plays young Marine Corps Lt. Joseph Cable. He sings well, but didn't convince this reviewer that Kisha Howard as Liat, Bloody Mary's daughter, is "angel and lover, heaven and earth" to him."

When a review is that bad it sort of makes you want to go see the show - can something really be this awful??? Go judge for yourself. South Pacific starring all of the above mentioned runs May 28-June 2 at the Gammage at Tempe, Arizona.

This all-new production with Goulet as Emile de Becque, a role he played in the wildly successful 1987 revival that toured the United States and Canada. The Los Angeles Times proclaimed, "Robert Goulet is enchanting. He is the right embodiment of the urbane and courageous de Becque." The Boston Globe said, "He is splendid as Emile de Becque, an aria-like vocal performance centered in solid acting." The New Haven Register declared, "The combination of Goulet and South Pacific is potent. He dominates the stage with his charismatic charm, masculinity and voice just wait for his soaringly operatic This Nearly Was Mine."

This production is produced by Tony Award winners Barry and Fran Weissler in association with Clear Channel Entertainment. Tony Award winner Jerry Zaks is the production supervisor.



FREE TO BE a production based on the album of the same name, which had words and music by Marlo Thomas, Peter Stone, Herb Gardner, Carl Reiner, Carol Hall, Sheldon Harnick and Shel Silverstein. The life affirming production opened last Thursday at the Greenwich House Theater, NYC.

Douglas Carter Beane, artistic director of Off-Broadway's Drama Dept directs a cast that includes Robert Ari, Keith Nobbs, Debbie Gravitte and Daphne Rubin-Vega.

Set Design by Allen Moyer Costume Designer is Gregory A. Gale. Lighting Design by Kirk Bookman. Musical Director is Sam Davis.

Official Opening Night Benefit Performance and Party Thursday, June 6. The production runs through June 30.

SIEGFRIED & ROY PRESENT DARREN ROMEO THE VOICE OF MAGIC the singer/illusionist was the youngest person to ever appear in the off-Broadway production of The Fantasticks. He'll star in his own Las Vegas show, being introduced as the protege of Siegfried & Roy. Opening May 28 at the Mirage Hotel in Las Vegas with a matinee show Tuesdays through Saturdays.

THE ELEPHANT MAN which stars Billy Crudup and Kate Burton, both nominated for Tony awards, and Rupert Graves will close on Broadway June 9 after 23 previews and 65 regular performances.

I LOVE A PIANO a six character revue of music by Irving Berlin, will star Producers ensemble player Jeffry Denman who leaves the show June 9. In The Producers he plays the choreographer character in Keep It Gay, and the blind violinist in the opening number. Denman penned the showbiz memoir, A Year With The Producers, published by Routledge. Rehearsals for I Love A Piano begin early in July in Denver.

THE PRINCE AND THE PAUPER a musical based on the famous Mark Twain novel, will re-open Time Square's historic Lamb's Theatre on Sunday, June 16. Directed by Ray Roderick, The Prince and the Pauper has music and lyrics by Neil Berg with additional lyrics by Bernie Garzia and features a book by Garzia and Roderick.

The musical is produced by Carolyn Rossi Copeland, Marian Lerman Jacobs and Leftfield Productions. Preview performances are scheduled to begin on Friday, June 7th on the main stage of the landmark theatre and former theatrical private club - where Mr. Twain regularly wrote and rubbed elbows with fellow authors and theatrical legends.

Set in medieval London, the classic tale musicalizes the story of two look-a-like boys a young protected Prince and a destitute pauper who dreams of what he could accomplish if only given the chance. Their paths cross and the boys change places in a daring stroke of happenstance and alter the destiny of an entire nation.

The fifteen-member company features Dennis Michael Hall, as the Prince and Gerard Canonico as the Pauper. The company also includes Kathy Brier, Rob Evan, Allison Fischer, Aloysius Gigl, Rita Harvey, Robert Anthony Jones, Michael McCormick, Wayne Schroder, Sally Wilfert and Stephen Zinnato.

The Prince and the Pauper will feature a scenic design by Dana Kenn, costumes by Sam Fleming, a lighting design by Eric T. Haugen and a sound design by One Dream Sound.


WHO'S WHERE


LIZA MINNELLI opens at the Beacon Theatre, NYC on May 31.

JOHN PIZZARELLI opens tomorrow at Feinstein's at the Regency, NYC. You can enjoy the show through June 22.

GARBAGE perform live Tuesday at the Hard Rock in Las Vegas and then head to the Mesa, Arizona Amphitheatre for a gig May 29.

DENYCE GRAVES stars as Judith in the Los Angeles Opera production of Bluebeard's Castle in Los Angeles. May 31, June 2, 5, 8, 12 and 15.

WILLIE NELSON taking his music across the pond. He performs Saturday in Birmingham, England at Symphony Hall.

LORRIE MORGAN May 31 in Tifton, Georgia at Abraham Baldwin Ag. College.

JEWEL on the European leg of her tour has a two nighter Monday and Tuesday at the Royal Albert Hall in London.

MARTIN SHORT making the audience laugh Friday at the Paramount Arts Center in Aurora, Illinois.

RITA RUDNER takes a day off from her Las Vegas schedule and performs next Sunday at Turning Stone Casino in Verona, NY. The extremely talented Rudner is also testing the waters with a different type of Las Vegas based talk show.

ELLEN DeGENERES on stage Friday at the Orpheum Theatre in Vancouver, British Columbia. Next Sunday she will be telling stories in Seattle, Washington at Benaroya Hall.

ALABAMA entertain Saturday in Camden, New Jersey at the Tweeter Center at the Waterfront.

KENNY CHESNEY tonight at Mandalay Bay Resorts in Las Vegas. On Wednesday the show is at the Coors Amphitheatre in Chula Viata, California.

THE WINANS FAMILY TOUR in the spotlight Thursday in Miami, Florida at the James L. Knight Center. On Friday the show is in Lakeland, Florida at Carpenter's Church. They close out the week on Saturday in Atlanta, Georgia at the HiFi Buys Amphitheatre.

JERRY SEINFELD getting laughs Friday at the Copley Symphony Hall in San Diego, California.

ALAN JACKSON in Bonner Springs, Kansas at the Sandstone Amphitheatere on May 30. On Friday he is in the spotlight in Maryland Heights, Missouri at the UMB Bank Pavilion. Saturday finds the performer in Nobelsville, Indiana at the Verizon Wireless Music Center and next Sunday he is on stage in Greenville, South Carolina at the Bi Lo Center.

MICHAEL FEINSTEIN center stage at the Westbury Music Fair in Westbury, New York on May 31.

INDIGO GIRLS May 29-30 at the Wolf Trap Filene Center in Vienna,Virginia.

JIMMY BUFFETT throws his musical party at the MGM-Grand in Las Vegas on Saturday and Sunday.

USHER May 28 in Cleveland, Ohio at the Fund Arena.

JARS OF CLAY tonight in Kansas City, Missouri at the Starlight Theatre. On Thursday the group appears in Ames, Iowa at the Stephens Auditorium. Friday finds them in Villa Park, Illinois at the Odeum Sports Expo Center. They close out the week Saturday in St Paul, Minnesota at the Concordia College.

JAY LENO brings his funny opinions to the MGM-Grand in Las Vegas opening Thursday.


PIFFLE AND PROFUNDITIES


JACK NICHOLSON attending the Cannes Film Festival to promote his new film About Schmidt sweet talked the staff at the American Pavilion to video LA Lakers basketball games so he could view them every night in his suite at the Majestic Hotel. That is, when he didn't hop a jet to L.A. to catch a game in person before flying back to attend a press party at Cannes.

CLAUDIA SCHIFFER last night married film producer Matthew Vaughn in 14th Century St George's Church in Shimpling, England. The guest list boasting celebrities such as Boris Becker, Trudie Styler, wife of the rock star Sting, and Valentino who designed the bride's silk wedding gown. The bride, who has graced the cover of 550 magazines in the last 15 years, was engaged to magician David Copperfield for six years before they made each other disappear.













Next Column: June 2, 2002
Copyright: May 26, 2002. All Rights Reserved. Reviews, Interviews, Commentary, Photographs or Graphics from any Broadway To Vegas(TM) columns may not be published, broadcast, rewritten, utilized as leads, or used in any manner without permission, compensation and/or credit.
Link to Main Page
---
Laura Deni



U.S. Postal Address: Post Office Box 60538, Las Vegas, NV 89160
CLICK HERE FOR COMMENT SECTION