Broadway To Vegas
  
 SHOW REVIEWS CELEBRITY INTERVIEWS GOSSIP NEWS

| | |
| --- | --- |
| | |
PRODUCING SAINT HEAVEN - - AMERICAN DEBUT OF SOME GIRL(S) - - TONY CAREER DAY ON BROADWAY - - HOW TO PRODUCE YOURSELF - - THEATRICAL AWARDS - - TELEVISION WRITER RICHARD KRAMER PENS THEATER DISTRICT - - QUARTET AT BAY STREET THEATER - - CAPE COD THEATER GOLF TOURNEY - - DONATE . . . Scroll Down


Copyright: May 21, 2006
By: Laura Deni

CLICK HERE FOR COMMENT SECTION
THE BUSINESS OF THEATRICAL PRODUCING
Under the impression that all you need is money to become a producer?

It also helps if you know what you're doing.

Hilary Cutter and Van Dean, both graduates of the S.I. Newhouse School of Public Communications at Syracuse University, actually want a career as producers. Latest stair step on the shaky rung of the producer's ladder is a new musical, Saint Heaven, which has it's world premiere at Stamford's Rich Forum from June 1 through June 11.

Broadway To Vegas spoke with Cutter and Dean about what it takes to be a producer and how this production came to fruition.

Saint Heaven started out as a reading - the customary first step.

"The reading that we did was through TRU, (Theater Resources Unlimited) which is a non profit organization that matches producers with creatives," said Hilary. The goal of TRU is actually to mentor and help create. They are more about helping to nurture producer's talents. They have a reading series and we were invited to be readers," she said about participating as judges on a panel.

"TRU is an organization that exists for producers from their standpoint," explained Van.

"From a writer's standpoint, it helps pair writers and producers just to make work happen," he continued. "In this case we were asked to be on the selection panel for a reading series and Saint Heaven was one of the entries. We fell in love with the writing. We immediately went to the head of the organization and said we want to produce this in your reading series. Then, hopefully, option it after that. He was thrilled - hoping we would say that about one of the pieces."

Saint Heaven, based on the novel The Gift of Tongues by Steve Lyons, centers around Thom Rivers, a young doctor, returns home to Saint Heaven, Kentucky for his father's funeral. Met with unhappy memories - and strong pressure to follow in his beloved father's footsteps - Thom is determined to forget the pain of his past, settle Daddy's affairs, and head back north. But his plans change when he falls in love with a preacher who speaks in tongues. Believing her to be suffering from epilepsy, he attempts to treat her, sparking a chain of events that affect their lives and all those who live in Saint Heaven.

"For us, there are a couple of key things for picking a piece," continued Dean who is both a writer and producer. "One is quality writing. There had to be art to it. It has to say something that people will relate to. We also have to like the people involved. You are going to be working with key people on a regular basis to make it happen and you want to like and get along with them."

"Because of that we haven't really had a problem with material that is not up to par because it just doesn't pass our test," he added.

"Producing is about managing a budget," emphasized Cutter. "The reading series gives you somebody to work with. You have to work within the budget. At the end of the series you have to show you stayed within that budget. So, they definitely teach you how to manage money. They put you on a strict schedule, so it's good practice in a short time to cast, get rehearsal space and get the talent ready. We had to produce an after party. Things like - it's all in the marketing and getting other producers to the readings - so that they might be interested in future productions."

How to manage creative people is also part of being a producer.

"Dealing with temperamental stars is something that you have to learn on the job," she answered.

"You definitely have to make sure that at the end of the day you feel that you have control of your production. You can't let the creative team take over, because you're the one who has the money and is managing and distributing the money. You don't want anyone to tell you how you should spend your money, because it is not their money to be spending."

"So, that is another big job of a producer - to be able to understand the creative vision, be respectful of creative needs but also know how to manage them," Cutter stressed.

"It's very important that everyone on your team - whether it is your talent, crew, actors, investors or front money - that they are on the same team. You shouldn't bring them on just because they have money. You should bring them on if you think they will better the team - that they will have some knowledge that you think will be helpful," she elaborated.

"I know that as far as us bringing on any other associate producers, it is very important to us that they follow our mission. That they believe in presenting new works. We just don't want anyone just because they have money," she reiterated.

"They really have to be someone who believes in and understands, and who is going to give good advise on how to better produce. I think it is the lead producer's choice on whether or not money or people are more important to them. For us, it is the team members - its a collaborative. We're aren't interested in people with just money."

"We knew that when we were doing the reading that we wanted to option the piece," she said of Saint Heaven. "We were just so in love with it. We wanted to move forward quickly."

"The music in Saint Heaven is excellent," Dean stressed. "The songs are innovative yet they seem natural when you hear them. I think the songs are very accessible. That was one of the things that attracted me - that there were strong songs, strong melodies."



Singer/actress Deborah Gibson portrays Maggie Hartford.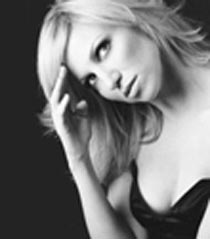 Chuck Cooper (Pastor Joe Bertram) won the 1996 Tony Award for Best Featured Actor in a musical for his portrayal of Memphis in The Life.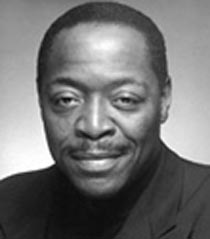 "Five out of six of the cast members in the reading have come back to do this production," Cutter commented and then added, "That is really unusual."

The cast change is the addition of Deborah Gibson. In the first reading the part was read by Rebecca Luker.

"Our director Matt Lenz directed Deborah Gibson in Beauty and the Beast. That's the connection. That's when they met."

"After the reading there was a post reading cocktail hour reception and all of the actors came up to us and wanted to know when it was going to go up, saying they definitely wanted to be in it."

"We were very excited to get them all on board," she emphasized. "It worked out with timing of everyone's schedule. We also heard, through our agents, that a couple of the actors had other, bigger paying work that they turned down, because they wanted to originate a role in a musical."

"Saint Heaven is great for families," added Cutter. "It's a love story."

"We also are going to have the choir from the Union Baptist Church in Stamford, who will back up several numbers, divulged Dean who joined this interview following his final negotiations with the church group.

Neither Cutter nor Dean grew up dreaming of negotiating theatrical contracts.

"I studied television and film production in college. I came to Mew York to become a film producer," Cutter admitted. "My segue into theatrical producing was in the fall of 2001. I was invited to produce a video segment that was part of a theater piece. To be surrounded by the theater and see the energy of the theater - I thought - Oh, wow! I have the skills that I've learned in the film/television world that can be applied to the theater world. That is how I segued into producing theater."

With both Cutter and Van having family ties to The Nutmeg State, a mutual friend suggested a business partnership. They teamed to form Van Hill Entertainment, a theatrical producing company which most recently co-produced The NY Musical Theatre Festival: The Best of Fest Bash! (dir. Joe Calarco) at Dodger Stages and co-produced a sold out run of The Mistress Cycle at last season's New York Musical Theatre Festival.



Hilary Cutter and Van Dean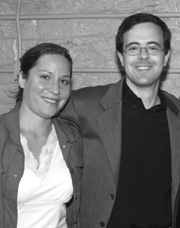 "I really believe that there is a marriage between both live theater and video/film," Cutter stressed. "It's really just the skill set of being someone who can put a good team together, someone who can manage a budget, manage a schedule, and really be a go-to person. That is applicable in both the film and live stage world."

"We are doing eight performances at Stamford," continued Cutter. "We're looking to get regional and Broadway producers out to see how this show feels in a 699 seat theater."

"That is what is really exciting about this opportunity. To be able to present a new work in such a big theater. We'll know quickly whether or not this is a Broadway show," she surmised. "Perhaps it is a regional show. The goal of the Stamford production is to get a feel for what the future of the show should be."

"Stamford used to be a touring theater where Broadway touring shows would play. Because they are only 42 minutes from the city, they realized they were competing with Broadway. Now, they want to be a place that develops new works," she said. "So, Saint Heaven is actually the first of a series that they are implementing. They really want to be known as a theater that develops new works."

"That is definitely what Saint Heaven is - launching a new work series that they are going to promote."

As to the reports that producers need a multi-million bankroll to mount a show, Dean clarified that "millions of dollars are numbers for the Broadway side. For Stamford, it's no where near that. A lot of it involves union regulations on what everyone has to make. Therefore, it is pretty simple to put a budget together, because so much of the salaries are laid out. Obviously, for stars you may have to pay more. At the regional level people are willing to lower their typical salaries to get attached to a piece that will take them to Broadway, where they will make the standard wage or better."

"I really don't think Broadway has to be the goal for any producer," he confessed. "It depends upon the piece. There are some pieces that are meant for off-Broadway because they are more intimate. There are some pieces that are not meant for New York at all - they are meant to go regional and tour the country and never make it to New York. Those definitely can be successful. The reality is that part of the lure of Broadway is the marketing aspect. Even if your show does not make money on Broadway, the money can be in tours and licensing. Many time the shows that ultimately make money never made money on Broadway, so I don't think that is a requirement. I think it is more of a marketing thing, unless a show is hugely successful. Obviously, touring houses prefer a show that has been on Broadway whenever possible, because it then has that built in name recognition."

Dean's foray into producing was intended to be self-serving.

"Van Dean is a writer, having written several musicals. He learned that the best way to get your work out there is to learn the business side of the industry," said Cutter.

A private consultant and programmer in the technical field, as well as a writer, Dean recalled that "for 10 years I had a number of employees and ran a business very successfully. I had the business knowledge. I had the theater knowledge from being a writer and a theater historian. So, those were a natural combination."

"As far as going from writer to producer, I am still a writer and have my own material to produce," he continued. "It's not easy to break into the industry as a writer unless you know somebody and have an agent. It's hard to get an agent until you have something major done. It occurred to me that if I became a producer I could make the contacts that it would take to get my own works done. That was the original theory. I have found that I truly enjoy producing works of other folks. I admire their work and artistry. It's as rewarding as doing my own work."

"It started as a way to learn the business and get myself in a position of where I can get my own works produced. It has turned into something much more. The reality is that I am so busy with producing that it will probably be a few years before I produce any of my own works."

"We have an off-Broadway musical that we are getting involved with. We would be the ones to take it off-Broadway. Hopefully, that will be either late this year or early next year," said Dean of future projects.

In the meantime Saint Heaven opens June lst at Stamford's Rich Forum in Stamford, CT.

NOTE: This morning, Sunday, May 21, Saint Heaven star Deborah Gibson kicked off the AIDS Walk in New York City's Central Park for 45,000 people singing You'll Never Walk Alone.


BECOME A SUPPORTER


For a donation of twenty dollars we encourage your opinions regarding topics of interest or what you feel we may have spent too much time covering.

We will also send you a perfectly acceptable Broadway To Vegas mousepad and a really nifty thank you note.

Please allow two weeks for delivery of your mousepad and thank you note. For that you will need to provide a name and mailing address. All information is kept confidential. We accept PAYPAL. Thank you for your interest.


TONY CAREER DAY


Theatre students with visions of their name in lights have a chance to learn the ropes from theatre professionals on Tuesday, May 23 when Tony Career Cat takes place.

Tony winners Michael Cerveris, Sara Ramirez, Anika Noni Rose, Phylicia Rashad, John Patrick Shanley, Lynn Ahrens and Kathleen Marshall will help them learn what it really takes to be a theatre professional.

Tony Career Day is an arts-in-education program designed to explore professional opportunities in the theatre. Under the guidance of theater professionals, 550 New York City high school students, from all five boroughs ,will identify career paths in management, production, performance, design and technical theatre, allowing the opportunity to investigate how these vocations align with their professional goals.

All students and teachers will participate in three separate panel discussions focusing on careers backstage, theatre management and the roles of production and creative teams. The seminars will take place inside some of Broadway's most historic theatres.

The day culminates in a panel discussion, moderated by CBS2 TV news anchor (and Broadway supporter) Dana Tyler, with notable Broadway performers discussing their careers. This program is intended to support the "Careers and Life Long Learning" strand of the Theatre Blueprint for Teaching and Learning in the Arts, a curriculum used in the New York City Department of Education when teaching theatre.

Participating teachers and their students have been selected based on teacher participation in Theatre Blueprint training during the 2005-2006 school years.

Participating Schools;

Hillcrest High School - Queens
Frank Sinatra School of the Arts High School - Queens
Fort Hamilton High School - Brooklyn
Port Richmond High School - Staten Island
Edward R. Murrow High School - Brooklyn
Repertory Company High School for Theatre Arts - Manhattan
Washington Irving High School- Manhattan
Fiorello H. LaGuardia High School of Music, Art and Performing Arts- Manhattan
Wadleigh Secondary School for the Performing & Visual Arts- Manhattan
High School for Media and Communications - Manhattan
Harlem Renaissance High School - Manhattan
Professional Performing Arts High School - Manhattan



THE TONY AWARD the most coveted of all theatre awards announced nominees last Tuesday at the New York Public Library for the Performing Arts' Bruno Walter Auditorium.

Tony award winners Phylicia Rashad, Natasha Richardson and Liev Schreiber, announced the 2006 nominees,

The 2006 Tony Awards will be held at Radio City Music Hall and will be broadcast by CBS on Sunday, June 11. ( For a list of the nominees )

OUTER CRITICS CIRCLE This season is the 56th anniversary of the Outer Critics Circle, an association with members affiliated with more than ninety newspapers, magazines, radio and television stations, and theatre publications in America and abroad. The annual awards ceremony will be held on Thursday, May 25th at the legendary Sardi's Restaurant. ( Nominees and winners )

NORTH SHORE MUSIC THEATRE SPOTLIGHT AWARDS Students were singin' and dancin' in the rain last Sunday evening at the first ever North Shore Music Theatre Spotlight Awards ceremony. Despite the bad weather, the black tie ceremony went on as scheduled. Musical numbers were performed by the nominees for Best Musical, and fifteen awards were presented to area high schools and high school students for excellence in musical theater.

In addition to the students, families and friends in attendance for the ceremony, Beverly Mayor William Scanlon, State Representative Mary Grant, StageSource founder Jack Welch, Boston Herald theater critic Terry Byrne, and members of Blue Man Group were on hand to present awards. WBZ-TV entertainment reporter Joyce Kulhawik presented the award for Best Musical, and Sara Edwards from CN8, The Comcast Network hosted the event.

"North Shore Music Theatre is honored to recognize the immense skill and hard work of these tremendously talented high school students," said Jon Kimbell, NSMT Artistic Director and Executive Producer. "We commend them and their schools for their dedication to the arts. These students are our future and it is our privilege to support their enthusiasm and encourage their growth." ( For a list of winners )

THE 51st ANNUAL VILLAGE VOICE OBIE AWARDS Off Broadway's highest honor, were handed out at the Skirball Center on the campus of New York University in a ceremony hosted by Lili Taylor and Eric Bogosian. The awards were presented by S. Epatha Merkerson, Christine Ebersole, Edward Hibbert, Douglas Carter Beane, Phylicia Rashad and Oskar Eustis.

The Judges for this season were Lynn Nottage, Didi O'Connell, David Herskovits, Eduardo Machado, Marc Robinson, Voice, critics Michael Feingold, Alexis Soloski and Village Voice theater editor and Obie Chairman, Jorge Morales.

Highlight of the awards was the Lifetime Achievement honor given to academic Eric Bentley, 90, for his untiring service to the theater. ( For a list of winners )


SWEET CHARITY


THE CAPE COD THEATRE PROJECT'S ANNUAL GOLF OUTING Play a Round to Benefit The Theatre Project. Skill is not a requirement, but a sense of humor is mandatory. It should be noted that, to everyone's delight, last year's best foursome was the Falmouth High School Girl's Team (state champs).

May 25 at the Ballymeade Country Club in Falmouth, MA.

Since 1995 The Cape Cod Theatre Project has been providing playwrights a sanctuary where they can work with professional actors, seasoned directors and live audiences to develop new plays.

Founded by actors Andrew Polk and Jim Bracchitta, in the first 10 years the CCTP has presented 34 new American plays in front of more than 9,000 people; 26 of those plays have gone or will go on to full production in New York or around the country. During the 2004-2005 season alone 6 plays were produced in New York.

Playwrights include the works of emerging authors such as Daniel Goldfarb, John Cariani, Joe Hortua, and those of established authors such as Carter Lewis and Pulitzer Prize winning writer Lanford Wilson.


SPREADING THE WORD


MICHELANGELO: POINTS OF VIEW Explore five radically different perspectives on Michelangelo with art critic Brian Sewell, sculptor John Maine, theologian Emma Disley, the feminist and author Germaine Greer and the Museum Director, Neil MacGregor. The day will consist of five challenging talks followed by questions and answers after each session.

Saturday, May 27 in the BP Lecture Theatre of The British Museum in London.

TAKING CARE OF BUSINESS: EVERYTHING YOU NEED TO KNOW TO PRODUCE YOURSELF Produced in association with MAC (Manhattan Association of Cabaret). A primer for self-producing performers. Because it takes more than talent to make it in this business. Tips on finding the right venues and booking yourself, from cabaret to concert hall - effective ways to market your show - how to budget smartly - photography and press packets - effective use of the internet - getting and using reviews - and more.

Co-moderated by Richard Skipper, entertainer/self-producer. Scheduled panelists are Margot Astrachan, producer; Annie Chadwick, Up-to-Date Theatricals, career consultant; Steve Lutvak, songwriter/performer; Carolyn Montgomery, MAC Award winning performer/self-producer; Jana Robbins, producer pf Little Women, I Love You Because.. performer Gypsy, Tale of the Allergist's Wife. Wednesday evening, May 24th Theatre Row Theatres, Studio Theatre in NYC.


CURTAIN DOWN


FESTEN David Eldridge's play based on a 1998 Danish film, closed last night Saturday, May 20, after 20 previews and 49 regular performances at the Music Box Theater in Manhattan.

THE CAINE MUTINY COURT-MARTIAL plays its final court room scene at the Gerald Schoenfeld Theatre today, May 21. The production, directed by Jerry Zaks, will have played 17 regular performances and 27 previews.

BAREFOOT IN THE PARK plays its final performance today, May 21, at the Cort Theatre in NYC. Directed by Scott Elliott and starring Amanda Peet, Patrick Wilson, Jill Clayburgh, and Tony Roberts. The production played 108 performances and 27 previews.



QUARTET

photo collage by David Rodgers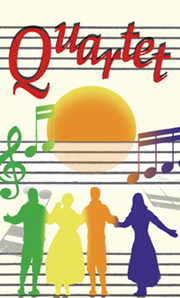 By Ronald Harwood.

Directed by Tony Award-winner Jack Hofsiss.

Starring Kaye Ballard, Paul Hecht, Sian Phillips and Simon Jones.

In a home for retired opera stars, a celebration for Verdi's birthday is fast approaching.

Three former colleagues are at hilarious odds . . . not over the selection they plan to sing at the celebration, but over the arrival of the newest resident, a diva with whom they once sang the celebrated "Quartet".

Set Designer is Troy Hourie. Costume Design by Tracy Christianson. Brian Nason lighting designer. Sound Design by Tony Melfa. Nevin Hedley serves as the stage manager.

Tuesday, May 23 - Sunday, June 4 at the Bay Street Theater in Sag Harbor, NY.

SOME GIRL(S) by Neil LaBute is a comedy straight from the trenches of the war between the sexes. Man, a writer known only by that moniker, suffering from a slight case of cold feet, revisits four women from his past on his way up the aisle of matrimony. Even though he has previously used their time together as material for his fictional work he's . intent on making sure there are no hard feelings - so intent that he travels to four different cities and invites each to his hotel room. In this bold tale of love cast aside, "Man" learns a shocking truth about the price each woman has paid for his youthful cowardice.

Jo Bonney directs a cast which stars Emmy winner Eric McCormack as The Man, Fran Drescher as Lindsaym Judy Reyes as Tyler, Brooke Smith as Sam and Maura Tierney as Bobbi.

Set design by Neil Patel. Costume design by Mimi O'Donnell. Lighting design by David Weiner. Sound design by Rob Kaplowitz.

Some Girls(s) received its world premiere at the Gielgud Theatre in London May 12 - August 13, 2005.

The MCC Theatre's American premiere began previews May 17 at Off-Broadway's Lucille Lortel Theatre. Opening night is set for June 8.

PANTS ON FIRE a new full-length play written by Seattle Rep Education Director Andrea Allen with students from arts-magnet high school The Center School.

In Pants on Fire, the infamous showman P.T. Barnum leads a modern day "freak show" of liars trying to navigate family, friends, the Internet and the circus of high school.

May 24 and 25 at the Seattle Rep Leo K, Theatre in Seattle, Washington.

DIRTY ROTTEN SCOUNDRELS welcomes Lucie Arnaz to the cast. On Tuesday she takes over the role of wealthy divorcee Muriel Eubanks. Imperial Theatre, NYC.

MARTIN SHORT - FAME BECOMES ME If you liked West Side Story, Show Boat and Othello, then you'll love Fame Becomes Me, Martin Short's incredibly important new Broadway-bound extravaganza. Backed by a brilliant cast of top Broadway performers and musicians (who constantly steal focus from Mr. Short when he's not looking), and co-written by Marc Shaiman and Scott Wittman (who got tired of counting their money from Hairspray), Mr. Short fills the stage with all the unforgettable characters you know and love, plus himself.

Book by: Martin Short and Daniel Goldfarb. Music by: Marc Shaiman. Lyrics by: Scott Wittman and Marc Shaiman. Directed by: Scott Wittman.

In Fame Becomes Me Martin Short brings over 20 years of comic genius to the Broadway stage - and leaves it there.

Opens May 25 at the Curran Theatre in San Francisco.

LES MISERABLES Music and Book by Claude-Michel Schonberg. Lyrics by Herbert Kretzmer. Conception, Book and Original French Lyrics by Alain Boublil.

Around the globe, night after night, tens of thousands of people are swept away by the power, the passion and the triumph of the human spirit that is Les Misérables. Based on Victor Hugo's classic novel, it is the epic musical story of the fugitive Jean Valjean, who is pitted against the cruel and self-righteous Inspector Javert in a lifelong struggle to evade capture.

The winner of over 50 international theatre awards, including eight 1987 Tony Awards

May 24 – June 4 at the 5th Avenue Theatre in Seattle, Washington.

THEATER DISTRICT a comedy drama by Richard Kramer, the acclaimed writer of television's thirtysomething, Once and Again, and My So-Called Life is about defining the new rules of a non-traditional family in contemporary society. Being sixteen is hard enough for Wesley, but when he chooses to live with his father and his father's boyfriend, everyone quickly learns how much family dynamics have changed.

Theater District is the first play written by Kramer, a talent who writes with sardonic wit, developing quirky but lovably humorous characters.

Directed by Jon Kretzu the production is staged by Artists Repertory Theatre May 23 - July 2 in Portland, Oregon.

DEAD CITY

Clockwise from upper right): Elizabeth Norment, April Matthis and Russ Anderson. Photo by Carol Rosegg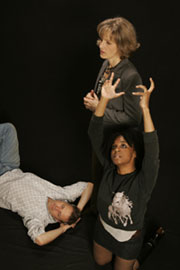 OBIE-winning New Georges' world premiere production penned by Sheila Callaghan. Directed by Daniella Topol.

Dead City is a loose adaptation, more of a "riff," on Joyce's Ulysses. Samantha is a woman in her 40s who wakes up one June morning shadowed by regret.

She wanders out of her Upper East Side apartment and begins a day's journey through the city, a day punctuated by a series of chance encounters with a mysterious near-stranger: Jewel, the poet-prodigy daughter of the guy who did her kitchen.

By the time Samantha heads home in the middle of the night, the events of one long serendipitous New York City day have transformed her relationship to the everyday elements of her life.

Dead City was commissioned by Playwrights Horizons, and was included in the Public Theater's New Work Now series last spring.

Elizabeth Norment will head up the seven-member cast as Samantha. The set design will be by Cameron Anderson. The costume design by Jenny Mannis. The lighting design by Josh Epstein; and the sound design by Robert Kaplowitz. The video designer will be William Cusick.

The production begins previews on Friday, May 26, and will officially open on Thursday, June lst. Runs through June 24 in a brand-new Lower Manhattan space 3LD Art & Technology Center, NYC.


| | | |
| --- | --- | --- |
| | | |
WHO'S WHERE


JAMIE CULLUM on stage Wednesday, May 24 at Teatro Metropolitan in Mexico City. On Friday the show is at Club Congress in Tucson, AZ and on Saturday the performances takes place at the Marquee Theatre in Tempe, AZ.

DOOBIE BROTHERS next Sunday, May 28 participate in Riverfest in Little Rock, Arkansas.

JOHN TESH brings his musical sound to Texas Station Casino in Las Vegas on Friday, May 26.

THE KINGSTOM TRIO have a two night stand Friday, May 26 and Saturday, May 27 at Myerson Symphony Center in Dallas.

JOHNNY MATHIS crooning his hits Thursday, May 25 at Chumash Casino in Santa Ynez, CA and on Friday at the Cache Creek Casino in Brooks, CA.

PETER FRAMPTON performs Friday, May 26 at Soldier Memorial Park in Saint Louis, MO. On Saturday he's in the spotlight at the Gold Strike Casino in Robinsonville, MS. Next Sunday he can be enjoyed at the Paragon Casino in Marksville, LA.

TONY BENNETT on stage Saturday, May 27 at the Horseshoe Casino in Robinsonville, MS.

PEARL JAM headlines the Palace of Auburn Hills in Auburn Hills, MI on Monday, May 22. On Wednesday they open a two night stand at the Fleet Center in Boston. On Saturday they begin a two night gig at the TweeterCenter in Camden, NJ.

BRUCE SPRINGSTEEN entertaining the fans tonight Sunday, May 21, at Hovet in Stockholm, Sweden. On Saturday they return to this country performing at the Fleet Center in Boston. Next Sunday the show is at the Nissan Pavilion in Bristow, VA.

LEE GREENWOOD performs Thursday, May 25, at The Ford Center in Oklahoma City. On Friday he's on stage at Caldwell Park in Birmingham, AL.

FAITH HILL AND TIM McGRAW on Friday, May 26, bring their tour to The Birmingham Jefferson Arena in Birmingham, AL. On Saturday they'll be pleasing the audience at the BiLo Center in Greenville, SC. Sunday they open a two night stand at the Jacksonville Veterans Memorial Arena in Jacksonville, FL.

MICHAEL BUBLE on a European tour with a stop Monday, May 22 at Le Zenith in Paris. On Tuesday he's on stage at Schleyerhalle in Stuttgart, Germany. On Wednesday the performance is at Olympiahalle in Mynich and Saturday the show is at the SAP Arena in Mannheim, Germany.

THE NEVILLE BROTHERS AND BIG BAD VOODOO DADDY on stage Friday, May 26 at Bottle and Cork in Dewey Beach, DE and on Saturday, May 27, at the Arts Festival in Virginia Beach, VA.

AGMAD JAMAL performs Monday, May 22, at the Salle Du Vigean in Eysines, France. On Wednesday the tour of France moves to the Salle Des Fetes in Schiltigheim and on Saturday the show is at the Victoires De Jazz in Deauville.


FINAL OVATION


CY FEUER 95, the Tony award winning legendary Broadway producer and director, and immediate past chairman and longtime president of The League of American Theatres and Producers, died the morning of May 17 at home in Manhattan.

With his partner Ernest H. Martin who passed away in 1995, he produced such musicals as Where's Charley, Guys and Dolls, Can-Can, The Boy Friend, Silk Stockings, Whoop-Up, the Tony Award and the Pulitzer-Prize winning How to Succeed in Business Without Really Trying, as well as Little Me, The Goodbye People and The Act.

He directed as well as produced Skyscraper, Whoop-Up, Little Me and Walking Happy, and he directed the play I Remember Mama.

Mr. Feuer was nominated for nine Tony Awards, winning three; one for Guys and Dolls and two for How To Succeed. Mr. Feuer received a Special Tony Award for Lifetime Achievement in the Theatre in 2003. His feature film credits include the eight-time Academy Award-winning Cabaret and A Chorus Line.

From 1989-2003, he was President and later Chairman of The League of American Theatres and Producers, Inc., the national trade association for Broadway producers, presenters and theatre owner/operators. His 50 years on Broadway - as producer, director, composer, musician and president of the League of American Theatres and Producers - were the subject of his 2003 memoir, I Got the Show Right Here: The Amazing True Story of How an Obscure Brooklyn Horn Player Became the Last Great Broadway Showman.

Born in Brooklyn, New York on Jan. 15, 1911, Mr. Feuer later attended New Utrecht High School, then Juilliard, where he studied music. He pursued a music career, playing the trumpet at Radio City and other theatres, then becoming composer and head of the Music Department of Republic Pictures during the 1930s and '40s. Mr. Feuer was a captain in the Army Air Force during World War II. In 1947, he returned to New York, where he became a producer for the Broadway stage, a career that lasted more than 50 years. A widower = his wife, Posy, died last year - he is survived by two sons, Jed and Bob, and their families.

In his honor, the marquee lights on Broadway, and at many theatres throughout the country, were dimmed May 18 one minute.

JOAN DIENER 76, who starred as Aldonza/Dulcinea in the original Broadway production of Man of La Mancha, died May 13 in Manhattan. of cancer.

Her last performance in that musical was on Broadway in the 1992 revival when she replaced Sheena Easton.

Ms. Diener's husband, Albert Marre, directed the original Broadway staging in 1965. Diener won a Theatre World Award in 1954 for her work in Kismet, in which she played Lalume. That production was also directed by Marre.

Her Broadway credits also included the musical Home Sweet Homer (1976), the 1972 revival of Man of La Mancha, the musical Cry for Us All (1970), the 1950 play Season in the Sun, and the 1948 musical revue Small Wonder.

Ms. Diener was born in Columbus, Ohio, on Feb. 24, 1930, and attended Sarah Lawrence College in Bronxville, NY as a psychology major.

In addition to her husband, Albert Marre, she is survived by a daughter Jennifer Marre, son Adam Marre, and three grandsons.
















Next Column: May 28, 2006
Copyright: May 21, 2006. All Rights Reserved. Reviews, Interviews, Commentary, Photographs or Graphics from any Broadway To Vegas (TM) columns may not be published, broadcast, rewritten, utilized as leads, or used in any manner without permission, compensation/credit.
Link to Main Page
---
Laura Deni


CLICK HERE FOR COMMENT SECTION