! >
Broadway To Vegas
  
 SHOW REVIEWS CELEBRITY INTERVIEWS GOSSIP NEWS

| | |
| --- | --- |
| | |
ARTIST LEO SEWELL SPECIALIZES IN TRASH - -AMERICAN WOMAN FASHIONING A NATIONAL IDENTITY - - ELIZABETH TAYLOR AND PRINCE CHARLES PAY TRIBUTE TO RICHARD BURTON - - KANDER AND FOSSE, EBB ESTATES SUE - - CHAZ PALMINTERI RETURNS TO LAS VEGAS - - POLITICIANS AND ACTORS ON STAGE FOR WILL ON THE HILL 2010 - - BOSTON POPS HONORS KENNEDY BROTHERS - - AN EVENING WITH JULIE ANDREWS - - DONATE . . . Scroll Down


TRASH TALKING ARTIST LEO SEWELL HAS INTERNATIONAL REPUTATION
Trash-0-Saurus, created to show the amount of garbage each person creates in a year. Photo:The Garbage Museum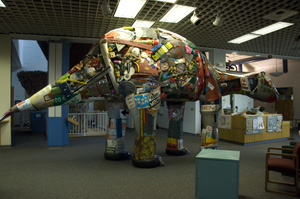 Artist Leo Sewell engages in trash talk. Blame his parents.

For over 50 years the internationally renowned artist has been playing in the trash, creating joyful works of art displayed in museums, collected by corporations, used as props on television and Broadway shows and purchased by individuals - including Sylvester Stallone.

Leo Sewell spoke with Broadway To Vegas about his passion for junk.

"My father taught language at the Navel Academy. I grew up near the Navy dump in Annapolis, Maryland. That was a great source, and I found other sources - the curb, the edge of the river and when the neighbors cleaned out."

Were you taught to wash your hands a lot?

"I don't remember," he laughed. "Probably. My mother was strict."

"I was dragging junk home and taking it apart. My parents wanted me to do something positive with it. To build something. They encouraged me to construct. My father had a shop and he taught me simple tool working, which I'm still using," related Sewell who has a masters degree in Art History from the University of Delaware.



To promote oral hygiene a dental clinic cleaned Trash-O-Saurus' teeth and passed out toothbrushes to Garbage Museum visitors. Photo: Leo Sewell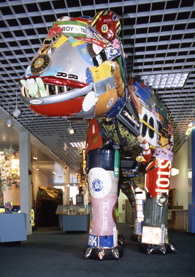 A child with an interest in junk, coupled with forward thinking parents who'd say; 'If you pick that up - what can you do with it? ' - resulted in Sewell turning a hobby into his life's work.

One of his stellar creations is a one-ton 24ft x 12ft x 5ft dinosaur - the star exhibit at the Garbage Museum in Stratford, CT. The EPS enlisted Sewell to create art that would help promote re-use and recycling. That resulted in Trash-O-Saurus.

Museum spokesperson Paul Nonnenmacher said the trashy statue was made to show the amount of garbage each person creates in a year, and teaches kids a lesson in wasteful thinking.

"He's pretty low-maintenance - he just needs the occasional cleaning," Nonnenmacher told Broadway To Vegas. Recently a dental clinic cleaned Trash-O-Saurus's teeth and handed out free toothbrushes to Museum visitors.

In honor of Earth Day two weeks ago Trash-O-Saurus was reunited with Sewell for the first time since the artist created him in 1995. Sewell also displayed some of his other works and visitors were able to make their own works of art from recycled materials and take part in scavenger hunts.

Sewell related that Trash-O-Saurus "looked great. He'd been dusted."



Big Teddy Bear 60in x 48in x 40in photographed in the middle of Sewell's studio. Photo: Leo Sewell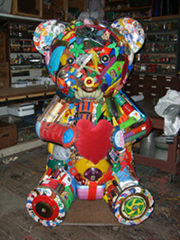 Sewell's art is made from discarded plastic, metal and wood he finds in the back alleys of Philadelphia. His sculptures range from table top to massive 40-foot installations.

To turn another man's trash into sought after artistic treasures, Sewell's studio contains over 100,000 pieces of garbage divided into 2,000 categories.

His sculptures are composed of recognizable objects of plastic, metal and wood; chosen for their color, shape, texture, durability and patina. He assembles them by drilling small holes into each piece of junk and fashioning them using nails, bolts and screws. The outdoor sculptures are constructed of stainless steel, brass, or aluminum objects which are welded together.

The fact that the trash pieces are recognizable makes one wonder about product placement.

"I can't think of a case where that has happened," he said about a firm paying to either keep a product out or incorporated into the design.



Baseball Hall of Famer Nolan Ryan delivering a pitch - 10ft x 5ft x 4ft. Photo: Leo Sewell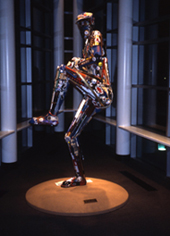 Leo Sewell's Lady Liberty Hand With Torch 40ft x 8ft x 10ft. Photo: Leo Sewell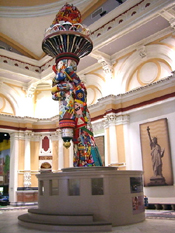 "There have been non-profits that want to not include things about alcohol or tobacco. I did a 40-foot piece in Philadelphia at a Children's Museum. They wanted to include things that children had donated. Also, pieces from the museum building that they were renovating. So, in that way, they wanted relevance."

"I'm negotiating one project now with a corporation. They want to look green and they want me to make something out of just their stuff."

"I'm quite careful about choosing the pieces to minimize oxidation. I use stainless steel fasteners," he stressed.

"I don't cover with a glaze. I work to make the surface, not as continuous as possible, but quite continuous. It isn't a jungle gym. It's a tight fit for the surface."

Mother Nature can be a harsh backdrop.

"The colorful ones needs to indoors - although I do make some things with anodized aluminum with license plates and things like that," he continued. "Most of the outdoor work is welded in a single metal - stainless or brass. Sun is an issue. Water in an issue. No problem with wind, that I am aware of."

When seen from a distance, the creations sparkle and shine with color as they depict a very recognizable form whether it's a smart looking Terrier, a little Piglet, or loveable Teddy.



One of Sewell's duck creations was used on Broadway. Photo: Leo Sewell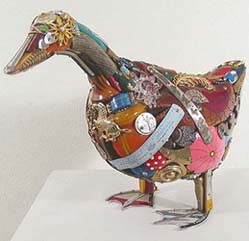 Secondly, upon closer inspection, what's seen is an overload of information generated by the dense assembly of numerous bits and pieces representing the flotsam and detritus of modern life. These forms are beautifully made as pocket size parts - key chains, wooden knobs, lockets, badges, plastic toys, and infinite "whatnots" - are melded together to make creatures that resonate with life.

Sewell's work has been used as props on television shows like Mr. Roger's Neighborhood and on the Broadway stage.

"Pre-existing pieces have been used in theater productions. I don't believe I've ever made a piece specifically for a production. There was a show in Manhattan where they used a life size duck made out of watches, jewelry, flatware, wooden boxes and election buttons."

"That one was not bought. They paid for it and then returned it to the gallery," he said of the lease agreement.



Leo Sewell's License Plate Suitcase 9ft x 7ft x 2ft. Photo: Leo Sewell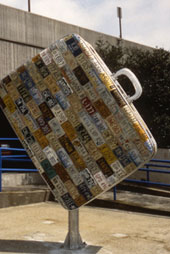 Sylvester Stallone is a customer. "He has a few pieces. Two of the pieces are life-size renderings of him - as Rocky and Rambo."

Nelson Rockefeller was also a customer and Demi Moore is a fan.

Sewell has created over 4,000 works which are collected nationally and internationally and can be found at: American Visionary Art Museum, Baltimore, MD; Express-ways Children's Museum, Chicago, IL; Children's Museum of Memphis, TN; Children's Museum of Indianapolis, IN; Please Touch Museum, Philadelphia, PA; The Garbage Museum, Stratford, CT; Shonandai Cultural Center, Fujisawa, Japan; Museo de Sera Internacional, Madrid, Spain; and in 23 cities worldwide in the Ripley's Believe It or Not Museums.

His works have also been showcased in Forbes; Metropolitan Home and Philadelphia Magazine.

"I'm in thirty-five Ripley's Believe It or Not. I recently put a piece in a museum in Georgia. I'm not in the Met, but I've got a lot of work out there," quipped Sewell who admits that his inner child is still at play.

"I basically do the art to support my habit of playing with junk."

He said what he likes best about his junkyard art is that "they bring joy."



Broadway To Vegas is supported through advertising and donations. Priority consideration is given to interview suggestions, news, press releases, etc from paid supporters. However, no paid supporters control, alter, edit, or in any way manipulate the content of this site. Your donation is appreciated. We accept PAYPAL. Thank you for your interest.


ART AND ABOUT


AMERICAN WOMAN: FASHIONING A NATIONAL IDENTITY

Oprah Winfrey will co-host Gala Benefit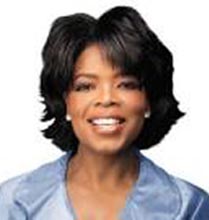 the first drawn from the newly established Brooklyn Museum Costume Collection at the Met. The exhibition, on view from May 5 through August 15, 2010, will explore developing perceptions of the modern American woman from 1890 to 1940, and how they have affected the way American women are seen today.

Focusing on archetypes of American femininity through dress, the exhibition will reveal how the American woman initiated style revolutions that mirrored her social, political, and sexual emancipation. Gibson Girls and Screen Sirens established the fundamental characteristics of American style - a theme that will be explored in a video installation in the final gallery.

The exhibition's Audio Guide, features Sarah Jessica Parker.

To celebrate the opening of the exhibition, the Museum's Costume Institute Gala Benefit will take place on Monday, May 3, 2010. The evening's Co-Chairs will be Oprah Winfrey; Patrick Robinson, designer for Gap; and Anna Wintour, Editor-in-Chief of Vogue. This fundraising event is The Costume Institute's main source of annual funding for exhibitions, operations, and capital improvements.

"The ideal of the American woman evolved from a dependence on European, Old World ideas of elegance into an independent New World sensibility that reflected freedoms still associated with American women today," said Andrew Bolton, Curator of The Costume Institute. "The show will look at fashion's role in defining how American women have been represented historically, and how fashion costumes women into archetypes that still persist in varying degrees of relevance."



Norman Norell (American, 1900–1972). Evening Ensemble, 1970–71. Gold organdy, beaded gold silk jersey. Brooklyn Museum Costume Collection at The Metropolitan Museum of Art, Gift of the Brooklyn Museum, 2009; Gift of Toni Tavan Ausnit, 1990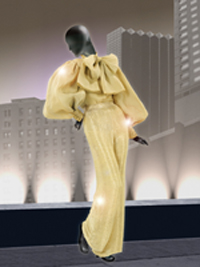 The exhibition will feature approximately 80 examples of haute couture and high fashion primarily from the Brooklyn Museum Costume Collection at The Metropolitan Museum of Art, which was transferred to the Met from the Brooklyn Museum in January 2009. Many of the pieces have not been seen by the public in more than 30 years.

Visitors will walk through time as they enter circular galleries that reflect the milieu of each feminine archetype. Period clothing will be brought to life with hand-painted panoramas animated by music, video, and lighting. The first gallery will evoke the ballroom of the Heiress (1890s), filled with ball gowns by Charles Frederick Worth. Scenes of the great outdoors will showcase the athleticism and physical independence of the Gibson Girl (1890s) as characterized by bathing costumes, riding ensembles, and cycling suits.
An artistic rendering of Louis Comfort Tiffany's studio in New York will provide the backdrop for the Bohemian (early 1900s), an archetype represented by Rita Lydig and featuring her signature silk pantaloons by Callot Soeurs. The Suffragist and Patriot (1910s) will have backdrops of archival film footage revealing the gradual social and physical emancipation of women around the time of World War I.

Flappers (1920s) will be evoked through chemise dresses for day by Patou, and heavily beaded evening styles by Lanvin and Molyneux will be shown against a mural of New York City inspired by the paintings of Tamara de Lempicka. Cinematic representations of the Screen Siren will be presented in a gallery resembling a 1930s cinema, and will showcase body-cleaving, second-skin bias-cut gowns, including a dress designed by Travis Banton for Anna May Wong in the film Limehouse Blues (1934). In the final gallery, a video installation will explore how today's ideal of American style evolved via each of the exhibition's archetypes.

Designers in the exhibition will include Travis Banton, Gabrielle Chanel, Callot Soeurs, Madame Eta, Elizabeth Hawes, Madame Grès, Charles James, Jeanne Ianwin, Liberty & Company, Edward Molyneux, Paul Poiret, Elsa Schiaparelli, Jessie Franklin Turner, Valentina, Madeleine Vionnet, Weeks, Charles Frederick Worth, and Jean-Philippe Worth, among others.

A simultaneous exhibition of masterworks from the Brooklyn Museum Costume Collection will be presented at the Brooklyn Museum from May 7 - August 1, 2010. American High Style: Fashioning a National Collection will look at 19th-and 20th-century masterworks by designers including Charles Frederick Worth, Jeanne Ianvin, Jeanne Paquin, Elsa Schiaparelli, Charles James, and Norman Norell collected by prominent women including Dominique de Menil, Millicent Rogers, and Lauren Bacall. Many of these pieces have never been previously exhibited. This exhibition will be organized by Jan Glier Reeder, Consulting Curator of the Brooklyn Museum Costume Collection at The Metropolitan Museum of Art.

The Metropolitan Museum exhibition is organized by Andrew Bolton, Curator, with the support of Harold Koda, Curator in Charge, both of the Met's Costume Institute. Nathan Crowley, a production designer of films including The Prestige, The Dark Knight, and Public Enemies will serve as the exhibition's creative consultant, as he did for the 2008 exhibition Superheroes: Fashion and Fantasy.

The design for the 2010 Costume Institute Gala Benefit will be created by Nathan Crowley with Raul Avila.





SWEET CHARITY


WILL ON THE HILL 2010

Peter Jacobson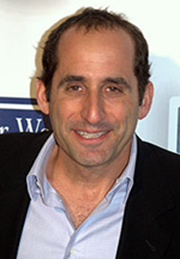 was presented by The Shakespeare Theatre Company last Monday night. Members of Congress, Senators and Washington powerhouses joined veteran actors Peter Jacobson and Holly Twyford on stage in the production, The Play's the Thing! written by Peter Byrne and directed by STC Associate Artistic Director David Muse.

The production infused comedic references to contemporary politics.as the President's Cabinet and staff using the works of his favorite author - Shakespeare, of course - to inspire him as he prepares for his State of the Union Address. This year, STC is welcomed film and television star Peter Jacobson to the cast. Jacobson currently stars in the hit Fox series House as Chris Taub. Joining Jacobson in the cast were Senators Richard Lugar (R-IN) and Roger Wicker (R-MS), Representatives Brian Baird (D-WA), Shelley Berkley (D-NV), Bruce Braley (D-IA), Donna Edwards (D-MD), Jane Harman (D-CA), Jesse Jackson Jr. (D-IL), Carolyn Maloney (D-NY), Mike McIntyre (D-NC), Chellie Pingree (D-ME), Jared Polis (D-CO) and Debbie Wasserman Schultz (D-FL).

The cast also included: Gina Adams (FedEx), Matt Frei (BBC America), Dr. Natwar Gandhi (DC CFO), Major Garrett (FOX News Channel), Hugo Gurdon (The Hill), Steve Roberts (George Washington University) and Nina Totenberg (NPR).

Proceeds from Will on the Hill benefit STC's education, artistic and community outreach programs. Will on the Hill festivities began with cocktails followed by the performance. A buffet dinner reception was held immediately following the performance.

Event co-chairs, Nick Allard and Jim Portnoy, announced that the sold out evening exceeded their fund raising goal to the benefit of the theatre's outreach and education programs.

NEO6 a benefit concert celebrating New, Emerging, Outstanding musical theatre writers, takes place Monday, May 10 at its home in Saint Peter's Theatre in New York City.

"NEO" - an acronym for New, Emerging, Outstanding - celebrates songwriters primed to pen the next generation of musicals. Since the first NEO concert five years ago - recorded by England's JAY Records - musical theatre fans and York supporters have eagerly anticipated the next incarnation. NEO6 will include songs by the following new musical theatre writers: Matthew Hardy & Randy Klein; Daniel Israel & Phoebe Kreutz; Michael Kooman & Christopher Dimond; Tina Lear; Gordon Leary & Karlan Judd; Alex LeFevre; Robert Rokicki; Tracy Sallows; Alan Schmuckler; Katya Stanislavskaya; Jason Young & Bomi Lee; and Barry Wyner.

The evening will be co-hosted by Tony Award winning lyricist and director Richard Maltby and Drama Desk nominee Lynne Wintersteller.

Performers scheduled to appear include: Krystal Joy Brown, Tituss Burgess, Tony Nominee Beth Fowler, David Hull, Jose Llana, Krysta Rodriguez, Tally Sessions, Dana Steingold, Tony nominee John Tartaglia, Noah Weisberg and Tony winner Karen Ziemba.

The evening will be directed by Annette Jolles with music direction by Matt Castle.

Following the performance there will be a champagne and dessert reception.

THE NEW YORK POPS 27th BIRTHDAY CONCERT AND GALA

Frank Sinatra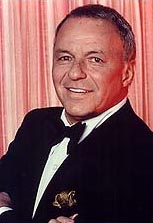 The Best Is Yet to Come: Celebrating the Legacy of Frank Sinatra, takes place Monday, May 3.

The evening will be hosted by Liz Smith, with Special Guest Frank Sinatra, Jr.

The New York Pops will be led by Steven Reineke, Music Director and Conductor. Guest Artists include: Tony DeSare, Jesse Tyler Ferguson, Michael Feinstein, Montego Glover, Cheyenne Jackson, Norm Lewis, John Pizzarelli, Haley Swindall, John Tartaglia, Steve Tyrell, Michael Urie, cast members from the Broadway musical Come Fly Away The concert at Carnegie Hall will be followed by a Black Tie Dinner Dance at The Plaza Hotel, NYC. The evening honors MML Capital Partners and Patty and James A. Read.

Proceeds from the 27th Birthday Gala support The New York Pops and its Education Programs.

STEPPENWOLF'S 2010 GALA takes place Saturday, May 8th. Members of the renowned ensemble will reunite in Chicago for the Gala, serving as hosts an exclusive showcase of their production of Endgame, featuring ensemble members Ian Barford, Francis Guinan, Martha Lavey and William Petersen. The evening will feature an intimate cocktail reception and seated dinner with ensemble members. Also on the docket is a live auction featuring once-in-a-lifetime adventures with Steppenwolf artists including a private rock concert by Steppenwolf founder Gary Sinise and The Lt. Dan Band

Gala 2010 Co-Chairs: Sarah Beardsley, Charles H. James III, David S. Kalt and Janet Melk.

STREETDANCE 3D the UK's first ever street dance movie, and the first British film to be shot entirely in 3D receives a world premiere . Monday 10th May 2010 at Empire, Leicester Square, London as a benefit for The Prince's Trust.

Presented by Vertigo Films, the movie is described as: "Sparks fly as the world of street dance and ballet collide in StreetDance 3D, the vibrant, uplifting and ground breaking 3D movie."

"While training for the UK championships, a street dance crew are forced to work with ballet dancers in return for free rehearsal space. With no common ground and passions riding high, the two groups of dancers realize they need to find a way of working together to compete at the Championships."

"With debut film appearances from Britain's Got Talent stars Flawless, Diversity and George Sampson, this groundbreaking event movie is an inspiring, exhilarating joyride through the UK's street dance scene. The film also features Matthew Bourne protégé Richard Winsor and Charlotte Rampling."

The sold out red carpet premiere is followed by an after-show party.

SWINGIN' WITH SOPHISTICATED LADIES

James Earl Jones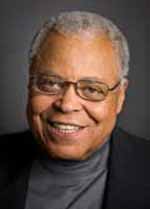 Representative Norman D. Dicks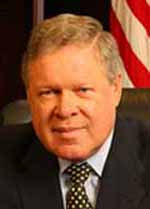 An evening with Maurice Hines and cast members of Arena Stage's Duke Ellington's Sophisticated Ladies in an original, one-night-only performance to celebrate many of Washington D.C.'s own sophisticated ladies!

Also during the performance, legendary actor James Earl Jones and Representative Norman D. Dicks (D-WA) will be honored by Arena Stage with the American Artist and American Voice awards respectively for their contributions to the national arts community.

The dress suggestion is - Cotton Club Couture. If you are in the mood to give that cocktail dress or business suit a little Cotton Club style, then take a stroll back in time to the Roaring '20s, the days of Duke Ellington and the Harlem Renaissance, replete with glitter, glamour, and elegance. A time when men donned dark pinstripe suits with a vest or fedora and two-tone spectator shoes. A time when women threw on their best cocktail dress laced with fringe, beads and feathers and accessorized with boas, pearls and headbands, before heading out for a night at The Cotton Club.

Gentlemen – maybe you want to get out your white tie or white dinner jacket. Ladies – channel the torch-song divas with form fitting bias-cut satin gowns and long gloves. Dare to bare some leg with seamed hose.

If you have ever needed an excuse to pull out the diamonds and put a feather in your hair, this is the night. Top-drawer creative attire of The Cotton Club heyday is strongly encouraged.

Cocktails and Dinner followed by the performance. There is a dessert and champagne reception with the cast following.

Proceeds from the Benefit Support Arena's Community Engagement Programs The annual benefit raises over one-third of the funds necessary to run Arena's Community Engagement programs, which educate, excite and enrich the lives of over 20,000 students across the region. Tuesday, May 4, 2010. Arena Stage at the Lincoln Theatre Washington, D.C.




SPREADING THE WORD


CONGRESSMAN BARNEY FRANK

Barney Frank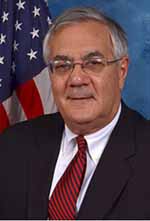 has represented Massachusetts's 4th congressional district for 29 years.

Since 2007, the Democrat has been the Chairman of the Financial Services Committee.

In 1987, he became the second openly gay member of the House of Representatives, and he has become one of the most prominent LGBT politicians in the United States.

On Monday, May 3, he'll participate in TalkOut Monday, a weekly series of discussions following a production of the critically acclaimed hit show The Temperamentals at New World Stages, NYC.

BOSTON POPS CELEBRITY NARRATORS will include Robert DeNiro, Morgan Freeman and Ed Harris who will give life to the words of John, Robert and Edward Kennedy, respectively, when they join conductor Keith Lockhart and the Boston Pops Orchestra for the world premiere performance of The Dream Lives On:A Portrait of the Kennedy Brothers - the centerpiece of the Boston Pops 125th Anniversary and JFK Library 50th Anniversary celebrations.

To honor the Kennedy brothers, Keith Lockhart and the Boston Pops commissioned award-winning composer Peter Boyer and lyricist Lynn Ahrens to create this major new work - based on the historical speeches of John, Robert and Edward Kennedy - incorporating their powerful words with inspirational music.
Boyer is the composer of Ellis Island, one of the most successful large-scale orchestral works of the last decade. And Ahrens is lyricist of the Tony Award-winning Broadway musical Ragtime.

The Dream Lives On pays tribute to the call to public service, the drive for social change and the legacy of optimism for America's future that were embodied in the words and accomplishments of the Kennedy brothers.

Tuesday, May 18, 2010, Boston Symphony Hall.

THE STARS SHINE FOR BAY STREET THEATRE Alan Alda, Joy Behar, Kate Burton, Zoe Caldwell, Mario Cantone, Kim Cattrall, Richard Kind and Mercedes Ruehl are just a few of the many talented artists who have recently signed on to Bay Street Theatre's newly formed Artistic Associates Committee. In addition to making themselves available for performances on the Bay Street stage, this talented group of artists are supporting Bay Street in other ways - including appearances at fundraising and cultivation events, and participating in the ongoing artistic life of Bay Street, located in Sag Harbor, NY.

Joining the talented list above are actress/comedian Julie Halston, playwrights Terrence McNally, Joe Pintauro, and Lanford Wilson, actor Tony Roberts, and composer Stephen Flaherty.

To kick off the 2010 summer season, Artistic Associates Joy Behar and Mario Cantone will Rock the Dock for Bay Street as co-hosts of Bay Street's famous Benefit Gala and Richard Kind with serve as auctioneer. The gala will be held on July 17th on the Long Wharf pier in Sag Harbor.

IN DISCUSSION WITH will feature theatre critic and journalist, Mark Shenton interviewing Helen McCrory live on stage at The Donmar Warehouse in London on Tuesday, May 11.

Helen will be in the final weeks of rehearsals for the Donmar's forthcoming production of The Late Middle Classes. In the movie The Queen she played Cherie Blair, a role she will reprise in Peter Morgan's follow up, The Special Relationship.

THE FABULOUS PALM SPRINGS FOLLIES recently welcomed a 12th anniversary celebration of the venerable Red Hat Society when nearly 250 Red Hatters graced not only the theater, but also the stage, performing as back-up singers for Follies Guest Star and Original Supreme Mary Wilson. Reportedly, Stop! In the Name of Love has never been performed with such gusto! Mary Wilson continues in the star slot through May 16. The Fabulous Palm Springs Follies in Palm Springs, CA.

READING OF SCKBSTD which stands for Sick Bastard is musician Bruce Hornsby's new musical. Hornsby penned both the words and music with additional lyrics by Chip deMatteo and book by Clay McLeod Chapman. The reading will take place in New York City on May 7. Hornsby has posted on his website that he had no tours planned for 2010 because, "I'm burned out on the road and am taking a break long enough to allow me to be able to enjoy it again." That break has enabled him to pen this musical which he has described as; "After a stranger moves into a small town and starts cruising the streets in his Dodge, the rumors fly."

The upcoming reading will be directed by Tony Award winner Kathleen Marshall and features J. Robert Spencer, Jill Paice, Tom Wopat, John Cullum, Natalie Belcon. William Parry, Becky Ann Baker, Anastasia Barzee, Bryan Tyree Henry, Joey Sorge, James Moye, Dalton Harrod, Riley Costello and Brynn Williams. Musical direction is by Kim Grigsby.

The musical will premiere in January 2011 at Virginia Stage Company in Norfolk, VA.

4th ANNUAL AUGUST WILSON MONOLOGUE COMPETITION NATIONAL FINALS takes place at the August Wilson Theatre in NYC on Monday, May 3.

Tony Award winner Ruben Santiago-Hudson, LaTanya Richardson, Keith Randolph Smith, Heather Alicia Simms and Chris Chalk - currently appearing in the Broadway revival of Fences - are guest performers. They will perform the montage August Wilson Always Did Believe in Love The collage was assembled by Todd Kreidler, Associate Artistic Director for True Colors and Wilson's Dramaturg.

Free and open to the public, the competition will feature 12 competitors from the regional finals in Atlanta, Pittsburgh, Chicago and New York performing monologues from Wilson's Century Cycle. The evening will also include a musical performance from Blues musician Guy Davis, who appeared in the Broadway revival of Finian's Rainbow.





OTHER PEOPLE'S MONEY


KANDER AND FOSSE, EBB ESTATES SUE Miramax films and Walt Disney Pictures, alleging that they are owned more than $12 million from Chicago, the 2002 movie directed by Rob Marshall, which won the Academy Award for Best Picture. The film grossed more than $300 million internationally. The lawsuit was first reported by The Hollywood Reporter.

Composer John Kander, Bob Fosse's daughter Nicole Fosse and the estate of Fred Ebb filed papers in Los Angeles Superior Court April 28. The plaintiffs cite an audit that claims "underreporting of more than $165 million in gross receipts (through Dec. 31, 2006) and the overstating of more than $32 million in deductions and exclusions from those gross receipts."

The complaint filed by Stanton "Larry" Stein, Daniel Fiore and Maribeth Annaguey at LA's Liner Grode Stein firm, claims causes of action for breach of contract, breach of implied covenant of good faith and fair dealing, intentional interference with contractual relations, accounting, open book account and declaratory relief.

In 2006 Miramax was sued on similar grounds by well known publicist/theatrical producer Martin Richards who claimed that deceptive accounting practices shortchanged him by millions. That case was settled in 2008.

Disney is currently in the process of selling Miramax.



THE RICHARD BURTON THEATRE

Richard Burton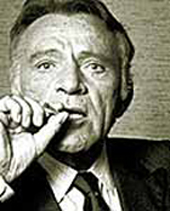 under construction in Cardiff, Wales, will feature a bust of the actor. That bronze bust was presented to Prince Charles by actress Dame Elizabeth Taylor who was twice wed to the actor.

The presentation took place at Buckingham Palace, in a ceremony marking the 60th anniversary of the Royal Welsh College of Music and Drama, where the new 160-seat theatre is being constructed.honoring the acting legend. The Prince of Wales, patron of the college, hosted the royal gala.

The Richard Burton Theatre will open in spring 2011.

The theatre complex, complete a 450-capacity world-class concert hall, an exhibition arcade and four new acting and movement studios, is part of a $34.5m capital development project which began construction in the summer of 2009 and is due for completion in the spring of 2011.

Kate Burton, Richard Burton's daughter, who was unable to be at gala due to work commitments in the US, added: 'I am proud and very excited about the naming of this theatre for my father.

"He was a very passionate and determined man and I know this new theatre in the capital of Wales will inspire future generations of young actors to follow in his footsteps."

Burton's daughter is married to Michael Ritchie, Artistic Director of the Center Theatre Group in Los Angeles and one of the producers of the Broadway musicals The Drowsy Chaperone and Curtains.

MEL BROOKS who has won an Emmy, Grammy, Oscar and Tony awards, has received the 2,406th star on the Hollywood Walk of Fame during a ceremony in front of the Egyptian Theatre. His son, Max, and friend, Carl Reiner, attended.

DONALD MUSE who succeeds Joy Zinoman as Studio Theatre artistic director on September 1st. Zinoman founded the Washington, DC theatre and has been at its helm for the last 35 years.

Muse, a Yale Drama School graduate, is currently associate artistic director of the Shakespeare Theatre Company.

THE TONY AWARD NOMINATIONS will be announced on Tuesday, May 4. Glee and Spring Awakening star Lea Michele and God of Carnage's Jeff Daniels will announce the nominations for the 2010 Tony Awards from the New York Public Library for Performing Arts. ( Click here for a list of the nominations )

On June 13, 2010, the American Theatre Wing and The Broadway League will present the 64th Annual Tony Awards live at Radio City Music Hall, broadcast on CBS TV.



WAR HORSE based on the celebrated novel by Michael Morpurgo, adapted by adapted by Nick Stafford.

Directed by Marianne Elliott and Tom Morris.

Actors, working with astonishing life-sized puppets by the internationally renowned Handspring Puppet Company, take audiences on an unforgettable journey through history.

At the outbreak of World War One, Joey, young Albert's beloved horse, is sold to the cavalry and shipped to France.

He's soon caught up in enemy fire, and fate takes him on an extraordinary odyssey, serving on both sides before finding himself alone in no man's land.

But Albert cannot forget Joey and, still not old enough to enlist, he embarks on a treacherous mission to the trenches to find him and bring him home.

The cast includes: Jacob Anderson, Matthew Aubrey, James Barriscale, Nigel Betts, Andrew Bridgmont, Matthew Burgess, Emily Cooper, Matthew Forbes, Ross Green, David Grewcock, Robin Guiver, Stephen Harper, Curtis Jordan, Nicholas Karimi, Sarah Mardel, Jess Murphy, Eamonn O'Dwyer, Toby Olié, David Ononokpono, Ian Piears, Malcolm Ridley, Ruth Rogers, William Rycroft, Abdul Salis, Rachel Sanders, Anthony Shuster, Perri Snowdon, Vanessa-Faye Stanley, Ben Thompson, Zubin Varla, Andy Williams and Thomas Wilton.

The creative team includes: Designer/Drawings-Rae Smith. Puppet Design and Fabrication-Basil Jones & Adrian Kohler. Lighting Designer-Paule Constable.Director of Movement and Horse Choreography-Toby Sedgwick. Puppetry Directors-Basil Jones & Adrian Kohler. Video Designers-Leo Warner and Mark Grimmer for Fifty-Nine Productions Ltd. Music-Adrian Sutton. Songmaker-John Tams. Sound Designer-Christopher Shutt. Puppetry Associates-Craig Leo and Mervyn Millar. Associate Director-Alex Sims. Casting-Alastair Coomer CDG. Company Voice & Dialect Work-Kate Goddfrey and Jeanette Nelson. German and French Language Coach-Simon Scardifield. Fight Director-Kate Waters. Winner of Olivier, Evening Standard and Critics' Circle Awards. Playing at the West End's New London Theatre, London.

THE 39 STEPS the Alfred Hitchcock masterpiece. A reimagining of the 1935 film mystery by Patrick Barlow and directed by Maria Aitken.

The cast stars Claire Brownwell, Ted Deasy, Eric Hissom and Scott Parkinson.

Mix a Hitchcock masterpiece with a juicy spy novel, add a dash of Monty Python and you have... (mystery chords!) Alfred Hitchcock's The 39 Steps.

The mind-blowing cast of 4 plays over 150 characters in this fast-paced tale of an ordinary man on an extraordinarily entertaining adventure.

Performances at the at Ahmanson Theatre in Los Angeles only through May 16.

STREEP TEASE created by Roy Cruz. Directed by Ezra Weisz.

Streep Tease: An Evening Of Meryl Streep Monologues performed by an All-Male Cast, is a group of eight actors recreating scenes from the most unforgettable movies of one of the greatest actresses of all-time Meryl Streep. The show aims to explore this all-male cast's fascination with the brilliant actress and the brilliant movies that she has starred in. The show is a combination of drama and comedy.

Some scenes are comedic (The Devil Wears Prada), some are dramatic (Sophie's Choice) and some are accidentally campy ( Out of Africa, The River Wild).

The cast includes Roy Cruz, David Dean Bottrell, Drew Droege, Ron Morehouse, Steve Hasley, Taylor Negron, Mike Rose and Trent Walker. Sandy Mooney is the Choreographer

Through May 22 at the bang Comedy Theatre in Los Angeles.

PALOMINO written, performed and directed by David Cale who portrays seven people in a sensuous tale that follows Irishman Kieren McGrath, a beautiful, literate and mysterious Central Park carriage driver who dreams of writing a book. When the opportunity to become an escort to rich, lonely women in New York presents itself in the back of his horse-drawn Central Park carriage, he's found his subject. Or has he.

Performances: May 7 - June 6, 2010 at the Kirk Douglas Theatre in Los Angeles.

A BRONX TALE starring Chaz Palminteri has returned to the Venetian Hotel in Las Vegas for shows running through Thursday and again May 8-9.

THE WOMEN OF BREWSTER PLACE based on Gloria Naylor's beloved award winning collection of stories. Book, music and lyrics by Tim Acito. Directed by former Celebration Theatre Artistic Director Michael Matthews.

The Women of Brewster Place-the Musical uses an original score of R&B, pop, disco and old school funk to tell the individual stories of eight very different African American women in a 1970's housing project who are struggling with issues of identity, poverty, hope, love and loss. Simultaneously comic and heartbreaking, wise and shortsighted, noble and flawed, each of the women must ultimately face the largest question of all-where does one's individual story end, and the story of one's community begin?

Featuring Erica Ash, Cheridah Best, Julanne Chidi Hill, Christine Horn, Kelly M. Jennette, Charlene Modeste, Lisa Tharps and Kim Yarbrough.

The Women of Brewster Place debuted in 2007 as a co-production between Alliance Theatre in Atlanta and Arena Stage in Washington, DC.

The West Coast Premiere is currently being staged at the Celebration Theatre in Los Angeles.





WHO'S WHERE


AN EVENING WITH JULIE ANDREWS a one-night event, in which the Tony-nominated star will be joined by Anne Runolfsson, Jubilant Sykes, Kevin Odekirk, Christiane Noll and Stephen Buntrock. Accompanied by the Royal Philharmonic Orchestra and conductor Ian Fraser, Andrews will take the audience on a nostalgic journey through her life and career, including music from some of her greatest stage and screen performances, and will offer the live narration to Simeon's Gift, the best-selling children's book written by Julie and her daughter, Emma Walton Hamilton. O2 Arena in London on May 8.

LYNDA CARTER TV's legendary Wonder Woman, returns to the Terrace Theater with a new show, Crazy Little Things, featuring her repertoire of jazz, blues, and country. May 8, at the Kennedy Center, Washington, DC.

NSO POPS: SONDHEIM AT 80/MARVIN HAMLISCH, CONDUCTOR as the NSO Pops celebrates the 80th birthday of 16-time Tony Award-winning composer and lyricist Stephen Sondheim with a concert of his greatest hits. Featuring performances by Liz Callaway, Michael Cerveris, Brian d'Arcy James, Maria Friedman, Patricia Noonan and The Choral Arts Society of Washington. May 6 - 8, 2010 in the Concert Hall of the Kennedy Center, Washington, DC.

STEVE MARCH TORME performs in Las Vegas May 8-9 at the Suncoast Hotel. Tormé's father was the late Mel Tormé and his aunt is Las Vegas Commissioner Myrna Tormé Williams.

IDINA MENZEL opens a three night engagement Tuesday, May 3, at Symphony Hall in Boston.

WEDNESDAY NIGHT AT THE IGUANA which because of Cinco de Mayo, will take place on Thursday. Hosted by Dana Lorge and Richard Skipper. Bill Zeffiro on keyboard & Saadi Zain on bass. Guests include: Meg Flather, Jillian Laurain, Kevin McMullen, George Stella, Anton W. Vander Merwe. Thursday, May 6, at the Iguana VIP Lounge in NYC.

JOSH RITTER in the spotlight Monday, May 3, at the Bitterzoet in Amsterdam. On Tuesday the show is at The Tabernacle in London. Friday finds him back in the USA with a show at the Theatre of the Living Arts in Philadelphia. On Saturday the tour stops at the 9:30 Club in Washington, DC.

BERNADETTE PETERS has a two night stand beginning Friday, May 7, at Orchestral Hall in Minneapolis.

SIR JAMES GALWAY'S 70th BIRTHDAY CELEBRATION with the Lucerne Symphony Orchestra conducted by Leonard Slatkin. Featuring Sir James and Lady Jeanne Galway on flute performing Verdi's Overture to La Forza del Destino, Beethoven's Symphony No. 8 Mercadante's Flute Concert in e minor and Doppler's Rigoletto Fantasie. Sunday, May 9 in Lucerne, Switzerland.

CELTIC WOMAN performs Wednesday, May 5, at the Gammage Auditorium in Tempe, AZ. On Thursday the show is at the Gibson Amphitheater at Universal City, CA. Friday finds the group performing at the San Diego Civic Theatre and on Saturday they entertain at Citizens Business Bank Arena in Ontario, CA.

BLACK EYED PEAS have a two night gig beginning Wednesday, May 5 at The 02 in London. On Saturday they are on stage at the LG Arena in Birmingham, UK.

ALICIA KEYS brings her talents to the LeDome in Marseille, France on Tuesday, May 4. On Saturday she sings at the Gelredome in Arnhem, Netherlands.

MICHAEL BUBLE entertaining crowds Thursday, May 5, at Sheffield Arena in Sheffield, UK. On Saturday he'll have the fans screaming at the S.E.C.C. in Glasgow, Scotland.

ROD STEWART on stage Friday, May 7, at The Sevens Stadium in Dubai, UAE.

LADY GAGA opens a two nighter Friday, May 7, at the Ericsson Globe in Stockholm, Sweden.





Next Column: May 9, 2010
Copyright: May 2, 2010. All Rights Reserved. Reviews, Interviews, Commentary, Photographs or Graphics from any Broadway To Vegas (TM) columns may not be published, broadcast, rewritten, utilized as leads, or used in any manner without permission, compensation and/or credit.
Link to Main Page
---
Laura Deni



U.S. Postal Address: Post Office Box 60831, Las Vegas, NV 89160
CLICK HERE FOR COMMENT SECTION