! >
Broadway To Vegas
  
  REVIEWS INTERVIEWS COMMENTARY NEWS

| | |
| --- | --- |
| | |
2019 MEMORIAL WEEKEND HONORS AND CELEBRATIONS - - NATURE'S NATION: AMERICAN ART AND ENVIRONMENT - - MS. BLAKK FOR PRESIDENT - - BLACK-EYED SUSAN DAY'S ULTIMATE DAY OUT - - 2019 WILLIAM INGE THEATER FESTIVAL - - DIOR: FROM PARIS TO THE WORLD - - ARENA STAGE GALA - - LEONARDO DA VINCI: A LIFE IN DRAWING - - DONATE . . . Scroll Down





Copyright: May 19, 2019
By: Laura Deni
CLICK HERE FOR COMMENT SECTION


2019 MEMORIAL DAY WEEK-END HONORS AND CELEBRATIONS
Joe Mantegna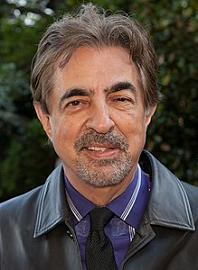 With the passing of time Memorial Day became not just a holiday to honor military fallen heroes, but for families to picnic and party together. That's not so bad. In olden times trips to cemeteries meant bored children were instructed not to step on the graves. Food was always a part of the event as travel was a lengthly adventure by horse and buggy or a car cavorting down the road at 20 miles an hour.

Soon schools and civic clubs were staging patriotic programs and fun events.

Today, it's much the same only at a higher octane level including the start your engines - Indianapolis 500.

The National Memorial Day Concert elevates everyone into the proper mood. The annual concert is on Sunday, May 26. If you don't have a spot on the west lawn of the US Capitol, get comfy at home and watch it on PBS. 2019 appearances will include: Joe Mantegna, Mary McCormack, General Colin L. Powell, USA (Ret.), Sam Elliott, Patti LaBelle, Gavin DeGraw, Alison Krauss, Dennis Haysbert, Amber Riley, Christopher Jackson, Jaina Lee Ortiz, Justin Moore, Alyssa Raghu, Jack Everly conducting the National Symphony Orchestra, Patrick Lundy & The Ministers of Music, Military District of Washington, U.S. Army Herald Trumpets, U.S. Army Chorus and Army Voices, U.S. Navy Band Sea Chanters, U.S. Air Force Singing Sergeants, and Soldiers' Chorus will grace the stage for one of PBS' highest-rated programs.

The 15th annual National Memorial Day Parade will take place on Monday, May 27th in Washington, DC.

The parade will include musical performances by country star Justin Moore, critically acclaimed actors turned critically acclaimed musicians Dennis Quaid and Kiefer Sutherland, and the season 16 winner of NBC's The Voice, in the winner's first concert performance following the show's season finale.

The festivities will include historical re-enactors, marching bands, musical performers, and celebrity supporters of our troops, such as award-winning actors Gary Sinise and Joe Mantegna, celebrity chef Robert Irvine and Miss USA 2019.

This year's parade will commemorate the 75th Anniversary of D-Day, the largest seaborne invasion in history. It will also feature surviving members of the 6888th Central Postal Directory Battalion, who were the only battalion of African-American women to deploy overseas during World War II. The American Veterans Center re-introduced the tradition of a Memorial Day parade along Constitution Avenue in 2005, decades after it had faded away during the Second World War. It has since grown into the largest Memorial Day commemoration in the country.

The famed Indianapolis 500 - called The Greatest Spectacle in Racing - revves up and speeds off on Sunday, May 26. Gates open at 6 a.m., and the 103rd race starts at 12:45 p.m. Thirty-three drivers. 200 laps. 500 miles. One bottle of cold milk.

The milk drinking tradition began when Louis Meyer won the 1936 race. Three-time Indianapolis 500 winner Meyer regularly drank buttermilk to refresh himself on a hot day and happened to drink some in Victory Lane as a matter of habit after winning the 1936 race. That tradition has continued.

In 1911, Ray Harroun's $20,000 prize was a record 45 percent of the total purse. Last year, Takuma Sato took home a cool $2.4 million, but just 18.7 percent of the purse. That was down slightly from the $2.5 million — 19.2 percent — Alexander Rossi won in 2016.May 26, 2018 - still enough money to buy a lot of milk.

If you can't make the race, stop by the Legends Day on Saturday, May 25, which includes autograph sessions with former and current drivers at the Indianapolis Motor Speedway in Indianapolis, Indiana.

National WWI Museum and Memorial in Kansas City presents the largest free Memorial Day weekend event in the Midwest. The Kansas City Symphony, led by Music Director Michael Stern, performs patriotic favorites against the backdrop of Kansas City's historic Union Station. Celebration at the Station concludes with a fireworks display over the Liberty Memorial at the National WWI Museum and Memorial.

The Memorial Day Ceremony is a formal public program to include remarks from dignitaries, including U.S. Missouri Fifth District Representative Emanuel Cleaver, II, Kansas City and Missouri Mayor Sly James (a former U.S. Marine), a keynote address from U.S. World War I Centennial Commissioner Dr. Monique Seefried, musical performances from Casi Joy recording artist from NBC's The Voice, USAF Staff Sgt. Paula Hunt and the USAF of Mid-America Hot Brass Band and much more. ASL interpretation will be provided for the ceremony.

The Bell Tolling Ceremony commemorates those who made the ultimate sacrifice featuring a presentation of colors, a wreath laying and a moving reading. The bell used for this ceremony was originally located at a federal building in downtown Kansas City and was rung daily by the Daughters of the American Revolution during U.S. involvement in WWI (1917-1918). It was also tolled 11 times at 11 a.m. on Nov. 11, 1926 during the dedication ceremony of the Liberty Memorial and again on Nov. 11, 2018 to commemorate the centennial of the WWI armistice.

The public can "find your World War I connection" and discover how the Great War affected your family through records, photographs and more with a variety of programs throughout the weekend.
Flags on Forgotten Soldiers are on display. May 24-27.

The Department of Veterans Affairs reports that every 72 minutes, a service member takes his or her own life. This moving display of 140 U.S. flags calls attention to the fact that 140 veterans are lost to suicide every week.

Letter Writing takes place all day Friday-Monday, May 24-27. Just as in World War I, letters help remind those who serve of home. In support of Operation Gratitude, write a letter to our veterans, deployed troops, new recruits and first responders. FREE to the public.

Displays are military size. From Saturday, May 25 through Monday, May 27 a Vietnam era Bell UH-i Orpquois "Huey" helicopter will be on display thanks to the The Vietnam Veterans of America Chapter #243 Also on display will be vintage military vehicles. The Military Vehicle Preservation Association (MVPA) will display more than 20 vintage military vehicles from World War I, World War II, Korean War and Operation Desert Storm. MVPA members will be available to answer questions about their collection.

The Wounded Warriors Family Support High Five Tour Vehicle will be on display Sunday and Monday, May 26-27. During an eight-month tour, a mobility-equipped 2019 Ford F-150 Raptor truck adorned with a patriotic theme and a Purple Heart on its hood will travel thousands of miles across the United States before being donated to a combat wounded veteran. People of all walks of life are invited and encouraged to show their support for our combat wounded veterans and their families by making a donation and signing the tour vehicle with a message of support.

Join the Atlanta, Georgia Jazz Festival for a weekend of some of the best food, drinks, and jazz that Atlanta has to offer. Their new new Vodka and Vegan lounge is called "a premium jazz experience."

This two-day lounge offers guests an elevated festival experience. Enjoy a covered seating area in front of their Oak Hill stage, food, drinks, and performances from Kandace Springs, Richard Bona, Freelance and more. On Saturday night, the jazz continues with the Late Night Jazz Jam featuring Lil' John Roberts and the Senators performing a tribute to Herbie Hancock! Hurry.

The Piccolo Spoleto Festival takes place May 24-June 9 in Charleston, South Carolina. Numerous Festival traditions include: Memorial Day Concert, Midnight Pajama March with Atlanta's wildest community band, the Seed & Feed Marching Abominable. They also take part in the Patriotic Parade. Don't forget the Munchkin Radio Plays - a radio station just for kids.

The Columbus Asian Festival runs Saturday, May 25, to Sunday, May 26. Food, dance, music and sports with Columbus, Ohio's various Asian populations.

Near Nashville is The Hermitage once called home by controversial President Andrew Jackson. His former home has been well-preserved, and grounds are gorgeous. One of the top events in the city will be the Nashville Boogie, celebrating mid-century music, culture, fashion, cars and more from Thursday, May 23, to Sunday, May 26. An eclectic line-up of musicians for 2019 include the B-52's, Wanda Jackson and Los Straitjackets. The car show is Friday, May 24, and Saturday, May 25. The music portion of the fun will be at Gaylord Opryland Resort, while the car show will be behind the nearby Nashville Palace.

Oklahoma City has what's considered one of the best military museums in the country, the 45th Division Museum. It has an annual Memorial Day ceremony that has included the firing of a WWII anti-tank gun. Don't miss the Reaves weapons collection at the museum. Also in Oklahoma City is the superb National Cowboy & Western Heritage Museum, America's premier institution of Western history, art and culture. Founded in 1955, the Museum collects, preserves and exhibits more than 28,000 Western and American Indian art works and artifacts. The facility also has the world's most extensive collection of American rodeo photographs, barbed wire, saddlery, and early rodeo trophies. The museum will host its annual Chuck Wagon Festival on Saturday, May 25, and Sunday, May 26. That fun-filled family weekend showcases chuck wagon food samples, buttermaking with Ag in the Classroom, artisan demonstrations, bandanna decorating, live music, rope making with Ward Family Trick Ropers, Western reenactors, face painting, children's craft stations, photos with a longhorn, giant puzzles, dress up areas, and more.

The National Naval Aviation Museum, the largest of its type in the world, is located in Pensacola, Florida. You can see more than 150 restored aircraft, including the last combat F-14D Tomcat. You can also enjoy flight simulators and a giant screen theater among other attractions.

Near Seattle, in Everett Washington, is the Flying Heritage & Combat Armor Museum which is Paul G. Allen's collection of rare military aircraft including tanks and other military hardware from the United States. The Museum is open from Memorial Day to Labor Day. You can see weaponry from around the world, including Australia, Germany, Japan, Soviet Union, United Kingdom, and the United States, while also learning about the causes of conflict. Why War: The Causes of Conflict is the newest exhibit to join the Flying Heritage & Combat Armor Museum. Through a unique and highly interactive, media-rich experience, the exhibit explores the roots of military confrontations throughout our nation's history. Full-scaled, detailed replicas, rare historical artifacts and dynamic large-scale touchscreens give visitors a new way to explore history and examine conflict through the lenses of key figures, technology, and pop culture to demonstrate the common causes of war.

On May 25 you can hear the rumble and boom of vintage tanks and artillery during the museum's eighth annual Tankfest Northwest event.

In Seattle at the Seattle Center the Northwest Folk Life Festival takes place from Friday, May 24, to Sunday, May 27. For over 47 years Northwest Folklife has produced this celebration of musical and artistic traditions at Seattle Center that is now the nation's largest community-powered arts festival, bringing together over 5,000 performers, 800 volunteers, 40 food vendors, 150 local craft/import vendors that reflect the culture, traditions, and heritage of the greater Pacific Northwest Communities.

You can experience traditions of various ethnic groups living in the Northwest. They'll be a wide variety including music from bluegrass to reggae; dance styles from Nordic to Indian; art exhibits, theater and more.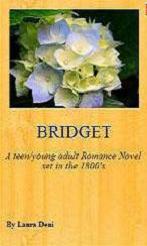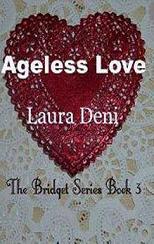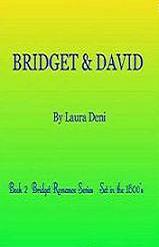 E-Book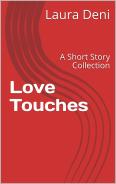 Soft back Book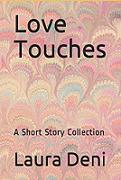 Broadway To Vegas is supported through advertising and donations. Priority consideration is given to interview suggestions, news, press releases, etc from paid supporters. However, no paid supporters control, alter, edit, or in any way manipulate the content of this site. Your donation is appreciated. We accept PAYPAL. Thank you for your interest.



E-Book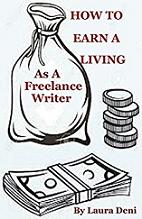 Soft back Book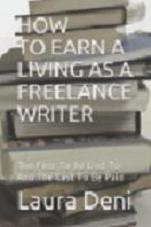 This is not your typical, totally boring textbook.

In the pages of How To Earn A Living As A Freelance Writer (the first to be lied to and the last to be paid) you'll find sex, celebrities, violence, threats, unethical editors, scummy managers and lawyers, treacherous press agents, sex discrimination; as well as a how-to for earning money by writing down words.





ART AND ABOUT


QUEEN VICTORIA

Queen Victoria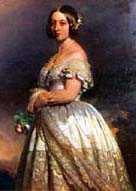 On Friday May 24, Historic Royal Palaces will celebrate the 200th anniversary of the birth of Queen Victoria with two revealing new exhibition at Kensington Palace. Learn more about the extraordinary monarch in this fascinating exhibit.

Discover a different perspective on the life and legacy of one of our most famous monarchs.
Explore Queen Victoria's private life behind her carefully-managed public image in Victoria: Woman and Crown, a major new exhibition at Kensington Palace. The new display, created to mark the 200th anniversary of Victoria's birth, will re-examine how she balanced her role as a wife and mother with that of Queen of an expanding empire. Victoria learned that she was to become Queen when she was 18 years old, while still living at her childhood home of Kensington Palace. She held her first council meeting in the palace's Red Saloon just a few hours later.

Victoria: Woman and Crown will re-introduce Victoria as a young woman and explore her roles as a queen, wife, mother and empress. Rare survivals from her private wardrobe – including a simple cotton petticoat and a pair of fashionable silver boots – provide a stark contrast to the black gowns she was so famous for wearing later in life.

The display will also explore Victoria's complex love affair with India, from the story behind the Koh-i-noor diamond to her friendship with the deposed Maharajah Duleep Singh. Examples of her personal diaries carefully inscribed in Urdu will form a centerpiece of the exhibition.

. In Victoria: A Royal Childhood discover the story of Princess Victoria, the young girl destined to be queen, in the rooms where she was born and raised at Kensington Palace. this new permanent exhibition will explore how an indulged young princess blossomed into the independent and iconic monarch we remember. The new display will include remarkable objects relating to Victoria's early years – including a poignant scrapbook of mementos created by her German governess, Baroness Lehzen, which goes on public display for the first time.

Victoria's early childhood at Kensington Palace was loving, creative and stimulating. Known for her outgoing nature and playful imagination, she was indulged by those around her. However, as her position as heir became certain, Victoria's idyllic childhood gave way to the 'Kensington System' — a strict programme designed to control her life, relationships and public image.

Inspired by her love of opera and ballet, the young Princess escaped her increasing sense of isolation into a fantasy world of sketching, painting, doll-making and stories. She grew into an iron-willed young woman and, just five hours after being told she was Queen on the morning of June 20, 1837, she walked into the Red Saloon at Kensington Palace alone to hold her first Privy Council meeting as Queen. Set in the rooms where Victoria was born, grew up and experienced her first moments as monarch, this new display offers an opportunity to follow in Victoria's footsteps. Visitors can walk the very corridors where the young Queen Victoria escaped her strict education and family power struggles, to become the first female head of state for more than 120 years.

NATURE'S NATION: AMERICAN ART AND ENVIRONMENT is a new exhibition that examines American artists' impact on shaping environmental understanding and sustainability.

Featuring 100 artworks from 70 eminent US collections, Nature's Nation traces 300 years of evolving ideas about the natural world and our place within it. From colonial beliefs about the divine in nature, to artist's advocacy for national parks, to the emergence of environmental activism, the paintings, photographs, and installations by Thomas Moran, Frank Lloyd Wright, Dorothea Lange, and more explore our relationship with the environment.

Similar to the mission of Crystal Bridges, Nature's Nation illuminates the connection between art and nature.

Nature's Nation: American Art and Environment has been organized by the Princeton University Art Museum. Leadership support has been provided by Shelly and Tony Malkin; Annette Merle-Smith; the Henry Luce Foundation; and the National Endowment for the Arts. Nature's Nation is organized by the Princeton University Art Museum, and traveled to the Peabody Essex Museum in Salem, MA before its final stop May 25 through September 9, 2019 at Crystal Bridges in Bentonville, Arkansas.

LEONARDO DA VINCI: A LIFE IN DRAWING Marking the 500th anniversary of Leonardo da Vinci's death, this exhibition brings together more than 200 of the Renaissance master's greatest drawings in the Royal Collection.

The largest exhibition of Leonardo's work in over 65 years reflects the full range of his interests, including painting, anatomy, engineering and botany.

On display at The Queen's Gallery, Buckingham Palace in London May 24 - October 13, 2019.

OSGEMEOS The Brazilian artist duo Osgemeos - identical twin brothers Gustavo and Otavio Pandolfo - is internationally celebrated for their vibrant and playful street art, public murals, and studio work.

Through painting and sculpture, Osgemeos (the artists' nom de plume; Portuguese for "the twins") creates immersive spaces that blend wide- ranging influences, from folkloric and contemporary elements of Brazilian culture to graffiti, hip-hop, and international youth culture.

Born in 1974 in São Paulo, Osgmeos progressed from clandestine street art to commissioned outdoor murals and art gallery exhibitions. Using a shared visual language, the twins often populate their works with a cast of long-limbed yellow figures with bold outlines, enlarged faces, and simplified features, telling stories of fantasy, family, social change, and how tradition and progress coexist in Brazil.

Organized by the Frist Art Museum. May 24–September 2, 2019 in the Gordon Contemporary Artists Project Gallery of the Frist Art Museum in Nashville, Tennessee.

ARTISTIC LICENSE: SIX TAKES ON THE GUGGENHEIM COLLECTION six contemporary artists: Cai Guo-Qiang, Paul Chan, Jenny Holzer, Julie Mehretu, Richard Prince, and Carrie Mae Weems explore the Guggenheim collection to create the museum's first artist-curated exhibition.

Bringing together nearly 300 paintings, sculptures, works on paper, and installations for a full-rotunda exhibition in the iconic Frank Lloyd Wright–designed building, this exhibition uncovers highlights and rarely seen works and offers new perspectives on the museum's history and collection.

Opens May 24 a the Guggenheim in New York City.

JOHN AND MABLE RINGLING'S PALATIAL 1920s HOME which has been featured on Antiques Roadshow has a new caretaker. Marissa S. Hershon joins the staff of the The John and Mable Ringling Museum of Art as curator of the Ca' d'Zan and decorative arts. Hershon comes to The Ringling from The Museum of Fine Arts, Houston, where she performed curatorial duties in the department of Decorative Arts, Craft and Design.

Prior to her time in Houston, Hershon worked at the Cincinnati Art Museum in Ohio; the Chrysler Museum of Art in Norfolk, Virginia; and the National Museum of Women in the Arts, Washington, D.C. Hershon is a graduate of Tulane University and received her master of arts degree from The Smithsonian Associates and the Corcoran College of Art and Design.

The Ringlings' dazzling mansion is a tribute to the American dream and reflects the splendor and romance of Italy. Described as "the last of the Gilded Age mansions" to be built in America, Ca' d'Zan has 56 incredible rooms filled with art and original furnishings. In April 2002, comprehensive restoration and conservation was completed on Ca' d'Zan. The six-year, $15 million initiative restored the mansion to the glory of the era when the Ringlings resided there.

DIOR: FROM PARIS TO THE WORLD

Dior Ecarlate AfternoonDress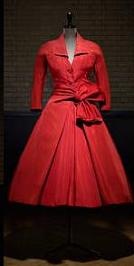 this exhibition surveys 70 years of the House of Dior's enduring legacy through a selection of 150 couture dresses as well as accessories, costume jewelry, and drawings.

Since his debut collection, art gallerist turned legendary couturier Christian Dior has generated an epic movement in fashion history. With lavish embroidery, luxurious fabrics, and elegant silhouettes, his designs were a revolutionary celebration of modern femininity when they emerged in Paris after World War II.

Today, Dior's global influence is as enduring and iconic as ever.

This exhibition profiles both Dior himself and subsequent artistic directors, including Yves Saint Laurent (1958–1960), Marc Bohan (1961–1989), Gianfranco Ferré (1989–1996), John Galliano (1997–2011), Raf Simons (2012–2015), and Maria Grazia Chiuri (2016–present), all of whom have carried Dior's vision into the 21st century.

Opened May 19 through Sunday, September 1 at the Dallas Museum of Art in Dallas, Texas.






E-Book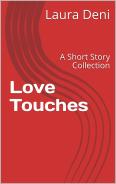 Soft back Book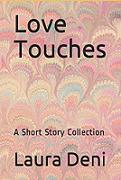 SWEET CHARITY


ARENA STAGE GALA a sparkling evening of celebration as legendary star of stage and screen Kathleen Turner returns to Arena Stage for a one night only performance! Turner has been seen in many Arena Stage productions including The Year of Magical Thinking; Red Hot Patriot: The Kick-Ass Wit of Molly Ivins and Mother Courage and Her Children.

Turner received Tony nominations for and received Tony Nominations for her performances in Cat on a Hot Tin Roof and Who's Afraid of Virginia Woolf?

Arena Stage is delighted to present the Beth Newburger Schwartz Award to Nina Totenberg, in recognition of her ground-breaking reporting in the broadcast world and her continual support of the arts.

The Beth Newburger Schwartz Award is awarded annually to a woman in the Washington community whose life and career have made important contributions to our city, not just in the arts, but in all areas of public life. Past recipients have included the award's namesake, Arlene R. Kogod and D.C. Mayor Muriel Bowser.

All proceeds support Arena Stage's award-winning Artistic Productions and Community Engagement Programs.

Gala Chair Lavern Chatman. Honorary Chair Annie Simonian Totah. Tuesday, May 21, 2019 at Arena Stage in Washington, DC.




E-Book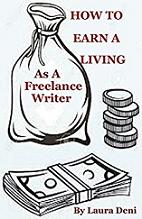 Soft back Book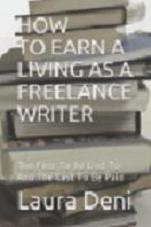 This is not your typical, totally boring textbook.

In the pages of How To Earn A Living As A Freelance Writer (the first to be lied to and the last to be paid) you'll find sex, celebrities, violence, threats, unethical editors, scummy managers and lawyers, treacherous press agents, sex discrimination; as well as a how-to for earning money by writing down words.





SPREADING THE WORD


WILLIAM INGE THEATER FESTIVAL which takes place May 23-25 in Independence, Kansas welcomes artists from across the nation to celebrate playwright Octavio Solis, one of this country's leading storytellers of the Hispanic-American experience. Solis will be honored as the recipient of the 2019 Distinguished Achievement in American Theater Award.

Octavio Solis' storytelling draws on his love of classic theater and the folklore of his Mexican heritage. His plays illuminate characters who long for identity, connection, and search for a place to call home.

The festival has invited Los Angeles-based actors Yumarie Morales and Xavi Moreno, Minneapolis actors Sean Byrd, Cristina Castro, Alex Barreto Hathaway, and Nora Montañez Patterson to perform in scenes from Solis' award-winning plays. They are joined by Kansas City-based actors Freddy Acevedo, José Faus, and Katie Gilchrist with scene direction by Juliette Carrillo and Mark Valdez.

Additional events include a staged reading of What Are You Worth by Kara Lee Corthron, this year's recipient of the Otis Guernsey New Voices in the American Theater Award. The reading is directed by Chip Miller, associate producer at Oregon's Portland Center Stage, with performances by Kansas City actors Ay Vi Bui, Walter Coppage, Khalif Gillett, and Allison Jones.

The Inge Festival takes place in Independence, Kansas, the hometown of Pulitzer and Oscar-winning writer William Inge. Created to celebrate American playwrights the festival is capped off by a tribute performance for the honoree. The tribute, which weaves live scenes and recorded interviews with theater luminaries, is created and directed by Los Angeles-based theater artist, and Inge festival associate producer, Chuma Gault. Gault has been involved with the Inge Festival as a guest artist for much of the last decade. Hannah Joyce-Hoven is the Producing Director of the William Inge Center for the Arts, which produces the Festival.

BLACK-EYED SUSAN DAY'S ULTIMATE DAY OUT an entire day at Pimlico Race Course dedicated to the spirit and strength of women, played host to the inaugural Runway on the Rail, a fashion event for every woman attending the day's races and festivities on Friday, May 17.

This year's Runway on the Rail was designed to put a new spin on the annual pre-Preakness event and enhance the Black-Eyed Susan Day experience. A bevy of racing fans enjoyed a pop-up boutique showcasing fashions from merchants including Ella Rue, Lilac Bijoux, Luna, The Lucky Knot, and Kendra Scott, as well as lipstick-print fortune readings, live fashion sketches, and glitter tattoos. Visitors could also make their own flower crowns courtesy of the Lemon Collective.

Throughout the event, judges scoured the crowd for the best dressed fashionistas and best groomed horses as part of the Hooves and Heels contest.

The day culminated in a vintage fashion show styled by Ella Rue.

Attendees donned their best Black Eyed Susan Day fashions for a good cause. A portion of the proceeds from this year's Black-Eyed Susan Day went to the Thoroughbred Aftercare Alliance, which cares for Thoroughbreds following the conclusion of their racing careers, and After The Impact, which provides treatment for veterans and retired athletes, including jockeys.

The 95th Black-Eyed Susan Stakes, the most prestigious race in Maryland for 3-year-old fillies, boasted a $250,000 purse and was an exciting prelude to the 144th Preakness Stakes, the Middle Jewel of the Triple Crown, Saturday, May 18.

Point of Honor, Jockey Javier Castellano, trainer George Weaver, and owners Eclipse Thoroughbred Partners & Stetson Racing, LLC, won the Black-Eyed Susan Stakes, finishing the 1 3/16-mile race in 1:47:88 minutes. Ulele finished second and Cookie Dough took third.

HOST ELIZABETH HURLEY arrived at the The 25th Breast Cancer Research Foundation Hot Pink Party in New York City on May 15, wearing 15 ct worth of Emeralds and 31.50 ct of White Diamonds set in Gismondi 1754's new Diva diamond ring and Rugiada emerald earrings. After the successful event she had to return the bling.

GEORGE STREET PLAYHOUSE'S ANNUAL GALA BENEFIT held Sunday, May 5 at the Heldrich Hotel in downtown New Brunswick, New Jersey shattered fundraising goals this year to become the organization's highest grossing Gala in history.

This year's black tie affair honored "America's most popular sculptor" Seward Johnson; his wife Cecelia Joyce; and The Middlesex County Board of Chosen Freeholders with the Thomas H. Kean Arts Advocacy Award, presented yearly at George Street's Annual Gala Benefit, which was chaired for the fifth time by George Street Playhouse trustee Kenneth M. Fisher.

MAY 19 is National Devil's Food Cake Day and World Baking Day so go bake a Devil's Food cake. May 20 is: National Quiche Lorraine Day and Pick Strawberries Day. If you managed to pick those strawberries then May 21 is for you, sincde it's National Strawberries and Cream Day. May 22 celebrates National Vanilla Pudding Day. May 23 is National Taffy Day while May 24 is National Escargot Day. May 25 is National Brown-Bag-It Day as well as National Wine Day - so act like a wine-o and put your wine in a paper bag. Next Sunday, May 26 is National Blueberry Cheesecake Day and National Cherry Dessert Day.





OTHER PEOPLE'S MONEY


THEATRE COMMUNICATIONS GROUP (TCG), the national organization for theatre, and TRG Arts, the data-driven consulting firm for arts and cultural professionals, are pleased to announce the launch of the Single Ticket Theatre Collective. Ten theatres from across the country will participate in a five-month initiative that will include personalized single ticket campaign plans, classroom-style shared learning, and one-on-one consulting to maximize single ticket revenue and deepen patron loyalty. The Collective will be comprised of "mid-sized" TCG Member Theatres, defined by the Collective as theatres with budgets that range from one to three million dollars. Learnings from the Collective's work will be shared at TCG convenings and disseminated broadly to the field.

The participating theatres are: Central Square Theater (Cambridge, MA); Cygnet Theatre (San Diego, CA); Theatreworks (Colorado Springs, CO); Virginia Stage Company (Norfolk, VA); American Stage Theatre Company (St. Petersburg, FL); TheaterWorks (Hartford, CT); Dad's Garage (Atlanta, GA); Theatre J (Washington, DC); Timeline Theatre Company (Chicago, IL); and New Repertory Theatre (Watertown, MA).

"Our research shows that theatres within this budget range have the highest subscription renewal rates, making a focus on single ticket sales a particularly viable growth opportunity," said Teresa Eyring, executive director, TCG. "We've found cohort-learning to be an effective way of building community and results, and we're grateful to serve as a bridge connecting our theatres with thought leaders like TRG Arts."



E-Book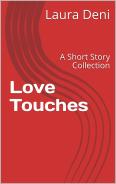 Soft back Book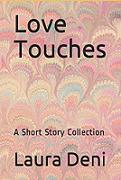 THE SECRET LIFE OF BEES based on the best-selling novel by Sue Monk Kidd with a stage book by Pulitzer Prize-winner Lynn Nottage, music by Tony and Grammy Award winner Duncan Sheik, lyrics by Drama Desk winner Susan Birkenhead.

Directed by Tony Award winner Sam Gold.

South Carolina, 1964. Lily Owens, a restless white teenager, struggles with her merciless father and the haunting memory of her mother's death. When Rosaleen, her black caregiver, is beaten and jailed for asserting her right to vote, Lily's rebellious spirit is ignited. She and Rosaleen escape on an adventure where they are taken in by a trio of black beekeeping sisters. While Lily tries to unlock the secrets of her past, she and Rosaleen find solace in the mesmerizing world of bees and spirituality in this tale of awakening, fellowship and healing.

Featuring Romelda Teron Benjamin, Joe Cassidy, Vita E. Cleveland, Obie Award winner Eisa Davis, Matt DeAngelis, Tony Award nominee Manoel Felciano, Brett Gray, Jai'Len Christine Li Josey, Tony Award winner LaChanze, Anastacia McCleskey, Tony Award nominee Saycon Sengbloh, Nathaniel Stampley, and Elizabeth Teeter.

Choreography by Chris Walker, scenic design by Mimi Lien, costume design by Dede Ayite, lighting design by Jane Cox, sound design by Dan Moises Schreier, puppets by AchesonWalsh Studios, orchestrations by John Clancy and John Hart, musical direction by Jason Hart, hair and makeup design by Cookie Jordan, fight direction by UnkleDave's Fight House, and casting by Telsey + Company, Patrick Goodwin, CSA.

Currently in previews with an official opening slated for Thursday, June 13 for a limited engagement through Sunday, July 7, 2019 Off-Broadway at the Linda Gross Theater in New York City.

LONG LOST written by Donald Margulies.

Directed by Dan Sullivan.

"A funny, unsettling, ultimately moving play about the limits of compassion and filial obligation. When troubled Billy appears out-of-the-blue in his estranged brother David's Wall Street office, he soon tries to re-insert himself into the comfortable life David has built with his philanthropist wife and college-age son. What does Billy really want? Can he be trusted? And how much can family bonds smooth over past rifts?"

The cast features Kelly AuCoin, Annie Parisse, Lee Tergesen, and Alex Wolff.

The creative team includes John Lee Beatty (scenic design), Toni-Leslie James (costume design), Kenneth Posner (lighting design), and Daniel Kluger (original music and sound design).

The production began previews Tuesday, May 14 ahead of a Tuesday, June 4 opening night at MTC at New York City Center – Stage I.

SCHOOL OF ROCK based on the film of the same name and features the original songs from the film School of Rock, with 14 new songs with music by Andrew Lloyd Webber, lyrics by Glenn Slater. Book by Julian Fellows.

Directed by Laurence Connor.

Choreography by JoAnn M Hunter.

This new musical follows Dewey Finn, a failed, wannabe rock star who decides to earn a few extra bucks by posing as a substitute teacher at a prestigious prep school. There he turns a class of straight-A students into a guitar-shredding, bass-slapping, mind-blowing rock band. While teaching these pint-sized prodigies what it means to truly rock, Dewey falls for the school's beautiful, but uptight headmistress, helping her rediscover the wild child within.

Featuring Merritt David Janes, Lexie Dorsett Sharp, Madison Micucci, Layne Roate, Sami Bray, Mystic Inscho, Grier Burke, Deidre Lang, Alyssa Emily Marvin, Cameron Trueblood, Theo Mitchell-Penner, and Leanne Parks.

Also featuring Natalia Bingham, Julian Brescia, John Campione, Patrick Clanton, Christopher De Angelis, Sammy Dell, Kristian Espiritu, Melanie Evans, Liam Fennecken, Bella Fraker, Brian Golub, Kara Haller, Elysia Jordan, Sinclair Mitchell, Jacob Moran, Arianna Pereira, Blake Ryan, Tim Shea, Jesse Sparks, Jonathon Timpanelli, Gabriella Uhl, Hernando Umana.

The creatives include: John Rigby music supervisor - Anna Louizos scenic and costume design - Natasha Katz lighting designer - Mick Potter sound design - Martyn Axe music director - Josh Marquette hair design - Larry Smiglewski production stage manager - David Ruttura associate director - Patrick O'Neill associate choreographer - Jeremy W. Foil associate scenic design - Talitha Fehr music coordinator - Stuart Andrews keyboard programmer - Lisa Zinni associate costume designer.

May 21-26 at Portland Keller Auditorium in Portland, Oregon.

MS. BLAKK FOR PRESIDENT a world premiere by ensemble members Tina Landau and Tarell Alvin McCraney.

Conceived and directed by ensemble member Tina Landau.

Ensemble member Tarell Alvin McCraney returns to the stage as Joan Jett Blakk, America's first black drag queen presidential candidate. Joan's story begins in Chicago; it's 1992 and, with the AIDS crisis at its height, Joan and the newly formed Queer Nation Chicago have big goals in mind. Joan sets off on an exhilarating and dangerous journey to drag queer politics out of the closet and into a future where everyone has a place at the table. Part campaign rally, part nightclub performance, part confessional, and all party, Ms Blakk For President takes us into the heart and mind of one of Chicago's most radical and influential trailblazers.

Watch out for Ms. Blakk: she's not afraid to drag the competition.

Company Voice & Text Coach Gigi Buffington.

May 23 - July 14, 2019 at Steppenwolf in Chicago.


WHO'S WHERE




THE WHO singing their hits Tuesday, May 21 in Chicago, IL at the @ Hollywood Casino Amphitheatre. On Thursday their tour stops in Maryland Heights, MO at the Hollywood Casino Amphitheatre St. Louis. Saturday's show is in Philadelphia, Pennsylvania at the Citizens Bank Park.

HUGH JACKMAN backed by an orchestra and dancers brings his first world tour to Manheim, Germany at the SAP Arena on Tuesday, May 21. Tuesday's stop is in Paris, France at the AccorHotels Arena. Friday's performance is in Manchester, England at the Manchester Arena.

LEA SALONGA entertains Wednesday, May 22, 2019 at The Soraya (the Valley's Performing Arts Center), Northridge, CA. On Saturday she stars at the River Rock Casino Resort, Richmond, BC, Canada.

MORE OR LESS I AM Compagnia de' Colombari returns to Joe's Pub to celebrate the bicentennial of the birth of America's most influential poet, Walt Whitman, with a revival of their acclaimed production More Or Less I Am, a music-theater piece drawn entirely from Walt Whitman's revolutionary free verse long poem, Song of Myself. Conceived and directed by Karin Coonrod with original music by Colin Jacobsen, Kyle Sanna, Eric Jacobsen, and Alex Sopp, the piece involves fifteen performers of various ages, genders, and ethnicities (six instrumentalists and eight actor/singers, one child). More Or Less I Am includes passages spoken and sung in Spanish, among many other languages. Members of the audience will also be involved, as will local poet. Carl Hancock Rux who has been asked to speak back to Walt in his own words. In celebration of Walt Whitman's 200th Birthday Wednesday, May 29, 2019 at Joe's Pub, New York City.


FINAL OVATION


DORIS DAY actress, singer, and animal welfare activist died May 13, 2019 in Carmel Valley, CA. She was 97.

She began her career as a big band singer in 1939, her first hit recording being Sentimental Journey in 1945 with Les Brown & His Band of Renown. She left Brown to embark on a solo career and recorded more than 650 songs from 1947 to 1967.

Day became one of the biggest female film stars in the early 1960s, and she was one of eight performers to be the top box-office earner in the United States four times through 2012. In 2011, she released her 29th studio album My Heart which contained new material and became a UK Top 10 album. She received the Grammy Lifetime Achievement Award and a Legend Award from the Society of Singers. In 1960, she was nominated for the Academy Award for Best Actress, and was given the Cecil B. DeMille Award for lifetime achievement in motion pictures in 1989. In 2004, she was awarded the Presidential Medal of Freedom; this was followed in 2011 by the Los Angeles Film Critics Association's Career Achievement Award.

Day was married four times. She was married to Al Jorden from March 1941 to February 1943, a trombonist whom she met in Barney Rapp's Band. They had son Terrence Paul Jorden, later known as Terry Melcher. Her second marriage was to George William Weidler from March 30, 1946, to May 31, 1949, a saxophonist and the brother of actress Virginia Weidler. Day married Martin Melcher on April 3, 1951, her 29th birthday, and this marriage lasted until his death in April 1968. Melcher adopted Day's son Terry, who became a successful musician and record producer under the name Terry Melcher. Day's fourth marriage was to Barry Comden (1935–2009) from April 14, 1976, until April 2, 1982. Her only child, Terry Melcher, died of melanoma in November 2004.

Neil Portnow President/CEO of the Recording Academy issued the following statement: "A legendary actress, singer, and philanthropist, Doris Day was one of the most cherished entertainers of all time. Best known for her success in the television and film industries, Doris also achieved status as a recording star. Throughout her illustrious career she recorded several hits, including the GRAMMY Hall Of Fame®-inducted songs "Que Sera, Sera (Whatever Will Be, Will Be)" and "Secret Love," received two GRAMMY® nominations, and was honored with the Recording Academy™'s Lifetime Achievement Award in 2008 for her significant impact on the music industry. Her infectious spirit and vibrant works of art have made a lasting impression worldwide. She will be missed, but her incredible legacy will live on forever."

TIM CONWAY 4 time Emmy Award winner died May 14, 2019 from complications of normal pressure. hydrocephalus, a condition in which excess cerebrospinal fluid builds up in the brain. In 2018, Conway was diagnosed with dementia, began using a wheelchair, and had brain surgery. He was 85 .

The American actor, writer, director, and comedian who became a household name tarring on The Carol Burnett Show. He won four Emmy Award for his participation on the show - one for writing and three for acting.

In June 2010, Conway returned to his hometown of Chagrin Falls to put on fund-raising performances at the Chagrin Valley Little Theatre to help kick off its capital campaign. He was a spokesperson for the United Leukodystrophy Foundation. A fan of thoroughbred horse racing, and an occasional racehorse owner, Conway was the co-founder and vice-president of the Board of Directors of the Don MacBeth Memorial Jockey Fund, named for the rider who died of cancer at the age of 37, and which provided funds for injured riders. He served as vice president of the board of directors of the Fund.

Conway was married twice. He was married to Mary Anne Dalton from 1961 until 1978; they had six children together. He was married to Charlene Fusco from May 18, 1984 until his death. Among Conway's children is KFI Los Angeles radio host Tim Conway, Jr. His step-daughter through his second marriage became the tour manager for Conway's live tour with Harvey Korman which played Las Vegas including a 2006 star slot at the Stardust Hotel.

The family has asked that instead of gifts, donations be made to The Lou Ruvo Brain Center at the Cleveland Clinic in Las Vegas, Nevada, CNN reported.
















Next Column: May 26, 2019
Copyright: May 19, 2019 All Rights Reserved. Reviews, Interviews, Commentary, Photographs or Graphics from any Broadway To Vegas (TM) columns may not be published, broadcast, rewritten, utilized as leads, or used in any manner without permission, compensation and/or credit.
Link to Main Page
---
Laura Deni



For the snail mail address, please E-mail your request.
CLICK HERE FOR COMMENT SECTION