! >
Broadway To Vegas
  
  REVIEWS INTERVIEWS COMMENTARY NEWS



| | |
| --- | --- |
| | |
IS THE VETERAN A JERK OR A HERO? - - RICHARD ESTES' REALISM - - THAT WOMAN: THE LIFE OF WALLIS SIMPSON - - MUSIC ICONS AUCTION - - LOVE DUETS STEPHEN COSTELLO AND AILYN PEREZ CD REVIEW - - LADY GAGA TO PERFORM CENSORED SHOW IN DUBAI - - ACADEMY AWARD WINNER ESTELLE PARSONS RECEIVES OBIE LIFETIME ACHIEVEMENT AWARD - - SONGWRITER EQUITY ACT GAINS MOMENTUM - - STARS IN THE ALLEY - - DONATE . . . Scroll Down




Copyright: May 18, 2014
By: Laura Deni
CLICK HERE FOR COMMENT SECTION


HE WAS A JERK WHEN HE WENT INTO THE ARMY; HE WAS A JERK WHEN HE CAME OUT
The 25th anniversary broadcast is co-hosted by Tony Award winner Joe Mantegna and Emmy award winner Gary Sinise.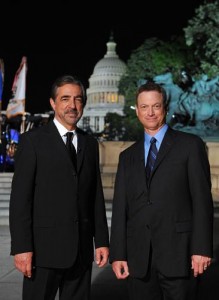 As Veteran's Day approaches American remember the fallen, the heroic brave men and women who came home wounded, and those who honorably served.

In 1946 Harold Rome wrote the music and lyrics for Call Me Mister, a revue with sketches penned by Arnold Auerbach. The title refers to returning soldiers who expected to be addressed as civilians instead of by their military rank.

The Broadway production, directed by Robert H. Gordon, opened on April 18, 1946 at the National Theatre. It transferred twice, to the Majestic and the Plymouth, before completing its run of 734 performances. The cast included Betty Garrett, George s. Iving, Maria Kamilova, Harry Clark, Jules Munshin and Lawrence Winters. A cast recording was released by Decca Records. See Broadway To Vegas column of August 31,2003

One of the numbers was a little ditty called Military Life.

"He was a jerk before he got into the service/ He would shoot with loaded dice / Loved to peddle stolen ice / Sold children reefers in his spare time / But oh, the charm of Army life / The touch of discipline and strife / Thru the muck and the mire / Thru the flack and the fire / The military magic did its work / From a foreign shore he is back once more / — still a jerk."

Realizing that the wrath of the western world may fall upon my tiny shoulders, never-the-less, just because somebody says they're a military veteran doesn't mean they are a person deserving help.

There is a segment which enlisted in the military as their own personal last resort. For some, military service was the positive catalyst they needed to get their life on track and stay focused. That's commendable. Then there are those who did their military time and little else. They have discharge papers, choosing to find work standing on street corners holding out a cardboard sign begging for money. The key word they use is veteran. Sometimes the word is even spelled correctly.

Don't give to these people.

Donations bins have popped up in grocery store and neighborhood shopping mall parking lots. They beg for clothing and used household items which they claim are sold to benefit veterans or their children. Look closely and, in small print, frequently using the same color paint as the box, admit that they are for profit and not really a charity. Give your wearable clothing and useable household items to charities such as the Goodwill or Salvation Army.

Just because somebody once wore a military uniform doesn't automatically entitle the vet to a free ride for the rest of their life.

As your heart and bank account dictate - contribute to recognizable, respected charities supporting the military veterans and their families. Those include Wounded Warriors, the USO, and the Red Cross.

The Federal Trade Commission (FTC), the nation's consumer protection agency, says there are several ways to make sure your donations go to a legitimate charity rather than a greedy scam artist trying to use the cachet of veterans and military families to cash in.

According to the FTC: Many legitimate charities are soliciting donations to support the nation's military veterans as well as the families of active-duty personnel. And despite tough economic times, people reportedly are responding generously to these requests. But not all "charities" are legitimate: Some are sham operators whose only purpose is to make money for themselves. Others use paid fundraisers whose fees eat up most of a donation, so very little of it is shared with those in need.

Recognize that the words "veterans" or "military families" in an organization's name don't necessarily mean that veterans or the families of active-duty personnel will benefit from the money you are donating. The U.S. Department of Defense doesn't endorse any charity.

Donate to charities with a track record and a history. Scam artists follow the headlines and charities that spring up literally overnight in connection with military conflicts and related news stories may disappear just as quickly – with your donation funding their next move. In many cases, those "instant charities" don't have the infrastructure to get donated money or products to the right place.

Trust your gut – and check your records if you have any doubt about whether you've made a pledge or a contribution. Callers may try to trick you by thanking you for a pledge you didn't make. If you don't remember making the donation or don't have a record of your pledge, resist the pressure to give.

Check out an organization before donating any money. Some phony charities use names, seals, and logos that look or sound like those of respected, legitimate organizations – or they may claim veteran status themselves as a way to gain your trust. You may see a small difference in the name of the charity from the one you mean to deal with; in that case, call the organization you know to be legitimate and check it out.

Don't be shy about asking who wants your money. Some charities hire professional fundraisers for large-scale mailings, telephone drives, and other solicitations, rather than use their own staff or volunteers. They use a portion of the donations to pay the fundraiser's fees. If you're solicited for a donation, ask if the caller is a paid fundraiser, who they work for, and the percentage of your donation that will go to the charity and to the fundraiser. If you don't get a clear answer – or if you don't like the answer you get – consider donating to a different organization.

Do not send or give cash donations. Cash can be lost or stolen. For security and tax record purposes, it's best to pay by check – made payable to the charity, not the solicitor. If you're thinking about giving online, look for indicators that the site is secure, like a lock icon on the browser's status bar or a URL for a website that begins "https:" (the "s" stands for "secure"). Unfortunately, no indicator is foolproof; some fraudulent sites have forged security icons. If you're not confident you're dealing with a legitimate site, consider donating elsewhere.

Ask for a receipt that shows the amount of your contribution, and that it is tax deductible.

Be cautious of promises of guaranteed sweepstakes winnings in exchange for a contribution. According to U.S. law, you never have to give a donation to be eligible to win a sweepstakes.

If you think an organization may be making misleading solicitations or may not be operating for charitable purposes, contact your state Attorney General or your local consumer protection agency. Or you may file a complaint with the FTC.

While you're pondering which charities are worthy of your time and money, enjoy the Memorial Day celebrations.

The 2014 National Memorial Day Concert from the West Lawn of the U.S. Capitol airs May 25, 2014, on PBS.

For the ninth year this 25th anniversary broadcast is co-hosted by Tony Award winner Joe Mantegna and Emmy award winner Gary Sinise. Jack Everly leads the National Symphony Orchestra.

The all-start lineup of performers and guests includes: American leader Colin Powell; two-time Academy Award-winning actress Dianne Wiest; country music sensation and The Voice 2013 winner Danielle Bradbery; Broadway and TV star Megan Hilty; musical prodigy and classical crossover star Jackie Evancho; Grammy Award-winning music and TV legend Doc Severinsen; and world-renowned tenor Anthony Kearns.

The concert will feature a special welcome home tribute for Afghanistan veterans, and recall the D-Day invasion of Normandy on its 70th anniversary.

Also participating in the event are the U.S Joint Chiefs of Staff with the U.S. Army Herald Trumpets, the U.S. Army Chorus, the Soldiers Chorus of the U.S. Army Field Band, the U.S. Navy Band Sea Chanters, the U.S. Air Force Singing Sergeants, the Armed Forces Color Guard and Service Color Teams provided by the Military District of Washington, D.C.





Broadway To Vegas is supported through advertising and donations. Priority consideration is given to interview suggestions, news, press releases, etc from paid supporters. However, no paid supporters control, alter, edit, or in any way manipulate the content of this site. Your donation is appreciated. We accept PAYPAL. Thank you for your interest.





ART AND ABOUT


RICHARD ESTES' REALISM

This is not a photograph. Rather, a painting by Richard Estes.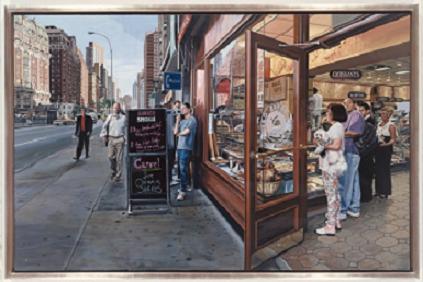 co-organized by the Portland Museum of Art and the Smithsonian American Art Museum, this exhibition is the most comprehensive survey since 1991 of the paintings of Richard Estes, the foremost practitioner of American photorealism. Estes' paintings which look like photographs, generally consist of reflective, clean, and inanimate city and geometric landscapes. He is regarded as one of the founders of the international photo-realist movement of the late 1960s, with painters such as Ralph Goings, Chuck Close, and Duane Hanson.

Encompassing more than 45 works,co-curated by Patterson Sims and Jessica May, the show spans from Estes' first mature New York City facades and scenes of the late 1960s to panoramic views of Manhattan and numerous other cities and natural sites.

The exhibition offers new perspectives onto Estes, renowned for his precise, crystalline style, as a painter both of the urban and natural worlds, balancing his interest in the dense fabric of New York and other large cities with his close attention to the coast of Maine and the woods of Mount Desert Island, where he has spent part of each year since the late 1970s.

Most recently, Estes imbued images of New York City at night with sunlit luminosity. Select examples of Estes' rare portraits will also be included in this five-decade survey of his paintings.

A visionary with an eye for melding light, reflection and perspective, beginning around 1967, he began to paint storefronts and buildings with glass windows and, more importantly, the reflected images shown on these windows. The paintings were based on color photographs he would take, which trapped the evanescent nature of the reflections, which would change with the lighting and the time of day. Estes' paintings were based on several photographs of the subject.

Born in Illinois, Estes celebrated his 82nd birthday on May 14, 2014. At an early age, Estes moved to Chicago with his family, where he studied at the Art Institute of Chicago. He frequently studied the works of realist painters such as Edgar Degas, Edward Hopper, and Thomas Eakins. After he completed his course of studies, Estes moved to New York City and, for the next ten years, worked as a graphic artist for various magazine publishers and ad agencies in New York and Spain. During this period, he painted in his spare time. By 1966 he was financially able to "quit his day job".

The Portland exhibition traces his career from the 1960s to the present, with New York scenes and landscapes of Mount Katahdin and Acadia National Park. There are several paintings from Europe and portraits as well.

May 22 - September 7, 2014 at the Portland Museum of Art in Portland, Maine.


SWEET CHARITY


MUSIC ICONS AUCTION

Lady Gaga's prized red Rolls-Royce Corniche III convertible. Photo: MusiCares.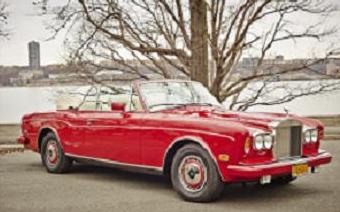 hammered down by Julien's Auctions took place at the Hard Rock Cafe in New York City on May 17.

Lady Gaga put her prized red Rolls-Royce Corniche III convertible up for bid, the first time she has ever auctioned a car for charity. Other incomparable auction items were from The Beatles, Elvis Presley, Jimi Hendrix, Madonna, and various icons of music past and present.

Highlights included a rare 1962 Rickenbacker guitar played by George Harrison and John Lennon. This historic guitar was used at The Abbey Road Studios Recording of I Want To Hold Your Hand along with other stage performances. Photographs also show John Lennon playing the guitar backstage.

Julien's assembled an extensive collection of Elvis Presley items that were offered for sale. Among them was a stage worn jumpsuit, signed pieces, as well as Elvis Presley's personal and gifted jewelry. Michael Jackson fans were eager to gain possession of an array of items from his life and career including jackets and clothing worn on stage, signed albums and lyrics, stage worn shoes and many more items from the legendary King of Pop.

Proceeds raised from the auction will be donated to MusiCares, which provides financial aid to struggling musicians.

PRINCE WILLIAM hosted a gala three course dinner at Windsor Castle to benefit the The Royal Marsden cancer hospital in London.

In attendance were 220 A-listers including celebrities Kate Moss, Helena Bonham Carter, Cate Blanchett, model Cara Delevingne, and Vogue editor Alexandra Shulman.

Also enjoying the evening were Benedict Cumberbatch, Emma Watson and Mario Testino.

Downton Abbey was well represented. Gowned in a slinky, silver creation which included all-over embellishment was Laura Carmichael who is Lady Edith Crawley. Allen Leech, who plays former chauffeur Tom Branson was there as was Lily James who portrays Lady Rose MacClare. For the evening she wore a black floor-length feathered gown which featured a sequinned top and a short train.

The real star of the evening was fashion designer Ralph Lauren, who not only funded the dinner but announced he is bankrolling the new Ralph Lauren Breast Cancer Centre at the hospital.

Lauren, who had a benign brain tumor removed 25 years ago and lost his close friend Nina Hyde to breast cancer in 1990, has donated millions to cancer research around the world over the past 20 years. He already contributes proceeds from UK sales of his Pink Pony range of clothing and accessories to The Royal Marsden, of which the Duke of Cambridge is President.

After sipping champagne and enjoying canapes in the castle's Grand Waterloo Chamber the guests made their way into the Great Hall, where they took their places at two long rows of tables. The Duke sat between Ralph Lauren's wife Ricky and The Royal Marsden's chairman Ian Molson. Opposite him was Ralph Lauren, who had Cate Blanchett on his left and Lady Bamford, wife of the JCB founder Lord Bamford, to his right.

Those invited are all friends or supporters of the hospital, and after dinner they enjoyed a performance by the award-winning singer Emeli Sande.

Prince William officially thanked Lauren for his "incredibly generous" announcement that he would fund the new breast cancer research unit at the hospital's Chelsea location.

He added: "I am enormously grateful to Ralph Lauren for his generosity, and to all of you who so kindly support the hospital. You should know that what you do saves lives and gives hope to thousands of people."

The Royal Marsden is the oldest, largest and most comprehensive cancer centre in Europe, with a history of ground-breaking research. The Duke became President of the hospital in 2007, taking up a position once held by his mother.








THE MUSIC GOES ROUND AND ROUND


LOVE DUETS from Richard Tucker Award-winners tenor Stephen Costello and soprano Ailyn Pérez, recorded for Warner Classics.

Who?

Broadway buffs might not have heard of them, while opera fans probably have seen them perform. They deserve to be instantly, internationally recognizable household names. Two of the most glorious voices to recently emote from human forms. They are also attractive. What may be either a curse or a blessing for the singing couple is that since 2008 they have been married to each other, having met while attending the Academy of Vocal Arts. The fervent hope is that they not only remain married, but hopelessly in love with each other. That makes working together a lot easier.

Costello didn't grow up intending to headline the world's opera stages. As a child he listened to Elvis. While most boys wanted to play the guitar, Costello was intent upon becoming a trumpet player. While attending George Washington High School in Northeast Philadelphia he appeared as Lieutenant Cable in South Pacific, which perhaps inspired him to enroll in the University of the Arts as a musical theater major. He likes to refer to himself as a "musical theater junkie".

Television viewers enjoyed this couple on the PBS broadcast of the Met's Anna Bolena in which Costello sang the part of Lord Percy, Anna's former lover.

He has an upcoming gig in the Bernsteing musical Candide and he'll sing Camille in the Met's new Merry Widow in April 2015.

Two items on his bucket list are to play Tony in West Side Story and to sing on The Tonight Show Starring Jimmy Fallon.

This elegant CD is a collection of favorite romantic duets from opera and musical theater. The music moves from the romantic operas of Puccini ("Oh Soave Fanciulla" from La Bohème), Massenet ("N'est-ce plus ma main") and Verdi (Traviata's "Un dì felice," words which the couple have engraved on their wedding rings) to the tender lyricism of Broadway hits such as Bernstein's West Side Story ("One hand, one heart"), Rodgers & Hammerstein's Carousel ("If I loved you"), and more.

Stephen Costello, born in Philadelphia in 1982, and Ailyn Pérez, the first Hispanic ever to win the Richard Tucker Award, leave no doubt that the complimentary worlds of opera and Broadway are in good vocal hands.



The BBC Symphony Orchestra is conducted by Patrick Summers who is the Houston Grand Opera Artistic and Music Director, as well as Principal Guest Conductor for San Francisco Opera.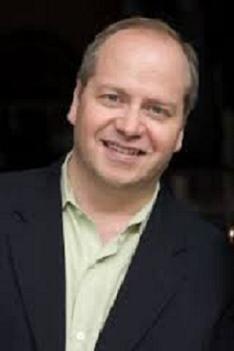 This CD permits them to show their versatility. They're backed by the BBC Symphony Orchestra conducted by Patrick Summers who is the Houston Grand Opera Artistic and Music Director, as well as Principal Guest Conductor for San Francisco Opera. Listen to those musicians play on this CD and you'll immediately understand why only world class musicians need audition.

On the opera side, Massenet, Mascagni, Verdi, Donizetti, Gounod, Puccini are all represented in Love Duets.

Costello offers luxurious velvet tones, polished dramatic skills, brighter timbre, and a Veriian amplitude as well as the grace and charm of the typical Donizetti comic music.

While both singers possess full-bodied melodic voices, each also has the ability to vocally charm and wax poetically.

This has been a busy year for them with back-to-back Washington National Opera debuts in Moby-Dick (February 22-March 8) and Elixir of Love (March 20-29), both in the Kennedy Center Opera House. On Tuesday, May 20, the couple wrap a herald engagement starring in La traviata, Verdi's tragic tale of a Parisian courtesan who sacrifices all for love, vividly told in Richard Eyre's production at the Royal Opera House in London. Allyn stars as Violetta Valéry and Costello as Alfredo Germont. It should be no surprise that Verdi is featured on this CD.

Their singing of 'Un dì felice, eterea,' is from the opening act of La traviata in which Alfredo expresses his flourishing love to Violetta.

The couple brings the production to the San Francsico Opera, opening on July 5, and perform An Evening with Stephen Costello and Ailyn Pérez on Wednesday, September 10, 2014 at the Kennedy Center in Washington, DC. Together with piano accompaniment by Danielle Orlando, Costello and Pérez will offer "a wonderfully charming evening of stories and song."

On Saurday, May 24, Perez launches the new season at the Hamburg State Opera in Rigoletto, which is also featured on this CD with renditions of Signor nè principe and È il sol dell'anima where Pérez knocks top B flat to the top balcony. Her notes are clear and pure. She effortlessly climbs the scale.

Aurally, Love Duets is a stunningly gorgeous presentation of both opera and Broadway songs.

The most beautiful version - ever - of One hand, one heart from West Side Story opens the Broadway show segment of this CD. The arrangements are stellar, with a memorable, though subdued flute segment wrapped in embracing violins.

A sweeping wistful rendition of If I Loved You from Carousel, and the bell ringing tones of I'll Know from Guys and Dolls follow. While the gold standard of the song And This is My Beloved was sung by Vic Damone and Ann Blyth in the movie Kismet, Perez equals Blyth. Damone is a world class singer with a voice even Sinatra and Tony Bennett declared to be perfection. Damone's rendition of And This is My Beloved would be difficult to equal, although the duet on this CD is totally enjoyable.

There are only 11 selections. One wishes there were 20 more, but listeners can compensate by listening to the CD over and over and over.

Recorded December 9-11, 2013 at Studio I, BBC Maida Vale, London. Producer Stephen Johns. Recording engineer Philip Burwell. Editor Julia Thomas. Mixing Philip Hobbs.

A CD dedicated to the memory of Richard Tucker. The accompanying booklet is in both English, German and French. Well laid out with excellent photography by Molina Visuals and Paul Bates.


SPREADING THE WORD


LADY GAGA brings her tour to the UAE, when the pop diva performs in a Dubai concert on September 10 at the Meydan Race course. Her concert will be "edited with respect to the local law and culture."

TONY AWARD WINNER JOAN PLOWRIGHT has retired from acting at age 84 due to her loss of eyesight. Her career spans 60 years.

Plowright's vision began to decline 10 years ago from muscular degeneration. She did make an appearance last month at St. Mary's House in Bramber to be interviewed by director Richard Digby Day about her life. It is reported that she has completely lost her eyesight.

The Tea with Mussolini star is the widow of acting legend Laurence Olivier. The Laurence Olivier Awards were named in honor of him in 1984.

Plowright made her debut in Sara Crewe (1951). She took home the Tony for A Taste of Honey. She was nominated for an a best supporting actress Oscar for her performance in the 1992 film Enchanted April.

Plowright has also been seen on Broadway in The Chairs and The Lesson, Filumena, The Best House in Naples and The Entertainer, in which she appeared with Olivier.

STARS IN THE ALLEY will take place in Broadway's Shubert Alley, on May 21, 2014.

The free outdoor concert in the heart of the theatre district will celebrate Broadway with star appearances and exciting performances from new shows and long-running favorites, to add to the festivities leading up to the Tony Awards.

2014 Tony nominated actors/actresses scheduled to appear include: Adriane Lenox (After Midnight), Bryce Pinkham (A Gentleman's Guide to Love & Murder), Kelli O'Hara (The Bridges of Madison County), Lena Hall (Hedwig and the Angry Inch), Andy Karl (Rocky), Joshua Henry (Violet), and Tyne Daly (Mothers and Sons) as well as performances from all 2014 Tony Award-nominated musicals now in performance on Broadway including After Midnight, Aladdin, Beautiful - The Carole King Musical, The Bridges of Madison County, Bullets Over Broadway, Cabaret, A Gentleman's Guide to Love & Murder, Hedwig and the Angry Inch, If/Then, Les Misérables, Rocky and Violet.

The Tony Awards will be broadcast in a live three-hour ceremony from Radio City Music Hall, on the CBS television network on Sunday, June 8, 2014.

THE DRAMATURG/PRODUCER: A SYMPOSIUM ABOUT AN EMERGING PROFESSION is a full-day symposium which aims to investigate and document the increasing prominence of dramaturgy-driven projects and ways in which dramaturgs are expanding and fusing their roles in American theatre.

Afternoon activities will include professional and project development workshops helmed by leading practitioners. The symposium will conclude in the evening with additional presentations and a panel discussion about new ways of considering the dramaturg in the contemporary theatre landscape.

Presented in Partnership with LMDA, co-curated by Leah Hamos and Amy Jensen.

May 21 at the Segal Center in New York City. The Graduate Center, CUNY, of which the Martin E. Segal Theatre Center is an integral part, is the doctorate-granting institution of The City University of New York (CUNY).

THAT WOMAN: THE LIFE OF WALLIS SIMPSON a Historical Royal Palaces lecture by Anne Sebba, author of the bestselling book That Woman: a Life of Wallis Simpson Duchess of Windsor.

Wednesday May 21 at the Beverly Hills Women's Club in Beverly Hills, CA and the following day at the Arader Galleries in San Francisco, CA.

THE 6th ANNUAL DUBAI TANGO FESTIVAL takes place May 21-25 at the the Meydan Hotel in Dubai, UAE.

The 6th Dubai Tango Festival will host various tango dance workshops, milongas, an unparalleled tango dance night and a gala dinner.

AUSTRIAN DRAG STAR Conchita Wurst has been crowned the winner of the 59th annual Eurovision Song Contest held in Denmark's capital, Copenhagen. The singer, whose real name is Tom Neuwirth, won with the song Rise Like a Phoenix.

The Netherlands finished second with Sweden in third place.

Some 26 countries performed at the B&W Hallerne arena for an expected television audience of more than 120 million fans.

GARY BURGHOFF the actor known for playing Charlie Brown in the 1967 Off-Broadway musical You're a Good Man, Charlie Brown, winning an Emmy for his portrayal of Radar O'Reilly on M.A.S.H., is also a jazz drummer. He was the drummer for a band called the Relatives in 1968. Actress Lynda Carter was the band's singer. For three months the group played in a lounge at the Sahara Hotel in Las Vegas.


SONGWRITER EQUITY ACT GAINS MOMENTUM
Rep. Doug Collings (R-GA)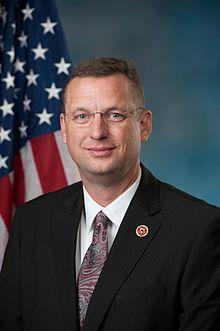 On February 25, 2014 Rep. Doug Collings (R-GA) introduced a bill which bill basically amends two outdated portions of the Copyright Act.

On March 20, 2014 it was referred to the Subcommittee on Courts, Intellectual Property, and the Internet.

Songwriter Equity Act of 2014 - Amends federal copyright law regarding the exclusive rights of sound recording copyright owners to remove a provision that prohibits license fees payable for the public performance of sound recordings, by means of a digital audio transmission, from being taken into account in any administrative, judicial, or other governmental proceeding to set or adjust the royalties payable to copyright owners of musical works for the public performance of their works.

Requires Copyright Royalty Judges (CRJs), when setting royalty rates under the compulsory license available for the reproduction and distribution of musical works (commonly referred to as a "mechanical license"), to establish rates and terms that most clearly represent the rates and terms that would have been negotiated in the marketplace between a willing buyer and seller.

Requires CRJs, in establishing such rates and terms, to base their decision on marketplace, economic, and use information presented by the participants. Allows consideration of comparable uses and circumstances under voluntary license agreements.

The first part of May saw Congressman Adam B. Schiff (D-CA) join in support of the Songwriter Equity Act. Rep. Schiff is a founder and co-chair of the Congressional International Anti-Piracy Caucus, a bipartisan group of House and Senate lawmakers dedicated to working with America's international trade partners to secure the enactment of strong copyright laws and the vigilant enforcement of that intellectual property.

If enacted, the SEA would make much needed updates to the copyright law to level the playing field for songwriters, composers, and publishers to earn a fair wage for their creative efforts.

On May 12, 2014 Neil Portnow President/CEO of The Recording issued the following statement:

"The Senate's introduction of the Songwriter Equity Act brings us an important step closer to our mission of 'Fair market pay for all music creators across all platforms.' We thank Sens. Lamar Alexander, Bob Corker, and Orrin Hatch for joining their House colleagues led by Rep. Doug Collins to help establish a level playing field for all music makers."



ACADEMY AWARD WINNER ESTELLE PARSONS will be presented the Lifetime Achievement Award Obie during the Village Voice's 59th Annual Obie Awards, which will be held May 19 at Webster Hall in New York City.

Parsons is a member of The Actors Studio and was inducted into the Theater Hall of Fame in 2004.

Tamara Tunie and Hamish Linklater will co-host the award ceremony.

Presenters for the evening will include Betsy Aidem, Harvey Fierstein, Lena Hall, LaTanya Richardson, Andy Karl, David Bar Katz, Cristin Milioti, Kelli O'Hara, Lily Rabe and Stephen Trask.

Attendees will also be treated to a performance from the critically acclaimed Public Theater musical Fun Home.



OUR COUNTRY'S GOOD by Timberlake Wertenbaker based on The Playmaker by Thomas Keneally.

Directed by Max Stafford-Clark.

In the penal colony of Sydney in 1789 a ragtag cast of convicts puts on a play under the guidance of an earnest young marine officer. As the barriers between captors and captives break down, they start to discover each other, both onstage and behind the scenes.

Based on a true story, Our Country's Good celebrates the 25th anniversary of its premiere at London's Royal Court Theatre, before it transferred to the West End and Broadway and won the Olivier Award for Play of the Year.

May 21 - June 29, 2014 on the McGuire Proscenium Stage, Guthrie Theater in Minneapolis.

ONCE a musical stage adaptation based on the 2006 film of the same name. The book was written by Enda Walsh. The show includes all of the beloved songs written by Glen Hansard and Markéta Irglová.

Winner of eight 2012 Tony Awards including Best Musical featuring an impressive ensemble of actor/musicians who play their own instruments onstage, Once tells the enchanting tale of a Dublin street musician who's about to give up on his dream when a beautiful young woman takes a sudden interest in his haunting love songs. It's an unforgettable story about going for your dreams… not living in fear… and the power of music to connect all of us.

The tour cast will feature Stuart Ward* (Guy), Dani De Waal (Girl), Ray Bokhour (Da), Matt Deangelis (Švec), John Gardner (Eamon), Donna Garner (Baruška), Evan Harrington (Billy), Ryan Link (Emcee), Benjamin Magnuson (Bank Manager), Alex Nee (Andrej), Erica Swindell (Ex-Girlfriend), Kolette Tetlow (Ivanka), Claire Wellin (Réza), Estelle Bajou, Stephen McIntyre, Zander Meisner, Tina Stafford, Tiffany Topol and Matt Wolpe.

May 20-25, 2014 Reynolds Hall in The Smith Center, Las Vegas.

THE TEMPEST by William Shakespeare, adapted and directed by Aaron Posner and Teller with magic by Teller - of the legendary Penn and Teller.

Music by Tom Waits and Kathleen Brennan and movement by Matt Kent of Pilobolus.

Experience Prospero's wizardry as never before in this startling production, featuring magic created by Teller. When shipwrecked aristocrats wash up on the shores of Prospero's strange island, they find themselves immersed in a world of trickery and amazement, where Tom Waits and Kathleen Brennan's Dust Bowl balladry, Teller's magic, and Pilobolus's movement animate the spirits and monsters.

Starring Tom Nelis as Prospero with Louis Butelli as Antonio, Nate Dendy as Ariel, Dawn Didawick as Gonzala, Christopher Donohue as Alonso, Joby Earle as Ferdinand, Zach Eisenstat and Manelich Minniefee as Caliban, Charlotte Graham as Miranda, Eric Hissom as Stephano, Jonathan Kim as Trinculo and Edmund Lewis as Sebastian. They are joined by musicians Shaina Taub, Miche Braden, Michael Brun and Nate Tucker.

The creative team also includes scenic designer Daniel Conway, costume designer Paloma Young, lighting designer Christopher Akerlind, sound designer Darron L. West, music director Shaina Taub, magic consultant Johnny Thompson, magical prop designer Thom Rubino and instrument designer Kenny Wollesen.

The Tempest is a co-production with The Smith Center for the Performing Arts in Las Vegas, Nevada. Performances through June 15 at The American Repertory Theater, (A.R.T.) at Harvard University's Loeb Drama Center in Cambridge, MA.

O WALTER, MY WALTER written and directed by Elena Zucker.

Featuring physical theater actors: Andrew Baldwin, Richard Crawford, Mischa Ipp, Scott Janes, Timur Kocak, Jenny Lee Mitchell, Vicki Oceguera, Michael Villastrego, and William Webber.

O Walter, My Walter is inspired by the crisis in veteran care at The Walter Reed Army Medical Center, The play is a dark, absurdist farce centered on the buying and selling of legs, arms, hearts, minds and souls. Set in a dilapidated military hospital where everyone is named Walter.

Set Design is by Simon Harding. Lighting Design by Zach Murphy.

Previews for the Off Broadway play began May 15 and the opening is Monday, May 19 for the limited engagement at The Celebration of Whimsy Theatre in New York City.


WHO'S WHERE


THE EAGLES open a two night gig Thursday, May 22, at the Ziggo Dome in Amsterdam. Next Sunday, May 25, they are at the Sportpaleis Antwerpen in Merksem, Belgium.

BRUNO MARS has a two night stand in Las Vegas beginning Friday, May 23, at The Cosmopolitan.

MICHAEL BOLTON continues his UK tour with a stop Tuesday, May 20, at the Cliffs Pavilion in Southend-On-Sea. Thursday's gig is at Royal Albert Hall in London.

DOLLY PARTON has a two night stand May 22-23 at the Hard Rock in Vatoosa, OK. Next Sunday, May 25, she is in the spotlight at Harrah;s Cherokee Casino in Cherokee, NC.

CHELSEA HANDLER brings her tour to the Casino Rama in Rama, Ohio on Thursday, May 22. On Saturday she'll be in the spotlight at the Mohegan Sun in Uncasville, CT. Next Sunday she'll be on stage at Caesars in Atlantic City.

LADY GAGA entertains Tuesday, May 20, at the Xcel Energy Center in St. Paul, MN. On Thursday her tour stops at the MTS Centre in Winnipeg, Canada. Next Sunday, May 25, she stars at the Scotiabank Saddledome in Calgary, Canada.

NEW KIDS ON THE BLOCK are in Germany this week with a stop Monday, May 19 at the Palladium in Cologne. On Wednesday they sing at the Tempodrom in Berlin.

EMMYLOU HARRIS the Country Music Hall of Fame star revisits her Grammy Award winning album Wrecking Ball, accompanied by producer Daniel Lanois. May 25-26 at the Barbican in London.

ROD STEWART takes to the Times Union Center in Albany, NY on Friday, May 23. Next Sunday, May 25, the show is at the Mohegan Sun Arena in Uncasville, CT.


FINAL OVATION


MARK W. JONES CEO and President of the New Jersey State Theatre died May 12, 2014 after a long battle with cancer. His passing was announced by the State Theatre.

"The State Theatre and the entire arts community have lost a remarkable leader and an amazing human being. Mark dedicated his life to the arts, inspiring everyone whose life he touched. No words can adequately express our sadness at his passing, nor our gratitude for the opportunity to work with him," the release stated.

As the fifth President and Chief Executive Officer of the State Theatre in New Brunswick, NJ. Jones assumed his duties on January 3, 2011.

Working more than three decades for many cultural institutions, Jones came to the State Theatre with a wealth of experience. Most recently, he spent three years at the helm of Millburn, NJ's Paper Mill Playhouse, as executive director. In that capacity, when the Paper Mill theatre faced financial woes in 2007 and was in danger of shuttering, Jones was instrumental in securing a deal between the playhouse and the town of Millburn, NJ, which purchased the theatre and leased it back to the organization for 75 years.

Prior to his time at Paper Mill, Jones was the executive director for Shakespeare & Company in Lenox, MA. In addition, he spent 12 years as the executive director for the Jose Limon Foundation in New York, and also worked with New York's Glimmerglass Opera and the Music-Theatre Group.

A New Jersey native, born and raised in Ewing Township, Jones was a graduate of Rider University in Lawrenceville. He received additional education at the Graduate School of Business, Stanford University, as well as the Harvard University/John F. Kennedy School of Government.

NANCY MALONE an Emmy award winning producer died May 8, 2014 at City of Hope National Medical Center in Duarte, CA from pneumonia that arose from complications of leukemia. she was 79.

Malone was on the cover of Life magazine at age 11, had a starring role on Broadway at 17 and worked steadily as an actress in television in her 20s and 30s. As a director she worked on shows such as Dynasty, Cagney & Lacey and Star Trek: Voyager.

Although Malone credits several men with helping her make the transitions in her career, she also was the victim of prejudice against women. In the mid-1970s, Malone was made a vice president for television at 20th Century Fox, but not on a level playing field.

"The guys made more money than me, and I was doing the same job," she said in a 2010 interview recorded by the Academy of Television Arts & Sciences. In her early years as a producer, some directors and crew members would hardly talk to her. It led her to become a founding member of the Women In Film support and networking group in 1973.

She was born Ann Maloney on March 19, 1935, in Queens Village on Long Island in New York. When she was in grade school, photos of her taken as a lark led to her being signed by a prominent modeling agency. With her hair in pigtails, she was the cover girl on the 10th anniversary issue of Life in 1946. As she got radio work, an agent suggested she change her name.

Taking acting seriously as a teenager, Malone studied at the famed Actors Studio. In 1952 she had the title role in the Broadway comedy Time Out for Ginger. In addition to theater, she got work in early television, sometimes simultaneously. At one point she was on the live soap opera The Guiding Light, filming scenes for her costarring role in the TV series The Naked City and appearing in a play, all in the same day.

Malone moved to Los Angeles in 1965 and continued acting, but was unhappy with the roles offered women.

She made the leap into the producing/directing end of the business. The first TV film she produced was 1975's Winner Take All with Shirley Jones, a ratings hit on NBC, leading to a job at Fox where she stayed for three years. Back on her own, she produced the 1978 TV movie about divorce, "Like Mom, Like Me," starring Linda Lavin, and other films. She was an Emmy for producing the 1993 TV special Bob Hope: The First 90 Years.

Malone has no immediate survivors.

DOUG HALE stage, television and film actor died died at his home in Woodland Hills, Calif., on April 25, 2014 following a brief illness. He was 73.

His acting career began onstage by studying at the Neighborhood Playhouse with Stanford Meisner, at the HB Studio with Herbert Berghoff and Uta Hagen, at the Pasadena Playhouse and with the theatrical department at the U. of Georgia. He performed in New York - on and Off Broadway - in plays including Ballad of the Sad Café, Telemachus Clay, A View From the Bridge, King Lear, As You Like It, Richard II, Joe Egg, The Price, Private Lives, Night Must Fall, Who's Afraid of Virginia Woolf, Cat on a Hot Tin Roo and Arsenic and Old Lace.

Born in Athens, Ga., Hale began studying the cornet/trumpet when he was 5 and began his acting career at age 8 in a play at the U. of Georgia. After WWII, he played taps at funerals. At age 12 he began playing the trumpet professionally with the University of Georgia Dance Band. While in college, he spent two summers in Las Vegas playing the trumpet with the Glenn Miller Orchestra conducted by Ray McKinley.

Hale attended UC Berkley and finished his education at the U. of Georgia, receiving a BA in English in 1963 and post graduate degree in 1966 specializing in Medieval Literature and Linguistics. During his early teaching career, he was a professor of English at the U. of Georgia, followed by the U. of North Carolina Chapel Hill and finally Columbus College (Columbus State U.), where he was instrumental in setting up the graduate program in the English department. He retired from teaching to pursue a full-time acting career. In the fall of 1965 he joined the United States Air Force Reserves, and he was a cargo pilot during the Vietnam War. He was honorably discharged as a captain in March 1978.

He is survived by his wife, Mary Anne; a stepson; and a grandson.















Next Column: May 25, 2014
Copyright: May 18, 2014 All Rights Reserved. Reviews, Interviews, Commentary, Photographs or Graphics from any Broadway To Vegas (TM) columns may not be published, broadcast, rewritten, utilized as leads, or used in any manner without permission, compensation and/or credit.
Link to Main Page
---
Laura Deni



For the snail mail address, please E-mail your request.
CLICK HERE FOR COMMENT SECTION