! >
Broadway To Vegas
  SHOW REVIEWS CELEBRITY INTERVIEWS GOSSIP NEWS

| | |
| --- | --- |
| | |




HANS CHRISTIAN ANDERSEN - - STAND BY YOUR MAN - - MEMORIAL DAY JAZZ - - ULTIMATE BROADWAY 2 - - LES MIZ FINALE - - PARIS REVIEW ANNIVERSARY - - BRINGING THE DOUGH TO VEGAS - - MINNIE DRIVER TO STAR IN FUNNY GIRL - - DONATE . . . Scroll Down



By: Laura Deni

BARRICADE STORMED NO MORE


Les Miserables has been bringing Broadway audiences to their feet for 16+ record breaking years making it the second longest running show in Broadway history.

Today, May 18th, the barricade will be stormed for the last time at The Imperial Theatre after the 6,680th performance.

The eight-time Tony winner On Jan. 25, 2002, with performance No. 6,138, Les Miserables surpassed A Chorus Line, to become the second longest running production in Broadway history after Cats.

The final performance is by invitation only, to accommodate the hundreds of alumni who've worked on the Cameron Mackintosh show for the past 16 years.

Also invited is the E-Bay winner of two tickets. The current cast and company put the pair of tickets up for sale last Wednesday, with the proceeds to benefit Broadway Cares/Equity Fights AIDS.

The auction closed last Wednesday. Bidding on the reserve price auction began at $50 with 21 different bidders posting 54 bids, driving the winning bid up to $18,750.00. That was won by somebody calling themselves cammacfan, which could mean Cammeron Mackintosh Fan.

That person and guest will "Join in the crusade" and "receive a pair of orchestra tickets to this historic closing performance and join cast members past and present as well as members of the creative team for the celebration immediately following the show. Drink with "them" to days gone by at The Summer Garden located at the historic Rockefeller Center. It is certain to be a very moving yet exciting evening.

That excitement will crescendo when more than 300 performers sing the special finale, including cast members from the original company, the current company and 41 children from New York, New Jersey, Connecticut and Pennsylvania who appeared in recent productions of the "school edition" of Les Miserables, which is a tailored script geared towards the high-school audience.

Also on hand will be the original creative team, including producer Cameron Mackintosh, authors Alain Boublil and Claude-Michel Schonberg and co directors Trevor Nunn and John Caird.

415 actors have performed in the Broadway company, including: 15 Valjeans, 18 Javerts, 22 Fantines, 21 Eponines, 11 Cosettes, 14 Mariuses, 5 Thenardiers, 10 Madame Thenardiers, 11 Enjolrases, 42 Gavroches and 46 Young Cosettes.

There have been over 200,000 revolutions of the onstage turntable.

The Broadway production has used more than 338,000 pounds of dry ice for stage effects, 132,291 batteries for mics, 1,352,000 yards of thread for costume repairs, 748,800 Wet-Ones to remove "dirt" make-up and 6,680 loaves of bread.

1,633 people have worked on the show in various capacities. Each performance used 392 costumes, consisting of 1,782 items and 31 wigs.


THE MUSIC GOES ROUND AND ROUND


ULTIMATE BROADWAY 2 a follow up to the 1998 Ultimate Broadway release by Arista Records, is a magnificent collection of tunes on a must have CD. Released on RCA Victor this brilliantly constructed compilation is billed as "A musical photo album, offering pictures of sound of some of the shows you may have encountered on Broadway, as well as touring productions, in the first year of the third millennium."

The recording begins with music from two of Broadway's newest productions, Jule Styne's Overture from Gypsy, performed by the London Cast Orchestra, and I, Don Quixote performed by Tony-winner Brian Stokes Mitchell and Ernie Sabella from the 2002 production of Man of La Mancha.

The finale from another recent revival, Oklahoma!, is also included, with the company singing the title song and Oh What a Beautiful Mornin'.

Gypsy is from the London cast recording while Oh What a Beautiful Mornin' is from the original cast recording of an earlier revival.



Bebe Neuwirth as Velma Kelly and the Merry Murderesses of the Cook County Jail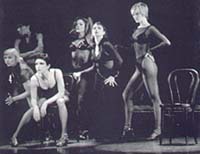 Ultimate Broadway 2 features many performances by stars in their Tony Award-winning roles: Natasha Richardson, who won a Tony Award for Best Performance by an Actress in a Musical in 1998 for Cabaret, performs the title track from the timeless Kander and Ebb musical. Bebe Neuwirth, a Tony-winner for Chicago, is joined by Ann Reinking on All That Jazz from the musical that has now become an Oscar-winning film.

From the Best Original Score Tony-winner, Ragtime: The Musical, comes three-time Tony-winner Audra McDonald's haunting performance of Your Daddy's Son.

Springtime For Hitler from The Producers is the superb film soundtrack company chorus with Mel Brooks in a cameo voice.

Randy Graff offers a powerful delivery on The Next Best Thing To Love from A Class Act.

Time Wrap from The Rocky Horror Show has Raul Esparza, Daphne Rubin-Vegaa and Dick Cavett leading the 2001 revival cast in this instructional ditty.



Sutton Foster as Millie Dillmount in Thoroughly Modern Millie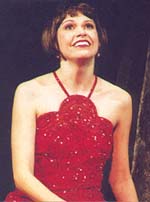 Sutton Foster sings the joyous ballad Gimme Gimme that won her Tony the Award in 2002 for Thoroughly Modern Mille.

Keeping it all in the family, her brother, Hunter Foster leads the cast - Rick Crom, Ken Jennings, Megan Lawrence, Rachel Coloff, Victor W. Hawks, Spencer Keyden, Lawrence Street and Kay Walbye - of the triple Tony-winner, Urinetown, in the invigorating, pseudo-gospel number, Run, Freedom, Run.

Colm Wilkinson and the London Philharmonic Orchestra conducted by Mike Batt offer The Music of the Night from The Phantom of the Opera taken from Wilkinson's album Stage Heroes.

Reissue Engineer Mike Barnard.

VIC DAMONE is a man Frank Sinatra admitted he envied. Referring to Damone's singing ability, the Chairman of the Board said "he has the best pipes in the business."

Damone's voice box, plus his ability to put meaning into a lyric, placed him on top of the charts with three dozen or so hits including the Oscar nominated Affair to Remember and Wonder Why as well a gold discs for On the Street Where You Live, Again and You're Breaking My Heart.

The legendary baritone, who retired from active performing in 2001 following a stroke, not only feels fine but has resumed vocalizing.

This album of previously unreleased Damone tracks, includes the definitive lyric interpretation of Andrew Lloyd Webber's All I Ask of You from Phantom of the Opera.

The CD features Damone in a variety of styles, from just the crooner backed by a guitar, to full orchestra - with all kinds of musical fun in between. Vic Damone Signature Album Vol 1 available for purchase through the Vic Damone website.

BARBARA COOK will sign copies of her new Mostly Sondheim DVD at Tower Records, NYC on May 20 at 6 PM. The DVD of the acclaimed concert will be released that day by KOCH Vision.


JAZZ MEMORIAL DAY WEEKEND


For the 30th consecutive Memorial Day weekend, the Sacramento Traditional Jazz Society presents the Sacramento Jazz Jubilee, May 23-26.

The world's largest traditional jazz festival will feature some 12 dozen world famous jazz bands.

Presiding over Jubilee XXX as Emperor will be Johnny Varro, Jazz Pianist, whose professional resume lists a stellar roster of jazz greats with whom he has played over more than half-a-century – Bobby Hackett, Eddie Condon, Charlie Shavers, Billy Butterfield – and so many more immortals.

Headlining the gala entertainment: Lawrence Welk Show keyboard stylist Jo Ann Castle. And Las Vegas sends hilarious "jazzy" comedian Pete Barbutti.



Pete Barbutti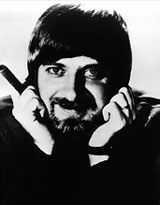 Jubilee favorites the Jim Cullum Jazz Band from San Antonio, who broadcast from the famed Riverwalk every weekend over Public Radio, are back. Also starring will be the Side Street Strutters, who made their Jubilee debut way back in '85, while they were students at Arizona State, who were such an enormous hit, they've been playing at Disneyland ever since. Re-creating the gazebo-in-the-park era will be Mr. Jack Daniel's Original Silver Cornet Band.

The roster of guest artists features clarinet star Bob Draga, trombonist Bill Allred, and sax virtuosi Tommy Newsom and George Probert. Add to this three bands made up of all star musicians led respectively by guitarist Howard Alden, cornetist Tommy Saunders, and clarinetist Sam Most and you have a potpourri of premium jazz.

In honor of the 30th Anniversary, Jubilee is bringing back many veterans from past years. Among these all-time favorites are the New Black Eagles (Boston), Buck Creek Jazz Band (Washington, D.C.), Kinda Dixie (Las Vegas), Igor's Jazz Cowboys (Tempe, AZ), Big Tiny Little and the Show Band (Reno), Paco Gatsby (Guatemala), Uptown Lowdown (Seattle), Zydeco Flames, Night Blooming Jazzmen (Los Angeles), Climax Jazz Band (Toronto), Queen City Jazz Band (Denver), and many more.



Oregon Jazz Band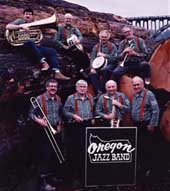 Also, veterans of the past 30 years who haven't missed a single performance in the entire history of the Sacramento Jubilee – Sacramento's Fulton Street Jazz Band and the Oregon Jazz Band, in its 56th year, ranks as oldest, continually-playing American Dixie land band in the world.

The international band lineup includes newcomer Zenith Hot Stompers from Oxfordshire, England. Popular favorites returning from outside the U.S. include the Big Band Trio and Jumpin' Jive Orchestra from Canada; Greentown from Slovenia; the Jazzin' Jacks from Sweden; and Scotland's Fat Sam's Band.

Jubilee attracts throngs of more than 100,000 over Memorial Day weekend, at more than 40 venues: Old Sacramento, where it all began in 1974; Downtown Sacramento; the Radisson Hotel; the Red Lion Hotel; DoubleTree Hotel; and Cal Expo. In observance of Memorial Day, the veterans of all of America's wars are remembered and honored at Jubilee's Annual Salute to Veterans, Monday, 9 a.m., at the Sacramento Convention Center Exhibit Hall Concert Site. That event is free to the public.


MYRNA LOY CENTER EXPANDS/CELEBRATES; VENUE FOR VEGAS ACTS
Myrna Loy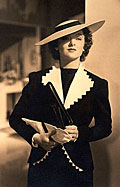 On May 16, at the Myrna Loy Center in Helena, Montana, a special benefit and celebration took place. The Many Spirits of the Myrna Wine Tasting and Auction was combined with the dedication of the new sound system, screening room, and the Volunteer of the Year Award, known as The Heart of the Myrna.

Montana's First Lady of Film was born Myrna Williams, on August 2, 1905, in Radersburg, Montana, 40 miles southeast of Helena. Her father, David Williams, served in the Montana state legislature. He was the youngest person ever elected to the Montana State legislature.

Myrna Williams made her stage debut at age twelve at Helena's old Marlow Theater. At the age of 13, Myrna's father died of influenza and the rest of the family moved to Los Angeles. She started at the age of 15 when she appeared in local stage productions in order to help support her family. Mrs. Rudolph Valentino happened to be in the audience one night. She managed to pull some strings to get Myrna some parts in the motion picture industry. The name Loy, was taken as a professional stage name in 1925.

In 1991, Loy received an honorary Academy Award for her lifetime achievement in film. On December 14, 1993, Myrna Loy,88, passed away in New York City during surgery. By that time she had appeared in a phenomenal 129 motion pictures. She was buried in Helena, Montana.

The Myrna Loy Center for the Performing and Media Arts has for almost 25 years, had the mission of presenting the arts, including media, performing, literary and visual, that would not otherwise appear in the Helena area or in Montana.

Historically, Helena has been a regional center for performance and access to the performing arts. In the frontier days in the 1860's and 1870's traveling troupes and western theater companies passed through Helena or took up part-time residency during the winter months. Helena and Butte, MT, became convenient railroad stops for the best of vaudeville entertainment traveling between Chicago and Seattle from the 1880's to 1920's. Through the early 1960's several grand old vaudeville/movie houses hosted the best of national touring companies. In the early 1970's, Helena had a need for an organization that could be a link to the past and provide new performance and art experiences to an eager audience.



1934 comedy Broadway Bill starring Warner Baxter, Myrna Loy, Walter Connolly, Helen Cinson, Douglass Dumbrille
The Myrna Loy Center began as the Helena Film Society in 1976 to provide alternative cinema to a small city far from major urban centers. Located on the second floor of a historic office building in downtown Helena, Second Story Cinema soon became home to various community arts projects, including theatre, poetry, satirical revues, multimedia, and musical events.

The Series for the Performing Arts began in 1979, presenting traditional and innovative works by culturally diverse artists of national stature. With a 1985 National Endowment for the Arts (NEA) Advancement grant, the Center completed a major capital campaign that resulted in the opening of the Myrna Loy Center, located in the historic Lewis and Clark County Jail in downtown Helena. The Myrna Loy Center officially opened in 1991. The Center then completed a NEA Challenge Grant that resulted in a growing Endowment of over $688,000 in cash and a Charitable Remainder Trust.

In 1994, the Myrna Loy Center and founding director Arnie Malina won the Fannie Taylor Career Achievement award from the association of Performing Arts Presenters, (APAP). In 1997 the Center received the Governor's Award for the Arts for service in the Arts.

However, on February 29, 2000, after almost 25 years as one of the nation's premier small-city performing arts organizations, the Myrna Loy Center suspended its operations due to inadequate revenues. The crisis produced a community response that resulted in a vigorous reconnection to the traditional audience community that built the Myrna Loy. The Open the Doors fundraising campaign secured $275,000 in financial commitments, thanks to artists donating their talents providing eight benefit performances, raising the funds permitting the Myrna Loy Center to re-open.



Clark Gable and Myrna Loy in Wife vs Secretary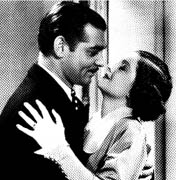 On September 1, 2000 the Myrna Loy Center officially re-opened with a full film program. The Arts Plus program for arts in the schools also began again in the fall of 2000, funded in part by the Helena School District, as well as by a significant grant from the Lila Wallace-Readers Digest Fund. In September 2001, a 19-event Live Performance Series was initiated.

The Center showcases its productions in a variety of venues. Smaller, more intimate productions -- theater, dance, jazz, folk, performance art and cinema -- are presented in the 250-seat proscenium arch theater and the 50-seat screening room of the Myrna Loy Center. There is also a small art gallery located adjacent to the box office. Larger productions are presented in the 1700-seat Helena Civic Center.

For 2004 The Myrna Loy Center has established a major program, Echoes of Discovery, to create a variety of performances along the Lewis and Clark trail.

Since 1996, the Myrna Loy Center has been a community rental source for video editing equipment through a video-editing suite provided by funds from the E. L. Weigand Foundation, Reno, NV. In the fall of 2001, video editing classes were initiated.



The Baron von Trapp Great-Grandchildren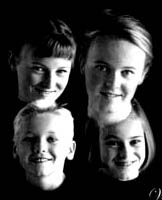 In 2002 the Myrna Loy raised over $300,000 in grants from state and national foundations and agencies permitting them to bring regional and national artists to Helena. Upcoming is Project Bandaloop's PORTAL, A Dance in Three Movements, to be performed in the Summer of 2004. The first movement will be at the Arch in St. Louis, the second movement will be at the Gates of the Mountains, and the third movement will be at St. John's Bridge in Portland on the Willamette near the Columbia; and one of the biggest national contemporary art projects is coming to the Myna Loy this summer - Geyser Land.

On May 31, the Myrna Loy offers a rare treat for old-time fiddle music lovers: Dr. Alan Jabbour, folklorist and lifelong fiddler, will perform in concert with guitarist and fiddler Mike Williams. Jabbour is retired founding director of the American Folklife Center in the Library of Congress

The Sound of Music starring the great-grandchildren of Maria and Baron von Trapp-who are carrying on the family tradition, perform at the Myrna Loy Monday, June 16. The production opens in Las Vegas July 23-26 at the Aladdin Hotel.


SPREADING THE WORD
ON THE OCCASION OF THE 50th ANNIVERSARY OF THE PARIS REVIEW

Tony Kushner Photo © Gloria Wegener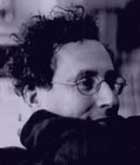 in the rich tradition of the Paris Review and the Writers at Work series, New York Times editor Frank Rich interviews playwright Tony Kushner about his craft.

This event marks the 50th anniversary of The Paris Review. Literary editor and founder George Plimpton introduces the evening.

Tony Kushner is the author of Angels in America. Rich is a columnist and editor of The New York Times. The interview will eventually be published in The Paris Review. Tuesday, May 20 at the 92nd Street Y in New York City.

TIM ROBBINS IN PERSON WITH BOB ROBERTS actor/director/writer Robbins will be at the Museum Monday, May 19, for a special screening and discussion of his shockingly timely 1992 film Bob Roberts, a political satire that makes reference to the Gulf War, President Bush, Saddam Hussein, and weapons of mass destruction.

Robbins is best known for his roles in such films as Bill Durham, The Player and Shawshank Redemption, and for Dead Man Walking, which earned him an Academy Award nomination as Best Director.

Robbins wrote, directed, and stars in Bob Roberts, in which he plays a right-wing, folk-singing Senate candidate who embodies the greed and self-interest of the 1980s. With its sharp views about media manipulation, corruption, and the role of money in politics, the film remains profoundly resonant. Comments Robbins, "I'm looking forward to screening Bob Roberts. I feel it continues to have a resonance today and should lead to an interesting post-screening discussion."

Monday, May 19th at American Museum of the Moving Image, New York.

ERICA JONG AND ANNE TAYLOR FLEMING have a public conversation. Jong, whose novel, Fear of Flying, appeared thirty years ago, comes to Los Angeles to talk about sex, marriage, relationships and other topics of general interest, with journalist and novelist Anne Taylor Fleming. Jong's new novel is Sappho's Leap. With her is acclaimed journalist Anne Taylor Fleming, author of Motherhood Deferred, and the new novel, Marriage, A Duet.Thursday, May 22 at the Skirball Center in Los Angeles.



Broadway To Vegas is supported through advertising and donations. Priority consideration is given to interview suggestions, news, press releases, etc from paid supporters. However, no paid supporters control, alter, edit, or in any way manipulate the content of this site. Your donation is appreciated. We accept PAYPAL. Thank you for your interest. Laura Deni P.O. Box 60538 Las Vegas, NV 89160


SWEET CHARITY


MUSICALS TONIGHT BENEFIT in a salute to George S. Irving starring K.T. Sullivan, Steve Ross and Dodie Goodman. May 19 at the 14th Street YMHA NYC.

DOUGH NATION

Panera Bread in West Caldwell, New Jersey was converted into a film set for an episode of the HBO series, the Sopranos.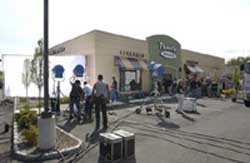 Panera Breads, known for their artisan breads, have seen their dough rise across the nation - expanding into Las Vegas, with the opening of Panera Bakery-Cafe, the first venture west of Colorado.

The famous menu, breads and charitable concept are the same as on the East Coast including Dough Nation.

The founders based their business on the belief that "the universal spirit of bread is sharing. That's why, in 1992, we established Operation Dough•Nation®, a program that ensures that every purchase at Panera Bread feeds back into the community."

"Operation Dough•Nation contributes in many ways. Cash donations made in our bakery-cafes are matched with freshly baked bread and distributed to local food pantries. Also, at the end of each day, we deliver all unsold bread to local hunger relief agencies. Our Dough For Funds® program provides fund-raising groups an opportunity to sell special coupons for our products and keep half of the proceeds for their causes. And by donating products and gift certificates to charitable groups and causes, we are able to regularly contribute to others."

Recently donations include a $720 donation to the United Fund of Westfield, New Jersey by the Panera Bread Westfield. The funds were raised in coin collections from customers matched dollar-for- dollar by Panera Bread of New Jersey.

On May 9, Panera Bread presented a $1,100 check to the New Jersey West Orange Educational Foundation. Funds were raised through customer donation of coins in the bakery-cafe and a matching gift from Panera Bread located in New Jersey.

Saint Louis Bread Co., the forerunner of Panera Bread, began in 1987 as one bakery-cafe in a St. Louis suburb. The bakery's signature bread was a tangy, robust Sourdough.

In 1993, after developing 19 bakery-cafes, Saint Louis Bread Co. was sold to Boston-based Au Bon Pain Co., Inc., which operated more than 370 Au Bon Pain bakery-cafes. In 1998, Au Bon Pain Co., Inc.'s leader, Ron Shaich, decided to build the Saint Louis Bread Co. concept into a national brand, under the name Panera Bread - derived from Latin, Panera means "time of bread".

In 1999, Au Bon Pain Co., Inc. sold its Au Bon Pain bakery-cafe business unit, and officially changed its corporate name to Panera Bread Company. In 2002, the company introduced Artisan bread, all-natural, handcrafted bread baked on a stone deck. Panera Bread is the only bakery-cafe that is bringing Artisan Bread to communities on a national scale. Panera Bread freshly bakes more bread each day than any other bakery-cafe operation in the nation, which helps to fulfill the company's mission of putting "a loaf of bread in every arm."

The Las Vegas Panera Bakery-Cafe hosts a press opening on Tuesday.

LATIN RHYTHMS II benefits Broadway Cares/Equity Fights AIDS. Chita Rivera, Antonio Banderas, Rosie Perez, Raul Esparza, Daphne Rubin Vega and others appear in an evening of salsa and mambo. Ray Santos orchestra provides the music. Monday, May 19 at the B.B. King Blues Club in NYC.


OTHER PEOPLE'S MONEY


THE NATIONAL ENDOWMENT FOR THE ARTS (NEA) will award more than $66 million through 902 grants in the second round of Fiscal Year 2003. The Arts Endowment will distribute $66,027,860 to nonprofit national, regional, state, and local organizations across the country, funding 838 projects in the Access, Arts Learning, Heritage/Preservation and Leadership Initiative categories, as well as 64 partnership agreements with state and regional arts councils.

A 2003 Access grant will support 3D Chicago's sixth annual Pier Walk, the biggest exhibition of large-scale outdoor sculpture in the world, which is attended annually by 9.5 million people.

Other Access Grants include;

National Poetry Month, coordinated by the Academy of American Poets; The Louisiana ArtWorks ArtsReach Project, designed to provide audiences access to the creative process of visual arts by attracting artists of diverse backgrounds to conduct residencies in the New Orleans arts facility. The project also includes a traveling, interactive exhibit based on the 2002 residency of master artist John Scott.

In the Arts Learning category, 258 projects are being funded for a total of $8,842,000. These grants assist projects that help children and youth to acquire knowledge, skills and understanding of the arts.

Examples include;

The stART smart program, created by the Vienna, Va.- based Wolf Trap Foundation for the Performing Arts, is designed to integrate the performing arts into lessons for preschool children using children's books as the springboard for developmentally appropriate arts activities.

Heritage/Preservation grants preserve artistic expression and practice that reflect our nation's many cultural traditions. Funding in this category is being awarded to 172 projects for a total of $4.02 million.

An example; Valor, Agravio, y Mujer, a 17th century feminist version of the Don Juan tale, will be staged by Washington D.C.'s Grupo de Artistas Latin-Americans. The project will include bilingual educational materials including information about the play's author, Ana Caro, one of the few women playwrights of Spain's Golden Age.

The Leadership Initiatives category includes $3.85 million to fund 50 Arts on Radio and TV projects, as well as 43 grants totaling $1.24 million to support Folk Arts Infrastructure initiatives.

Leadership Initiatives in the area of Arts on Radio and TV include; A public television series, The Music Show, featuring Michael Tilson Thomas and the San Francisco Symphony, is designed to help a national audience appreciate the power and relevance of classical music in contemporary life.

Piano in the Background: The Story of Billy Strayhorn and Duke Ellington, a documentary produced by Robert Levi Films in conjunction with the New York Foundation on the Arts, will chronicle Strayhorn's career as composer and arranger for the Ellington Orchestra as well as his relationship with the maestro.

The NEA's current budget, often a matter of hot discussion on Capitol Hill, is about $115 million. President Bush has proposed to raise that budget slightly to $117.5 million.



HANS CHRISTIAN ANDERSEN

Chuck Abbott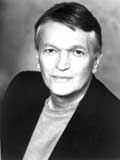 the world premiere of a stage version of a mega-hit film musical, which starred Danny Kaye.

Frank Loesser's Hans Christian Andersen is filled with songs we already know and love: Anywhere I Wander, No Two People, the Academy Award nominated Thumbelina, and the infectious Wonderful Copenhagen' are just some of the jewels in this musical crown. Furthermore, the Oscar winner of 1949, Baby, It's Cold Outside, has been added to the score.

The story follows Hans, a yet unheard of writer of tales, and his almost impossible dream of impressing a woman he has never met, Jenny, a world famous ballerina. The perfect family musical.

The book, rewritten by Tony winner Maury Yeston, centers on the life of the author of such enduring children's stories as The Ugly Duckling, The Little Mermaid and The Red Shoes.

The production will debut on the Pickard Theatre Stage with MSMT artistic director Charles Abbott directing Maine State Music Theatre in Brunswick, ME, June 4-21.

AMERICAN PRIMITIVE The Words of John and Abigail Adams put into a sequence for the theatre, with addenda in rhyme by William Gibson. Directed by Gary English.

The American Revolution is at its most dangerous stage, and caught in the middle are John and Abigail Adams. Through excerpts from their personal letters, the play illuminates their private struggle and the sacrifices they made to help create a new nation. "We have not men fit for the times. I am melancholy for the public and anxious for my family," John wrote to his beloved Abigail in the midst of internal disputes and impending invasion. A touching tale of duty, courage and true love, American Primitive is an intimate glimpse into the lives of the first great American couple, as well as a portrait of a time that is stunningly relevant in 2003. Previews May 23; Opens: May 24; Talk Back: May 26; Closes:June 7. The Unicorn Theatre Berskhire Theatre Festival, Stockbridge, MASS.

SEXUAL PERVERSITY IN CHICAGO by David Mamet stars Matthew Perry as Danny, Hank Azaria as Bernie and Minnie Driver as Joan.

Written in 1974, the play is about four young people looking for love. 'Danny' and his friend 'Bernie' are two 'regular guys', pursuing women in all the normal places: bars, libraries, beaches. 'Deborah' and her roommate 'Joan' are two normal girls, trying to pursue men without actively appearing to do so. They go to the same bars, libraries and beaches. 'Danny' and 'Deborah' meet and begin an affair, while the other two watch cynically from the sidelines, exerting subtle but hostile pressure on their friends. Their sex lives and their attitudes towards love, lust and commitment are played out amid filing cabinets and the singles bar scene.

Matthew Perry is best know for his Emmy-nominated role as Chandler Bing in the Emmy-Award winning TV series Friends. Perry is set to star in the independent feature, Fever, with Robin Tunney, which marks his first dramatic film role and Beginning of Wisdom, opposite his father, John Bennett Perry. He also has a two-picture deal with Paramount Studios to star in two films.

Minnie Driver first came to the attention of audiences and critics alike for her acclaimed performance in Circle of Friends, in which she starred with Chris O'Donnell and Alan Cumming. She went on to earn an Oscar and Screen Actors Guild nomination both in the category of Outstanding Performance by a Female Actor in a Supporting Role for her performance in Good Will Hunting. Most recently she guested in The Play What I Wrote. At the opening night Driver confirmed that she may return to the stage in a musical. "There has been talks about my appearing in Funny Girl, both on the West End and Broadway."

Two time Emmy award winner Hank Azaria is currently in production on The Untitled John Hamburg Project, with Jennifer Aniston and Ben Stiller and recently finished filming Shattered Glass. Later this year he will star in Eulogy, with Winona Ryder and Debra Winger. Azaria has appeared frequently on stage, including a much-praised performance in Conspicuous Consumption, for which he won a Dramalogue Award.

Sexual Perversity in Chicago officially opened May 14 at the Comedy Theatre in London.

LITTLE SHOP OF HORRORS See It Before It Eats Broadway Alive - is how the Actors Playhouse at the Miracle Theatre in Coral Gables, Florida bills their production of this show, which has book and lyrics by Howard Ashman and music by Alan Menkin.

Based on a film by Roger Corman, Screenplay by Charles Griffith the production stars 1998 Tony Award nominee Alice Ripley (Side Show, Company, Les Miserables) as Audrey, Outer Critic and Lucille Lortel awards nominee Hunter Foster (Urinetown, Grease, Footloose) as Seymour, OBIE and Lortel award winner Reg Rogers as Orin, Billy Porter as the Voice of Audrey II and Lee Wilkof as Mushnik, with Dioni Michelle Collins as Crystal, Haneefah Wood as Ronnette and Moeisha McGill as Chiffon.

Connie Grappo, revered award-winning Broadway director who is a faculty member at the Yale School of Drama, directs the production.

The 1960 Roger Corman film, will be presented by Actors' Playhouse at the Miracle Theatre in a developmental project that will open on Broadway at the Virginia Theatre, beginning previews July 22 with the official opening slated for August 14.

Little Shop of Horrors had its world premiere at the WPA Theatre on May 6, 1982. It subsequently transferred to Off-Broadway's Orpheum Theatre on July 27, 1982, where it ran for an unprecedented 2,209 performances. The production originally starred Lee Wilkof in the role of Seymour. Ashman, who died on March 14, 1991, directed the piece. Edie Cowan was choreographer. The musical was made into a 1986 film starring Ellen Greene as Audrey, Rick Moranis as Seymour, Vincent Gardenia as Mushnik and Steve Martin as Orin, the dentist.

Well-known musical numbers include Somewhere That's Green, Suddenly Seymour and the title song.

Little Shop of Horrors, winner of the 1983 New York Drama Critics' Circle Award for Best Musical, tells the story of Seymour Krelbourn, a meek florist who makes a Faustian pact with a tiny plant in order to win the heart of Audrey, the girl he loves. While Audrey doesn't notice the romance blooming between them, she does recognize the money-making potential of the exotic little plant. Soon money pours in and Seymour becomes a celebrity, but behind the glamour and fame lies a secret Seymour can't reveal – this strange and unusual plant's favorite food is - blood. As the plant grows, its demands for food grow too, and Seymour starts to suspect that the plant might have an agenda larger than light and soil.

Little Shop of Horrors features a spectacular, planet-panicking new plant designed by Jim Henson's New York WorkshopTM and puppeteer Martin P. Robinson, who previously designed the plant used in the original 1982 Off-Broadway production. This new version will extend into the audience, able to grab showgoers seated in the first few rows.

With choreography by Kathleen Marshall (Kiss Me, Kate) and music direction by Henry Aronson (Rent), Little Shop of Horrors features scenic design by Scott Pask (Urinetown), costume design by Laura Bauer (Frankie & Johnny at the Clair de Lune), lighting by Donald Holder (The Lion King) and sound design by T. Richard Fitzgerald (Adult Entertainment).

Actors' Playhouse at the Miracle Theatre Coral Gables, FL Officially opened May 16 with performances through June 15.

LET'S FALL IN LOVE a new Cole Porter musical revue starring Denise Di Renzo, David Elder and Jamie Torcellino. Between them, Denise, Jamie and David have appeared in 17 Broadway productions, numerous national tours, and can be heard on many original cast albums.

Torcellini is currently playing The Barber in the Broadway revival of Man of La Mancha. Elder is currently starring on Broadway as Billy Lawlor in 42nd Street. Di Renzo, who conceived and choreographed Lets Fall in Love, has starred on Broadway in Cats, A Chorus Line, the original casts of 42nd Street and Sophisticated Ladies with Gregory Hines

Musical Director/pianist for Let's Fall in Love is Dave Brunetti, with Steve La Spina on bass and Rex Benincasa on drums. Five performances only taking place Sunday, June 1st, June 2nd and 9th The ArcLight Theatre, NYC.

CABARET welcomes two-time Grammy-winner Jon Secada to the Broadway cast as the decadent Emcee.

ABSOLUTELY! PERHAPS Martin Sheman's new production of Luigi Pirandello's 78-year old play. Franco Zeiffirelli directs the play that stars Joan Plowright, Oliver Ford Davies and Liza Tarbuck.

This dreamlike comedy has everybody questioning what is going on as some enigmatic new comers arrive in town: the dark, intense, "Ponza", his shy, rather eccentric mother-in-law "Signora Frola"; and his reclusive young wife. No one understands their bizarre living arrangements. Everyone has a different theory as to the truth - and no one will countenance any other explanation. No one, that is, except for the wry and elegant "Laudisi". He mischievously offers to establish the truth - and takes delight in his neighbors' growing frustration as they watch: "fantasy and reality dancing together, rather gracefully in fact - and suddenly you can't tell the difference between them".

According to The Guardian Zeffirelli told Sherman, "The reaction to the premiere of Absolutely (Perhaps), in Rome in 1918, perfectly captures Pirandello's humor, and his ability to disturb an audience. The crowd was outraged at the play's conclusion: there had never been an ending like it in the history of drama. It broke all the rules. At the curtain call, when the author appeared, some of the audience cheered. But some of them yelled obscenities. One irate theatregoer tore his seat from its moorings and hurled it on to the stage. It narrowly missed Pirandello's head and landed at his feet.The playwright placed the seat upright and sat down, saying: "Thank you so much; it's been a very tiring day."

Previews began May 7 with the official opening night taking place May 20. At the Wyndham's Theatre in London.

BOOBS THE MUSICAL THE WORLD ACCORDING TO RUTH WALLIS music and lyrics by Ruth Wallis, book by Steve Mackes. Six cast members, Kristy Cates, Robert Hunt, Kristin McLaughlin, Max Perlman, J. Brandon Savage, Jenny-Lynn Suckling, David Villella, and Rebecca Young interpret 21 of Wallis' comic songs.

Choreography by Lawrence Leritz. Directed by Donna Drake. Set design by the Emmy award winning Eric Harriz. Costume design by Robert Pease and J. Kevin Draves. Wigs by Corvette. Bobby Harrell lighting design. Stephen Bocchino musical arrangements. Ryan Powers sound.

In previews since May 8, the show officially opens on Monday. At The Triad in NYC.

STAND BY YOUR MAN Five husbands. Fifty hit songs. Twenty million fans. One woman's life. Through her humor and award-winning songs you'll follow music legend Tammy Wynette's journey of triumph and heartbreak.

Book by Mark St. Germain. Directed and Staged by Gabriel Barre.

Tammy Wynette is portrayed by Nicolette Hart. Joining Ms. Hart on the Norma Terris stage is Miles Aubrey as Euple Byrd. The role of Burt Reynolds is portrayed by Galen Butler. An associate conductor for Frank Wildhorn's The Civil War, Butler has performed with artists such as Crystal Gayle, Dottie Rambo, Andrae Crouch and Larry Gatlin -- with whom he still works.

Kevin Fox performs the role of Don Chapel. Jim Heffernan, who has toured with Wynette, portrays Michael Tomlin.

The role of Young Tammy is played by Jenny Littleton. Susan Mansur performs the role of MeeMaw. Jim Price is cast as George Richey. Billy Sherrill is played by Louis Tucci. The role of George Jones is played by Jim Wann. He is the principal author/composer of Pump Boys and Dinettes, which received Tony and Olivier nominations for Best Musical. Wann was also that musical's leading man on Broadway, pioneering a genre with musicians playing key roles onstage.

Musical direction and arrangements for Stand by Your Man are by Galen Butler, with set design by Dennis C. Maulden, costume design by Bridget R. Bartlett and lighting design by Todd O. Wren. Produced for Goodspeed Musicals by Michael P. Price. Stand by Your Man: The Tammy Wynette Story at The Norma Terris Theatre in Chester, Conn., opened May 15 - June 8.


WHO'S WHERE


ANITA BAKER in a sold out engagement May 23 at Filene Center, Wolf Trap Vienna, Virginia.

VH1 DIVAS DUETS in Las Vegas on May 22. Queen Latifah is the hostess for the event which airs live on VH1. Divas line-up includes Mary J. Blige, Celine Dion, Chaka Khan, Jewel, Ashanti, Beyonce - male performers Stevie Wonder and Bobby Brown promising to perform with wife Whitney Houston on My Love from Houston's Just Whitney CD.

MARY CLEERE HARAN with her latest offering My Shining Hour — Movie Songs & Love in the 1940's opening in the Algonquin's Oak Room May 27. The run ends June 28. Don Rebic will accompany on piano with Chip Jackson on bass. The Oak Room at the Algonquin Hotel in New York City.

WAYNE NEWTON performs May 23rd in Sahuarita, Arizona at the Desert Diamond Casino.

THE EAGLES play Gaylord Entertainment Center in Nashville on May 25.

JAMES TAYLOR performing at the Am South Amphitheater in Nashville on May 26.

BILL HUDSON sings at the Coffeehouse Friday, May 23 in Big Island, Virginia.

ATLANTIC WIND ENSEMBLE WITH HENRY EICHHORN May 24 at Ocean Camp Grove in Ocean Grove, New Jersey.

JOHNNY MATHIS in a two nighter Wednesday and Thursday at the Broward Center in Fort Lauderdale, Florida.

LINDA EDER on stage Tuesday, May 20 in Newark, New Jersey at the New Jersey Performing Arts Center. Eder returns to the legitimate stage starring in Camille Claudel penned by her husband Frank Wildhorn. That musical opens at The Norma Terris Theatre in Chester, Conn. on August 14. With book and lyrics by Nan Knighton, music by Wildhorn it is billed as "A revolt against nature-a woman of genius!" Camille Claudel broke all the rules. A sculptor when women didn't sculpt. A model, a mistress, a muse. A wild and stormy affair with Auguste Rodin. Experience this amazing woman's humor and zest for life in a musical like none you've seen before."

RICHARD SKIPPER AS CAROL CHANNING Broadway in the Bronx, Hosted by Diana Templeton and featuring Linda Fields, Sidney Myer, and Richard Skipper as Carol Channing takes place May 18. A portion of the proceeds from this show go to benefit Broadway To Vegas. Call Diana Templeton 718-325-8307 for more info.

On May 19 it's Spiritus with special guest star Carol Channing which is a private event for JD Edwards.

May 19 Skipper can be found at The Duplex in Manhattan where Richard performs his tribute to Carol Channing's amazing life and career with musical director John Bowen. Special guest - Lennie Watts. On May 24 the performance takes place at a private event at the Maplewood Country Club.

TONY BENNETT? in the spotlight Monday at the MCI Center in Washington, D.C. Then on Friday the ageless singer opens a four night engagement at the Paris Hotel in Las Vegas.

SMOKEY ROBINSON in the spotlight tonight, May 18, at the Paramount Theatre in Oakland, California.

MICHAEL FEINSTEIN performing at the Mohegan Sun Casino in Uncasville, Conn. Wednesday through Sunday.

BLIND BOYS OF ALABAMA entertaining Wednesday and Thursday in London at Wembly Stadium.

JERRY SEINFELD getting laughs Friday in Chattanooga, Tennessee at the Memorial Auditorium.

PETER CINCOTTI center stage Wednesday and Thursday at Boston's Symphony Hall.

AN EVENING WITH STAN FREBERG featuring Hunter Freberg Tuesday May 20th - May 25th. Feinstein's at the Regency, NYC.
















Next Column: May 25, 2003
Copyright: May 18, 2003. All Rights Reserved. Reviews, Interviews, Commentary, Photographs or Graphics from any Broadway To Vegas (TM) columns may not be published, broadcast, rewritten, utilized as leads, or used in any manner without permission, compensation and/or credit.
Link to Main Page
---
Laura Deni



U.S. Postal Address: Post Office Box 60538, Las Vegas, NV 89160
CLICK HERE FOR COMMENT SECTION