! >
Broadway To Vegas
  
 SHOW REVIEWS CELEBRITY INTERVIEWS GOSSIP NEWS

| | |
| --- | --- |
| | |
92ND STREET Y CELEBRATED - - SING WITH THE BOSTON POPS - - RICARDO MONTALBAN THEATRE OPENS - - TRIANGLE FACTORY FIRE INSPIRES PLAY - - REPRISE! FEATURES COMPANY - - THOROUGHLY MODERN MILLIE TO CLOSE - - ALAN KING REMEMBERED - - CLAIRE BLOOM IN WHISTLING PSYCHE - - DONATE . . . Scroll Down


RICARDO MONTALBAN THEATRE OPENS


Celebrities gathered in Hollywood on Saturday, May 8, for the opening of the Ricardo Montalban Theatre, the largest theater in the country bearing the name of a Hispanic artist.

The audience included Hector Elizondo, Las Vegas resident Robert Goulet and Valerie Harper.

In the April 23, 2000 column, Broadway To Vegas reported that The Los Angeles City Council had approved a plan to convert the 1,021-seat Doolittle Theatre in Hollywood into a Latin-oriented performance center, which would be renamed the Ricardo Montalban Theater.



Ricardo Montalban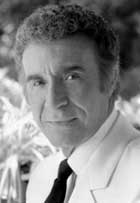 The Mexican born movie and TV star founded the Montalban-Nosotros Foundation three decades ago to promote Latinos in show business.

Nosotros - "Us" in Spanish - set goals of increasing employment for Hispanics in the industry, improving the skills of actors and attracting new talent. Its original board included Desi Arnaz, Vicki Carr and Anthony Quinn, and it became a training ground for actors such as Edward James Olmos, Salma Hayek, Lupe Ontiveros and Lorenzo Lamas.

The 83-year-old actor called the event a "dream come true." The 1,200-seat theater, is the latest incarnation of a historic Hollywood building dating to the 1920s. Most recently the venue was named the James A. Doolittle Theatre and previously the Huntington Hartford.


EVER DREAM OF SINGING WITH THE BOSTON POPS? DREAMS CAN COME TRUE


Have you ever wanted to sing with the Boston Pops? How about on July 4th in front of an audience of 500,000 people? You can!

The Boston Pops is staging POPSearch 2004, auditioning vocalists to sing with the Boston Pops on their most famous night of the year: July 4th on the Charles River Esplanade with an audience of 500,000 people. Here's how it works:

On June 3 and 4, the Pops will be holding open auditions at Symphony Hall. then - 15-20 people will be selected to perform at a free public concert in Copley Square on June 9 hosted by Keith Lockhart. Nine semifinalists will be chosen to sing at a Boston Pops concert at Symphony Hall. Three finalists will be chosen to sing at another Pops concert at Symphony Hall in late June. A winner and two runner-ups will be chosen.

The 2nd place winner - aka the first runner-up - will perform at a Boston Pops concert in Symphony Hall on June 30, July 1, or July 2.

The winner will perform with the Boston Pops Esplanade Orchestra on July 3 and 4 at the Charles River Esplanade, televised concert on July 4.


GETTING NOMINATED IS NO LONGER ALL THAT MATTERS


All those nominees for the plethora of awards who say - It's an honor just to be nominated - are of course - telling the truth.

However, according to a fascinating article written by Patricia Cohen and published in the May 15th issue of The New York Times - you need to win to live longer.

Status, baby, is where it's at.

At least that's what a study of Oscar winners by Donald Redelmeier, a profession of medicine at the University of Toronoto, has determined.

According to Cohen's article, Redelmeier and a colleague analyzed the lifespans of actors who won Oscars, their co-stars and the losing nominees - 1,649 performers in all. They concluded that winning an Academy Award added nearly four years to actors' life spans.

If that doesn't do much for you, consider that when Redelmeier first published his study two years ago he had explained that "completely eliminating all kinds of cancer in North America would add only about three and a half years to life expectancy."



Broadway To Vegas is supported through advertising and donations. Priority consideration is given to interview suggestions, news, press releases, etc from paid supporters. However, no paid supporters control, alter, edit, or in any way manipulate the content of this site. Your donation is appreciated. We accept PAYPAL. Thank you for your interest.


SWEET CHARITY


130 YEARS ON STAGE AT THE 92ND STREET Y

A Gala Benefit Supporting 92nd Street Y Program will look back at 130 years of remarkable programming at the 92nd Street Y, an institution integral to the history of American dance, spoken-word programs, classical and pop music, and jazz.



Michael Feinstein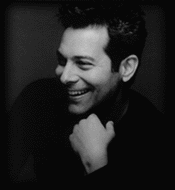 On May 24, stars taking to the stage include music performed by; Michael Feinstein, Sutton Foster, Hunter Foster, Judy Kaye, Mimi Hines, Dick Hyman and his Jazz in July All-Stars, and the Tokyo String Quartet; dance performed by the Martha Graham Dance Company and the Y's boys' jazz/hip-hop troupe, the Fresh Y Crew; and readings and reminiscences by Susan Stroman, Las Vegas resident Tony Curtis, Jonathan Schwartz and surprise guests.

The show is directed by Jeffrey Martin and John Kroner. Emmy-winner Lanny Meyers is music director and orchestrator, and film director Aleks Rosenberg has designed the projection sequences.

The musical element is an homage to the great classical, pop, world, and jazz musicians that have graced the stage of the 92nd Street Y. Broadway musical star Judy Kaye, who has just completed a two year run in Mamma Mia, opens the show with a special surprise song. The Tokyo String Quartet, currently the Y's Quartet-in Residence, is slated to perform music by AntonĂ­n Dvorak. Radio host and writer Jonathan Schwartz will introduce Dick Hyman, legendary jazz pianist, composer, arranger, and historian. Hyman leads the Jazz in July All-Stars — Peter Appleyard, Joe Ascione, Nicki Parrott and Ken Peplowski — in a rendition of three songs made famous by Benny Goodman. Mimi Hines sings My Shining Hour - Lyrics by Johnny Mercer and music by Harold Arlen. Michael Feinstein will perform two songs in celebration of the 92nd Street Y's Lyrics and Lyricists series, the granddaddy of American songbook programs and a fixture at the Y since 1970.



Sutton Foster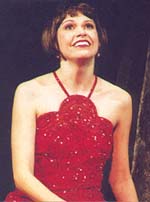 Sutton Foster, winner of a Tony for best actress in Thoroughly Modern Millie, and her brother Hunter Foster, acclaimed for his performances in Broadway's Urinetown and Little Shop of Horrors, perform a song Gary Gardner and John Kroner wrote specifically for the celebration.

Susan Stroman talks about the history of dance at the 92nd Street Y, which offered the embryonic modern dance movement of the 1930s a home to realize its vision. With a performance of Satyric Festival Song the Martha Graham Dance Company pays tribute to the movement Graham helped to build at the 92nd Street Y. A performance by the Y's hip-hop dance troupe for boys, Fresh Y Crew, testifies to the innovation of a new generation of dancers at the Y.

Through its reading series, inaugurated with a reading by William Carlos Williams in 1939, and its lecture series, with a roster of names that includes everyone from Kofi Annan, to Bill Clinton, to Paul McCartney, the 92nd Street Y has emerged as the nation's leading spoken-word venue; it's only fitting that the program include a spoken-word element.

Las Vegas resident Tony Curtis, who made his stage debut on the 92nd Street Y as a teenager by the name of Bernard Schwartz, in a show called Thunder Rock (February 7, 1942), tells the stories of artists like pop star Norah Jones, poet Dylan Thomas, and dancer Alvin Ailey, who, early in their careers, found audiences at the 92nd Street Y.

Surprise guests read letters both from today and from the 92nd Street Y archives in a tribute to the lecture series and reading series. Historical photos, videos and recordings are woven into the show. The evening ends with comments from Michael Goldstein, the president of the 92nd Street Y board of directors, and Joshua Nash and Laurence Belfer, the benefit chairs.

The event is produced and directed by Jeffrey Martin and John Kroner. Russell Reich wrote the script. Emmy winner Lanny Meyers will provide musical direction and orchestration. Imero Fiorentino lighting design; Film director Aleks Rosenberg designed the large screen projections; Loren Sherman designed the sets; Christopher Bynam is production coordinator; and Catherine Cochran artistic administrator.

Monday, May 24 cocktails and dinner precede the show which is followed by a dessert reception. At the 92nd Street Y in Manhattan. Festive attire. Tickets are $500 for show and dessert reception and $1,000 tickets include cocktails and dinner.


OTHER PEOPLE'S MONEY


KEITH LOCKHART

Keith Lockhart

has agreed to terms that extend his contract as music director with Utah Symphony & Opera for three more years, to the end of the 2007-08 season. The new contract takes effect when his current contract expires at the end of the 2004-05 season. Local chapter 104 of the American Federation of Musicians issued a supportive statement: "On the occasion of Maestro Lockhart's contract extension, Local 104 looks forward to the same cooperation, understanding and fairness in collective-bargaining issues that Keith has exhibited during his past tenure as music director."

Lockhart is known around the world as the conductor of The Boston Pops. On May 11 he began his 10th season with the organization while The Boston Pops opened their 119th season with special guest Art Garfunkel.


CURTAIN DOWN


MATCH a play by Stephen Belber starring Frank Langella, Ray Liotta and Jane Adams, will close after the May 23 performance. The three-person drama began previews at the Plymouth Theatre March 13 and officially opened April 8. Match will have played 28 previews and 53 regular performances.

THOROUGHLY MODERN MILLIE which won the 2002 Tony Award for Best Musical, will end a two-year-plus run at Broadway's Marquis Theatre on June 20. It will have played 32 previews and 904 regular performances at the Marquis Theatre.

The show spotlighted the abilities of composer Jeanine Tesori and lyricist-librettist Dick Scanlan and made an overnight star out of unknown Sutton Foster who became the leading lady after two other actresses left the production during an out-of-town tryout. The show also received Tony Awards for Best Featured Actress, Best Orchestrations, Best Costume Design and Best Choreography.

Thoroughly Modern Millie currently stars Susan Egan as Millie Dillmount, Leslie Uggams as Muzzy Van Hossmere and Dixie Carter as Mrs. Meers, and features Christian Borle as Jimmy Smith, Kevin Earley as Mr. Trevor Graydon, original cast member Angela Christian as Miss Dorothy Brown, David Rhee as Ching Ho, Peter Kim as Bun Foo and Liz McCartney as Miss Flannery.

PRYMATE a play by Mark Medoff, which opened May 5 to negative reviews and was considered one of the worst flops ever staged, closed May 8 after 23 previews and five performances at the Longacre Theatre. The four-person cast included Phyllis Frelich, Andre De Shields, two-time Tony-winner James Naughton; and Heather Tom.



COMPANY music & lyrics by Stephen Sondheim. Book by George Furth. Musical Direction by Gerald Sternbach. Choreography by Kay Cole. Directed by David Lee.

Judith Light, Christopher Sieber, Anastasia Barzee, Kevin Chamberlin, Deborah Gibson, Cady Huffman, Jean Louisa Kelly, Richard Kline, Sharon Lawrence, Kerry O'Malley, Amy Pietz, Josh Radnor, John Scherer and Scott Waara star in the Stephen Sondheim musical masterwork. The vocal minority will be performed by Julia Burrows, Barbara Chiofalo, Susannah Hall and Anne Fraser Thomas.

Fewer musicals have had more acclaim, or sparked more discussion, than the 1970 Company. It was the first of six musicals over eleven years of one of the richest collaborations in musical theatre history - between composer-lyricist Stephen Sondheim and producer-director Harold Prince - the others are Follies, A Little Night Music, Pacific Overtures, Sweeney Todd and Merrily We Roll Along.

This 1970 production, which went on to win six of the 14 Tony Awards it was nominated for, including Best Musical. At the time of its inception, Sondheim was working on a musical called The Girls Upstairs, which would become Follies. Harold Prince told Sondheim that he would produce it, if he collaborated on this project, based on a series of one-act plays that George Furth had written about couples and their relationships.

The subject was daring, and the concept was to link the five couples, who each explored different aspects of relations, with a character - named Robert - a bachelor celebrating his 35th birthday. Best friend, counselor, son, brother - and single - Robert is all of these.

Sondheim said, "'Company' says very clearly that to be emotionally committed to somebody is very difficult, but to be alone is impossible."

REPRISE! Broadway's Best, now in its seventh season at UCLA's Freud Playhouse was founded by Producing Artistic Director, Marcia Seligson and has presented twenty-six of America's best and most classic musicals of this century. The late Peter Matz, one of Broadway, television and popular music's most important conductor-arrangers, served as the musical director from the founding of REPRISE! until his death in August, 2002. Gerald Sternbach has succeeded him.

Company previews on Tuesday, May 18th and the press opening is Wednesday, May 19. Performances continue through Sunday, June 6th at UCLA's Freud Playhouse as the third and final show of REPRISE!'s season. This is the first production that REPRISE! has ever scheduled a consecutive three-week run.

OLIVER! Dickens' greatest characters - Fagin, Nancy, Bill Sikes, The Artful Dodger, and Bumble - spring to life once again in Cameron Mackintosh's spectacular new production of Lionel Bart's Oliver! and Oliver's magical spell has everyone "Asking For More."

The unforgettable songs include: Food, Glorious Food, Consider Yourself, Where is Love?, You've Got to Pick-a-Pocket or Two, I'd Do Anything, As Long As He Needs Me, and many more! May 18-23, Mortensen Hall.The Bushnell Center for the Performing Arts in Hartford, Conn.

WHISTLING PSYCHE by Sebastian Barry. Two strangers spend the night in an old waiting room. One is Florence Nightingale, the other Dr.Barry. Both were reformers and both became famous - James Barry even more infamous after his death, when it was discovered that he was a woman in disguise. It is thought that her real name may have been Miranda Stuart.

Claire Bloom plays Nightingale, with Kathryn Hunter as Dr.Barry. Robert Delamere directs, with designs by Simon Higlett, lighting by Tom Mitchell and sound by John Leonard. The production will run until June 12 at the Islington's Almeida Theatre in England.

MAN WANTED starring Alisa Schiff is about to open anounced Michael Blevins, Artistic Director for Group Theatre Too, a theatre collective in Manhattan. Blevins indicates the show will be presented at the Duplex Cabaret Theatre in NYC June 2nd, June 9th and June 16.

THE PAJAMA GAME the classic 1954 Broadway musical by Broadway legend George Abbott and Richard Bissell who wrote the novel, 71/2 Cents, on which the musical was based, and composer-lyricists Richard Adler and Jerry Ross, remains enchanting.

Stafford Arima directs the cast which includes Heidi Kettenring and Brian Herriott with; Alene Robertson, Evan Papas, Rachel Rockwell, Malcolm Rothman, Don Forston, Matt Raftery and Christopher Saun. The ensemble includes; Cheryl Avery, Steve Calzaretta, Aaron Thielen, Richard Strimer, Carrie Chantler, Ericka Mac, Richard Henzel, Adam Kozlowski, Amber Makalous, Alison Rose Naskrent and Amy Lyn McDonald.

The score includes such standards as Hey There, I'm Not at All in Love, Hernando's Hideaway and Steam Heat.

Lynne Shankel is musical director. Patti Wilcox is in charge of choreography. Through July 3 at the Marriott Theatre, in Lincolnshire, ILL.

NIGHT SINGS IT'S SONGS by Jon Fosse, directed and translated by Sarah Cameron Sunde will mark this preeminent European playwright's American debut.

Night Sings It's Songs is a modern day tragedy that touches on universal human qualities, desires and flaws. A young man sits and reads waiting to find himself as his partner tries to push and prod him into action. She cannot see his struggle, only his passivity. She needs to fulfill her sense of purpose. He needs to fulfill his. But time has run out. They have only this night.

Presented by Oslo Elsewhere, The Unbound Theatre and Spring Theatreworks in NoHo at The Culture Project with performances beginning on June 5.

THE JOYS OF SEX: A NAUGHTY NEW MUSICAL which was a winner at the 2002 New York International Fringe Festival, has opened at the Variety Arts Theatre in New York City.

Lyrics and Book by Melissa Lewis. Music and Book by David Weinstein who also provided orchestrations and vocal arrangements. Directed by Jeremy Dobrish.

The musical peeks behind bedroom doors to tell two interconnected stories: a married couple struggling to keep its sex life alive while trying to conceive a baby, and a sassy bachelorette wondering if a nerdy neighbor with a secret fetish could be Mr. Right. Without nudity or crass language - just plenty of titillating songs and laughs - The Joys of Sex celebrates a kaleidoscope of kinks.

The four member cast features Ron Bohman, David Josefsberg, Stephanie Kurtzuba and Jenille Lynn Randall, accompanied by a three-man band, The Throbbing Threesome.

Scenic design by Neil Patel, costume design by David C. Woolard, lighting design by Donald Holder and sound design by T. Richard Fitzgerald. Choreography by Lisa Shriver.

GREASE starring Scott Napier, Ellyn Marsh and Penny Larsen. Through May 23 at the Bucks County Playhouse in New Hope, PA.

ENCHANTED APRIL By Matthew Barber. Based on a novel by Elizabeth von Arnim. Directed by Michael Wilson. Continues through May 23 at the Pasadena Playhouse in Pasadena, CA.

THE TRIANGLE FACTORY FIRE by Christopher Piehler in collaboration with the TACT company. Presented as a world premiere. Conceived & Directed by Scott Alan Evans.

In the span of 25 minutes the Triangle Shirtwaist Factory fire of 1911 took the lives of 146 workers, most of whom were young women immigrants between the ages of 13 and 23. This tragedy was among the worst industrial fires in New York City history, but its aftermath was even more shocking. Beyond the very dramatic human story, and the historical, political and social ramifications that resulted from this seminal event the play explores the continuing modern day concerns of corporate greed and responsibility and the moral and ethical issues surrounding the question, "what is the value of a human life?"

A 1979 made for television movie, The Triangle Factory Fire Scandal, was an awarding winning production which depicted a moment in history that changed working conditions. The site of the 1911 Triangle Shirtwaist Factory tragedy was declared an official landmark. (See Broadway To Vegas column of March 30, 2003).

The cast includes; Jamie Bennett, Nora Chester, Francesca Di Mauro, Kyle Fabel, James Murtaugh, Scott Schafer Guest Artists: Rachel Fowler, Kelly Hutchinson and Timothy McCracken.

Conceived & Directed by Scott Alan Evans. Original music by Colin McGrath. Costumes by David Toser. Lighting by Mary Louis Geiger. Sets by Mimi Lien. Sound by Daryl Bornstein.

16 performances only - ending May 26 - at the Clurman Theatre within the Theatre Row complex in NYC.


| | | |
| --- | --- | --- |
| | | |
WHO'S WHERE


DAVID BOWIE stars at the Benedum Center in Pittsburgh on May 17. On Wednesday he'll be delighting the crowds at the Milwaukee Theatre in Milwaukee. Thursday finds him at the Murat Theatre in Indianapolis and he closes out the week on Saturday at the Mark of the Quad Center in Moline, ILL.

JULIIO IGLESIAS performs Tuesday at the Pala Casino in Pala, CA.

JOHN PRINE on stage Friday, May 21 at the City Auditorium in Vicksburg, MS. On Saturday he's center stage at the Orpheum Theatre in Memphis.

HUEY LEWIS AND THE NEWS perform Monday at the Philharmonic Center in Naples, FL. On Tuesday the show is at Ruth Eckerd Hall in Clearwater, FL. Wednesday finds the group at the Florida Theatre in Jacksonville, FL. On Friday they are on stage at the Paragon Casino & Resort in Jacksonville, FL. They close out the week, Saturday, at Billy Bob's in Fort Worth, Texas.

BOBBY VINTON singing at the Mountaineer Race Track & Resort in Chester, WV on Thursday. Friday the Blue Velvet guy is at Foxwoods Casino in Mashantucket, CT and on Saturday he's center stage at the UPAC Broadway Theatre in Kingston, NY.

MICHAEL BUBLE is across the pond entertaining Monday at the Olympia Theatre in Dublin, Ireland. On Tuesday he can be enjoyed at Waterfront Hall in Belfast. Thursday finds him at the Alexandra Theatre in Birmingham and on Friday the performance is at the Royal Concert Hall in Glasgow.

FLEETWOOD MAC in the spotlight Tuesday at Sound Advice Amphitheatre in West Palm Beach, Florida. Thursday they are on stage at the Verizon Wireless Amphitheatre in Charlotte, N.C. On Saturday the show is at the Alltell Pavilion @ Walnut Creek in Raleigh, N.C.

JIMMY BUFFETT throwing his on stage party Tuesday at the Pepsi Center in Denver. On Thursday the fun is at the Target Center in Minneapolis and the Parrotheads will gather Saturday at the Schottenstein Center in Columbus, Ohio.

PETER CINCOTTI performing at the Lilac Festival in Rochester, N.Y. on May 20th. On Friday he's on stage at The Traft Music Hall in Buffalo, N.Y.

KD LANG entertains Monday at the Meterson Symphony Centre in Dallas. On Wednesday she'll sing her hits at Ruth Eckerd Hall in Clearwater, Florida. Friday finds the talent at the Constant Convocation Centre in Norfolk, VA.

MICHAEL FEINSTEIN will put on three great shows this week in New Jersey. Thursday he's at the New Jersey Performing Arts Center in Newark. Friday finds the artist at the Patriots Theatre At War Memorial in Trenton, and on Saturday, he returns to the New Jersey Performing Arts Center in Newark.

HARRY CHAPIN A CELEBRATION IN SONG takes place Friday at the McCarter Theatre in Princeton, N.J. On Saturday the family is at the Raritan Valley College in North Branch, N.J. and next Sunday, May 23, the performance is at Whitaker College in Harrisburg, PA.

BOB NEWHART telling stories Friday at the Admiral Theatre in Bremerton, Washington. On Saturday he'll be getting laughs at the Columbia Theatre in Longview, WA.

DIANA KRALL stars at the Pepsi Center in Quebec City on Friday. The following night she is on stage at the Halifax Metro Centre in Halifax, NS and next Sunday, May 23, the singer performs at the Mile One Civic Center in Saint John's, NE.

MANHATTAN TRANSFER in the spotlight Friday at the Fraze Pavilion in Kettering, OH.On Saturday they begin a two nighter at the Palace Theatre in Columbus, OH.


FINAL OVATION


ALAN KING

Alan King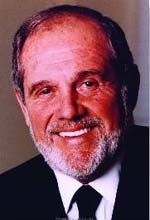 76, died in New York on May 9th of lung cancer.

A favorite in Las Vegas, he was one of the few comedians who could alter the casino drop by attracting high rollers. His sarcastic and witty stand up routines about life's annoyances attracted both men and women.

Sin City excesses also became a draw for King who admitted be had developed too much of a fondness for drinking and gambling during his years on the Las Vegas circuit. He last appeared in Las Vegas on September 27, 2002 at Texas Station - after first being shown and approving of the hotel's wine list.

In a career that lasted six decades, King - born Irwin Alan Kniberg - began his career by dropping out of high school, assuming the name of Earl Knight to form a group called "Earl Knight and His Musical Knights." As drummer he soon discovered his talent was as a stand up comic. He told jokes in small clubs in The Bronx for a dollar per night. It was in the Catskills that Milton Berle helped him hone rimshot comedy.

His first big break came in 1949, when he headlined at New York's Paramount Theatre. Seven years later he opened for Judy Garland at the Palace, and subsequently accompanied Garland when she performed in London.

King would become an entertainment legend - as an author of five best selling books, appeared in over 30 movies, was a powerful draw in Vegas casinos, on television and on Broadway.

He launched his career on The Great White Way when he co-produced the 1965 hit Broadway comedy Impossible Years. He also produced the Broadway plays The Lion in Winter and Dinner at Eight.

He last appeared on stage as film mogul Samuel L. Goldwyn in Mr. Goldwyn at the Promenade Theatre in the 2001-2002 theatre season. In January 1961, he was the emcee for a portion of President Kennedy's inaugural party. He hosted the Academy Awards in 1972 and staged the Alan King-Caesars Palace Tennis Tournament. He loved being the Abbot of the New York Friars Club and attended all celebrity roasts.

He is survived by his wife of 56 years, Jeanette, their three children, Robert, Andrew and Elaine Ray and grandchildren.
















Next Column: May 23, 2004
Copyright: May 16, 2004. All Rights Reserved. Reviews, Interviews, Commentary, Photographs or Graphics from any Broadway To Vegas (TM) columns may not be published, broadcast, rewritten, utilized as leads, or used in any manner without permission, compensationo/credit.
Link to Main Page
---
Laura Deni


CLICK HERE FOR COMMENT SECTION