Broadway To Vegas
  
 SHOW REVIEWS CELEBRITY INTERVIEWS GOSSIP NEWS

| | |
| --- | --- |
| | |
TWO LEGENDARY CASANOVAS - - COMING SOON TO BROADWAY - - GOODSPEED MUSICALS PRESENTS STAGED READING - - KEVIN SPACEY RECEIVES SHAKESPEARE AWARD - - PRINCE'S TRUST 30TH BIRTHDAY BASH - - WEST WING WRITER PENS PLAY - - WASHINGTON PERFORMING ARTS SOCIETY GALA - - AN INTIMATE EVENING WITH ANNETTE BENING - - DONATE . . . Scroll Down


Copyright: May 14, 2006
By: Laura Deni

CLICK HERE FOR COMMENT SECTION
TWO LEGENDARY CASANOVAS INTERTWINE
Broadway star Eugene Brancoveanu portrays Don Giovanni and Sabrina Hou is Pan Jian-Lian. Photo by Frank Wing
Two legendary Casanovas, Mozart's Don Giovanni and Xi-men Qing of the Water Margin Heroes novel (Song Dynasty, 960–1280 A.D.) have scandalous reputations.

What would happen if the two met? A duel over a lover? Perhaps a ménage a trios?

An innovative operatic creation tackles the romances and chance encounters of these two great lovers.

Don Giovanni is portrayed by Eugene Brancoveanu, who originated the role of Marcello in Baz Luhrmann's Broadway production of La Boheme, which received an honorary Tony Award. The opera, sung in English punctured with Chinese, features Merola Opera artists with vocal brilliance and comic ebullience, under the direction of Isabel Milenski.

This unusual opera combines Mozart's great rendition of Don Giovanni and famous characters from classic Chinese opera in a new story with music by Gang Situ and Libretto by Cao Lusheng.

Situ spoke with Broadway To Vegas about this endeavor and his fascinating background, which has led him to call San Francisco home.



Gang Situ
"Don Giovanni, of course, is famous," said Situ who was born in Shanghai. The concept came from the 250-year birthday celebration of Mozart and his Don Giovanni. I think every city with an operatic orchestra was doing Don Giovanni, said Situ referring to Mozart's revered Italian Dramma giocoso opera. The story of a ladies' man whose notorious behavior gets him in trouble with the wrong women (and especially the wrong father), this favorite is full of some of the most popular arias in opera.

"I thought how about here in China Town? We don't have Don Giovanni but we have the other guy - Xi-men Qing. He is similar to Don Giovanni in Chinese literary history. I don't know if it was for real or just created, but there is a famous story about Xi-Men Qing, so every Chinese knows this guy," said Situ about the central character in the first fictional work to depict sexuality in a graphically explicit manner in China, describing in detail the downfall of the Xi-Men clan during the years 1111-1127. The story centers around Xi-Men Qing, a social climber and lustful merchant whose wealth allows him a consort of wives and concubines. A key episode is the seduction of the lascivious, adulterous Pan Jinlian.

After secretly murdering the husband of Pan, Xi-Men Qing marries her as one of his wives. The story follows the domestic sexual struggles of the women within his clan as they clamor for prestige and influence as the Xi-Men clan gradually declines in power.

"I thought, how about if we just put these two guys together," Situ laughed. "It's like two lives and then we go East to West and West to East and there is a big mix-up. It's a comedy."

The cast includes: Eugene Brancoveanu as Don Giovanni; Eugene Chan as Xi-men Qing; Thomas Glenn as Leporello; Sabrina Hou as Pan Jin-lian; Jennifer Palmer Boesing as Elvira; Heidi Moss as Zerlina; Larry Zhang as the Matchmaker; and Jeremy Galyon as the Commendatore.

It's not the first time Situ has tried music with a twist and made it play and pay off.

In 1997, San Francisco Symphony premiered his San Francisco Suite, which includes solo parts for Chinese, Japanese, South America, and African American jazz instruments to dramatize the numerous musical traditions flourishing in the City.

It was a bell ringer - literally - a cable car bell.

Situ was asked to write a piece for the San Francisco Symphony. for a family concert. "At first, I thought, me write a piece for kids -- no way!" he laughed. Then he thought about the diverse city and changed his mind.



Cable car Gripman's Bell - solid bronze - these bells are seen on top of S.F.'s historic cable cars.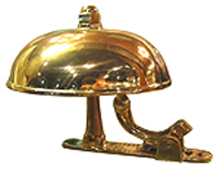 "We have cable cars here. So, the idea was if you took a ride on a cable car and went into different neighborhoods - Chinatown, Japanese town, Hispanic community. Each movement is only two or three minutes, but it's like an international tour for the kids. We borrowed a real cable car bell from the Cable Car Museum and after every movement we rang the bell -- ding, ding, ding - which indicated we were going into a different cultural neighborhood. Different instruments also signified different neighborhoods."

Situ's music is as eclectic as he is.

His father was Music Director and Conductor of the Shanghai Philharmonic, and his mother was a mezzo-soprano with the Shanghai Opera. After early studies in piano and violin, Situ was sent during the Cultural Revolution to a rural area for "re-education," interrupting his music education for many years.

"It was because of my parents and their western music," he explained. They were doing Western music and they were told to stop. They were punished. They had to stop playing Western music. In the first couple of years they had to stop altogether. Then they could only play certain things."

I had just graduated from high school. I was sent to the countryside and that was called re-education. Chairman Mao thought that all things you learned from a school were just books - not a real life. So he sent people to "learn the real life."

"If the family had just one child, they would not go. But, at that time, the one child per family policy was not yet happening. Most families had two, three or four kids. If you had one, the child didn't have to go, but if you had two, one stayed home and the other had to go. I have a younger brother, so I had to go. If I didn't go, my brother would have been taken away."

"So, I went to a Provenance about a day away from Shanghai. I was a farmer for four years. That was interesting," he said a little ruefully. "It is a hard life. I had to do whatever the farmers did. Get up early and work from when the sun rose until the sun set. I did that for four years."

After enough time passes looking back can glean learned insights.

"Now, when I look back, I have seen some benefits from the life experience. Of course, I lost my golden age - the time for education, the career development for whatever you want to do. On the other hand, I learned something that I can live under any kind of a life condition. I can deal with little money - no problem."

Repressed feelings can express themselves in music.

"If I want to express those kind of feelings in a concerto, it would be slower - drawing on those kind of feelings - sad or bad."

"When they tried to end the Cultural Revolution, it was a gradual changing," he recalled. "People started to return to schools in the city. But, like today, you had to apply to get into the university. I passed the examination and went to Teachers University which trained all of the high school teachers."

He was twenty when he returned to Shanghai and enrolled in the music department at Shanghai Teachers' University, whose faculty he joined eventually, and he continued his composition studies at the Shanghai Conservatory of Music.

Teaching didn't fulfill Situ's creative nature.

"They way they let you teach was only repeating everything. Every year you start from the beginning and do everything exactly the same way. I like being more creative. In China you are secure with a job. You graduate and they send you somewhere for a job," he said about the no unemployment policy, which still exists today. "But, you cannot change your job. So, I had to get out."

His parents also encouraged him to leave.

"In 1984 the open door policy had already begun. I have a lot of relatives living abroad - Canada, United States and Europe," Situ continued. "My parents had a musical tour abroad. While they were on the concert tour they got to see a lot of the relatives. Because my parents toured and they encouraged me to get out and see the outside world. They said San Francisco is a beautiful place and there are a lot of Chinese, so you will feel comfortable."

Encouraged by his parents, both of whom are deceased, Gang Situ came to the United States in 1985 and three years later received a master's degree in composition from the Music and Arts Institute of San Francisco.

"I didn't know English when I came here, so I took some classes in English. I went once a week. I still use a lot of Chinese material in my music. Those are the things I'm most familiar with. And, also I think there are certain things about roots. It's in my blood. You cannot change it."

"There is a lot of jazz in San Francisco. I went to a lot of jazz club. For awhile I tried to imitate jazz. But, there was something not in my blood. I think you can do what isn't in your blood, but you can't do it well.

"For instance, I speak English now, but there is still the accent - it is Chinese English. It's broken English. People can tell that isn't my real language. The same with music. You have to learn to do what you know best. So, for my style, I had to stick to my roots. I put a lot of Western things together with Chinese. I don't see a clear line there. I don't see a big gap between two cultures. I hate to say East meets West, but it's true. Like the Opera story we are doing."



Lily Cai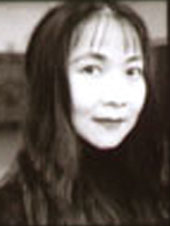 A co-founder of Chinese Cultural Productions and one of the most active Chinese-born composers in the United States, Situ has composed works for orchestra, chorus, dance, and chamber ensembles. Many of his scores have been created for San Francisco's Lily Cai Chinese Dance Company and the San Francisco Symphony.

"Lily Cai is my wife," said Situ. "We met here and formed a dance company. I run the music and handle the administration."

Elegant, sensual and captivating, the Lily Cai Chinese Dance Company melds ancient Chinese forms with modern dance in an artistic and inventive marriage of styles. The Company bridges the continuum from past to contemporary - form spectacular court dances of Chinese dynasties to contemporary works fusing classical Chinese and ballet, complemented by dazzling costumes, original music, and multi-media designs.

The Company performs and tours extensively throughout the United States.



Gang Situ surrounded by violins with Streamers poster. Calligraphy by Marty Sohl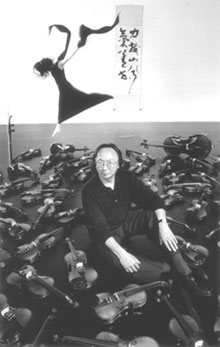 In 1994 the Company opened the Grateful Dead's concert celebrating the year of the Dog at the Oakland Coliseum, and in 1995 performed for United Nations' 50th Anniversary Celebration in San Francisco. In 1996, the Company received two coveted awards for Outstanding Achievement in Choreography and Company Performance Awards from Isadora Duncan Dance Awards Committee for their collaborative performance with Oakland's Dimensions Dance Theater entitled Common Ground. That same year, the Company also premiered Chinese Myths Cantata, a successful collaboration with The Women's Philharmonic and Chanticleer.

With his wife as his professional partner Situ and Lily Cai meld his music and her choreography.

"There are several ways that a program is formed," Situ explained. "If my schedule is such that I have another writing commitment at that time, then we use existing music and the program is set to the existing music The second way is possible because of technology. We can use 3 or 4 types of music and I just re-arrange them. You've got to get permission from the record company or the authors and then you can mix them using software, like a computer process. The third way is how most of our programs are constructed - I composed. Who comes up with the idea first is like the chicken and the egg concept. It depends upon the situation. Sometimes she comes to the idea first - what kind of things she wants to do. Then we discuss the structure. To me music for the dance is different than creating music for an orchestra. That music is in elements, components."

In effect Gang and Lily construct a road map.

"To write for the dance, structure is first," he elaborated. For five minutes - this, then faster. Then the next mood is slower. How many minutes is each and we make a map. I create it on a computer, then we rehearse and see what works. It goes back and forth many times."

Currently China is the new kid of the block. The in thing is to feature something Chinese. Situ doesn't feel this is a passing fad.

"I think it good," he said of China being showcased everywhere from art to music, dance and plays. "What has happened since I've lived in this country, more than 20 years now, we realize most Americans don't know Chinese culture very well. I've been on tour in more than 30 states. I've been in every corner. People living in San Francisco or New York know Chinese culture, but not in the heart of this country."

"If we go to a small town and if it's four hours to another place, you never seen an Asian face. But, everyplace we go, there are Chinese restaurants! No matter how small the town, there is a Chinese restaurant. They always have Chinese food even though it may be very bad Chinese food," laughed the composer who cooks as a hobby.

"I like to cook. I think it's another part of the creating process. I like to try different things. I don't use a cook book. It's like composing music. I like to create my own. I put this here and something there and experiment. I enjoy it."

"So, Americans know Chinese food. And, they know a little bit about Chinese acrobats, but Americans don't know Chinese dances. I think it is good to let American know more about the cultural of any country."



Acrobat performing in Shanghai, China. Photo by Michael Ashleman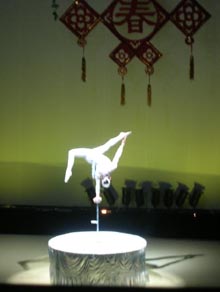 Major news organization also hype China as the nation to fear - the country that will surpass us economically, militarily and take the oil. Might political headlines hamper creative endeavors?

"I hate to say it, but media says more of the negative than the positive," he answered. "The Chinese government has media censorship and the media here doesn't like that. Whatever our media can report, they look for the negative. China is changing. China is complicated. They have a long history and there are so many people. They like the way they live. In some things there is quite a different mindset. You can't change everything overnight. If you change things too quickly, then there are major problems."

Childless, Gang and Lily consider their dancers "like our children. They have our house key," Gang admitted. "They can eat here."

With hopes of production outside of San Francisco, Situ stressed "this is new. Nobody has done something like this. We use known material and then stick Chinese things in there. It's an intriguing concept that we hope everyone will enjoy."

The Grand Seducers plays May 18-20 at the Chinese Cultural Center in San Francisco.


BECOME A SUPPORTER


For a donation of twenty dollars we encourage your opinions regarding topics of interest or what you feel we may have spent too much time covering.

We will also send you a perfectly acceptable Broadway To Vegas mousepad and a really nifty thank you note.

Please allow two weeks for delivery of your mousepad and thank you note. For that you will need to provide a name and mailing address. All information is kept confidential. We accept PAYPAL. Thank you for your interest.


SWEET CHARITY


AN INTIMATE EVENING WITH ANNETTE BENING

Annette Bening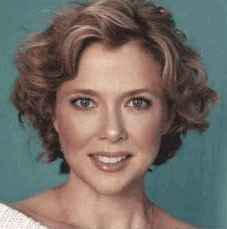 star of stage and screen, appears in a very special, one-night-only benefit event for the Seattle Repertory Theatre on Wednesday, May 24.

The evening will include an engaging conversation about Annette Bening's stage and film career, moderated by KUOW's Marcie Sillman, after which Ms. Bening will take questions from the audience. The evening will also include a video retrospective of Ms. Bening's extraordinary career.

Tickets are available beginning at $50. Reservations at the $750 level includes an intimate pre-show cocktail party with Annette Bening at the home of Chap and Eve Alvord. Photo opportunities with Ms. Bening will be available at this party. Also includes top priority seating for the show, and private post-show party with Ms. Bening. Each household at this level will receive a personalized, autographed photo of Ms. Bening following the event.

All proceeds benefit Seattle Rep's renowned arts education programs in the schools and Seattle community.

THE PRINCE'S TRUST 30th BIRTHDAY Ozzy Osbourne, the Prince of Darkness, headlines a group which includes Will Young, McFly, Bee Gees - Barry and Robin Gibb, Pink, Annie Lennox, Sugababes, Embrace, Lionel Richie and Ronan Keating - for the spectacular concert at the Tower of London to celebrate The Prince's Trust 30th Birthday.

The open-air extravaganza will take place May 20. Accompanied by his wife, Camilla, Prince Charles and his two sons, Prince William and Prince Harry, will attend the party which will also be a spectacular TV event. Promised is a world exclusive interview with the three Princes - HRH The Prince of Wales, Prince William and Prince Harry.

The show is expected to span three hours.

Prince Charles founded the youth charity organization in 1976. The Prince's Trust is launching a national fund-raising and advertising campaign, with the goal of raising millions of pounds "to raise the money we need to help the many thousands of young people struggling in life."

WASHINGTON PERFORMING ARTS SOCIETY 2006 GALA AND AUCTION

Lang Lang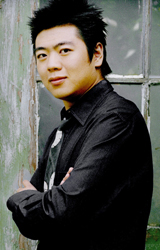 will take place on May 20th, at the Ronald Reagan Building and International Trade Center in Washington, D.C.

The evening will feature a performance by world renowned pianist, Lang Lang. This year's Honorary Diplomatic Patrons are His Excellency, the Ambassador of the People's Republic of China and Madame Xie.

which benefits the organization's educational programs and sustains its tradition of bringing the world's best performing artists to the nation's capital. The WPAS Women's Committee hosted the first Gala in 1970. This year's event is expected to raise more than $900,000.

More than 800 guests are expected to attend, including members of Congress, ambassadors, business and community leaders, and arts patrons. Guests will enjoy a silent auction and cocktails followed by dinner, a live auction, and a performance by guest artist Lang Lang.

RAINFOREST FOUNDATION FUND Carnegie Hall Benefit Concert staring Sting and his wife, Trudie Styler, Sheryl Crow, Billy Joel, James Taylor, Lenny Kravitz and Friends. With the theme Shades of Woodstock, the programs feature Songs from '68 and Summer of '69.

Friday, May 19, Carnegie Hall, NYC.

A WYNNING HAND a play on the last name of Las Vegas hotel mogul Steve Wynn is the theme for The Associates Committee of The Society of Memorial Sloan-Kettering Cancer Center's gala evening. Honorary Chairmen are Eva and Roberto Cavalli and Las Vegans Elaine and Steve Wynn.

Chairman Alexis Waller and Co-chairmen: Gretchen Gunlocke Fenton, Anne Grauso, Leslie Heaney, Melanie Seymour Holland, Amanda Taylor Konjevod and Christina Ittleson Smith have planned am evening that begins with a Champagne reception, followed by dinner, gaming -with tables and croupiers from Wynn Las Vegas - and dancing.

The sponsors include Roberto Cavalli, Wynn Las Vegas, Creative Intelligence, Inc., Sotheby's, Dom Pérignon, Francis Ford Coppola Wine Food Adventure, and Daniel Feast & Fêtes.

The soiree takes place at Sotheby's in New York City on Wednesday, May 17.

Founded in 1946, The Society of MSKCC is a volunteer organization that works to insure the well-being and comfort of patients, raise funds for cancer research and treatment, and educate the public about cancer.

COMING SOON TO BROADWAY Enjoy a privileged preview of what's coming soon to the Great White Way. Join an evening of new discoveries and many of the all-time favorites we know and love, presented by Broadway's brightest composers, lyricists and stars at the 20th Annual 92nd Street Y Gala.

Sneak premiers of songs from six Broadway bound musicals introduced by members of their creative teams. Lyricists David Zippel introduces Pamela's First Musical with music by Cy Coleman. Book by Wendy Wasserstein, Princesses with music by Matthew Wilder, book by Cheri and Bill Steinkellner. Director Richard Malty, Jr., introduced The 60s Project, by Janet Brenner and Ken Levine.

Director/Choreographer Jerry Mitchell introduces Catch Me If You Can with music by Marc Shaiman, lyrics by Scott Whittman and a book by Terrence McNally. Mitchell will also present Legally Blonde which has music and lyrics by Larry O'Keefe and Nell Benjamin and a book by Heather Hach-Hearne - based on a novel by Amanda Brown.

Lyricist/Author Lynn Ahrens and composer Stephen Flaherty will present The Glorious Ones.

Performances by Faith Prince, Brian Stokes Mitchell, Marin Mazzie, Lesley Gore, Debbie Gravitte and others.

Event Co-Chairs are Stacey and Matthew Bronfman and Tami and Fredric Mack. Event Vice Chairs; Ann L. Bronfman, Stephanie and Robert Goldstein, Elena and Tim Kiam, Juliana and John May and Lois and Andrew Zaro.

Monday, May 22, at the 92nd Street Y in New York City.



THE ANNUAL WILLIAM SHAKESPEARE AWARD FOR CLASSICAL THEATER known as The Will Award, presented by the Shakespeare Theatre Company of Washington, D.C. was presented last night - Saturday, May 13 - to Kevin Spacey, artistic director of the Old Vic Theater. Spacey is the winner of Tony, Evening Standard and Olivier awards for theater and Academy Awards for his performances in The Usual Suspects (1995) and American Beauty (1999).

Spacey receive the 19th Annual William Shakespeare Award for Classical Theater at a gala in the Andrew W. Mellon Auditorium. The award honors a person who has made a significant contribution to classical theatre in America.

Spacey's breakthrough stage role was in the 1986 Broadway production of Eugene O'Neill's Long Day's Journey Into Night. He then recreated the role at the Theatre Royal, Haymarket in London. He won the Tony Award in 1991 for Best Supporting Actor in Neil Simon's Lost in Yonkers and the Evening Standard and Olivier Awards for his role as Hickey in O'Neill's The Iceman Cometh. That production originated at London's Almeida Theatre before transferred to the Old Vic and later moving to Broadway in 1999.

Now serving as the artistic director of the Old Vic, Spacey recently played the title role in Richard II, for which he received a Critics' Circle award.

Past recipients of the Will Award include Jeremy Irons, Judi Dench, Fiona Shaw, Ralph Fiennes, Anthony Hopkins, Maggie Smith, Hal Holbrook, Patrick Stewart, Sam Waterston, Lynn Redgrave, Christopher Walken, Morgan Freeman, Mel Gibson, Kenneth Branagh, Christopher Plummer, Kevin Kline, the late Joseph Papp and Shakespeare Theatre Company artistic director Michael Kahn.

The award gala benefits the Shakespeare Theatre Company Free for All program - two weeks of free Shakespeare presented each summer at Carter Barron Amphitheatre.


OTHER PEOPLE'S MONEY


MUSEUMS ON US Bank of America, which is the Carnegie Hall sponsor this season, celebrates the merry month of May with Museums On Us.

Just show your Bank of America ATM, check or credit card or MBNA credit cars and get free admission for you and a guest to more than 50 museum across the Northwest during May.

States participating include;Connecticut, Delaware, Maine, New York, New Jersey, Rhode Island, New Hampshire, Massachusetts, Pennsylvania.

ACTORS THEATRE OF LOUISVILLE has received a $900,000 allocation in the state budget for capital improvements on its facilities from the Kentucky General Assembly.


SPREADING THE WORD


GET YOUR CHOPS BACK Haven't picked up your saxophone since high school? Fantasize about playing the violin or cello again? Then this program is for you. Make music again just for the sheer love and fun of it. Relearn and play your instrument in the company of other lapsed musicians like you!

Get Your Chops Back offers instrument workshops at low cost for adult non-professional / recreational musicians (18 and above). The next workshop is for violinists and cellists takes place at the . Dorothy Chandler Pavilion, Music Center on May 20. Violins, cellos (other instruments on future dates) Admission is only $10. You provide your own instrument. You should be able to play at an advanced beginner level. Sheet music provided at no extra cost. If you have a music stand, please bring it along.

THE FIRST GAY KISS Same-sex desire in Ancient Egypt Richard Parkinson, British Museum, considers in what ways the ancients are both similar and/or different to us. Ancient Egyptian evidence has been censored and remains controversial. Ancient poems, however, provide unambiguous evidence of same-sex desire, including the first recorded 'chat up line' between two men in human history. Thursday May 18 Lecture Theatre of the British Museum in London.

JOHN LANDIS join the legendary writer/director/producer for a screening and discussion of Victor Fleming's classic The Wizard of Oz, as part of the Skirball-American Film Institute series Cinema's Legacy: How Great Filmmakers Inspire Great Filmmakers. Thursday, May 18, at the Skirball Center in Los Angeles.



THE MONUMENT

Colleen Wagner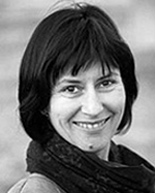 by Colleen Wagner. Directed by John Vreeke. Featuring Jennifer Mendenhall and Karl Miller.

In an unnamed country a young soldier is being convicted of war crimes. Just at the moment he is to be executed, a mysterious woman appears at his side and offers him freedom if he promises to obey her for the rest of his life. This electrifying drama is a torpedo aimed directly at the nature of evil. Winner of the Governor General's Literary Award, Canada's equivalent to the Pulitzer Prize. Mature content. Sponsored by Rick Kasten and the Canadian Embassy.

An American Premiere May 19 – June 4 at the H Street Playhouse, Washington, D.C.

THE MELVILLE BOYS by Norm Foster. Brothers Owen and Lee Melville arrive at their uncle's lake cabin for a relaxing weekend of fishing. However, their plans are foiled by the arrival of two sisters. The women inevitably become the catalyst for a tenderly funny look at four lives in transition. The Melville Boys, written by Canadian playwright, Norm Foster, has become his most produced play.

May 17 through June 3 at the Flatrock Playhouse in Flat Rock, N.C. is the State Theatre of North Carolina.

CARABOO, PRINCESS OF JAVASU staged reading of a brand new musical with a book by Marsha Norman, lyrics by Beth Blatt and music by Jenny Giering. Directed by Gary Griffinby.

The true story of a 19th century girl who wanted more – and got it all!

With no money, no job and nothing to lose, Mary Baker transforms herself from British maid to exotic princess.

With a little luck and the help of a handsome Irish con artist, Princess Caraboo captivates everyone around her. Dazzling and daring, she manages to find love and friendship even after her true identity is discovered.

As a staged reading, this will be a full musical but with less focus on costumes and scenery and more focus on the songs and dialogue. Furthermore, the creative team will be at every performance to see how their show is playing and make changes continuously.

May 19- 28 at Good Springs Opera House, The Norma Terris Theatre Chester, CT.

ME TOO by television writer/producer Mark Goffman. Zeke Rettman directs a cast which stars Danica McKellar and Greg Pitts and also includes Jeremy Glazer, Meeghan Holoway, Heidi Schooler, and Hardia Madden, Jr. Inspired by a true story, in Me Too, Lucy, a woman facing a devastating illness, is pursued by a stubborn young romantic who believes that falling in love will keep her in remission.

"Each of us deals with adversity in romance differently," comments Rettman. "Me Too is a story about how the curative properties of love, which have been documented in scientific journals, can be used as a therapy of sorts."

McKellar met writer Mark Goffman on the set of The West Wing during her year-long run as the quirky Elsie Snuffin, and she was thrilled to be asked to participate in Mark's first departure from television to theater.

"It's great to be working with Mark again - that same snappy dialogue and wit - he's terrific," she says. Mark Goffman is currently a writer and producer for Studio 60, the new NBC television series created by Aaron Sorkin and starring Matthew Perry, Amanda Peet and Bradley Whitford. From 2002 - 2005, he wrote for The West Wing. Prior to The West Wing, Mark, a graduate of Harvard's Kennedy School of Government, divided his time between creative and political writing. Mark has been brought in to assist with language for congressmen, senators, governors, cabinet officials, and a prime minister.

Set design by Elephant Stageworks. Lighting design is by Steve Pope. Music is arranged by Jackson Bennett. Make-up by Sabra Miller.

Me Too begins previews May 18 with performances through June 25 at The Stella Adler Theatre in Hollywood.

SHINNING CITY

clockwise from top left: Peter Scanavino, Brían F. O'Byrne, Martha Plimpton, Oliver Platt (photo by Joan Marcus)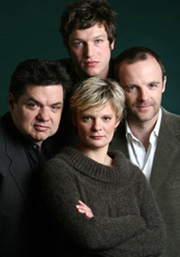 by Conor McPherson. Directed by Robert Falls.

With Brían F. O'Byrne, Oliver Platt, Martha Plimpton and Peter Scanavino.

Originally produced at London's Royal Court Theater to critical acclaim, Shining City is set in Dublin, where a guilt-ridden man reaches out to a therapist after seeing the ghost of his recently deceased wife.

Wrestling with his own demons, the therapist can only do so much to help.

Routine visits between the two men quickly become a gripping struggle to survive, changing both of them for the rest of their lives.

Sets by Santo Loquasto; costumes by Kaye Voyce; lighting by Christopher Akerlind; sound by Obadiah Eaves; dialect coach, Deborah Hecht.

Presented by the Manhattan Theater Club. American Premiere at the Biltmore Theater in NYC. Officially opened May 9.

1776 the Tony Award winning musical with a book by Peter Stone and music and lyrics by Sherman Edwards. With much of the show taken directly from actual letters, you'll meet the men who changed the concept of freedom by creating the Declaration of Independence. John Adams, the insufferable know it all, the funny and wise Ben Franklin, and lovesick Thomas Jefferson, a newlywed who only wants to get home to his lonely bride. Inspiring, passionate and humorous musical celebration of freedom and liberty. Through June 17 at The Dutch Apple Dinner Theater in Lancaster, PA.

THE LIEUTENANT OF INISHMORE a dark comedy by Academy Award winner Martin McDonagh. The Olivier Award winning play is directed by Wilson Milam.

Starring Jeff Binder, Andrew Connolly, Dashiell Eaves, Peter Gerety, Domhnall Gleeson, Brian d'Arcy James, Allison Pill and David Wilmot.

Set in 1993 in County Galway on the rocky, lonely island of Inishmore, off the coast of Ireland, the play chronicles the events that come to pass when someone kills Wee Thomas, the beloved cat of an Irish Liberation Army enforcer. While he has no feeling for those he blows up, he has an obsessive attachment to his cat. Was the death of his cat an accident or an execution? It all builds to a stunning surprise.

Sets by Scott Pask. Lighting by Michael Chybowski. Costumes by Theresa Squire. Sound by Obadiah Eaves. Music by Matt McKenzie. Fight director is J. David Brimmer. Dialect coach is Stephen Gabis.

Performances at the Lyceum Theatre in NYC.

SISTER by Mario Fratti. Directed by Pamela Billig.

A drama of sexual mores, family dynamics and double standards.

Sisteri depicts the strains of an Italian family in which a teenage son, wise beyond his years, lives uneasily with his 59-year-old mother and his thirty-something sister. The boy is cursed with a judgmental mind. He resents his sister's desperate relationships with men, accuses her of promiscuity and responds self-righteously to his mother's queries about his own relations with women. Shocking, mysterious secrets are revealed. The boy's arrogance gives way to greater understanding.

Eleanor Ruth plays the Mother. Brian Voelcker is cast as the Son and Shan Eillis plays the Daughter.

May 18-June 4 at La Ma Mama in NYC.

CYRANO DE BERGERAC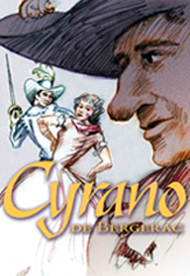 by Edmond Rostand. Translated/Adapted by Anthony Burgess. Directed by Amanda Dehnert.

The grandest adventure. The wittiest word-play. The most passionate romance. And the biggest heartbreak. Cyrano de Bergerac, soldier, philosopher, and poet, loves Roxane, but cannot tell her. Cursed with an enormous nose, he believes she could never love him. When Roxane falls for Christian, Cyrano sacrifices his own happiness and gives his rival the words to woo the lady he loves.

Stars Mauro Hantman as Cyrano. Angela Brazuk as Roxane and Noah Brody as Christian.

Set Designer is Eugene Lee. Lighting Design by Brian J. Lilienthal. Sound design by Peter Sasha Hurowitz. Costumes by William Lane. Fight Choreographer is Craig Handel.

Through June 11 in the Chace Theater. Trinity Repertory Company, Providence, RI.


| | | |
| --- | --- | --- |
| | | |
WHO'S WHERE


ELVIS COSTELLO performs Friday, May 19, at Trump Taj Mahal in Atlantic City.

JAMIE CULLUM on stage Monday, May 15 at Warehouse Live in Houston. On Wednesday the show is at the House of Blues in San Diego. Friday finds him at Caesars Tahoe and on Saturday he's on stage at the House of Blues in Las Vegas.

JIM BRICKMAN performs Friday, May 19 at the IMAC in Huntington, N.Y. On Saturday he's in the spotlight at the Weinberg Center in Frederick, MD.

PETER FRAMPTON in the spotlight Wednesday, May 17 at the Community Auditorium in Thunder Bay, ON. On Friday he starts a two nighter at Niagara Fallsview Casino in Niagara Falls, ON..

THE NEVILLE BROTHERS AND BIG BAD VOODOO DADDY have a two night gig May 19-20 at John Ascuaga's Nugget in Sparks, NV.

MICHAEL FEINSTEIN entertains Saturday, June 24, at the Power Center in Ann Arbor, MI.

PEARL JAM opens a two night gig at the United Center in Chicago on Tuesday, May 16. On Friday the show is at the Van Andel Arena in Grand Rapids, MI. Saturday the show is at the Quicken Loans Arena in Cleveland.

BRUCE SPRINGSTEEN doing turn away business Tuesday, May 16, at the Heineken Music Hall in Amsterdam. On Wednesday they'll be pleasing the fans at Festhalle in Frankfurt, Germany. On Saturday the show is at the Oslo Spektrum in Oslo, Norway.

THE GO GO'S on stage Monday, May 15 at the Starland Ballroom in Sayreville, NJ. On Tuesday the performance is at the 9:30 Club in Washington, D.C. Wednesday finds them at the Innsbrook Pavilion in Richmond, VA. On Friday the show is at the Nokia Theatre Times Square in NYC.

JOHN PRINE performs Friday, May 19 at the Orpheum Theatre in Minneapolis. Saturday finds him in the spotlight at the Duluth Entertainment Convention Center in Duluth, MN.

LEE GREENWOOD on stage Wednesday, May 17, at the Fox Theatre in Hanford, CA. On Friday the show is at the Admiral Theatre in Bremerton, WA. ON Saturday he's center stage at the Columbia Theatre in Longview, WA.

FAITH HILL AND TIM McGRAW singing their hits Thursday, May 18, at the Kohl Center in Madison, WI. On Friday they open a two night stand at the Xcel Energy Center in Saint Paul, MN.


PIFFLE AND PROFUNDITIES


NICE GUY PHONE CALL

Ed Begley, Jr.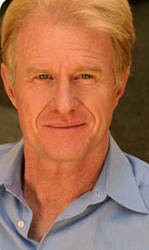 Lucy Pollak is a Los Angeles publicist whose client list includes LA Theater Works. Ed Begley, Jr. is a multi-talented actor who also happens to be a nice guy. In a conversation with Pollak regarding actors and egos she disclosed a recent story about Ed Begley, Jr to demonstrate that not all stars are too big for their britches.

We thought it was charming story and got permission to pass it along.

"I have this friend in New York, who I've known for many years who has a 14-year old child, Elie, who has had some difficulties in his life," Pollack related. "He just had open heart surgery and back surgery after that. Because I live in Hollywood people think that I have access to everybody. Elie collects autographs and was E-mailing me asking for autographs from all these people," laughed Lucy.

"At that point I had to E-mail Elie and say I just can't find everybody. Here is a list of people I work with and if any of these people are people you would like to get an autograph from - I'll see what I can do. Ed Begley, Jr. was on the list and Elie wanted Ed's autograph.

"Ed was working on an LA Theatre Works show. He did Romance for us," she said referring to Begley reprising his role from LA's Mark Taper Theatre production last year as the defense attorney who hurls racial slurs at his own client. "I called Ed and asked him to sign an autographed picture and bring it to the next show. Even better, Ed said to give Elie his phone number and have him call, so they could talk. Elie called Ed Begley and left a message. Ed called him back the next morning. You can't imagine how much that perked up Elie! Really helped him in his recovery."
















Next Column: May 21, 2006
Copyright: May 14, 2006. All Rights Reserved. Reviews, Interviews, Commentary, Photographs or Graphics from any Broadway To Vegas (TM) columns may not be published, broadcast, rewritten, utilized as leads, or used in any manner without permission, compensation/credit.
Link to Main Page
---
Laura Deni


CLICK HERE FOR COMMENT SECTION