! >
Broadway To Vegas
  
  REVIEWS INTERVIEWS COMMENTARY NEWS

| | |
| --- | --- |
| | |
TOOTSIE ON BROADWAY IS TERRIFIC - -OUTER CRITICS CIRCLE ANNOUNCES WINNERS - - MUSIC BIZ 2019 AWARDS DINNER - - 65th SPIRIT OF ACHIEVEMENT LUNCHEON - - MARY QUANT EXHIBIT - - THE WORLD MEETS ARCHIE HARRISON MOUNTBATTAN-WINDSOR - - ON TOUR HUGH JACKMAN DOWNS A DEEP FRIED MARS BAR - - OLNEY THEATRE GALA - - DONATE . . . Scroll Down





Copyright: May 12, 2019
By: Laura Deni
CLICK HERE FOR COMMENT SECTION


TOOTSIE IS A LAUGH A MINUTE BROADWAY TRIUMPH


Want to really have an enjoyable experience? Go see the Broadway musical Tootsie currently delighting crowds at the Marquis Theatre on Broadway.

While I'm always suspicious of attempts to transform famous movies into a stage production this one more than succeeds.

Based on the Columbia Pictures motion picture starring Dustin Hoffman with a story by Don McGuire and Larry Gelbart, book writer Robert Horn has done a magnificent job of changing the setting from a television soap opera to an off-Broadway show, delivering some sassy insights into the Broadway community - from auditions to backstage gossip and heartache.

With music and more than clever lyrics by David Yazbeck the production is a total delight. Much credit has to be given to Santino Fontana who appears as Michael Dorsey/Dorothy Michaels - the part made movie famous by Dustin Hoffman.

Michael Dorsey (Fontana) is a struggling, out of work New York actor who, at 40, has the ability to annoy anyone in his path. He's made himself unemployable and his shelf life as an actor is expiring. To add salt to the wound he's just been fired by his discusted agent (Michael McGrath).

This clever concoction opens with Opening Number detailing Michael's failed attempts to get cast in a show. It's his 40th birthday and life - and acting jobs - have passed him by. To emphasize the rejections Michael's best bud and cynical roommate, aspiring playwright Jeff (Andy Grotelueschen) reminds him of the bragging he made about the accomplishments he'd accomplish before he turned forty.

Another out of work actor, the emotionally challenged and broken hearted Sandy (Sarah Stiles) despairs What's Gonna Happen, detailing her failed auditions. Dorsey has reached the panic stage, desperate to get cast in anything. Despite wallowing in her own insecurities, his neurotic ex-girlfriend, Sandy, tips him off about a role in an off-Broadway revamped version of Romeo and Juliet called Juliet's Curse which boasts a happy ending. Dorsey is game for any role - no matter what he has to do to get it, including pretending to be a woman.

Julie Halston as filthy rich lead producer Rita Marshall has managed to get investors to pony up $12 million. She's smart enough to know that the only money you are willing to risk should come from others.

Amazingly, Dorsey as Dorothy is cast as Juliet's nurse. Ecstatic, Dorothy bursts into I Won't Let You Down, an anthem which cleverly shows that lighting by Donald Holder can be part of the orchestra from forte to fortissimo to the fff signage. Hilariously splendid.

Michael, as Dorothy, falls in love with the leading lady Julie (Lilli Cooper), as does Max Van Horn (John Behlmann), who plays Romeo's brother Craig. His casting was a pay off for winning the reality show Race to Bachelor Island. His intelligence is located in his six-pack abs which he is obsessed about displaying. Almost immediately Dorothy and the esurient and disagreeable director, Ron Carlisle (Reg Rogers) clash.

Yazbek's smart and sassy lyrics - complete with both sweet and sour zingers - become an intricate part of the script. Anxiety ridden Sandy's (Stiles) delivery of What's Gonna Happen?, a evidentiary confession to self-doubt, almost stops the show.

Scott Ellis' direction is downright snappy. Denis Jones' choreography is hilarious - a word not often used to describe Broadway stage movement. Broadway icon William Ivey Long always gets the costumes spot on. Scenic Design by David Rockwell couldn't be better. Sound Design by Brian Ronan is excellent.

The actors know how to both sing and deliver comedy lines. There is little to pick apart in this over the top hit.

The entire cast and all musicians deserve low bows:

Tootsie wraps itself around your funny bone. This is a outlandishly, feel good show which would be easy to sit through more than once. So, go see it and then when friends come to town, treat them to the experience.

Featuring: Santino Fontana, Lilli Cooper, Sarah Stiles, Andy Grotelueschen, Michael McGrath, John Behlmann, Reg Rogers, Julie Halston, and Paula Leggett Chase.

Ensemble: Britney Coleman, Leslie Donna Flesner, John Arthur Greene, Drew King, Harris Milgrim, Shina Ann Morris, James Moye, Katerina Papacostas, Nick Spangler, Diana Vaden, and Anthony Wayne.

Swings: Sissy Bell, Barry Busby, Jenifer Foote and Adam Monley. Standby: Jeff Kready (Michael Dorsey/Dorothy Michaels) Understudies: Paula Leggett Chase (Rita Marshall), Britney Coleman (Julie Nichols), Leslie Donna Flesner (Sandy Lester), Jenifer Foote (Rita Marshall), John Arthur Greene (Max Van Horn), Harris Milgrim (Max Van Horn), Adam Monley (Jeff Slater, Ron Carlisle, Stan Fields), James Moye (Jeff Slater, Ron Carlisle, Stan Fields), Katerina Papacostas (Julie Nichols, Sandy Lester) and Nick Spangler (Michael Dorsey/Dorothy Michaels).

Associate Director: Dave Solomon; Associate Choreographer: Barry Busby. Hair and Wig Design by Paul Huntley; Make-Up Design by Angelina Avallone; Associate Scenic Design: Richard Jaris and T.J. Greenway; Associate Costume Design: Cathy Parrott; Associate Lighting Design: Vivien Leone. Production Stage Manager: Scott Taylor Rollison; Stage Manager: Matthew Lacey

Music orchestrated by Simon Hale; Vocal arrangements by Andrea Grody; Dance arrangements by David Chase; Incidental Arrangements: Andrea Grody; Musical Director: Andrea Grody; Associate Musical Dir.: Andy Peterson. Musical Supervisor: Andrea Grody and Dean Sharenow; Musical Coordinator: Dean Sharenow; Keyboard 1: Andy Peterson; Keyboard 2: Andrea Grody; Drums, Percussion: Spencer Cohen; Timpani, Mallet, Afro-Cuban, Middle Eastern, African Percussion: Grant Braddock; Electric Bass, Acoustic Bass: Logan Coale; Electric Guitar, Acoustic Guitar, Mandolin: Steve Roberts; Alto Sax, Flute, Piccolo, Sopranino Recorder: Andrew Sterman; Tenor Sax, Clarinet, Flute, Soprano Sax: Marc Phaneuf; Baritone Sax, Bass Clarinet, Alto Flute, Clarinet: Alden Banta; Lead Trumpet, Flugelhorn: Trevor D. Neumann; Trumpet, Flugelhorn: Jeremy Miloszewicz; Trumpet: David Neves; Trombone: Michael Boschen; Bass Trombone: Joe Barati; French Horn: R.J. Kelley; Violin 1, Concertmaster: Mazz Swift; Violin 2: Michael Hunter; Viola: Jessica Troy; Cello: Emily Hope Price; Music Copying: Emily Grishman Music Preparation/Adriana Grace/Alden Terry; Electronic Music Design: Strange Cranium, Inc., Billy Jay Stein and Hiro Iida.






E-Book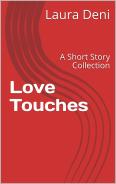 Soft back Book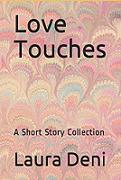 Broadway To Vegas is supported through advertising and donations. Priority consideration is given to interview suggestions, news, press releases, etc from paid supporters. However, no paid supporters control, alter, edit, or in any way manipulate the content of this site. Your donation is appreciated. We accept PAYPAL. Thank you for your interest.


ART AND ABOUT


MARY QUANT

Twiggy wearing a turquoise moire taffeta waistcoat and skirt, 1966. Photograph © Terence Donovan, courtesy V&A/ Terence Donovan Archive / Iconic Images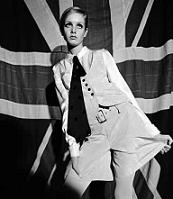 from miniskirts and hot pants to vibrant tights and makeup, discover how Mary Quant launched a fashion revolution on the British high street, with over 200 garments and accessories, including unseen pieces from the designer's personal archive.

"The whole point of fashion is to make fashionable clothes available to everyone." Mary Quant

Colored tights, skinny rib sweaters, comfy lounge-wear: we owe them all to Mary Quant.

Of all the fashion revolutions that happened in the 1960s, the boom in knitted jersey fabrics had the most impact on how we dress today. The miniskirted and modernist silhouettes of the sixties, and the later cling and swing of the seventies, were all – quite literally – shaped by the meteoric rise of jersey.

Quant was the figurehead of the jersey dress boom, producing thousands of designs in hundreds of different colors and permutations, including different shaped collars, sleeves, zips and buttons, with skirts swishy or straight.

On now until Sunday, February 16, 2020 at the Victoria & Albert Museum in London.

NIGHT AT THE MUSEUM SPRINGTOBERFEST takes place Friday, May 17, at MoMA PS1 in Queens, New York.

Celebrate the season at the annual, one-night-only beer garden featuring some of the favorite Queens-based breweries and food vendors. Plus, a live DJ set, outdoor screenings, and after-hours access to galleries to explore exhibitions championing the personal, political, and poetic.

Jadalareigh serves as DJ. Exhibitions include: Nancy Spero - Simone Fattal - Gina Beavers - Edgar Heap of Birds - Zheng Guogu - Karrabing Film Collective and Elena López Riera.

CHRISTIE'S AMERICAN ART AUCTION including Modernist works from The Michael Scharf Family Collection can be viewed May 18-21, 2019. A group of 28 paintings from the Michael Scharf family collection, including one of Georgia O'Keeffe's earliest oil paintings her 1919 Inside Red Canna, one of the earliest oil paintings of a magnified flower by the female artist. The painting, measuring 22 inches by 17 inches, is the largest in scale and most valuable out of the Scharf family collection. It has a presale estimate of between $4 million and $6 million.

Other highlights include Arthur Dove's 1923 River Bottom, Silver, Ochre, Carmine, Green, estimated to fetch up to $5 million, and 's Abstraction created in 1912-1913, with a high estimate of $6 million.

Viewing of the collection will be open to the public from May 18 until the auction day, May 22, at Christie's Rockefeller Center galleries.






E-Book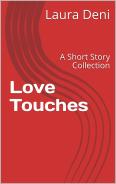 Soft back Book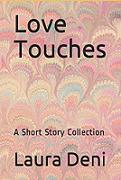 SWEET CHARITY


65th SPIRIT OF ACHIEVEMENT LUNCHEON

Tony winner Jamie deRoy
will honor Broadway Producers Jamie deRoy and Tara Smith Swibel.

Albert Einstein College of Medicine's Women's Division will hold its 65thSpirit of Achievement Luncheon on Wednesday, May 15, 2019 at The Rainbow Room in New York City to recognize notable achievements in theatre, writing, philanthropy and medicine. This year's luncheon will raise funds for comprehensive health care for women through cutting-edge research, discovery and teaching, as well as providing specialty care for all women.

NBC's Today Show Lifestyle Contributor Jill Martin will act as Master of Ceremonies. This year's event will be attended by nearly 250 supporters and hosted by Co-Presidents of the Women's Division Terri Goldberg and Trudy Schlachter and Luncheon Chairs Carol Roaman and Andrea Stark.

Other honorees include author Michael Korda, philanthropist Marilyn L. Katz, and Radiation Oncology Professor and Chairman Shalom Kalnicki, MD, FASTRO, FACRO.

The Spirit of Achievement Awards, which began as a mother-daughter luncheon honoring Marlene Dietrich and her daughter Maria Riva in 1954, was the very first "benefit luncheon" in Manhattan. It is now considered a power-house luncheon for women in all fields, from acting to journalism to medicine. The list of names associated with the Spirit Luncheon is unparalleled.

Past honorees include Eleanor Roosevelt, Meryl Streep, Barbara Walters, Sharon Stone, Christine Baranski, Anne Bancroft, Jane Pauley, Gloria Steinem, Twyla Tharp, Candice Bergen, Barbara Cocoran, Hoda Kotb, Cynthia Nixon, Whoopi Goldberg, Cindy Crawford, Katie Couric, Vera Wang, Iris Apfel, Shirley MacLaine, Elsa Peretti, Joyce Carol Oats, Diane Von Furstenberg, Patricia Field, Susan Lucci, Glenn Close, Diane Sawyer, Nora Ephron, Evelyn Lauder, Jill Martin, Donna Karan and many others.

Since its inception, the Women's Division has raised more than $100 million and has established: a Wing for Prenatal Studies and Research in Birth Defects, a Clinical Research Institute for Child Development, and funded major research in immunodiagnosis and immunotherapy in cancer.

OLNEY THEATRE GALA takes place Saturday, May 18, 2019 featuring Broadway, TV, and Film Star Cheyenne Jackson.

Dinner Reception - Open Bar - Silent Auction - Performance.

Sponsors and their guests will be invited to an exclusive dessert reception with Cheyenne Jackson following the performance. Gala Co-chairs: Irene and Steve White and Olney Theatre Center's Board of Directors.

The Betty Mae Kramer Award will be presented to MedStar Montgomery Medical Center in honor of their 100th birthday. "Together, MMMC and Olney Theatre Center make our community vibrant and dynamic."

Proceeds raised at Olney Theatre Center's Annual Gala support their nationally recognized theater and education programs.

DAN LAURIA AND WENDIE MALICK star in one-time performance of Anne Nelson's The Guys to benefit the artistic and educational programming at Will Geer's Theatricum Botanicum. A portion of the proceeds will also go to Los Angeles Fire Station #69, which serves Topanga and Pacific Palisades, and to Lost Hills/Malibu Sheriff's Station.

The Guys — In tribute to our own first responders and brave Woolsey Fire fighters, Dan Lauria and Wendie Malick star in the acclaimed two-hander by Anne Nelson about the aftermath of the September 11 attacks. In Nelson's play, Nick, an FDNY captain who lost most of his men that day, and Joan, a writer who helps Nick prepare their eulogies, discover friendship and a shared love for the spirit of New York City.

The performance will take place on the main stage of Theatricum's beautiful outdoor amphitheater in Topanga, and will include pre-show drinks and hors d'oeuvres in the Theatricum gardens, as well as a silent auction with exclusive getaways, gifts and experiences.

Saturday, May 18, at Will Geer's Theatricum Botanicum in Topanga, CA.

2019 WNO OPERA GALA CONCERT takes place May 18 at the Opera House of the Kennedy Center in Washington, DC.

Tony Award winning actress Christine Ebersole hosts WNO's annual Opera Gala Concert featuring a world-class cast including American soprano and Grammy-winning Christine Goerke, who returns after her heroic feat of stepping in last minute to take over the role of Brünnhilde during the company's first ever complete Ring Cycle in 2016.

Each summer, the NSO offers 60 exceptional music students from across the globe admission to the NSO Summer Music Institute where they receive training through masterclasses, side-by-side rehearsals with NSO musicians, and a variety of performance opportunities.

STARS OF THE HIT FOX DRAMA "9-1-1" Aisha Hinds and Oliver Stark spent Saturday, May 11, helping Red Cross Los Angeles bring an end to home fires in Long Beach. The TV celebrities joined Red Cross volunteers and staff as they visited homes to install free smoke alarms and educate residents on home fire safety and prevention as part of the organization's national Sound the Alarm campaign.

Sound the Alarm was launched the Red Cross in 2014 to reduce fire deaths and injuries. So far, it has reached more than 1.7 million people and saved more than 500 lives nationwide. In 2018, the Red Cross of Los Angeles: Installed more than 10,400 smoke alarms - Reached more than 8,600 youth through preparedness programs - Made more than 3,350 homes safer through home fire safety visits,




E-Book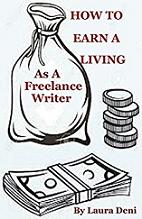 Soft back Book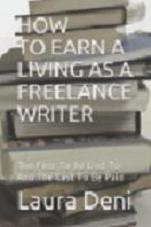 This is not your typical, totally boring textbook.

In the pages of How To Earn A Living As A Freelance Writer (the first to be lied to and the last to be paid) you'll find sex, celebrities, violence, threats, unethical editors, scummy managers and lawyers, treacherous press agents, sex discrimination; as well as a how-to for earning money by writing down words.





SPREADING THE WORD


WORTH WAITING FOR

Beautiful baby boy Archie sleeps through his first photo shoot. Photo: Chris Allerton @ Sussex Royal
the fashionably late Archie Harrison Mountbatten-Windsor who entered the headlines at 7 lbs, 3 ounces made his formal debut before his besotted great grandparents Queen Elizabeth and Prince Philip, last week at Windsor Castle.

Also in attendance were proud parents Prince Harry and Duchess Meghan along with her proud mother and Archie's grandmother Doria Ragland.

Grandparents Prince Charles and his wife Duchess Camilla have been on a royal business trip to Germany. During their trip the couple visited the Hammannsdorfer Organic Farm with Charles visiting the farm's bee hives and learning about honey and wax production while Camilla joined children from the Herrmannsdorfer Farm kindergarten for a pretzel-making workshop.

They'll return to meet Charles' fourth grandchild with an armload of presents.

Gifts from German citizens and officials to newborn Archie include a teddy bear and a pair of baby lederhosen.

THEATER RESOURCES UNLIMITED (TRU) presents the May Panel and Presentation, It Doesn't Have to Be #MeToo: Sexual Harassment Education and Prevention for Theater on Thursday, May 23, 2019 at St. Luke's Theatre in New York City.

Presented by TRU in association with the League of Professional Theatre Women. Facilitated by Yvette Heyliger, with confirmed speakers Jenna Chrisphonte of the Dramatists Guild, Hope Chavez of ART-New York, Brittany Whitaker, social worker with The Actors Fund; with a presentation by Aimee Todoroff of League of Independent Theater and stories by Yvette Heyliger, Lexi Orphanos and Janet Schlapkohl.

TRU's heard the stories of #MeToo victims at the hands of politicians, television and radio personalities, film directors and celebrities. In the theatre, They have their own #MeToo stories to share. The casting couch is very real and not just reserved for women - men have their own stories.

This workshop is three-fold-- going from the personal, to educational, to advocacy; followed by a Q & A. Artists will share stories of harassment and misconduct; followed by a power point presentation recognizing and fighting harassment; followed by a panel of representatives from Dramatists Guild, ART-New York and the Actors Fund who will share what they are doing to empower their members and prevent harassment, misconduct or assault in the theatrical workspace.

HUGH JACKMAN who performed in Scotland last week arrived early so that he could make like a tourist and participate in some sightseeing tours, as well as eat a deep-fried Mars bar.

DIE MOMMIE DIE — CHARLES BUSCH STARS as Angela Arden, a role he created on both stage and screen, when L.A. Theatre Works records his camp send-up of '60s melodramas. Ex-pop singer Angela wants to be free of her suffocating marriage to sleazy film producer Sol Sussman. What better way than poison? Distraught by their father's death and convinced of Angela's guilt, her kids plot to get the truth out of their mother using any means necessary.

Joining Busch on the LATW stage are Mark Capri, recreating his role as Tony Parker from the original cast; Willie Garson as Sol Sussman; Jeffery Self as Lance Sussman; and Ruth Williamson as Bootsie - a role that Busch originally wrote for her, but which she has never previously had the chance to play. Carl Andress directs.

Each of the four performances May 17-19 at UCLA's state-of-the-art James Bridges Theater in Los Angeles will be recorded live in front of an audience for future radio broadcast, distribution on CD, digital download and online streaming.

DANCE AFRICA FESTIVAL 2019 is the Brooklyn Academy of Music's annual celebration of African dance and music. Returning its 42nd year, May 18-27, the festival celebrates the rich cultural traditions of Rwanda. A full weekend of activities, including performances, an art exhibition, dance workshops, an array of community events, the annual FilmAfrica series, takes place May 18—27 at BAM in Brooklyn, New York.

MAY 12 is National Nutty Fudge Day. May 13 is National Apple Pie Day while May 13 is National Fruit Cocktail Day. May 14 honors National Buttermilk Biscuit Day while May 15 celebrates National Chocolate Chip Cookie Day. May 16 is National Coquilles St. Jacques Day. May 17 celebrates National Cherry Cobbler Day while May 18 is National Cheese Soufflé Day.





OTHER PEOPLE'S MONEY


TO KILL A MOCKINGBIRD the hit Broadway play adapted for the stage by Alan Sorkin has become the highest grossing American play in Broadway history - $40,113,926.13.



E-Book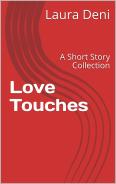 Soft back Book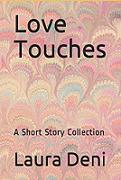 THE OUTER CRITICS CIRCLE the organization of writers and commentators covering New York theater for out-of-town newspapers, national publications and other media beyond Broadway, announced its winners for the 2018-19 season on Monday, May 13th.

The annual Gala Awards Dinner and presentation of awards to the winners will be held on Thursday, May 23rd at Sardi's Restaurant.

Broadway To Vegas will post the winners shortly after they are announced.

See complete list of OCC Nominations and Winners

THE RECORDING ACADEMY BOARD OF TRUSTEES has appointed Deborah Dugan as the next President/CEO of the Recording Academy. Dugan will formally assume the role of President/CEO on August 1, 2019.

Dugan is the first woman appointed as President/CEO of the Recording Academy. She brings three decades of high-level private sector and nonprofit executive experience to the role. Dugan most recently served as CEO of (RED), the AIDS nonprofit co-founded in 2006 by U2 singer Bono and activist Bobby Shriver. During her tenure, she worked with the creative community on many groundbreaking campaigns, tripling (RED)'s contributions to the Global Fund and positively impacting millions of lives.

A former Wall Street mergers and acquisitions attorney, Dugan was also president of Disney Publishing Worldwide, and executive vice president of EMI Records Group/Angel Records. She currently serves as co-chair of the award-winning storytelling nonprofit The Moth. Dugan was featured in Forbes Social Entrepreneurism's "100 Most Powerful Women" and Elle's "Top Women To Help Change The World."

In her role, Dugan will oversee all Recording Academy affairs, working closely with the Academy's Board of Trustees and senior management team to advance the Academy's goals and mission. She will drive the creative and strategic vision of the organization and lead the operations of the Academy. Dugan will also serve as President/CEO of MusiCares and on the boards of the Grammy Museum Foundation and The Latin Recording Academy.

MUSIC BIZ 2019 AWARDS DINNER took place in Nashville on Tuesday, May 7, 2019 at the JW Marriott.

Rock legend Peter Frampton humbly accepted the Chairman's Award for Sustained Creative Achievement, saying, "I am having some health problems, but I really am the luckiest guy because my passion for my music has kept me going through many, many years of up and down, up and down, sideways," he said. "Whatever has been thrown at me... it's all part of this lifelong dream. I live every day playing my guitar, writing music, recording and performing. Thank you for this incredible award. I don't deserve it, but I thank you dearly."

Pop star Bebe Rexha and Country phenom Kane Brown were both honored with the Breakthrough Artist Award. One of the people that had a huge part in helping Brown get to where he is today, is SONY Nashville President Randy Goodman, who received the Presidential Award for Outstanding Executive Achievement. Goodman also helped catapult Country artist Luke Brown, who performed his number one hit songs, Beautiful Crazy and She Got the Best of Me, during the ceremony.

Darius Rucker was the recipient of the Harry Chapin Memorial Humanitarian Award in recognition of supporting St. Jude Children's Hospital, the MUSC Children's Hospital, Make A Wish Foundation, American Red Cross and many others.

Other recipients last night were some of the most influential people in the industry: Richard Storms and Alayna Alderman, owners of Record Archives store in Rochester, NY were awarded the Independent Spirit Award; The Orchard co-founder Richard Gottehrer accepted the Outstanding Achievement Award and Giles Martin, son of Sir George Martin represented his father for his induction into the Music Business Hall of Fame.

This year's conference and awards dinner were the biggest the Music Business Association has had in the last 17 years. The conference brought together some of the top executives, influencers and artists in today's industry. With panels on diversity, law, tech, finance and even parenting, and health, Music Biz 2019 included aspects of the business and industry that no other conference has ever touched on before, in one place at one time.

The Music Business Association is a not-for-profit membership organization that advances, promotes and invests in the future of the music business by providing a trusted forum where ideas and cooperation flourish. Through events, education and engagement, the Association brings together the full breadth of the industry for unparalleled access to networking, resources and thought leadership.

SEX TOY WINNER which was banned from this year's Las Vegas CES tech show after winning an innovation award, which was then rescinded for violating "standards," has been awarded the prize again, four months later.

Last Wednesday, May 8, 2019m they restored the Consumer Electronics Show's 2019 Innovation Award in the robotics and drones category to the Osé "robotic massager" by the Lora DiCarlo company.

The association says it recognizes the "innovative technology" and "reiterates its sincere apology" to the developer.

Marketing association spokesperson Jean Foster said in a statement that "CTA did not handle this award properly. . . "This prompted some important conversations internally and with external advisers, and we look forward to taking these learnings to continue to improve the show."

Lora Haddock, the founder and chief executive of the Lora DiCarlo company had charged "gender bias" and argued that the organization had rejected a product focused on female sexuality, whereas shopping or childcare-related items aimed at women were allowed to remain in the same award category as the vibrator.

DiCarlo noted that without any problems or controversy "a literal sex doll for men was launched on the floor at CES in 2018."

Founded April 16, 1924 the Consumer Technology Association is a standards and trade organization representing more than 2,200 consumer technology companies in the United States. "CTA brings a strong, collective voice to advocate on behalf of the entrepreneurs, technologists and innovators who mold the future of the consumer technology."

The Consumer Electronics Association unites 2200 companies within the consumer technology industry.



E-Book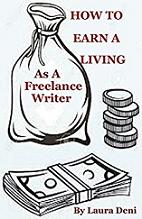 Soft back Book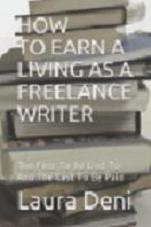 This is not your typical, totally boring textbook.

In the pages of How To Earn A Living As A Freelance Writer (the first to be lied to and the last to be paid) you'll find sex, celebrities, violence, threats, unethical editors, scummy managers and lawyers, treacherous press agents, sex discrimination; as well as a how-to for earning money by writing down words.






HAPPY DAYS by Samuel Beckett.

Directed by James Bundy.

Starring Dianne Wiest who plays Winnie in Samuel Beckett's masterpiece Happy Days. With her husband increasingly out of reach and the earth itself threatening to swallow her whole, Winnie's buoyant optimism shields her from the harsh glare of the inevitable in this absurdly funny and boundlessly compassionate portrait of the human spirit.

This extraordinary Yale Repertory Theatre production of Happy Days has performances at the Mark Taper in Los Angeles May 15 – Jun 30, 2019.

ANASTASIA the Broadway musical adaptation of the beloved 1997 animated feature film continues its 30-city American tour .

The production features an expanded score by the film's Oscar-nominated writers Lynn Ahrens and Stephen Flaherty, and an all-new book by Tony winner Terrence McNally.

Lila Coogan stars as Anya in the tour alongside Stephen Brower as Dmitry, Jason Michael Evans as Gleb, Joy Franz as Dowager Empress, Tari Kelly as Countess Lily, Edward Staudenmayer as Vlad, and Victoria Amelia Bingham as Little Anastasia.

Tony Award winner Darko Tresnjak directs. The creative team includes Alexander Dodge (set design), Linda Cho (costume design), Donald Holder (lighting design), Peter Hylenski (sound design), Aaron Rhyne (projection design), Charles LaPointe (hair/wig design), Thomas Murray (music supervision and direction), and Doug Besterman (orchestrations), with casting by Telsey + Company.

Performances in May 14-19, 2019 at the Phillips Center in Orlando, FL.

ROALD DAHL'S CHARLIE AND THE CHOCOLATE FACTORY by David Greig, adapted from the popular Roald Dahl novel of the same name. Music by Grammy, Emmy, and Tony winner Marc Shaiman, lyrics by Grammy and Tony winners Scott Wittman and Shaiman. Additional songs by Leslie Bricusse and Anthony Newley from the 1971 Warner Bros. motion picture.

Directed by three-time Tony Award winner Jack O'Brien.

Choreography by Tony nominee and Emmy winner Joshua Bergasse.

Willy Wonka is opening his marvelous and mysterious chocolate factory...to a lucky few. That includes Charlie Bucket, whose bland life is about to burst with color and confection beyond his wildest dreams. He and four other golden ticket winners will embark on a mesmerizing joyride through a world of pure imagination. Now's your chance to experience the wonders of Wonka like never before – get ready for Oompa-Loompas, incredible inventions, the great glass elevator, and more, more, more at this everlasting showstopper.

The perfect recipe for a delectable treat: songs from the original film, including Pure Imagination: The Candy Man and I've Got a Golden Ticket, alongside a toe-tapping and ear-tickling new score. Get ready for Oompa-Loompas, incredible inventions, the great glass elevator, and more, more, more at this everlasting showstopper.

Starring Noah Weisberg as Willy Wonka.

Sharing the role of Charlie will be Henry Boshart, Collin Jeffery, and Rueby Wood.

The production also features scenic and costume design by Mark Thompson, lighting design by Japhy Weideman, sound design by Andrew Keister, puppet design by Basil Twist, projection design by Jeff Sugg, orchestrations by Doug Besterman, and music direction and supervision by Nicholas Skilbeck. Casting is by Telsey & Co.

May 14-19, 2019 at the Civic Theatre in San Diego, CA.

SCHOOL OF ROCK based on the film of the same name and features the original songs from the film School of Rock, with 14 new songs with music by Andrew Lloyd Webber, lyrics by Glenn Slater. Book by Julian Fellows.

Directed by Laurence Connor.

Choreography by JoAnn M Hunter.

This new musical follows Dewey Finn, a failed, wannabe rock star who decides to earn a few extra bucks by posing as a substitute teacher at a prestigious prep school. There he turns a class of straight-A students into a guitar-shredding, bass-slapping, mind-blowing rock band. While teaching these pint-sized prodigies what it means to truly rock, Dewey falls for the school's beautiful, but uptight headmistress, helping her rediscover the wild child within.

Featuring Merritt David Janes, Lexie Dorsett Sharp, Madison Micucci, Layne Roate, Sami Bray, Mystic Inscho, Grier Burke, Deidre Lang, Alyssa Emily Marvin, Cameron Trueblood, Theo Mitchell-Penner, and Leanne Parks.

Also featuring Natalia Bingham, Julian Brescia, John Campione, Patrick Clanton, Christopher De Angelis, Sammy Dell, Kristian Espiritu, Melanie Evans, Liam Fennecken, Bella Fraker, Brian Golub, Kara Haller, Elysia Jordan, Sinclair Mitchell, Jacob Moran, Arianna Pereira, Blake Ryan, Tim Shea, Jesse Sparks, Jonathon Timpanelli, Gabriella Uhl, Hernando Umana.

The creatives include: John Rigby music supervisor - Anna Louizos scenic and costume design - Natasha Katz lighting designer - Mick Potter sound design - Martyn Axe music director - Josh Marquette hair design - Larry Smiglewski production stage manager - David Ruttura associate director - Patrick O'Neill associate choreographer - Jeremy W. Foil associate scenic design - Talitha Fehr music coordinator - Stuart Andrews keyboard programmer - Lisa Zinni associate costume designer.

May 14-19, 2019 at the Seattle Paramount Theatre in Seattle, Washington.

RUTHERFORD AND SON by Githa Sowerby.

Directed by Polly Findlay.

A piercing look at power and family. Starring Roger Allam who is returning to the National for the first time in a decade to play Rutherford opposite Justice Mitchell.

In a Northern industrial town, John Rutherford rules both factory and family with an iron will. But even as the furnaces burn relentlessly at the Glassworks, at home his children begin to turn against him.

Githa Sowerby's astonishing play was inspired by her own experience of growing up in a family-run factory in Gateshead. Writing in 1912, when female voices were seldom heard on British stages, she now claims her place alongside Ibsen and Bernard Shaw with this searing depiction of class, gender and generational warfare.

Production team includes: Set and Costume Designer Lizzie Clachan. Lighting Designer Charles Balfour. Movement Director Polly Bennett. Sound Designer Paul Arditti. Music by Kerry Andrew.

From May 16, 2019 at the Lyttelton Theatre, at the National Theatre London.

HI, MY NAME IS BEN Book and Lyrics by Scott Gilmour. Music by Claire McKenzie.

Choreographed by Emily-Jane Boyle.

Directed by Andrew Panton.

The true story of an ordinary man and his extraordinary life. From his tiny room in New York City, Bernhardt Wichmann III changed the lives of those around him without saying a word. Using just his notepad and pen and open heart, Ben turned a neighborhood of strangers into a community of friends. Featuring a joyful, folk-inflected score by an award-winning Scottish writing team in collaboration with Dundee Rep, one of Scotland's leading theatres, this is the story of how one man with nothing somehow changed everything.

May 17 - June 9 at The Terris Theatre in Chester, Conn.


WHO'S WHERE




HUGH JACKMAN has launched his first world tour, The Man. The Music. The Show, in which the the Tony-winner will be backed by an orchestra and dancers with the performer getting into different characters - from Beauty and the Beast's Gaston and Les Miserables' Jean Valjean to The Greatest Showman's P.T. Barnum and The Boy from Oz's Peter Allen - when he performs their respective songs. You can enjoy him Monday, May 13 in Hamburg, Germany at the Barclaycard Arena. Tuesday's stop is in Berlin, Germany at the Mercedes-Benz Arena. Thursday finds him in - Cologne, Germany at the Lanxess Arena. On Friday he'll be in the spotlight in Amsterdam, The Netherlands at Ziggo Dome. Next Sunday, May 19 he stars in Zurich, Switzerland at Hallenstadion.

LEA SALONGA center stage Monday, May 13, and Wednesday, May 15, 2019 for shows at at Sony Hall, New York, NY. On Friday she's in the spotlight at the Virginia G. Piper Theater, Scottsdale Center for the Performing Arts, Scottsdale, AZ.

JOHNNY MATHIS in the spotlight Thursday, May 16, 2019 at the The Pasadena Civic, Pasadena, CA.

THE WHO bring their tour to Madison Square Garden in New York City on May 13. On Thursday they are on stage in Nashville, TN at the Bridgestone Arena. On Saturday they are in the spotlight in Noblesville, Indiana at the Ruoff Home Mortgage Music Center.


FINAL OVATION


TERRY ALLEN KRAMER who produced more than 50 Broadway productions, five of which took top Tony awards. died May 2, 2019 at New York-Presbyterian/Weill Cornell hospital in Manhattan. She was 85 and had been struggling with pneumonia since last month.

Kramer produced her first Broadway show in 1974, Her credits include: Sugar Babies (1979),Shadowlands (1990), Shogun (1990), Nick & Nora (1991), The Goodbye Girl (1993), the Tony-winning The Goat, or Who Is Sylvia? (2002), La Cage aux Folles (2004), Kinky Boots (2013), Finding Neverland (2015), The Humans (2016), Escape to Margaritaville (2018) and her secon projectwith Bette Midler - the revival of Hello Dolly! Her first was Midler's 2013 solo I'll Eat You Last: A Chat With Sue Mengers.

She is survived by a daughter, Toni Goutal, and a son, Nathaniel Kramer, among other family. Her daughter Angela Kramer died in 2002.

FREDDIE STARR comedian, impressionist, singer and actor was found dead by his caregiver at his Costa Del Sol apartment in Spain on May 9, 2019. He was 76.

Freddie rose to fame in the early 1970s after appearing on TV show Opportunity Knocks and the Royal Variety Performance. He went on to star in a number of his own TV shows, including The Freddie Starr Show and An Audience with Freddie Starr. Freddie also hosted the game show Beat The Crusher and appeared on I'm A Celebrity... Get Me Out Of Here! in 2011, one year after . after recovering from quadruple bypass surgery following a heart attack.

In the 70s and 80s he was among the highest paid stars on television alongside other working-class comics such as Frank Carson, Benny Hill, Bernard Manning and Jim Davidson.

According To Love Sport Radio his impersonation of Elvis Presley resulted in Presley telling him: "I understand you do a pretty good impression of me."

He appeared on the 1970 Royal Variety Performance during which he impersonated Mick Jagger of The Rolling Stones. He also impersonated Adolf Hitler in Wellington Boots. Starr had a chart album titled After the Laughter and a UK Top 10 single, It's You, in March 1974.

In 1994 Robin Coxhead, a gardener employed by Starr, was charged with stealing thousands of pounds' worth of jewellery from the comedian's home. When questioned by the police, Coxhead claimed the jewellery had been given to him as a reward because he had been giving oral sex to Starr over a period of five years. However, Coxhead was discredited in court when he was unable to state whether Starr's penis was circumcised or not. Coxhead was found guilty and sentenced to 15 months in prison in 1995.

Married four times, he is survived by his wife Sophie Lea Starr who separated in 2015 and children Carl Starr, Tara Starr, Stacey Starr, Jody Starr, Donna Starr, and Ebony Starr.

comedian, impressionist, singer and actor. DAVE BOVA a New York City based wig, hair, and makeup designer died May 8, 2019. He was 41.

His Broadway credits include Be More Chill; M. Butterfly; Bandstand; Sunset Boulevard; The Real Thing; and Violet. His work was seen Off-Broadway in Little Miss Sunshine, Here Lies Love, Buried Child, Pericles, What I Did Last Summer, Booty Candy, The Killer, My Name is Asher Lev, Good Person of Szechwan, and Romeo and Juliet.

CHRIS ALBERTSON writer, historian, record producer who went on to write the definitive biography of Bessie Smith was found dead in his Manhattan apartment on April 24, 2019. He was 87.

Neil Portnow President/CEO of the Recording Academy issued the following statement: "Recording Academy Trustees Award recipient, Grammy winner, and three-time Grammy nominee Chris Albertson was a talented biographer and critic whose career included stints as a jazz disc jockey, record producer, and liner notes writer. His passion for the music of the legendary blues singer Bessie Smith led him to produce Bessie Smith: The World's Greatest Blues Singer, the first of a multi-volume reissue of her recordings, and Bessie, a widely praised biography. His contributions to blues and jazz are significant and lasting, and he will be deeply missed. We offer our condolences to his friends and family."


















Next Column: May 19, 2019
Copyright: May 12, 2019 All Rights Reserved. Reviews, Interviews, Commentary, Photographs or Graphics from any Broadway To Vegas (TM) columns may not be published, broadcast, rewritten, utilized as leads, or used in any manner without permission, compensation and/or credit.
Link to Main Page
---
Laura Deni



For the snail mail address, please E-mail your request.
CLICK HERE FOR COMMENT SECTION