! >
Broadway To Vegas
  SHOW REVIEWS CELEBRITY INTERVIEWS GOSSIP NEWS

| | |
| --- | --- |
| | |
EXCEPTIONAL LONG DAYS JOURNEY INTO NIGHT - - TEMPERAMENTAL STAR CLOSES I HAD A BALL - - ATRAIN PLAYS - - WAYNE NEWTON'S KANGAROO - - PAGES FROM A VIRGIN'S DIARY - - TONY NOMINATIONS - - COLIN POWELL'S $200,000 LUNCH - - LYNN MEADOW HONORED - - DONATE . . . Scroll Down


I HAD A BALL NOT A LOT OF LAUGHS FOR CREATOR


I Had a Ball starring Buddy Hackett in his only Broadway musical appearance, would have enjoyed a longer Broadway run had Hackett not been so difficult, divulges creator Jack Lawrence.

The original cast recording been re-released on CD by Decca Broadway. This CD includes an informative booklet in which Jack Lawrence candidly writes about his experiences creating the production, which also starred Tony Award winner Richard Kiley with Karen Morrow, Steve Roland and Luba Lisa, who would be tragically killed in an airplane crash.

Music and lyrics by Jack Lawrence and Stan Freeman, the show was tailor made for comedian Hackett.

I Had a Ball is the comedic tale of Garside the Great (Hackett,) a con man turned Coney Island clairvoyant. His world turns upside down when he discovers that his crazy crystal ball actually does predict the future. I Had a Ball opened December 15, 1964 at the Martin Beck Theatre where it closed six months later.

Lawrence and Freeman had worked together composing songs for Vic Damone and Frankie Laine when they decided to venture into the Broadway arena. Jerome Chodorov, who had written such great shows as My Sister Eileen, Junior Miss and Wonderful Town was signed to do the libretto.

Decca Broadway has re-issued the original cast recording which has been out of print for years.



Jack Lawrence

One of the first producers they auditioned for was Joe Kipness, a Damon Runyon kind of guy who became involved in producing Broadway musicals after achieving success with a trucking business.

"It was Joe who came up with the idea of casting Buddy Hackett in the role of Garside," wrote Lawrence about the wanna-be actor who began auditioning for Broadway roles at the age of eleven. "Hackett was in the scatological prime of his career in Vegas and night clubs. He had very little stage experience however, and was an undisciplined performer. Joe assured us that he would keep Buddy in line and signed him for the run of the show."

Hackett made his professional debut as a stand-up comic on the Borscht Circuit and went on to become a popular nightclub headliner around the country. As early as 1956 he had opened for Vic Damone at the Copacabana.

In Las Vegas the inventive storyteller was one of the top draws. Always on the edge, the Sahara Hotel placed a sign at the showroom entrance announcing that no minors would be admitted because of Hackett's offensive material. At that time, his act consisted of exactly one offensive word - ass - which Hackett explained is a medical abbreviation for the base of the spine.

His Chinese Waiter routine - to name only one - was passed down to his son, Sandy, who lives in Las Vegas and owns a Comedy Club in Laughlin, Nevada.

Hackett, a rotund creative genius, was noted for his temper as much as his ability to draw high rollers. One instance involved throwing a glass of grapefruit juice on the stage curtain when he got irritated at a stage hand.

Hackett's comedic success led to a starring role in the road production of Call Me Mister Hackett also starred in Lunatics and Lovers (1954-55) for which he won the Donalson Award. That show also featured Dennis King, Sheila Bond, and Vicki Cummings. That enjoyed a successful run at the Broadhurst Theatre.



Jeannie played by Karen Morrow leads the cast in the title song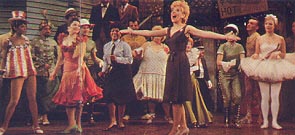 While the officials of I Had a Ball had no problems casting Karen Morrow and Luba Lisa they were "having difficulties casting an important starring part, Garside's con-man friend, Stan the Shpieler. Day after day agents would bring different leading men to audition for us, among them Elliott Gould and Buddy Greco, a pal of Buddy Hackett's. They were all unsatisfactory and we had to turn them down," wrote Lawrence.

Who they wanted was Richard Kiley and much to their surprise the Tony winner agreed to take the second billed part of a down on the heels con man. It seems Kiley's wife had had a dream that Kiley would be "playing a kind of racket guy on the wrong side of the law."

Kiley, who passed away in 1999, agreed to the part with one demand. He wanted the song I'm An All American Boy because he thought it would be a show stopper. Freeman and Lawrence explained they couldn't do it - the song was written for another character but promised Kiley they'd write him a hit.

"Rehearsals with the entire cast went smoothly except that Buddy Hackett was not a musical comedy person and had difficulty with pitch and timing. Reluctantly, we had to drop two or three songs we had written for him. I have to give Hackett credit, however. As Garside the Great, he was quite funny. That is, as long as he played the part as written."

After opening at the Martin Beck Theatre Hackett became upset with the press and according to Lawrence "went on a crusade to denounce the critics."

"After the curtain came down Buddy would come out and assemble the entire cast behind him. Each night, however, his curtain speech grew longer and he segued from his diatribe against the press into his solo nightclub routine. Throughout, the cast awkwardly remained on stage."

Shortly after opening Hackett wanted some time off and the producers begged Hackett to wait until a suitable replacement could be found - they were hoping for Phil Silvers.

"Hackett refused to allow anyone else to play the role," continued Lawrence. "Joe argued, pleaded, reasoned - to no avail. Apparently the argument became ugly and escalated into flying fists. Joe, who had been an amateur boxer told me that he had knocked Hackett out cold. Buddy Hackett left the show and we closed on June 15, 1964 after 199 performances."

A few years ago Hackett announced his retirement while performing at the Trump Taj Mahal Casino Hotel in Atlantic City. Following a show he simply told the audience he was retiring from show business. The only times Hackett now performs on stage are for Singita Animal Sanctuary benefits, an organization founded by Buddy and his wife, Sherry, after they took a trip to Africa. Singita, which means Miracle, is the "first new no-kill, cage-free animal sanctuary built in Los Angeles County in over thirty years."

I Had A Ball, the first time on CD, features a total of 22 tracks including four rare bonus tracks. The bonus tracks are I Had a Ball and Almost performed by Karen Morrow. Two songs cut from the show prior to it's New York opening are Lament and Be a Phony, performed by Lester Lanin and His Orchestra.

It is worth the price of the CD just to be able to read the enclosed booklet. Listening to the clever, zippy tunes is a rousing enjoyment.


SPREADING THE WORD
Guy Maddin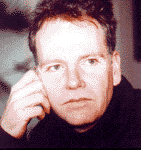 GUY MADDIN IN PERSON WITH DRACULA: PAGES FROM A VIRGIN'S DIARY Canadian director Guy Maddin will present a special preview screening of his new film Dracula: Pages From a Virgin's Diary on Monday, May 12, at The American Museum of Moving Image in New York,

The subject of a Museum retrospective in 1998, Maddin makes unique, dreamlike movies in a style that reinvents the language of early cinema. In this new effort cult auteur Maddin transforms the Royal Winnipeg Ballet's sensual version of Bram Stoker's classic novel into a ravishing, erotically charged black-and-white-and-red silent movie. With choreography by Mark Godden and set to the music of Gustav Mahler, the film is bursting with Gothic opulence, melodramatic cliffhangers, dark humor, and stylized camerawork.

Maddin was born in 1956 in Winnipeg (Canada) where he studied Economics at the university, worked in a bank and as a house painter before he made his first film - The Dead Father in 1986.

Dracula opens at Film Forum on Wednesday, May 14.


ART AND ABOUT


VIENNA FESTIVAL

Michael Tilson Thomas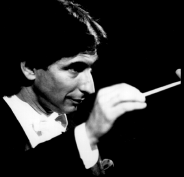 Music and theater in the form of 184 performances of 35 productions from a dozen countries at the 31st Vienna Festival which began Friday continuing through June 16.

The focus of the festival is not on name performers, but on interesting productions with an emphasis on modern interpretations of the past. Two festival-commissioned works are world premieres: Massacre, a music drama by Wolfgang Mitterer; and Untertagblues (Down Day Blues), a drama in stations by Peter Handke. Among other programs are Francesco Cavalli's renaissance opera La Calisto; Helmut Lachenmann's 20th-century opera The Little Match-Seller; and Stockholm Dramaten Theatre's Romeo and Julia, a circus acrobatic-inspired inspiration of the famed love story.

Participating orchestras include the Czech Philharmonic, the Royal Concertgebouw and the San Francisco Symphony. On Wednesday, led by their music director, Michael Tilson Thomas, the San Franciscans begin a 15-concert, 10-city European tour through May 25, which will take them to Dublin, London, Brighton, Brussels, Amsterdam, Dusseldorf, Cologne, Vienna, Prague and Paris.

Tilson Thomas began his tenure in September 1995 as the San Francisco Symphony's 11th Music Director in a contract that extends through the year 2005. He and the orchestra also signed an exclusive five year contract with BMG Classics/RCA Victor Red Seal which will yield 15 recordings. He is also the Founder and Artistic Director of the New World Symphony.

SHOPPING SPREE Las Vegas hotel mogul Steve Wynn was the high bidder on two paintings this past week in Manhattan. An 1882 Pierre-Auguste Renoir portrait of a French gentleman's wife titled In the Roses (Madame Leon Clapisson) for $23.5 million at Sotheby's and a self-portrait by Paul Cezanne for $17.3 million gaveled down at Christies. That work hasn't been publicly displayed in more than six years. The paintings were immediately shipped to Las Vegas and are on displayed at The Wynn Collection, a gallery located at what was the Desert Inn hotel-casino.

ASIAN ART MUSEUM Ancient meets modern in the new home of the Asian Art Museum located in San Francisco.

In an eight-year, $160.5 million project, architect Gae Aulenti, the genius behind the conversion of a Paris train station into the Musee d'Orsay, had added contemporary elements in transforming the city's former Main Library's 1917 Beaux Arts style building.

The museum, one of the world's largest devoted exclusively to Asian art, has more than 14,000 objects covering 6,000 years of history. Now it can exhibit more than 2,500 treasures, doubling the number at its 35-year location in Golden Gate Park. Paintings, ancient sculptures, carved jades, ceramics, and textiles are among the objects in 33 galleries in the 29,000 square feet of exhibit space.

To help visitors appreciate the museum, separate daily tours focus on the collections and architecture.


ROGER MOORE'S ATTENTION GRABBING PERFORMANCE


That James Bond guy, Roger Moore, who enjoys being the surprise guest star in the hit production The Play What I Wrote, added a different twist to the quirky show when the veteran actor collapsed during last Wednesday's matinee.



Roger Moore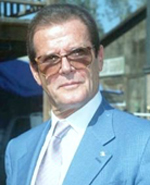 The British comedy, which stars the team of Sean Foley and Hamish McColl, features a mystery guest star at every performance, who takes part in a play-within-the-play entitled A Tight Squeeze for the Scarlet Pimple.

Moore, 75, began experiencing breathing difficulties but elected to go on with the show. He then collapsed during the energetic dance number in the second act. The New York City Fire Department report states that EMS personnel responded to the Lyceum Theater at about 2:45 p.m. Wednesday and transported an unconscious patient to St. Luke's-Roosevelt Hospital.

Reports indicate that Moore was listed in stable condition and then received a pacemaker at Beth Israel Medical Center being released on Friday. Statements relate that Moore had been aware that he was in need of the device. The actor then attended a benefit dinner Friday night, accepting an award on behalf of UNICEF from the French-American Aid for Children Organization. Moore has served as a UNICEF goodwill ambassador for 12 years.

His first James Bond film was Live and Let Die in 1973, and he went on to star in six other Bond movies: The Man with the Golden Gun in 1974, The Spy Who Loved Me released in 1977, Moonraker in 1979, For Your Eyes Only a 1981 release, Octopussy in 1983 and A View to a Kill in 1985.

Before he became Bond, Moore was well-known to television viewers as Beau Maverick, the English cousin of James Garner's character on Maverick, and as detective Simon Templar in The Saint.



2003 TONY NOMINATIONS will be announced on Monday, May 12th. Melanie Griffith and last year's Tony Award winning Best Actor in a Musical, John Lithgow, will be at Sardi's to make the announcements. The Tony Awards are presented by the League of American Theatres and Producers and the American Theatre Wing. Broadway To Vegas will list the nominations shortly after they are announced. CLICK FOR LIST OF NOMINEES

TONY CURTIS a Las Vegas resident, who has been starring in the national tour of Some Like It Hot, receives an honorary doctorate in dramatic arts from Roger Williams University in Bristol, Rhode Island on May 17.



Broadway To Vegas is supported through advertising and donations. Priority consideration is given to interview suggestions, news, press releases, etc from paid supporters. However, no paid supporters control, alter, edit, or in any way manipulate the content of this site. Your donation is appreciated. We accept PAYPAL. Thank you for your interest.


WAYNE NEWTON'S WANDERING WALLABY


It is sooo embarrassing when your kangaroo gets loose and goes hopping around the neighborhood.

There was Wayne Newton down at Animal Control identifying and taking home, Priscilla, his escaped pet wallaby.

Priscilla, an adult female wallaby, which is a powerful marsupial with clawed fingers and powerful legs, was first spotting at about 6:30 a.m. last Thursday hopping down a busy street. An hour long chase ensued involving police, animal control officers and a local, self described cowboy - Harry Sullard - who ultimately lassoed Priscilla after getting a rope from his truck. Sullard, 49, a local plumbing contractor who was raised in Kansas, calls himself a redneck cowboy, was praised by officials.

Officials speculated that Priscilla was able to hop out of the performer's walled, residential compound at Sunset and Pecos roads, because of a botched attempt to either kidnap or steal her. Priscilla was unharmed and Newton personally claimed the animal. Mr. Las Vegas is currently starring at the Stardust Hotel. No word on whether he plans to add the Australian folk song Tie Me Kangaroo Down, Boys to his repertoire.


SWEET CHARITY


THE 75th ANNIVERSARY OF THE NEIGHBORHOOD PLAYHOUSE SCHOOL OF THE THEATRE one of the country's top acting schools, will celebrate its 75th Anniversary with a star-studded evening on Monday, May 19 at the Kaye Playhouse At Hunter College. The event will be highlighted by the popular and uniquely entertaining presentation of the Atrainplays.

Many illustrious alumni of the Neighborhood Playhouse School will participate in the performance including Dabney Coleman, Anne Jackson and Eli Wallach, Tony Randall, Christopher Meloni, Sheri Rene Scott, Siobhan Fallon Hogan, Donovan Patton, John Leone, and others.

The evening includes a reception following the performance at the Seventh Regiment Armory.

Developed and produced by Lawrence Feeney in association with the Workshop at the Neighborhood Playhouse, the Atrainplays are created by six teams while traveling the entire route of the A train from 207th Street & Broadway to Far Rockaway.

On Saturday afternoon, May 17th, three librettists will hop on the A train at 207th Street and begin writing the books for three 15-minute musicals, all set on the A train. Before each of the teams begin their journeys, they pick a number between 3-5 to set the number of characters, then chose that number of headshots through a blind draw to determine who is in each piece.

When the librettists reach the Far Rockaway stop, they randomly select their collaborative lyricists, composers and choreographers, who have been awaiting their arrival at a nearby McDonalds!

At Far Rockaway, three playwrights join the train for the journey back to 207th Street while creating their own 10 minute one-act plays, also set on the A train. Six directors meet the creators at 207th Street and they all proceed to Columbus Circle where they meet the pre-selected actors, decipher their scribbles, copy the scripts and begin rehearsals.

They have until showtime on Monday night to develop these works into the six new theatrical experiences. Some of the writers participating include six-time Emmy winner Lanny Meyers, 2002 Richard Rodgers Award winners Zina Goldrich and Marcy Heisler, recording artist Jeremy Schoenfeld, and choreographer Edie Cowan.

Founded by philanthropist sisters Irene and Alice Lewisohn, pillars of the Henry Street Settlement and founders of The Costume Institute at the Metropolitan Museum of Art, The Neighborhood Playhouse trains in the tradition of Martha Graham, Louis Horst and Sanford Meisner, who taught acting at the school for fifty-three years.

Notable alumni include Robert Duvall, Sydney Pollack, David Mamet, Diane Keaton, Joanne Woodward, Allison Janney, Sherie Rene Scott, Dabney Coleman, James Caan, Mary Steenburgen, Christopher Lloyd, Tony Randall, Eli Wallach, Leslie Nielsen, Anne Jackson, Mark Rydell, Illeana Douglas, Christopher Noth, Gregory Peck, Martin Henderson, Griffin Dunne, Leslie Moonves and Marian Seldes.

Tickets for the performance and reception are $250.00 and $150.00. Ticket for the performance only are available for $75.00.

MANHATTAN THEATRE CLUB SPRING GALA 2003

Lynn Meadow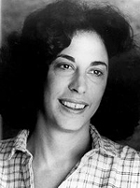 kicks off the celebration of MTC's new Broadway stage opening in October and honors Artistic Director Lynne Meadow's 30 years of extraordinary artistic leadership.

MTC's Gala is one of the largest theatrical fundraisers in the nation.

Cocktails precede a silent auction, where you can bid on items such as rare autographed Broadway memorabilia to a walk-on role on a hit television show. An elegant sit-down dinner is followed by the hour-long performance. Alec Baldwin, Lynn Redgrave, Swoosie Kurtz, Tony Roberts, Kitty Carlisle Hart and the casts of La Boheme, Movin' Out and Hairspray perform. Treat Williams hosts.

Monday, May 12th at 7 o'clock at the New York Hilton's Grand Ballroom. Table prices for this event are $10,000 (Benefactor), $15,000 (Angel) and $30,000 (Anniversary).

ONE COOL NIGHT an Alzheimer's benefit took place at The Venetian Hotel in Las Vegas last week. The event was a success, raising more than $2.5 million. Some of the auction items included Las Vegas builder and Rio hotel developer Tony Marnell winning a lunch with Secretary of State Colin Powell for $200,000. A Siegfried & Roy birthday party was gaveled down at $45,000 to winner Miriam Adelson.

THE BLUE NOTE JAZZ CLUB stages Reaching Forth, an evening of stellar music to benefit JazzReach Performing Arts & Education Association, Inc. Featuring a live performance by the critically acclaimed young pianist and Blue Note recording artist Jason Moran and his trio Bandwagon with Tauras Mateen on bass and Nasheet Waits drums.

Tickets: $125 includes a three course dinner, one complimentary drink and the performance. All Proceeds to be donated to JazzReach. Wednesday, May 14 at the Blue Note in New York City.

ACTORS FUND BENEFIT in New York City tonight Sunday, Mother's Day. Baz Luhrmann's production of Puccini's La Boheme at The Broadway Theatre.

STAND UP FOR MADELINE (KAHN) BENEFIT FOR OVARIAN CANCER takes place Monday with Robert Klein hosting. This second annual comedy event, at Caroline's on Broadway, will feature Joy Behar, Judy Gold, Peter Boyle and Mario Cantone, friends of the late great Madeline Kahn.

STARS AND PARS Michael Douglas and Friends 5th annual charity golf weekend takes place May 14-16 in Las Vegas with Caesars Palace and Cascata golf course hosting. The event benefits the Motion Picture and Television Fund. 12 motion picture and television stars will participate in a 9-hole scramble, In addition to the action on the links, the weekend festivities will also include a special performance of A New Day. . . featuring Celine Dion at the Coliseum in Caesars Palace, and several charity auctions and celebrity receptions hosted by Douglas and his wife.

Expected to attend; Marc Anthony, Jim Belushi, Jimmy Buffett, Jackie Chan, George Clooney, Jamie Lee Curtis, David Duchovny, Clint Eastwood, Andy Garcia, Elton John, Tea Leoni, Heather Locklear, Matthew McConaughey, Dennis Miller, Mike Myers, Dennis Quaid, Ray Romano, Kurt Russell, Sylvester Stallone, Justin Timberlake and Mark Wahlberg.

The Michael Douglas & Friends tournament will be televised on ABC on Sunday, July 20th, following the British Open.

The Motion Picture and Television Fund (MPTF) began in 1921 as a "relief" fund for those in the film industry who had "fallen on hard times. Today, more than 82 years later, MPTF is a major service organization promoting the well-being of the entertainment community. Health care, childcare, retirement and social/charitable services are provided with compassion and respect for the dignity of the whole person. Care if offered through the MPTF 256-bed Hospital, five health centers, financial assistance and community outreach programs, a retirement community and the Samuel Goldwyn Children's Center. In 2003, MPTF will provide more than $9 million in services to over 100,000 entertainment industry members and their families.



AT WIT'S END Book and Lyrics by Cheri Coons. Music by Michael Duff. Directed by Joe Leonardo. Northlight Theatre presents the Midwest Premiere of this production beginning May 14.

It's 1929, and the members of the famed Round Table are performing a play in the lobby of New York's Algonquin Hotel to commemorate the tenth anniversary of their first luncheon there. Acting as a Greek chorus, the Round Tablers present At Wit's End, the story of how New York Times theatre critic Alexander Woollcott's love for Jane Grant and rivalry with her husband Harold Ross provided an essential spark to the birth of The New Yorker magazine. The story of the famed Algonquin Roundtable, Alexander Woollcott is the center of New York Society wielding his pen and his influence with vicious verve and venom. Dorothy Parker, George S. Kaufmann, Edna Ferber, Helen Hayes, Marc Connelly and Tallulah Bankhead are all here spouting wit and wisdom.

May 14-June 22. Northlight Theatre in Chicago.

LONG DAYS JOURNEY INTO NIGHT Eugene O'Neill's 1941 autobiographical masterwork now in revival at the Plymouth Theatre, NYC is one of the few offerings that is worth the price of the ticket. A must see for anybody who is studying acting or simply wants to experience exceptional theatre.

This piercing production, which will stay with you long after you leave the theater, stars Brian Dennehy (James Tyrone), Vanessa Redgrave (Mary Cavan Tyrone), Philip Seymour Hoffman (James Tyrone Jr.), Robert Sean Leonard (Edmund Tyrone) and Fiana Toibin (Cathleen).

Expertly directed by Robert Falls, who also directed Dennehy in the Tony Award-winning Death of a Salesman in 1999.

Looking up the word "perfect" in the thesaurus there are 72 words listed. The total production of Long Days Journey Into Night and in particular each member of the cast, have earned all 72 possibilities.

Sets and costumes by Santo Loquasto, lights by Brian MacDevitt. Performances at the Plymouth Theatre, through August 31.

RAIN DANCE Originally commissioned and performed by Jeff Daniels' Purple Rose Theatre Company in Chelsea, Michigan, this newest work of Lanford Wilson is directed by Purple Rose Artistic Director Guy Sanville.

The production stars James Van Der Beek of Dawson's Creek fame. Joining Van Der Beek in Rain Dance are Randolph Mantooth, Harris Yulin and Michigan actress Suzanne Regan, who created the role of Irene at the Purple Rose Theatre Company.

Rain Dance is set in Los Alamos, New Mexico, 1945, on the eve of the birth of the atomic bomb. Amidst the tranquil beauty of the desert, four individuals involved in the historic project count down to its inevitable conclusion. As the culmination of their work approaches, each wrestles with the weight of responsibility for an event that will change the world forever.

On May 13, May 28, June 11 and June 18th there will be post-performance "talkbacks." Performances at Signature's Peter Norton Space. NYC. Rain Dance continues to June 29.

CAN'T LET GO by Keith Reddin is toplined by two-time Tony nominee Rebecca Luker.

The quirky drama concerns "a young woman trying to keep her life aligned in an office going slightly crazy." Also in the cast are Cheyenne Casebier, Glenn Fleshler, Brian Hutchinson and Greg Stuhr. Carl Forsman directs.

Scenic design by Nathan Haverin, costumes by Theresa Squire, lights by Josh Bradford, sound by Stefan Jacobs.

The world premiere presentation from the young Keen Company, will run May 30 to June 22 at the East Village space, The Connelly Theatre. NYC.

MISS SAIGON with a cast of 38 and an orchestra of 14 is headed to Las Vegas. Seven 53-foot trucks are required to move the staging. It will all be up and running for performances Tuesday through May 18 at the Aladdin Theatre, Las Vegas.

BRING IN 'DA NOISE, BRING IN 'DA FUNK stars Savion Glover, the show's original star and choreographer. The 1996 Tony-winning Broadway musical plays May 13-18 at Tennessee Performing Arts Center's Jackson Hall in Nashville.

Directed by co-creator George C. Wolfe, artistic director of the Joseph Papp Public Theatre in New York.

The new touring production reunites the original creative team, including set design by Riccardo Hernandez, lighting design by Jules Fisher and Peggy Eisenhauer and costume design by Paul Tazewell. Choreography by Glover. Reg. E. Gaines' poetry and music by Ann Duquesnay, Zane Mark and Daryl Waters


WHO'S WHERE


SAM HARRIS moves his critically acclaimed show, which he performed at the Canon Theatre, to the Coronet Theatre in West Hollywood. Sam begins previews on Thursday, May 22nd opening on Saturday, May 31st for five weeks through Sunday, July 6th. Music director Todd Schroeder is set to again accompany Harris. Rick Siegel and Craig Dorfman of Marathon Entertainment are producing. This is Marathon Entertainment's first Los Angeles stage production since producing My Big Fat Greek Wedding. Born and raised in Oklahoma, Sam first splashed into the public eye as the grand champion of Star Search in its premiere season. On Broadway, in addition to his recent stint in The Producers, Sam received a Drama Desk nomination for his role in Tommy Tune's Grease and a Drama-League Award as well as Tony, Outer Critic's Circle and Drama Desk nominations for his work in Cy Coleman's The Life. He has also starred in such musicals as Jesus Christ Superstar, Cabaret, Hard Copy, The Jazz Singer, Joseph and the Amazing Technicolor Dreamcoat, his one man show, Revival, and the record breaking Los Angeles Reprise Production of Hair.

KEELY SMITH one of our favorites - see Broadway To Vegas column of February 2, 2000, is swinging Basie style at Feinstein's at the Regency, NYC through May 17.

GLEN CAMPBELL performs tonight in Des Moines, Iowa at the Greater Civic Center.

ARLO GUTHRIE on stage Monday, May 12 in Glenside, Penn at the Keswick Theatre.

PRESERVATION JAZZ HALL BAND opens a two nighter Friday in Dallas, Texas at the Meyerson Symphony Center.

WILLIE NELSON AND BILLY BOB THORNTON at the historic Oklahoma City Zoo Amphitheater which is staging a comeback as an active outdoor musical venue beginning Mother's Day with the Nelson/ Thornton billing. PM Group recently contracted to manage and operate the venerable facility for the next five to 10 years. PM Group also plans to upgrade and renovate the stage, backstage area, concessions and grounds and is seeking a naming-rights sponsor to help fund the improvements. The facility was built adjacent to the Oklahoma City Zoo by the Civil Conservation Corps in 1939.

Other scheduled shows include the B.B. King Blues Festival on May 25, Atlanta-based rapper Ludacris on May 31, an evening with Crosby, Stills and Nash on June 13 and Destiny's Child on July 15.

BEN VEREEN performs Wednesday, May 14 at the Sycuan Casino in El Cajon, California. On May 17 he is at Artpak in Lewiston, New York.

TONY BENNETT center stage May 17 at the Flamingo Hotel in Las Vegas.

JOHN PIZZARELLI in a two nighter Saturday and Sunday at the Sheldon Concert Hall in St. Louis, Missouri.

STEVE & EYDIE at the Westbury Music Fair, May 14th-18th.

AN EVENING WITH CAROL CHANNING starring Richard Skipper will feature a different guest star each week! On May 12th it's Mary Stout, from Broadway's Jane Eyre and Beauty And The Beast. She is one of our favorites. See Broadway To Vegas column of January 14, 2001. On May 19th it's the multi award winning Lennie Watts and on May 26th the show will feature MAC award winners Scott Coulter and Audrey Lavine. Directed by Jeff Matson. Musical Direction by John Bowen. Arrangements by David Maiocco & William Waldinger. Special Material by Karen Benedetto & Jeff Matson. Shows at The Duplex in NYC. General admission is $20.00. MAC Members, Friars, students, seniors are $12.50.

On May 18 at 2:30p.m. it's Broadway in the Bronx, hosted by Diana Templeton and featuring Linda Fields, Sidney Myer, and Richard Skipper as Carol Channing. A portion of the proceeds from this show go to benefit Broadway To Vegas. Call Diana Templeton 718-325-8307 for more info.

BOBBY SHORT returned to the Cafe Carlyle last Tuesday, beginning 35th consecutive year of sophisticated cabaret entertainment. He is accompanied by a nine-piece orchestra. Through June 28.

TONY DANZA opens a three night stand Friday in Las Vegas at the Sun Coast Hotel.

CASSANDRA WILSON performing Saturday as part of the Jubilee Jam in Jackson, Mississippi.

SMOKEY ROBINSON in a two nighter Friday and Saturday at Harrah's at Lake Tahoe.

KT SULLIVAN in her Vienna to Weimar show at the Neue Gallery in New York City May 16th and 23rd.

MICHAEL FEINSTEIN in the spotlight Saturday, May 17, at Schneider Hall in Providence, Rhode Island.

HERBIE HANCOCK on stage Thursday, May 15, at Massey Hall in Toronto.

JERRY SEINFELD telling stories Friday at Peabody Auditorium in Daytona Beach, Florida. On Saturday the laughs will be in Orlando, Florida at the Bob Carr Performing Arts Center.


PIFFLE AND PROFUNDITIES


DRINK AND MAKE UP President Chirac of France sent the Prime Minister of Great Britain, Tony Blair, six bottles of Chateau Mouton Rothschild as a birthday present. Blair's birthday was last Monday. He celebrated with a private family dinner.













Next Column: May 18, 2003
Copyright: May 11, 2003. All Rights Reserved. Reviews, Interviews, Commentary, Original Photographs or graphics from any Broadway To Vegas (TM) columns may not be published, broadcast, rewritten, utilized as leads, or used in any manner without permission, compensation and/or credit.
Link to Main Page
---
Laura Deni



U.S. Postal Address: Post Office Box 60538, Las Vegas, NV 89160
CLICK HERE FOR COMMENT SECTION