! >
Broadway To Vegas
  
 SHOW REVIEWS CELEBRITY INTERVIEWS GOSSIP NEWS

| | |
| --- | --- |
| | |
ROBERT GOULET IN LA CAGE AUX FOLLES - - STAMP HONORS YIP HARBURG - - THE LIGHT IN THE PIAZZA SHINES - - CHITTY CHITTY BANG BANG - - MICHAEL DOUGLAS AND FRIENDS GOLF TOURNAMENT - - CLIFF ROBINSON ON DAYS OF WINE AND ROSES - - AUGUST WILSON HONORED WITH ARTHUR MILLER AWARD - - OUTER CRITICS CIRCLE AND DRAMA DESK ANNOUNCE NOMINATIONS - - DONATE . . . Scroll Down


Copyright: May 1, 2005
By: Laura Deni

CLICK HERE FOR COMMENT SECTION
CLOSE YOUR EYES AND PRETEND YOUR KISSING SOPHIA LOREN


Is watching Robert Goulet play a gay man and kissing Garry Beach in La Cage Aux Folles worth a bumpy plane ride? While Broadway To Vegas is never going to concede that any performance is worth a bad flight, seeing the fun loving and talented Goulet enjoy himself on stage does soften the turbulence.

It was turbulence that brought the Las Vegas resident into the role in the first place. The baritone, who hasn't starred on Broadway in 12 years, replaced Daniel Davis - who gained famed as British butler Niles on the television sitcom The Nanny.

Goulet has impeccable comedy timing, handsome looks that appeal to both men and women, a singer's singer voice giving lyrics the meaning the author intended. I Won't Send Roses, written by Herman, was a Goulet hit.

Goulet has an adorable personality and has always been both liked and respected by any theatrical production he's been in. No doubt the cast, especially Garry Beach, breathed a deep sigh of releaf when Goulet came on board.

While Goulet is missed in Las Vegas he could be in for a long run on Broadway. First produced in 1983, the show with a book by Harvey Fierstein based on a play by Jean Poiret and a 1978 French-Italian movie version of it, was a Broadway hit, due in part to its shock value - two men actually holding hands and walking off into the sunset. Twenty-two years later President George Bush gave the hand holding a try.

The original production of La Cage Aux Folles opened on Broadway at the Palace Theatre on August 21, 1983. It ran for 1,761 performances and was one of the most successful new American musicals of the decade, winning six Tony Awards including Best Musical.

Then AIDS polarized the ticket buying public and the production was no longer a comfortable production.

In 1996 Hollywood released it's version, Bird Cage, which starred Nathan Lane and Robin Williams. The popularity of the film revived interest in Herman's musical and led eventually to this revival at the Marquis Theater under the direction of Jerry Zaks. It originally starred Gary Beach as flamboyant nightclub drag queen, Albin, and Daniel Davis, as the St. Tropez club's proprietor, Georges. The drama backstage surpassed what the audience saw and quickly let to the stars speaking only on stage and Davis being replaced by Goulet.

This was the second time Goulet had been approached about being in La Cage. The first time was in 1983 when producers wanted to cast him as Albin. That role would have required him to shave off his trademark moustache and put on a dress and heels.

Twenty-two years later producers asked him to take over the part of Georges. Despite that he had only three weeks to learned what is estimated to be over 10,000 words and lyrics, he jumped on board.

The 71-year old breezed through it all.

A song from the show The Best of Times may well be what Goulet is feeling. He's contagious. The audience can't help but feel he is thoroughly enjoying the show and showgoers are eager to go along for the ride.

Goulet also puts his own stamp on Georges. Goulet projects a directed energy and emotional thoughtfulness, rather than throwing out shallow, nervous movements. He gives a depth to the character that plays well against the angst of Beach as Albin.

Backed by the show stopping drag chorus called the Cagelles, there is glitzy flash choreography, over the top sexy costumes by William Ivey Long that glorify spangles and use more feathers than those on the hats worn to the Prince Charles-Camilla wedding. Attention must be paid to Donald Holder's lighting effects and Jerry Mitchell's choreography

And, who can forget the Jerry Herman music and lyrics especially The Best of Times and I Am What I Am, powerfully sung - not by Goulet - but by Beach to close the first act. Last week the show filled the theatre 60.8 percent. The production suffered with the initial problems plus attention diverted to the annual push of opening new shows in hopes of securing a Tony nomination.

Starring Gary Beach as Albin, Robert Goulet as Georges, Gavin Creel as Jean-Michel, Angela Gaylor as Anne, Ruth Williamson as Jacqueline, Michael Mulheren as Edouard Dindon, Linda Balgord as Mme. Dindon and Michael Benjamin Washington as Jacob.

La Cage Aux Folles features a cast of 32 which also includes Adrian Bailey, Bryan Batt, Paul Canaan, Joey Dudding, Merwin Foard, Christopher Freeman, Patty Goble, Dale Hensley, John Hillner, Leah Horowitz, Clark Johnsen, Paul McGill, Brad Musgrove, Eric Otte, Nathan Peck, Andy Pellick, T. Oliver Reid, Jermaine R. Rembert, Dorothy Stanley, Charlie Sutton, Will Taylor, Josh Walden and Emma Zaks.

The show has scenic design by Scott Pask, costume design by William Ivey Long, lighting design by Donald Holder, sound design by Peter Fitzgerald, hair & wig design by Paul Huntley and music direction by Patrick Vaccariello leading a 22 piece orchestra.

This revival has been updated from Albin and Georges walking off the stage holding hands to sharing a kiss. When it's pucker up time for Goulet and Beach, reports are that Goulet closes his eyes and pretends he's kissing Sophia Loren.


A LIGHT IN THE PIAZZA SPOTLIGHTS GIFTED PERFORMANCES AND ADAM GUETTEL'S COMPOSITIONS


The bad thing about Light in the Piazza is that it closes June 12. The good part is that the music and lyrics by Adam Guettel can be found on CD.

Currently running at Vivian Beaumont Theater at Lincoln Center, this is an ambitious production - whose only flaw is that it tries too hard - gives us some of the best performances on Broadway - Victoria Clark in the role of Mrs. Johnson.

Mrs. Johnson is a tourist from Winston-Salem, N.C., who has taken her daughter Clara (Kelli O'Hara) - beautiful but brain damaged after being kicked in the head by a pony at the age of 10 - for a vacation in Florence, Italy, in 1953. It is where Johnson and her husband had honeymooned and it is where Clara will find love with Fabrizio. The son of Signor Naccarelli, a Florentine haberdasher, Fabrizio has fallen in love with Clara at first sight.

It's a daunting task to attempt to turn the famous Elizabeth Spencer elegant 1960 novella into theater. A movie version starred Yvette Mimieux, Rossano Brazzi and Sandra Dee.



Adam Guettel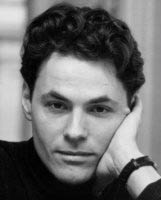 Guettel's emotional momentum as a songwriter only gains depth with his every venture. His pedigree is enormous - his grandfather was Richard Rodgers and his mother is Mary Rodgers. Fortunately for Guettel his talent will make his heritage proud. If there are questions as to where are the new Broadway composers coming from - Guettel is a reassuring answer.

Wonderful orchestrations by Ted Sperling, Guettel and Bruce Coughlin.

The Light in the Piazza stars: Victoria Clark (Margaret Johnson), Kelli O'Hara (Clara Johnson), Matthew Morrison (Fabrizio Naccarelli), Mark Harelik (Signor Naccarelli), Michael Berresse (Giuseppe Naccarelli), Sarah Uriarte Berry (Franca Naccarelli), Patti Cohenour (Signora Naccarelli), Beau Gravitte (Roy Johnson), Felicity LaFortune (Tour Guide) and Joseph Siravo (Priest).

Extraordinarily awesome sets, scenery and lighting give emotional insight and depth to the production.

Book by Craig Lucas; music and lyrics by Adam Guettel, based on the novel by Elizabeth Spencer. Directed by Bartlett Sher; music direction by Ted Sperling; musical staging by Jonathan Butterell; sets by Michael Yeargan; costumes by Catherine Zuber; lighting by Christopher Akerlind; sound by ACME Sound Partners; orchestrations by Sperling and Guettel; additional orchestrations by Bruce Coughlin. At the Vivian Beaumont Theater, Lincoln Center; NYC through June 12.


CHITTY CHITTY BANG BANG'S FLYING CAR


Sometimes you can look forward to something so much that when it finally happens - you're disappointed.

Such is the case with the new, eagerly anticipated Chitty Chitty Bang Bang. The flying car is everything you could hope for.

Then there is the production.

Excellent actors give it their all in a production that doesn't do justice to their abilities.

One's enjoyment level is apt to be measured on several levels; How long did you have to work to earn the money for the tickets? What are the ages of the children that accompanied you? What is your relationship to those children and did they enjoy the show? If children you adore loved the show, and money is no object - then the evening is entertaining and your night out with the beloved tots is a priceless experience. Otherwise, the movie can be rented.


OVER THE RAINBOW SONGWRITER YIP HARBURG ON U.S. POSTAGE STAMP


He was honored with an Academy Award for 1939's Best Song, Over the Rainbow from the motion picture The Wizard of Oz. On April 28 in New York City, E. Y. "Yip" Harburg was immortalized on a postage stamp. . The 6 p.m. special dedication ceremony, which was free and open to the public, took place at the 92nd Street Y, Tisch Center for the Arts.

"Yip Harburg was a witty and brilliant lyricist who allowed us to sing along," said John F. Walsh, of the U.S. Postal Service's Board of Governors, who dedicated the stamp. "We will never forget his contribution to 20th century popular music because his songs continue to live on in our hearts."

Embracing his love for music, he began writing songs with composer Jay Gorney in 1929. In 1932, they produced a major hit, Brother, Can You Spare a Dime? written for a Broadway revue, which was immediately recognized as a classic. After furnishing lyrics for two more Broadway shows, Harburg teamed with composer Harold Arlen.

Harburg and Arlen moved in 1934 to Hollywood, where the movie industry offered songwriters better opportunities. The two friends shared a house in Beverly Hills, where Arlen presented Harburg with a melody that other lyricists had declined to work on, which became the song that both its creators considered a favorite: Last Night When We Were Young. Frank Sinatra and Judy Garland each made notable recordings of this song.

Harburg subsequently teamed with Arlen for the first all-black Hollywood musical, Cabin in the Sky (1943), and for Bloomer Girl, a 1944 stage musical set during the Civil War era, in which themes of feminism and anti-racism reflected Harburg's views. Once again pairing music by Arlen with Harburg's lyrics, Jamaica opened on Broadway in 1957, starring Lena Horne and featuring a racially integrated chorus, still unusual at that time.

The first fully racially integrated Broadway musical was Finian's Rainbow, Harburg's 1947 masterpiece with music by composer Burton Lane. Featuring songs such as How Are Things in Glocca Morra? and Old Devil Moon, among other standards, Finian's Rainbow presents the most definitive statement of Harburg's vision of life, combining skepticism with hope. During the 1950s, Harburg's liberal political views led to his being blacklisted by the movie industry. His friend Ira Gershwin collaborated with Arlen on A Star Is Born after its producers were unable to get clearance to hire Harburg. Other Harburg projects, such as a projected musical about journalist Nellie Bly, were scrapped as a result of the blacklist.

Exiled from film, TV and radio, Harburg concentrated on writing for the stage, where his major contributions to the development of American musical theater remain undisputed. Partly as a result of his direct influence, the musical play evolved from a revue or star vehicle into a story in which music and dance were smoothly integrated, furthering the plot rather than bringing it to a halt.

On March 5, 1981, Harburg died of a heart ailment while driving on Sunset Boulevard on his way to a story conference for a film version of Robert Louis Stevenson's classic, Treasure Island. Harburg wrote the lyrics for more than 600 songs for theater and film, all distinguished by their intelligence, humanity, and inventiveness. He wrote for many of his era's greatest entertainers, including Al Jolson, Groucho Marx, Judy Garland and Bert Lahr.

Stamp designer Ethel Kessler of Bethesda, MD began with a photograph taken by portrait New York City photographer Barbara Bordnick in 1978. Kessler then added other elements including a rainbow and a lyric fragment -"Somewhere over the rainbow skies are blue" from Harburg's Oscar-winning song Over the Rainbow. The Typographer is Greg Berger, Bethesda, MD.



Broadway To Vegas is supported through advertising and donations. Priority consideration is given to interview suggestions, news, press releases, etc from paid supporters. However, no paid supporters control, alter, edit, or in any way manipulate the content of this site. Your donation is appreciated. We accept PAYPAL. Thank you for your interest.


THEATRE GROUPS ANNOUNCE AWARD NOMINATIONS


2005 DRAMA DESK AWARDS NOMINATIONS ANNOUNCED on Thursday, April 28, at a ceremony held at the New York Friars Club in Manhattan. Robert Goulet, co-starring on Broadway in La Cage Aux Folles, and Lynn Redgrave, currently in rehearsal for The Roundabout Theatre Company's production of The Constant Wife, announced the nominees along with Drama Desk President William Wolf.

The Drama Desk, which presented its first awards in 1955, is the only organization of professional theatre critics, writers and editors that regularly covers all sectors of New York's theatre, including Broadway, Off Broadway, Off Off Broadway and not-for-profit theatre.

The 50th Annual Drama Desk Awards, hosted by Harvey Fierstein, will be held Sunday, May 22, in the LaGuardia Concert Hall at Lincoln Center.

CLICK FOR THE DRAMA DESK NOMINATIONS

OUTER CRITICS CIRCLE ANNOUNCE 2004-05 SEASON NOMINEES the organization of writers and commentators for all media covering New York theatre, announced its nominees for the 2004-05 season in 22 categories. Based on a recommendation by the OCC Executive Committee, a Special Achievement Award will be given to Marjorie Gunner for serving 25 years as President of the Outer Critics Circle. A reception honoring the nominees was held Tuesday, April 26th at Nino's Tuscany Restaurant in NYC.

This season is the 55th anniversary of the Outer Critics Circle, an association with members affiliated with more than ninety newspapers, magazines, radio and television stations, and theatre publications in America and abroad. The winners of the following categories will be announced on Monday, May 9th and the annual awards ceremony will be held on Thursday, May 26th at the legendary Sardi's Restaurant.

CLICK FOR THE OUTER CRITICS CIRCLE NOMINATIONS


SWEET CHARITY


F. MURRAY ABRAHAM TO STAR IN MAN & BOY

F. Murray Abraham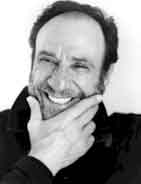 one night only, Monday, May 2 to benefit the Acting Company at the Culture Project.

Noted British actress/director/writer Maria Aitkin directs Oscar winner Abraham Terence Rattigan's Man & Boy, which takes place on the eve of a giant merger. Gregor Antonesco, the world's greatest financier, manipulates his estranged son, an obscure jazz composer, into unwittingly playing a part in the old man's latest ethically-questionable business venture.

Honored in 2003 by the Tony Award for Excellence in Theater, The Acting Company is America's foremost touring repertory theater and arts education program. Its 2004-2005 national tour of Turn of the Screw, Two Gentlemen of Verona, and Love Shakespeare reaches Theatre Row on May 3 – 15 after five months of touring over 17,000 miles to 53 communities. This year The Acting Company is also presenting a special southern tour of Rebecca Gilman's adaptation of Carson McCuller's The Heart is a Lonely Hunter. Founded in 1972 by John Houseman and Margot Harley, The Acting Company has helped launch the careers of Kevin Kline, Patti LuPone, Jeffrey Wright, Frances Conroy, Casey Biggs and Jesse L. Martin.

The staged reading takes place on Monday, May 2nd, at The Culture Project, in Manhattan.

THE AMERICAN NATIONAL THEATRE FOUNDERS' CELEBRATION honoring August Wilson with The American National Theatre Arthur Miller Founders' Award.

Monday, May 9th, at the Dodger Stages. VIP Cocktails Reception followed by the Voices of America program/ concluding with more cocktails.

Sean Cullen, President of The American National Theatre along with Tovah Feldshun, Tom Fontana, Mariska Hargitay, Phylicia Rashad and August Wilson. The ANT Founders' Committee includes: Kevin Nacon, Blair Brown, Kathleen Chalfant, Elizabeth Franz, Victor Garber, Ben Gazzara, Zeljko Ivanek, Hugh Jackman, Julianna Margulies, Donna Murphy, Harold Prince, Marty Richards, and Monty Silver This event is the celebration of the creation of The American National Theatre whose goal is to annually identify, present and celebrate the most excellent and distinguished new American plays and musicals from around the country with their original companies and creative teams at a theatre center in New York. The ANT seeks to renew interest and respect for live American theatre for audiences from around the world, by showcasing the work of America's nonprofit theatres and theatre artists.

The Voices of America program, directed by Tony nominated director Randal Myler, is a collection of songs, monologues and scenes from critically acclaimed productions from around the country celebrating American diversity.

MICHAEL DOUGLAS AND FRIENDS GOLF TOURNAMENT an event that benefits the Motion Picture and Television Fund.

Cascata Golf Course in Boulder City, NV Sun, May 1.


OTHER PEOPLE'S MONEY


BIZARE BAZAAR a sale of scenery, props, furniture, appliances, and household items takes place Saturday, May 7 at the Alliance Theatre Scene Shop in Atlanta, GA.



SPREADING THE WORD


CLIFF ROBERTSON PRESENTS DAYS OF WINE AND ROSES In Person: Cliff Robertson. Moderator: Diana Williams, Anchor, WABC Eyewitness News.

Whether playing a troubled person or a president-to-be, Cliff Robertson remains one of this country's most accomplished actors, having earned many honors including an Academy Award for his sterling performance in Charly.

Last week he received the first Master of Cinema Award from the River Run International Film Festival in Winston-Salem, N.C.

"When you see the incredible range of performances he has given, it's remarkable the versatility he has shown," said Dale Pollock, the dean of the School of Filmmaking and the executive director of the festival.

"Not only is he a consummate gentlemen, but he is a wonderful actor - and it's high time that he be recognized for that," said Butter Birkas, the director of the festival. "Here is this giant of cinema, who also happens to be a wonderfully ethical and scrupulous person."

The award was presented to Robinson by his Spider-Man spouse, actress Rosemary Harris, who lives in Winston-Salem with her husband, writer John Ehle. There was also be a retrospective of clips from Robertson's film and television work.

One of his defining roles was as an out-of-control alcoholic in the stunning Playhouse 90 presentation of J. P. Miller's Days of Wine and Roses, which Variety called "a first rate production on every score." Robertson will introduce a special screening of Days and answer questions about the challenging live production that costarred Piper Laurie and was directed by John Frankenheimer.

Presented in association with the New York Chapter of the National Television Academy. Thursday, May 5 at the Museum of Television and Radio.

L.A. THEATRE WORKS RECORDS THE RIDE DOWN MT. MORGAN FOR RADIO the masterful comic drama by the late Arthur Miller will have Richard Masur direct five performances at the Skirball Cultural Center, May 11 through 15. All performances are recorded to air on L. A Theatre Works' nationally-syndicated radio theater series, The Play's The Thing, which broadcasts weekly on public and satellite radio.

Lyman Felt has it all - wealth, success, power, and the kind of good, solid wife he needs. Oh, and he also has another wife, the kind of earthy, sexy woman he wants. Lyman juggles his artful lie until a car accident on the slippery slope of Mt. Morgan lands him in a hospital bed and both wives in the waiting room. But really, is there any such thing as "just an accident"?

Written by Miller in 1991, The Ride Down Mt. Morgan premiered in London and had its American theatrical debut in 1996 at the Williamstown Theater Festival. It later moved to the New York Public Theater, followed by a Broadway production. In 2000, it was nominated for a Tony Award for Best Play.

The Ride Down Mt. Morgan is the eighth Arthur Miller title to be recorded and preserved in the L.A. Theatre Works archive. Performances of The Ride Down Mt. Morgan at the Skirball Cultural Center in Los Angeles take place Wednesday, May 11, Thursday, May 12, Friday, May 13, and Sunday, May 15.

LA SCALA known as the world's greatest opera house, has had a season of turmoil befitting any opera - soap or otherwise. Next Tuesday the theatre's new general manager and artistic director, Stephane Lissner, takes office. He is the first non-Italianto run La Scala. He is the former director of the Théatre de la Madeleine in Paris and the Aix-en-Provence summer festival.



HAL HOLBROOK IN MARK TWAIN TONIGHT!

Hal Holbrook as Mark Twain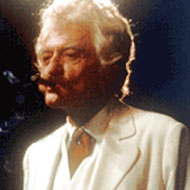 will return to his Tony Award-winning role for a three-week Broadway engagement beginning Monday, June 6 at the Brooks Atkinson Theatre. The official opening night is Thursday, June 9. The show will complete its 18-performance run on Sunday, June 26.

Holbrook's journey playing Mark Twain began in 1954 when he played in small towns all across America. In 1959 Marl Twain Tonight! opened off-Broadway and immediately became a huge critical and audience success, winning an Obie Award, the Vernon Rice Award and the Outer Critics Circle Award.

Mark Twain Tonight! debuted on Broadway in 1966 winning the Drama Critics' Circle Award and a Best Actor Tony Award for Holbrook. In 1967, CBS-TV presented a 90-minute version of the play which was seen by an audience of 22 million people.

The show made a return to Broadway in 1977. A 1985 tour began in London and ended in New Dehli. On January 17, 2004, he marked his 2000th performance in Germantown, Tennessee. Marl Twain Tonight! has become perhaps the longest-running show in theatre history. Holbrook adds to his Twain material every year, editing and changing it to fit the times and has mined over 15 hours of Twain with more coming all the time. He has no set program – he chooses material as he goes along.

SIR LES PATTERSON: UNZIPPED! Despite the profound regrets of fellow Australian megastar Dame Edna Everage, Les Patterson is set to appear one night only on Monday, May 2 . at the Zipper Theater, in Manhattan. Patterson is making his New York debut in an evening of Australian charm and tasteful eroticism with Australia's Cultural Ambassador to the United States.

Created by Australian actor, author, painter and composer and racing car driver, Barry Humphries, Sir Les Pattersom's principal interests in life are boozing, young women and flatulence.

WARNING: Sir Les Patterson: Unzipped! contains obscene language, rude songs, offensive gestures, arousing anecdotes, and riotous laughter.

A PICASSO By Jeffrey Hatcher.Directed by John Tillinger. Starring with Dennis Boutsikaris and Jill Eikenberry.

A fascinating look at art, power and censorship. Set during the German occupation of Paris, this riveting drama imagines a confrontation between Picasso and a mysterious interrogator concerning several confiscated works. Manhattan Theatre Club at New York City Center through May 29.

DIVA A behind-the-scenes look at a tempestuous hit television sitcom. The explosive opening confrontation pits movie-turned-television star Deannna Denninger against her show's creator and producer. After the no-holds-barred confrontation, the scenes shift backwards in time to the show's origins, with constantly surprising revelations along the way.

May 6 - 28 at Carpenter Square Theatre in Oklahoma City.

PRIVATE LIVES by Noël Coward. Directed by Art Manke.

Sophisticated and witty, riotous and sarcastic - Noël Coward's classic comedy of clever comebacks and cocktails comes to the Playhouse as two honeymooning couples receive adjoining rooms and surrender to love's fickle nature. The raucous escapades and biting banter won't stop even after the curtain falls!

Opened April 29 at the Pasadena Playhouse in Pasadena, CA. Performances through June 5.

SHIRLEY VALENTINE a comedy by Willy Russell. Our heroine is an ordinary middle-class English housewife. As she prepares a chips and egg dinner, she ruminates on her life and tells the wall about her husband, her children, her past, and an invitation from a girlfriend to join her on holiday in Greece to search for romance and adventure. When her husband shuns the egg and chips, Shirley escapes to Greece, has an "Adventure" with a Greek fisherman and decides to stay. This hilarious, moving and honest play was a hit in London and New York.

Long Beach Playhouse Artistic Director Elaine Herman directs the production that features DeeDee Rescher.

Scenic design is by Vincent Roca & Elaine Herman; Sound Design by Ron Wyand, Costume Design by Michael Pacciorini and Lighting Design is by Richard Taylor.

May 6 – June 11 at the Long Beach Playhouse Studio Theatre in Long Beach, CA.

SHE LOVES ME She Loves Me Book by Joe Masteroff, lyrics by Sheldon Harnick, music by Jerry Bock. John Miller-Stephany directs the cast which includes; Joey Babay, Christina Baldwin, Robert O. Berdahl, Christopher Carl, Shanara Gabrielle, Bradley Greenwald, Marc Halsey, Michael Kissin, Linda Talcott Lee, Garrett Long, Richard Long, Molly Sue McDonald, Ann Michels, Lee Mark Nelson, Dena Olstad Rice, Kersten Rodau, Mark Rosenwinkel, Steve Shaffer, Brian Sostek, Jason Tam, Tony Vierling, Peter Vitale and Regina Marie Williams.

This heartwarming musical classic is a theatrical jewel — an affectionate story about love that draws us gently into the hearts and minds of its characters. Funny, intelligent, honest and sentimental, this romantic comedy has an endearing innocence and a touch of old-world elegance yet remains quite relevant in today's age of internet romance. The plot is a well-loved story based on the 1936 play Parfumerie, which also inspired the movies The Shop Around the Corner, In the Good Old Summertime and, most recently, You've Got Mail.

May 7 - June 12, 2005 at the Thrust Stage of the Guthrie in Minneapolis.

GLENGARRY GLEN ROSS David Mamet. Starring Alan Alda, Liev Schreiber, Jeffrey Tambor, Fred Weller and Gordon Clapp star in the first Broadway revival of David Mamet's Pulitzer Prize-winning suspenseful and scathingly funny play about five cutthroat salesmen vying to get premiere leads for parcels of real estate. Directed by Tony Award winner Joe Mantello. Officially opens May 1 with performances through August 28 at the Royale Theatre in NYC.

BUS STOP an American classic by William Inge directed by Guy Sanville continues at The Purple Rose Theatre in Chelsea, Michigan through June 4.

DIRTY BLONDE by Claudia Shear tells the story of Charlie and Jo, two lonely New Yorkers. Charlie is a shy, introverted film archivist, and Joe is an impulsive, talkative non-too-successful actress. They meet at Mae West's tomb-where they have come to pay homage on her birthday-and they share an obsession that forms the basis of an odd but ultimately romantic friendship. Dirty Blonde is about Mae West and the impact her legend has on other people's lives. This play contains adult content. Opened April 29 at the Omaha Community Theatre with performances through May 29.

SMOKEY JOE'S CAFE THE SONGS OF LEIBER AND STOLLER Friday, May 6 and Saturday, May 7 at the State Theatre in New Brunswick, N.J.

BLUEORANGE by Joe Penhall. Directed by Pat Patton.

Winner of the 2001 Olivier Award for Best Drama, BlueOrange draws you into an incendiary debate about race, power, madness and the explosive mixture of the three.

At issue is the diagnosis of Christopher, a young black man who is admitted to a British mental hospital after he claims to be the son of Idi Amin, the notorious exiled African dictator.

The more frighteningly plausible his story becomes, the more the doctors treating him are forced to reconsider their diagnosis, his treatment, and ultimately the nature of psychiatric analysis itself.

Now Playing on Oregon's A.R.T.'s Second Stage @ IFCC through May 29.


| | | |
| --- | --- | --- |
| | | |
WHO'S WHERE


BRIAN STOKES MITCHELL the Tony-award winning star of Man of La Mancha, Kiss Me Kate and Ragtime, will perform his one-man show with a four-piece jazz ensemble. Mr. Mitchell, or Stokes as he likes to be called, has the rich voice and grand presence of stars of old abetted by a twinkle of the eye and a contemporary sexy edge. Love/Life mixes classics of the American songbook and Broadway canon with Stokes' personal favorites. In the 85-minute show he sings Cole Porter, Lerner and Loewe, and the Gershwins, among others, adding a jazzy twist here, a personal aside there... And, he sings for the first time as himself--rather than in the voice of the famed characters he's portrayed. Sundays May 1, 8, 15 & 22; Mondays May 2, 9, 16 & 23 at the Vivian Beaumont Theater, NYC.

ALICIA KEYS performs Tuesday at the Patriot Center in Fairfax, VA. On Wednesday she is in the spotlight at the Agganis Arena in Boston. On Friday she opens a three night stand at the Tropicana Casino in Atlantic City.

MICHAEL FEINSTEIN delivers his always excellent performance Saturday at the Colden Center in Queens, NY.

BRUCE SPRINGSTEEN on Monday opens a two night gig at the Pantages Theatre in Los Angeles. Thursday finds The Boss at the Paramount Theatre in Oakland, CA and on Saturday the tour stops at the Denver Convention Center .

BILL MAHER appears in Las Vegas March 5 at the House of Blues in Mandalay Bay.

U2 on Saturday open a four night engagement at the United Center in Chicago.

LILY TOMLIN in a two nighter Friday and Saturday at the Scottsdale Center for the Arts in Scottsdale, AZ.

KC AND THE SUNSHINE BAND entertain Saturday at Patriot's Square in Phoenix, AZ.

LEE GREENWOOD performs Saturday at the Spokane Opera House in Spokane, Washington.

CHRIS BOTTI performs Sunday, May 8 at the Pigeon Island National Landmark in Saint Lucia.

ALVIN AILEY AMERICAN DANCE THEATER Tuesday, May 3, and Wednesday, May 4 at the State Theatre in New Brunswick, N.J.

HUCKAPOO the five-girl teen pop sensation perform Saturday, May 7th at the Stamford Center for the Arts - Rich Forum in Stamford, CT.

GAVIN DeGRAW performs night, May l, at Clark College in Dubuque, IA. On Tuesday the show is at Central Michigan University in Grand Rapids, MI. Wednesday finds him at also at Calvin College but this one is in Mount Pleasant, MI. On Friday the performances is at Town Point Park in Norfolk, VA and on Saturday he's on stage at Elon University in Elon, NC.

HOOTIE AND THE BLOWFISH have a two night stand Friday and Saturday at Niagara Fallsview Casino in Niagara Falls, ON.

DARRYL HALL AND JOHN OATES headline Symphony Hall in Birmingham, UK on Saturday.

SARAH GUTHRIE AND JOHNNY IRION Woody Guthrie's granddaughter and her husband, perform May 2 at IOTA in Arlington, Virginia.

ROCKAPELLA the a capella performers of the Where in the World is Carmen Sandiego? perform May 4 at The Historic Avalon Theatre in Easton, MD.

JON SECADA on stage Friday, May 6, at the Mirage in Las Vegas.


FINAL OVATION


SIR JOHN MILLS 97, passed away Saturday April 23. His Oscar winning career spanned more than 80 years.

He was made a CBE in 1960, knighted in 1976 and was given a special honor by the British Academy of Film and Television Arts (Bafta) in 2002. In 1971 he was awarded the Oscar for Best Supporting Actor Oscar for playing a mute village idiot in Ryan's Daughter.

On Wednesday he received a funeral befitting his status as head of a showbusiness dynasty. Held at St Mary the Virgin church in Denham, Buckinghamshire, the service featured a track of Frank Sinatra singing You Make Me Feel So Young as his casket was carried into the church. Lord Richard Attenborough led tributes. The service featured actor Stephen Fry reading a lesson from Ecclesiastes III, and a song performed on the ukulele by Sir John's grandson, Crispian Mills, a former member of Britpop band Kula Shaker.

His daughter Juliet read Fear No More the Heat O' the Sun by William Shakespeare and his other daughter Hayley read from What Shall We Do Tomorrow? by her mother, Lady Mills.

Mourners in attendance included Sir Roger Moore, Dame Judi Dench. Twiggy, Stephen Fry, Nanette Newman Helen Mirren, Anita Harris, 1960s pop star Jess Conrad and wife of Prime Minister Tony Blair, Cherie Blair. Queen Elizabeth 11 also sent her condolences.

A memorial service is slated for June 30 at the church of St Martin-in-the-Fields, London.

He is survived by his wife Mary Hayley Bell - now Lady Mills - who was too ill to attend the funeral and his son Jonathan, a screenwriter, and actress daughters, Juliet and Hayley.
















Next Column: May 8, 2005
Copyright: May 1, 2005. All Rights Reserved. Reviews, Interviews, Commentary, Photographs or Graphics from any Broadway To Vegas (TM)columns may not be published, broadcast, rewritten, utilized as leads, or used in any manner without permission, compensation/credit.
Link to Main Page
---
Laura Deni


CLICK HERE FOR COMMENT SECTION