! >
Broadway To Vegas
  
 SHOW REVIEWS CELEBRITY INTERVIEWS GOSSIP NEWS

| | |
| --- | --- |
| | |
TONY AWARD WINNER DUNCAN SHEIK TAKES CD ROUTE TO BROADWAY WITH WHISPER HOUSE - - 2009 JONATHAN LARSON GRANTS - - MADAME DE SADE STARS JUDI DENCH - - JACKIE ROBINSON FOUNDATION TO HONOR ROBERT REDFORD - - 33 VARIATIONS STARS JANE FONDA - - MARTIN KIPPENBERGER: THE PROBLEM PERSPECTIVE - - URBAN STAGES HAS SPECIAL READING RETROSPECTIVE SERIES - - 20 MOST POWERFUL WOMEN IN UK THEATRE - - DONATE . . . Scroll Down


Copyright: March 8, 2009
By: Laura Deni

CLICK HERE FOR COMMENT SECTION
TONY AWARD WINNER DUNCAN SHEIK TAKES THE CD ROUTE TO DEVELOP WHISPER HOUSE, A NEW BROADWAY SHOW


Two-time Tony-Award winning composer Duncan Sheik hasn't let the economic downturn thwart his plans for a new Broadway rock musical. Whisper House was set to premiere at the Delaware theater, but the run was cancelled because of finances before it even opened.

Sheik who won two Tonys for his work on the musical Spring Awakening - for Best Orchestration and Best Original Score (Music), took the non-booking in stride and simply released a concept album of Whisper House, which forms the core of a new musical of the same name.

Releasing this concept album is a bold move for the writer/performer whose forte tilts to the angst/rock buffeted by quiet courage.

This CD can be your yours - FREE. See details below.

Duncan Sheik's mindset and background are important when listening to Whisper House.

Sheik, whose 1996/97 hit single Barely Breathing remained on the Billboard Hot 100 for a record-setting 55 straight weeks, is a lay Buddhist.

In 2000, Sheik wrote the foreword to The Way of Youth: Buddhist Common Sense for Handling Life's Questions by Soka Gakkai leader Daisaku Ikeda.

In his second album, 1998's Humming, Sheik experimented in the studio with meticulous string arrangements while keeping the haunted vocal sound of his first album. Additionally, on some tracks Sheik took a step away from his pop roots to address larger social issues. In fact, some songs are laced with biting anger. Some say that Sheik went to greater lengths to reflect his Buddhist faith after reaching certain popular success from his debut.

The plot of Whisper House revolves around an 11-year-old boy named Christopher. It's 1942 and the boy's father, a World War II pilot, has been killed "flying to heaven in a fiery airplane". Christopher's mother started crying then never stopped. She started saying things like "maybe it would be better to be dead." When his mother is hospitalized because of this mental breakdown, Christopher is left all alone. And so, Christopher was sent to live with his Aunt Lilly by the sea. Eccentric 40-year old aunt Lilly ran a lighthouse in Maine. Christopher began hearing strange music that no one else could hear, the voices of ghosts long ago drowned in the bay. Lilly's hired hand at the lighthouse, a Japanese man named Yasujiro, and Christopher's suspicions about him set in motion the series of events that constitute the narrative of the show. As the plot unfolds, each CD track brilliantly captures the emotions and thoughts of the characters.

In part Skeik drew upon his own childhood memories to construct his latest effort.



Duncan Sheik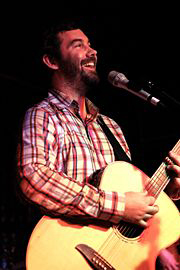 Born in Montclair, New Jersey, Sheik's upbringing was split between his parents in New Jersey and his grandparents' home in Hilton Head, South Carolina.

Hilton Head has a logo - a big red-and-white lighthouse. As a kid Sheik and his buddies would go on camping trips. The parents would take turns telling ghost stories. Since then Sheik has been fascinated by lighthouses and ghosts.

Sheik wrote most of the music during a writing retreat on an island off of Charleston. Four of the songs were co-written with Kyle Jarrow.

"Charleston has this history of ghost stories, a southern tradition that I kind of grew up with. I reconnected with it in some way and used that to write the lyrics to these songs," said Sheik. "Having this narrative was so much more rich and vital, and it was so much more fun to write from the persona of these ghosts, these dead people, and the whimsical malevolence I could articulate through their voices. That felt really good and was very inspiring."

On Whisper House, Sheik employs a narrative approach to songwriting, combining elements of the chamber pop that first brought him critical and commercial acclaim. Whisper House is just as much a pop record as it is a musical theatre composition. Structured as a melodrama, each of the 10 songs on the album weave together to tell the story of a child's grief and spinster's longing as seen through the eyes of the ghosts that haunt the remote, World War II-era Maine lighthouse where they live. Singer-keyboardist Holly Brooke plays a prominent role alongside Sheik on several of the songs.

Whisper House, is Sheik's first new studio album since 2006 and first release under his new deal with RCA Records on their RCA Victor imprint.

Engineered and mixed by Michael Tudor. Mastered by Greg Calbi at Sterling Sound. All songs recorded at Sneaky Studios in London. The musicians are; Duncan Sheik - Guitar, Vocals, Keys, Bass; Gerry Leonard - Guitar; Kevin Garcia - Drums/Percussion; Nick Bucknall - Soprano Chalumeau, BbClarinet; Base Clarinet, Bb Contraband Clarinet; John Barclay - Trumpet and Piccolo Trumpet; Richard Watkins - French Horn; Ghostly wind section arranged and conducted by Simon Hale; Strings are recorded by Niall Acott at Angel Studio in London.

In support of this album they have been on a national tour since January with stops this coming week, tonight March 8, at The Ark in Ann Arbor, Michigan. On March 11, they will be at the Tupelo Music Hall in Londonberry, NH. March 12 finds them at the Port City Music Hall in Portland, ME. On March 13 they are on stage at the Berklee Center in Boston. The show March 14 is at the Keswick Theatre in Glenside, PA and they end their tour on March 15 at the Boulton Center in NYC.

The songs are:

1 It's Better to be Dead
2 We're Here to Tell You
3 And Now We Sing
4 Tale of Solomon Snell, The
5 Earthbound Starlight
6 Play Your Part
7 You've Really Gone and Done It Now
8 How It Feels
9 I Don't Believe In You
10 Take A Bow

It's both innovative and courageous to release a concept album. This is not a CD with an orchestra and dramatic, story-telling orchestrations. The ten songs on this CD are the essence of the plotline - eerie and intriguing. Listening to the CD just whets the appetite to see a theatrical production.

Win the Whisper House CD.

E-mail the correct answer to the following question: Name the Broadway musical for which Duncan Sheik received two Tony-Awards - for Best Orchestration and Best Original Score (Music).

All E-mails must contain the person's name and correct mailing address. One entry per person. Only humans allowed to enter. No animals, stuffed or otherwise, robots or other mechanical devices permitted. All entries must be received by 11:59 pm EST, Saturday, March 14, 2009. All E-mails with the correct answer will be placed in a drawing. Three names will be pulled and those lucky three will be mailed a copy of the Whisper House CD, courtesy of Sony Music. Winners names and states/country (no addresses) will be announced in the Broadway To Vegas column of March 23, 2009.



Broadway To Vegas is supported through advertising and donations. Priority consideration is given to interview suggestions, news, press releases, etc from paid supporters. However, no paid supporters control, alter, edit, or in any way manipulate the content of this site. Your donation is appreciated. We accept PAYPAL. Thank you for your interest.


ART AND ABOUT


MARTIN KIPPENBERGER: THE PROBLEM PERSPECTIVE

Kippenberger: The Problem Perspective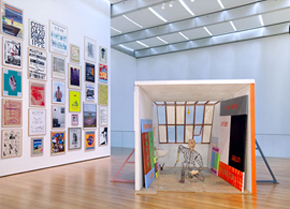 One of the most significant and influential artists of our time, Martin Kippenberger (1953–1997) produced a complex and richly varied body of work from the mid-1970s until his untimely death in 1997 at the age of forty-four.

This major retrospective, which includes a dizzying range of works from the maverick German artist's entire career: paintings, sculpture, works on paper, installations, multiples, photographs, posters, books and music.

A highlight of the exhibition is Kippenberger's last and largest sculptural installation, The Happy End of Franz Kafka's Amerika (1994). Reimagining a scene toward the end of Kafka's unfinished 1927 novel, it fills the Museum's Marron Atrium with a vast, absurdist employment agency, in which the ritual of the job interview becomes a spectator sport.

The exhibition will be accompanied by a fully illustrated catalogue - published by MOCA and co-published by the MIT Press - which will constitute a comprehensive and scholarly examination of the artist's career.

Martin Kippenberger: The Problem Perspective is organized by The Museum of Contemporary Art, Los Angeles (MOCA). The exhibition is curated by Ann Goldstein, MOCA Senior Curator, and organized at MoMA by Ann Temkin, The Marie-Josée and Henry Kravis Chief Curator of Painting and Sculpture. Opened March 1 and continued through May 11, 2009 The Joan and Preston Robert Tisch Exhibition Gallery, sixth floor, MoMA in New York City.




SPREADING THE WORD


URBAN STAGES THEATRE CONTINUES CELEBRATING 25 YEARS WITH SPECIAL READING RETROSPECTIVE SERIES Over the next eight weeks Urban Stages in New York City will revive six of the best World and New York Premieres the company has mounted over the past 25 years. The performances will take place on Mondays at Urban Stages Theatre beginning March 9 through April 20, 2009.

First reading will be Chungmi Kim's poetically beautiful and haunting play Comfort Women directed by Frances Hill with original cast members, Tina Chen, Jade Wu, Jo Yang with Jessica J. Ko as the NYU student. Comfort Women will be presented on Monday, March 9th.

On Monday, March 16th, Roses in December by Victor L. Cahn which was produced in 2005 starring Jim Naughton and his daughter Keira Naughton. ( See Broadway To Vegas column of April 19, 1999 ),

A graduate literature student begins a correspondence with her Professor, which goes beyond just simple questions and answers about literary issues. This epistolary play will be performed March 16th with Tony-Award winner James Naughton and Susan Louise O'Connor.

Guillermo Reyes' play Men On The Verge Of A Hispanic Breakdown will be performed by Felix Pire. Mr. Pire won the Outer Critics Award for best performance in 1998 for creating six hilariously amusing Cuban American gay characters living in Florida. The production moved from Urban Stages Theatre to a commercial run, directed by Joseph Megal. It has been published and produced throughout the country. The Urban Stages production will be presented on Monday March 23rd.

John Picardi's popular comedy, The Sweepers, directed by Frances Hill will return to Urban Stages with the original cast including Brigitte Vielleau Davis, Antoinette La Vecchia and Dana Smith. The play takes place in an Italian neighborhood in Boston in the connecting backyards of three Italian friends from childhood, whose husbands are fighting in WW II in Italy. Comedy and pathos emerge as the Sweepers' secrets are revealed. Soon after its premiere at Urban Stages in 2002 The Sweepers moved to Capital Rep. Presented on Monday, March 30th.

Bruce Graham's riveting and compelling play Coyote On A Fence will be performed by Drama Desk Winner Paul Sparks who created the original part of a prisoner on death row in 2000. Coyote On A Fence examines the lives and motives of two death row prisoners. The play has been a favorite in regional and has a long run on the West End in London. The director is Lou Jacobs. Presented on Monday, April 13th.

Eisa Davis' celebrated play Bulrusher was given its World Premiere at Urban Stages in 2006. In 2007 Bulrusher was a Pulitzer Prize finalist. This production will be performed by Ms. Davis a noted actress (recently performing on Broadway in Passing Strange). The play follows an orphan who finds herself being raised as the only black child in a Northern California community when a stranger in town helps her discover her identity. Presented on Monday, April 20th.


SWEET CHARITY


JACKIE ROBINSON FOUNDATION TO HONOR ROBERT REDFORD, ROBIN ROBERTS AND DR. BENJAMIN CARSON SR. at the Annual Awards Dinner slated for March 16, 2009 at Waldorf-Astoria in New York City.

Legendary entertainer Dr. Bill Cosby will host the star studded gala. For nearly three decades, the annual awards gala has paid tribute to individuals who embody the humanitarian ideals of Jackie Robinson and raises funds for the Jackie Robinson Foundation, which provides four-year college scholarships, graduate school grants and extensive mentoring to academically distinguished minority students with financial need and records of leadership capacity. John McGlade, Chairman, President and CEO of Air Products will serve as Event Chair.

during the star-studded 2009 Annual Awards Dinner the Foundation will honors Robin Roberts, Good Morning America co-host, recognizing not only her own pioneering career in broadcasting, but her unwavering commitment to advancing social change through her reporting. World renowned physician, educator and Director of Pediatric Neurosurgery at John Hopkins University, Dr. Benjamin Carson, Sr., will also be honored. His breakthrough research and patient care has dramatically improved the human condition and he has served as a mentor and role model for scores of African American youth across the country who dream of becoming physicians.

In addition, the Foundation will also honor Robert Redford, Founder of the Sundance Film Festival and one of the most iconic actors of our time. This entrepreneur and trailblazer in the world of cinema has spent his career opening doors for many giving voice to young filmmakers.

The JRF Annual Awards Dinner has recognized some of the most decorated names in business, politics, education, media, sports and the arts, including Bishop Desmond Tutu, J. W. Marriott, Jr., Clive Davis, Spike Lee, Ruth J. Simmons, Henry L. "Hank" Aaron, John A. Thain, John Welch Jr., Ella Fitzgerald, George Lucas, Marian Wright Edelman, Arthur Ashe, Michael Jordan, Tom Brokaw, Dr. Sheila C. Johnson and Katharine Graham.

A NIGHT WITH BEACH BLANKET BABYLON

Beach Blanket Babylon's version of Glinda from Wicked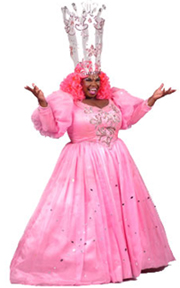 Join the SJSU Alumni Association on Monday, March 9 for a memorable night with Beach Blanket Babylon at the California Theatre in San José. The show benefits the SJSU Alumni Association scholarship fund and celebrates creator and SJSU alumnus Steve Silver's legacy.

San Francisco based Beach Blanket Babylon, the nation's longest running music revue will be celebrating its 35th anniversary in 2009 and has graciously agreed to partner with the SJSU Alumni Association for a performance in San José. The evening will start with a grand reception and silent auction in the beautiful lobby of the California Theatre.

Inside the theater, the program will begin with a brief documentary on Steve Silver, the show's founder and SJSU Humanities and the Arts graduate (1969), and the impact the show has made on the national theater community. The evening will culminate with the Beach Blanket Babylon performance. Following the event, VIP package ticket holders will be given the opportunity to meet the cast at a dessert reception.

A portion of every ticket going directly to the SJSU Alumni Association scholarship endowment.



20 MOST POWERFUL WOMEN IN THE THEATRE

Helen Mirren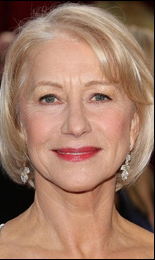 compiled by the British magazine Harper's Bazaar, in an issue which celebrates the playwrights, leading impresarios and rising stars of the British stage.

Dames Judi Dench and Helen Mirren are on the list of the UK's 20 most powerful women in theatre.

Hollywood stars Rachel Weisz and Gillian Anderson, who is to appear in a production of Henrik Ibsen's A Doll's House at the Donmar Warehouse in London, was billed as the "honorary Brit" on the list.

The names include not only actresses but the powerhouses behind the stars.



Sonia Friedman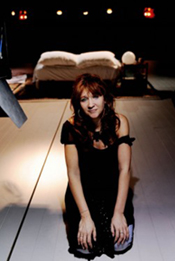 Sonia Friedman was cited for her staging of Boeing Boeing on Broadway and in London and Sally Greene was credit as helping to make Billy Elliot "a phenomenal worldwide hit."

Also on list is playwright Bola Agbaje, 27, whose debut play Gone Too Far! won an Olivier Award, set and costume designer Miriam Buether, 39, and casting agent Lisa Makin, 43.

By the way, Oscar-winning actress Helen Mirren will be on stage in Washington, D.C., this September. London's Royal National Theatre is bringing its acclaimed production of Jean Racine's Phèdre. to the Shakespeare Theatre Company in Washington Sept. 17-26.

The mounting, will be the only North American engagement, stars Mirren.

2009 JONATHAN LARSON GRANTS the new program of the American Theatre Wing honors the memory of the creator of the Pulitzer Prize winning musical, Rent providing recognition and financial support to up-and-coming creators of musical theatre. The ATW has announced that the recipients are; composer Mark Allen, composer/lyricist Dave Malloy, composer/lyricist team Thomas Mizer and Curtis Moore, and composer/lyricist Ryan Scott Oliver.

They will receive unrestricted cash grants which the artists can use in any way they see fit to advance their art. Another part of the award is the celebration of the artist's work at the Jonathan Larson Grants Celebration each spring. That will take place March 17th at the industry only reception, which will feature performances of songs by both the 2008 and 2009 Grant recipients.

THE GEORGE JEAN NATHAN AWARD FOR DRAMATIC CRITICISM will be presented to Randy Gener, Senior Editor of American Theatre magazine on Monday, March 9 at the Kalayaan Hall (Freedom Hall) of the Philippine Center in Manhattan.

For this occasion, Broadway leading men Paolo Montalban (Cinderella and Roundabout's Pacific Overtures), Jose Llana (Flower Drum Song and 25th Annual Putnam Valley Spelling Bee) and Orville Mendoza (Sondheim's Road Show and The Romance of Magno Rubio will perform a medley of musical numbers from the musical The Long Season by Chay Yew (lyricist) and Fabian Obispo (composer). Actors Rona Figueroa and Victor Lirio will emcee. Patricia Angelin, literary executrix of the Nathan estate, will remember the late George Jean Nathan.

George Jean Nathan (1882-1958) was the leading American drama critic of his time. Active from 1905 to 1958, he published thirty-four books on the theatre, co-edited The Smart Set and The American Mercury with H. L. Mencken, and zealously practiced "destructive" theatre criticism. Nathan wrote during the most important period of our theatre's history and set critical standards that are still being followed. In his will he established the annual George Jean Nathan Award for drama criticism.

Because Nathan was an alumnus of Cornell University, the Cornell English Department administers the prize which is voted on by the heads of the English department heads of Cornell, Yale and Princeton universities, the Nathan Award first went to the drama critic Harold Clurman in 1959. In addition to Cluman, past recipients of the Nathan Award have included Walter Kerr, Stanley Kauffmann, Elizabeth Hardwick, Robert Brustein, Eliot Norton, Eric Bentley, Bernard Knox, Jan Kott, Alisa Solomon, Daniel Mendelsohn, John Lahr, Hilton Als, Ben Brantley and Charles Isherwood.

Gener won the Nathan for his essays on international theatre - Swedish theatre, Romanian drama, French theatre, Israeli and Palestinian conflict on stage - classic and contemporary American drama, as well as the future of theatre criticism.

The award consists of $10,000 and a statuette.


GET WELL SOON TO ...


ROBIN WILLIAMS 57, has postponed the current tour of his one-man comedy show, Weapons of Self-Destruction, to star in an operating room appearance in which he will undergo an aortic valve replacement.

Since September, the Academy Award winner had been on the sold-out, 80-city tour, which is expected to resume in the fall, his publicist said. Tickets will be honored once the new dates are scheduled, or people can contact their place of purchase for refunds.

Williams was performing in Florida when he experienced shortness of breath.

The comedian, who probably thought he didn't have anything in common with Barbara Bush, now does. The former first lady is recovering in Texas after undergoing the same operation last week.

Aortic valve replacements can be either from man-made materials or a pig's valve.

We don't know what kind of a replacement Williams will receive - thus we don't know if his check-ups will be at a vet or Ace Hardware. We are sure that this event will provide him with a wealth of new material.



MADAME DE SADE

Judi Dench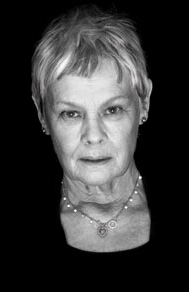 by Yukio Mishima, translated from the Japanese by Donald Keene.

Directed by Michael Grandage.

Starring Judi Dench and Rosamund Pike.

Also starring Frances Barber, Fiona Button, Deborah Findlay, Jenny Galloway.

Against her mother's wishes, Renee remains vehemently devoted to her husband, the Marquis de Sade, the notorious aristocrat imprisoned in the Bastille for his lurid escapades and licentious behavior.

Design by Christopher Oram. Lighting Designer is Neil Austin. Sound Designer by Adam Cork. Video Designer is Lorna Heavey.

Donmar West End London March 13- May 13, 2009.

33 VARIATIONS new play written and directed by Moises Kaifman. Powerful and intriguing enough to lure two-time Oscar winner Jane Fonda back to the stage after an absence of 46 years.

Fonda as Dr. Katherine Brandt heads a cast of eight which includes Samantha Mathis as the daughter Clara Brandt and Zach Grenier as Beethoven. The cast also includes Colin Hanks as Mike Clark. Hanks who is making his Broadway debut is known as many as Father Gill on AMC's award-winning Mad Men. Colin is also the eldest son of Oscar-winning actor Tom Hanks and his first wife, the late producer and actress Samantha Lewes.

Don Amendolia appears as Anton Diabelli; Susan Kellerman as Dr. Gertrude Ladenburger; Erik Steele as Anton Schindler.

Pianist and Musical director is Diane Walsh who is also making her Broadway debut.

A mother coming to terms with her daughter.
A composer coming to terms with his genius.
And, even though they're separated by 200 years, these two people share an obsession that might, even just for a moment, make time stand still.

Set simultaneously in two time frames, Fonda portrays a terminally ill musicologist obsessed with Beethoven who, though losing his hearing, was obsessed with a simple tune - a waltz by Anton Diabelli - and created 33 variations of it? She attempts to find out why, while she and her daughter try to repair their relationship before time runs out. Drama, memory and music combine to transport you from present-day New York to 19th-century Austria, in this extraordinary new American play about passion, parenthood and the moments of beauty that can transform a life.

In previews. Opens March 9. Closes May 24. Eugene O'Neill Theater, NYC.

TSHEPANG Written and directed by Lara Foot Newton.

The NAC English Theatre brings one of the most important productions from South Africa created in the last decade. Based on a true event of a brutal assault on a nine-month old baby, the production has toured six countries, amazing audiences and critics alike and now is coming to Canada. Starring Mndecisi Shabangu as Simon and Constance Didi as Ruth

Lighting: Wesley France. Production Manager: Michael Maxwell.

First performed at the Tropentheater in Amsterdam in 2003 Tshepang is a Mopo Cultural Trust (South Africa) production March 10-21 at the National Arts Centre in Ottawa, Canada.

On Saturday, March 14 in the NAC Salon, NAC English Theatre Artistic Director Peter Hinton will be interviewing Maurice Podbrey, producer of Tshepang, and founding Artistic Director of the Centaur Theatre in Montreal. This event is free.

There are talkbacks after each performance. Stay in your seat after the performance to enjoy an informal question-and-answer session with the actors or members of the production team.

THE TRIAL OF THE CATONSVILLE NINE Father Daniel Berrigan's free-verse dramatization is based on the actual records of the trial in which he and other Catholic priests were convicted for the 1968 burning of selective service files as a protest against U.S. involvement in the war in Vietnam.

Written by Daniel Berrigan. Directed by Jon Kellam. Starring Cameron Dye, Scott Harris, George Ketsios, Ethan Kogan, Corey G. Lovett, Adele Robbins, Chris Schultz, Patti Tippo, Andrew E. Wheeler and Paige Lindsey White. The production presented by The Actors' Gang in Culver City, CA has been extended through March 28.

Military veteran and peace activist April Fitzsimmons invites the public to join her in organized Protests for Peace on the corner of Venice and Culver Blvds beginning one hour prior to each performance.

WORKING based on the book Working: People Talk About What They Do All Day and How They Feel About What They Do by Studs Terkel, adapted by Tony Award winner Stephen Schwartz and Nina Faso.

Songs by Schwartz, folk-rock legend James Taylor, and new songs by Tony Award winner Lin-Manuel Miranda.

Directed by Gordon Greenberg.

This beloved musical, based on the writings of Pulitzer Prize-winning author and celebrated radio personality Studs Terkel, remains a witty and unusually timely commentary on how work defines one's self-worth and connection to community. This musical exploration of people's feelings about their day-to-day existence features characters from all walks of life - twenty-six everyday Americans - fireman, housewife, publicist, business executive, stone mason, schoolteacher - from waitress to corporate executive. All of their songs, in which they describe their daily routines and discuss their hopes and aspirations, are true stories derived from Terkel's interviews with actual members of the workforce.

Starring Adam Monley as Man #1, Nehal Joshi as Man #2, Wayne Duvall as Man #3, Marie-France Arcilla as Woman #1, Danielle Lee Greaves as Woman #2 and Donna Lynne Champlin as Woman #3.

Joshua Rhodes (choreographer), Mark Hartman (musical director/conductor), Alex Lacamoire (orchestrator), Beowulf Boritt (scenic design), Mattie Ullrich (costume design), Jeff Croiter (lighting design), Tony Smolenski IV (sound design), Aaron Rhyne (projection designer) and Dan Rosokoff (stage manager).

Previews began March 7 with the official opening set for March 12. Performances through April 12 at The Old Globe in San Diego, CA.

MAGNOLIA a world premiere by Tony Award-winner Regina Taylor. Directed by Anna D. Shapiro.

Atlanta, 1963. As Dr. Martin Luther King Jr. inspires Atlanta's black citizens to fight passionately for their civil rights, the new mayor erects "The Payton Wall" to restrict where they can live. Amid these churning social currents, Magnolia Estate faces foreclosure, pitting the sensual, free-spirited heiress Lily Forrest against Thomas, a strong-willed businessman who lays claim to the estate where his ancestors were slaves.

In the Albert Theater of the Goodman March 14 - April 19, 2009. Chicago, IL.

BORN YESTERDAY is Garson Kanin's classic comedy about a ditzy dame and corrupt politicians.

When a crude, crooked tycoon named Harry Brock (Marco Verna) brings his showgirl mistress, Billie Dawn (Kate Fahrner), with him to Washington, D.C., ignorance is not bliss. While Brock makes crooked business dealings, Billie's bad manners spoil the party. Brock hires a D.C. journalist (Darren Michael Hengst) to give his mistress an inside-the-beltway image makeover. As Billie becomes more enlightened, she realizes she isn't as dumb as people think she is - but by playing dumb, she can outsmart any fox!

The Golden Age of comedy proves that times haven't changed. Washington pay-for-play, All-American humor and true love weren't born yesterday, they are stronger than ever!

March 10-April 26, 2009 at the Walnut Street Theatre in Philadelphia.




WHO'S WHERE


THE SILK ROAD ENSEMBLE WITH YO-YO MA presented by Washington Performing Arts Society. Incomparable cellist and cultural ambassador Yo-Yo Ma returns with his Silk Road Ensemble to illuminate the musical riches of the ancient trade route. Wednesday, March 11, 2009 Music Center at Strathmore in North Bethesda, Maryland.

BRYAN ADAMS performs this week in Ontario, Canada. On Monday, March 9, the show is at the Essar Centre in Sault Ste. Marie. Tuesday the performance takes place at the Copps Coliseum in Hamilton. On Wednesday he's on stage at the Barrie Molson Centre in Barrie. Thursday he's in the spotlight at the K-Rock Centre in Kingston. On Friday he stars at the Peterborough Memorial Centre in Peterborough.

BILLY JOEL performs March 10 at US Bank Arena in Cincinnati. On March 14 he takes the stage at the Phillips Arena in Atlanta.

BACKSTREET BOYS on stage Monday, March 9 at the Arena in Monterrey, Mexico. They continue their Mexican tour this week with performances Tuesday at the Coliseo Centenario in Torreon. On Thursday the show is at the Auditorio Nacional in Mexico City. Friday finds them at the Complejo Cultural Siglo 21 in Puebla.

CORK PROCTOR actor, comedian and former director of hotel entertainment came to Las Vegas in 1941. In 1999 at the age of 66 he joined the Peace Corps. Protor has put together a new one man show: Classic Tales of Las Vegas From The 40s to the 90s From a Guy Who Grew Up Here. He'll present a preview during a "meeting" of the FIORE "nonclub" (Fun Italians Organizing Ridiculous Events), which was started by Las Vegas resident, singer Nelson Sardelli. Thursday, March 19 at the Italian American Club in Las Vegas.

NICKELBACK has a busy week with a show Monday, March 9, at the Wachovia Center in Philadelphia. On Wednesday they are in the spotlight at the Nationwide Arena in Columbus. Thursday finds them at the Allstate Arena in Rosemont, IL. On Saturday they are on stage at the Bradley Center in Milwaukee.

BRITNEY SPEARS brings her new tour to the Veterans Memorial Coliseum in Uniondale, NY on Wednesday, March 11. On Friday she opens a two night stand at the Prudential Center in Newark, NJ.

FLEETWOOD MAC performs Tuesday, March 10 at the Verizon Center in Washington, DC. Wednesday the show is at the TB Banknorth Garden in Boston. On Friday they are on stage at the Nassau Veterans Memorial Coliseum in Uniondale, NY and on Saturday the performance is at the Mohegan Sun Arena in Uncasville, CT.




FINAL OVATION


HORTON FOOTE 92, died Wednesday, March 5, 2009 in Hartford. A recipient of the Pulitzer Prize and two Academy Awards, at the time of his death he was adapting his nine-play Orphans' Home Cycle into a three-part production that will be staged next fall at the Hartford Stage Company and the Signature Theater in New York, which had devoted its 1994-95 season to his work.

A week ago he had seen a preview performance of the stage version of To Kill a Mockingbird at the Hartford Stage Company and had been anticipating the staging of Dividing the Estate there in April.

His television play The Trip to Bountiful has enjoyed several incarnations, including a version on Broadway, a revival Off Broadway, a London production. In 1985 a movie was made for which Geraldine Page would receive an Academy Award for best actress and Foote was nominated for the screenplay.

His nine-play cycle The Orphans' Home was inspired by his father's family and spanned 1902 to 1928. The first of these plays were staged in New York by Herbert Berghof, who with his wife, Uta Hagen ran the H-B Theater workshop.

Foote penned Tender Mercies specifically with Robert Duvall in mind for the role of Mac Sledge, a washed-up, alcoholic singer who finds redemption in the love of a young Vietnam War widow and her small son. The film was shot in Waxahachie, Tex., for only $4.5 million, and at first no studio wanted to distribute it. But, Duvall went on to win the best-actor Academy Award and Foote received his second Oscar for the screenplay.

Foote won the Pulitzer Prize in 1995 for The Young Man From Atlanta which was about a couple nearing retirement in Houston in the 1950s and trying to come to terms with their grown son's suicide and suspected homosexuality.

That was presented on Broadway in 1997 and was nominated for Best Play, but did not win. The production starred Rip Torn, Shirley Knight and Biff McGuire. Knight and McGuire were also nominated for Tony Awards.

Foote's was married to Lillian Vallish Foote 1945 until her death in 1992. Their four children are Horton, Jr.who also acted and directed and is a restaurant owner in New York; Hallie, an actress who became a main interpreter of her father's plays; playwright Daisy, and attorney/director Walter. All have worked on projects with their father. He is also survived by two grandchildren.

Next Column: March 15, 2009
Copyright: March 8, 2009. All Rights Reserved. Reviews, Interviews, Commentary, Photographs or Graphics from any Broadway To Vegas (TM) columns may not be published, broadcast, rewritten, utilized as leads, or used in any manner without permission, compensation and/or credit.
Link to Main Page
---
Laura Deni


CLICK HERE FOR COMMENT SECTION